January seems like the longest month! Now that we are into February you might be feeling a little weary of winter. I live in the South, so winters here are very mild compared to other areas of the country. Staying home more and being isolated from social gatherings doesn't help our mood. I have discovered some things that help me get through the winter months, and I'm sharing 6 ways to avoid the winter blues.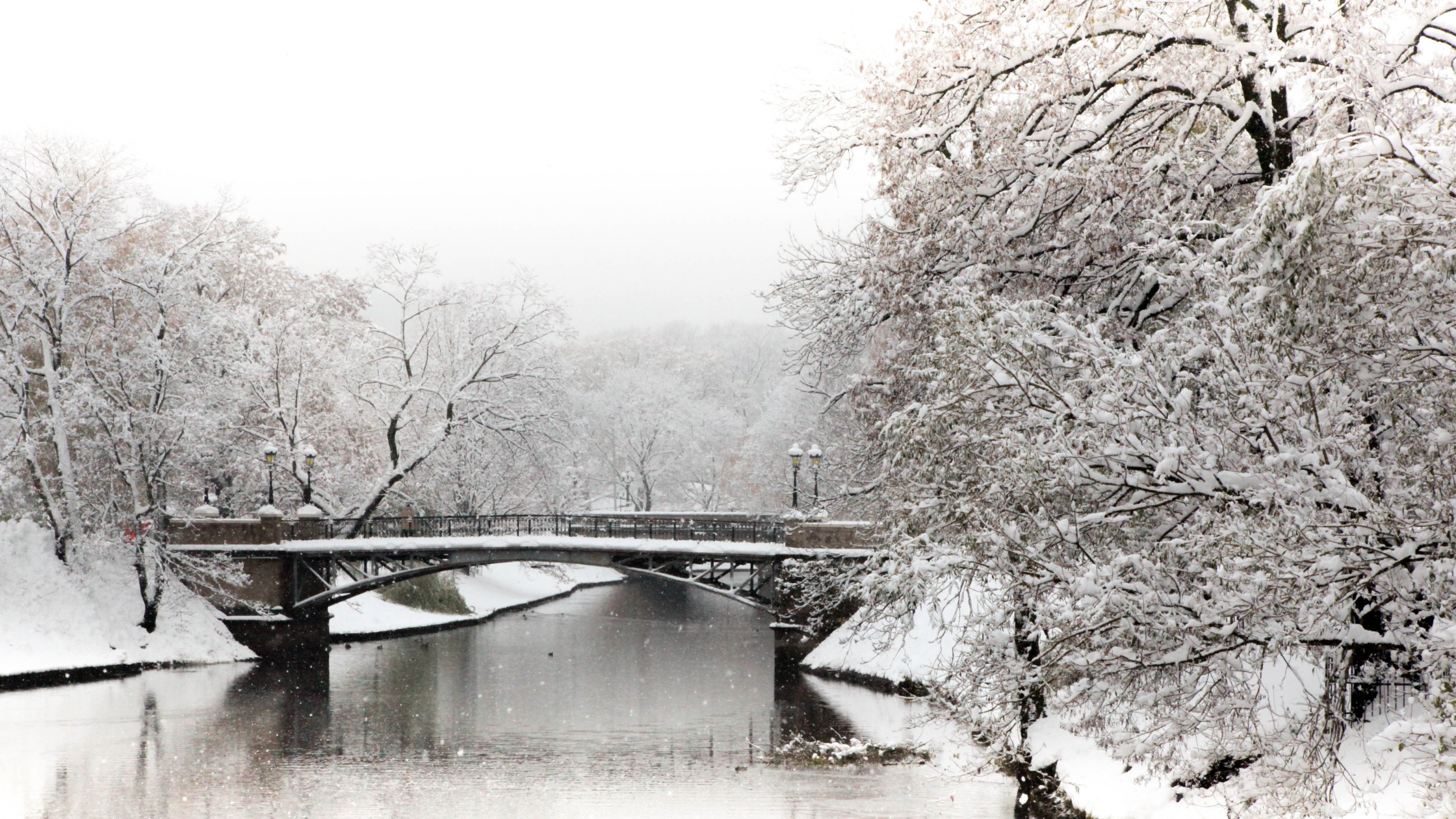 There is a type of depression known as Seasonal Affective Disorder. It is a real medical diagnosis. Symptoms come and go with the seasons, typically starting in the late fall and early winter and going away when spring comes. I would not go as far as to say that I have SAD, but I am certain that my mood is profoundly affected by the weather! For me, excessive rain for several day is miserable. Anything that keeps me cooped up in the house, whether excessive cold or excessive heat, is difficult for me. I'm sure many of you can relate.
Spring always comes, but in the meantime it's important to enjoy life to the fullest even in the winter. Here are some things you can do avoid the winter blues that have worked for me.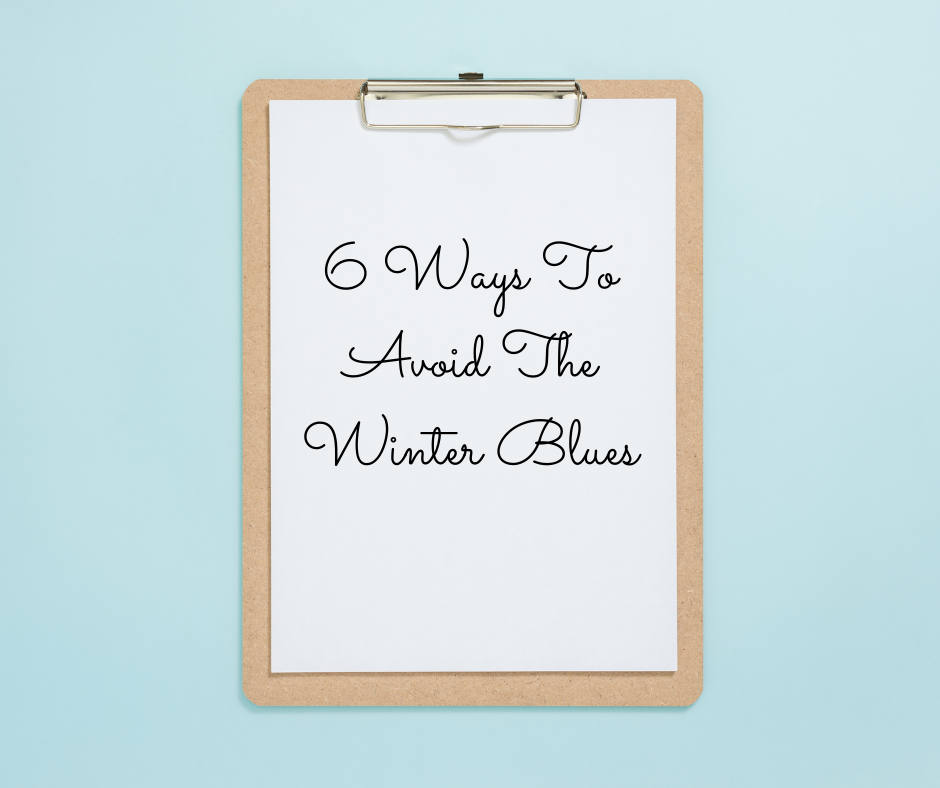 1. Display A Bouquet Of Fresh Flowers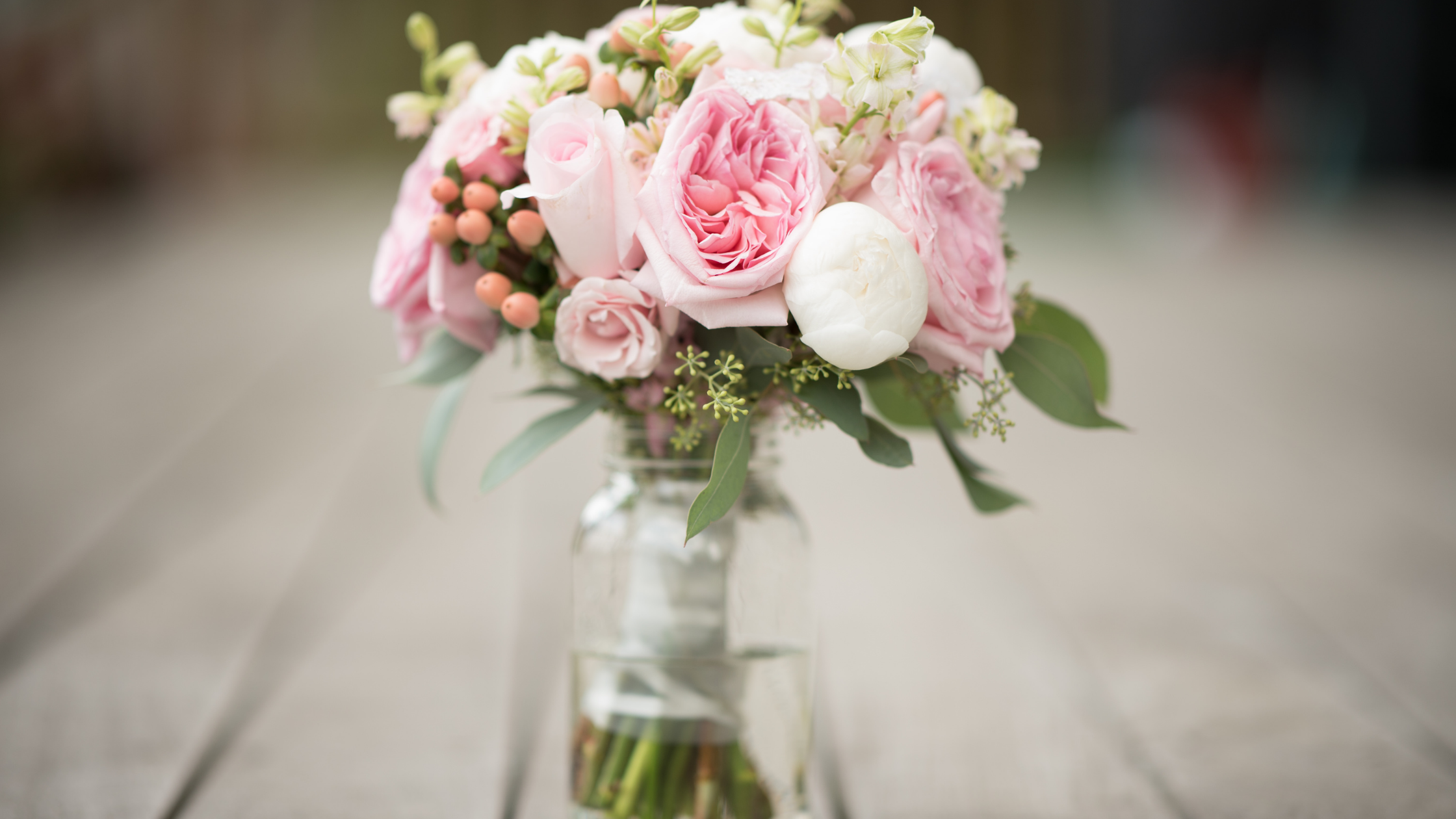 One of the easiest ways to brighten your mood and surroundings is with a pretty plant or bouquet of flowers. I often place a plant in my kitchen where I spend a lot of time. When everything outside looks dead and bare, a brightly colored bouquet will instantly make you feel better. If you don't want to spend money on fresh flowers, display a good quality artificial arrangement with lots of color in it.
2. Purchase A New Home Accessory To Decorate With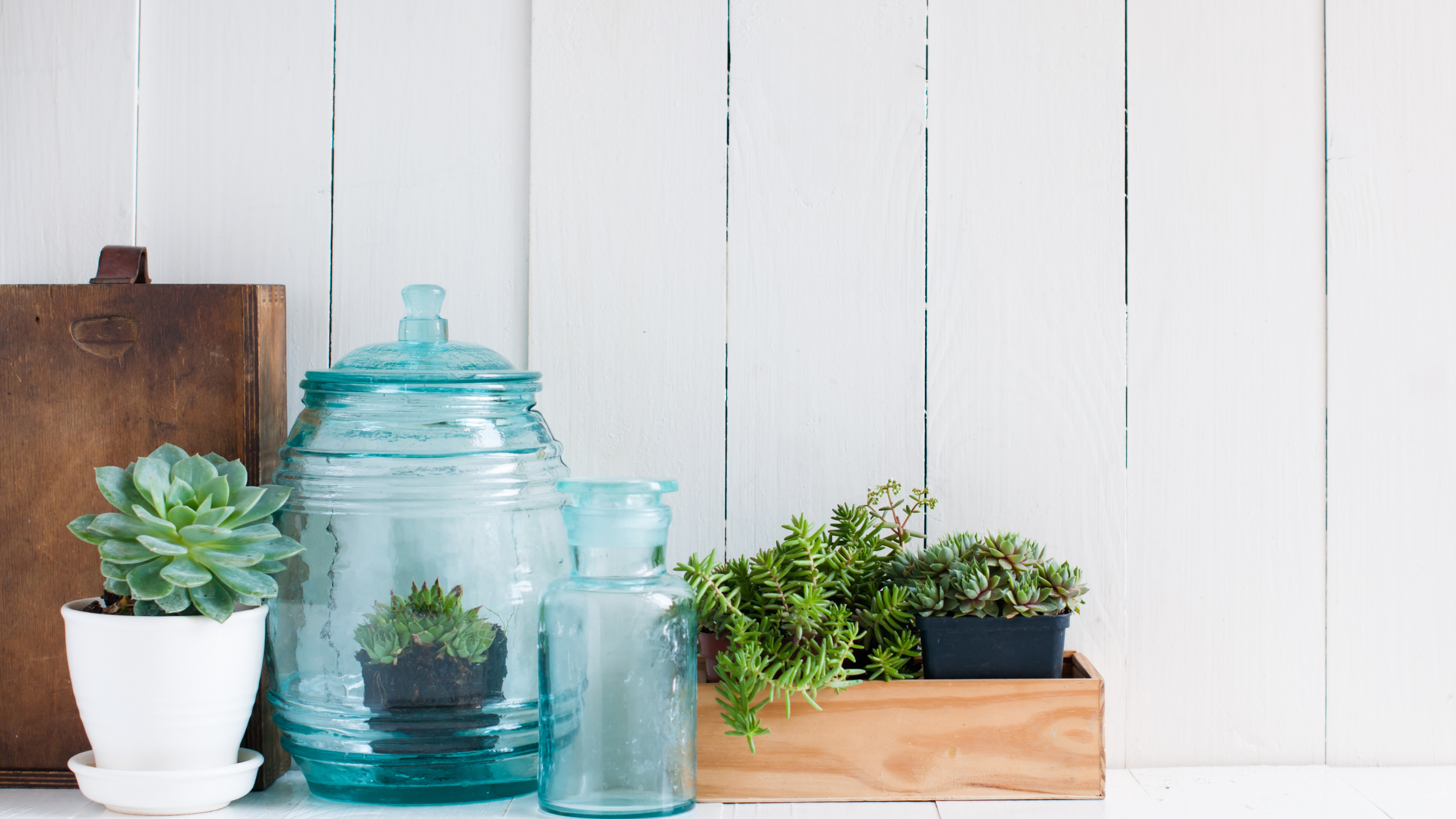 Another way to avoid the winter blues is to create an indoor space that is inviting. Purchasing a new home accessory or two can really refresh a space. After Christmas, your home can look a bit bare after taking down all of the Christmas decor.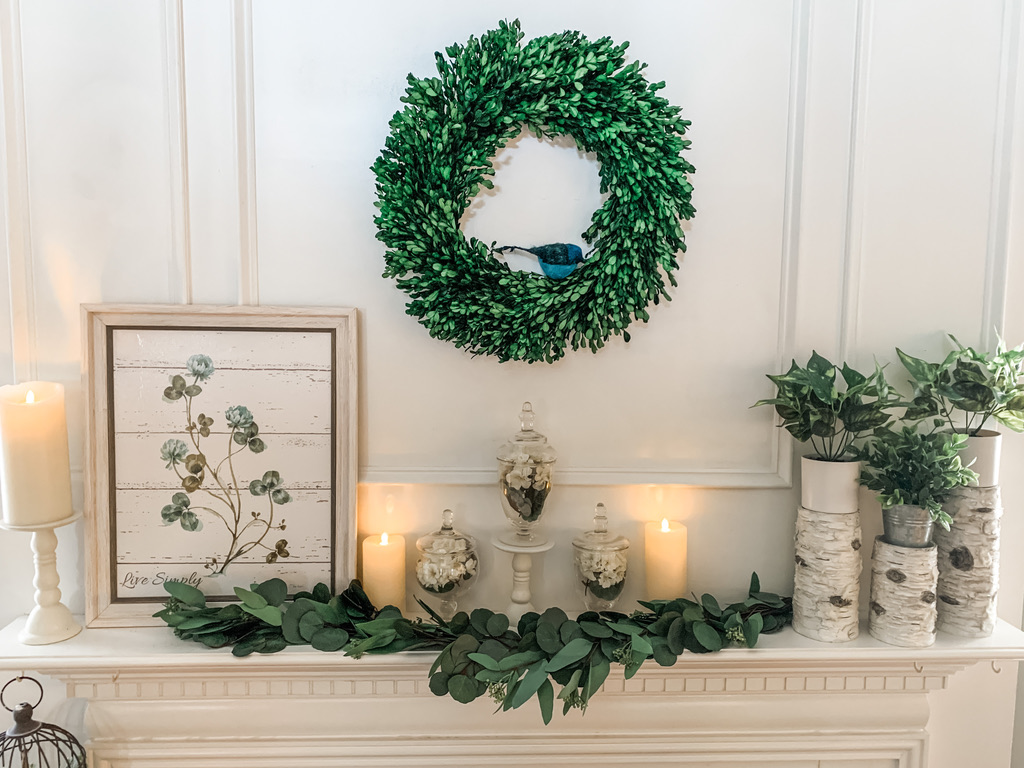 You could pick winter themed decor or something entirely different. Whatever makes you happy. If you would like to see how I updated my mantle decor, you can see it here.
3. Tackle A Project
One of my favorite things to do at the start of a new year is get organized! It is such a satisfying feeling to conquer the clutter and it gives us something positive to do if we are stuck inside.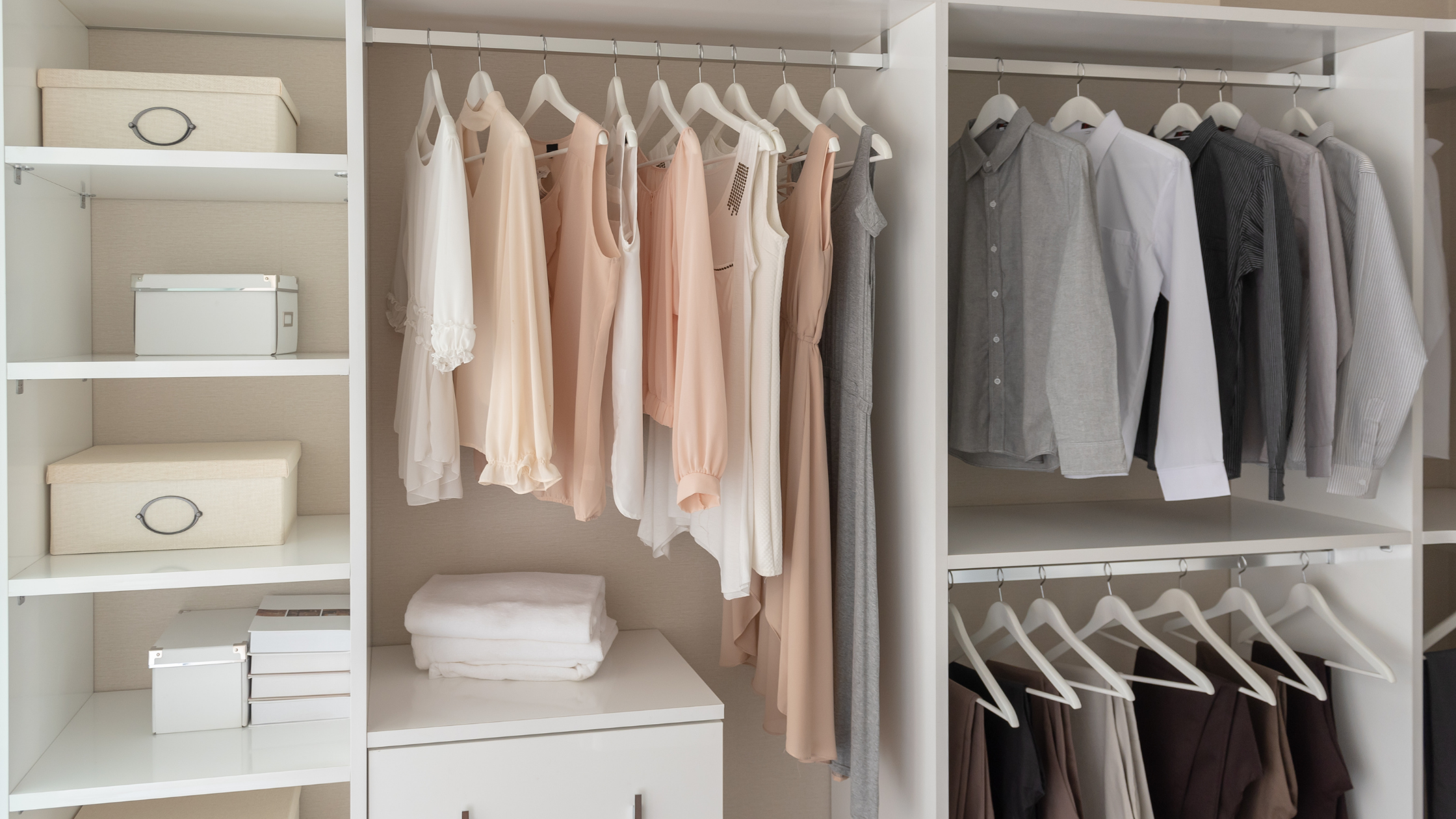 Does your closet need a good clean out? If so, you may want to refer to this post I wrote about how to clean out your closet.
I recently painted my home office and updated the decor. It made such a difference and I enjoy working in my office so much more! Notice the bright pink cherry blossoms. Who cares if it's not spring yet! These are some of my favorite artificial stems and they brighten the room and my mood.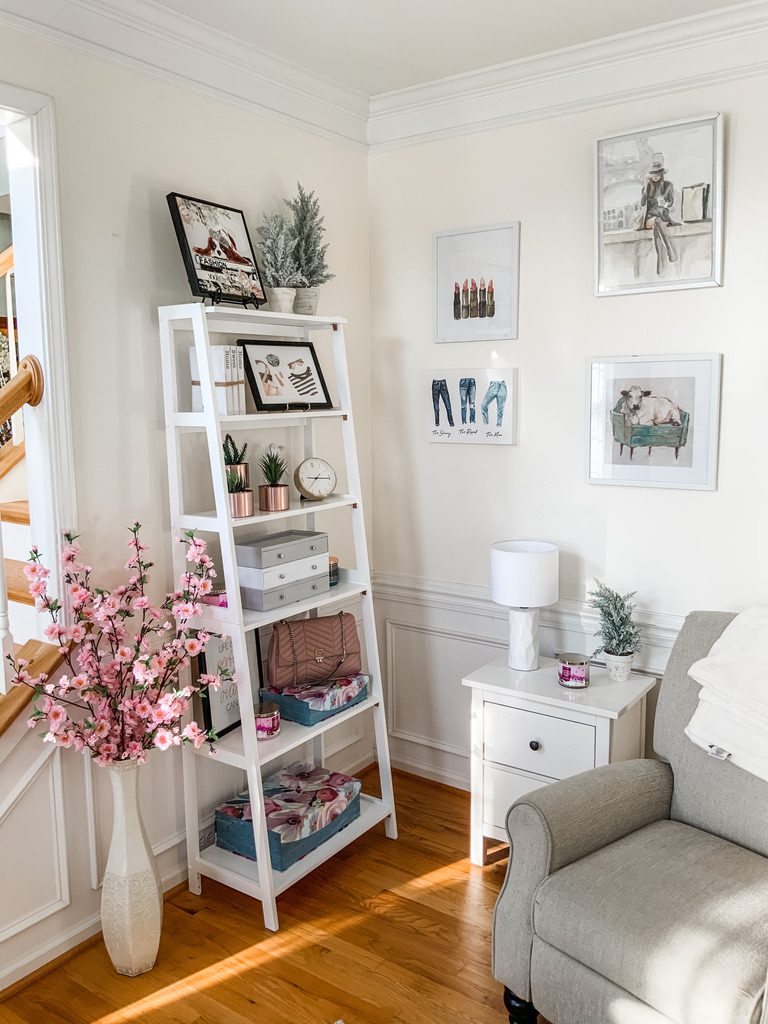 There is always the kitchen pantry! Wouldn't you love your pantry to look like this?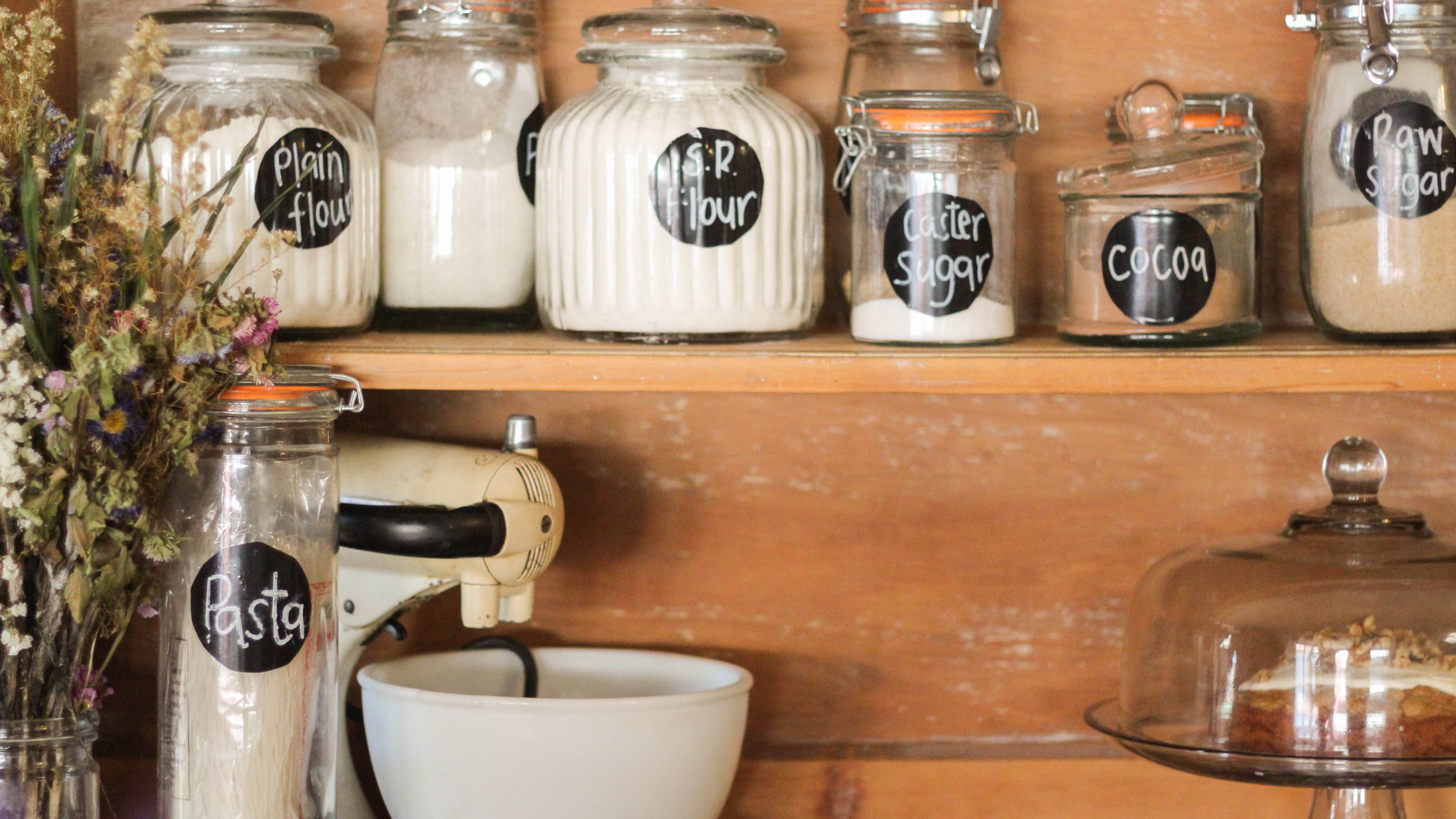 4. Get Moving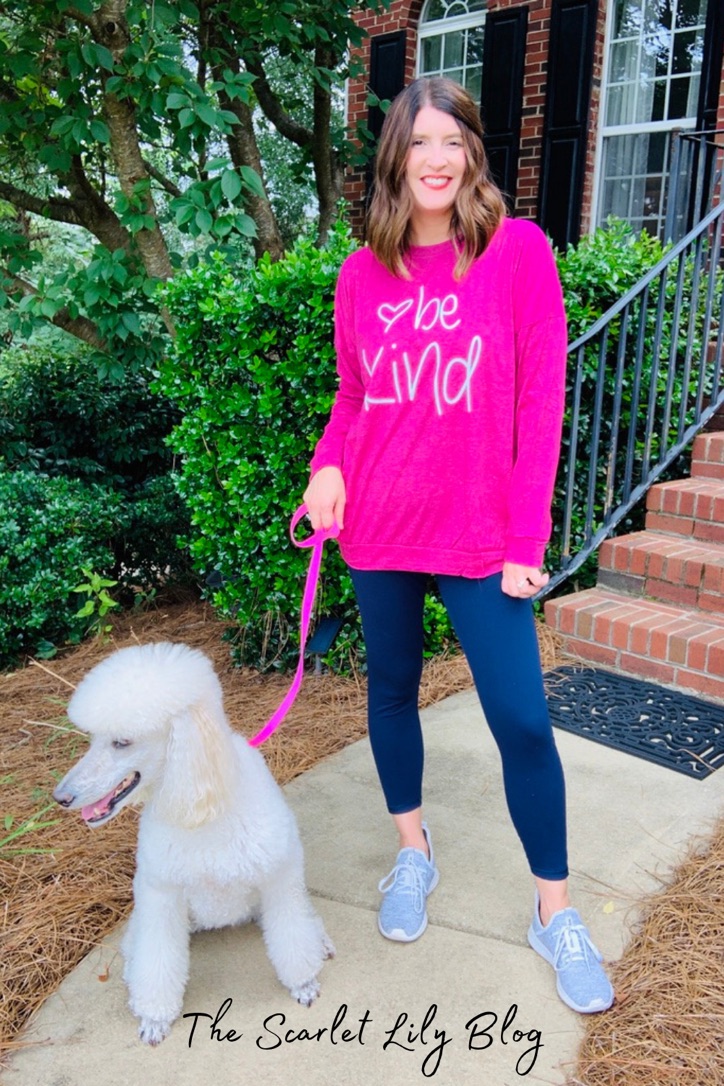 It can be tempting to be a couch potato during the winter. Let's face it, there will be days when curling up with a blanket and watching Netflix is your best option. The important thing is not to make a habit of it. Everyone will be on the fitness band wagon during January, then people tend to fizzle out. I've done that more times than I can count.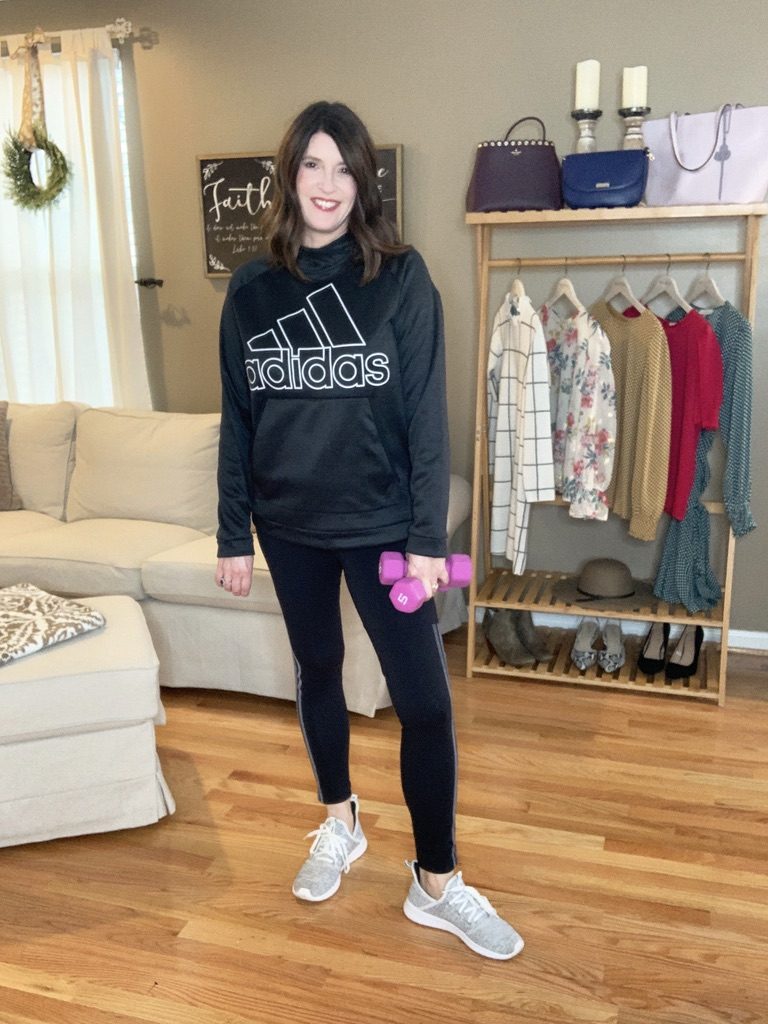 What I have found that works for me is to have small attainable goals. Don't resolve to go to the gym everyday if you hate the gym. Don't resolve to run a marathon if you hate running. Find something you enjoy and you will be more likely to do it. For me, just taking my dogs for a walk around the neighborhood can make me feel better. Bundle up and get some fresh air. It works!
5. Change Up Your Beauty Routine
A new year may be the perfect time to try something new with your beauty routine. You may want to check out my full skincare routine…you can see it here. Try some new makeup or a new hairstyle. Sometimes just a subtle change can make you feel refreshed and avoid the winter blues.
6. Snuggle With Your Pet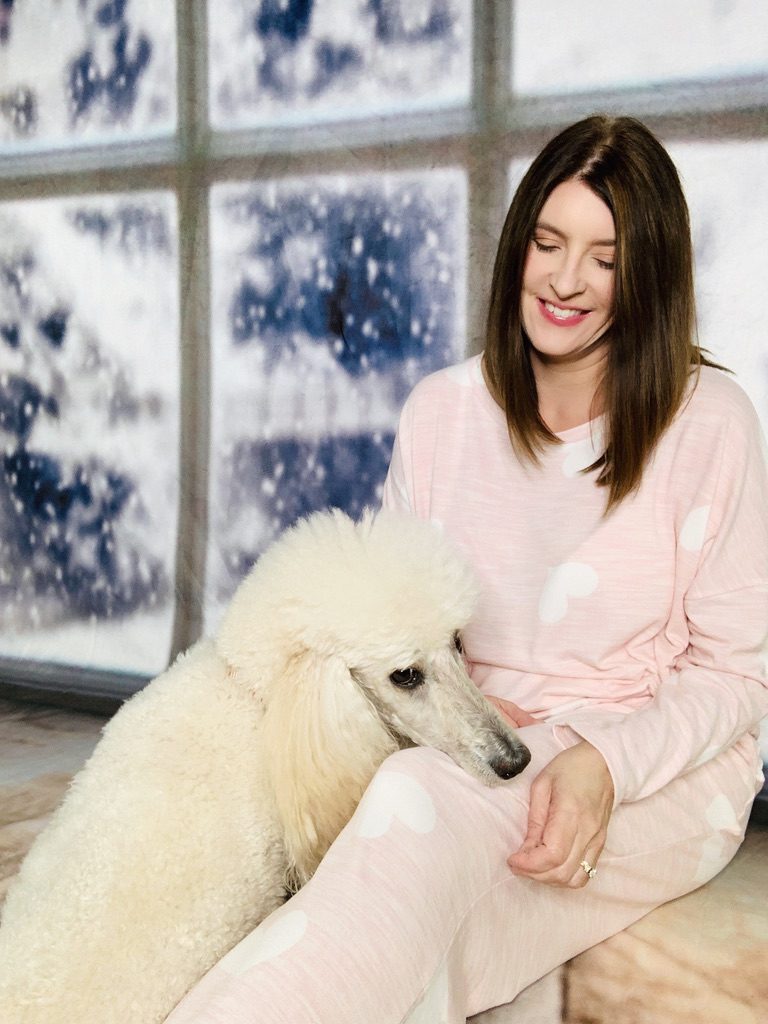 My dogs bring me so much joy and comfort. There is a reason why animals are used for therapy. My dogs can brighten my mood in an instant and they seem to instinctively know when I am feeling down.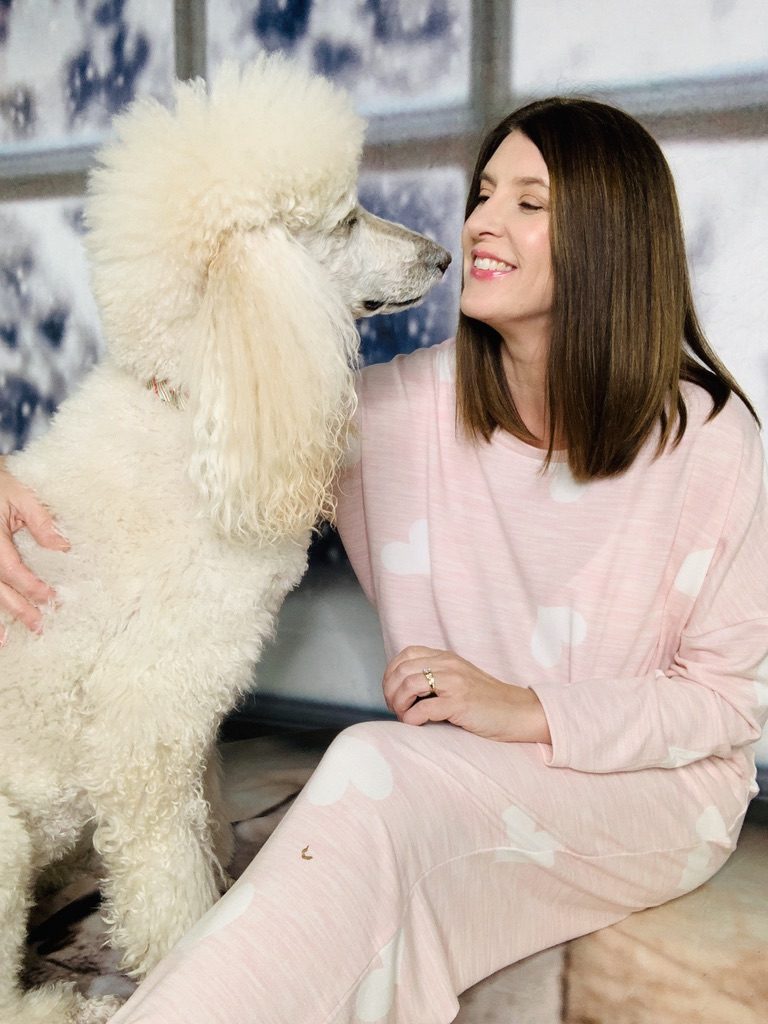 Life Update
If you follow me on Instagram, you may already know that my husband and I both have COVID. He came down with symptoms last Thursday, and mine started the next day. The first 48 hours were the worst for both of us. We felt like we had the flu. Muscle aches, fever, and congestion. We are recovering well, and our symptoms are improving rapidly. I am so thankful for that as I know some people do not recover so easily.
Needless to say, I have not felt like working and I don't know how much new content I will be able to produce this week. Today's post is not new. It has been updated from my previous blog and republished. It has always been a popular post, so I thought this one would be good to publish again since most of you have not seen it before.
If you struggle during the winter months like I do, I hope you will try these things. What are your winter survival tips? Share them in the comments below. Spring is just around the corner…we can make it!