Hello friends! Today is a bit of a two for one post. I have an adorable and affordable casual black dress & some outdoor Christmas decor from my home. I hope you enjoy!
Casual Black Dress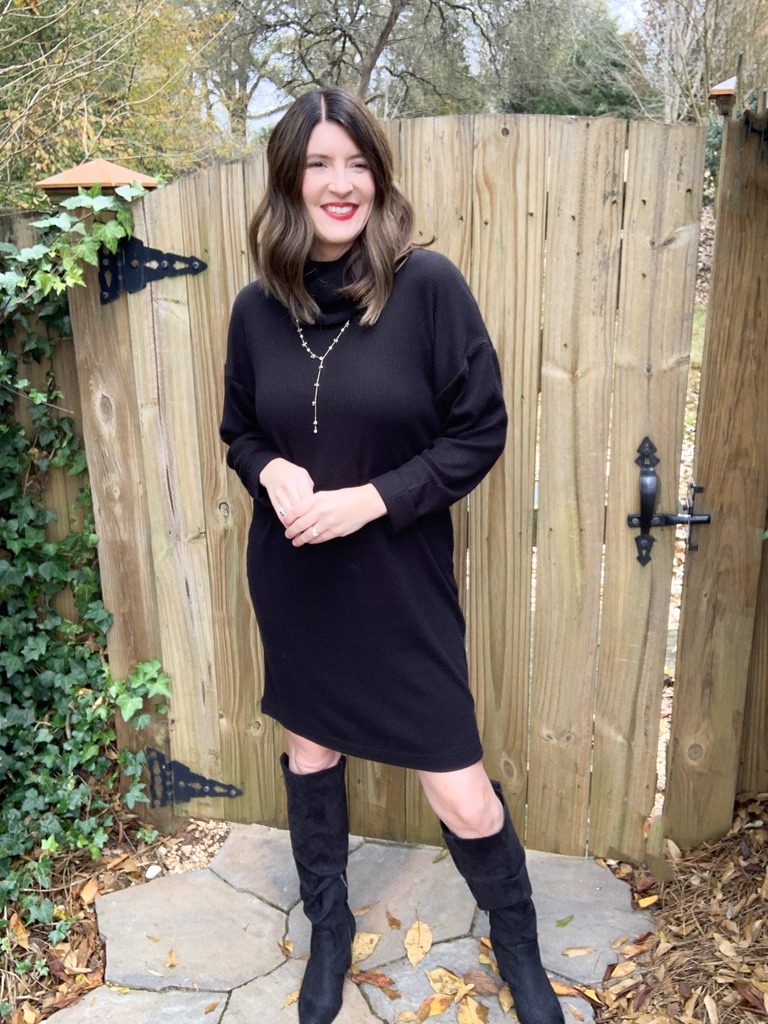 Before we get to the outdoor Christmas decor, I want to share this casual black dress from my favorite Walmart brand Time and Tru. This is a cowl neck dress that at first glance resembles a sweater dress; however, it is actually a very soft and comfortable ribbed knit fabric. If sweater dresses cause you to be hot, this is the dress for you!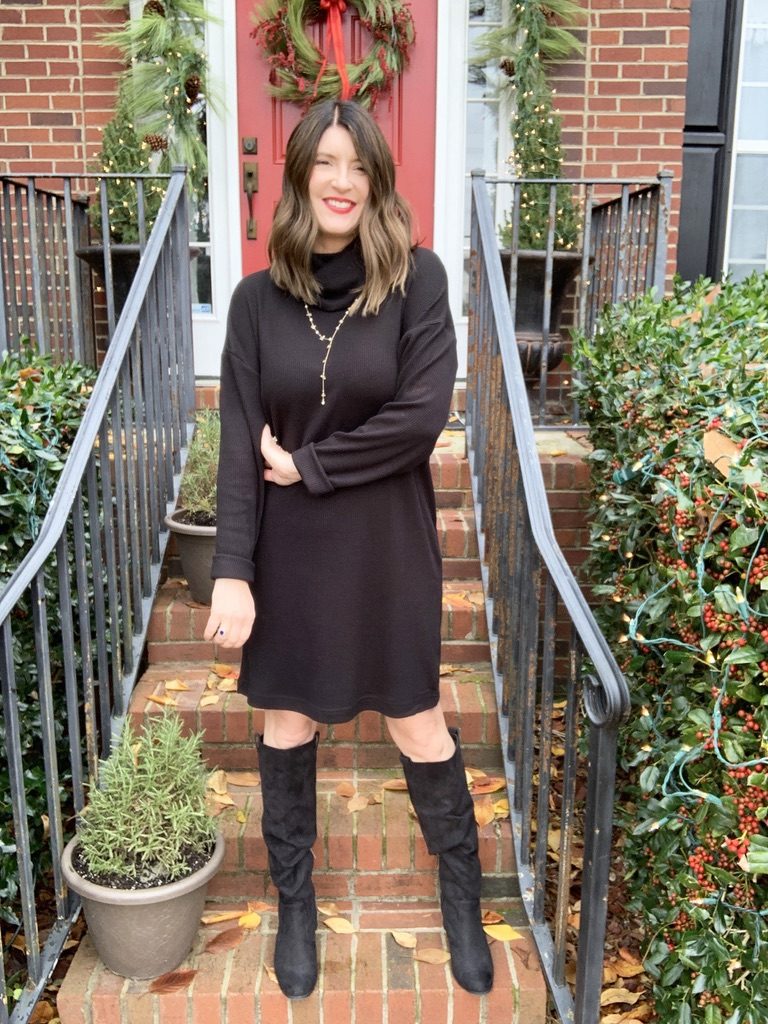 This black color is classic and can be styled so many ways! First, I just paired it with a Y-necklace and black boots. I am wearing a medium which fits very loosely. I would recommend going with your normal size or sizing down one size.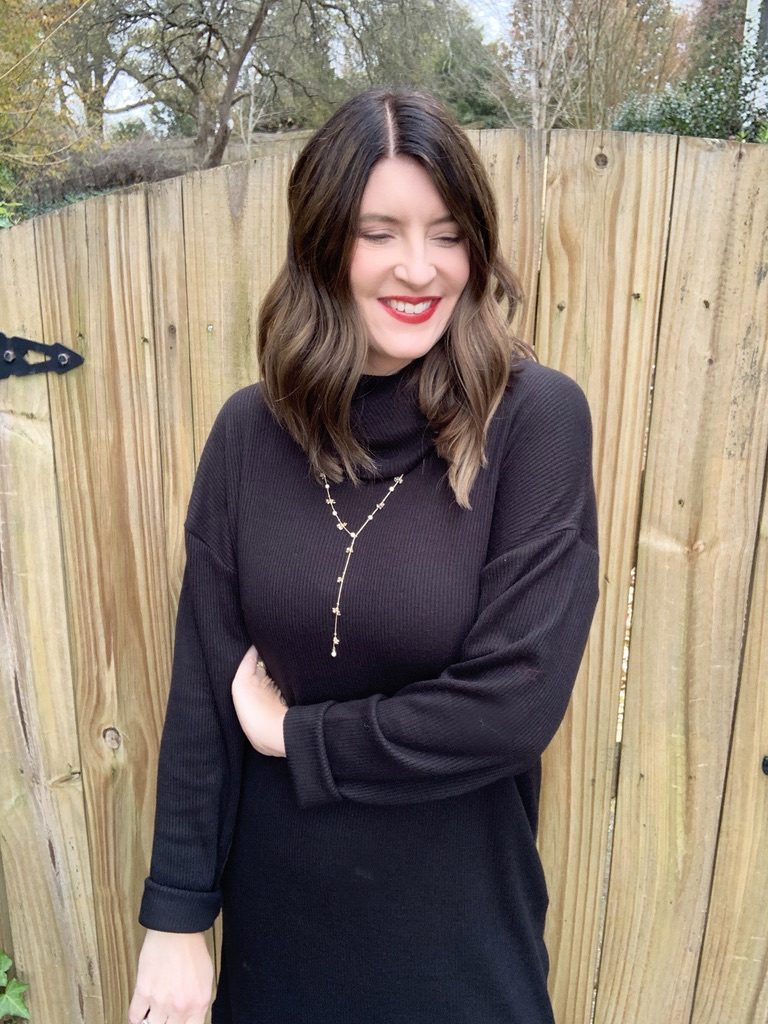 When I purchased my dress, it was $19.96, but as a write this post it has been reduced to $14.88! I think it may sell out quickly at this price, but currently it seems well stocked. There are five colors to choose from. I also ordered the Oatmeal colored dress for myself. I don't usually buy multiples of the same style, but this was too good to pass up.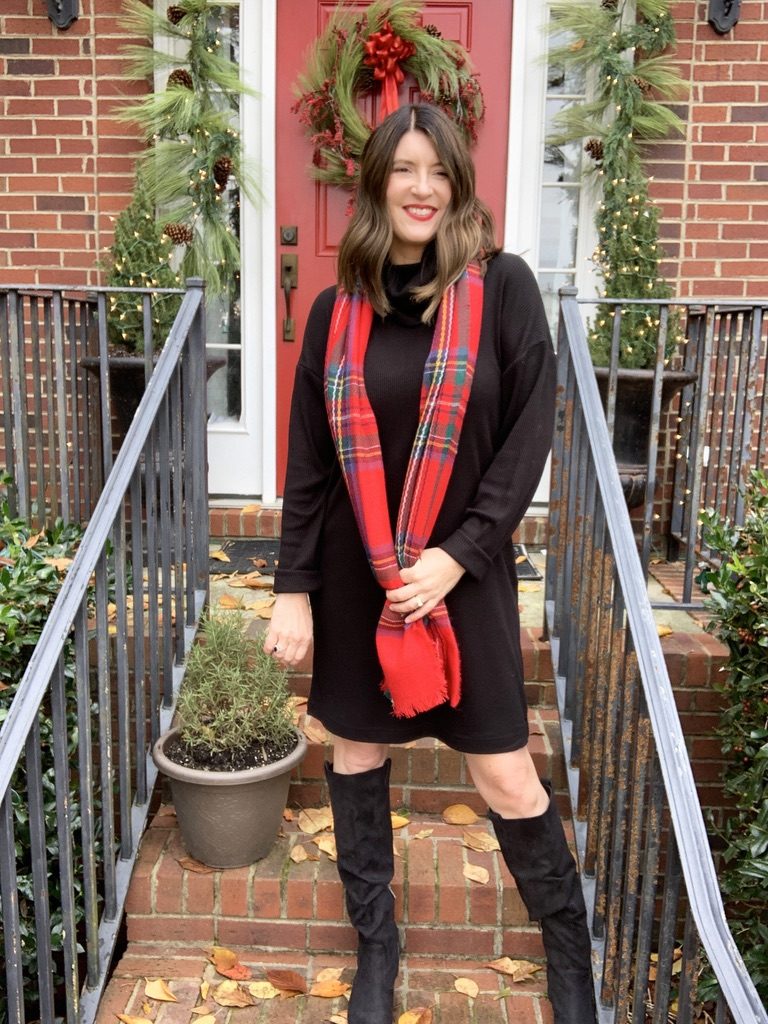 If you have a holiday event to attend, this casual black dress can be dressed up with a festive plaid scarf. This red plaid scarf has been in my closet since last year, but I will link something similar.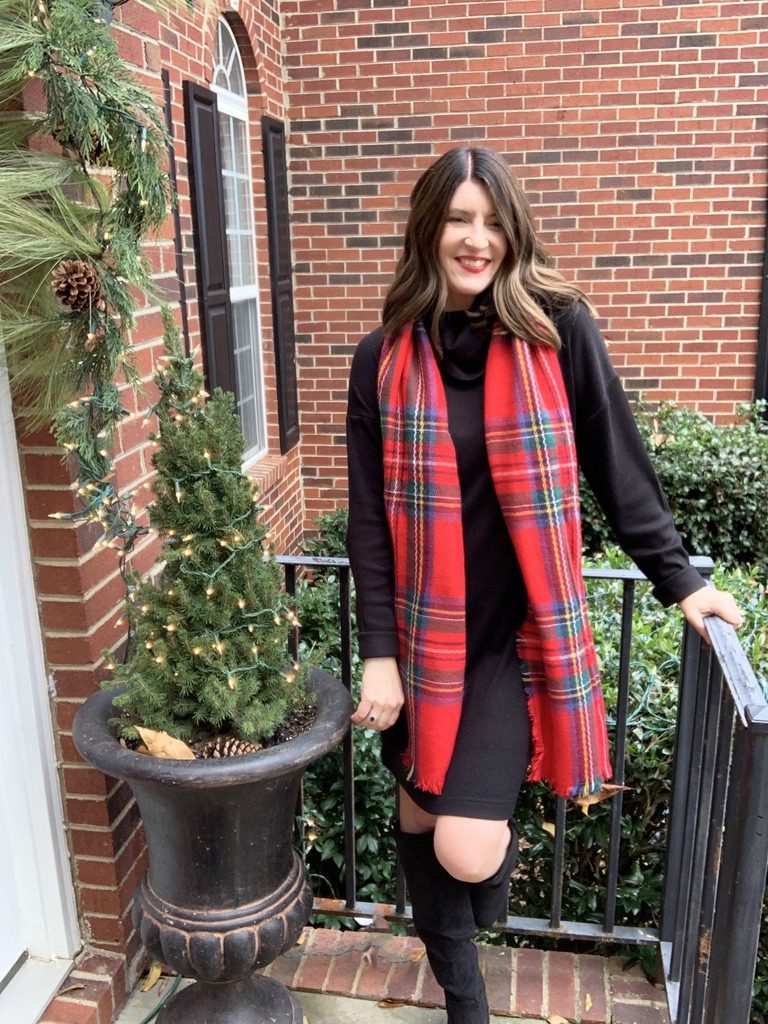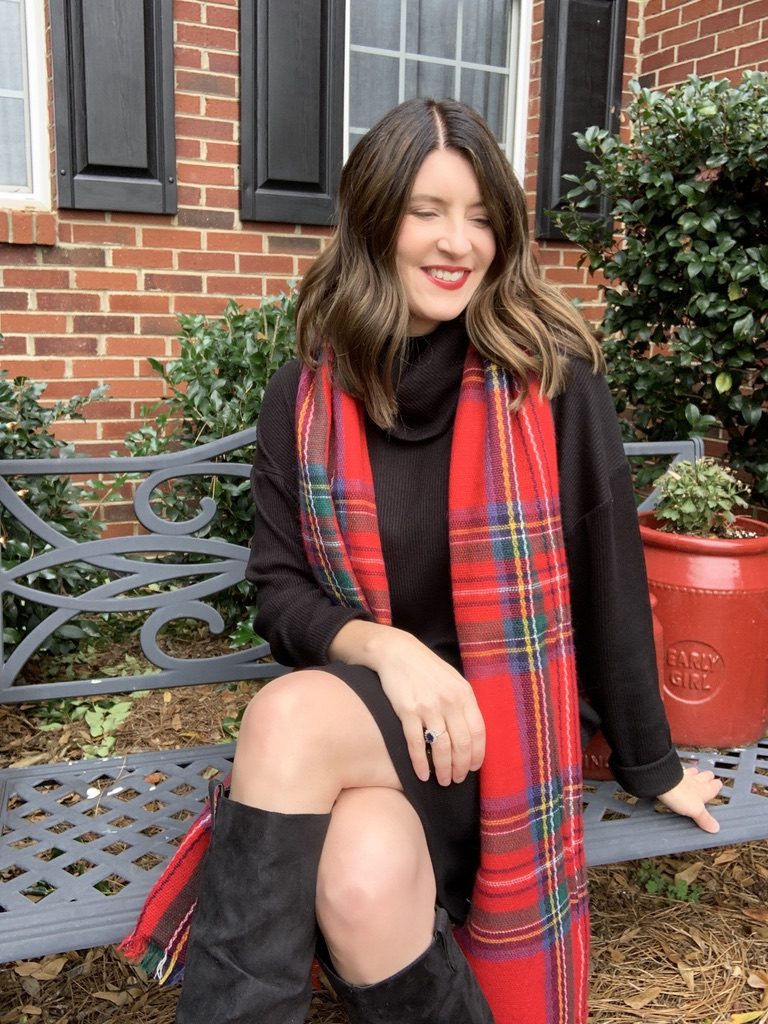 It's amazing how much one little accessory can change the look of an outfit!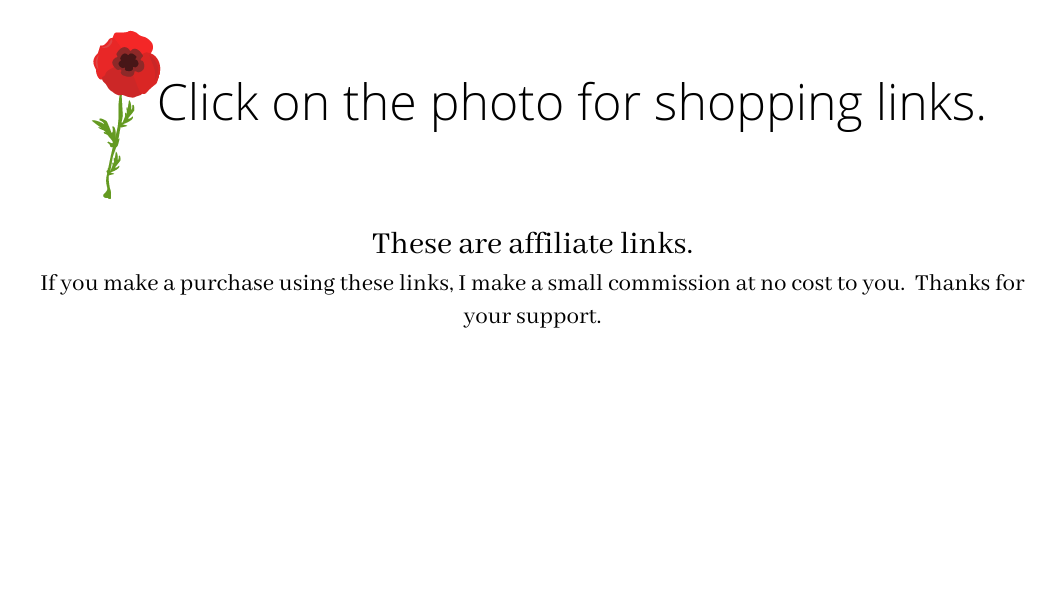 Outdoor Christmas Decor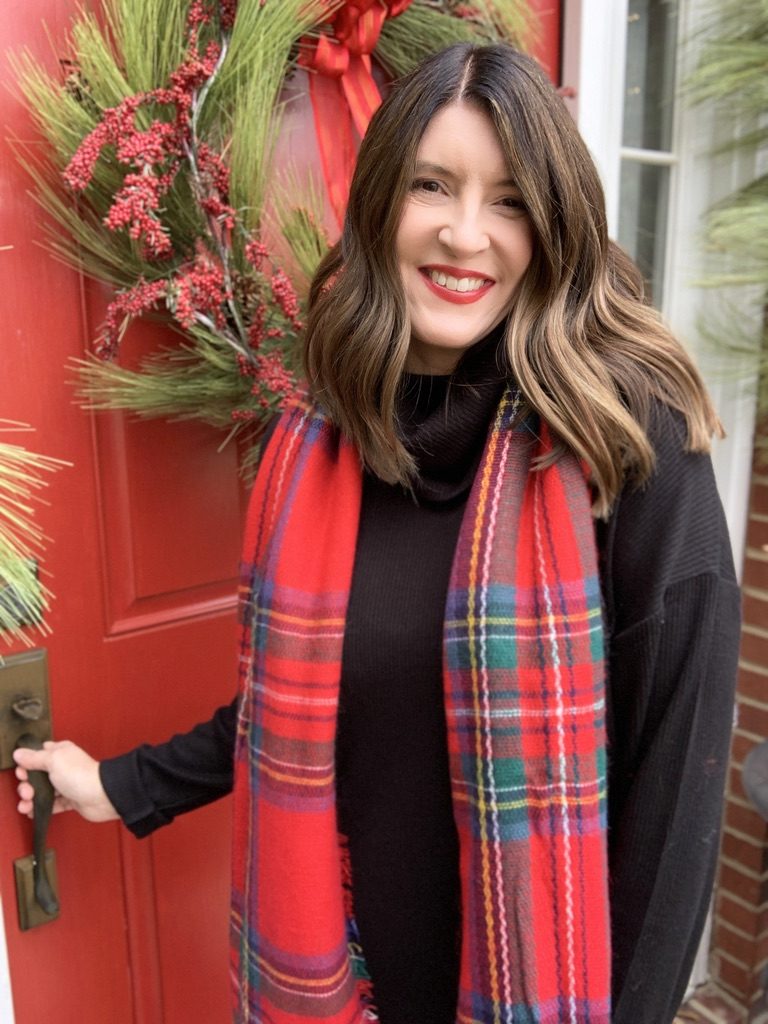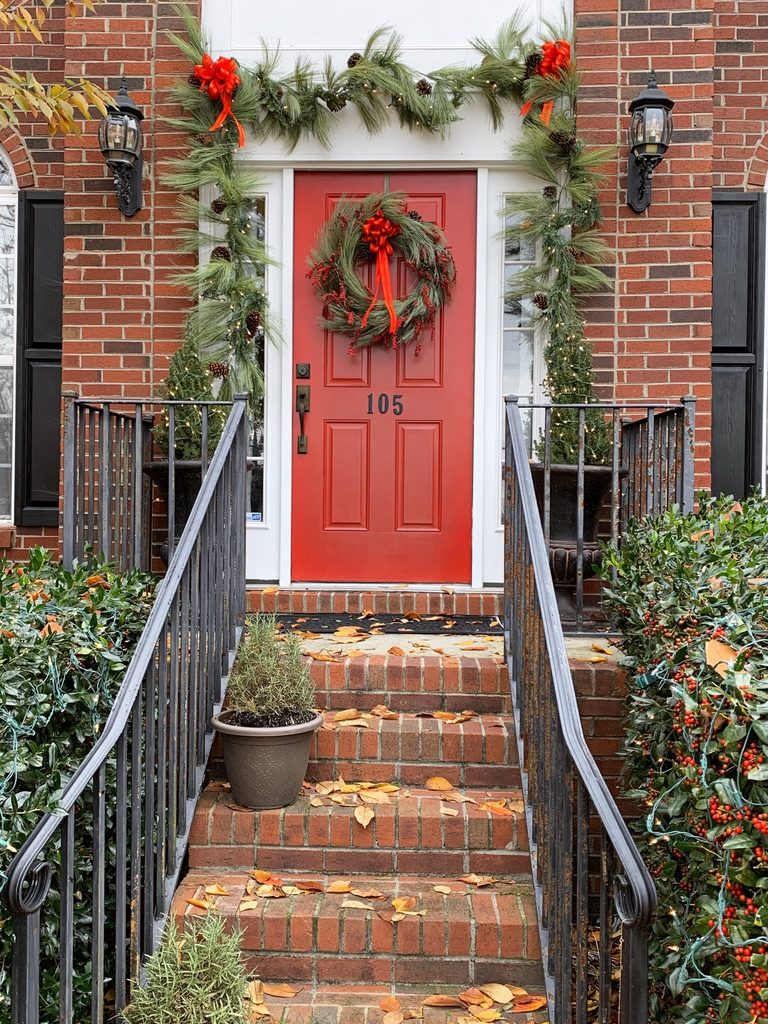 My outdoor Christmas decor is simple this year, but I'm very happy with how it turned out.
My window boxes were in desperate need of an update, so my mom helped me with them while she was visiting over Thanksgiving. She is my go-to for plant advice since I tend to kill everything I plant!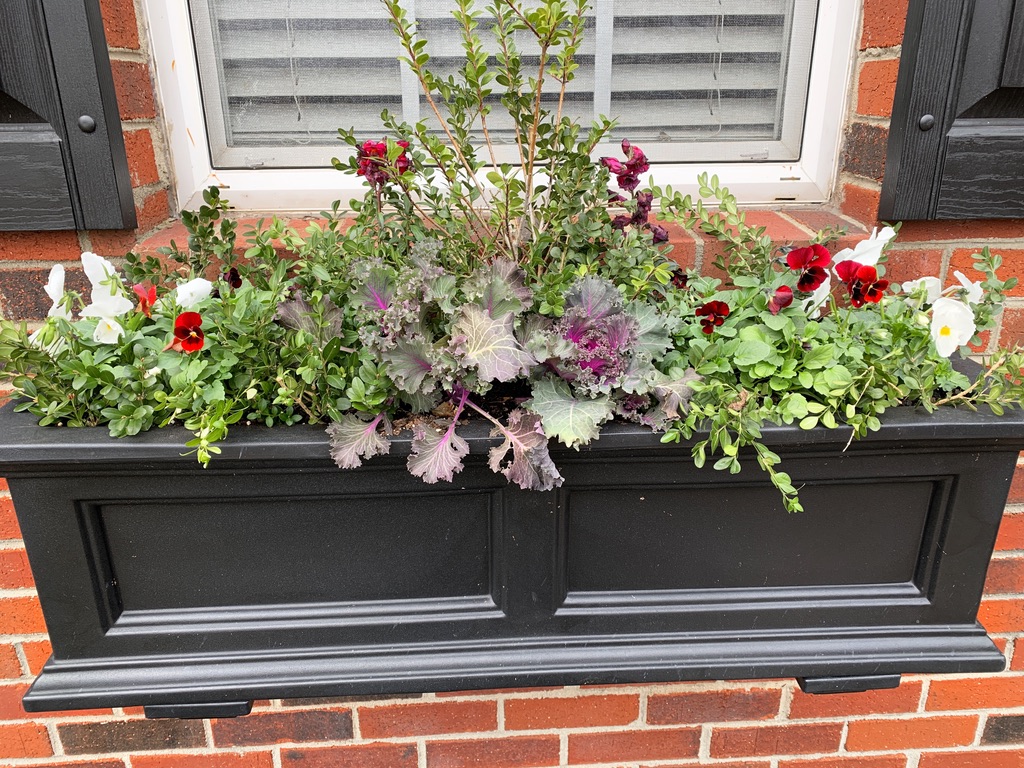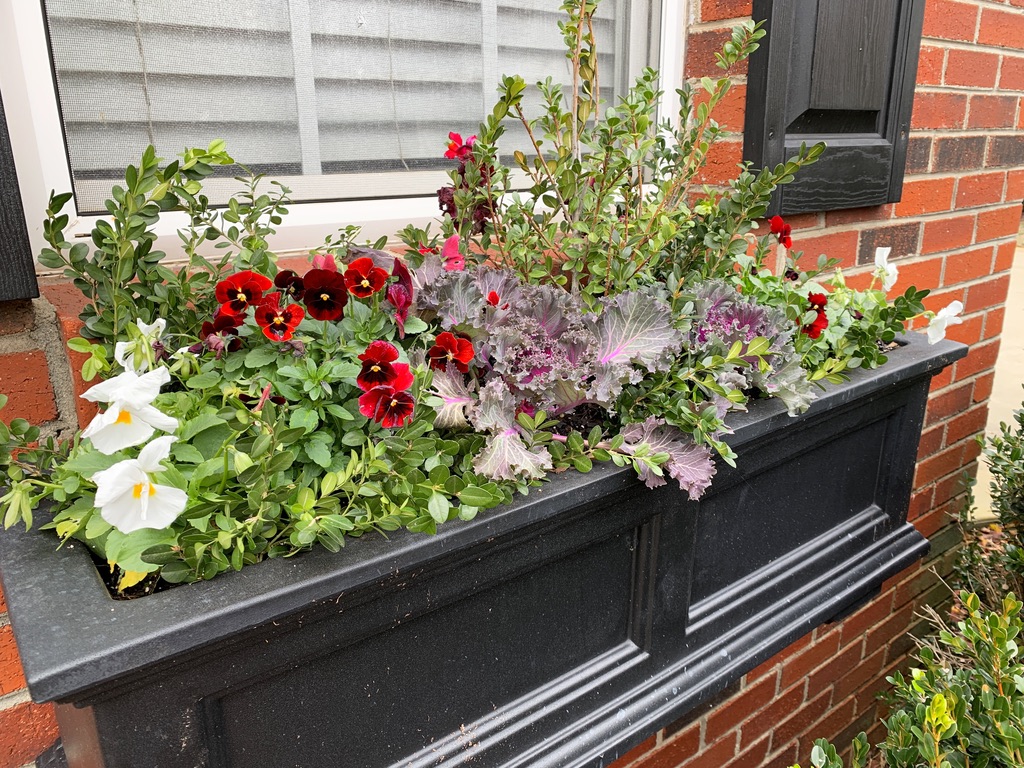 I wanted something that could withstand the cold and look pretty before and after Christmas. We went with red and white pansies, ornamental kale, boxwood holly, and red snapdragons.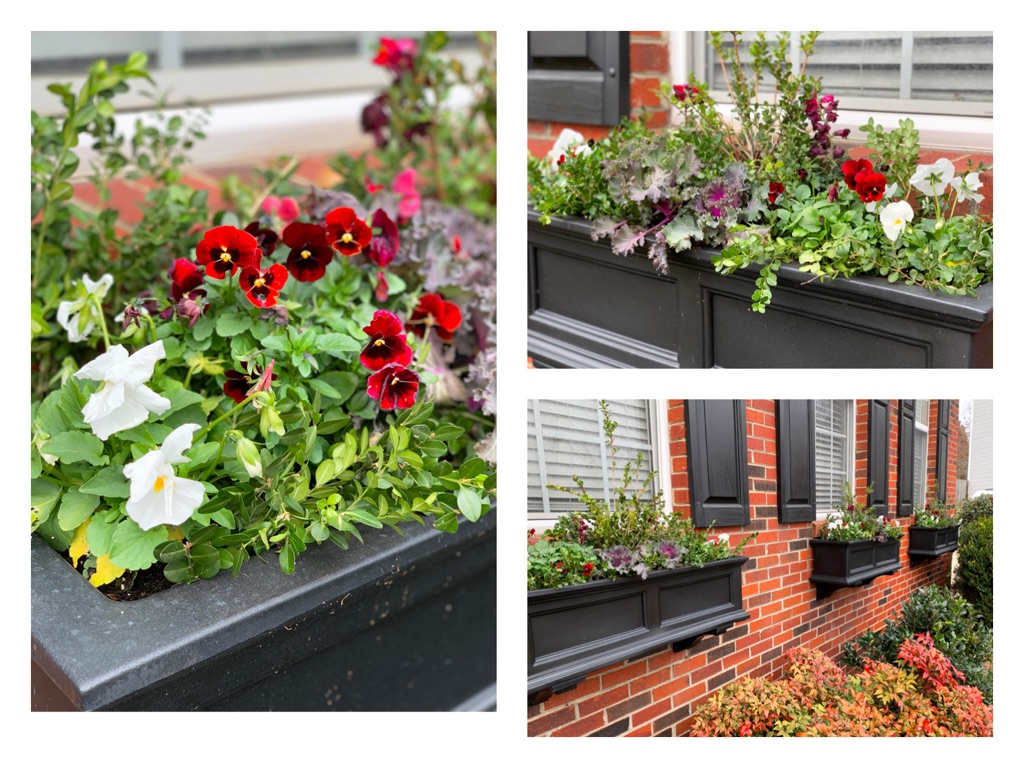 I also have some ornamental kale in some larger pots on the sidewalk.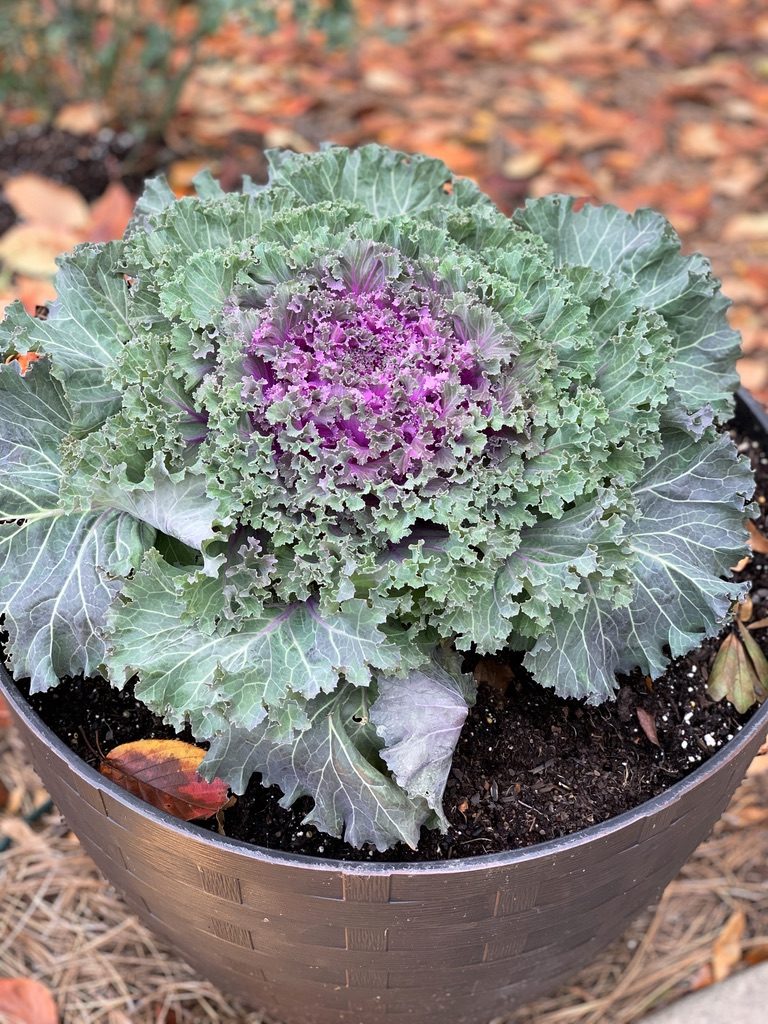 One the stairs leading to the front door, I have two pots of Rosemary. I love the way it smells and it will last all winter.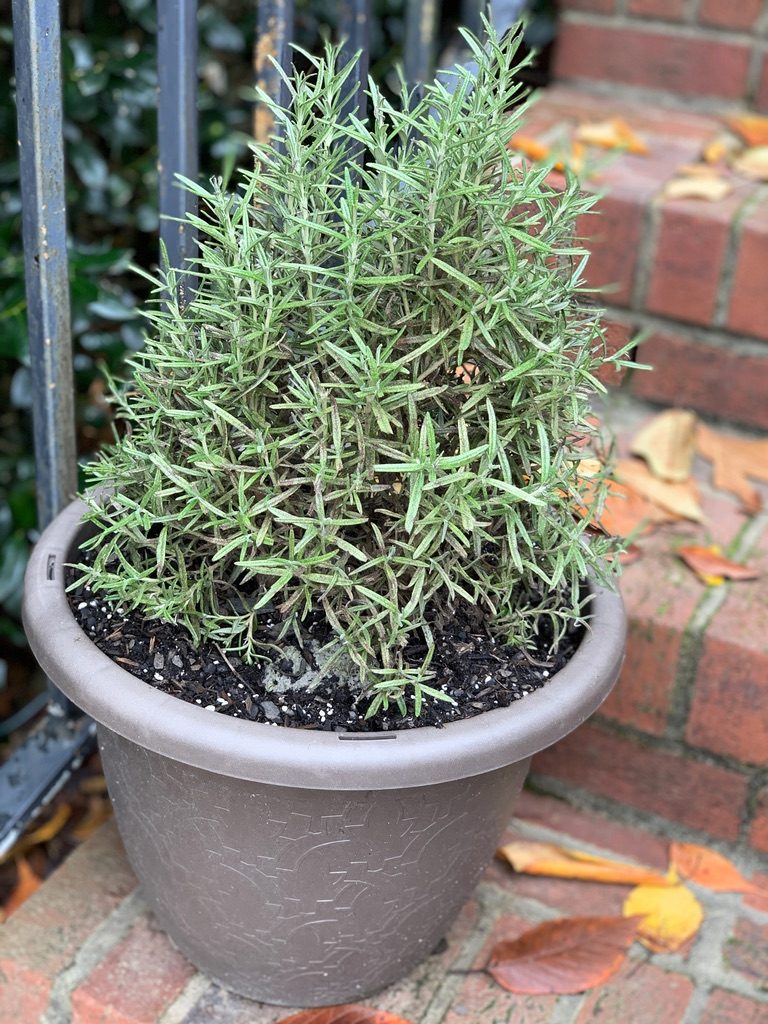 My long needle pine garland and wreath have been used for the last several years and they needed a little help. For the garland my mom helped me add some thickness to the existing garland my weaving in another garland that I already had. The white lights give it the finishing touch.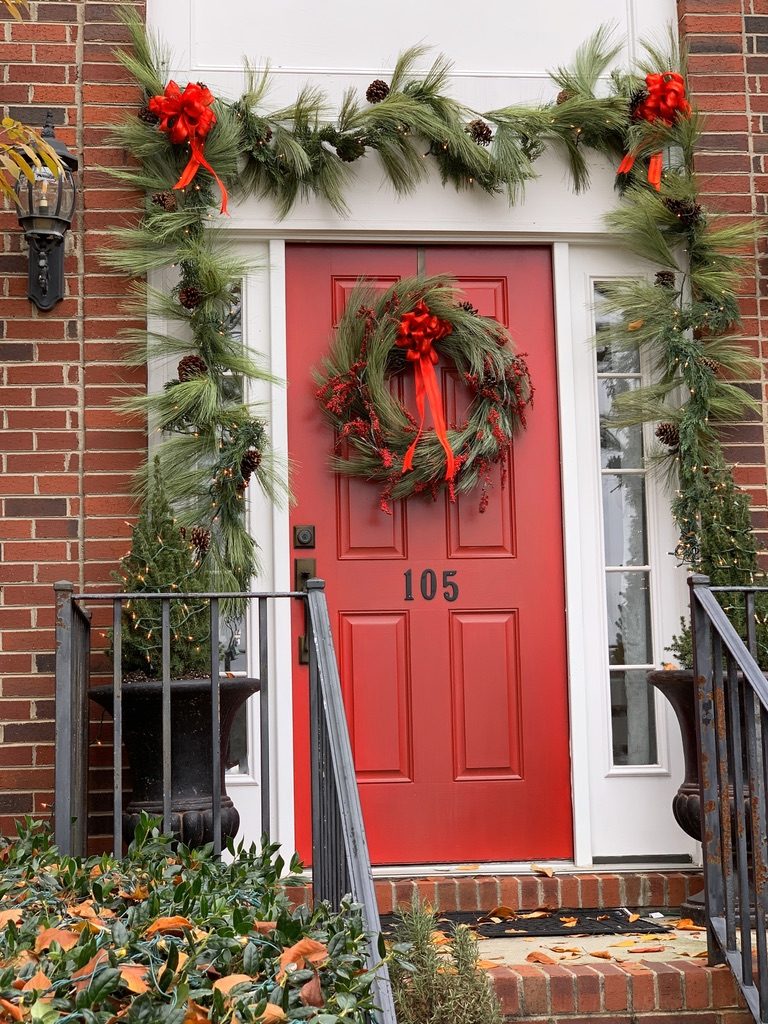 For the wreath, we added some red berries to brighten it up a bit.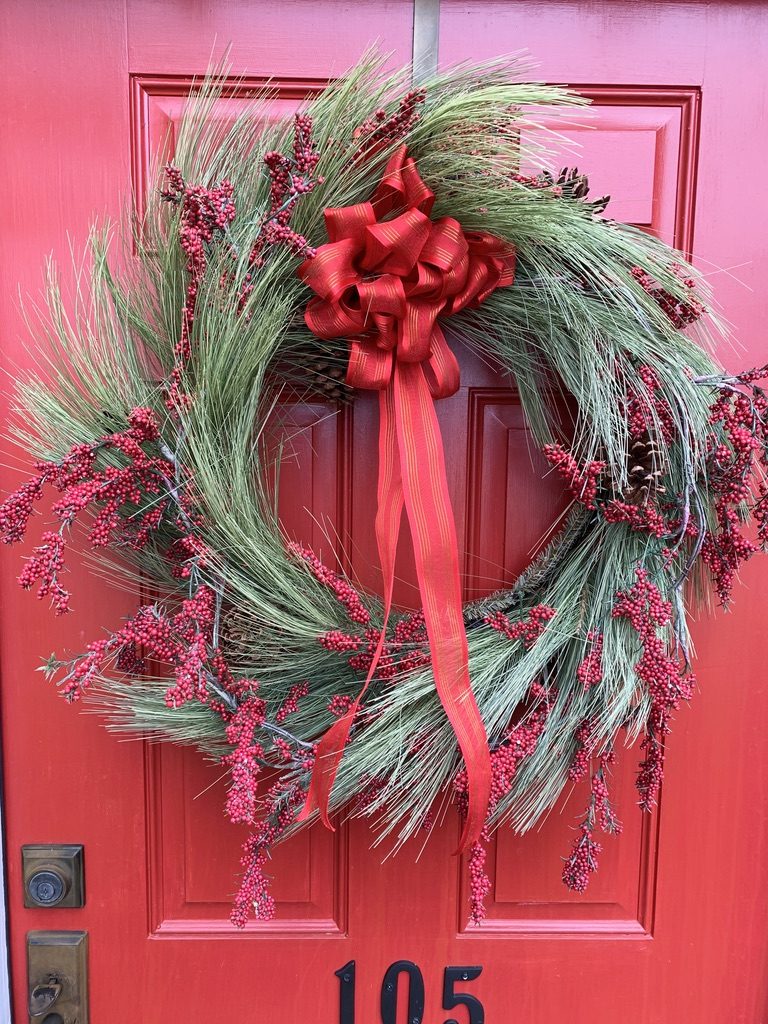 My husband and my dad where in charge of the other lights. Stringing lights is not my husbands idea of fun, but he was a good sport about it.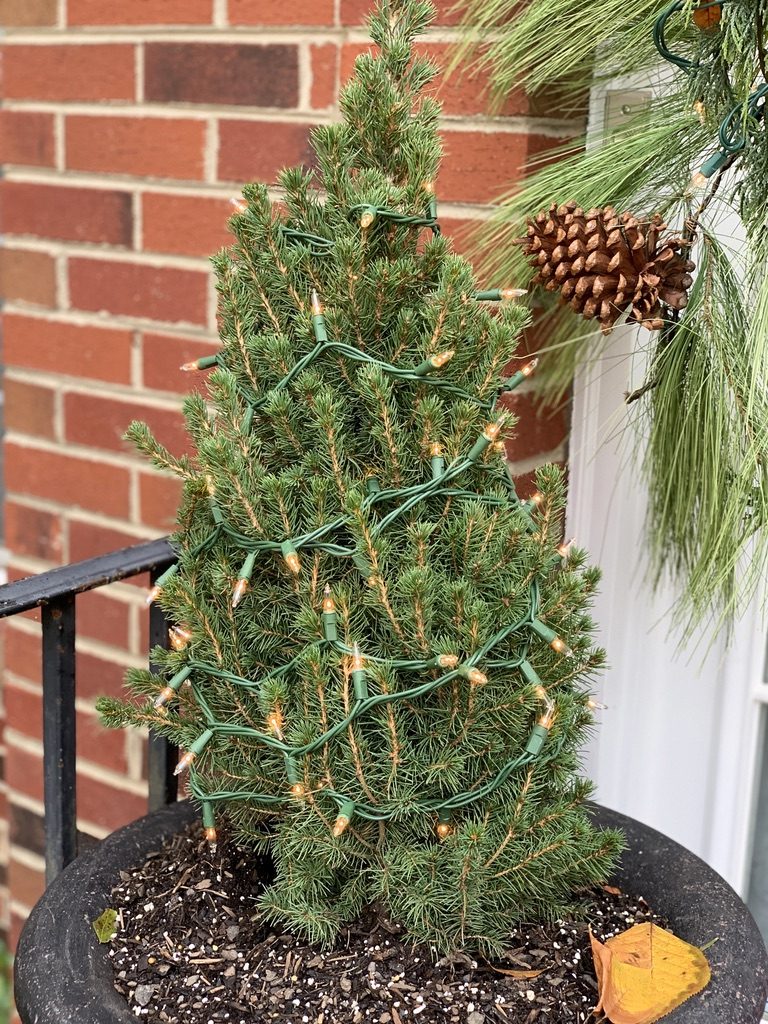 I also added two mini evergreen trees to the pots next to the door and added some lights to those as well.
Here is how it looks at night.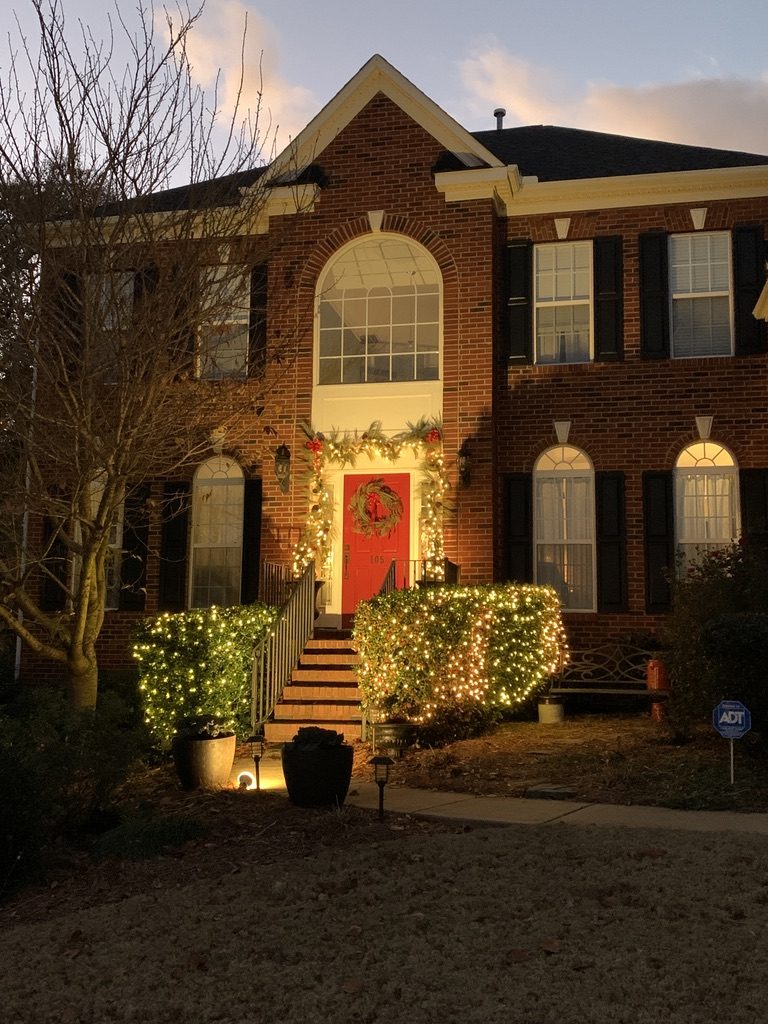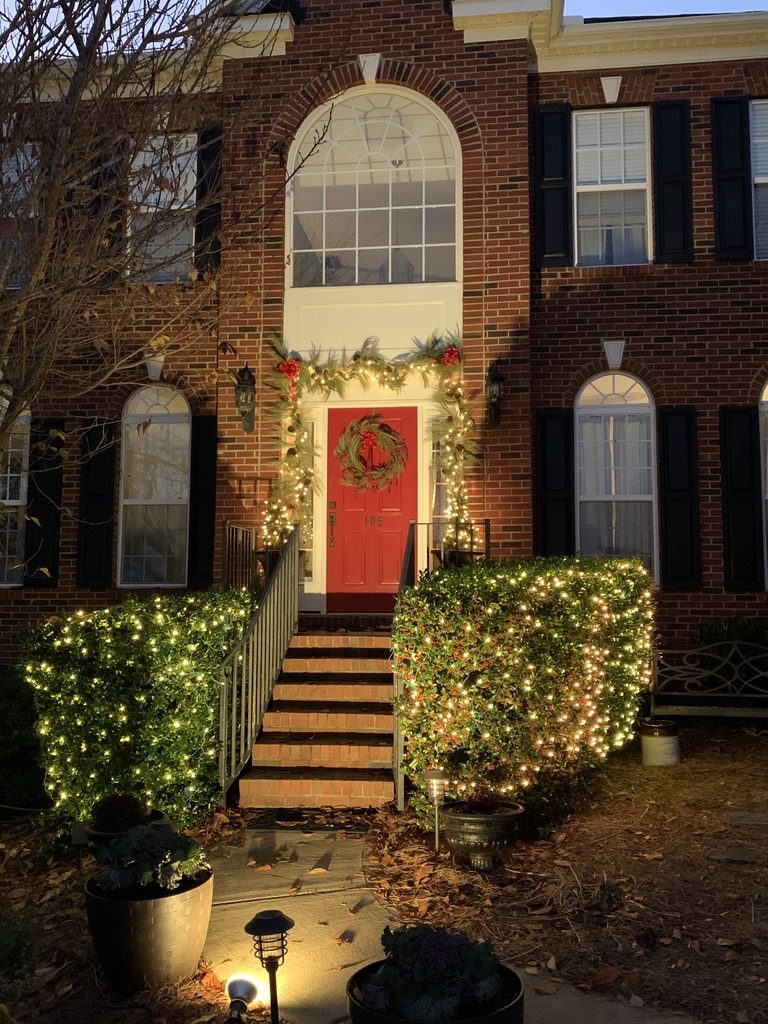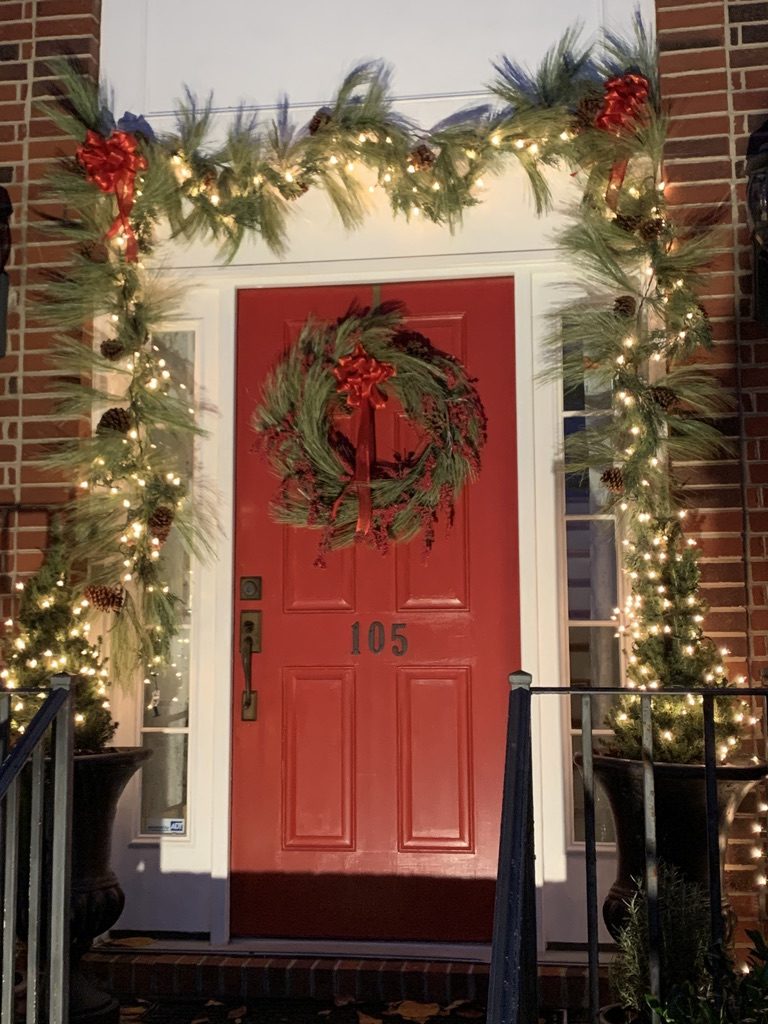 I hope you enjoyed today's post. Leave me a comment and tell me what you think!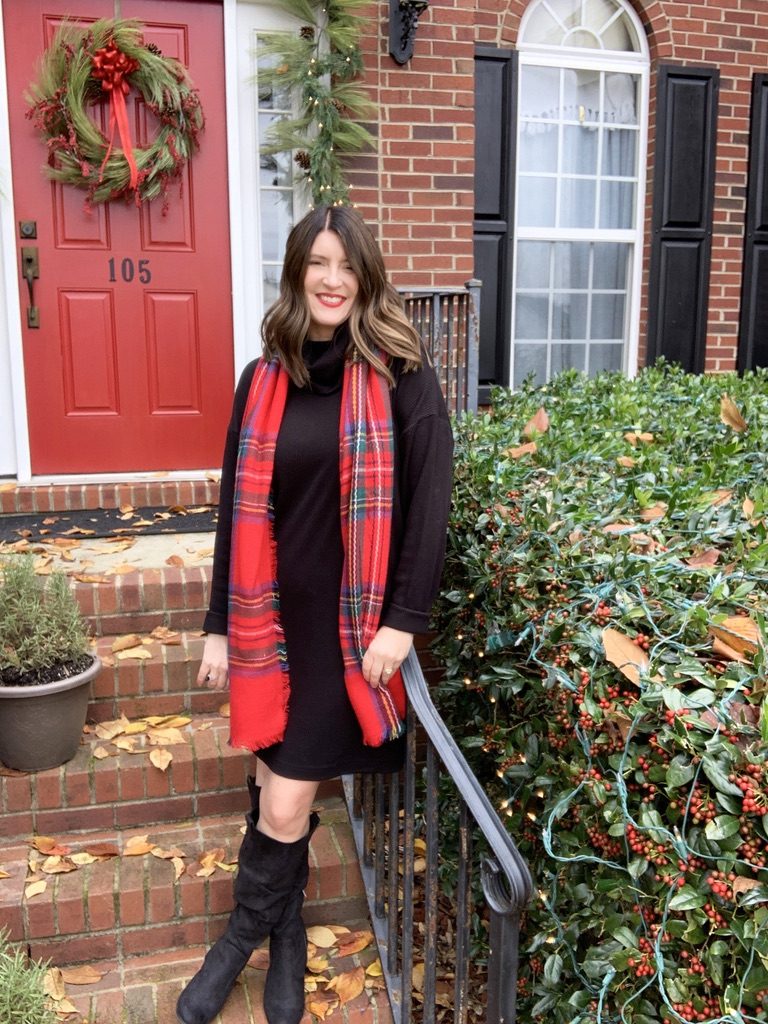 For some other Christmas decor ideas you might enjoy this post.