It's the time of year when we all want a little color to our skin. If you live in a hot climate like I do, summertime can be brutal and cool clothing is a must. Short dresses, skirts, and shorts are the norm so I prefer my arms and legs to be tan. Self tanners and bronzers are the best way to get your glow on without damaging and aging your skin by baking in the sun.
Prepping Your Skin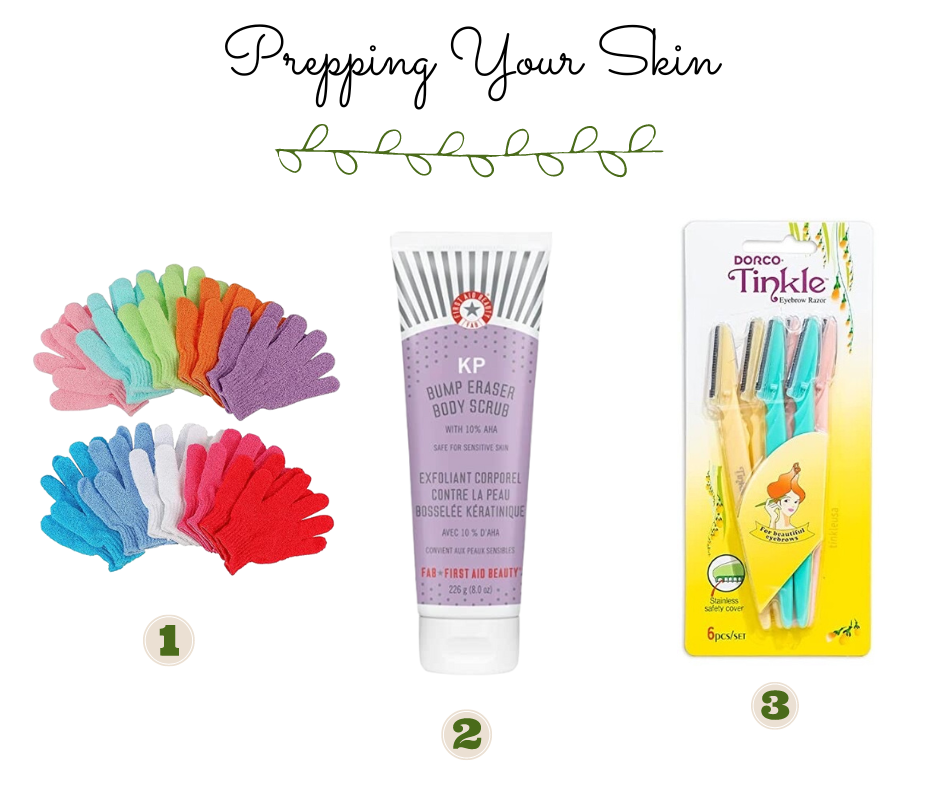 Before getting your glow on, it's important to prep your skin. Exfoliating your face as well as your body will give you a more youthful and even appearance.
For my face, I like to use an exfoliating mitt and I also shave my face about once a week to get rid of flaking skin and peach fuzz. No, you will not grow a man beard if you shave your face! I promise. There are many different tools for this. I like these Tinkle Razors and sometimes I just use a plain razor that I shave my legs with. Just use a clean and fresh razor blade.
For body exfoliation, I recently discovered this KP Bump Eraser Body Scrub. It's a little pricey, but I think it's worth it. This works especially well for a self tan than has begun to fade and looks patchy.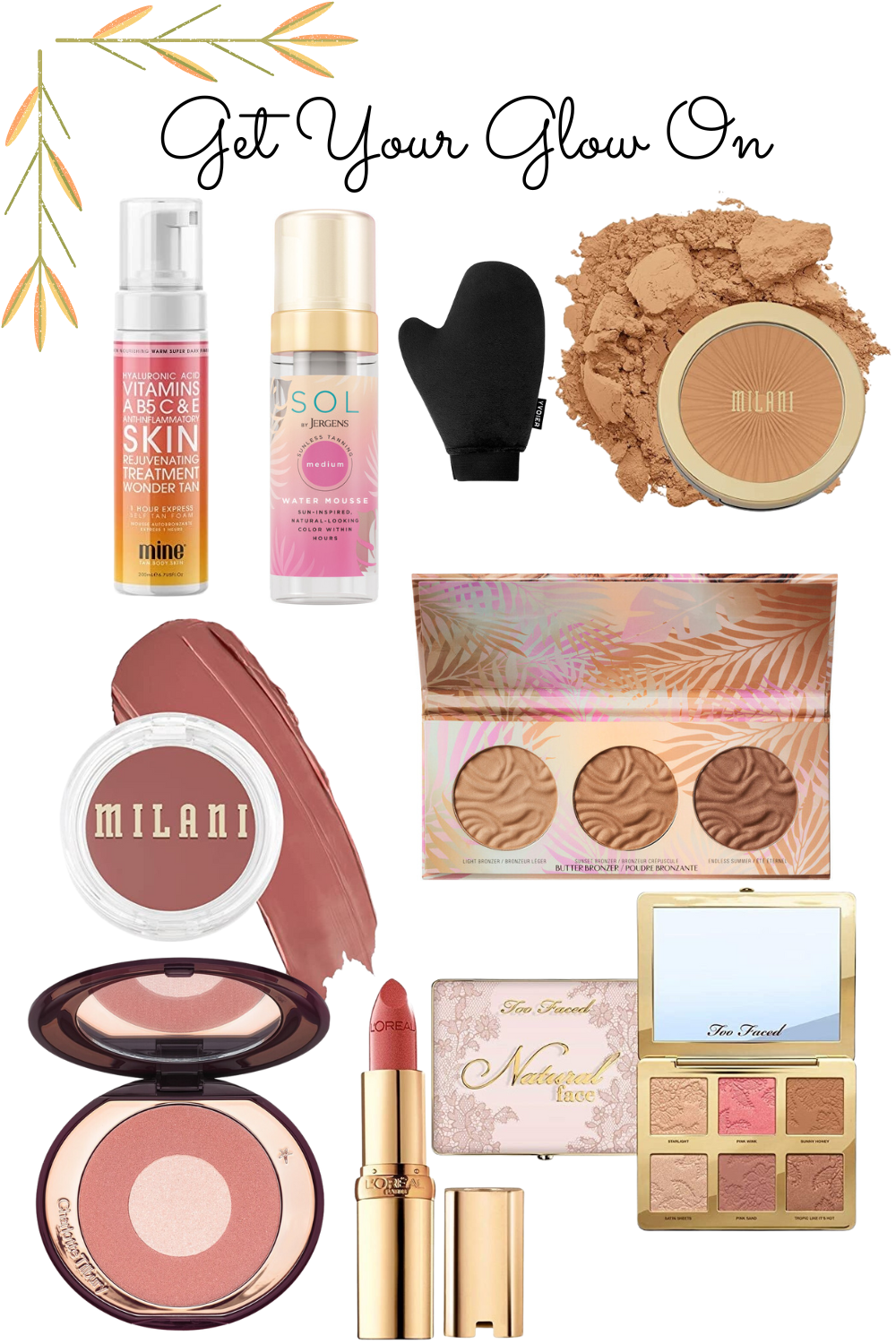 Self Tanners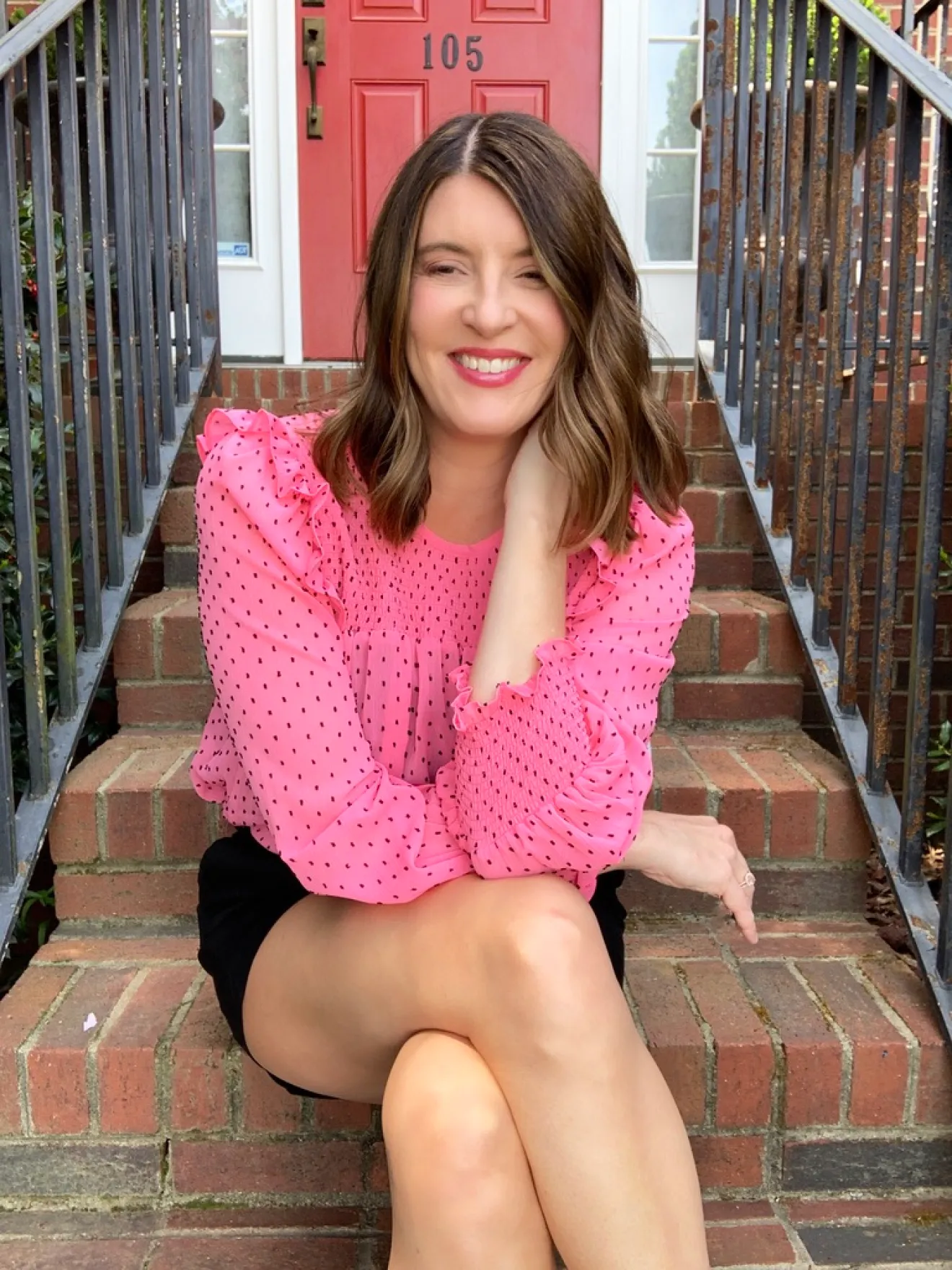 My self tanning routine has morphed into primarily the use of tanning mousse rather than self tanning lotions. I find that they apply quickly and more evenly. I have two favorites that I alternate. One is the Minetan Foam Tanner and the other is the Sol By Jergens Water Mousse. I have mentioned these before, and I haven't felt the need to try any others this year.
The Minetan is more expensive, but it gives you instant color that also develops over a few hours. The Jergens goes on clear and develops gradually.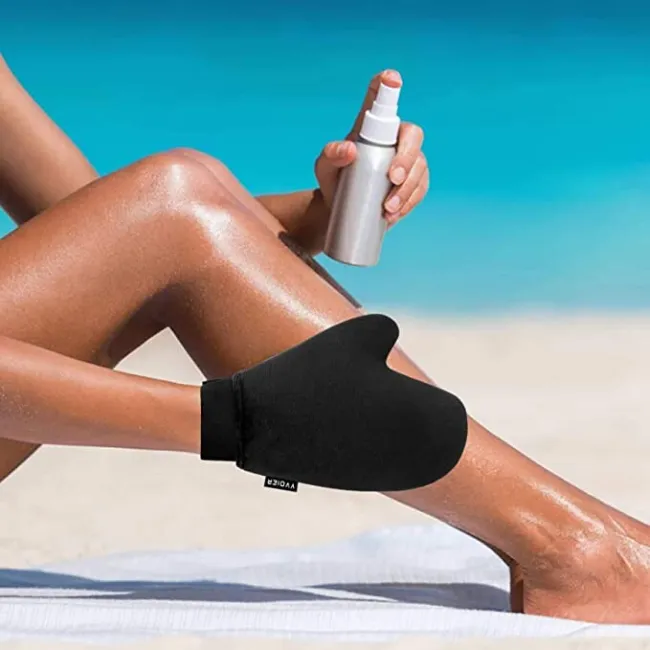 When using a self tanning mousse, I recommend using a tanning mitt to apply the product. I have this one, and it has held up very well.
Bronzers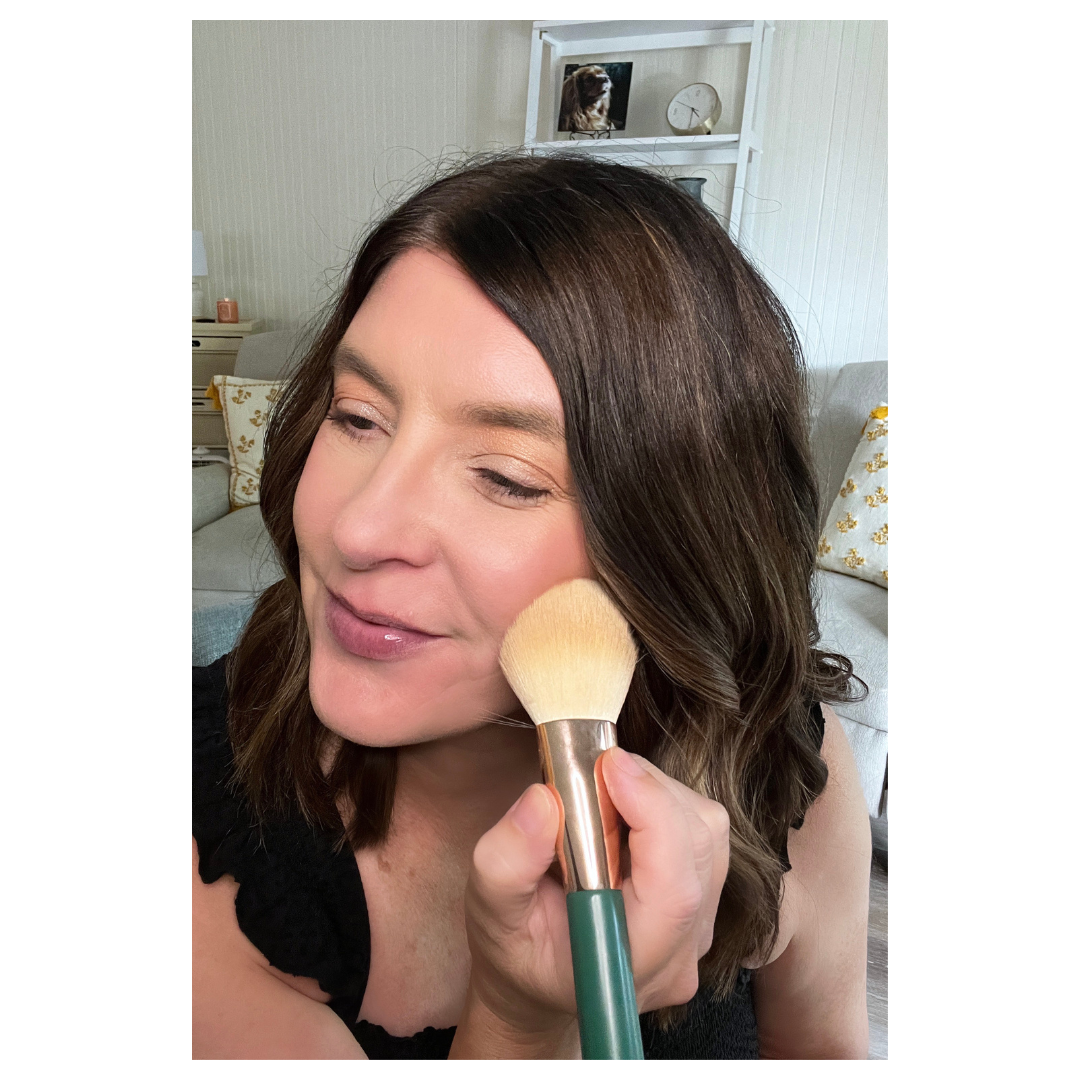 I've never been a big fan of bronzers because they always look to orange for my skin. This year I have been trying to use bronzers more on my face…not so much for contouring but for an overall sunkissed look.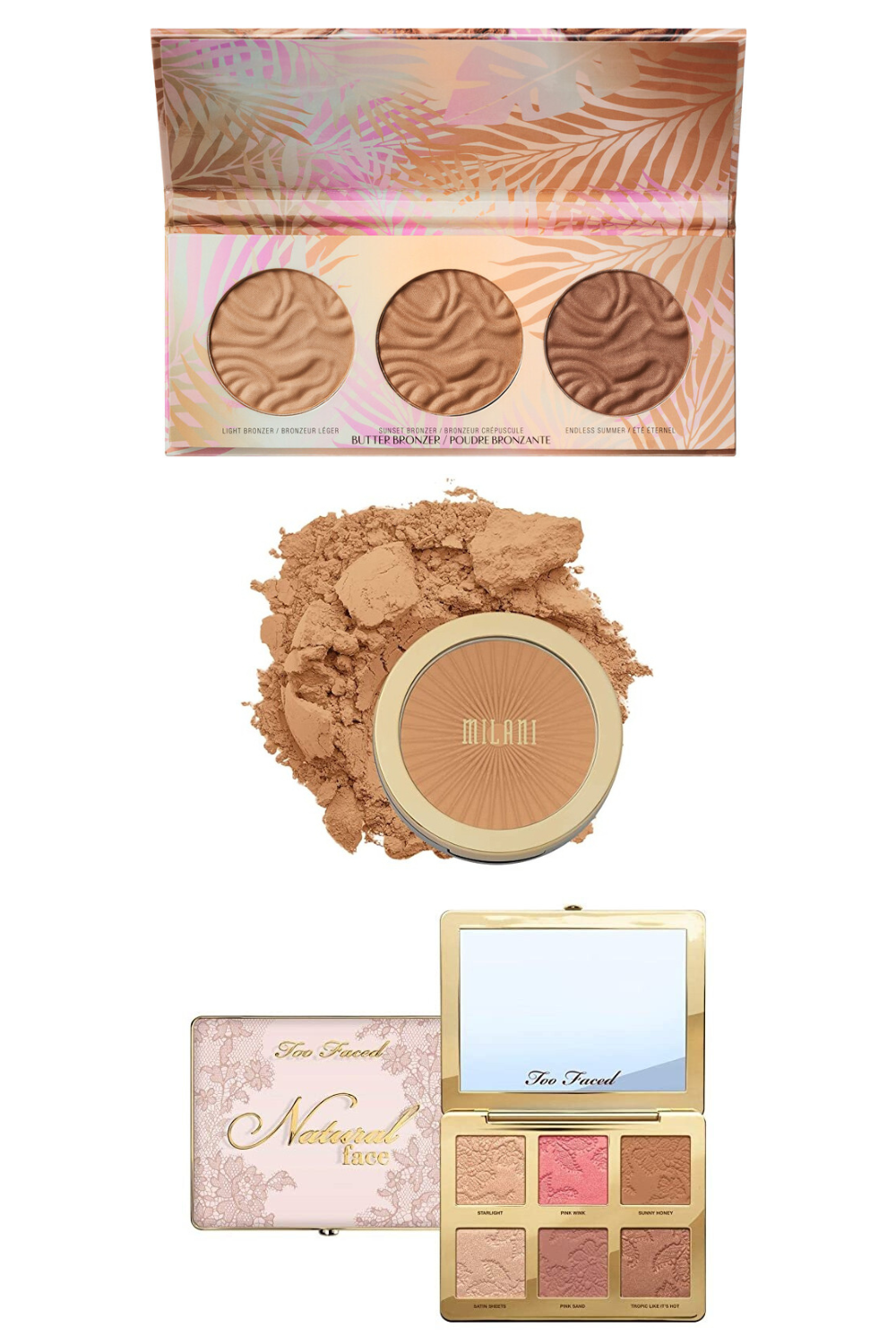 I have found three bronzers that are more cool toned. My favorite is the Physician's Formula Murumuru Butter Bronzer Palette. This has become my daily go-to bronzer. I also like the Milani Silky Matte Bronzer in the shade 01 Sun Light. This one is lighter and a little cooler than the Physician's Formula.
Another bronzer that I like is in the Too Faced Natural Face Palette. It's the shade Tropic Like It's Hot. I've had this palette for a long time, and I love the blushes and the highlighters in it as well.
Neutral Toned Blush
Another technique I've been using this summer is switching over from my typical pink or berry toned blush to a more neutral toned blush. I like to use a cream blush for a little extra staying power and it also never looks dry or cakey.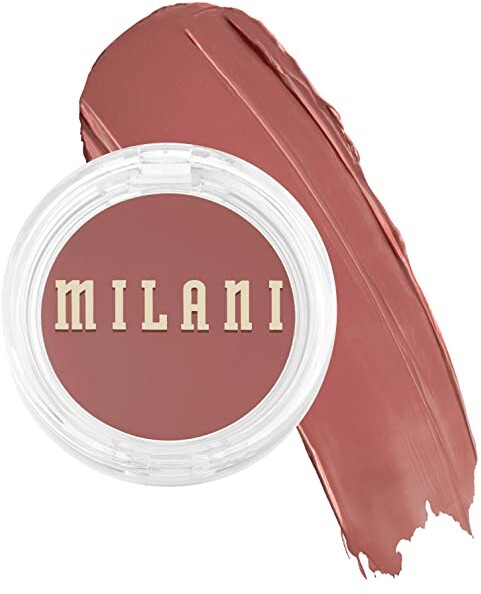 My favorite neutral toned cream blush is the Milani Cheek Kiss in the shade 110 Nude Kiss.
During the Nordstrom Anniversary Sale, I picked up the Charlotte Tilbury Pillow Talk Cheek To Chic. This contains the iconic Pillow Talk nude pink blush with and a highlighter built into one product.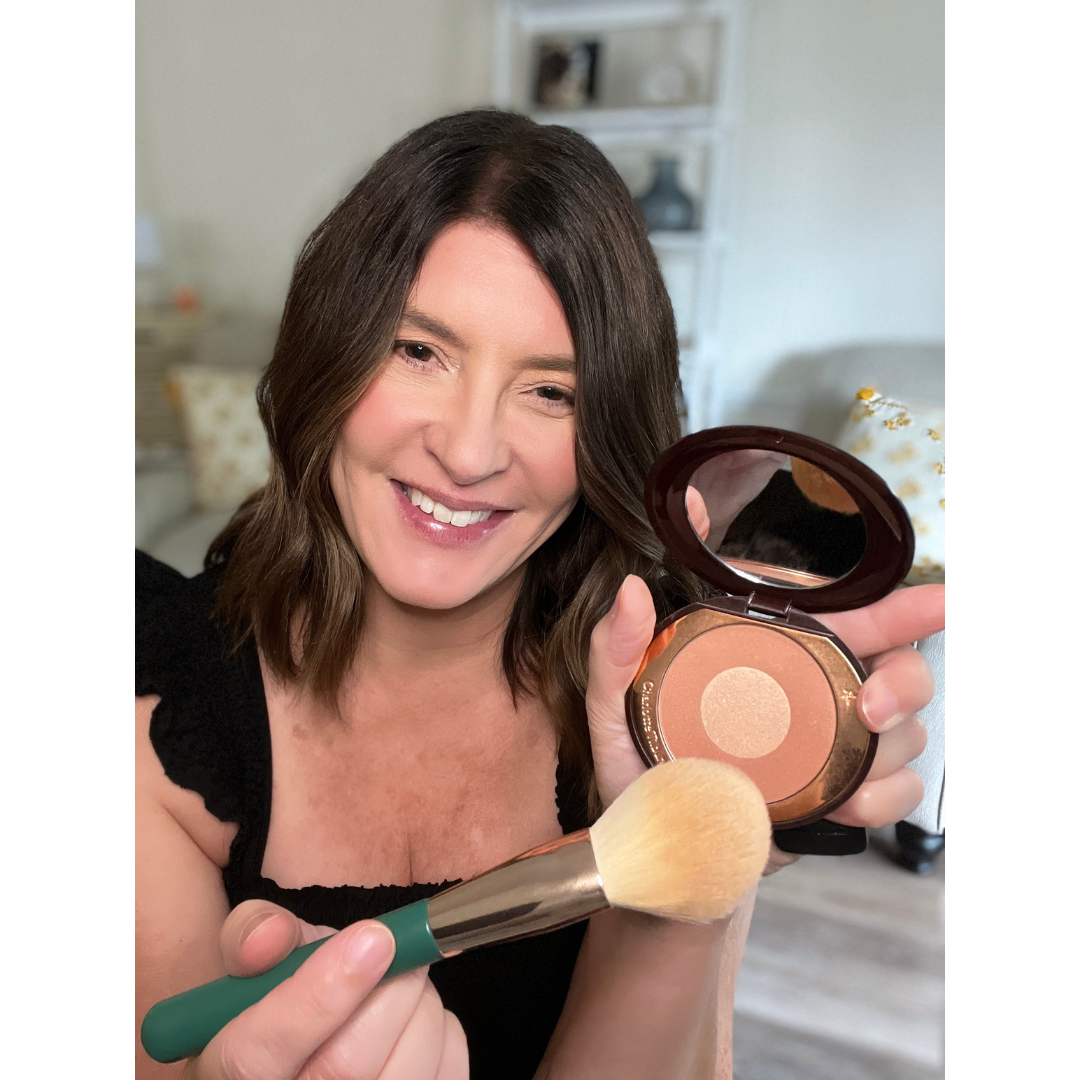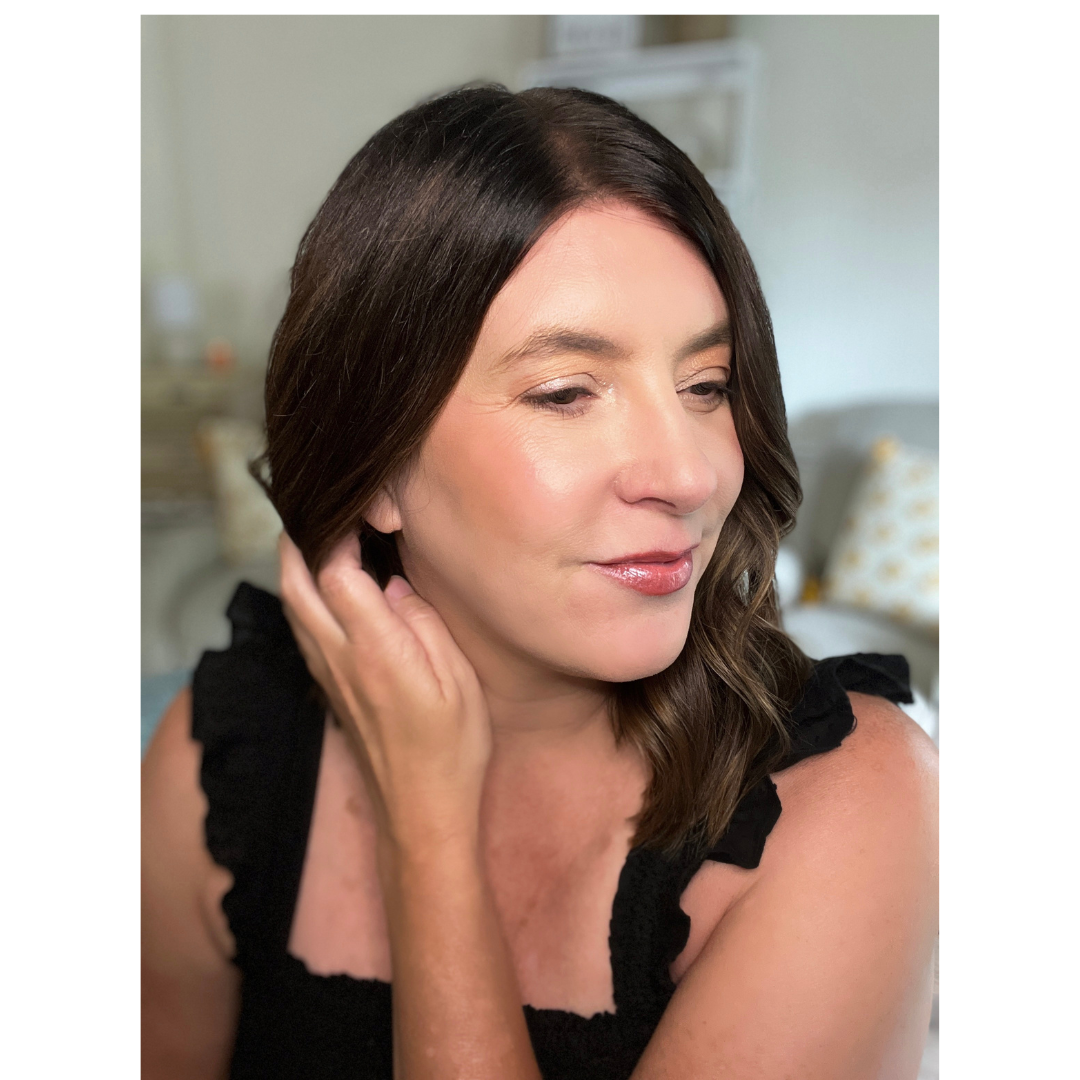 Lip Color To Get Your Glow On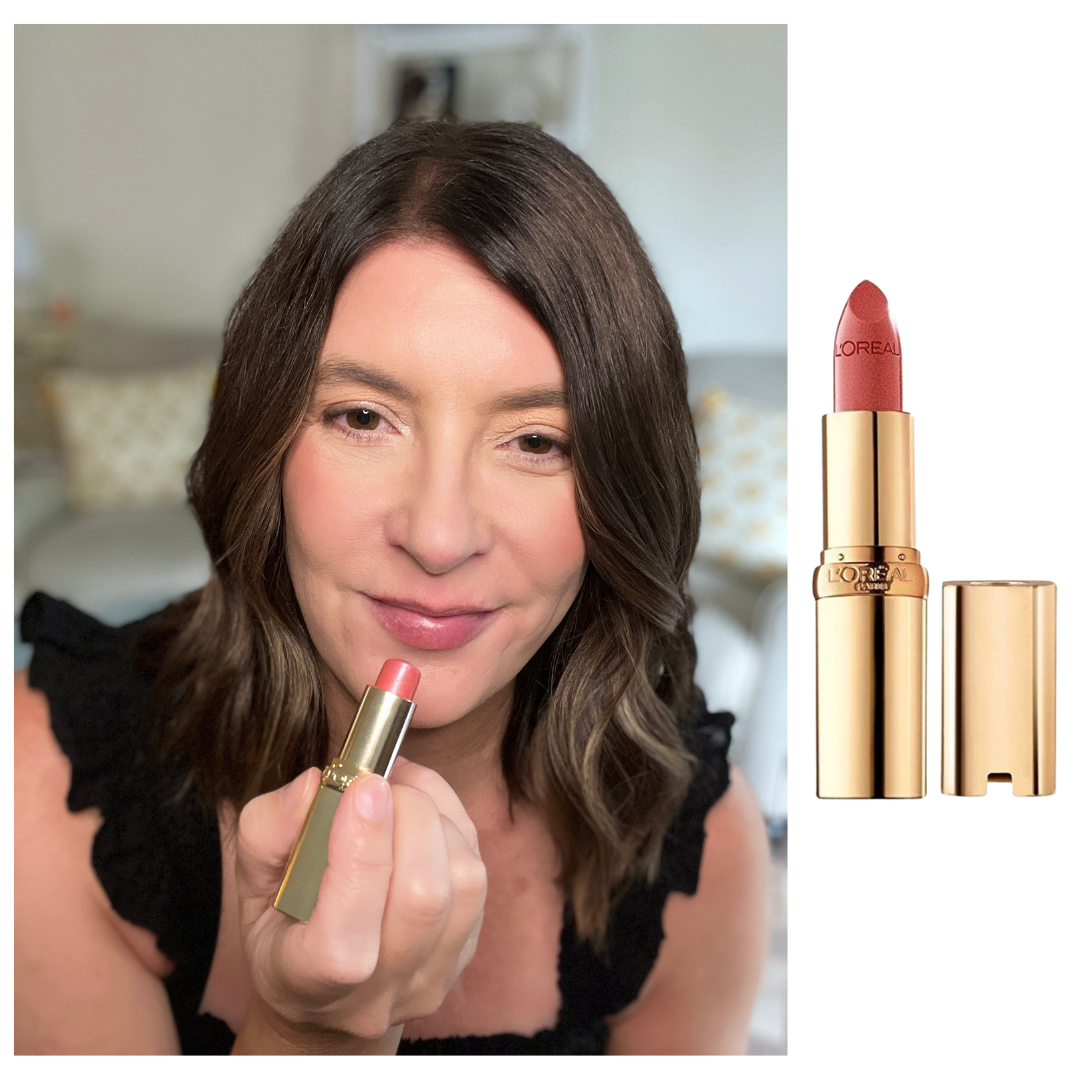 I have a love affair with lipstick! I have way too many, but I do enjoy trying out new ones. For an effortless summer glow, my favorite shade is L'oreal #444 Tropical Coral. I wear this to the pool a lot.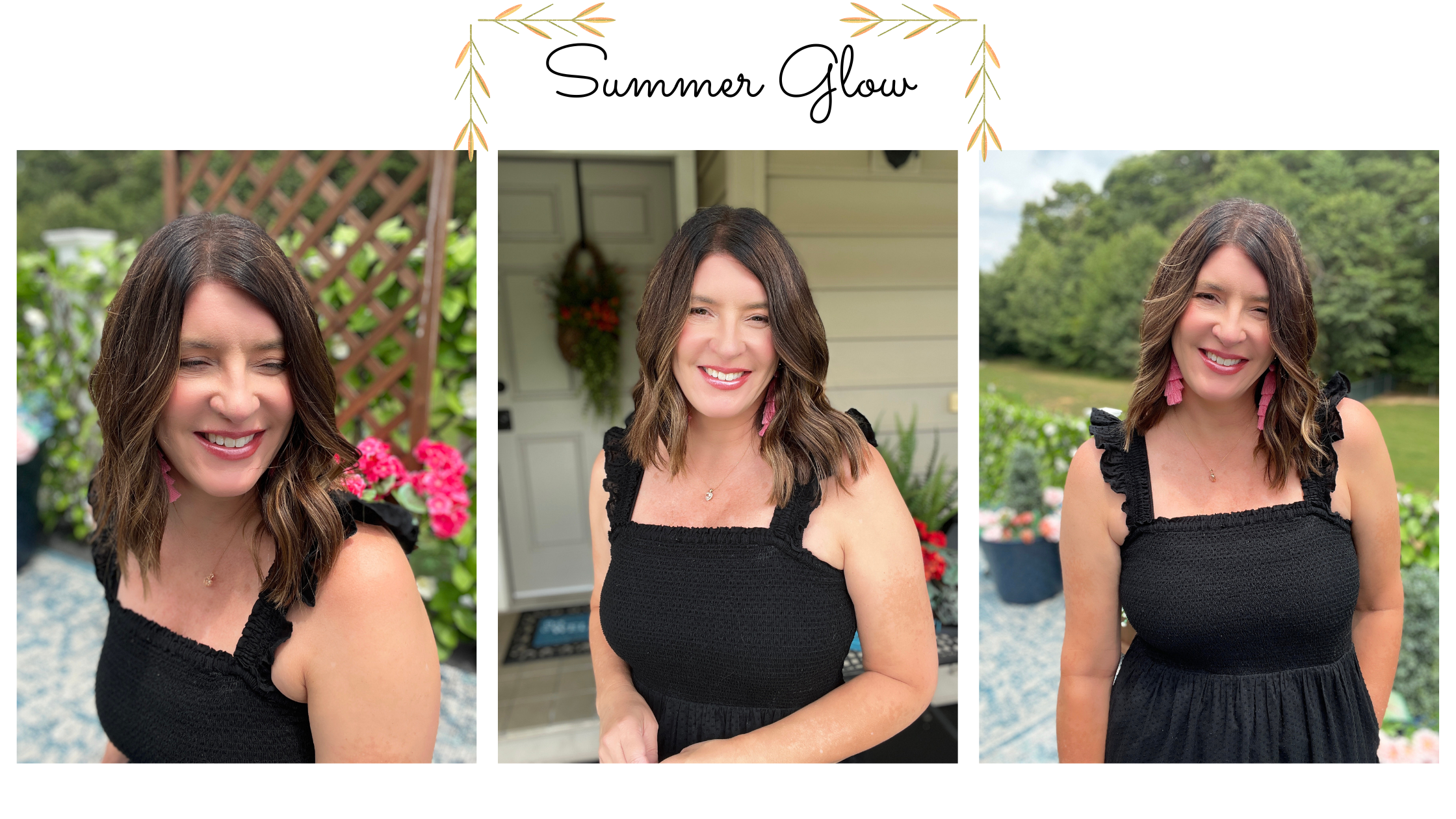 Here are all the products I used to get this summer glow. For more tips on self tanning, you might want to check out this post from last year.