Most hair salons have reopened since the onset of COVID-19, but depending on where you live it may still be difficult to get into a salon. Then there is the whole mask thing, which makes the salon experience a lot less comfortable. Maybe going to the salon is just too expensive right now. Whatever the reason, I have an option for those of you who have color treated hair. Here is how to color your hair at home with eSalon.
What Is eSalon?
eSalon is an online service that customized hair color specifically for you. The process is very simple. You create an account and answer some questions about your hair. They also ask that you upload a picture of yourself if possible. Then your personal colorist creates the perfect blend for you based on your hair type and the color you wish to achieve.
I have a lot of grey hair, and my hair also grows fast, so I have to touch up my roots every three weeks. A couple of years ago I started touching my roots up at home in between salon visits. This saves time and money. Now I only go to the salon every six weeks. My highlights are done by a professional at the salon, and I only do root touch ups at home; however, eSalon can provide highlighting kits as well if you want to do your own highlights.
I'm so glad that I started doing the touch ups at home! I used to purchase my hair color at Sally Beauty, but during the quarantine back in the spring I decided to try eSalon and I was very pleased.
Your Personalized Kit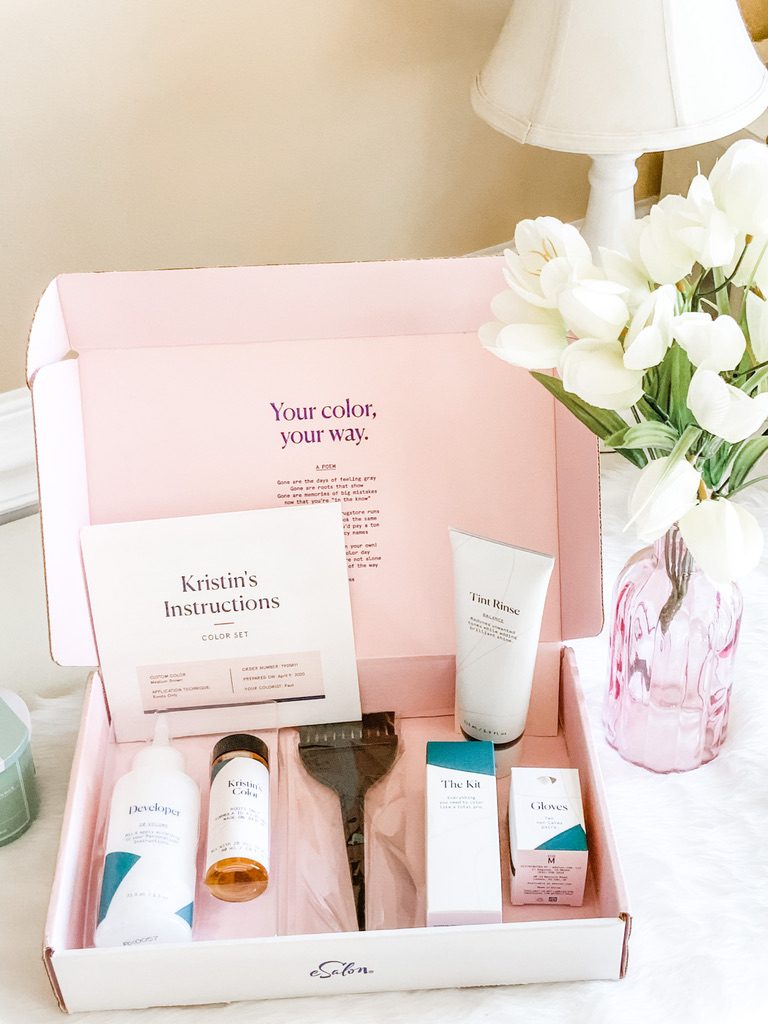 Your kit from eSalon will come in this nice personalized box and will have everything you need, except a protective cape. If you don't have on, I would recommend purchasing one to protect your clothing. Otherwise, wear something that you don't mind getting stains on. Here is one from Amazon.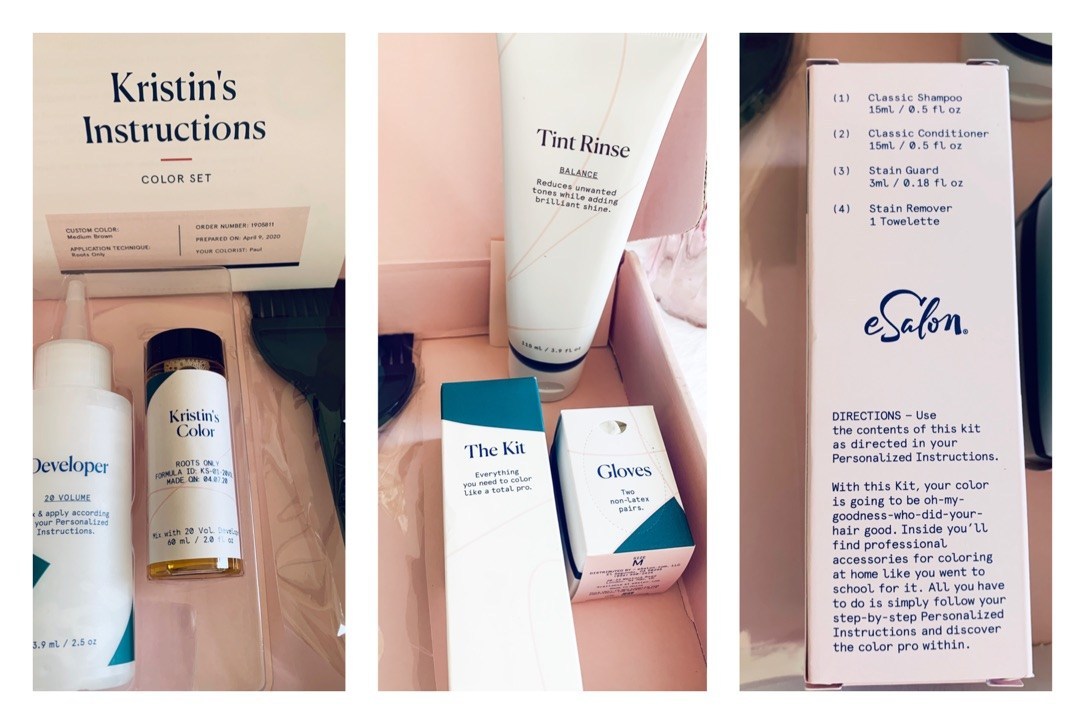 I decided to purchase the kit (shampoo, conditioner, stain guard, and stain remover) and the tint rinse in addition to the hair color, but you don't have to. I just wanted to try these products since I had never used them before.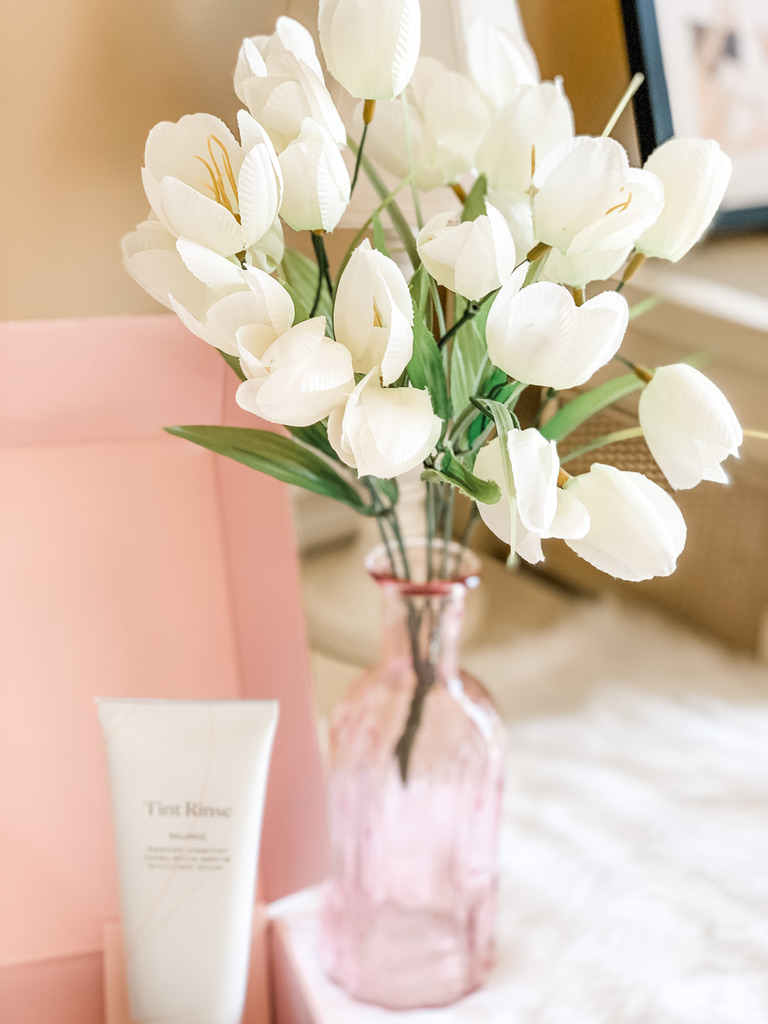 The Coloring Process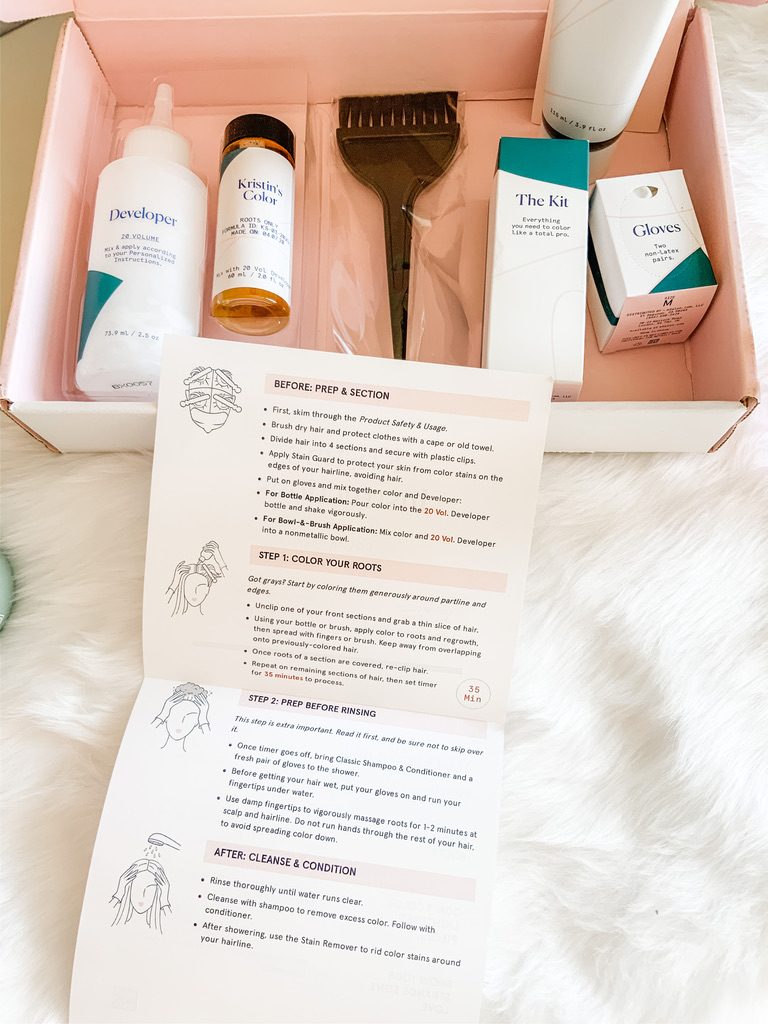 There are step by step instructions that are easy to follow.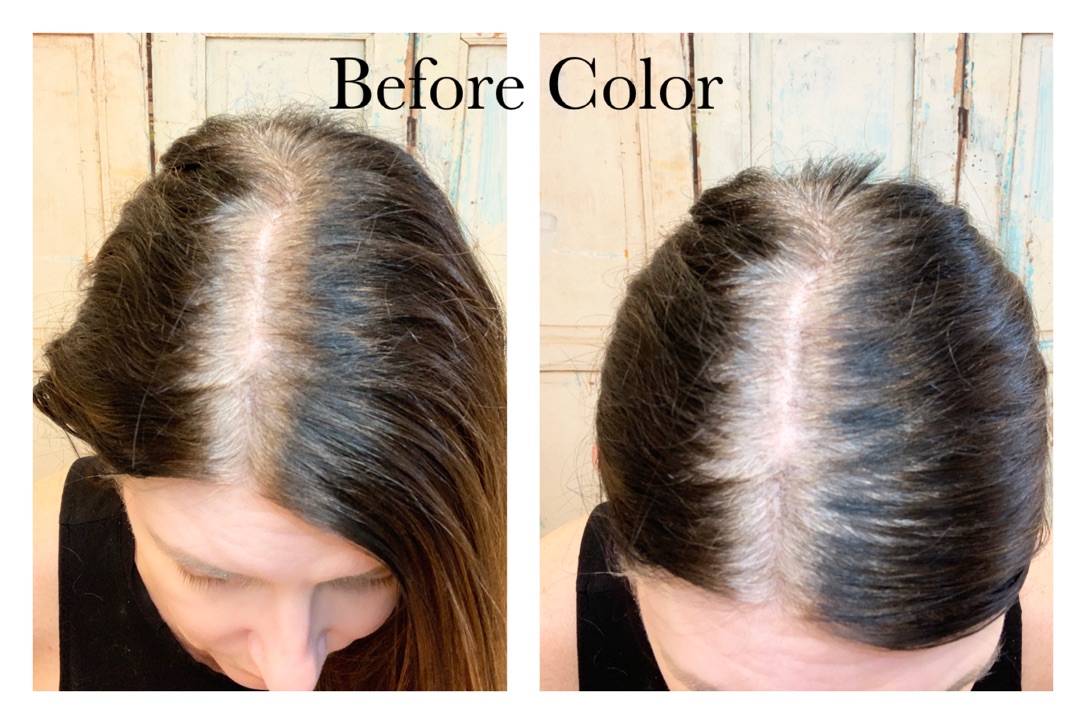 This is what I was starting with. I was waiting for my color to be delivered, so I'm actually almost four weeks since my last hair appointment.
First, I applied the stain guard around my hairline to prevent staining of my skin. If you get in on your skin, it will come off with makeup remover, but this stain guard really made a big difference. I really didn't have much cleanup to do around my forehead.
Then put on your gloves.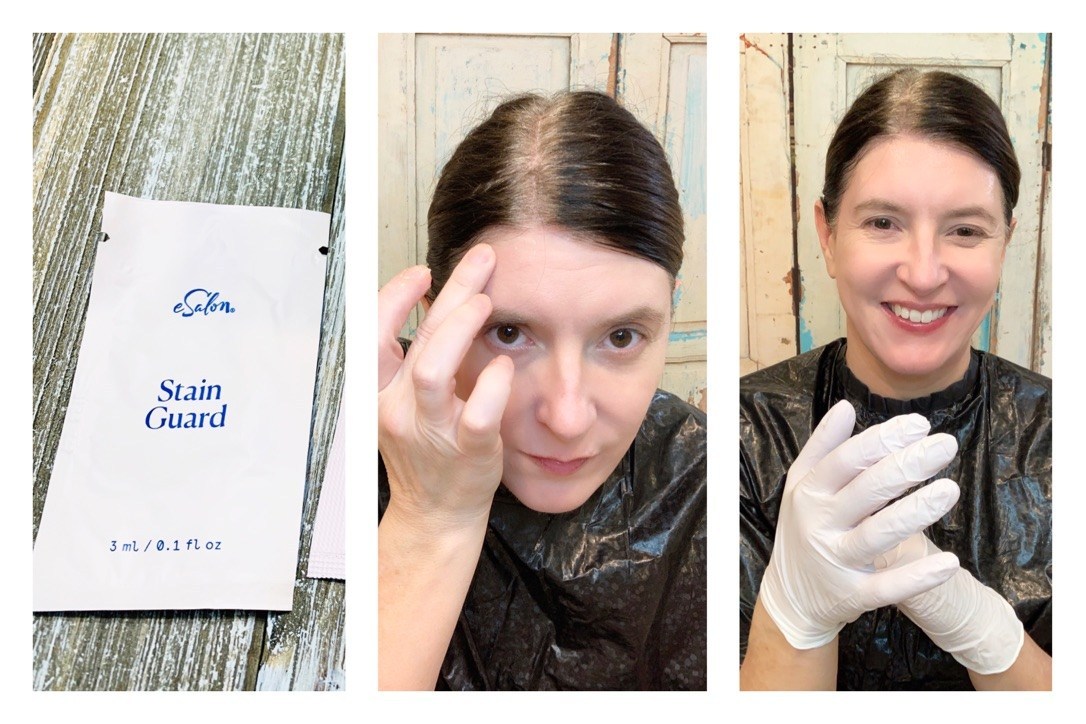 Next, you will need to mix the color with the developer. Your colorist will have already measured out the correct proportions, so there is no measuring involved. You can pour the hair color into the developer bottle and apply it that way, or pour both the color and developer into a bowl and apply it with a brush. Either way, mix it very well.
I like to use the bowl and brush method. I have more control of where I am placing the product that way. Remember, you only want to apply the color to the re-growth, not the entire length of your hair.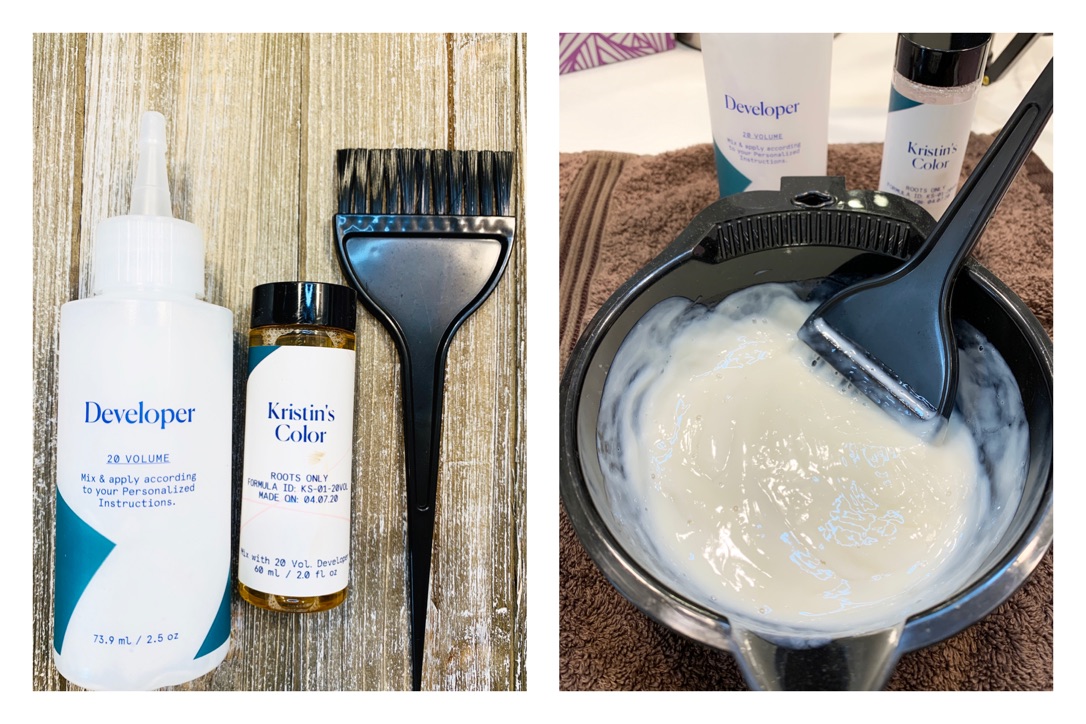 I always start applying the color right where my part is. The color will sit here the longest, and that's the area that shows the most. Then I use the end of the brush to continue parting small sections down the side of my head toward my ear.
Once I reach my ear on one side, I start back at my part and work my way down the other side of my head toward my other ear. Pay close attention to the areas around your hairline and make sure you apply plenty of color there.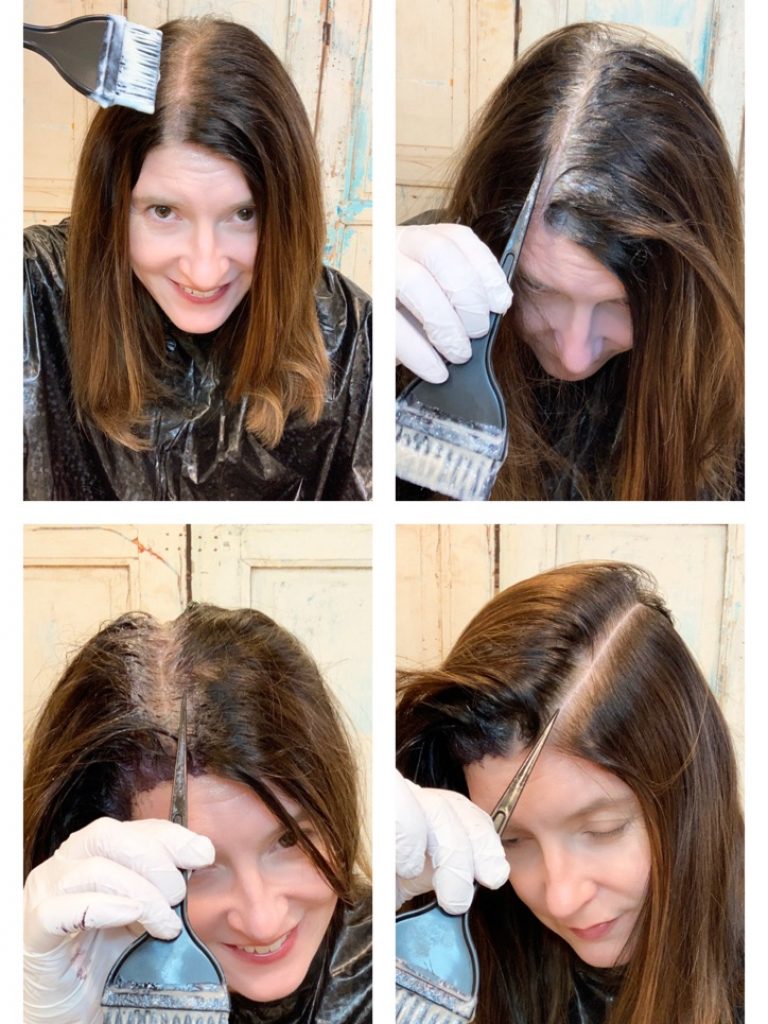 Most of my grey hair is toward the front and sides of my head, so I don't worry about trying to get the back of my hair. I go down from my part at the crown of my head towards my neck just a little bit to mask any grey around the crown of my head.
After you have finished applying the color, you will let it process for about 30 minutes. Your instructions will tell you exactly how long to leave it on. Then I showered and rinsed my hair until the water ran clear.
The last step was to shampoo, apply the Tint Rinse, and condition.
Finished Product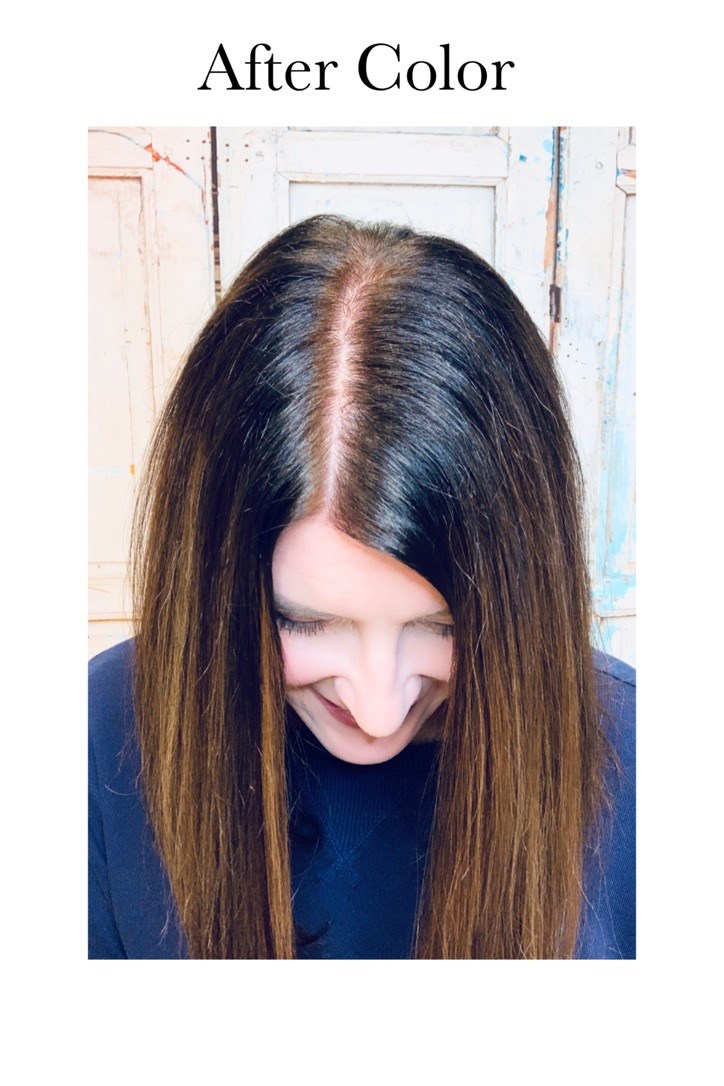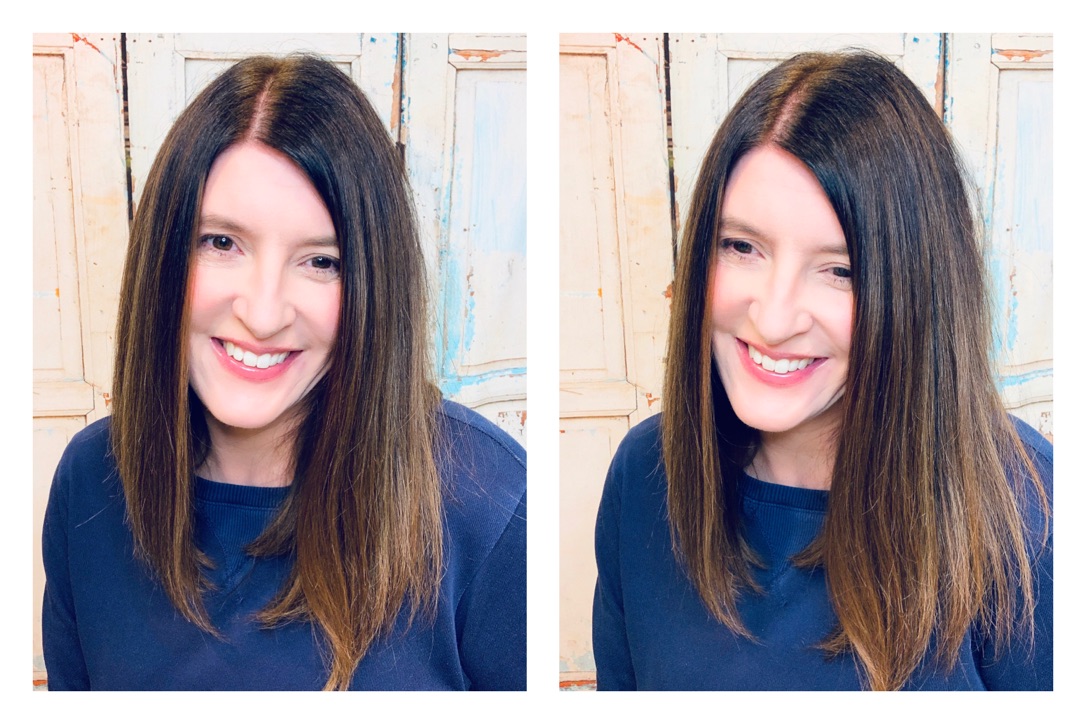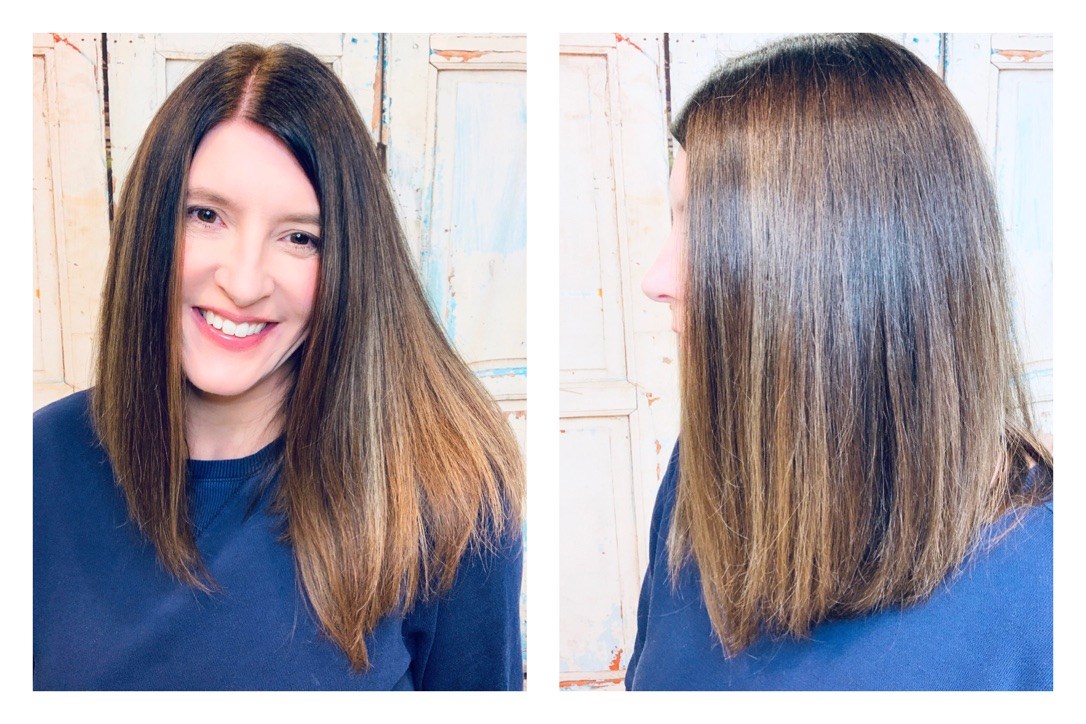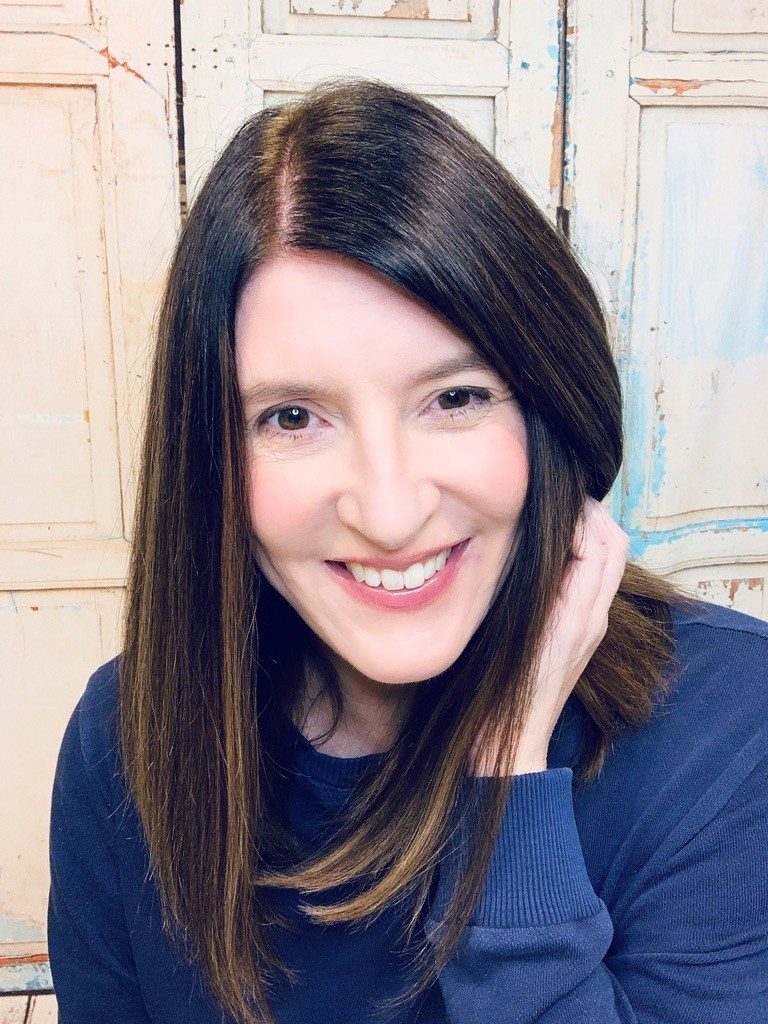 I was very pleased with how the color turned out. I usually wear my hair straight the day that I shampoo it, and then curl it the next day. Sometimes I go over my hair with a flat iron to get it super sleek and smooth, but here I just blew it dry and left it.
And that's how to color your hair at home! It is really simple once you do it a time or two. I am impressed with eSalon, and I plan to continue using them.
How Much Does It Cost?
Now that you have seen how to color your hair at home, you probably want to know how much eSalon costs? Here is a breakdown.
Single Order $27.50
Benefits:
Custom Color crafted just for you
Access to a personal colorist
Fine-tune and reformulate your color
Insider access to our Made for You Loyalty Program
For every 10 custom color orders, get one free
Color Plan $22
All Single Order benefits, plus:
20% off all future color orders
20% or more off all hair-care products on your Plan
Arrives on your schedule
Adjust, skip, or turn off your Color Plan anytime
Insider access to our Made for You Loyalty Program, plus:
Exclusive presales, product launches, and rewards
One-on-one colorist consultations
Curated How-to videos
The color plan can be stopped at any time. There is no contract involved.
Want To Try eSalon?
After using eSalon for several months, I can highly recommend it! You will get salon quality hair color with access to online professionals. I hope this has shown you how to color your hair at home. It is easier than you might think.
As an eSalon ambassador, I have a unique link to share with you! If you think you want to try eSalon, I would love for you to use my link. I will earn a small commission at no cost to you. If you decide to keep using eSalon, you can also apply to become an ambassador (it's free) and earn some money for yourself!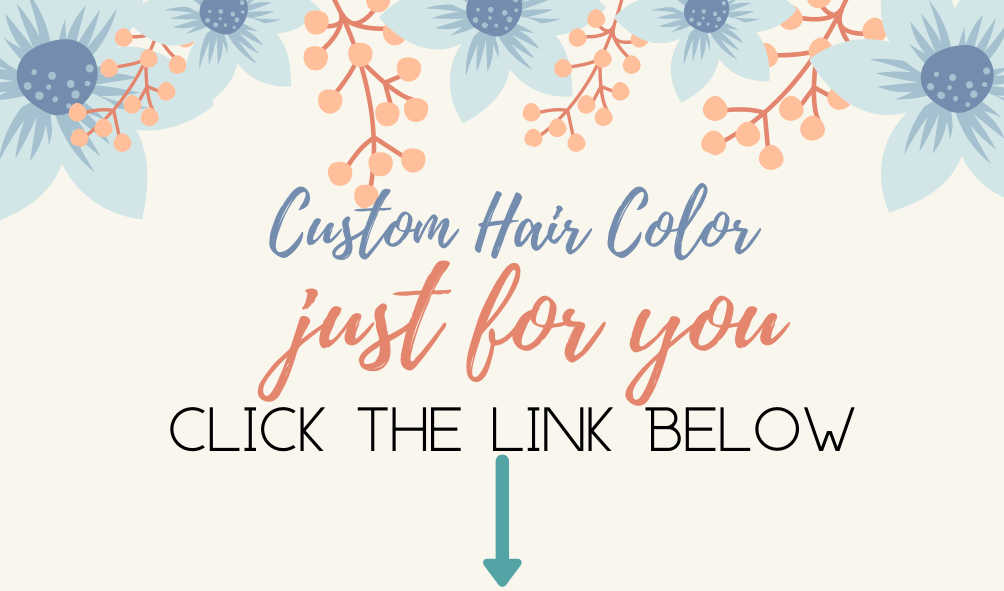 http://colormuse.esalon.com/Kristin2
Quick Fix Option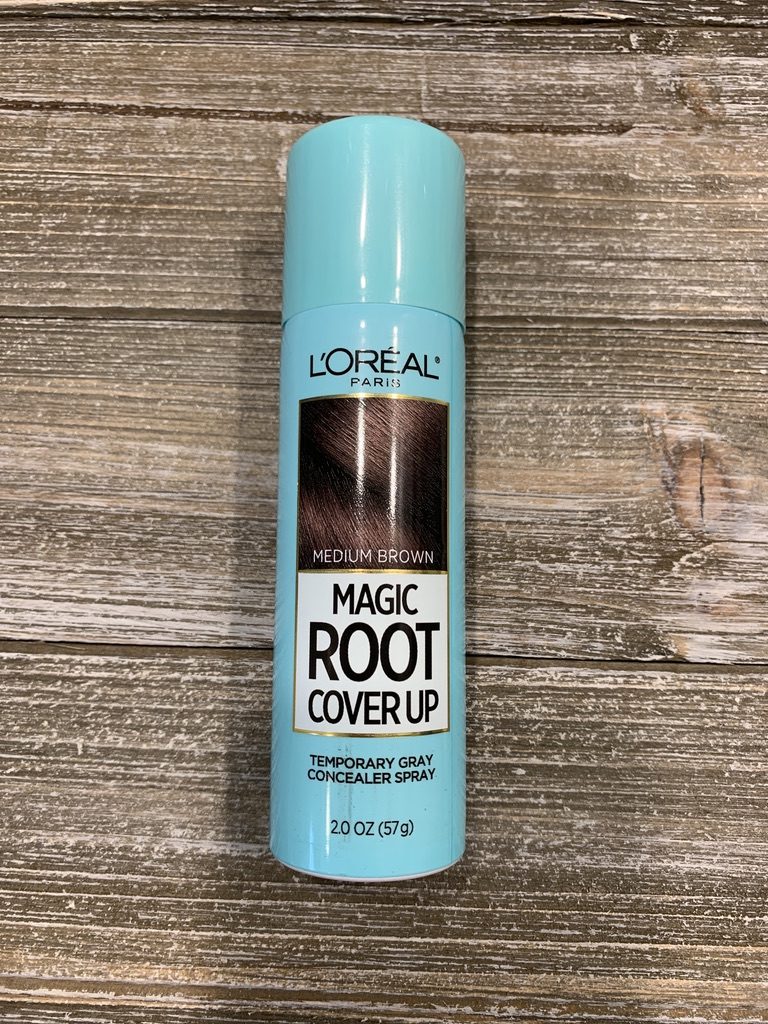 I also want to mention this Magic Root Cover Up by L'oreal. If you need a quick fix and don't have time to color your hair, this will come in handy. I've been using this all last week since I was just too busy to color my hair.
Just a bit of caution when using this product…there is a bit of technique involved when applying this. The key is to hold it far enough away from your head, while still only applying it to your roots. Move swiftly and be careful not to concentrate too much in one spot. You should be able to cover your part line and the crown of your head in 2-3 seconds. I always fold a tissue and place it along my forehead where my hairline begins to avoid getting the color on my skin.
Thank so much for spending a few minutes here today! Do you color you own hair? Let me know in the comment section.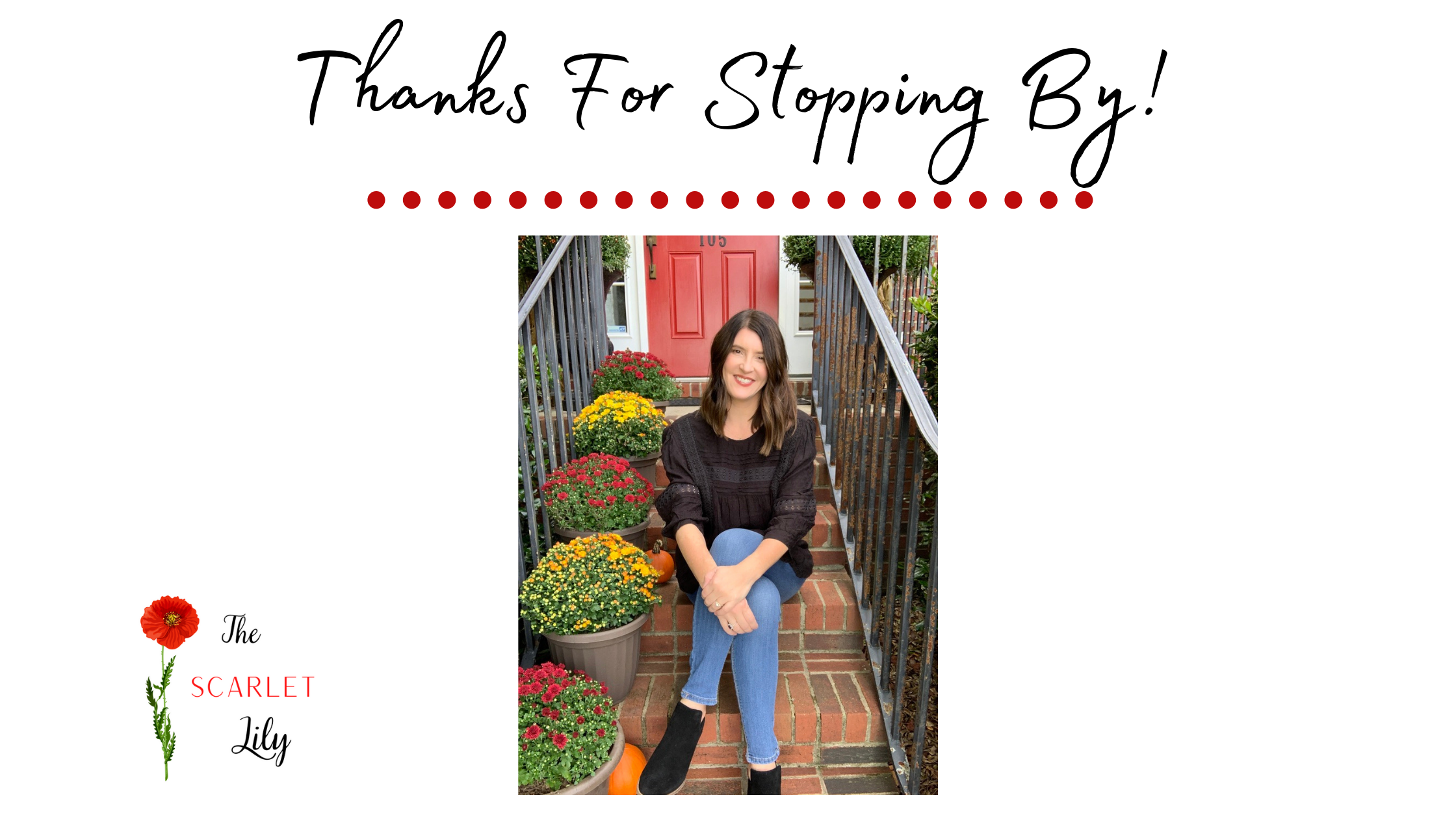 You might also enjoy this post.