Who would have ever imagined that we would all be walking around wearing face masks? Certainly not me. Unfortunately this is the reality that we have to deal with right now. I'm optimistic that COVID-19 is going to move on and life will be somewhat back to normal, but in the meantime the face masks are here to stay for a while longer. I don't know anyone that likes wearing a face mask. They are hot and uncomfortable and they reek havoc on our makeup! Another thing that I have noticed lately is that my skin is breaking out…particularly where the face mask rubs against my skin. Anyone else experiencing this? I'm assuming the answer is yes. So, what's a girl to do? Here are some makeup tips for wearing a face mask.
Consider The Type Of Mask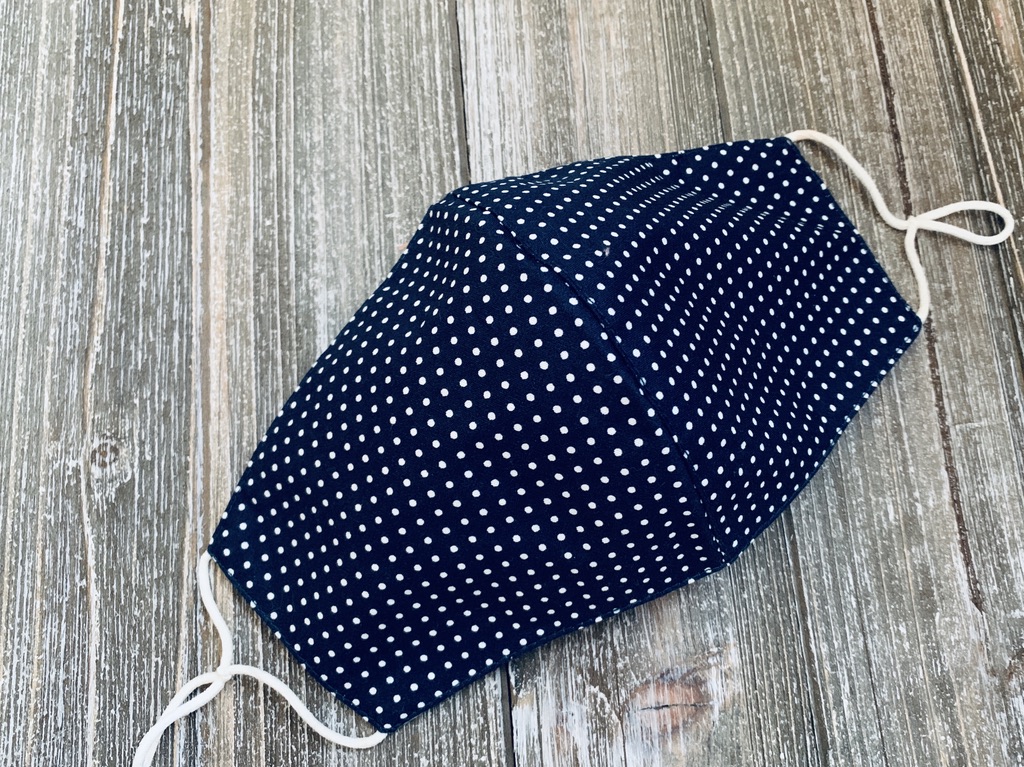 Before we talk about makeup tips for wearing a mask, let's consider the mask itself. Not all masks are made the same. Unless you are a health care worker, you are probably wearing a cloth mask. I have found that wearing one that has a bit of a point where your nose is (like the one pictured above) seems to be less irritating to the skin and also allows you to breath better.
The mask pictured above is one that I have been wearing. It is from Woot.com. If you don't have a Woot account, this set from Amazon is very similar.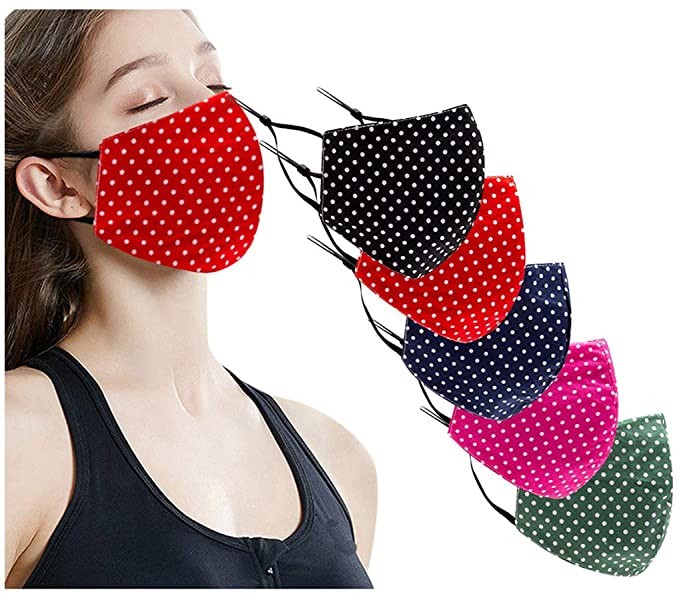 A mask that is flat across your face will rub more and tend to cause more skin irritation and breakouts. This type of mask will also rub off your makeup for sure!
Wear A Moisturizer
The first makeup tip for wearing a mask is to wear a good moisturizer. It may seem counter intuitive to apply moisturizer under a hot and steamy mask, but here is why. Wearing a mask for extended periods of time causes friction and skin irritation. This chaffing effect can be avoided by wearing a heavier moisturizer that will create a barrier between your skin and the mask. I like the CeraVe PM Moisturizer, but use what ever moisturizer you like.
Use Retin-A or a Retinol Product
Prescription Tretinoin or Retin -A is the gold standard in skin care and anti-ageing. It helps your skin cells to turn over more rapidly and therefore decreases the chance of your pores getting clogged. It also helps to prevent wrinkles.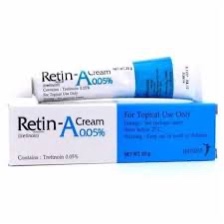 Most women use Tretinoin as part of their regular skincare routine. I have been using it for years. It was originally used to treat acne before it's other benefits were known. If you are already using Tretinoin, then keep using it as you always have.
If you have never used it and are experiencing breakouts from wearing a mask, you may want to try it. Prescription strength Tretinoin can be very drying to the skin. You really have to start out at a low dose and acclimate your skin to it. Your doctor can advise you.
If you don't want the hassle of going to your doctor, you might consider using Curology. It is an online service that can prescribe Retin-A customized uniquely for your skin needs. I have not used it myself, but several other beauty bloggers use it and seem to like it. Curology.com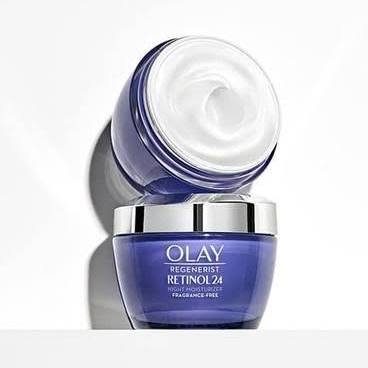 There is a difference between Retin-A and a Retinol product. Retinol is found in over the counter products. Retinol must be converted into retinoic acid after it is stored up and gradually absorbed by your skin. This makes it less effective and results will take much longer. If you do have sensitive skin, starting out with a Retinol product will be much easier on your skin.
If you find your skin breaking out from wearing a mask, one of these products can help in the short term. The long term benefits of Retinoids are a big bonus!
Wear Your Sunscreen

It is still important to wear your sunscreen when wearing a mask. You may want to consider a tinted sunscreen to even out your skin tone a bit. My favorite sunscreen in the Australian Gold Tinted Mineral Sunscreen. It now comes in three different tints. I use the lightest tint and it works beautifully under makeup.
Consider Omitting Foundation
If you can, omitting foundation will help your skin breathe and decrease the chances of getting breakouts. Since the bottom half of your face is covered, try just using some concealer and some powder on the areas that will show. You could put some foundation on your forehead since it won't be affected by the mask.
This will work best for people that have to wear a mask to work or school and will have it on for several hours during the day. I have been doing some research as well as experimenting on my own, and I have not seen any foundation that can withstand hours inside a hot and humid mask.
Use A Powder Foundation
If you will be taking your mask on and off frequently, then going without foundation may make you uncomfortable. In this case, I would recommend a powder foundation instead of a liquid foundation. Powders will generally hold up better in a moist environment and are less likely to smear all over the inside of your mask and clog up your pores.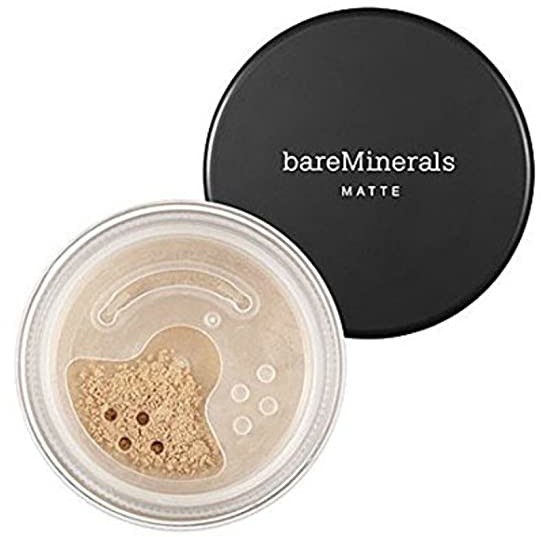 I recently purchased the Bare Minerals Foundation and I am going to be trying that out for myself. Since I have started my new job at Loft, I am required to wear a mask for several hours at a time.
If you are not sure what shade to order, go to the Bare Minerals website. They have a color match tool that will allow you to put in the name and shade of a foundation that you already have, and they will suggest a Bare Minerals foundation shade based on that. For example, I put in my Estee Lauder Futurist foundation in the shade I normally wear, and it recommended the shade Medium 10 in the Bare Minerals foundation.
Apply Primer and Setting Powder
Another makeup tip for wearing a mask is to use products to make your foundation last. If you do wear foundation, make sure to use a good mattifying primer and a translucent powder. This will help your makeup grip your skin and the powder will help set it.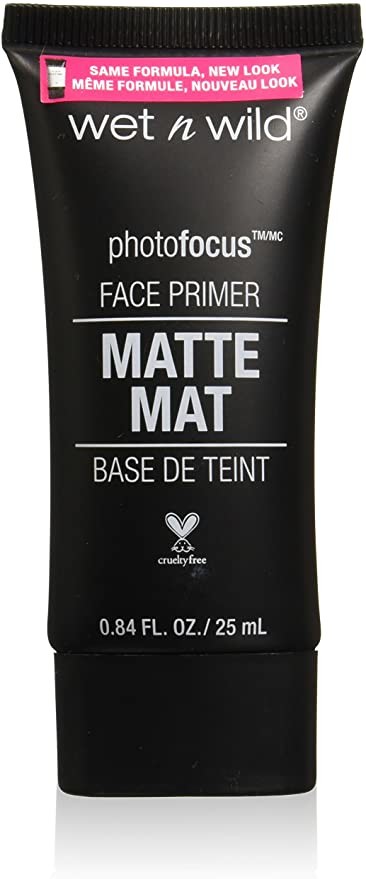 A good drugstore primer is the Wet N Wild Photo Focus Matte Face Primer. This has a nice consistency to it and wears well under foundation.

For a higher end product, I recently tried to Elizabeth Arden Flawless Start Instant Perfecting Primer. It received excellent reviews for minimizing pores, which I struggle with. So far I have really liked it and it does help to diminish the look of my pores.
I have two favorite setting powders. The first is the It Cosmetics Bye Bye Pores Poreless Finish Setting Powder.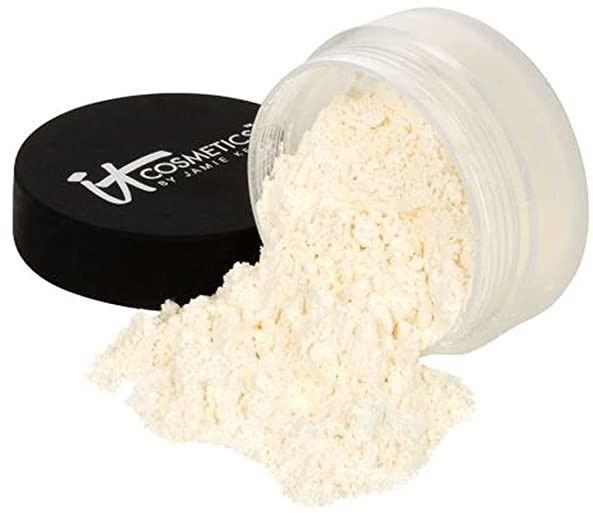 For a drugstore option, I like to use the Revlon Candid Setting Powder. I am currently out of my It Cosmetics powder and I find that the Revlon Candid powder works just as well.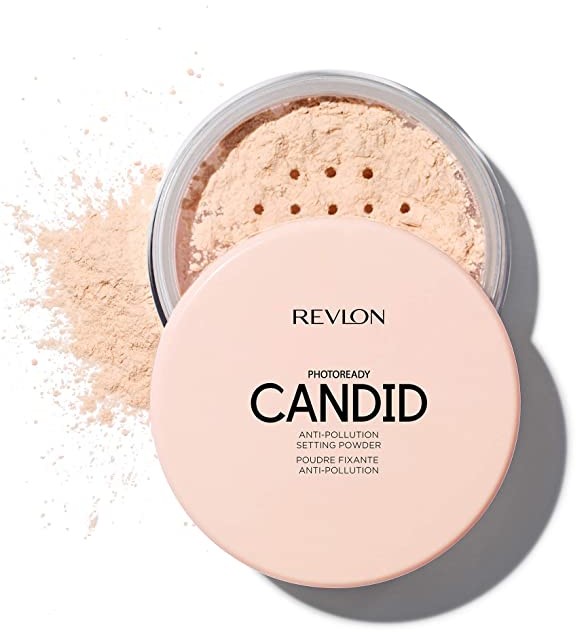 Skip The Lipstick
You have probably noticed already that wearing lipstick under a mask is pretty much pointless. It gets all over the inside of the mask and no one is going to see it anyway. Instead, switch over to a simple lip balm that will keep your lips comfortable and hydrated. If you want a little bit of color, try a tinted lip balm in a very light or nude color.

The Laneige Lip Glowy Balm in Berry is my favorite lip balm. It stays on pretty long and gives your lips a nice healthy pink glow.
For a drugstore option, the Chapstick Total Hydration Moisture + Tint is nice to keep in your purse.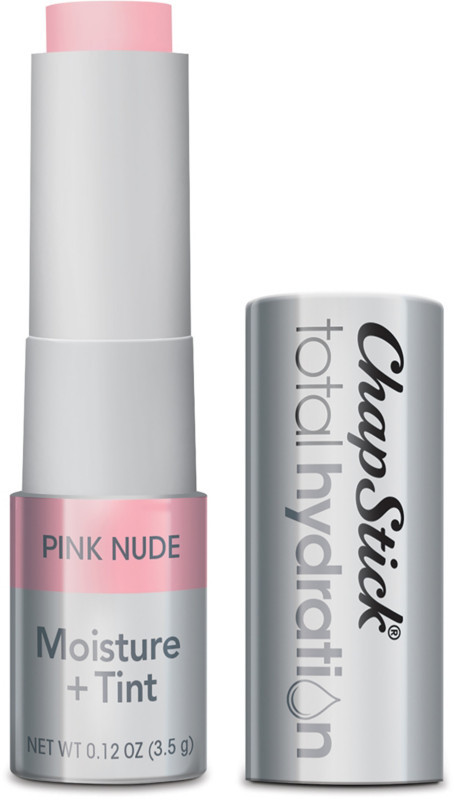 Play Up Your Eyes
Since your eyes are about the only part of your face that will be showing, make sure to take a little time and apply some eyeshadow. For work, I would not go overboard. Stick to matte neutrals. When you want to dress it up a bit, consider a pretty shimmer eyeshadow.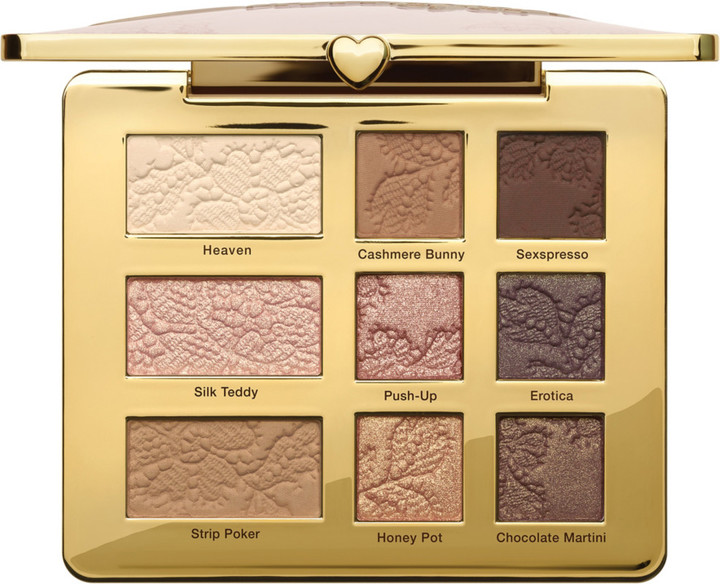 My favorite matte neutrals palette is the Too Faced Natural Eyes Neutral Eyeshadow Palette. This has been my go to neutral palette for over a year. The colors blend easily and it stays in place.
Don't forget to curl your lashes and put on some mascara. Upper lids only is best for us more mature girls. If you would like some more tips on how to avoid makeup mistakes that make you look older, you can see them here. You also may want to wear a bit of concealer under your eyes to correct any discoloration.
If you want a little more drama, you could wear some false eyelashes. I have personally never worn them, but done correctly they can look really nice. Please don't get those giant fake lashes that make you look like you have a spider plant growing out of your eyes! They don't flatter anyone in my opinion.
Don't Neglect Your Brows
Your brows will be front and center, so don't forget to keep them groomed and shaped. Fill in your brows will a tinted brow gel or brow pencil. I don't fill in my brows, but sometimes I will use a little eyeshadow to make the color of my brows a little more vibrant.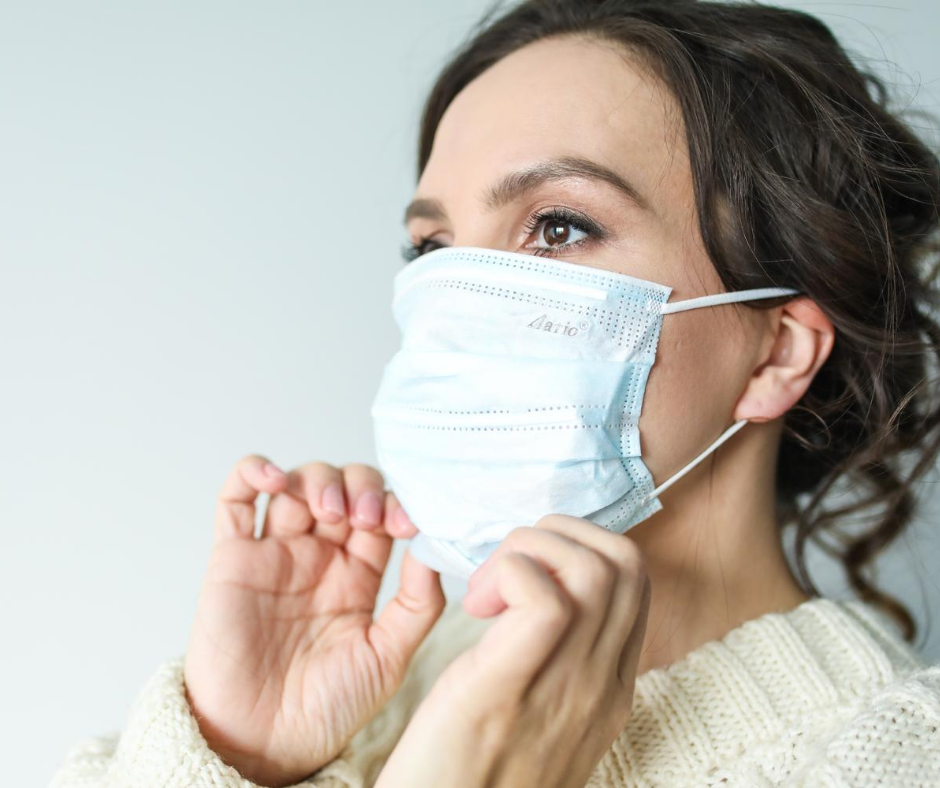 I hope that this whole mask misery will be over soon! I really like to see people's whole face when I am talking to them. Until then, I hope these makeup tips will make wearing a mask a little more tolerable.
I am still experimenting with different types of face masks. I will link a few different styles if you would like to try some.