Mother's day is May 9th, which is just around the corner. I have rounded up some of my favorite items and put together a Mother's Day gift guide. You can use this to shop for your mother or to get a little something for yourself! I won't tell.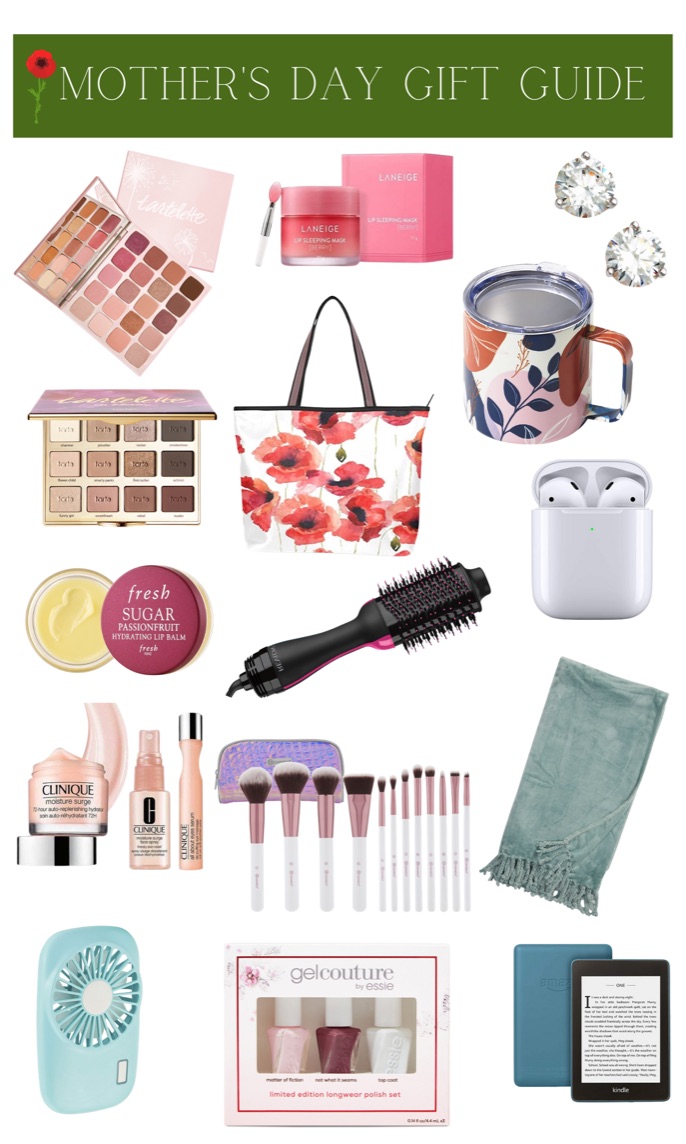 Tartelette Juicy Amazonian Clay Eyeshadow Palette: This palette features 20 rosy and bronze shades, including 10 matte, 4 pearlescent and 6 metallic finishes. The perfect pink tones for spring and summer!
Tartelette 2 In Bloom Clay Eyeshadow Palette: 12 brightening matte & microshimmer shades. This is a great go-to everyday palette.
 Sugar Hydrating Lip Balm: A lip balm that delivers nonstop 24-hour moisture and a smooth natural shine to your lips.
Clinique Moisture Surge 3 PC Kit: Moisture Surge 72 Hour Auto Replenishing Hydrator Full Size : 2.5oz / 75ml, All About Eyes Serum De-Puffing Eye Massage (Full Size :0.5 oz /15ml), and Moisture Surge Face Spray Thirsty Skin Relief ( travel size: 30ml) I recently started using these products and so far I am loving them. Great for battling dry skin.
Handheld Fan: Rechargeable handheld fan to keep you cool wherever you are this summer!
Laneige Lip Sleeping Mask: A generous layer of this soothing mask at bedtime helps reduce flakiness so you can wake up to lips that feel refreshed, supple, and soft to the touch. 
Tote Bag: A beautiful floral tote that is large enough to carry everything you need!
Revlon One-Step Volumizer Hair Dryer: This hair tool is a hair dryer and styler at the same time. Easy to use because you don't need to hold a hair dryer and a brush at the same time.
Bh Cosmetics Crystal Quartz – 12 Pc Brush Set with Cosmetic Bag: 12 piece face and eye brush set. Any mom would love a new set of makeup brushes.
Gel Couture Longwear Nail Color 3 Piece Mini Gift Set: Essie 3 piece set includes 2 polishes and 1 topcoat.
Cubic Zirconia Earrings: 2ct. cubic zirconia earrings that go with everything. These are perfect for travel and everyday wear.
Floral Travel Mug: An abstract floral print enlivens this stainless steel mug that's fashioned with a lid, perfect for taking your favorite beverage along when you're on the go. 
Apple AirPods with Wireless Charging Case: Easy setup for all your Apple devices. Mom will be a tech pro with these!
Bliss Plush Throw: Upgrade your favorite cuddle-up corner with a wonderfully plush blanket throw available in a wide array of classic and fresh colors. 
Kindle Paperwhite : Now waterproof! This features a glare free screen that you can see in bright sunlight. Perfect for sitting at the beach or by the pool.
I hope this mother's day gift guide will spark some ideas for your mother. Shop each item by clicking on the highlighted text in the item description.
A Word From The Heart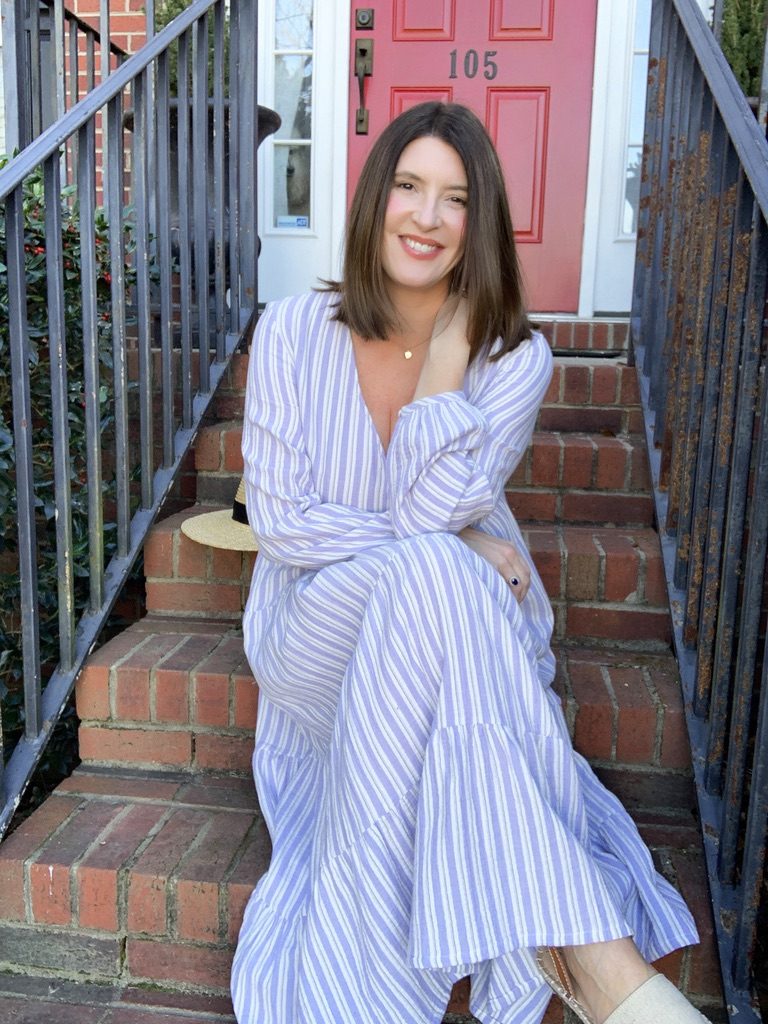 Mother's day can be difficult for some people for a variety of reasons. Maybe you recently lost your mother, or maybe you did not grow up with the nurturing from your mother that you so desired. Every year when mother's day rolls around I have a heavy heart for women that have not been able to be a mother. I know the pain they experience because I dealt with that longing myself. For three long years, my husband and I battled infertility and it was one of the most difficult times of our lives.
I'm sharing this to let you know that there is hope. We now have a 19 year old daughter that is truly a miracle! In fact, today is her birthday! God's timing was certainly not our timing, but in the end we were blessed. If someone you know is struggling with infertility, please be sensitive to that during this time. I know whoever she is, she will appreciate it more than you can ever know.