If I had to pick one trend that stands out for spring 2023 it would be wide leg pants. They come in varying lengths and fabrics, and you will be seeing lots of them this year. Styling wide leg pants is pretty simple, but there are a few tips that I can pass along to help you.
Tip #1
The most important tip I can give you in styling wide leg pants is to get the proportions right. Since wide leg pants tend to be flowy and voluminous at the bottom, you will want to balance that out with a more fitted top.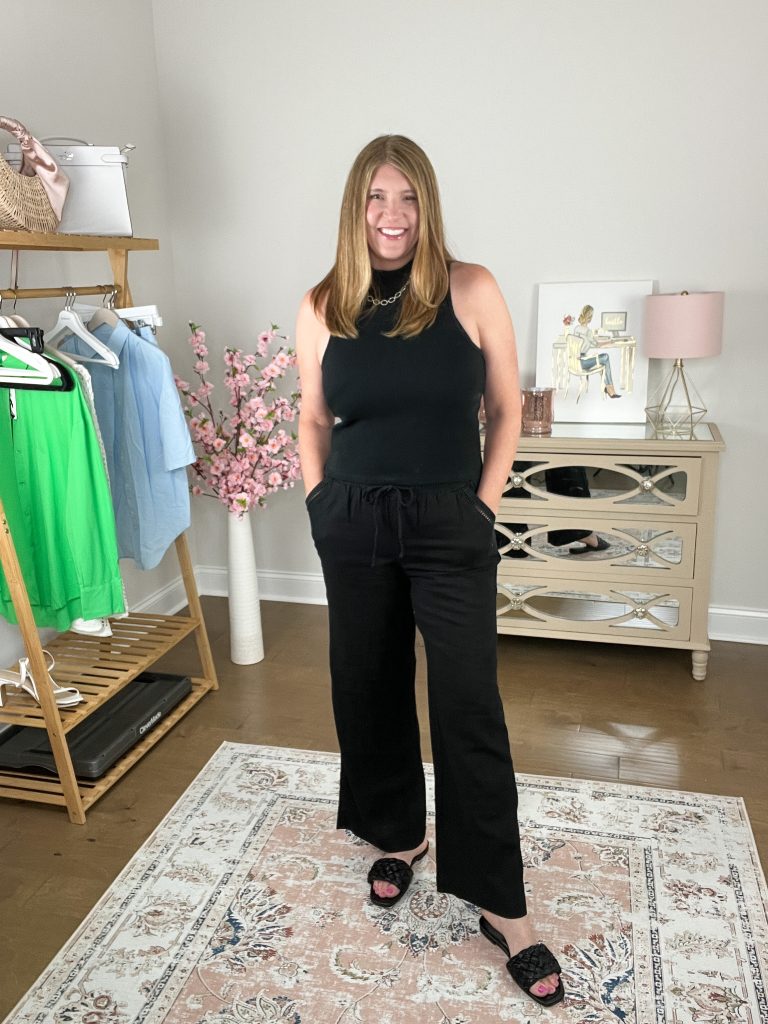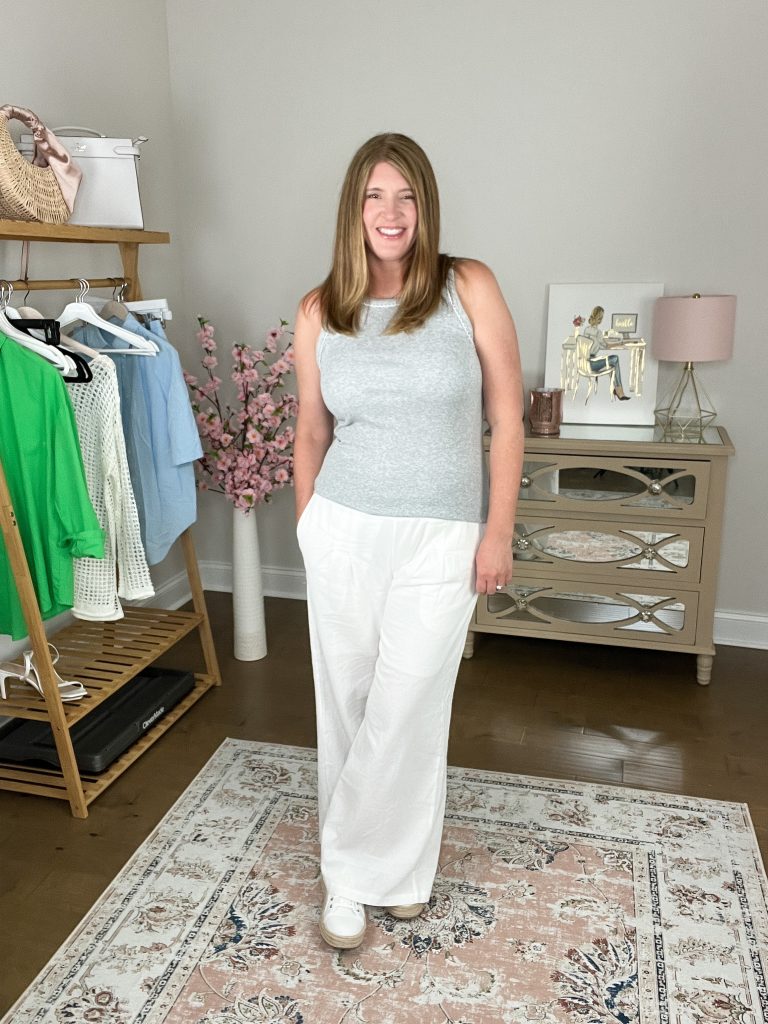 You will want to avoid tunic tops and oversized tops for the most part. There are exceptions to this which I will explain later. The main thing is not to get lost in the outfit by having the top and bottom be too oversized.
Similar Black Linen Pants // White Linen Pants
Tip #2
The second tip in styling wide leg pants is to tuck in your shirt or wear a shorter top. This will give you a nice waistline and silhouette.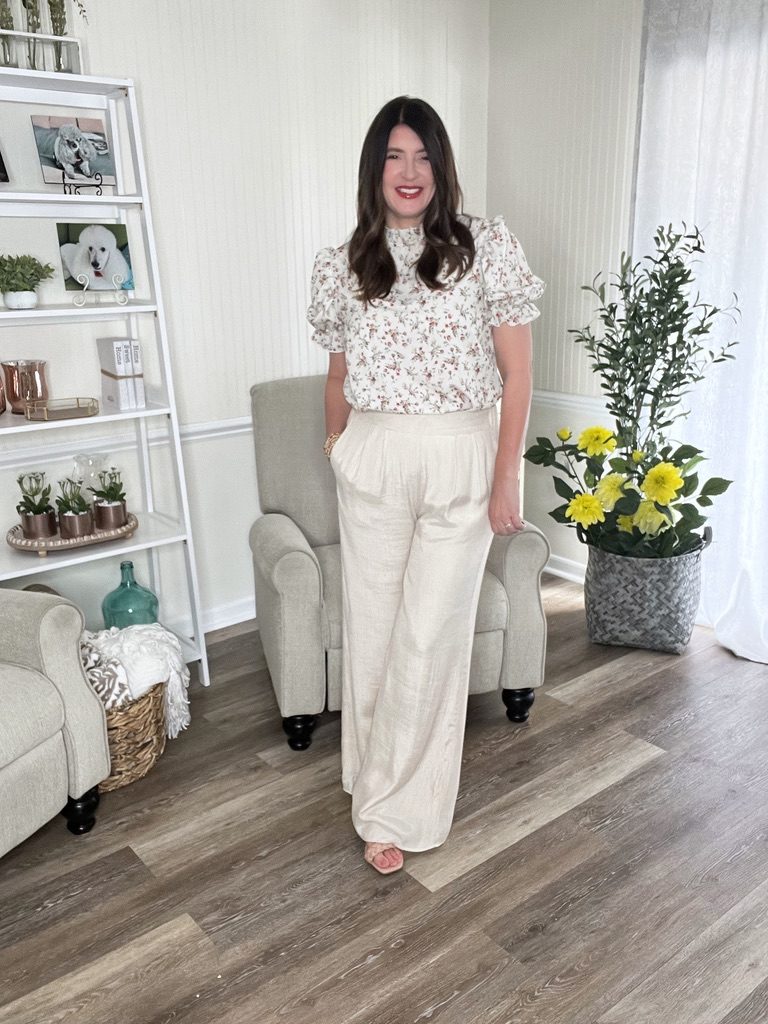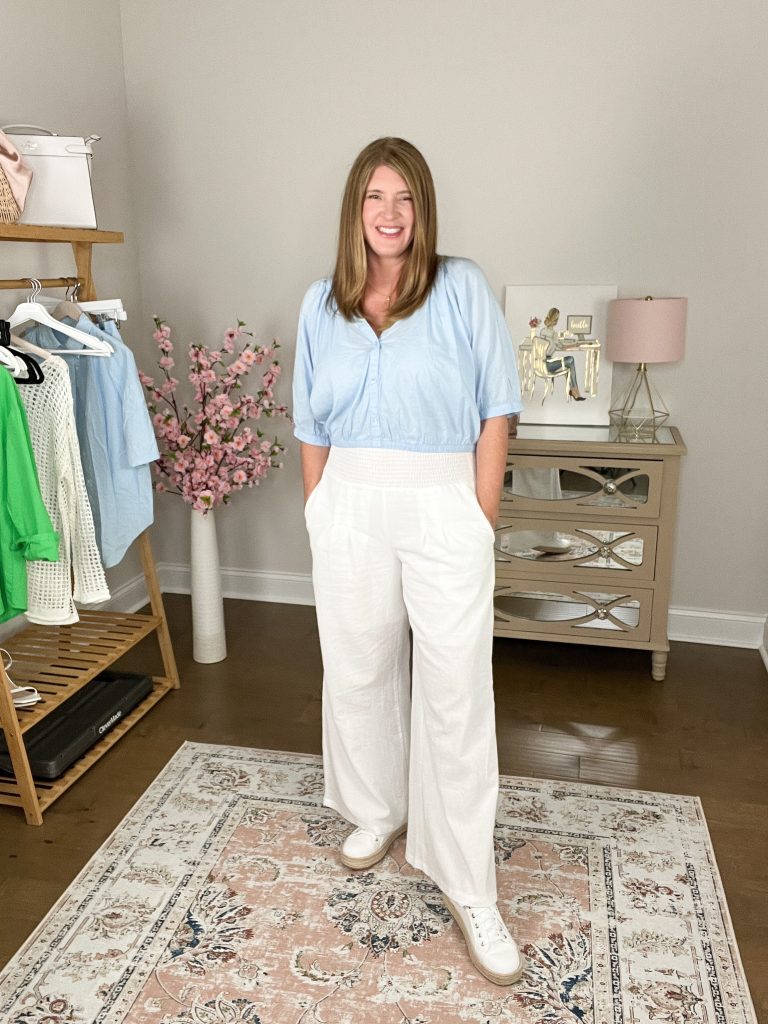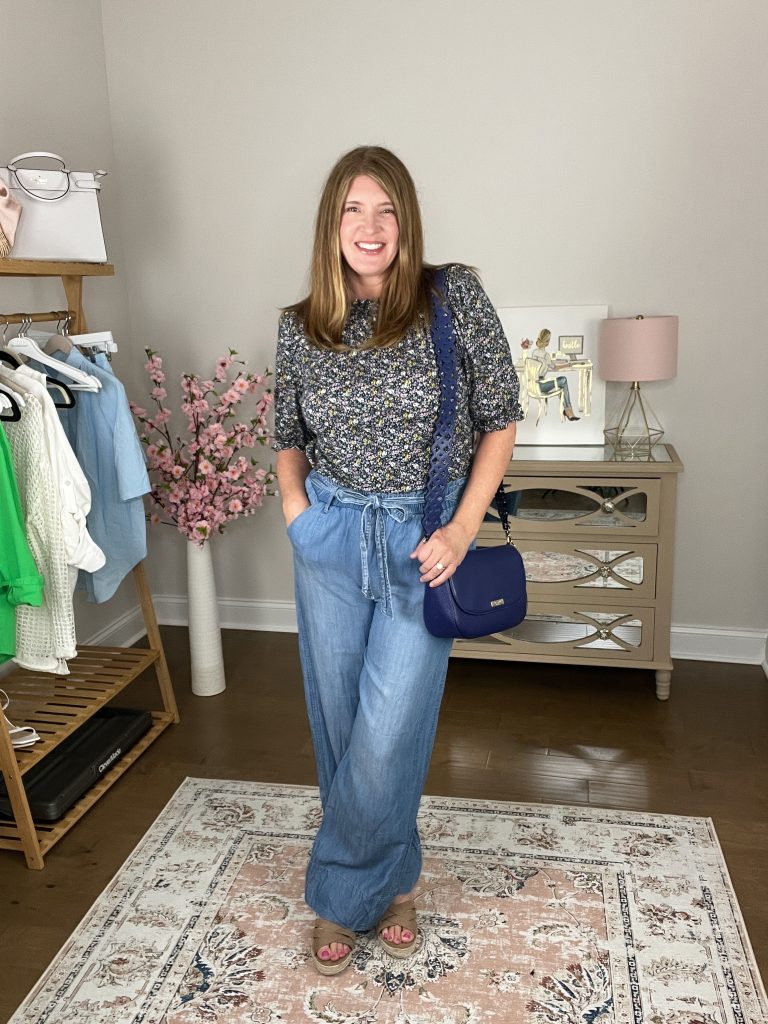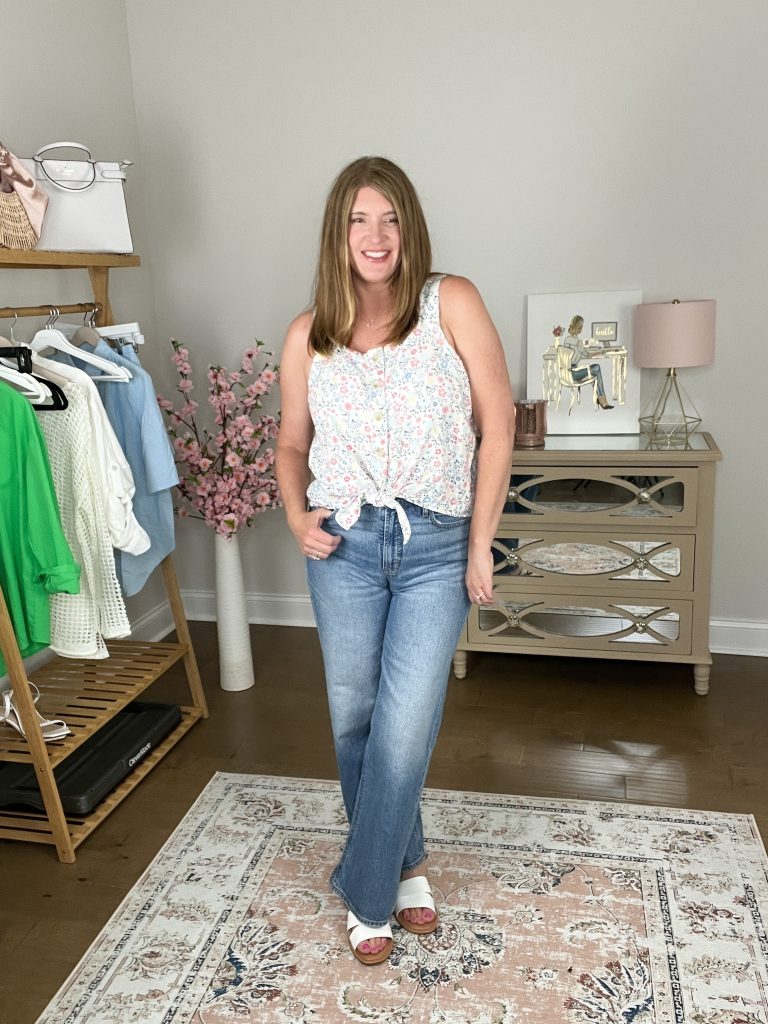 You can also wear a fitted tank with your wide leg pants and wear an oversized top unbuttoned as a completer piece. This way you still have a defined waist and you can enjoy your flowy oversized tops.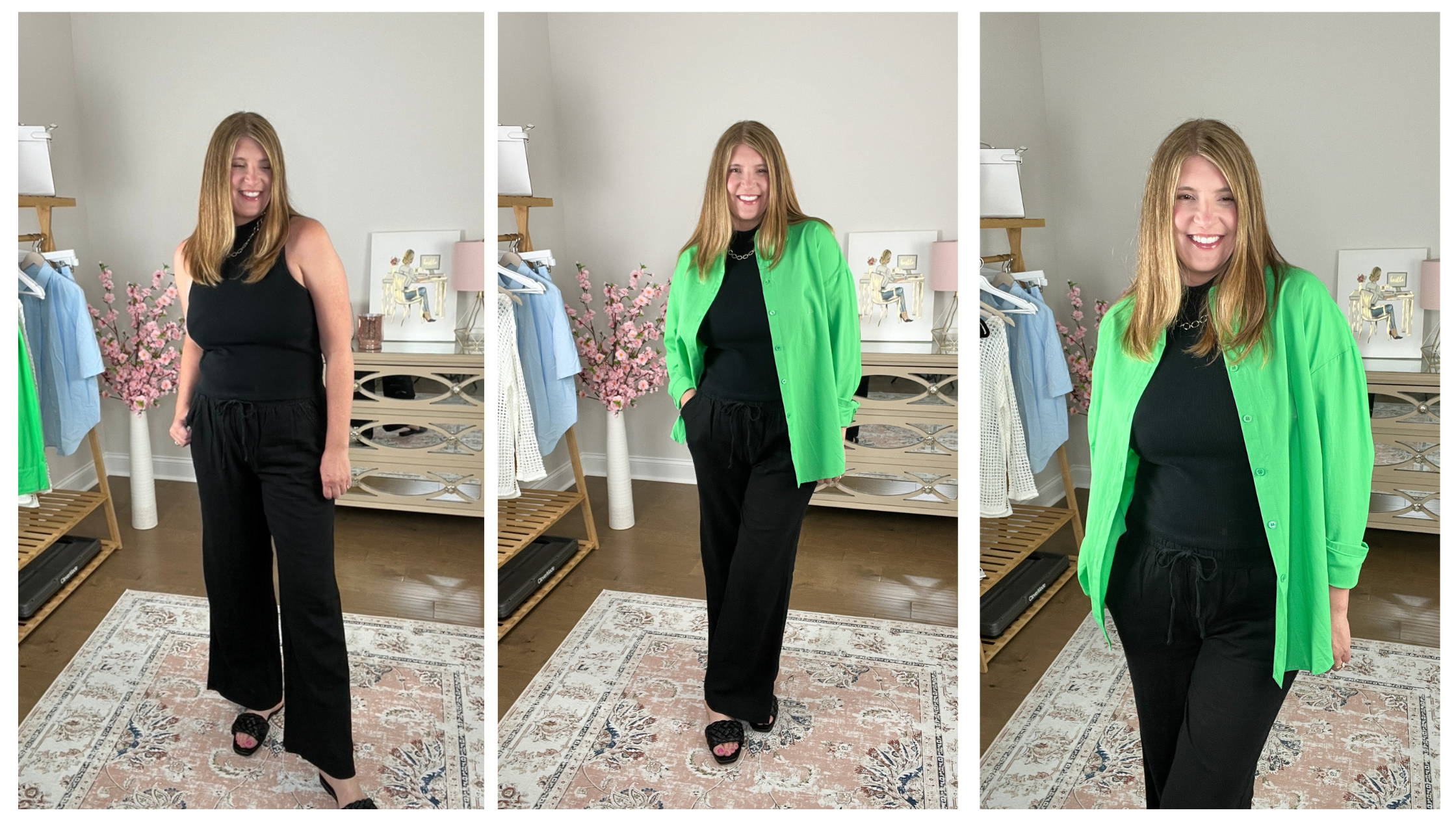 I'm in love with this green button down from Amazon!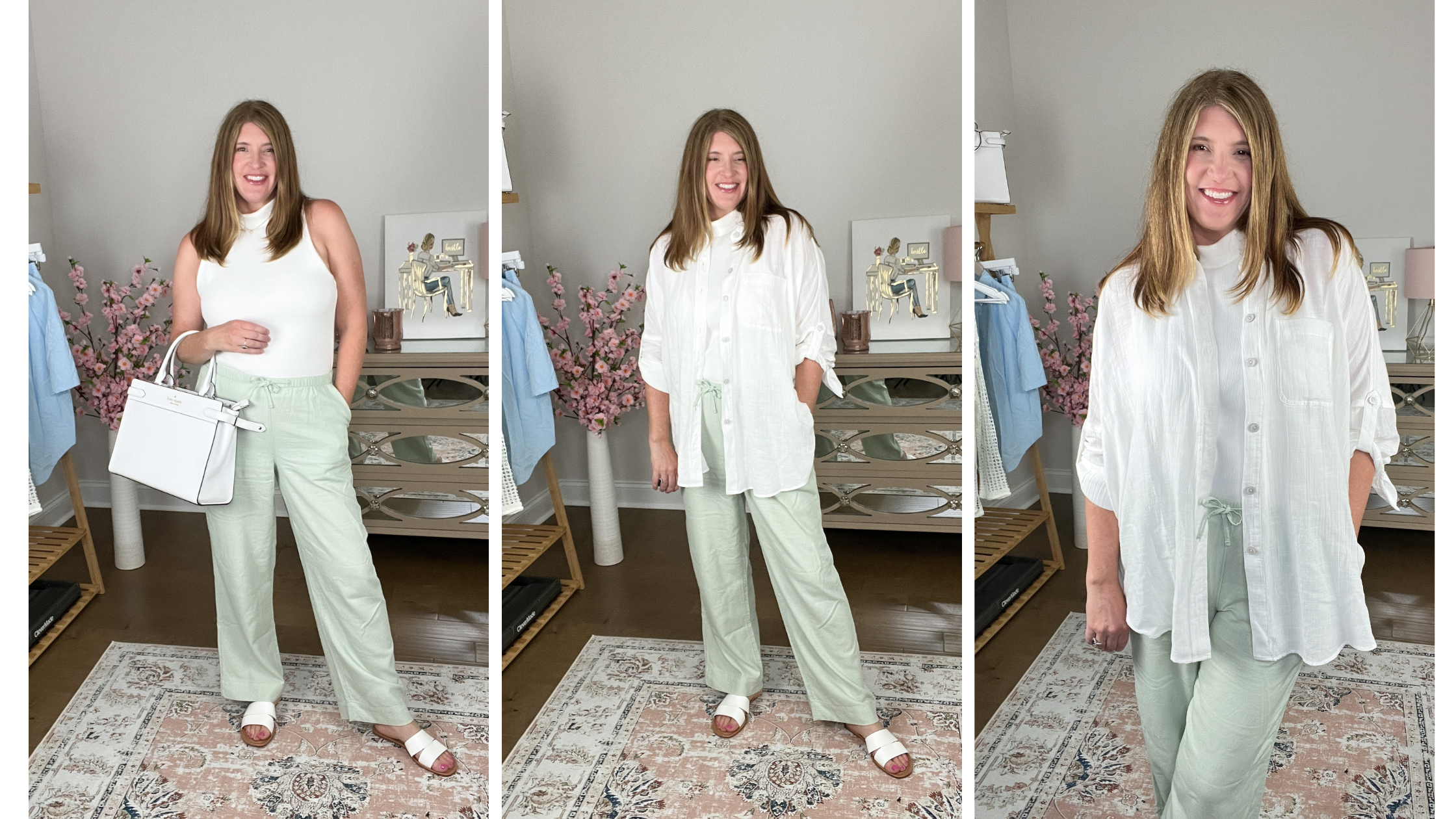 This white oversized button down is another recent favorite from American Eagle. Size down in this since it runs very large.
Remember I said not to wear oversized tops? Well, the exception is if you tuck the oversized top or knot it at the waist.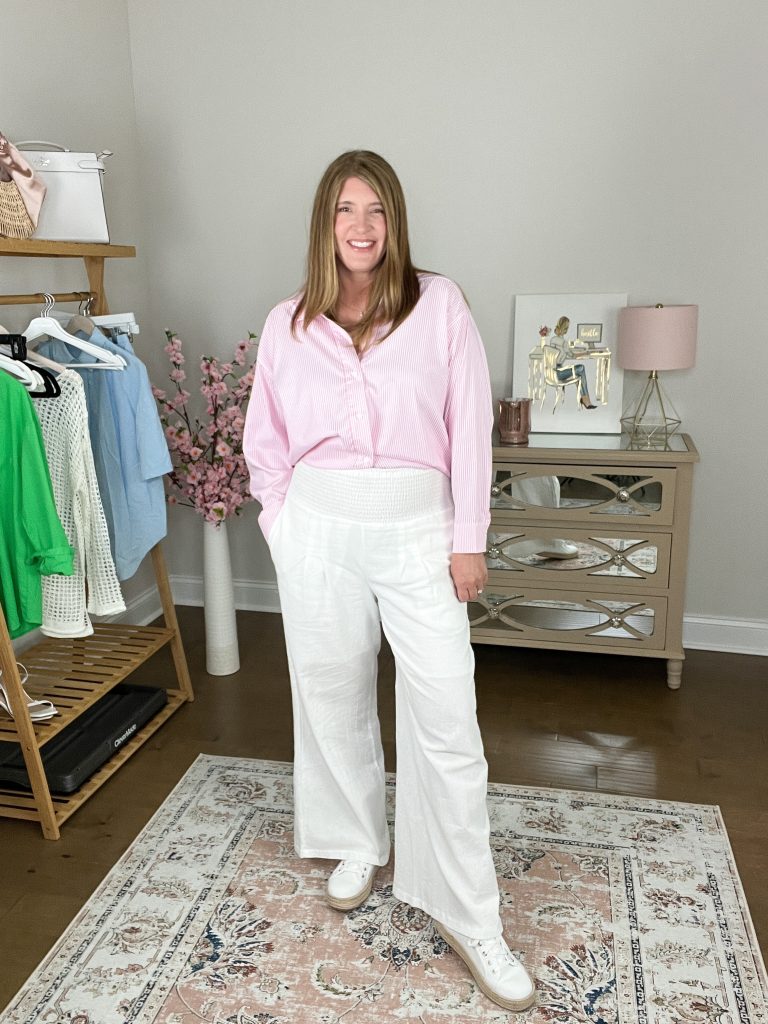 Here is a quick tutorial on how to tuck an oversized shirt: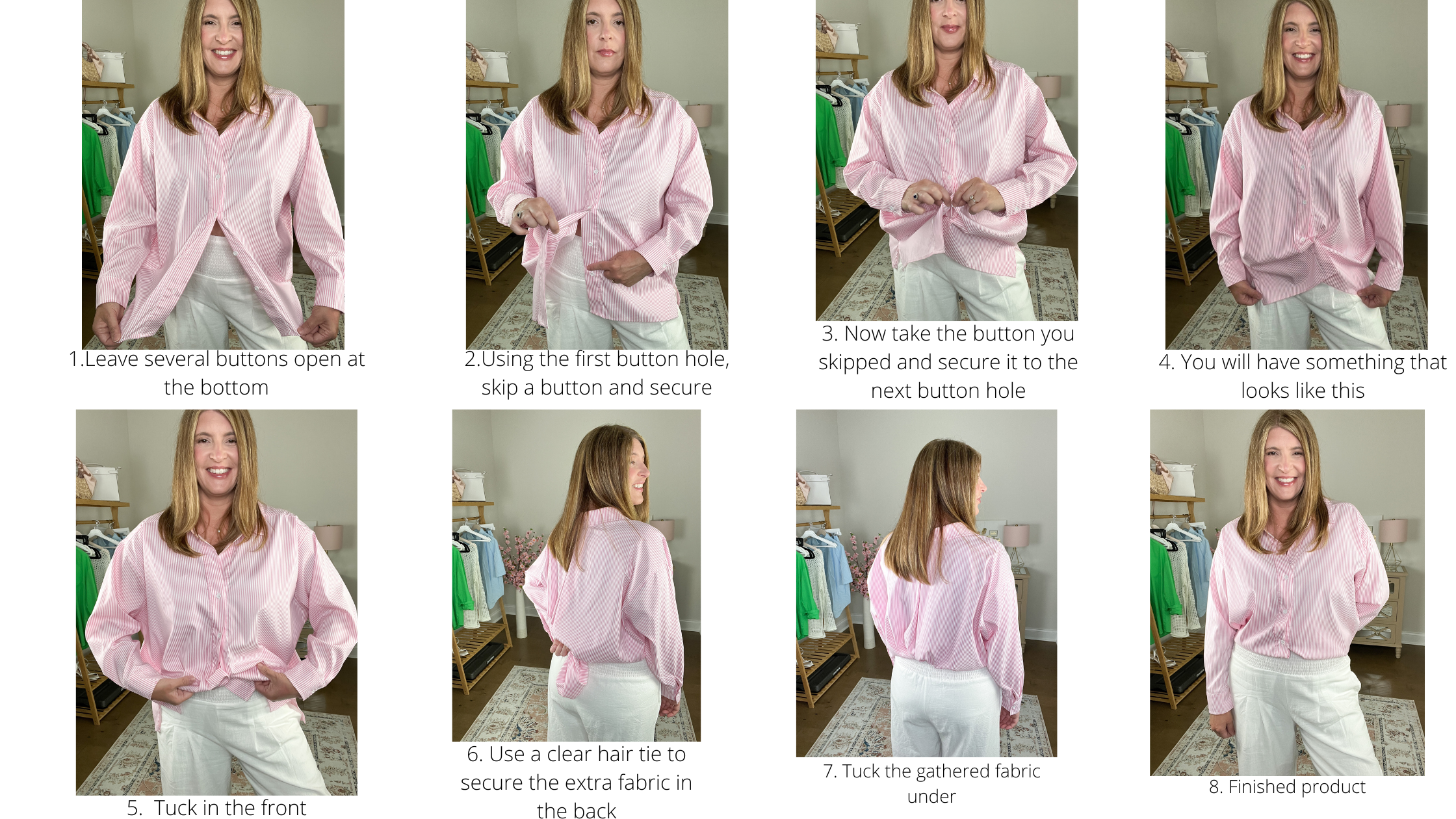 Tip #3
Tip number 3 for styling wide leg pants is to choose the right length for your body type. If you are petite, a wide leg pant can overwhelm your frame. You will probably look best in a cropped wide leg pant.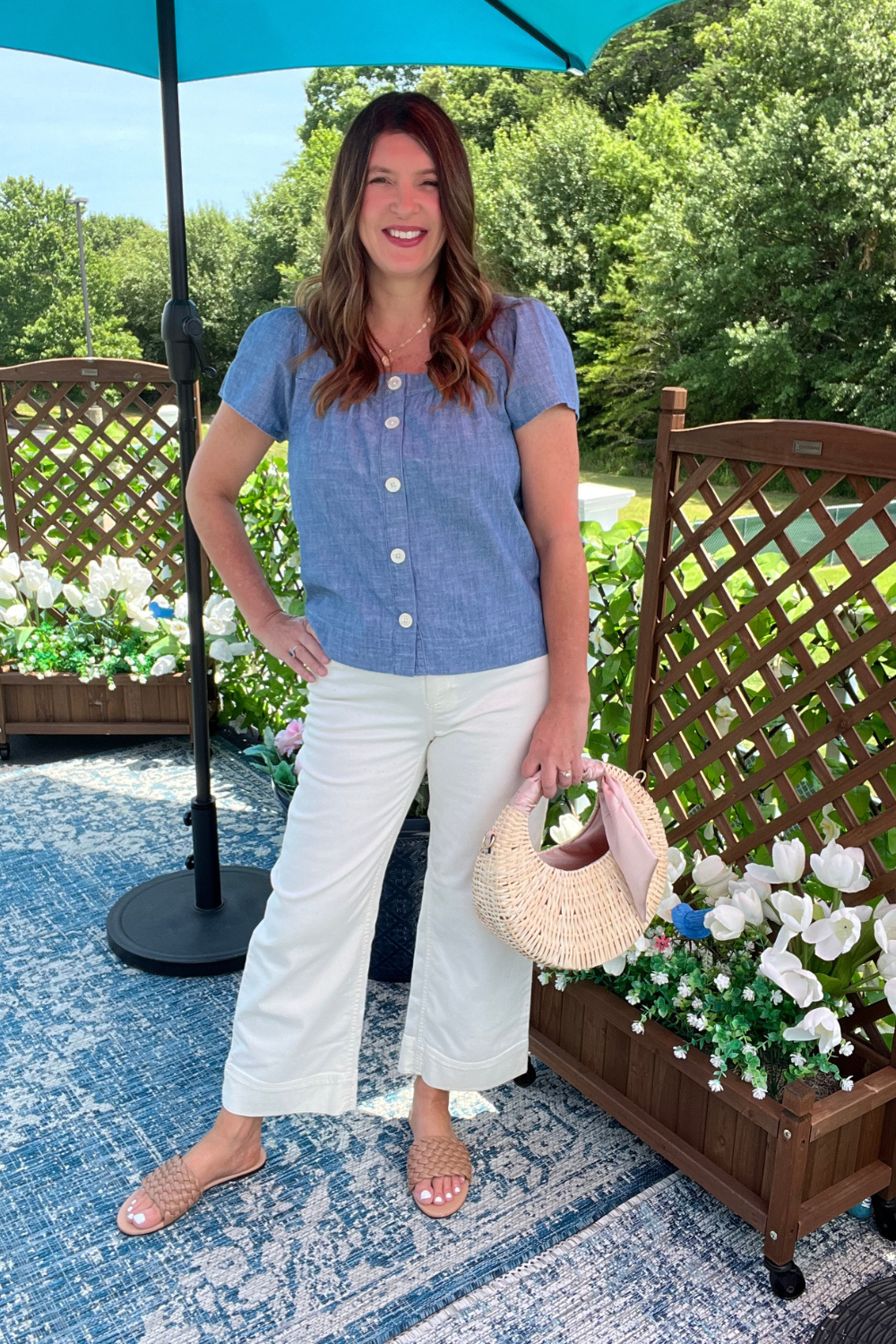 If the pants are a little too long, you can always wear them with heels. For me, the perfect summer wide leg pants are full length or cropped paired with a flat sandal because it is such an easy and comfortable outfit.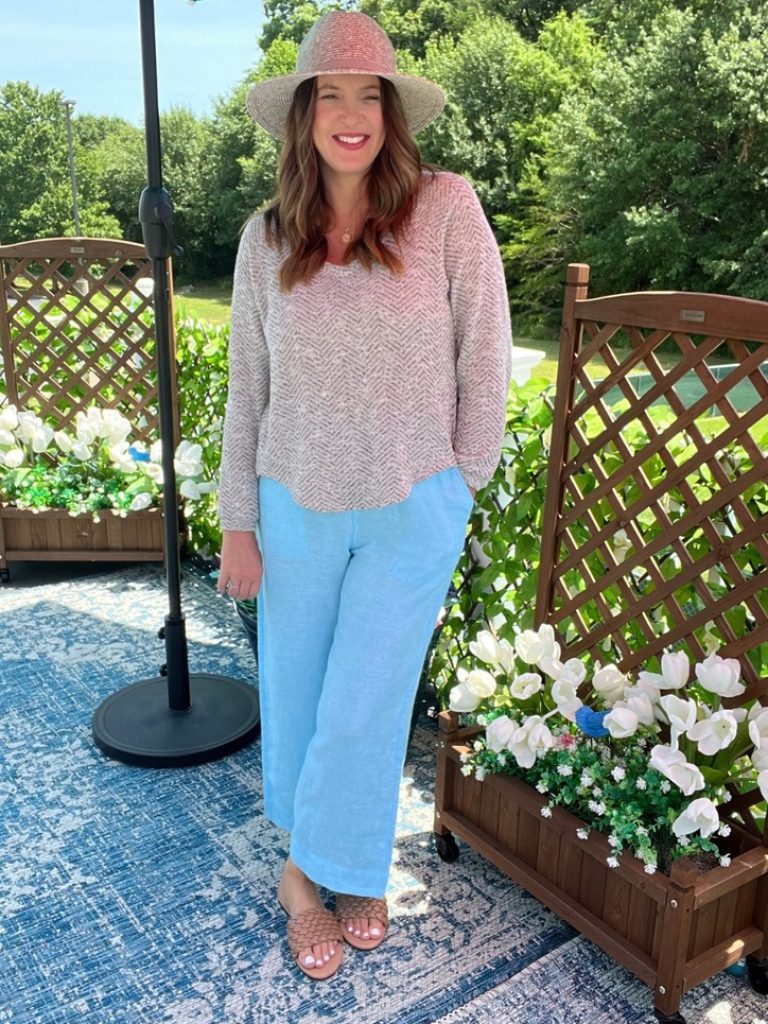 The key here is to have a cropped style that hits at the ankle and not above. "Capri" length pants cut the leg off at the worst place and make even the longest legs look unflattering.
Tip #4
Experiment with different looks. Wide leg pants can be dressy or very casual. The fabrics will often dictate the style, but don't be afraid to try different tops.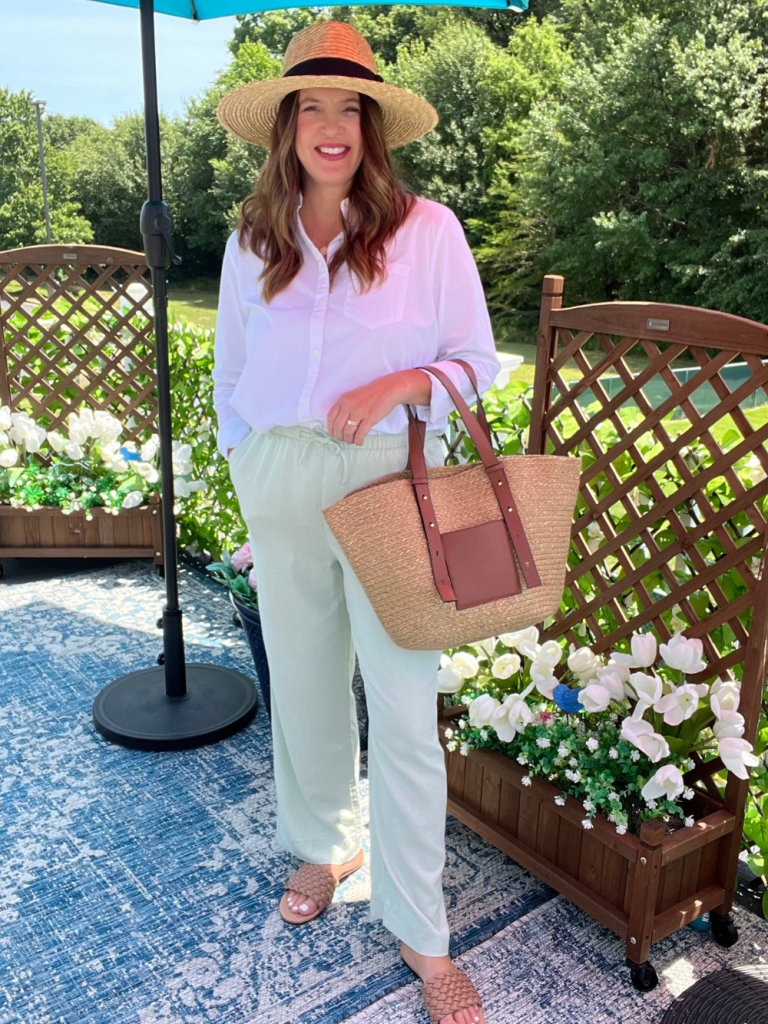 The "coastal grandmother" look is very easy to style with wide leg pants. Think solids and neutrals in linen and cotton fabrics. See this post for more Coastal Grandmother looks.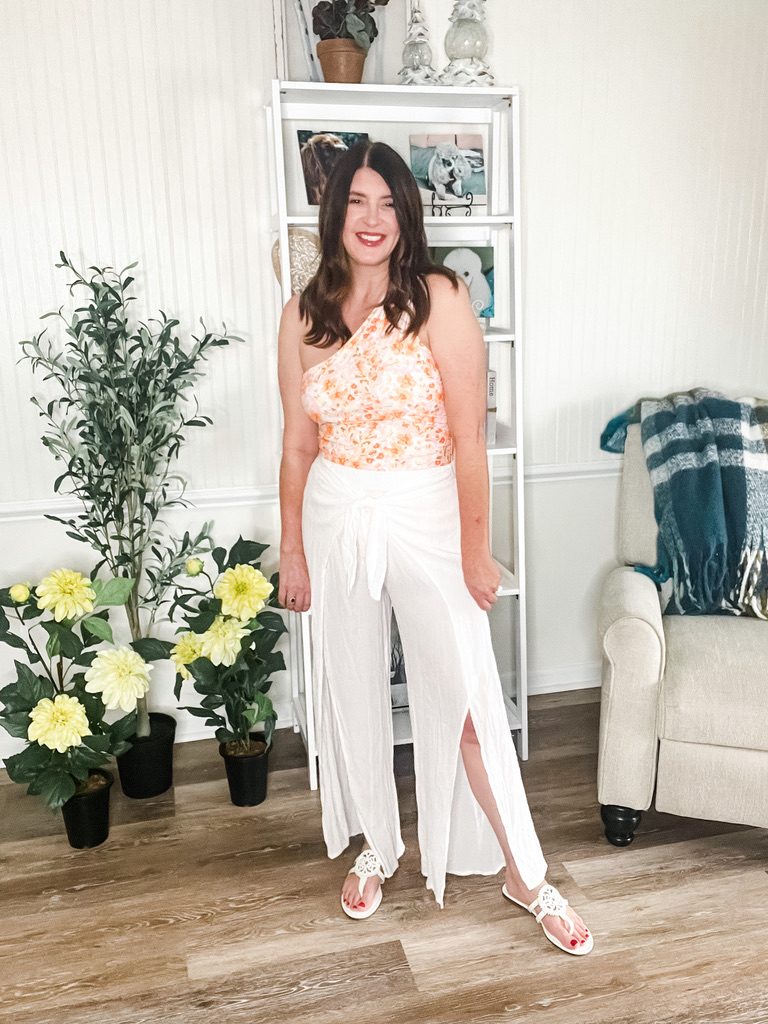 Wide leg pants can be used as swim cover ups. The white pants in the photo above are from Target (last year). Here is the link for this year's version that also comes in black and a pink tropical print.
For the office, classic wide leg pants with a pretty blouse or blazer would be appropriate.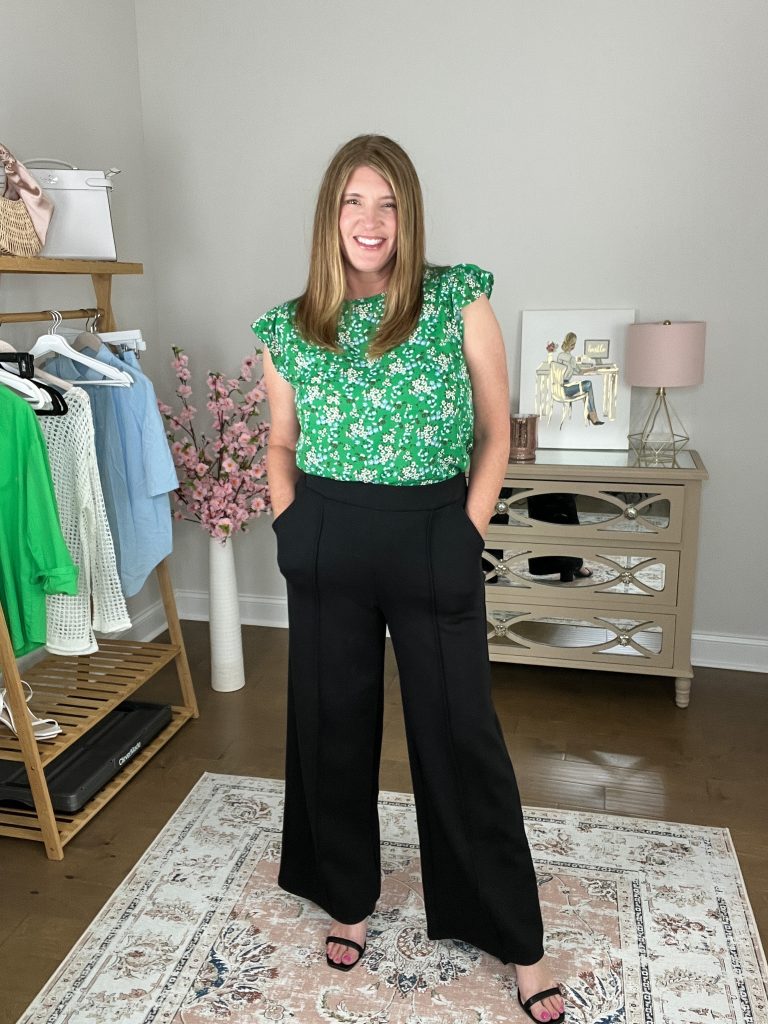 For an easy work from home outfit, wide leg pants look great with a simple tank. This outfit (photo below) is from Spanx.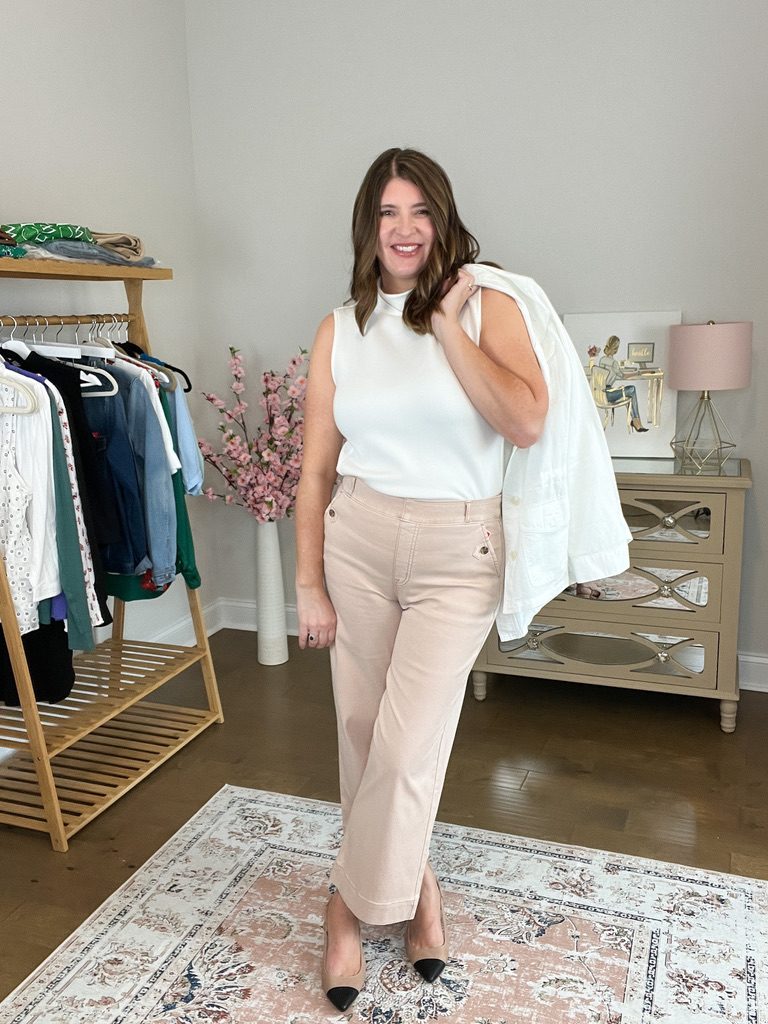 Add a pop of color with a bold shoe.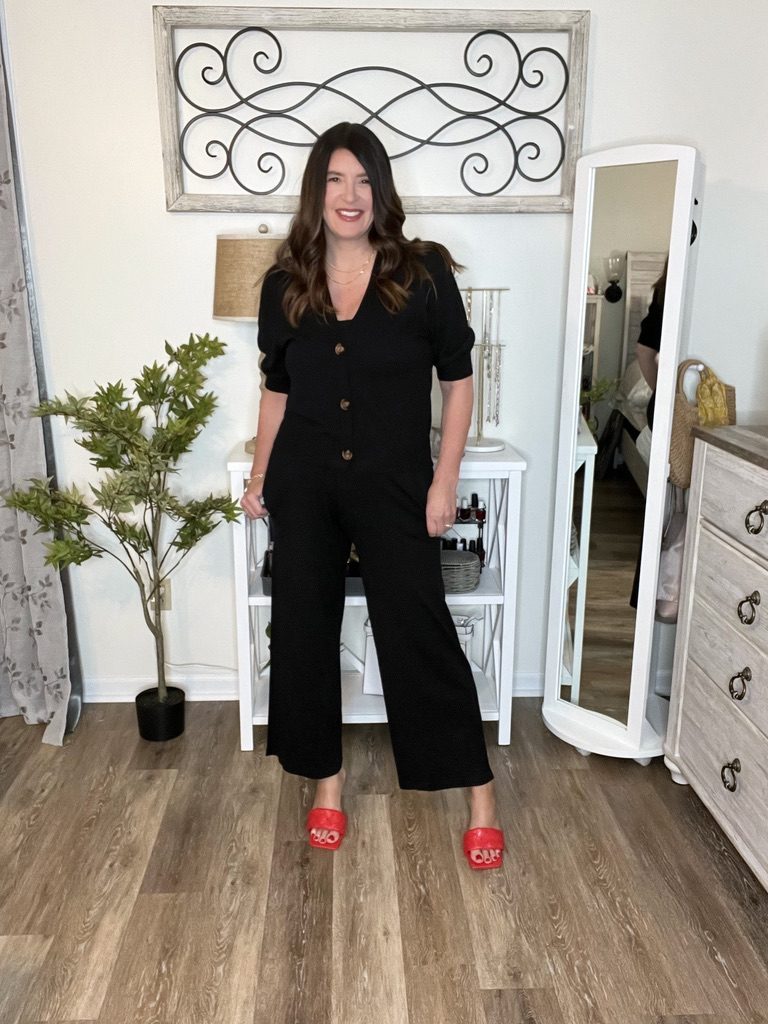 Thanks for spending some time here today. I hope you found this post helpful for styling your wide leg pants this spring and summer! I shopped my closet for all of today's outfits so I will link similar items in the shopping widget if you are interested.