Have you noticed that everything just keeps getting more expensive? I know I sound like an old person when I say that, but seriously…it's getting ridiculous! I enjoy getting a manicure every now and then, but if there's one thing I learned during the COVID quarantine it's that I can maintain certain parts of my beauty routine at home better than I thought I could. If you just need to curb your spending a bit, less trips to the nail salon can help. Recently I tried a couple of nail products for an at home manicure so let me share the results with you.
I don't have trouble growing my nails, but I generally like to keep them short. I guess this comes from years as a nurse and also because I play the piano. Every now and then, I get the urge to grow my nails long or go get a manicure at a nail salon.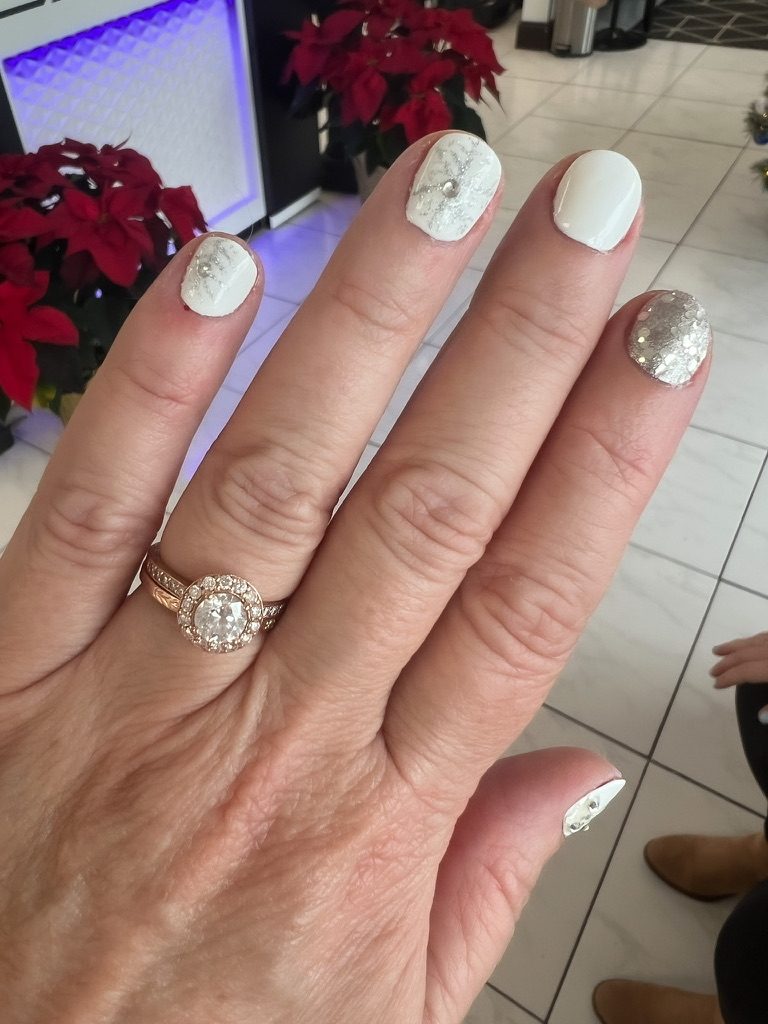 Back in December I got a gorgeous gel manicure with snowflakes. It lasted a long time, but when it started to chip, I couldn't leave it alone so I picked it all off. This left my nails thin and damaged. Plus, it was expensive!
Press On Nails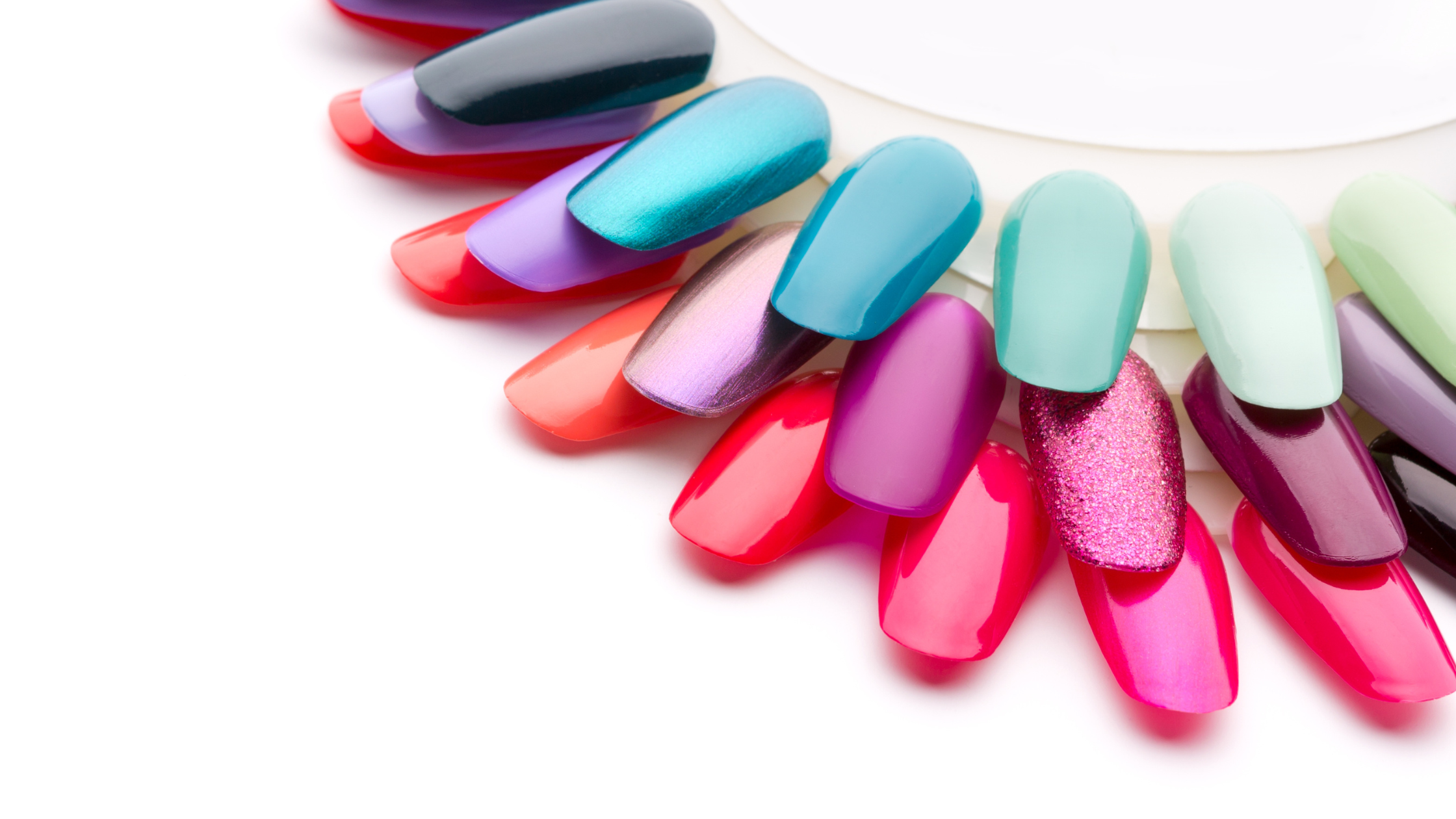 While my real nails were in repair mode, I decided to try some press on nails that I found at Ulta. I had never worn them before and I was curious to try them. I tried two different brands and the first is the O.P.I xPress/On in the shade Funny Bunny.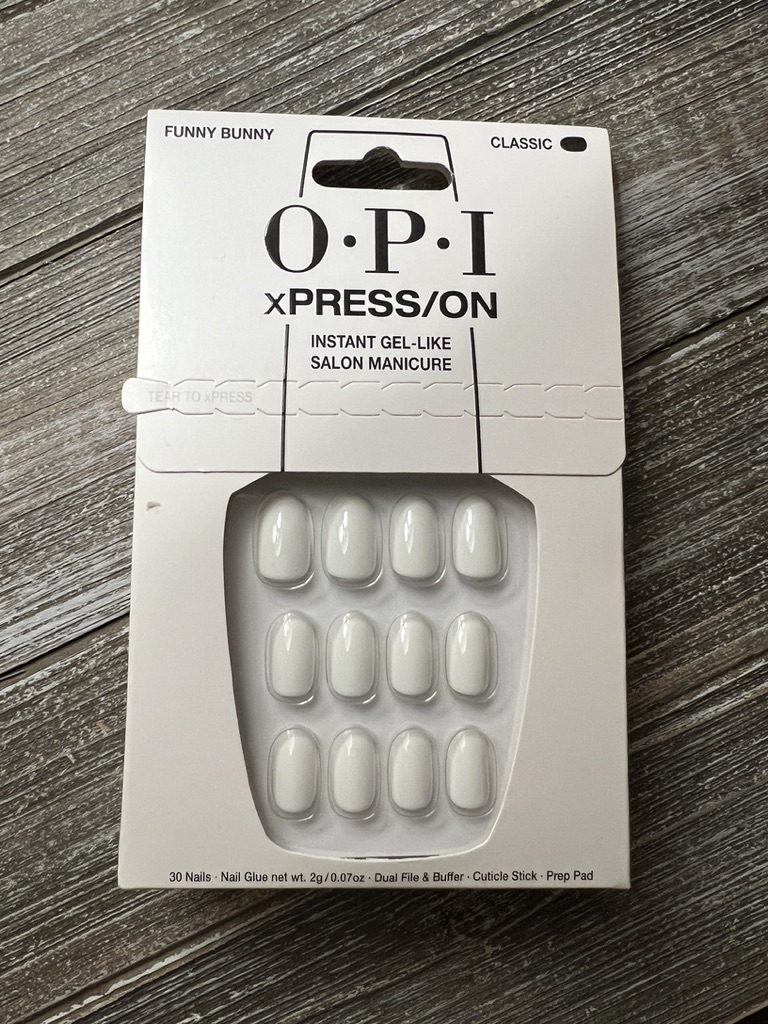 These are the classic style with rounded tips. I don't personally like the squared off edges or super pointed ones, but if you prefer that shape they are available.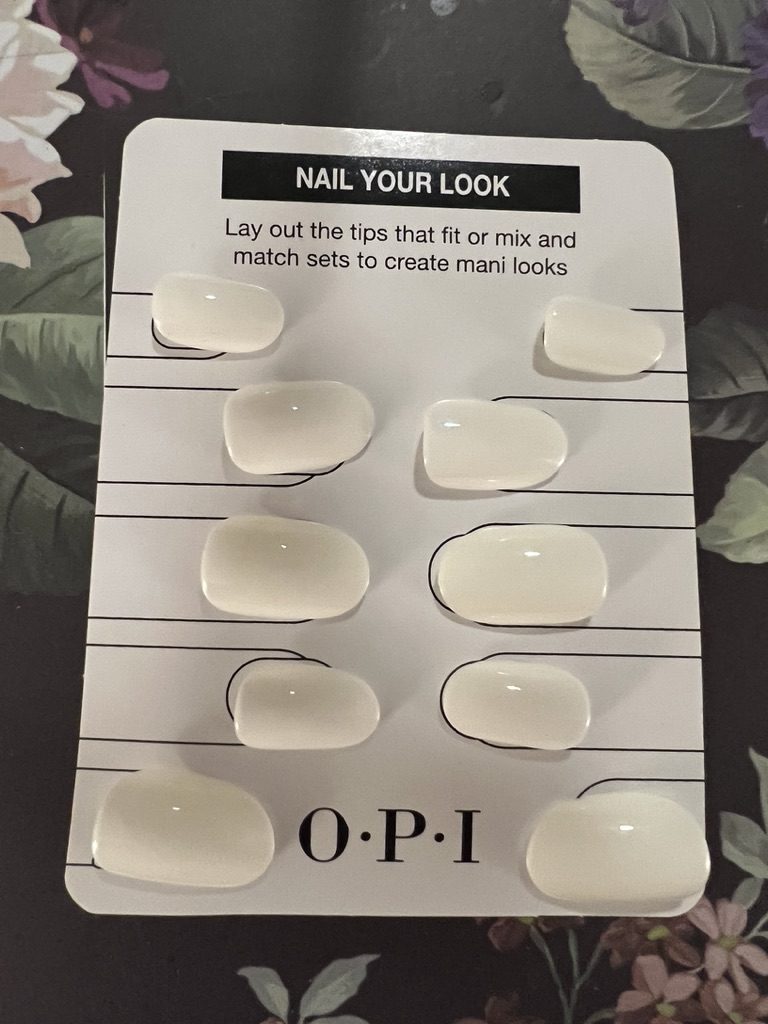 This set came with a nice little chart so you could find the right size for each of your nails and lay them out ahead of time.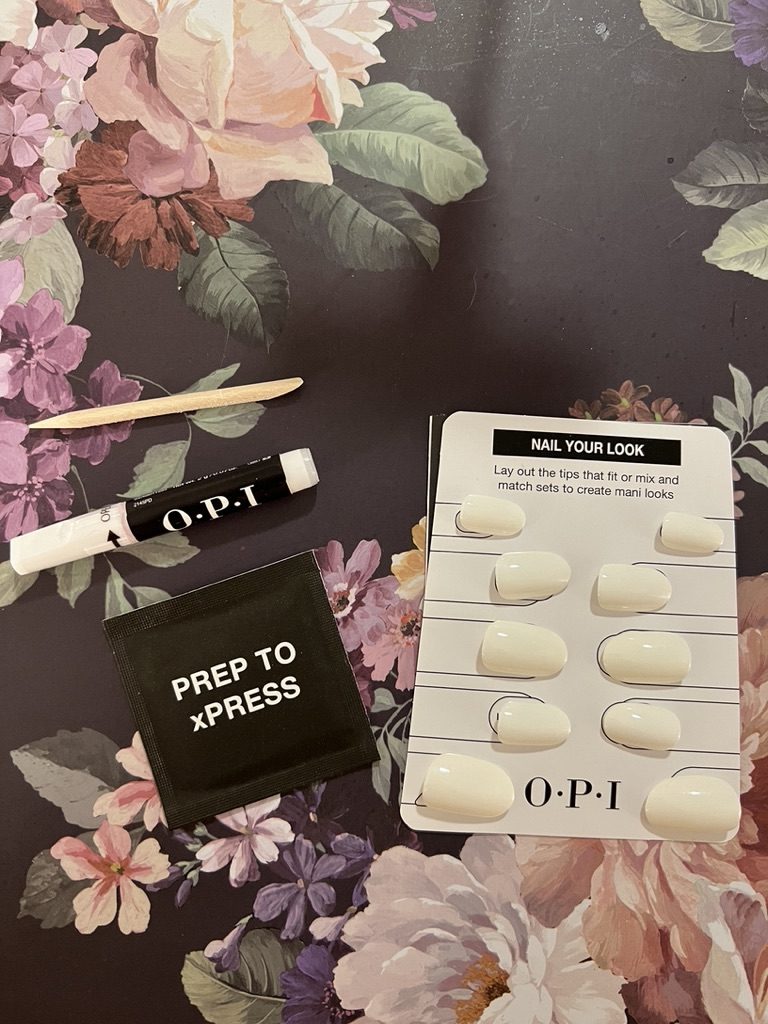 Everything including the nail glue was in the kit. I found the glue easy to work with and it adhered and dried quickly. Since this was my first attempt, I used the glue very sparingly. I did have a couple of nails pop off the next day, but I glued them back on and I think it was because I didn't have quite enough glue to start with.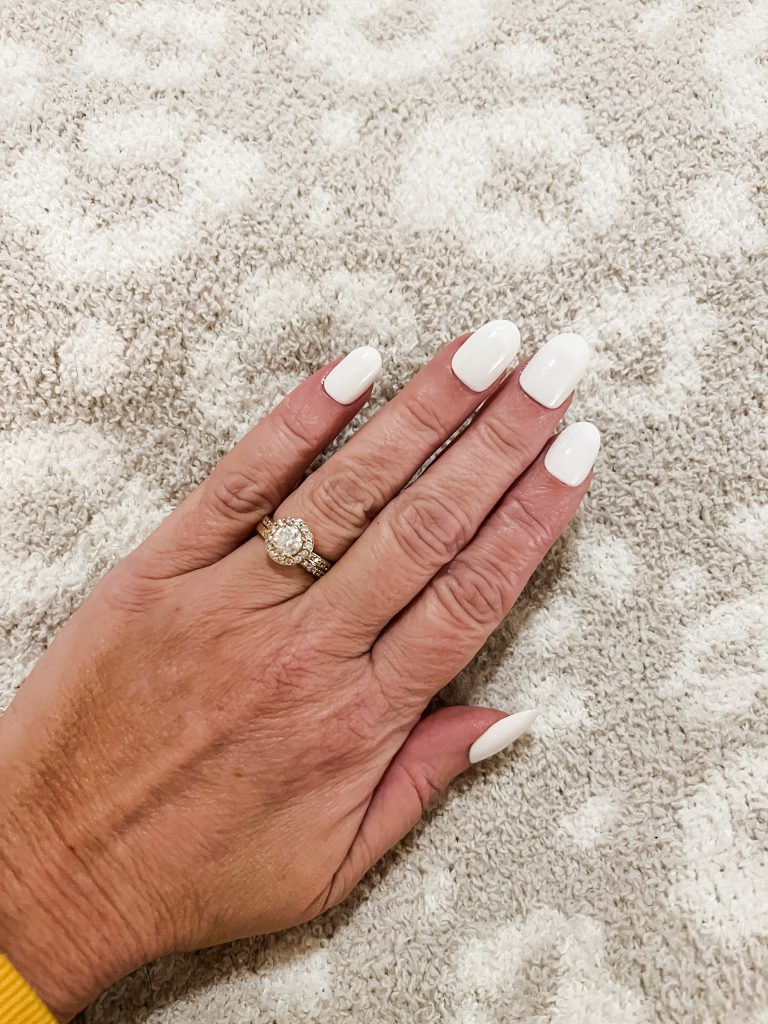 The photo above is the finished product. I think they looked nice, but the length was problematic for me. I had a great deal of difficulty typing and putting on my jewelry. I decided to trim them back to a shorter length (see photo below) and this was much better!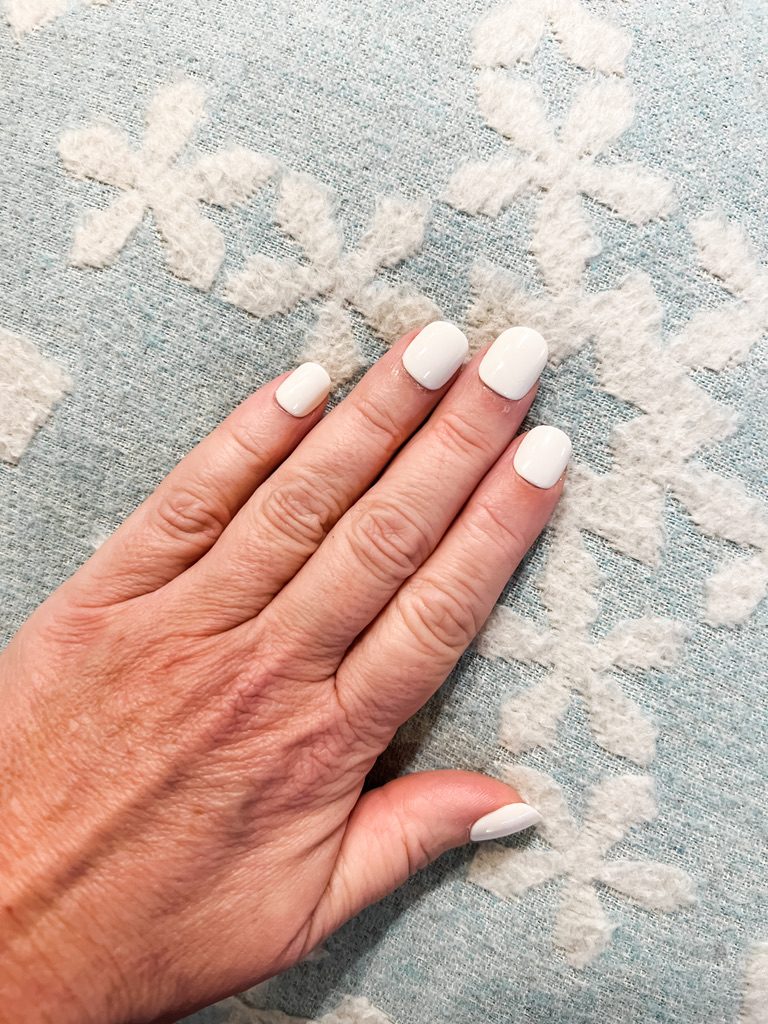 My only complaint about the O.P.I was that they were difficult to get off. I didn't have pure acetone, so I tried soaking my finger tips in nail polish remover. This didn't really help very much and I probably should have just waited and purchased some acetone. Instead I just pulled them off and they damaged my already frail nails.

I waited several weeks for my nails to recover, and then I tried these Kiss imPress solid color press on nails in a short length. This is the shade 007 Picture Purplect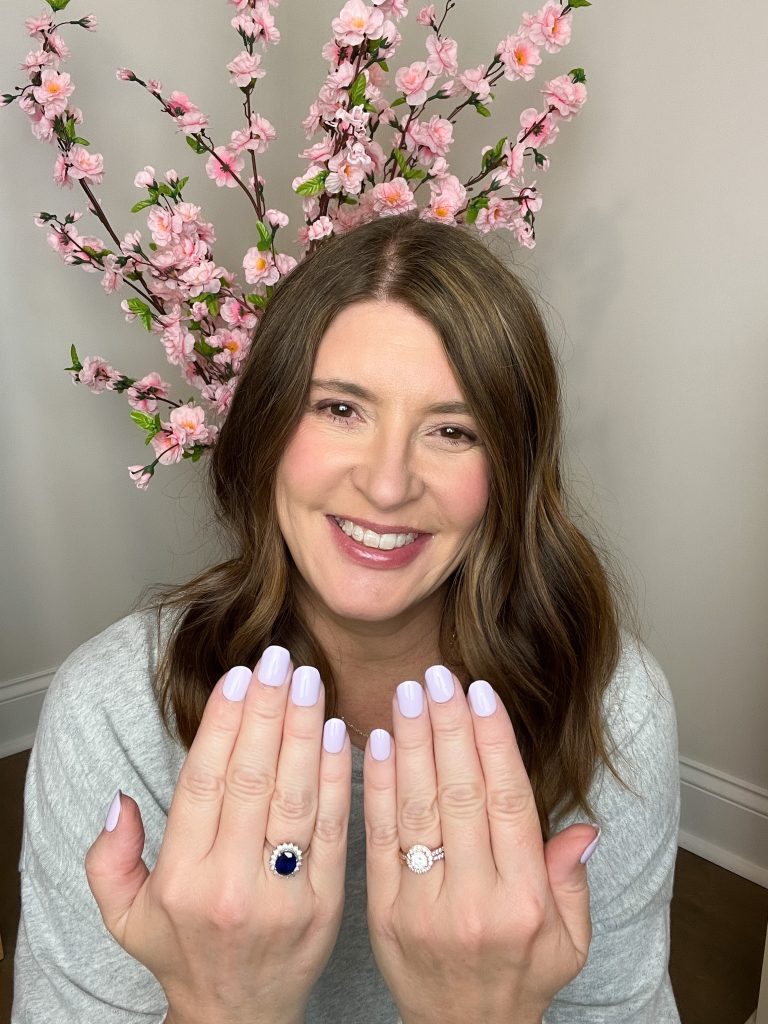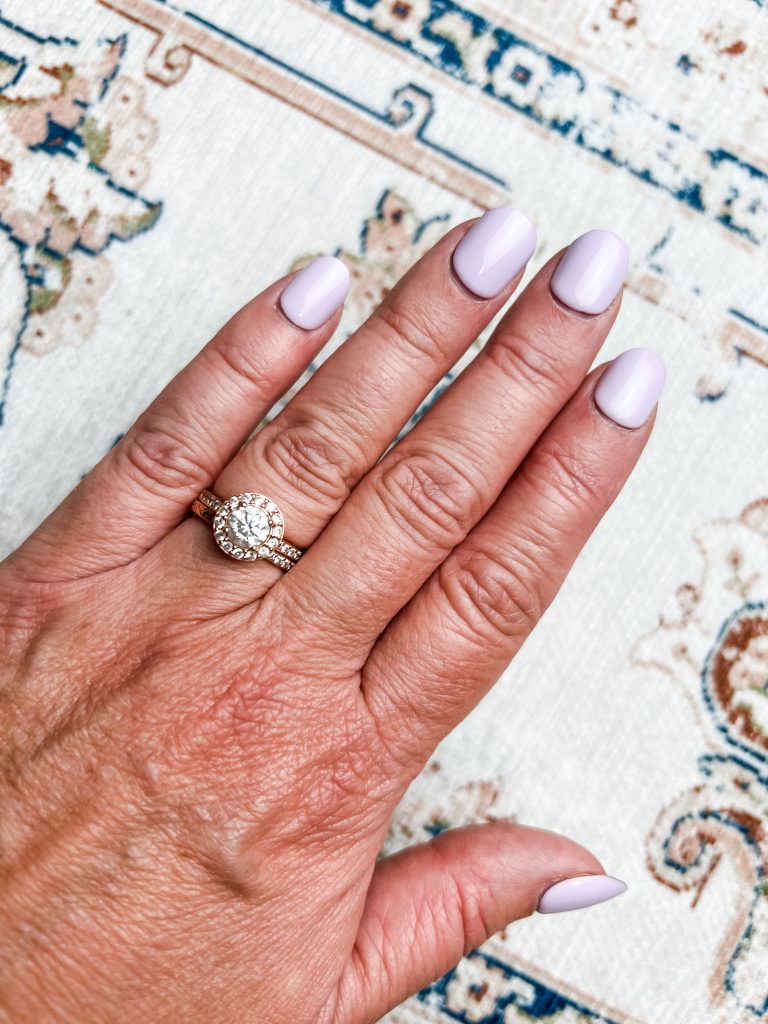 I really liked the length of these, but I had a little bit harder time finding the right size for my fingers. I couple of them are not sized just right, so I think they would look better if I gave it another try.
I did like that there was no glue required…simply press them on. I have another set in the shade 008 Mint To Be so I will try those next. I was able to remove this brand without the acetone, and it did not damage my real nails.

…and I recently picked up this color called Point Pink which is an almost white pink.

I think both of these press on nails were good…it really just depends on your preference. If you're like me and don't want to wear them for long periods of time, then I would recommend the Kiss imPress. They are fun for a special occasions and will save you lots of money!
Traditional Nail Polish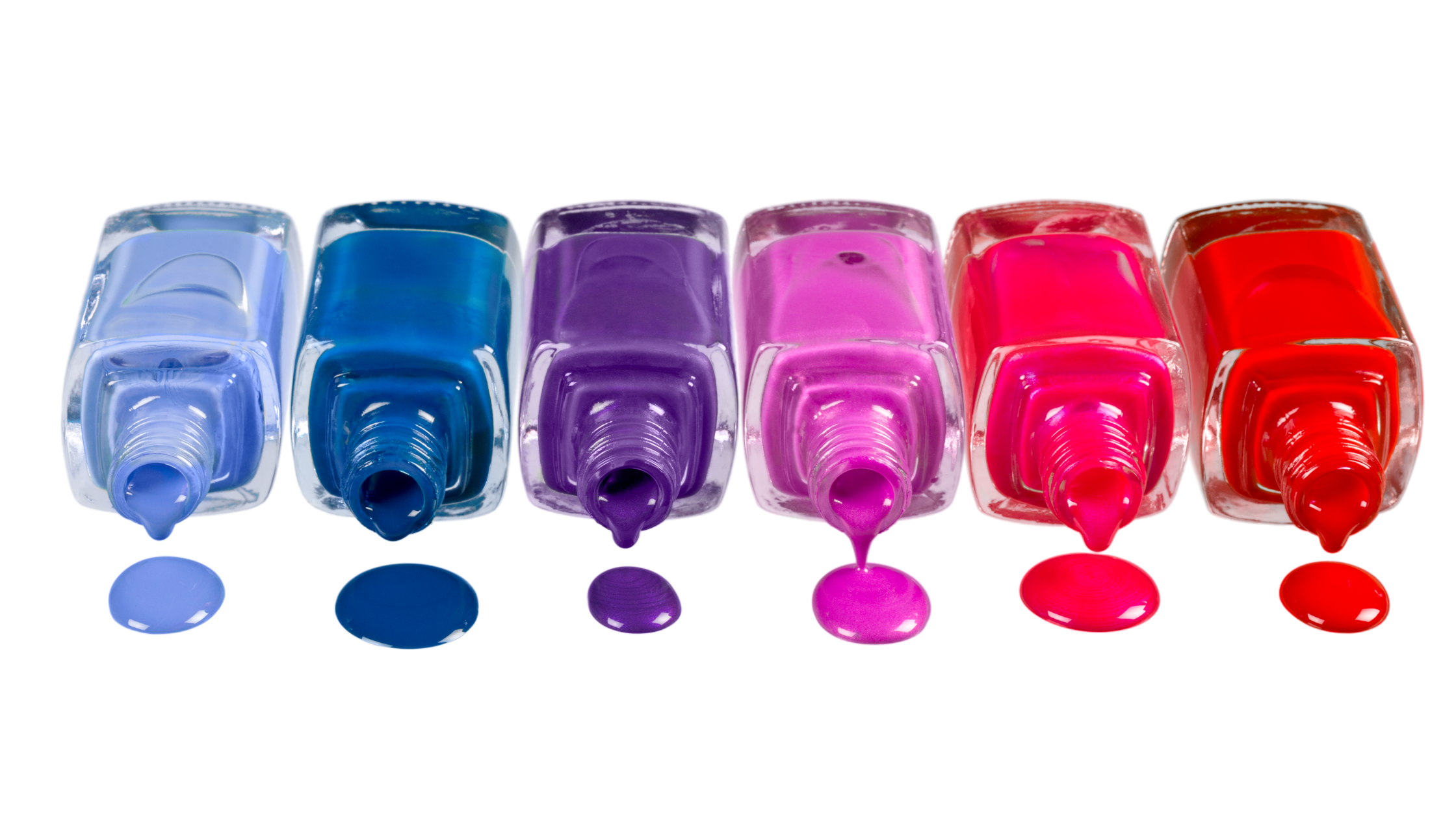 If the faux nails are just not your thing, then there are several good options for a traditional manicure at home. My favorite polish is the Essie Gel Coutour line. This is a gel polish that is salon quality in my opinion. This light pink called Gossamer Garments is a recent favorite!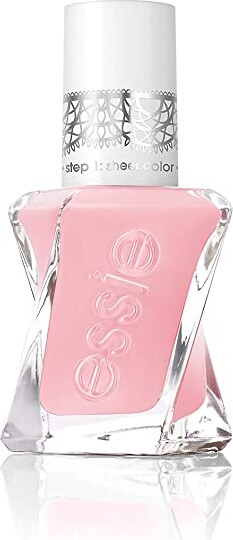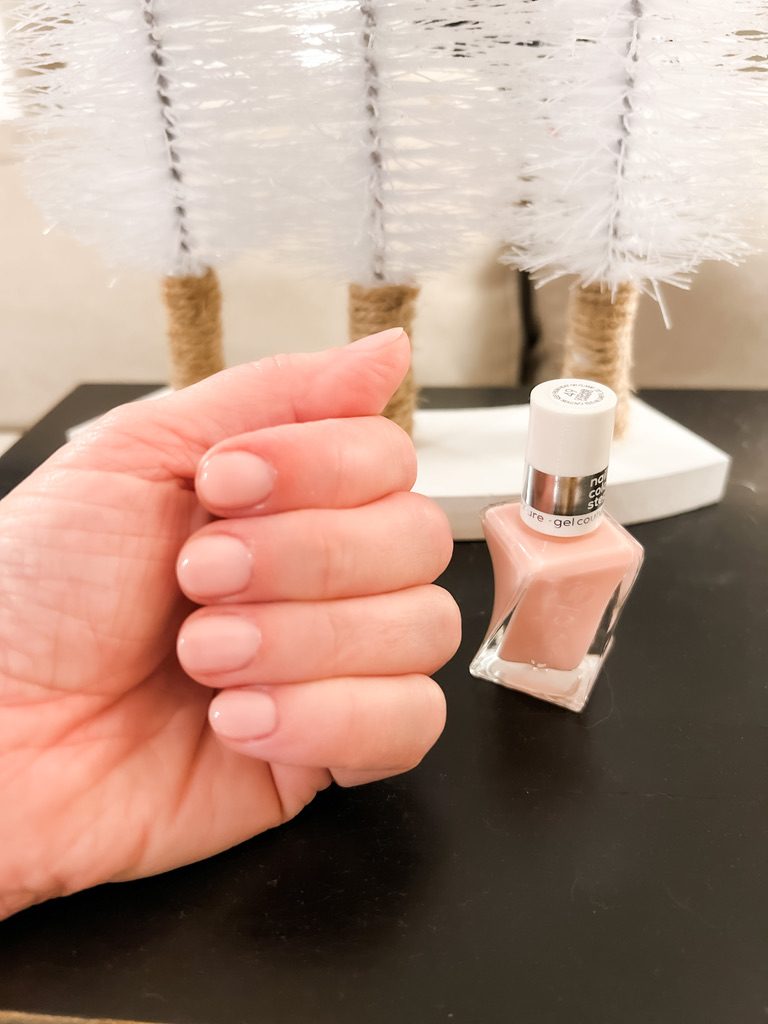 I would also top it off with the Gel Couture Clear Top Coat.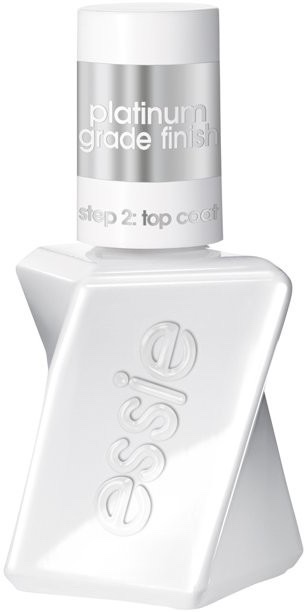 Here is a pretty set for $16.95 in the shade V.I.Please.
Lastly, here is an at home manicure product for those of you who don't have time to let nail polish dry! I often use the Expressie quick dry formula. It only takes about 1 minute to dry and also comes in a clear top coat. I have several shades of this formula and I will link some of my favorite colors down below.
You will need some basic tools for your at home manicure. Here are a few things to have on hand.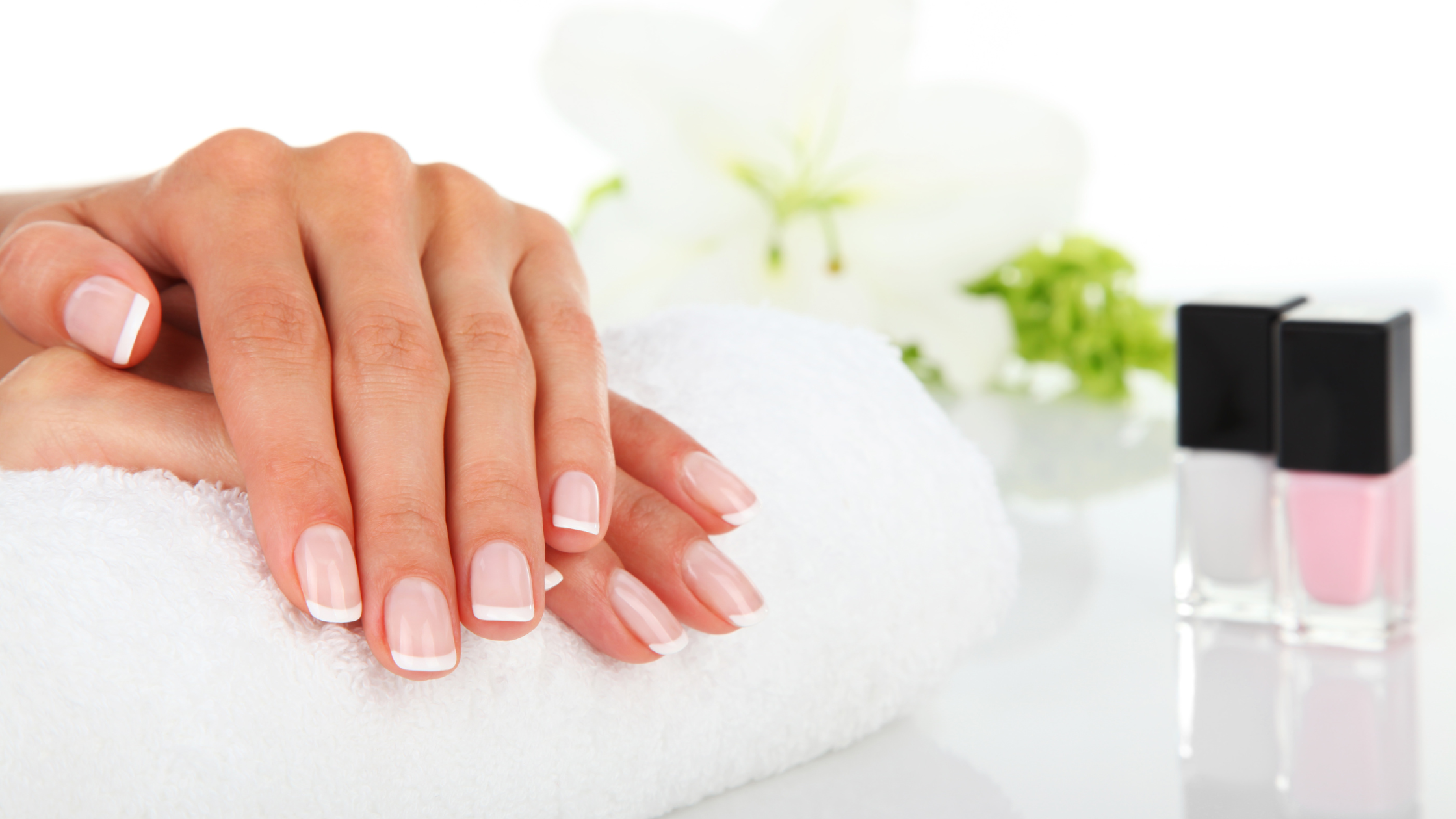 Enjoy your trips to the nail salon this spring and summer, but if you want a home manicure I hope this has given you some tips and inspiration!