March seemed to zoom right on by this year. I'm sure it's because I've been so busy after our recent move! As spring was approaching, I made a lot of purchases in March both for the home and for my wardrobe. Today I'm sharing the highlights from my March favorites plus the things you seemed to like the most based on analytics from my links.
Just a little tidbit in case you are ever wondering… I can only see what items were clicked on and purchased but the buyer is totally anonymous. Thanks again for using my links if you do make a purchase as it helps me earn income at no cost to you. Now, let's get to the March favorites.
New To Me & Loving Them!
There are a few things I purchased in March that I haven't shared here on the blog yet. They are from Aerie and even though they cater to a younger demographic, I think many of you would be surprised how well some of their pieces fit more mature women.
I have shared a few of these over on my Instagram so if you aren't following along over there I share a lot of daily outfits and more casual day to day life.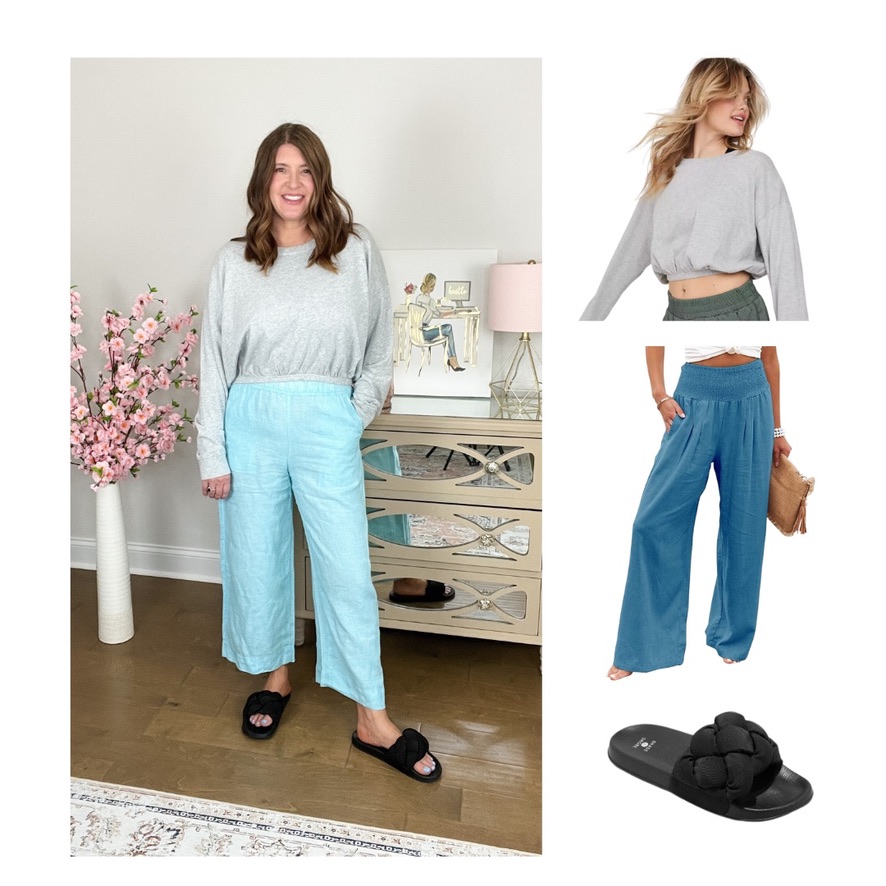 I shared this comfy work from home outfit on Instagram featuring this long sleeved cropped tee from Aerie. My pants are from last year, but I linked this similar pair from Amazon. I did purchase the Amazon version in white and I'm loving those too!
I don't typically wear cropped style tops, but if you size up 2 sizes, you will get an oversized look and avoid showing the tummy. Also make sure to pair the top with super high rise pants like these.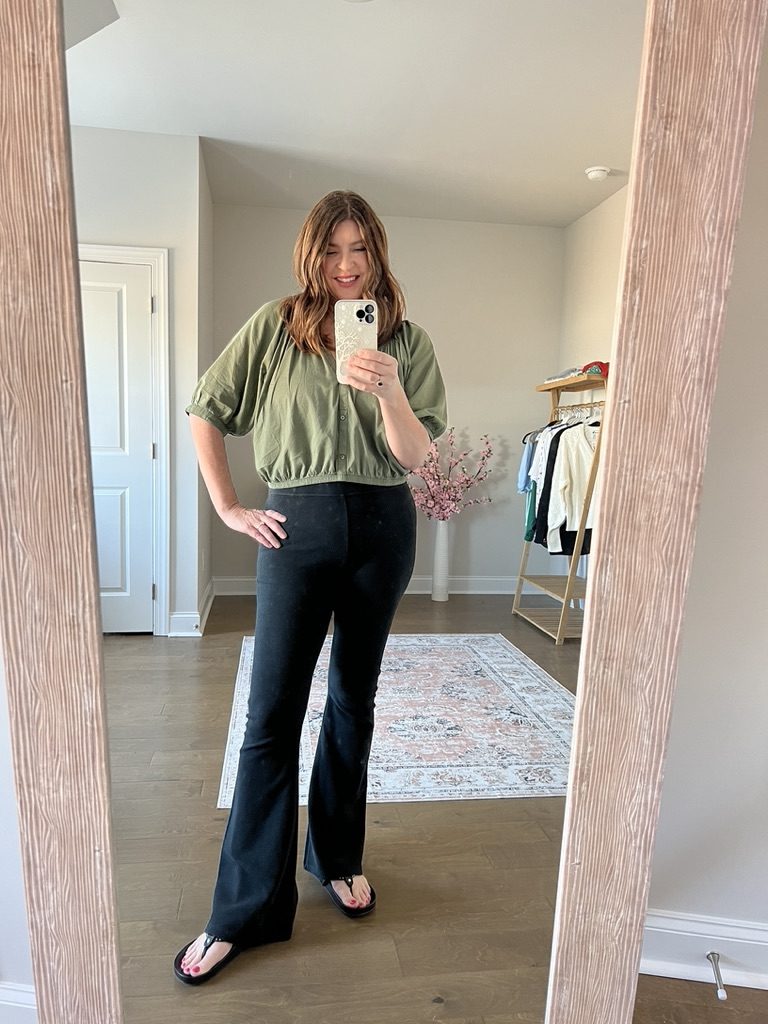 Here is another Aerie outfit from my Instagram. I bought these Party Favor High Waisted Flared Leggings in black and olive green. I'm wearing a size large. They are a thicker textured fabric unlike traditional leggings and have a back pocket…similar to a jegging but with a flared leg. They are very flattering.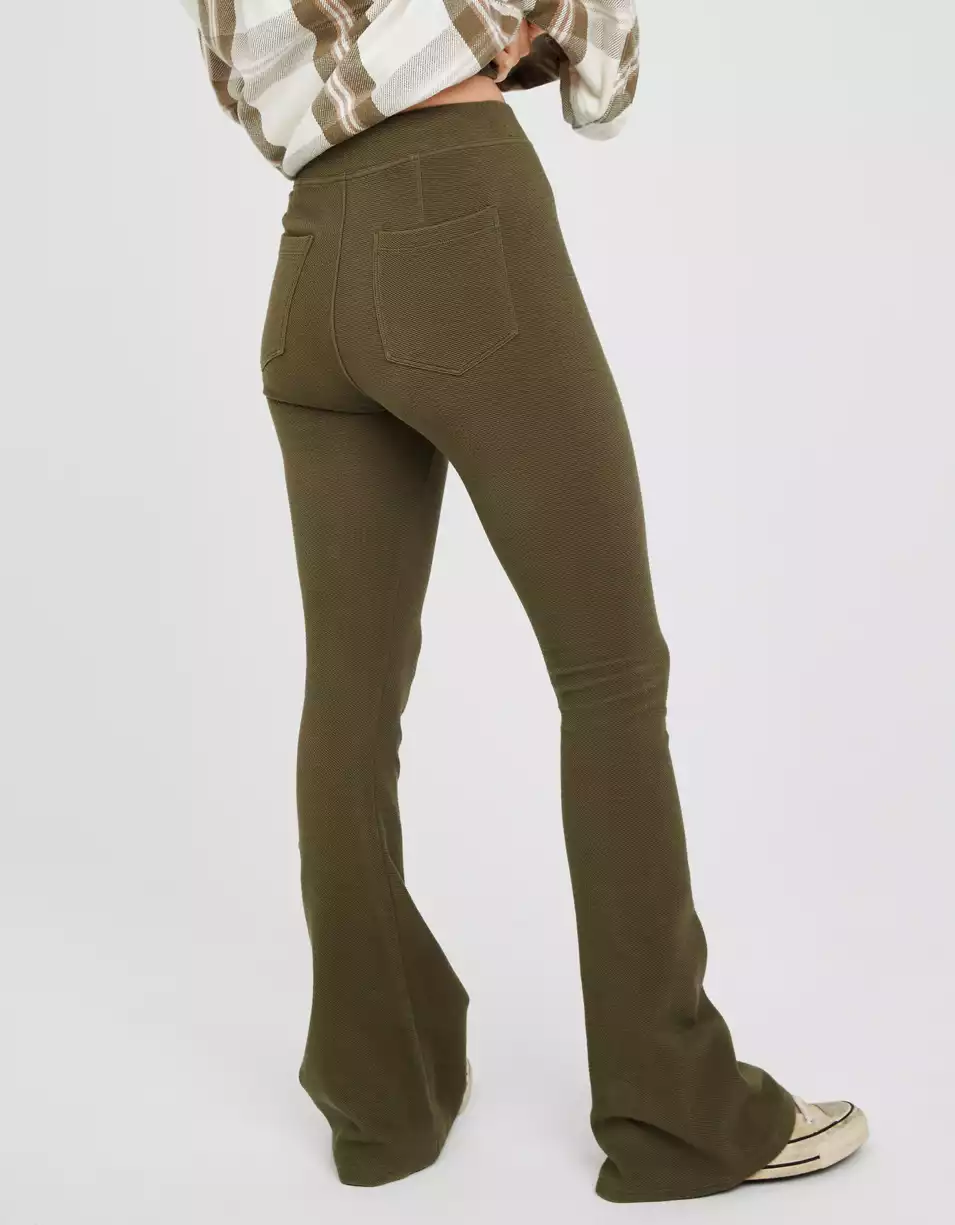 I also purchased 3 pair of the Offline by Aerie Real Me High Waisted Crossover Flare Leggings. What a mouth full!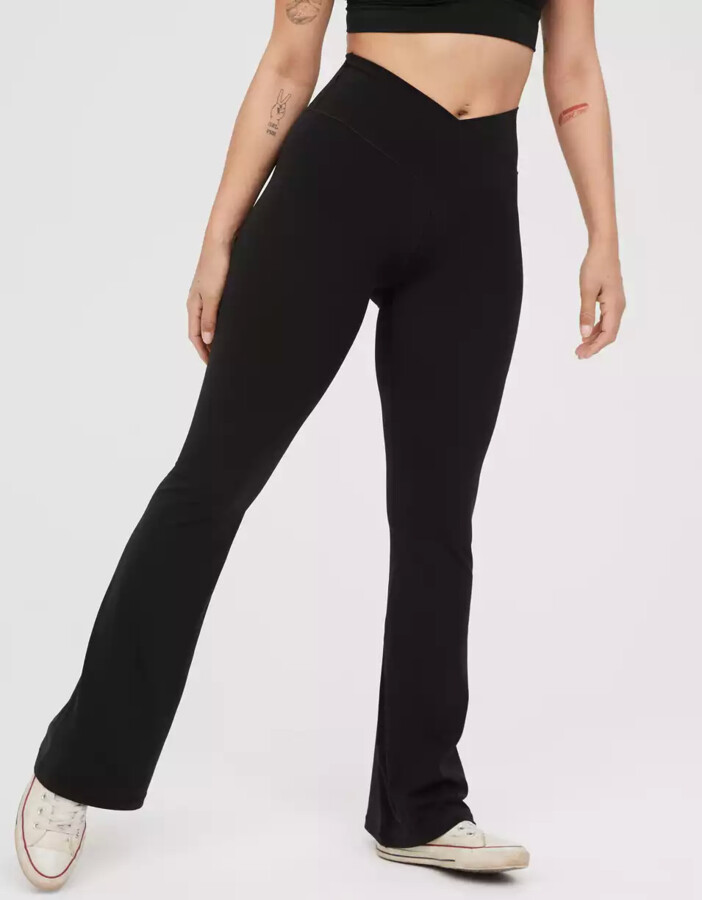 Why did I purchase 3 pair? They are that good! Also if you get frustrated with flare styles that drag the floor, these come in a short length for those of you who are petite. For size reference, I'm wear a size large – regular length.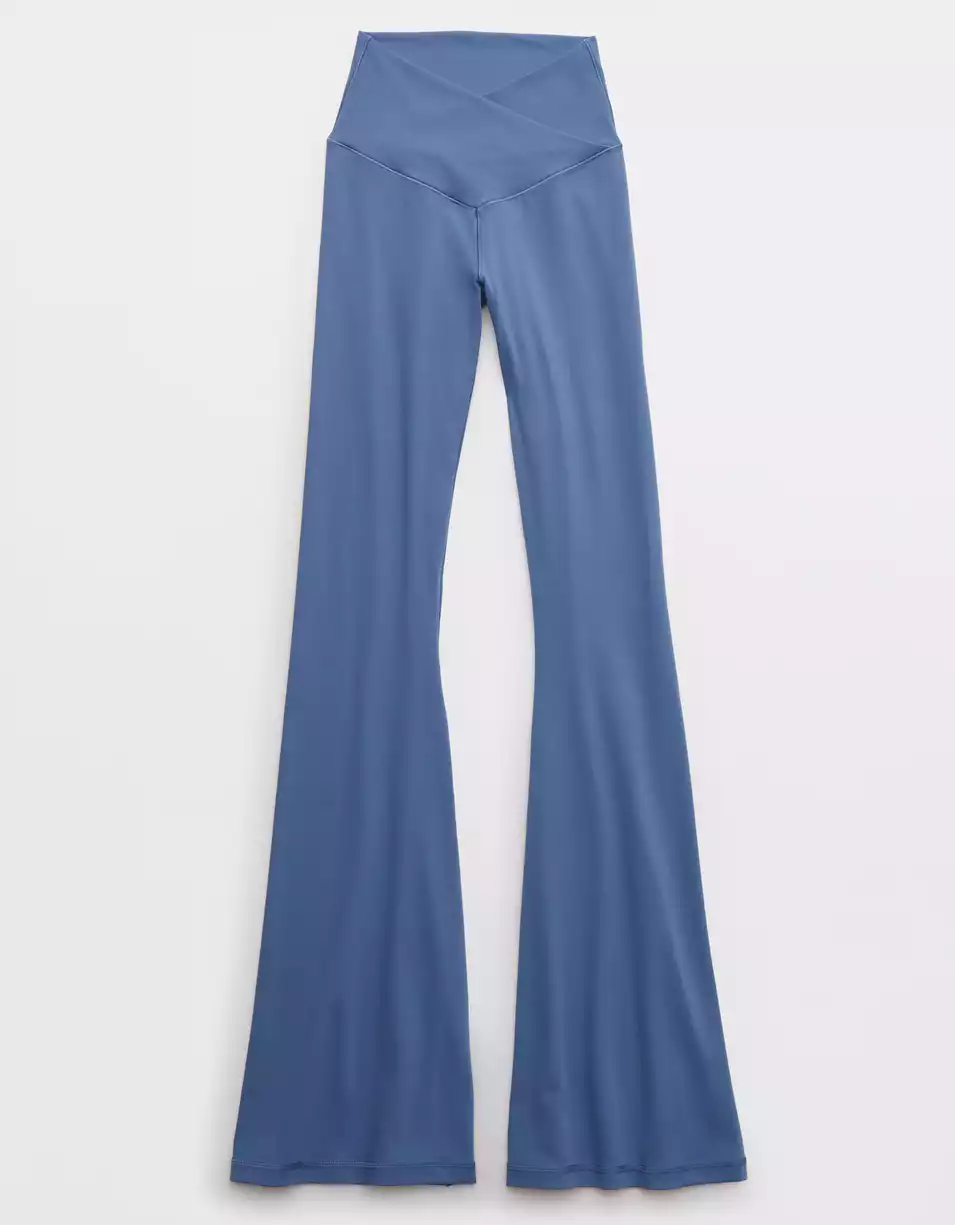 I have black, grey, and this blue color! I love the fit, fabric, and comfort of these and I think you will too.
I have to include these Offline by Aerie Real Me Crossover Flowy Shorts. They remind me of a skort because they have a built in shortie underneath with a pocket. The fabric is so soft and gives you just the slightest amount of support.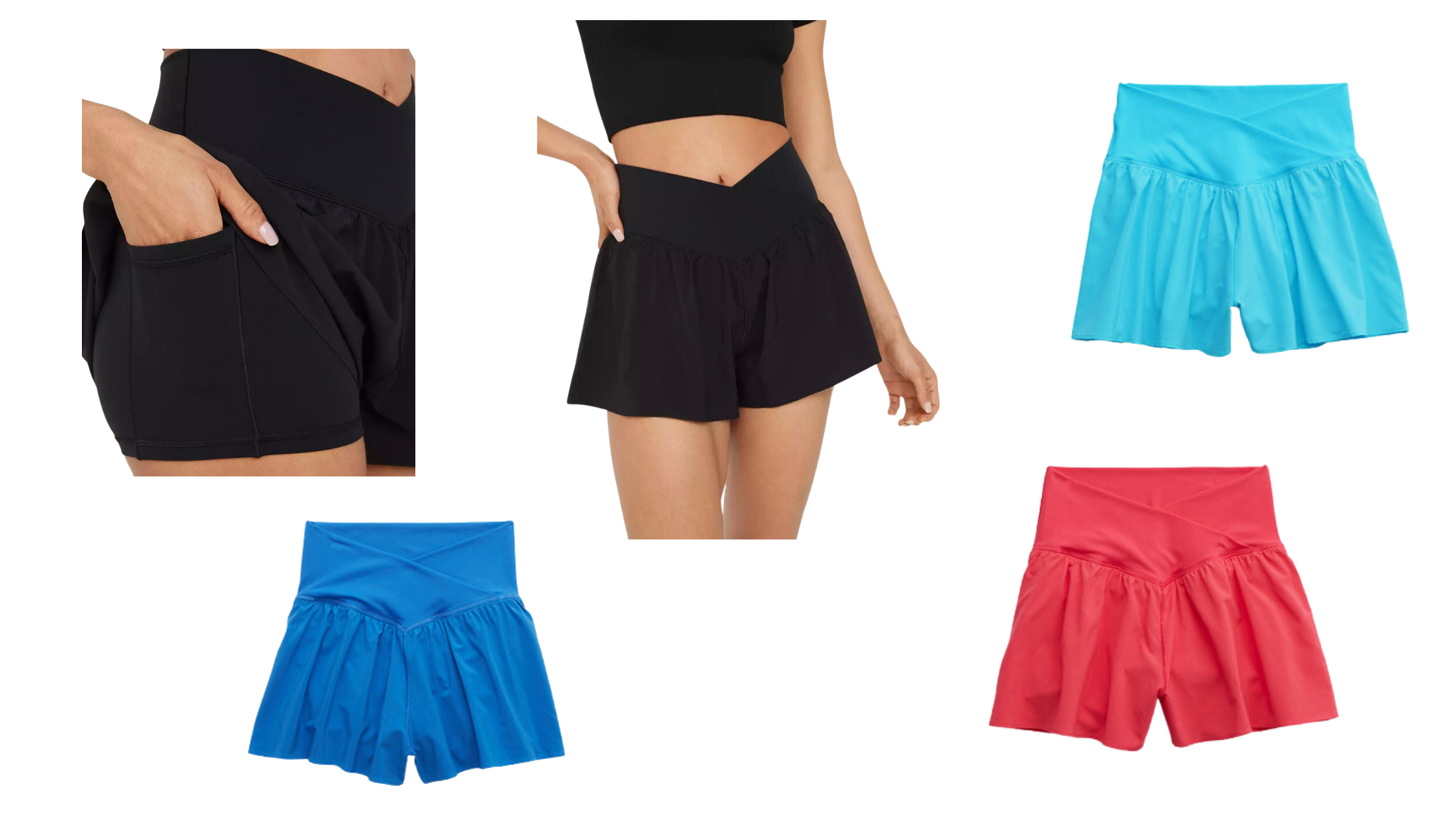 They come in several colors. I went with a size large and purchased the cobalt blue, black, and white. Honestly I would like one of every color. If you don't love wearing shorts because they are uncomfortable, I think you will love these.
The last item I will mention from Aerie are their tees. They have a great selection of oversized tees that look great with the leggings and the shorts! They are truly oversized and I sized down from a large to a small or medium. It really depends on how oversized you want the fit to be.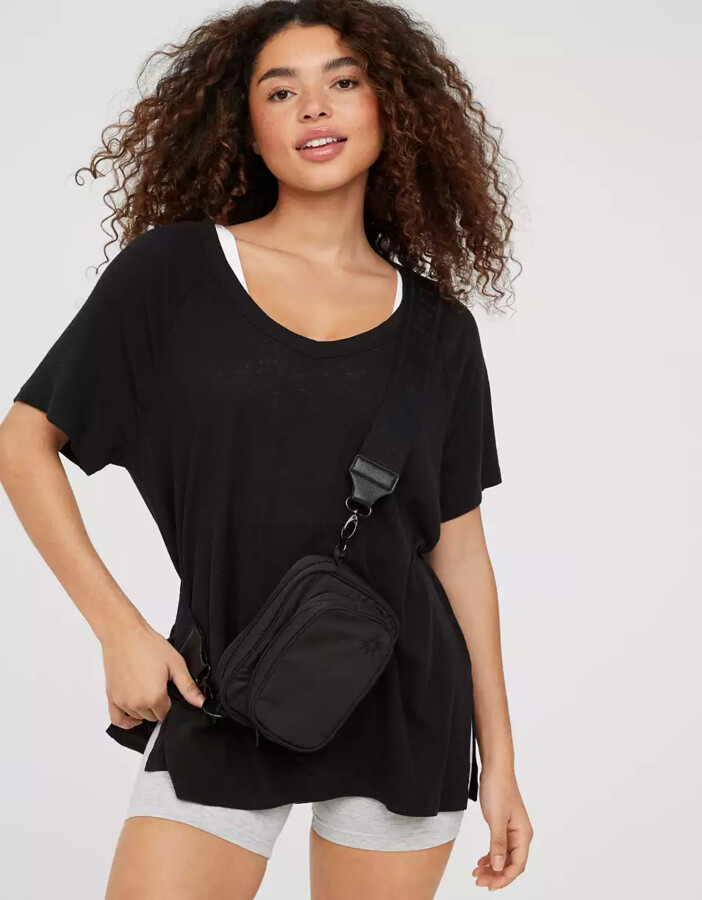 The bouncy cotton V-neck is a March favorite…I got the grey and pink in a size small. It is in the photo above.
I also like the oversized extreme V-neck boyfriend tee.
Other Clothing Favorites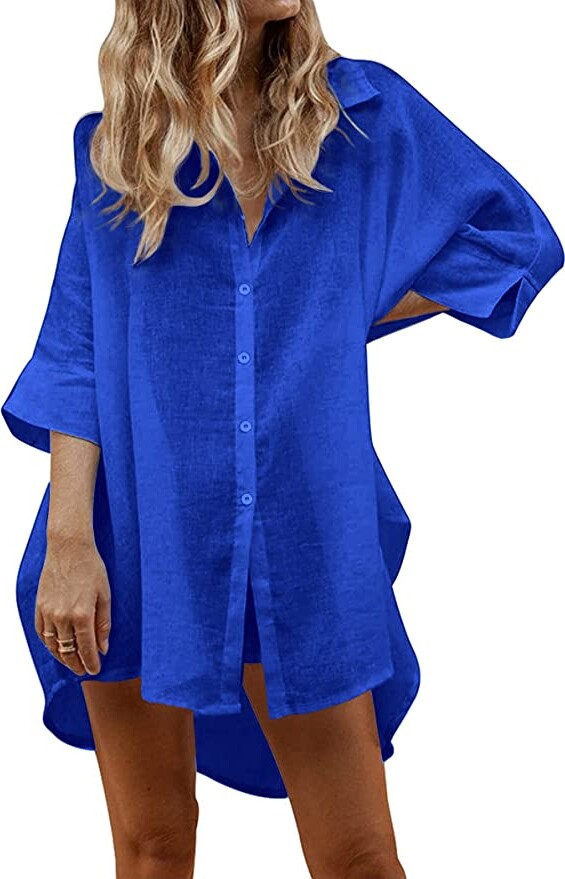 This oversized linen button down is a recent Amazon purchase. I wore it recently with the Aerie black flared leggings, black tank, and this blue linen top over the tank left open. I wish I had snapped a photo for you.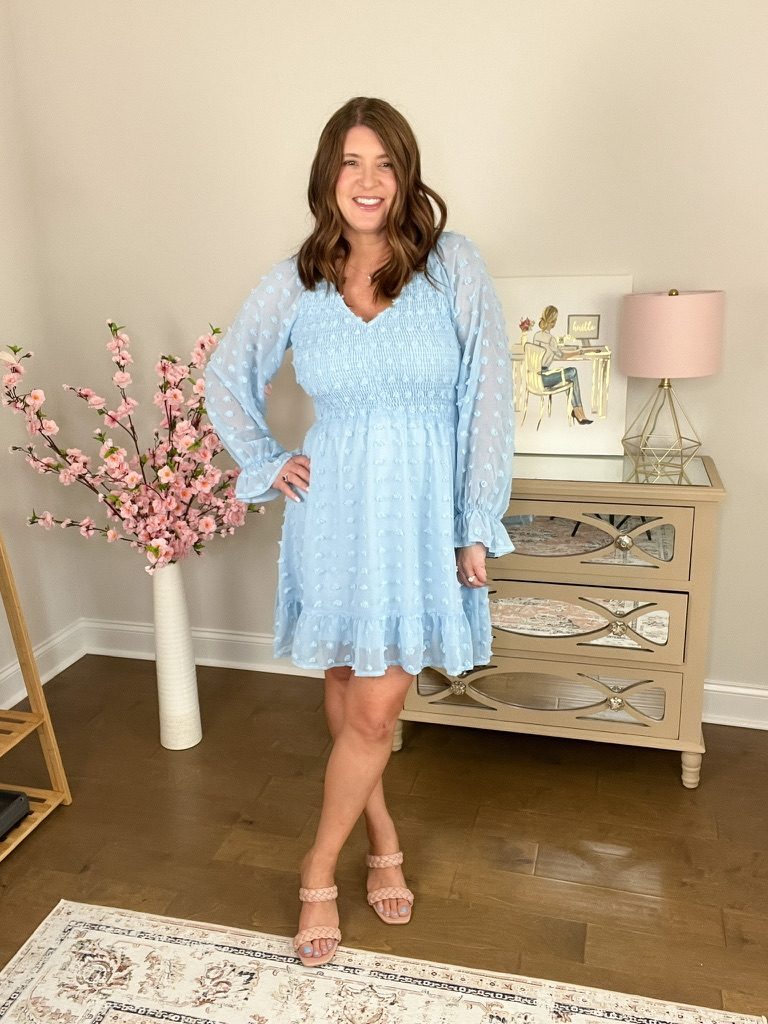 If you missed my 5 spring dresses under $50 post, you can see it here. This was my favorite dress from this collection and I decided to keep this blue swiss dot dress for Easter.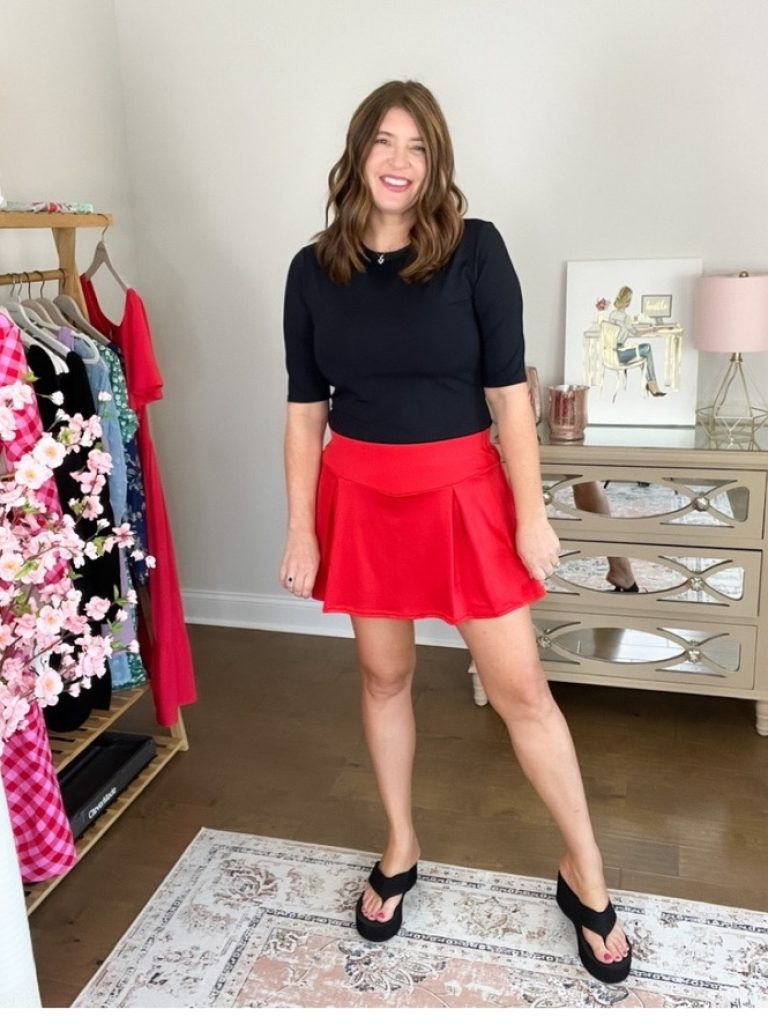 My spring Walmart post was a mix of faves and fails. This red skort was a favorite of mine!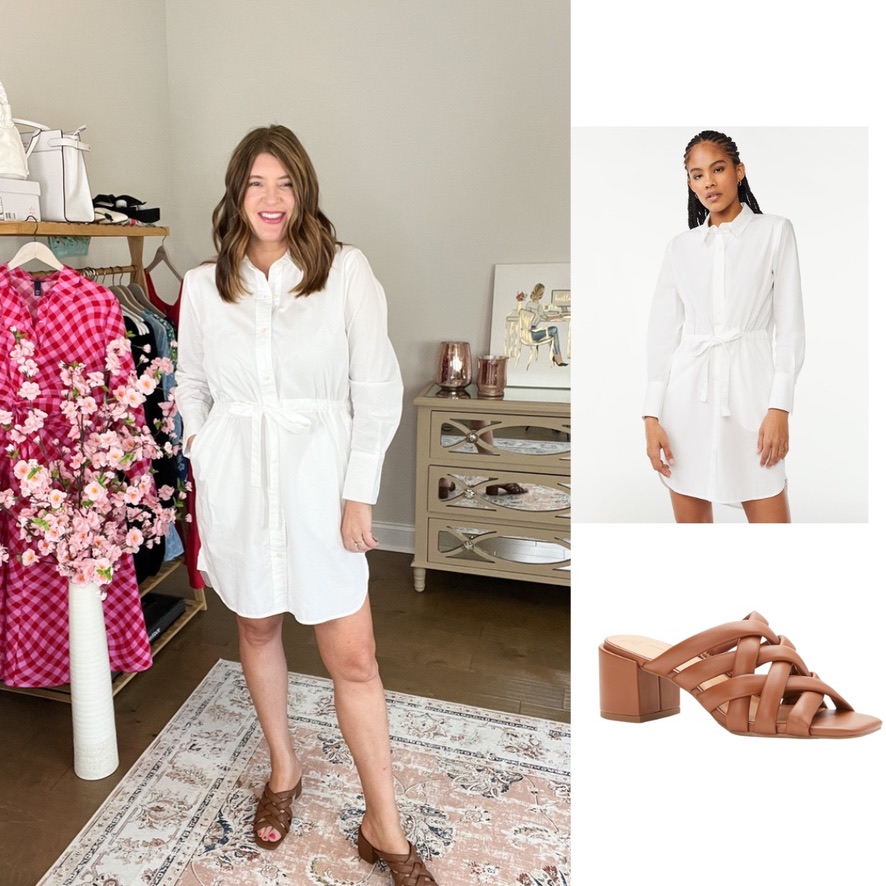 One of the top sellers from the Walmart spring try on was this white shirt dress by Free Assembly. I also liked the brown woven sandals paired with the dress!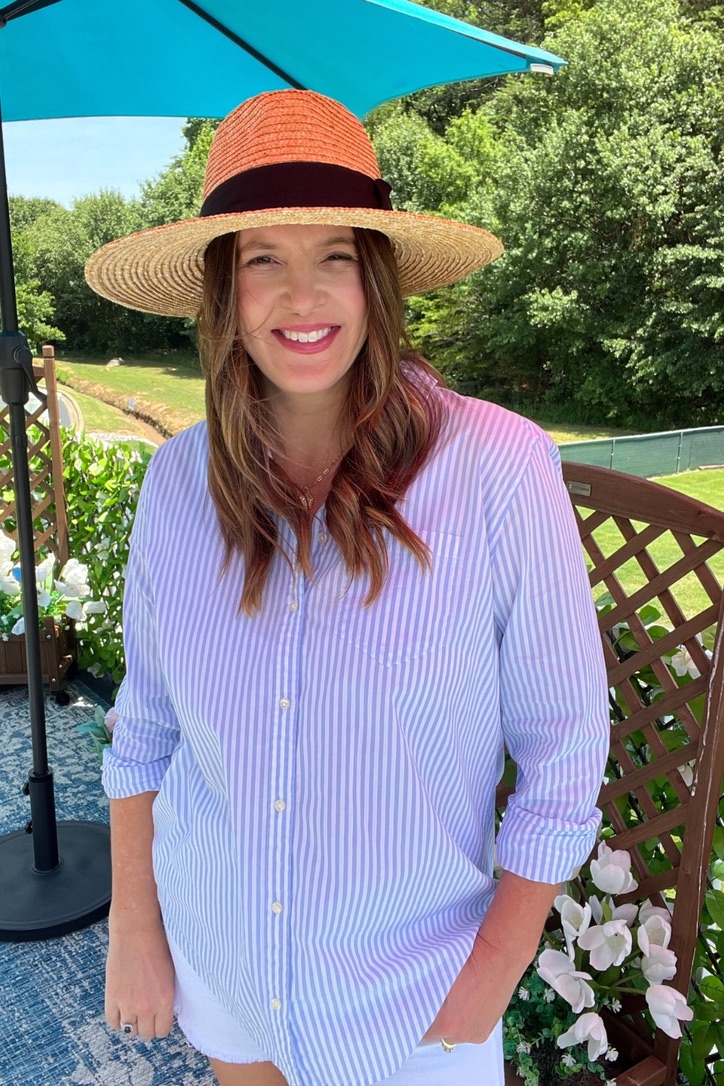 This Amazon Essentials button down top was another top seller in March. It comes in this stripe pattern as well as solids. This is from my most popular post ever…the coastal grandmother look. It has gone viral on Pinterest and I love this style.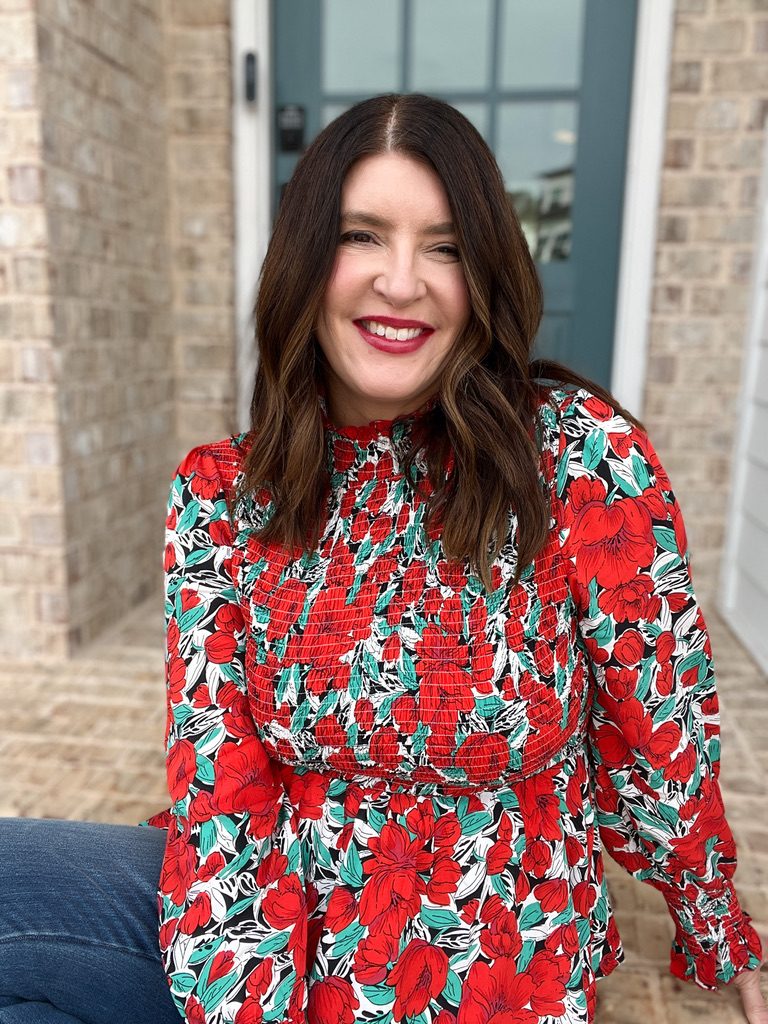 This smocked red floral top was a top seller. This is such a pretty top, I can see why it was a reader favorite!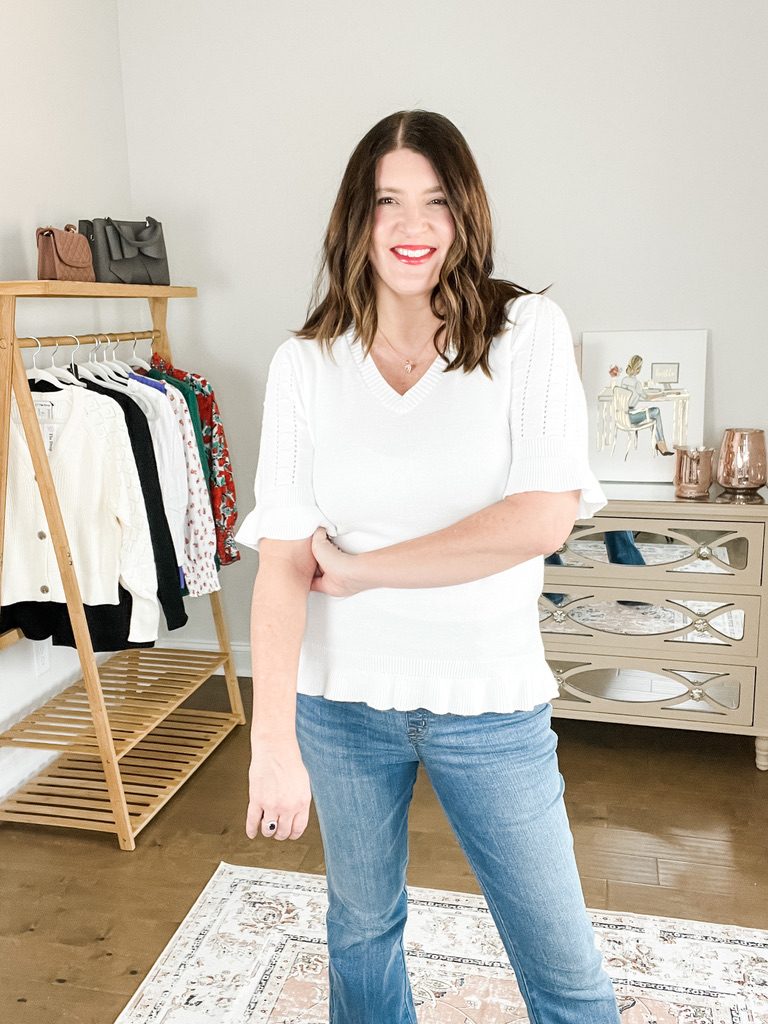 The other top Amazon seller in March was this spring sweater. I love the fit and the feminine detail on this one.
March Beauty Favorites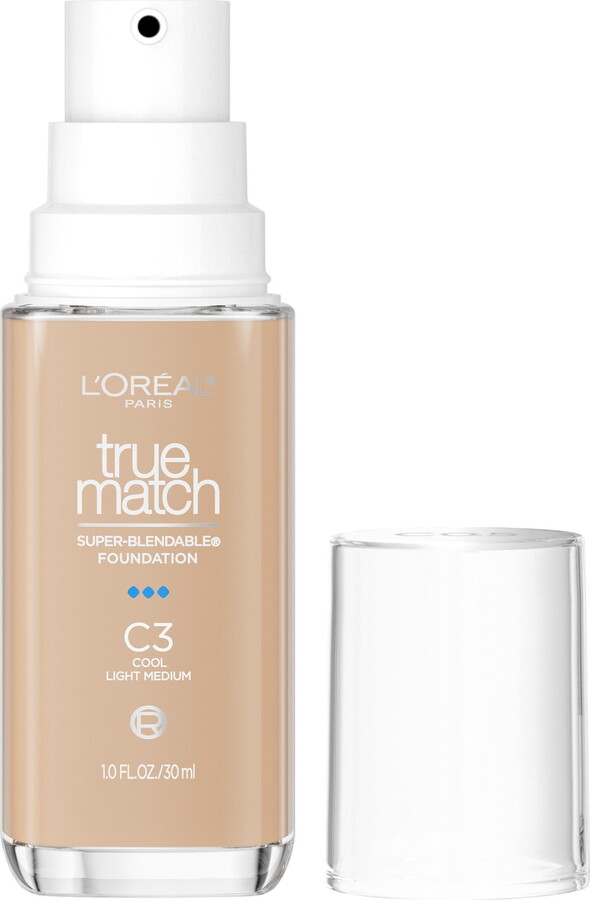 I did a review of the Loreal True Match Super Blendable Foundation. This oldie but goodie has been repackaged with a pump dispenser and reformulated. See my full review here. This was a favorite for me in March and I think you will like it too!

Alpha Skin Care Renewal Body Lotion: I have mentioned this product many times over the years and it continues to be a favorite with me and a top seller. As we move into warmer weather, you will be amazed how this improves the look of your skin…especially crepey arms and legs.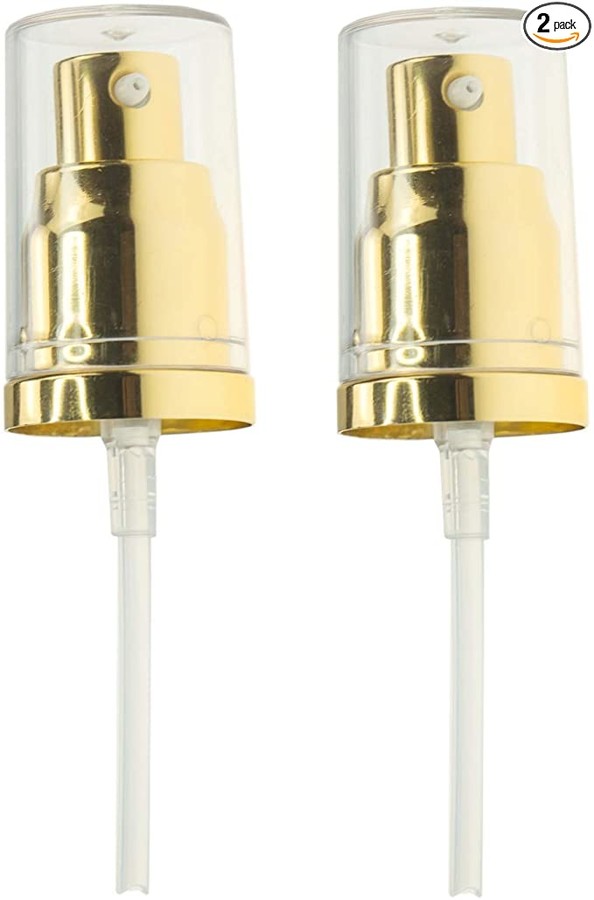 Two pack foundation pump: This is another Amazon find that has consistently been a top seller here on the blog. If you have a foundation that does not come with a pump dispenser, these fit most bottles including the Estee Lauder Double Wear foundation.

Another favorite of mine is this self tanner. It has skincare ingredients in it and gives a nice color to the skin that is not too orange.
March Favorites For The Home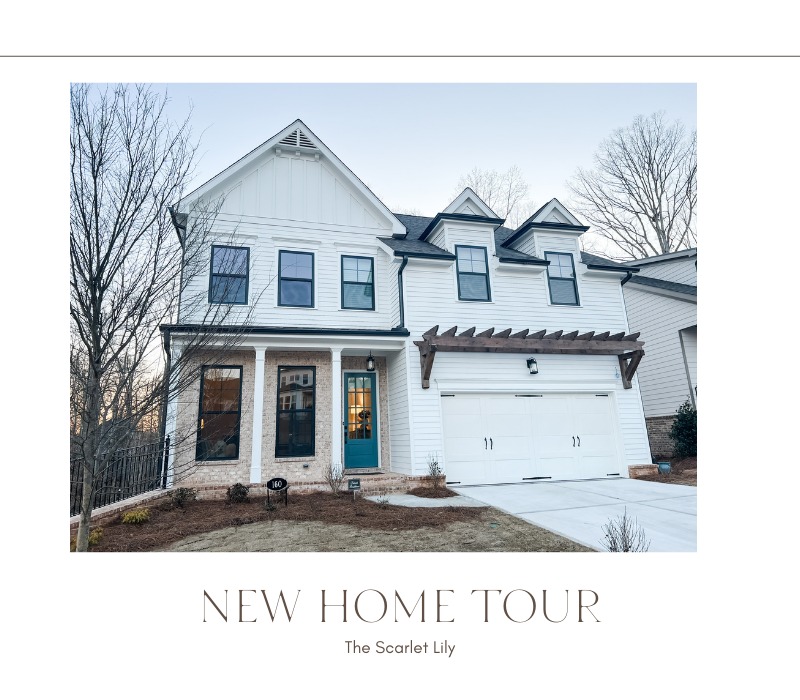 As many of you know by now, we moved into our new home at the end of January. I have purchased many things for our home…some big purchases like furniture and some more practical things. If you missed my new home tour post, you can see it here.
I didn't share the master bathroom on the home tour, but the photo below is under my sink. There is weird plumbing going on so I needed a storage solution to organize this space.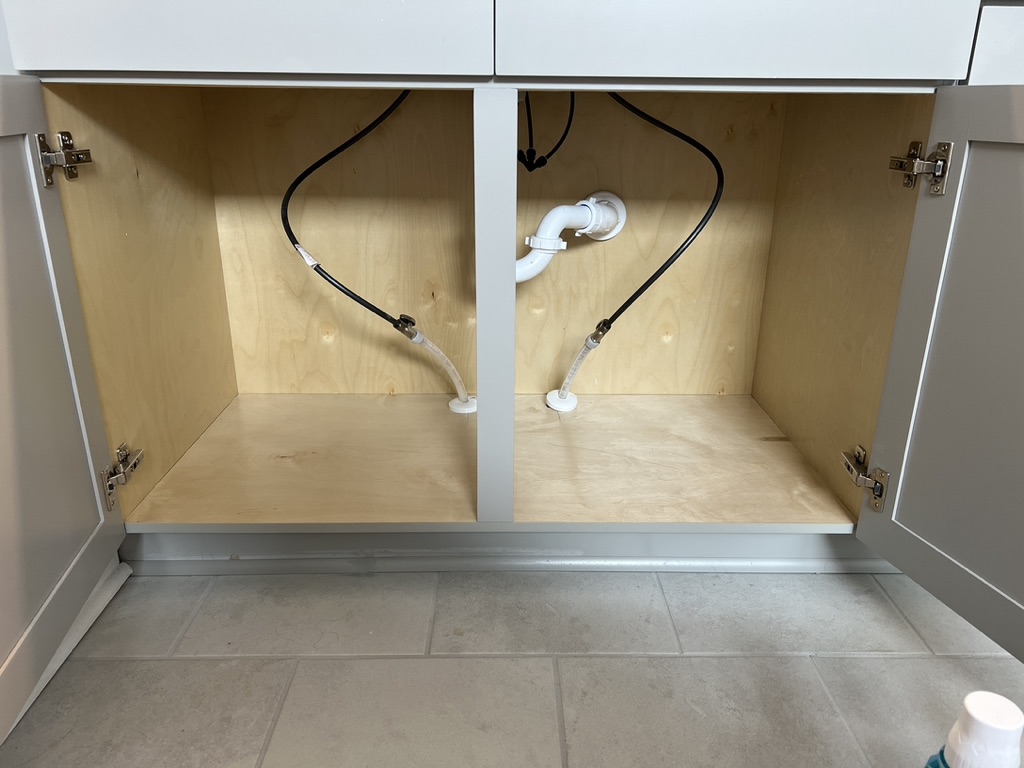 I found these pull out shelves that do not need to be mounted on Amazon. They came in a set of two and I was very happy with how this turned out.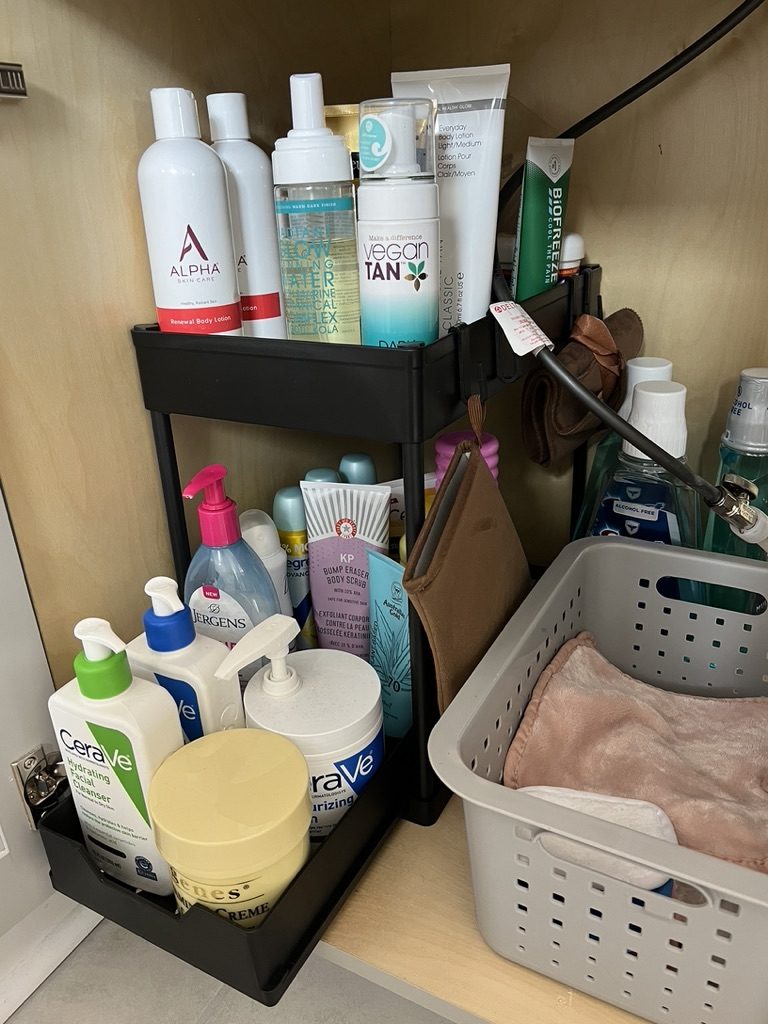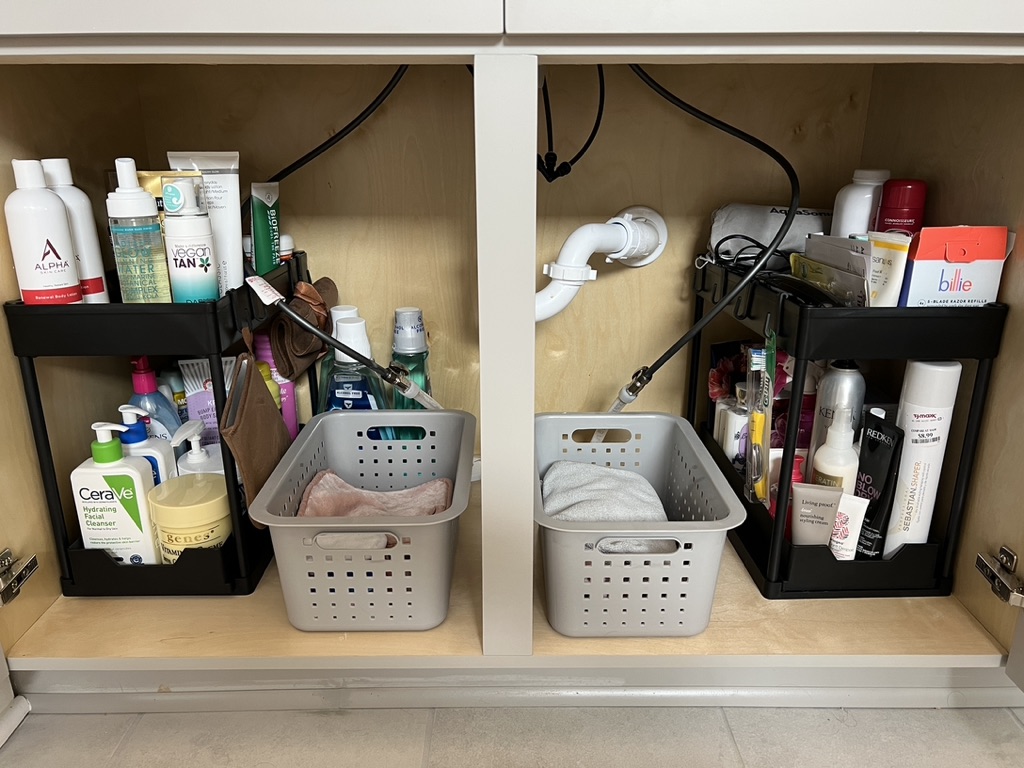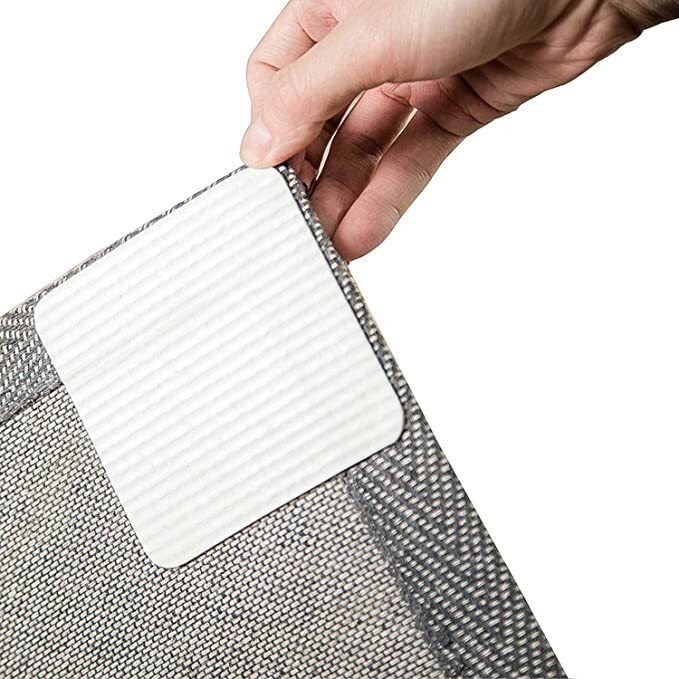 If you struggle with your area rugs slipping all over the place, you need these rug grippers! We have dogs that run through the house, and these little stick on grippers have held our rugs in place.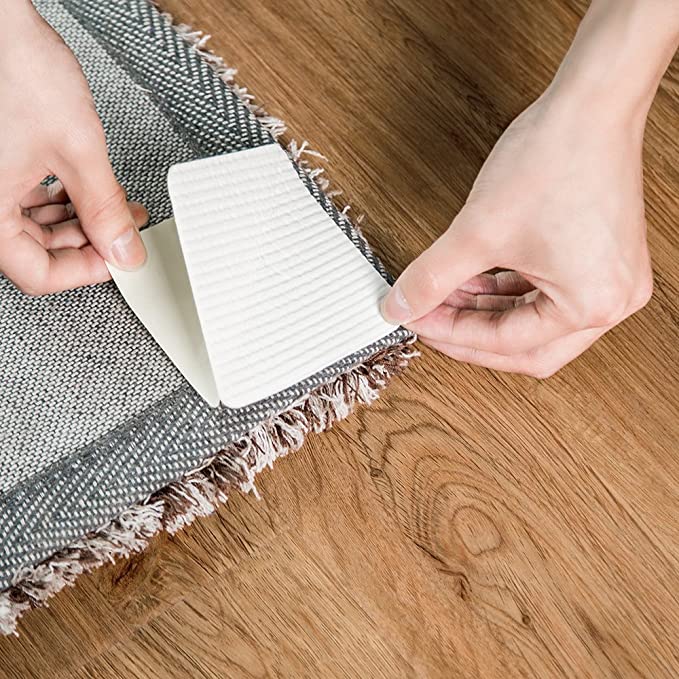 The adhesive side sticks to your rug, and the side that touches the floor is a gripping material, but will not permanently adhere to your floor or cause damage.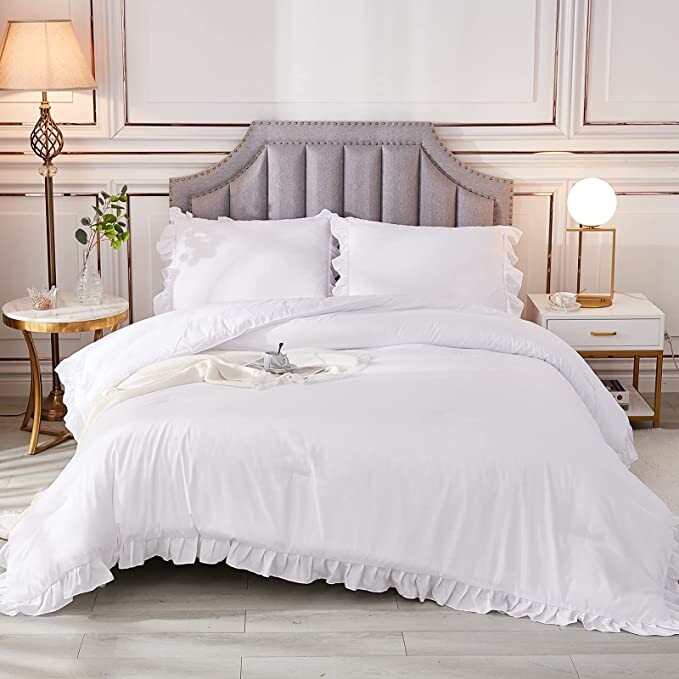 I'm also loving my new white comforter for the master bedroom. This is not my bed in the photo, but I plan to share this area of my new home soon.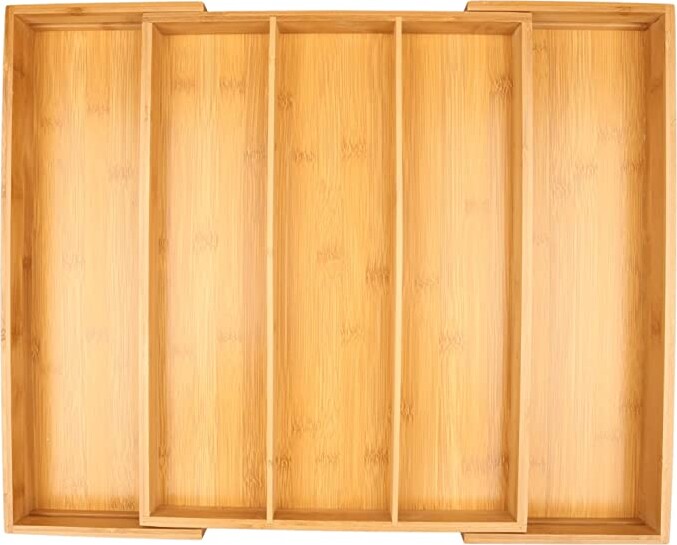 This expandable bamboo drawer organizer is a winner. I'm enjoying using this in the kitchen, but it could be used in any area of your home.
Thanks for joining me today and have a blessed Easter weekend!