One of the most common complaints for midlife women is the appearance of their upper arms. Unless you are dedicated to working out regularly to tone this area, chances are you have experienced at least some degree of a flabby upper arm. Now that the weather is heating up, staying cool is a top priority….so what's the solution? Well, there are some fashion tips that will help minimize this problem area. Here are several ways to disguise upper arms while staying cool this summer!
Keep This In Mind
We all want to look our best, and I find it fascinating that the way we dress can have such an impact on how we look. The simplest style tips can work to your advantage, and I'm all for using these tips and tricks, but I want to remind all women to be kind to yourselves. As we age it will be more challenging to maintain our weight and overall fitness. Do the best that you can. Eat healthy, keep moving, and then give yourself some grace!
The Big Picture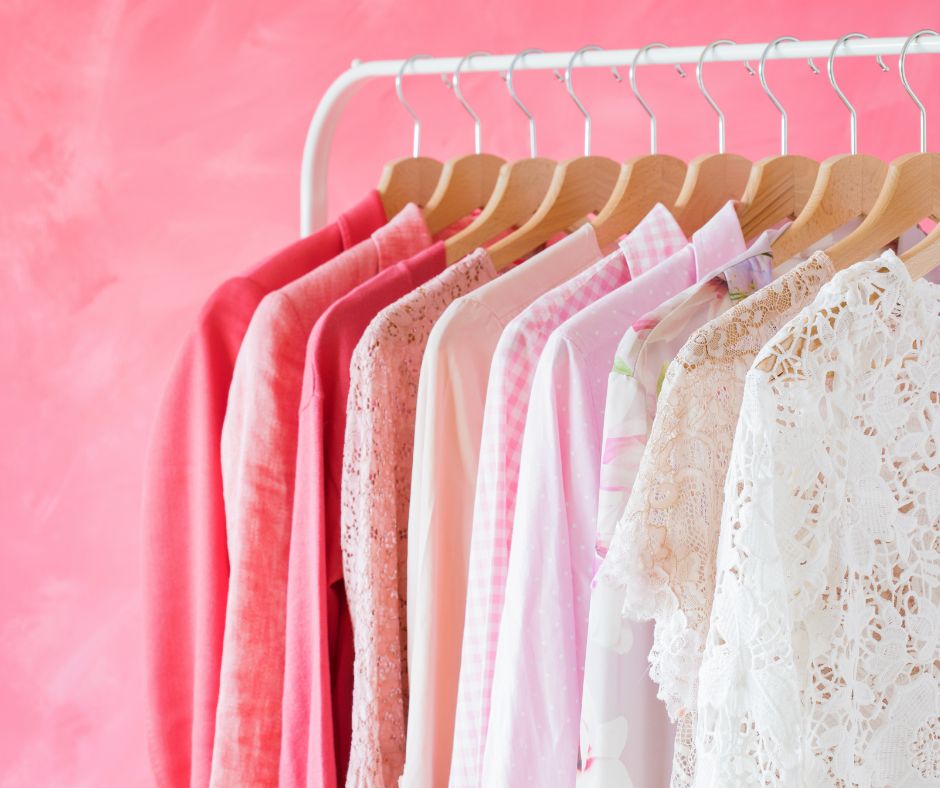 This may seem pretty obvious, but the big picture goal in disguising upper arms is choosing the right top or more specifically the right sleeve. Summer clothes are all about staying cool, and when we were younger pretty much any style would work for us. Now we just need to be more thoughtful when we wear certain styles to make sure we are not drawing attention to the very thing we want to minimize. So let's get into the specifics.
Wear Elbow Length Tees
When trying to disguise upper arms, one of the worst things we can do is wear a t-shirt that has a form fitting sleeve that hits mid upper arm. This is most likely the fullest part of the arm, and having a sleeve stop there is like pointing to it.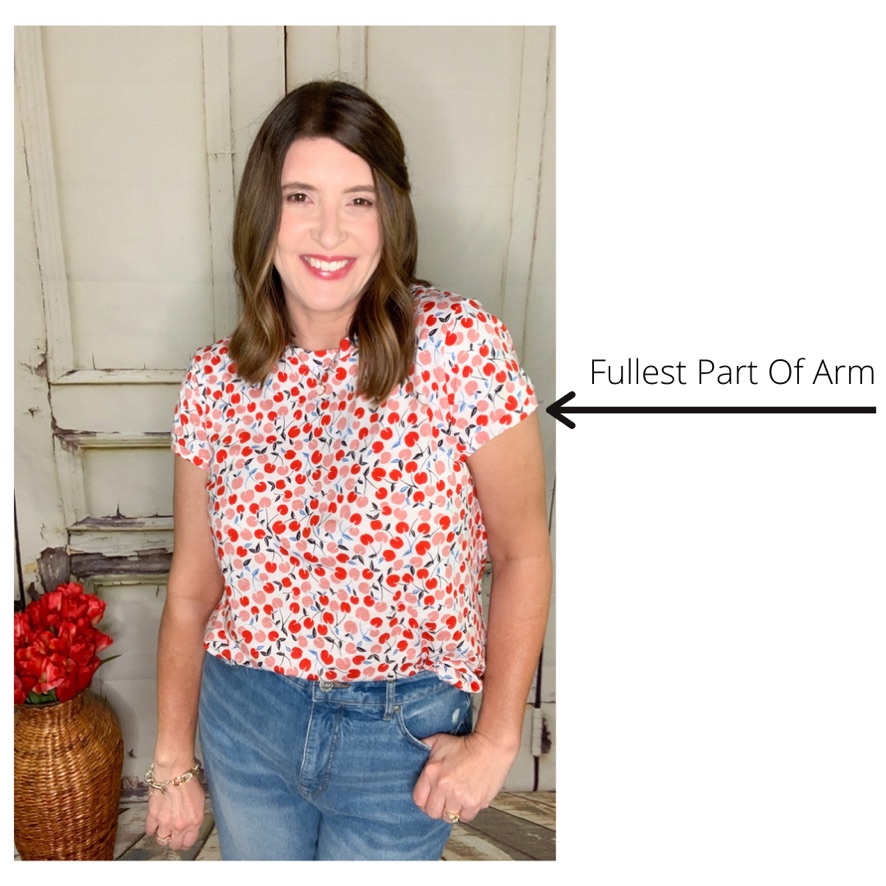 Instead, wear an elbow length tee. That extra few inches of sleeve length will disguise the area without making you hot and uncomfortable. Try to avoid an elbow length tee that is too tight on the arm, but just skims the arm instead.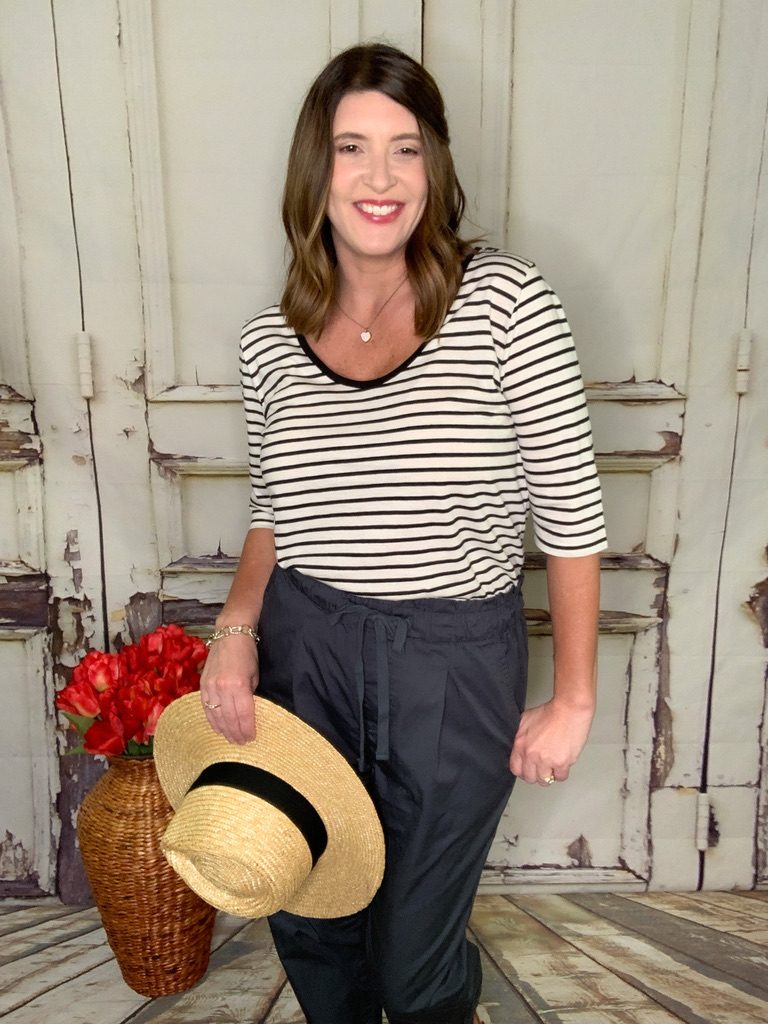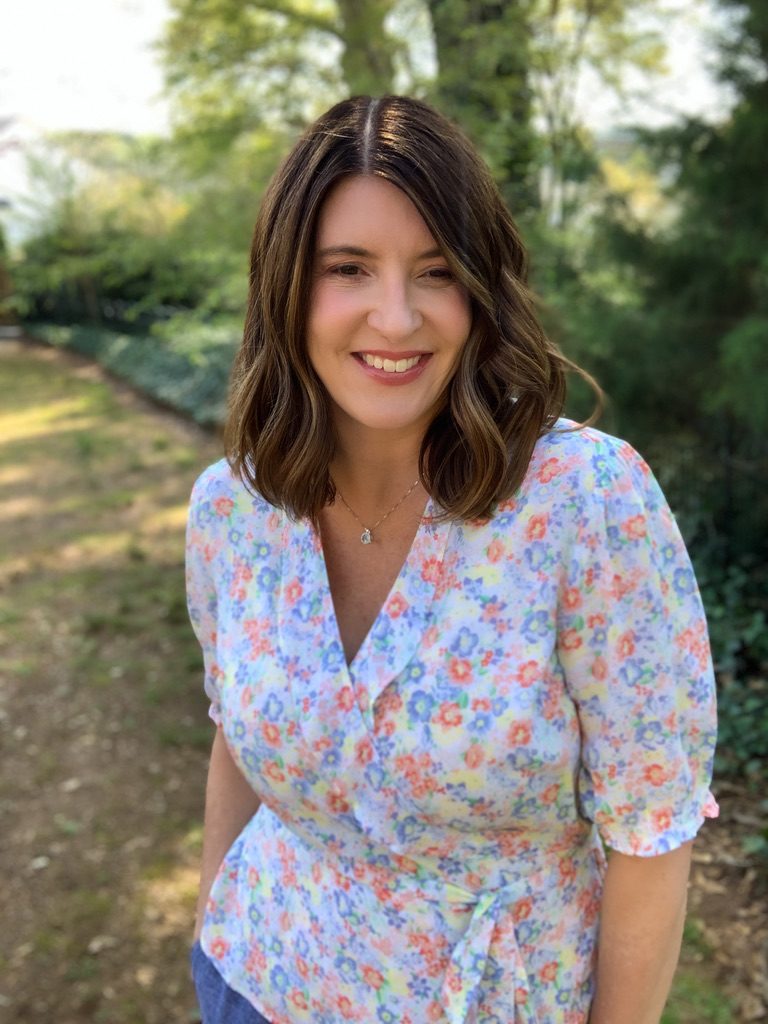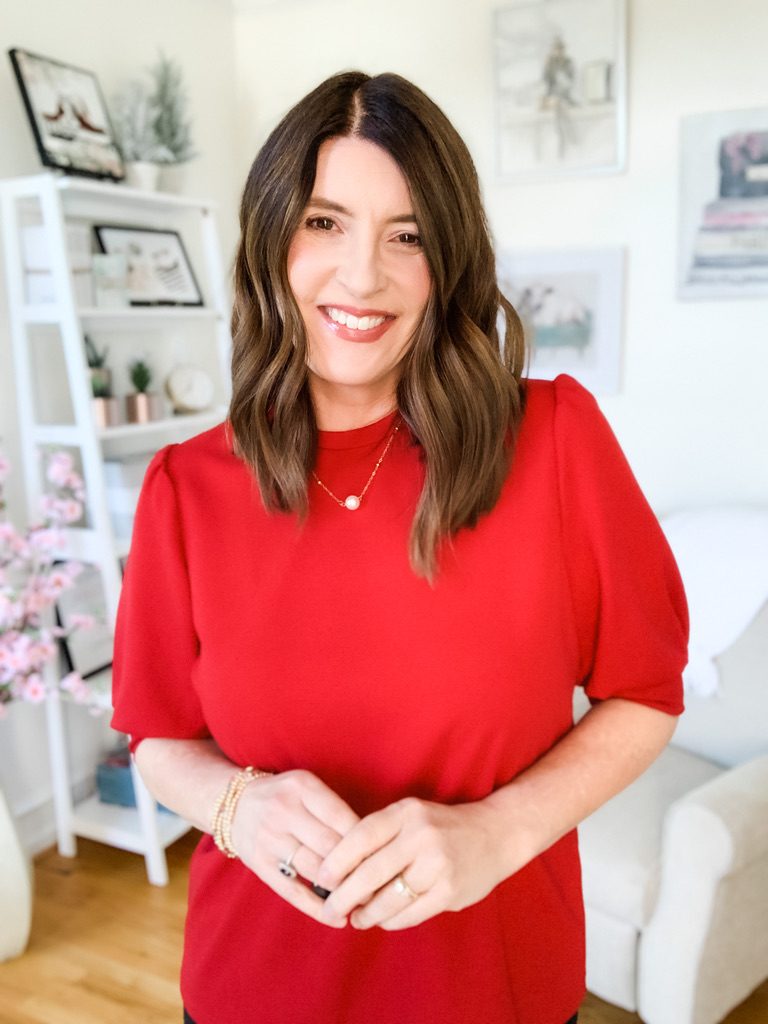 Wear 3/4 Length Sleeves or Long Sleeves Rolled Up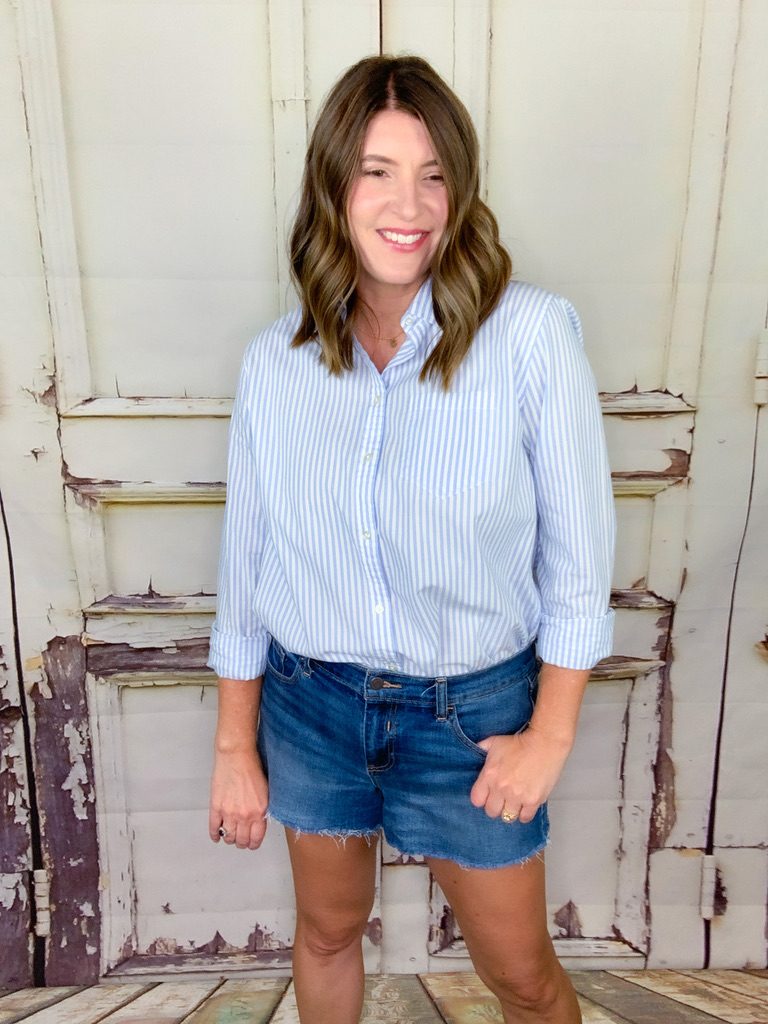 You may think that long sleeve tops have no place in your summer wardrobe, but that's not necessarily true. A long sleeve button down with the arms rolled up looks very chic.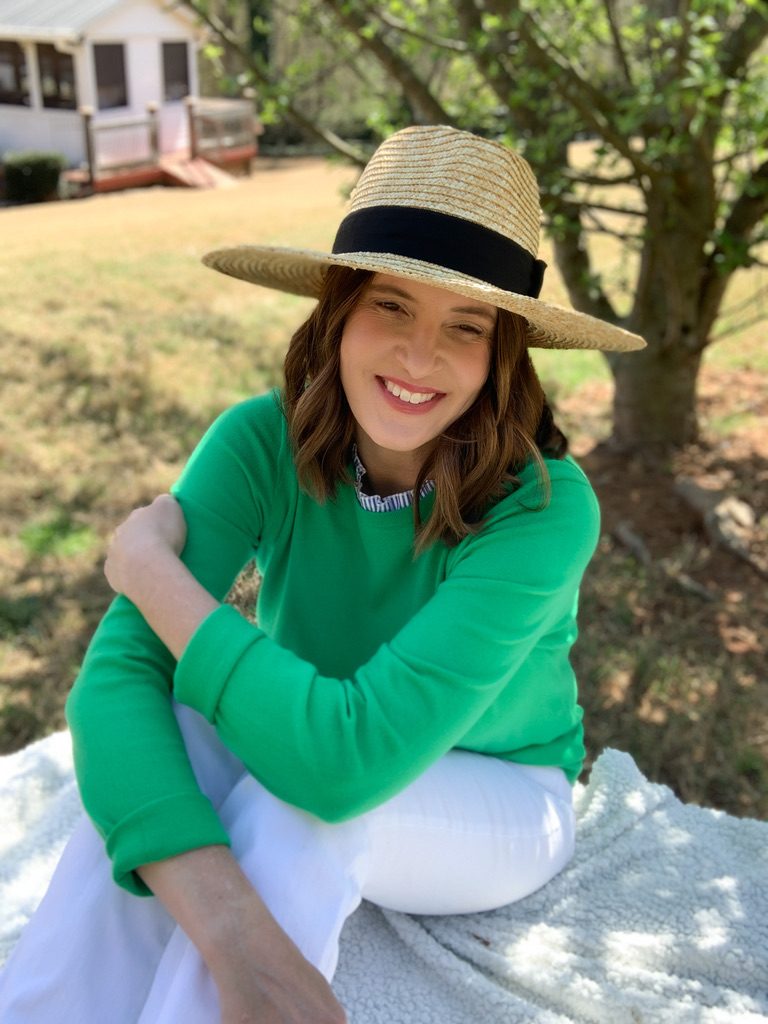 A summer sweater with the sleeves rolled up can also be very versatile.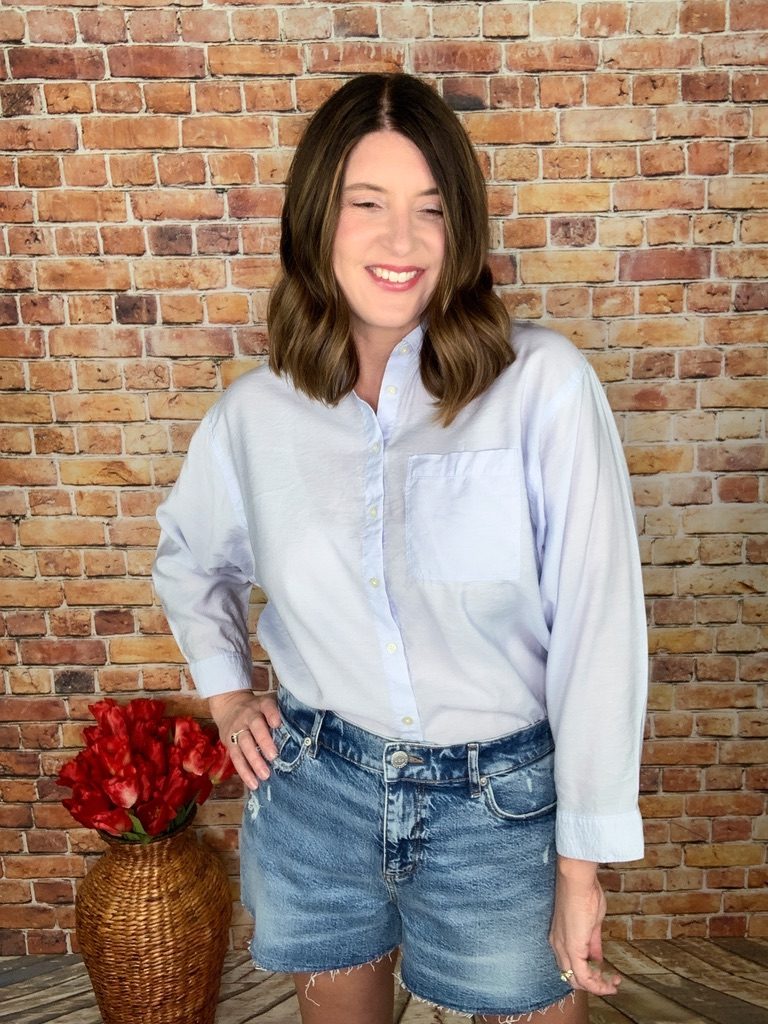 If you don't like to fuss with rolling up your sleeves, a 3/4 length sleeve is another option.
Ruffle or Crochet Detail
While on the subject of 3/4 length sleeves, having a ruffle detail or crochet at the end of a 3/4 length sleeve is also very flattering. Here are some examples.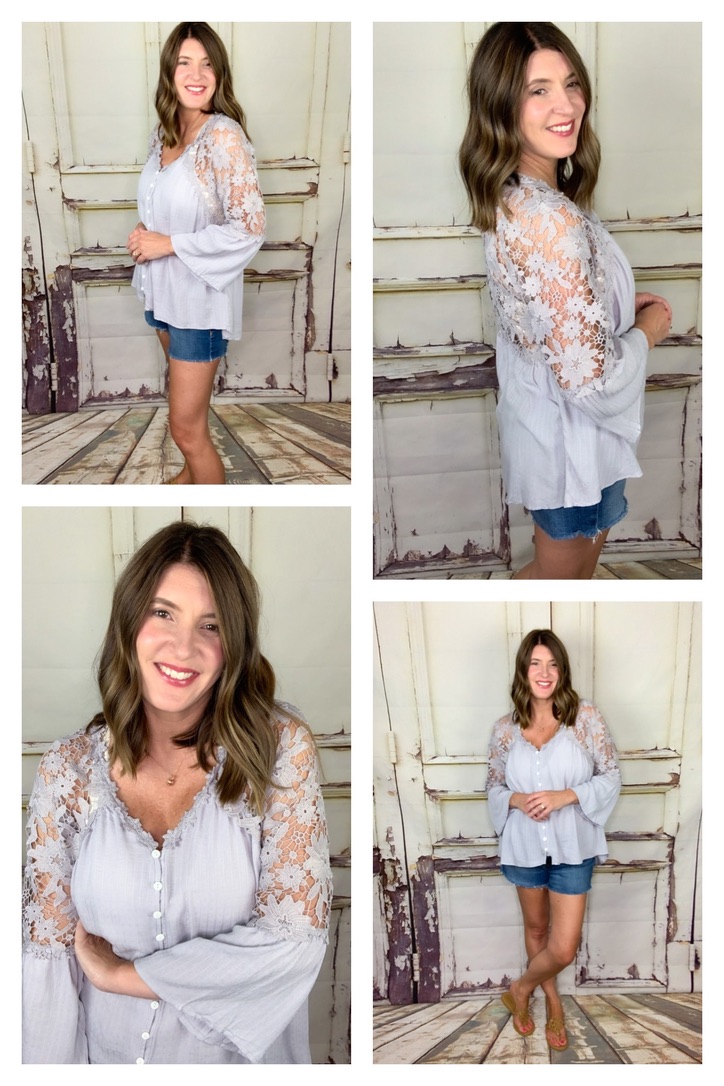 This top from Amazon comes in several colors and has a beautiful crochet detail as well as a bell sleeve. The crochet extends to the back and looks pretty with a bralette underneath.
If your arms are not your best feature, consider showing off your shoulders instead. This off shoulder top has transparent sleeves and ruffle detail. It is lined in the center to prevent being transparent.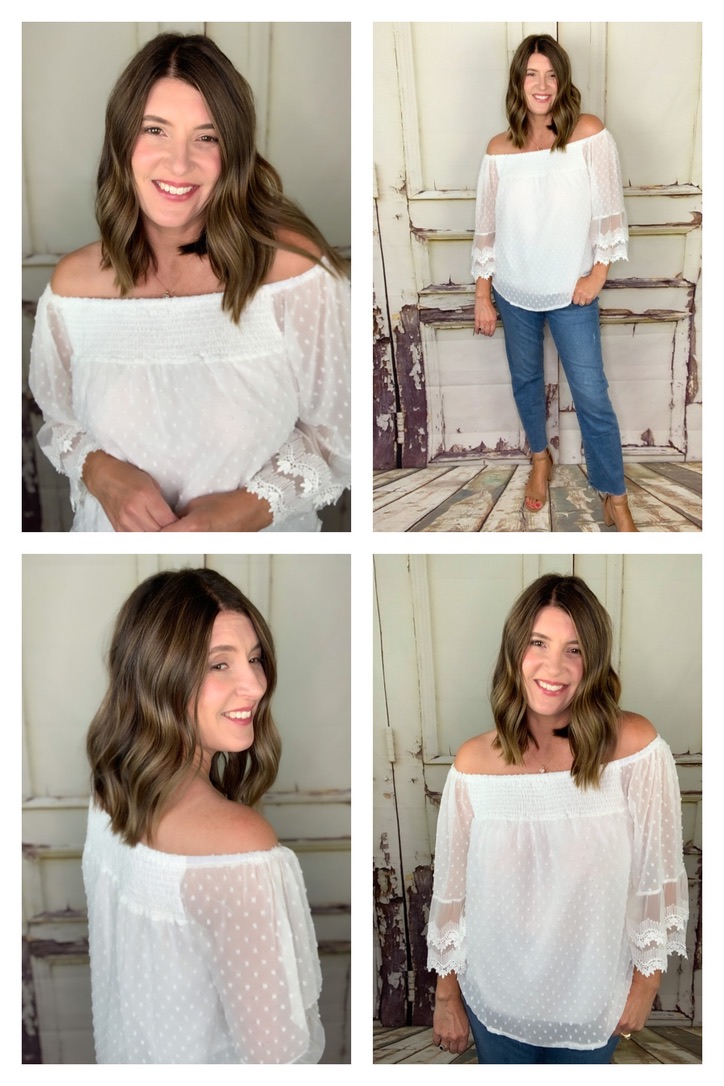 It can also be worn up on the shoulders , yet still shows off your neck.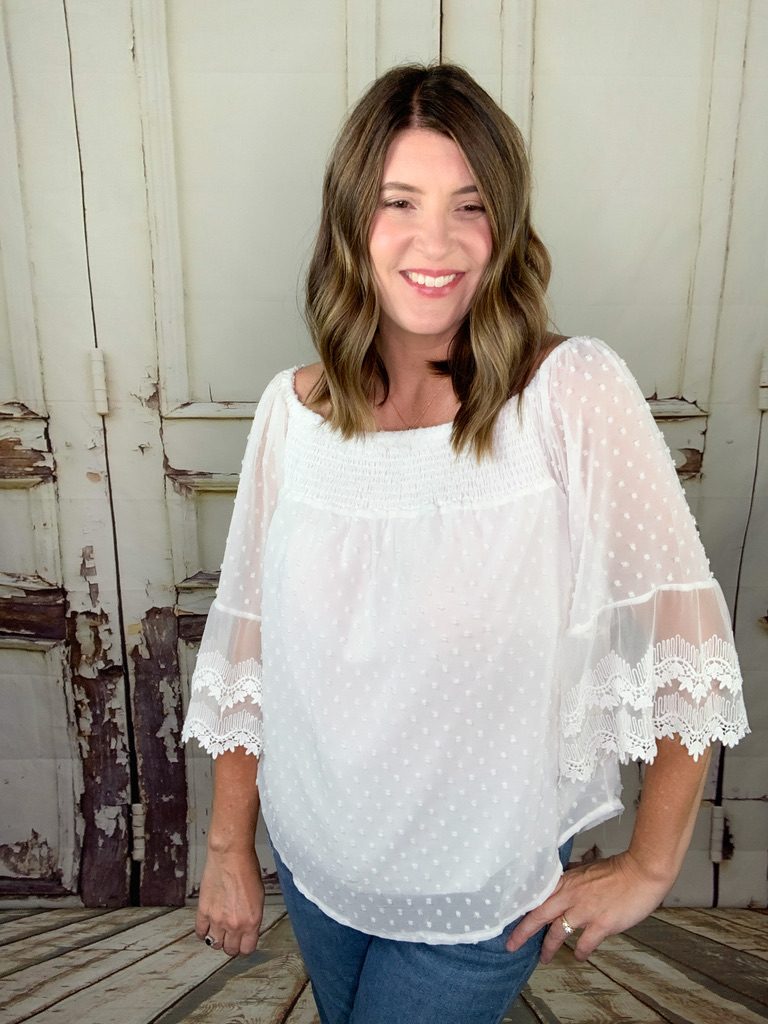 A Kimono Is Your Friend
A light and flowy kimono is the perfect way to disguise upper arms. They can be worn with shorts or pants, and even as a swim cover up. An added benefit is that they can camouflage wider hips if this is a problem area.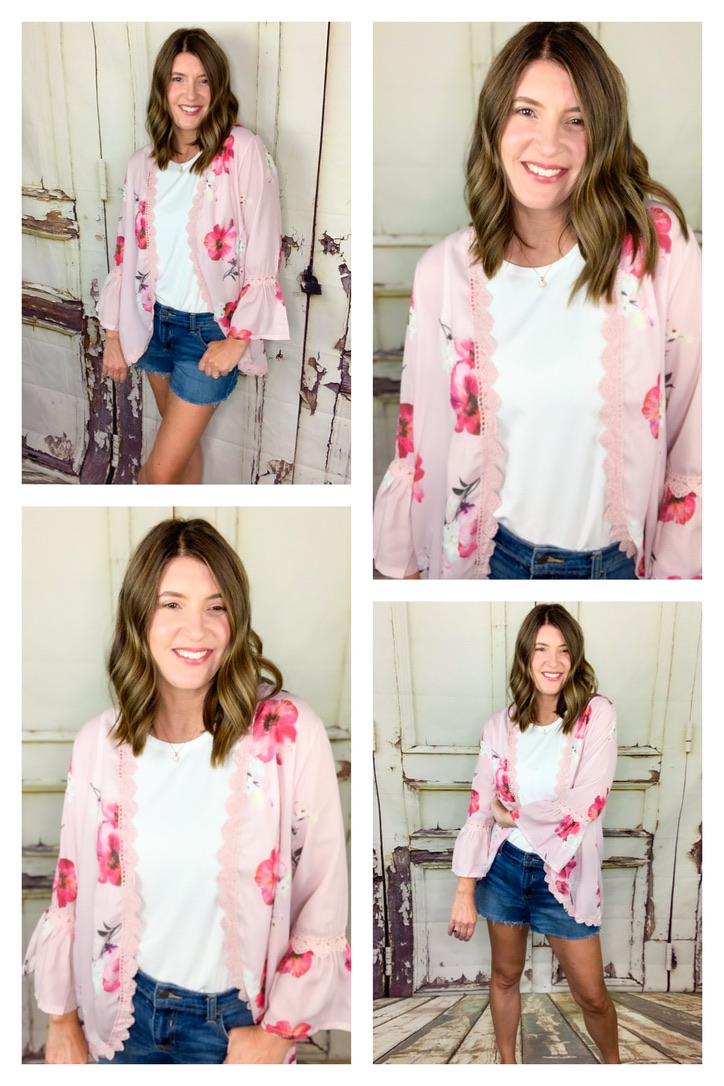 Wide Voluminous Sleeves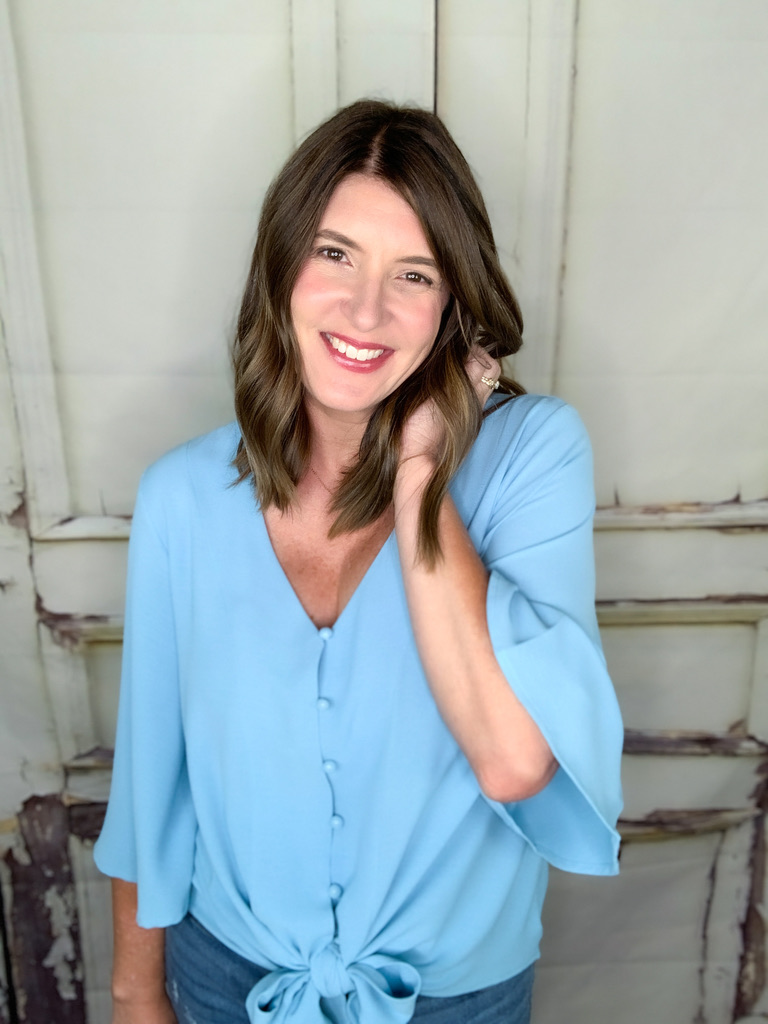 Wearing wide and voluminous sleeves to disguise upper arms is easy when this style is so on trend right now. Big voluminous sleeves are everywhere, so use this style tip to your advantage! I love the color and style of this tie waist top. It comes in several color options.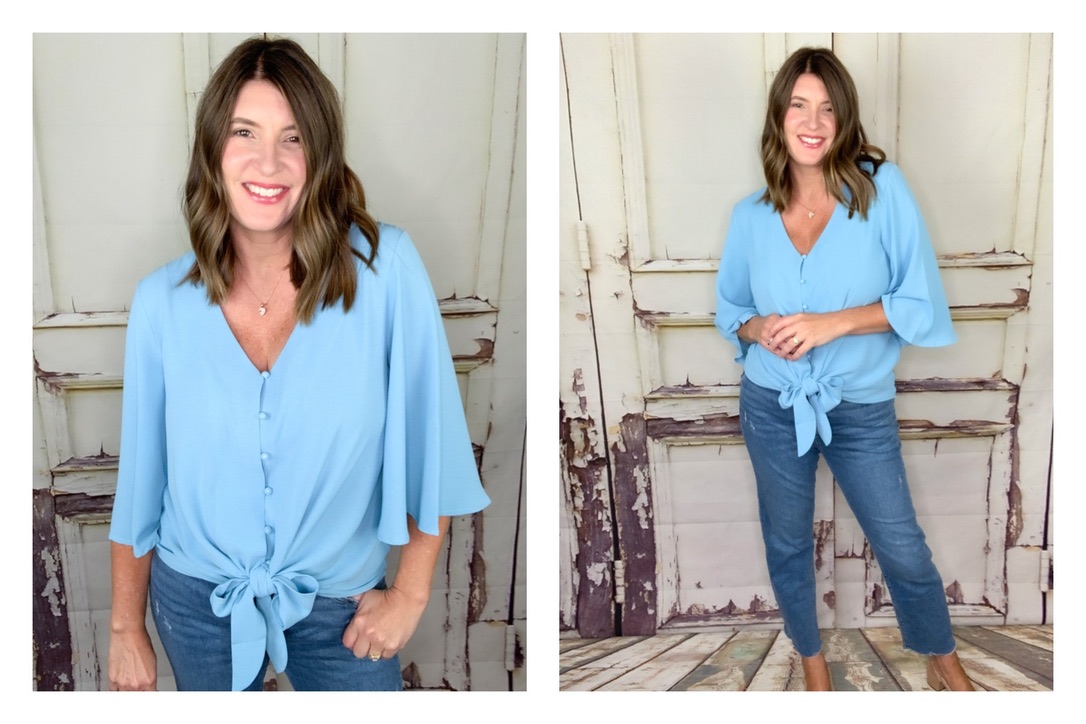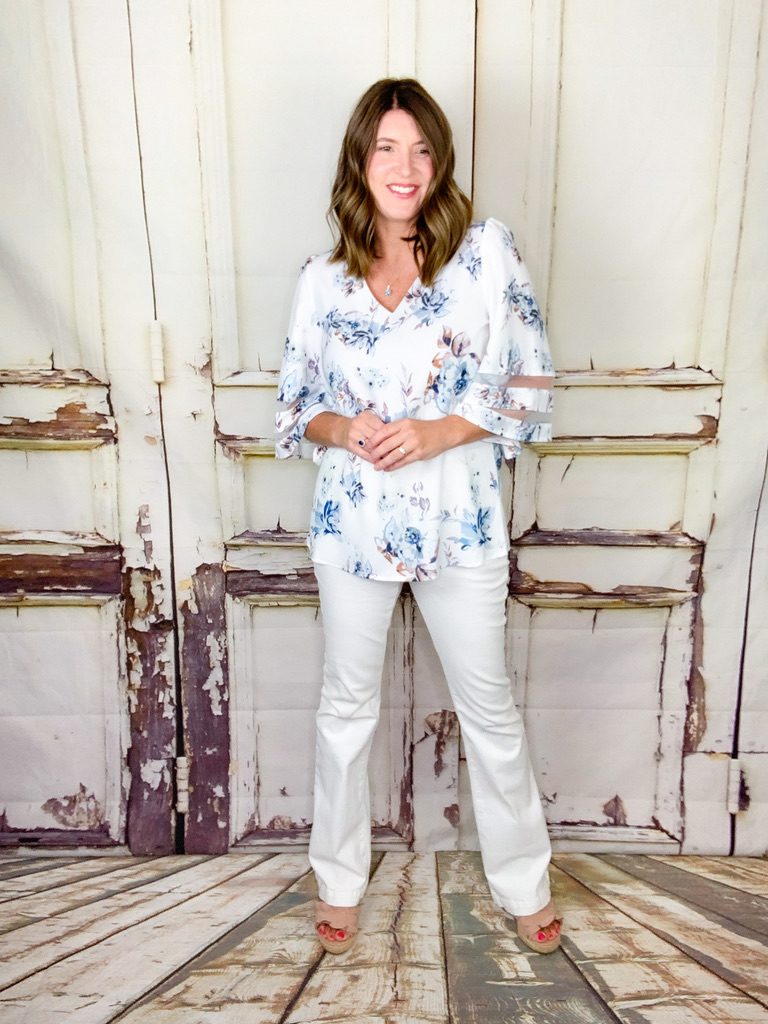 The flowy sleeves and V-neck style of this top are both good ways to disguise upper arms. This pretty floral is cool and comfortable. Be sure to click on the link to see all the color and print options.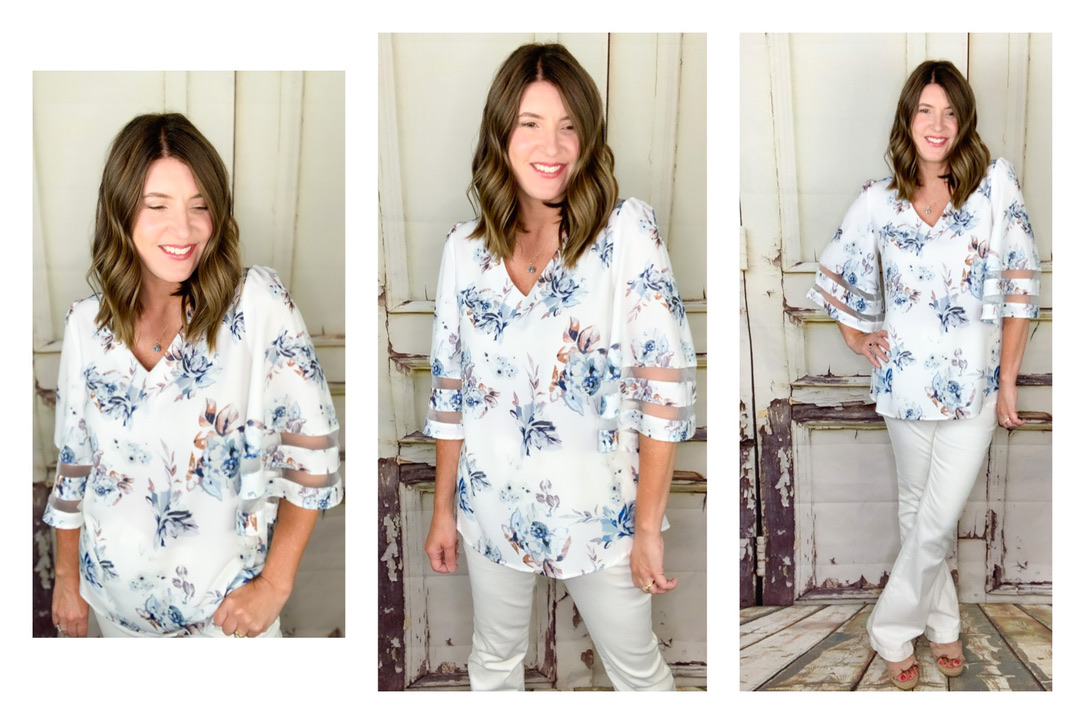 Sheer Sleeves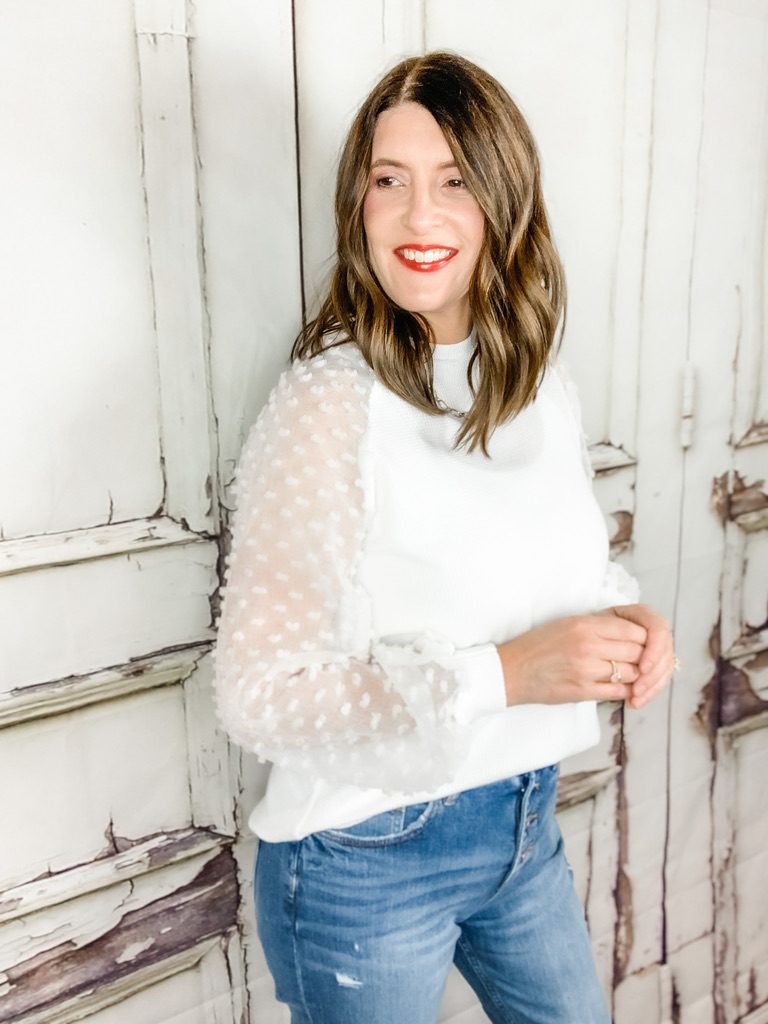 Another way to stay cool while disguising upper arms is to wear sheer long sleeves. This is another trend that is going strong, and no one will ever know that you are trying to minimize your arms. These styles look oh so chic and can be dressed up or down.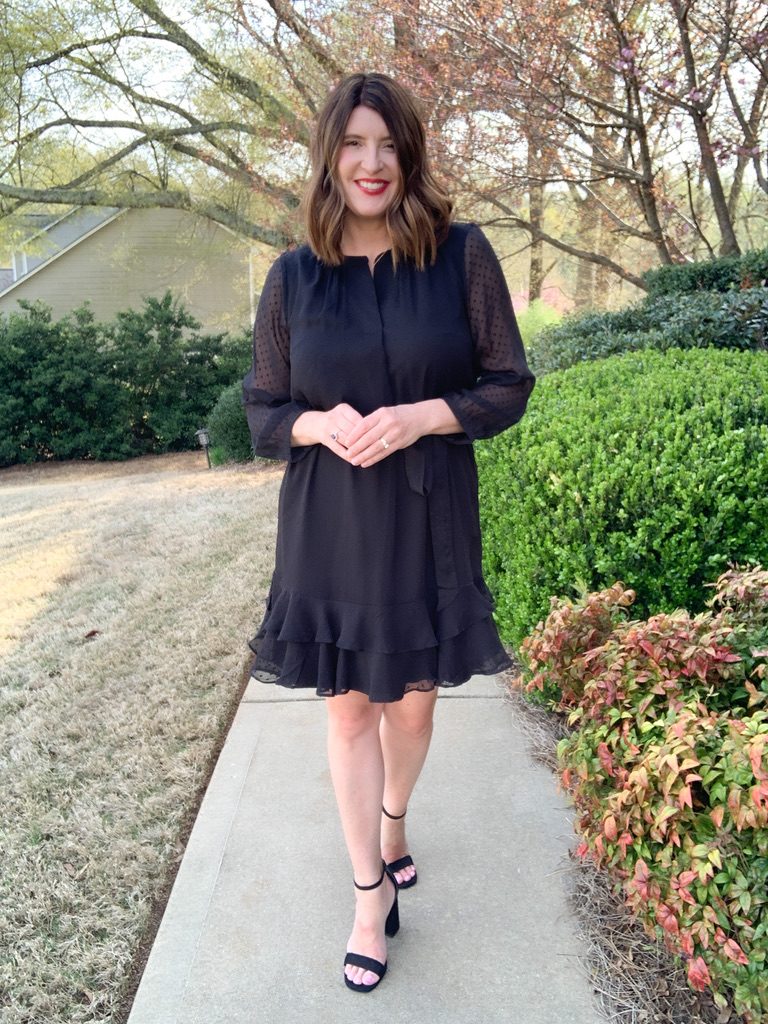 The black dress above is from Loft and is no longer available; however, the Amazon dress in the photo below is still available.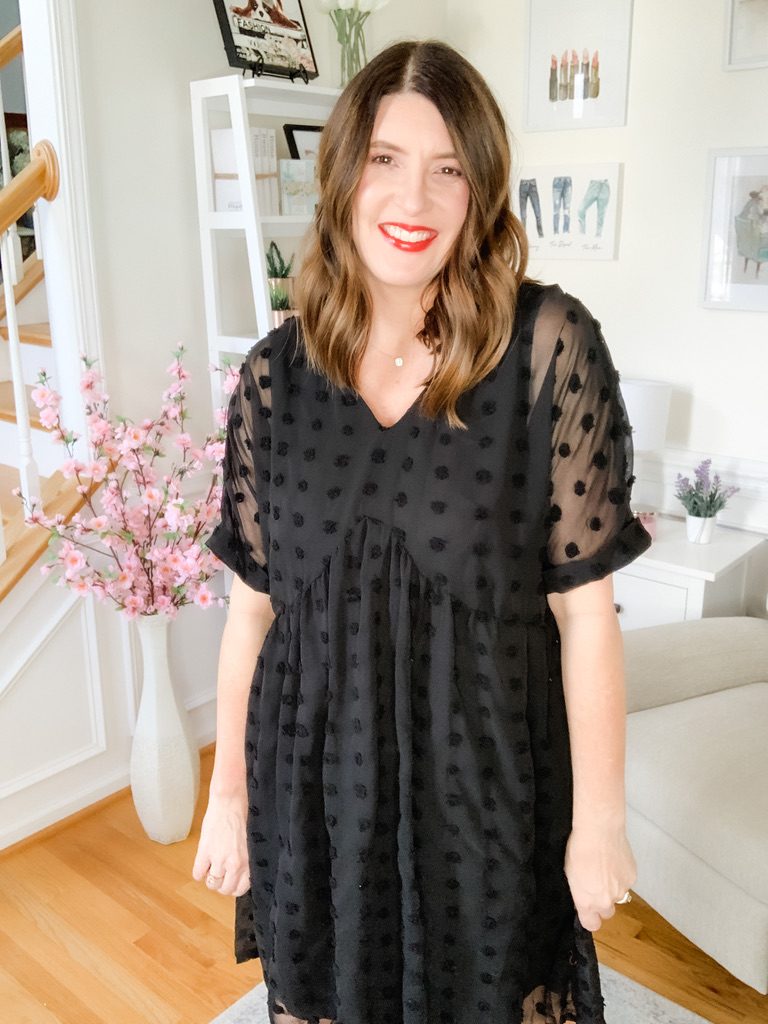 Wide Strap and V-neck For Sleeveless Tops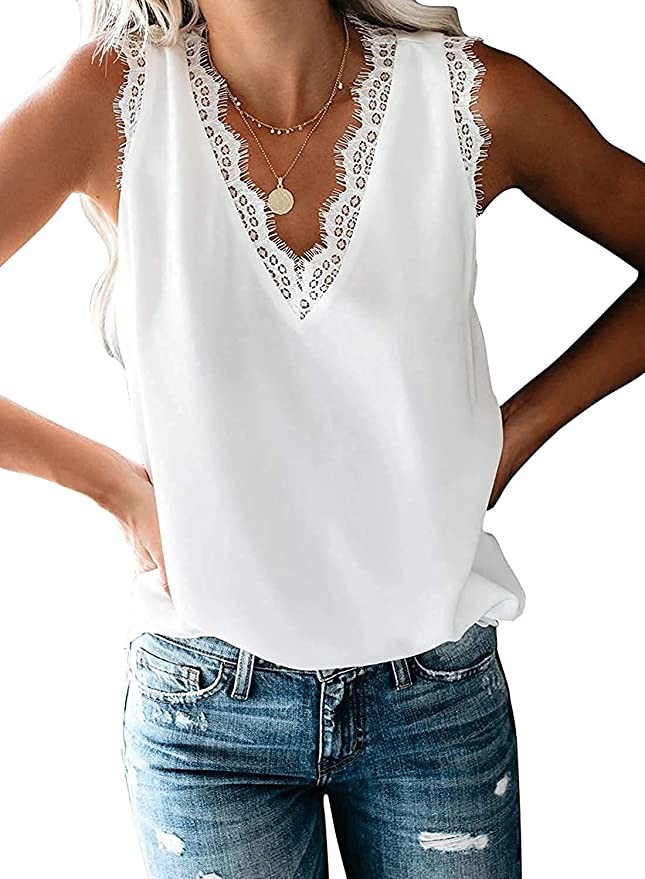 There will be days when you just want to wear a sleeveless top. Certainly wear whatever you feel comfortable in! In general, a v-neckline is more flattering. Also wider straps that allow for a regular bra will be beneficial. This is my favorite lace tank from Amazon. It comes in several colors.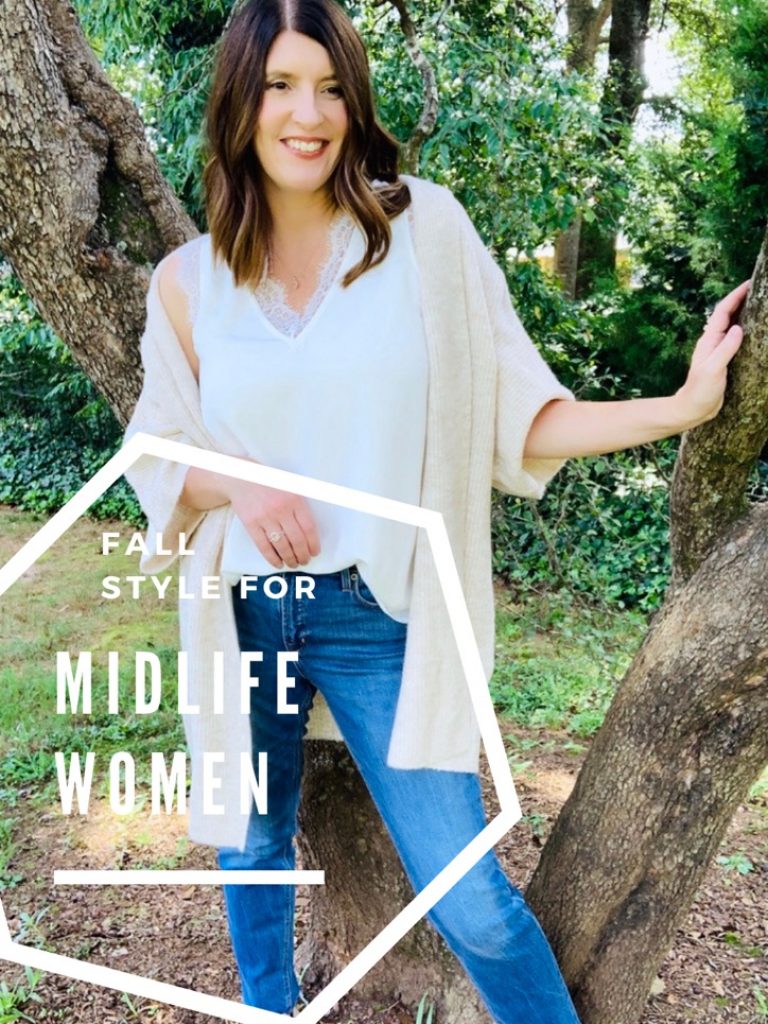 Light Cardigan Or Jacket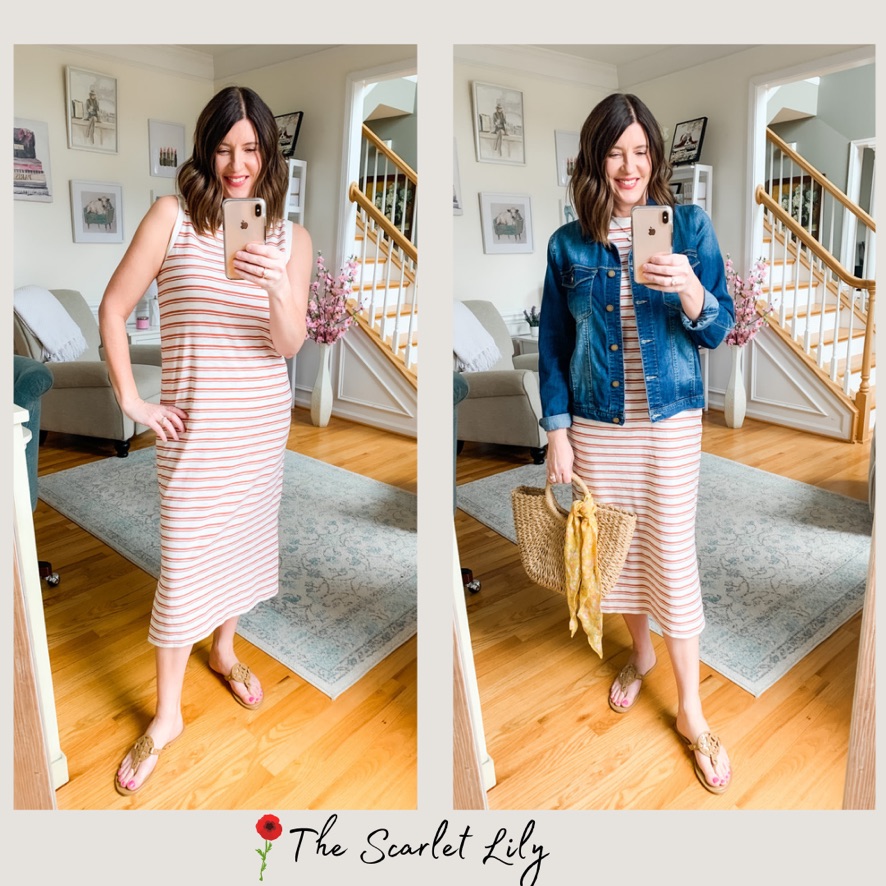 Light cardigans or jackets are great options to wear over a spaghetti strap or a sleeveless top if you don't want your arms exposed. Even in the summer, I usually take an extra layer if we go to a restaurant or somewhere that has very cold air conditioning.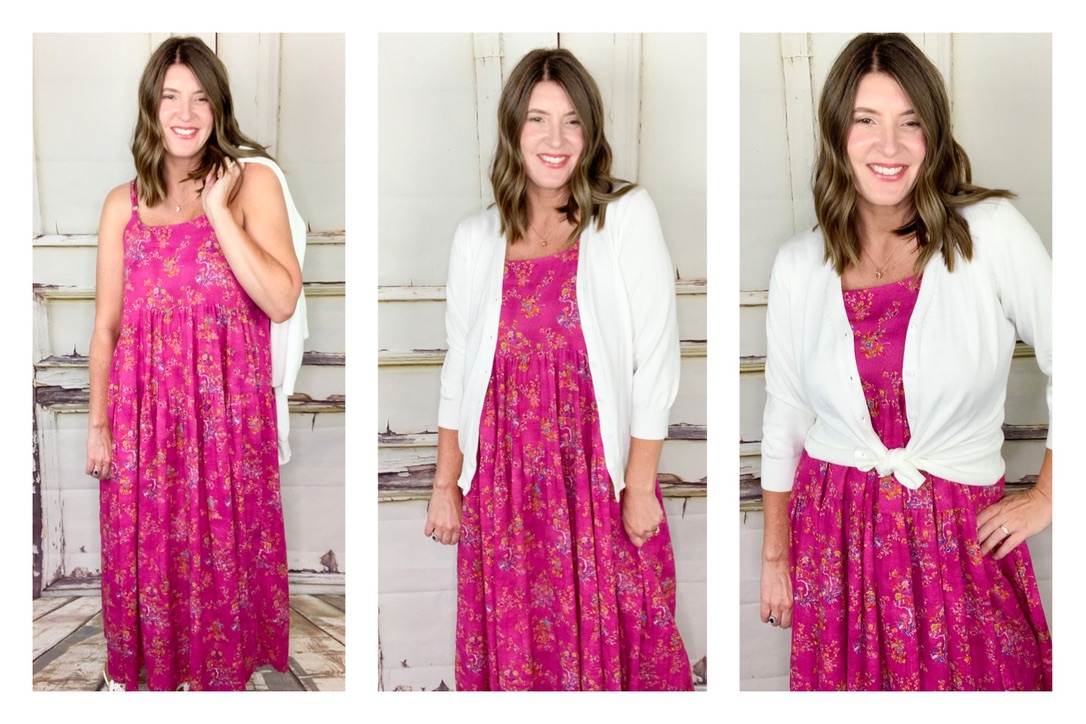 Knotting the sweater helps to create some shape and prevents the cardigan from looking frumpy.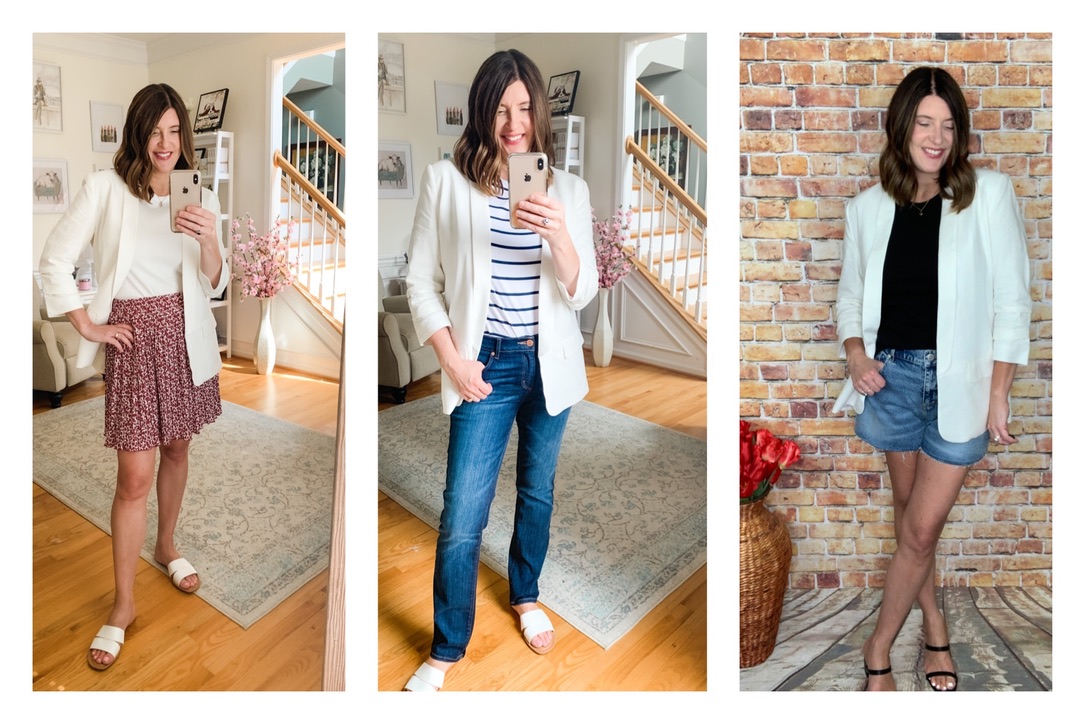 A blazer can also be a good layering piece for summer. This white blazer has been one of my favorite purchases this year.
Choose A Flutter Sleeve Vs. Capped Sleeve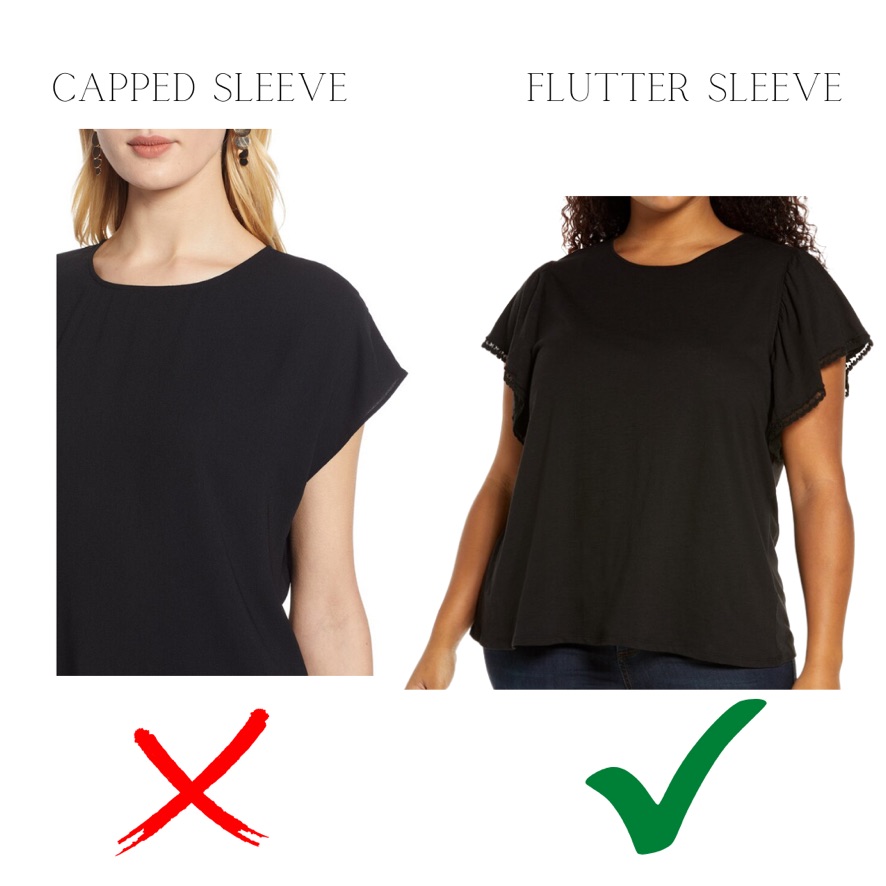 The capped sleeve is the most unforgiving cut for the upper arm area. Instead, go for a flutter sleeve like the ones below.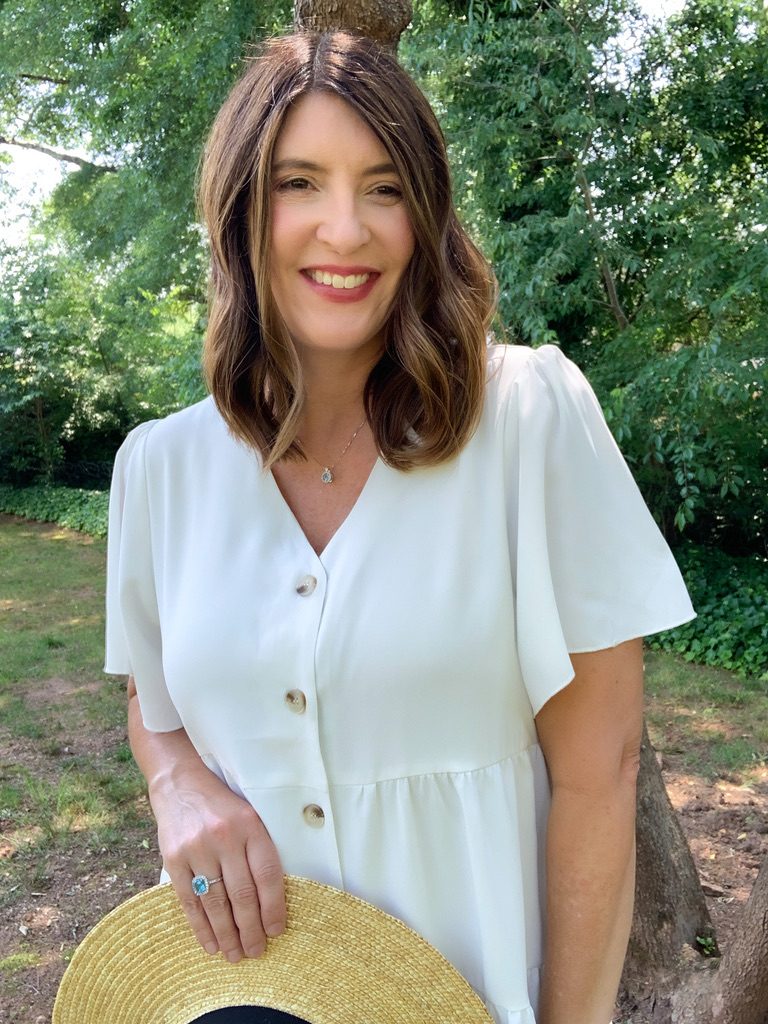 The white dress above was from my white dress round up. You can see the full post here.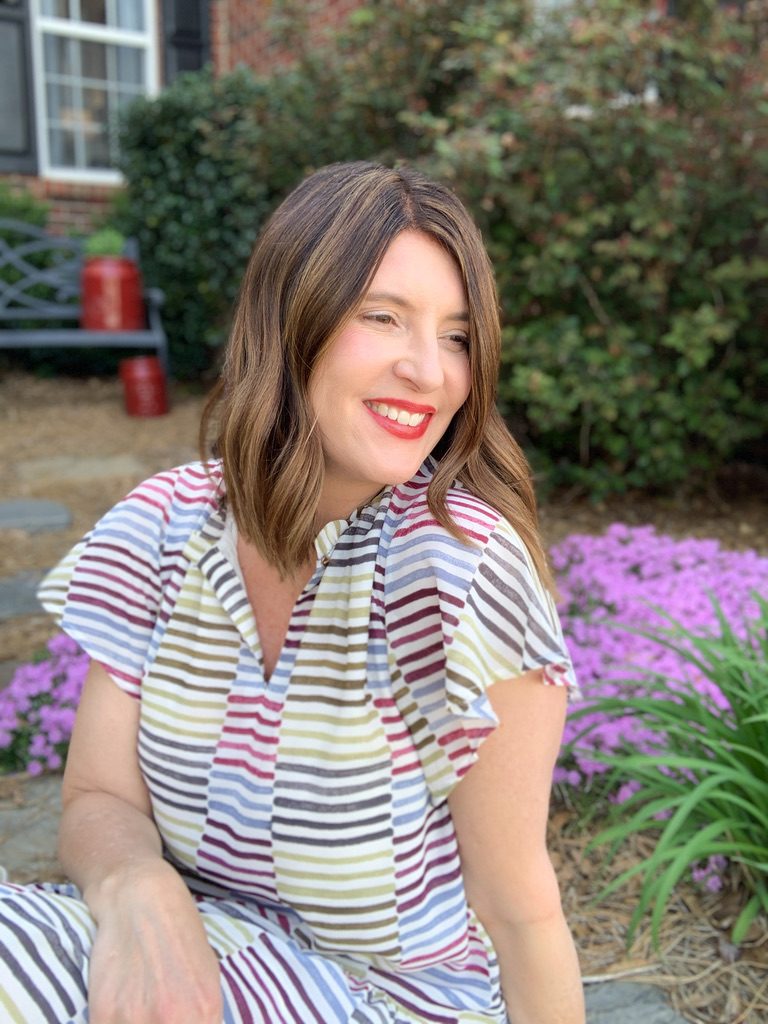 Cinch Your Waist
I'm always encouraging women to wear clothing that has a defined waist…especially if you are bigger up top like I am. Yes, I love a swing dress or t-shirt dress but they are not the most flattering style for me. You may be wondering what a cinched waist has to do with disguising upper arms. Well, the more space you can create between your waist and your arms, the smaller your arms will appear.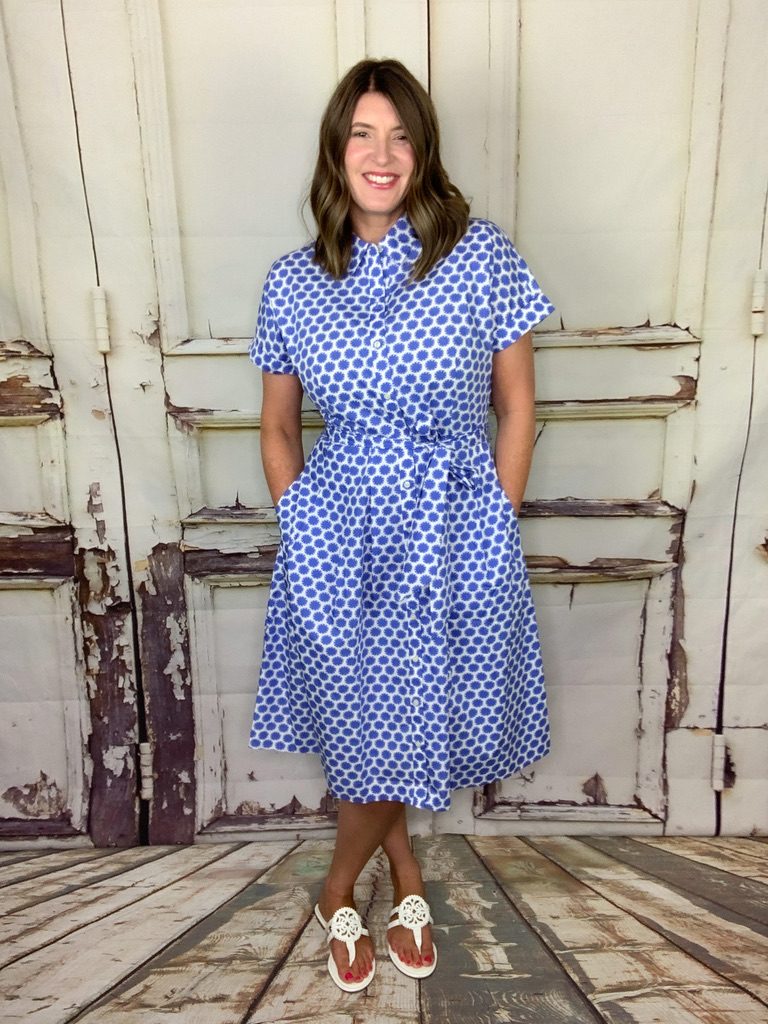 This shirt dress is a good example of this little trick. I purchased this dress from Talbots…it was a splurge for sure but I really like the fit of it, and the style is timeless.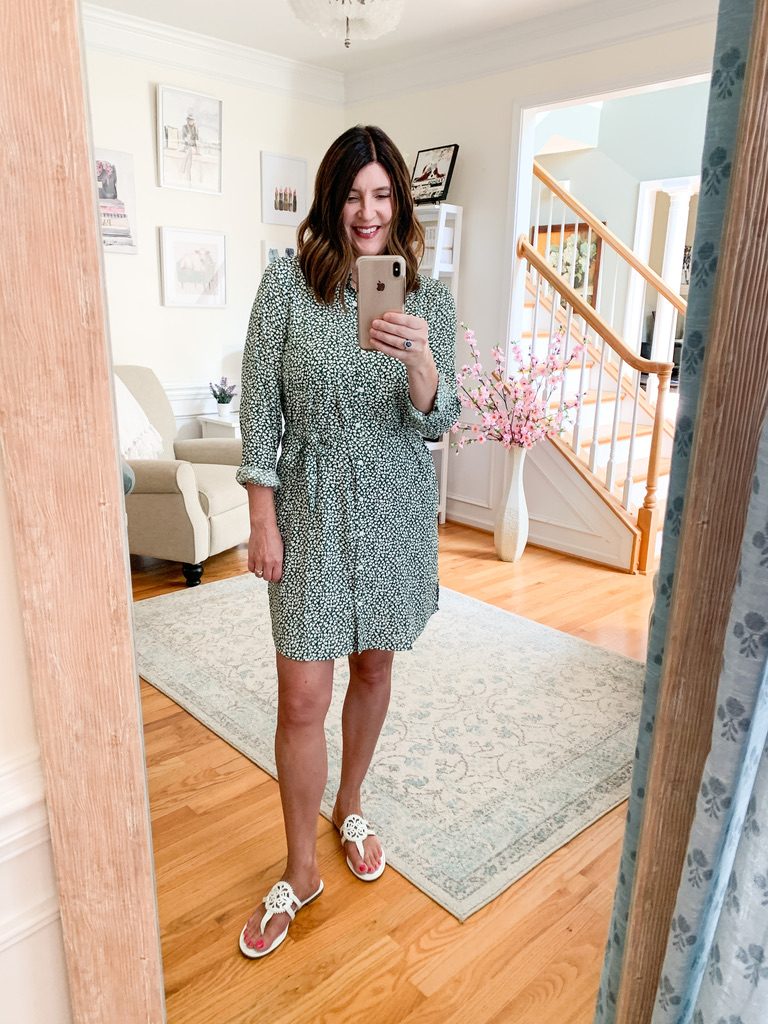 This shirt dress from my Amazon Prime Wardrobe box has two things going for it. The long rolled up sleeves and the tie waist style. It is flattering to the arms and the waistline. If you missed that post, you can see it here.
I hope you will find these tips helpful as you try to stay cool this summer! If you have any other tips to share, please leave them in the comment section.