Styles come and go, but during the Christmas holiday season traditional looks always come to mind. Plaids, fair isle sweaters, and colors like red, green, and all things shimmery are just a few examples. Today's post is all about timeless Christmas outfit ideas. I have dug into my photo archives and pulled out some of my all time favorite looks. Many of these pieces I still have and plan to wear again this year!
See how many of these outfits you can recreate from your current wardrobe. Or, if you see something that really resonates with you I will provide as many links as possible to similar styles to help you create your own timeless Christmas outfit.
Plaids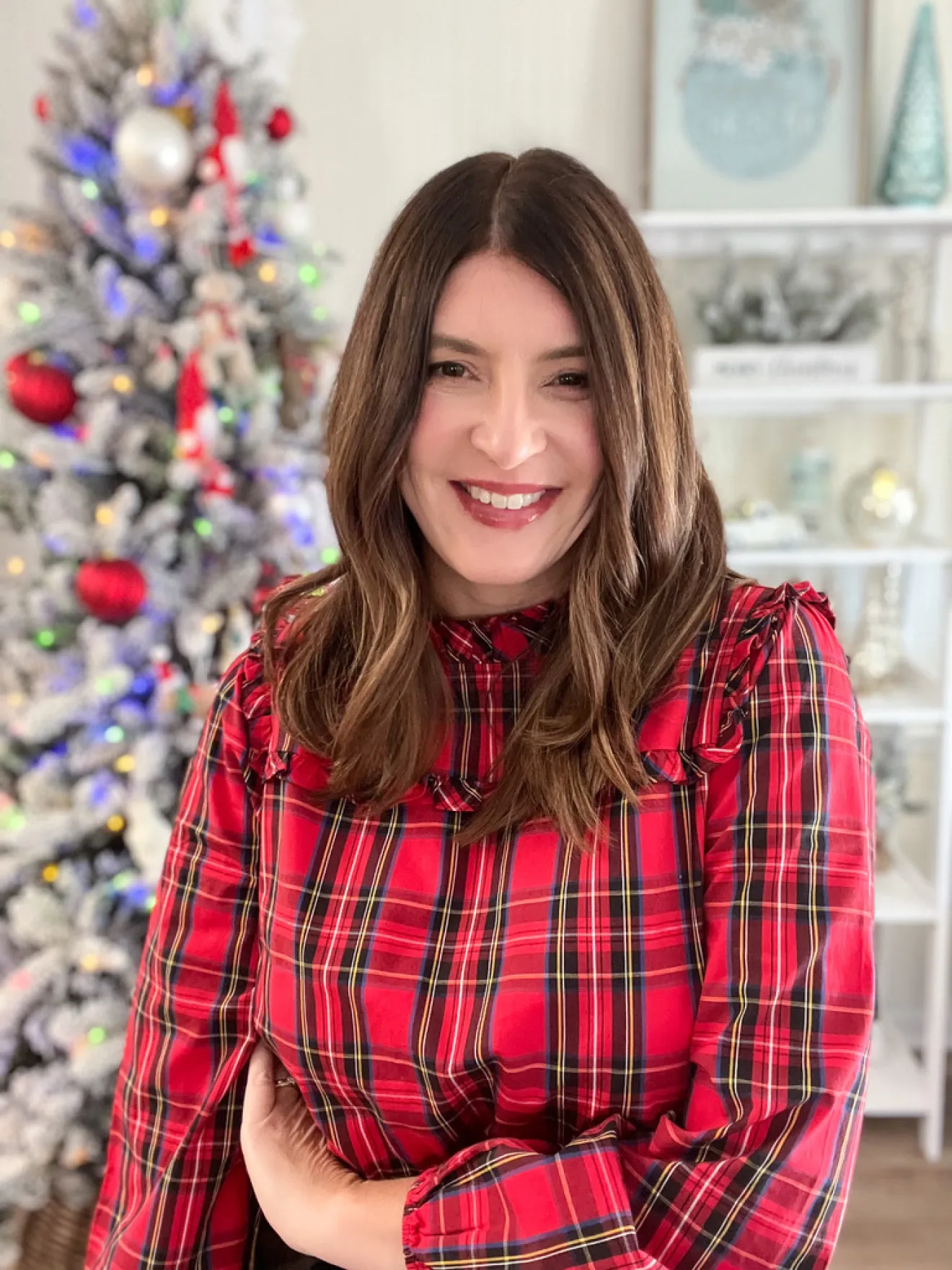 Perhaps the most timeless Christmas print of all time is the traditional Tartan plaid. No retailer does this look better than J.Crew. I shop at J.Crew Factory to save a little bit of money, and if you catch them having a sale their pieces are affordable.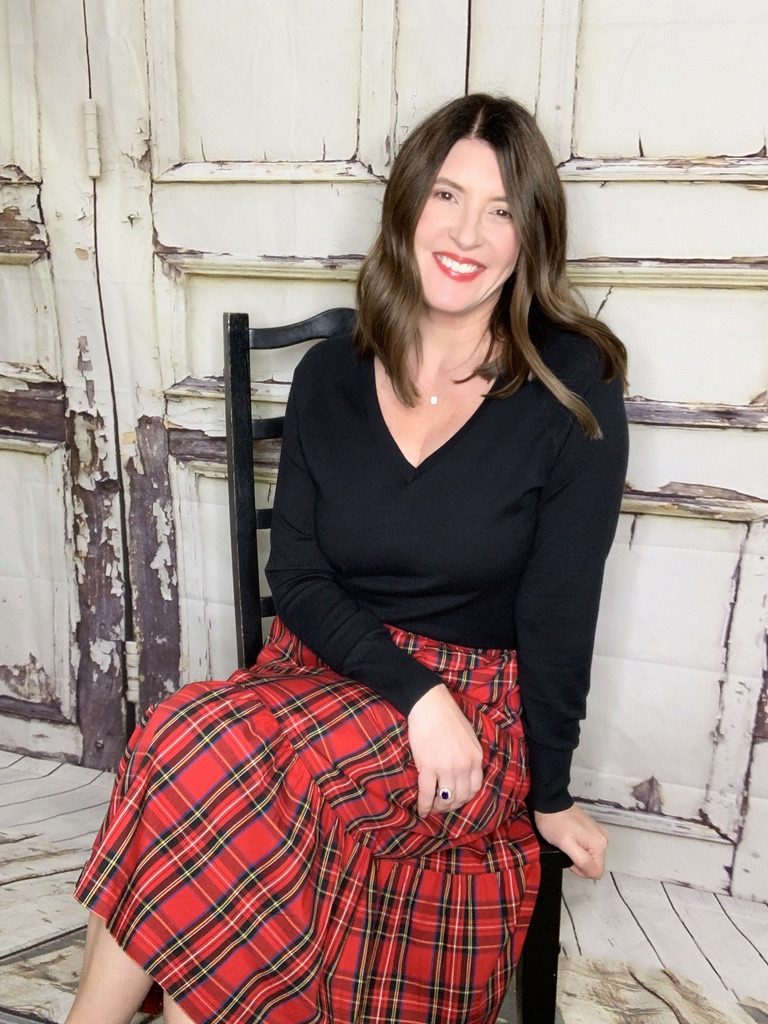 This Tartan Plaid skirt has been in my wardrobe for 2 years, and it can be styled so many ways. I will definitely be wearing this one again for 2022.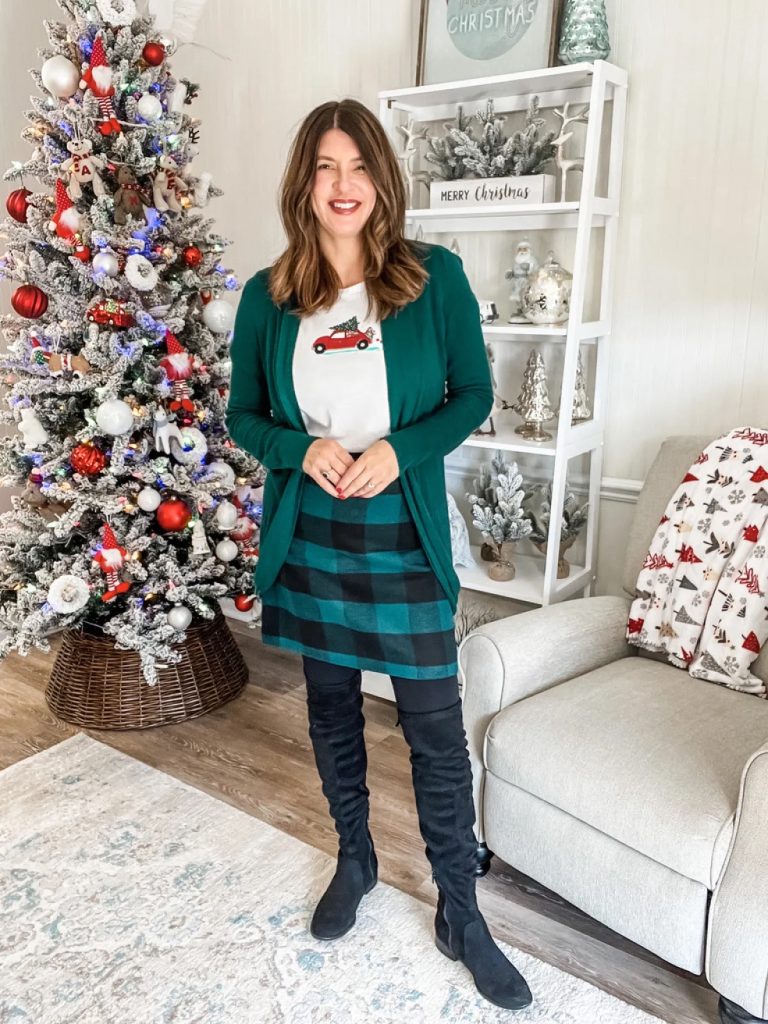 I really enjoy wearing green plaids as well as red for the holidays. This outfit (skirt and tee) are from J. Crew Factory last year. This is another traditional favorite that I will be wearing again this year. They are not offering this color combination this year, but this skirt from Amazon is very similar.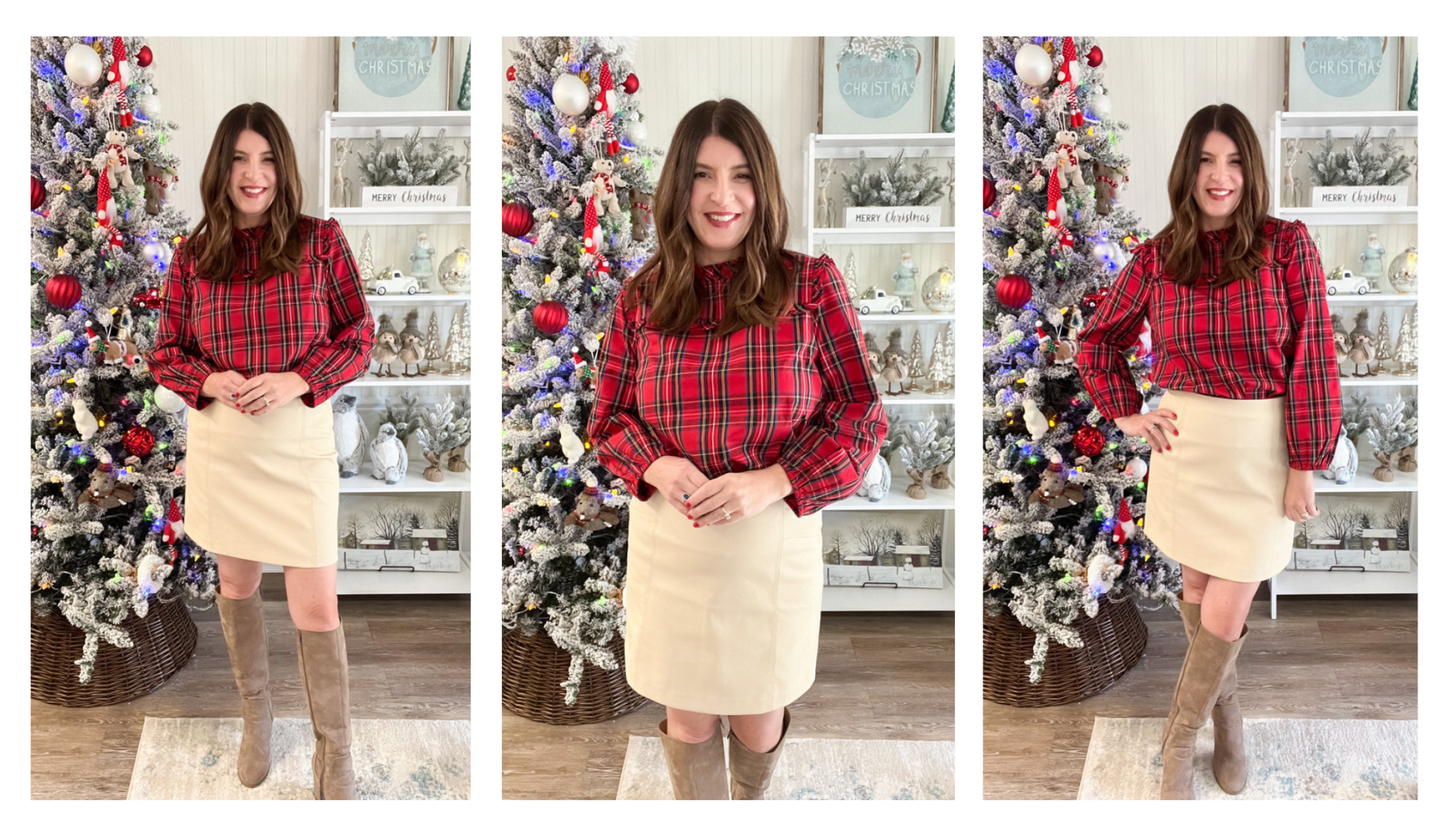 Here is the red tartan plaid top from J. Crew Factory styled with a faux leather skirt and boots. This top is currently available and very similar. I've rounded up this year's J.Crew Factory plaids for you to shop.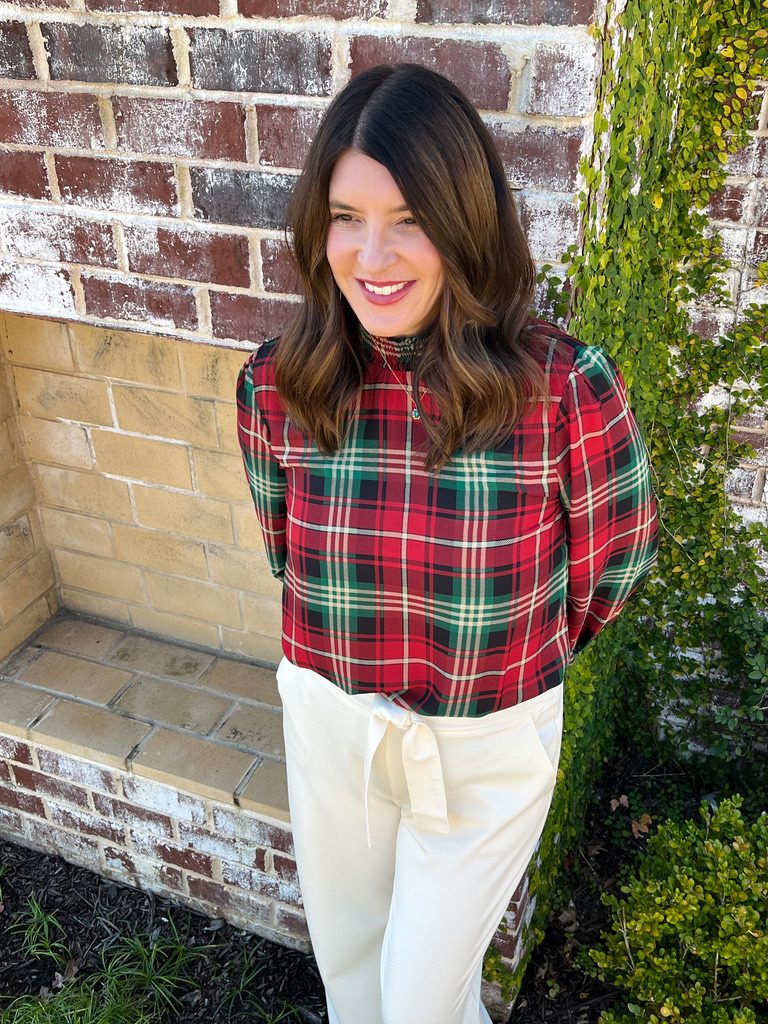 The top above is one that I chose from a partnership I did last year with Cato. They have a really pretty holiday line that is very affordable.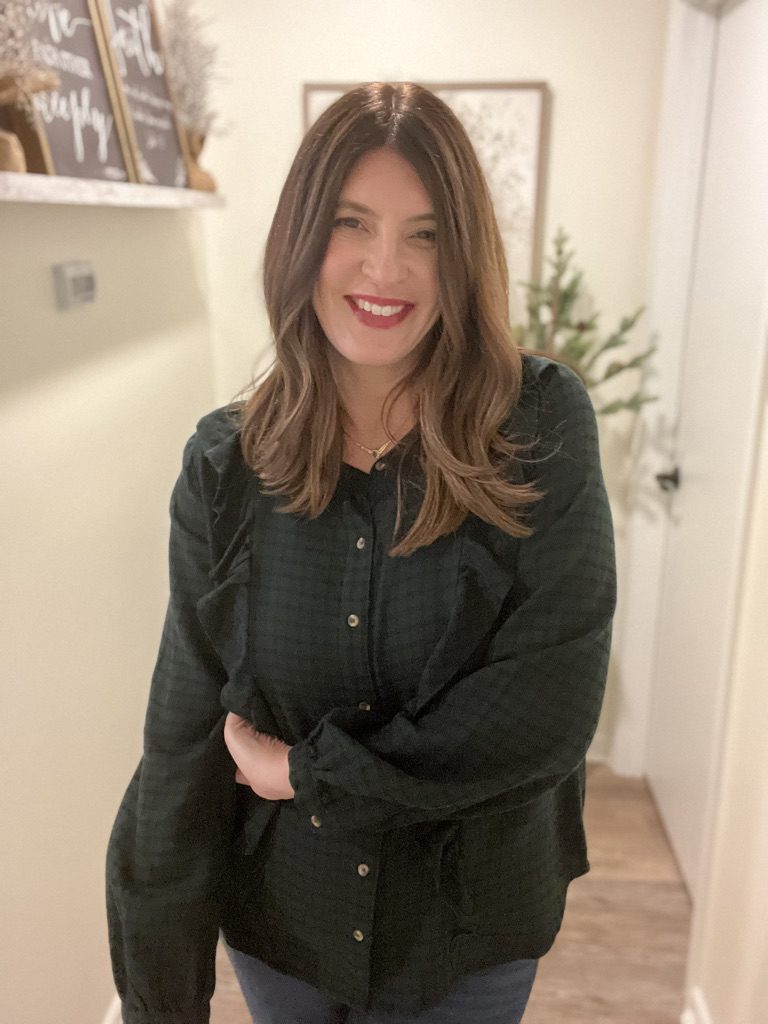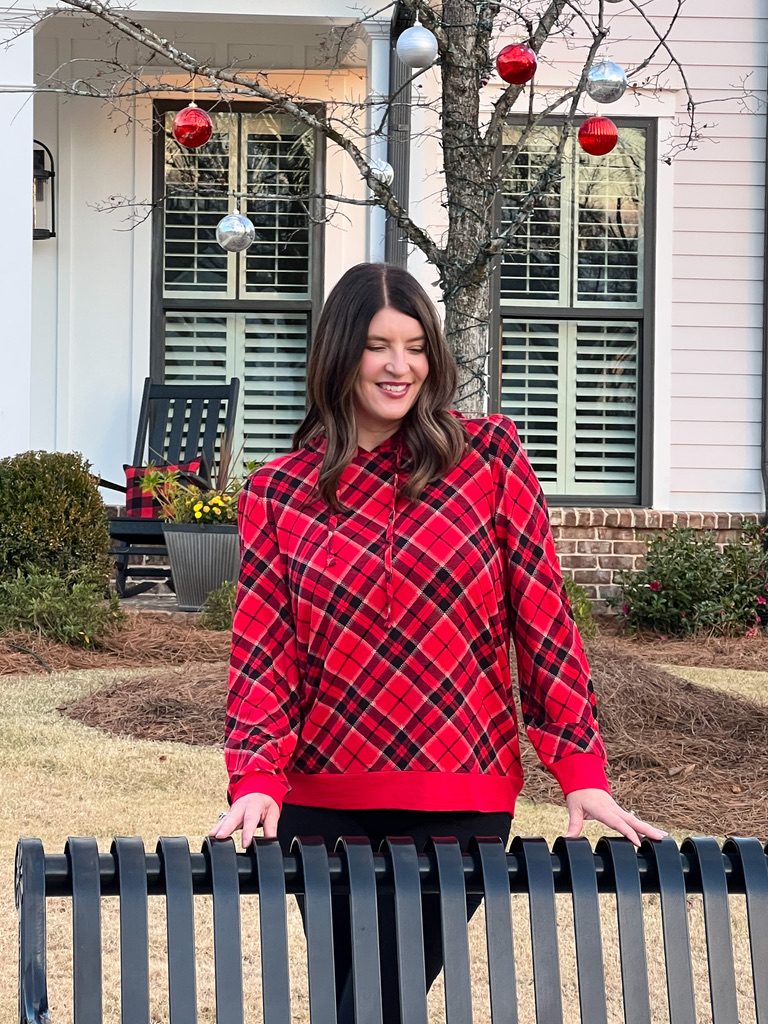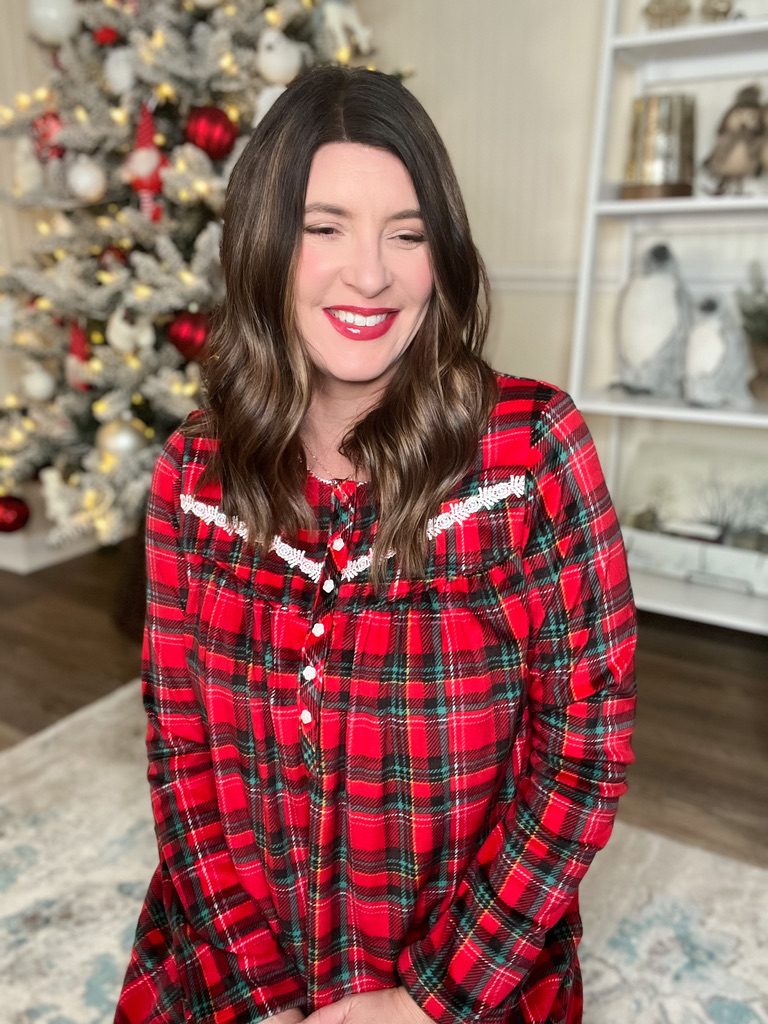 Holiday pajamas are always popular this time of year. This red plaid nightgown is not something I would typically wear, but for Christmas it's perfect. This style from Kohl's is similar. There are so many adorable holiday pajamas and lounge sets that I think they deserve a post all to themselves!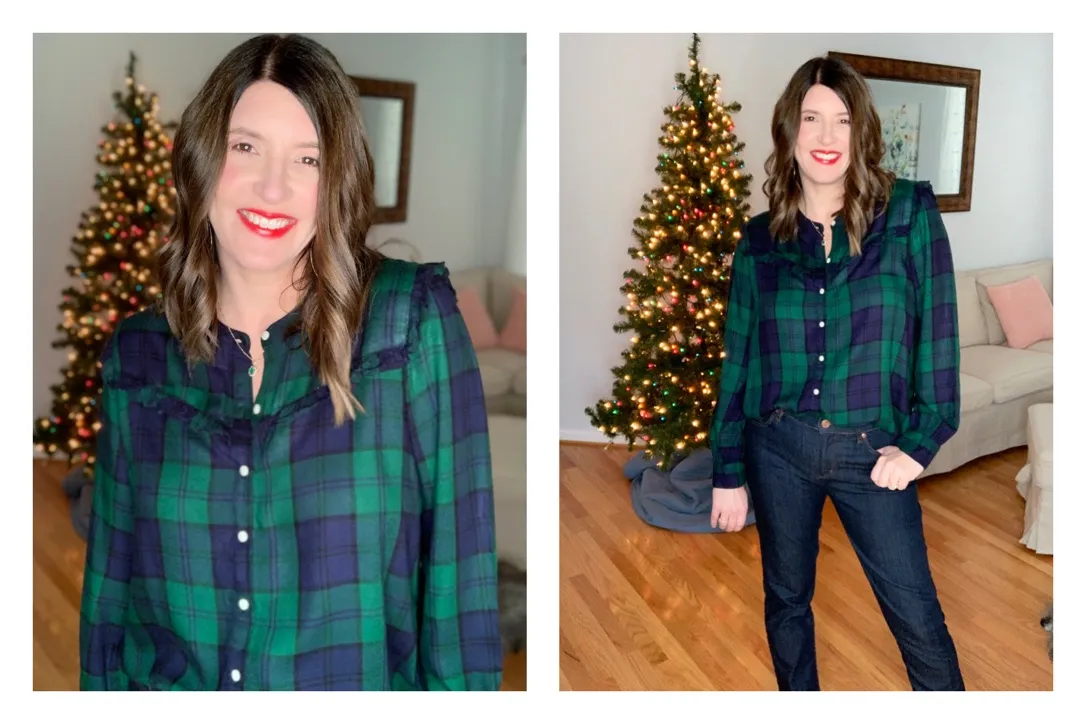 This green and navy plaid shirts from Old Navy is at least three years old, and I still love it! I've linked a couple of similar Old Navy styles from this year.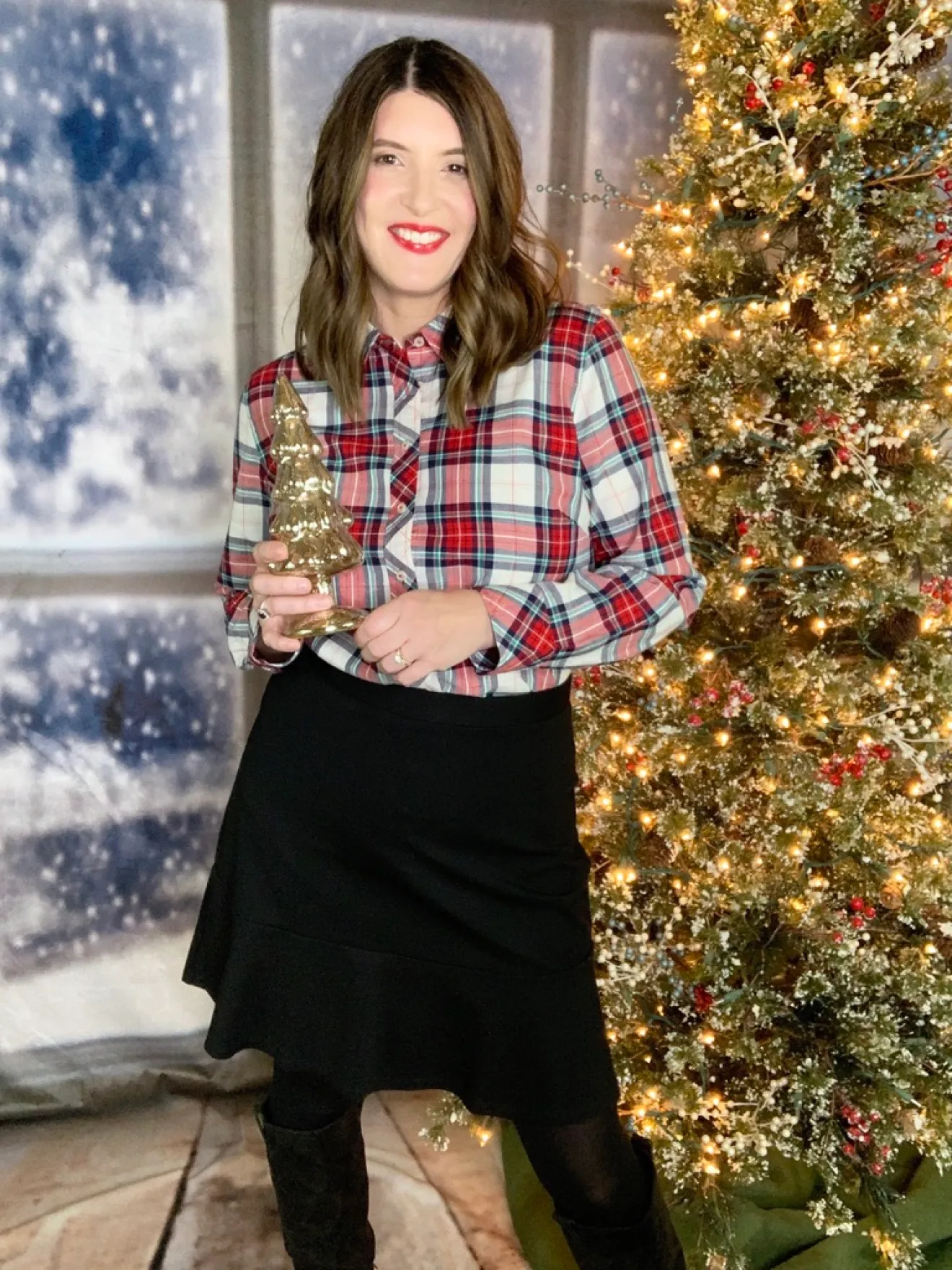 I'm having trouble remembering where this plaid button down top came from…I think it was Talbots. I do know that the A-line skirt is from Loft and I have worn it countless times and I still have it.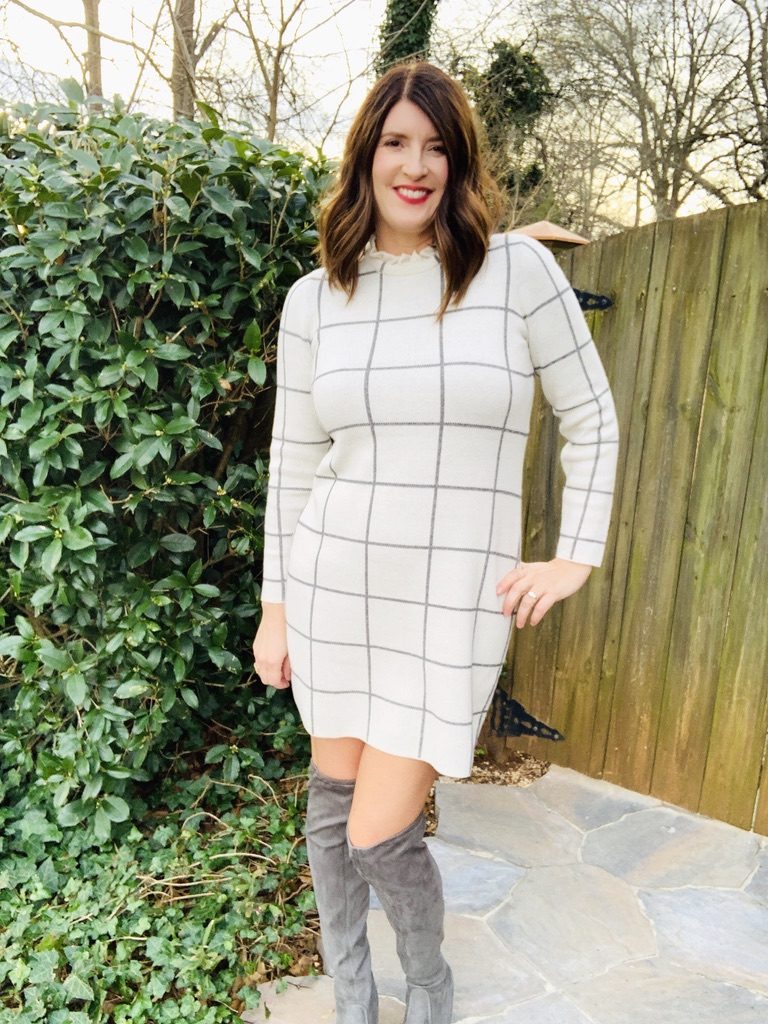 Finally, if you want to go for a softer look, this windowpane plaid is a good option. This dress was from Loft, but this style from Chic Wish is very similar.
Shimmer & Sparkles
Timeless Christmas outfits can certainly involve shimmer and sparkles! My personal style does not gravitate towards bling, but you can do this in a very classic way. The outfit below, for example, takes a sequin mini and keeps it classy with black tights and a simple black turtle neck.
The skirt was an Amazon purchase and it's still available. It's not a piece that I wear very much, so I like that it's affordable.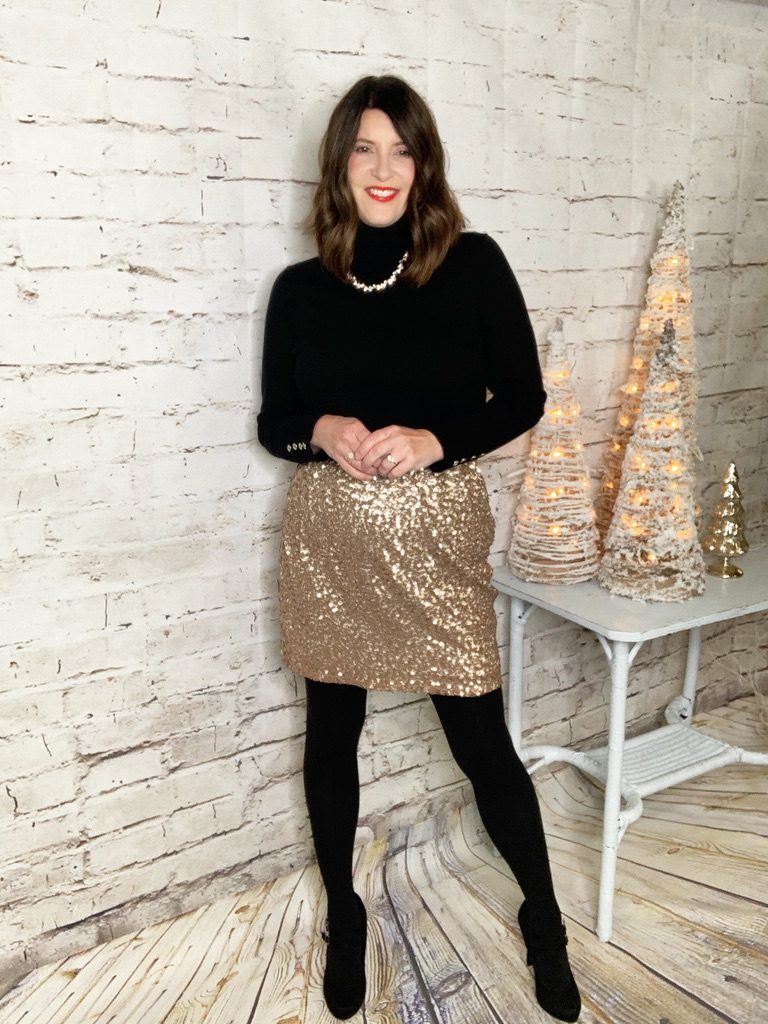 Last year I purchased two sequin dresses to compare. One was a budget version, and the other a little more spendy. You can see the post here.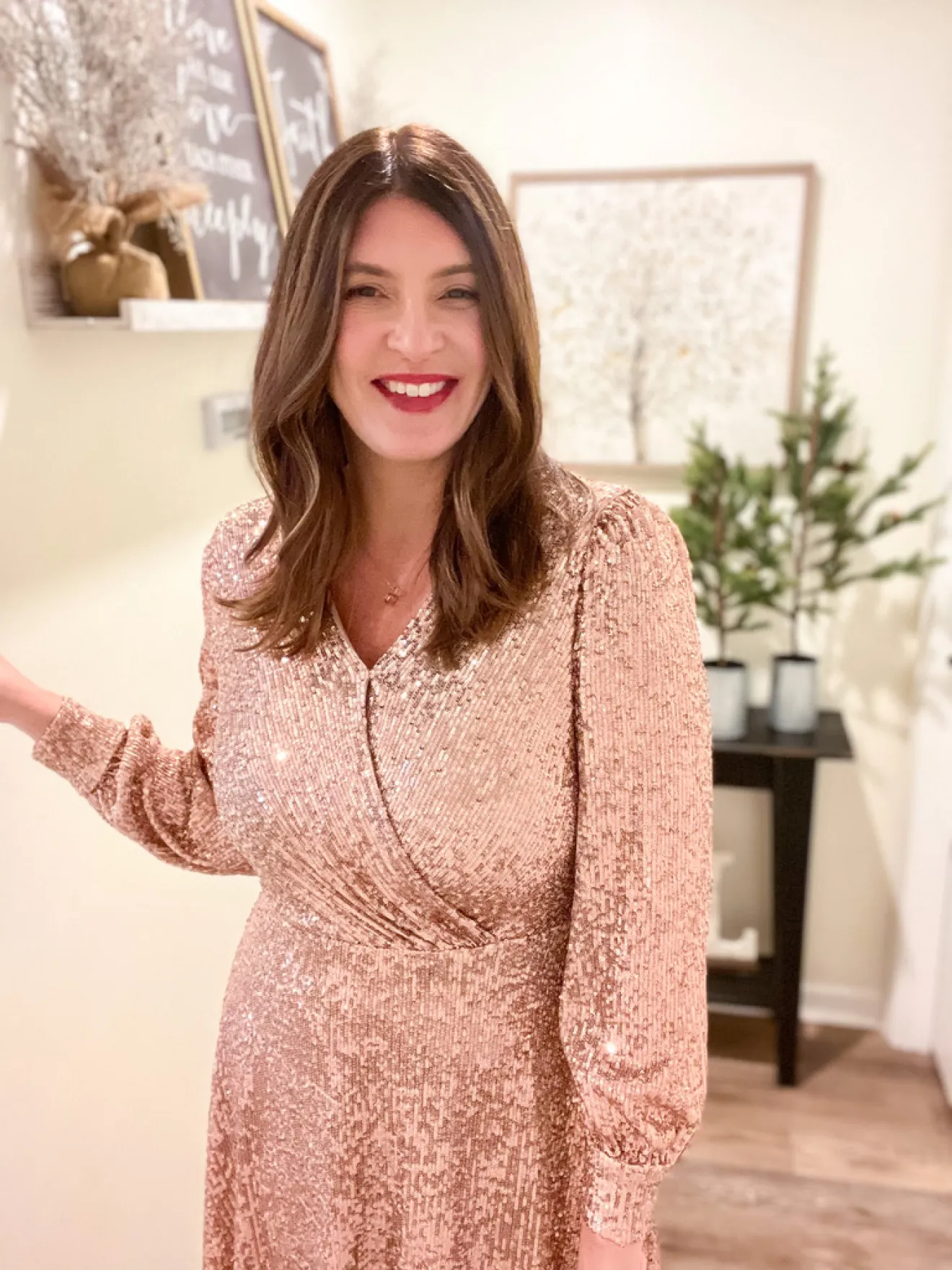 This first version by Tahari is still available on Amazon. This was my favorite of the two dresses because of the fit.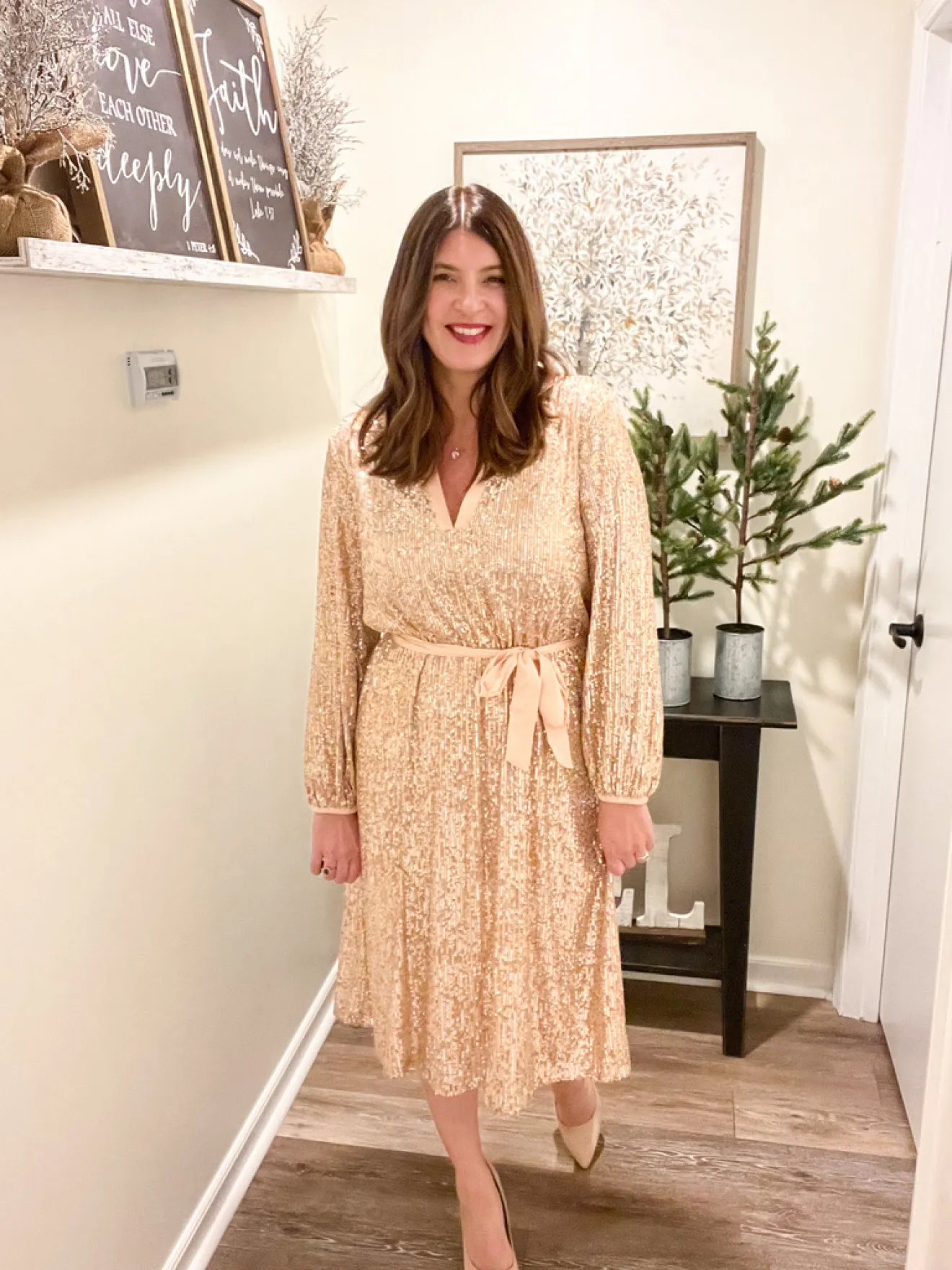 This dress was from Walmart (Free Assembly I think). I have linked some sparkly pieces in the widget below if you would like to add some sparkle to your wardrobe this year!
Red
Don't know what to wear to your Christmas party? Just wear anything red! Nothing says Christmas like traditional red, so pick out your favorite red dress, skirt, or sweater!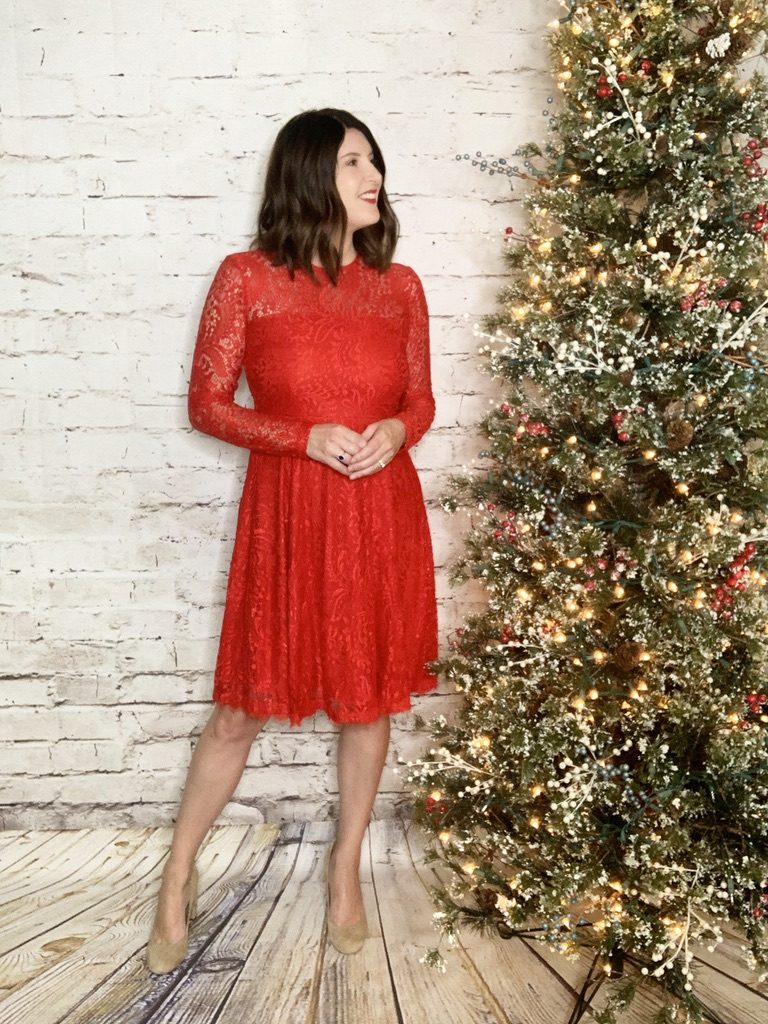 This red lace dress is a couple of years old. Here are a few similar styles.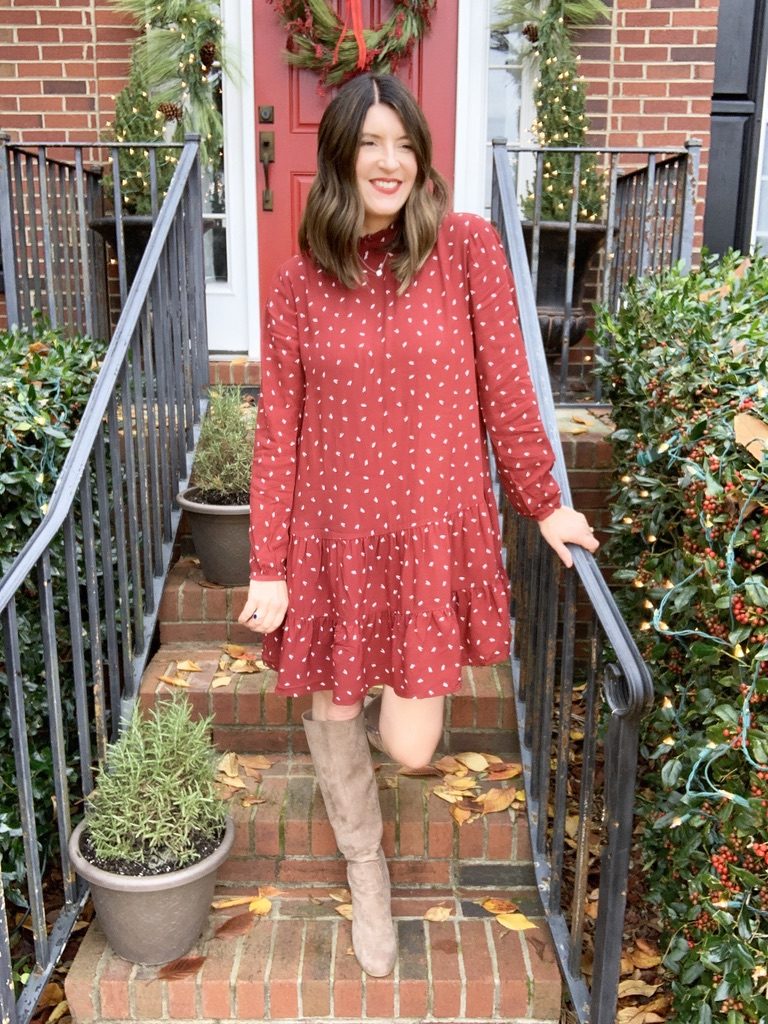 This dress from Loft is still on rotation in my closet.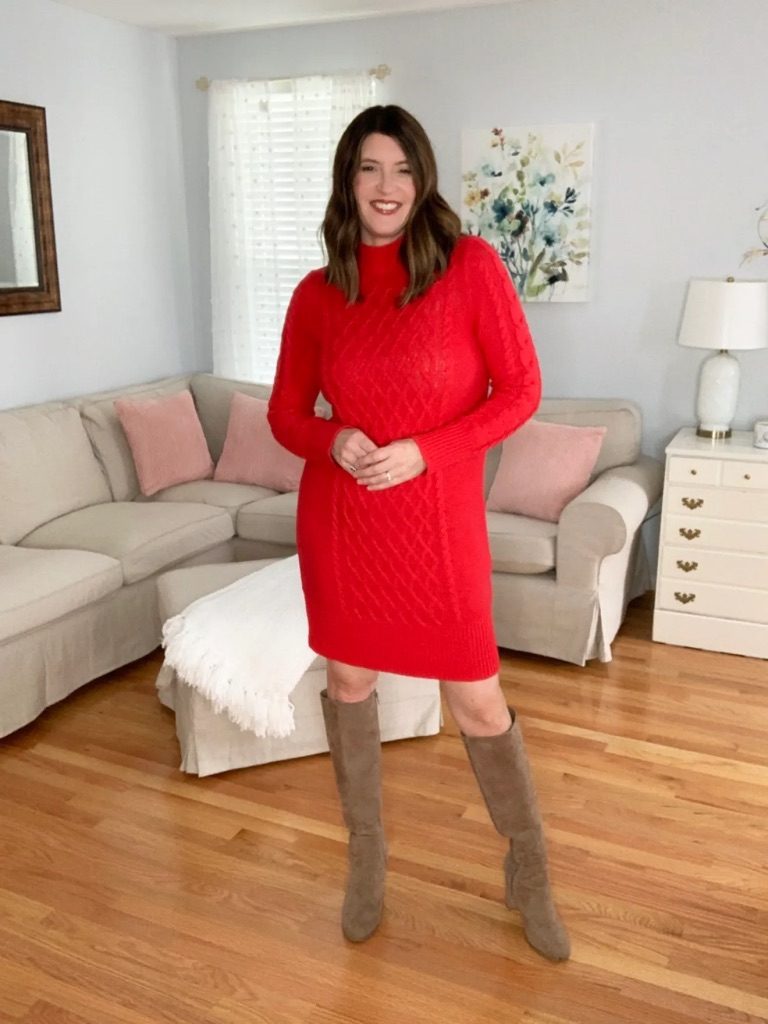 I love a good red sweater dress! The one in this photo is from Old Navy, but I have since replaced it with this one from Loft.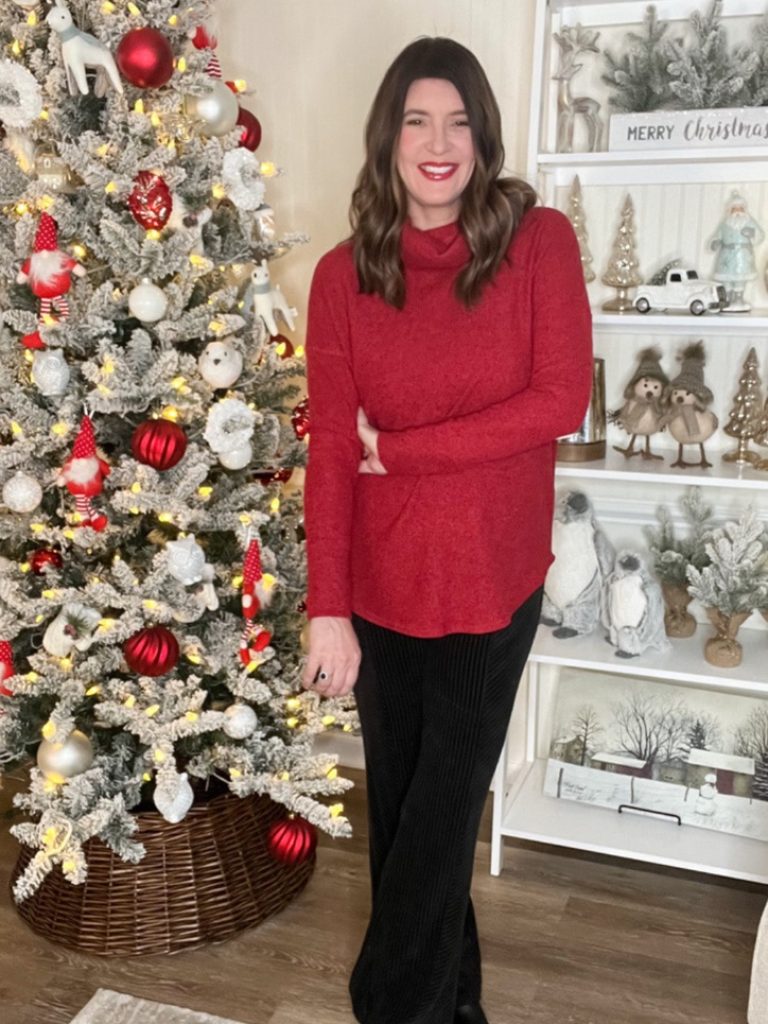 The cowl neck style in the photo above and the red dress below are both from Walmart (last year). This sweater by Time and Tru is very similar.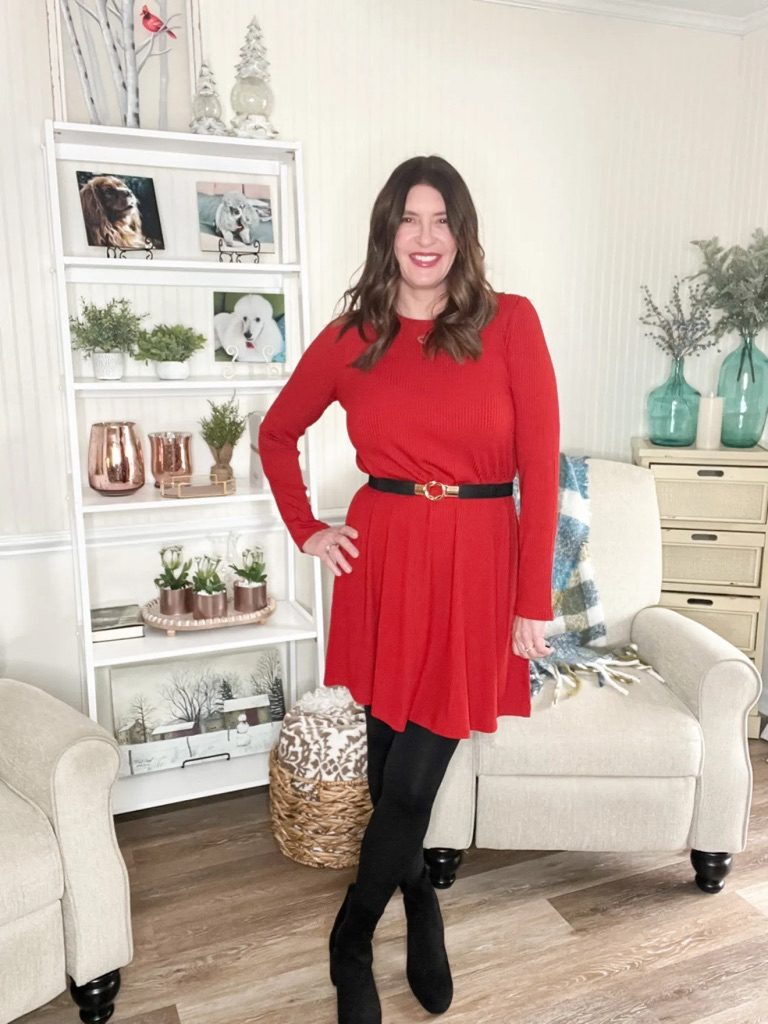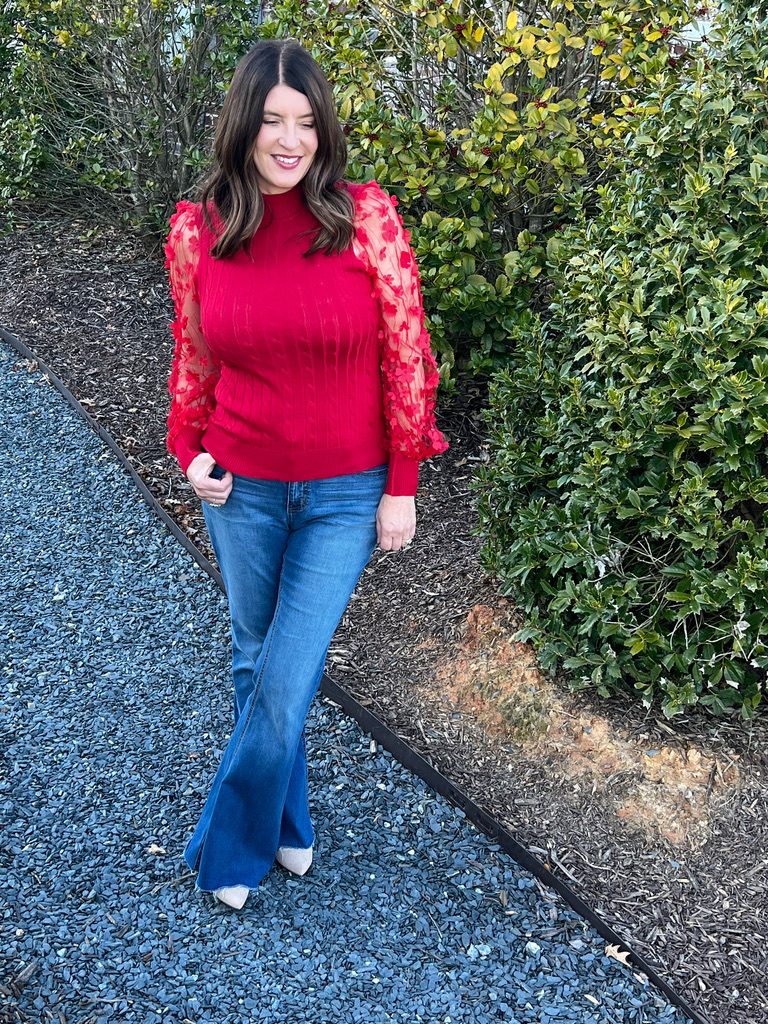 This red sweater above was another top from last year's Cato holiday collection. This sweater has very similar sleeve details and is available this year.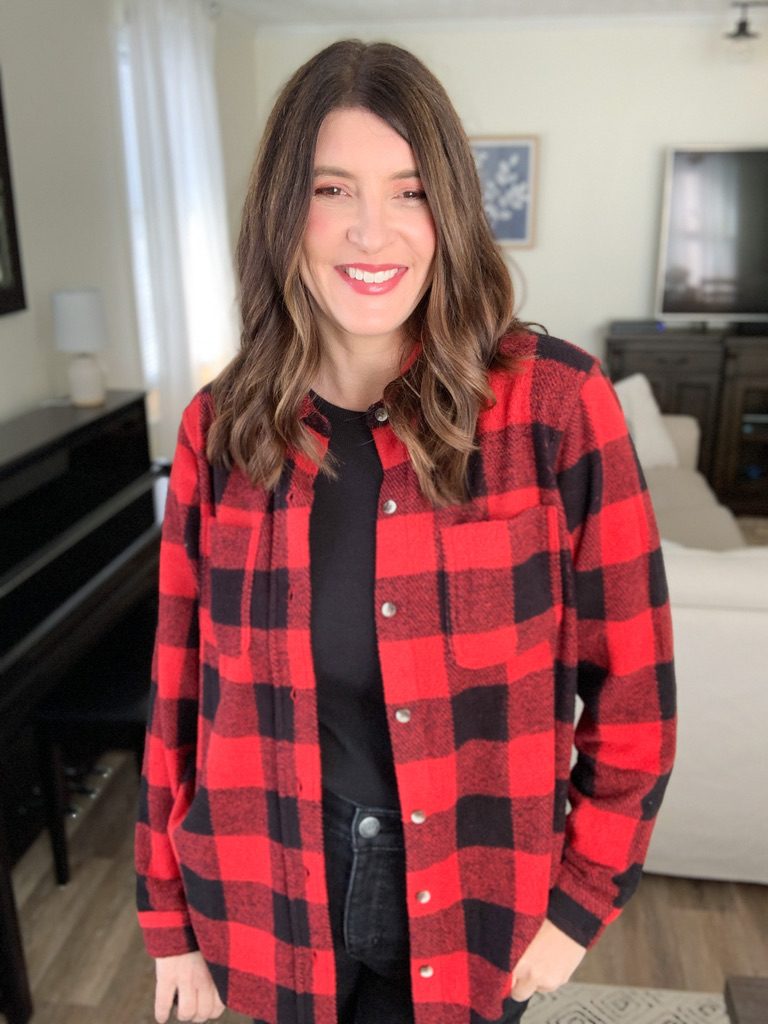 For a more casual holiday look, a red buffalo plaid is always a classic look. You can find these just about anywhere. Here is one from Old Navy.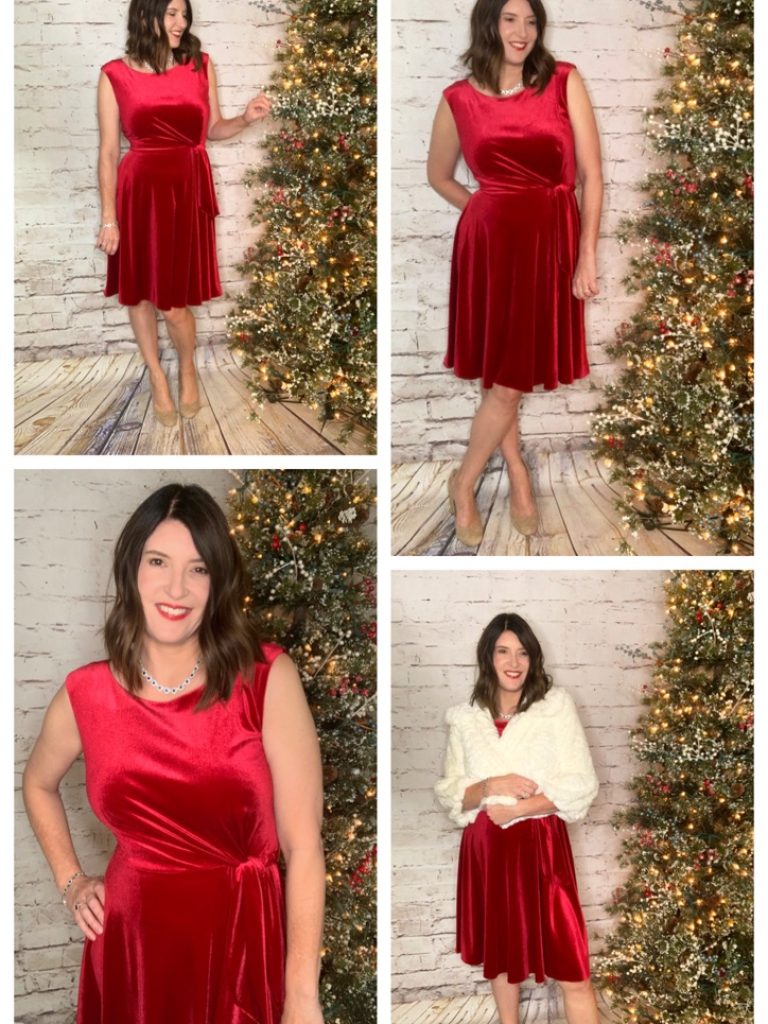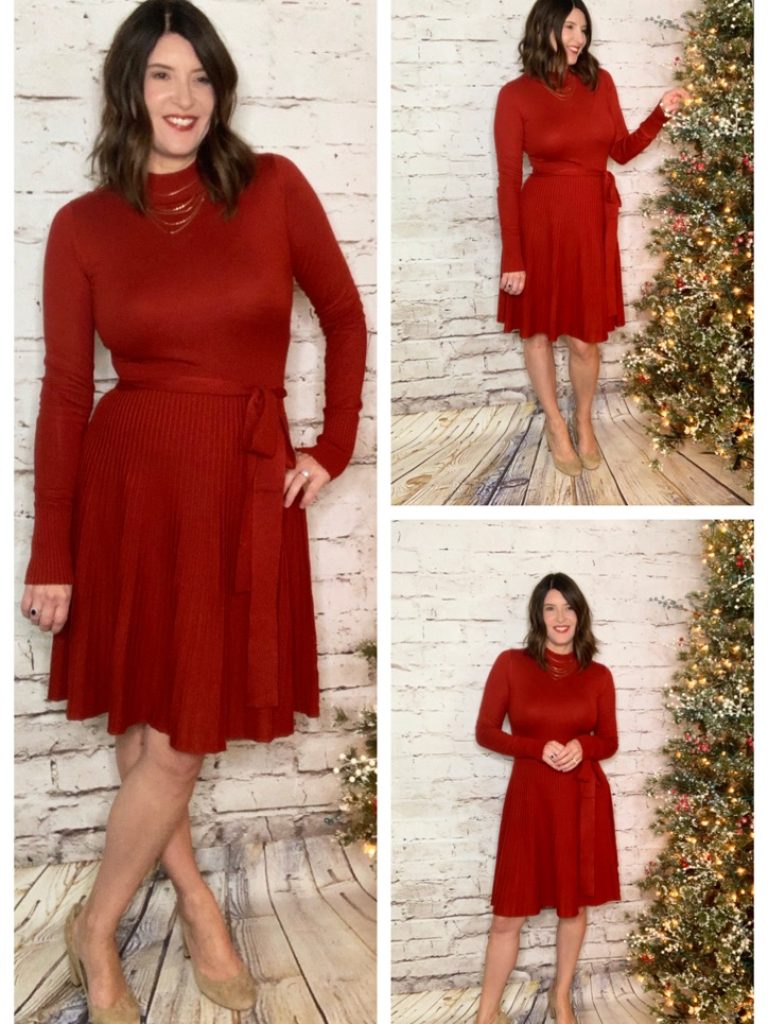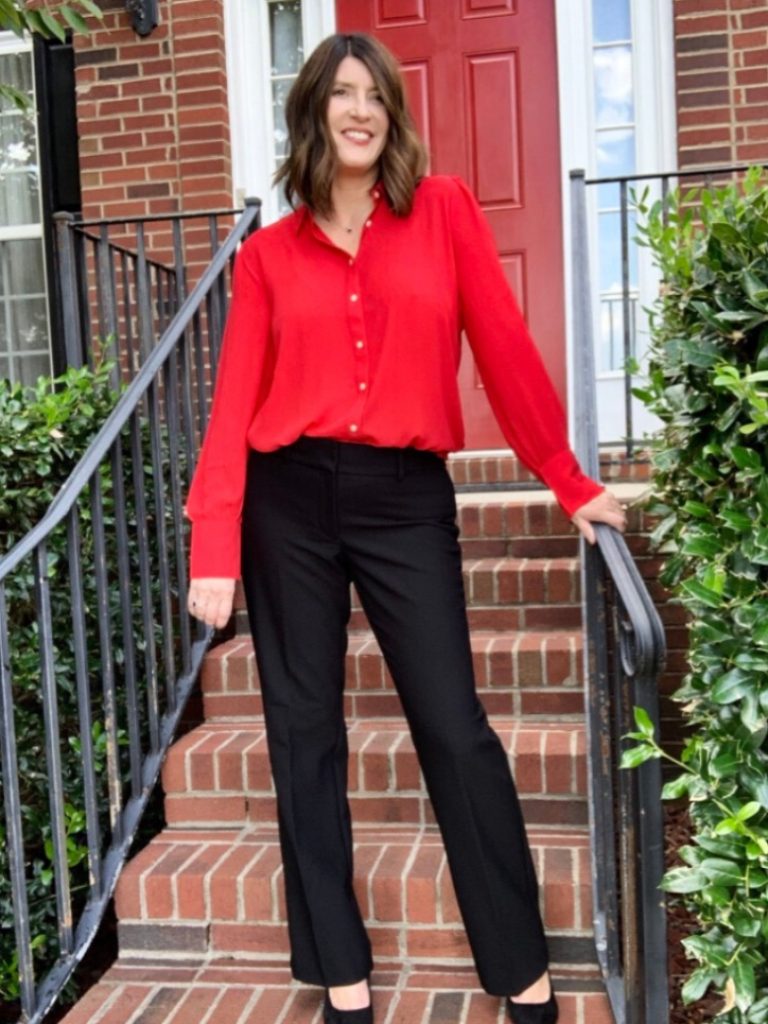 A simple red blouse is something that you probably have in your closet. This one from The Drop Collection on Amazon is similar. I have this top in a champaign color and I love it!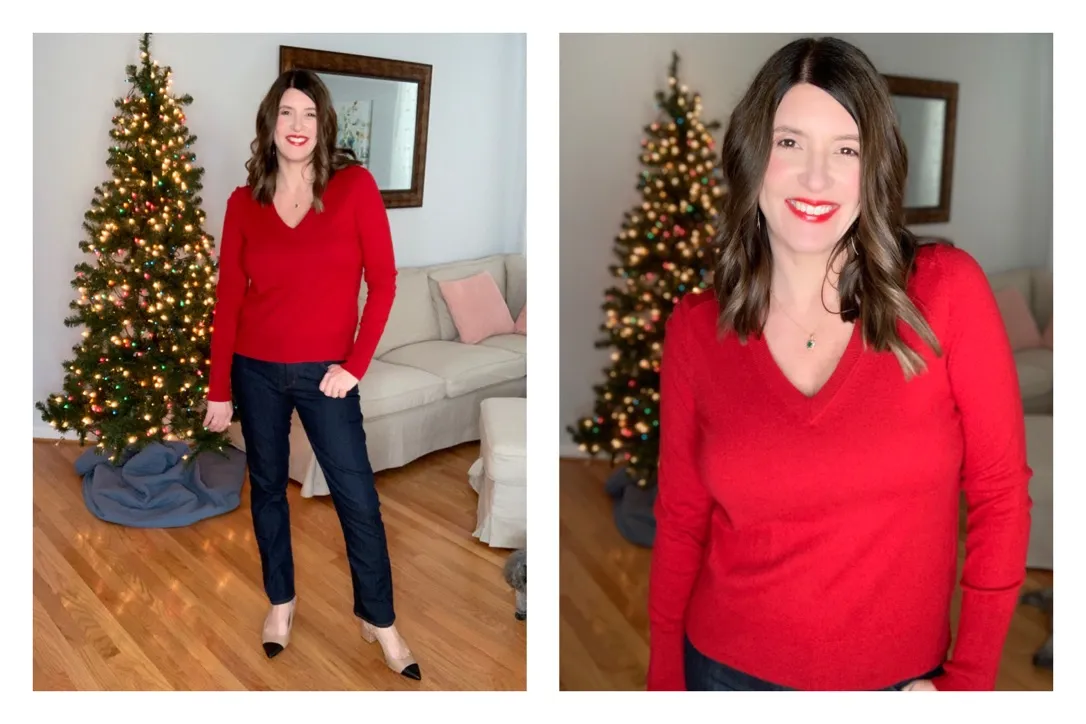 My favorite classic V-neck sweater is by Amazon Essentials. It comes in several colors and I have both the red and the black.
Green
Another timeless Christmas outfit idea is to wear green. There are so many shades of green that you can find one that flatters you the most. I often get a lot of compliments when I wear teal or classic "Christmas" green.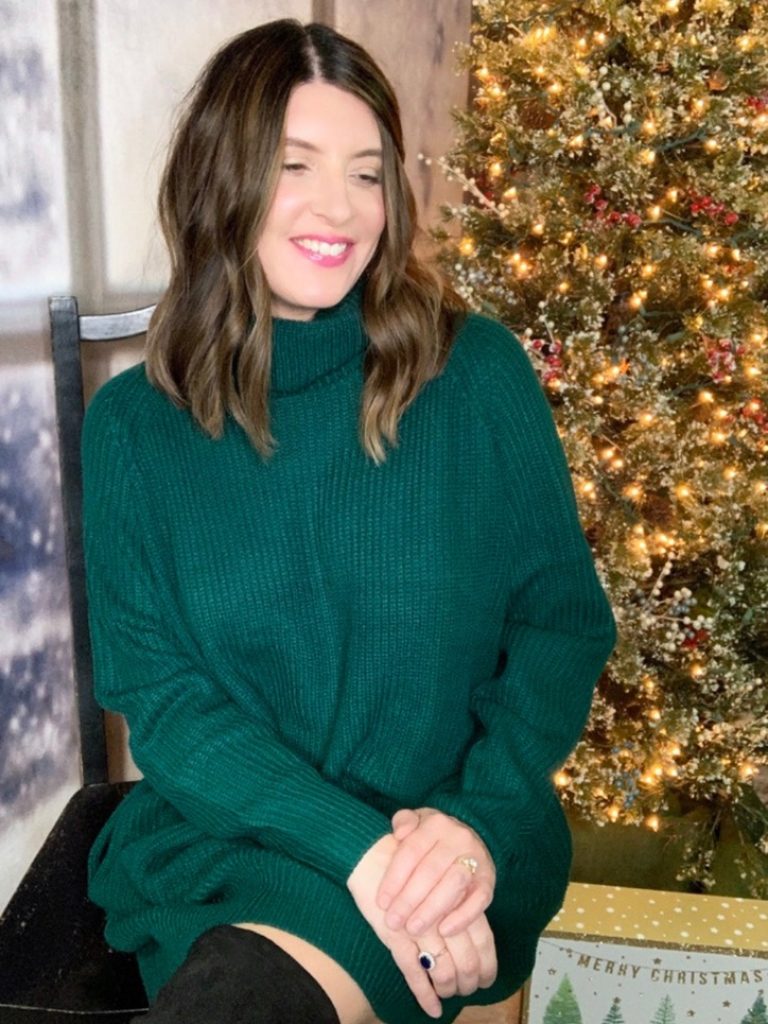 A green sweater dress is a comfy and warm outfit idea. You can wear tights, leggings, or neither depending on the weather. Here I just wore over the knee black boots, but most often I wear tights or leggings under sweater dresses.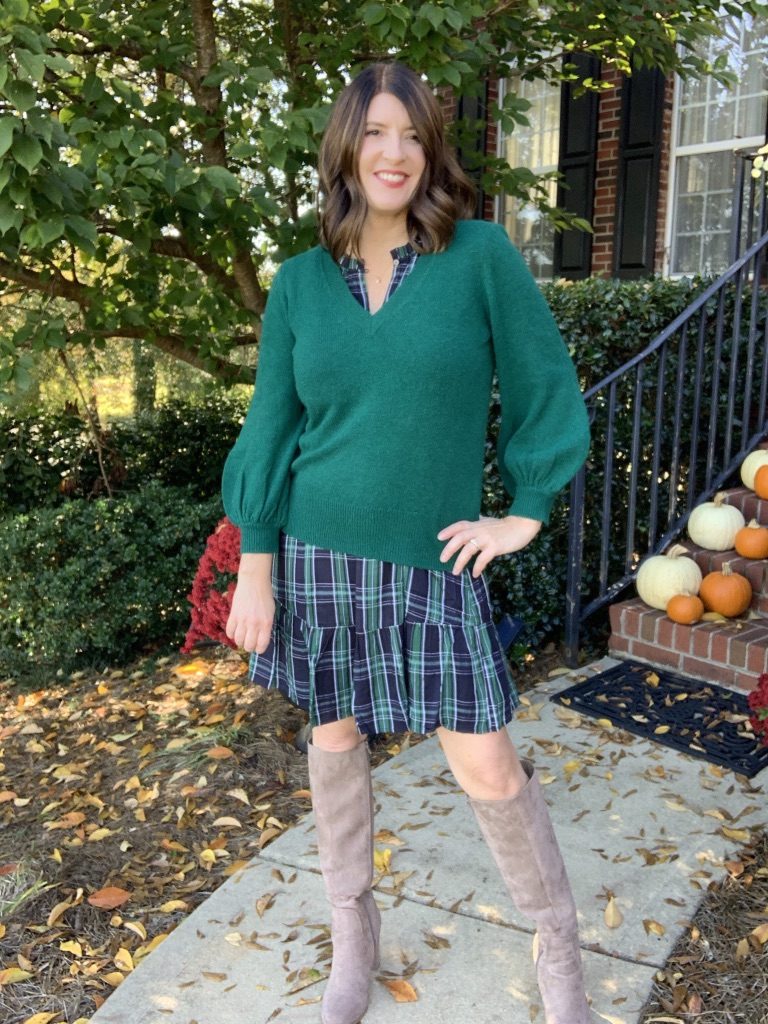 The outfit above is an example of a style tip that I mention quite often. Layer a sweater over a dress for a completely different look. This is easier to do with a sleeveless or short sleeve dress to reduce bulk in the arms.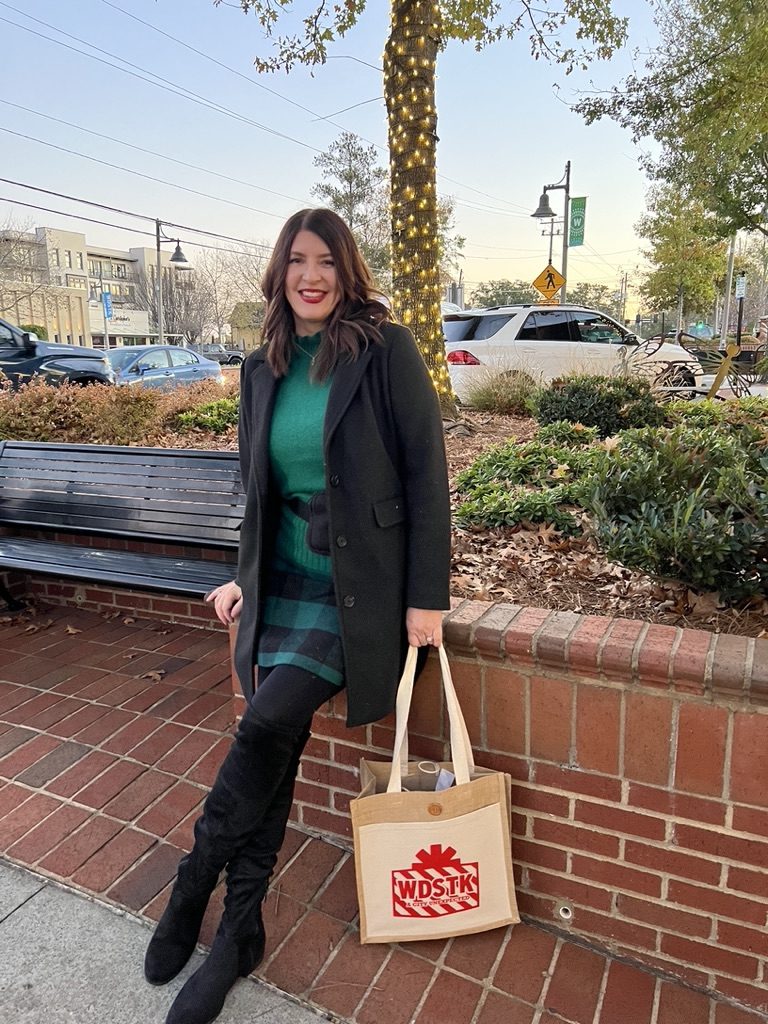 Recently I wore this outfit for some shopping in Downtown Woodstock, Ga. The sweater if from Loft Outlet and the skirt is from J. Crew Factory. All the outfit details are in this post.
Faux leather leggings with green are another good holiday outfit idea. The Spanx faux leather leggings are hard to beat and are currently on sale at Nordstrom.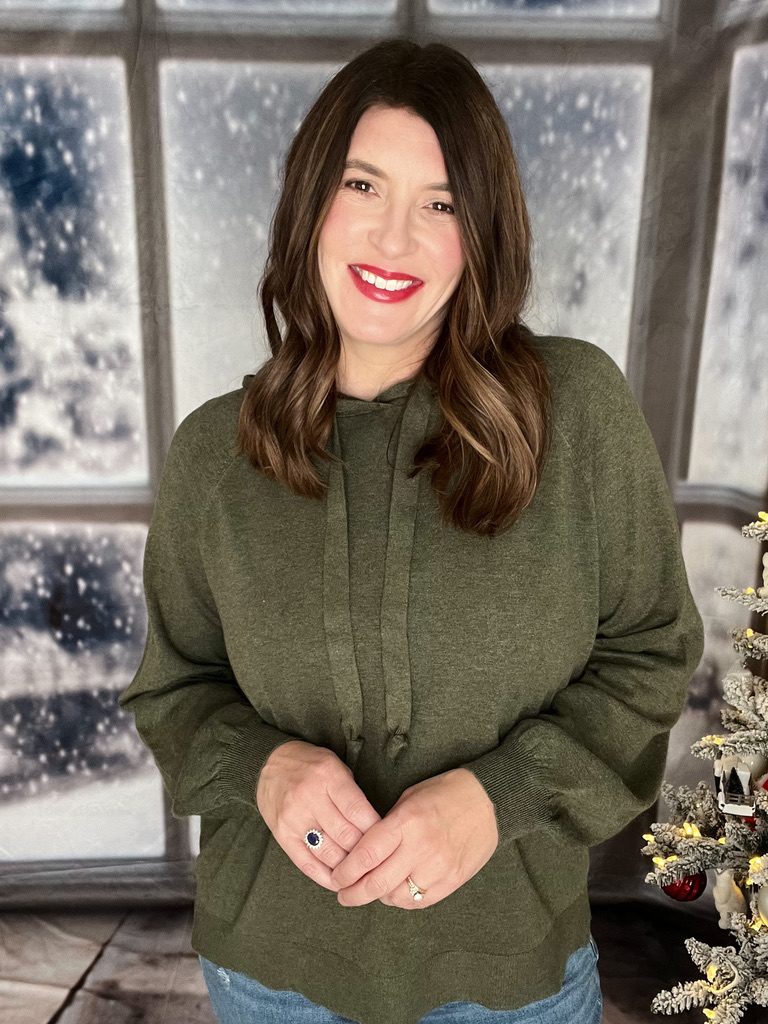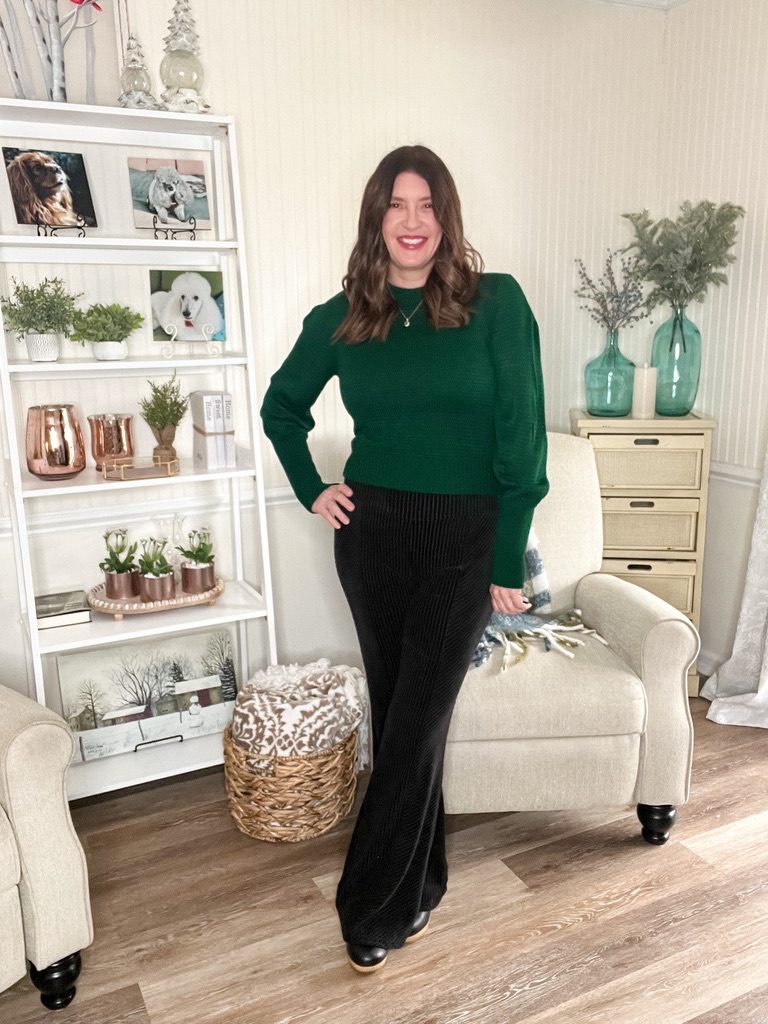 Fair Isle Sweaters
The final holiday classic is the Fair Isle sweater. These can be found at all different price points, so the options are endless. I think Loft, J.Crew, and Talbots have the prettiest and best quality Fair Isle sweaters.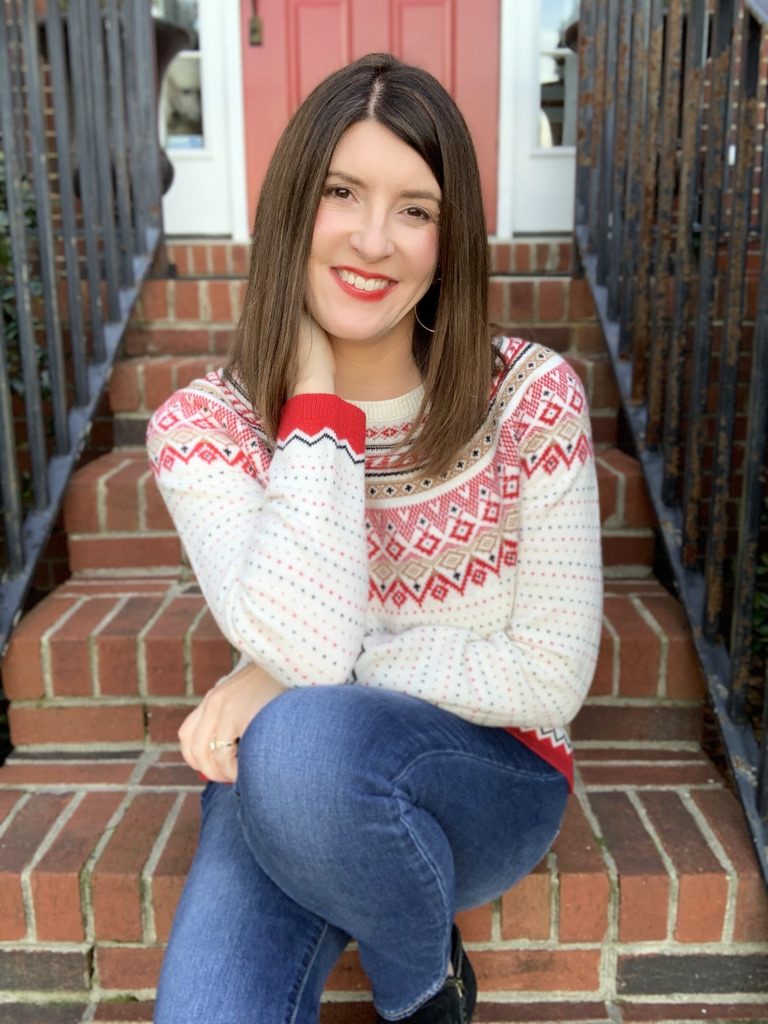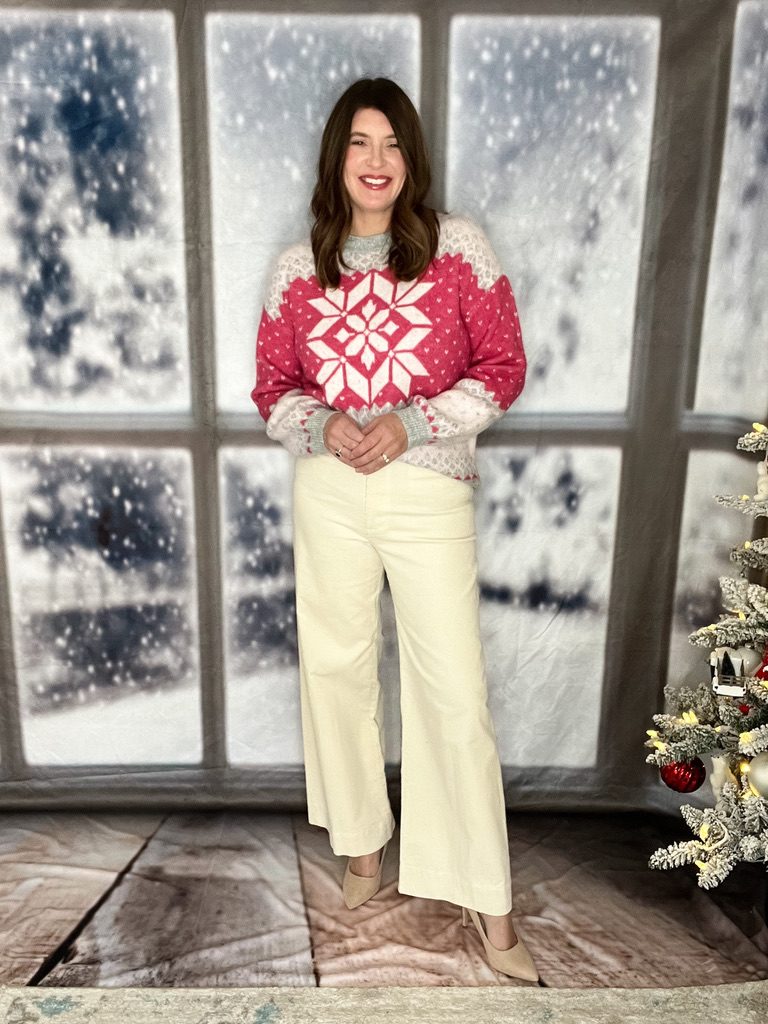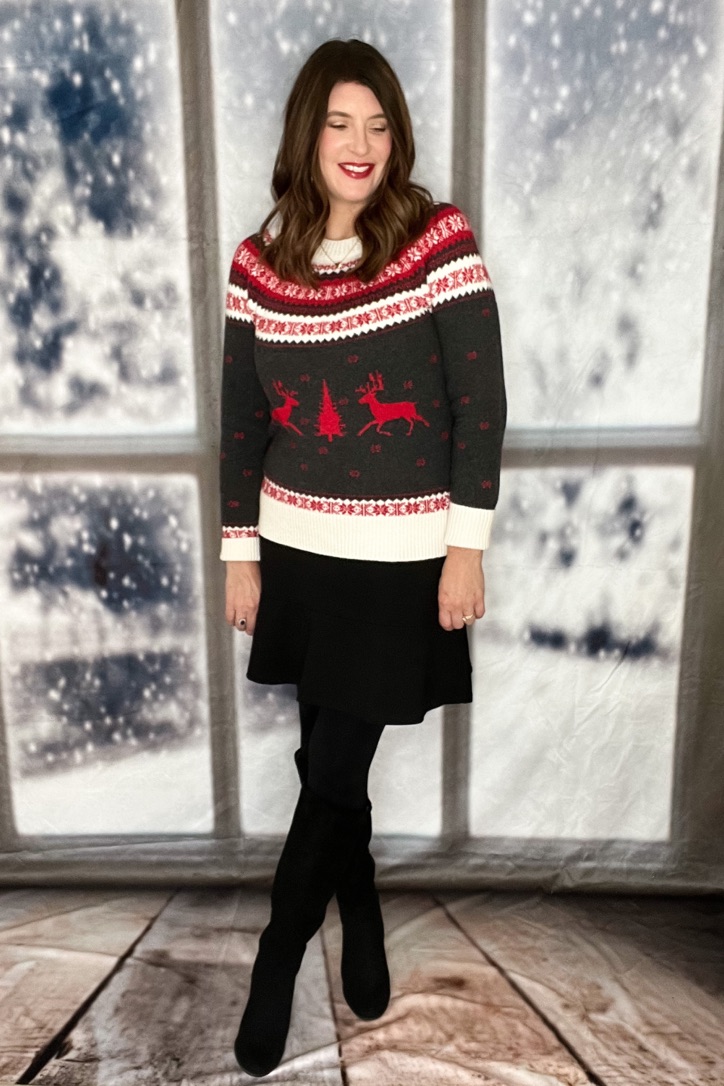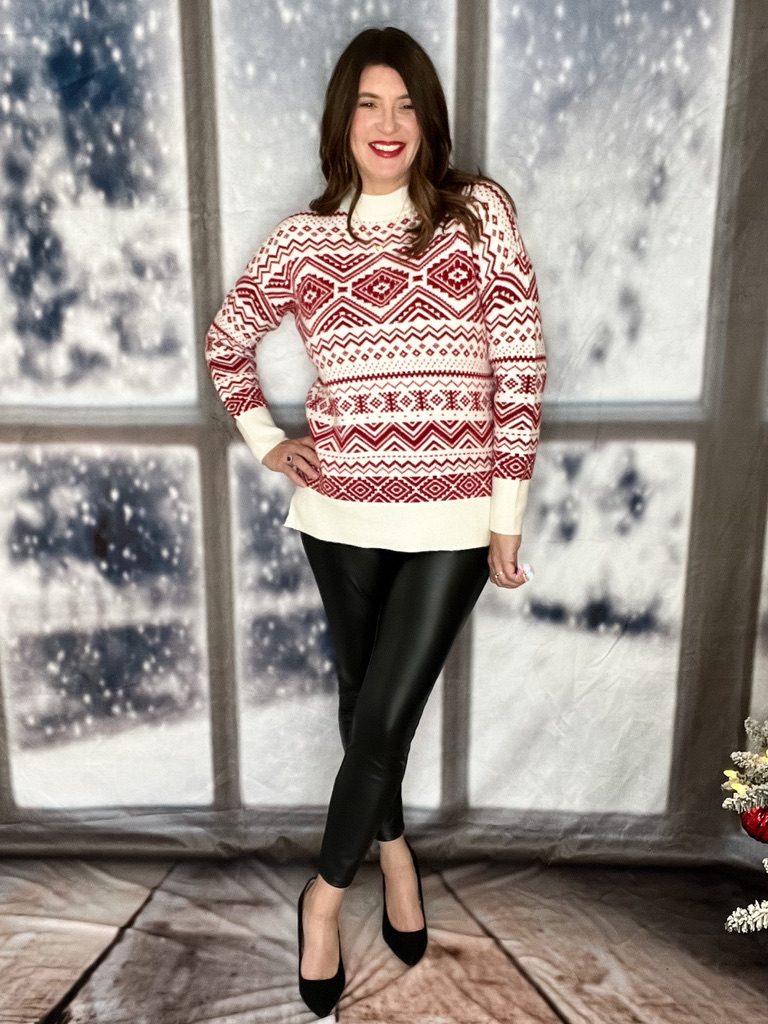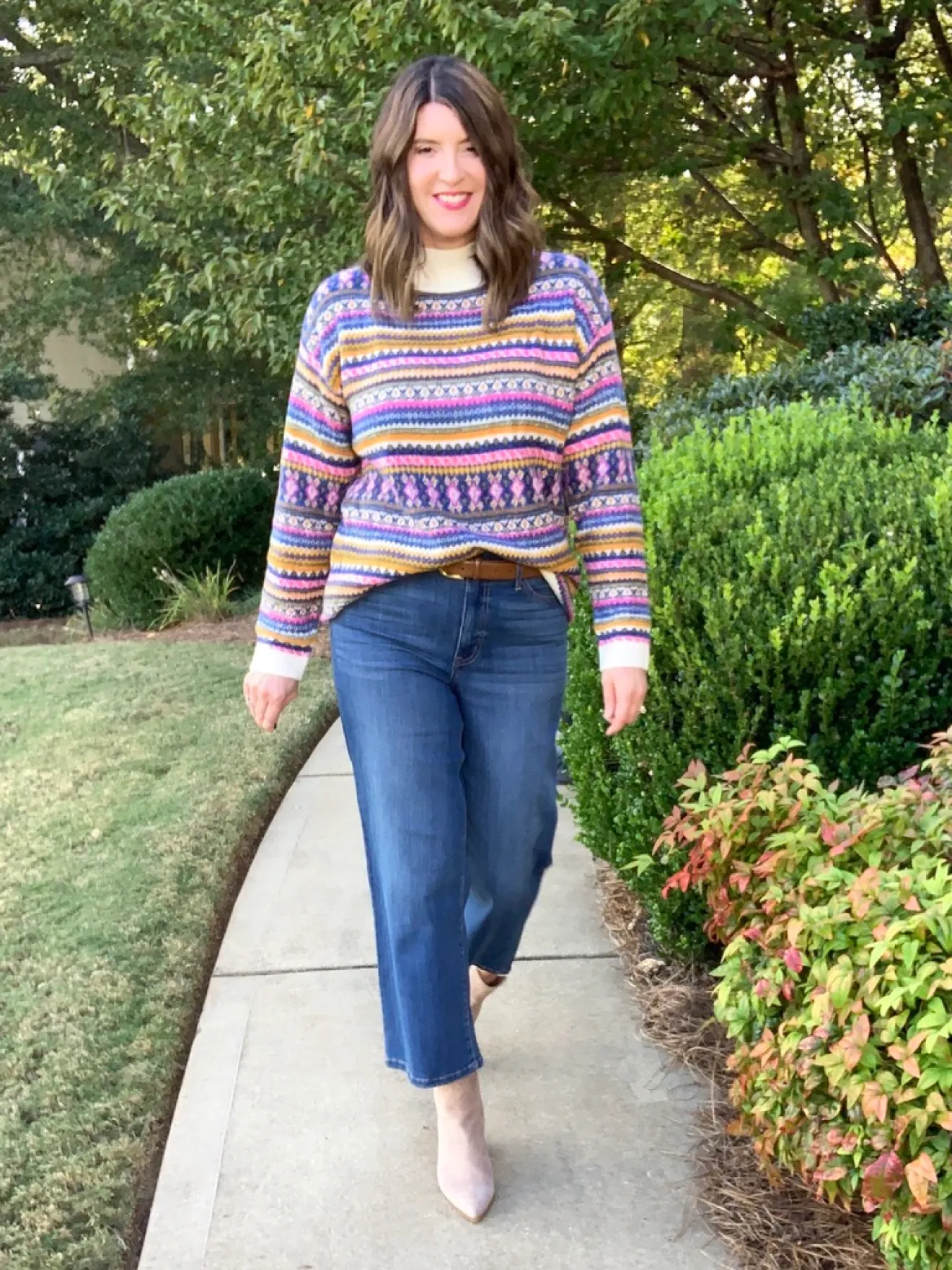 Here is a roundup of some of my favorites available this year!