With all the products on the market promising to do miracles for your skin, it can become overwhelming…not to mention that most of them are misleading at best. It's so tempting to try a lotion, serum, or gadget that assures you all of your anti-aging concerns are a thing of the past. Aging is a part of life, and it is inevitable that our bodies will change as we get older. The good news is that there are some things we can do to look our best as we age, and that is really the goal if I'm being honest. Today I want to encourage you by sharing some beauty devices that actually work!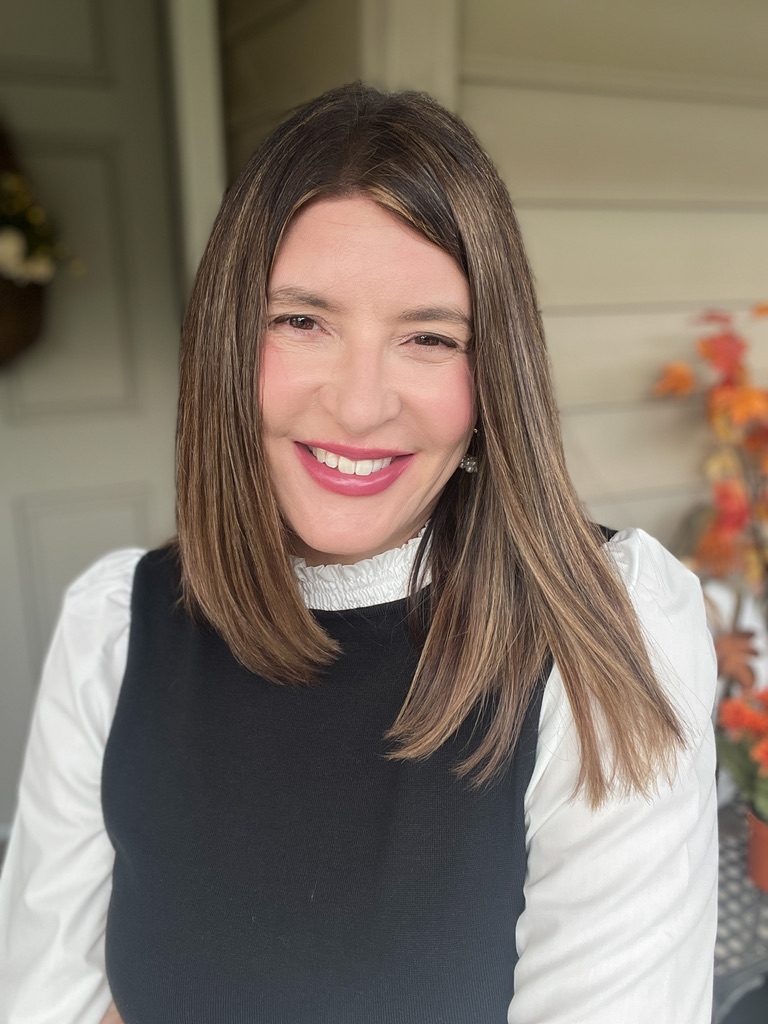 For those of you who are new here, I am 51 and will be 52 in January. I started really approaching skincare seriously in my later 40's. I have been blessed with a genetic predisposition to youthful looking skin. My mom is in her 70's now and she looks at least 10 years younger than she is. My maternal grandmother was a beautiful woman who also had youthful skin.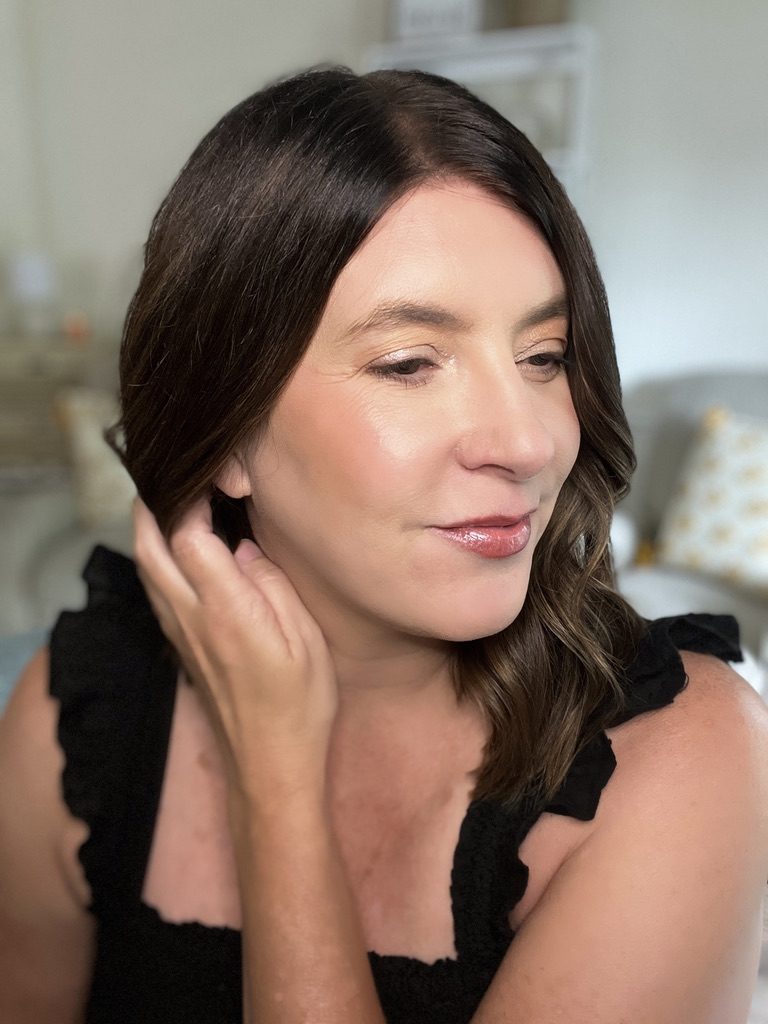 That being said, there are still things that I do in my skin care routine that I think have made my skin look even better as I have entered my 50's. For my complete A.M. & P.M. skin care routines, you will want to refer to this post and this one.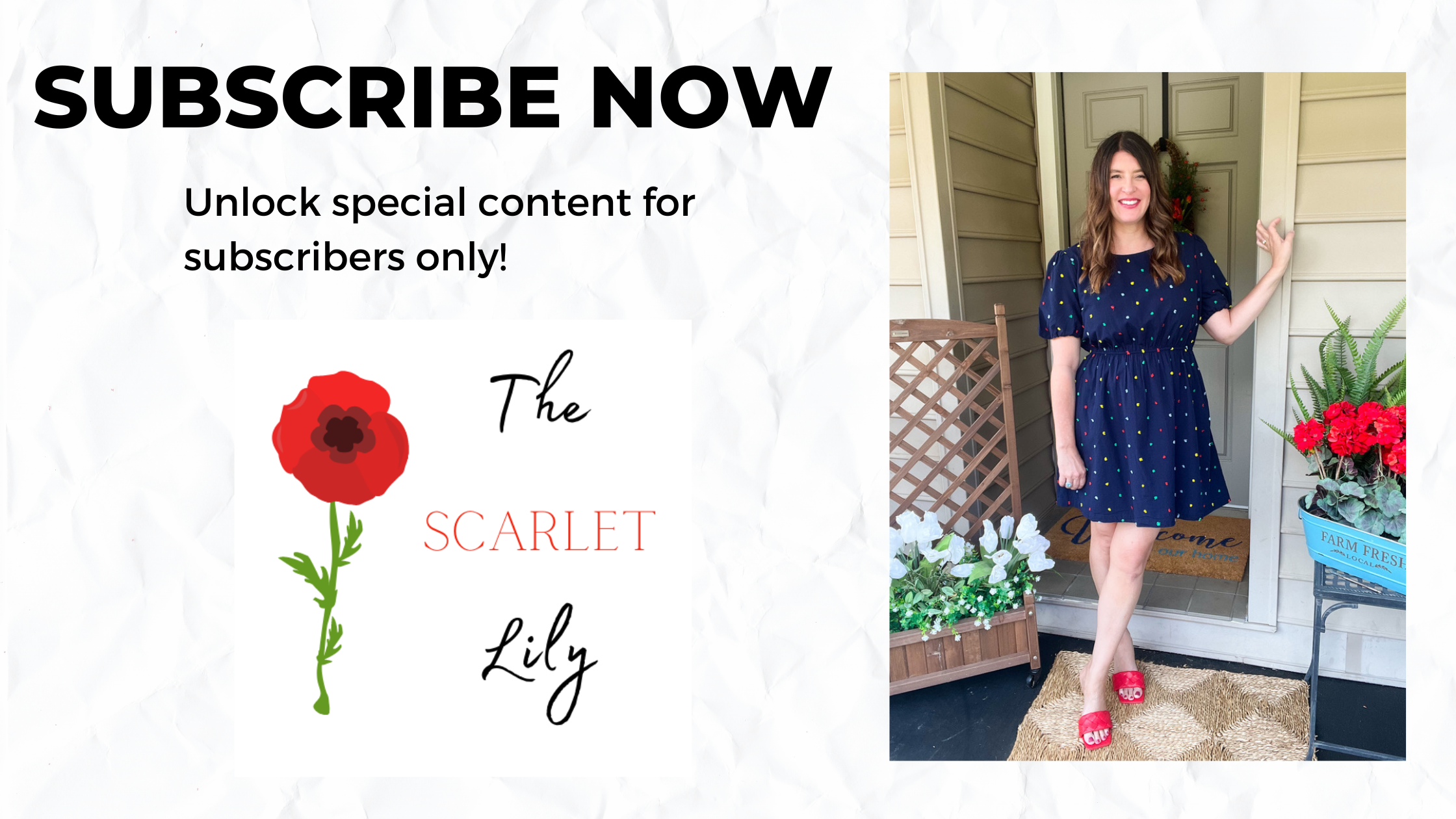 Also, if you are an email subscriber you have access to free printables. Look for them on the homepage main menu tab. I have printables for my skin care routine in a step by step format. These are password protected, so look back at your subscription confirmation for the password. If you can't find it, just email me and I will help you out (thescarletlilyblog@gmail.com).
Today I'm only talking about some new devices that have proven results both for me personally and for other women as I have researched online. I really think the future is bright for at home anti-aging devices that are both affordable and effective.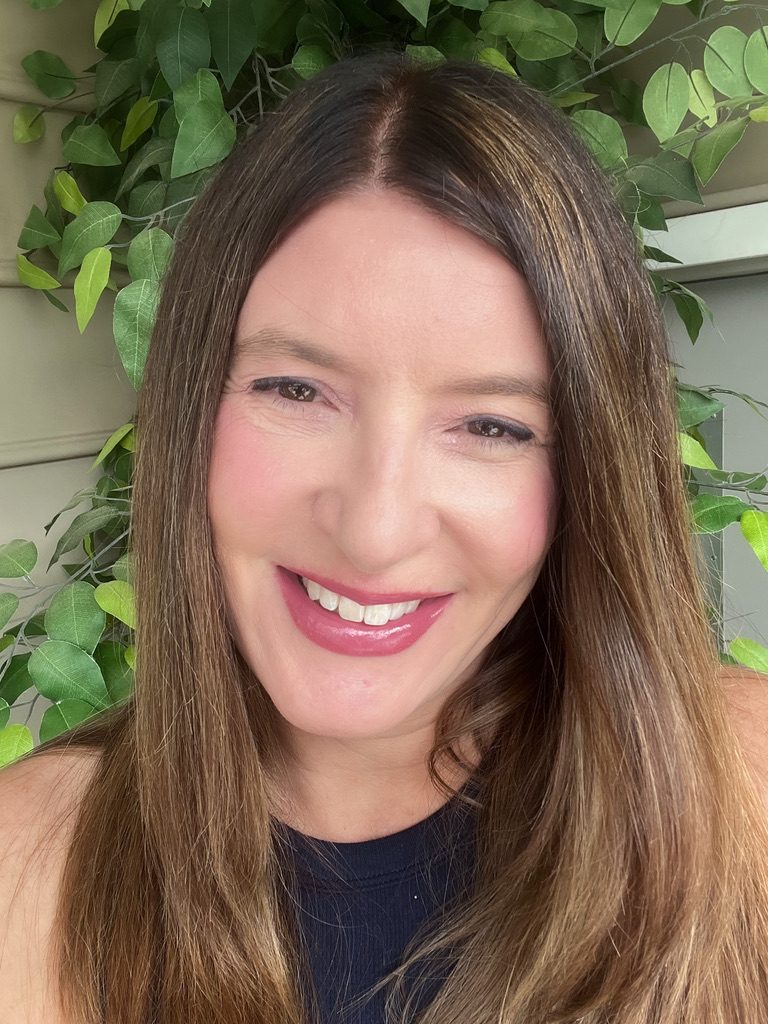 The Nu Face is a micro-current device. It delivers a low level current that has been proven to:
Reduce Fine Lines and Wrinkles
Aid in Lymphatic Drainage
Stimulates The Recovery Of Damaged Tissue
Trains Your Muscles
Enhances Product Penetration
Improve muscle tone and contour in the face/neck
Temporarily improve local circulation
Firm and tighten skin
Like most at home devices, the key to success with the Nu Face is consistency. Nu Face recommends treating your skin 5 days/week for 60 days, and then 2-3 days/week for maintenance. The treatment only takes about 5 minutes and is painless.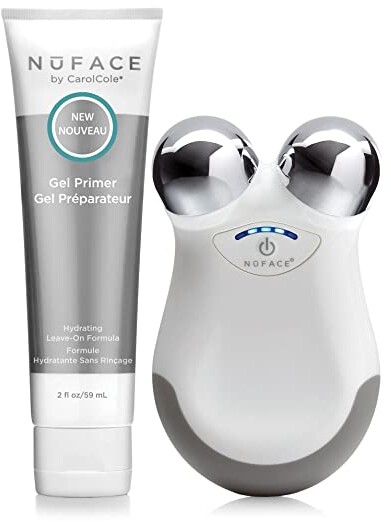 I personally own the Nu Face Mini. It is less expensive than the Nu Face Trinity that has the capability of changing the attachments. It does my whole face and neck area. I don't have a lot of crow's feet around my eyes, so I did not feel that I needed the attachments for that area.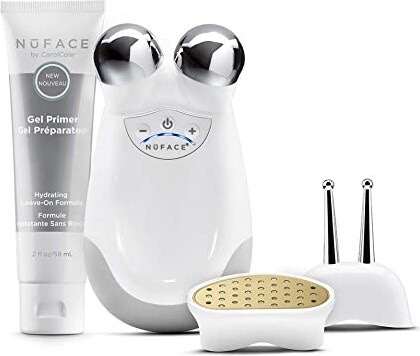 The main difference in the Trinity vs. the Mini is the eye and lip attachment and the red light therapy attachment. Also both devices require a conducting gel, and without the gel it is useless. You can try to use aloe vera gel to save some money. Unfortunately, it irritated my skin so I just use the Nu Face conduction gel.
Amazon has several gel primers that are affordable. I haven't tried any of them, but I plan to. By the way, this is the same sort of gel medical offices use for ultrasounds and doppler studies. It does not have to be the Nu Face brand. Here are a few to consider: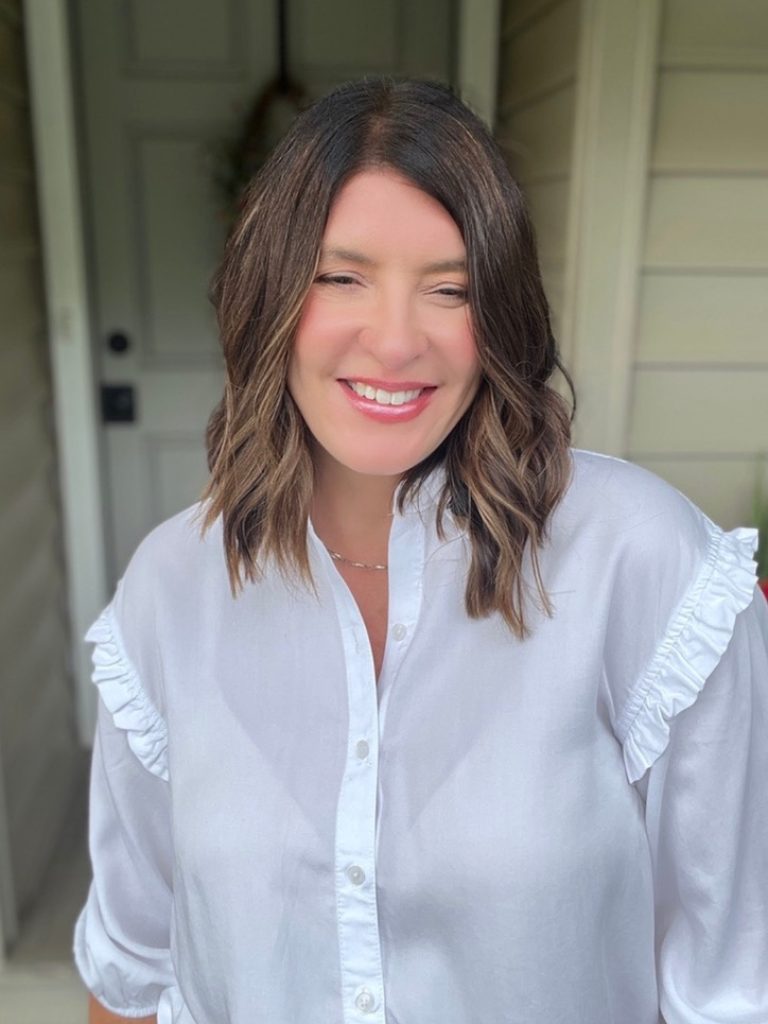 The next beauty gadget that actually works is the Omnilux Contour Face Red Light Therapy Mask. LED devices have been used in medical offices for years to treat many skin conditions. In office treatments are very expensive. LED therapy is a completely natural treatment and does not contain any harmful UV wavelengths; it does not create heat or thermally damage the skin.
Here is an explanation of how this works taken from the Omnilux website:
As we age, collagen and elastin break down resulting in a loss of volume in our skin – our skin becomes more wrinkled, loose, thin, crepey and unevenly textured. Years of exposure to UV rays causes unwanted pigmentation and sun spots, which only accelerate the aging process on our face, neck and chest and hands.
Optimized energy output and two clinically proven wavelengths of red and near-infrared light work together on a cellular level to penetrate the deeper layers of skin, stimulating fibroblast cells and targeting exacerbated collagen to restore elasticity, reduce fine lines and wrinkles and correct pigmentation from sun damage.
The red wavelength (633nm) reduces inflammation, pigmentation, and redness and helps prompt cellular repair and circulation for a more vibrant complexion. The near-infrared wavelength (830nm) targets deeper fibroblast cells, stimulating new collagen and elastin production, resulting in plumper, firmer, more youthful looking skin.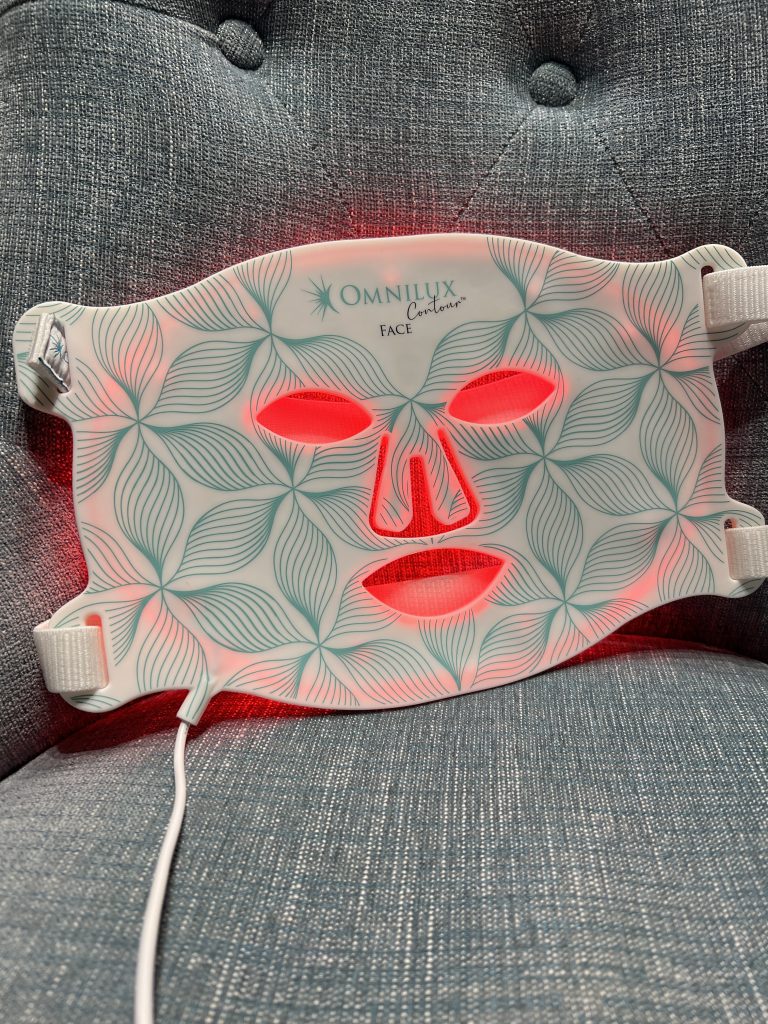 Now, you are going to look like an alien freak wearing this, but it's actually very relaxing. There is no heat or discomfort but the red glow is soothing. You just wear it for 10 minutes and you are done! I had to stop using mine for the past month and a half because I was doing a trial of a skin care product, but I am anxious to start using it again.
This is an expensive product, but if you compare it to the price of an in-office medical grade treatment or injectables it is actually quite affordable. By the way, I chose this particular device because of the reviews and it is the same manufacturer as many of the medical grade devices.
Omnilux also makes an LED device for the neck and hands.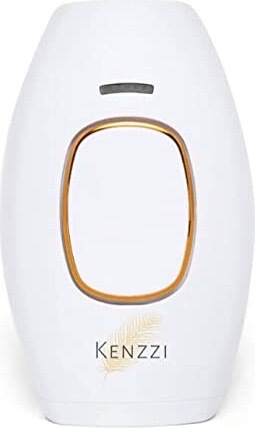 This is my latest device trial, and I'm about half way through the period in which I should start seeing results. I bought this because I saw it on the YouTube channel Hot & Flashy. I've been following a lot of Angie's advice for years, and her review of this product "influenced" me to try it.
In her review she stated that along with removing the hair, but it also faded her dark spots from sun damage! Now as much as I hate shaving, the dark spot fading aspect is what reeled me in. My arms have terrible dark spots, and I'm very self conscious about the way it looks.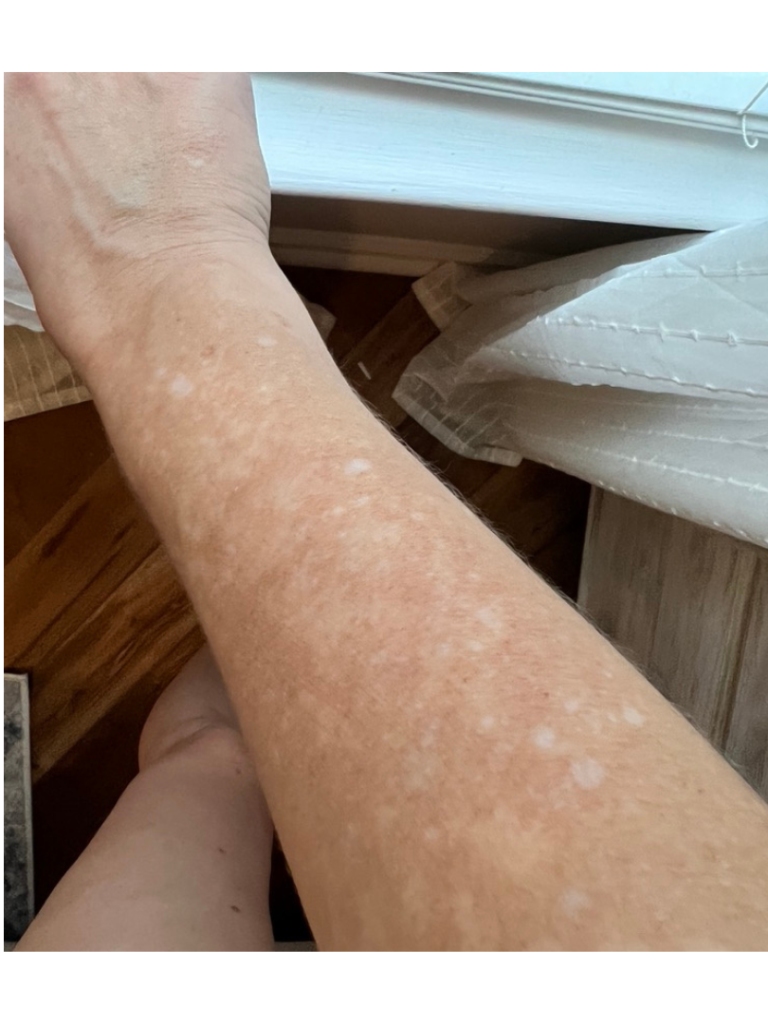 IPL (Intense Pulse Light) is a broad spectrum of lights at different wavelengths. When they travel across your skin they are attracted to the melanin in your skin. Melanin is what gives your skin/hair pigment. When the IPL detects the darker pigments it converts the light into heat which damages the hair follicle.
I'm about 4 treatments in and so far it seems like the hair growth has slowed slightly, but I still need to shave my legs. I will check back in with my results, but based on what I've read, this is a good at home device.
The Kenzzi is easy to use. There are 5 levels of intensity. I use level 5 on my legs and arms. I also plan to treat my chest (dark spots) and my underarms in the future. You use the device once a week for 3 months. I do feel some minor discomfort on sensitive areas, but for the most part it is painless.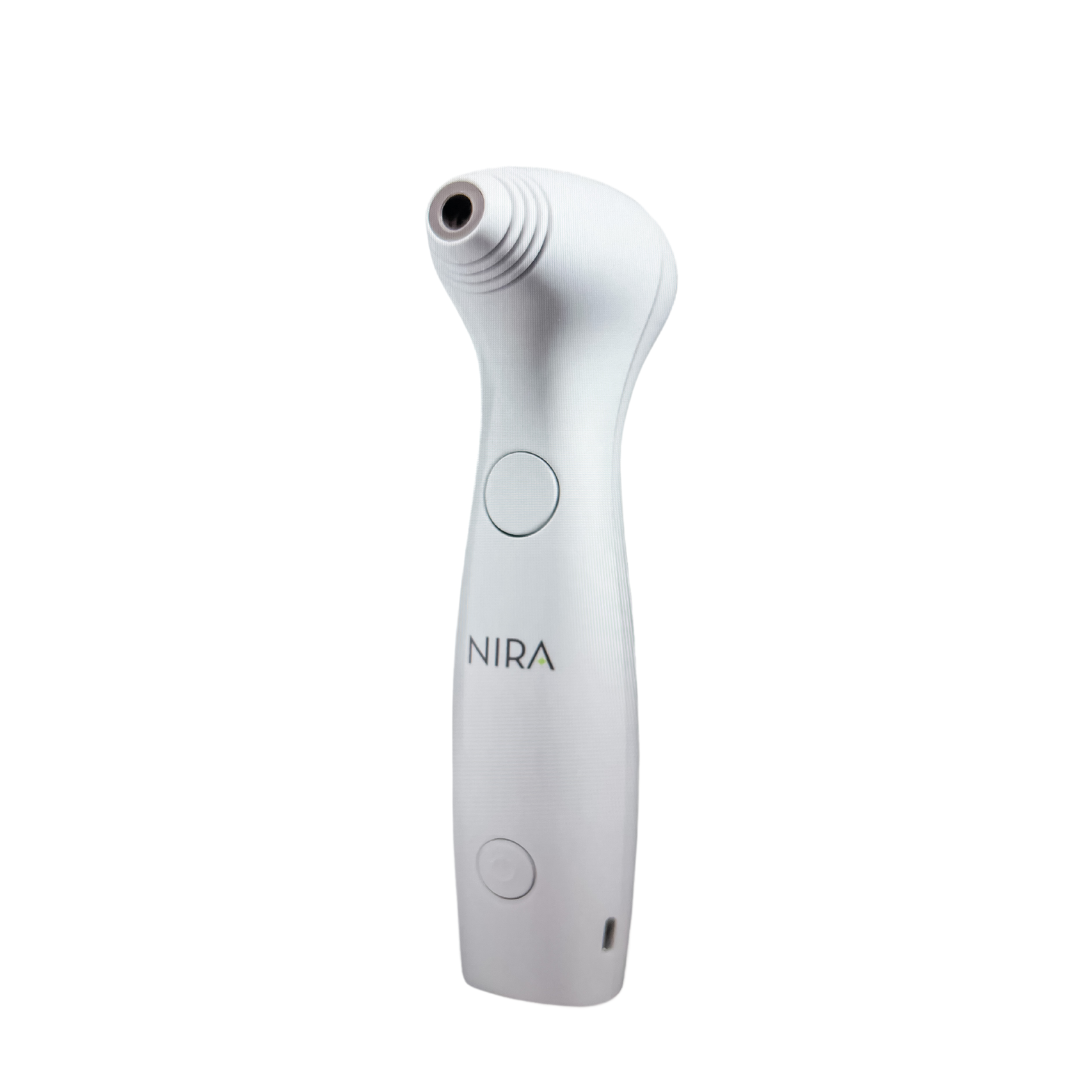 This was a Christmas gift from me to me! All the beauty influencers are raving about this device, so I picked it up on sale over the black Friday weekend. Angie Hot & Flashy had a special discount code, so that's why I went ahead and gifted it to myself.
This is what it does:
FDA-Cleared and clinically proven to reduces wrinkles & fine lines
Stimulates natural collagen production for younger looking skin
The Nira can be used on any area of the face including the eyes and lip area. This is a daily treatment that takes 2-5 minutes and results should appear in 90 days.
I can't wait to get starting on my treatment. I will update you of course after the 90 day trial!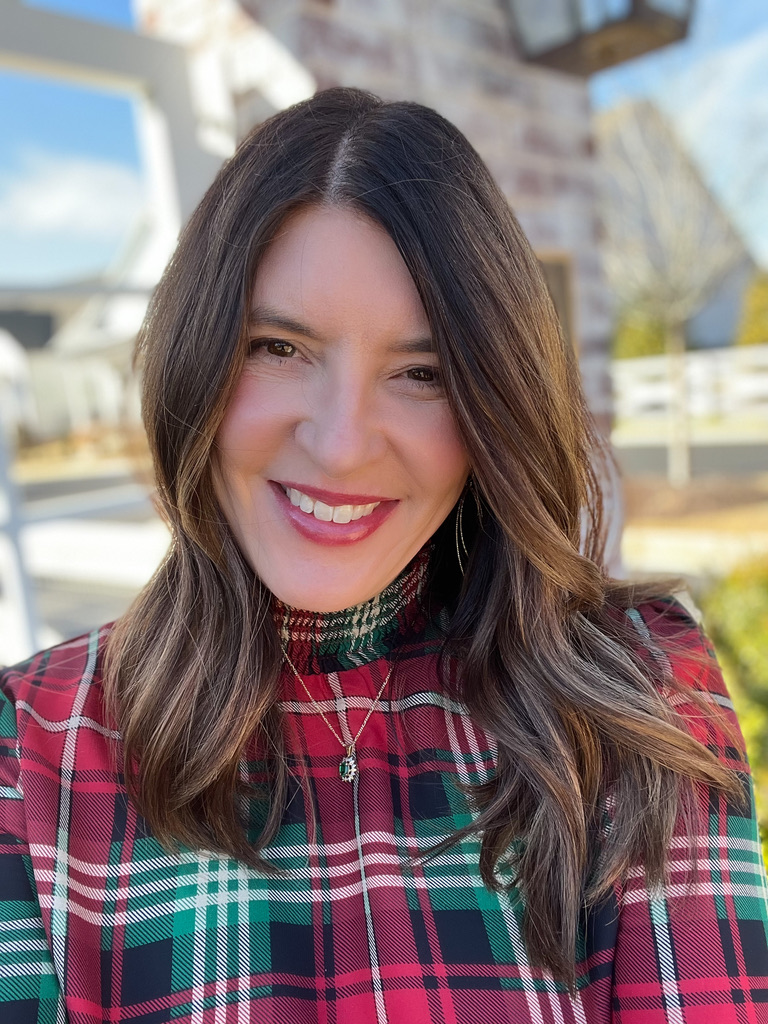 I hope you found this post helpful. Anti-aging skin care is really up and coming. There are so many exciting options for us now that didn't exist a few years ago.