Christmas has always been a big deal in my family both as a child and as an adult. Growing up my parents always had a houseful of people on Christmas Eve and it provided me with such wonderful memories that I still cherish today. My sister and I looked forward to the Christmas Eve festivities almost as much as Christmas Day. We dressed up and always opened one Christmas gift. Today I want to share my family's Christmas Eve traditions plus our traditional Christmas Eve menu that we still enjoy every year.
Current Traditions
We have scaled back Christmas Eve to just our immediate family the last several years because we have been all spread out, but since we are about to move down the street from my parents and my sister and her family are just a few minutes away who knows? Maybe this tradition will grow again to include new neighbor friends.
Our family usually goes to church on Christmas Eve, and then we gather for dinner and a lot of goofing off! We dress up in ugly Christmas outfits, shoot each other with Nerf darts, and just enjoy the laughter.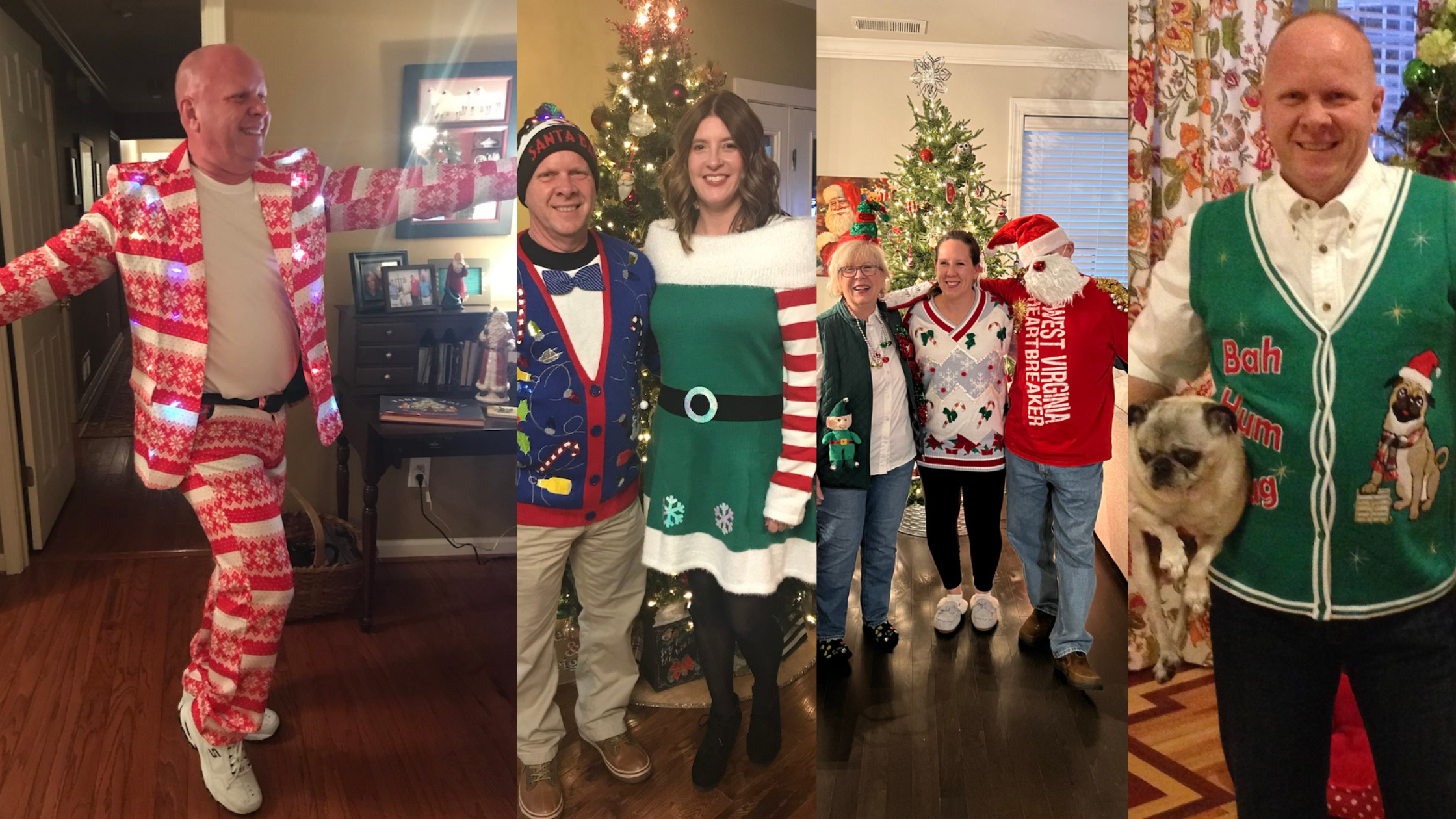 My husband, who is the intellectual of the group, cuts loose and reveals his hilarious personality that most people never see since he is usually "Dr. Bob".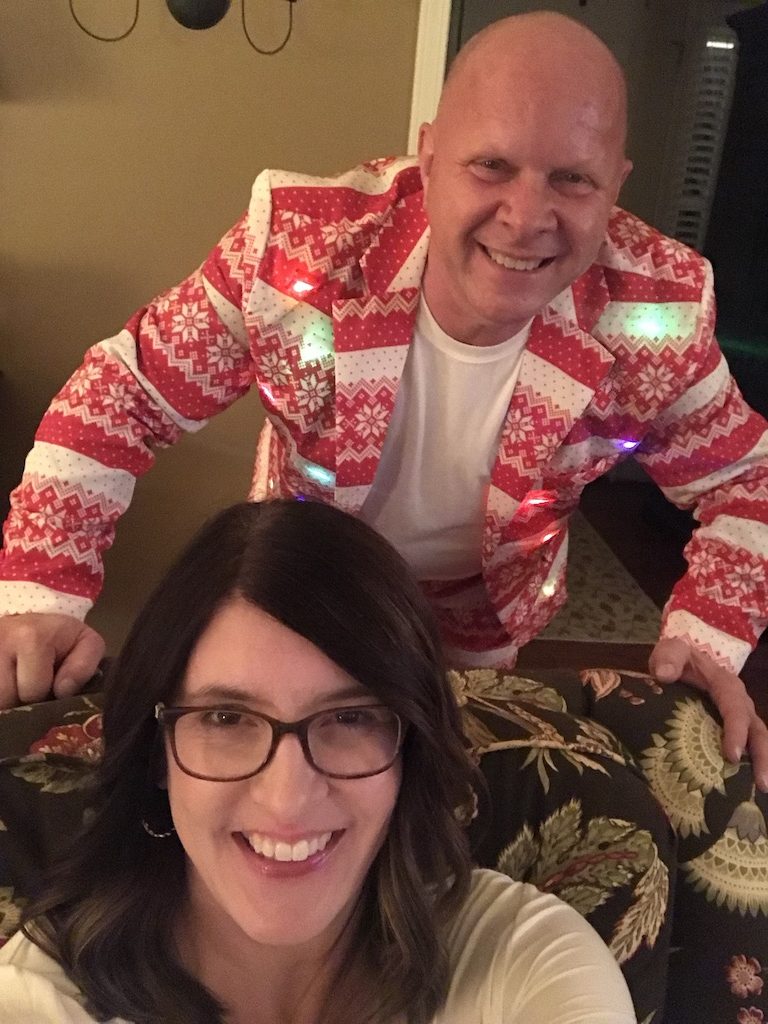 A couple of years ago, my parents brought Nerf dart guns and we fully embraced the war that followed! They are so fun, and would make a great gift for children and adults who like to act silly like we do.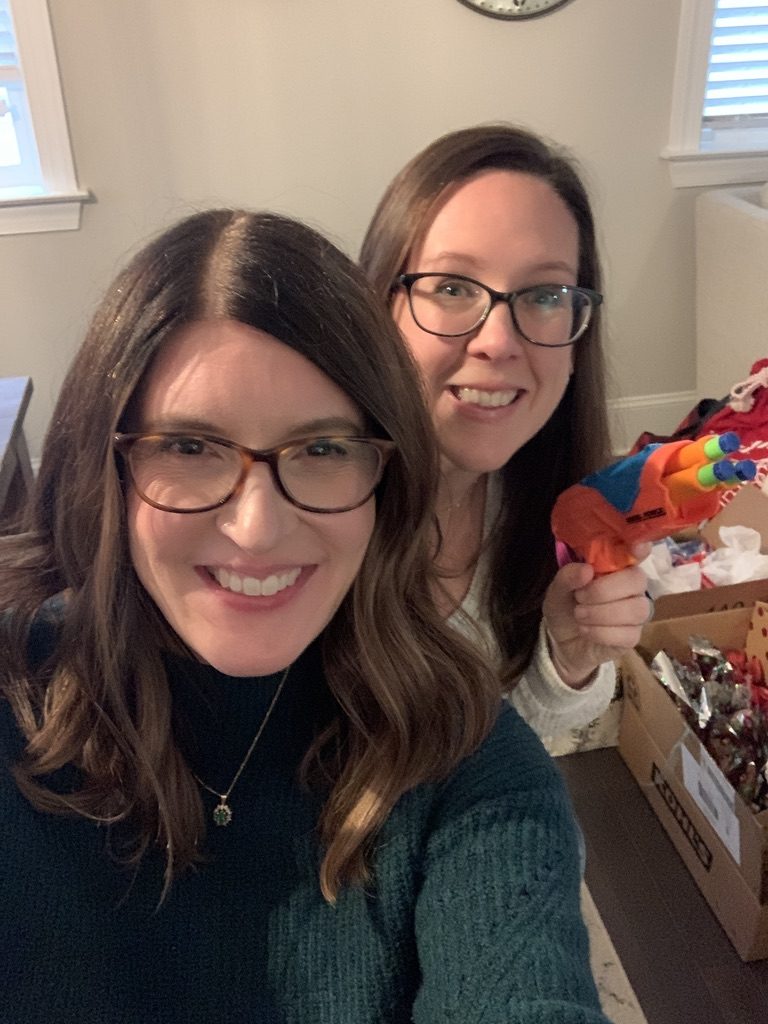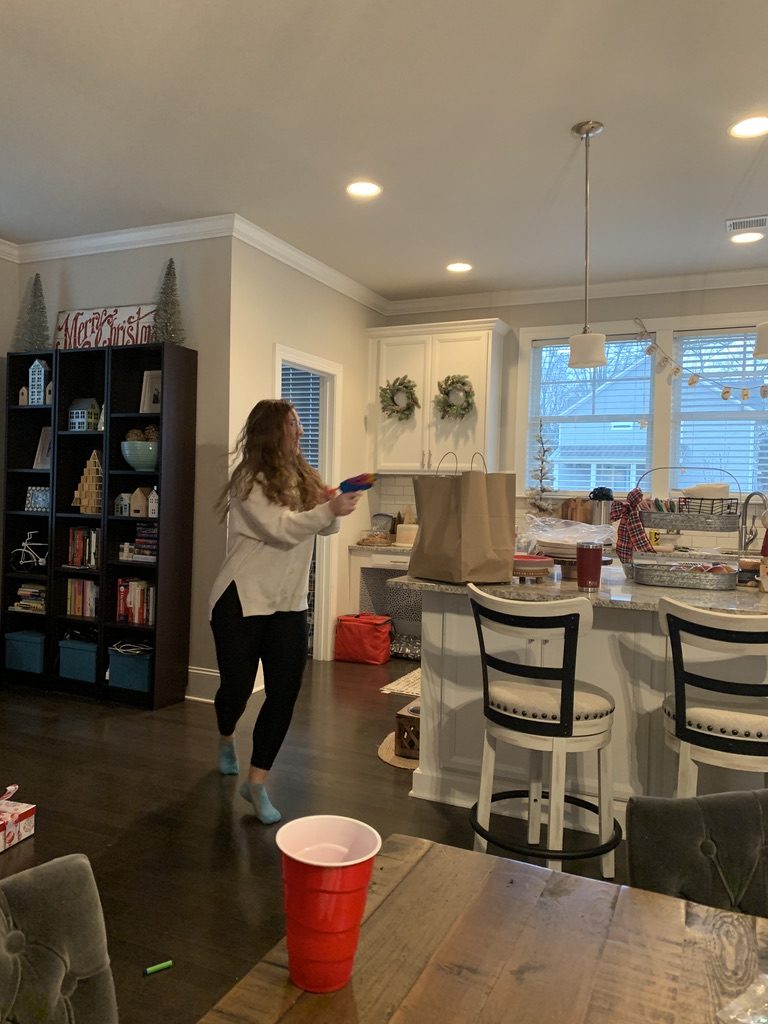 A few years ago, the family came to our home in Greenville, SC for Christmas Eve. We decided to go Ice Skating which went surprisingly well!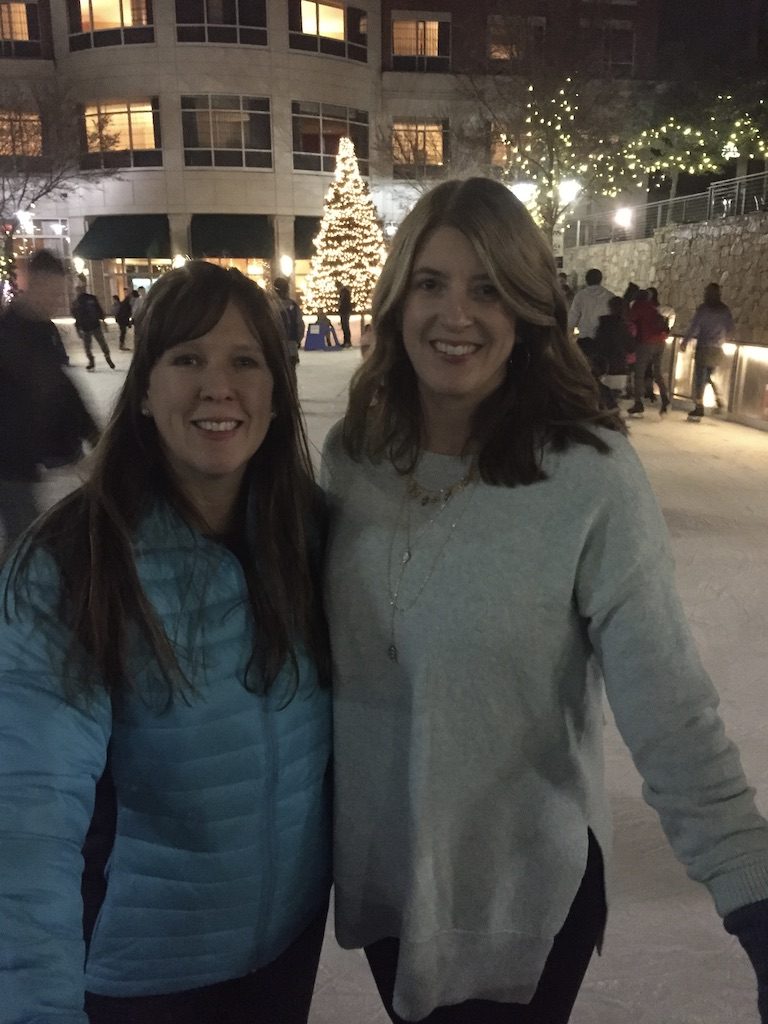 Growing up, we had a full table full of finger foods and people would also bring food. As adults, we have narrowed our menu down to our favorites which include Baked Potato Soup, Po' Boy Sandwiches, and the all important Cream Cheese Swirled Brownies. These are the recipes that I want to share with you today. Whether you serve them for the holidays or just enjoy them for another occasion, I think you will want to try these!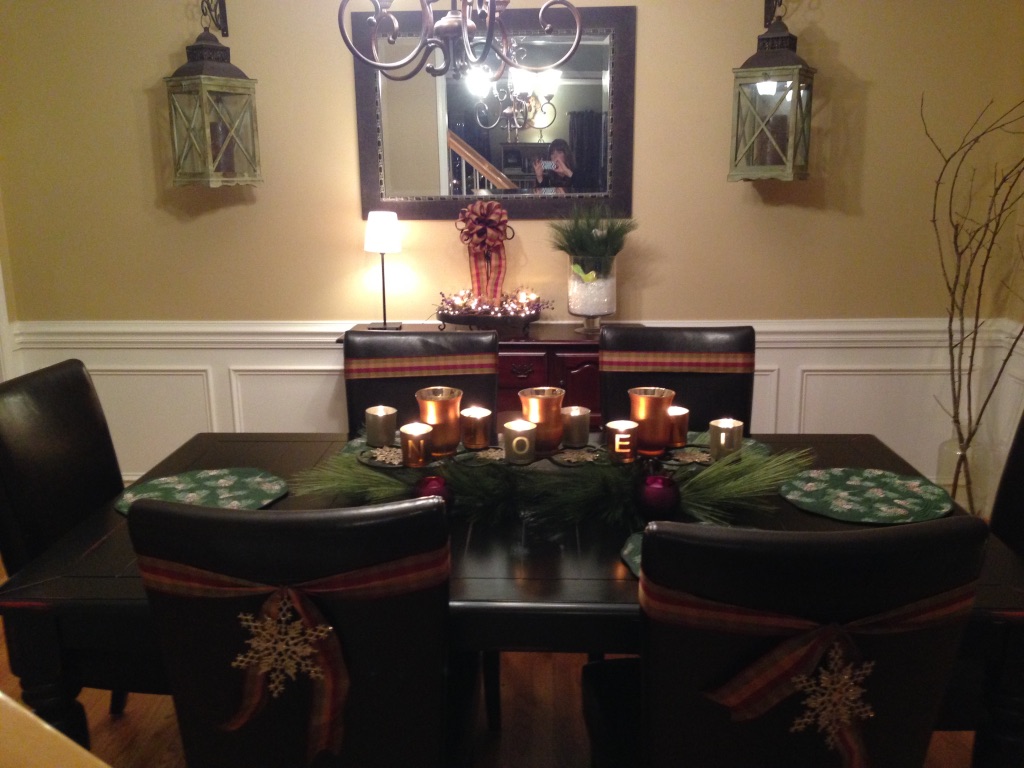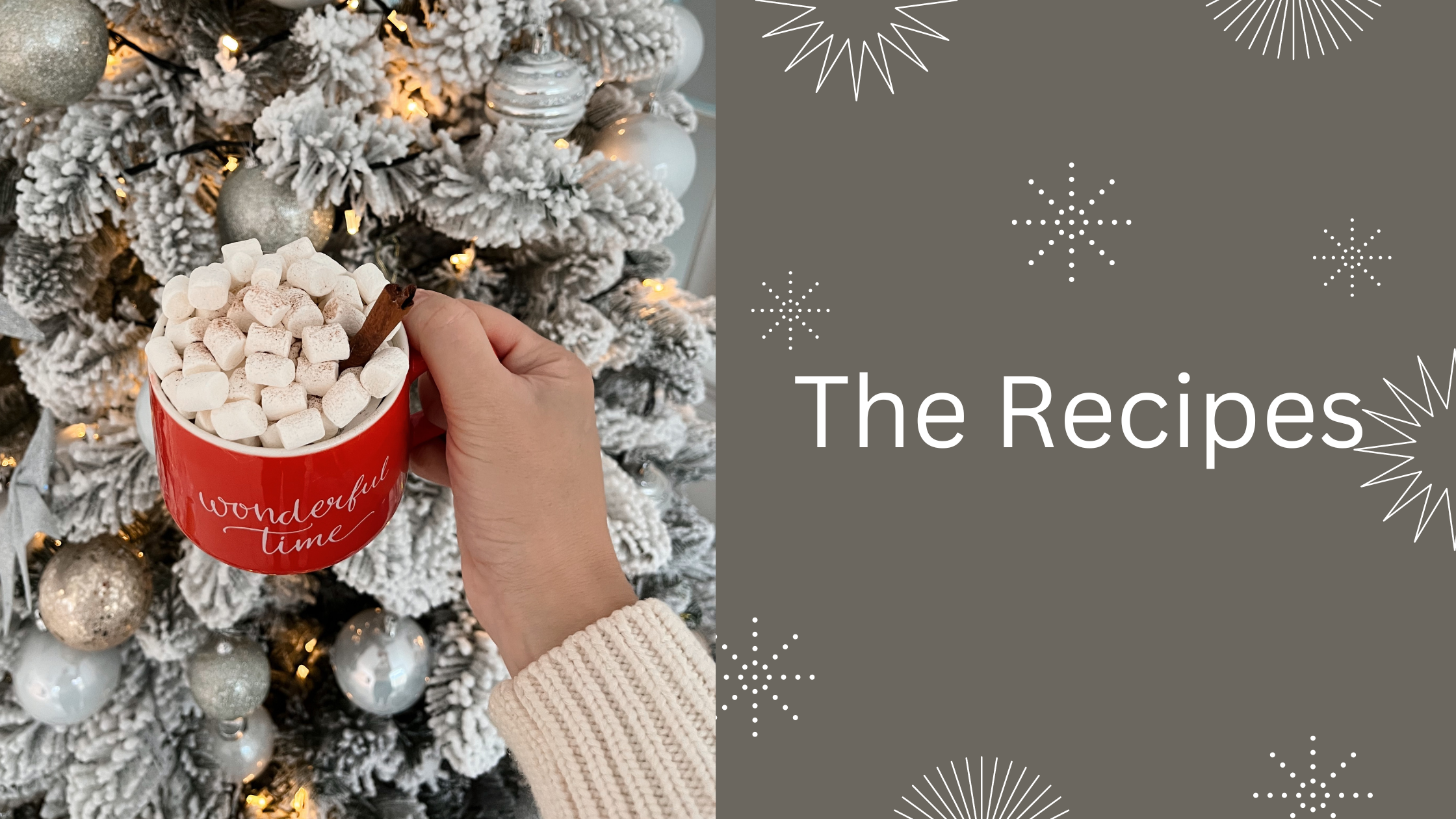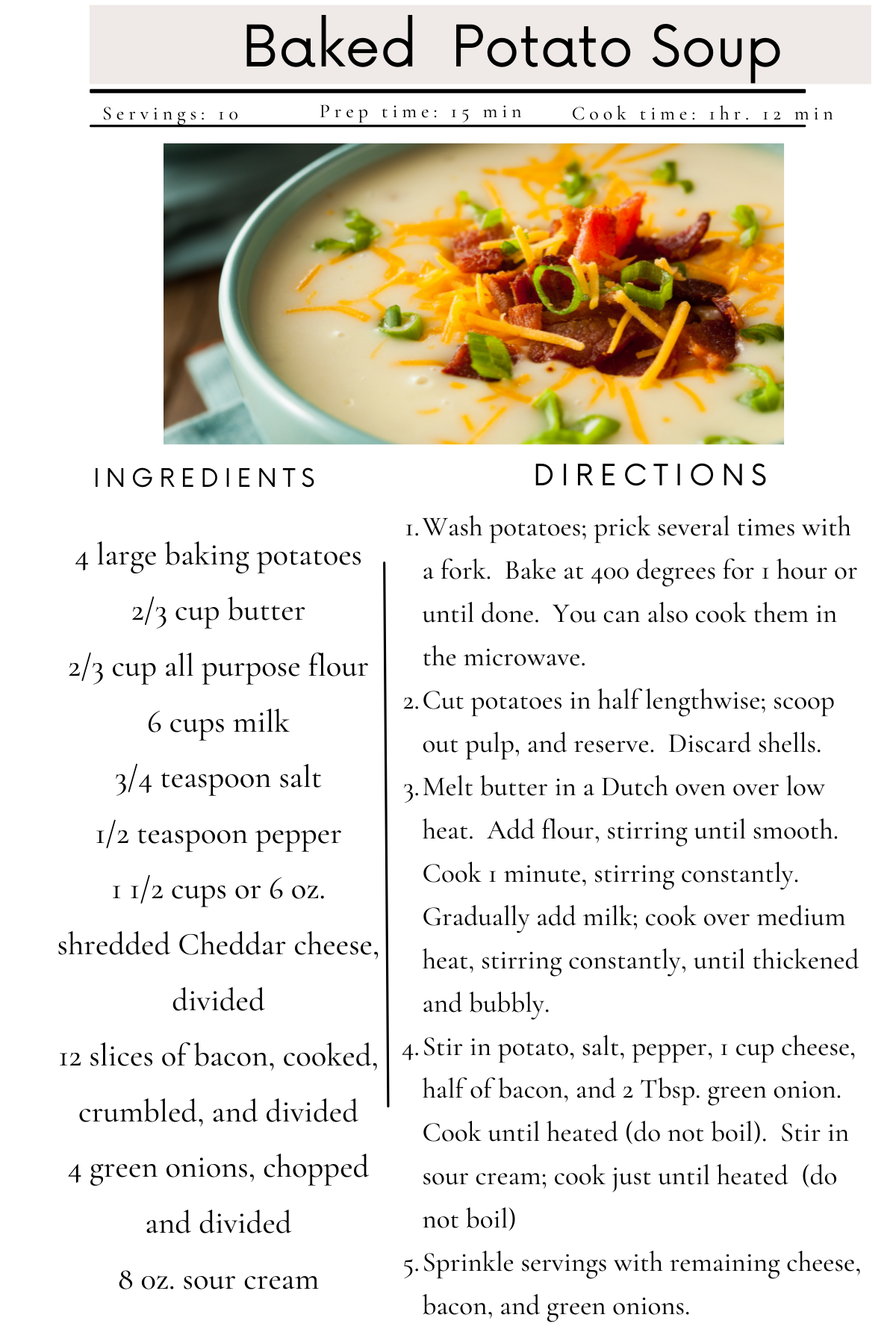 This potato soup recipe is originally from Southern Living. It thickens the longer it sits, so left overs may need to be diluted with water or chicken broth. This is also a great winter recipe to have on hand for cold or snowy days.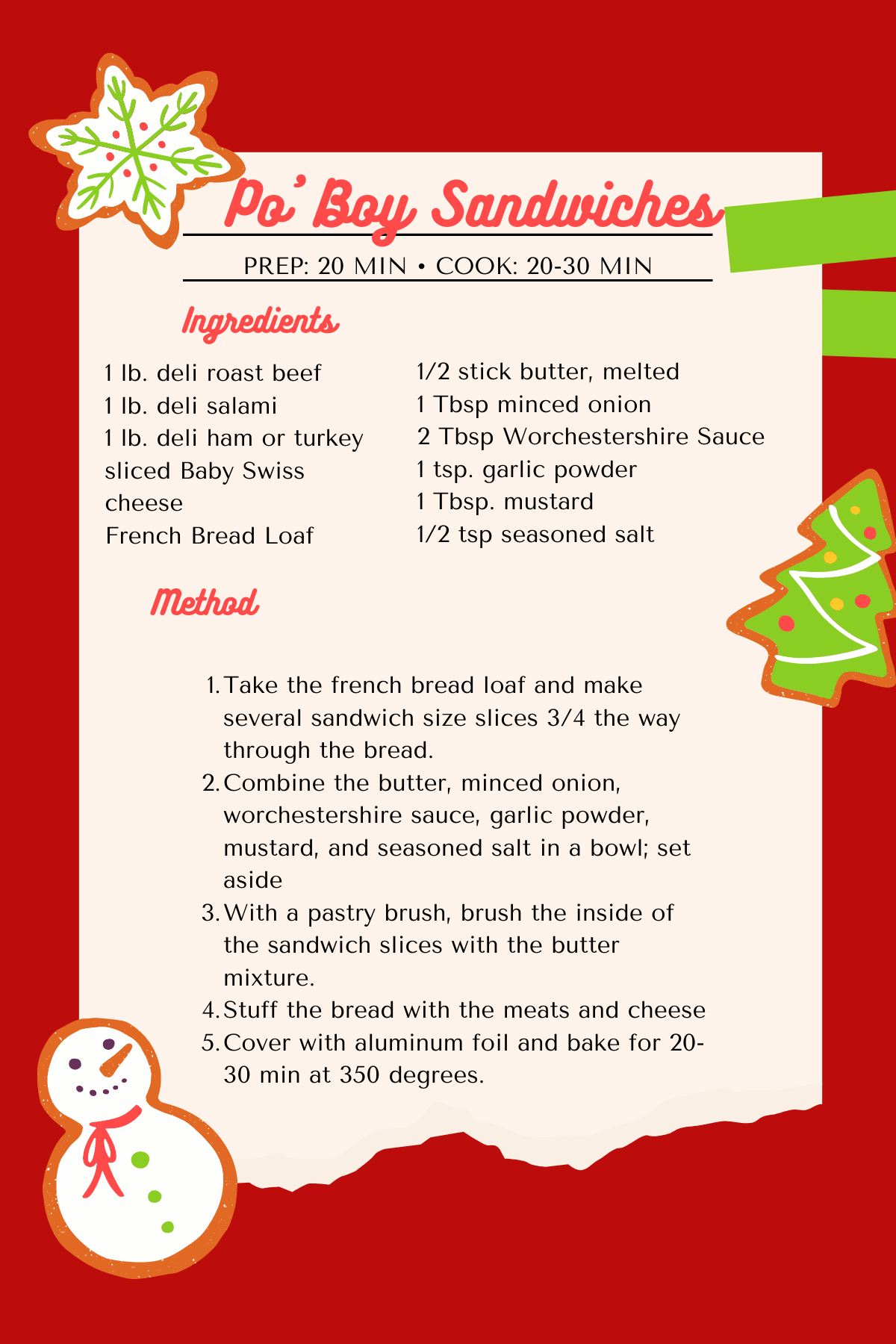 These sandwiches are divine, and can be customized with your favorite deli meats. I would recommend Boars Head meat or another high quality deli meat. You can also double the recipe for 2 loaves, because one is never enough!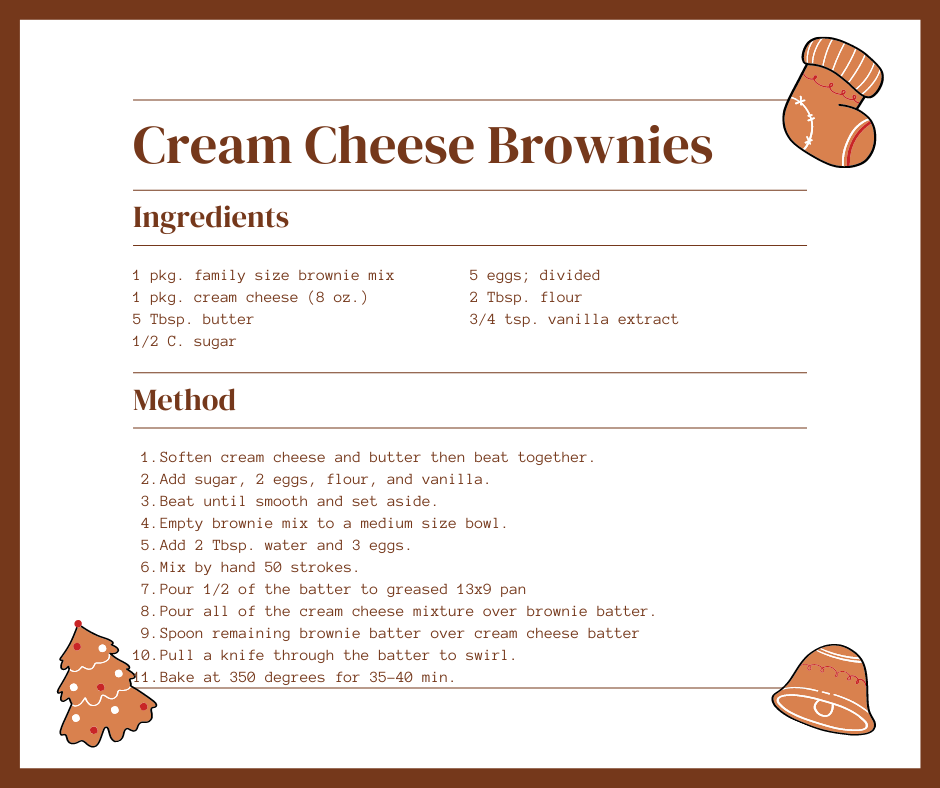 These brownies are the perfect sweet finish to such a savory meal! This recipe has been in my family for years and I know your family will love these decadent treats.
All of these recipes will be on the free printables page. Just click on the tab at the main menu on the homepage. This is for email subscribers only, so check your email confirmation for the password. If you can't find it, just email me @thescarletlilyblog.com and I will give you the password.
If you would like to receive my emails, it's super easy. See the diagram below. You will receive a confirmation email if you subscribe. This is to verify that you actually want to receive the emails. You MUST confirm to be added and also make sure that you add The Scarlet Lily to your contacts so your emails don't go to spam. This has happened to many people, so check your junk or spam folders if you haven't been receiving my emails.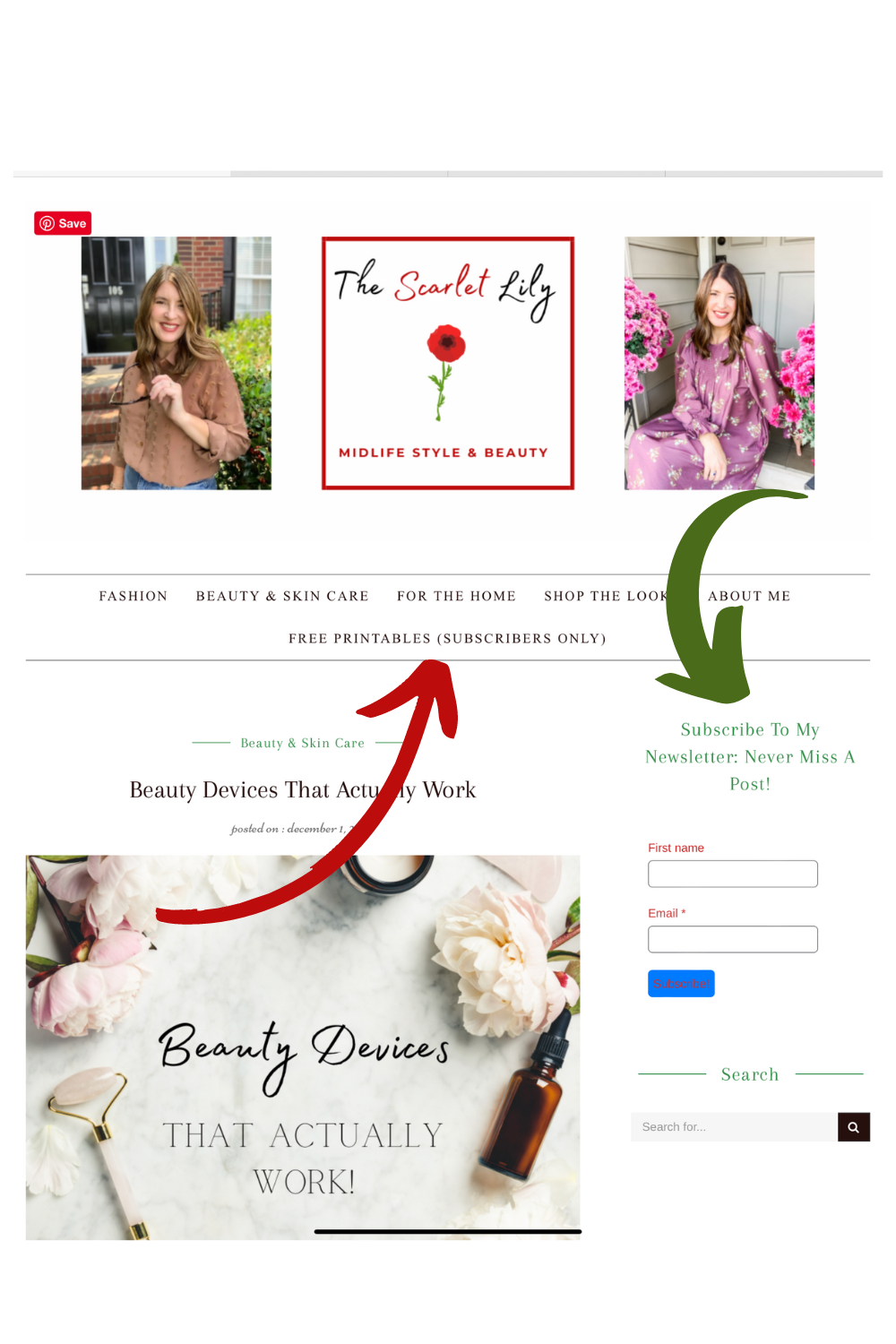 Christmas Eve Style
Since this is a style blog, I've included some Christmas Eve looks that I've worn over the years.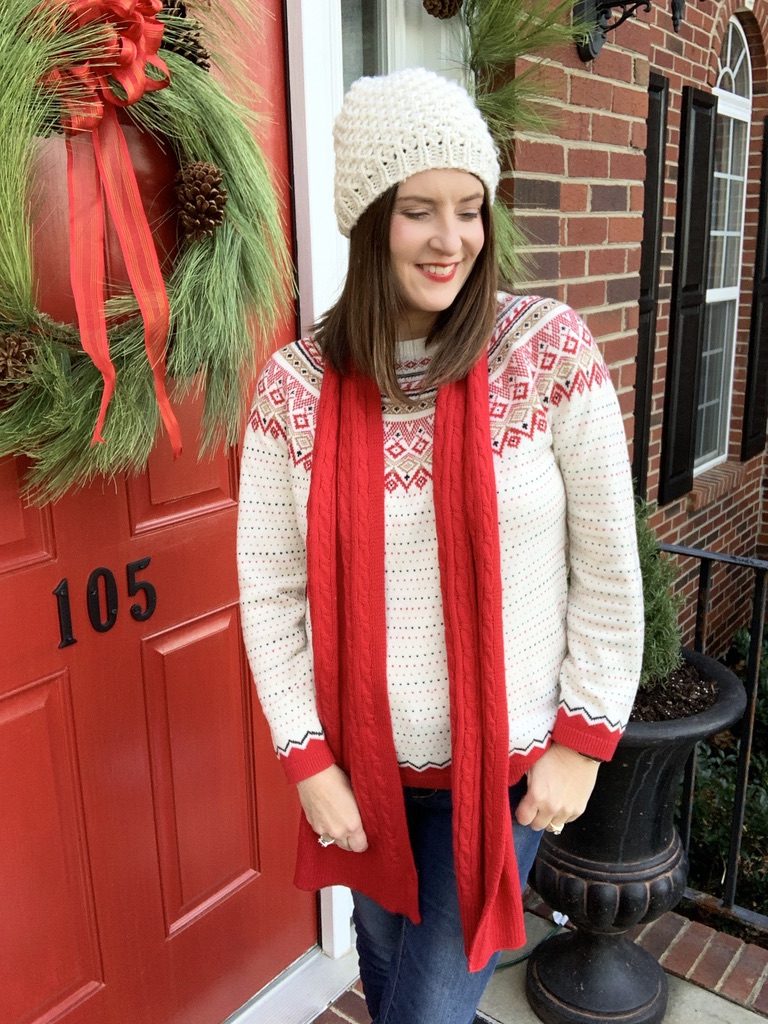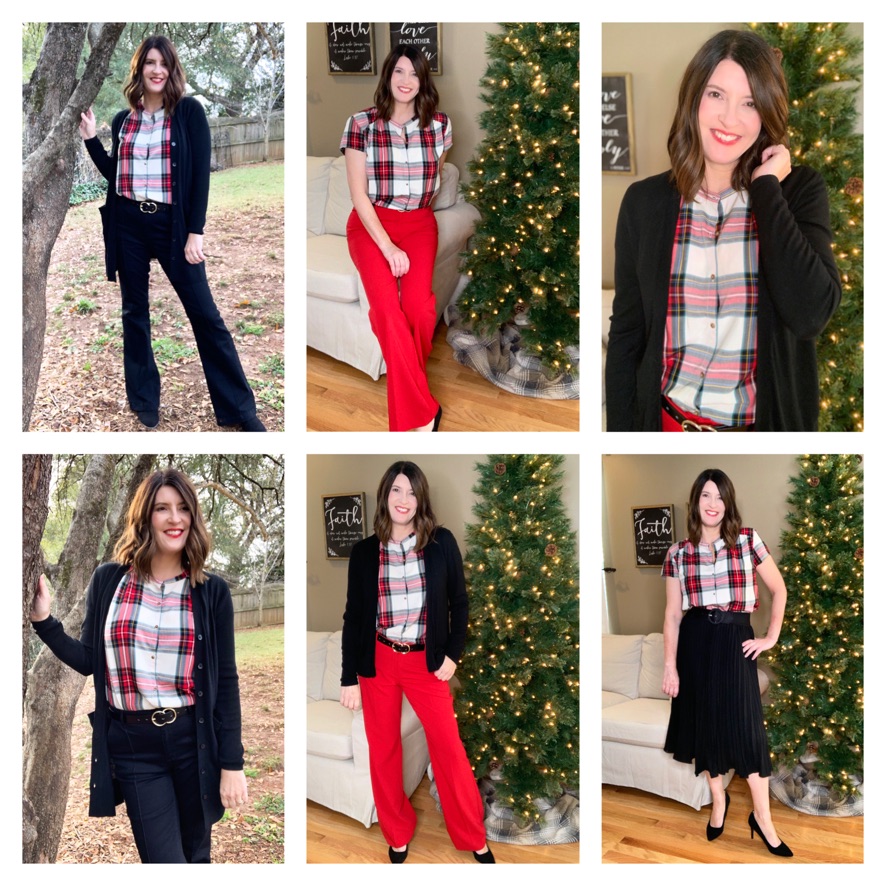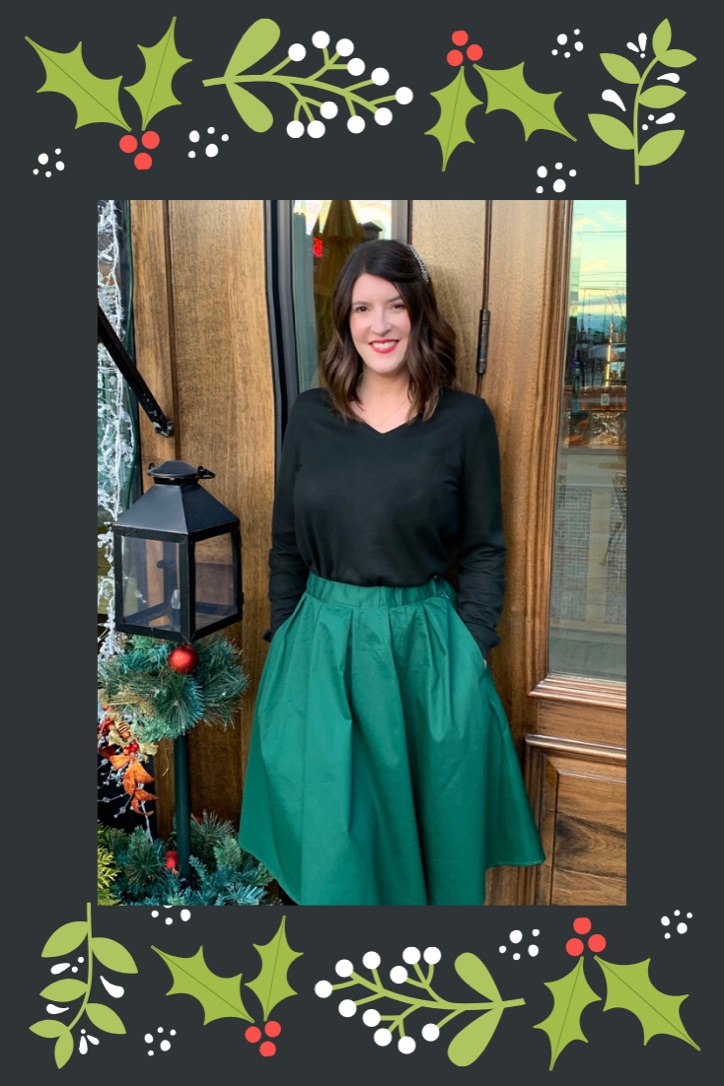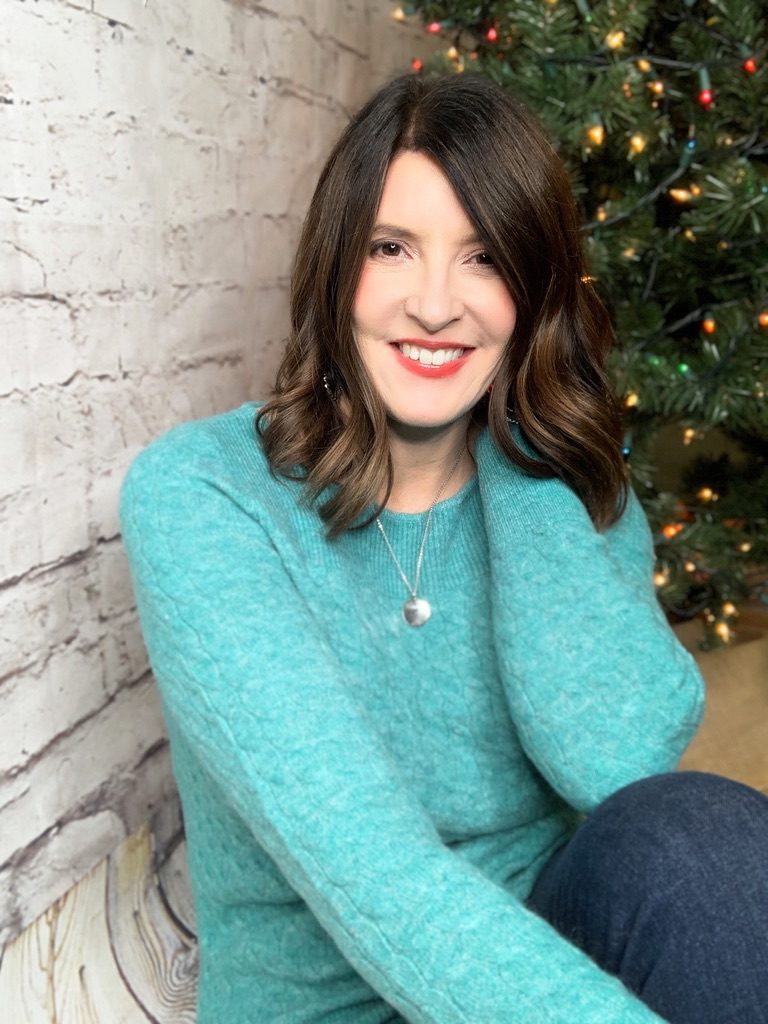 This sweater is from Talbots. What really makes it stand out is the color. Here is a similar style for 2022.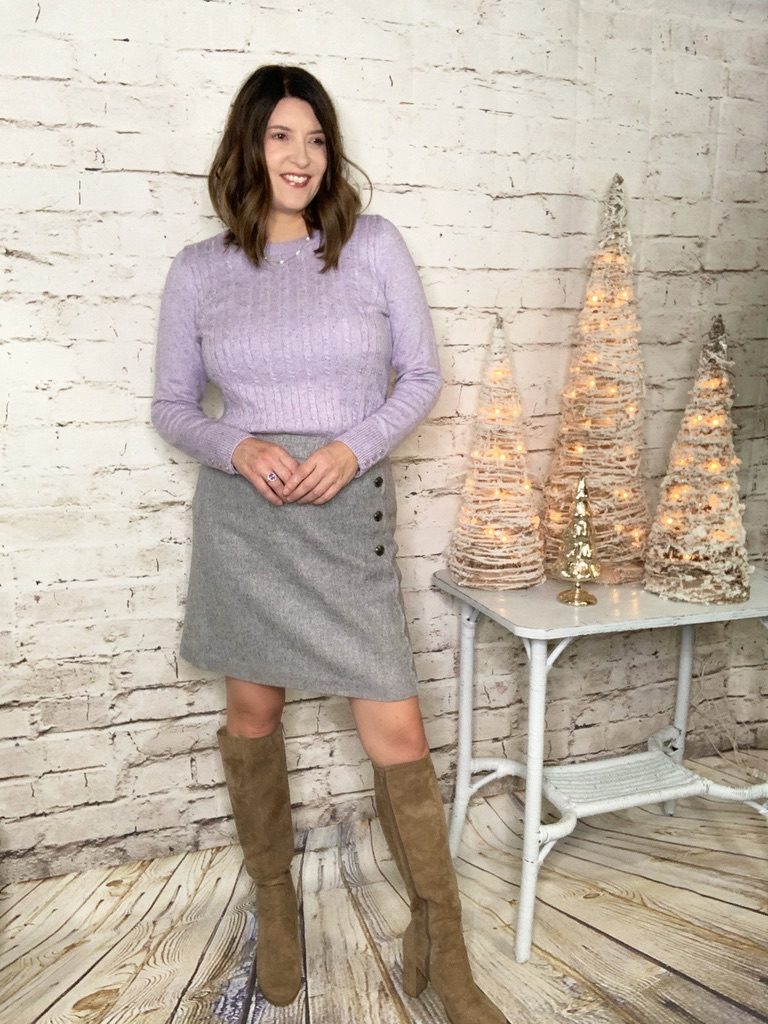 Talbots has a nearly identical lavender sweater this year, but I could not find a grey skirt like this one.
Similar Lavender Sweater//Similar Skirt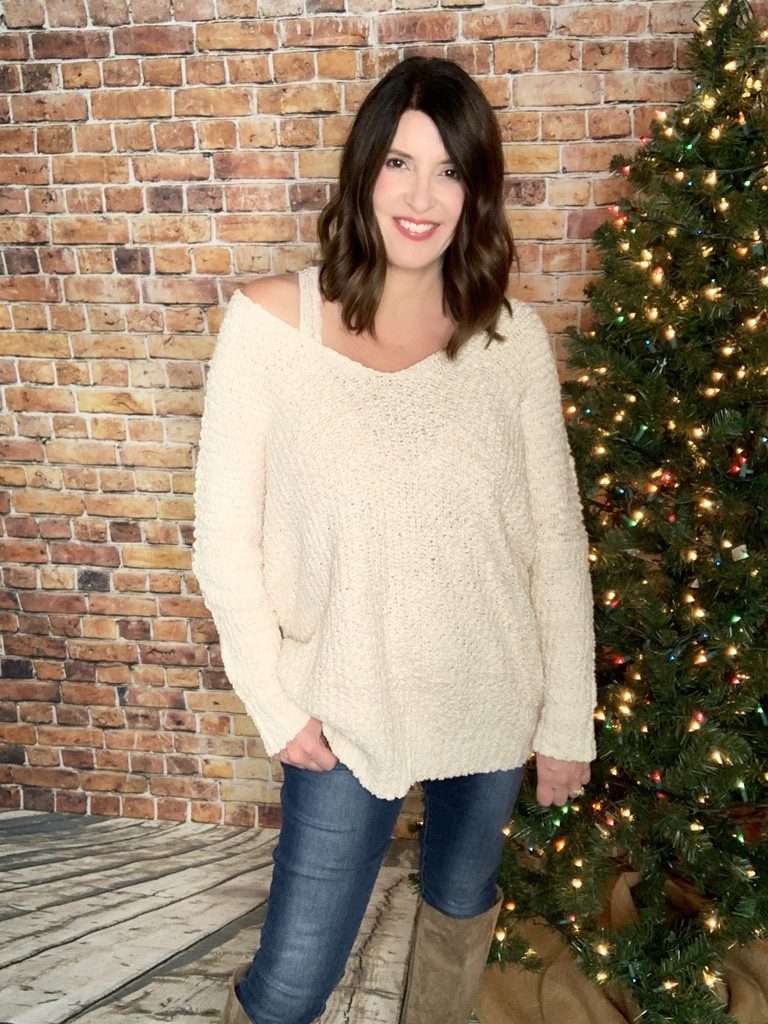 The above photo is one of my all time favorite Amazon sweaters! It can be worn on or off the shoulder. Here is a similar look.
I would love to hear about your Christmas Eve traditions! Leave a comment below so others can enjoy them too.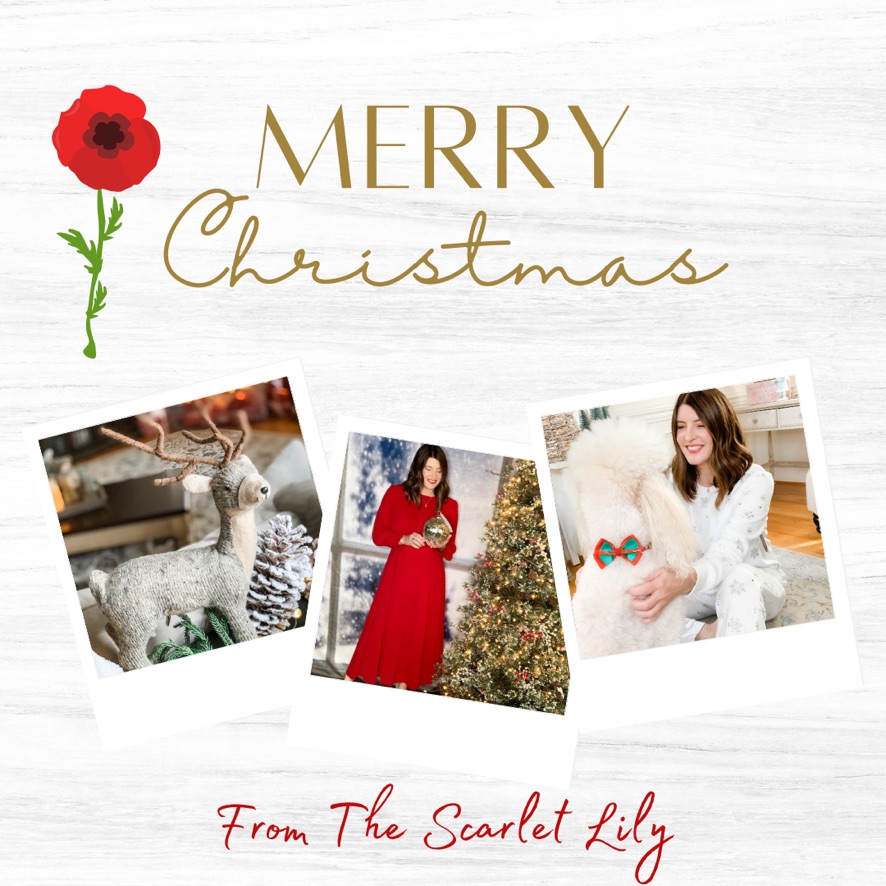 Some Other Holiday Posts You Might Enjoy: