As much as I love to wear dresses in the summer, skirts are also a favorite of mine. They offer the same comfort as a dress, yet there are more ways to style them for different looks. I recently found this adorable smocked midi skirt at Belk, and today I'm sharing three ways to wear a summer skirt.
Outfit #1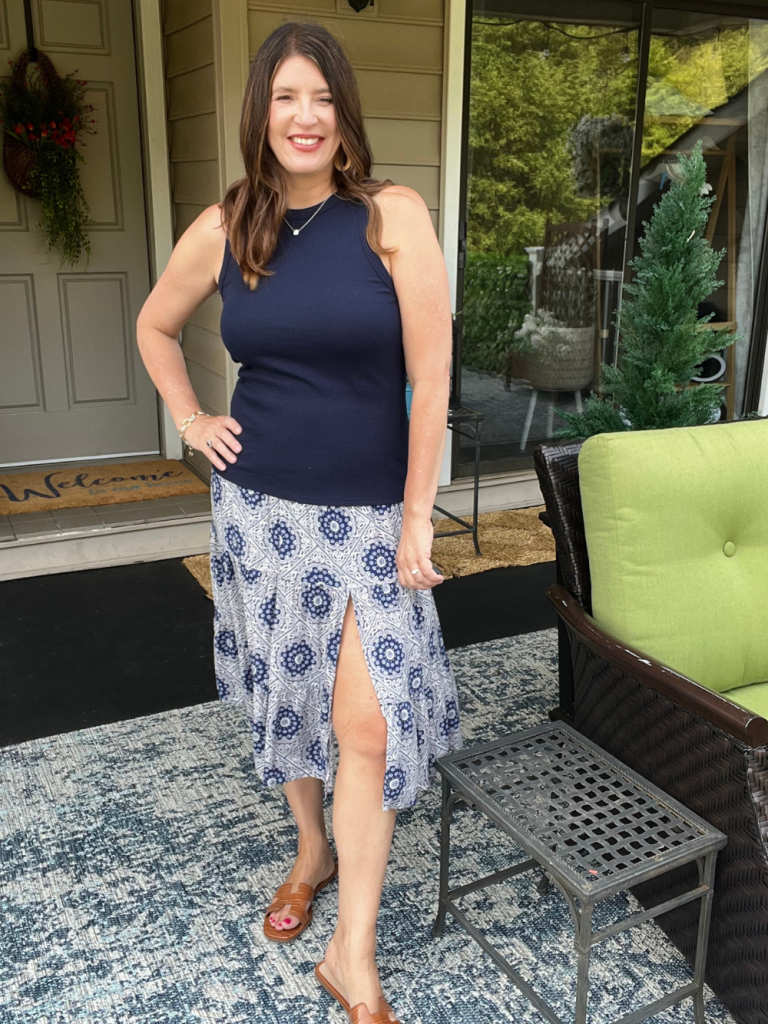 I love to pair a simple tank with a midi skirt. This skirt has smocking at the waist, so with this style I generally like to wear a top untucked. For some reason on my body type tucking a shirt with a smocked waist is not usually flattering. This is a junior brand, so I sized up to a large.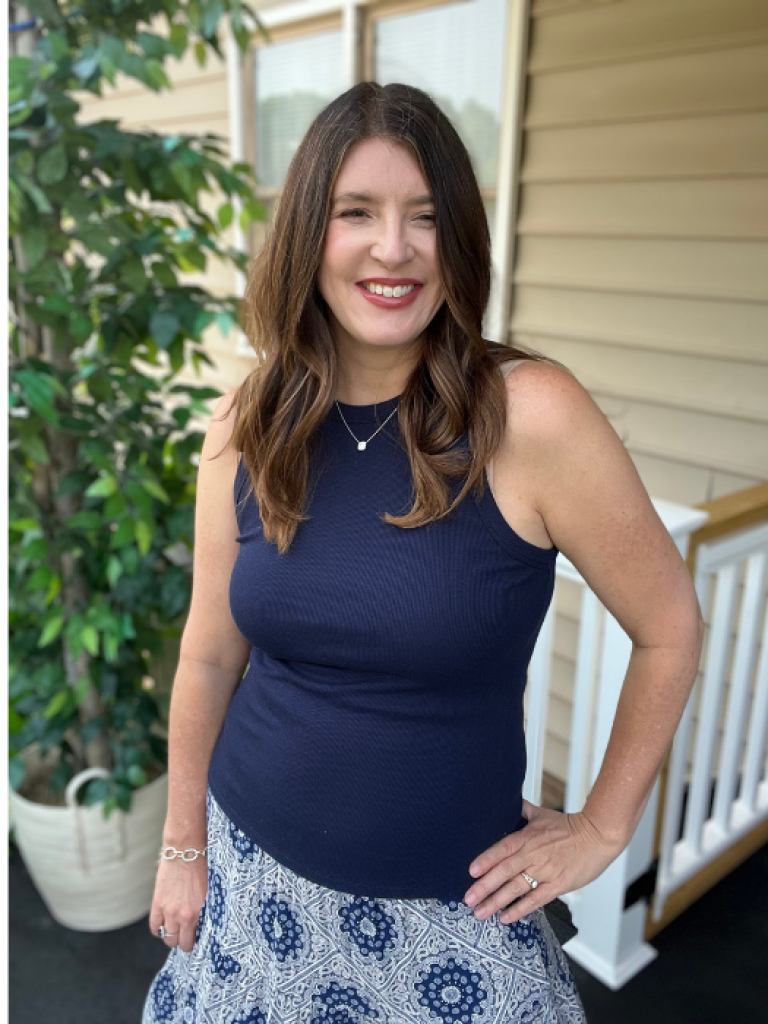 I've mentioned these high neck tanks from Target before, and I continue to wear them with all sorts of outfits! I purchased several colors and this navy is perfect for the navy print in the skirt. By the way, this skirt comes in 5 other colors/prints. I also picked up the brown print because it's currently on sale for $16.99!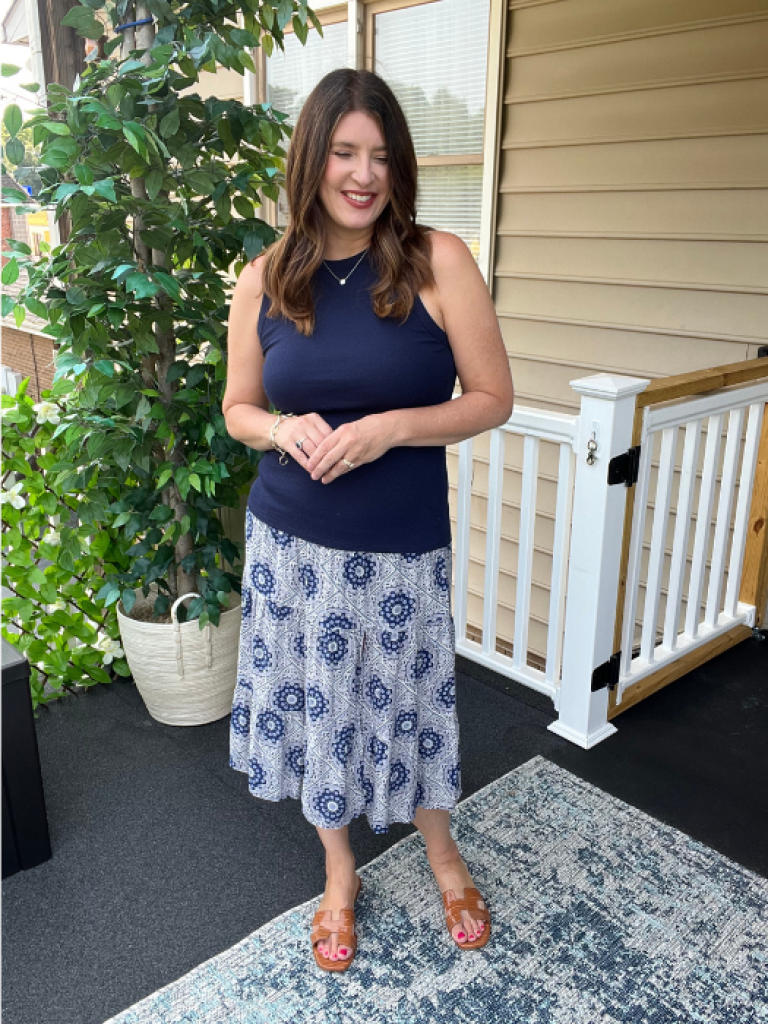 My slides are another relatively new purchase from Nordstrom Rack. They run a little narrow, which works well for my skinny feet but if you have wide feet I wouldn't recommend these.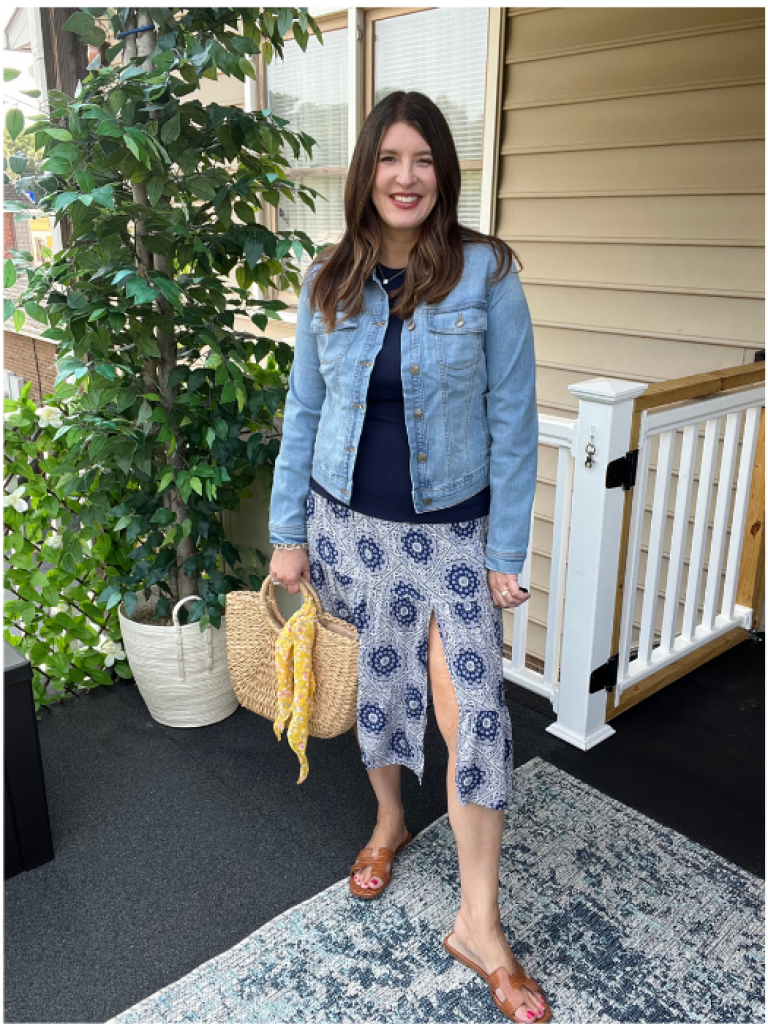 You could also add a denim jacket if you want a little more coverage. This one is Social Standard by Sanctuary that I found at Sam's Club for only $19.99. I'm wearing a medium and it does have stretch to it.
Outfit #2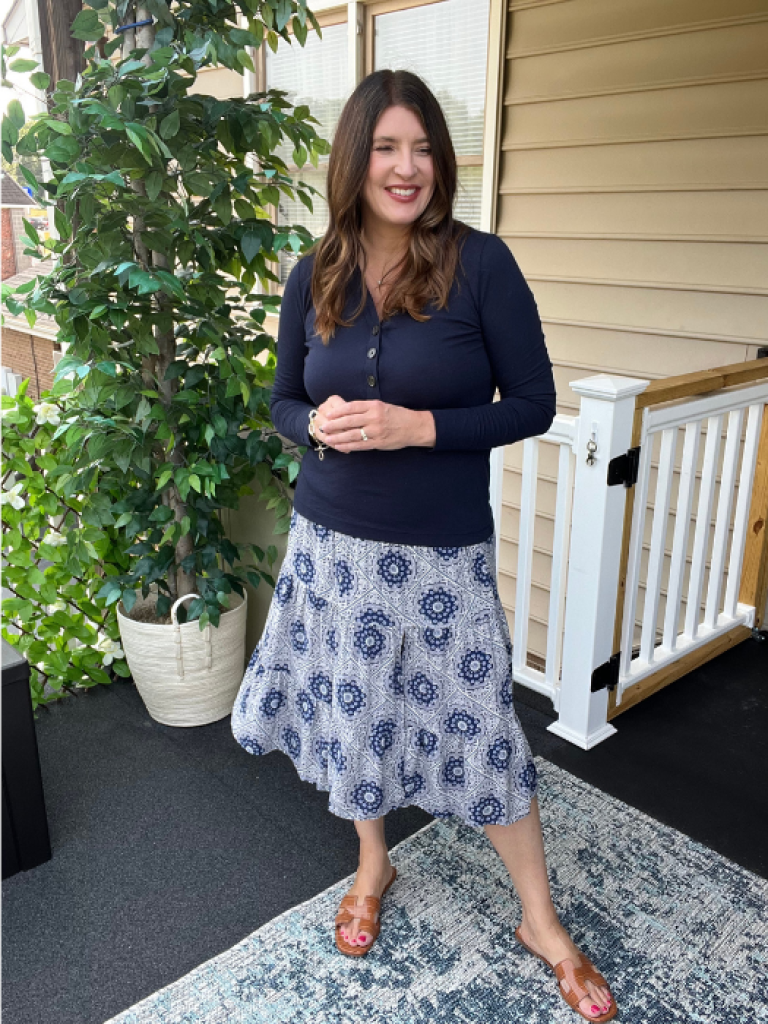 A style tip: it generally looks best to wear a more fitted top with a midi skirt to avoid the frump factor. Here I paired a long sleeve tee from Loft Outlet with the same skirt. This top is no longer available, but this look would be easy to duplicate from something you probably have in your closet already.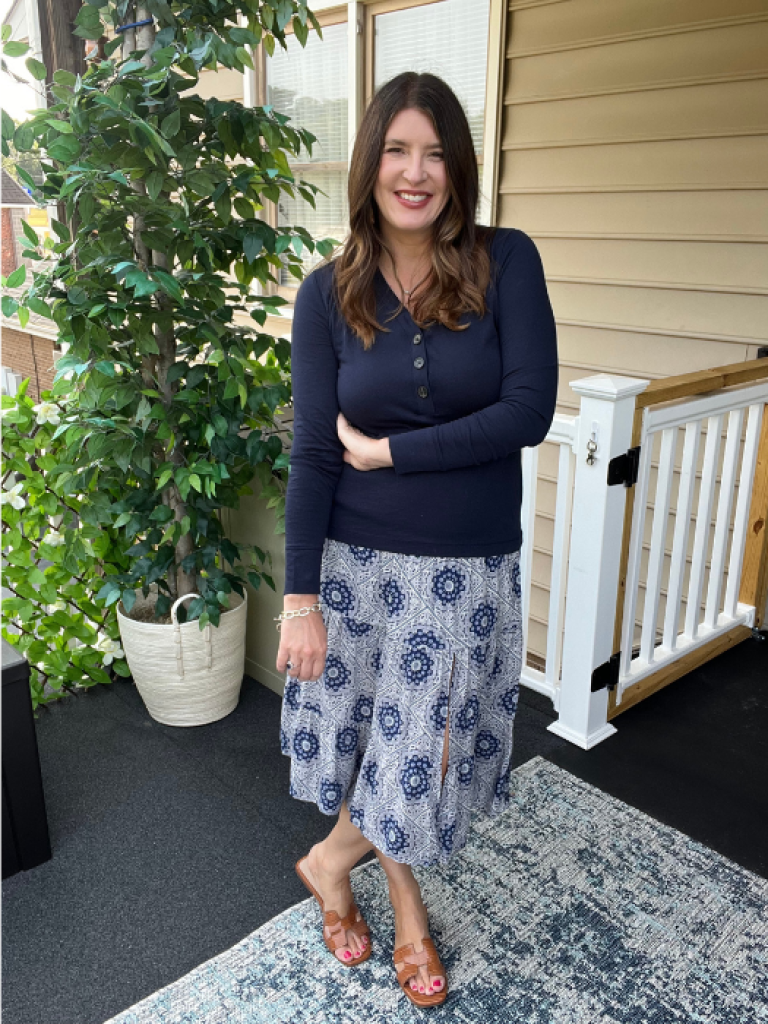 This top from Loft is similar.
Outfit #3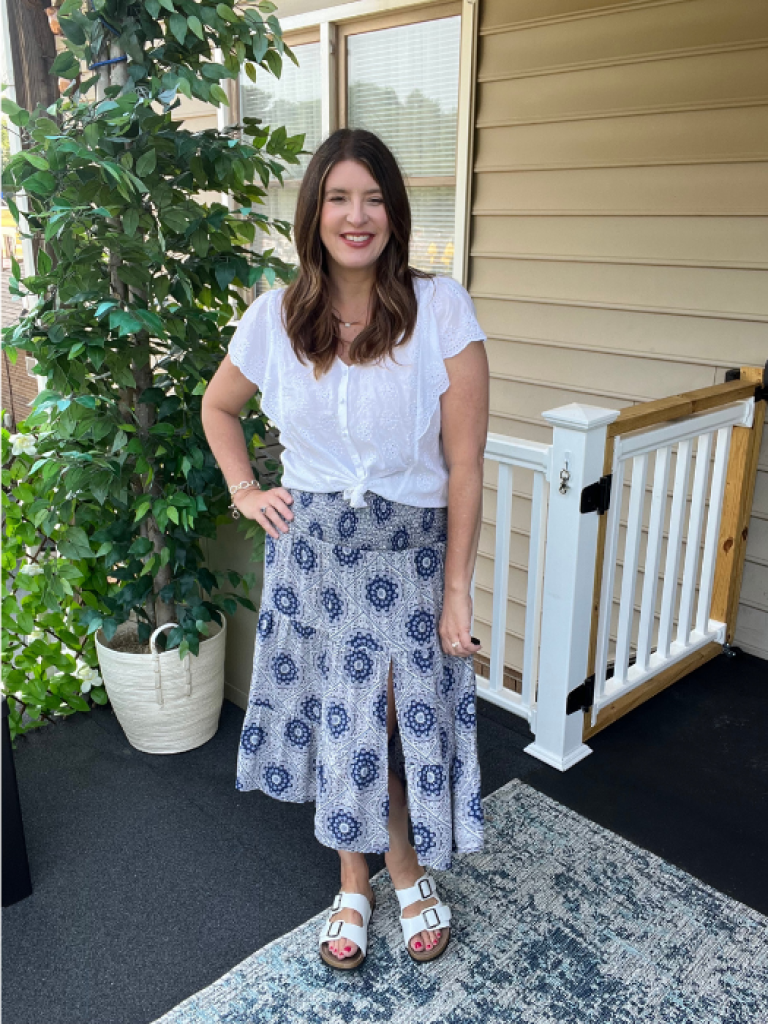 Another way to wear a summer skirt is to pair it with a white eyelet blouse. Nothing could be more feminine, and eyelet is definitely on trend! I've had this one from Loft for years and I continue to wear it every year. I will link some similar styles.
I switched out by shoes for these white slides (Birkenstock look for less) from Amazon.
This top did not look right left untucked, so I decided to tie it in the front instead. If you don't have enough fabric to tie a knot, you can always use a clear hair tie like I did here. It's a great little trick that I use a lot.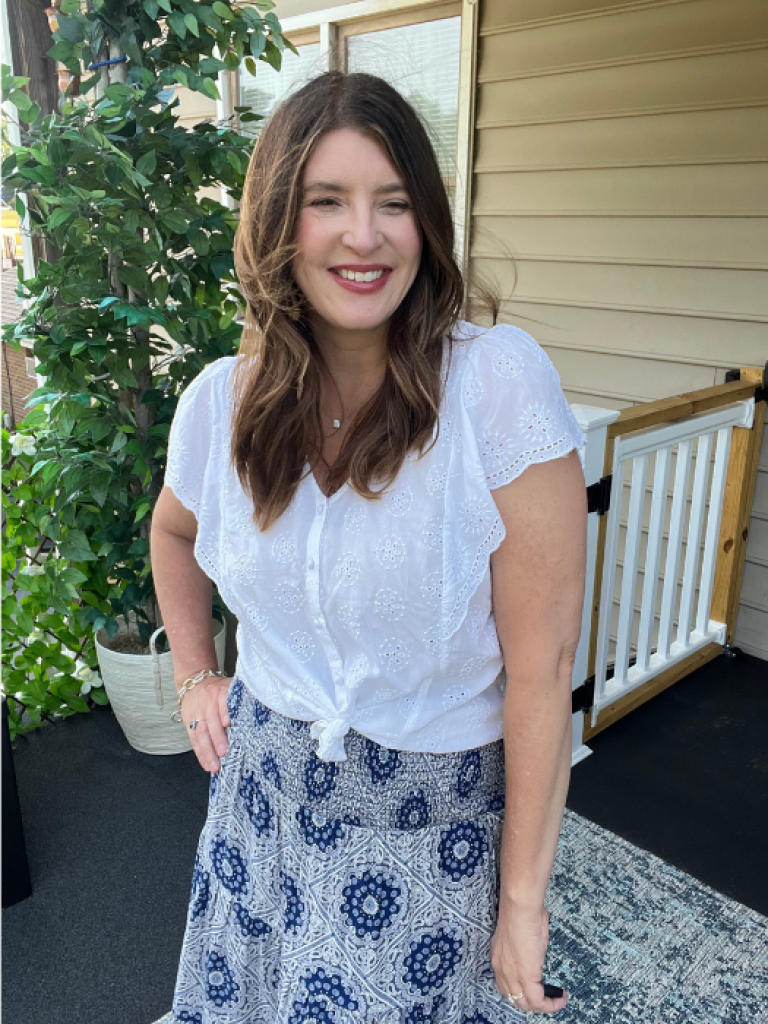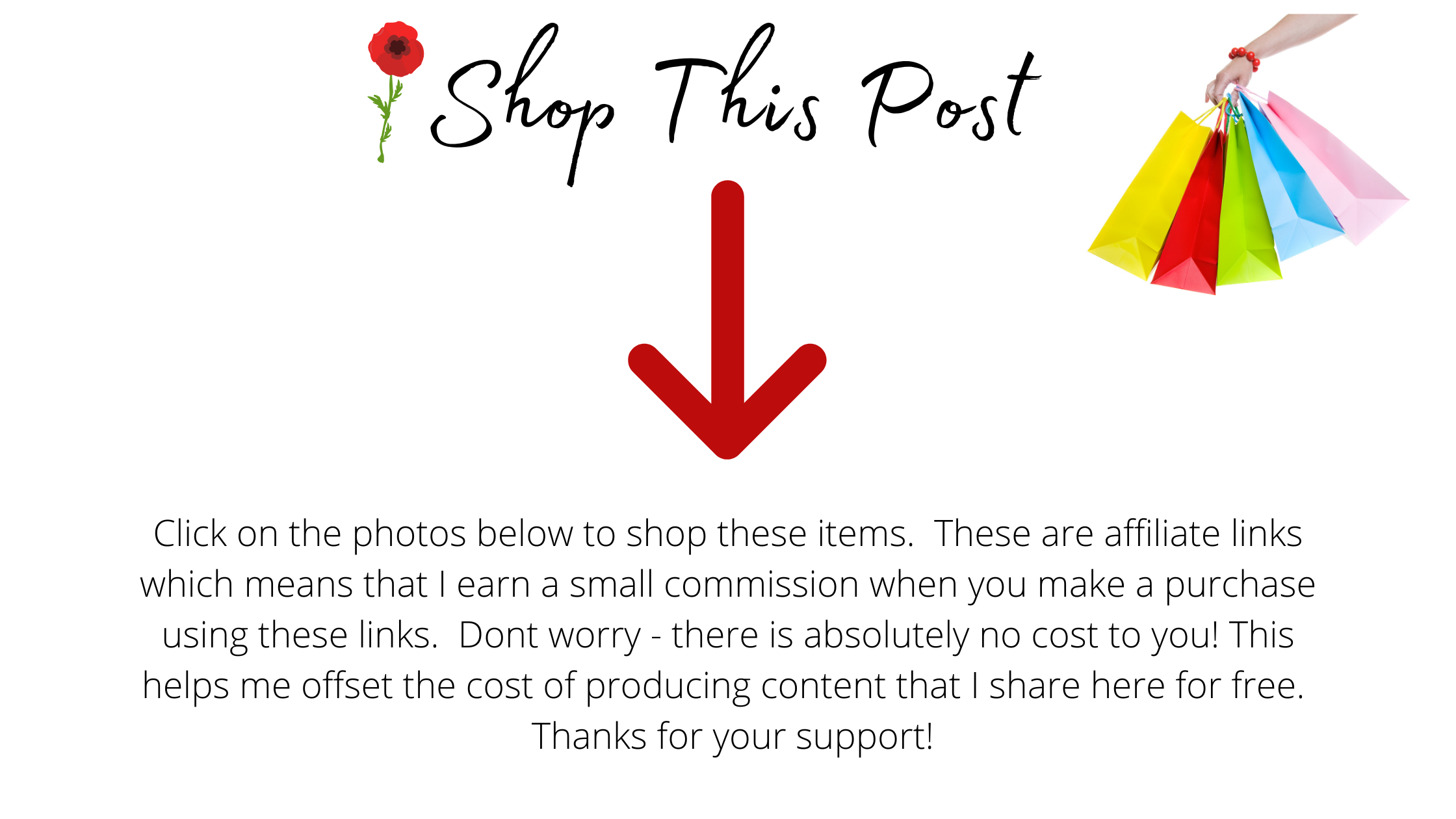 If you enjoy shopping at Belk, you might enjoy this post!