It's no secret that I love fall and all things pumpkin! These days you can find just about anything pumpkin flavored. Then there is the actual color of pumpkin (the orange variety), the smell of pumpkin, and the pumpkin itself as the iconic fall decor. Today's post is titled Pumpkin Spice, and I'm going to share some of my favorite pumpkin things.
Clothing
Every year I like to purchase one pumpkin spice colored item to be my "fall outfit". I generally don't buy a lot of seasonal clothing since there is a small window of time to wear them, but when I saw this dress I knew it was the one!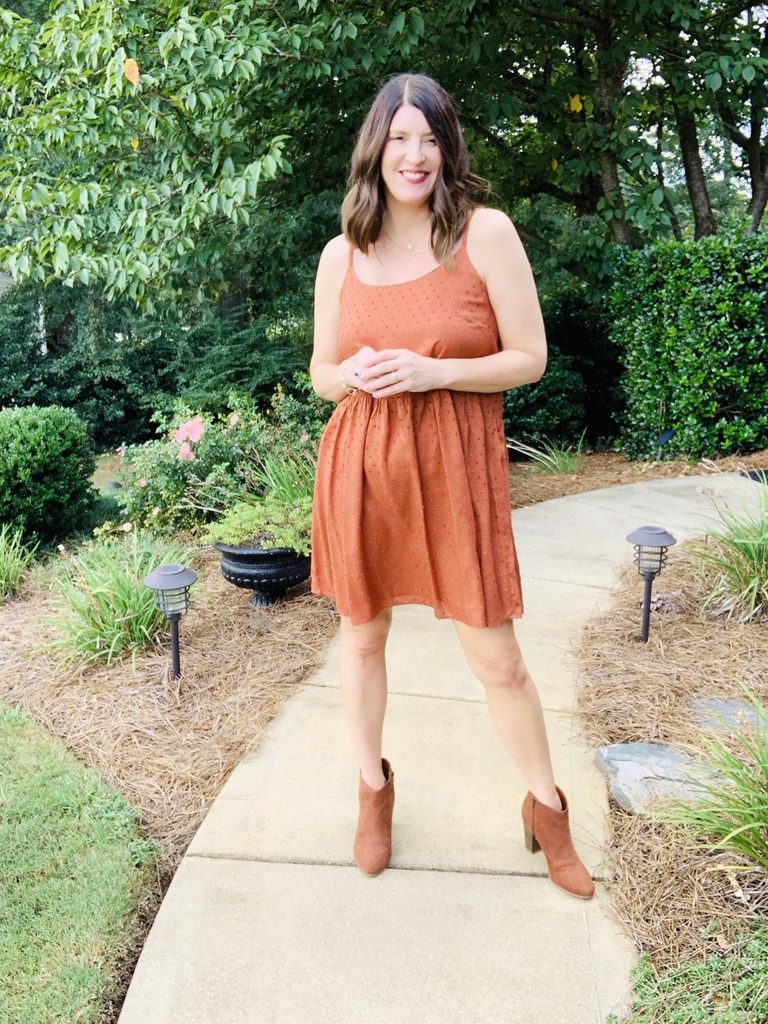 This has already been a good transitional piece for the warm fall days we have here in the South. I chose Cognac booties for this look, but sandals or flats could work as well.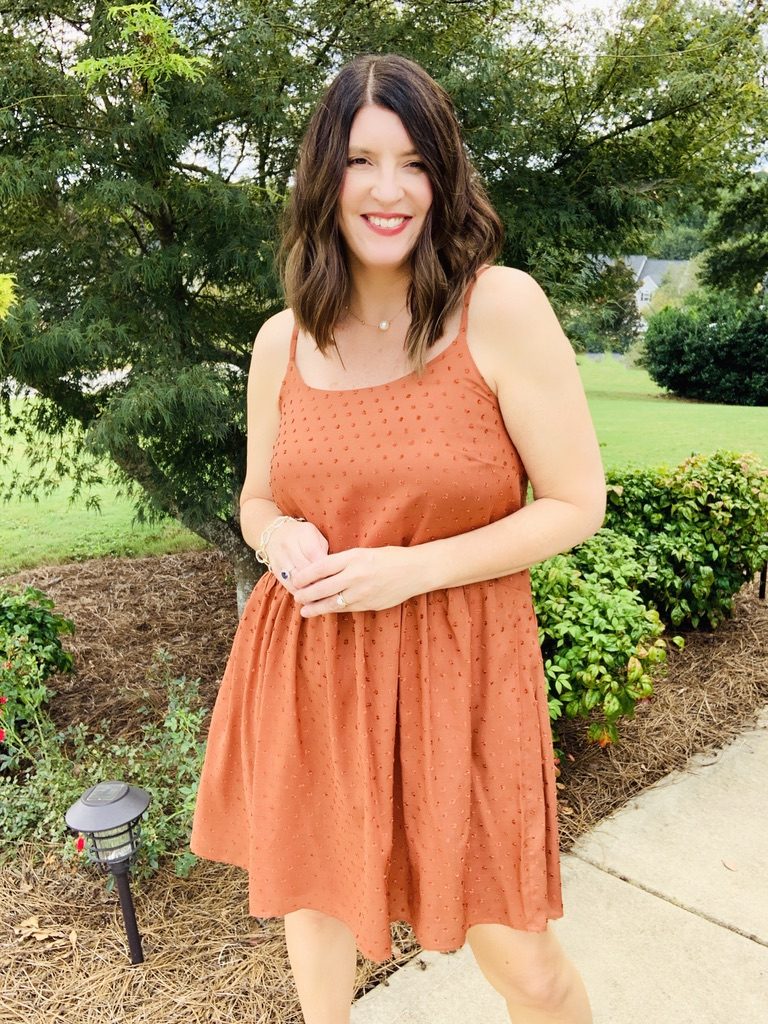 I would recommend going with your usual size. I am wearing a medium.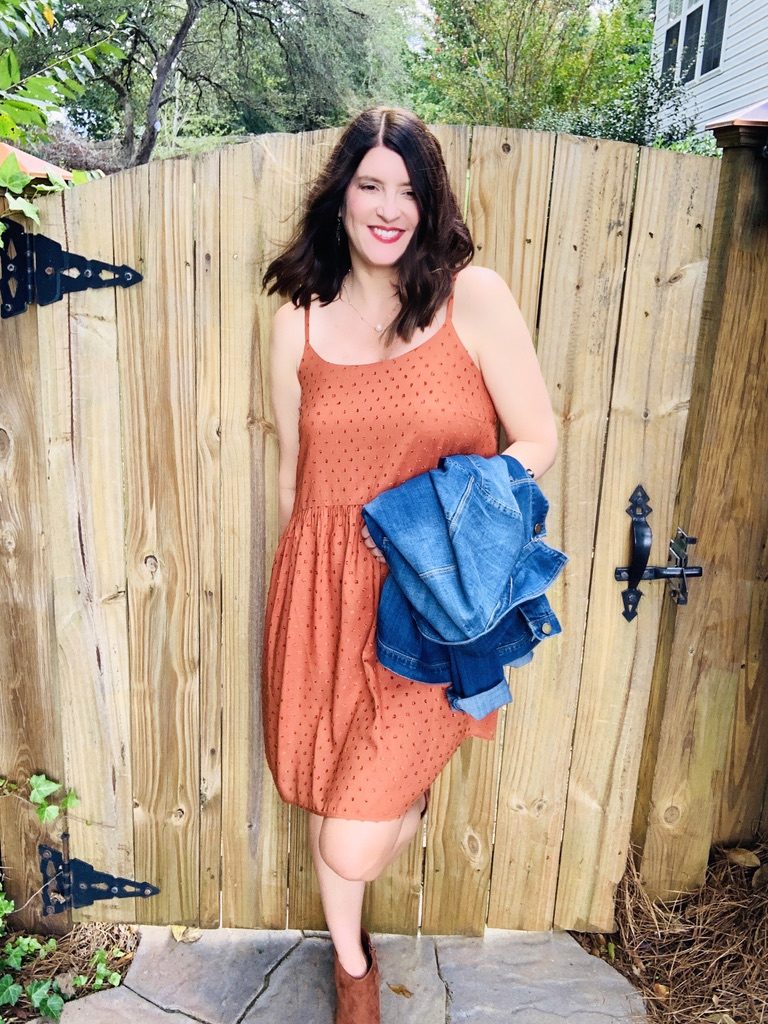 On cooler days, or if you just prefer a little more arm coverage a denim jacket looks great with this dress.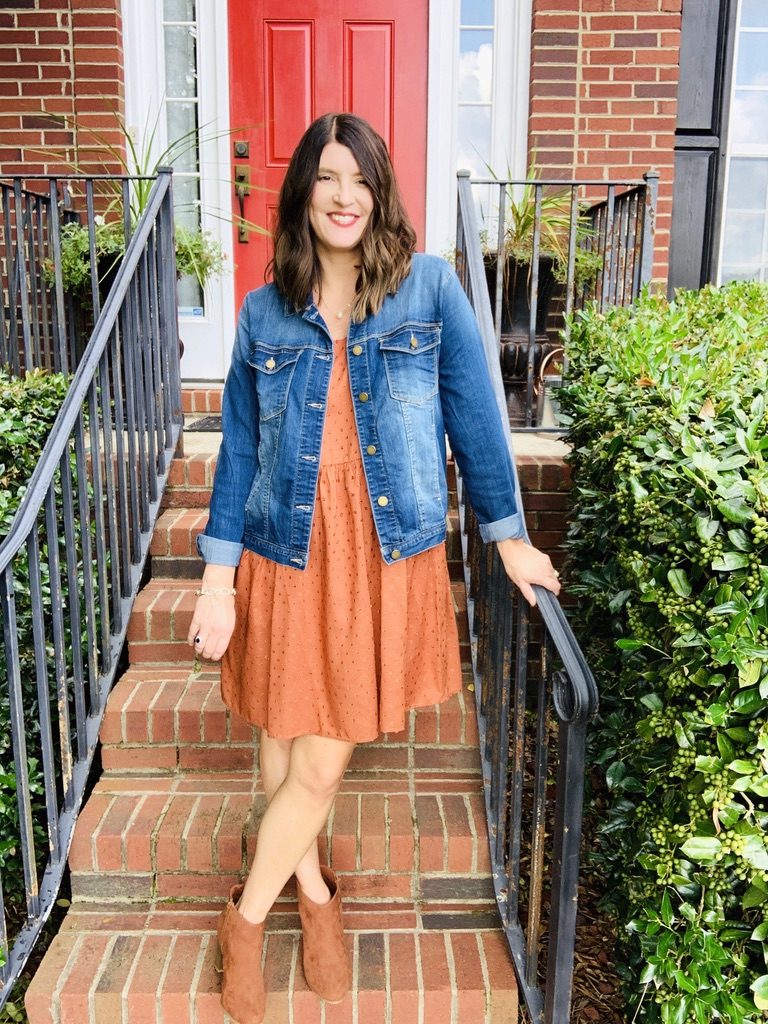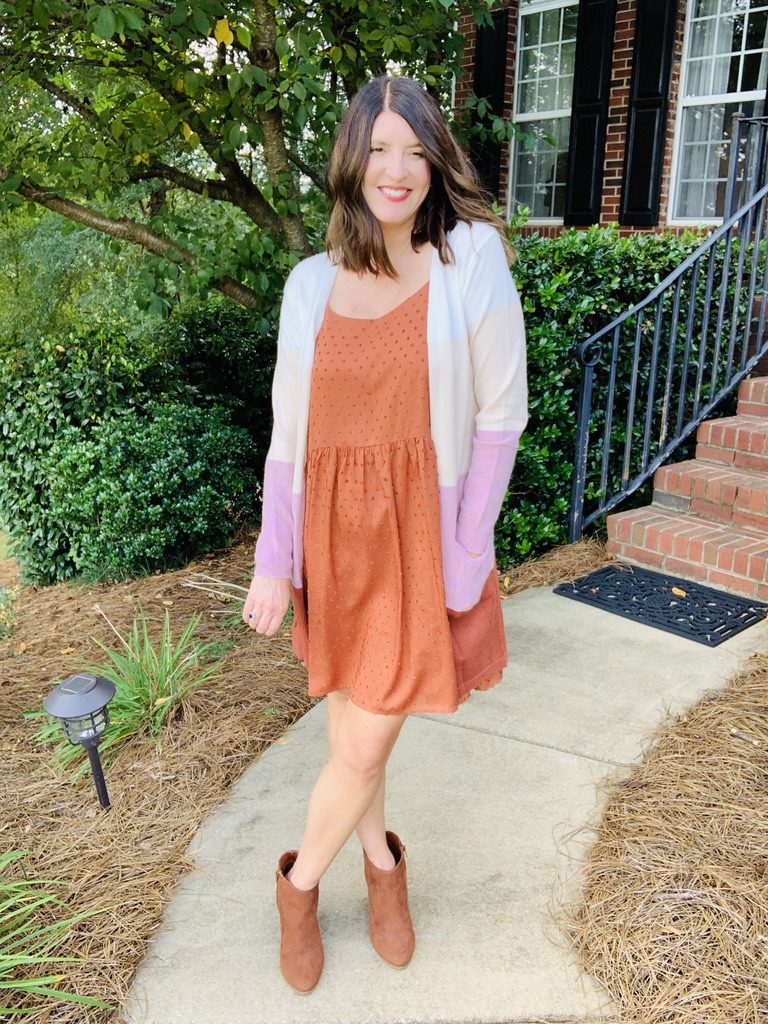 Also, a long cardigan such as this one from Amazon pairs well with this dress. Color blocked stripes are very popular right now, so keep an eye out for this fall trend. I love the pumpkin spice colored stripe at the bottom of this sweater.
Candles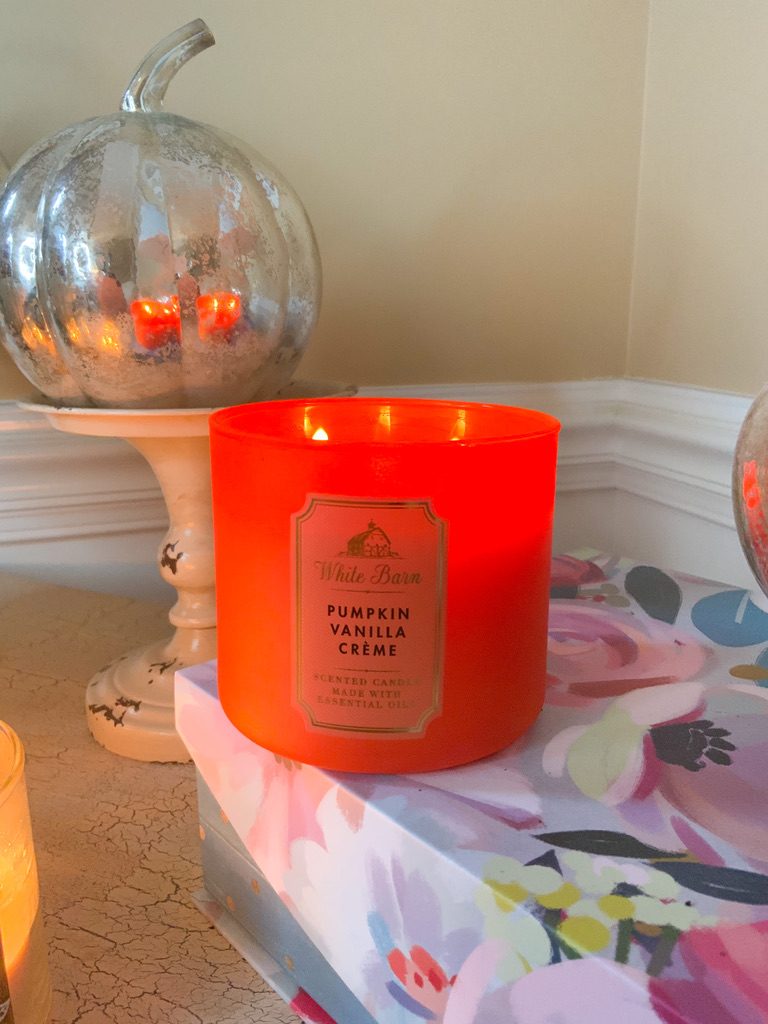 It wouldn't be fall without Pumpkin Spice candles! My favorites this year are the Pumpkin Vanilla Creme, and the Vanilla Pumpkin Marshmallow from Bath & Body Works.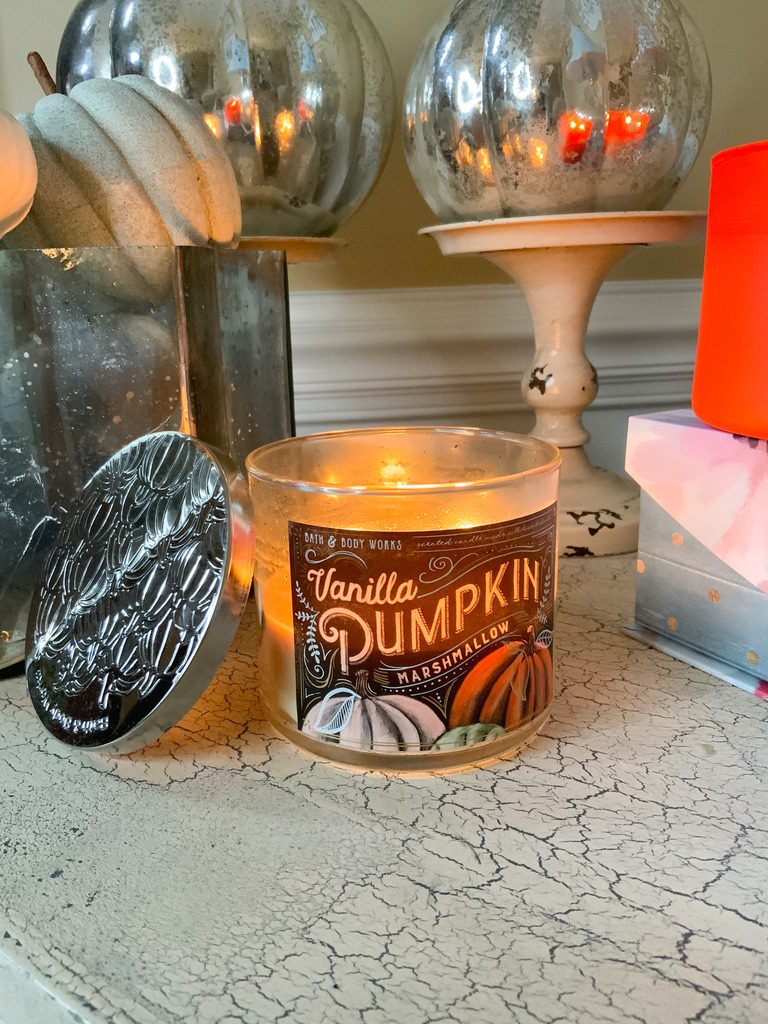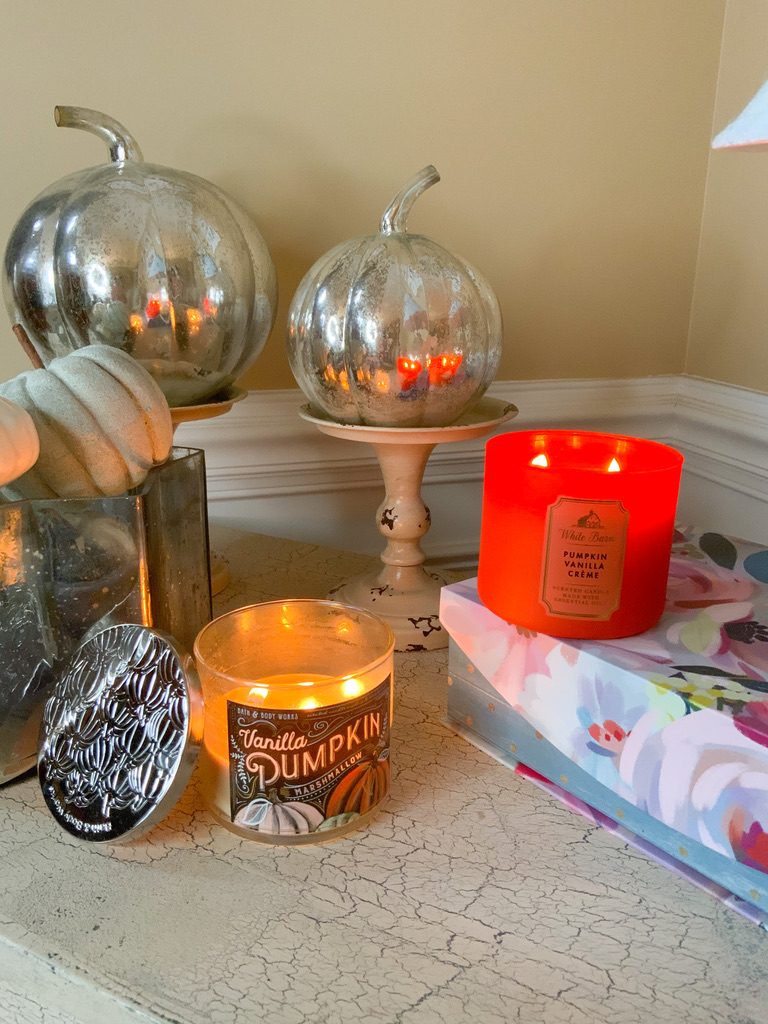 Shoes
Pumpkin Spice shoes don't really come to mind, but Cognac colored shoes and boots look very pumpkin-ish.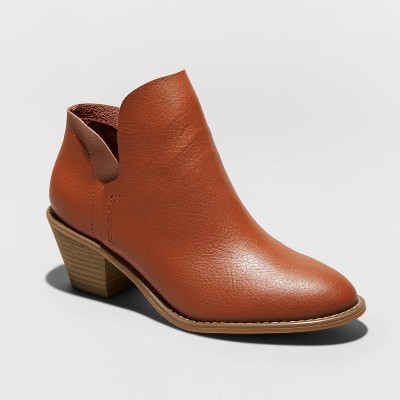 I recently purchased these faux leather booties from Target. I specifically bought them because of the lower heel. They are very comfortable and practical.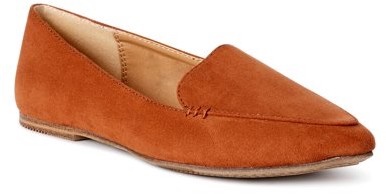 I have shared these loafers by Time and Tru before, and they are a great option for a Pumpkin Spice look.
Pumpkin Decor
I did two posts on fall decor. You can see those here and here. I love to decorate with all varieties of pumpkins! Some of my favorites right now are the cable knit sweater looking pumpkins.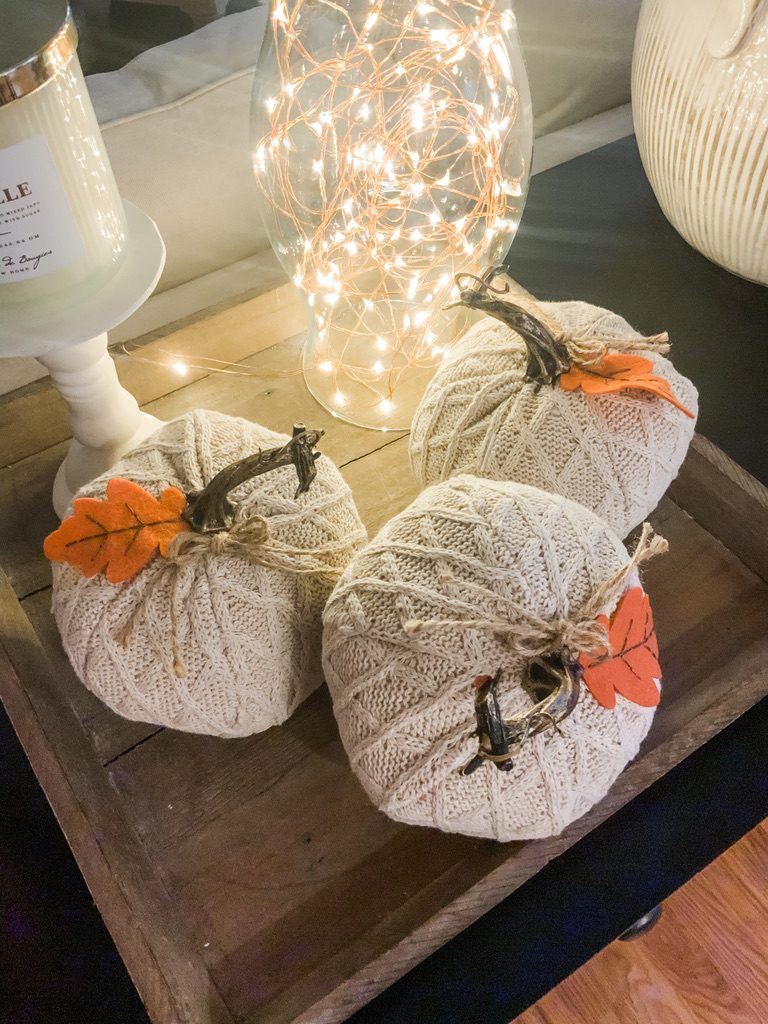 The pumpkins in the above photo are from At Home, and are not available online. This one from Kirklands is similar.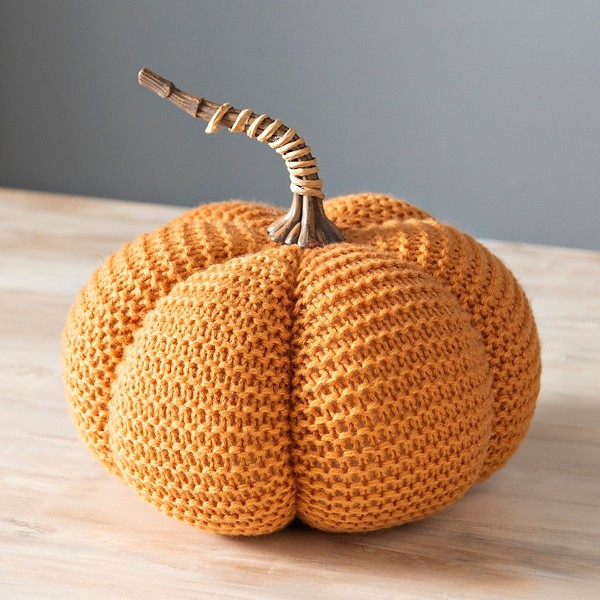 It also comes in cream.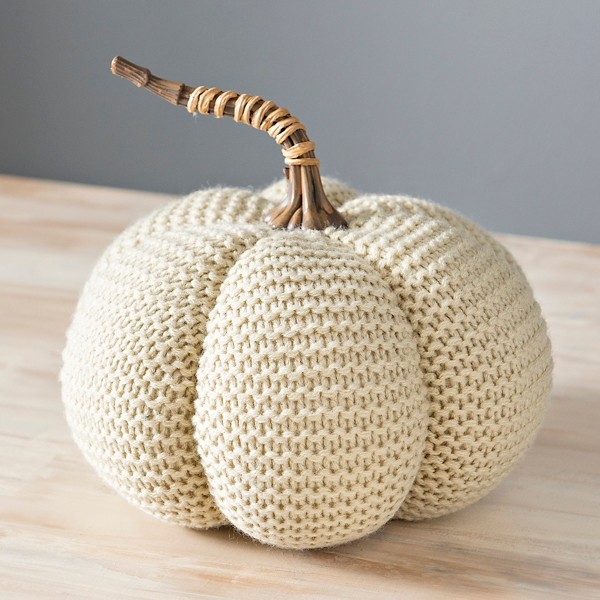 Pumpkin themed plates are also fun for decorating. These pumpkin spice colored plates would go with any fall decor.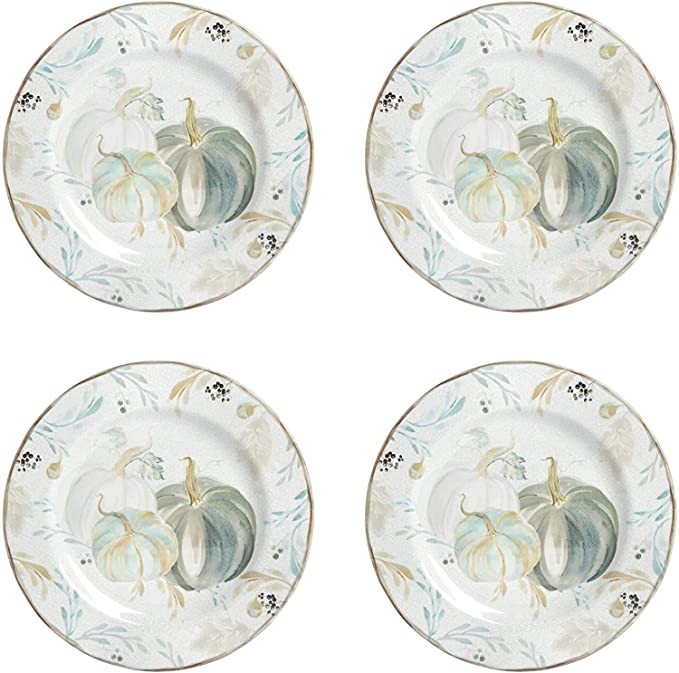 These melamine pumpkin plates are my favorite! I also have the tray to match the plates. These coordinate really well with neutral and lighter fall decor.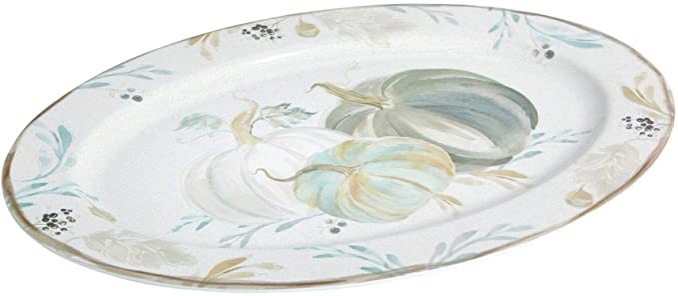 Everyone needs a pumpkin spice colored throw for cozy evenings at home.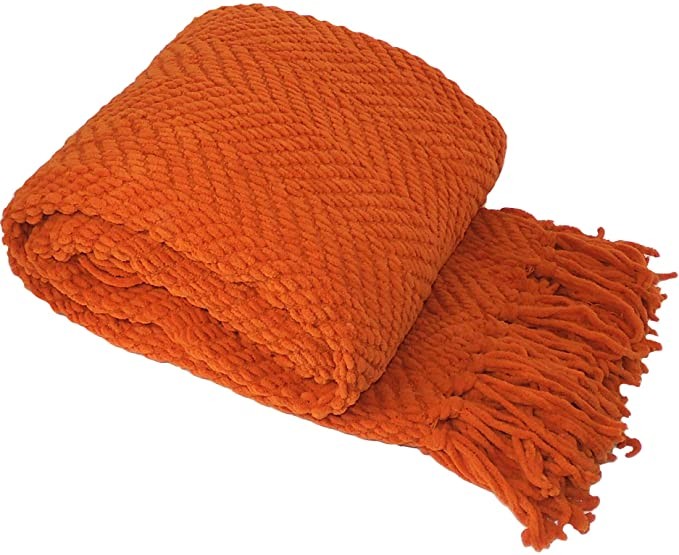 Food
I can't imagine fall without pumpkin spice flavored food. The choices are endless. Cereal, coffee, sweets…I like them all. I thought today I would share my favorite pumpkin chocolate chip bread recipe.
This is not my original recipe. I found it on Pinterest a while back and it is from Sallysbakingaddiction.com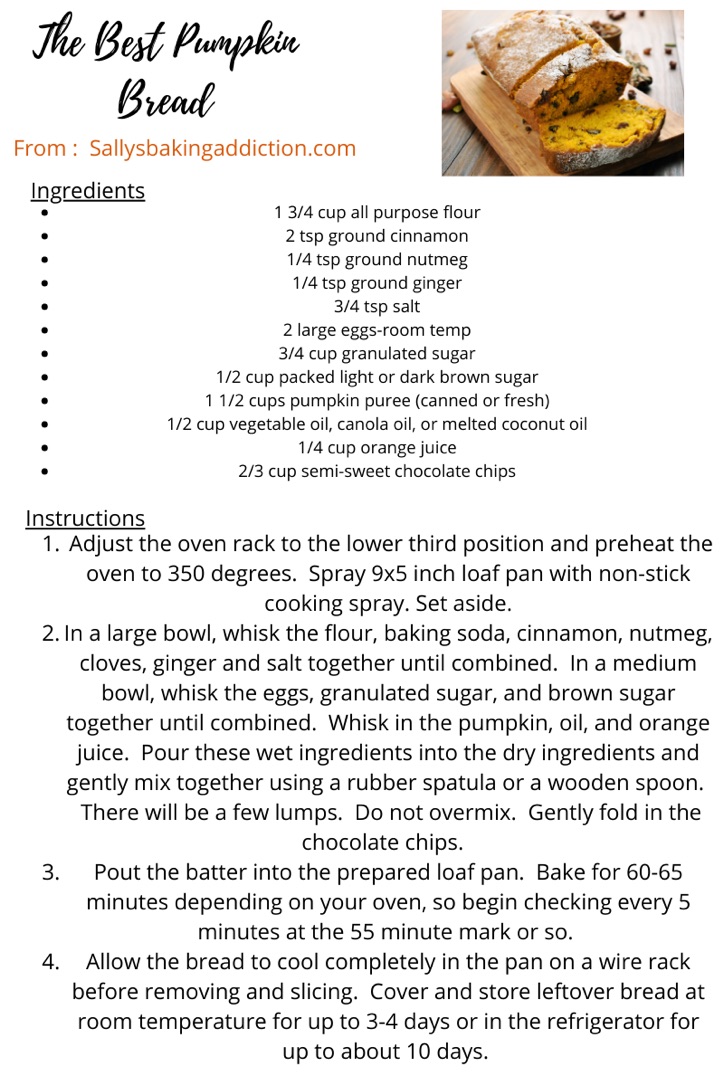 I will warn you ahead of time…if you make this, you will want to eat it all!
You may have noticed that I did not mention any makeup in this post. I'm working on a fall makeup look with some new products that I think you will love! I will be sharing that soon.