I love sweater dresses! They come in a variety of styles from very form fitting to loose and oversized. Recently I was at Target and I purchased two sweater dresses specifically to feature here on the blog. When I put the first one on, all I could do was laugh! It was ridiculously too short and I would not leave the house wearing it. I'm 5'7″ which is not super tall, but you would need to be a petite size woman to pull this off in my opinion. I wanted to salvage it somehow, so I played around with it to make it work for me. So, let me show you what to do if your sweater dress is too short.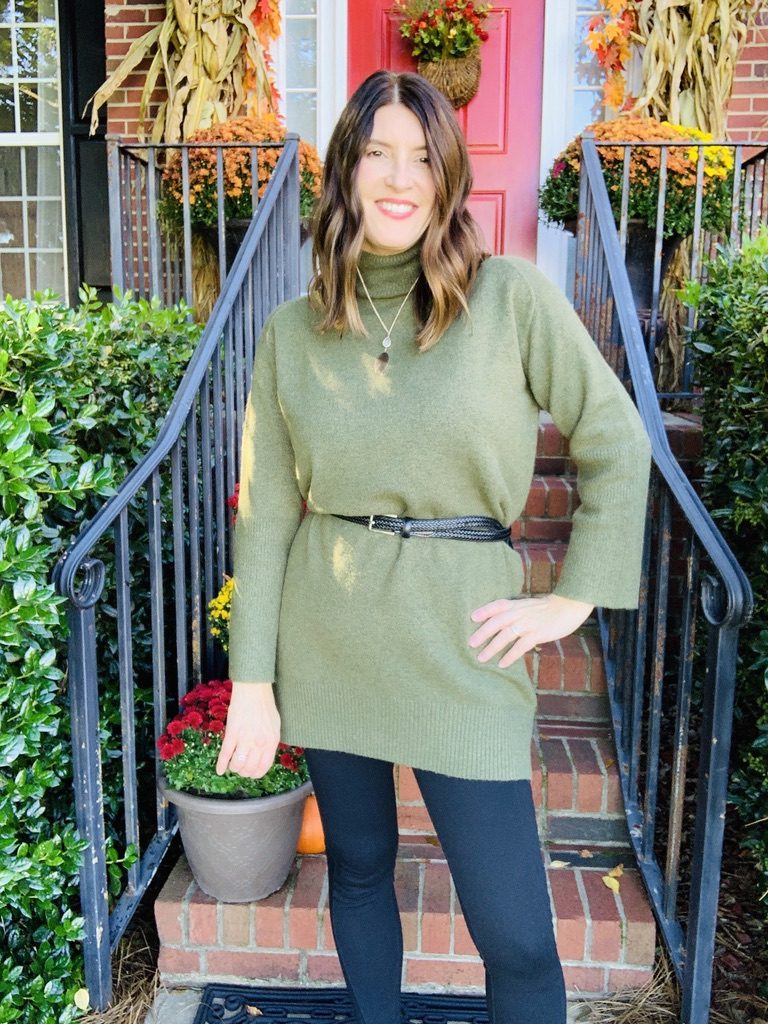 I felt certain when I bought this piece that it was meant to be a dress…then I put it on and wondered if I was mistaken. I checked the Target website and sure enough…it IS meant to be a dress! The photo of the model (who I'm sure is taller than me) wearing it is very misleading, and the length looks perfectly appropriate in the photo.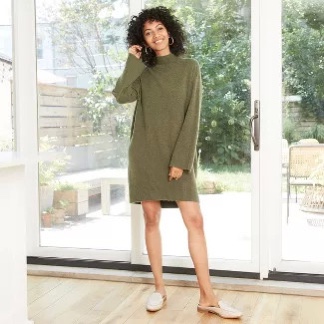 Wear Something Under It
The first thing to do if your sweater dress is too short is obviously to wear something under it. Leggings seemed like the best option since jeans would look frumpy with a loose fitting dress like this.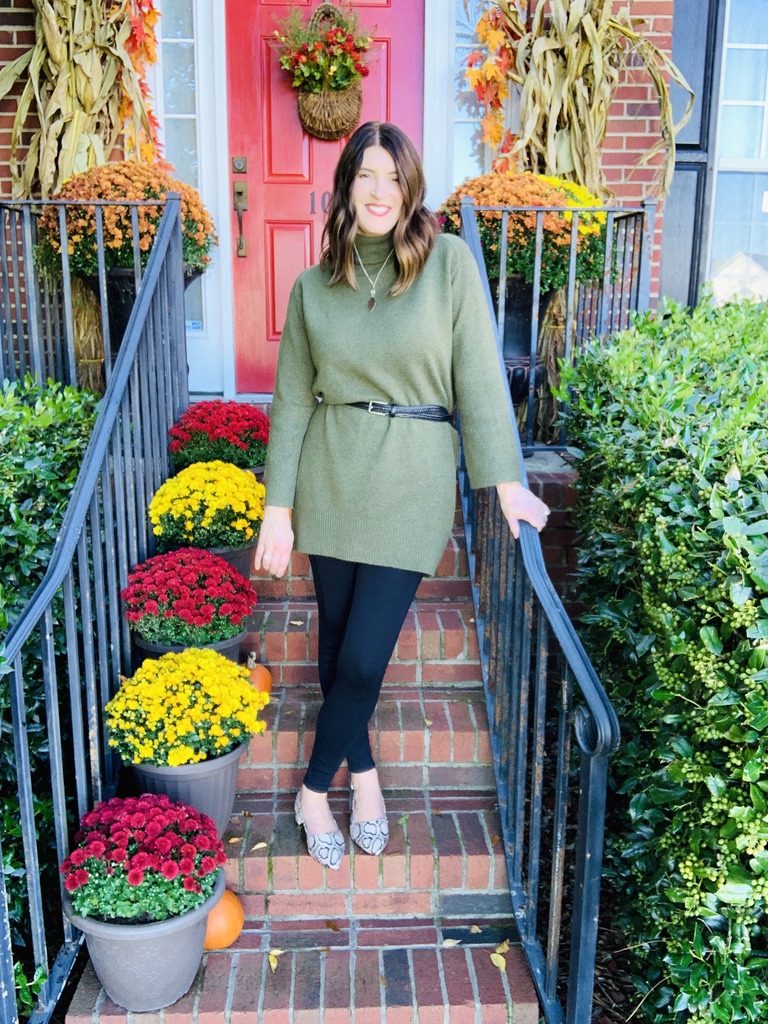 I reached for my favorite black leggings by Spanx. I purchased these at Kohl's last year, and they are still available this year.
Add A Belt
Next, I added a belt to give me some shape. This made the length a little shorter, but that wasn't a problem with the leggings.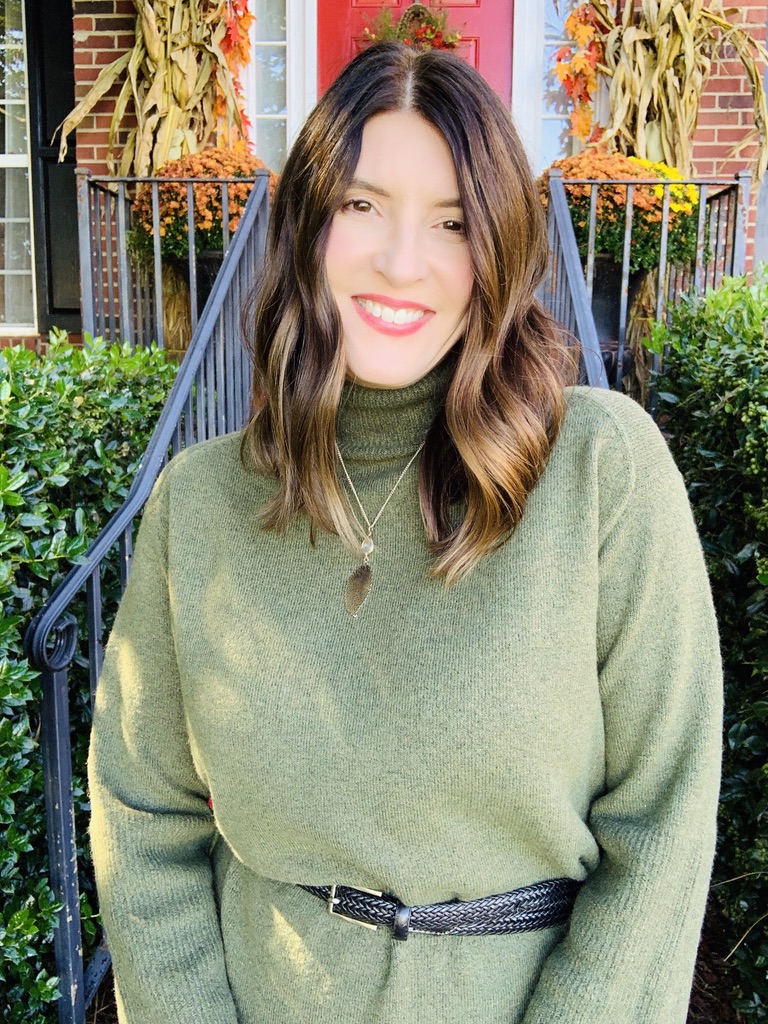 Since this dress has such a high neckline, there was a lot of empty space, so I added a longer necklace to balance things out.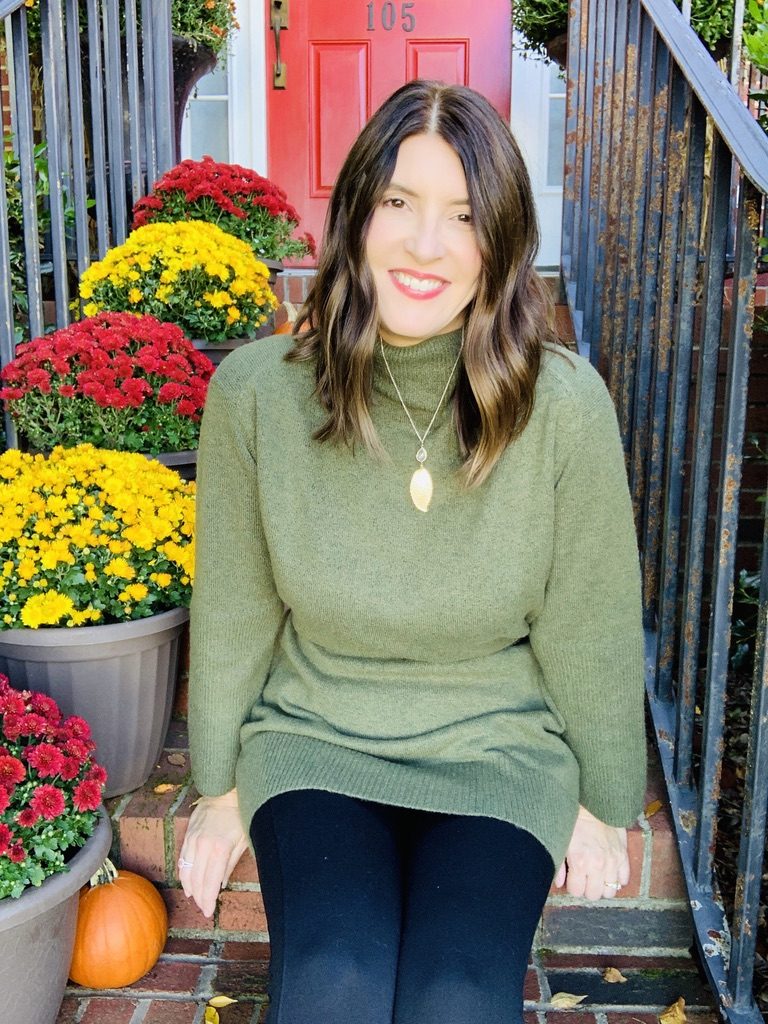 Wear Some Statement Shoes/Boots
Finally, I think what really makes this outfit stand out are the shoes. The snake print gives some interest and texture that blends in well with the color of the sweater. These particular shoes are from Nordstrom Rack and I can't find them on the website. I have linked several other styles that are similar.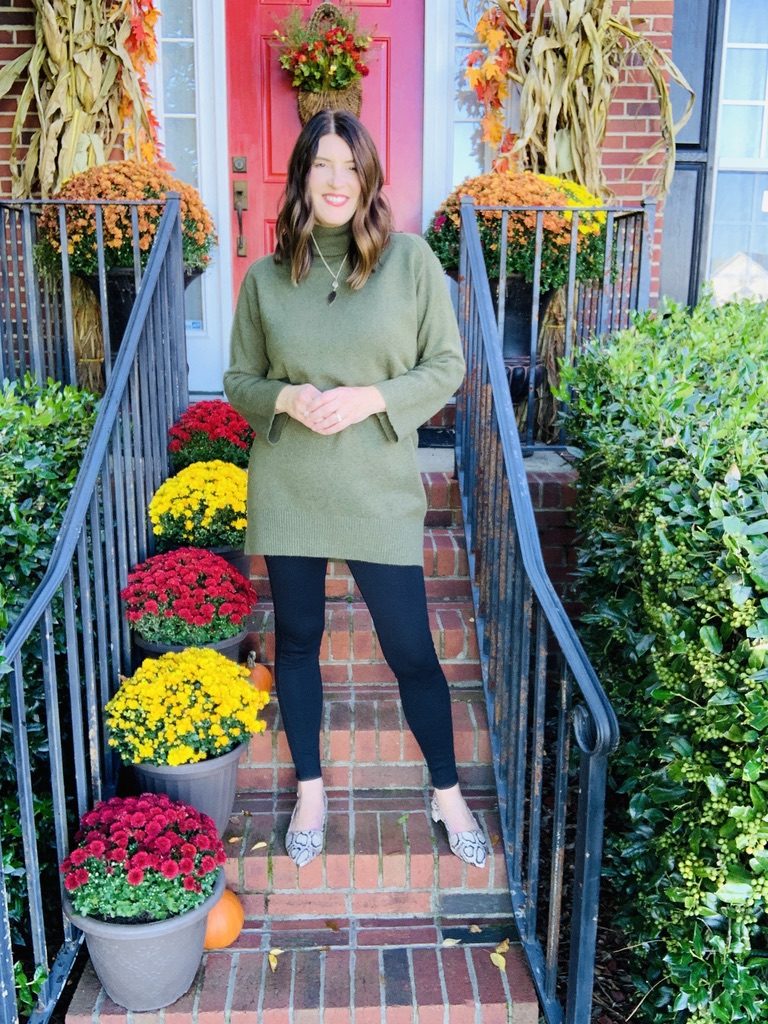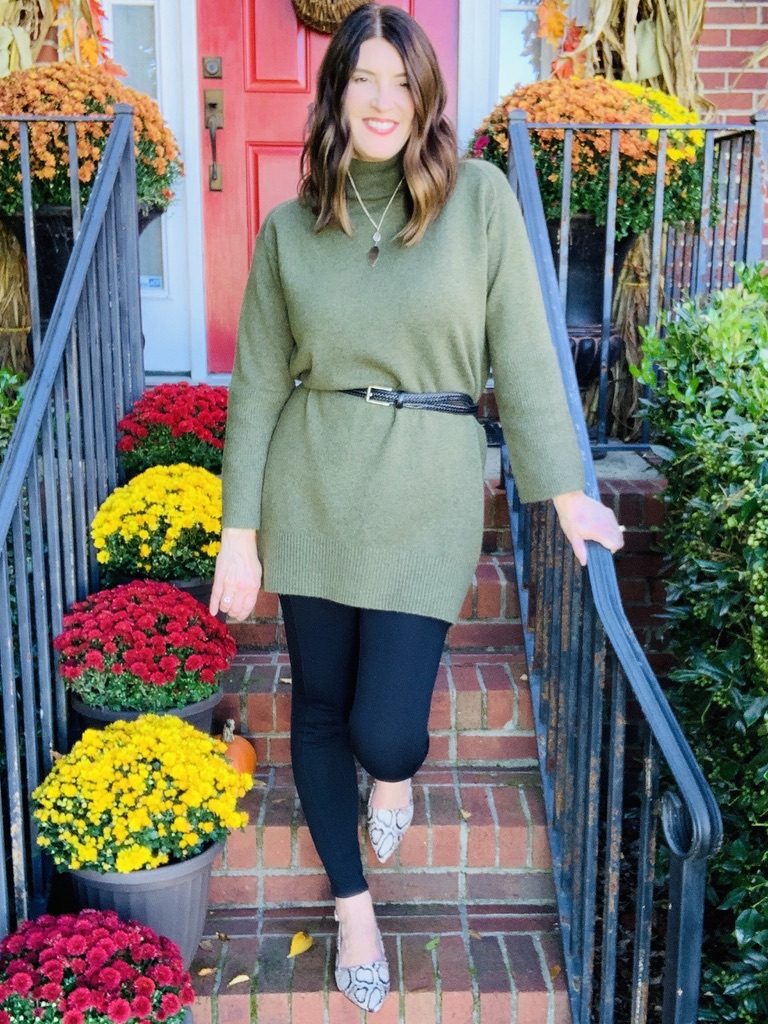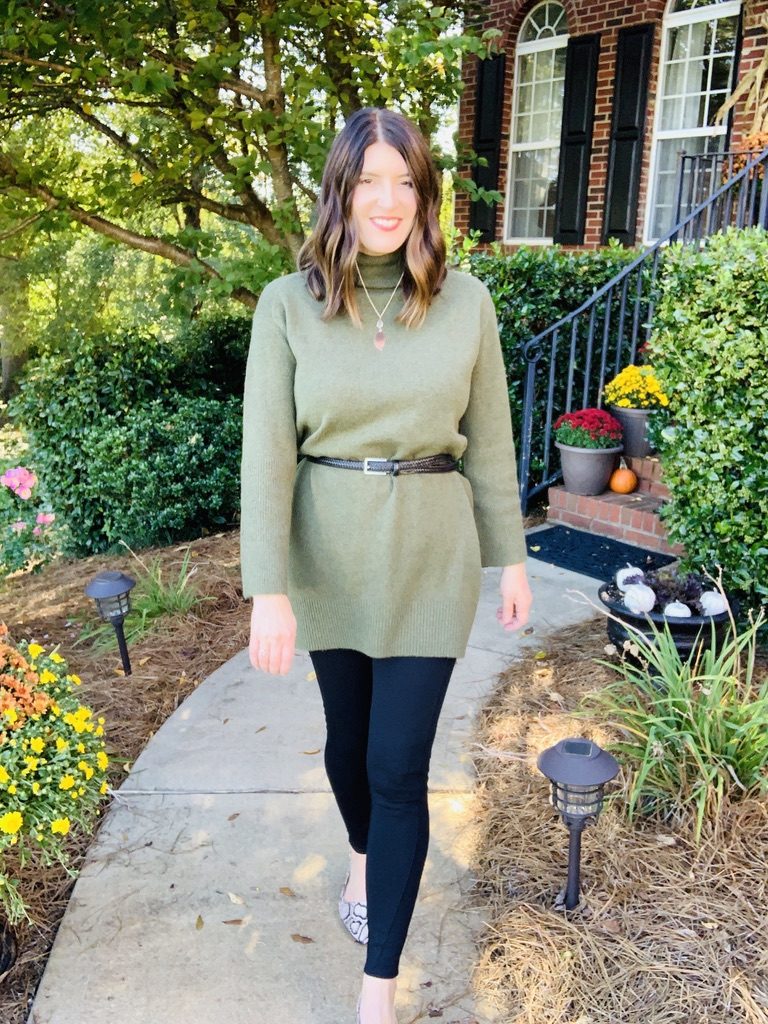 Other Options:
Another option would be some thick tights with tall boots. This might work well if you are 5'5" or under. The tights would give you coverage and the tall boots would minimize the amount of leg showing.
If you want to look a little more chic, consider some faux leather leggings instead of traditional leggings. Faux leather pants or leggings have a definite edgy vibe to them. They may not be everyone's style, but if you feel like trying something new, they are very on trend again this year.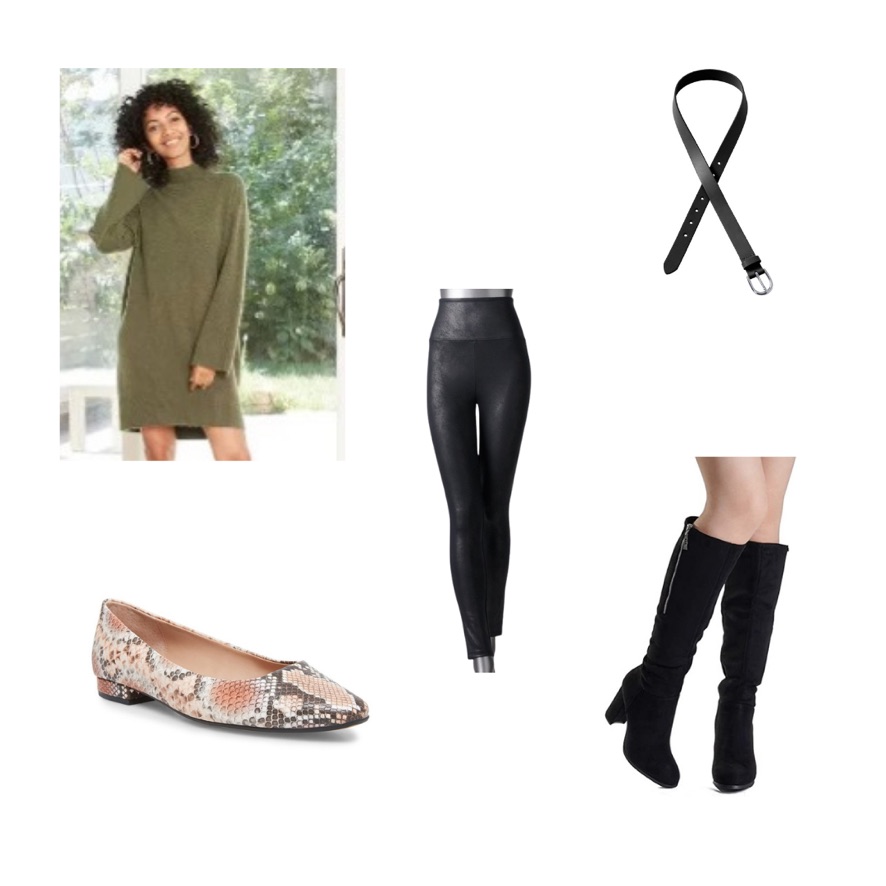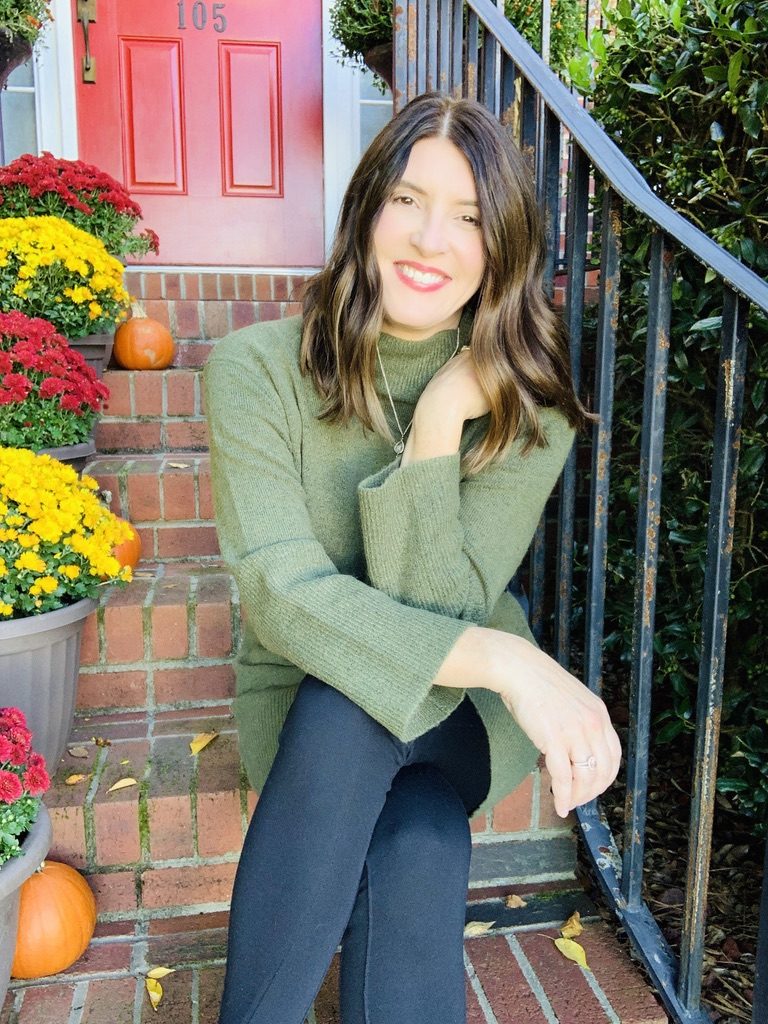 So if you ever wonder what to do if your sweater dress is too short, you don't necessarily have to get rid of it. I hope some of these ideas are helpful in making the outfit work for you.
Coming Up Next:
Remember at the beginning of today's post I mentioned that I purchased two sweater dresses? Well, the other dress was a success, and I will be sharing that dress with you tomorrow. It is a good example of how women our age can wear a sweater dress with style and class. I hope you will come back!
Remember, you don't have to wonder when The Scarlet Lily has a new post. If you subscribe by email, all new posts will come to you automatically! There are several places to subscribe either at the bottom of your screen or in the side margin.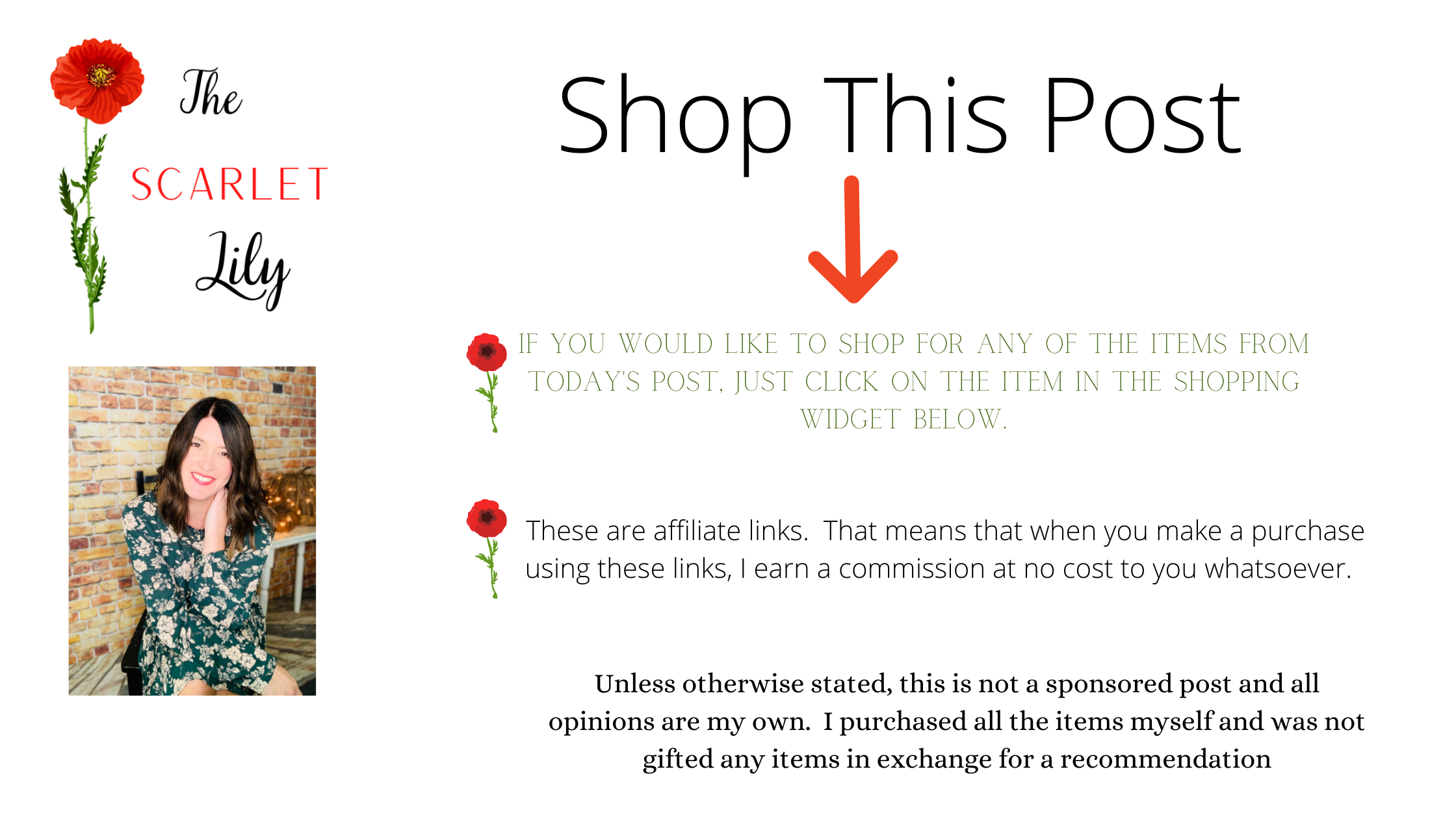 If you enjoyed this post, you might also enjoy this one. Fall Floral Dresses