In my last post, I shared what to do if your sweater dress is too short. If you missed that one, you may want to go back and read it first. You can see it here. Today, I have a chic stylish sweater dress to show you, and it fits much better!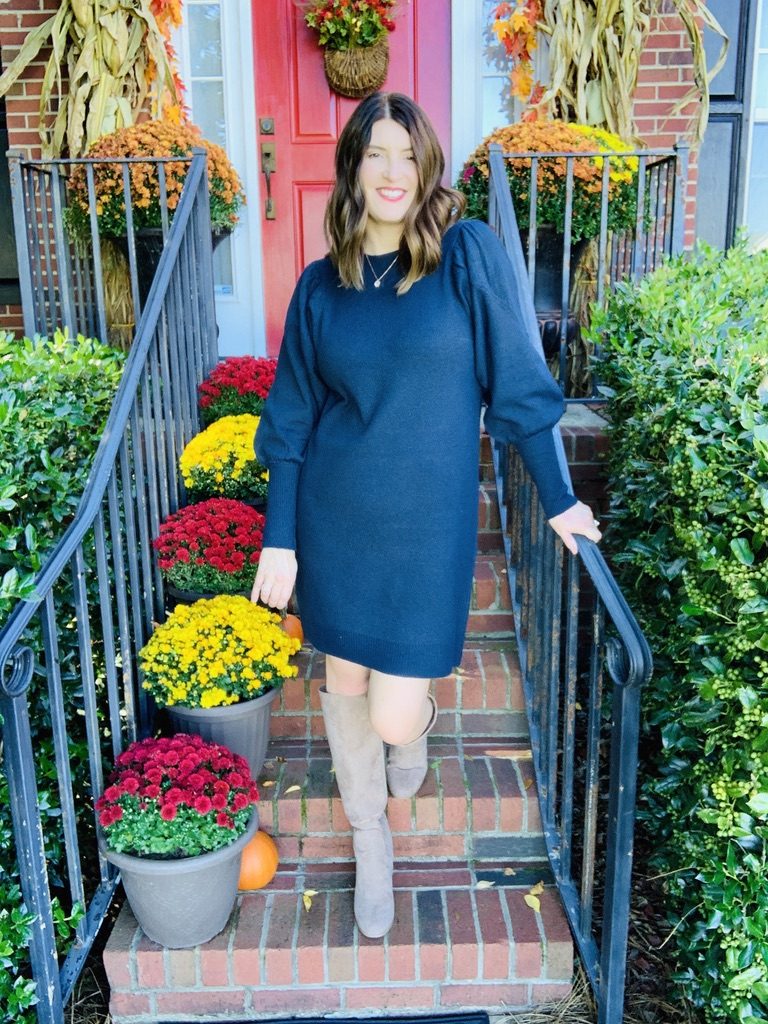 This is the Puff Long Sleeve Sweater Dress from Target. Target is one of my favorite places to shop for dresses. They have been nailing it for the past year or so. They fit women my age, and are affordable.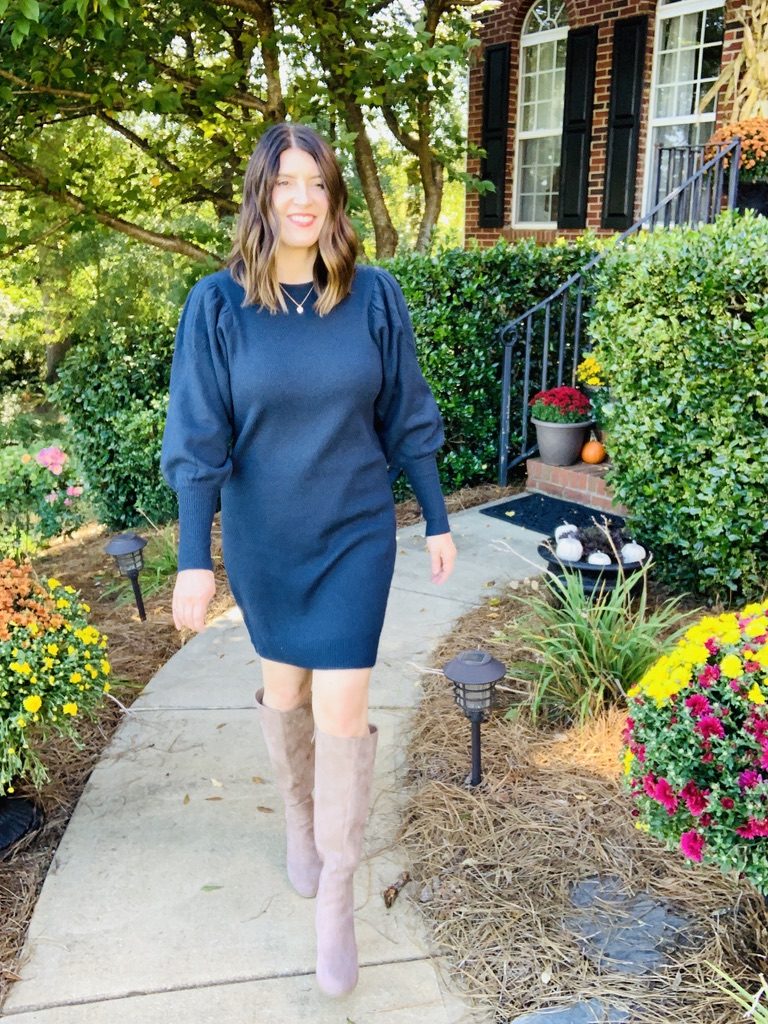 Normally, I stay away from puffy sleeves. They do not flatter my already large chest and shoulders. The reason I think this one works for me is because the majority of the bulk is lower on the arm and not at the shoulders. Also there is a nice slim cuff on the sleeves.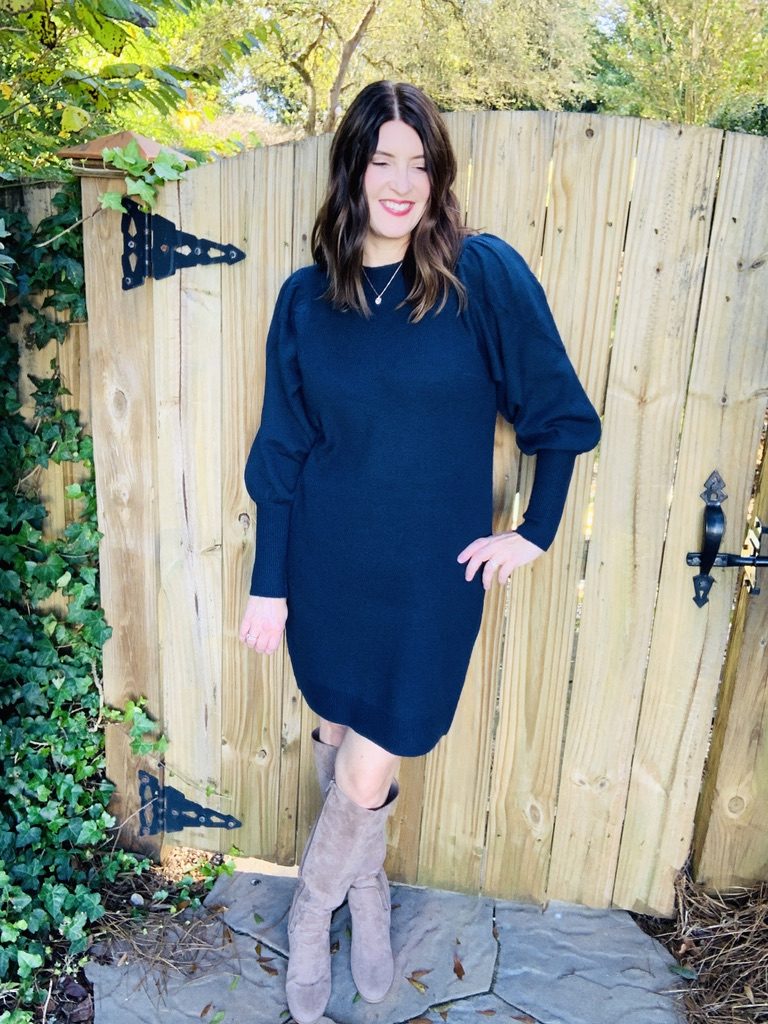 Notice the length on this dress compared to the one from yesterday's post. Big difference! Even with heels, this dress hits me just above the knee for a chic and stylish look.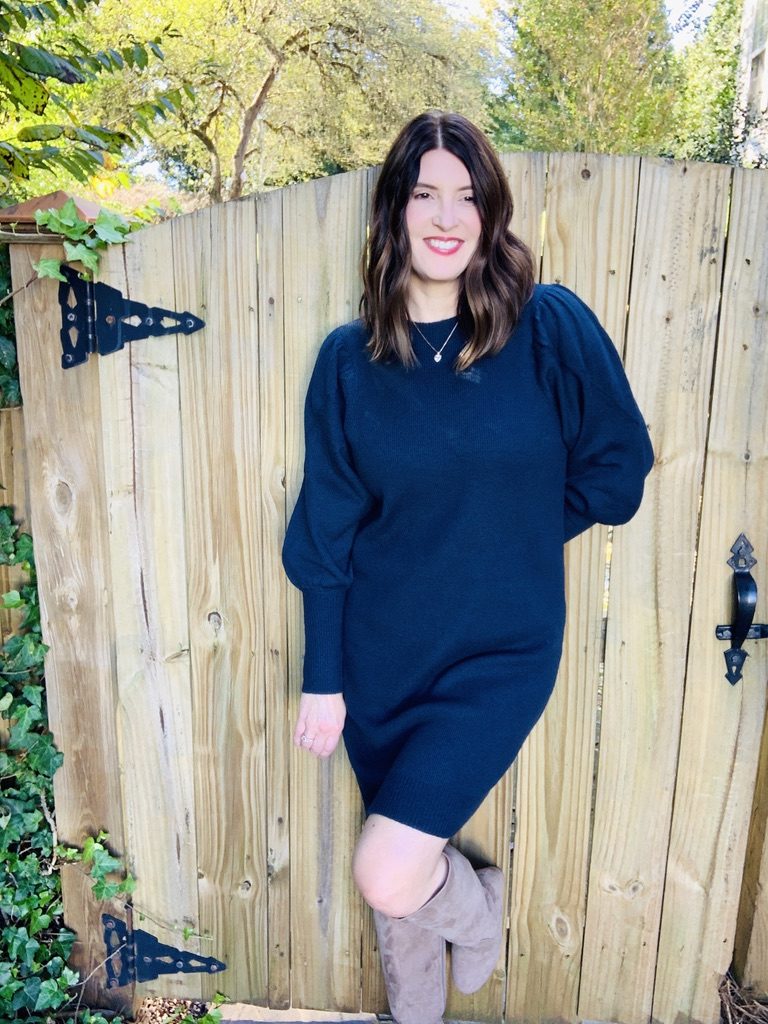 I love the color of this dress! It is navy blue, even though in some of the photos it appears more teal. Navy is a classic color and is a good alternative to black.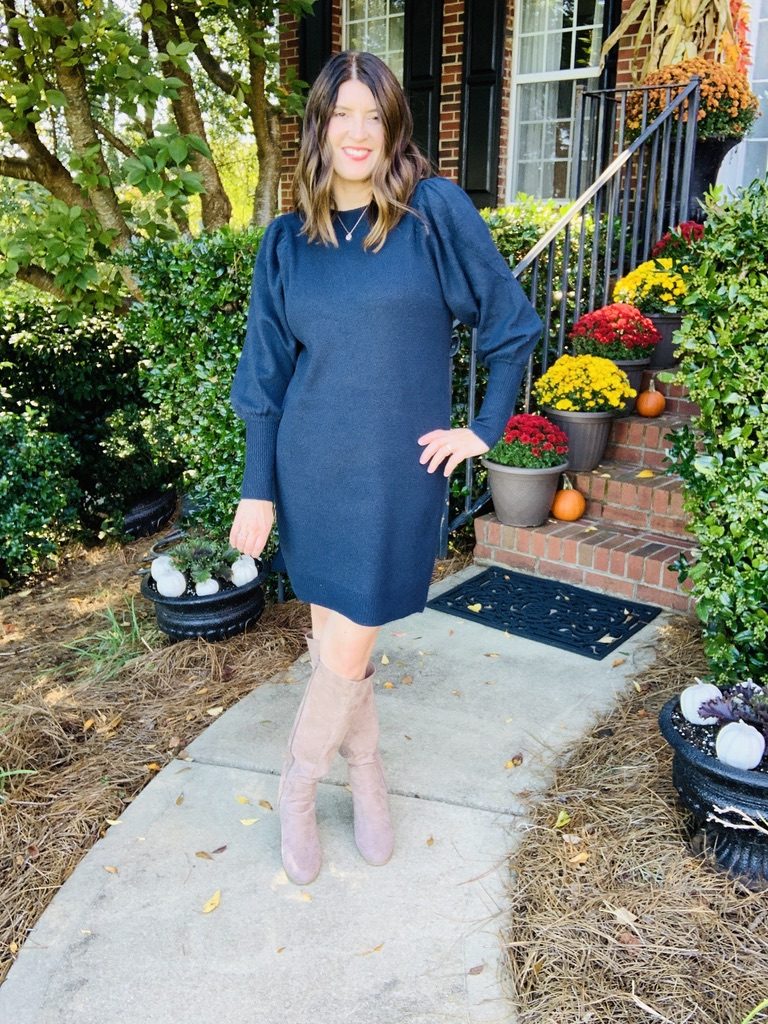 As far as sizing, I would recommend going with your normal size. I am wearing a medium. I think this dress is much prettier in person than on the website.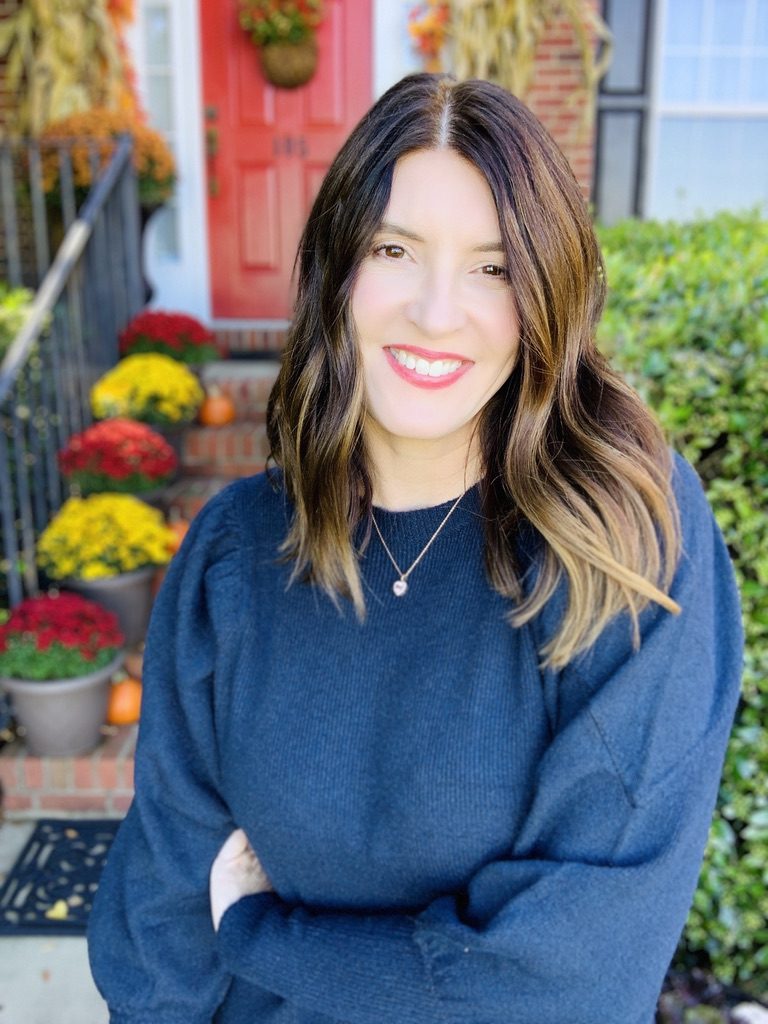 I purchased mine while I was in the actual Target store and it really caught my eye. It also comes in a very pretty cream color and is available in regular and plus sizes.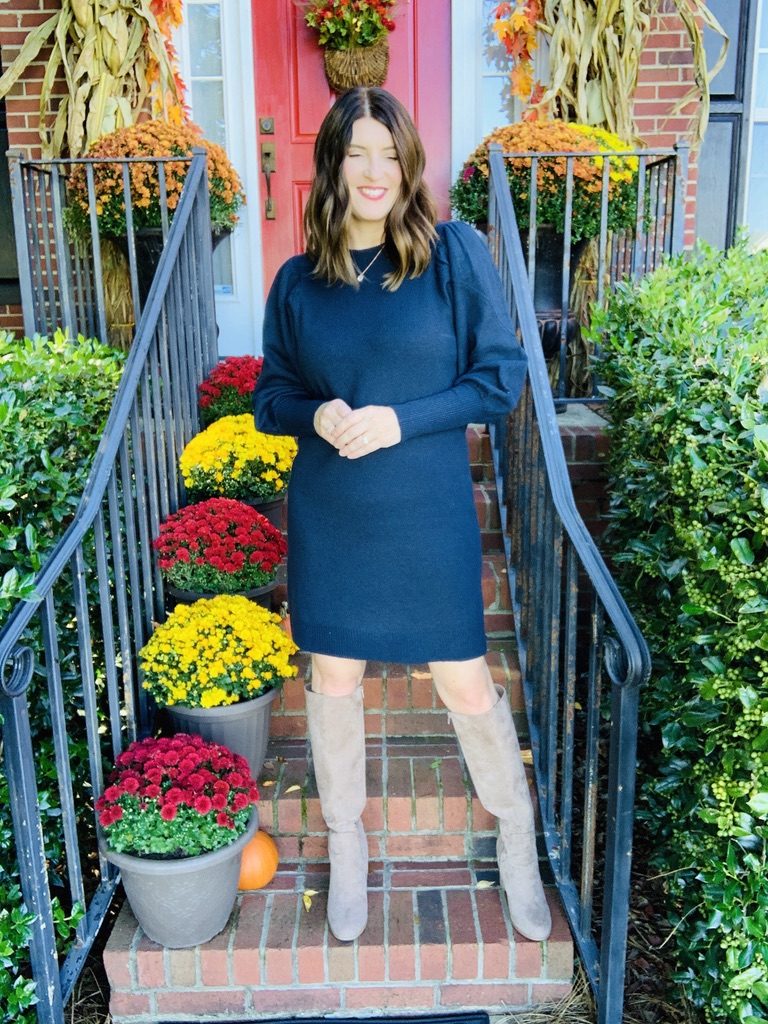 I'm very pleased that this chic and stylish sweater dress worked for me. If you are looking to add a sweater dress to your fall and winter wardrobe, this is a great option for under $30!