We have big news! We're moving! Over the past year or so, my husband and I have been planning for the next chapter of our lives. With our daughter now in college, we knew that we would not stay in our current home forever. We recently decided to sell our home while the market is hot, and it was under contract in one day! I don't have to tell you what a monumental job it is to get your home ready to show! If you think there is the slightest chance you may want to sell your home in the next year or less, start prepping now. If you're like us and didn't have months to prepare, I have some tips on how to stage your home like a pro for a quick sale!
I've always enjoyed decorating our home, but having a fresh set of eyes is always helpful. Our realtor set me up with a professional interior decorator who walked through my home with me and made some suggestions that would help our home look it's best for potential buyers. She made a statement that stuck with me. "We want to take your home and turn it back into a house". In other words, you need to depersonalize your home so others can picture it as their home and not yours. If you don't have access to a decorator, don't worry. I'm going to share all the tips that our staging expert shared with me.
Staging The Exterior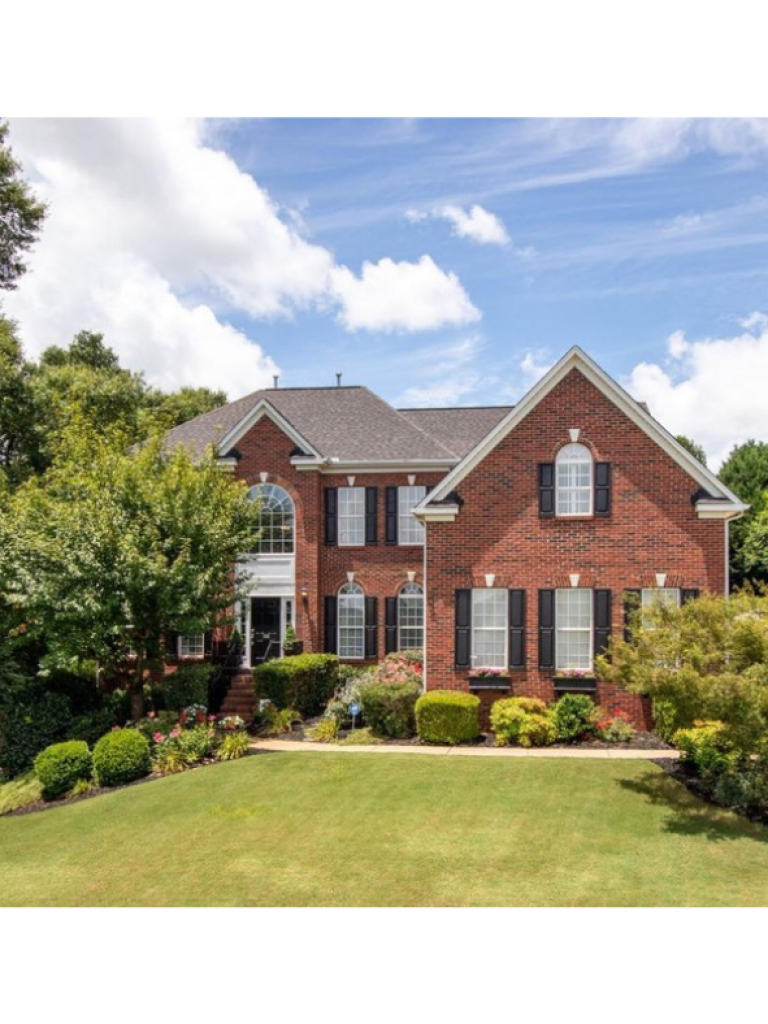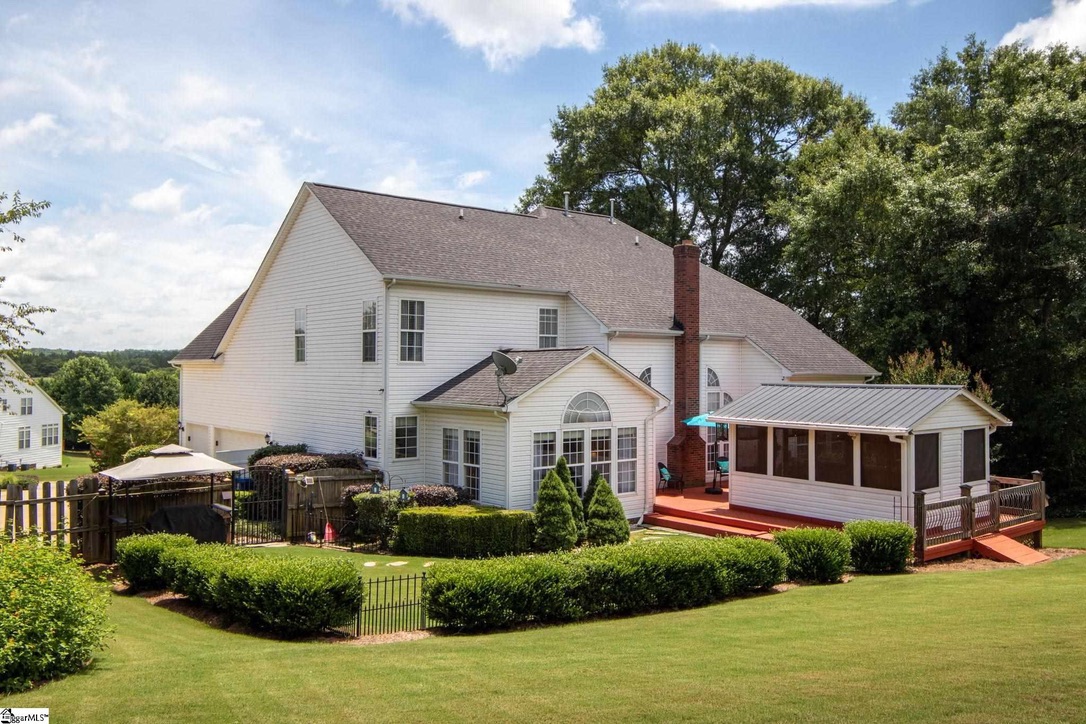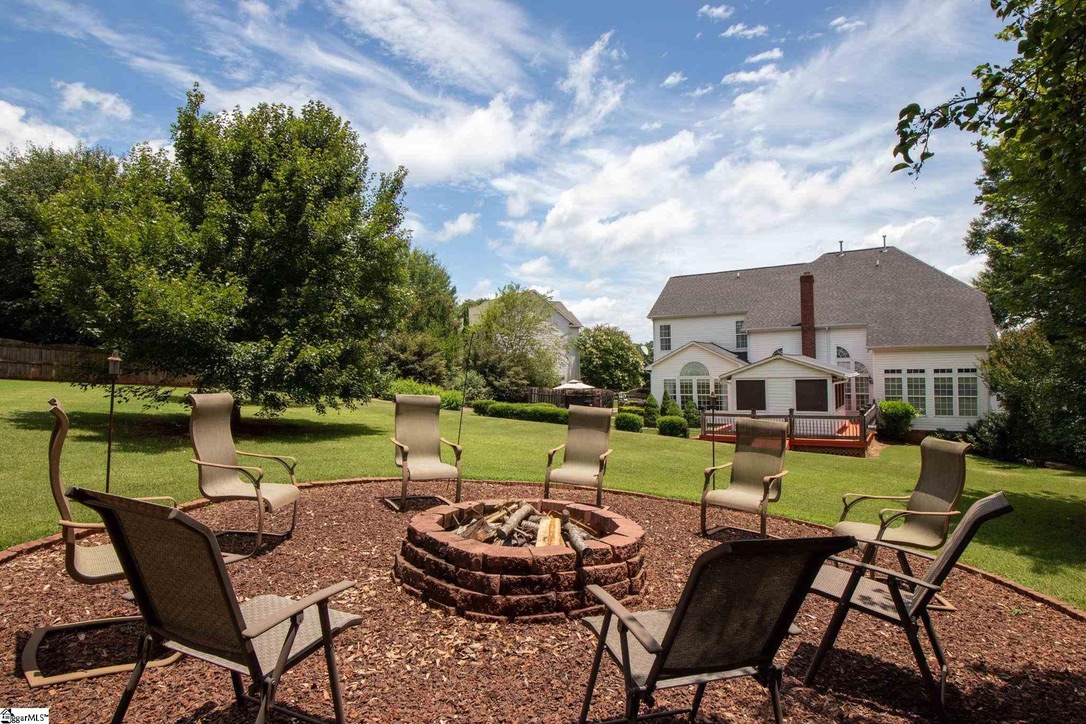 Staging the exterior of your home like a pro can be a daunting task, especially in the summer heat. Here are the main things to consider:
Curb Appeal
Curb appeal is everything! When potential buyers pull up to your home, they will automatically get a first impression. This is even more profound for women since we tend to get an emotional response to what we see. You don't need to invest thousands of dollars in landscaping. The most important thing is that your yard looks neat and clean.
well manicured lawn
bushes and trees trimmed
pressure wash sidewalk and driveway if needed
fresh mulch or pine straw (black mulch generally looks best)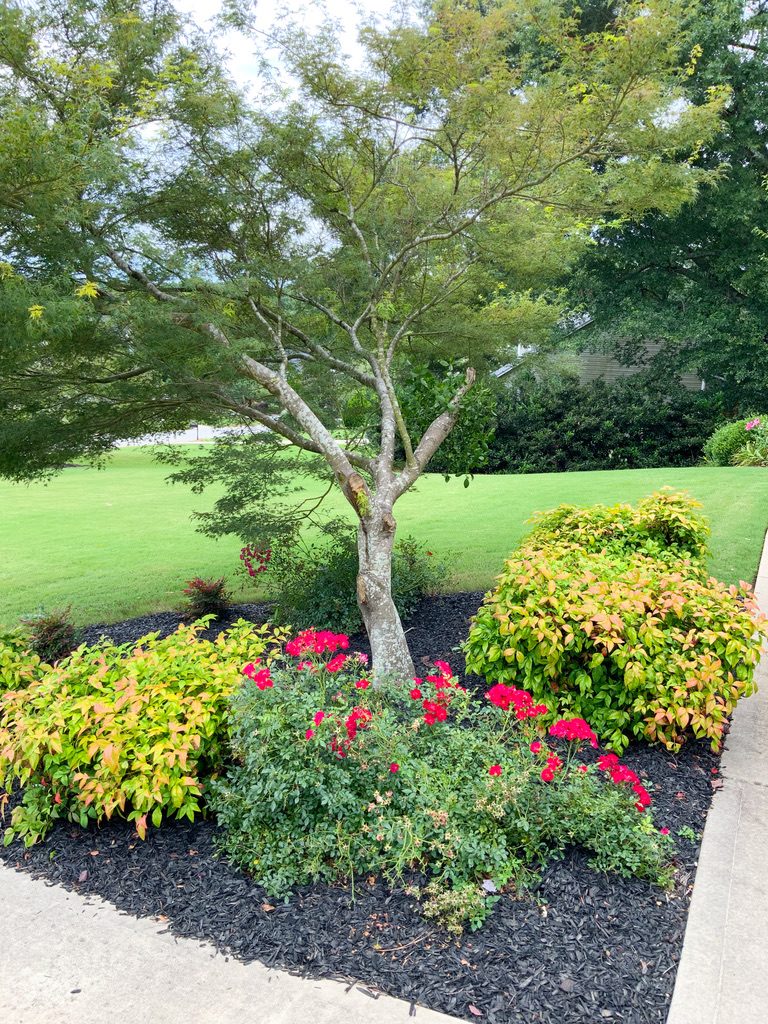 Mailbox: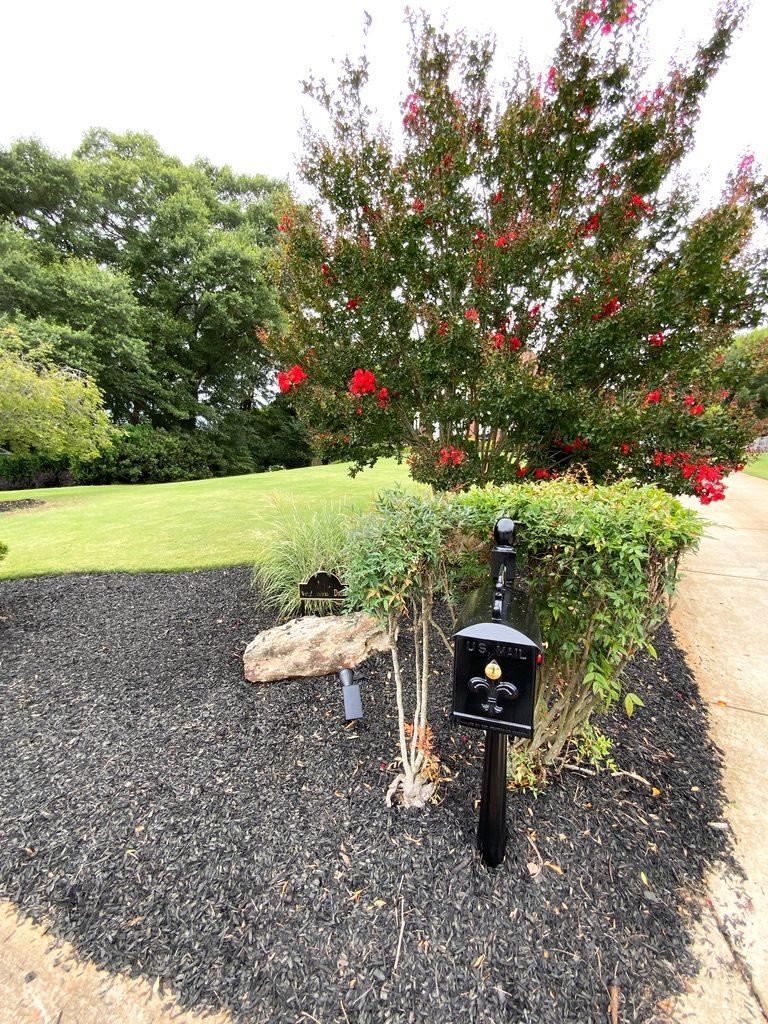 A fresh coat of paint and new numbers on your mailbox is an easy way to enhance the curb appeal.
Window Boxes: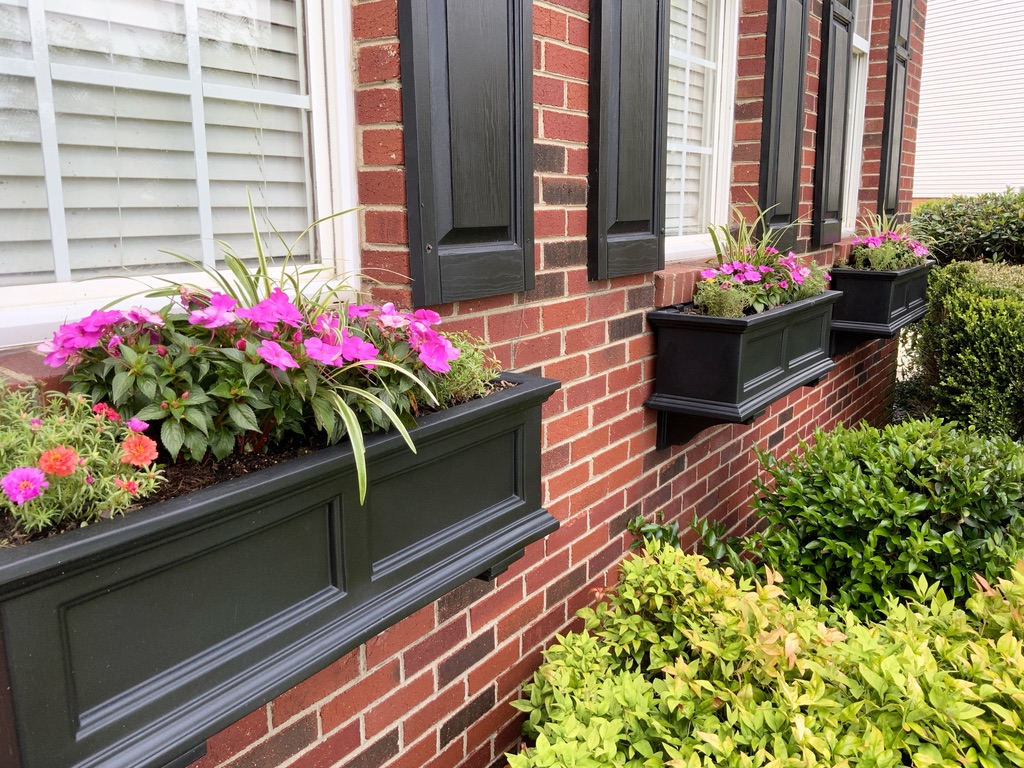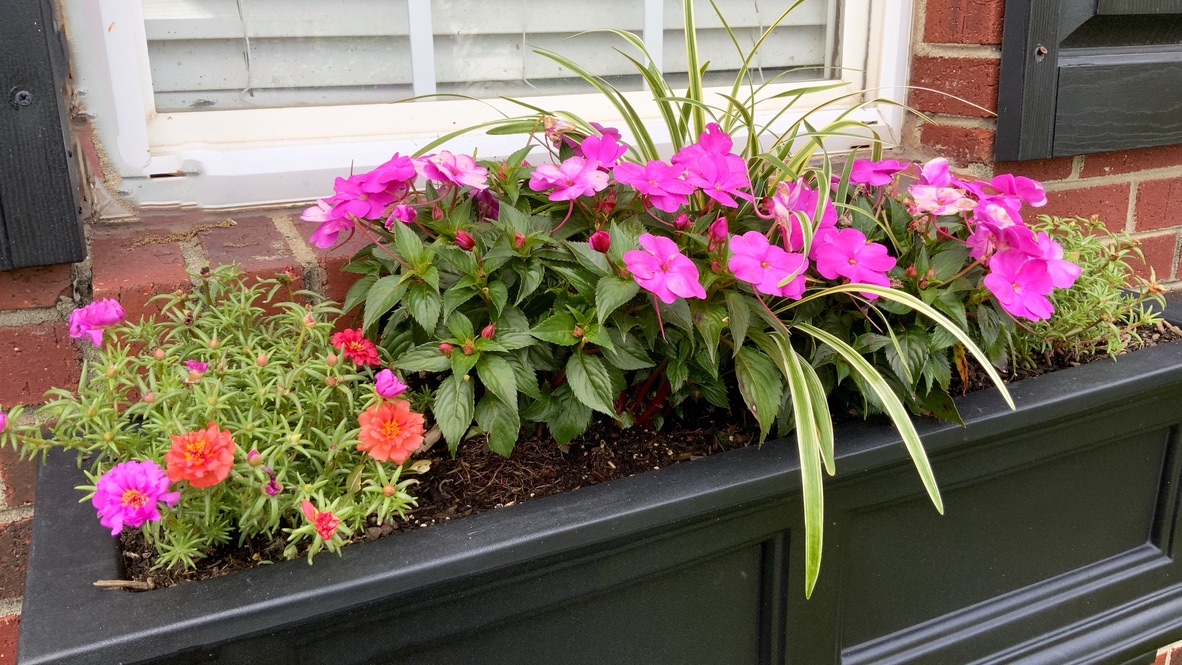 One my my favorite ways to enhance curb appeal is with window or flower boxes. Make sure to keep the plants looking healthy and vibrant. These window boxes from Amazon are really nice.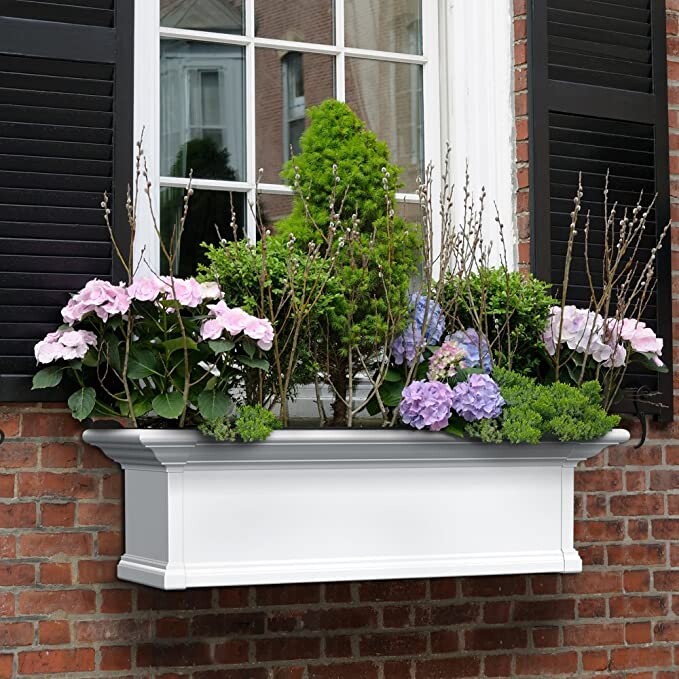 Front Entrance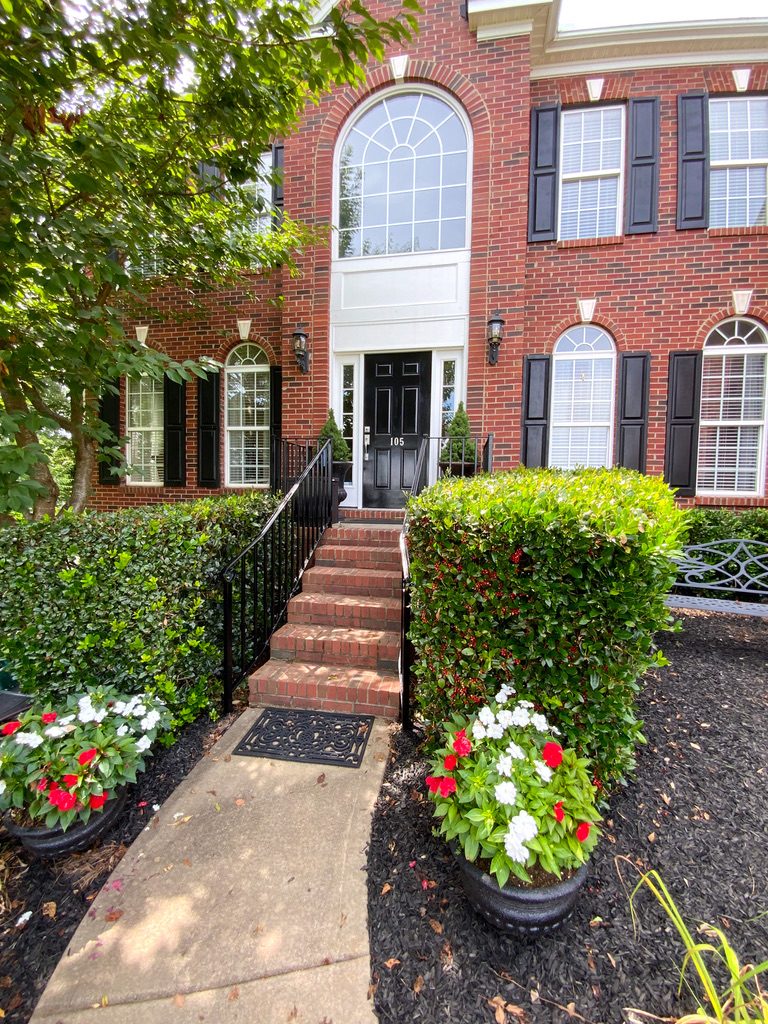 The front door area should make potential buyers excited about what they will see when they open the front door. If your front entrance is a mess, they will already have a negative impression.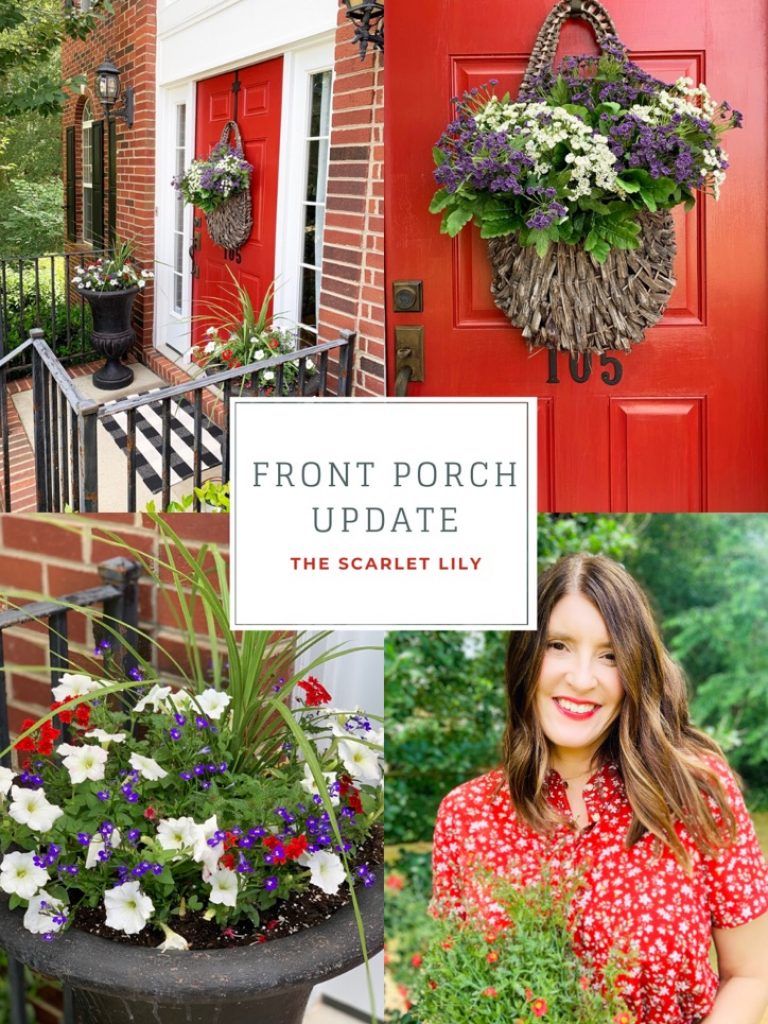 If you have been around for a while, you might remember that my front door used to be red. I really liked my red door, but giving it a fresh coat of black paint looks classic and it compliments the newly painted black railings.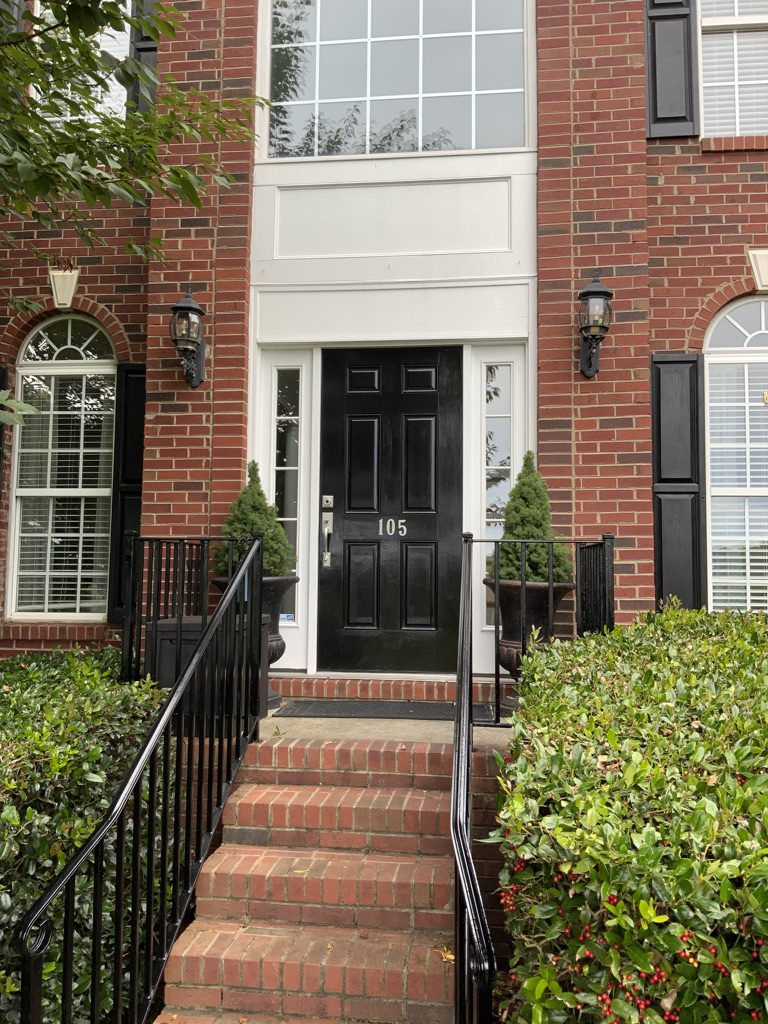 There are a lot of plants in bloom around the front porch area, so I kept it simple and did not add a wreath to the door. If you do use a wreath, make sure that it is very high quality and looks as real as possible. Simple greenery is always a safe choice.
Staging The Interior
Make Your Foyer Inviting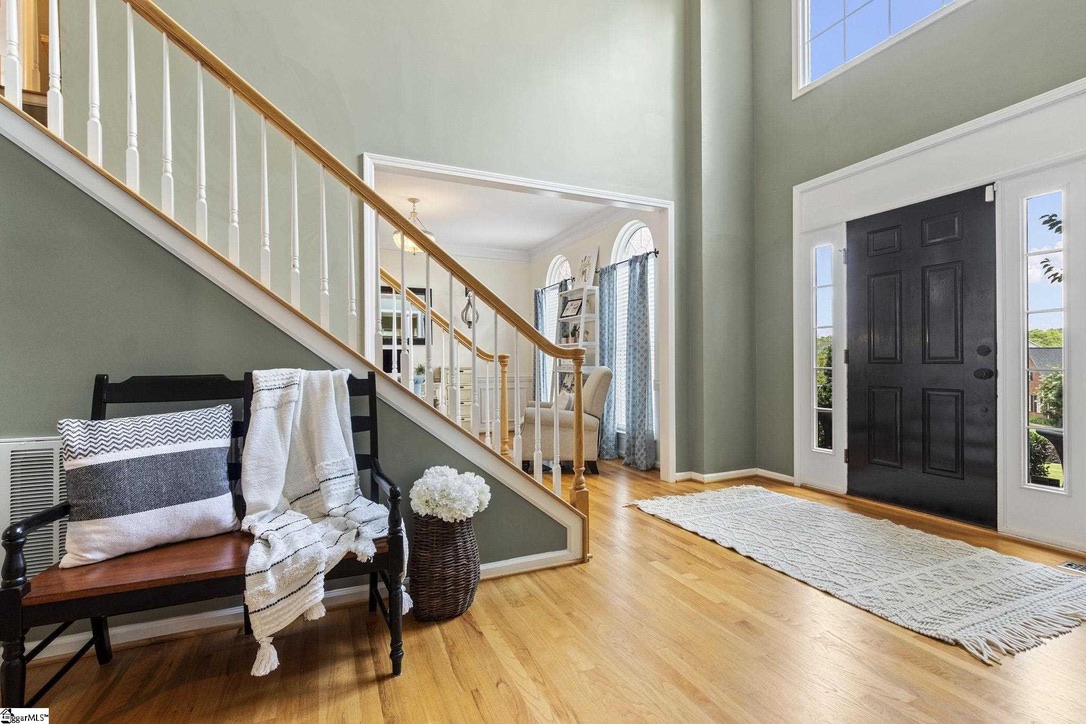 I focused a significant amount of effort on the foyer. One of the reasons that our interior designer suggested painting the front door black was so we could also paint the inside of the front door black as well. I never would of thought to do that, but I love the way it looks. It transitions nicely with the black armoire in the living room and the black bench in the foyer.
To help tie everything together, I added a black and white area rug in front of the door, a black and white pillow, and a black and white throw as accessories.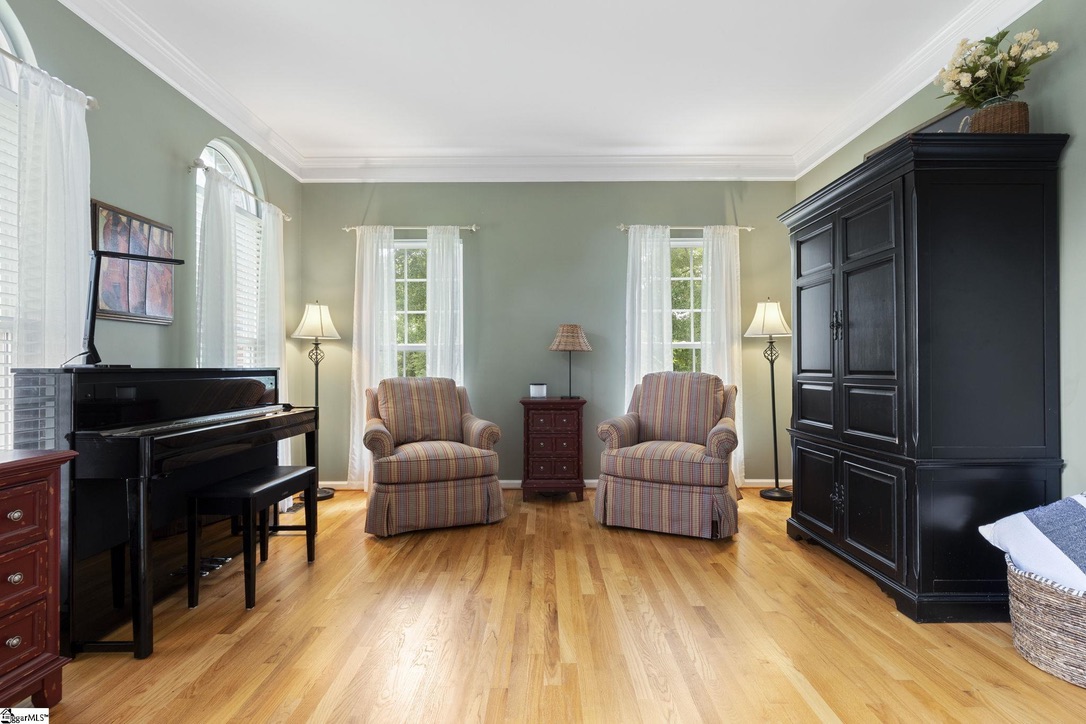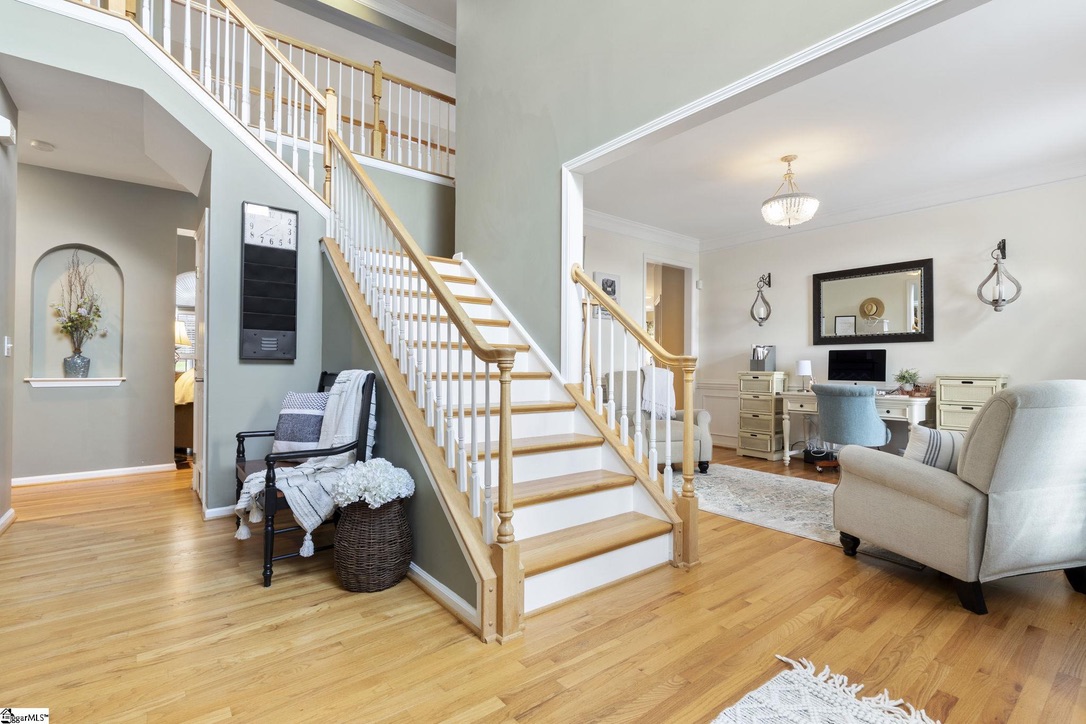 Replace Outdated Fixtures
The biggest and most expensive change in the foyer was the new chandelier. We had a shiny brass fixture that was outdated, and we had wanted to change it for years but getting up to the second story ceiling to change it was a problem!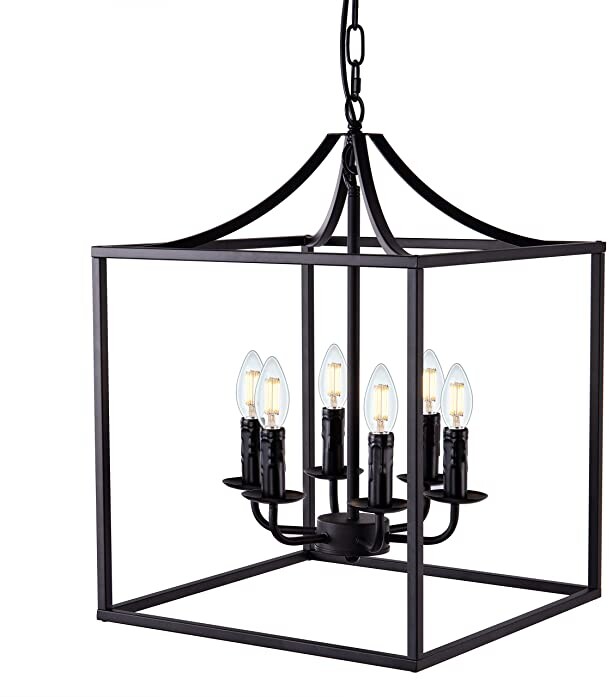 I ordered the chandelier from Amazon, and it was not expensive. We hired an electrician to install it with a dimmer switch which did cost some money, but I'm glad we hired it out because it took two men just to carry the huge ladder into the house.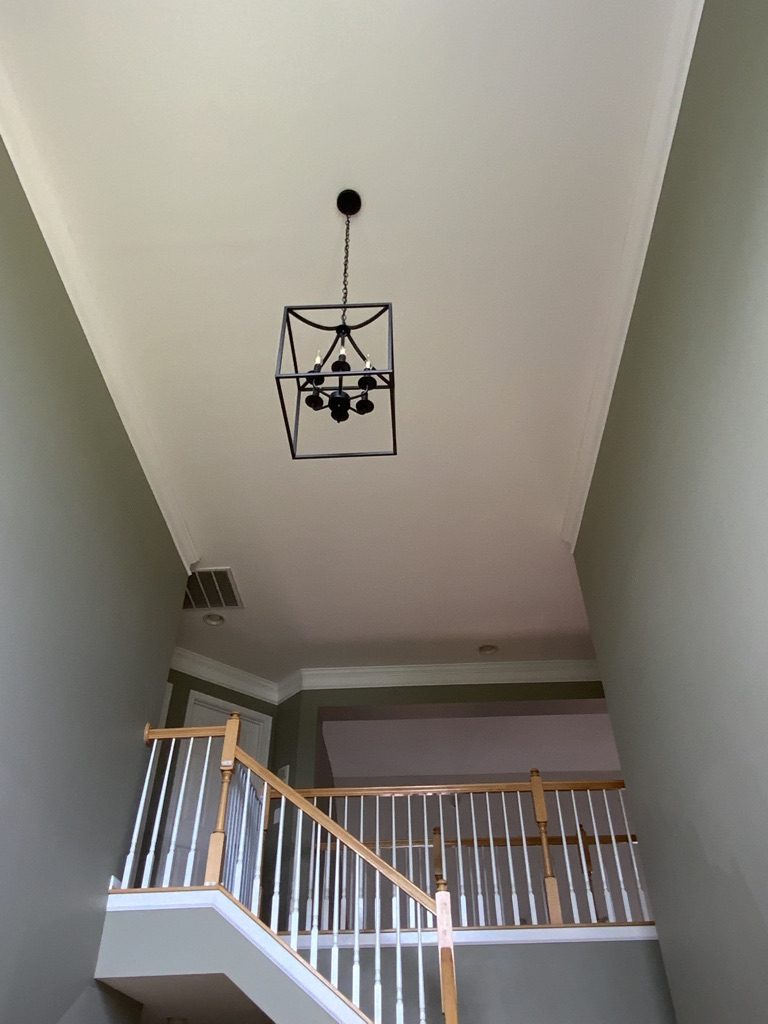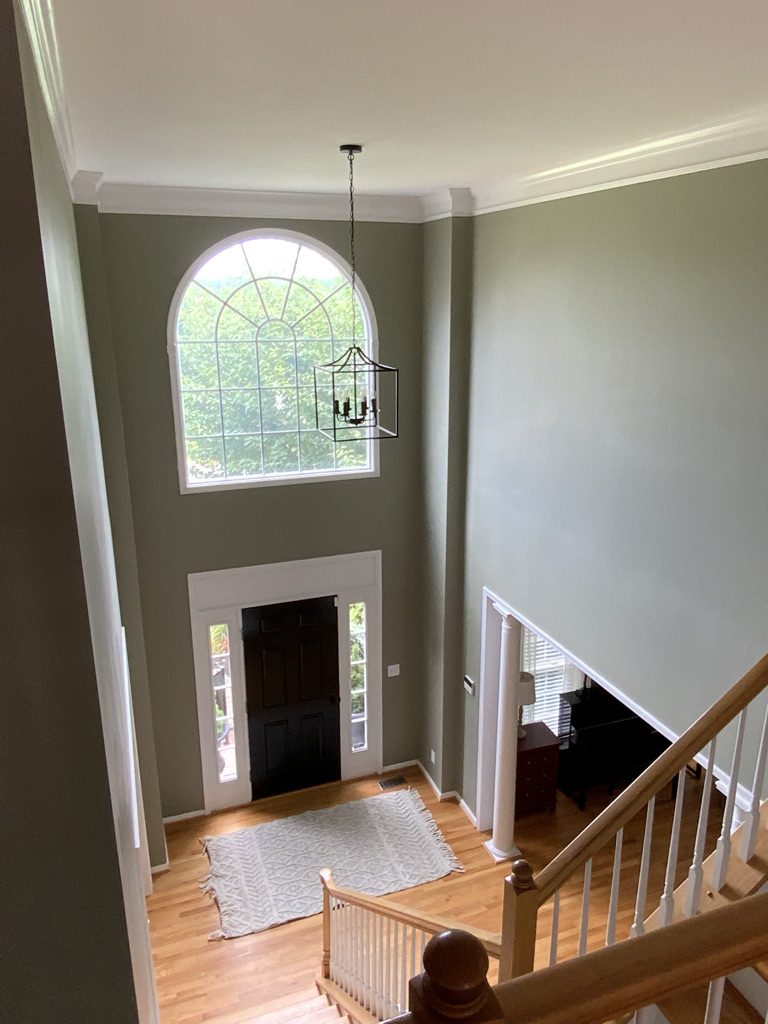 Declutter
Of all the tips I can share with you on how to stage your home like a pro, this is one of the most important! Declutter everything!! Pretend like you are walking through a model home in a new subdivision. What do you see? Minimal accessories and clean surfaces. You want your potential buyer to envision plenty of space. Some people have the ability to look past clutter, or outdated decor and see potential, but some people will instantly be turned off by it and move on to the next house.
Keep Accessories To A Minimum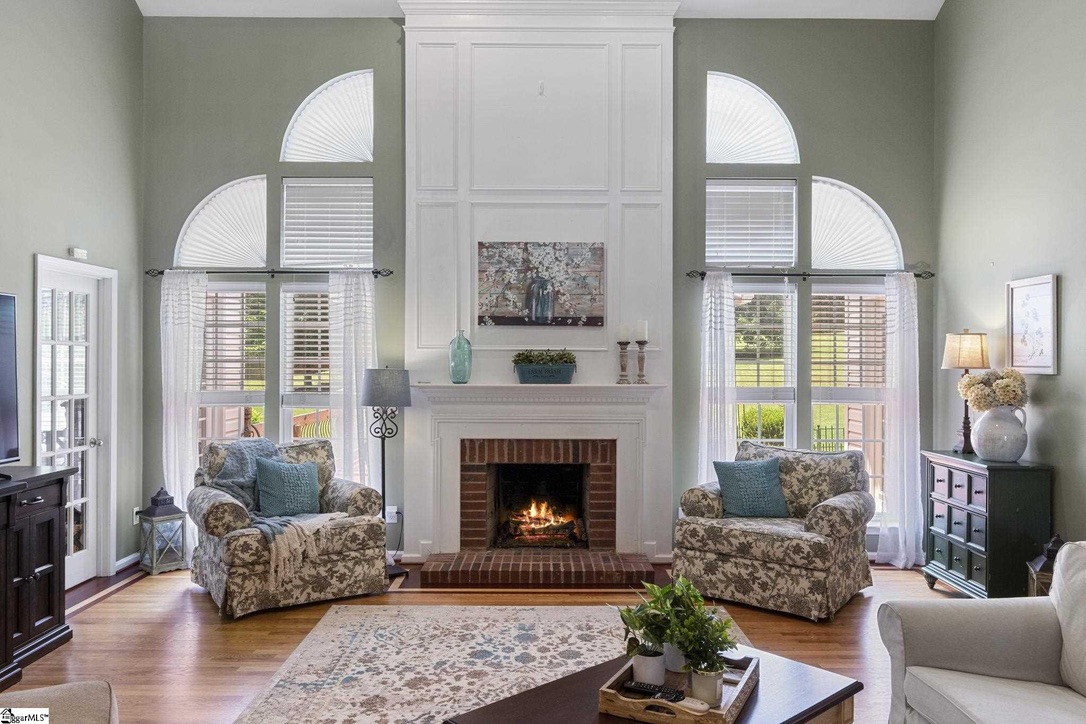 When staging your home to sell, this is not the time to display your collection of antique plates or whatever your collection might be. Pack it away and opt for as little accessories as possible. One statement piece like a vase with flowers in it is better than a whole lot of little things. Also, our staging expert suggested white flowers if using floral.
Notice the mantle in the photo above. One piece of art, and some simple accessories is all that was needed.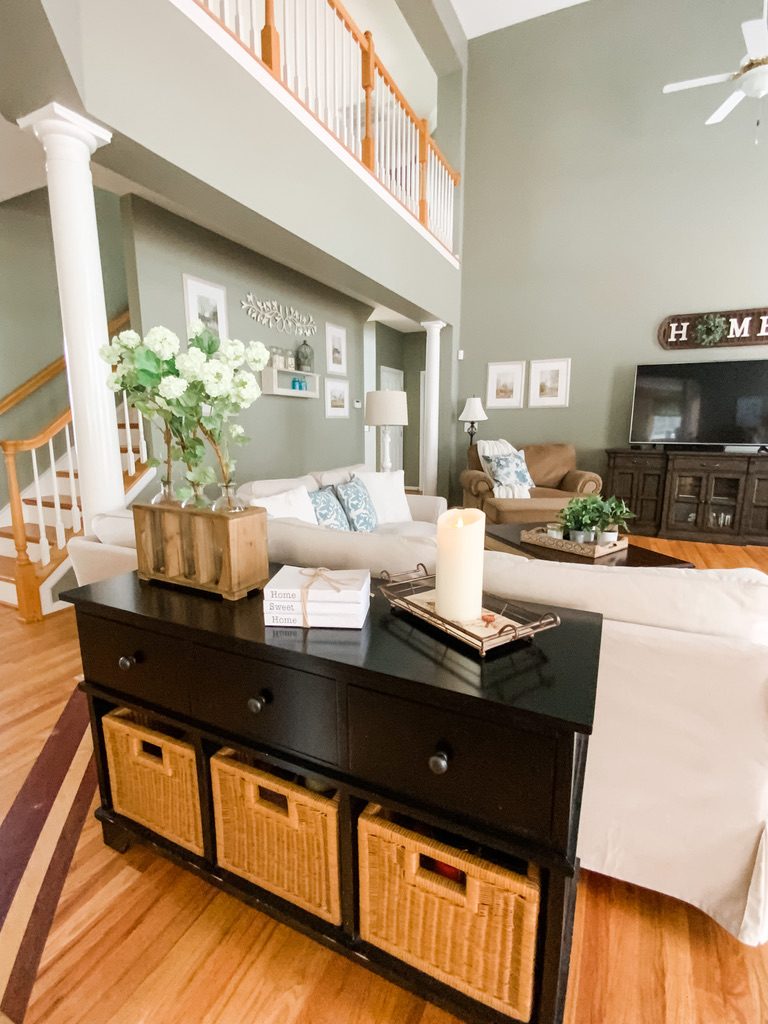 Remove Personal Photos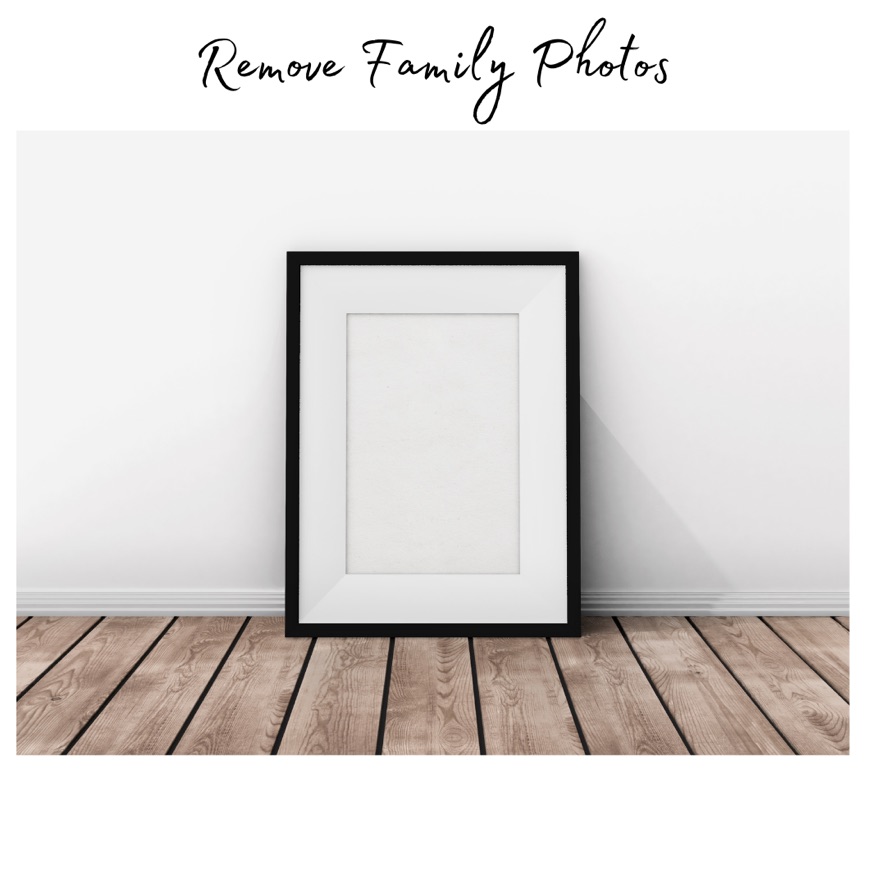 Removing personal family photos can be hard to do, because we are so emotionally attached to them. Just remember that you are only putting them away temporarily and we want to stage our home to appeal to others. By depersonalizing, it's easier for potential buyers to see themselves living in the space.
Counter Tops
Kitchen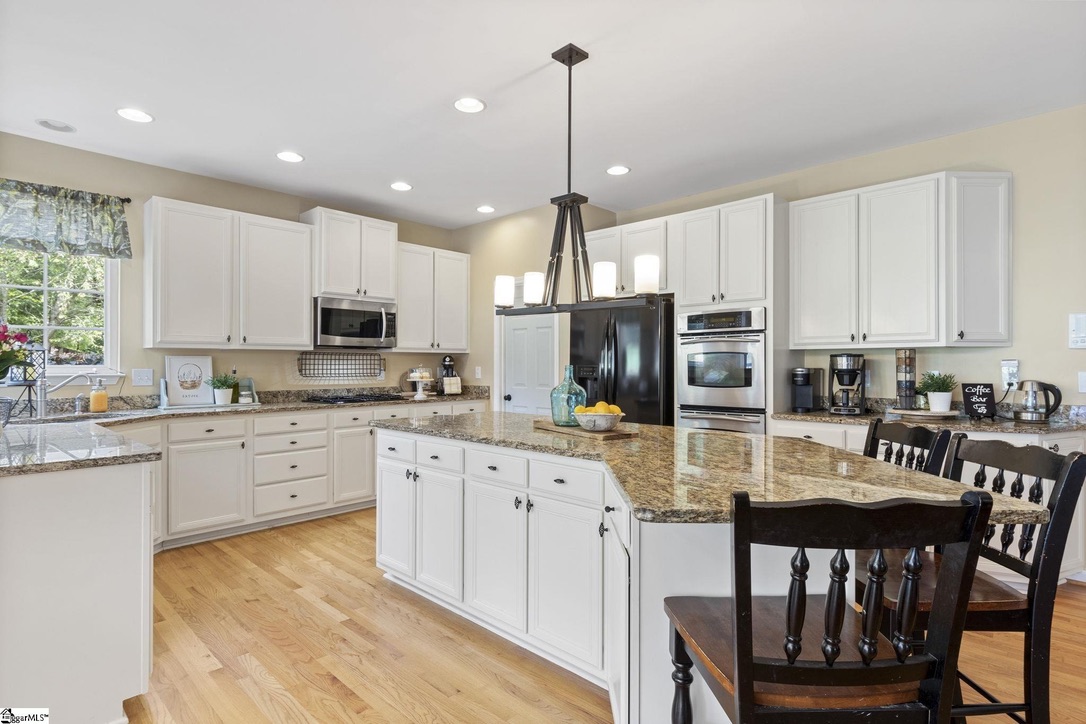 While on the subject of decluttering, this could not be more important in the kitchen and bathrooms. Kitchen countertops need to be free of any unnecessary appliances and miscellaneous clutter. It will be inconvenient for a while, but worth it. Put away your toaster, air fryer or any other appliances you may use frequently.
We opted to leave out the coffee pot and staged a "coffee bar" area next to the oven.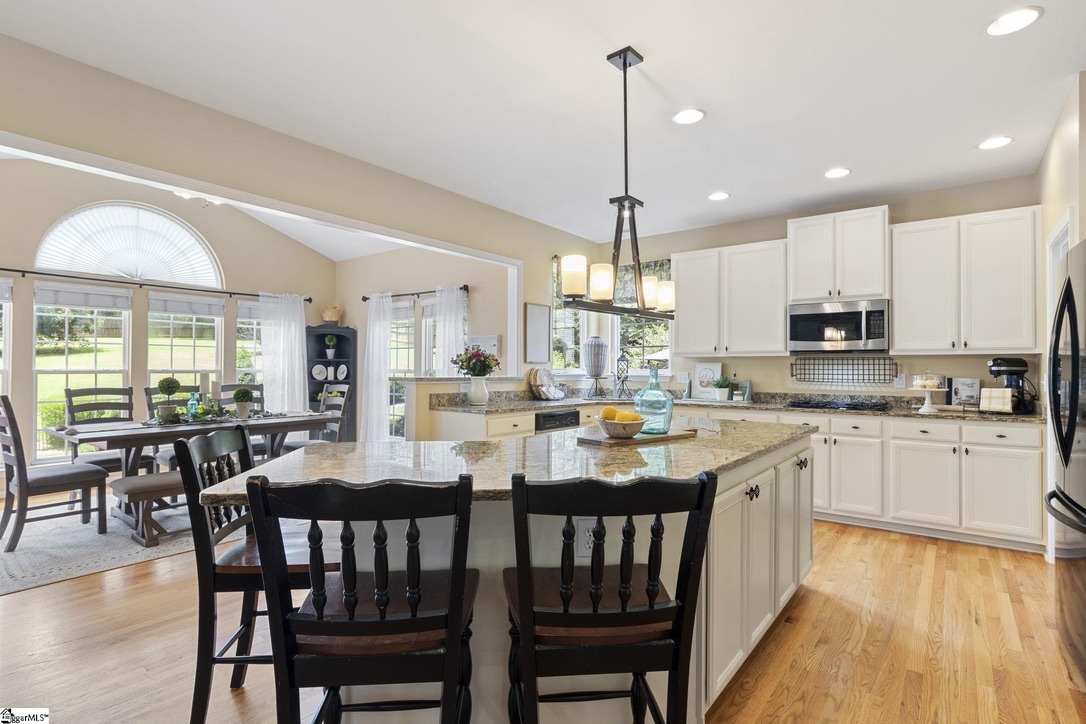 When staging your home, create visual scenarios that help your potential buyers imagine themselves living there. Our decorator suggested the baking area, and told me to display my mixer and cake stand. I took it one step further by going to the bakery and purchasing some beautifully decorated cupcakes to put on the cake stand.
Also notice that even though the kitchen island is quite large, I kept the decor to a minimum. This way it emphasizes the large work space.
Bathrooms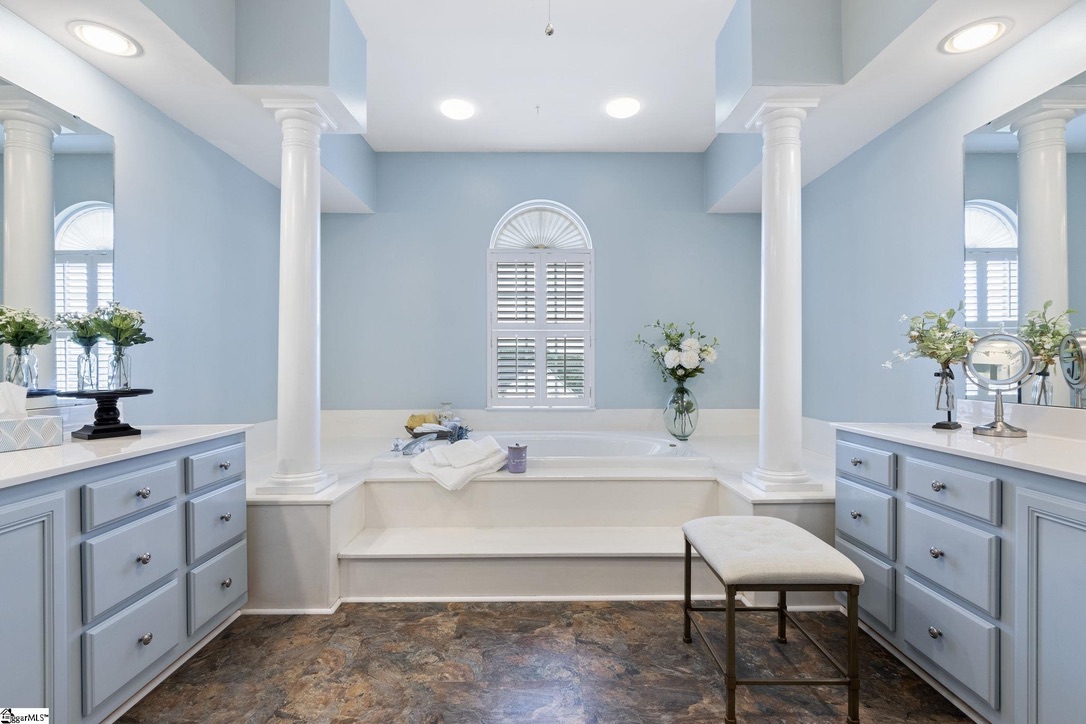 Same for the bathrooms. I spent days cleaning out all the clutter under my sink and in my bathroom cabinets so that I could remove everything from the countertops. All personal care items need to be out of sight. This is our master bathroom.
Our staging expert also suggested removing all bath mats and using white towels. I purchased some white towels from Marshalls that I only used when showing the house. Creating a spa like environment was easy with a few accessories from Marshalls.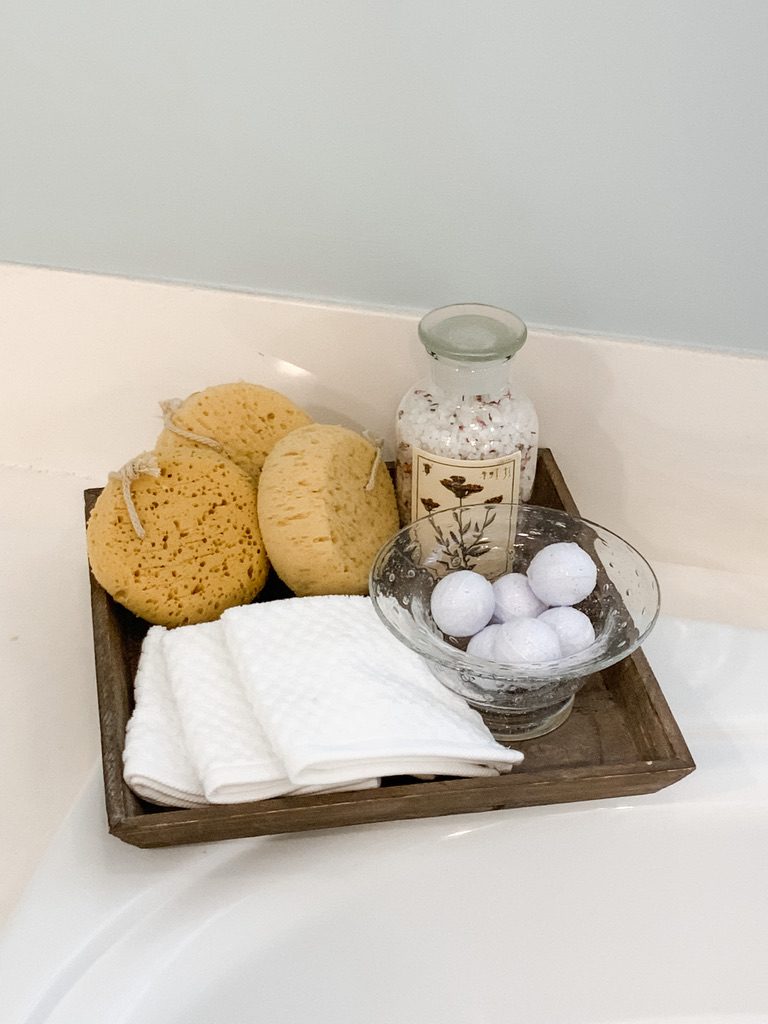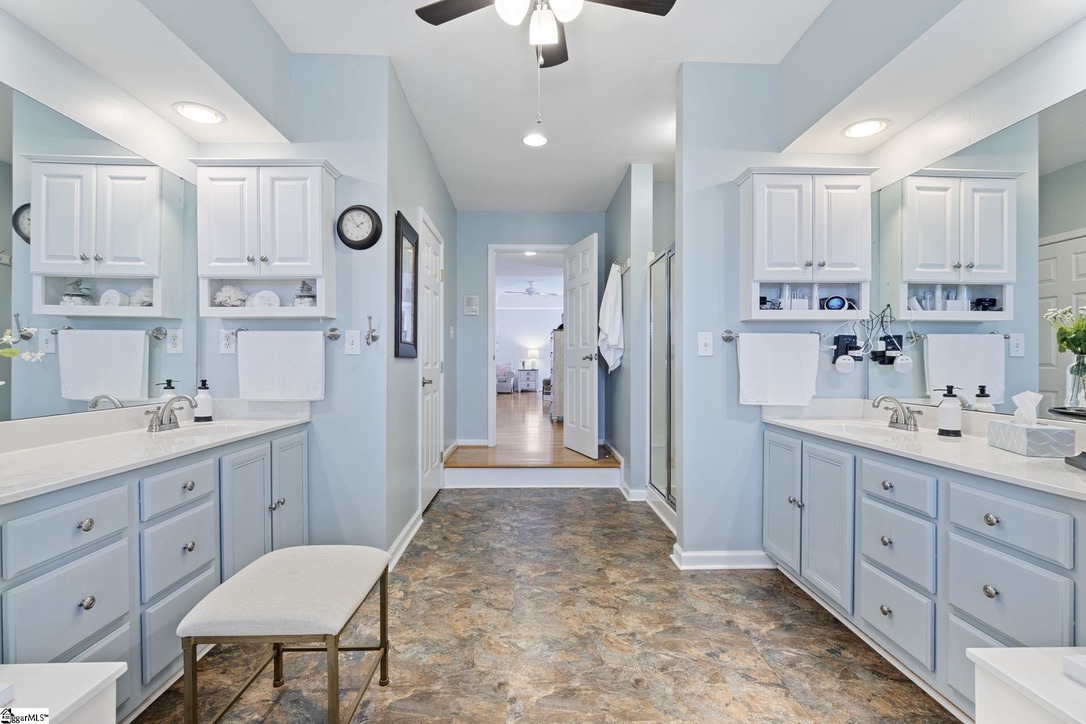 Another tip for bathrooms is to remove toilet bowl cleaning brushes or plungers that may be tucked away in the corner. We all have them! Just put them away during the showing process.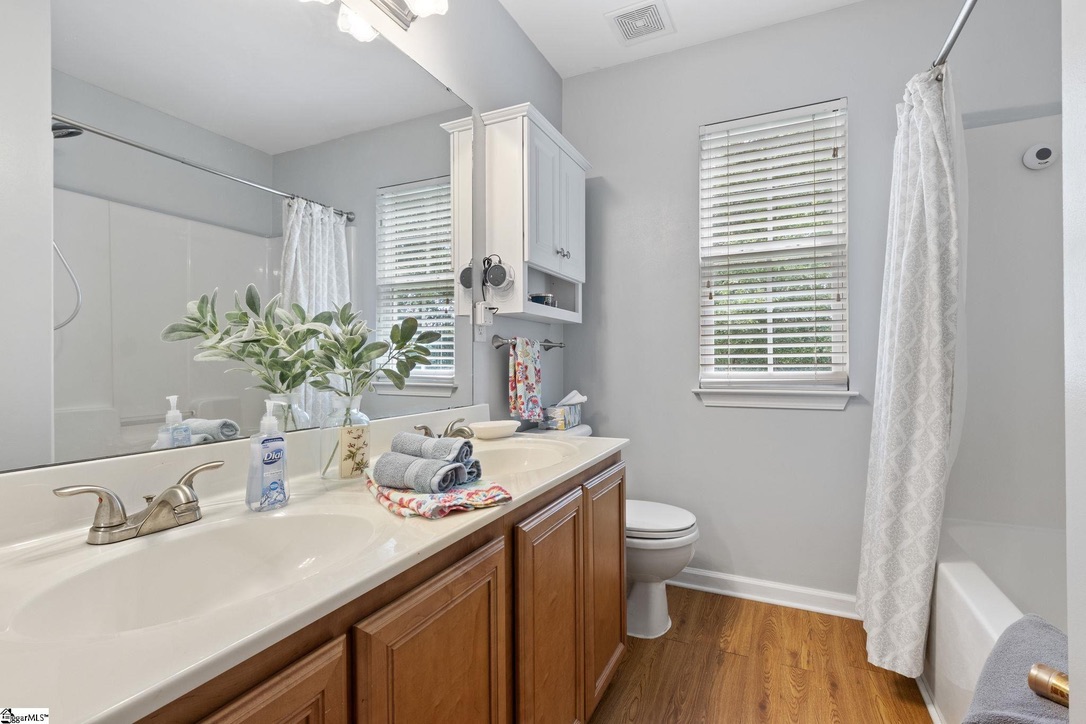 This is the hall bathroom. Again, just some simple greenery and a clean and neat countertop.
Closets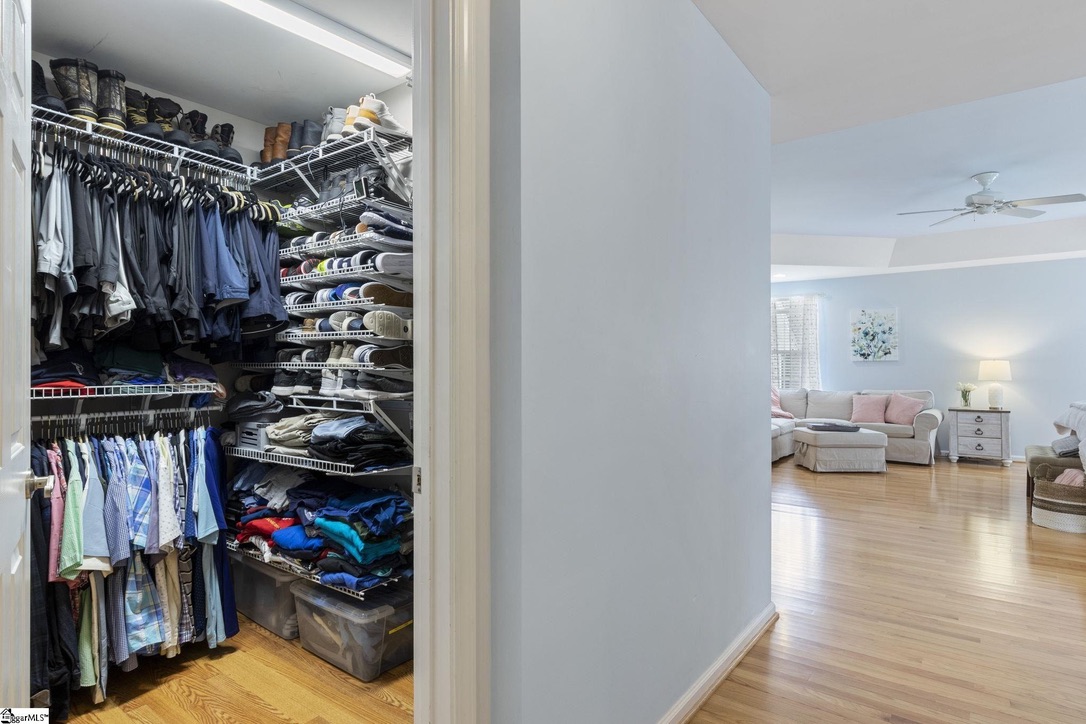 We can't talk about decluttering without addressing closets! The last thing a potential buyer wants to see are closets that are overflowing with stuff. Storage is also something to consider when purchasing a home, so never give the impression that there is a lack of storage.
Plan on spending some time cleaning out all of your closets and donating items that you don't want or need anymore. Don't forget your coat closet. This seems to be an area that many of us neglect.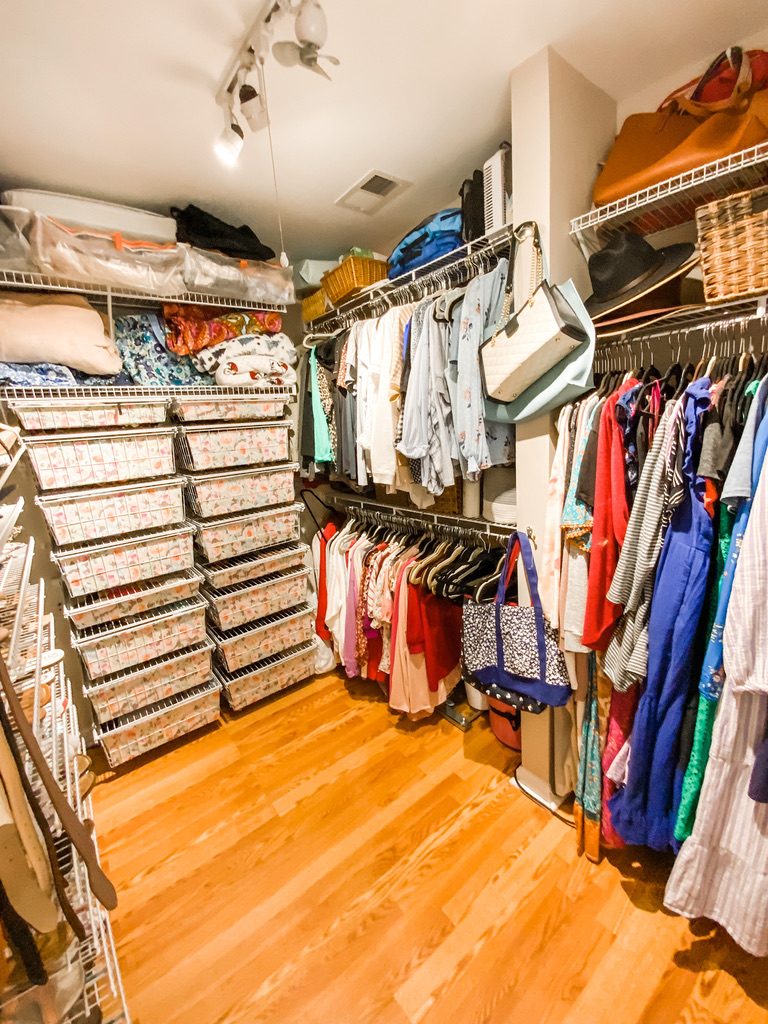 The photo above is my closet. It doesn't look perfect, but everything has a place and is off the floor. If you want an easy DIY project to make your closet look a little more custom, notice the floral inserts that I put in my pull out drawers.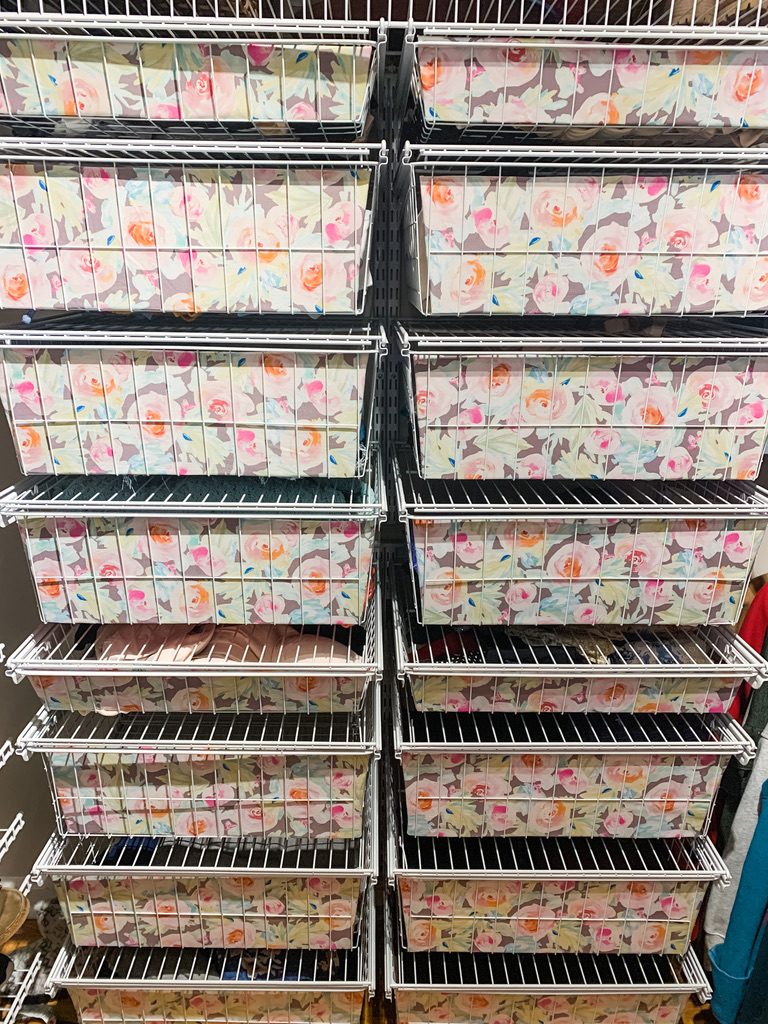 Here is how I did it: All you need is some fabric, cardboard cut outs, and a hot glue gun.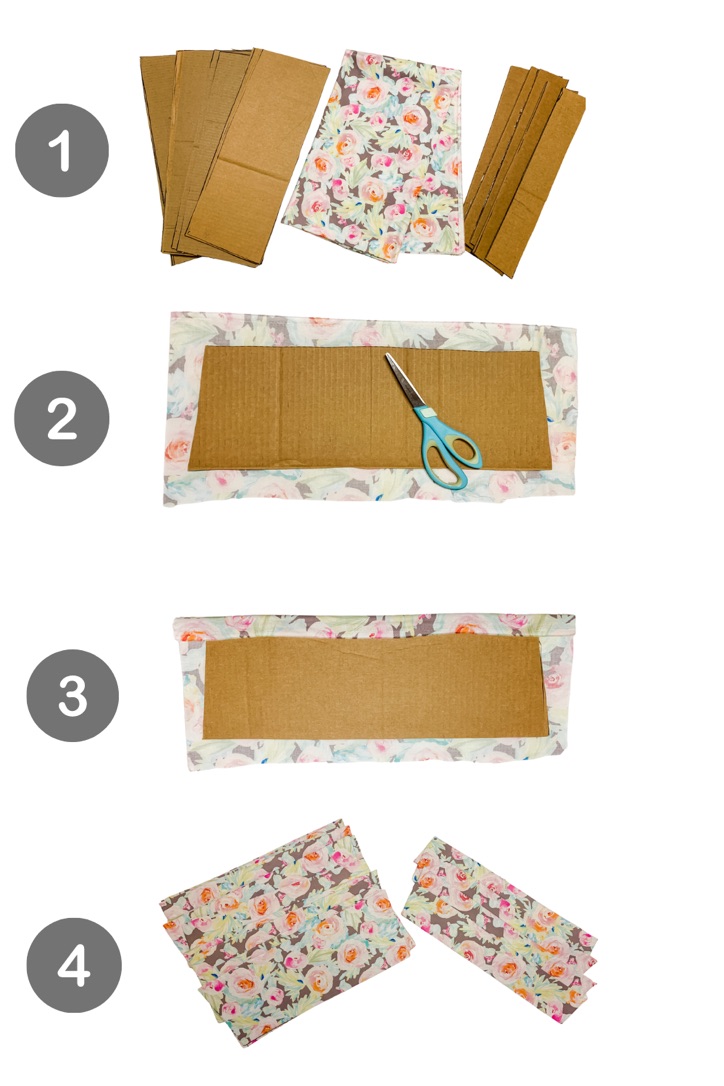 Dining Room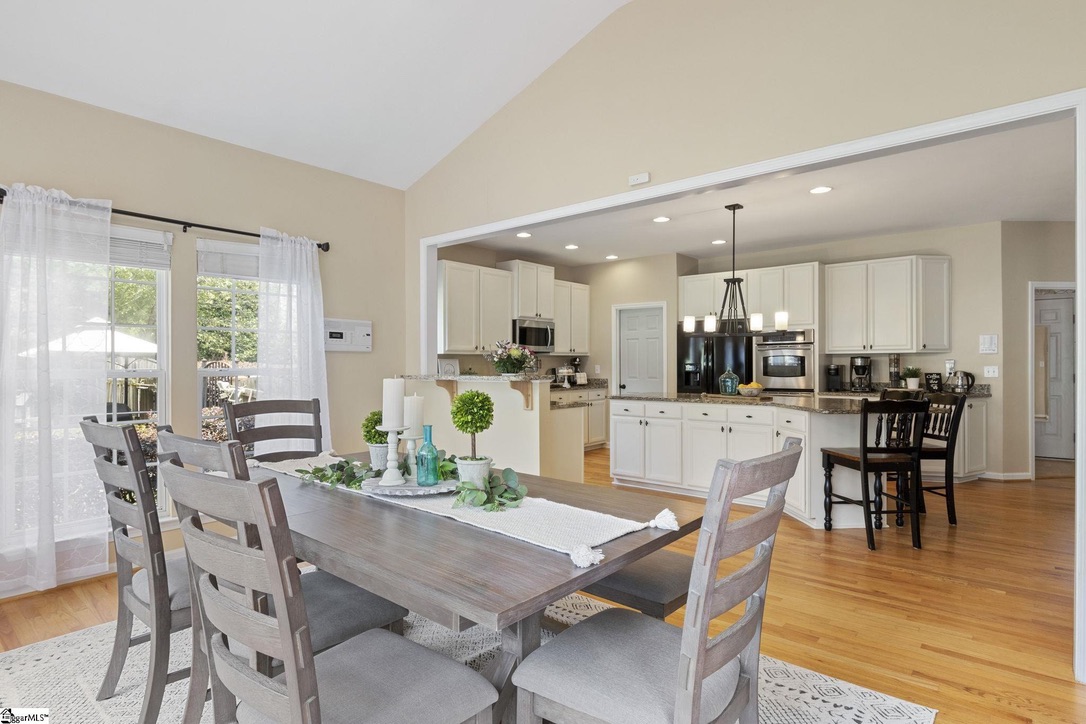 I recently purchased a new dining table, so I was very pleased with how the dining space turned out. I removed some furniture from this room to make it less crowded.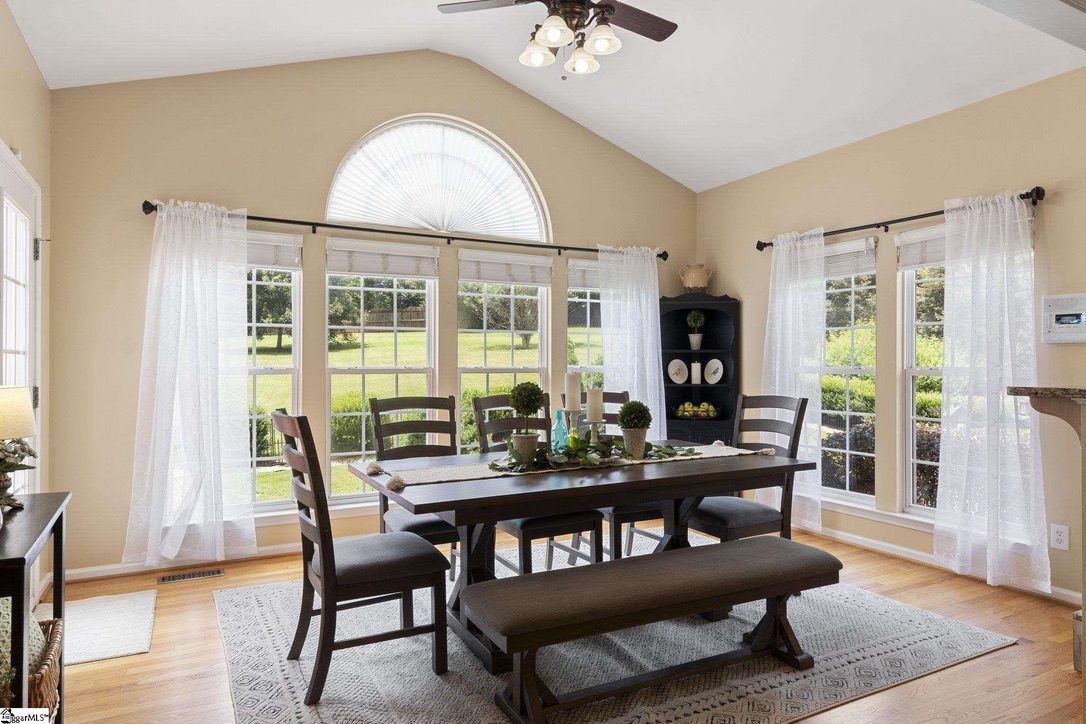 There used to be a window seat under the windows on the right side of the room. Also the black cabinet that used to be by the door (far left) was removed and replaced with a much smaller accent table. The last change was the purchase of a new area rug. If you are interested on how this room used to look, check out this post.
Master Bedroom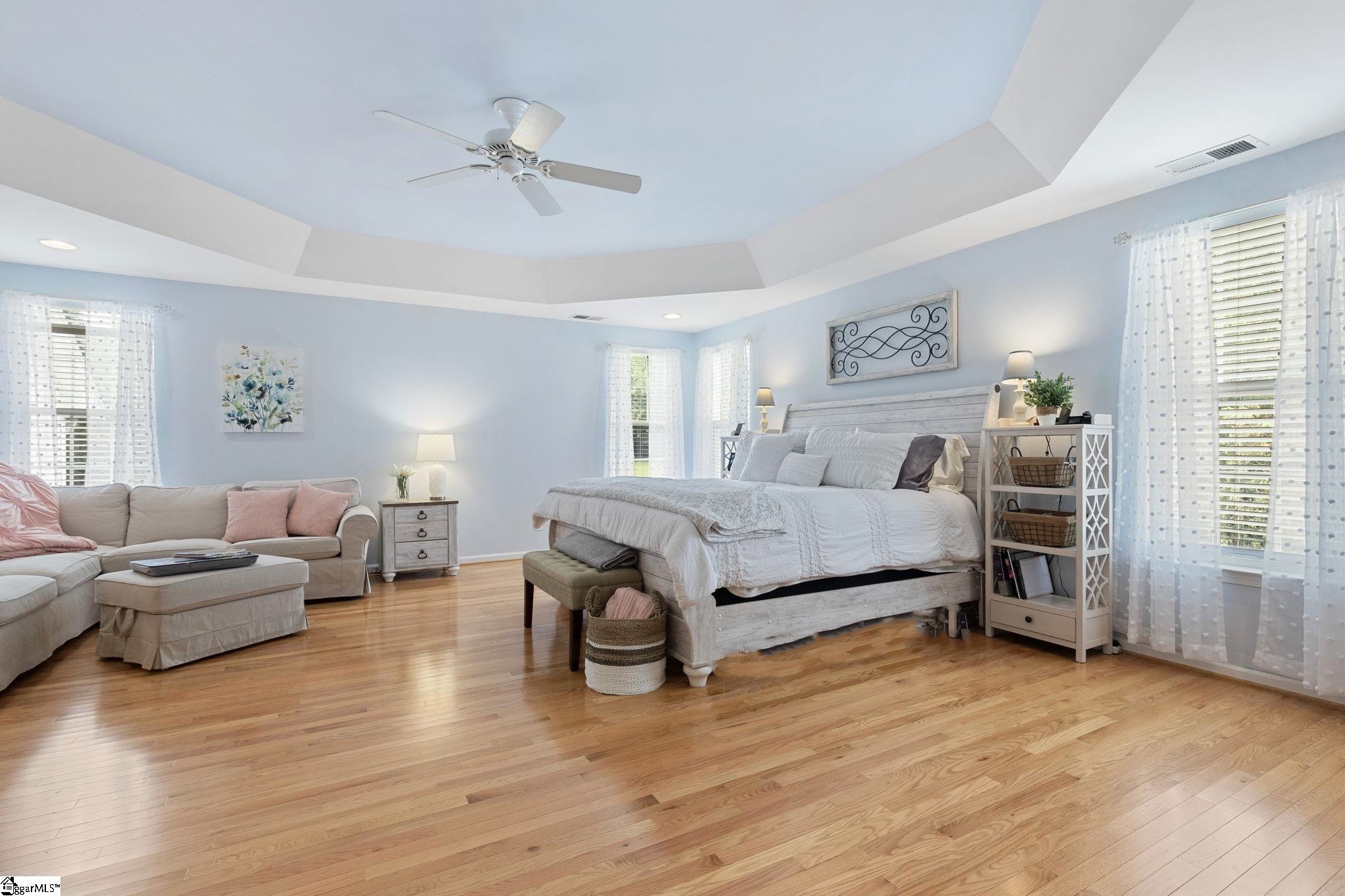 We continued with the decluttering in the master bedroom. We eliminated a couple pieces of furniture and I also purchased new bedding.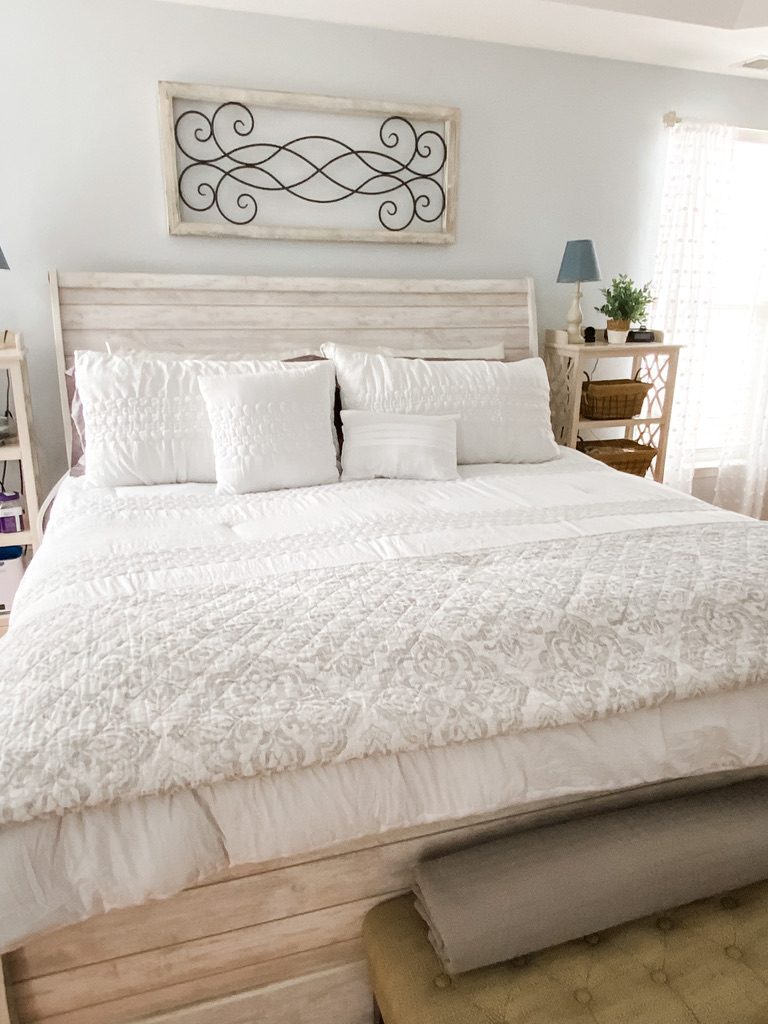 Another tip for staging your home like a pro is to be mindful of charging cords and bedside table clutter. I camouflaged all the charging devices the best I could.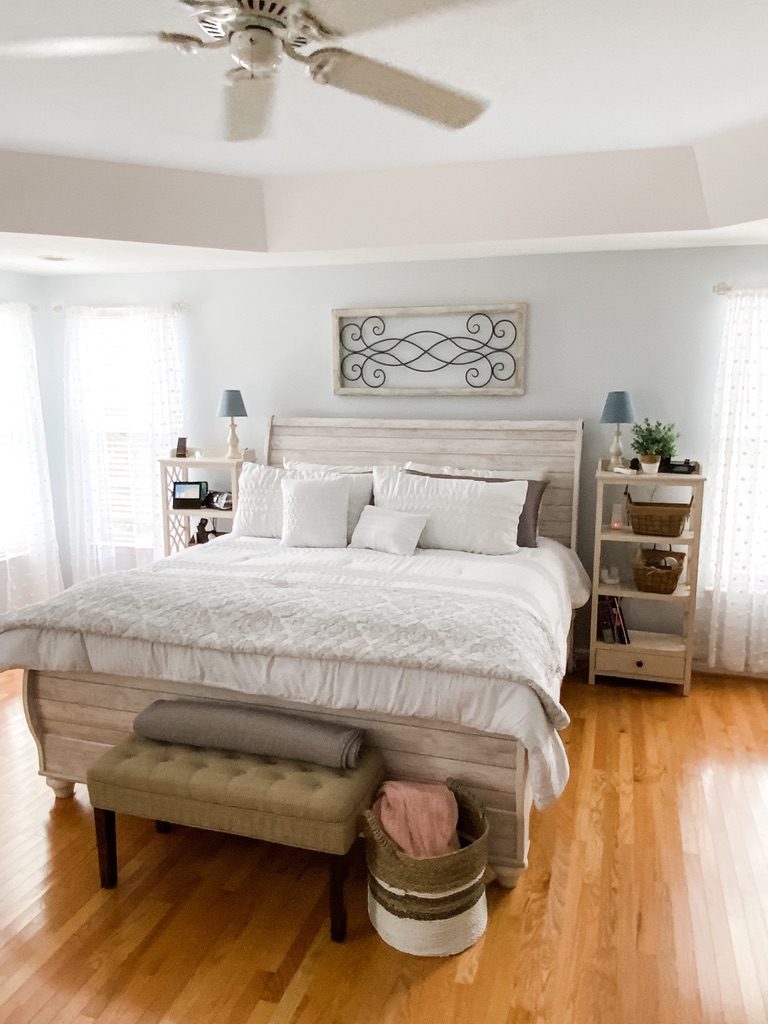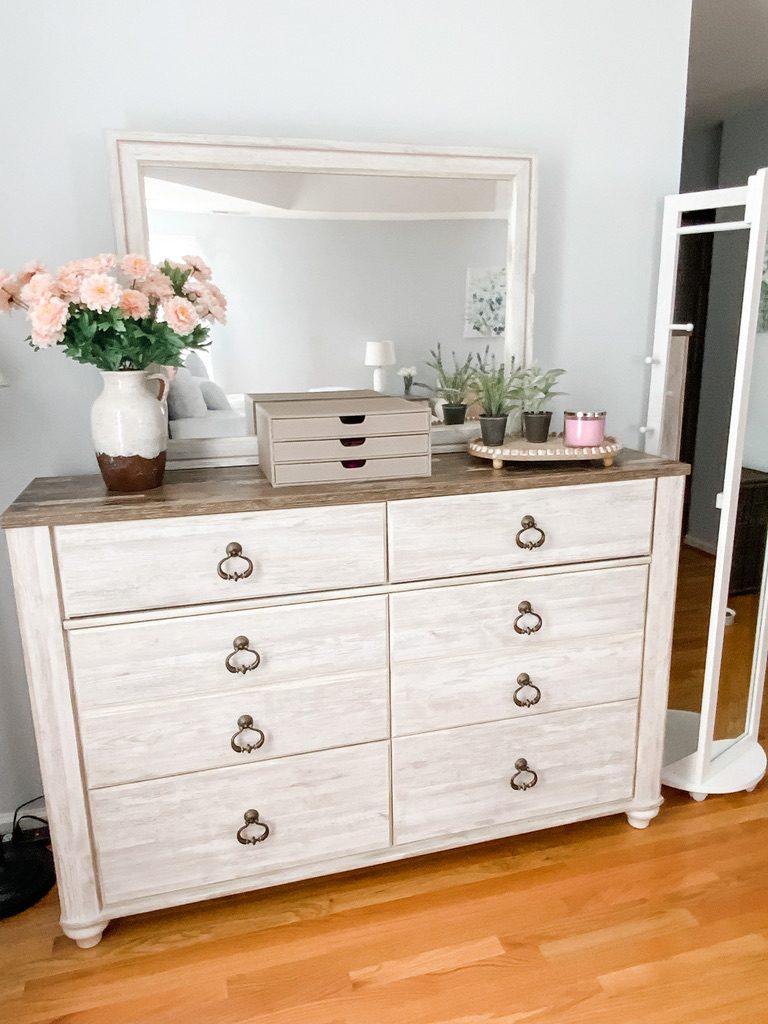 Cleaning off the top of my dresser was another job. I have a tendency to pile things on top and it had gotten to be quite a mess. I got rid of a lot of old jewelry and condensed everything so it is out of sight.
Home Office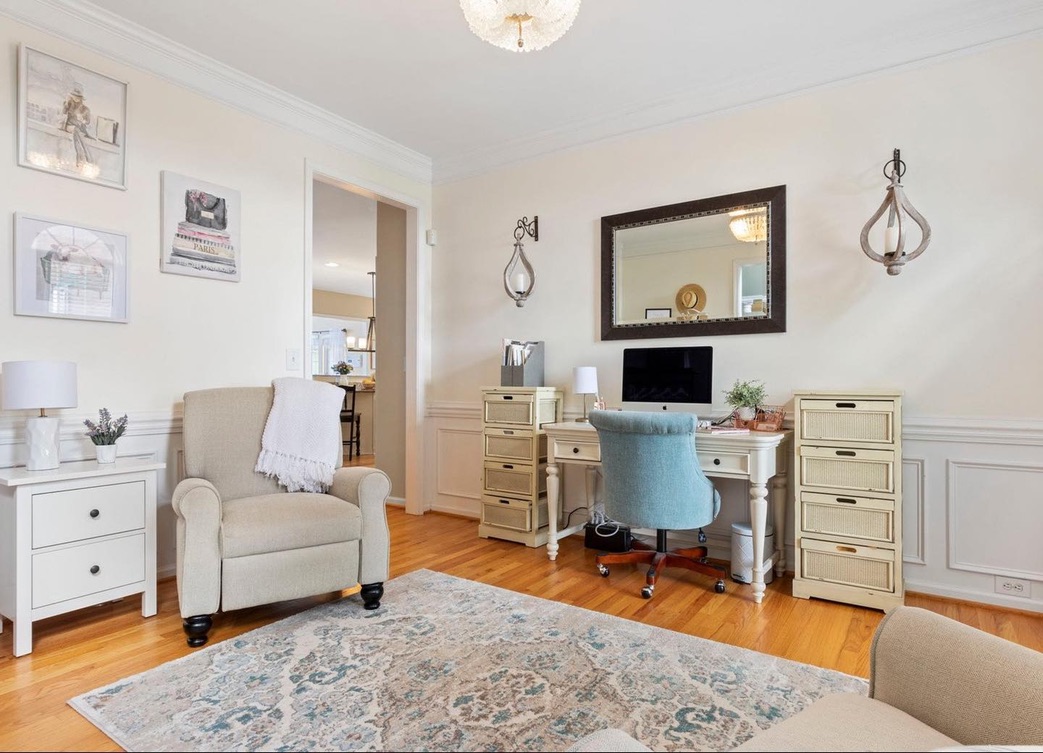 We have two home office spaces in our house. I have done a blog post about my home office space before. You can see it here.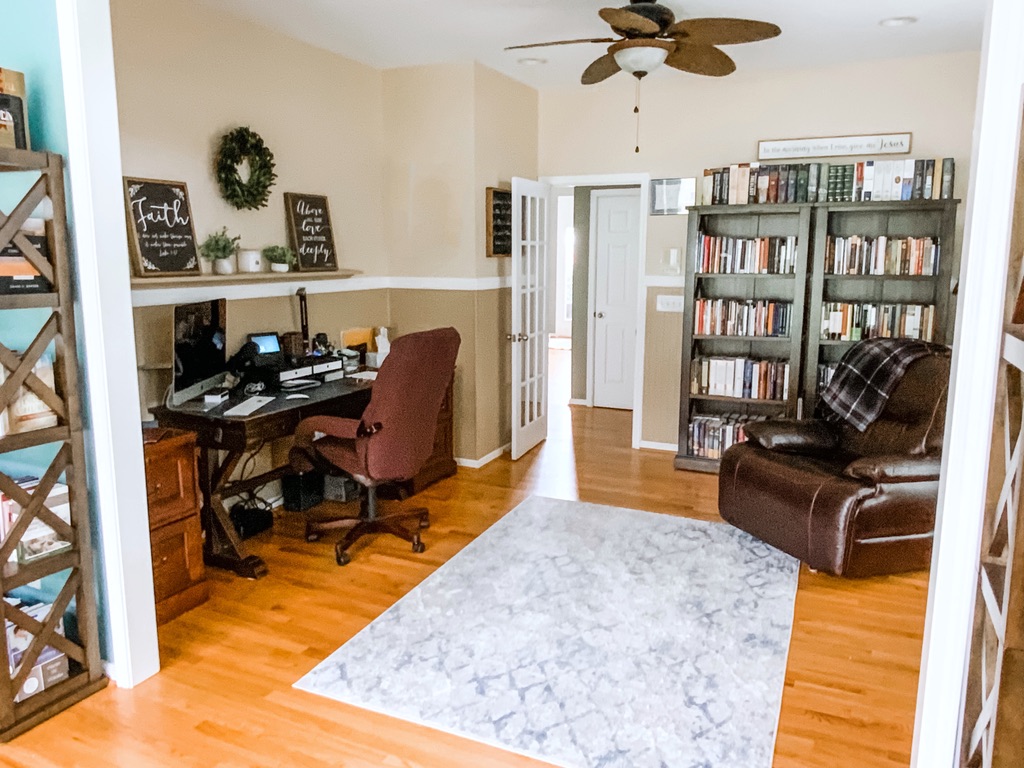 This is my husbands office space or "the library" as I sometimes call it. He has LOTS of books! The shelf above his desk as well as the wall space behind the desk was full of family photos. We removed all of those, and replaced them with simple decor.
Another thing to keep in mind when staging your home office, is to clear your desk of clutter or anything that contains personal information. Make sure your computer is password protected.
Laundry Room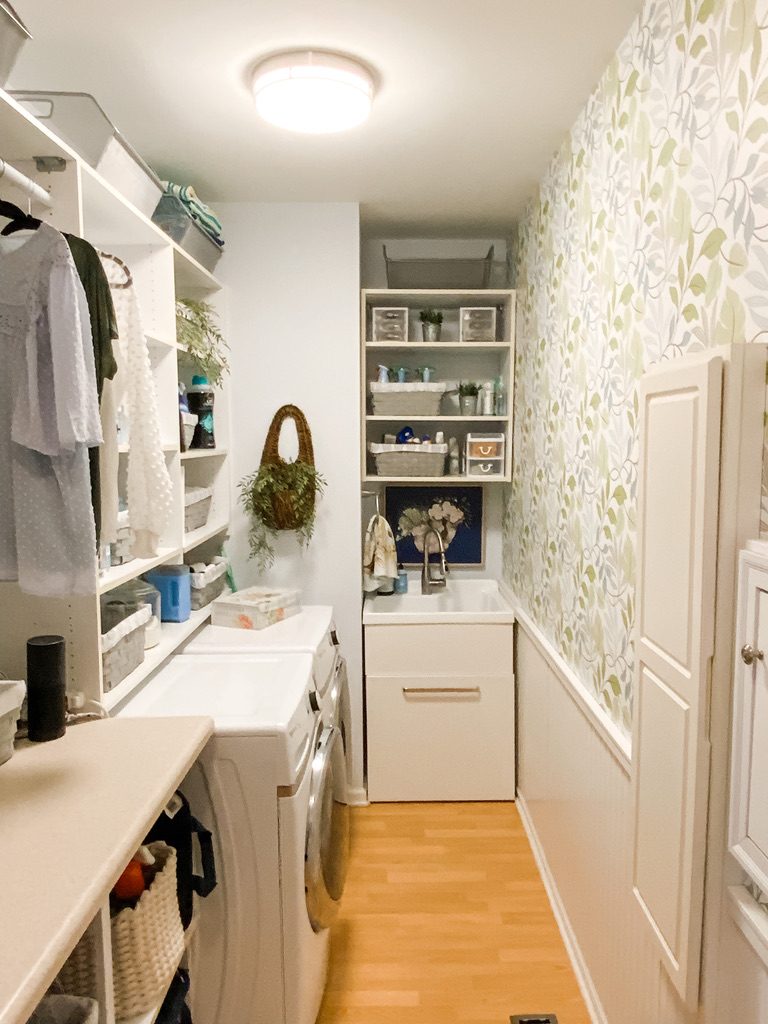 Oh, the laundry room! We all know the reality of how this space looks most of the time. When staging your home to sell, this area needs to appeal to your buyers as a functional space that would make doing laundry a little more pleasant. It should be organized and pretty to look at.
It took several hours of work to get my laundry room looking like this, but it was worth it! Make sure that any extra supplies are hidden away, and no clothes are lying around. I hung a few things that were color coordinated to show off the hanging space, but all the other laundry was out of sight.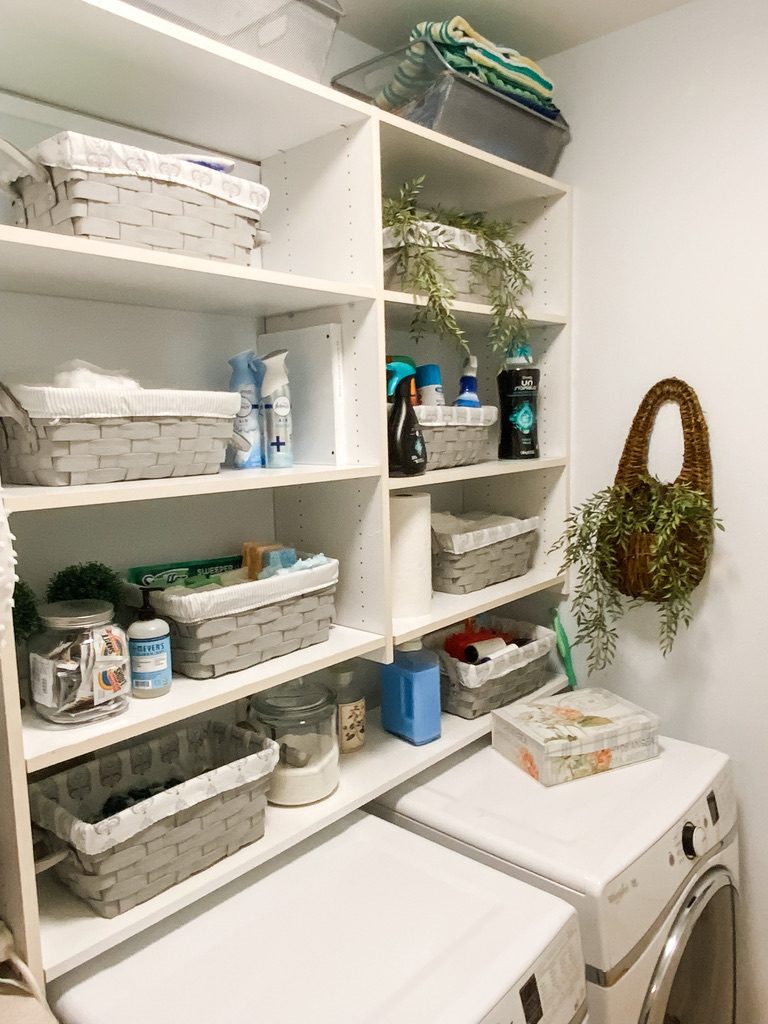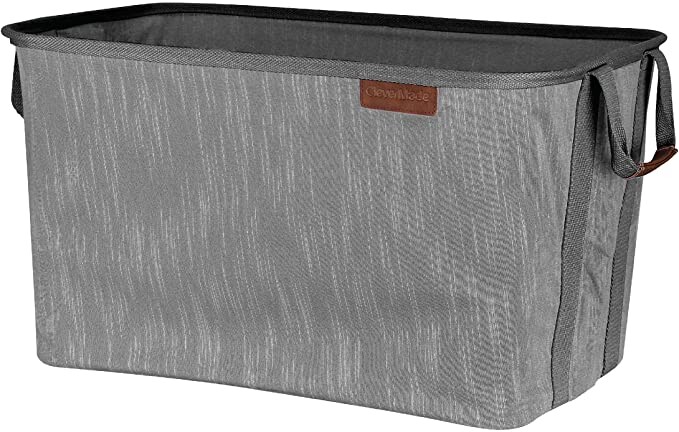 One space saving item you might enjoy whether you are moving or not, are these collapsible laundry baskets. I found some at Sam's, but these are similar. No more stacks of laundry baskets taking up space.
Pets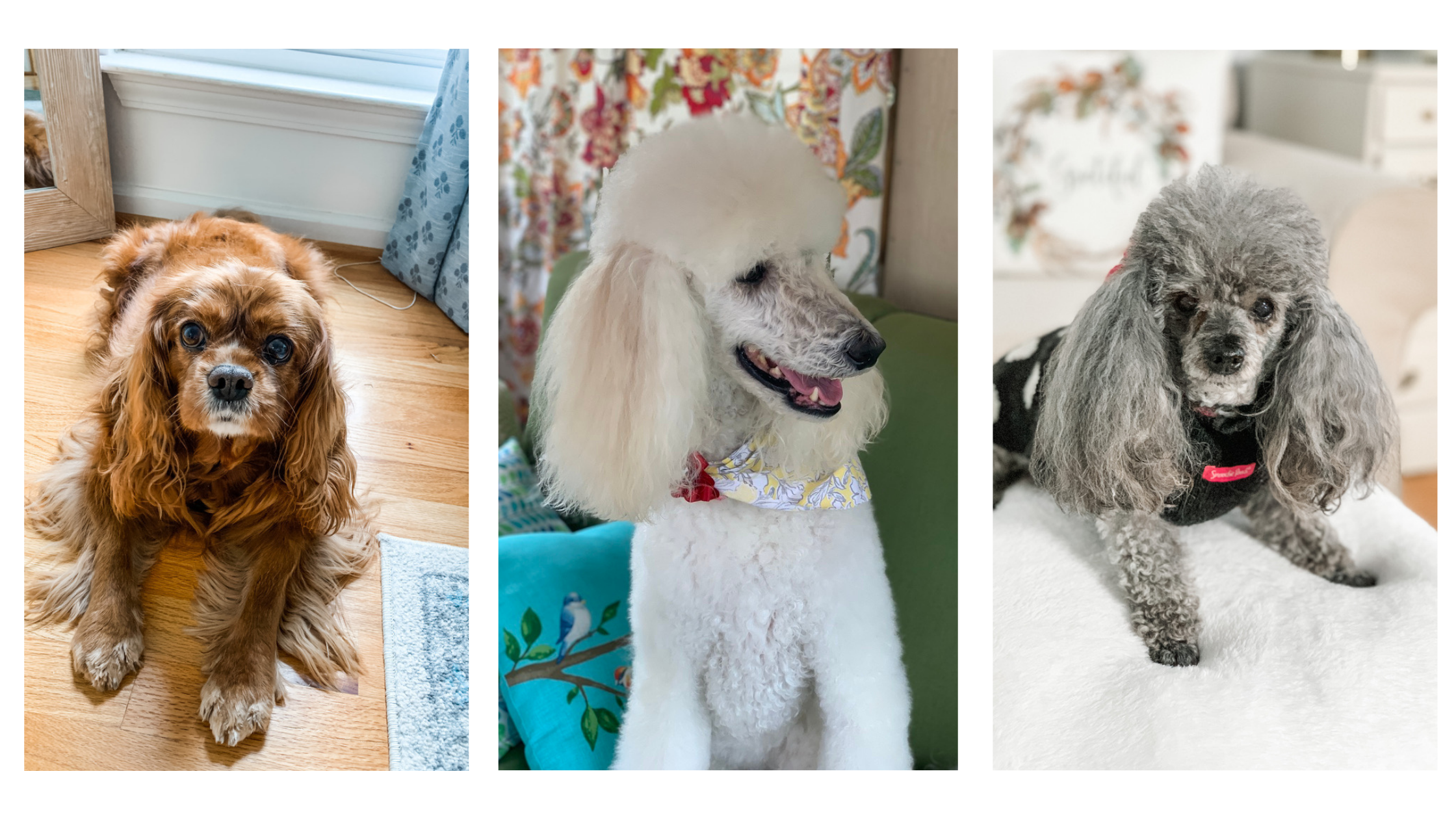 I am an animal lover, and we have three dogs. As much as I love my dogs, when staging your home, you have to realize that not everyone will share your affection for pets. If at all possible, remove your pets from your home when showing. My husband is a Veterinarian, so we were fortunate enough to be able to take our pets to our clinic to board for the day when our house was showing. If you can't take them out of the home, make sure they are in crates or confined to a space. Your agent can advise you more on how to notify other agents that there are pets in the home. Make sure to scoop your yard….stepping in dog poo is not going to make potential buyers very happy!
For staging purposes and photos, I removed all the dog related supplies such as crates, pet beds, toys, and food & water bowls. Of course, they went right back out afterwards! Also if you have a fenced in yard, make sure you check the status of gates after each showing to make sure they are secured. You don't want your pets to accidentally run off and get injured.
Clean Like Never Before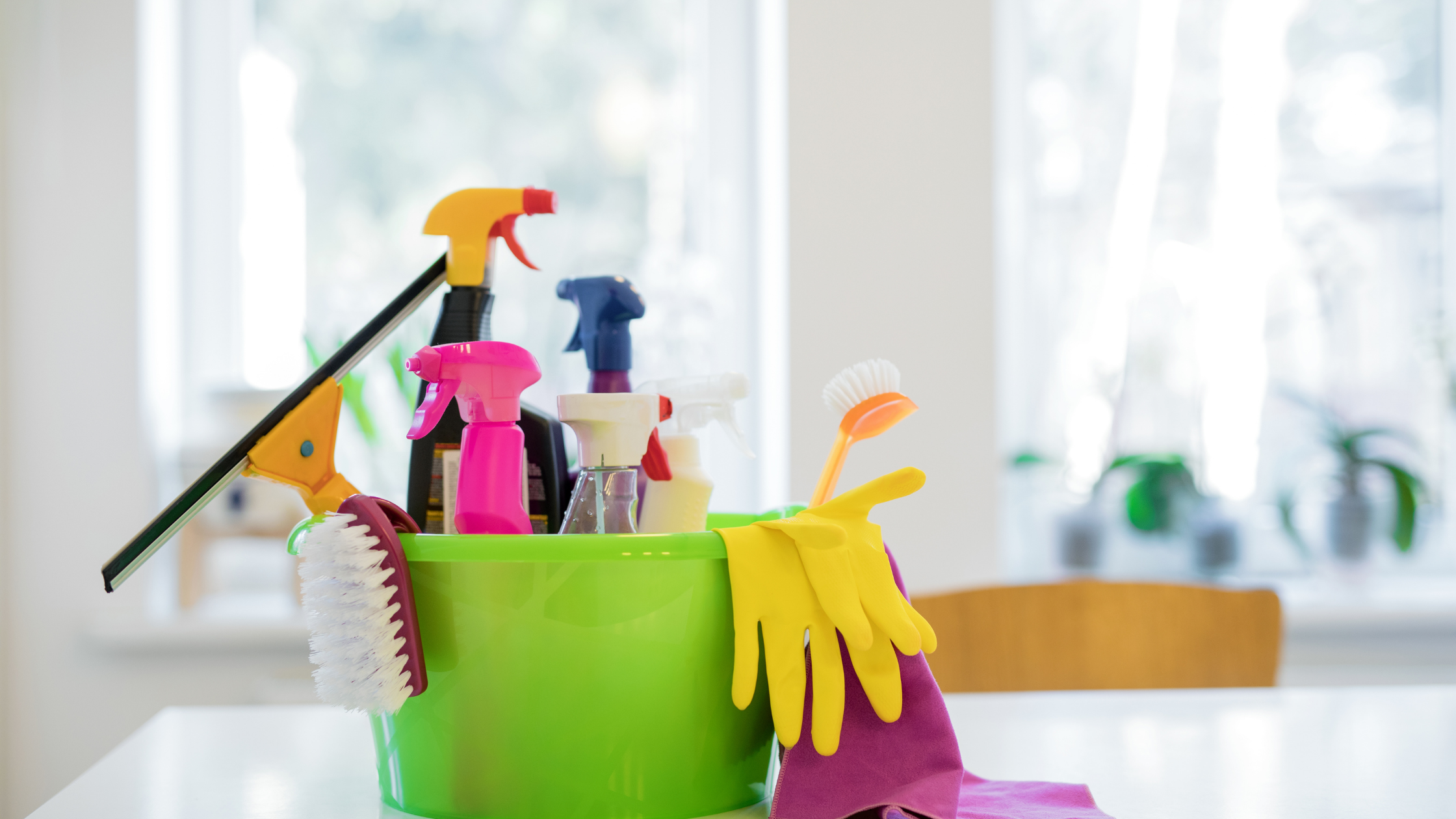 This may seem obvious, but to stage your home like a pro you must clean like never before! Even if you consider yourself to be on top of your house cleaning responsibilities, this is a different level. I was amazed at the areas I found once I really stared looking closely at the condition of our home. Here are some things to consider:
Clean windows and blinds. Our staging expert also suggested removing the window screens for a more clear view out the windows. This is particularly helpful if you want to show off a large wall of windows in your home.
Pressure wash any outdoor areas such as your driveway, deck, sidewalk, or house siding to make everything look nice and shiny clean.
Wash walls and base boards, and window sills. Sometimes vacuuming just doesn't remove caked on dust. I went through my house with a bucket of cleaning water and a rag and cleaned these areas. It was not fun, but it made a huge difference.
Clean your stove top. If you have a gas range like I do, then you know how easy it is for crumbs to get stuck in there. Remove all the burners and knobs and clean thoroughly.
Also pay close attention to all the other kitchen appliances and make sure they are clean.
Magic erasers are miracle workers! I used them to clean several areas that had scuffs on them.
Vacuum, mop, and dust paying close attention to corners and areas such as ceiling fan blades and door frames.
Your bathroom should sparkle. Clean the obvious spaces, but also remember those pesky areas like behind the toilet where all that dust usually accumulates.
If you have outdoor living spaces, make sure they are clean as well. I spend one afternoon scrubbing my screened porch and cleaning all the porch furniture. Again, not fun at all but necessary.
Make A Plan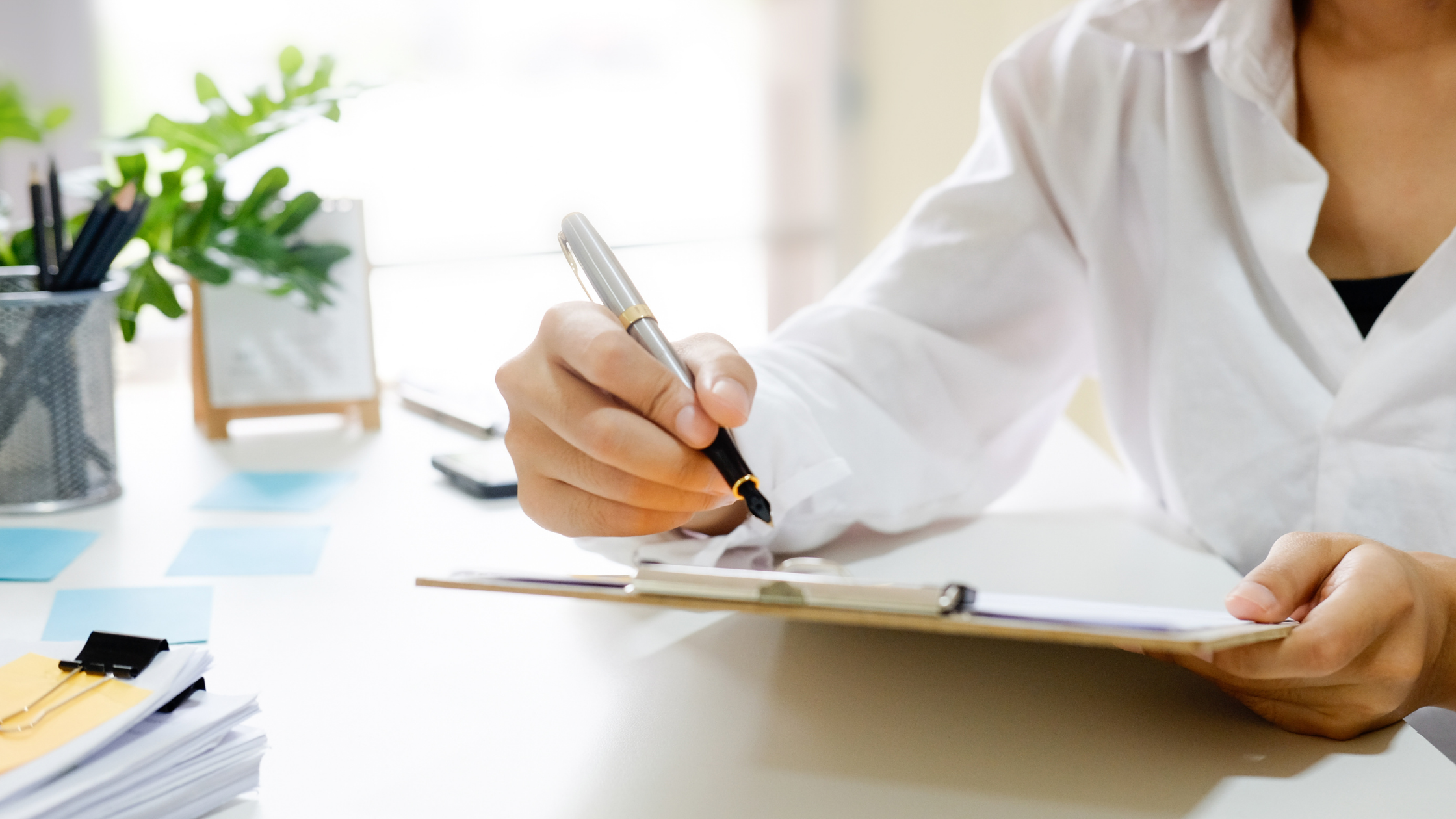 After meeting with our staging expert, I got to work making a specific plan to implement her suggestions. By the way, these are just suggestions and you don't have to do everything on the list. Ultimately, it is your choice to decide which projects are worth it. For example, it was suggested that we replace the ceiling fans in our family room. This space also has vaulted ceilings. We felt that the expense of doing that would out weight the benefit, so we opted not to change them. Instead, we chose to change the foyer chandelier instead.
I would suggest approaching your staging plan room by room. I made a list of each room or area in my house. Then I wrote down every single thing that needed to be done in that space. This was very helpful as we started to prepare. We tackled one room at a time. I have to give a big shout out of thanks to my parents who came and stayed with us for a few days to help us stage our home. They worked very hard to help us get ready!
Repairs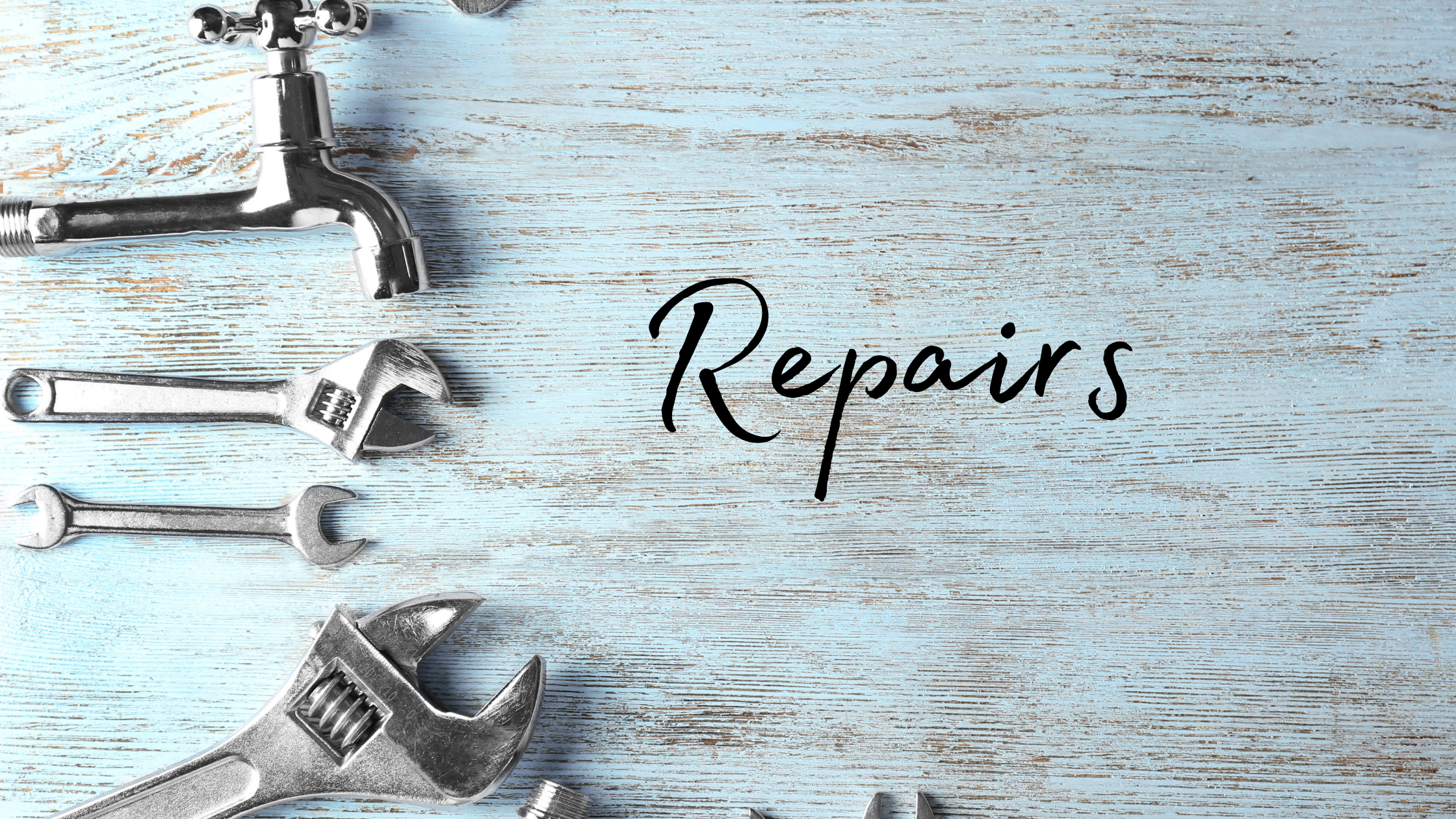 The last tip I have for staging your home like a a pro is to make obvious repairs. Nicks and dings on the walls and doors, for example, need to be repaired. Ceiling fan blades that might be warped from the heat. Our fan blades on the back porch were in terrible shape! Shutters or gutters that are broken. These are just a few examples, but go through your home as if you were a potential buyer and make a list of repairs that need to be made.
In Summary
If you are considering selling your home, I hope these staging tips will help make the task a little less stressful! I have condensed all the highlights into a list that you can refer to.