Today I have a great Amazon find, and it's the perfect dress for now & later! I love pieces that can be worn through different seasons. We still have plenty of summer left, but I'm not really interested in buying any more summer only clothing. If you're new here, you should know that I am a fall girl at heart, and about this time every year I start dreaming of all things fall! Now I know many of you are thinking that sounds crazy…it's just the way I am. Don't worry, I won't push my love of fall on all of you summer lovers, but I will be sharing some styles that will help transition your wardrobe (ever so slowly) to fall!
Floral Maxi Dress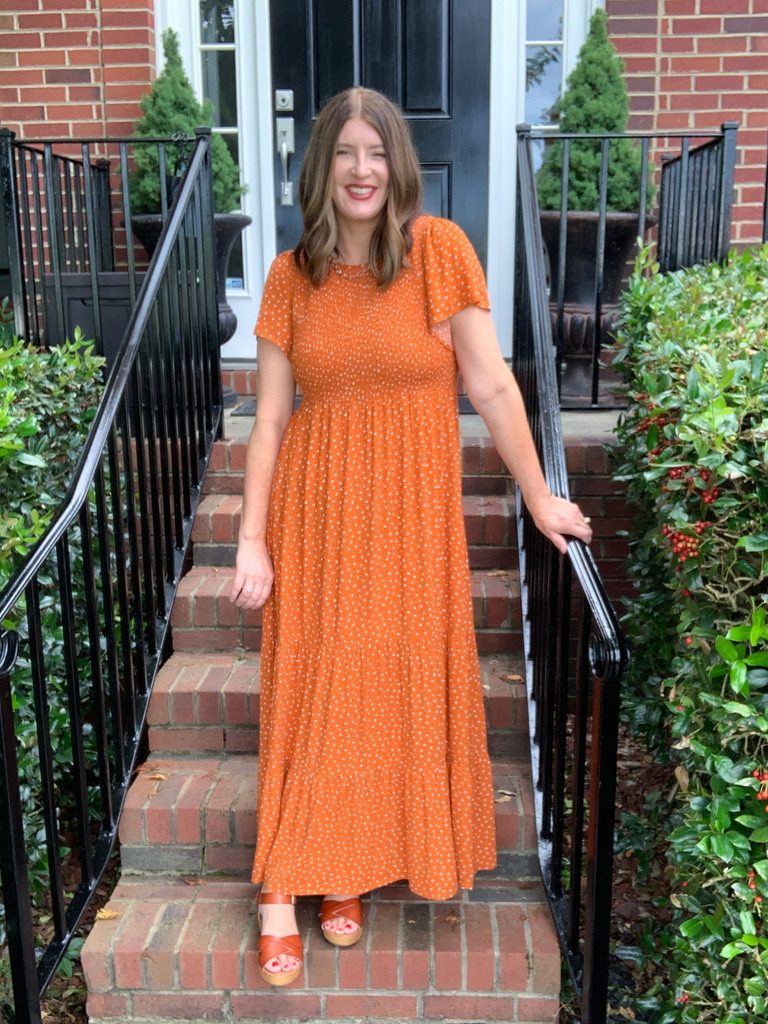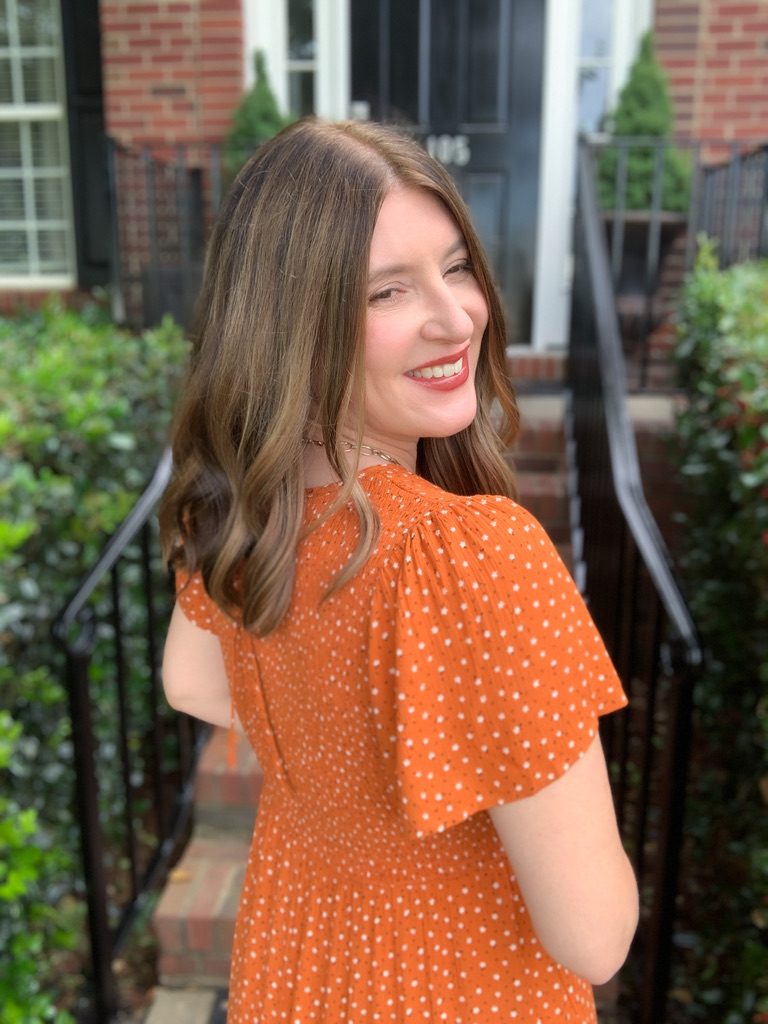 Say hello to this adorable floral maxi dress. It has flutter sleeves that are perfect for the hot weather.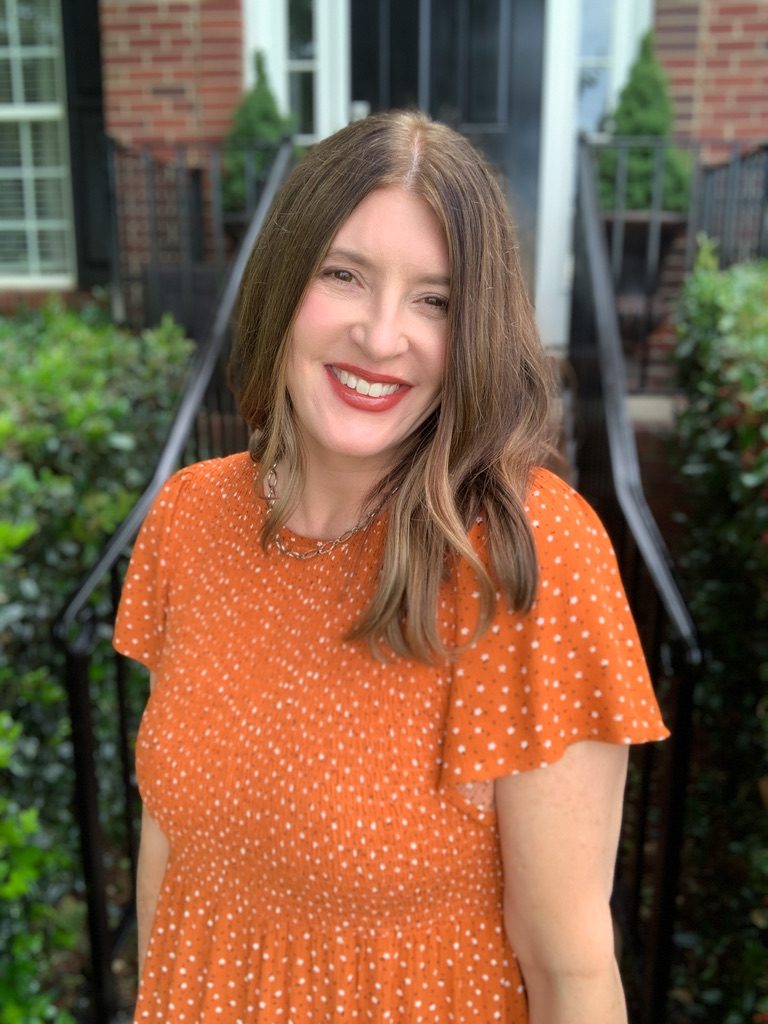 The top features smocking detail and I was very happy with the fit. I am wearing a medium, and I would say it runs true to size.
This color is called Camel, but to me it looks more like a pumpkin color. I chose this shade to transition to fall, but if you are not ready for autumn hues, it comes in several other colors too!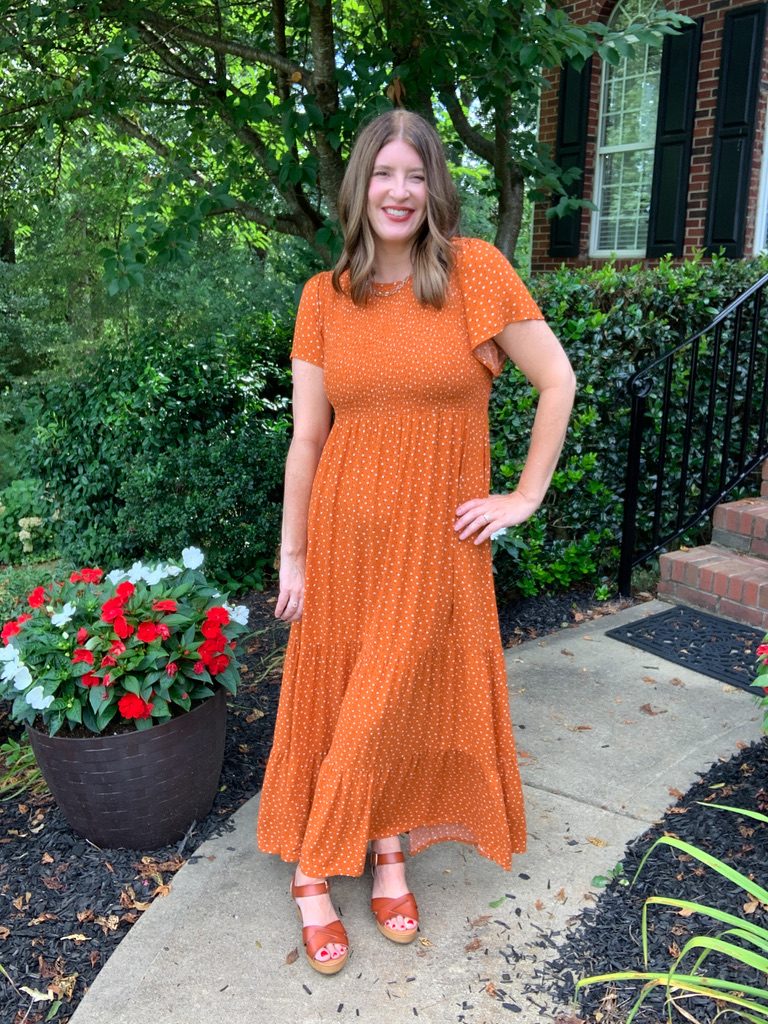 For this look, I am wearing my wooden heel sandals by time and tru.
Other Ways To Style This Dress
Another reason this is the perfect dress for now & later is that it can be styled different ways. Here are a couple other ideas.
Dress + Hat + White Booties
Here is an example of how this dress could transition to fall when the weather is still warm. Adding a felt hat and some white ankle boots gives it a more fall-like vibe. My hat and boots are both from last year. The boots are by Time & Tru and are on sale for $15!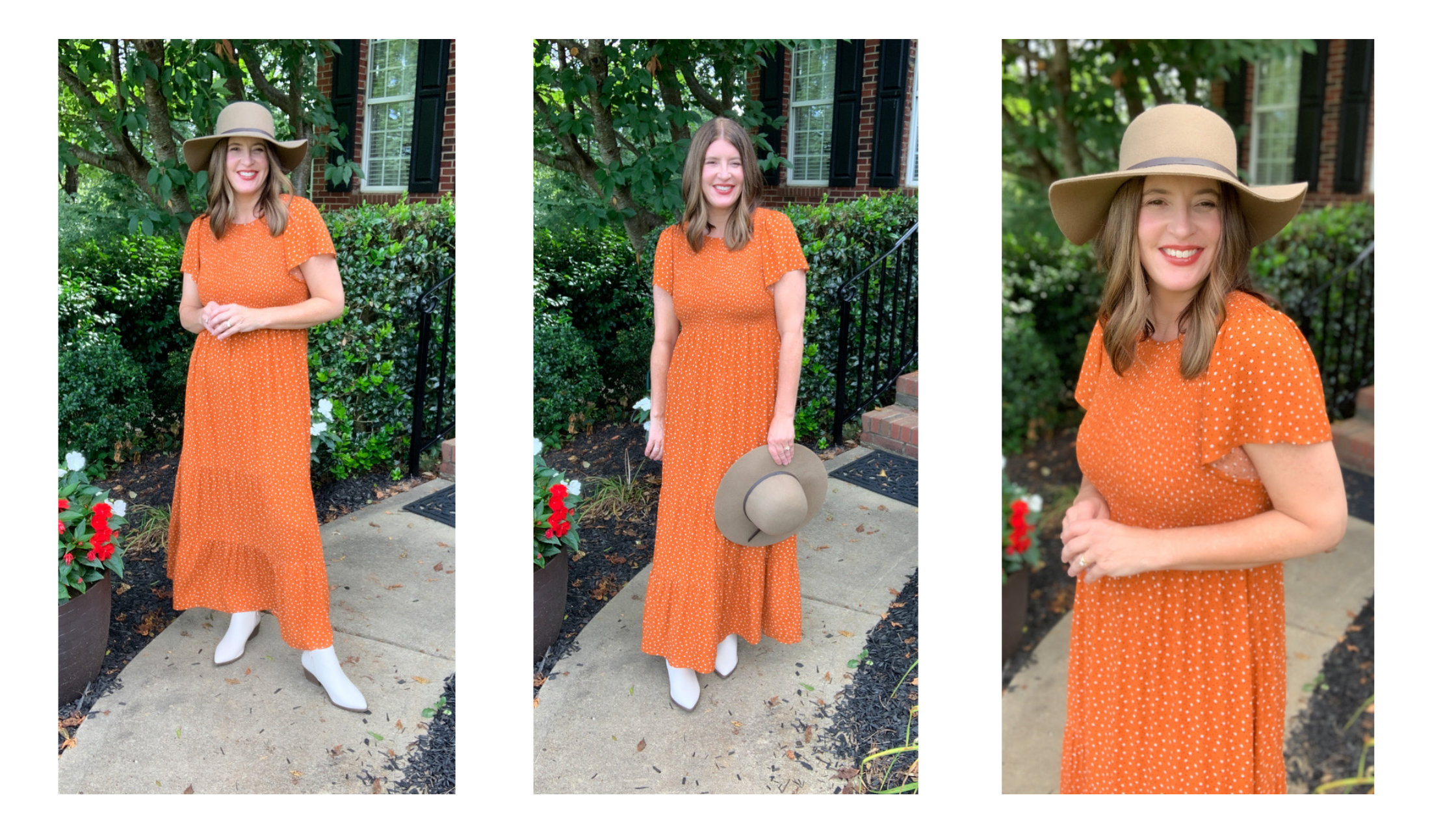 Dress + Denim Jacket + Slides
For a more casual look, a denim jacket and braided slides are another option.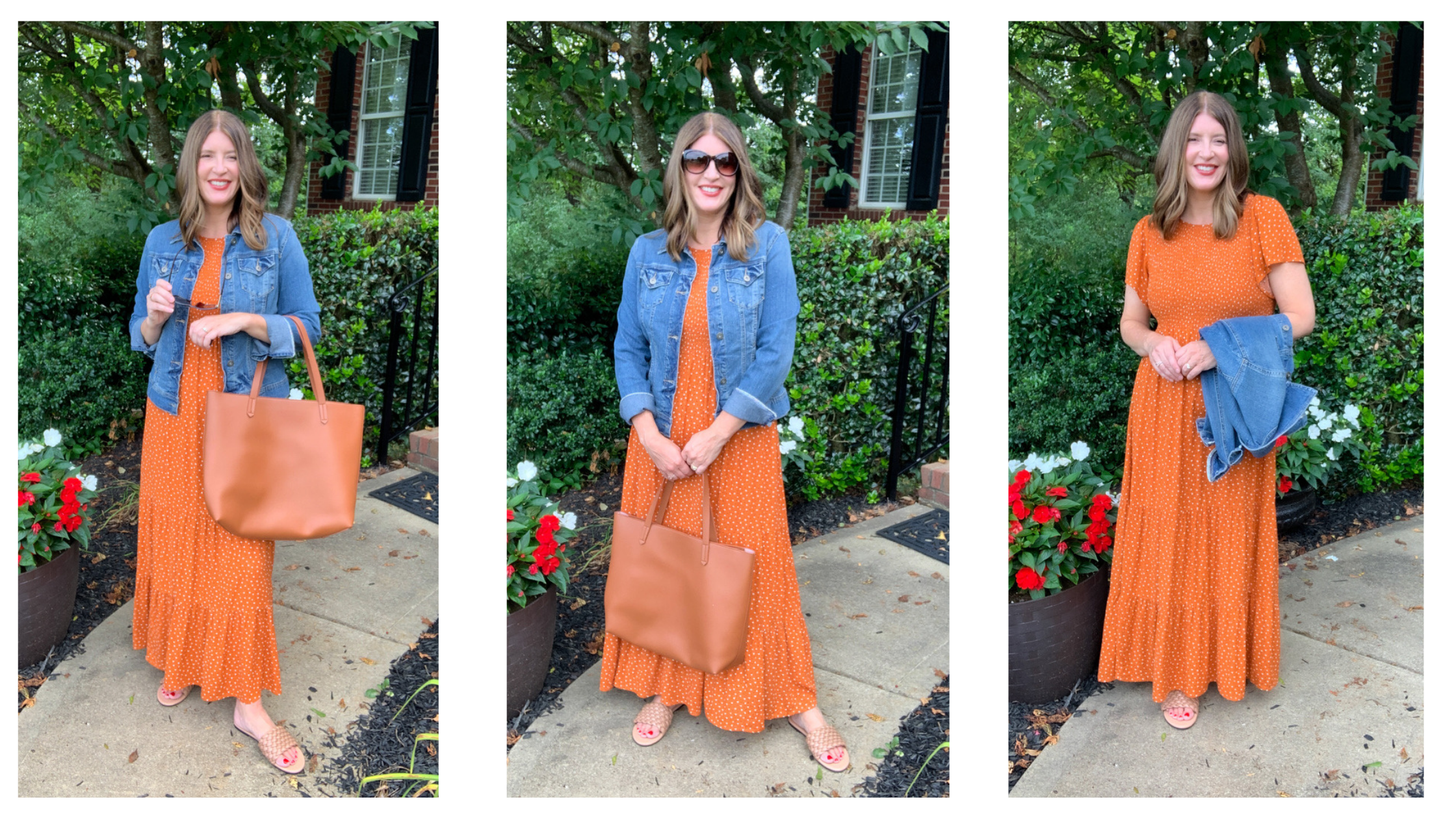 My denim jacket is several years old, so I will link a similar style. I am really enjoying these new braided slides from Amazon. Braided styles are very on trend for summer and fall, and the neutral color of these makes them very versatile. My tote is from last year, but this camel tote from Amazon is a steal! This one is really nice too.
Thanks for spending a few minutes here at The Scarlet Lily today! What do you think of this dress? Let me know in the comments. For more Amazon favorites, you might enjoy this post.