Here in the south where I live, summer lingers well into October. For some that's perfectly fine, but for fall lovers like me it can be an exercise in patience! I'm pretty much done with summer by August and I long for more fall inspired outfits; however the temperatures remain in the 80's and 90's so what is a girl to do? Today I'm sharing some fall inspired outfits for warm weather. Even if you don't live in the south, you will probably have the occasional unseasonably warm days in the early fall.
Fall Inspired Outfits For Warm Weather Tips: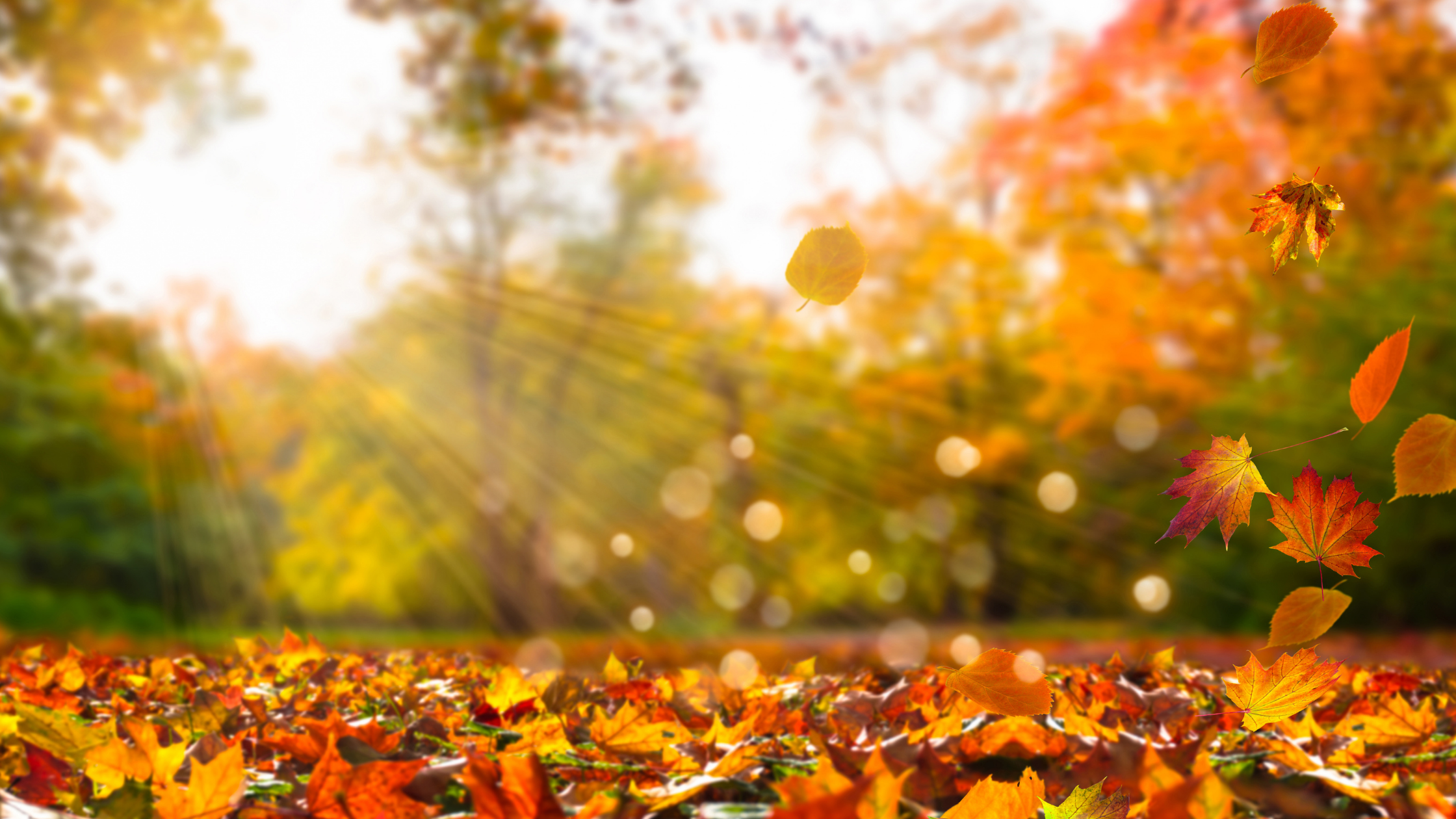 Use darker fall colors, such as deep blues, greens, burgundy, and camel.
For warmer days, choose a lightweight fabric
Wear dresses or skirts instead of shorts
Replace summer sandals with flats or ankle boots
Handbags in darker colors like cognac, black, or deep green.
Consider changing your makeup colors to more fall inspired looks…see down below for all the products used in today's post
Outfit #1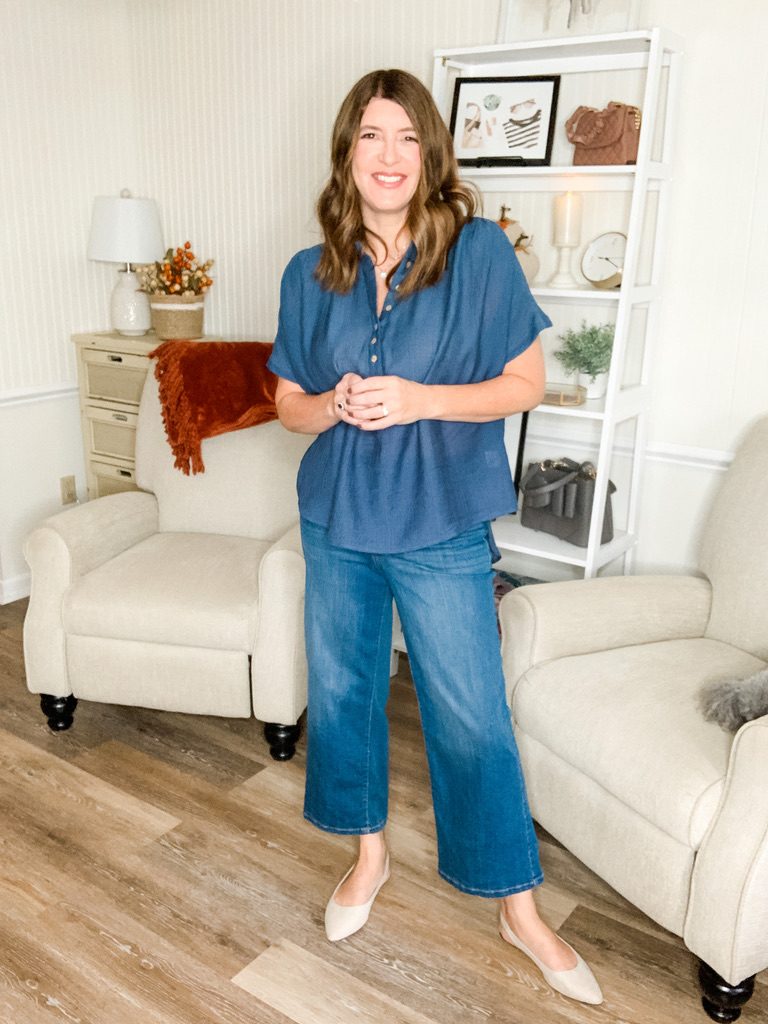 This first fall inspired outfit for warm weather is centered around this light weight pullover tunic top. I chose the blue, but it also comes in four other colors including a nice caramel brown for fall!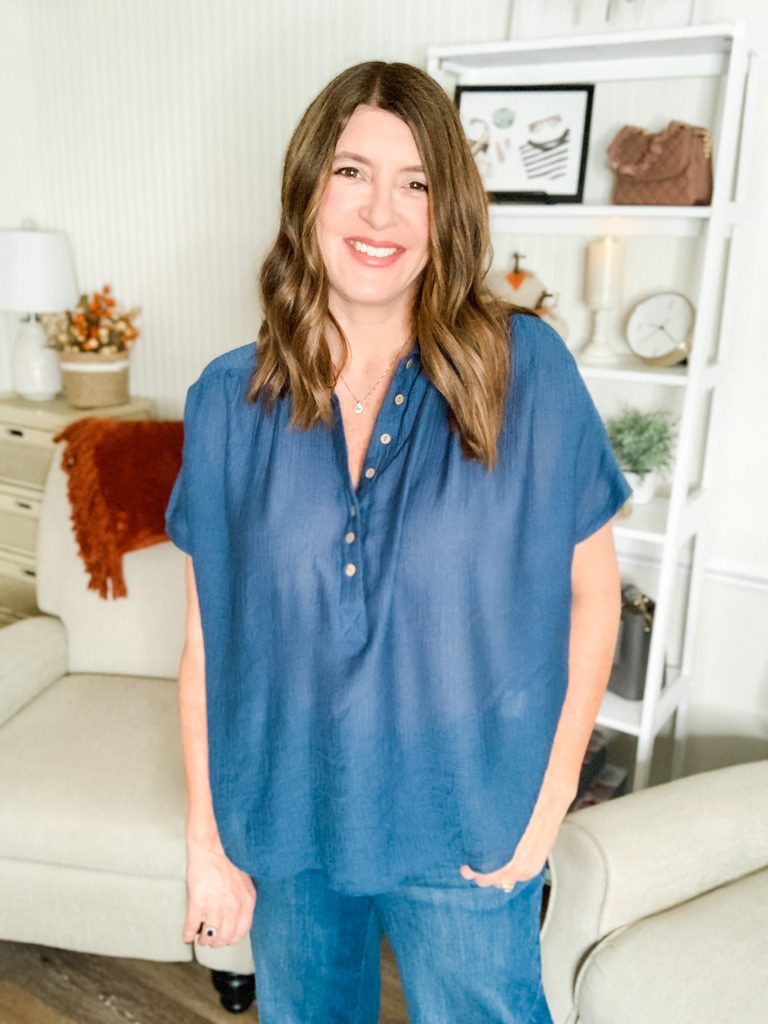 To complete this outfit, I'm wearing my cropped wide leg jeans by Sophia Vergara, which are nearly sold out. I am linking some similar options in the shopping widget.
My nude flats by Time and Tru are a new purchase.
This top looks nice tucked or untucked, so it's nice to be able to choose. I'm showing it untucked in the photo above.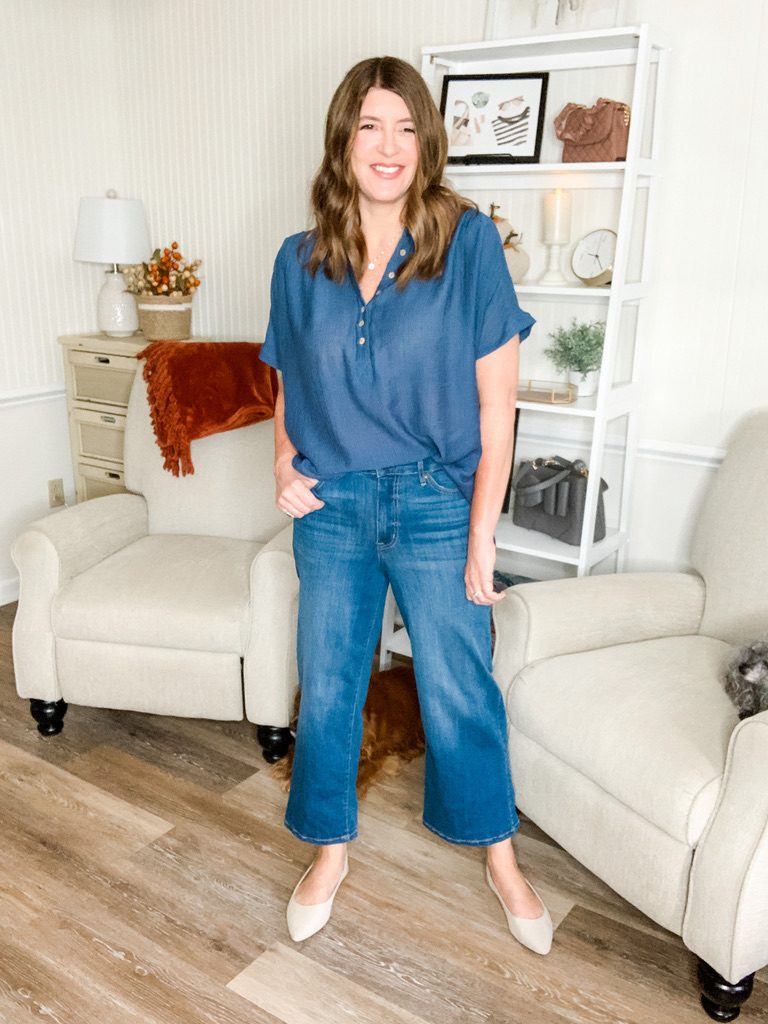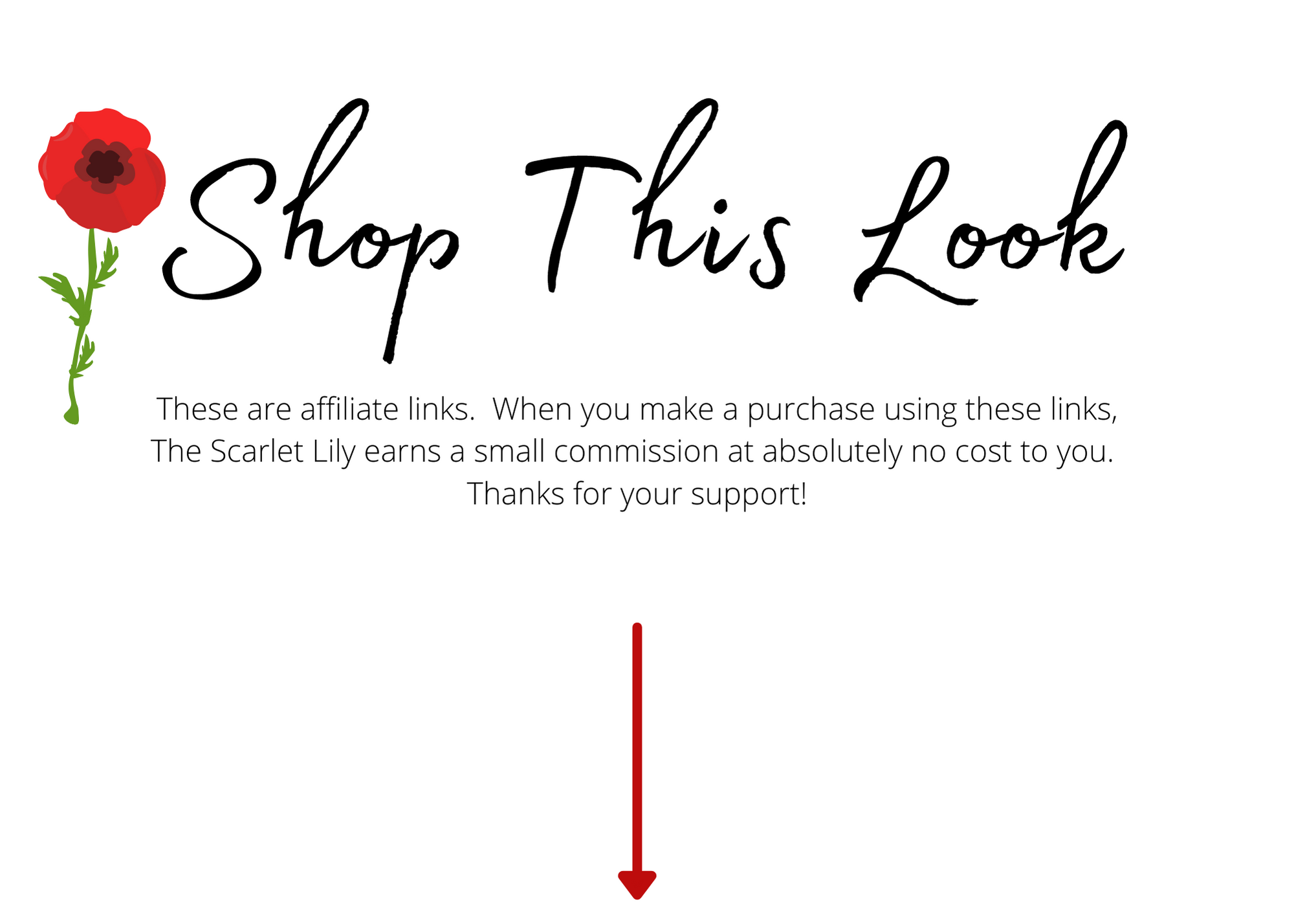 Outfit #2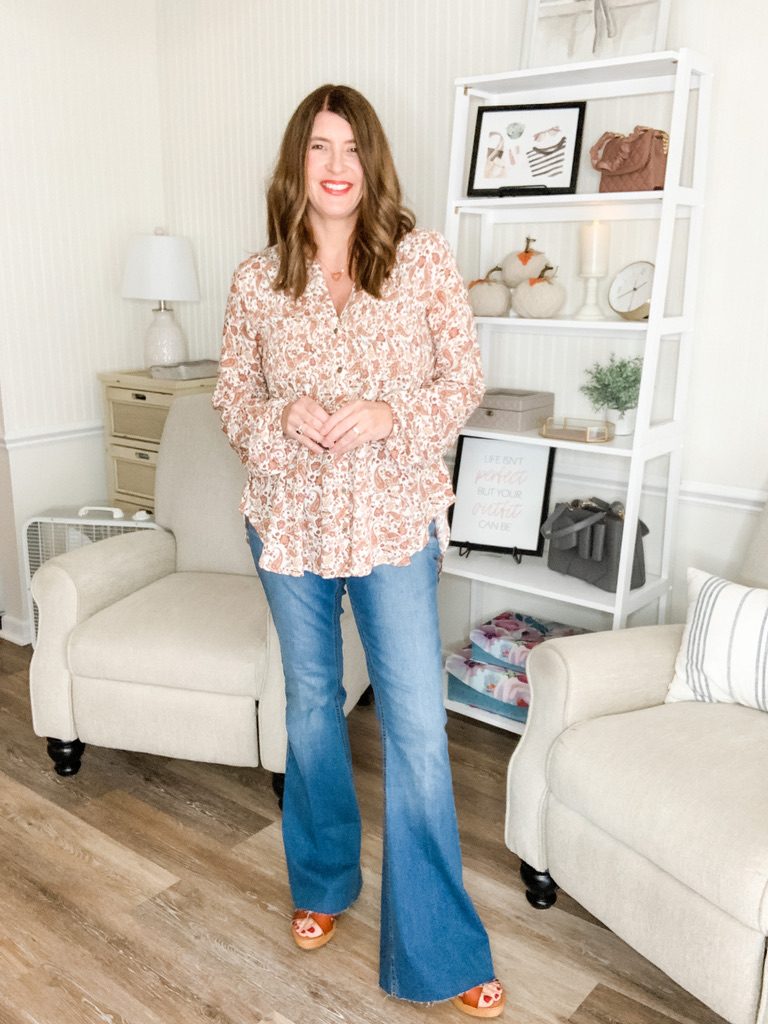 The next fall inspired outfit for warm weather starts with this smocked button front shirt by Knox Rose (Target). This is a paisley print in fall tones that has a loose boho style. I sized up to a large because of the button in front, but if you are smaller up top then go with your normal size.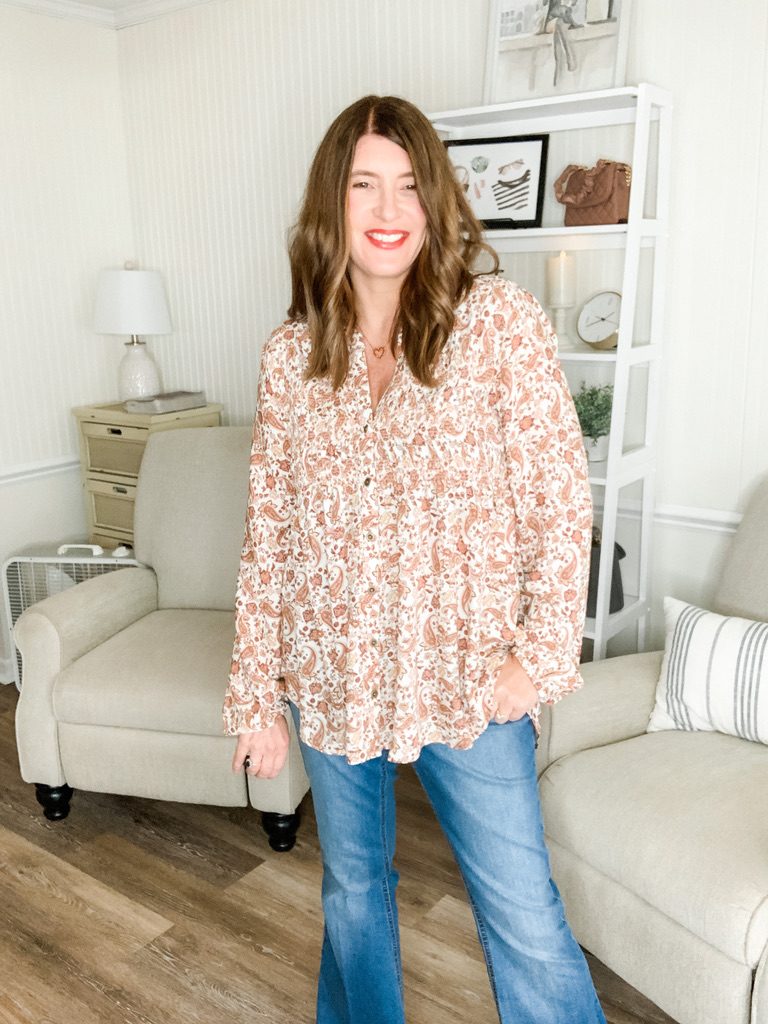 This top does have long sleeves, but the fabric is thin and would be perfect for a warm fall day. To complete the boho look, I paired the top with my new favorite flare jeans from Cato. To see my full Cato try on haul, click here. These jeans do run a little big, so size down if in doubt. I returned my original size 10's for an 8 and they fit much better.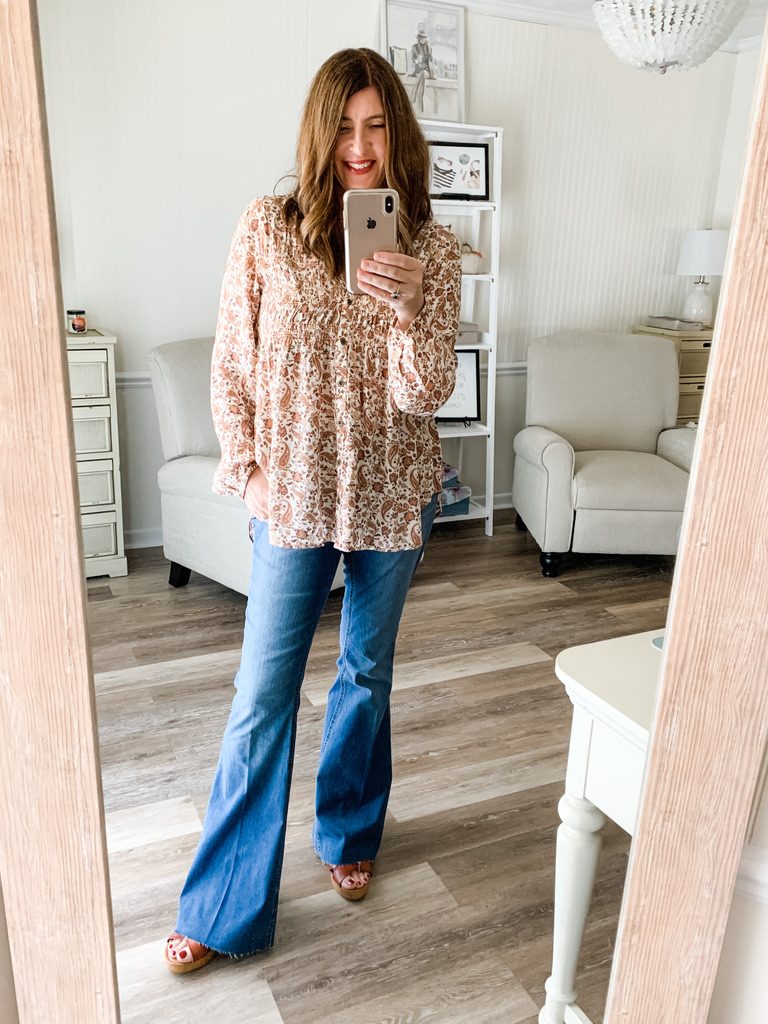 On warm fall days, a wooden clog style sandal in a cognac color keeps you cool while still looking more like fall than summer.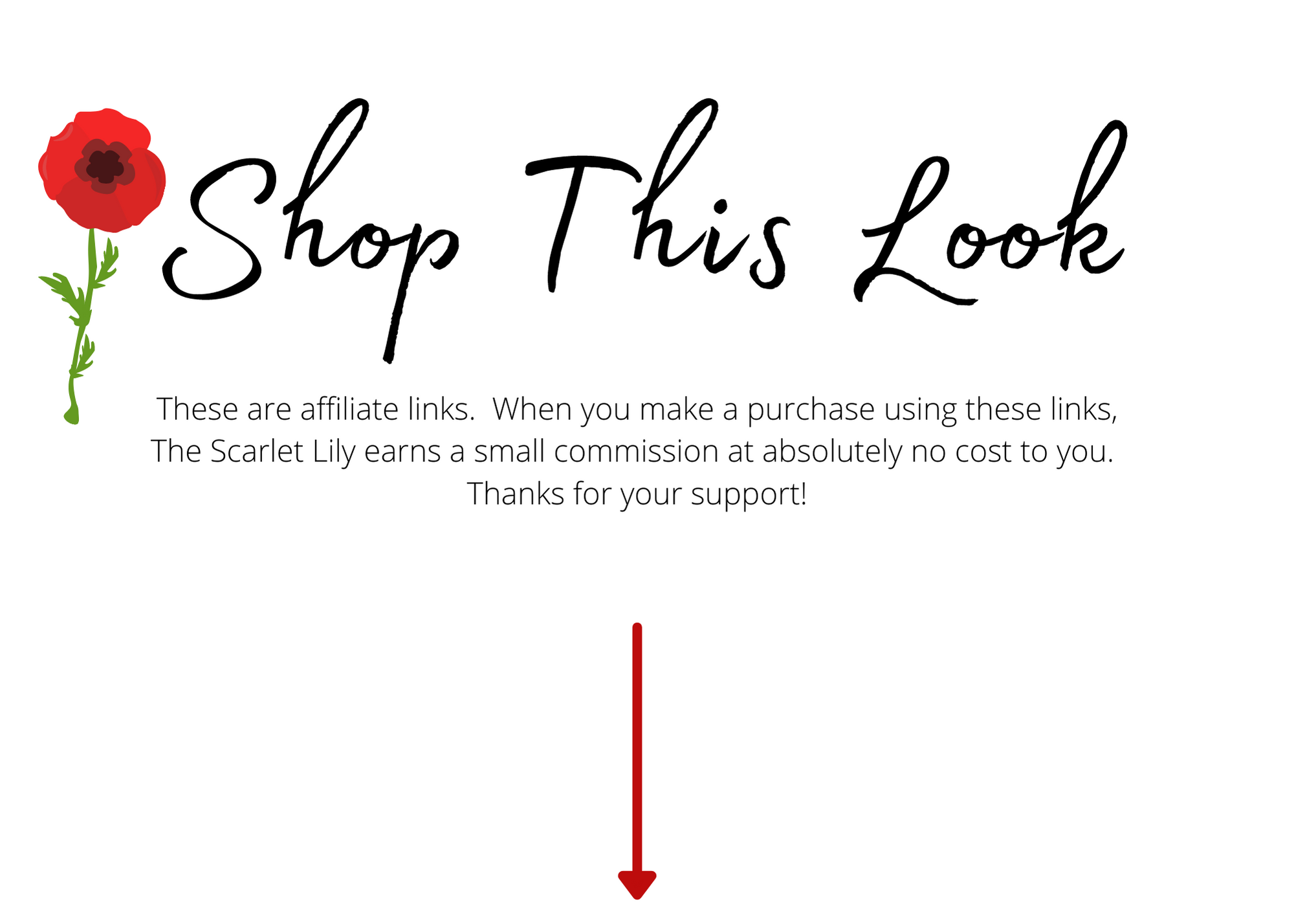 Outfit #3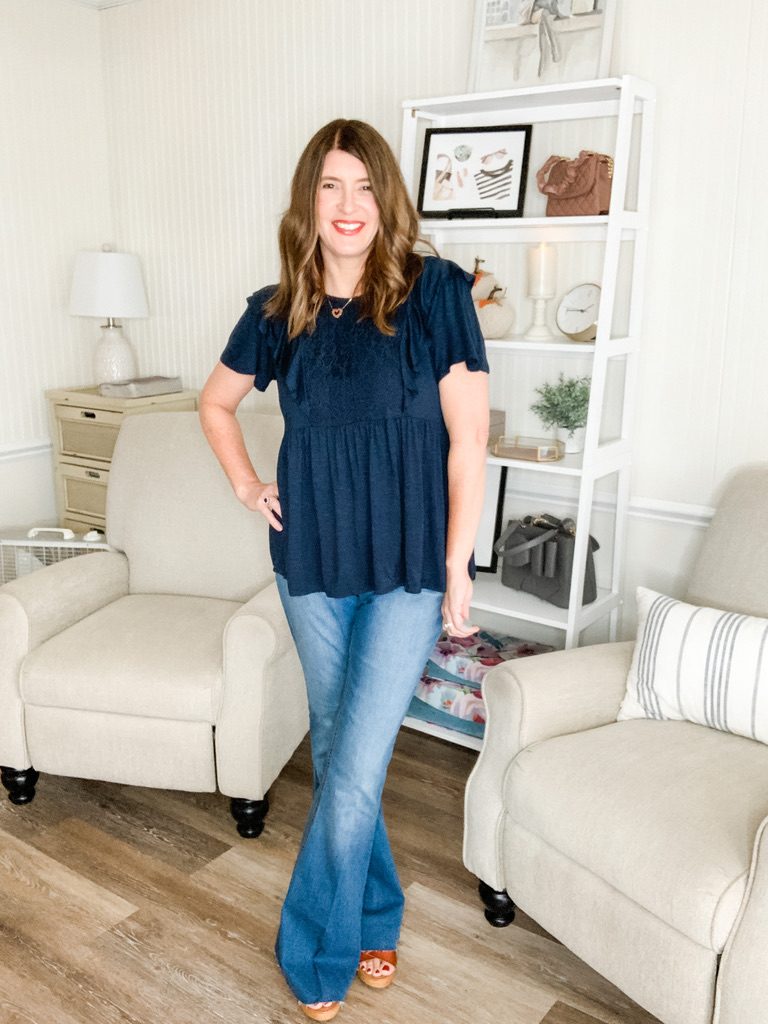 This next outfit is really the same as outfit #2, except I switched out the top. This is another great transitional top by Knox Rose in a deep navy color.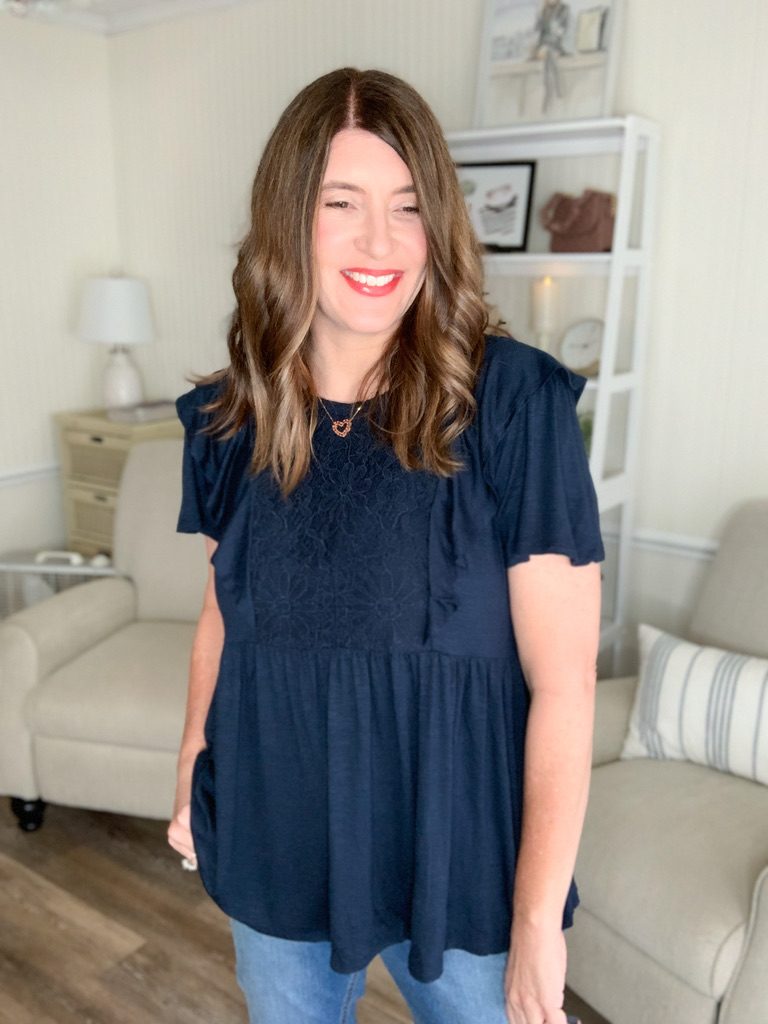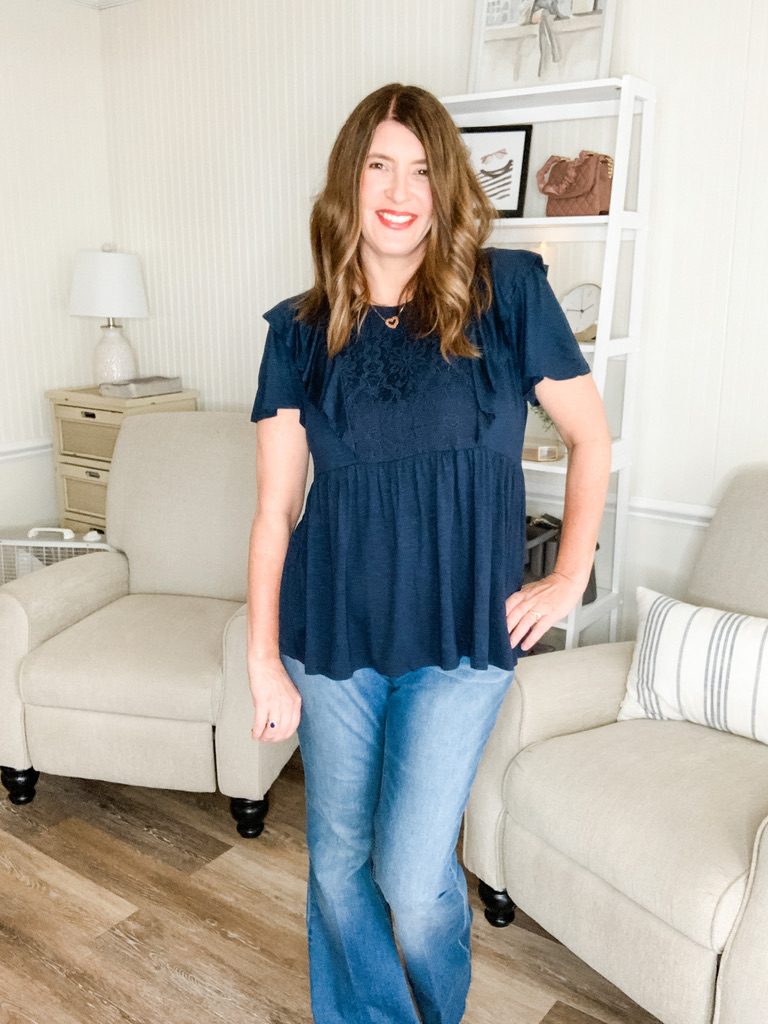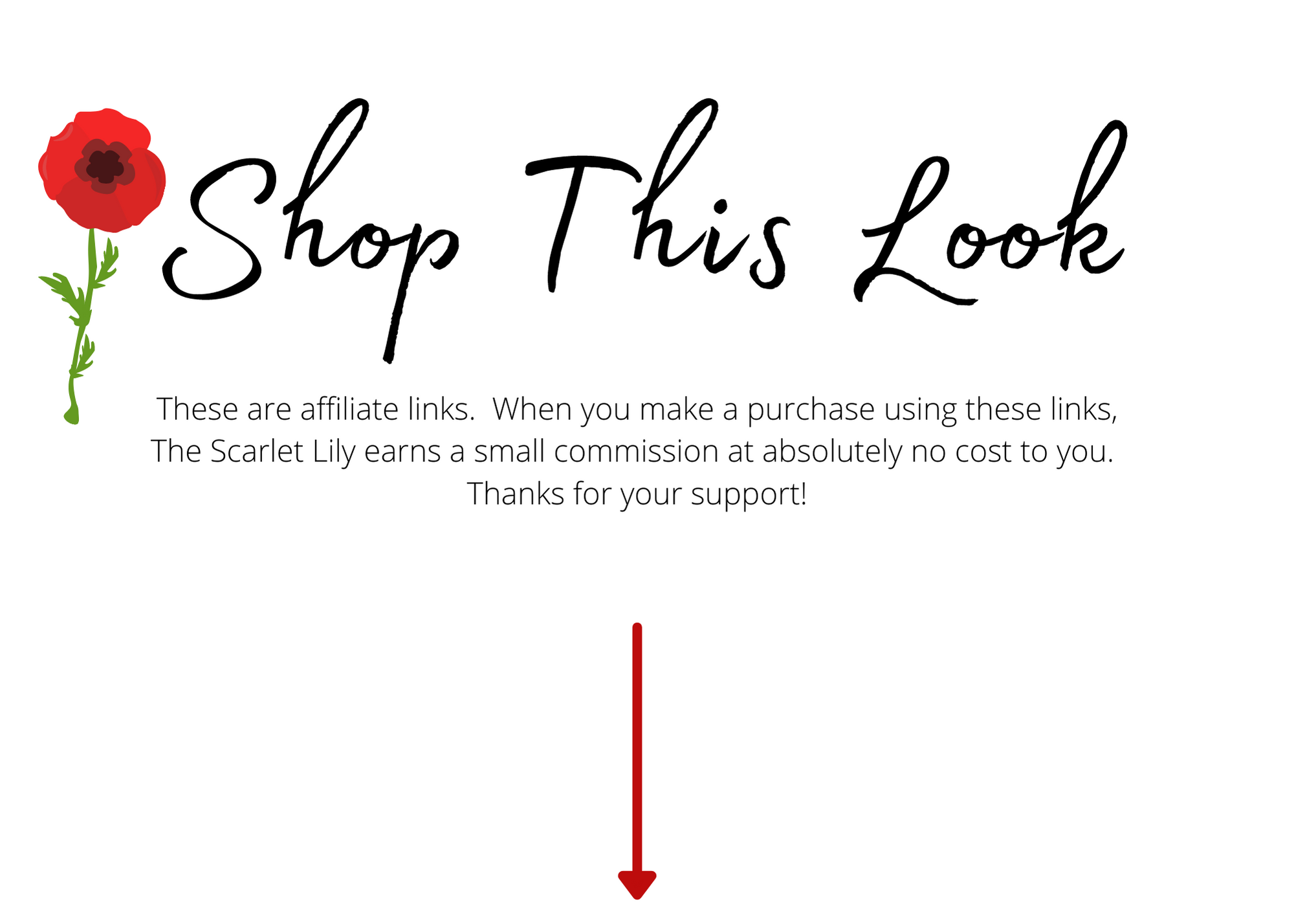 Outfit #4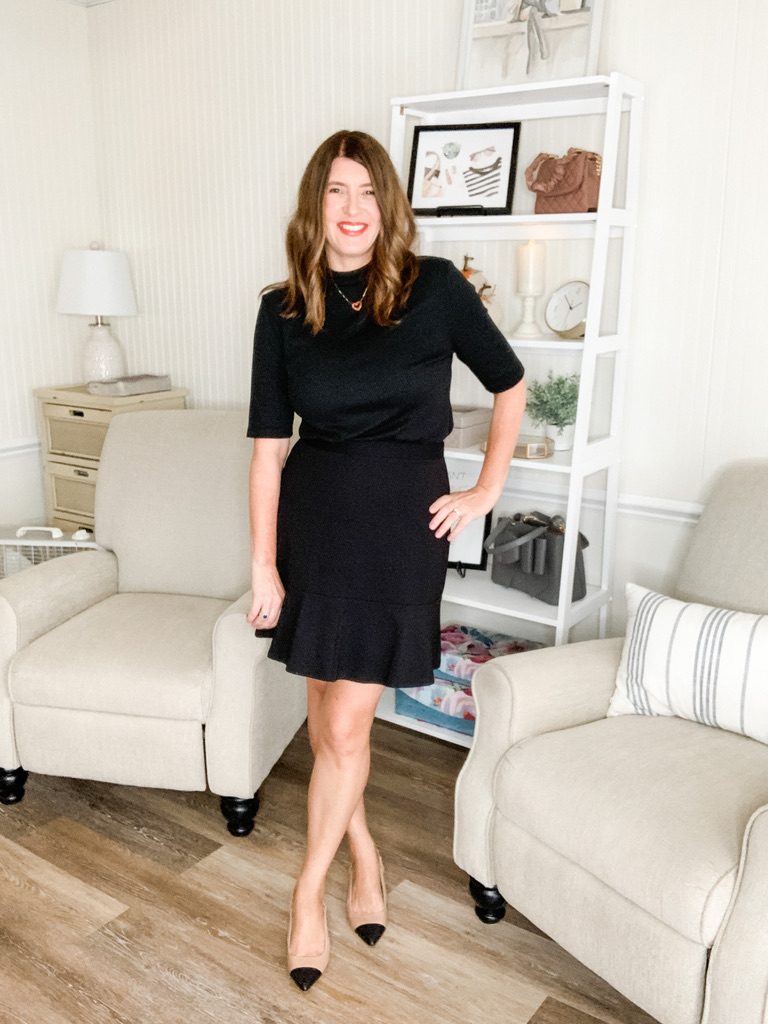 Warm fall days are the perfect time to wear your short skirts! Every woman could probably get a lot of use out of a black short skirt. When the weather turns cold, they pair great with tights and tall boots.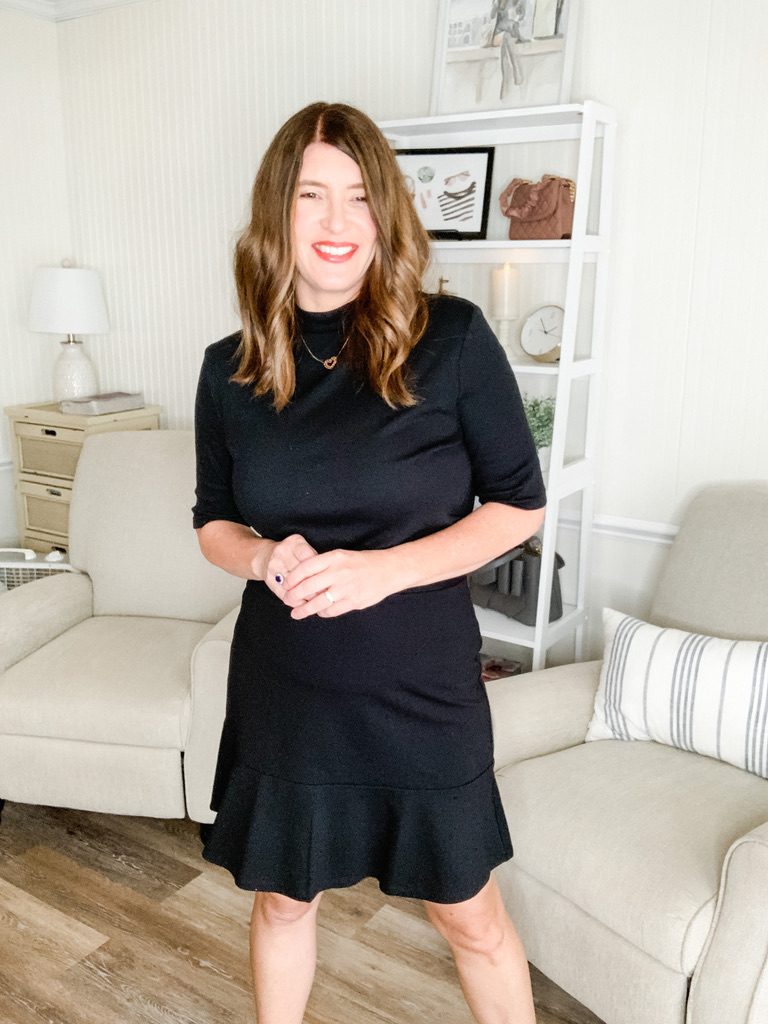 For this outfit, I went with classic all black. This elbow length mock neck top from Target will be a favorite of mine for months to come. I don't know of to many things more flattering than an elbow length top! They show just enough of your arm, while concealing any problem areas. I think I'll be picking this up in some other colors!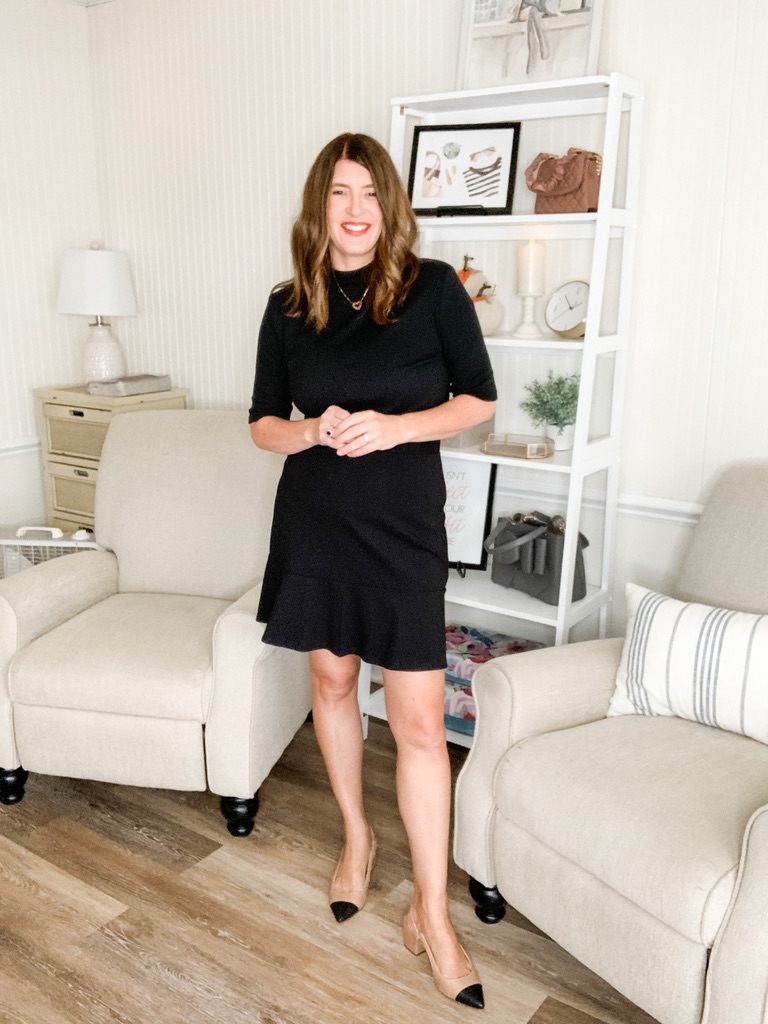 My skirt is from Loft and is a couple of years old. They usually come out with some variation of this skirt every year. Check your closet…you might have a black skirt that has gotten shoved to the back and forgotten about! If you don't have one, I have linked some cute options in the shopping widget.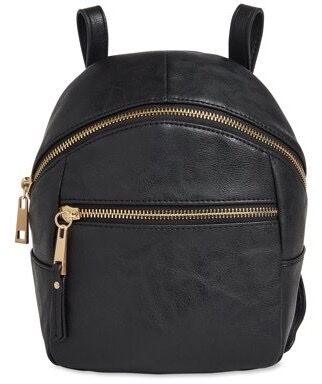 I found this adorable little backpack/crossbody convertible bag at Walmart. It can be worn both ways. It comes in four great colors, and is super affordable!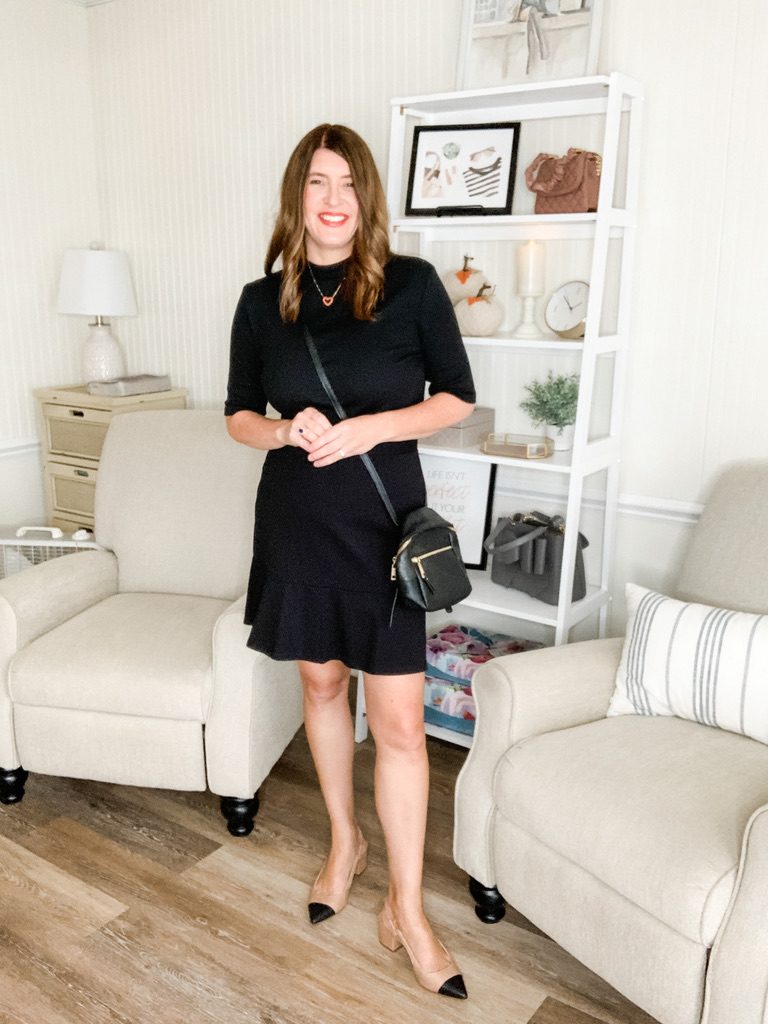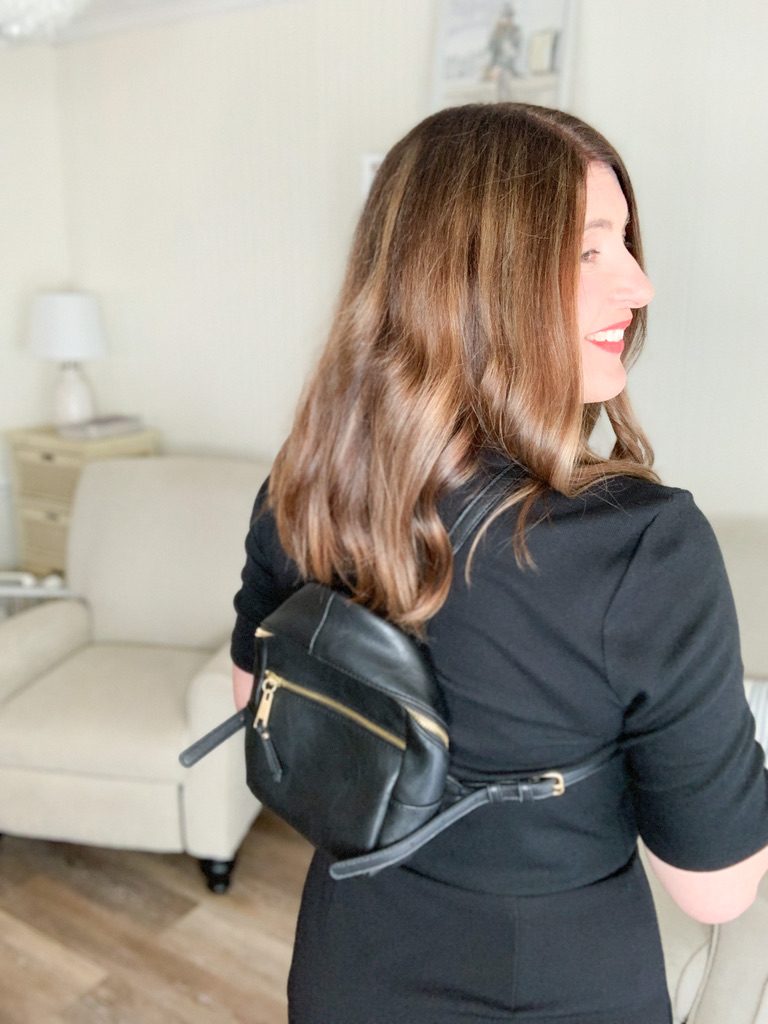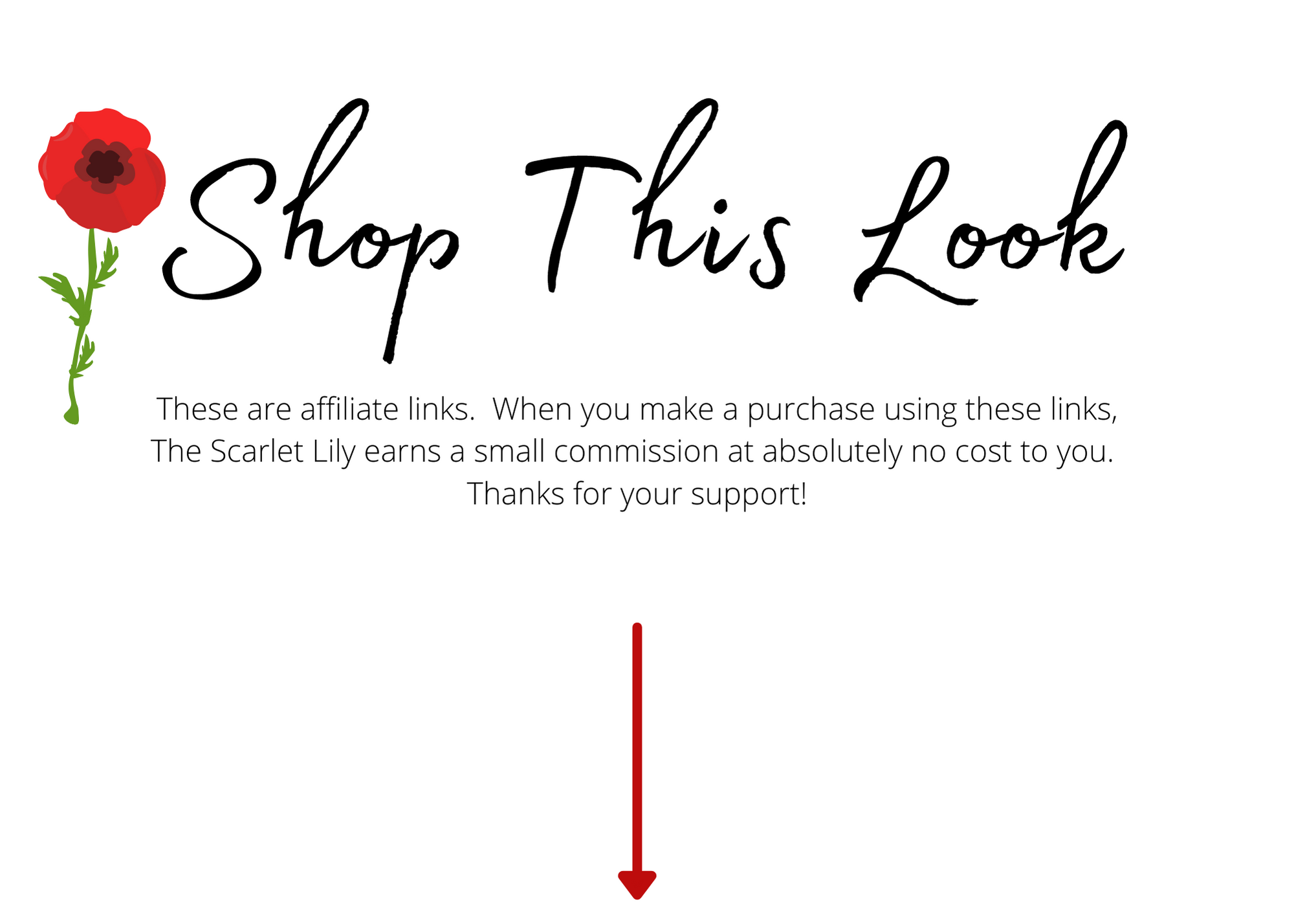 Outfit #5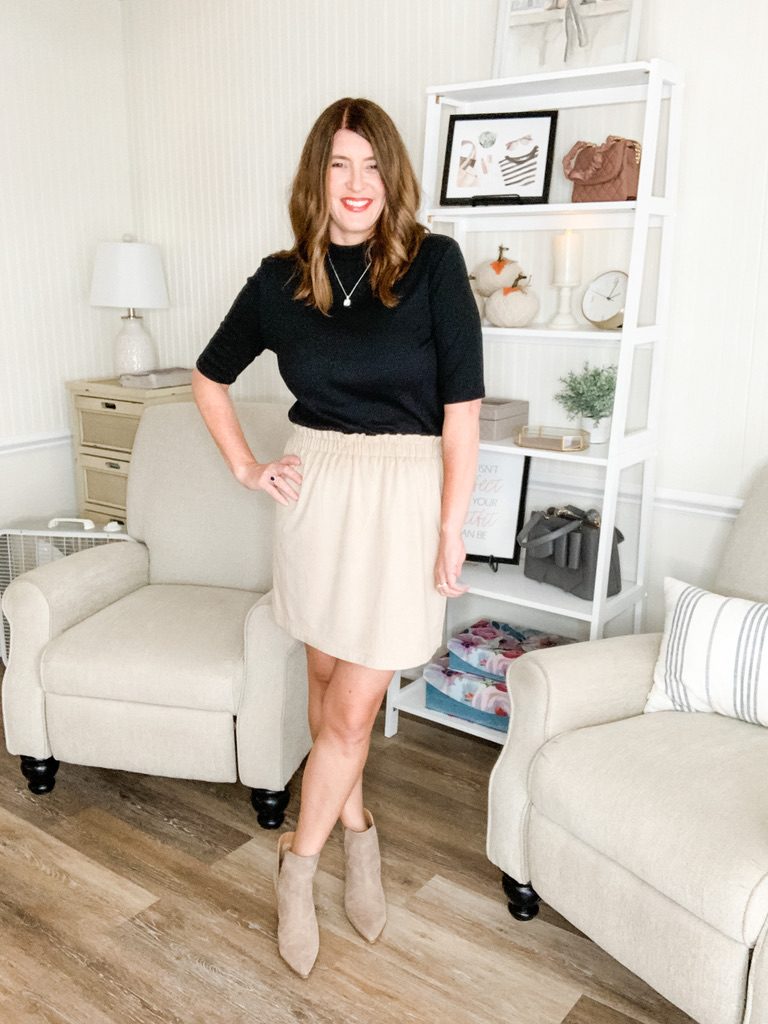 For this look, I kept the same top and switched out the skirt to a faux suede paper bag waist skirt from Loft Outlet. This skirt from Amazon is very similar. I also added ankle boots in a neutral taupe color. When wearing short skirts, your legs will look longer if you wear a lighter colored shoe.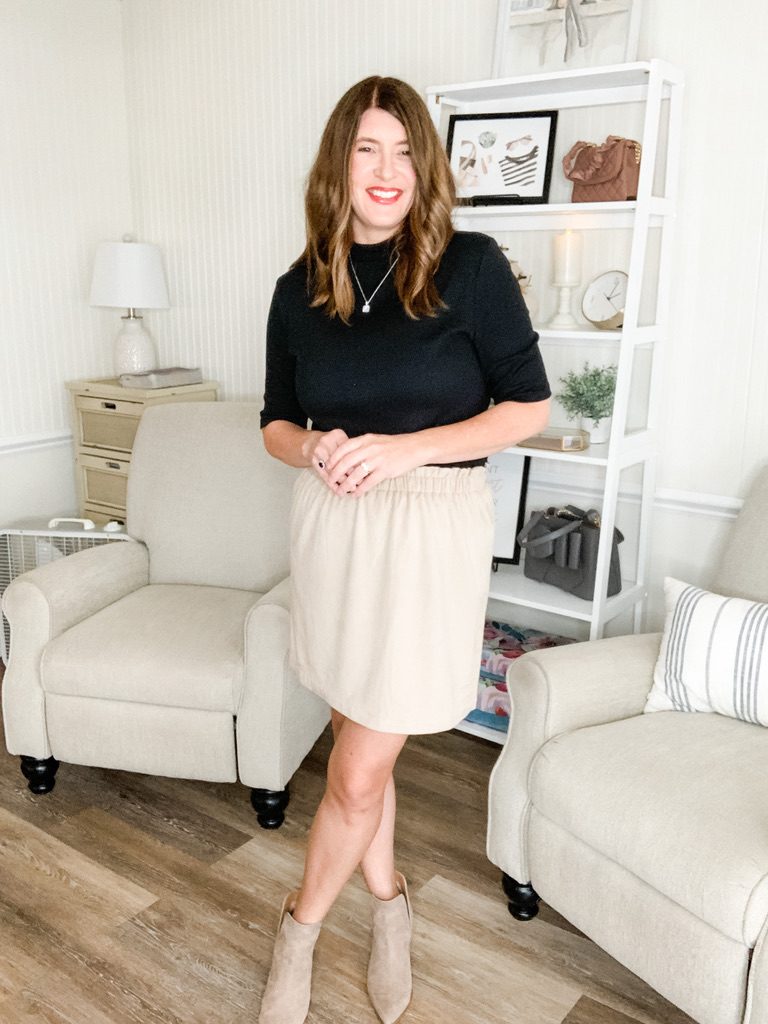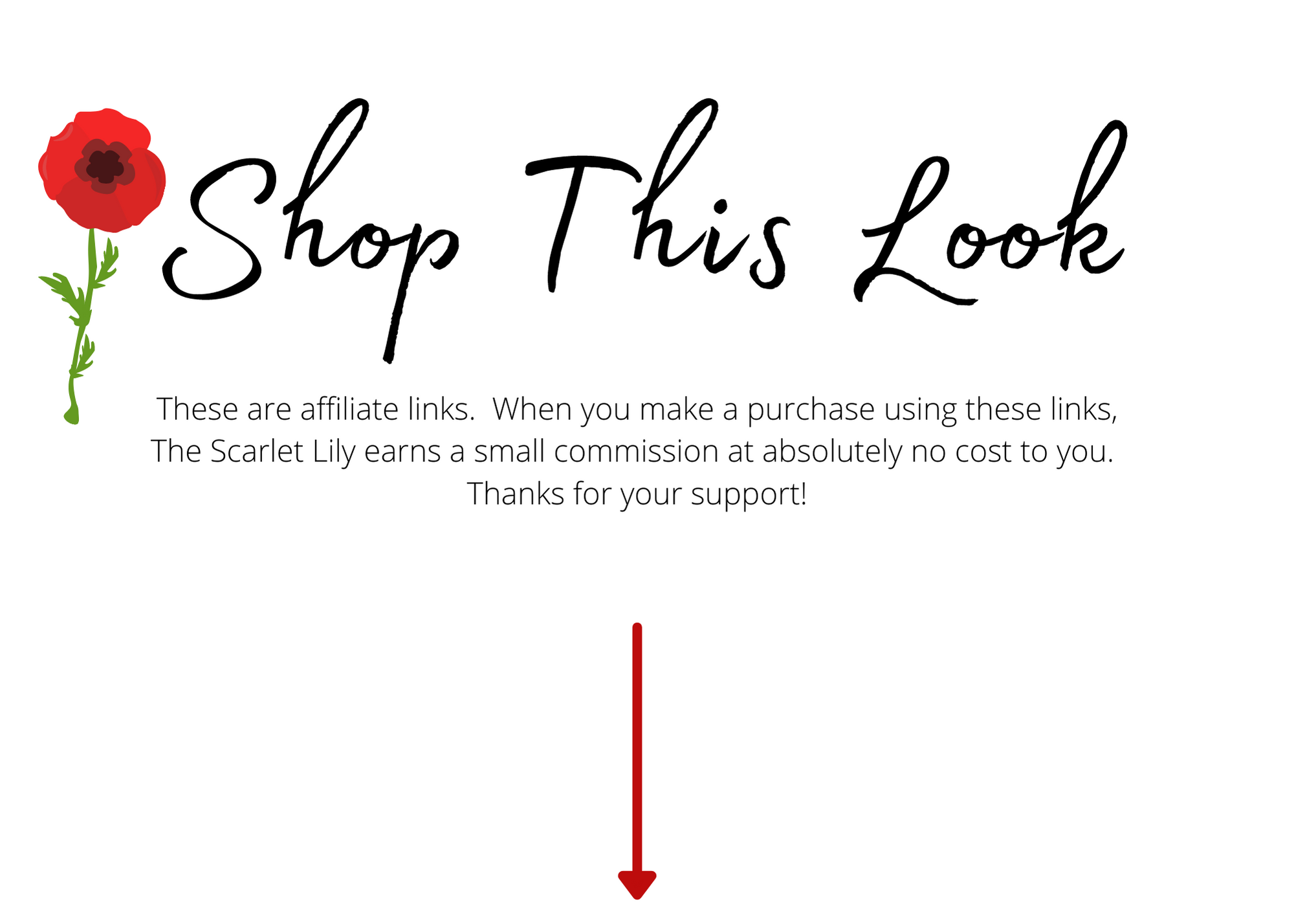 Outfit #6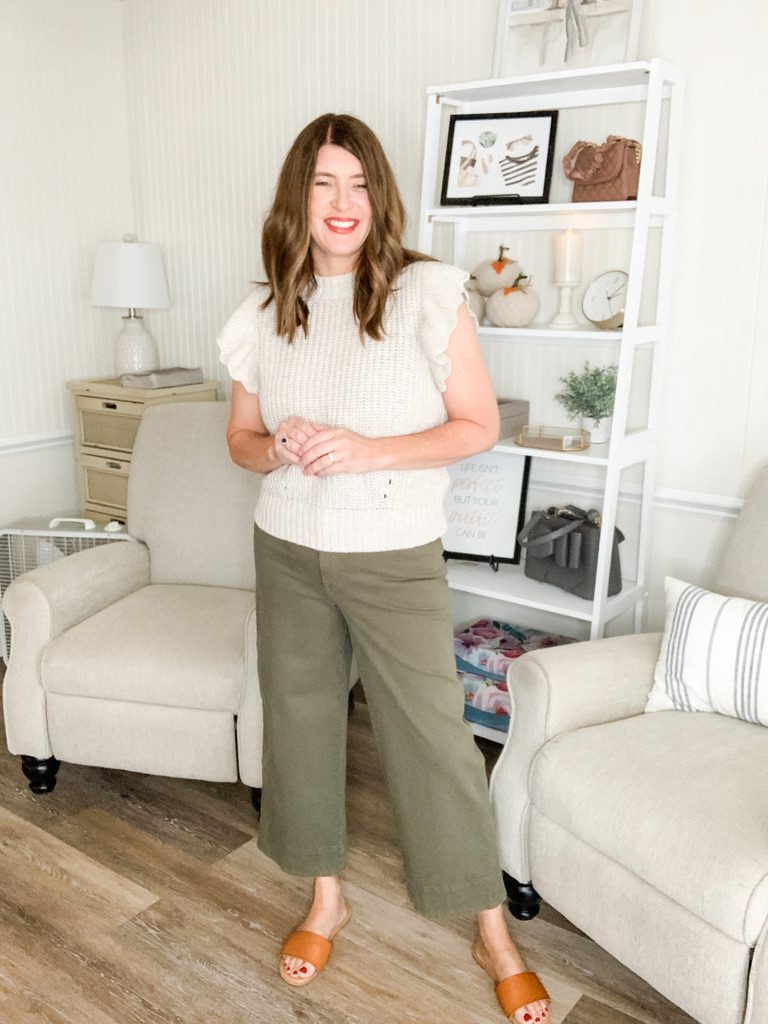 Wide leg pants are very on trend for 2021. This pair from Loft in an olive green and look great with neutral tones. Warm fall days are perfect for sleeveless sweaters. I've shown this sweater from Target before, but I thought it was worth another look. I love the ruffled sleeve details.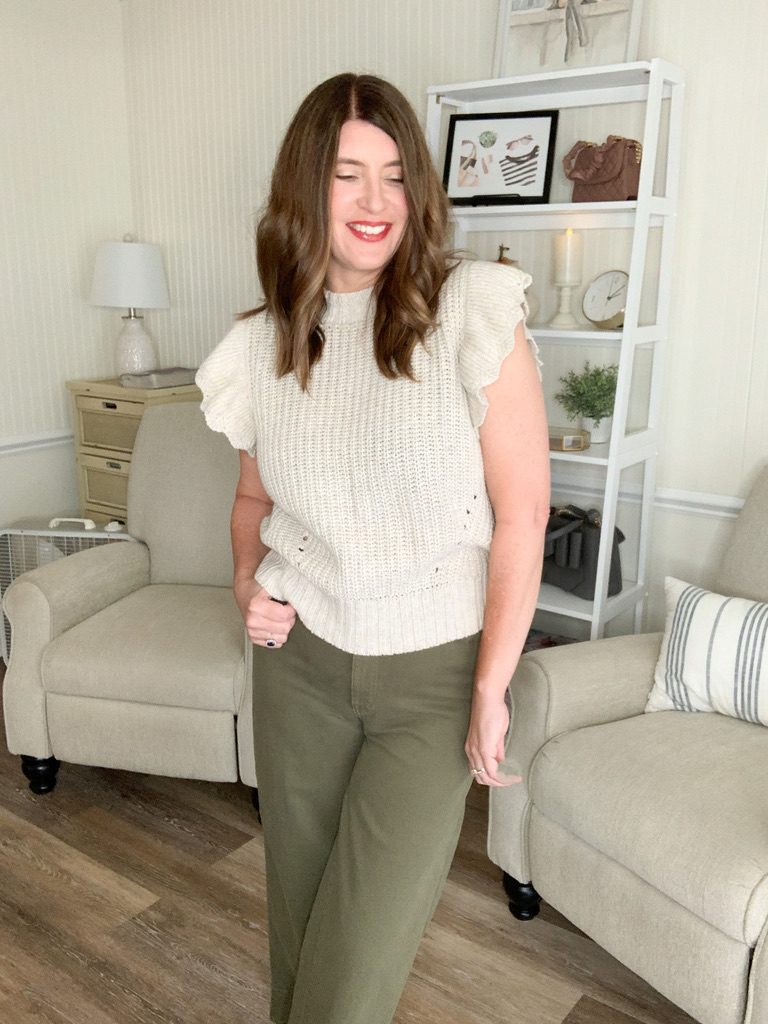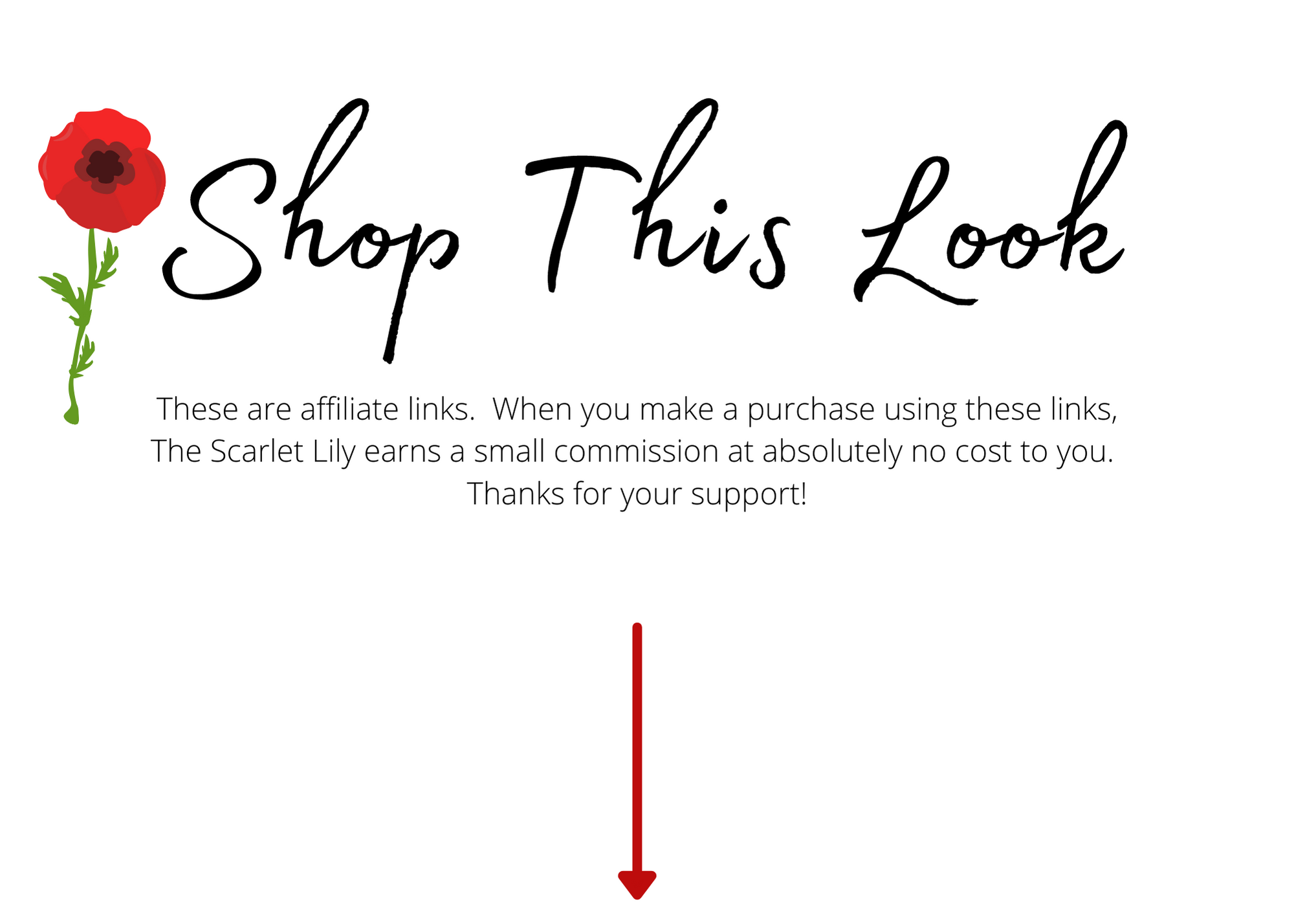 Outfit #7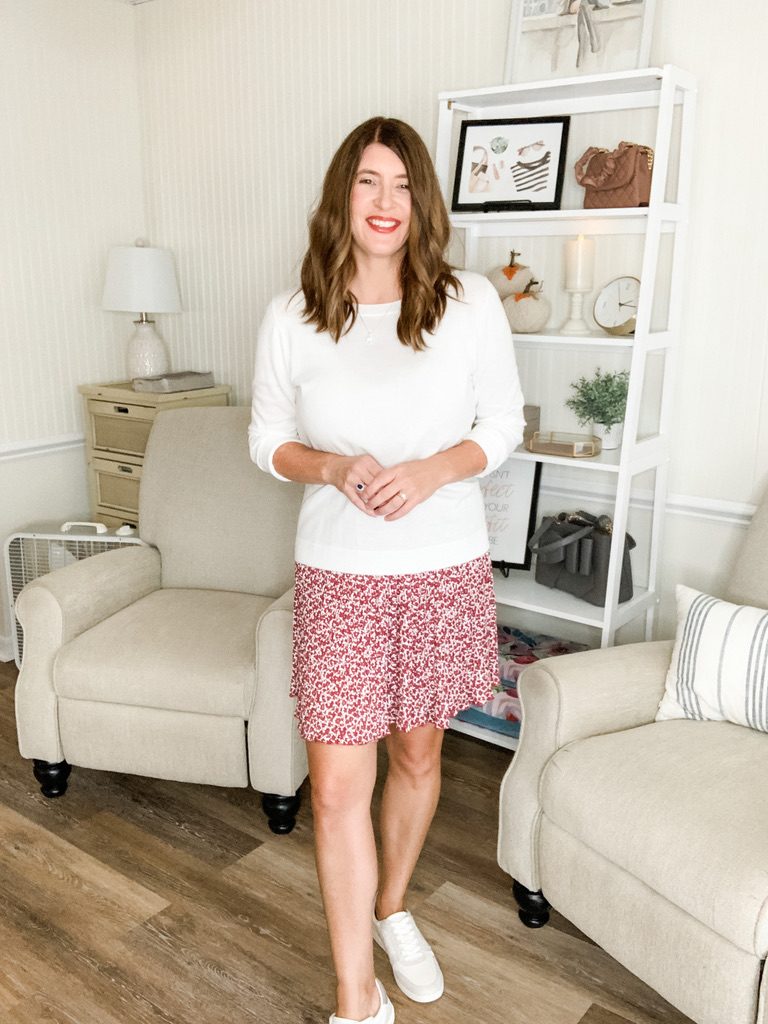 The last outfit combination for a warm fall day is another skirt. Pleated floral skirts are so feminine. This skirt is another one from last year (Loft), but I have linked several other similar styles.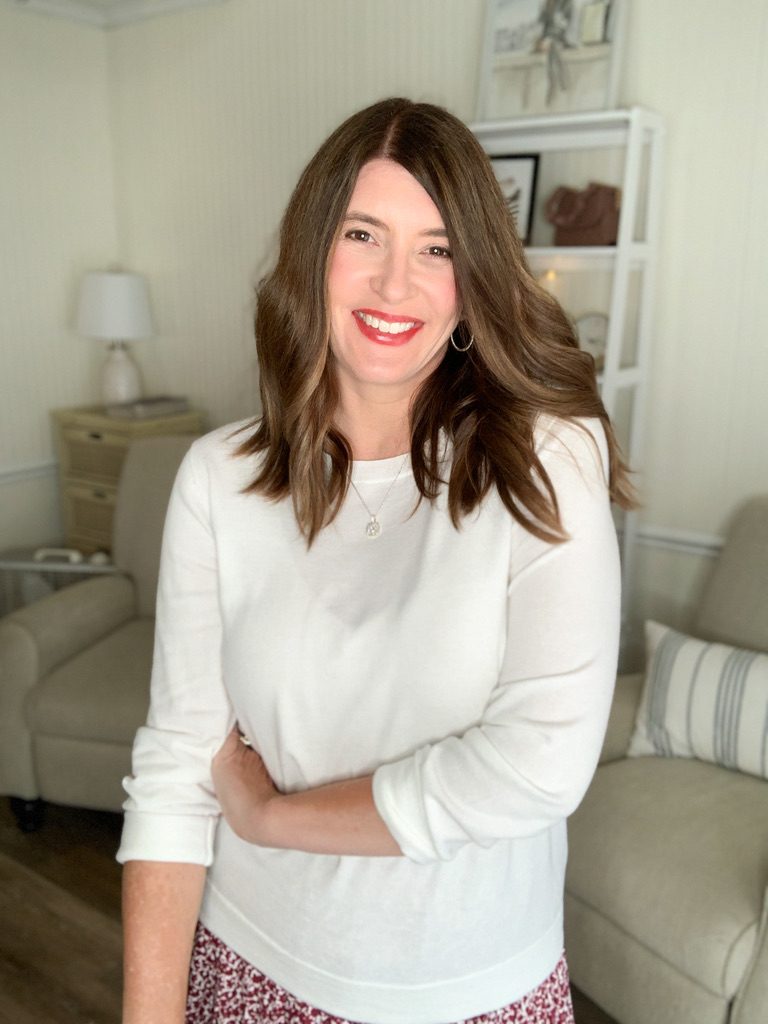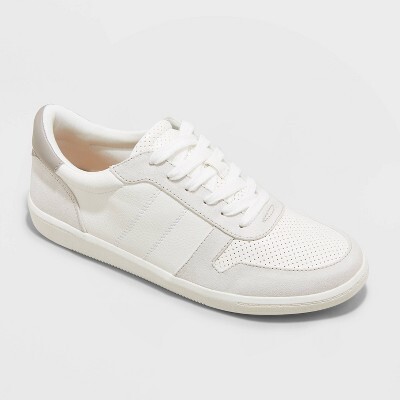 Paired with a lightweight sweater from J.Crew Factory and my new white sneakers from Target, this outfit is a casual and comfortable outfit for almost any occasion. My sweater is sold out, but I linked a similar style from Amazon.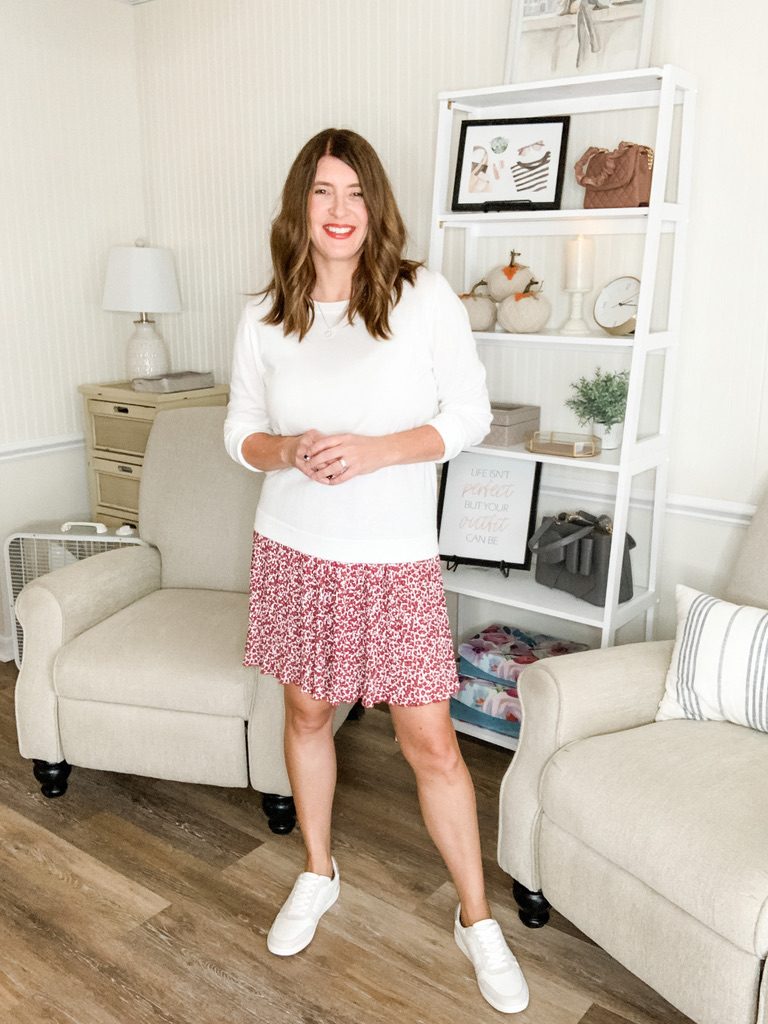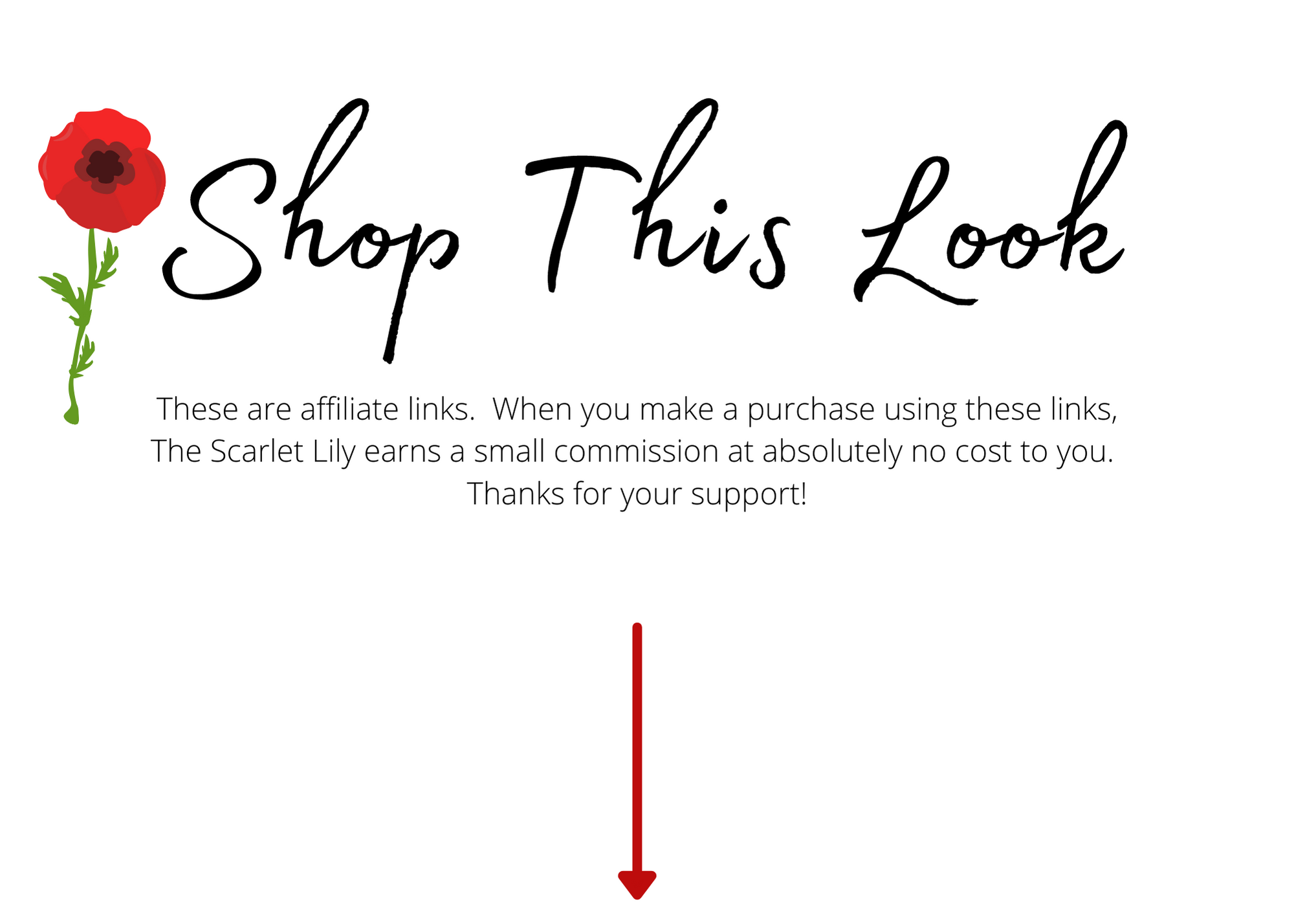 Makeup Used In Today's Post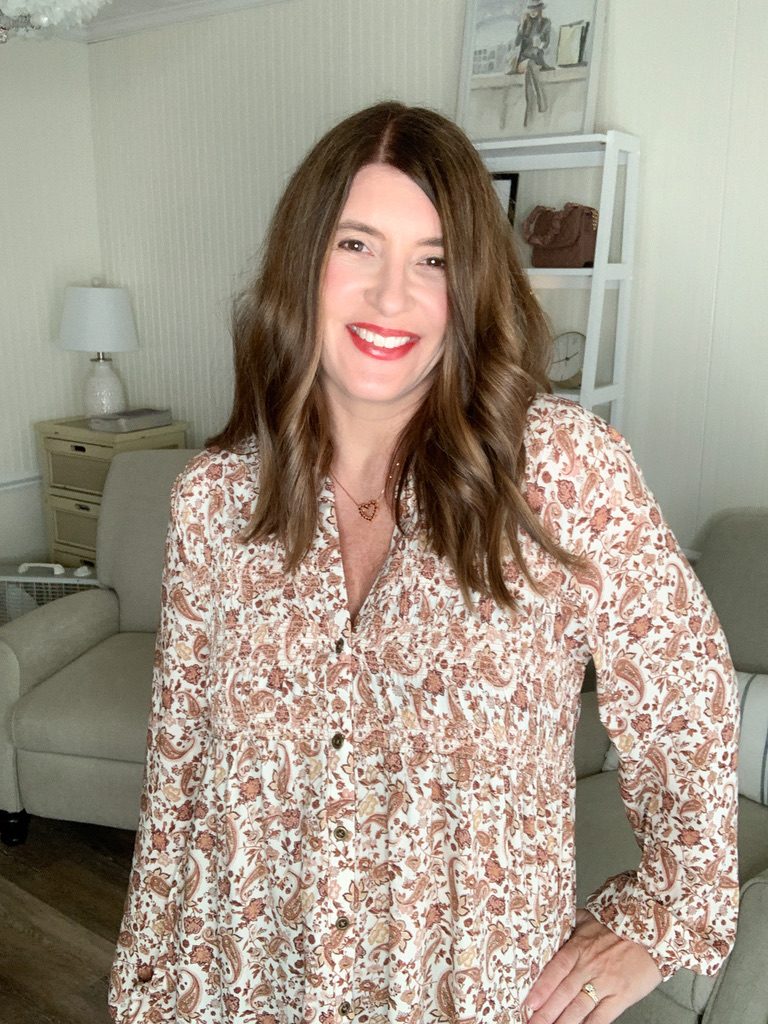 Outfits #2-7 were all shot on the same day using the products below. Many of you have commented that you enjoy seeing the makeup that I use in each post, so I'm trying to remember to list them for you! If you ever have a question about any of the makeup I'm wearing, feel free to leave them in the comment section.
My blush is the Milani Baked Blush in color #9 Red Vino. I think it has been discontinued, but Amazon allowed me to link it.
Hair Care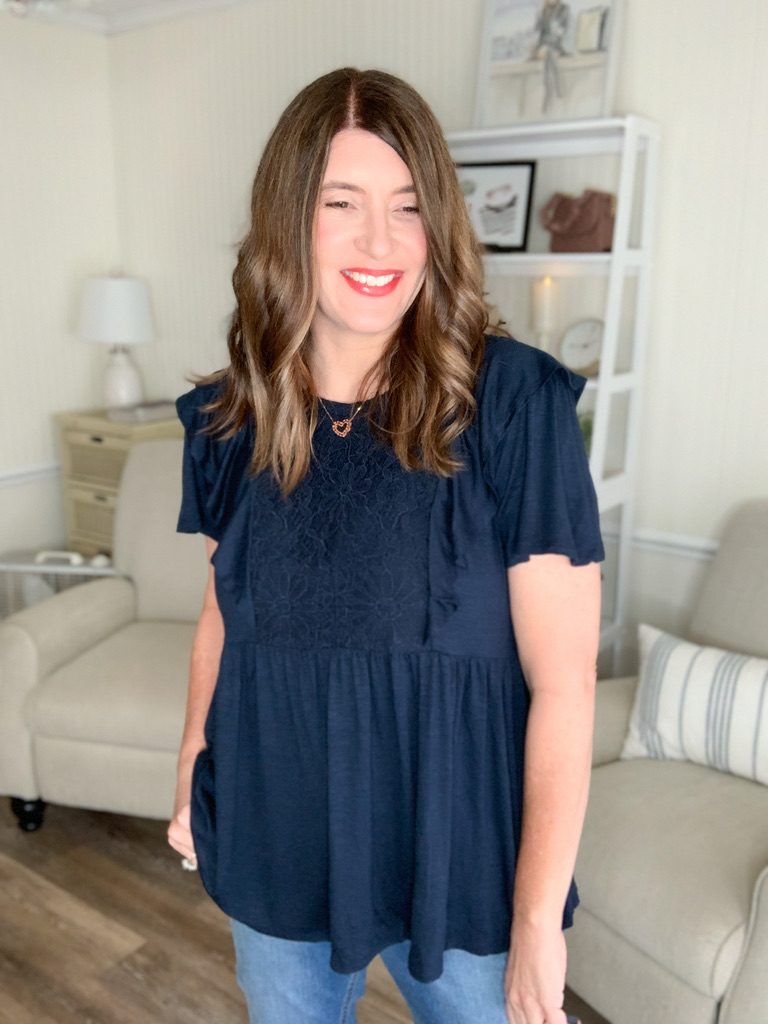 I have recently been trying these hair care products by Kristin Ess, and I'm really enjoying them. They are available at Ulta and Amazon. These are the only retailers that I'm aware of that have this brand, but there could be others. Here are the links if you are interested in trying them.