As much as I love experimenting with current trends, there is nothing quite like classic style. These are the pieces that can be worn year after year, so I don't mind spending a little more for them. J.Crew Factory is my favorite place to shop for classic pieces and even though they are a little pricey, the price point is much better than the regular J.Crew prices. Here are some outfit ideas with classic style for fall.
Houndstooth Blazer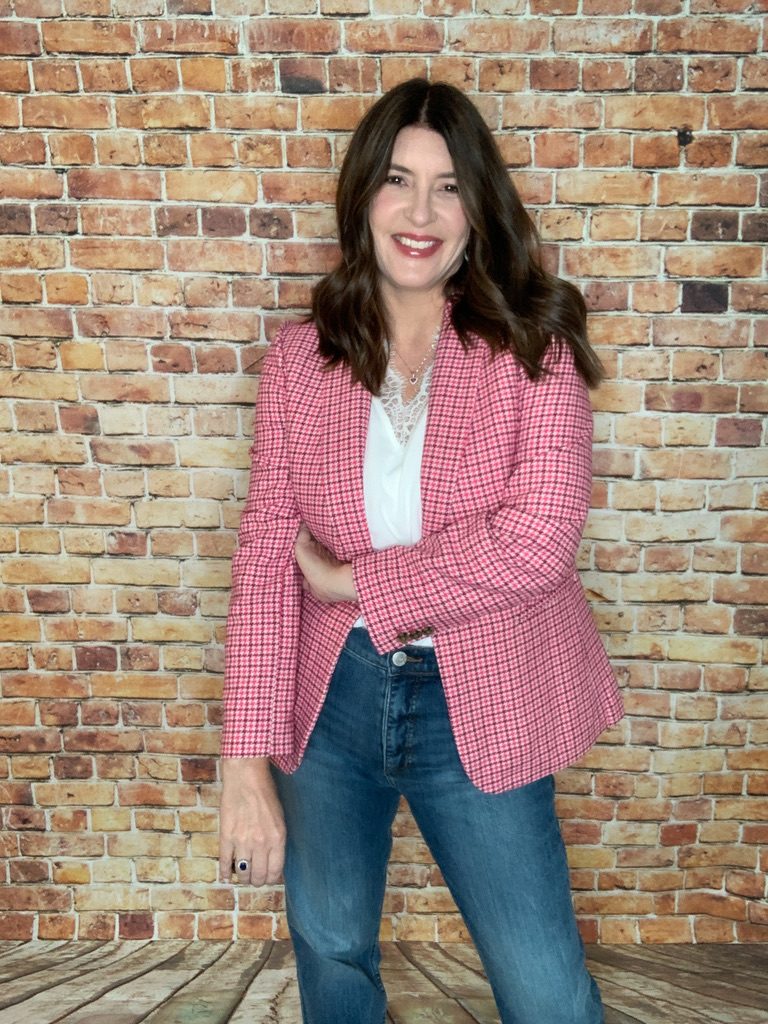 A few weeks ago, I was in Georgia at one of the outlets shopping, and I saw a lady carrying this pink houndstooth blazer in a clear bag. I literally stopped in my tracks it was so pretty! I guessed it probably came from J.Crew Outlet so I went on a hunt for it. I'm weird like that. I went into the store and sure enough, there it was!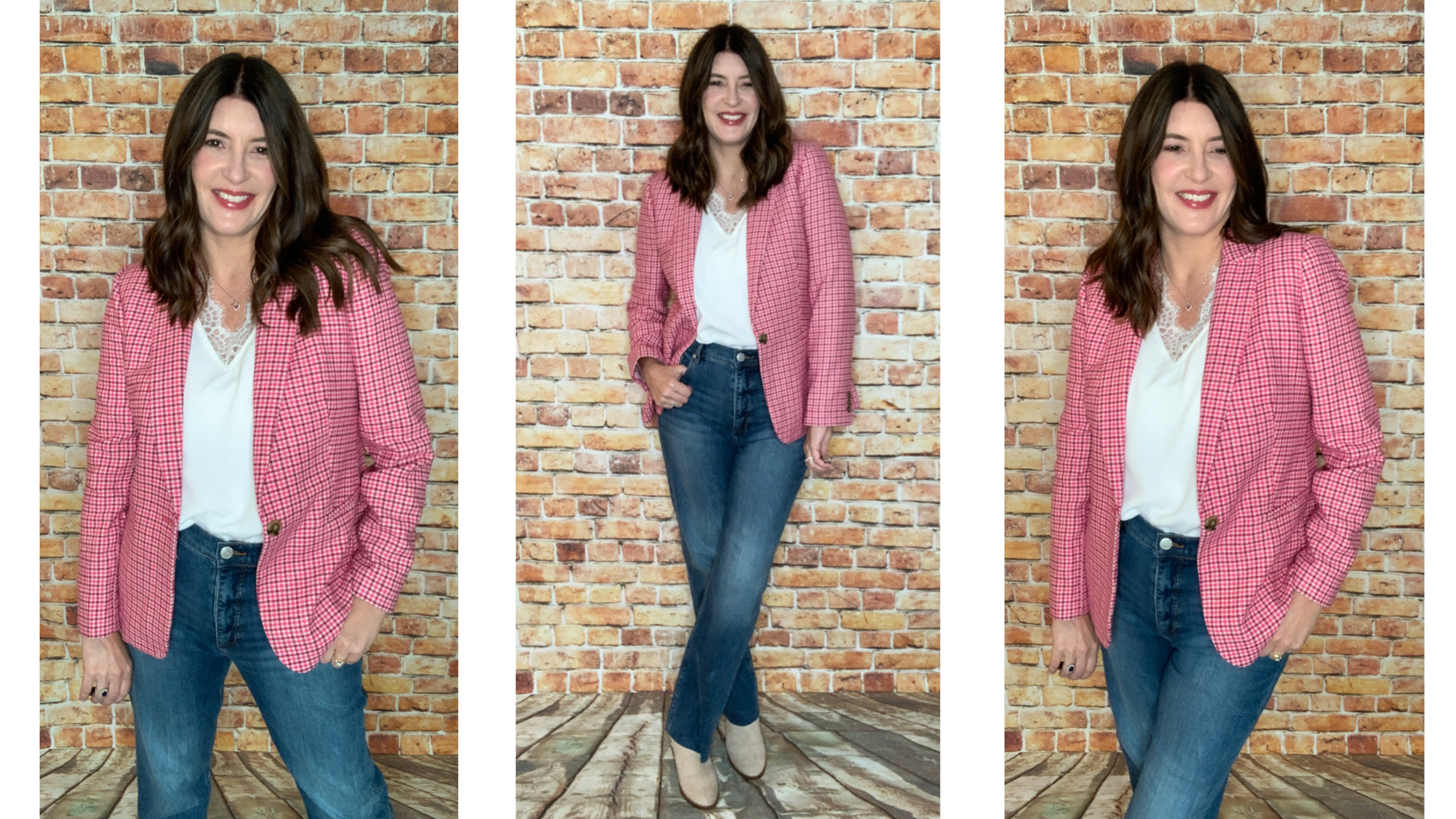 It's a beauty for sure, but it is expensive. I tried it on and then reluctantly put it back on the rack. Then about a week later, it went on sale so I ordered it immediately. Score! I have broad shoulders so I always take that into consideration when I am choosing a size in a blazer or jacket. With that in mind, I still feel like this blazer runs a bit small. I am wearing a size 10 and it still felt a little snug in the shoulders for me.
I've linked the rest of this outfit below. My exact Loft straight leg jeans are no longer available, but the ones I linked are very similar. My shoes are from Loft Outlet, so I linked a similar pair from Amazon.
Camel Sweater + Houndstooth Skirt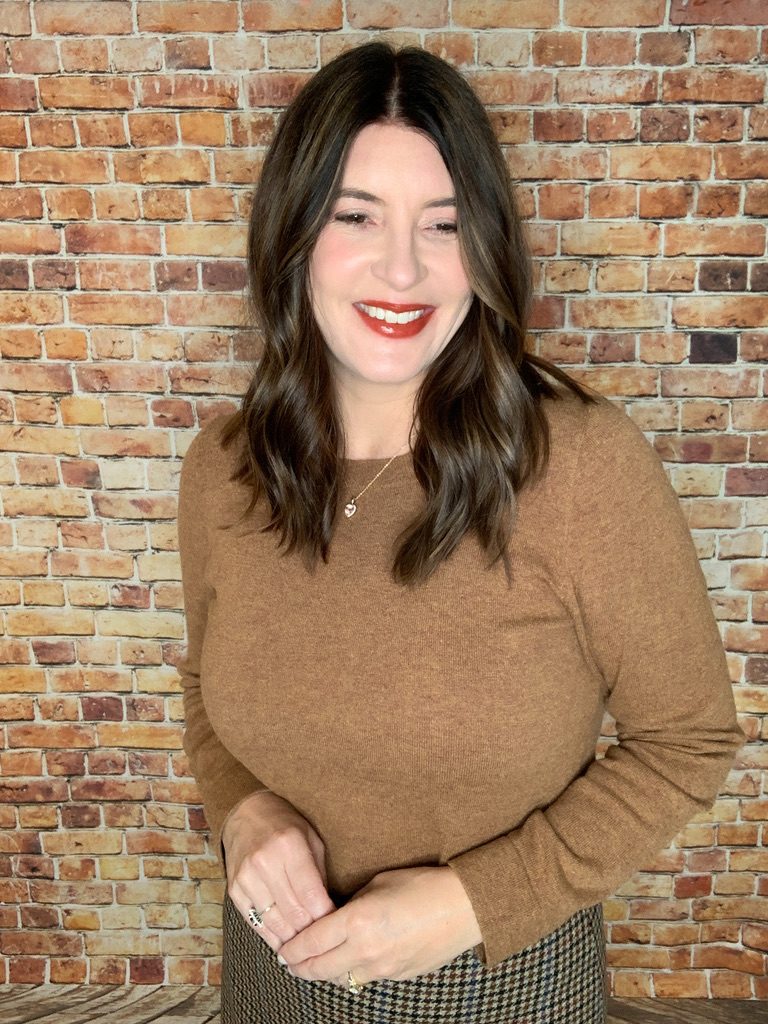 Who doesn't love camel for fall? This camel sweater paired with a classic style houndstooth skirt and tall boots results in the perfect fall outfit that you can wear year after year. The sweater is a lightweight cotton blend that comes in array of colors. I'm wearing a size medium.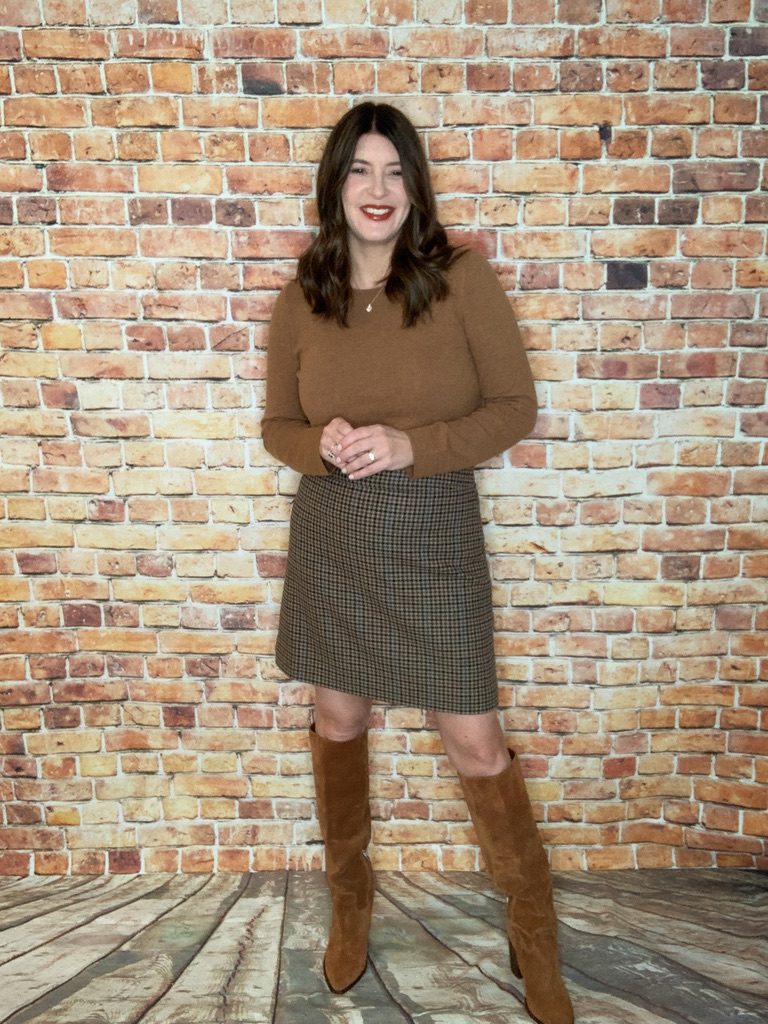 The classic houndstooth skirt is a wool/poly blend that falls above the knee. It runs true to size and I am wearing a size 10.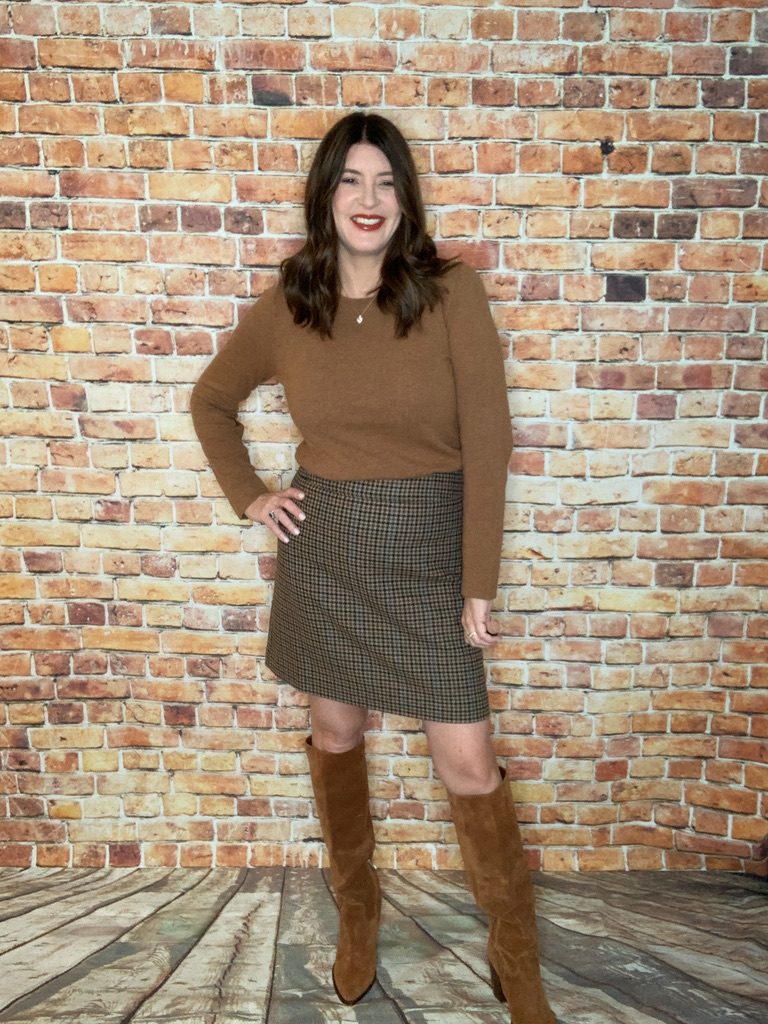 Puff Sleeve Tiered Midi Dress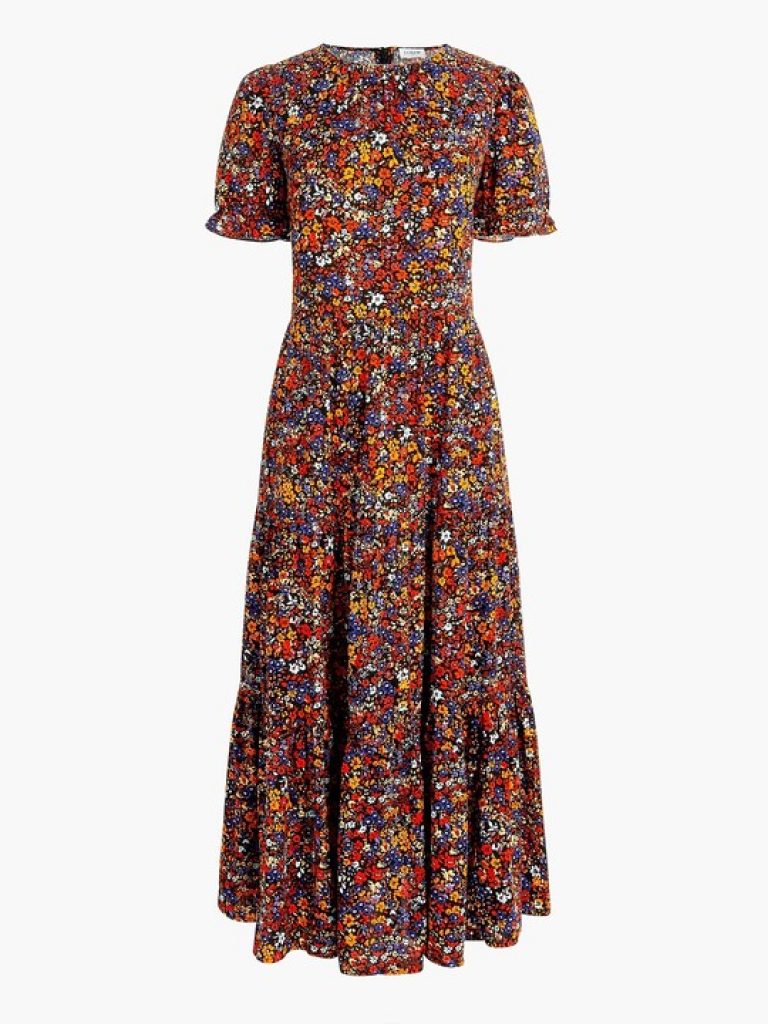 Of course I had to include a couple of dresses! This puff sleeve tiered midi dress has all the fall colors and would also be a good choice for a less formal fall wedding or special occasion.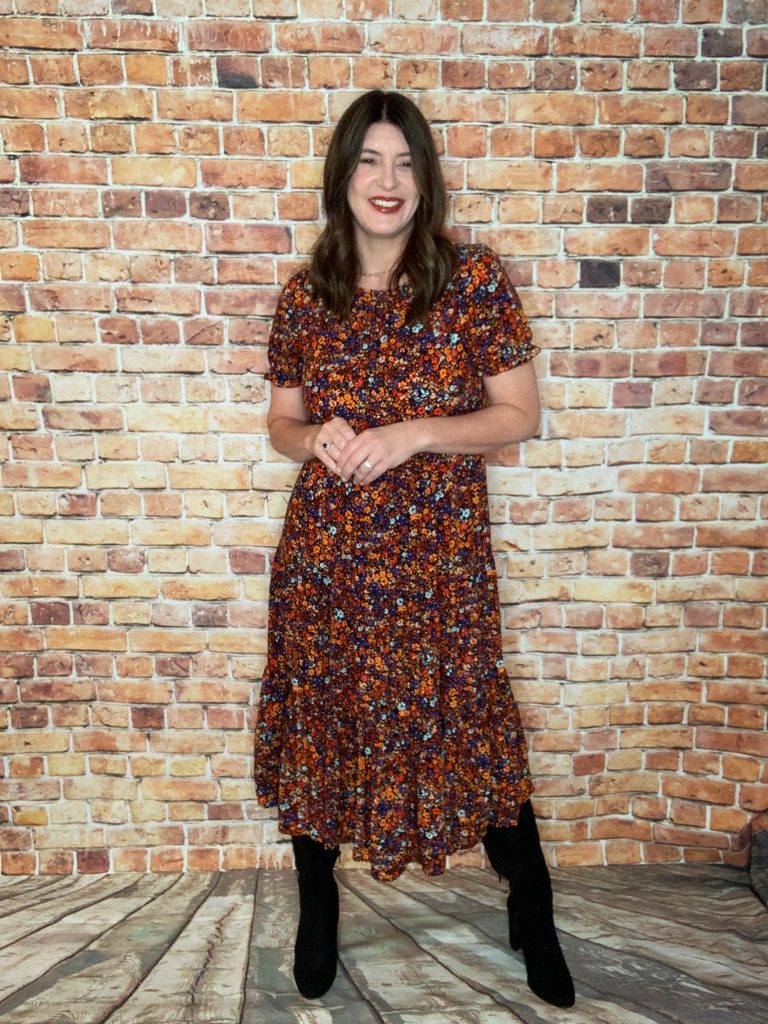 Here I paired it with tall black boots, but you could change the look with heels, or ankle boots.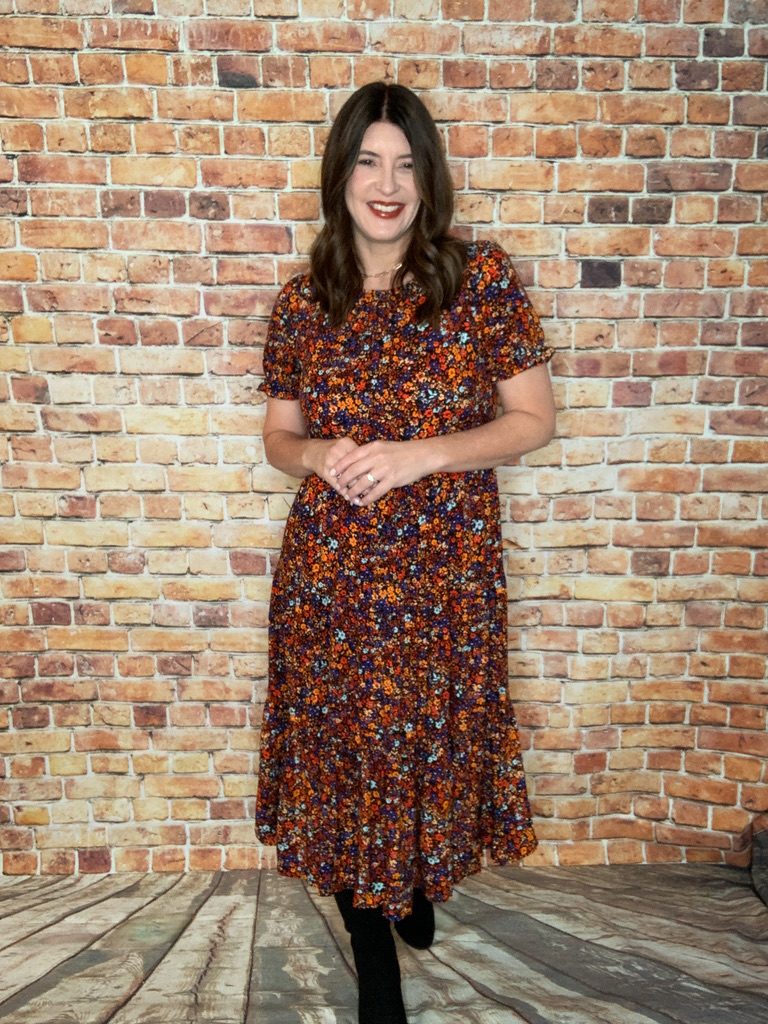 It runs true to size, and I'm wearing a medium.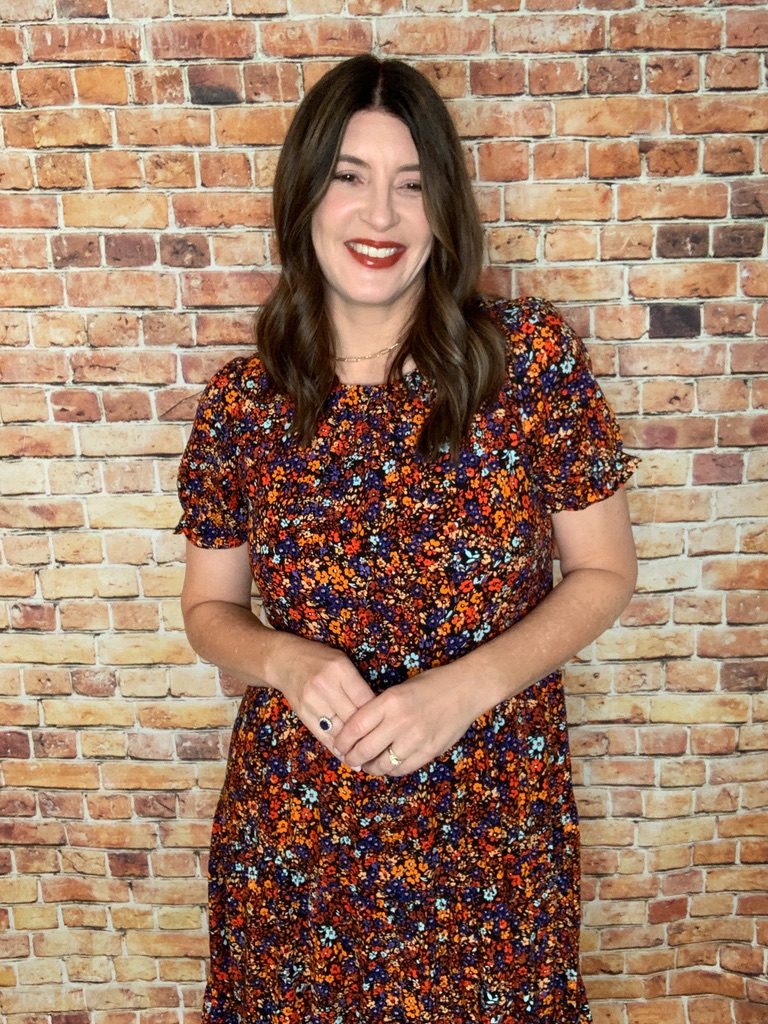 Shop : Dress/ Similar Boots
Pintuck Midi Dress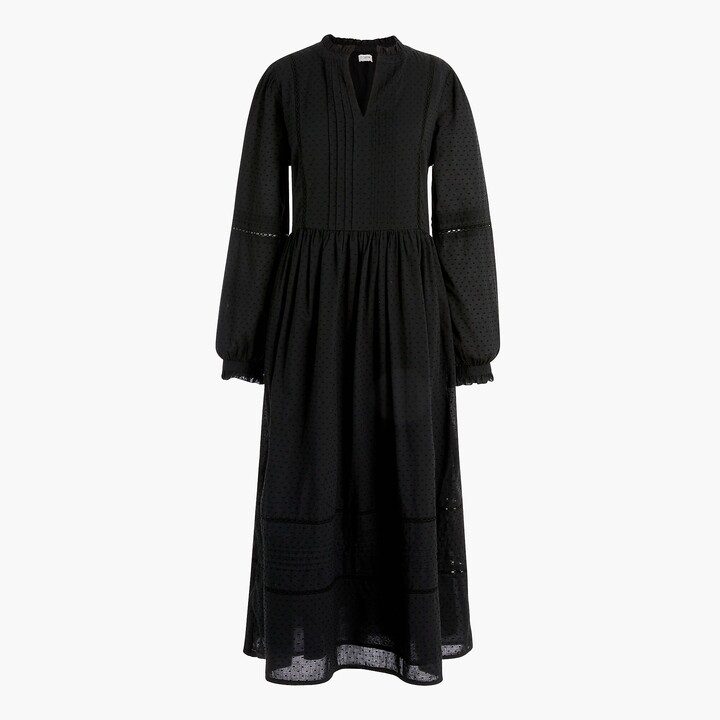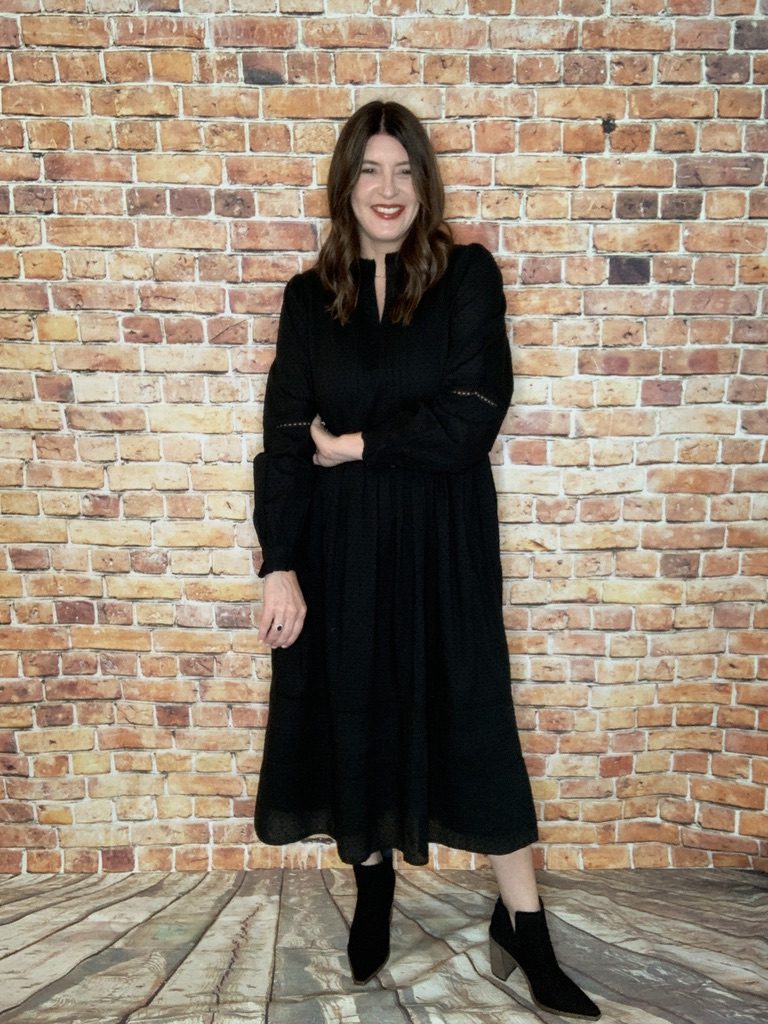 Another outfit idea with classic style is a black midi dress.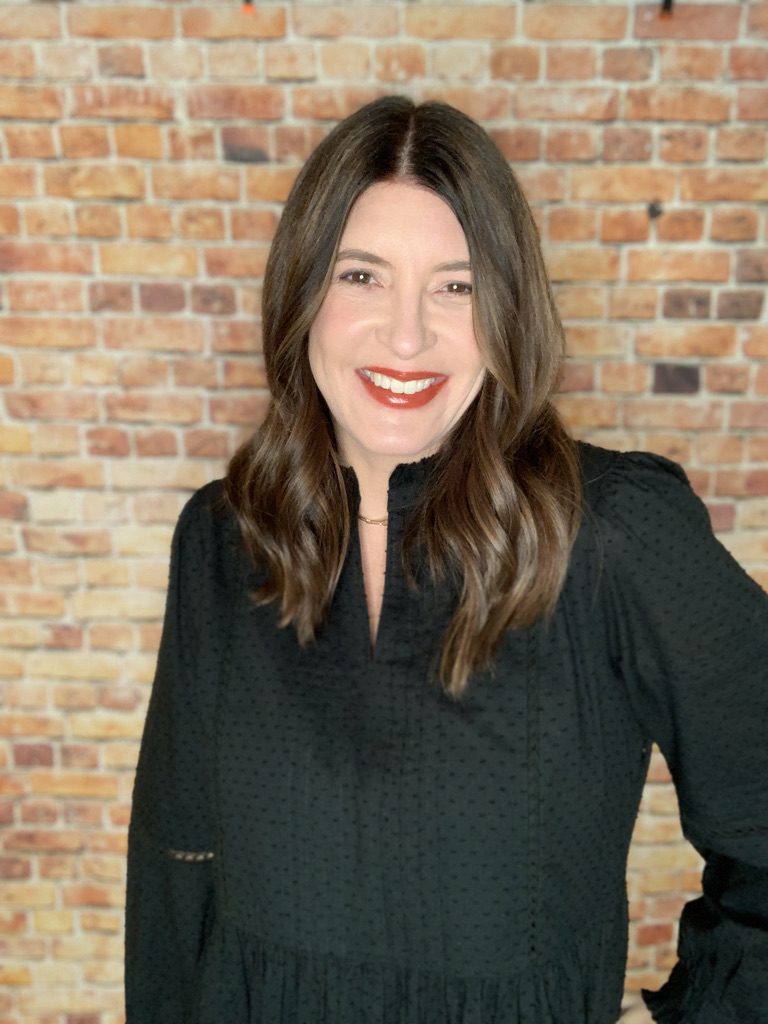 The fabric on this dress is very feminine with the clip dot pattern and the cut outs on the sleeve. I'm wearing my usual size medium. For this look, I switched out the tall boots for ankle boots. You could also add a hat for maximum style!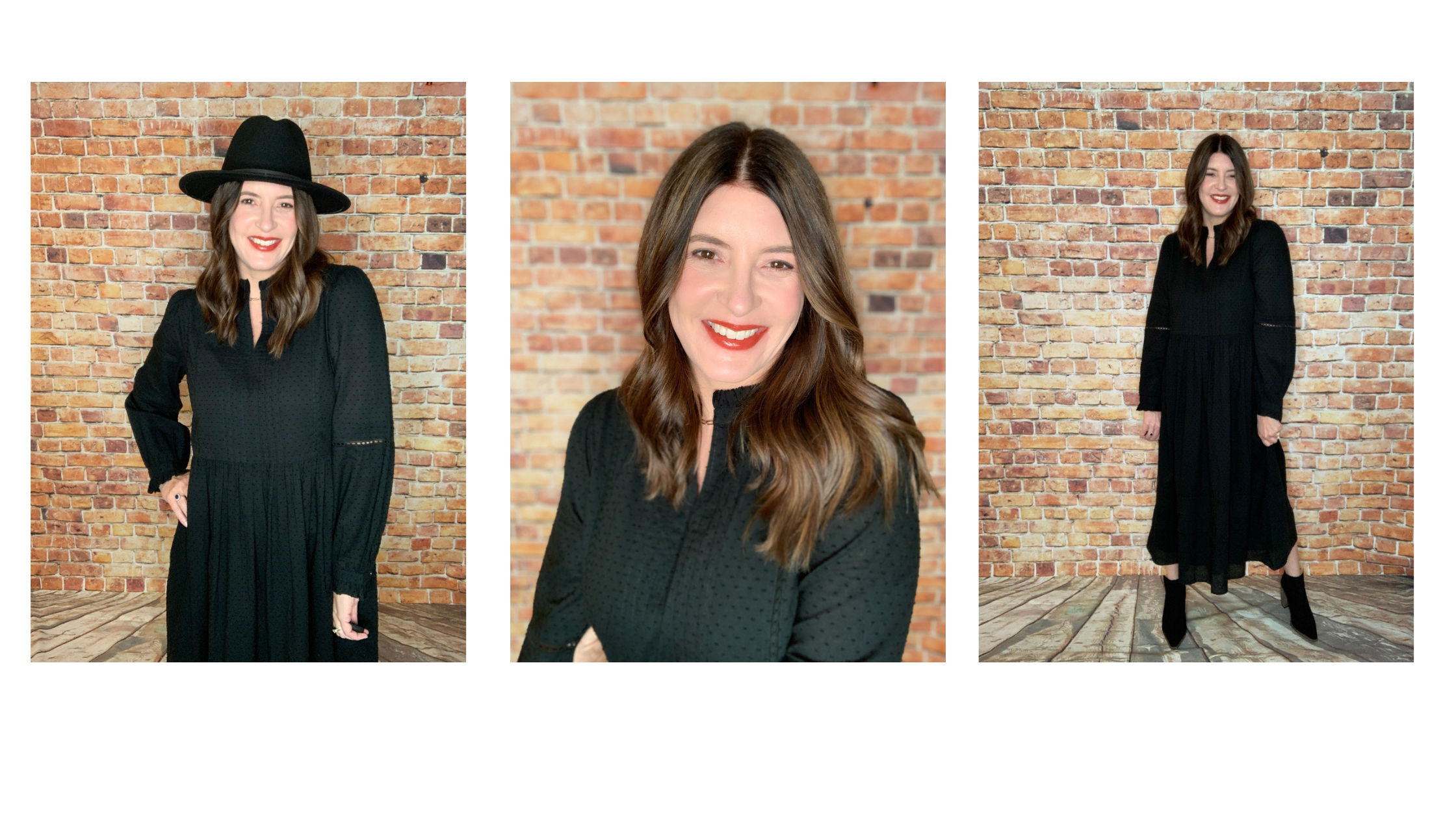 Shop: Black Dress
I think this style would look nice on someone with a different body type, but it didn't do me any favors. It just didn't have enough structure for my shape, and I think it makes me look frumpy. That being said, it may work for someone else so I wanted to show it anyway.
Waffle Knit Top & Joggers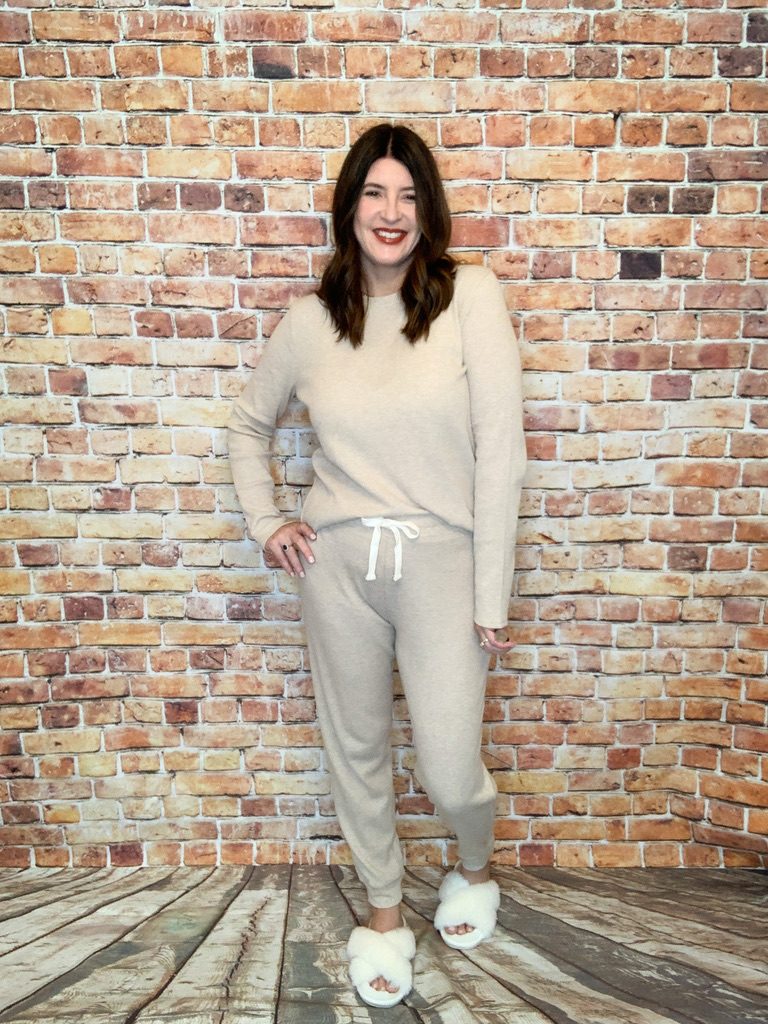 When it's time to wind down for the day, this waffle knit top and joggers will be a welcome site. These pieces are soft and warm, but not too hot for us women who tend to get hot flashes. I am wearing a medium in both the top and bottoms. This is the oatmeal color, and there are other colors to choose from.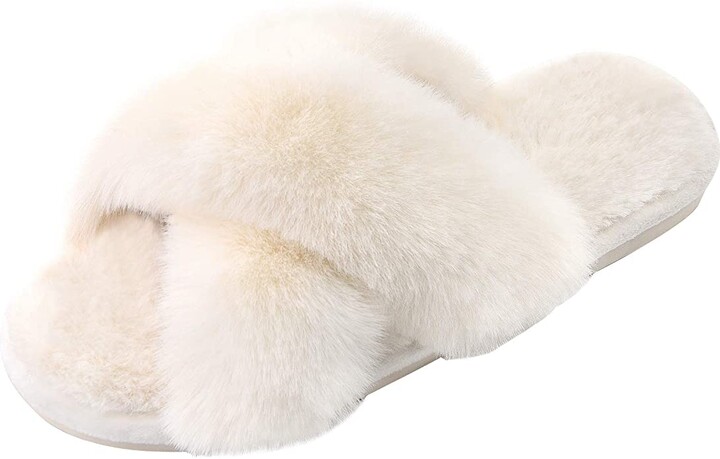 Complete this lounge look with some fuzzy slippers. These are from Amazon and come in several colors.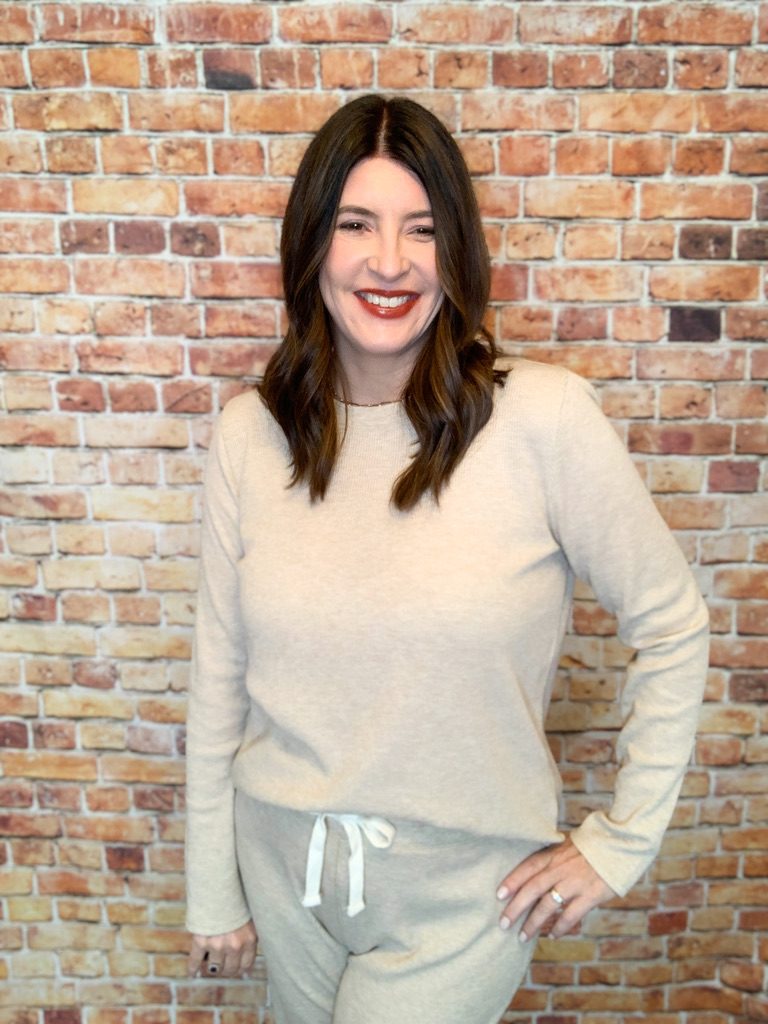 So there you have some outfit ideas with classic style from J.Crew Factory. Let me know your thoughts on these down below in the comments! For more fall fashion, you might like this post.