As you might imagine, I spend a lot of time looking at all the current and upcoming trends in fashion. There are a few styles that are starting to really stand out for fall 2021, and today I have ten things you might want to add to your fall wardrobe.
If you're new here, let me reiterate my opinion on trends. I think trends are fun, and as a fashion blogger I enjoy following them and trying new things; however, it's okay to pass on any current trend that does not flatter your body type or match your personal style!
1. Sweater Vest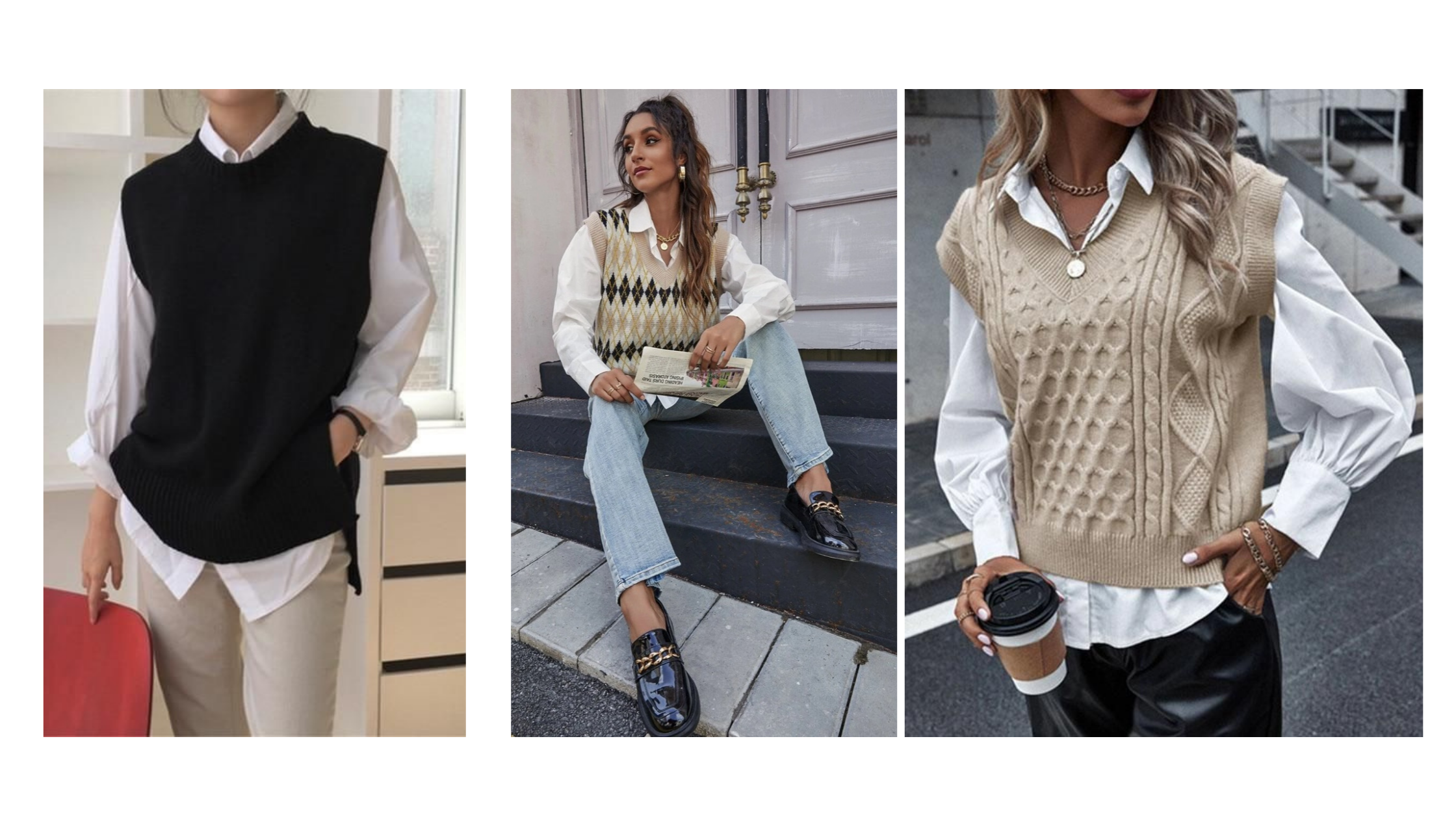 I've been seeing a lot of sweater vests, and at first they made me cringe. This trend can look very chic and classic or just plain awful. I think you have to be very careful with this one, and style it in a modern way or it can look a little nerdy.
You are going to want to wear a very tailored and classic top under your sweater vest…preferably with a collar. A simple white button down would be a good wardrobe staple in and of itself.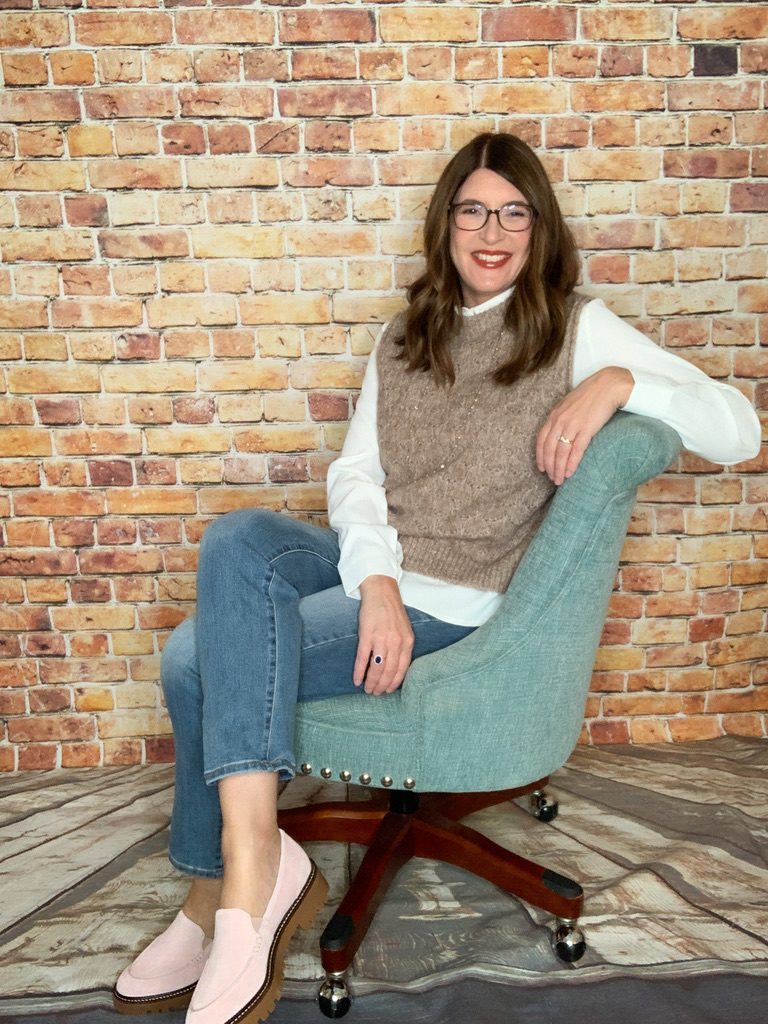 My sweater vest is from Target (Universal Thread). I sized up to a large to make sure it would be roomy for a shirt underneath. My white button down top is from Amazon and is a size medium. It is a nice thin fabric and will layer well under sweaters and jackets.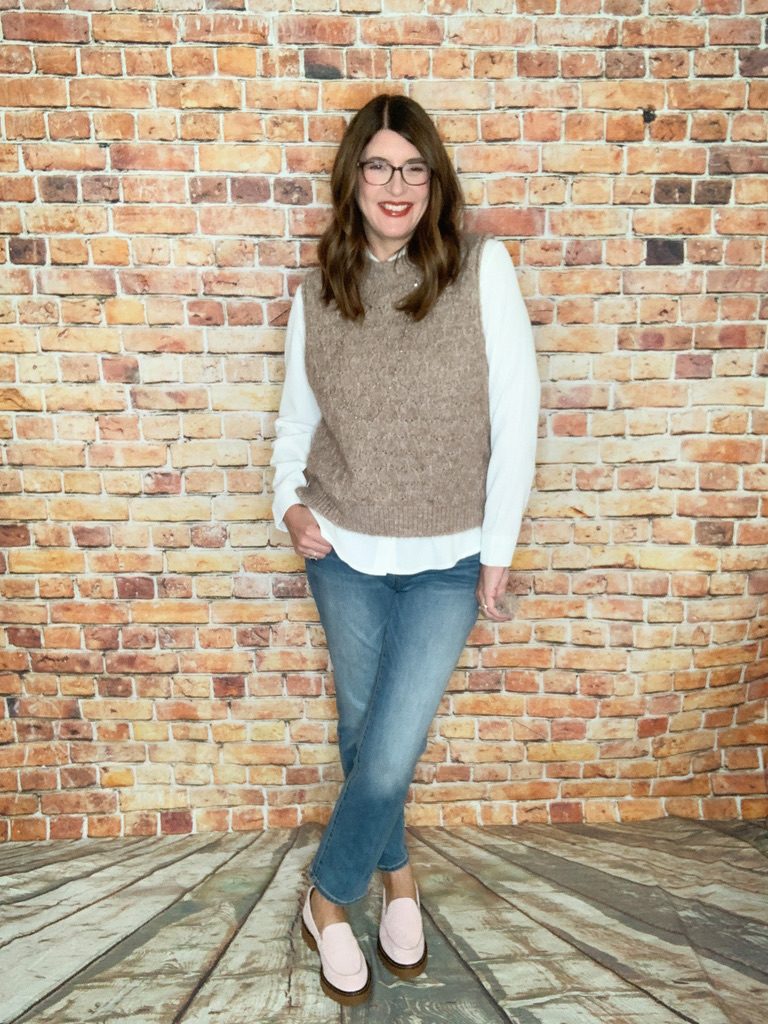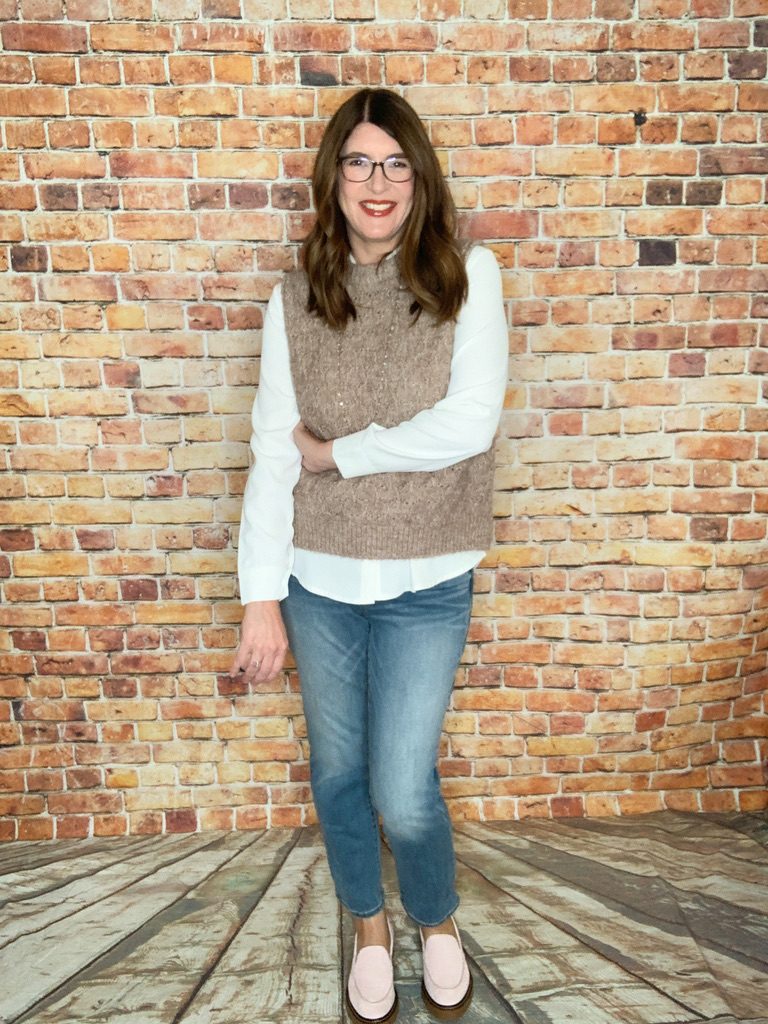 2. Chelsea Boots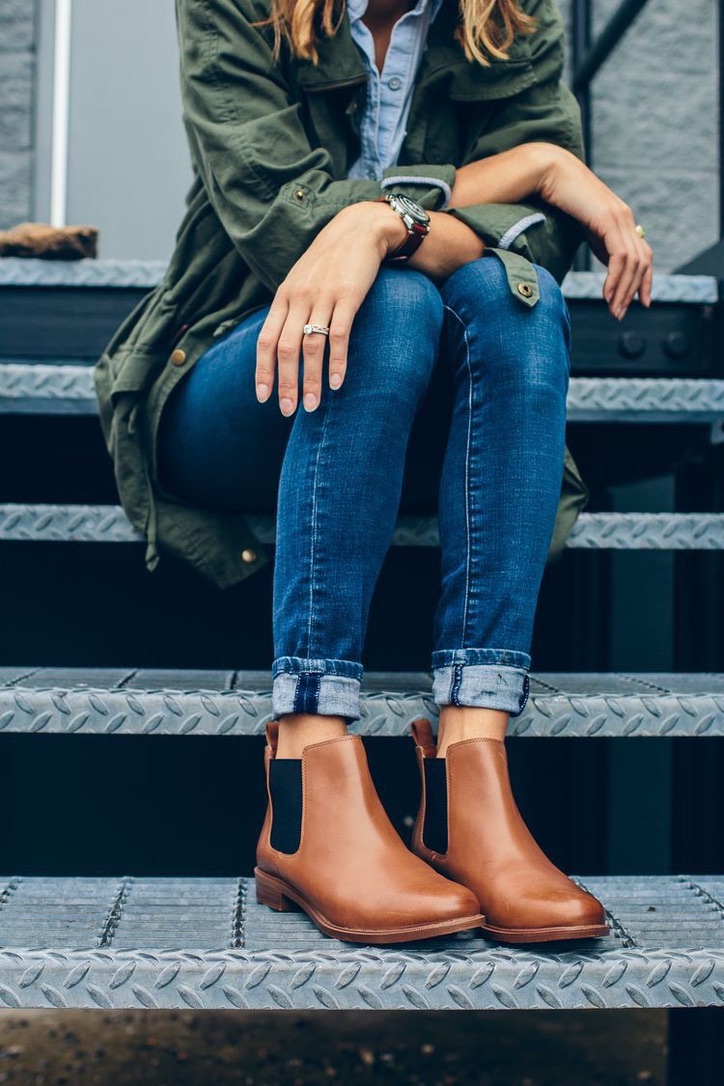 The 90's vibe is really influencing fashion right now. I was in my 20's during the 90's and I remember wearing chunky shoes. Chelsea boots are are close-fitting, ankle-high boots with an elastic side panel that are typically pull on style. They can have varying heel styles and heights, but the chunky platform heels are very on trend for fall 2021.
I decided to try this pair by Steve Madden. They are a nice light neutral with a chunky sole and heel.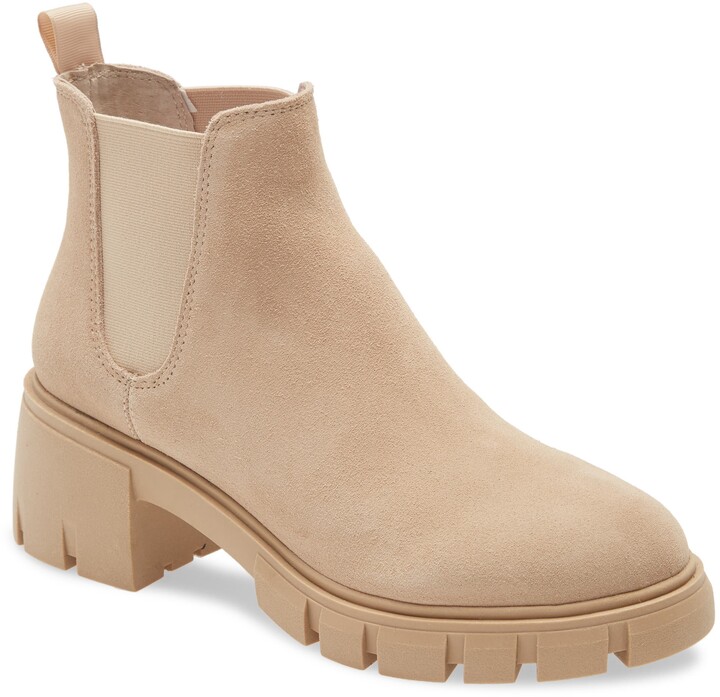 In the first example, I styled the boots with a neutral sweater and cropped flare jeans.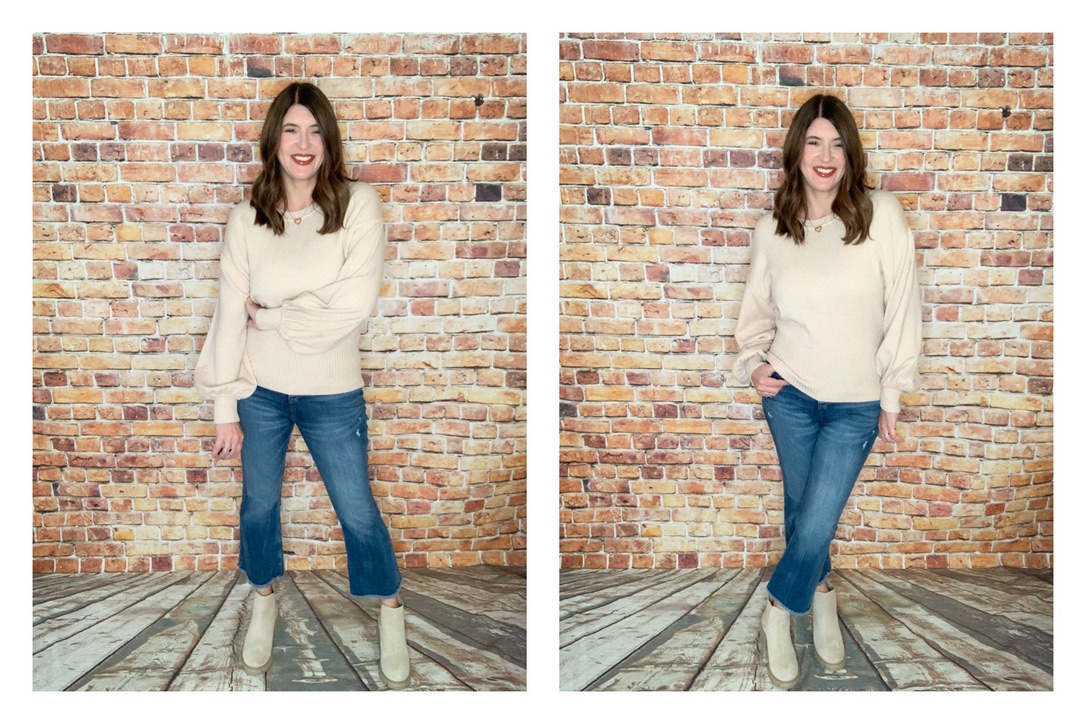 In this outfit, I chose straight leg jeans cuffed just enough that a little bit of skin is showing. My sweater is a recent purchase by Time and Tru. It is buttery soft and very affordable.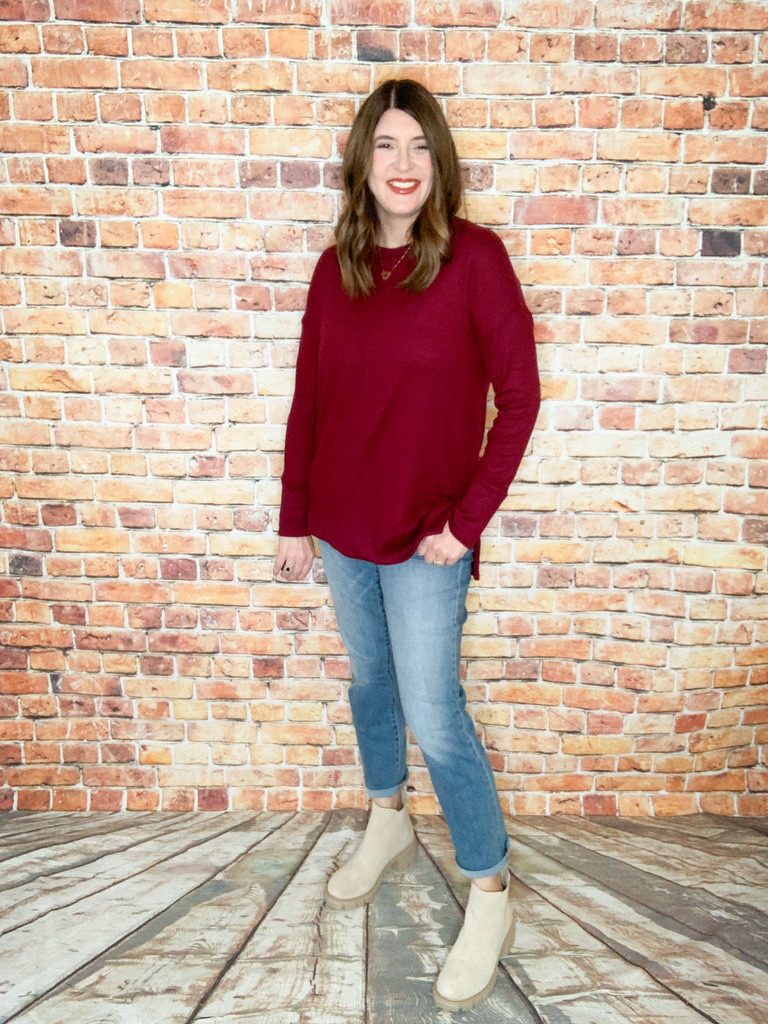 The nice things about chelsea boots is that they come in a wide variety of styles, so you can get as edgy as you like. This is definitely a different look for me…what do you think? I'm still not sure about the chunky look, but they are fun to try. I will link some other styles of Chelsea boots if this 90's look is not your thing.
3. Handbag With Ruched Texturing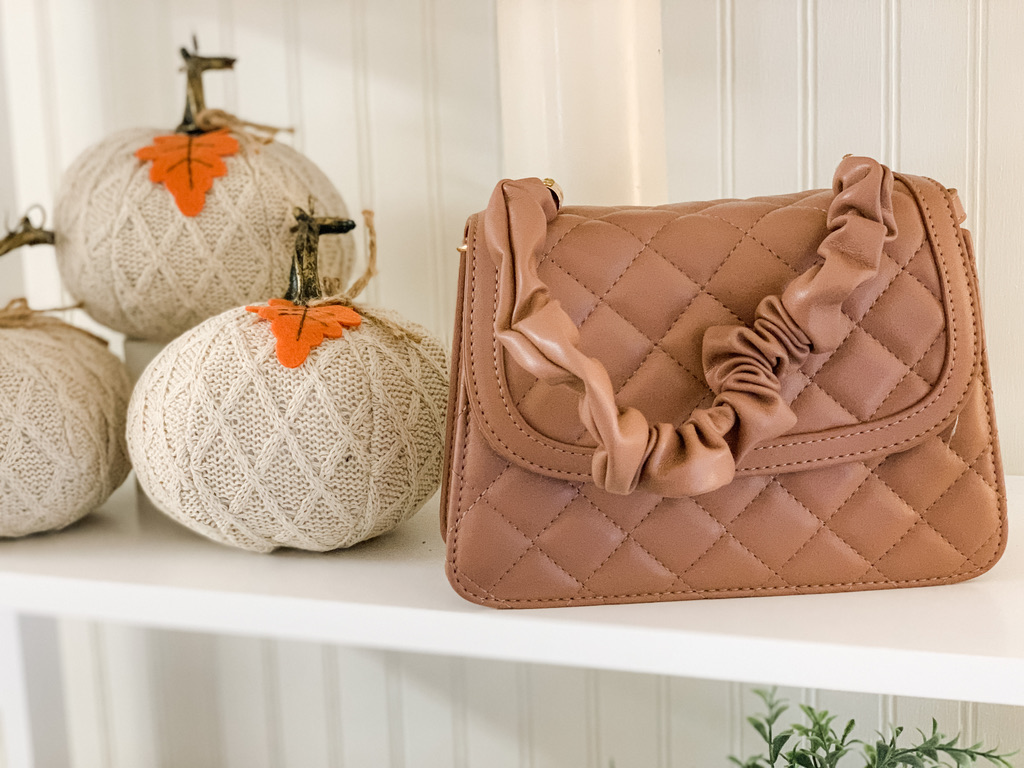 If you are thinking of purchasing a new handbag this fall, one with a ruched handle or texture will be right on trend. I'm seeing these from ultra high end brands to more affordable brands.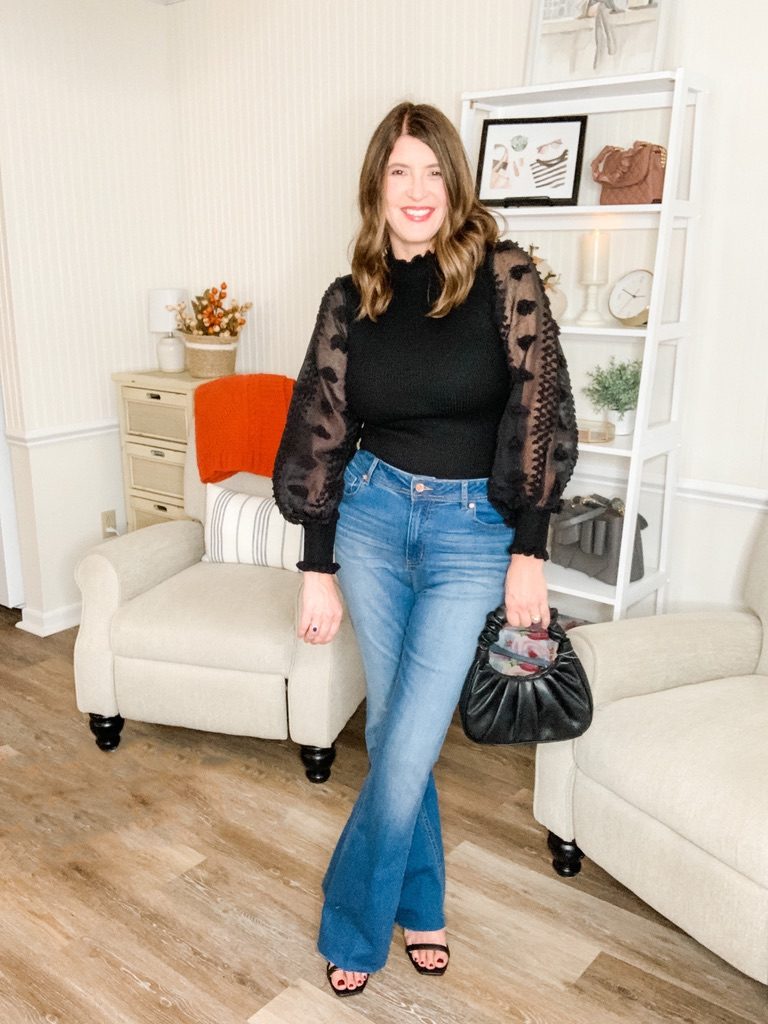 4. Loafers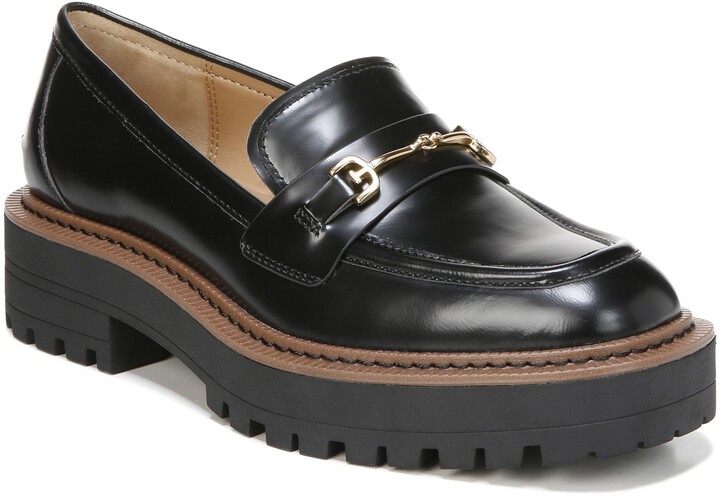 When it's time to put away the sandals, a nice pair of loafers will serve you well this fall. Again, the chunky soles are in, but you can also go with a flat classic loafer as well. They pair well with jeans, or dress pants.
I guess I was feeling trendy when planning this post, so I went with another chunky style, but this time in a pretty pastel pink loafer. This is something that I definitely don't have in my current wardrobe! I actually liked these better than I thought I would.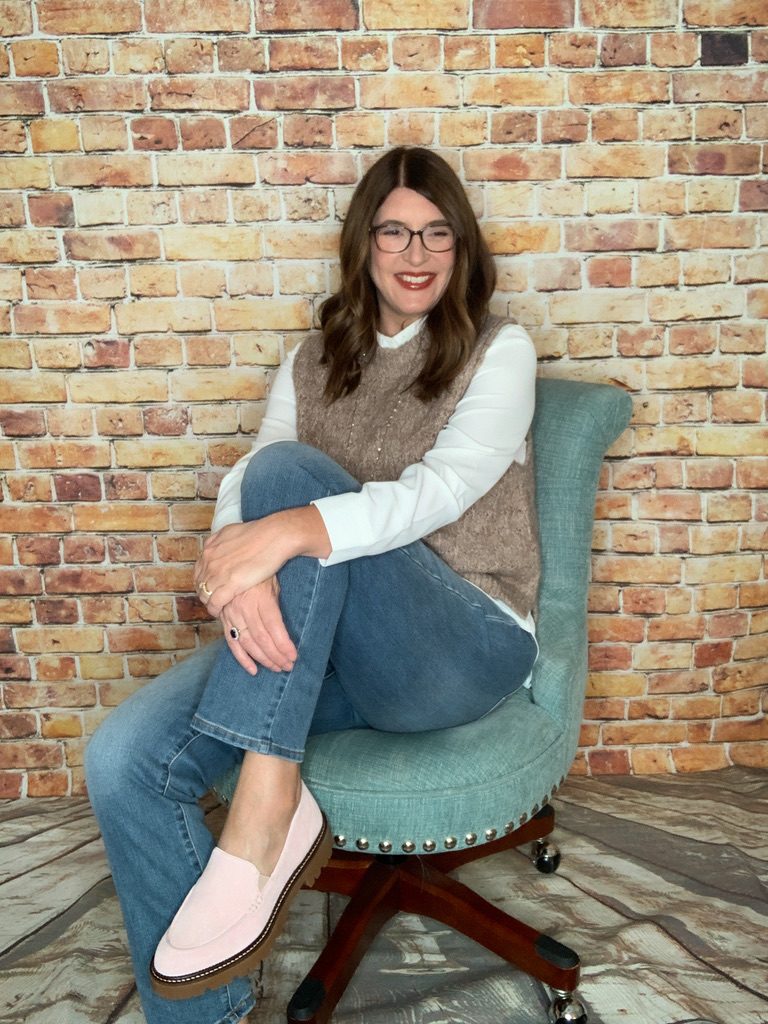 I've linked all different style of loafers for you to browse in the shopping widget below.
5. Straight Leg or Flared Jeans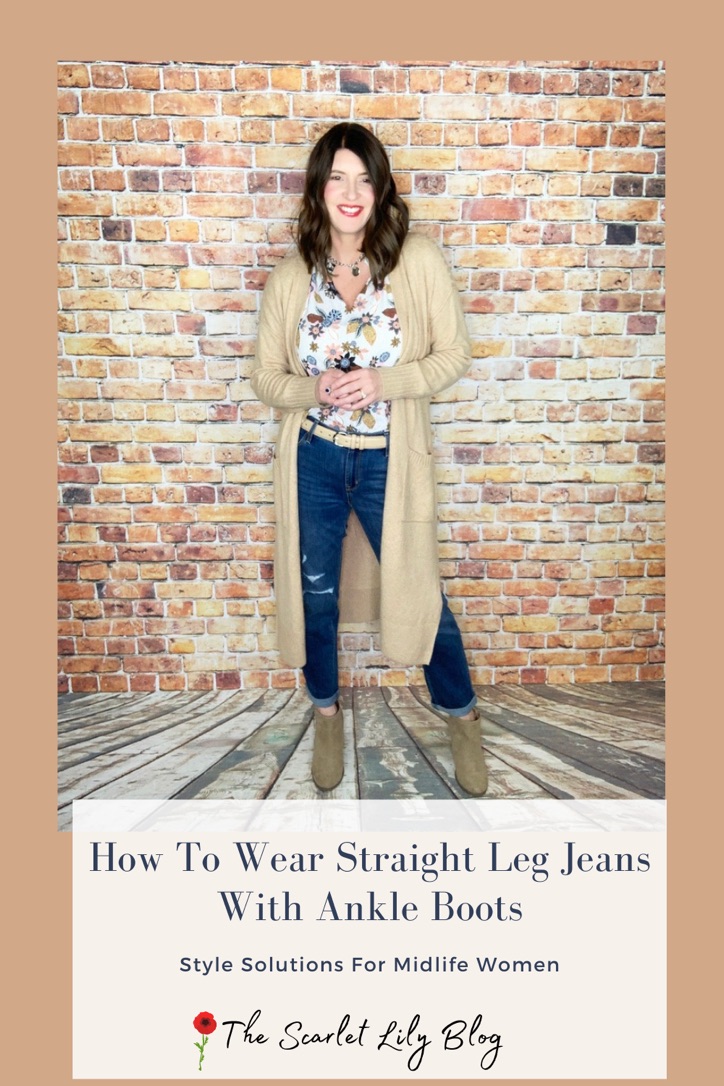 Denim will always be a wardrobe necessity, and straight leg or flares is the way to go this fall. It takes some time to get used to the silhouette of a more relaxed fit jean after wearing skinny jeans for years, but there are so many variations that every woman should be able to find something that she likes.
If you struggle with what shoes to wear with straight leg jeans, you might enjoy this post that I wrote earlier this year.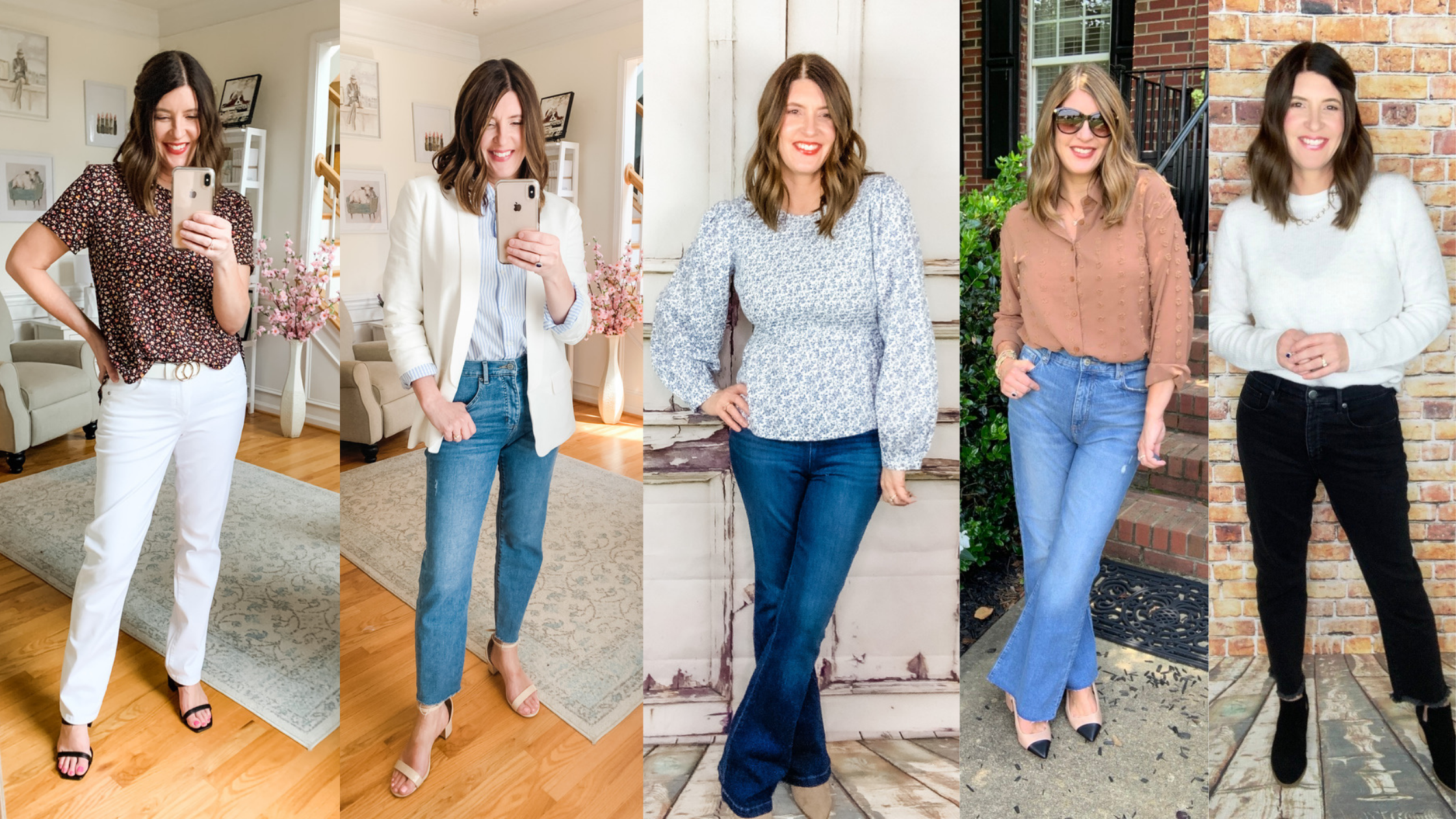 I could devote an entire post to denim, but here are some examples of straight and flared styles. They come in various lengths, colors, and some have distressing.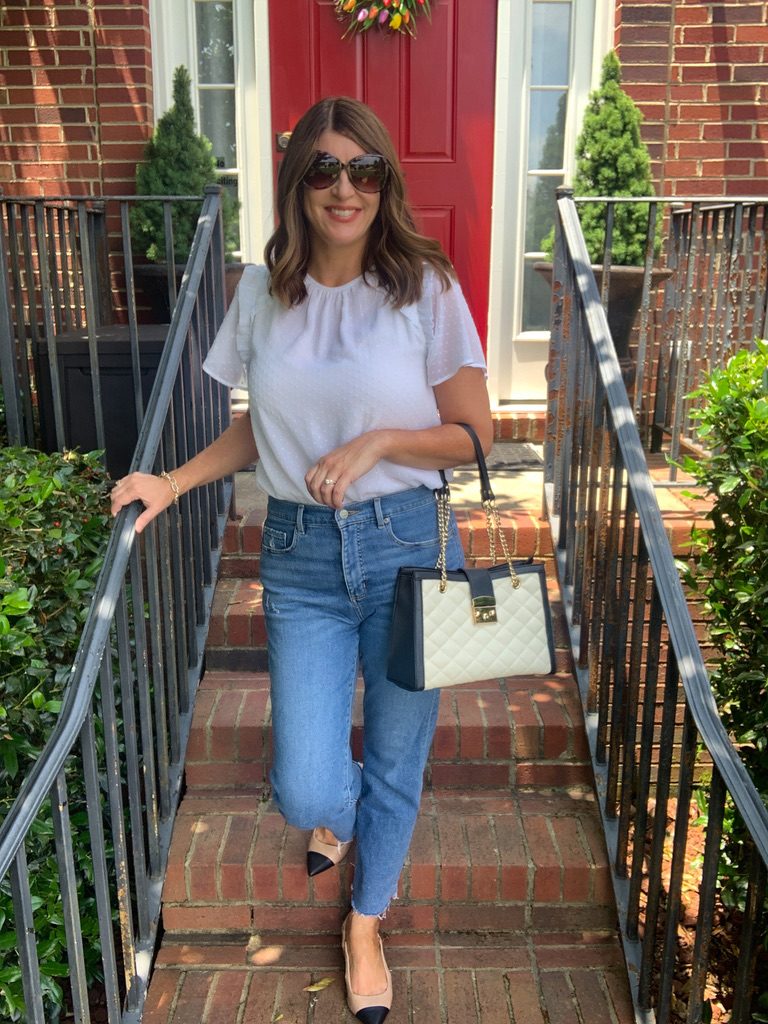 I will link some of my personal favorites, but if you are looking to update your fall wardrobe consider trying something besides a skinny jean.
6. Skort/Athletic Skirt
The skort is making a comeback, but it a different way than the one you might remember from a few years ago. This year's trend is to wear an athletic skort, such a one you might wear for tennis or running. You can dress them up or down. We recently went to a college football game, and I can't tell you how many young girls were wearing these! I think us more mature women can wear them too!
I ordered several skorts to try for myself, but this style from Amazon was my favorite! It comes in numerous colors, but basic black is always a good choice.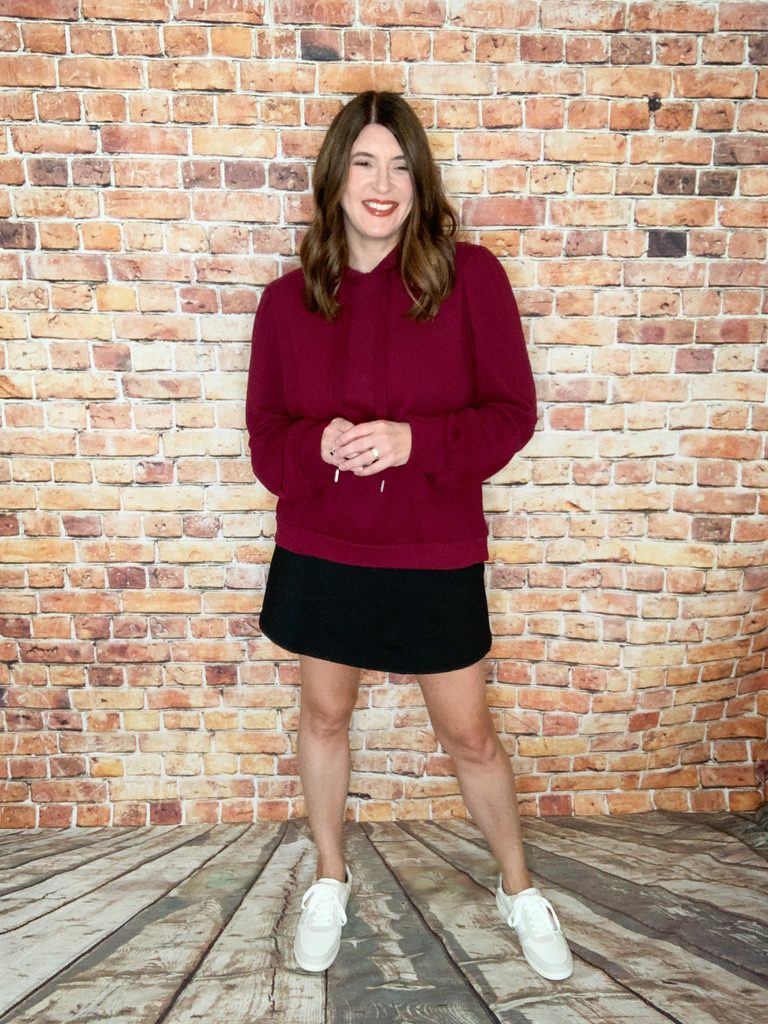 For this look, I chose a cozy oversized sweatshirt and sneakers to pair with the skort. This is so comfortable for running errands or just working around the house.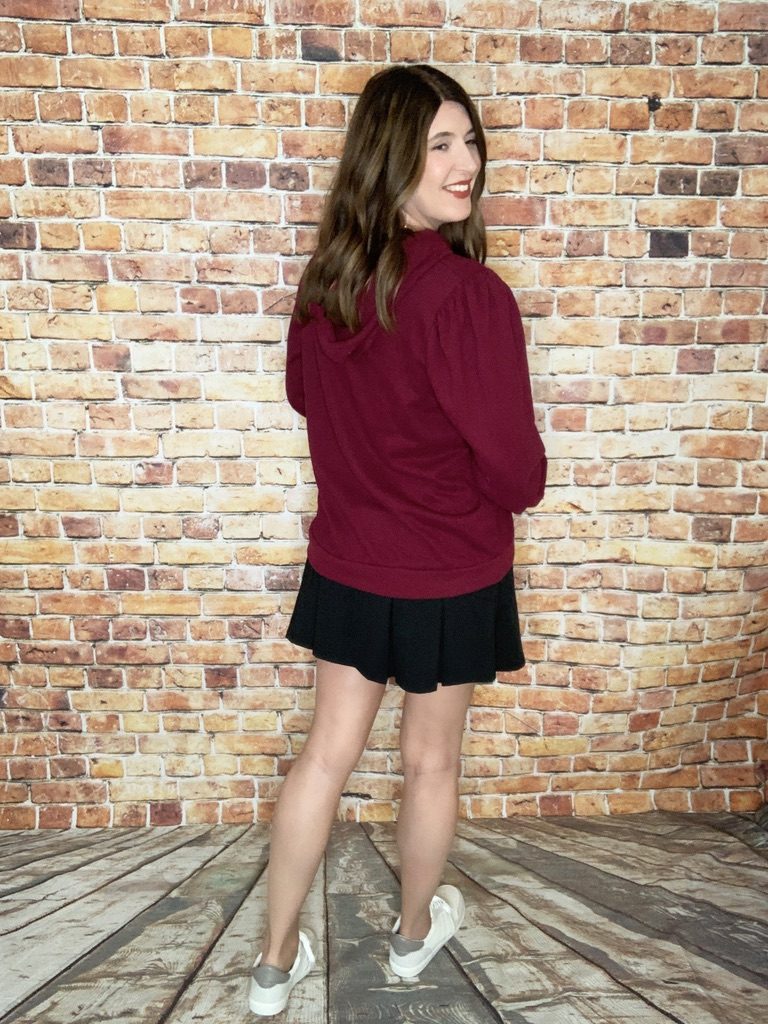 Here is a back view. As you can see, it has a few pleats in the back, but not too many and the length is appropriate for someone my age (50). Of course there are built in shorts underneath, so there is no need to worry about the wind catching your skirt!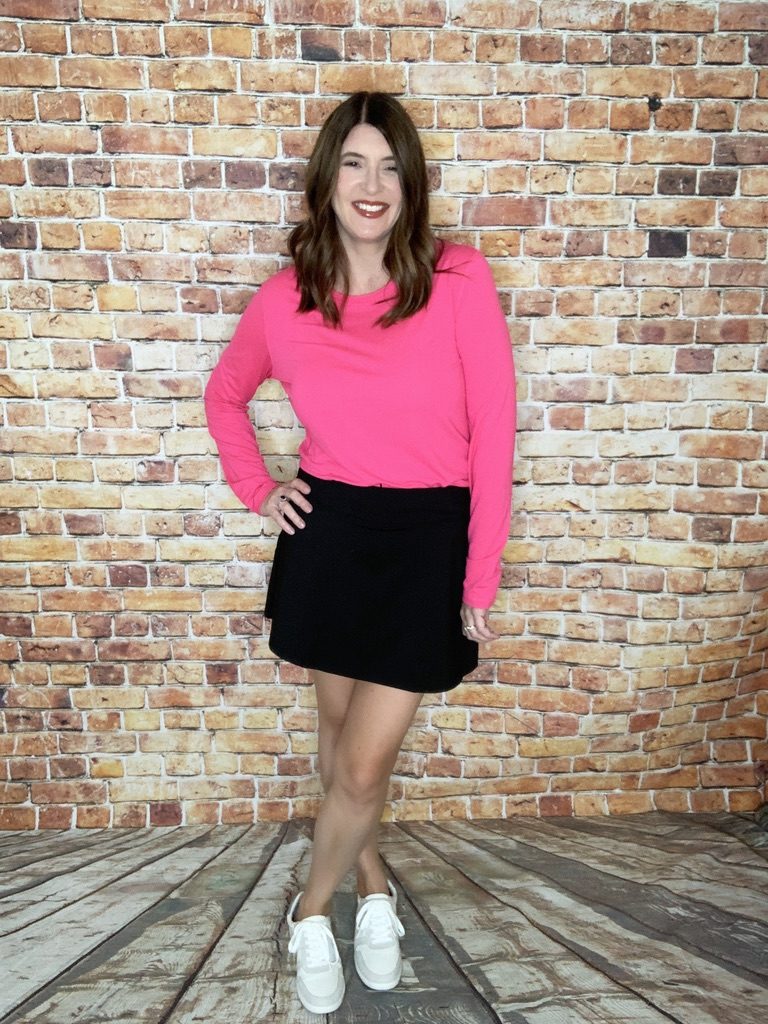 You can also wear your skort with a simple tee or workout top as I have done here.
This is a great alternative if you are like me and don't really enjoy wearing shorts. They are also a good transitional piece if you live in a warmer climate and still have plenty of 80 degree days ahead for the next month or so.
7. Dainty Necklace
The jewelry trend is still leaning toward dainty, understated pieces…especially necklaces. Consider a simple necklace that goes with everything to add to your fall collection.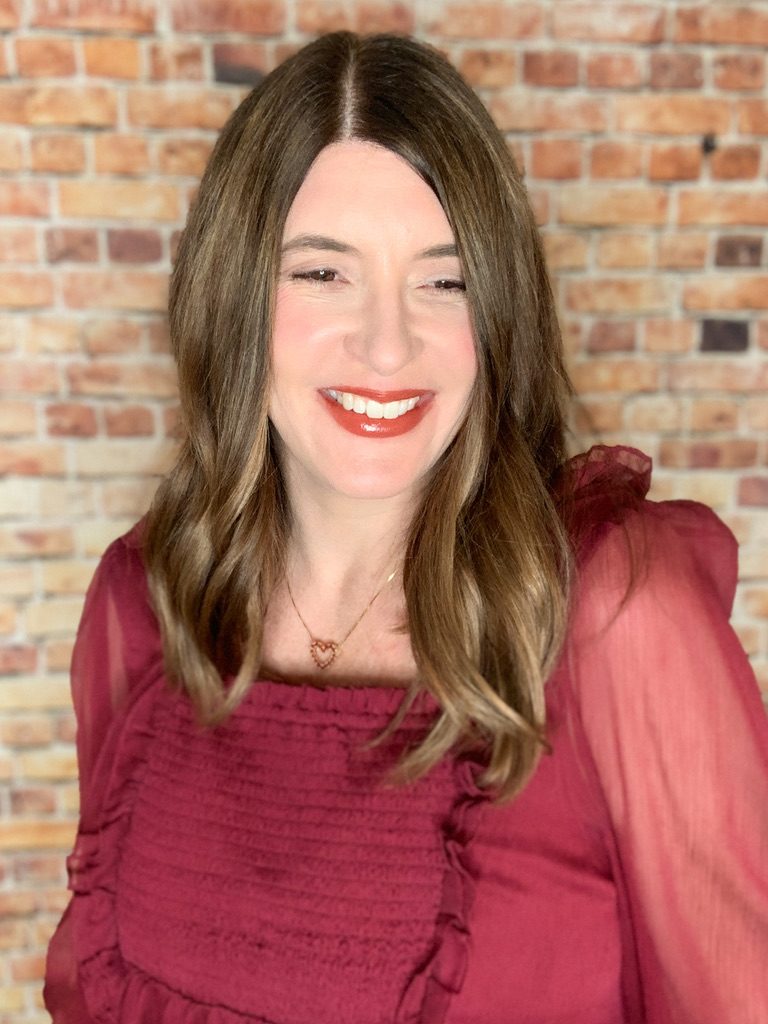 8. Lightweight Jacket
A lightweight jacket is another wardrobe staple. Consider what type of jacket you already have and then try adding something different. If you already have a denim jacket, you probably don't need another one. Try a moto jacket or a twill fabric with a tie waist.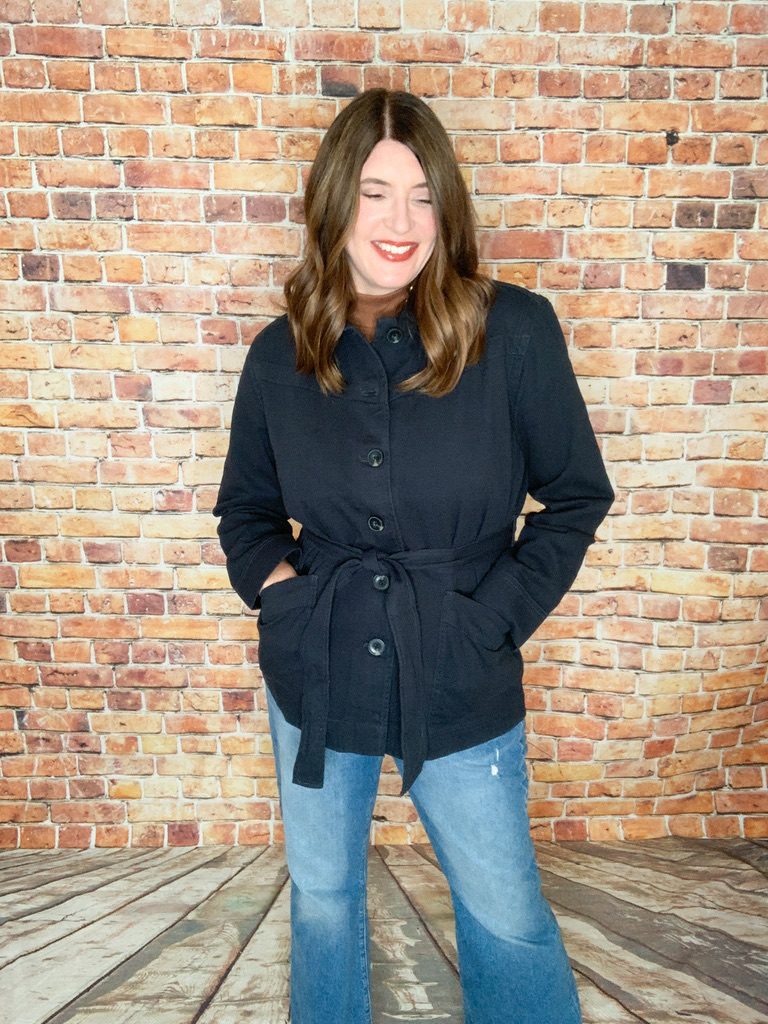 This belted jacket is by Free Assembly and is a nice lightweight fabric for a cool day.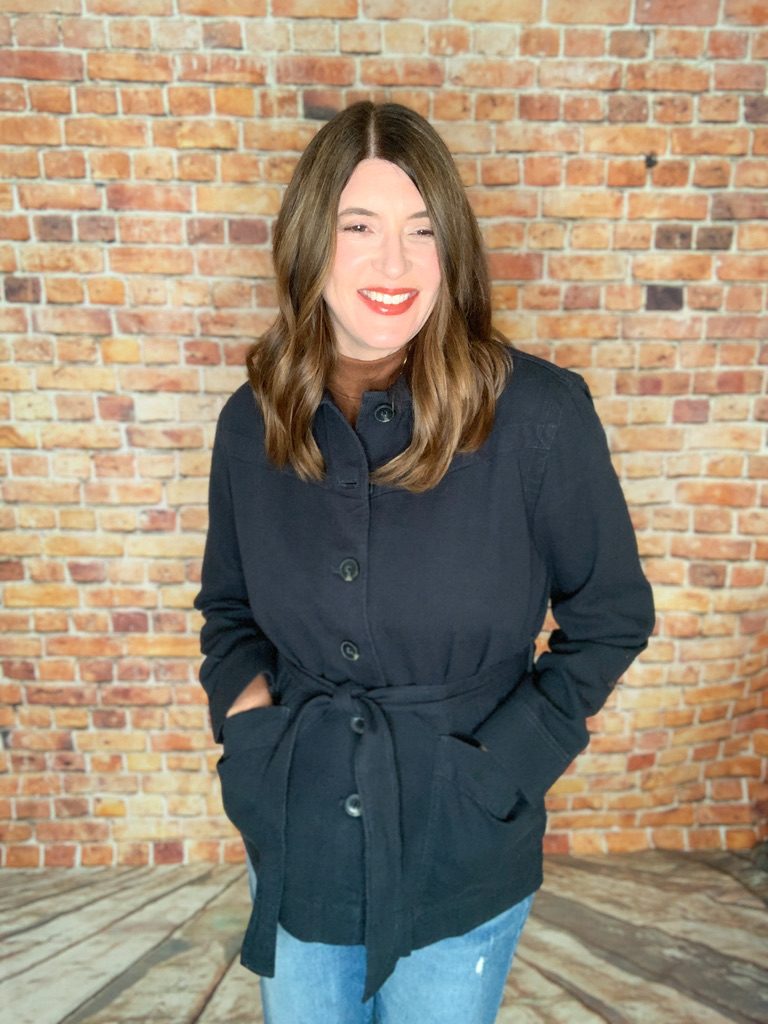 9. Top With Lace Detailed Sleeves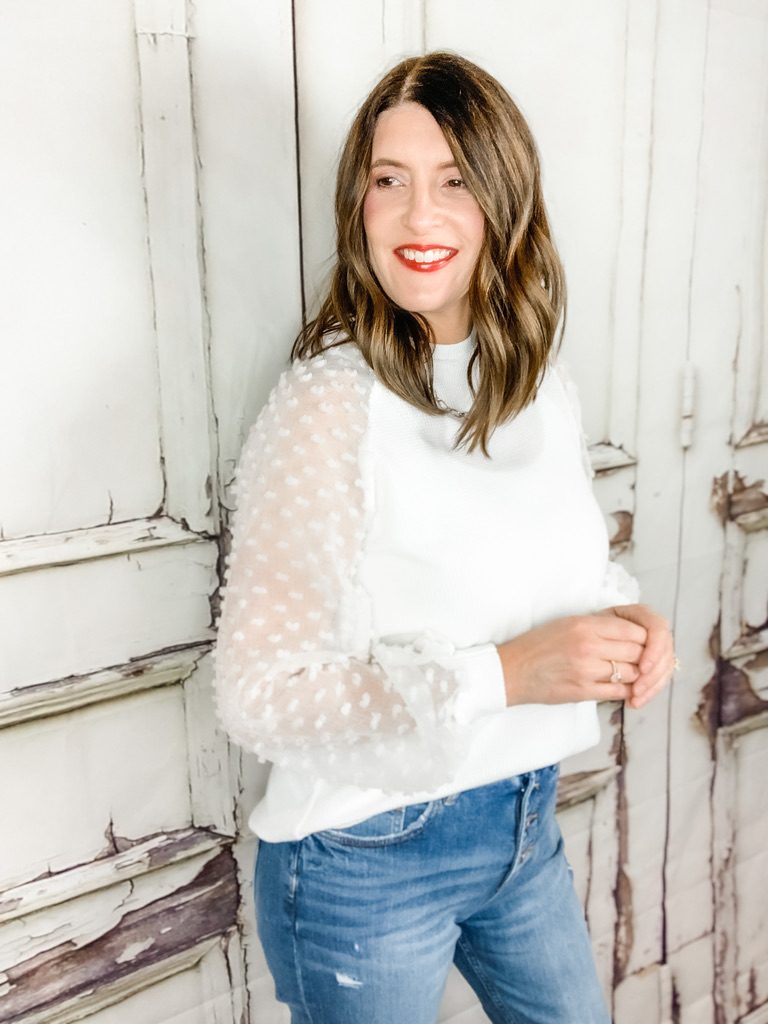 If you would like one piece to dress up your wardrobe, a top with lace detailed sleeves is a good choice. These are showing up everywhere, and I have found several pretty styles that are very affordable.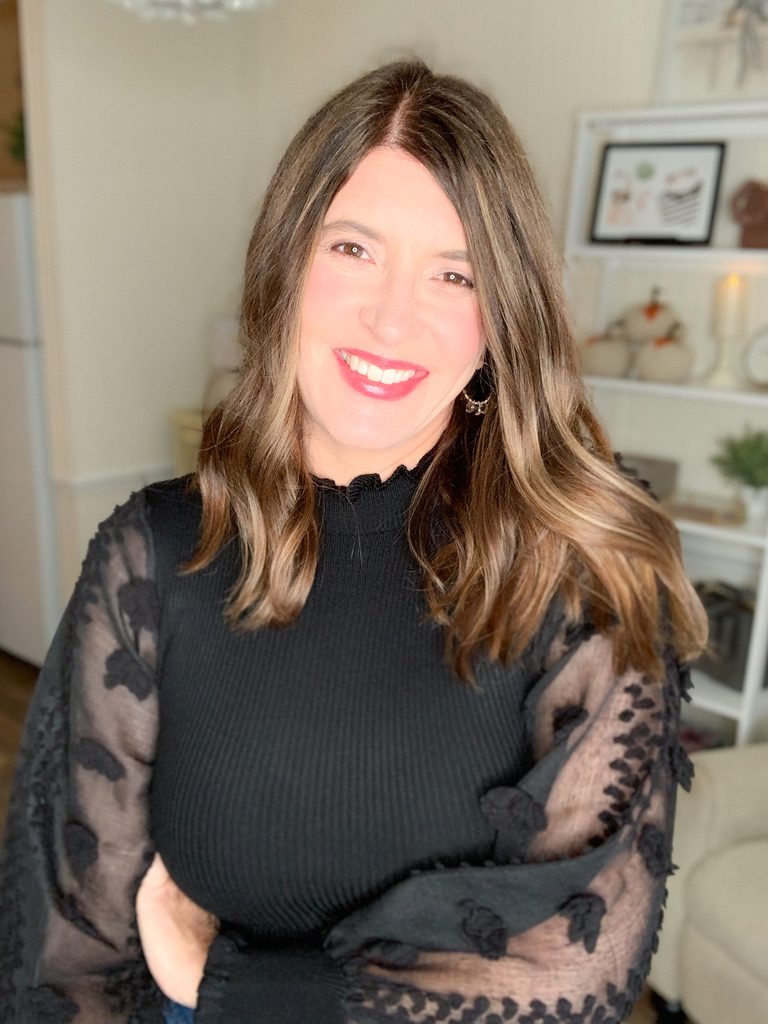 10. Clogs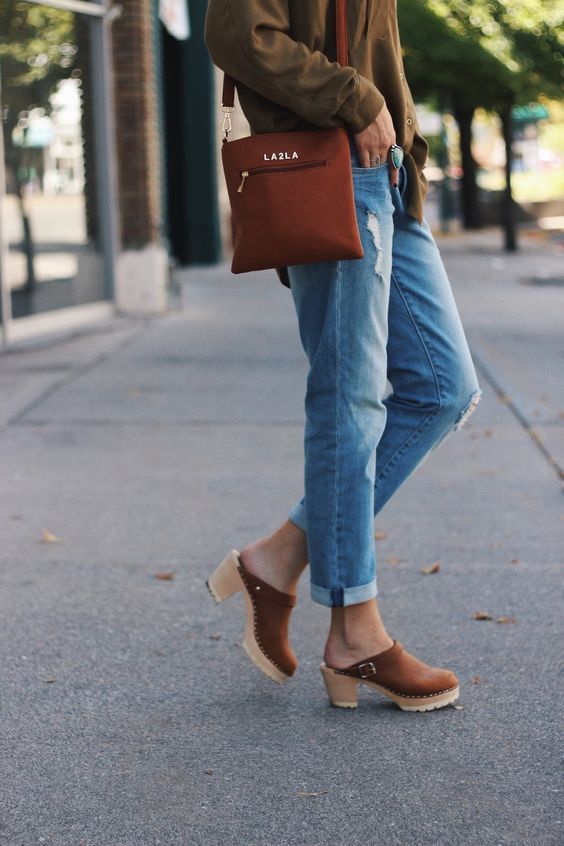 Another shoe trend I am noticing are the classic clogs. I've always loved this style. I remember in second grade when I got my very first pair! Anyway, they are a little boho looking if you like that style. I love wearing them with my flare jeans.
I recently purchased these black clogs from Target. They have a cushioned footbed and I had to have them! I really wanted the brown, but they didn't have my size.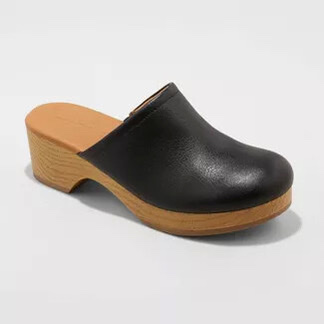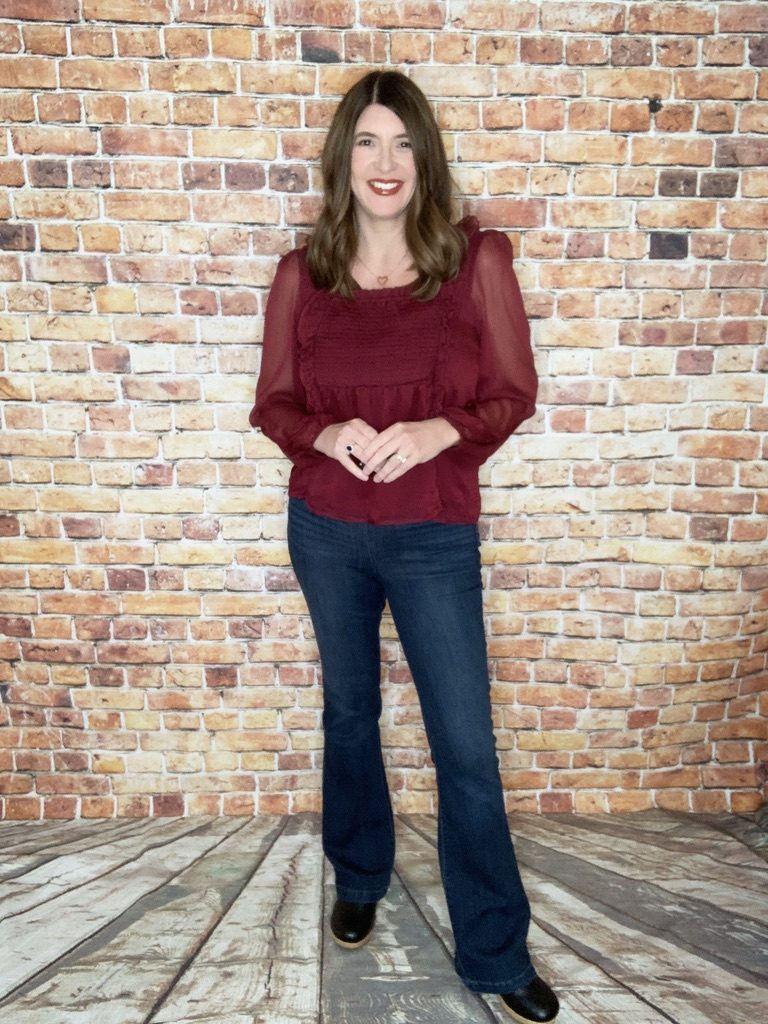 These are the Melissa pull on flare jeans by Sophia Vergara. My top is by Time and Tru and is a fun dressy top for fall!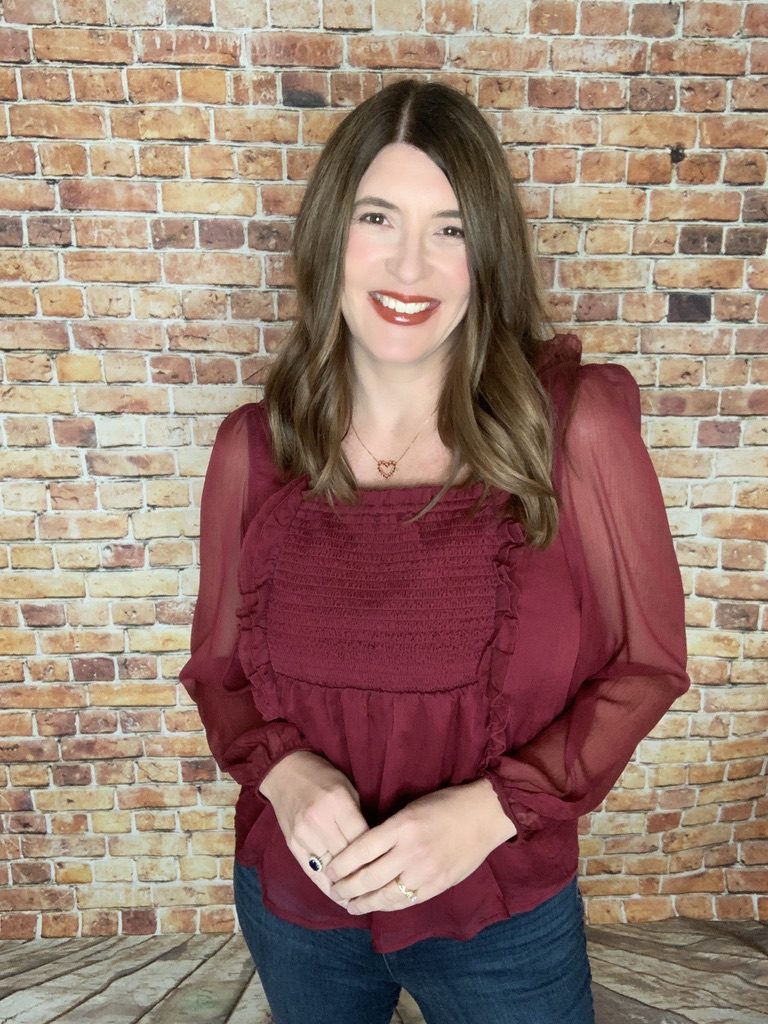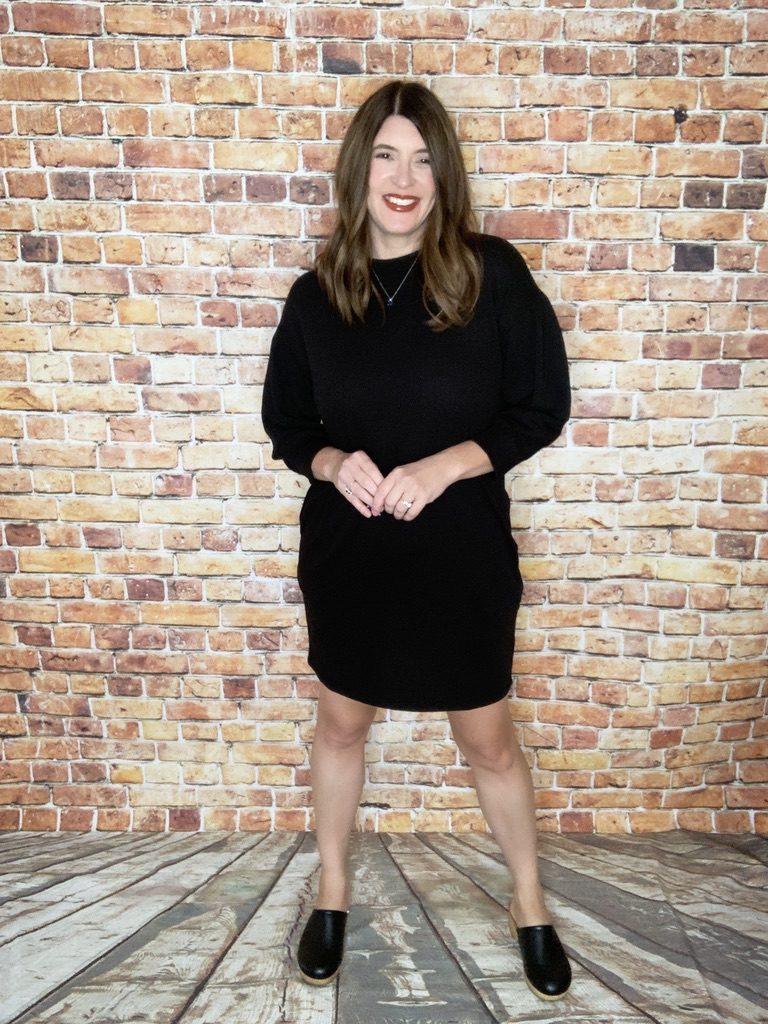 Here I paired them with a casual sweatshirt dress by Time and Tru. This dress runs big, and I sized down to a small.
I hope you find this helpful as you start to put together your fall wardrobe. What trends are you loving this season?