I'm excited to share today's post because the topic is my favorite type of outfits…lounge clothes! I'm seriously addicted to them and today I have some adorable cozy loungewear for winter. These are irresistibly comfortable and would also make great gifts!
Secret Treasures Plush Winter Foil Snowflake Set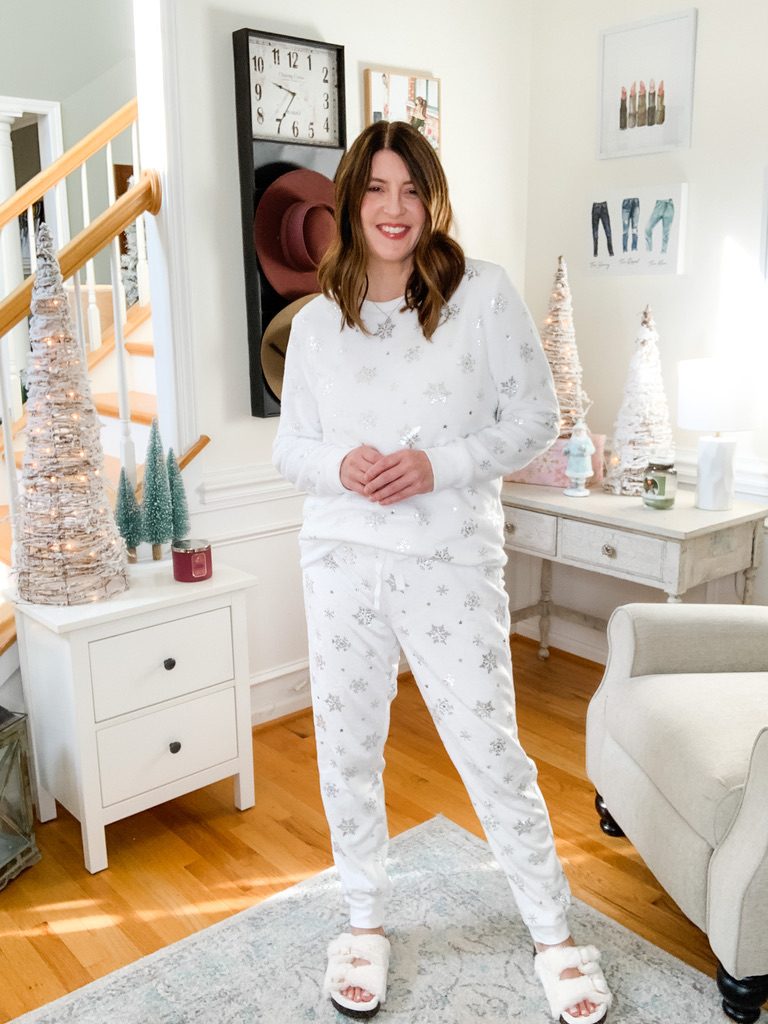 The first cozy loungewear for winter is this plush top and bottom set by Secret Treasures. This is the Walmart line of pajamas and loungewear and I have been loving this brand for a couple of years now.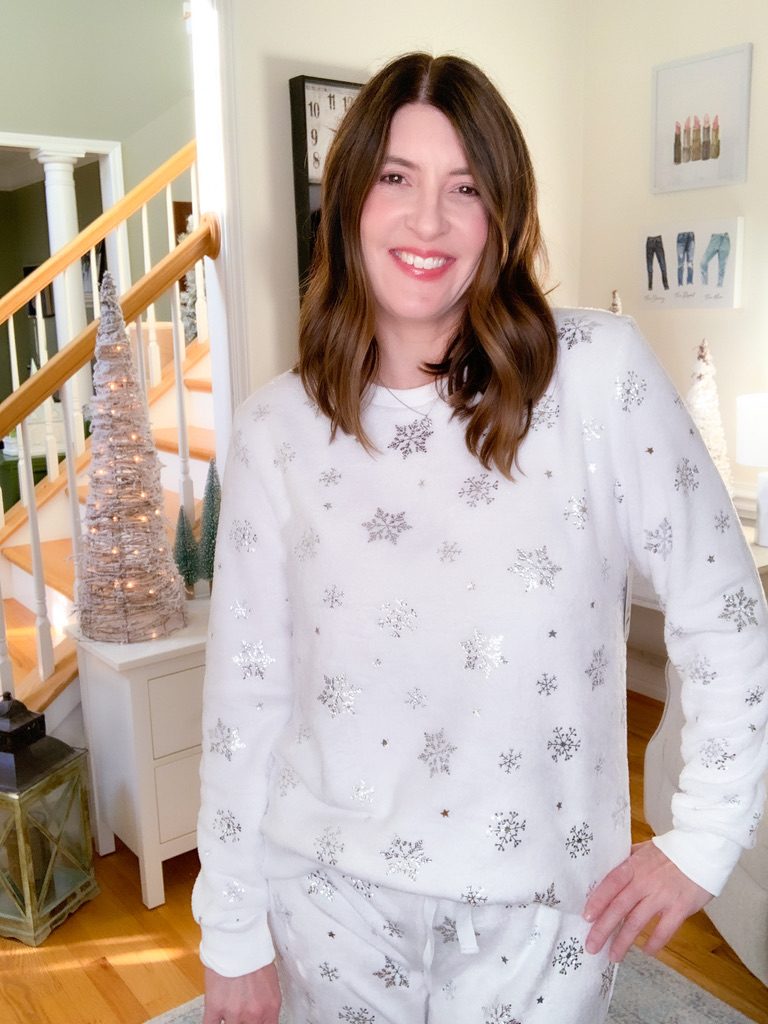 This set is white with silver snowflakes and is just so wintery. I am wearing a size medium which is my normal size in this brand. I wish could could feel how soft this is! This set comes in several other colors/prints, so click on the link to see all the options.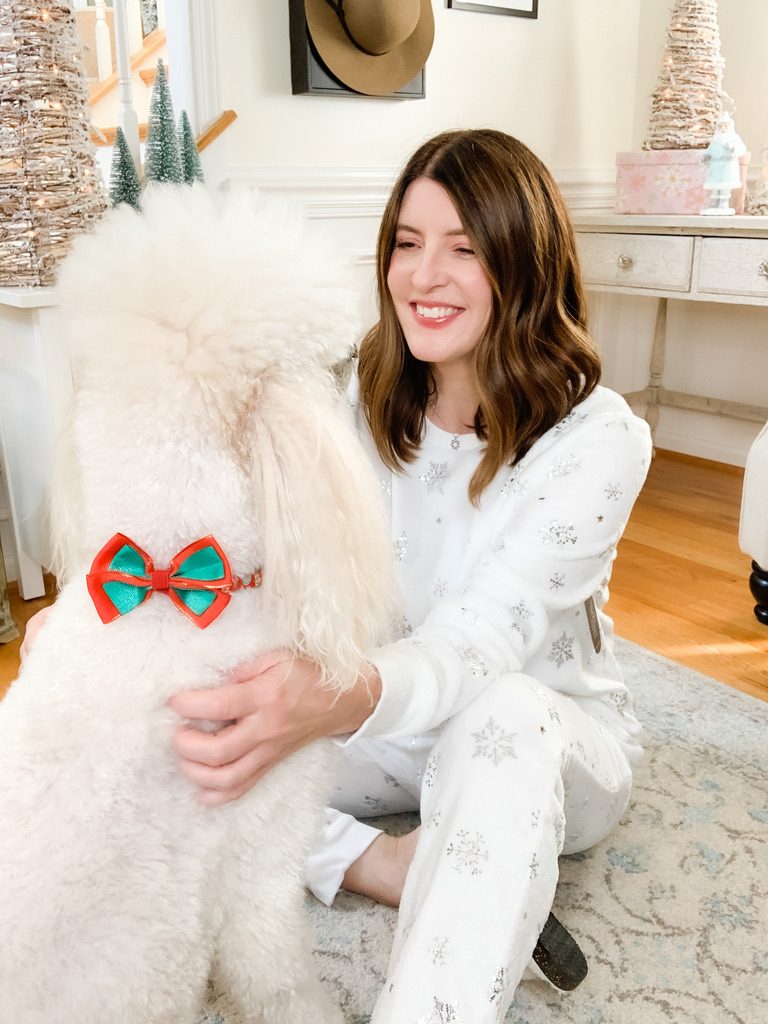 Lily and I will be spending some serious cuddle time while I'm wearing these. This is the perfect set for a cold winter evening.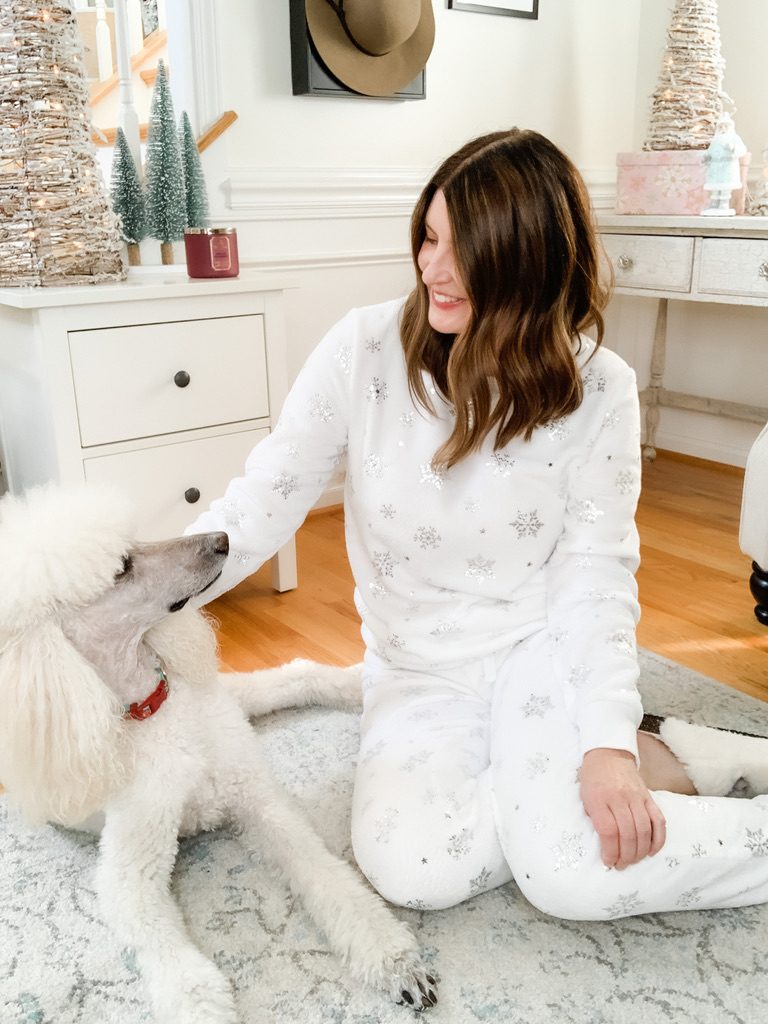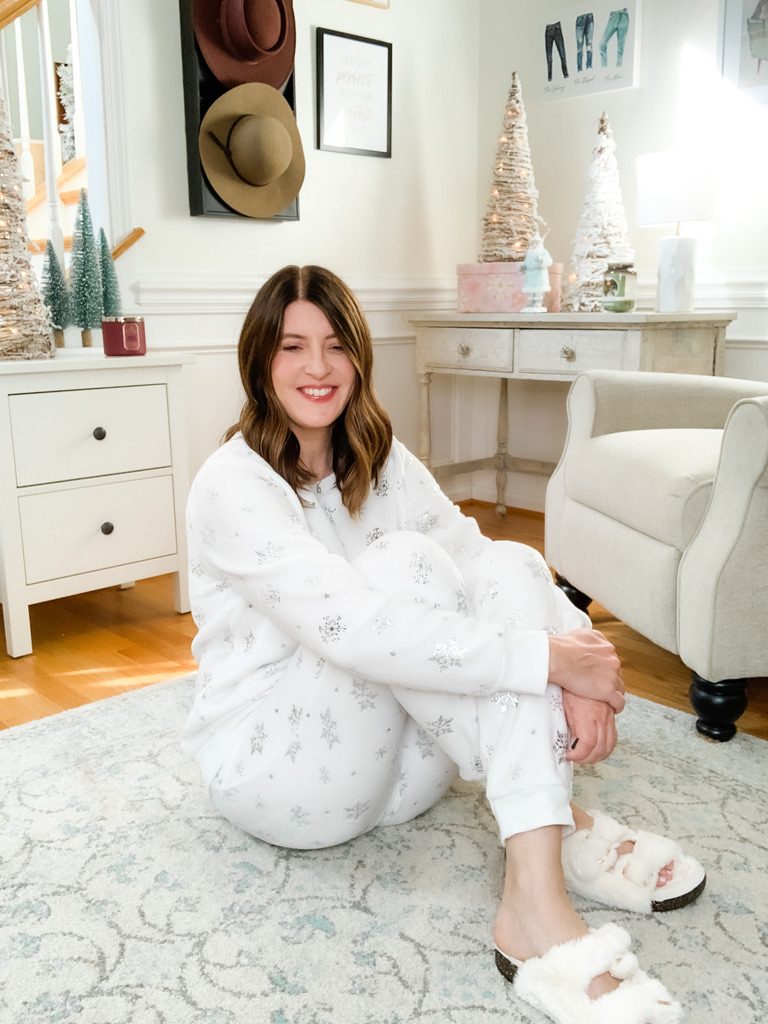 I'm also wearing the Luxe Faux Fur Slide Slippers. My husband laughed at them, and they are a little funny looking, but they are awesome! The perfect combination between a slipper and a sandal. They are warm and they have a hard sole so you can wear them outside if you need to. No, you can't wear them to the grocery store, but you can walk your dog or walk to the mailbox in them.
Secret Treasures 3-Piece Pajama Set with Socks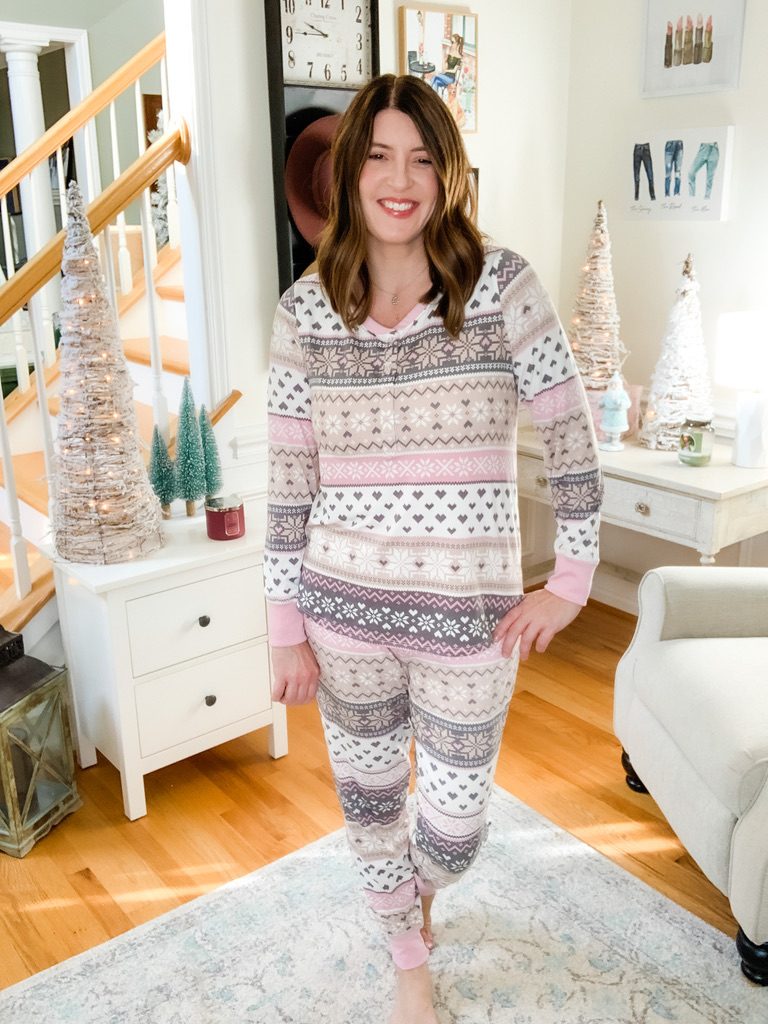 The next cozy set is this three piece set in the heart fairisle pattern. This fabric is not as thick as the snowflake set, but is just as warm and soft. It also comes with matching socks, which I did not put on.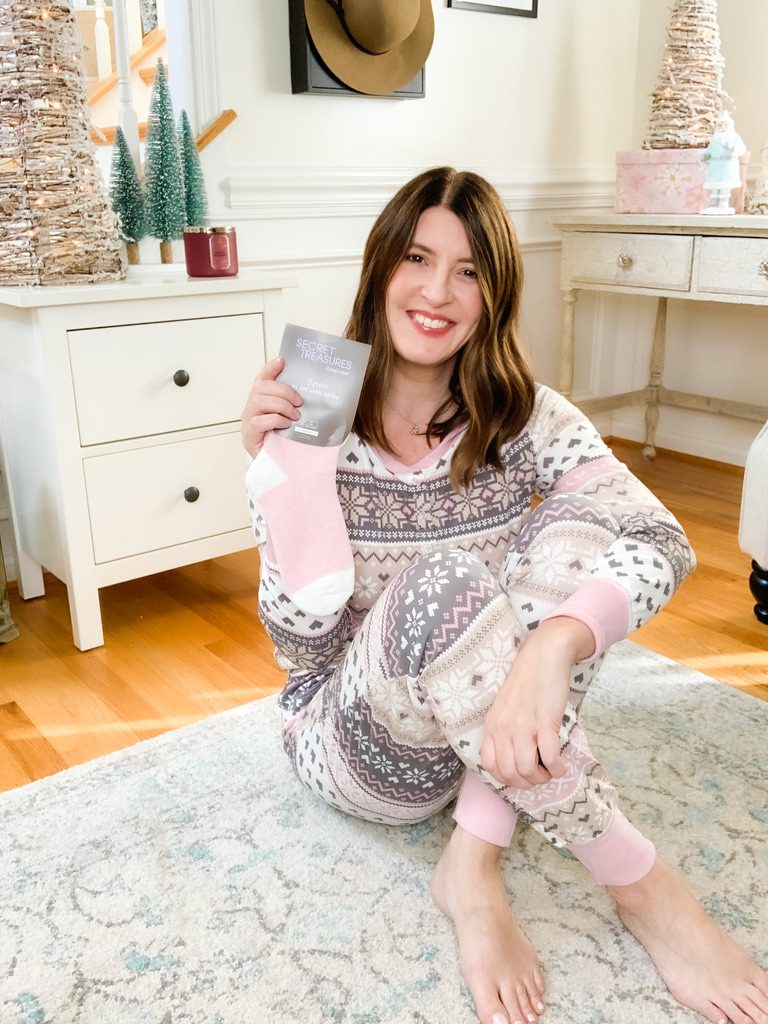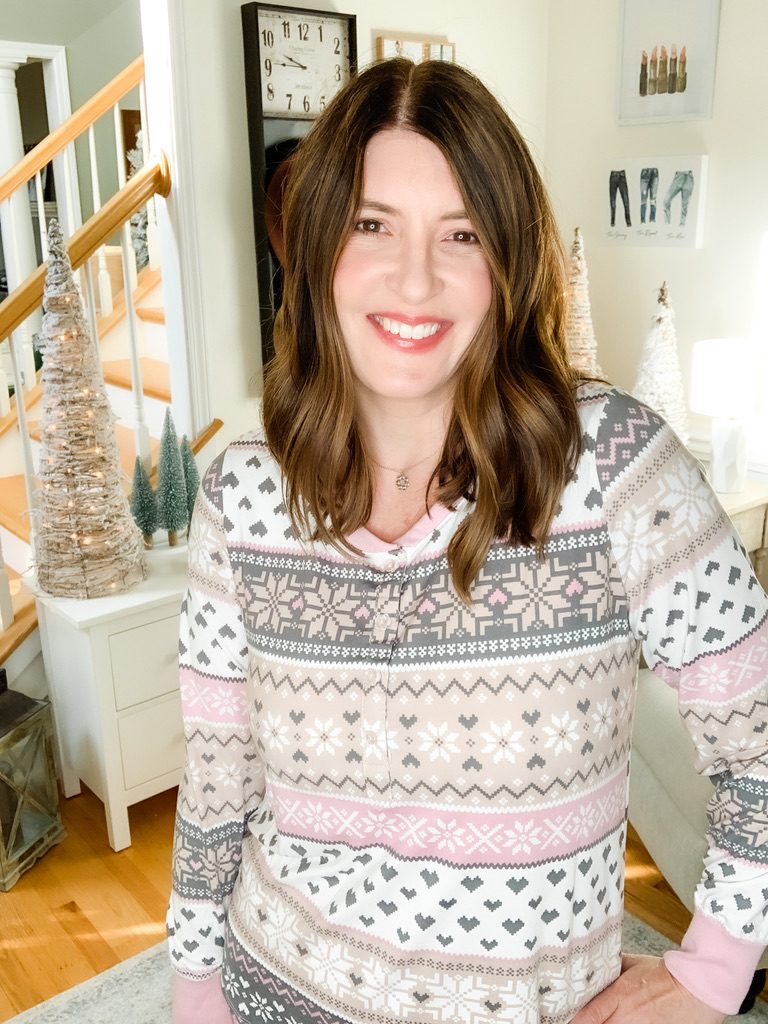 I think the pale pink and grey color combination is pretty and great for the winter months. I am also wearing a medium in this set. It comes in other prints as well, so click on the link to see all the other looks.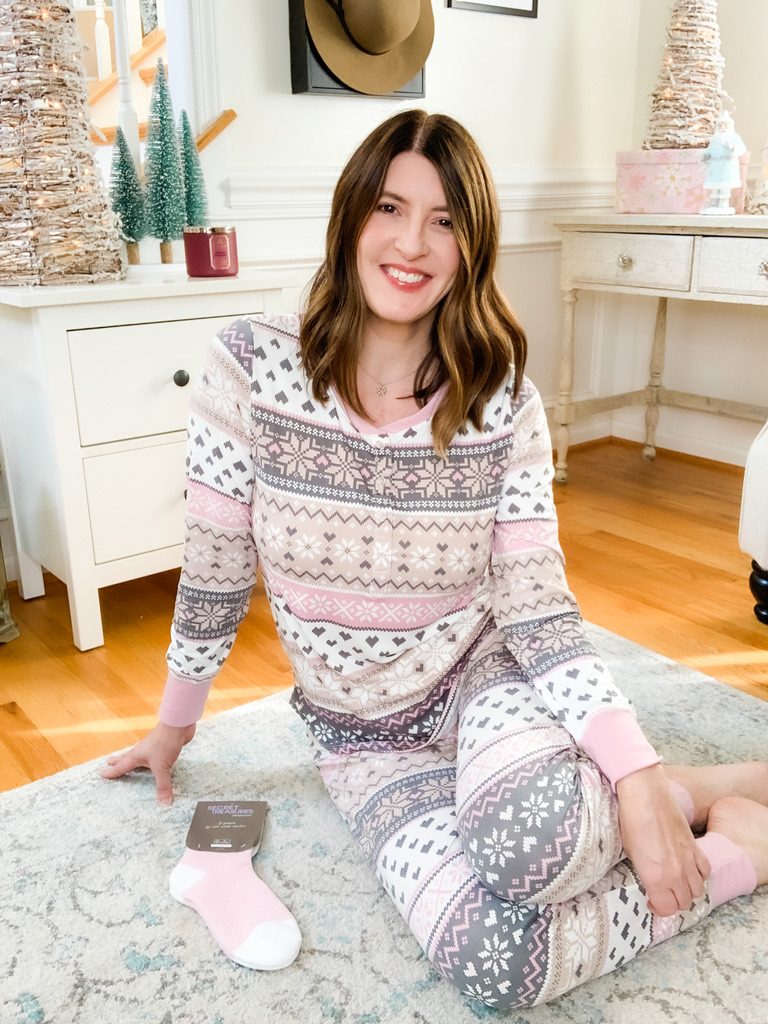 Secret Treasures Chenille Long Sleeve Top and Cuffed Pants Pajama Set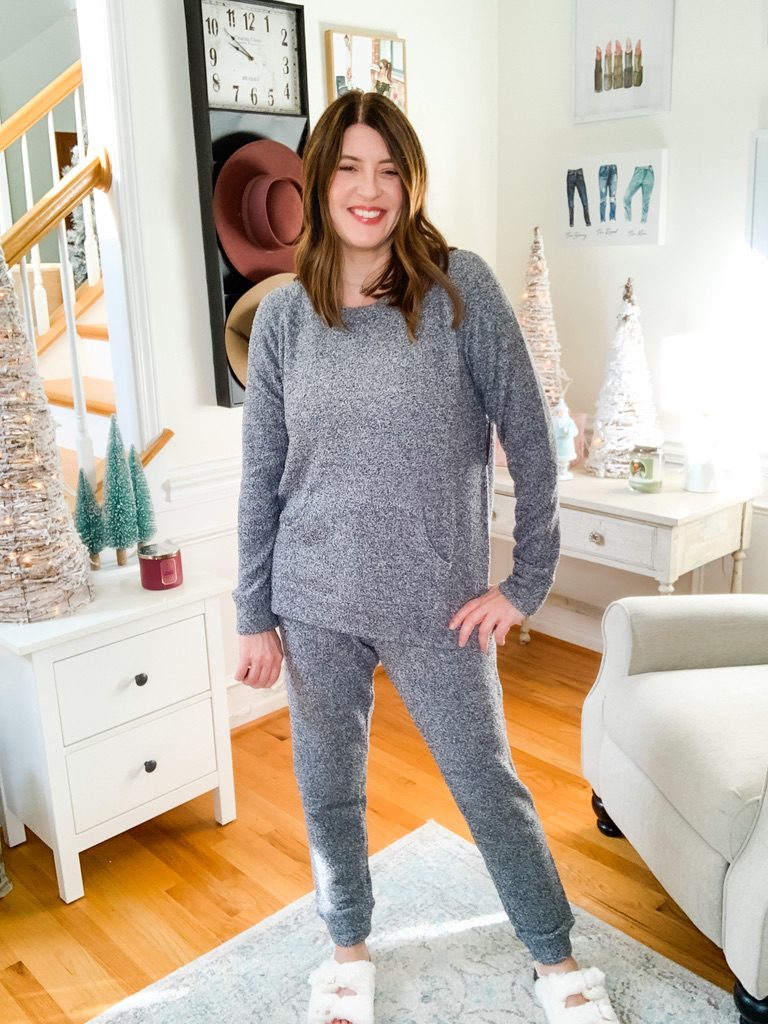 When all of these sets came in, it was so funny because every one that I put on was my favorite! I just loved them all. I still haven't decided which ones I get to keep. This Chenille Top & Pants Set is another winner. Soft…check. Comfortable…check. Warm…check.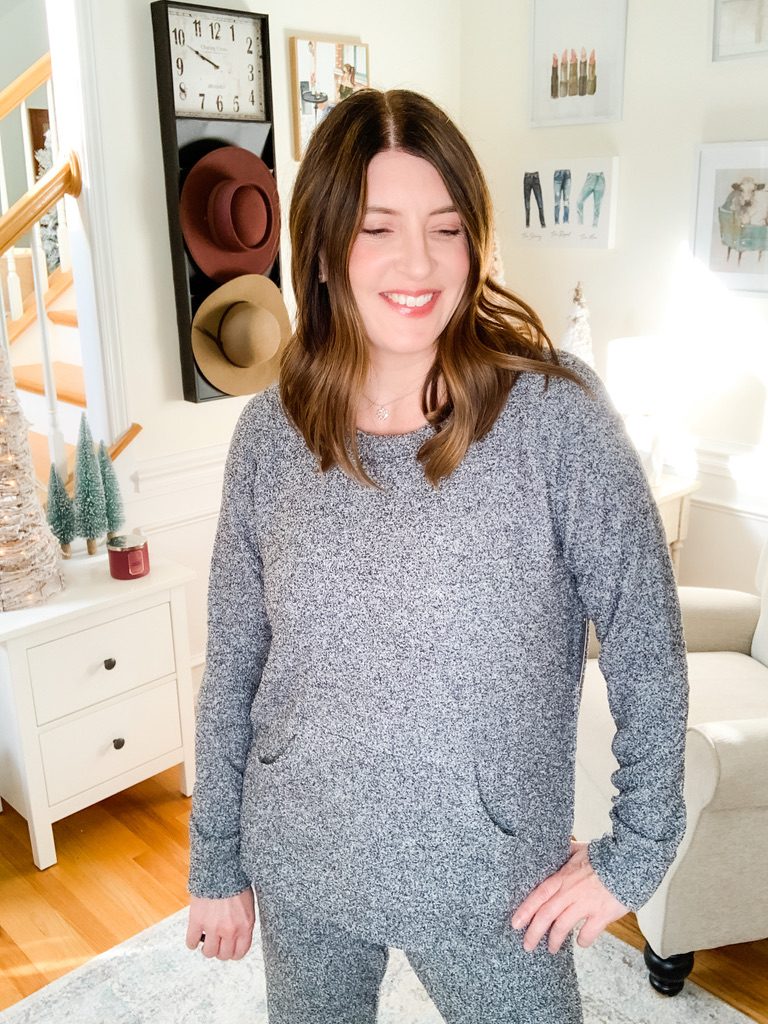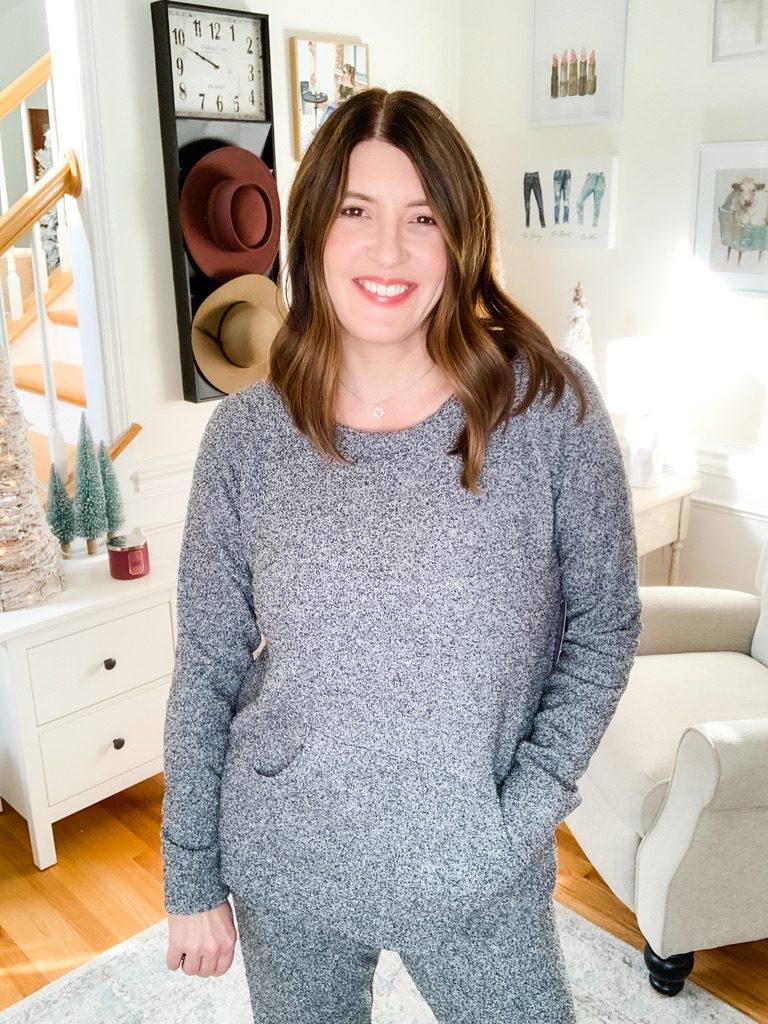 The top has a nice little pocket pouch in the front. I'm wearing my usual size medium in the black soot color, which actually looks more grey to me. This set also comes in three other solid colors.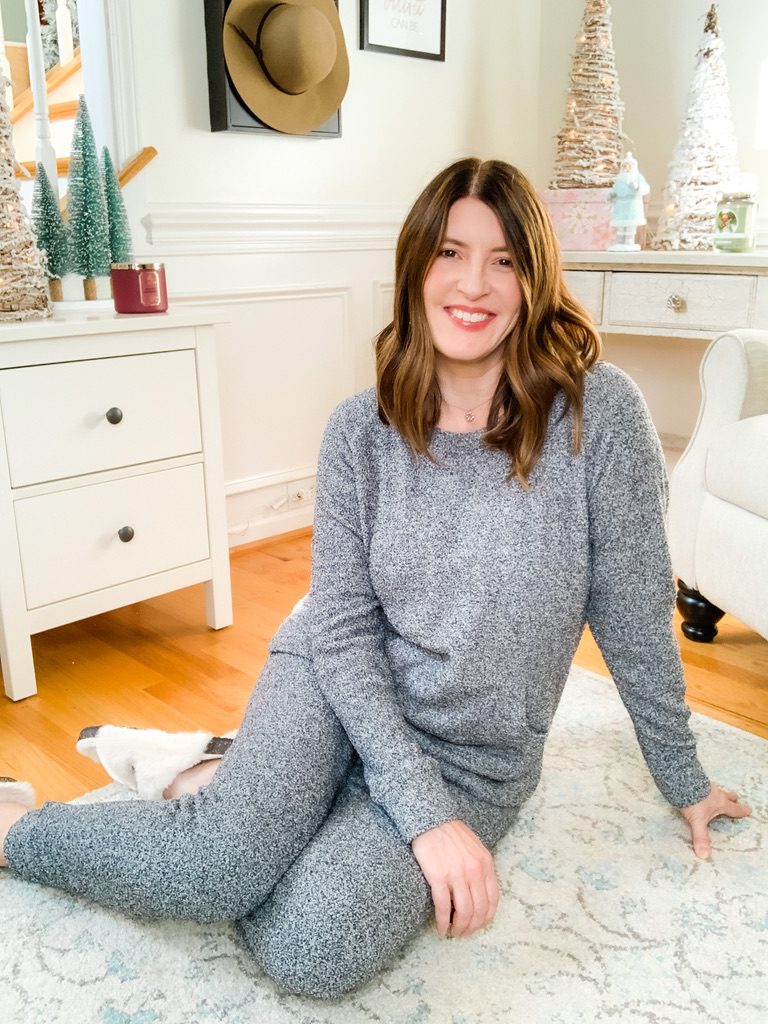 Cozy Cardigan & Floral Lounge Pants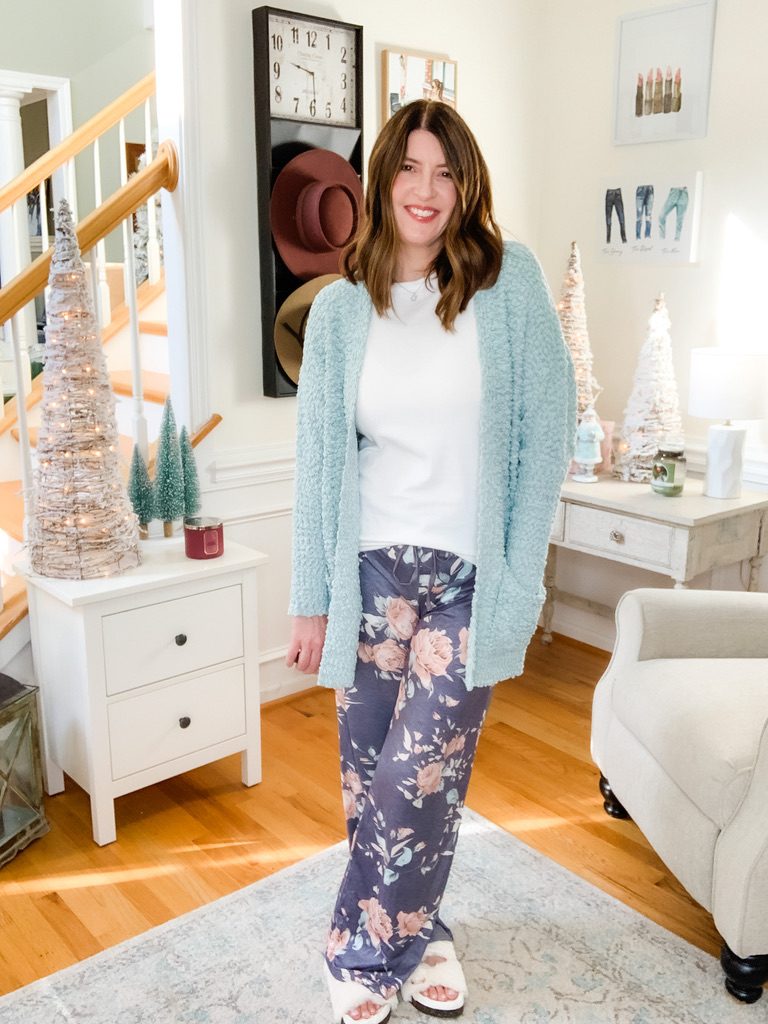 This next cozy loungewear for winter outfit is from Amazon. If you get hot easily, this might be a better option for you than the sets mentioned earlier. The pants are cotton and can be worn all year. I have two pair and I have worn them to death. I am wearing a size large in the pants and I would say they run a little bit small.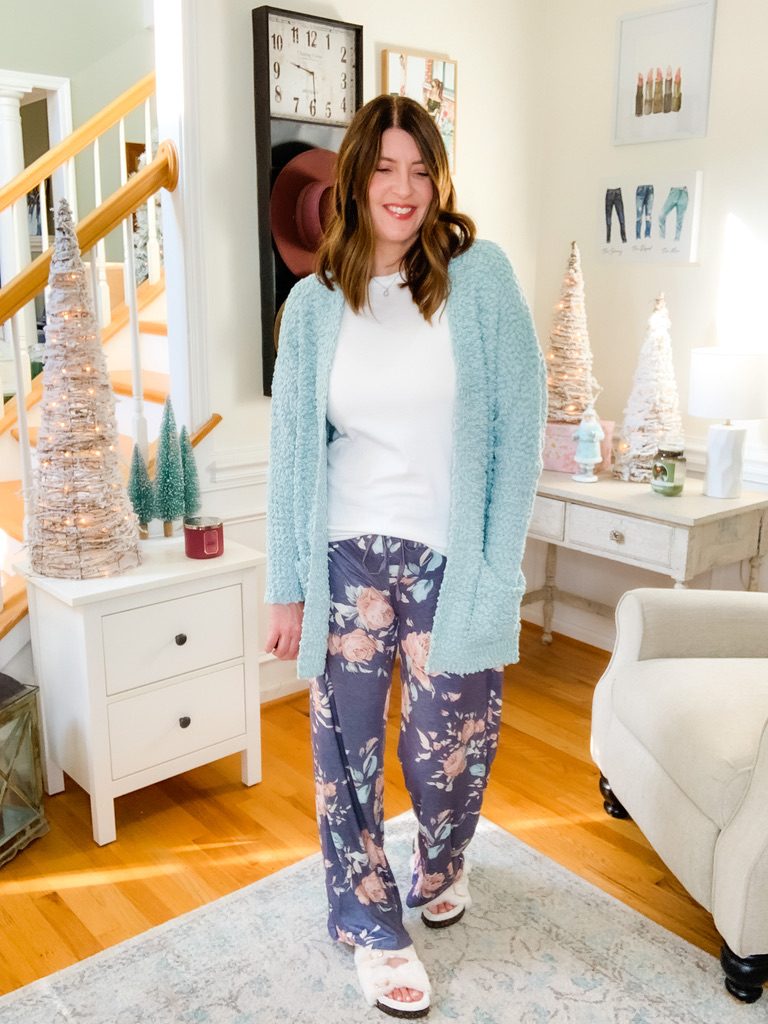 I paired the pants with this chunky oversized cardigan. This is just ultimate comfort and it looks put together. You could also wear this sweater with jeans or leggings when you leave the house. I chose this pretty blue color, but it also comes in several other colors. I chose a size medium, which seemed to be the right fit.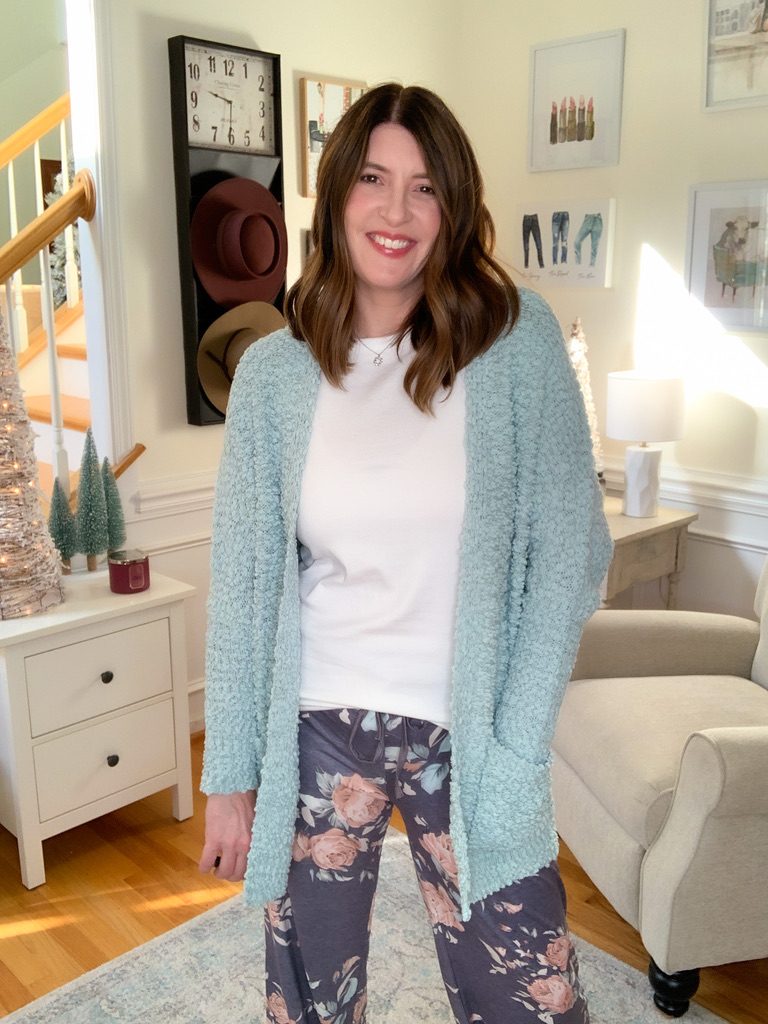 My top is just a white tank top that I already had. This one is very similar.
Long Sleeve Ruffled Tee and Shorts Set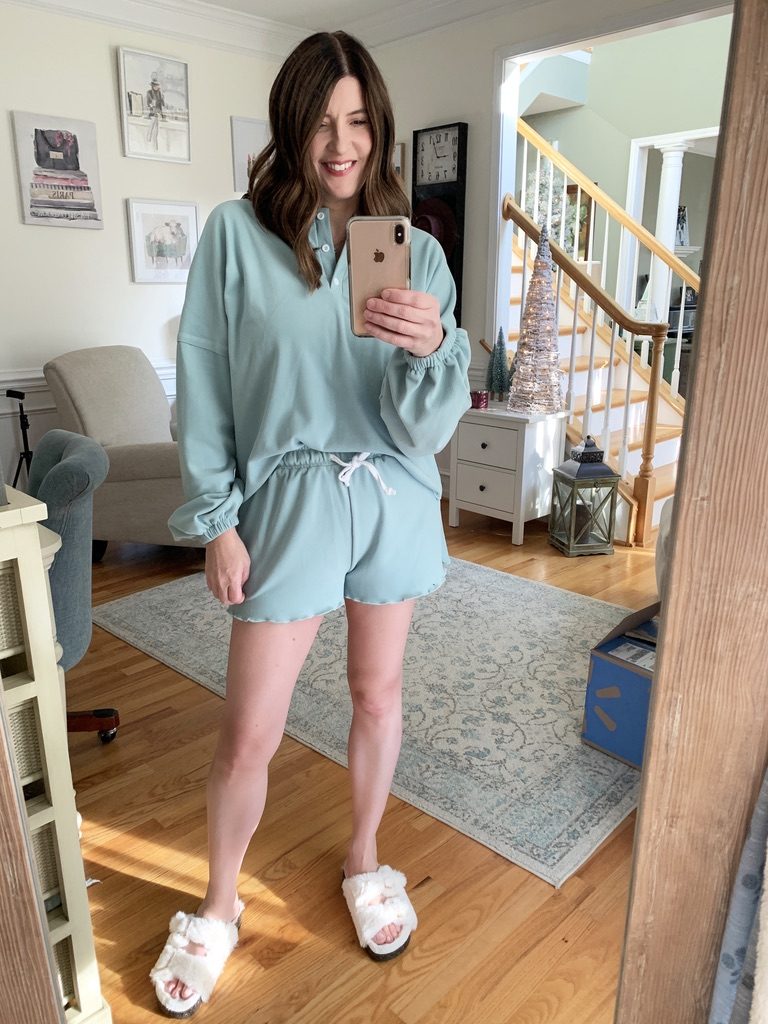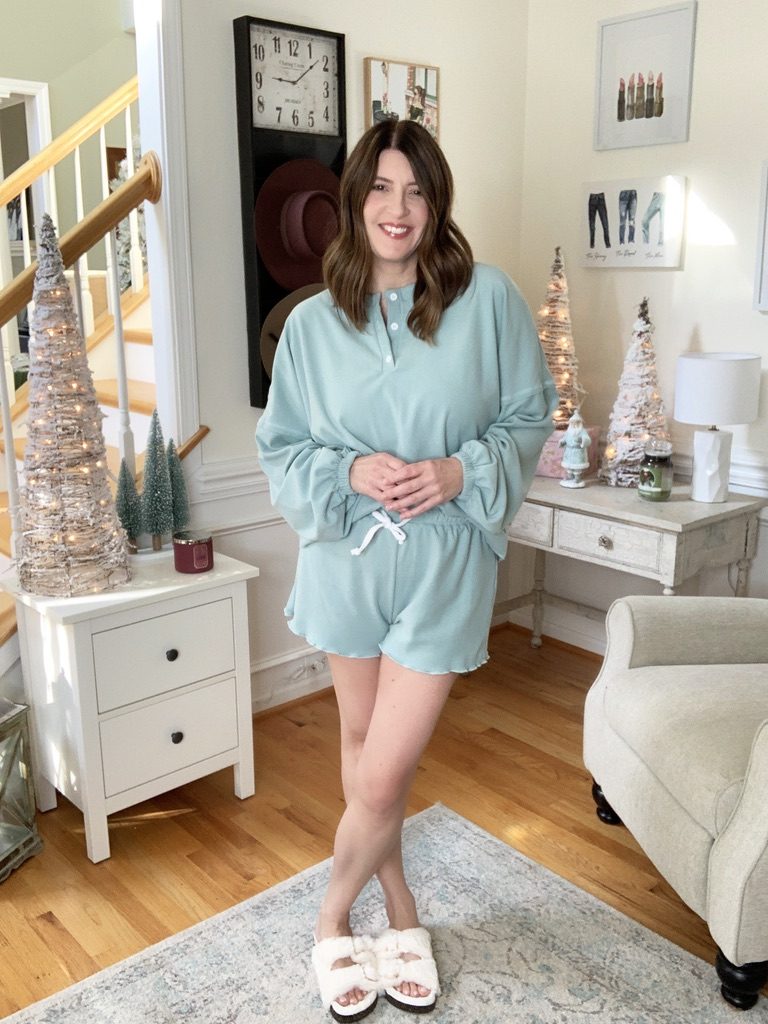 I also enjoy wearing short lounge sets in the winter. I prefer to have my arms covered, so these sets are perfect. Sometimes it's not practical to sleep in bulky pajama pants. Either it's uncomfortable or too hot. This is a nice alternative.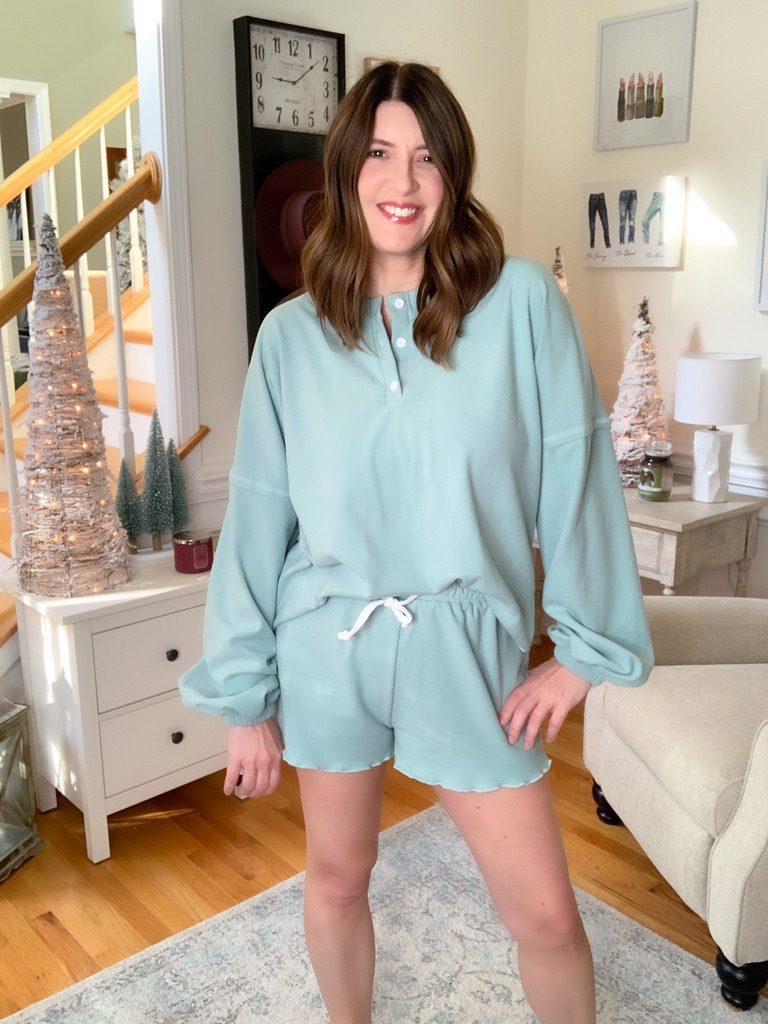 This fabric is also incredibly soft. The top has very full puffy sleeves and the shorts have a cute ruffle detail. I am wearing the pastel green in a size large. There are also other prints and colors.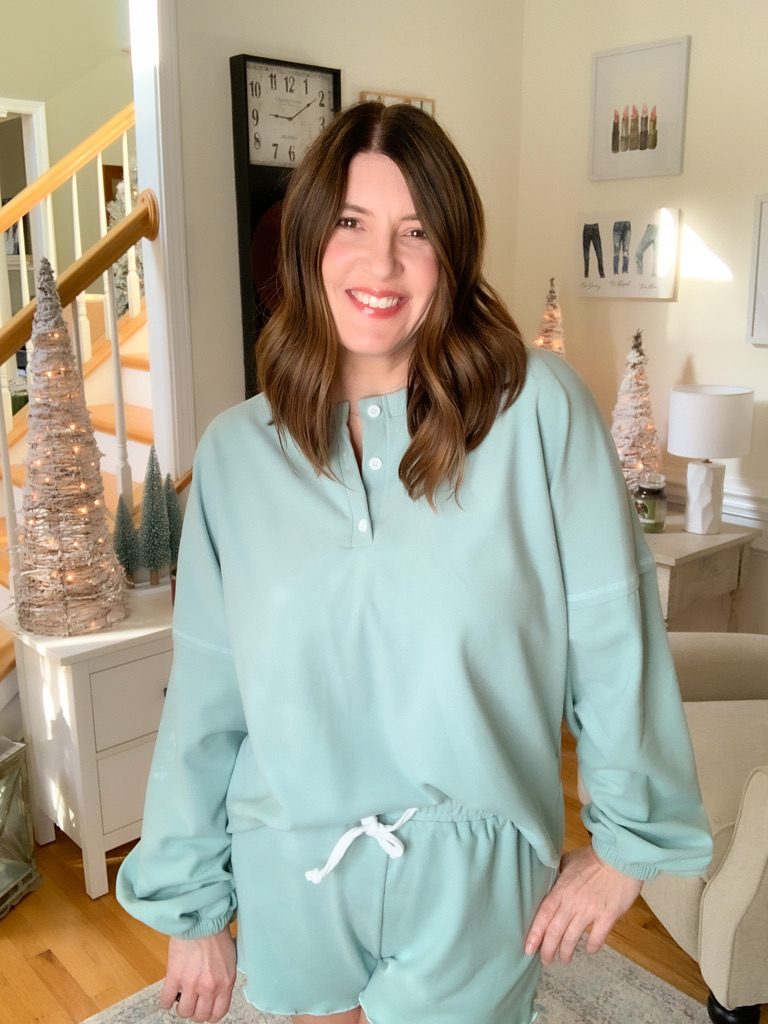 Waffle Knit Lounge Set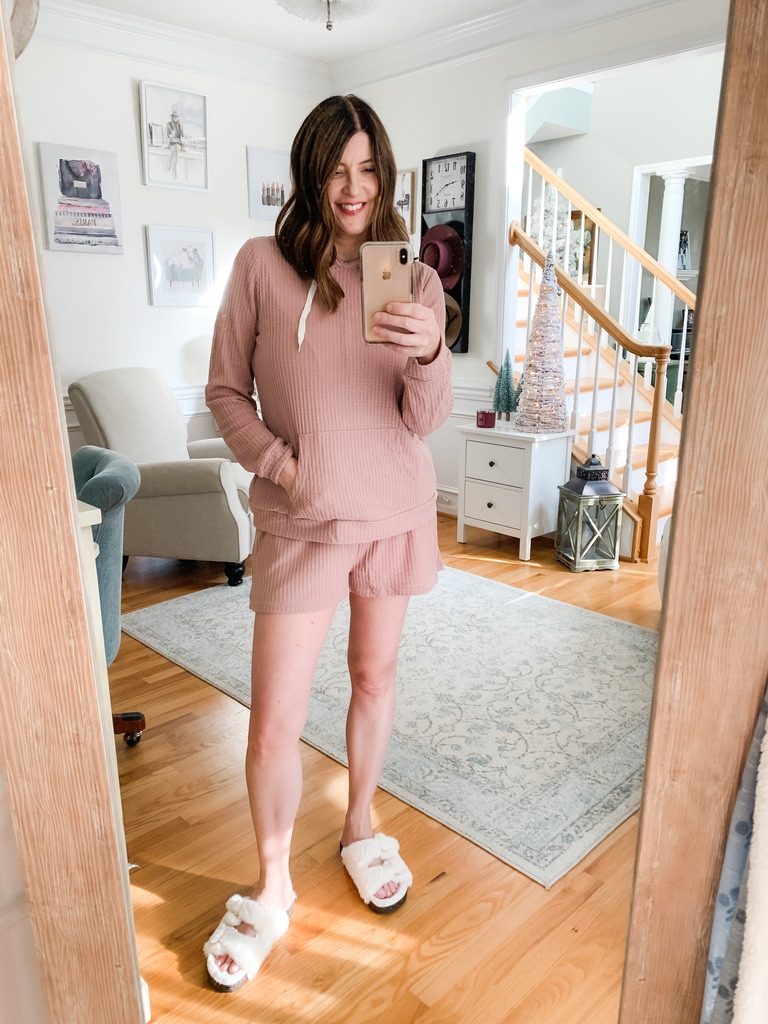 Another shorts option is this waffle knit lounge set. This fabric is probably the least warm of all the sets I have shown today. If you are hot natured, this would be a good choice.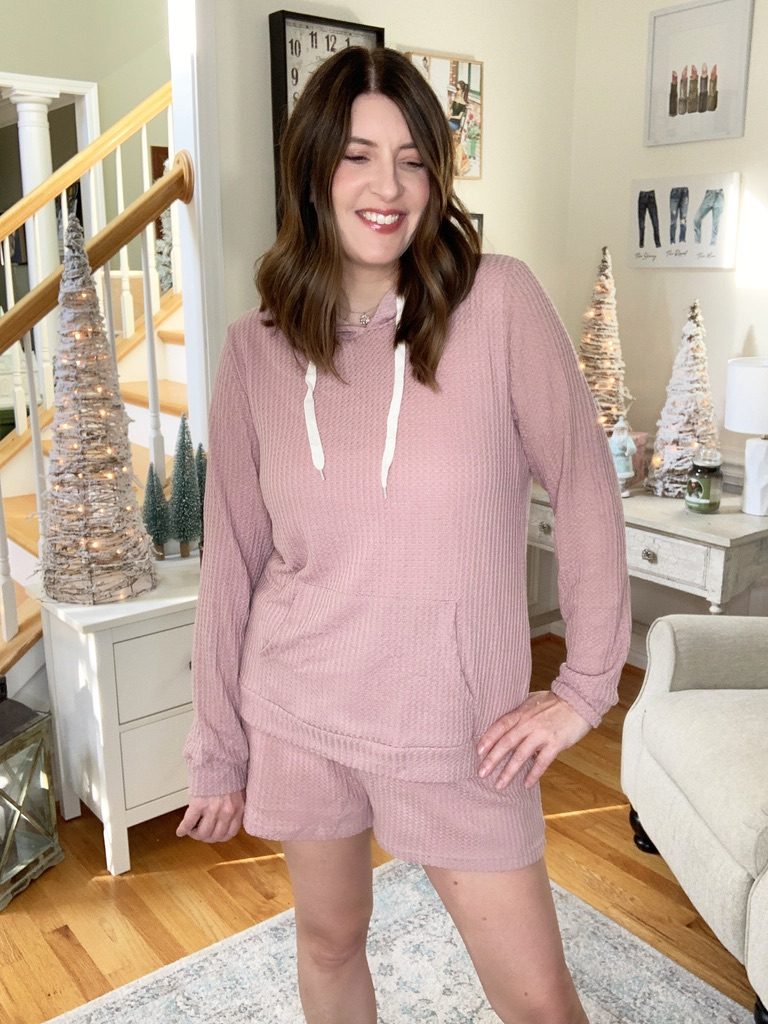 I must have been in a pastel mood when I place this order, because I chose a soft muted pink in this set. The top has a drawstring and a hood. I think this is a set that you could also wear year around. I am wearing a large in this set and it comes in an array of colors.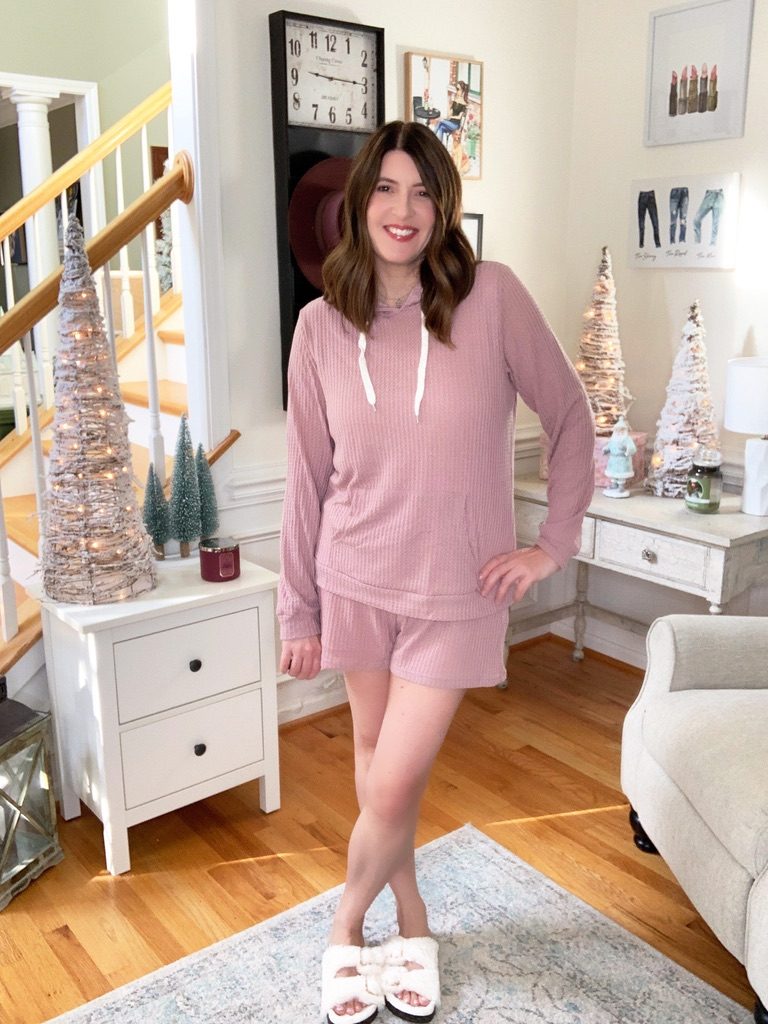 Secret Treasures Front Zip Robe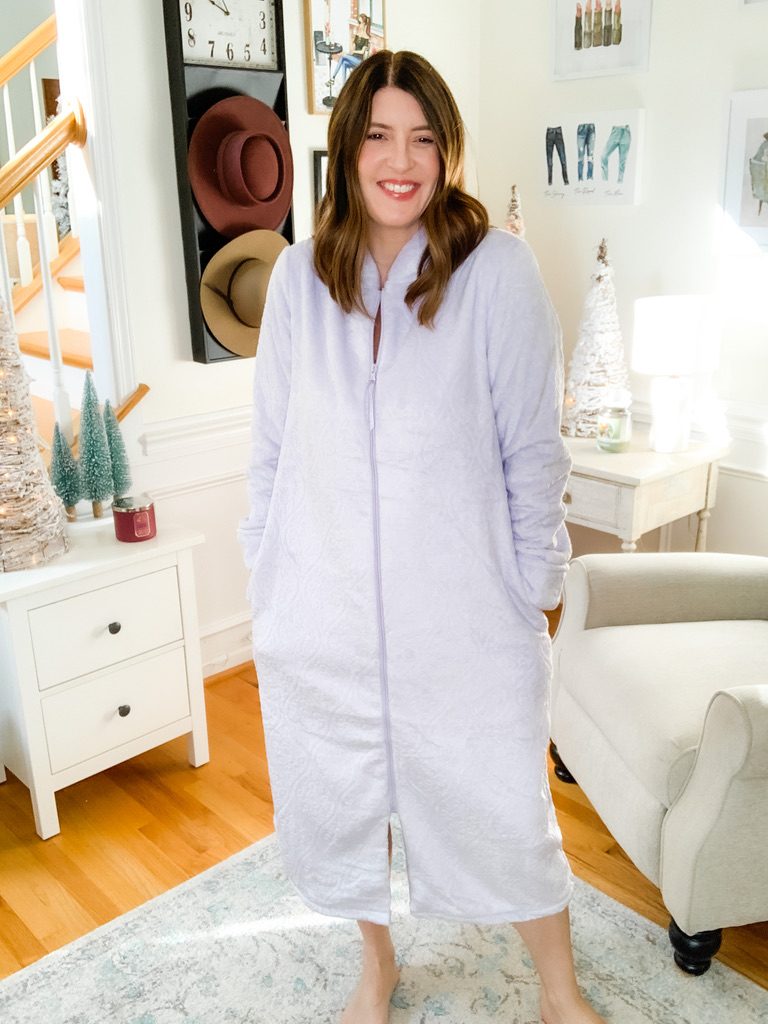 The last piece of my cozy loungewear for winter is this front zip style robe. This is not my typical style. I was unsure of this style because quite frankly it's not very sexy; however, I was looking specifically for a robe that zipped instead of the wrap style. I wanted it for getting out of the shower and getting ready in the mornings. The wrap style robes are so bulky and they never stay tied.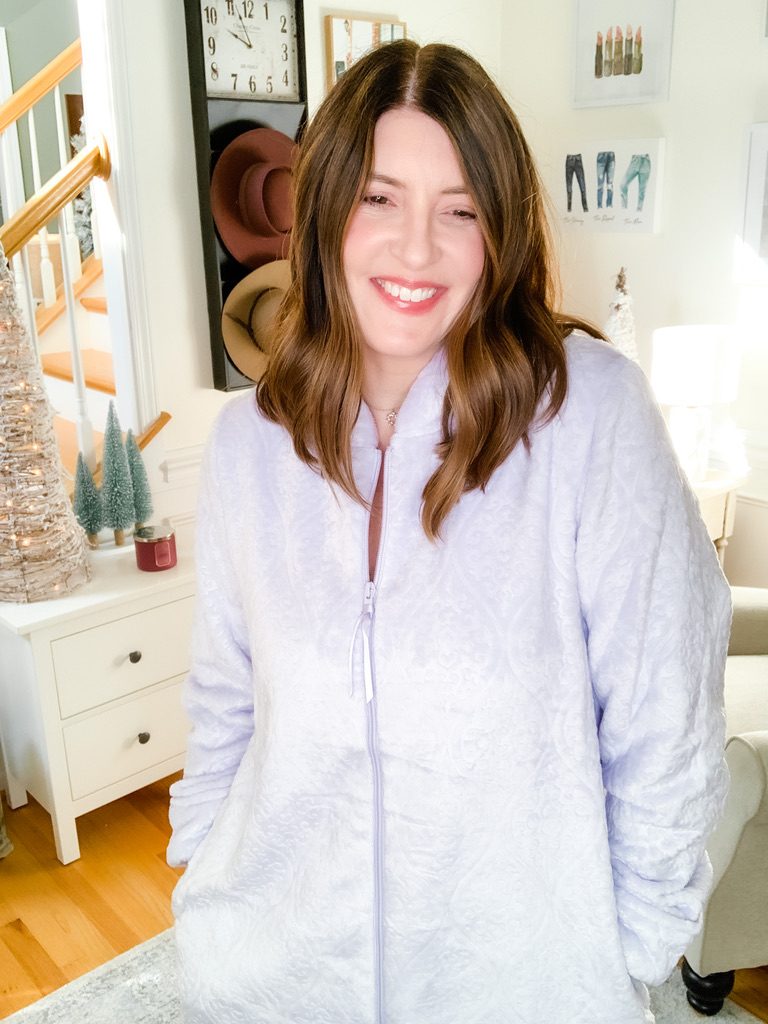 This is a practical and comfortable piece that isn't going to turn your husbands head, but it serves a purpose. Sometimes a girl just needs to be practical. It comes in several colors and I'm wearing what is labeled light blue on the website, but it is really a very light lavender. It runs true to size and I am wearing a medium.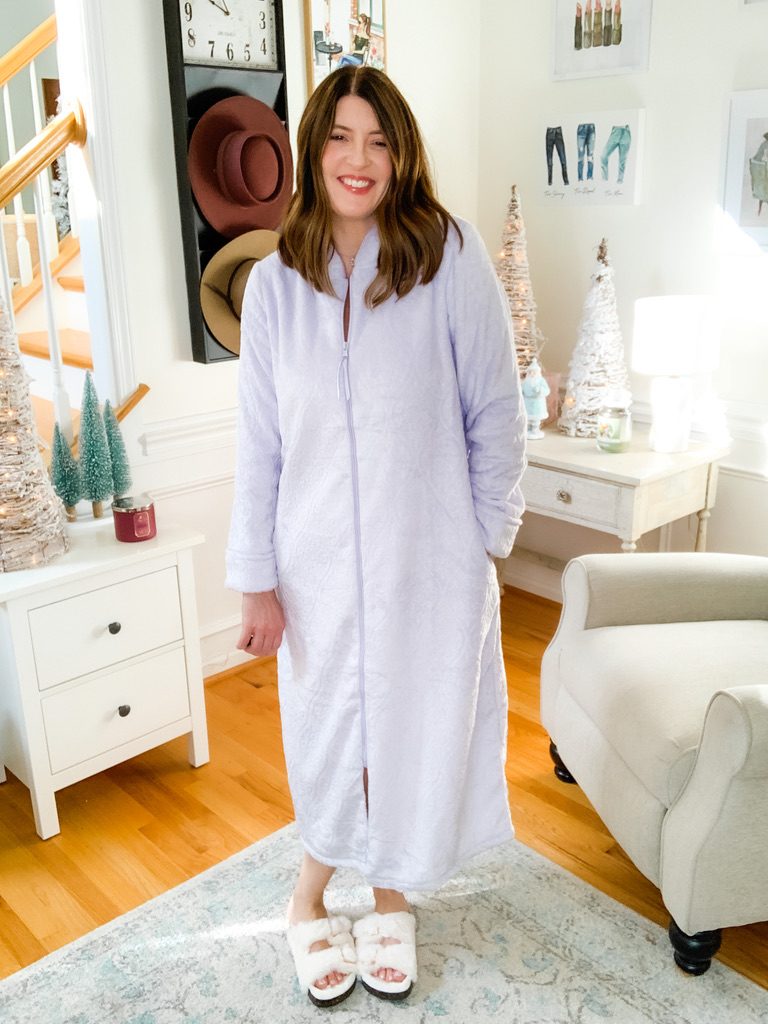 So there you have some cozy loungewear for winter. Do you love loungewear as much as I do? I find that I am staying home more these days, and it's important for me to have lounge clothes that are comfortable and stylish!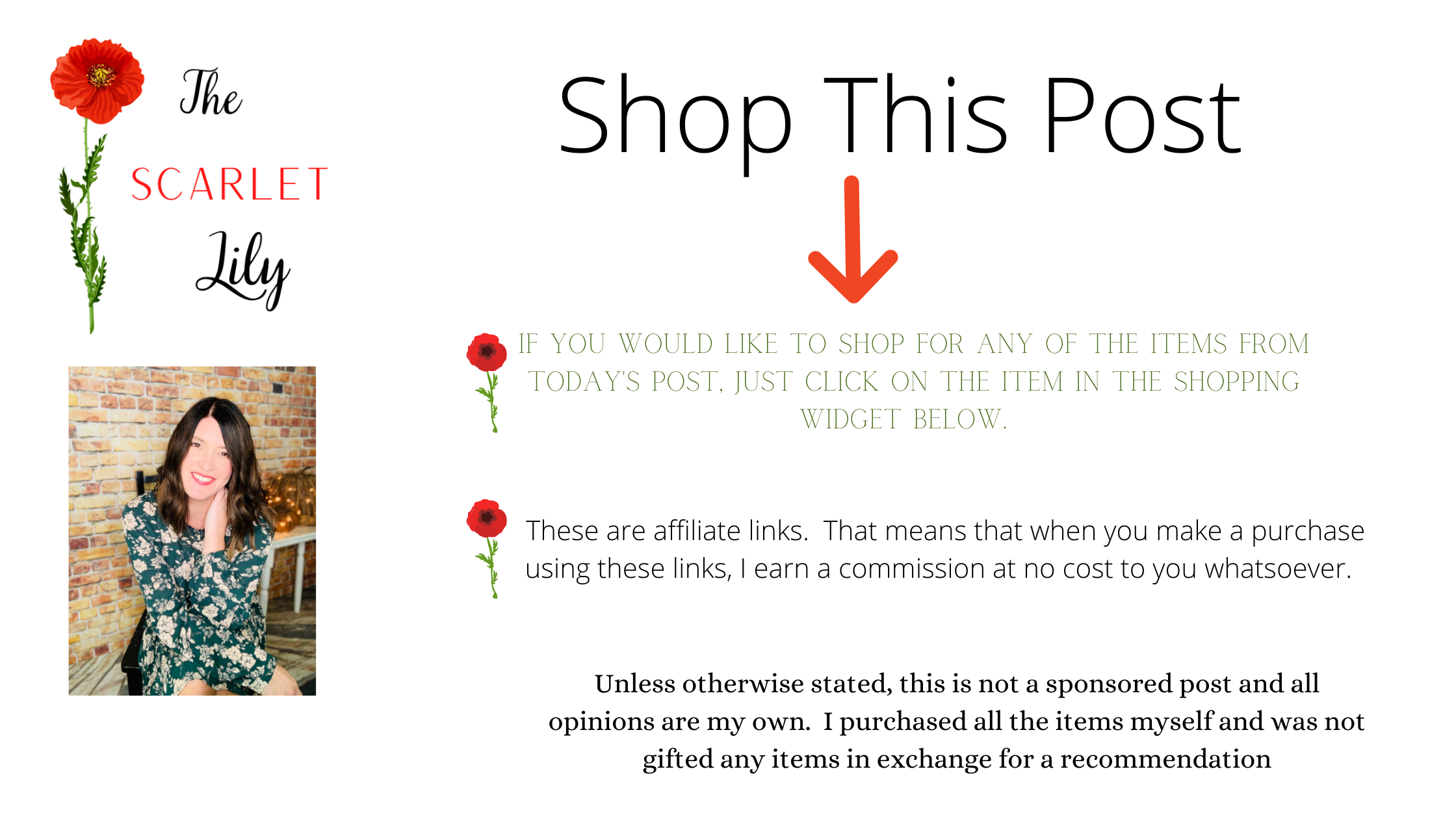 You may also enjoy my Cozy Gifts For Her From Soma post. You can see it here.