I just love trying new makeup and last month I found several products that were new to me that I have been reaching for regularly. Here are my April beauty favorites that I hope you might enjoy trying yourself! I'm wearing several of the products in the photo below.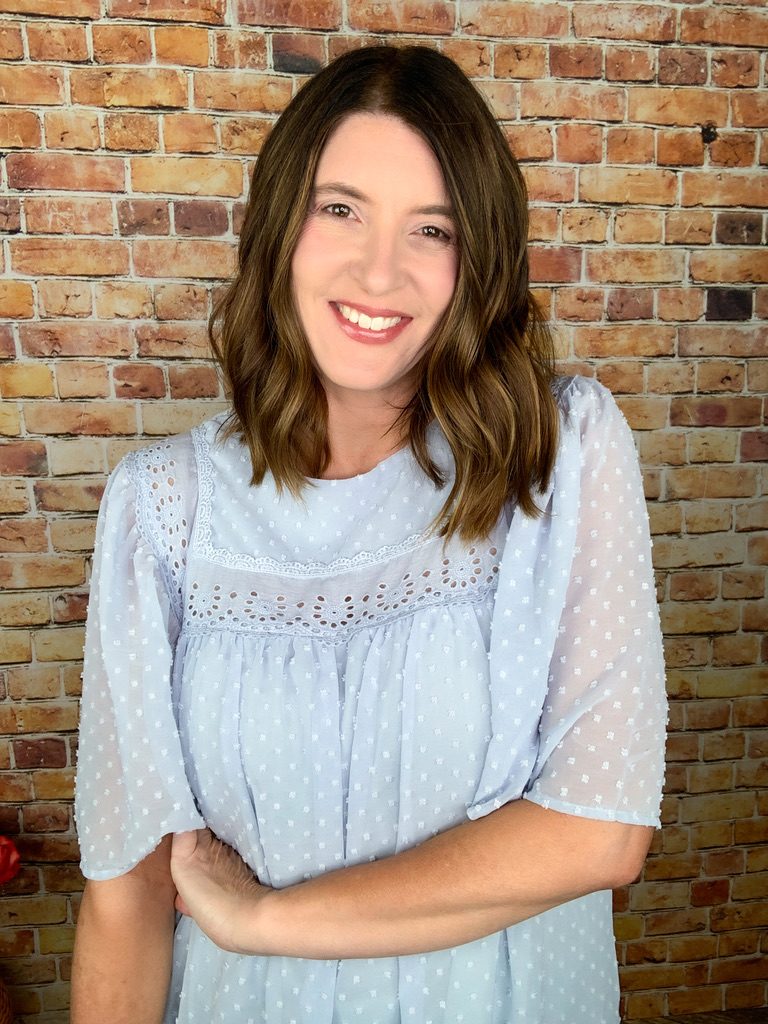 Foundations

No7 Lift & Luminate Triple Action Serum Foundation: This is a beautiful foundation for mature skin. It gives good coverage without being too heavy or settling into lines and wrinkles. I am in the shade Cool Vanilla. Several beauty YouTubers have been raving about this so I wanted to try it for myself. It did not disappoint!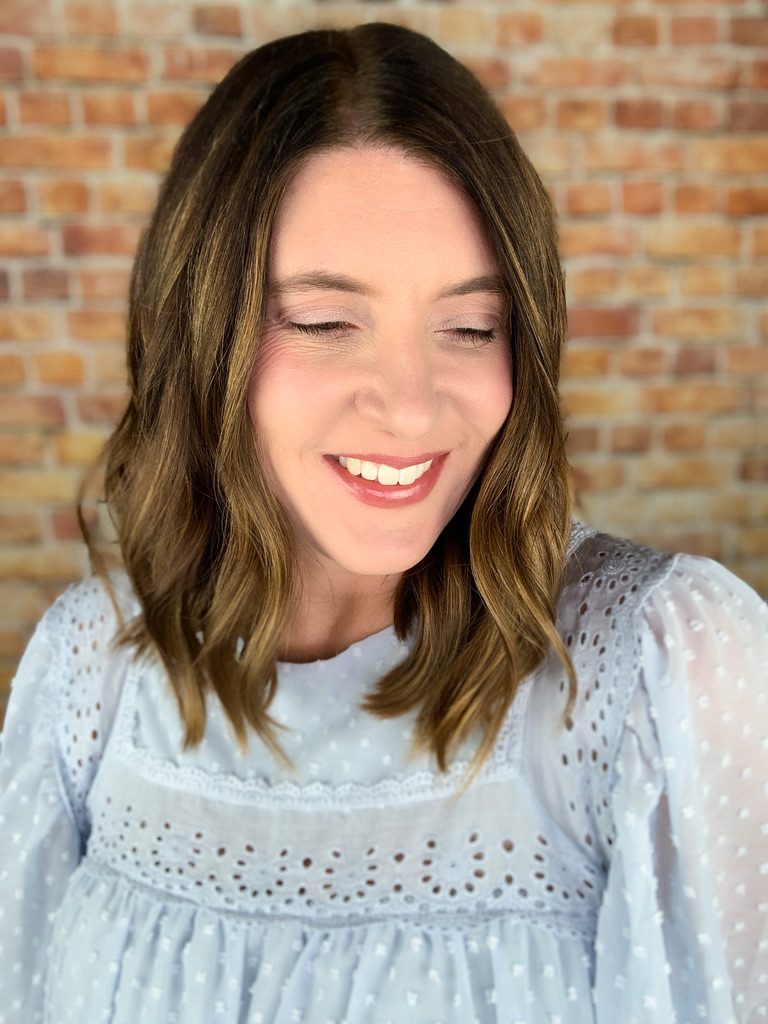 These two photos were taken on the same day. The photo above was taken indoors with photography lights, and the photo below was taken outside in natural light.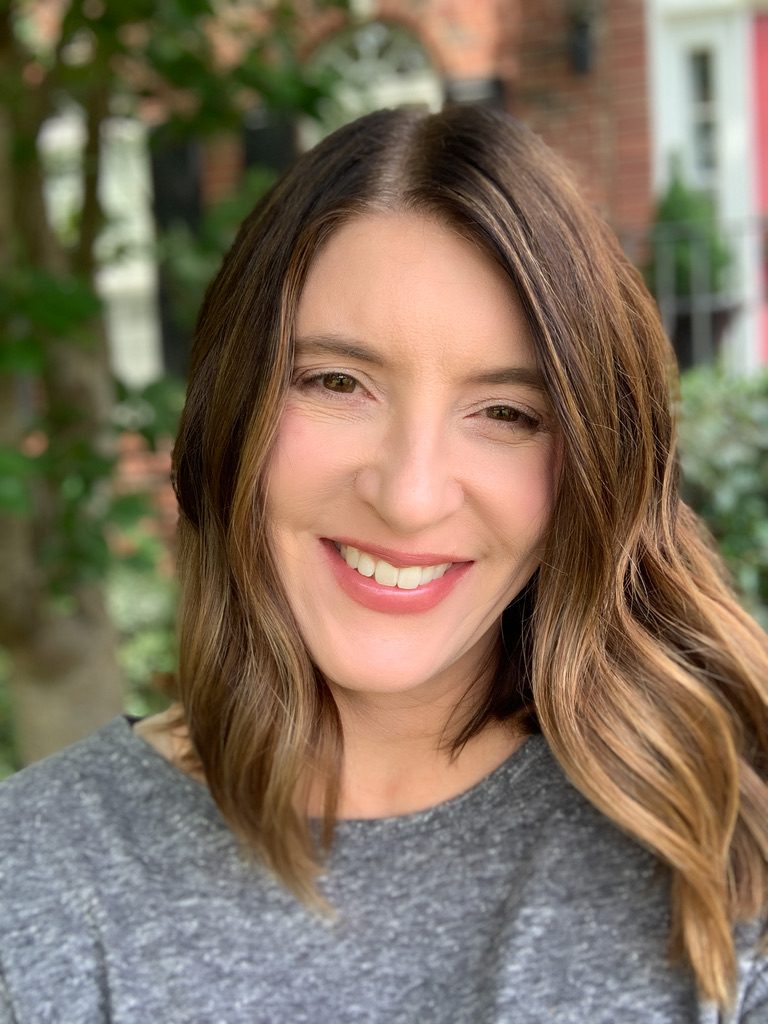 Maybelline New York Fit Me Dewy + Smooth Foundation: I have mentioned this foundation before, but I want to mention again for those of you who might be new. This is a hydrating formula for normal to dry skin. If you have oily skin, you may prefer the Matte & Poreless version. I'm wearing it in the photo below in the shade 125 Nude Beige.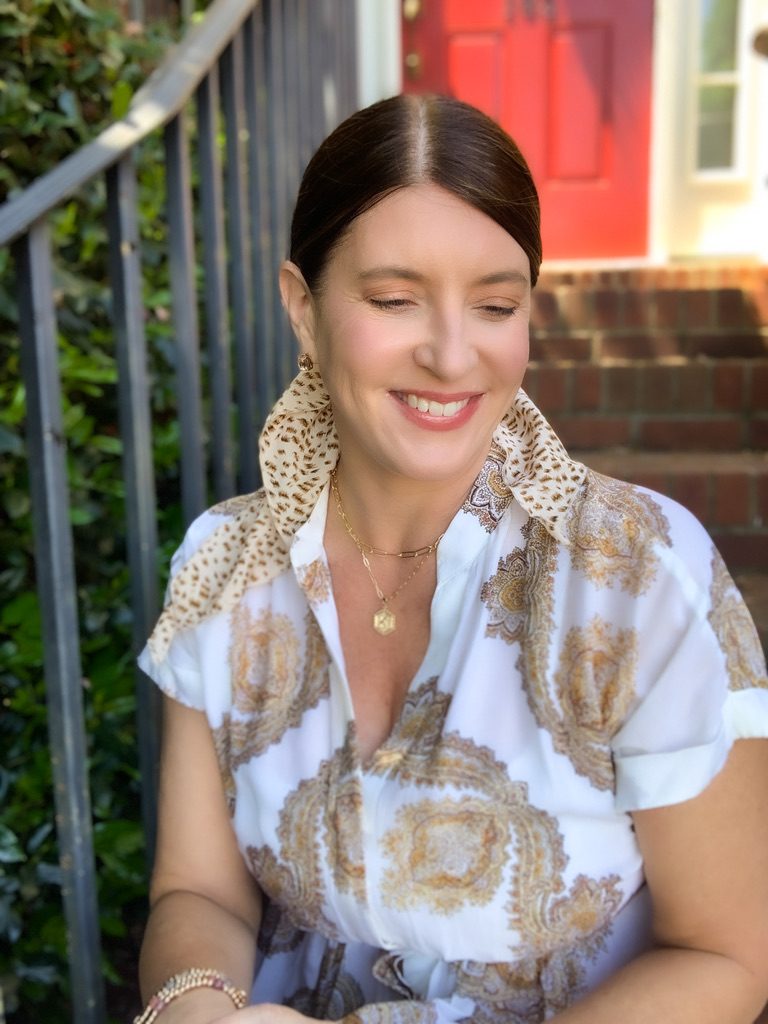 Primers
I am always on the hunt for a good pore filling primer. Large pores and texture is my biggest skin issue. I have tried high end and drugstore brands and I have one of each to share for my April favorites.
Beauty Blender The Leveler: I heard about this primer from watching Angie from Hot & Flashy. She has a beauty YouTube channel and she has great tips for women in their 50's and above. This is a high end product at $32, but I will say that it greatly improves the look of my pores. I use it for photos and special occasions.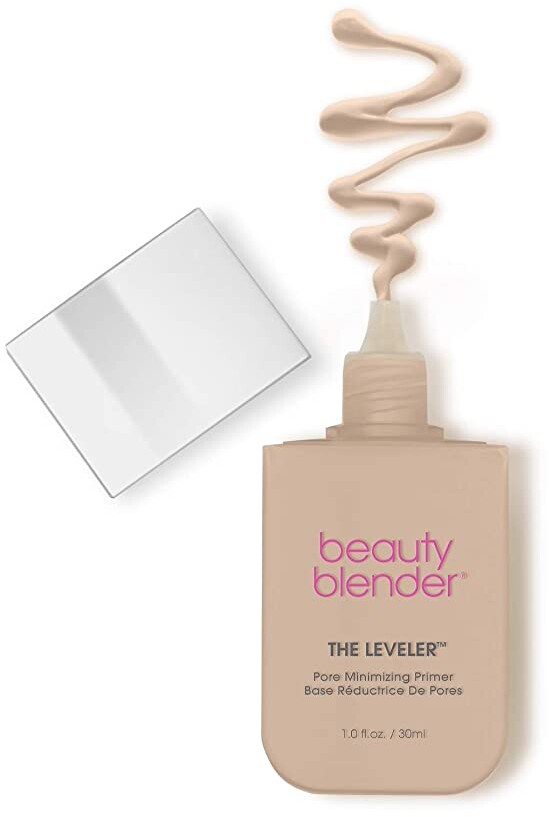 e.l.f. Poreless Putty Primer Hydrating Formula: For a budget friendly option, the e.l.f. poreless putty primer was a pleasant surprise. At $8 I did not expect it do perform very well, but I was wrong. It's a great product and I use it almost daily.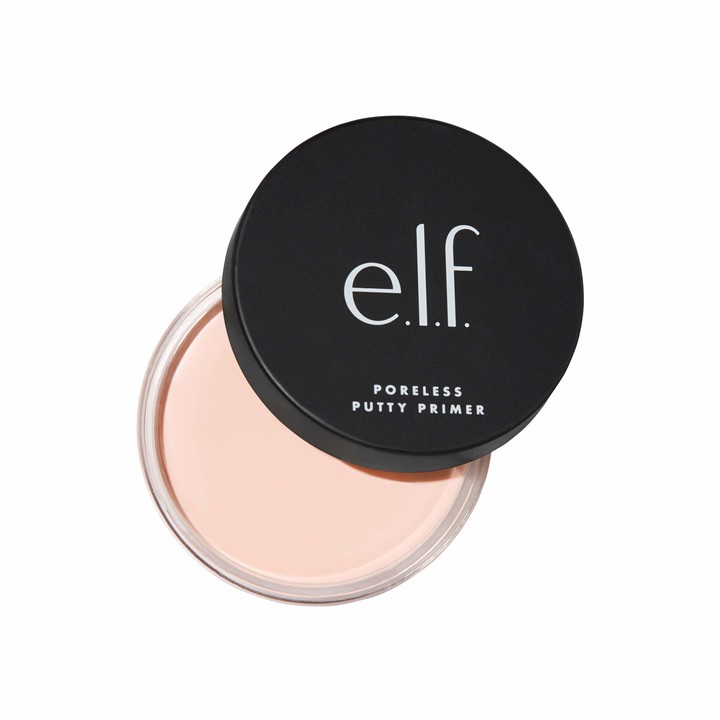 Cream Blushes
My love for cream blushes has continued. I find that they are so much more flattering on dry, mature skin. They also tend to last longer than powder blushes. I tried two new cream blushes in April, and they are both drugstore options. I did a whole post about cream blushes and you can see it here.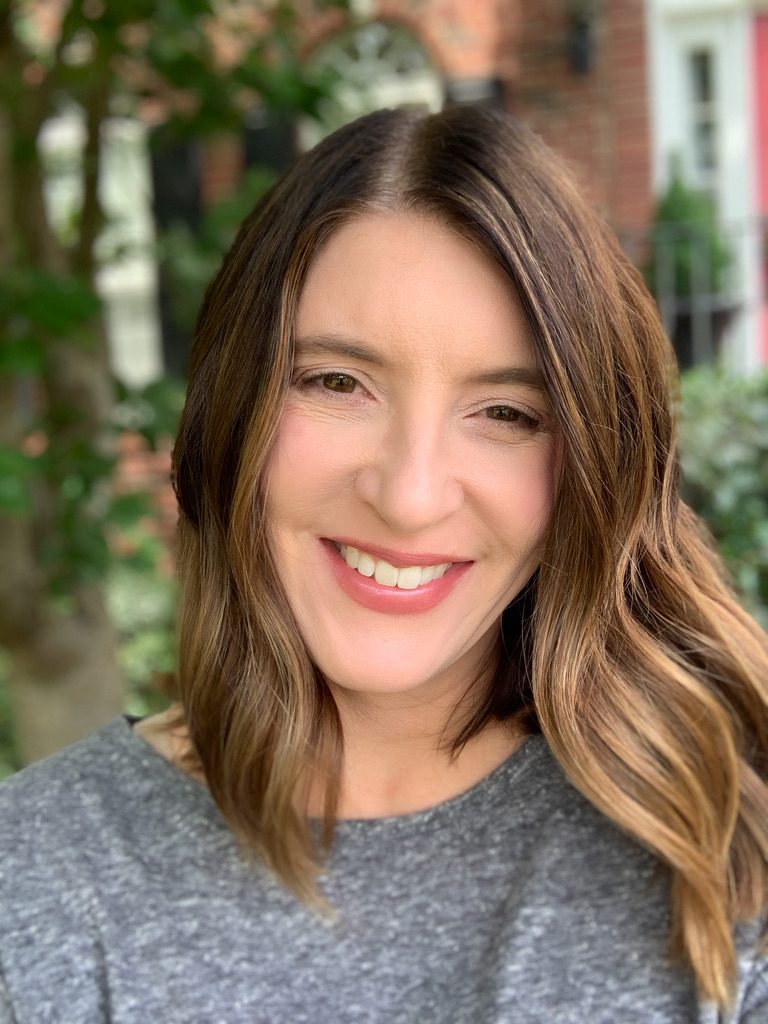 e.l.f. Putty Blush: This products is easy to work with and feels like a cream when you first apply it and as you blend it, it turns to more of a soft powder consistency. I have only been able to find this particular blush at Target. I'm wearing the shade Bora Bora, which is a cool toned pink, and it's the blush I'm wearing in the photo above.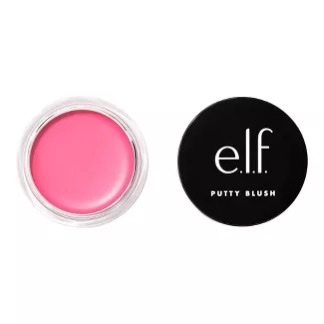 Milani Cheek Kiss: At first glance, this Milani Cheek Kiss in the shade 130 Blushing Berry appears very intense. I do like a pop of color on my cheeks, but don't let this color scare you. It only takes a tiny amount and it blends easily. It does come in several other shades which I might want to try.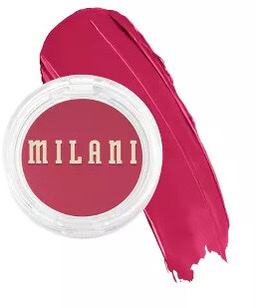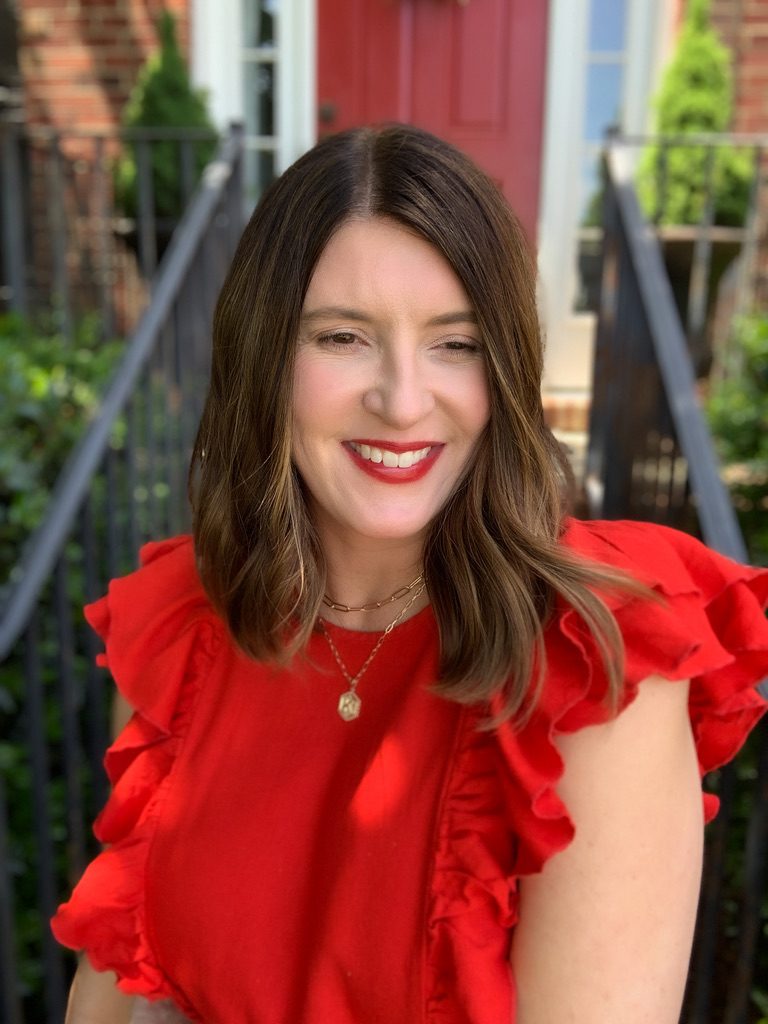 Eyeshadow Palettes
e.l.f. Bite Size Eyeshadow: Another April beauty favorite are these cute little eyeshadow palettes by e.l.f. My first thought was that they would be perfect for traveling and since we have a vacation coming up soon, I picked up two shades. Ladies, these are only $3 each!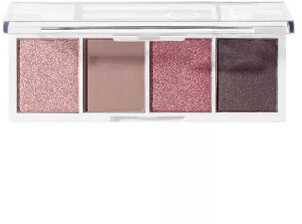 The palette above is called Rose Water. It is the cooler toned of the two palettes. I am wearing it in the photos below. The quality is good for what you are paying. The colors are not as highly pigmented as some of my higher end palettes, but for $3 they are certainly worth trying.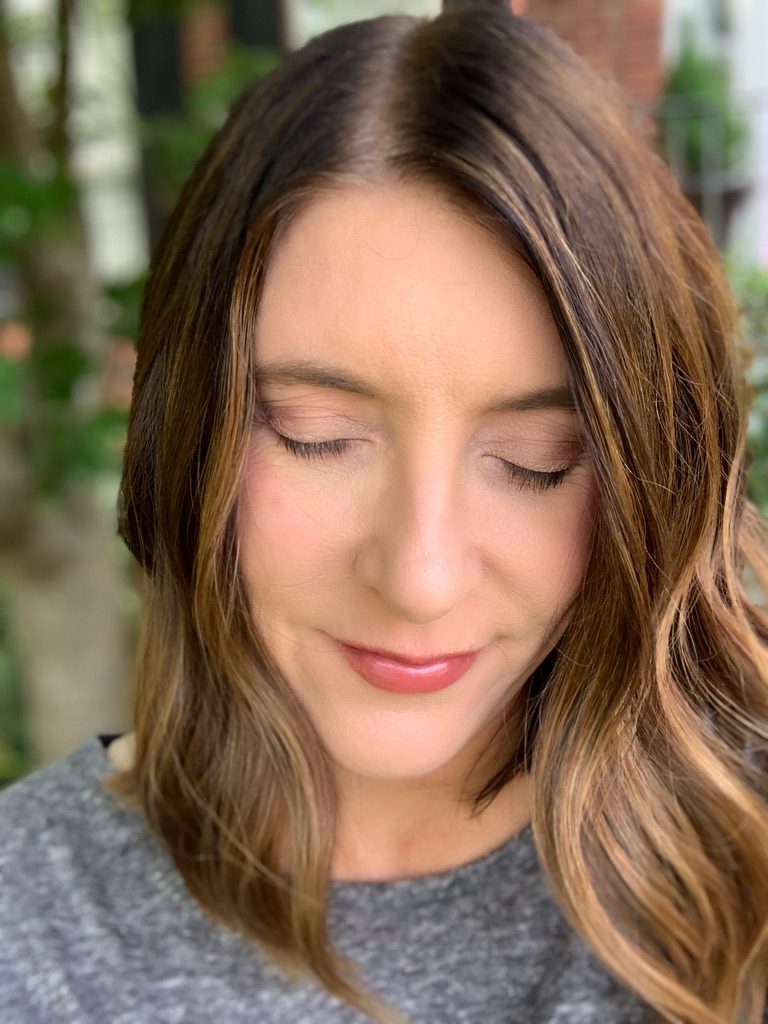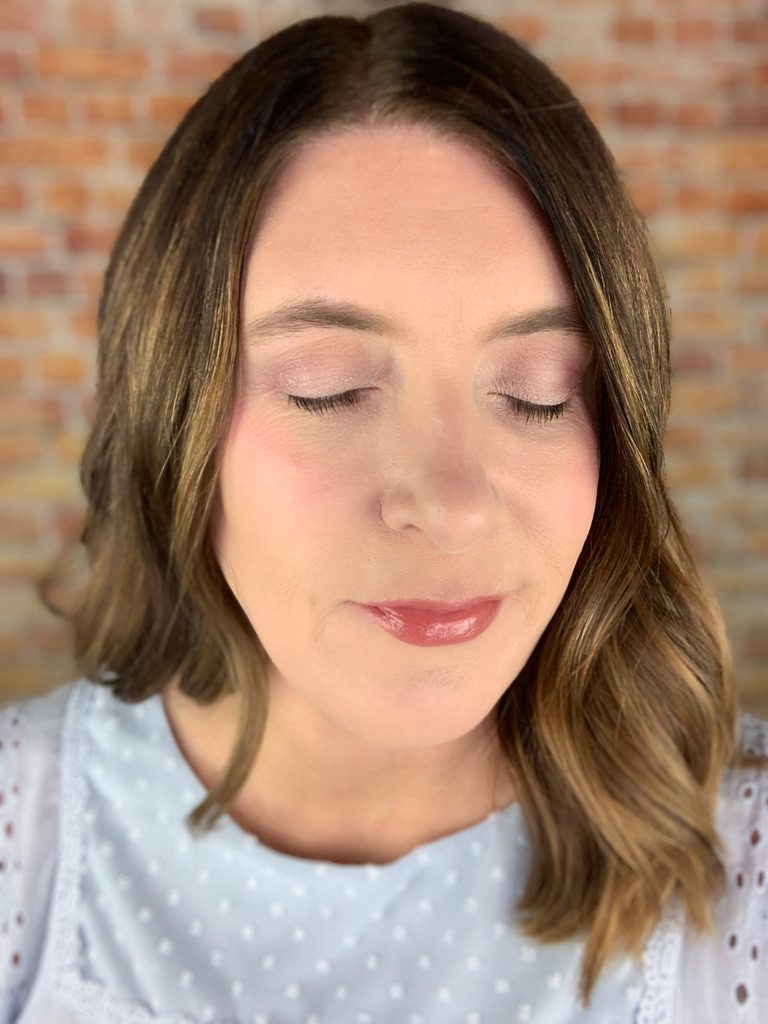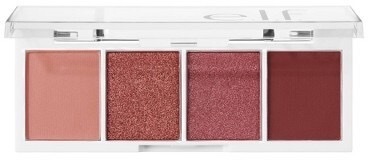 I also picked up this similar palette which has slightly warmer tones. It is called Berry Bad.
Lips
For some reason, I am addicted to lip products lately! Glosses, lipsticks, balms…I love them all. The Maybelline Lifter Glosses remain a favorite but since I have mentioned them before I won't spend much time on them here. Just know that they are beautiful and have every shade!
I purchased two new L'oreal Colour Riche shades recently. That seems to be my favorite drugstore lipstick these days.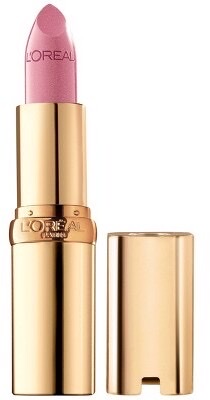 The first is the shade 754 Sugar Plum. I am wearing it in the photo below. It is a nice nude pink that can be worn as an everyday look. The stock photo above makes it look a little bit lighter than it really is.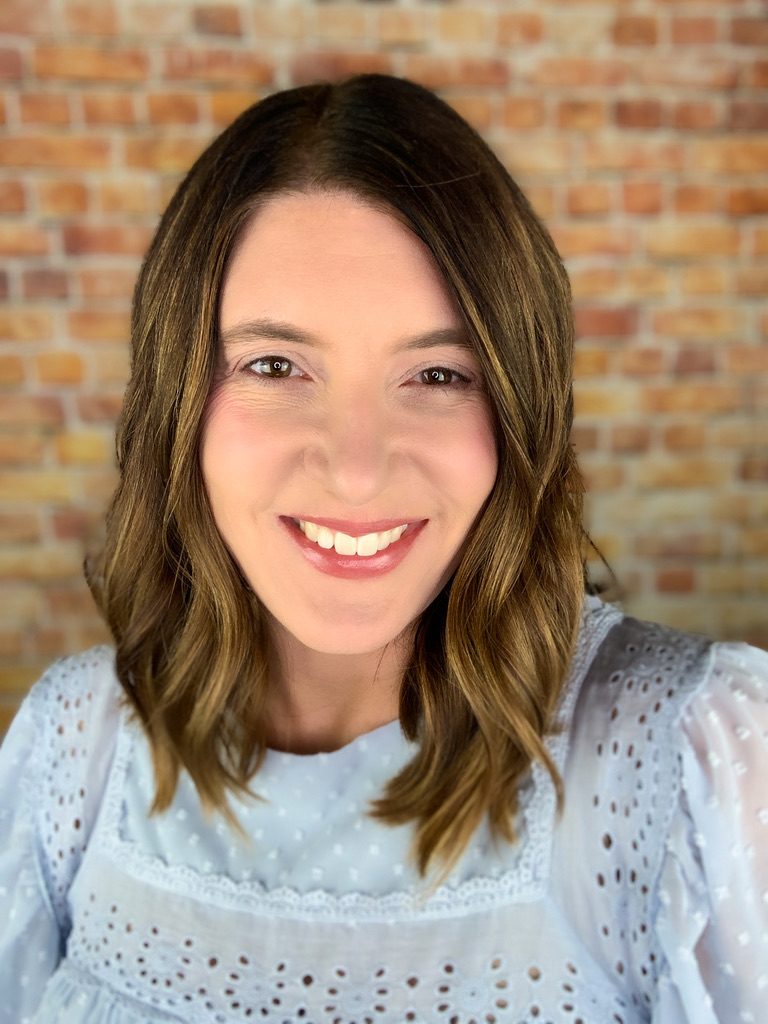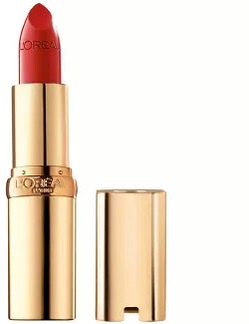 I love a red lip, and I purchased color #125 Maison Marais because it is a cool toned red with no orange undertones.
Self Tanner

My favorite self tanner in the MINETAN BODY.SKIN Wonder Tan Self Tan Foam Tanner Mouse. If you like to self tan, then you will want to try this! I can't get over what a natural looking color it gives my skin. It gives instant color that gradually deepens the longer it is left on. I did a full review of it a while back, and you can see that here.
Foundation Mixing Pigments
Since the pandemic, we can no longer sample makeup at makeup counters or at retailers like Ulta or Sephora. Drugstore brands have always been a challenge because you can't sample them. I do 90% of my shopping online and sometimes I pick the wrong shade of a foundation. Factor in that I am self tanning and my shade range can change from week to week.
I discovered these foundation mixing pigments and they are so handy.

L.A. Girl Pro Matte Mixing Pigment: I purchased the blue mixing pigment. This is a way to color correct a foundation that is too warm for your skin tone.

It also comes in other colors, depending on what type of correction you need. The white will lighten a foundation that is too dark. Yellow will warm up the shade, and the brown can darken the shade.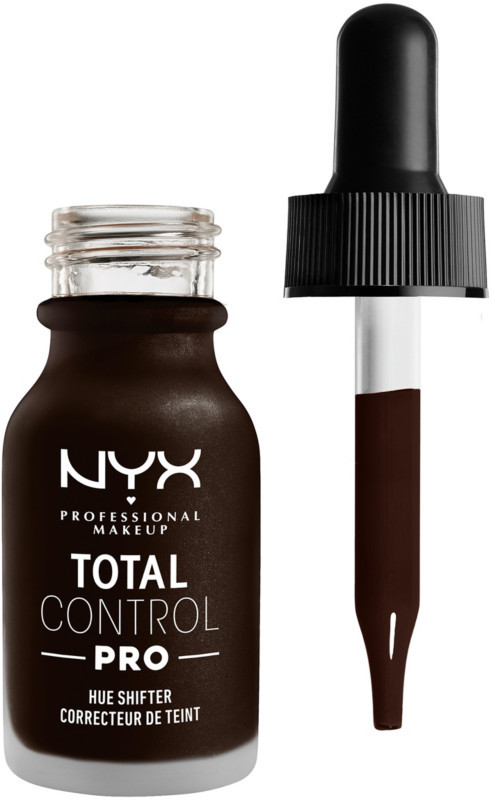 Total Control Pro Drop Foundation Hue Shifter: Although the L.A. Girl makes the brown pigment shifter, I have heard good things about the NYX version. I had never tried either one, so I got one of each. This is a good thing to have on hand during the summer months since most of us need to darken our foundation during the summer. This way you don't have to buy another shade of a foundation.
That completes my list of April beauty favorites. What new products have you tried lately? Share in the comments so everyone can benefit!