Today I'm excited to share some beauty finds from Catrice Cosmetics! If you are not familiar with this company, they are a German cosmetics company that offers affordable and cruelty free products. Catrice is available at CatriceCosmetics.com Amazon, and Ulta. This is my first experience with Catrice and I was particularly interested in the HD Liquid Coverage Foundation, the Goodbye Pores Blur Primer, and the Liquid Camouflage Concealer.
For reference, I am 50 years old with normal to dry skin. I have cool undertones and my biggest skin issues are texture and large pores.
Catrice Goodbye Pores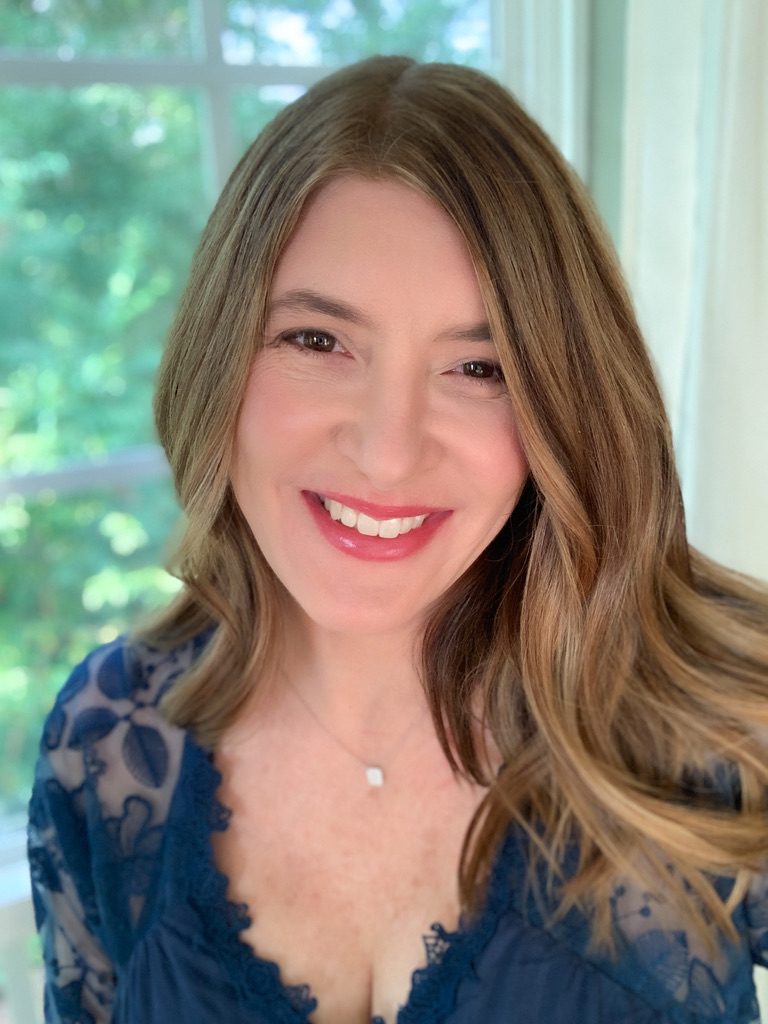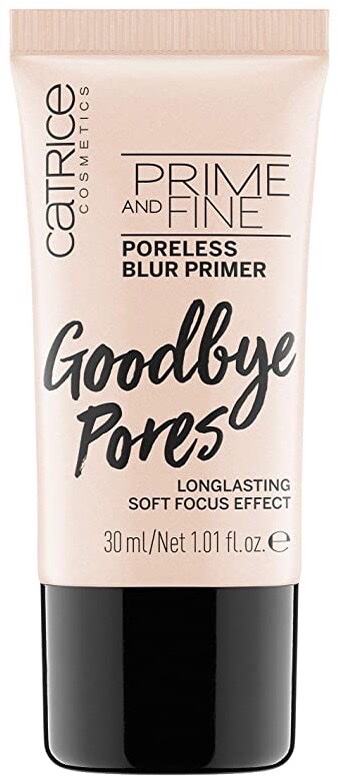 The first beauty find from Catrice is a primer. I tried the Goodbye Pores primer, and I think it did a good job. It blurred my pores as well as any other pore blurring primer I have tried, but it did not stand out as a superstar. It is a silicone based primer, and it did help my foundation stay in place on the hot days that I tested it.
There are also three other primers in this line: a color correcting primer, a matte primer, and a hydrating primer. I have not tested these, but I will link them in the shopping widget.
Catrice HD Liquid Coverage Foundation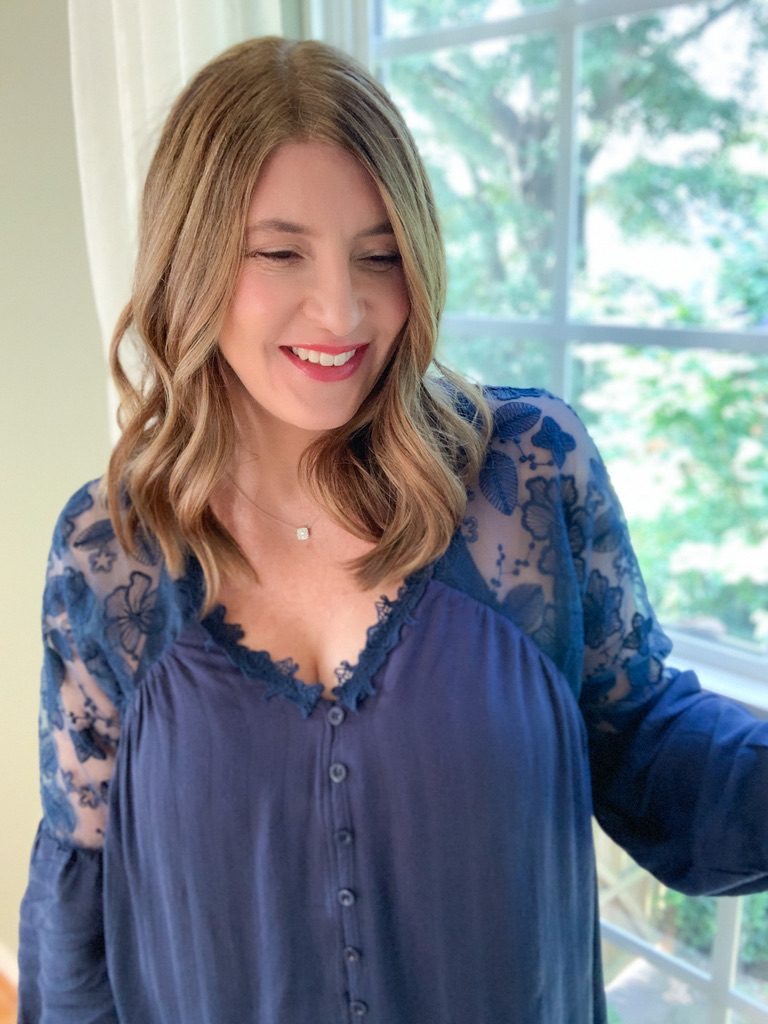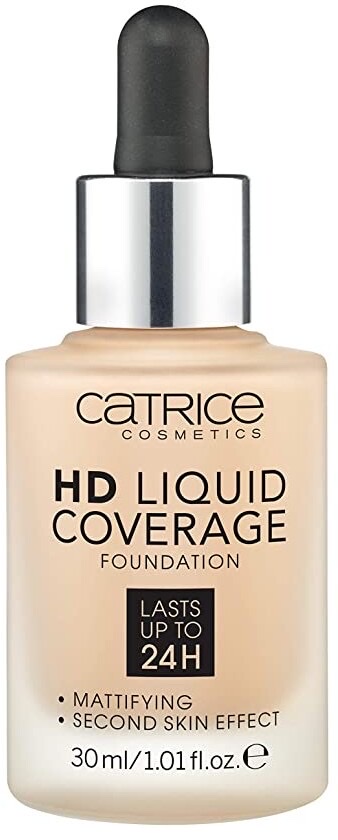 I'm always looking for affordable foundations that flatter mature skin and this HD Liquid Coverage Foundation is a winner! I absolutely love everything about this foundation. It has a thin consistency which is great for mature skin. It blends out beautifully and really does look like a better version of your skin. I am wearing the shade 030 Sand Beige, which seems like a good match for my cool skin tone. It comes in 26 shades and retails for $11.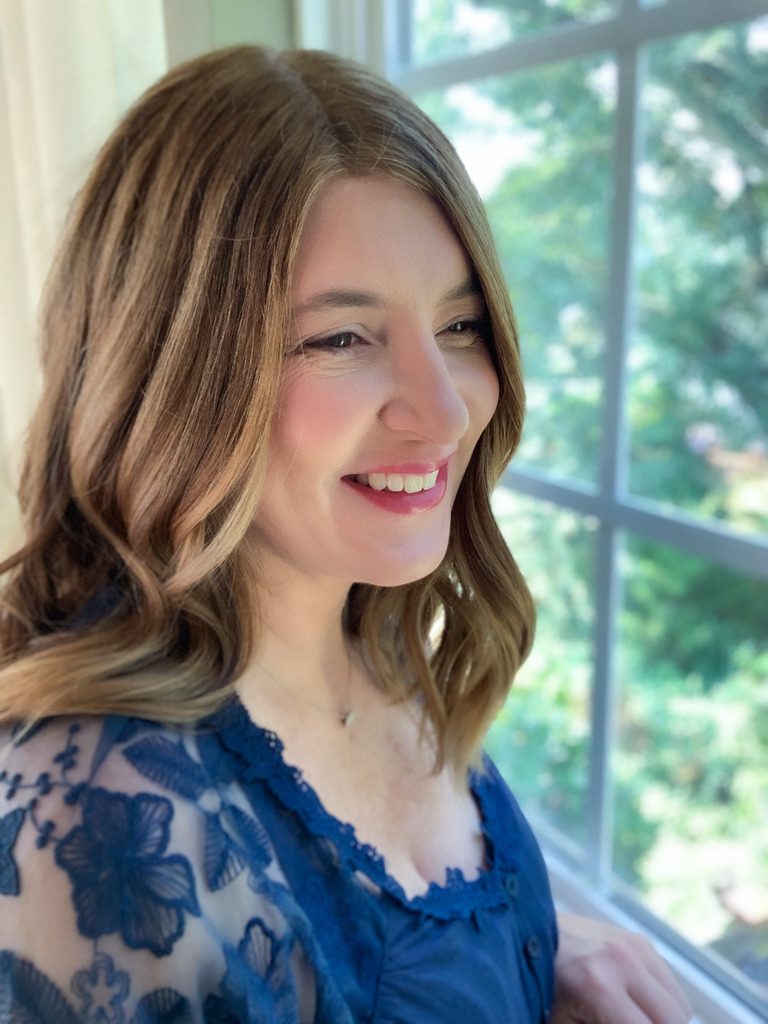 This foundation definitely ranks in my top 5 favorites for drugstore priced foundations. Give this one a try…I don't think you will be disappointed!
Catrice Liquid Camouflage Concealer

If you are in your 40's and beyond, you know the struggle of trying to find a concealer that does not make your under eye area look worse instead of better. For years, I have almost exclusively used the Maybelline Instant Rewind Dark Circle Eraser. I still love that concealer for my mature and crepy under eyes.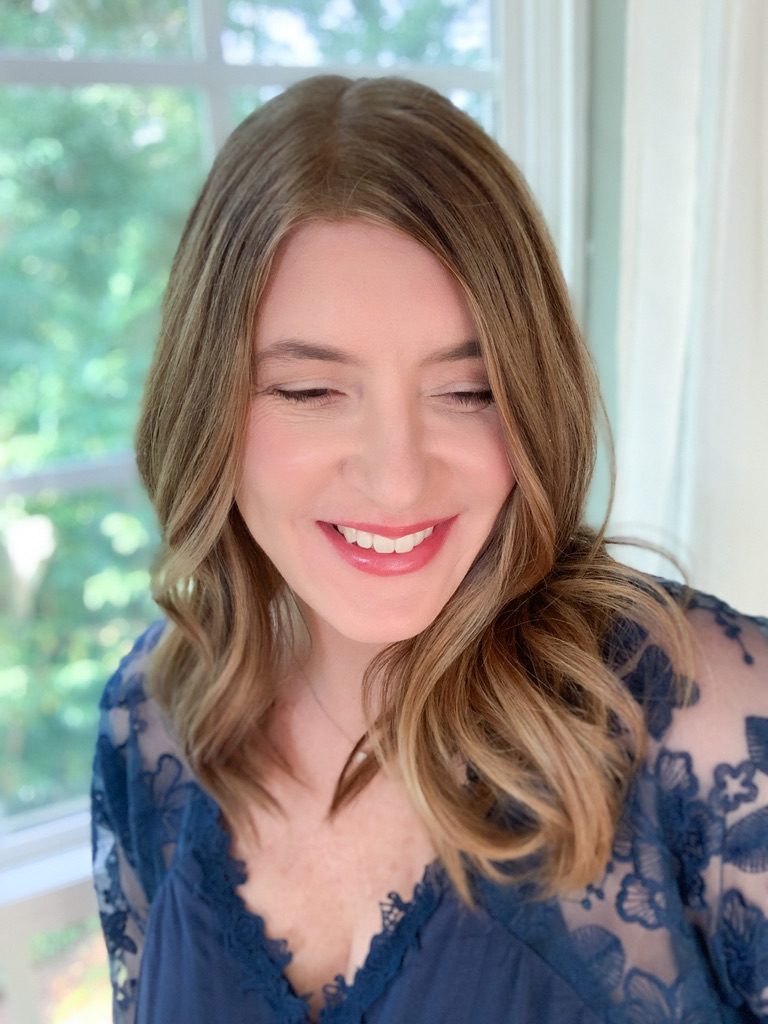 I was blown away by how well this Catrice Liquid Camouflage Concealer looked on my under eye area. This concealer did a great job of brightening the dark discoloration under my eyes without drawing attention to the fine lines. I chose the lightest shade 001 Fair Ivory.
It only takes the smallest dot to conceal the discoloration and it blended out easily. I think a common mistake many women make is using too much concealer which can actually make the under eye area look worse. Start out with the tiniest amount and build as needed.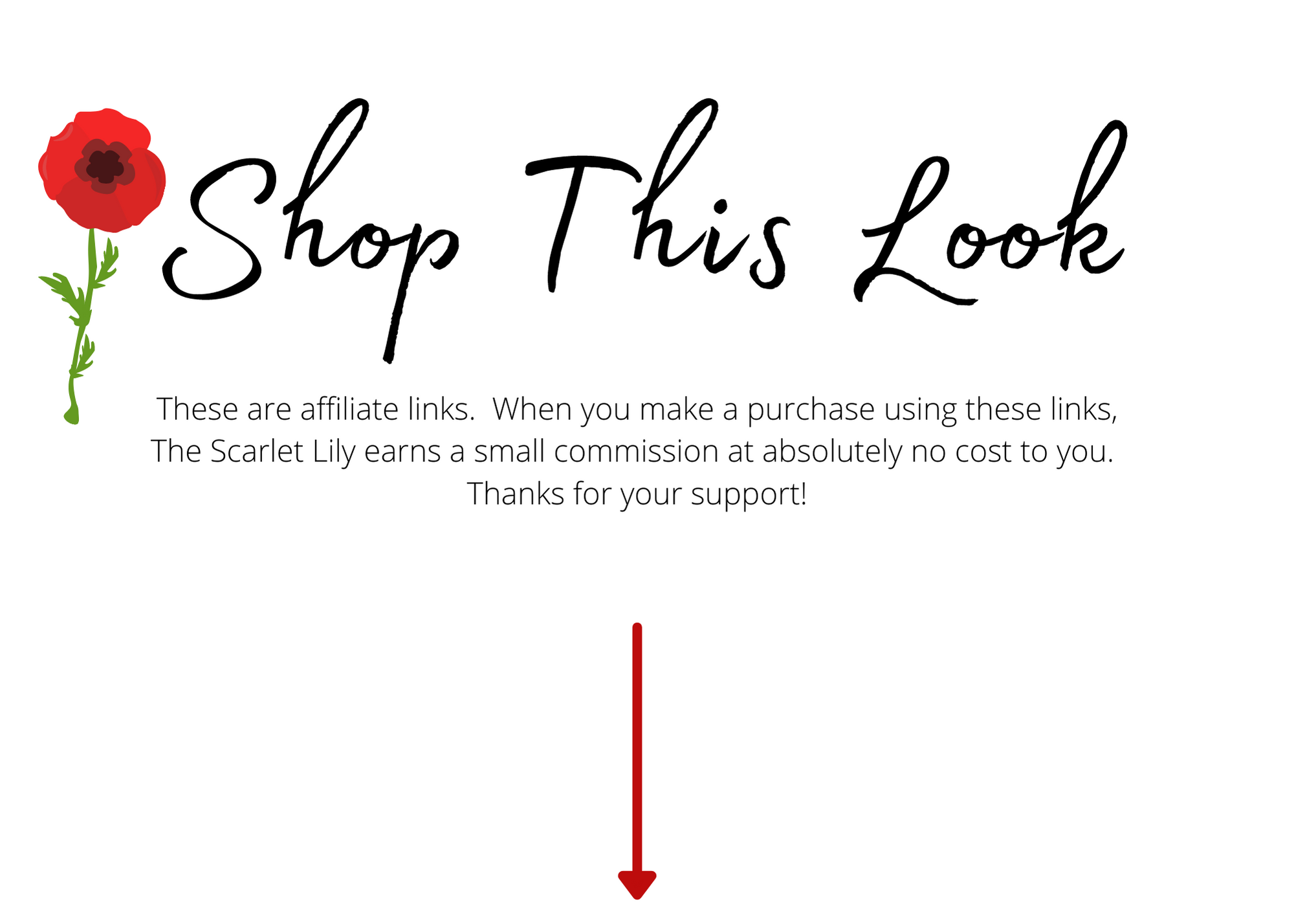 Other Makeup Worn For This Look
We are about to move, so most of my makeup is already packed up. I kept out my most worn products and here are the other makeup items I used for these photos.
My Outfit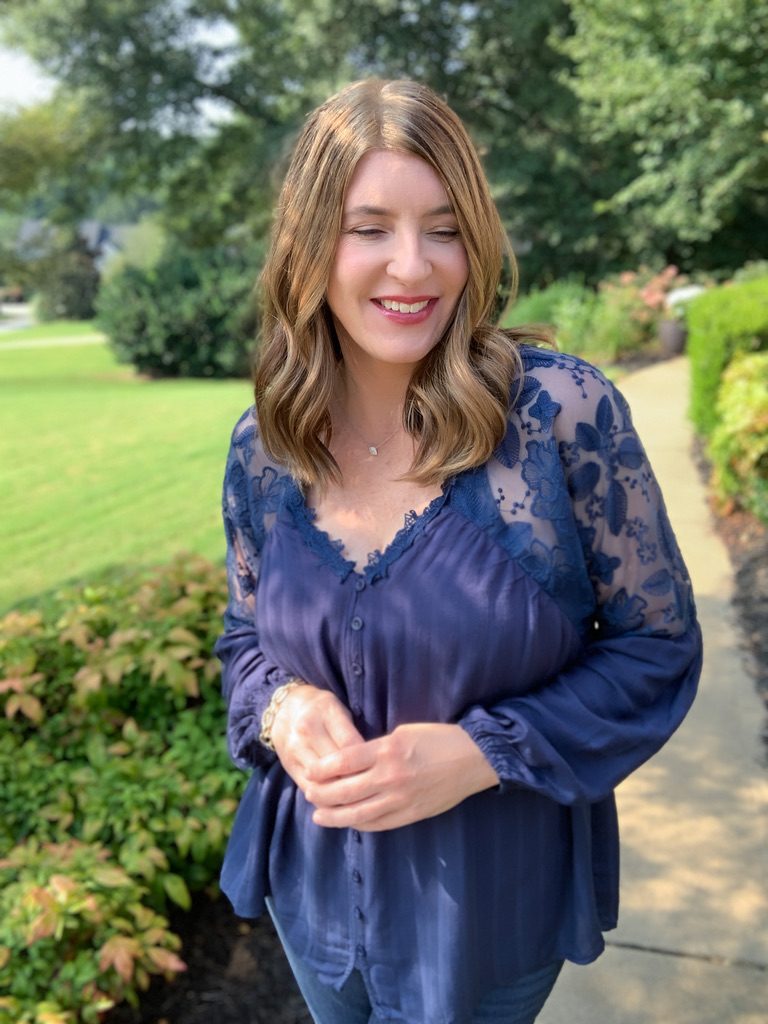 Other than these beauty finds from Catrice, I want to share this cute top from Amazon. I have shared it before in a different color, and it has been a top seller! You can see more of it here. Recently I ordered another one in this deep blue color for fall. I paired it with some flare jeans and my wooden sandals from Walmart. I'm wearing my usual size large in the top.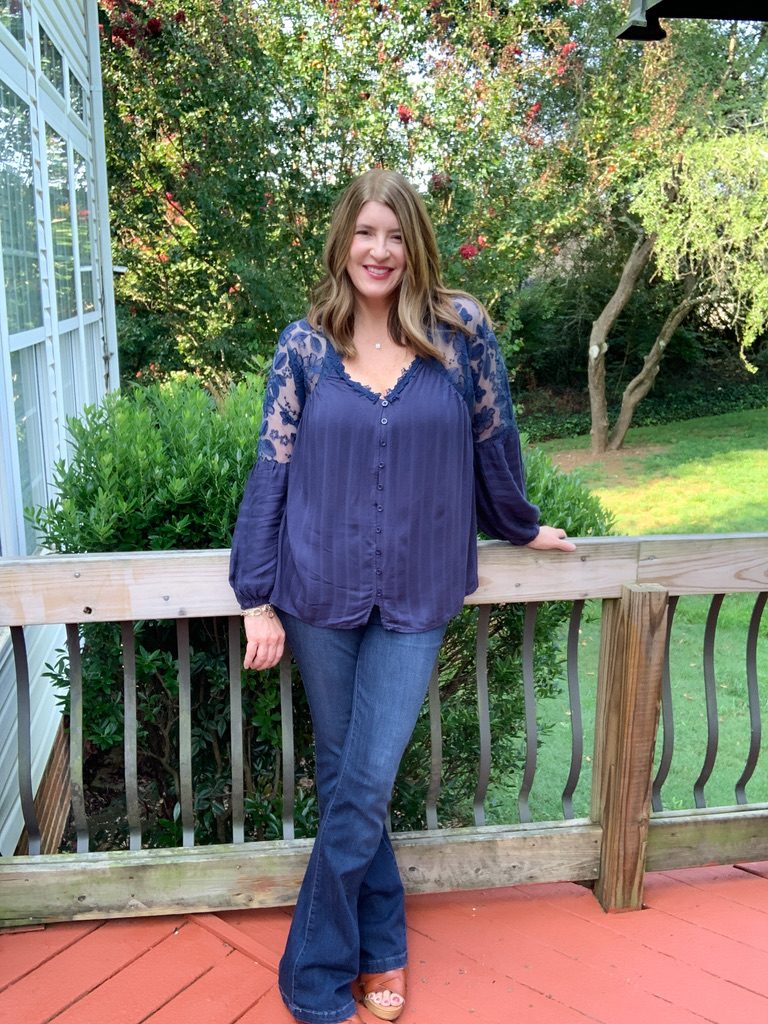 This would make a great outfit for a night out with friends or a date with your special guy!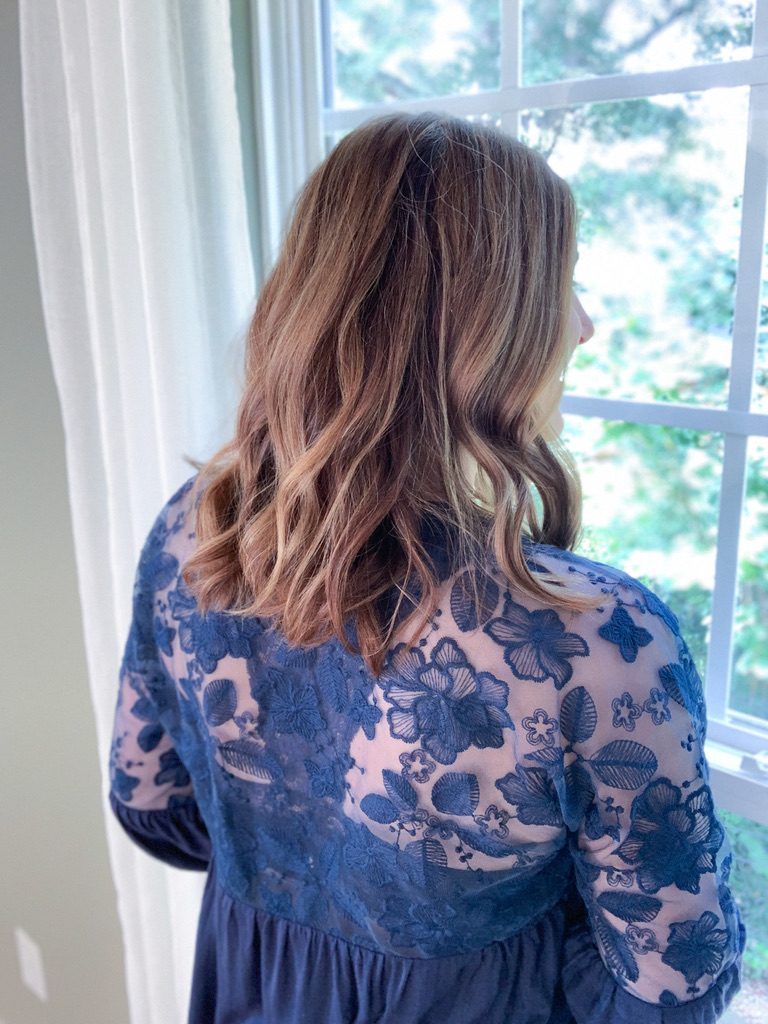 There is a lot of lace detail on this top, making it very feminine. I chose a navy bralette from Soma to wear underneath. These are my favorite bralettes and they do provide enough support on their own for us larger girls. I was disappointed to see that they are no longer available, but this one from Amazon looks very similar.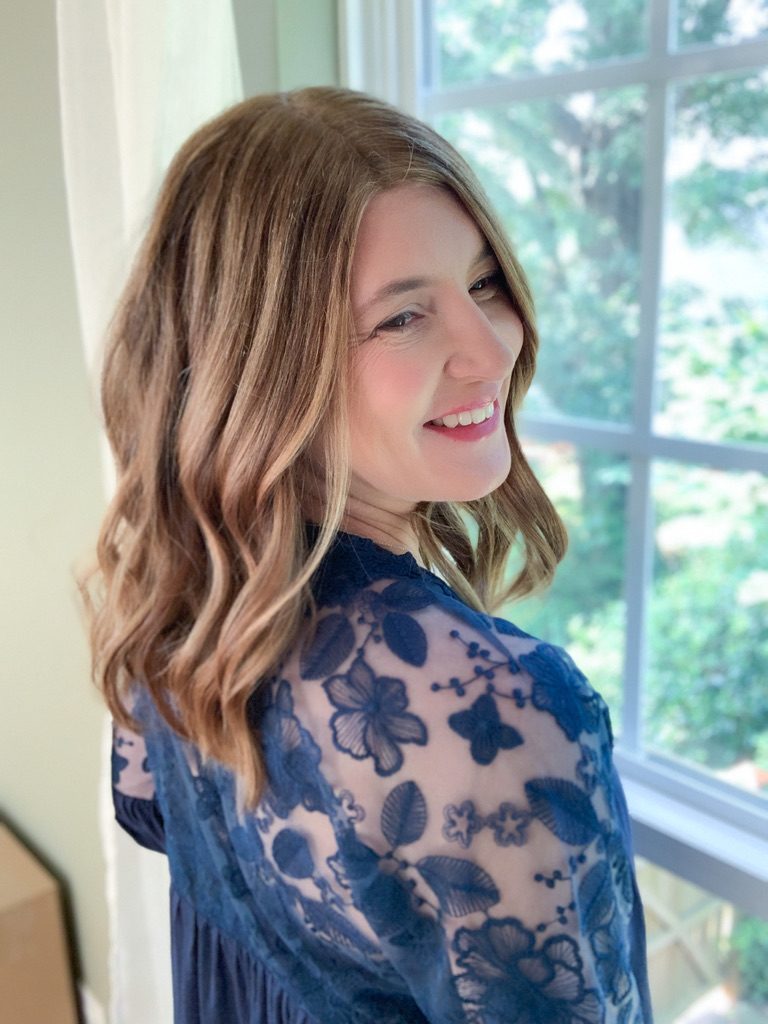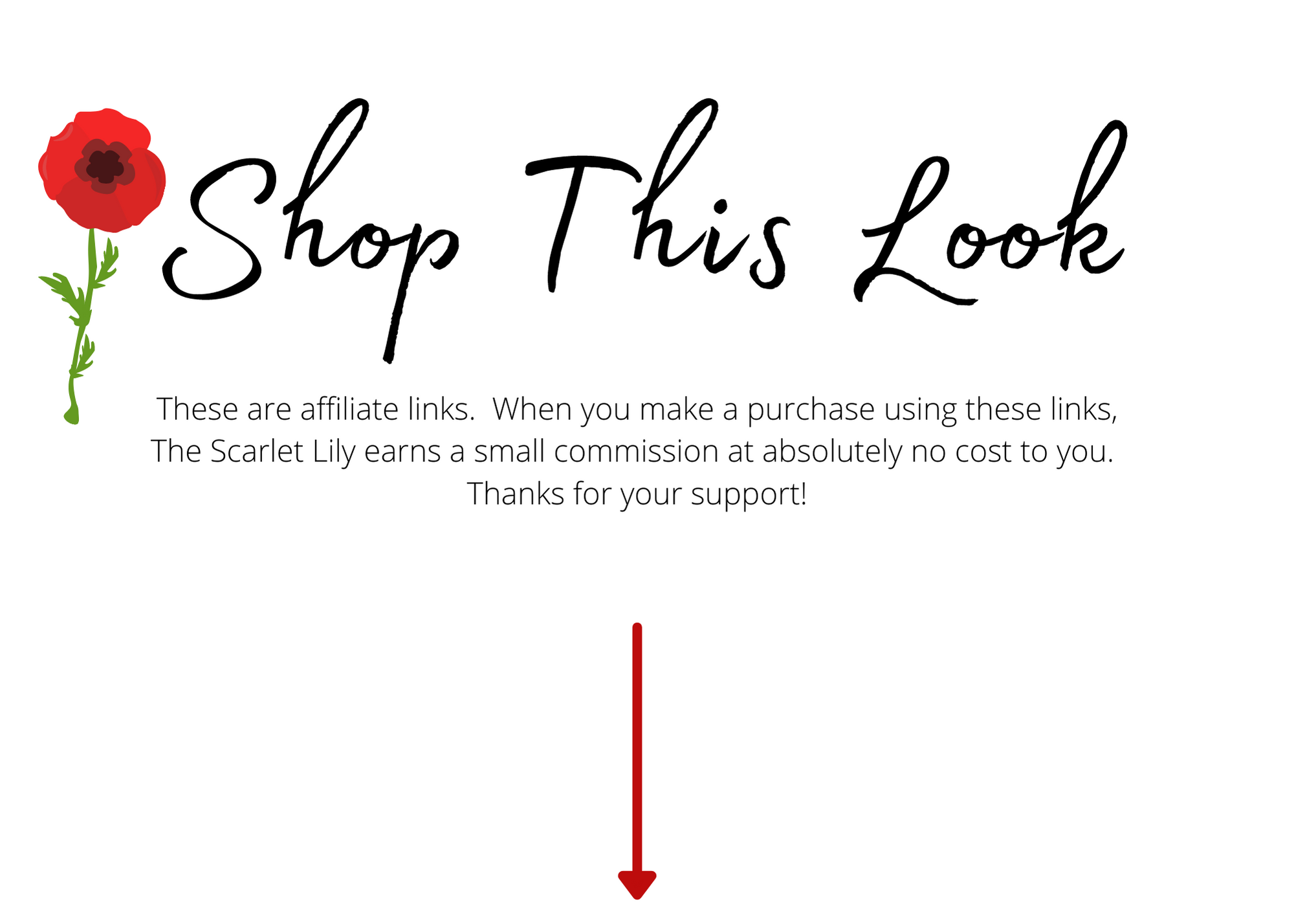 A Word To My Email Subscribers:
I so appreciate all you ladies that subscribe to my emails. I had some special content that I wanted to send out to you this week, but my email software currently has a glitch, and I am unable to send out any emails right now. I am working with technical support to fix the situation, but for now I can only publish blog posts.
Many of you already know that we are in the process of moving. We have been prepping and packing for the past several weeks, and this weekend is our big move day! We are also in the process of renovating the apartment that we are going to live in for the short term. As you can imagine, the work is overwhelming and never ending! I can't wait to share our new temporary home with you soon! It is turning out to be very cute, and we are looking forward to a smaller space for a while.
I am going to try my best to be consistent with my blog post publishing schedule, but I can't guarantee what the next 2-3 weeks will look like. As I always say, I'm not interested in putting out content just for the sake of posting something. I always strive to give you something of value. With that said, I would appreciate your prayers this next week or so as we try to get settled in our new home. I know you will be understanding if I don't post as often, but it will be temporary.