Depending on your level of interest in the Nordstrom Anniversary sale, you may or may not have been hearing a lot of chatter about the frustration with this year's sale. The sale is now open to the general public and ends on August the 8th. The main complaint about this sale is that there is so much hype leading up to the sale (mostly by influencers) and when the average person has access to the sale, everything is sold out. I am by no means an A-lister in the influencer business, and companies do not send me products, so I am in the same boat as everyone else when it comes to this sale. If you have tried to shop this sale and have given up in frustration, don't worry about it! I'm here to tell you that there are some great alternatives to the items in the Nordstrom Anniversary Sale and I'm sharing those with you today.
I placed an order and did keep a few things from the Nordstrom sale. A few of the items have sold out, but I have found the identical items on Amazon or a similar alternative. Some of the items are still stocked, so take advantage of the sale until August 8th if you are interested.
Zella Joggers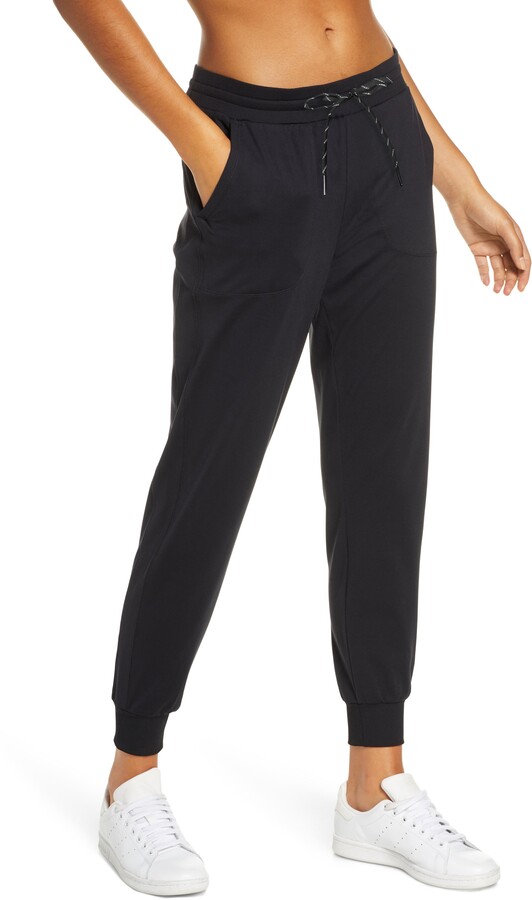 Last year I purchased the Zella Joggers and they are available again this year. Joggers may sound kind of boring, but these joggers are the best pair I have ever owned! I wear them a lot and they have held up wonderfully. These are still in stock, and I highly recommend.
Free People Leo Henley Tee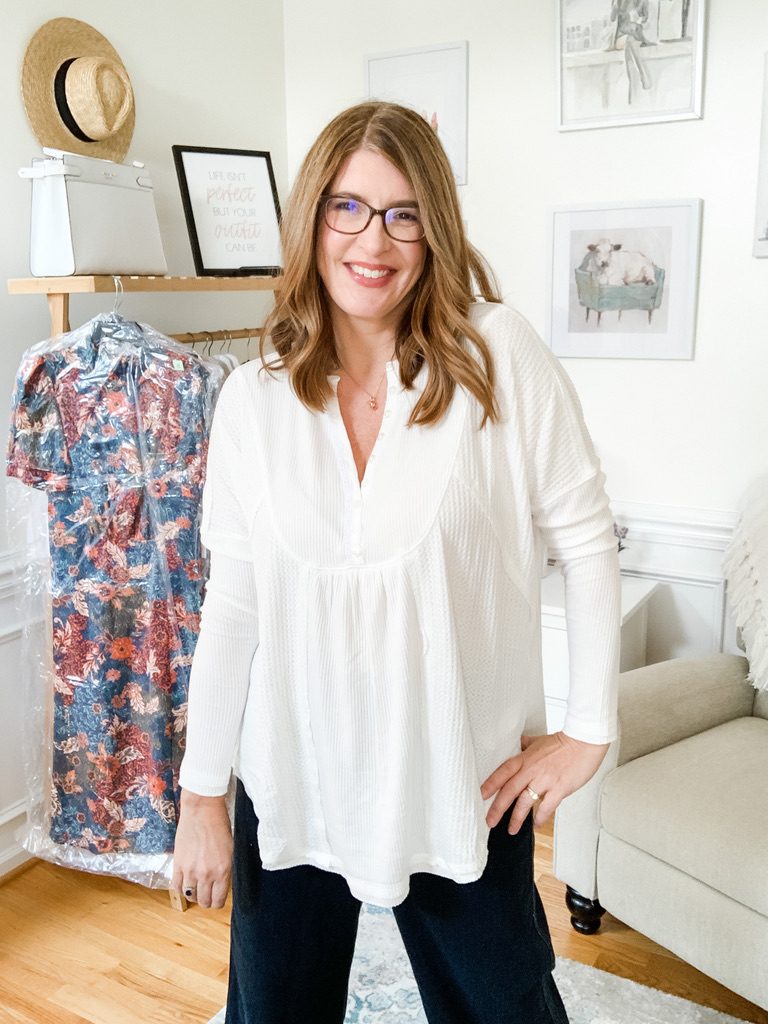 As I expected, the Free People Leo Henley Tee is sold out. This is a waffle knit tunic style top that is great for wearing with leggings.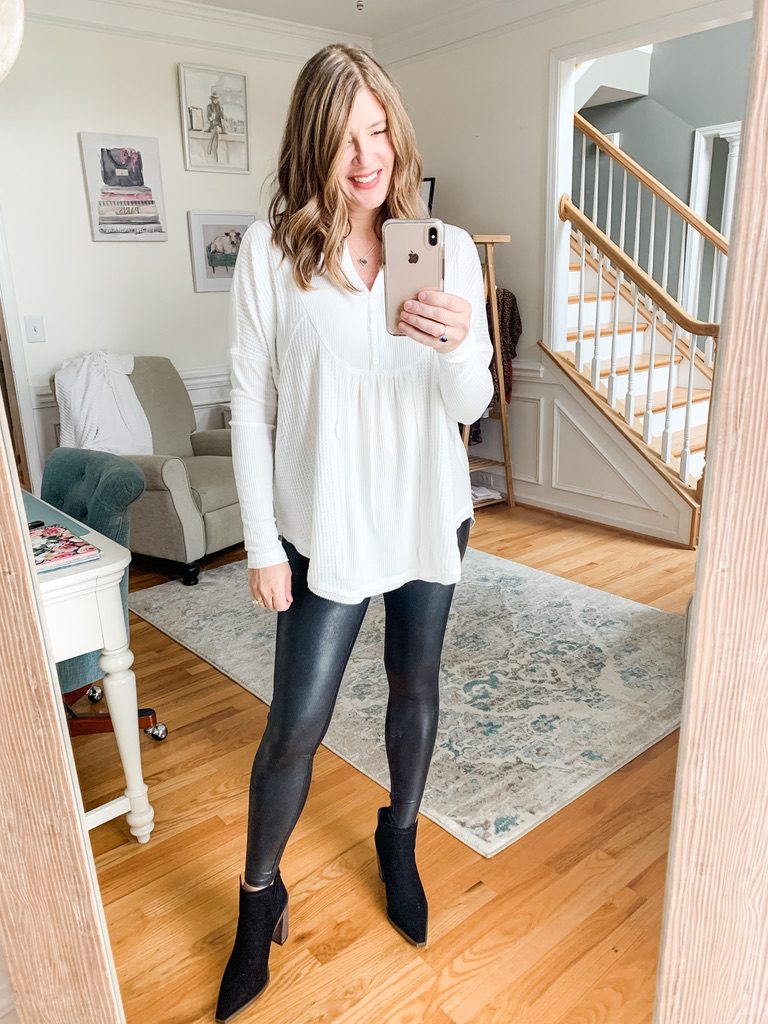 As an alternative, this V-Neck Waffle Knit Tunic from Amazon gives a very similar look for $19.99. It also comes in a short sleeve version shown in the photo below.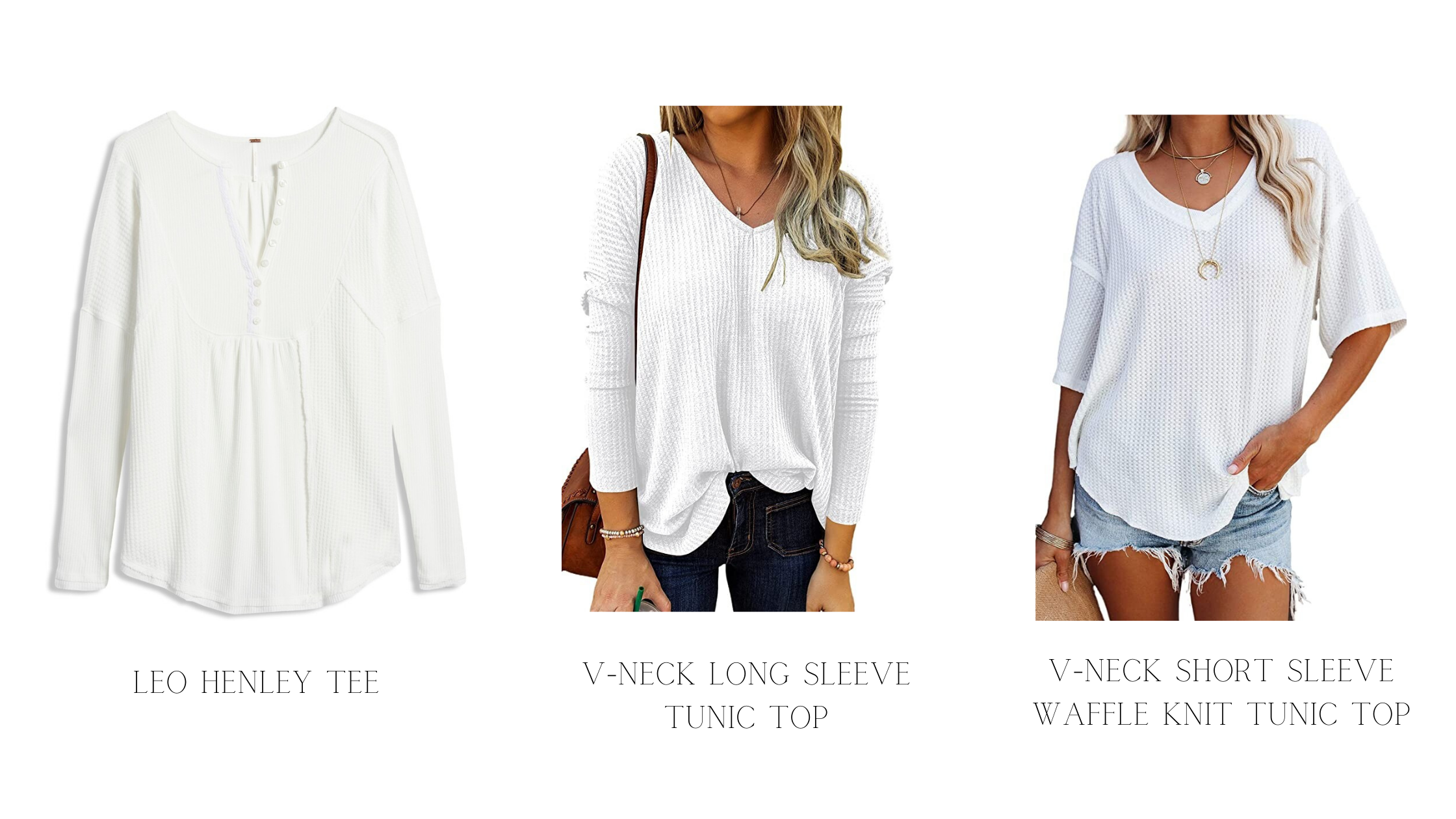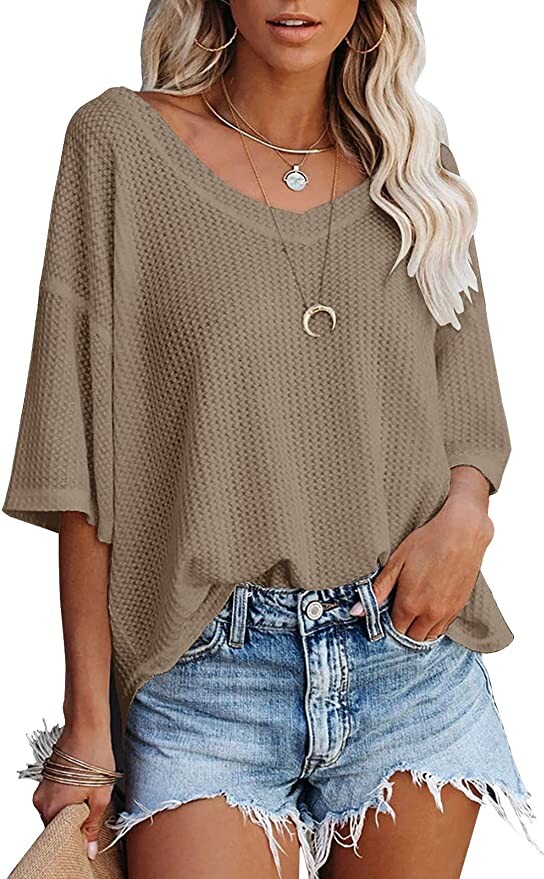 I also like the oversized look of this one. It does not come in white, but is available in several other colors.
Spanx Faux Leather Leggings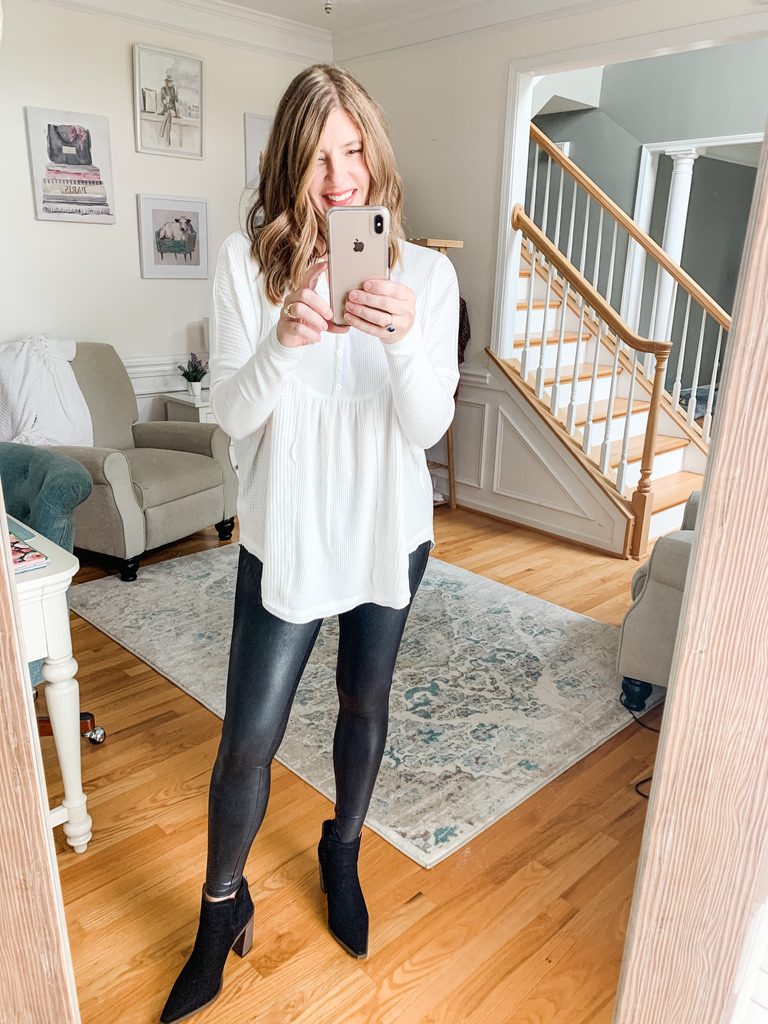 I decided to try the famous Spanx Faux Leather Leggings because I have heard so many people raving about them. They are spendy, but I wanted to give them a try. Honestly, I didn't like them on me. To be fair, they really are just not my style so that might be why I didn't like them. I sized up to a large, and they were still tighter than I would have liked. These were a fail for me. Plus they are sold out.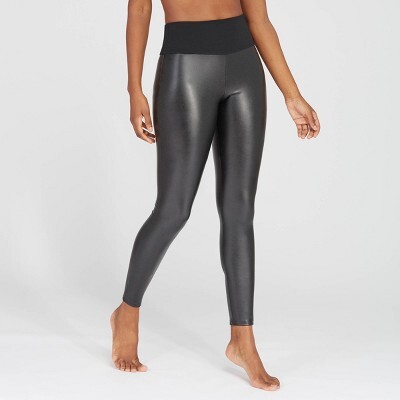 As an alternative, these Assets By Spanx Faux Leather Leggings from Target would be a good option. They are only $40. I have not personally tried them, but they are made by Spanx so they are probably worth a try.
Vince Camuto Welland Bootie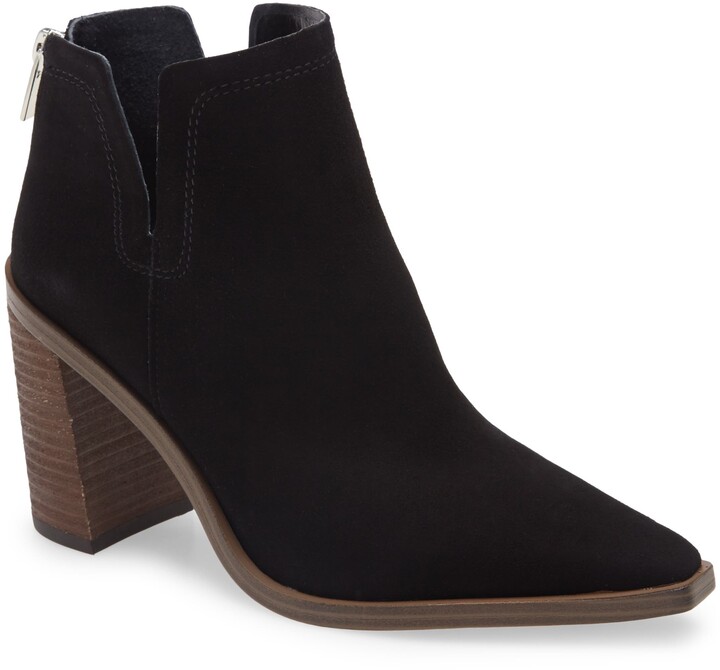 My favorite purchase from the Nordstrom Anniversary Sale this year was this pair of Vince Camuto Welland Booties in black. I purchased a taupe pair last year, and I wore them all the time. This will be a wardrobe staple for me, so I did splurge a little for these. They are just gorgeous!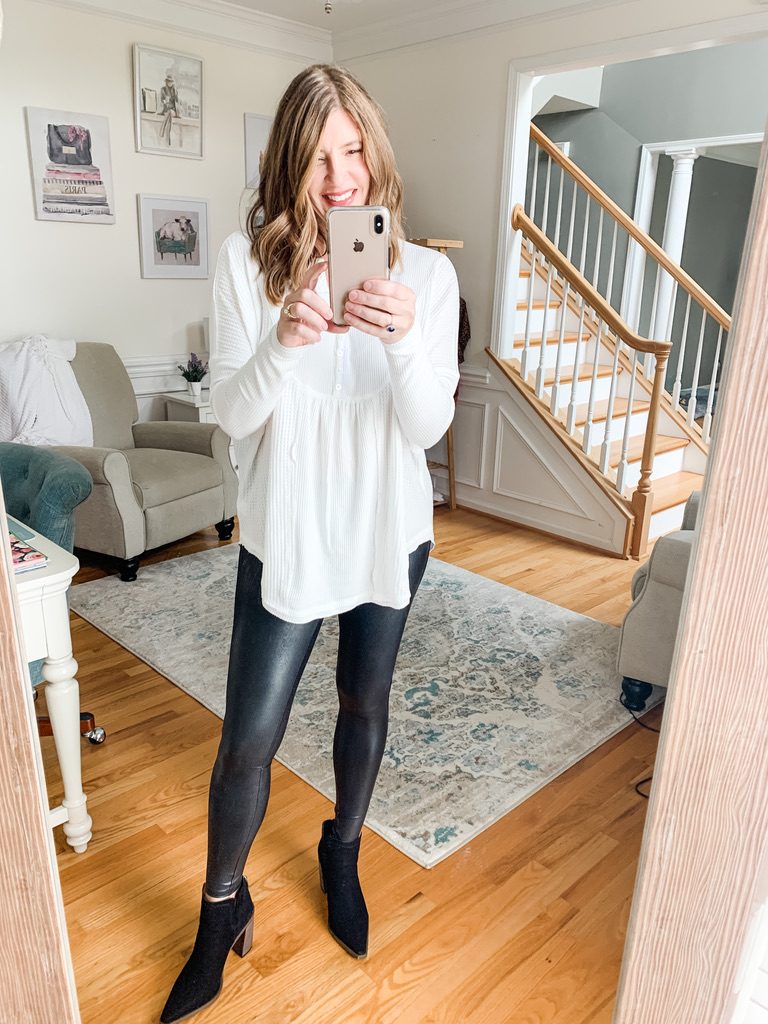 If the $99 sale price is too expensive, then I rounded up a few other pair of similar booties.
Leopard Print Top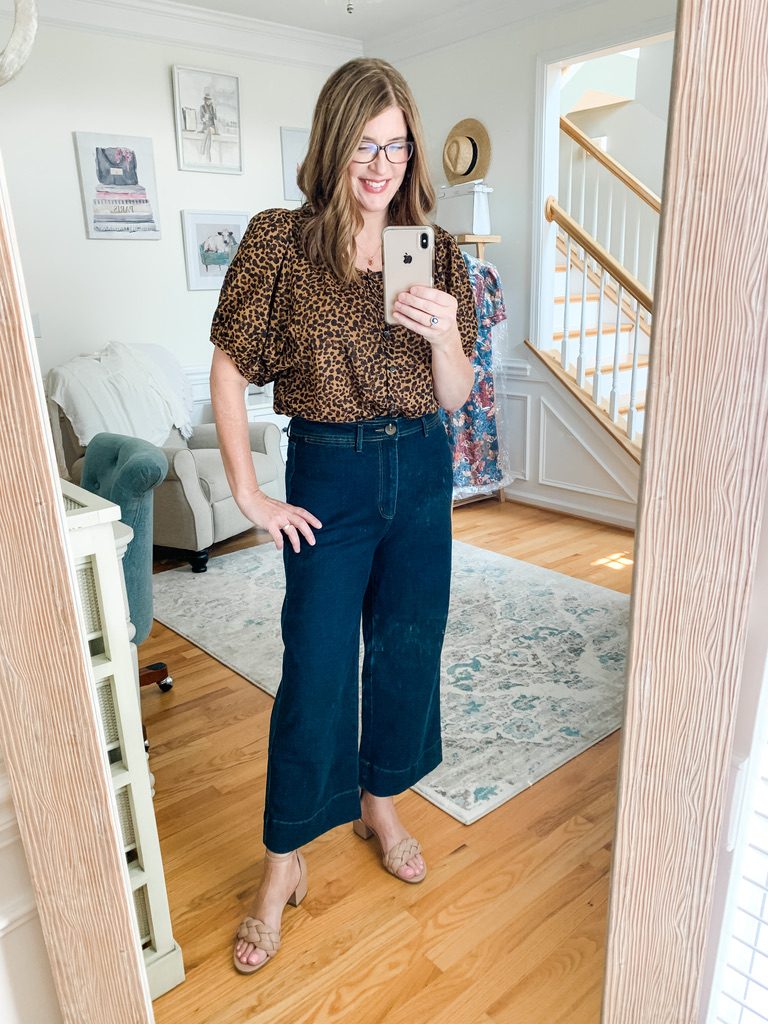 Next is this Leopard Print Top by Madewell. I didn't expect to like it as much as I do, so it was a keeper for me. I don't wear a ton of animal print, but this top fit nicely and I liked the light weight fabric for the hot weather we will be having for several weeks to come.
This top is nearly sold out at Nordstrom, but I found it on Amazon for the same sale price.
Here are some other alternatives you might like. These two tops have the same flowy fit and could be worn well into fall. First is the bell sleeve style on the left. I have shown this same top before in a floral print and it was a top seller. It is only $19.99. The top on the right has an even fuller sleeve and is only $16.99!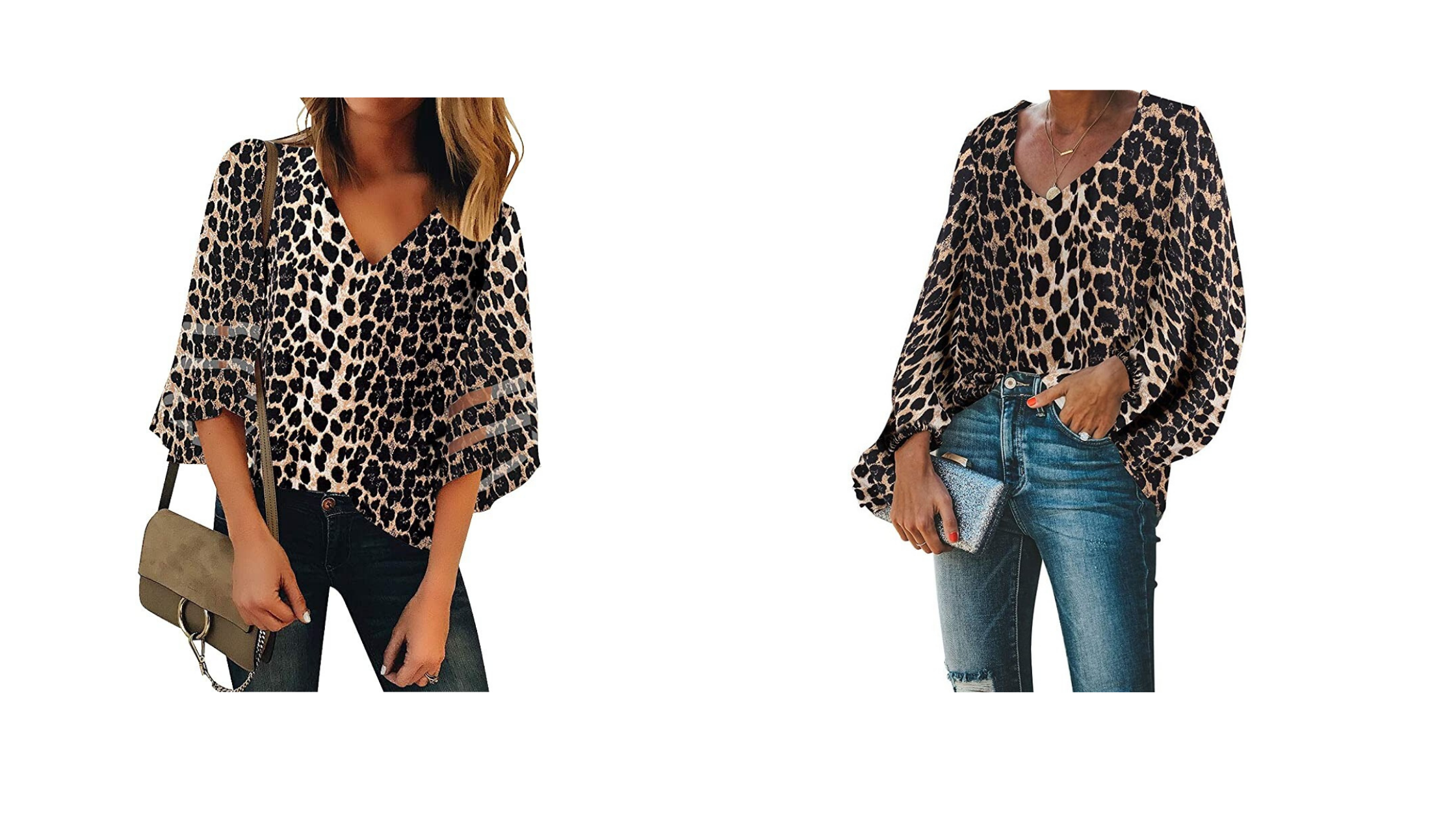 Free People Rubi Tee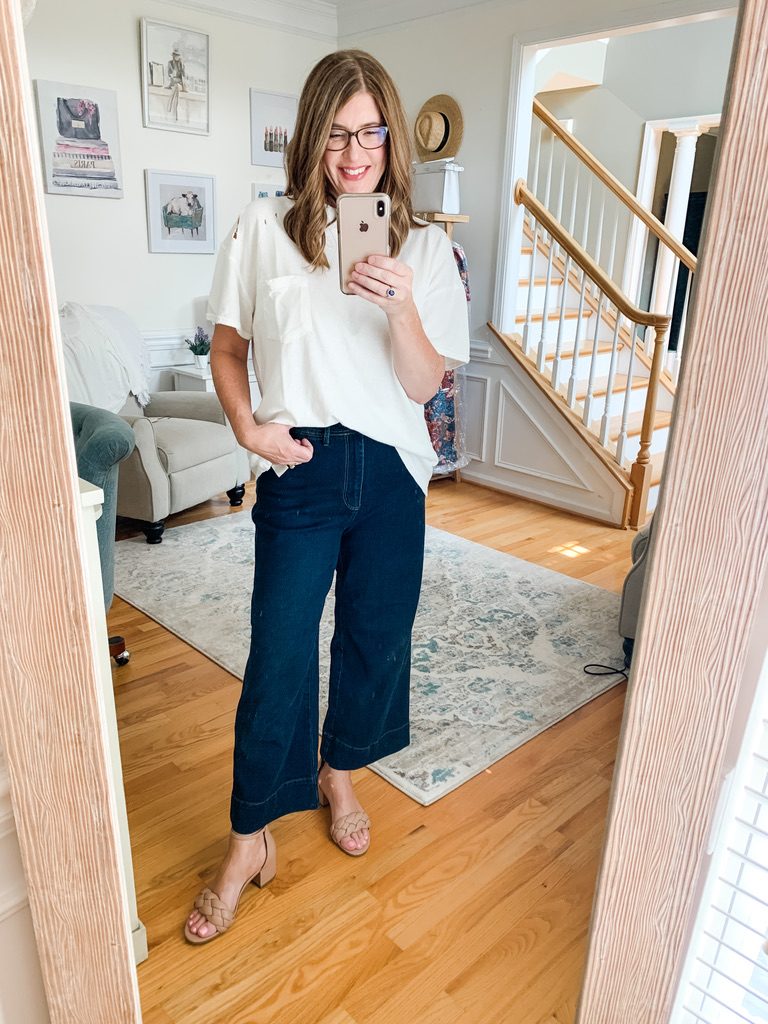 Another Free People tee that has sold out at Nordstrom is this Rubi Tee. The good news is that Amazon has the same tee in stock. This top has some interesting distressed details and an oversized fit. I would size down one size in this one. I think I am wearing a medium.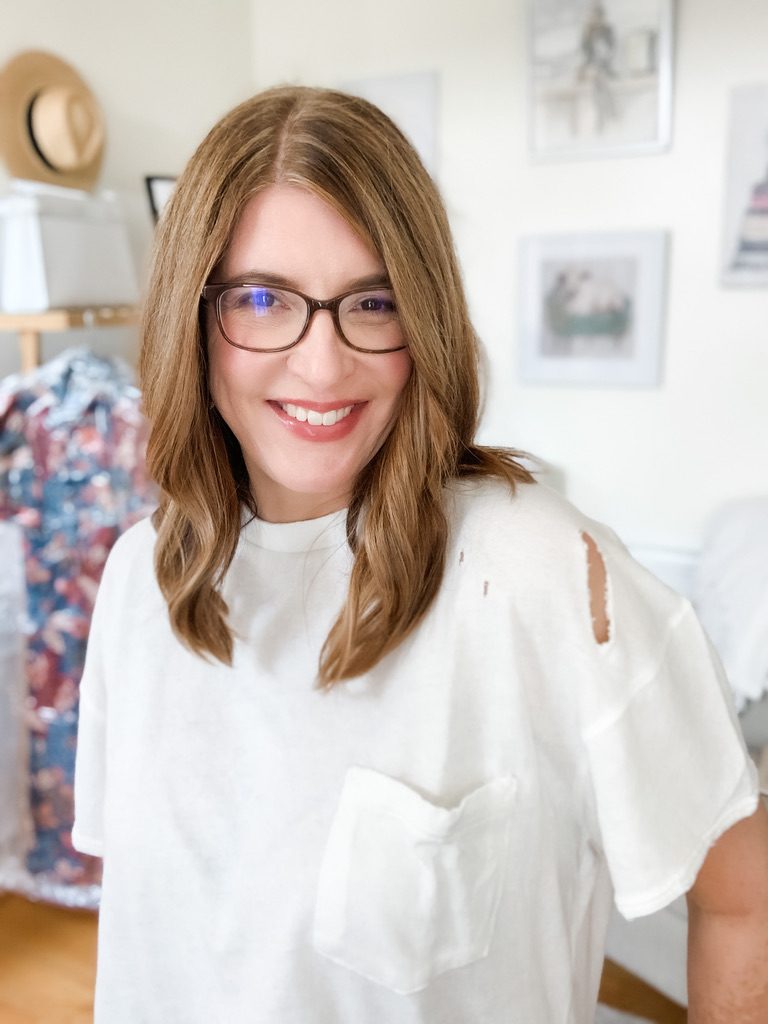 Blue Sheath Dress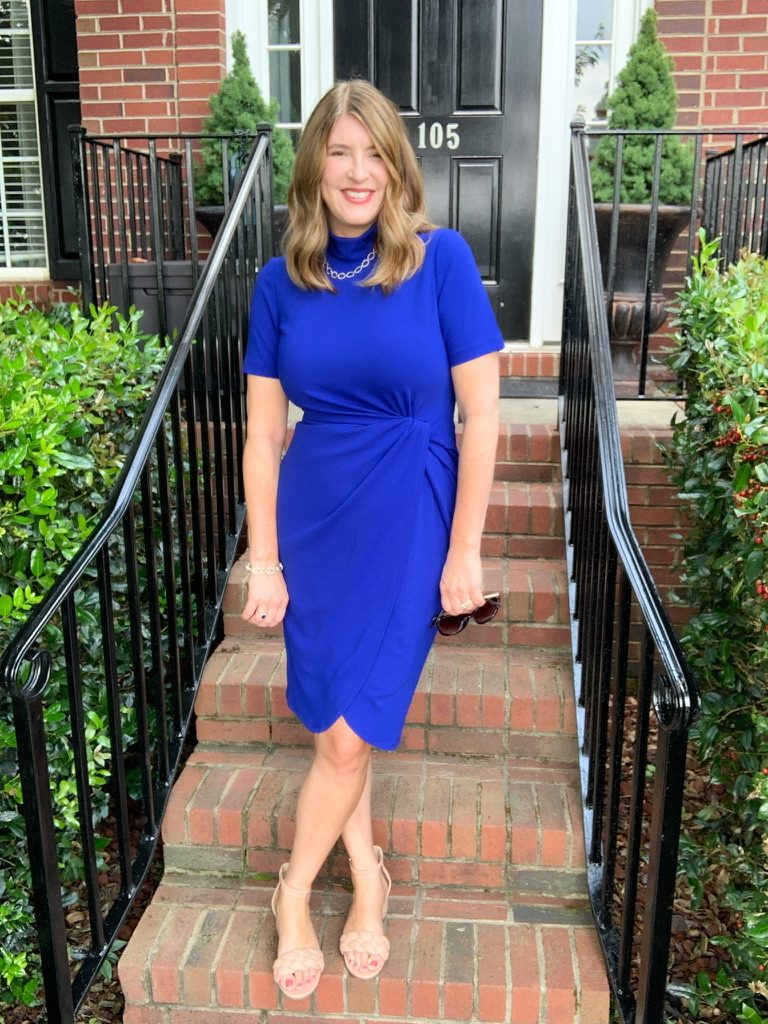 This blue sheath dress was featured recently in another blog post. This was another favorite of mine from the Nordstrom sale that has sold out.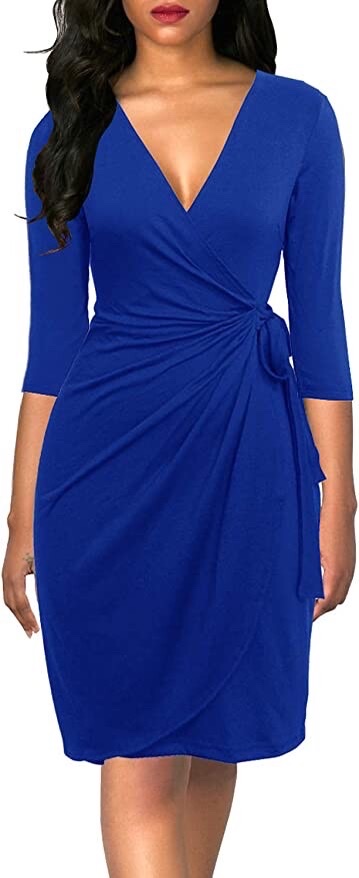 If you would like to create a similar look, this blue wrap style dress from Amazon would be a good option. Wrap dresses are typically very flattering on all body types.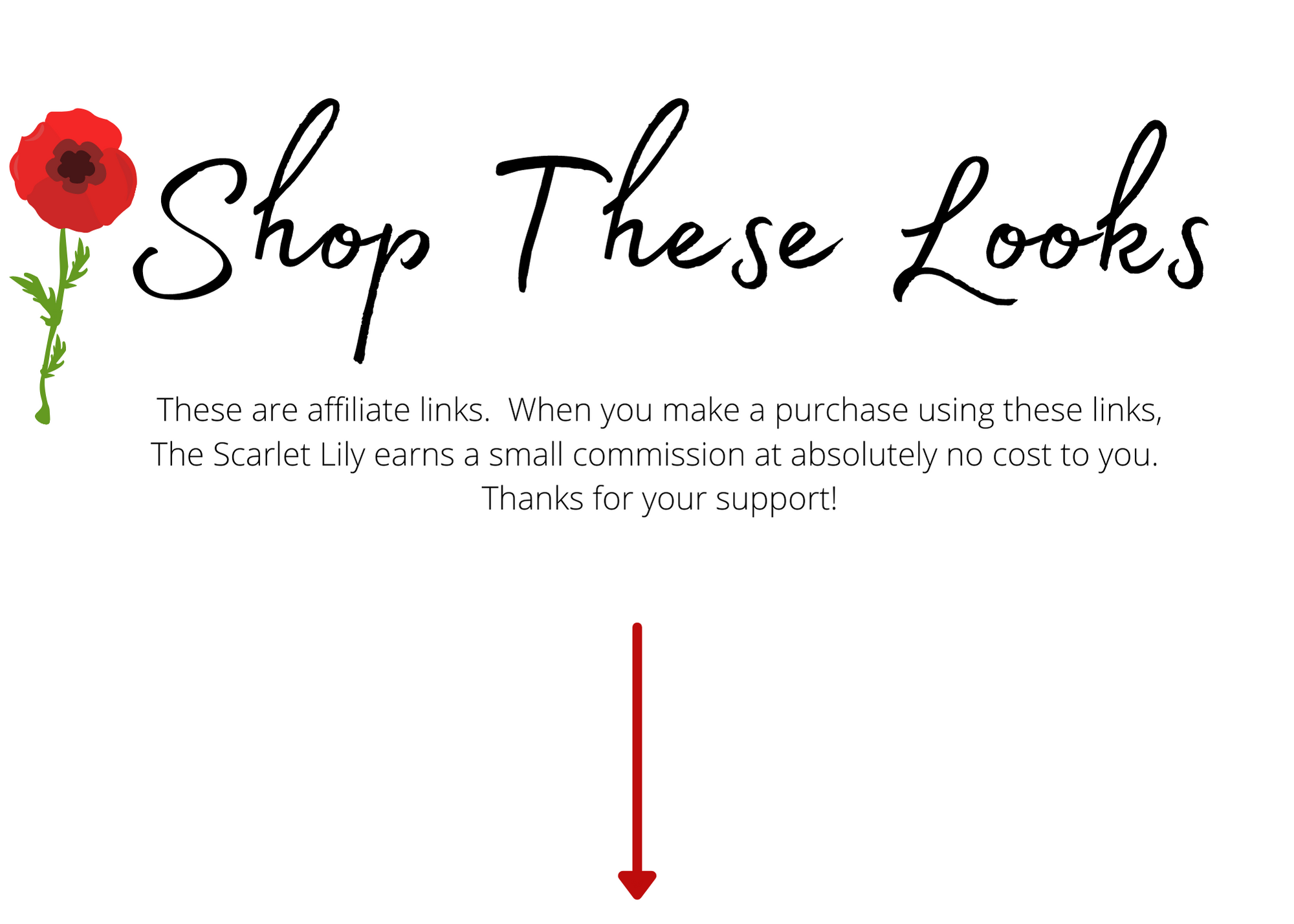 Home Alternatives To Items In The Nordstrom Sale
One of the most popular items in the Nordstrom sale every year is the Barefoot Dreams Blanket. There are a couple of different styles, but they are both very expensive. If you're just not in to paying $100 or more for a blanket, then this Kennebunk Bliss Plush Throw is a good alternative. I bought one last year, and it is super soft at a fraction of the cost. They also come in several beautiful colors.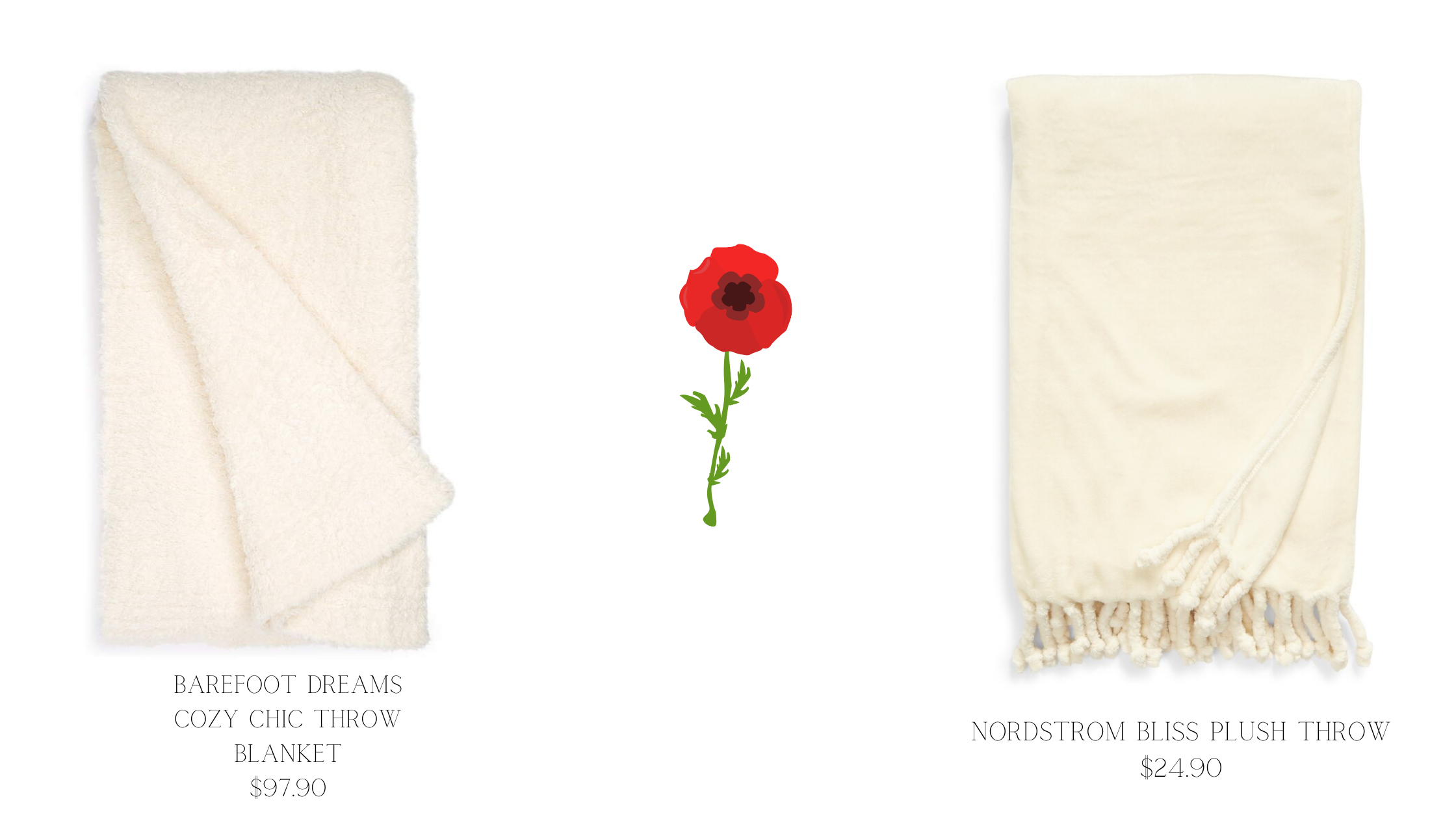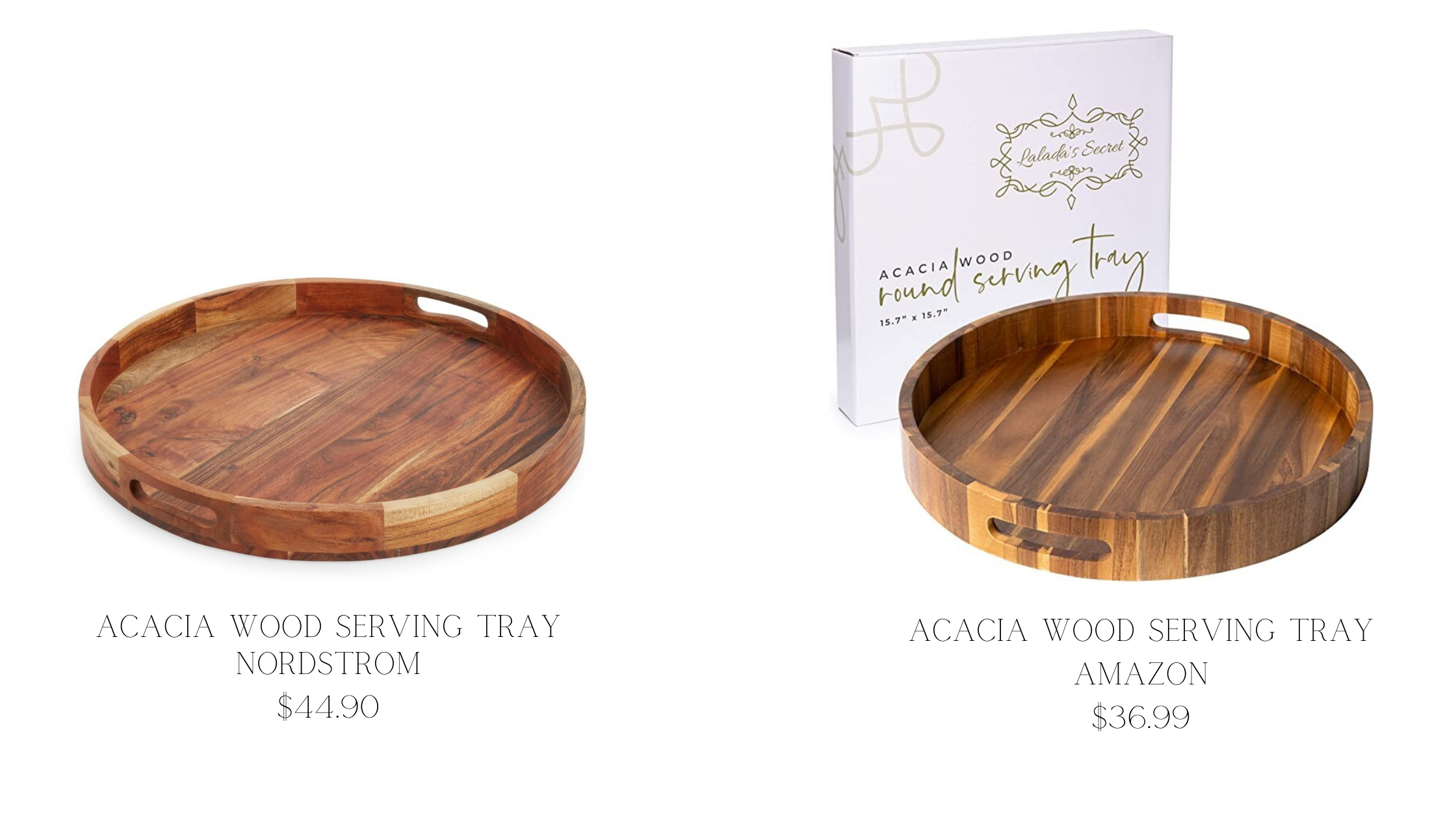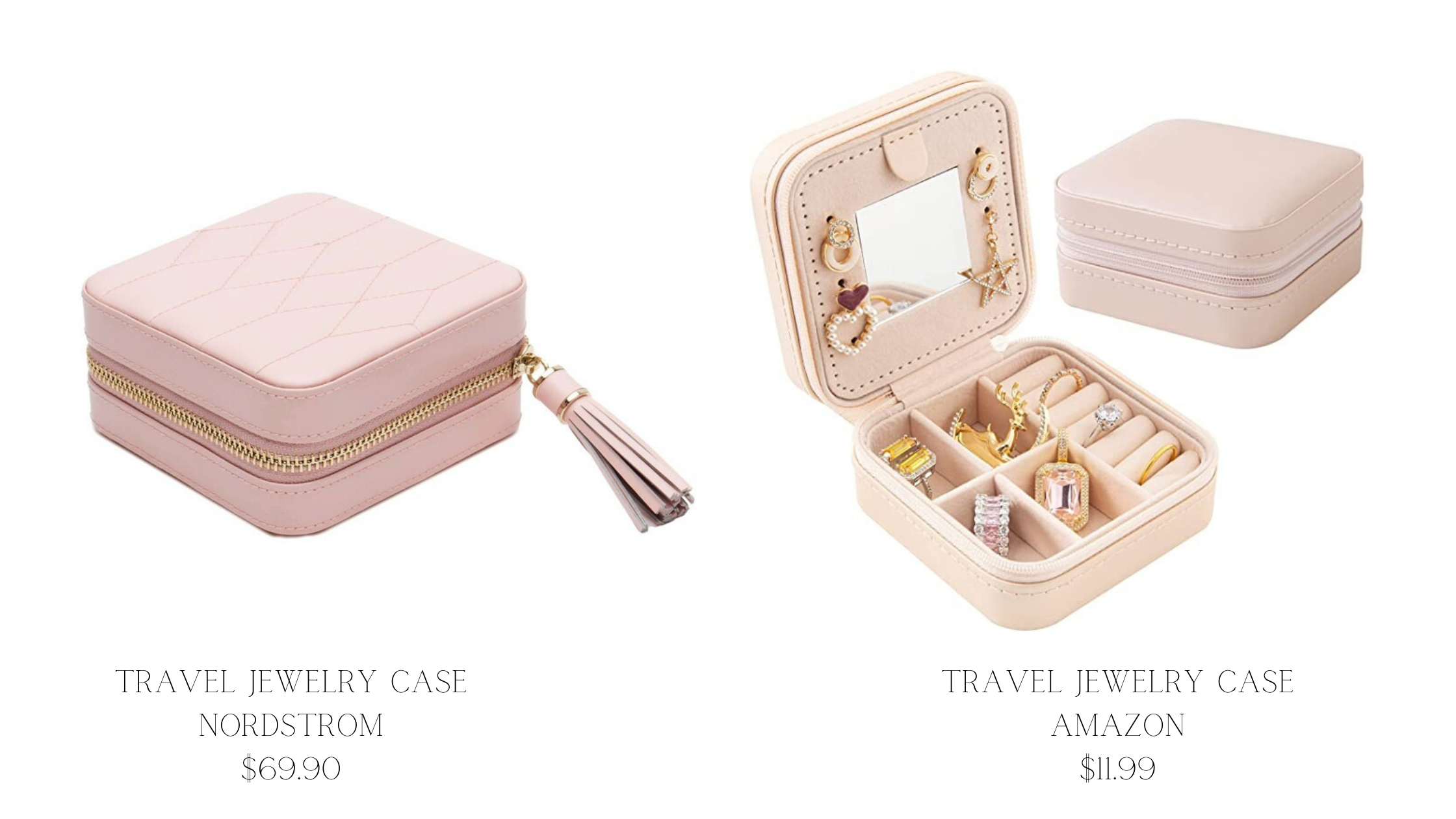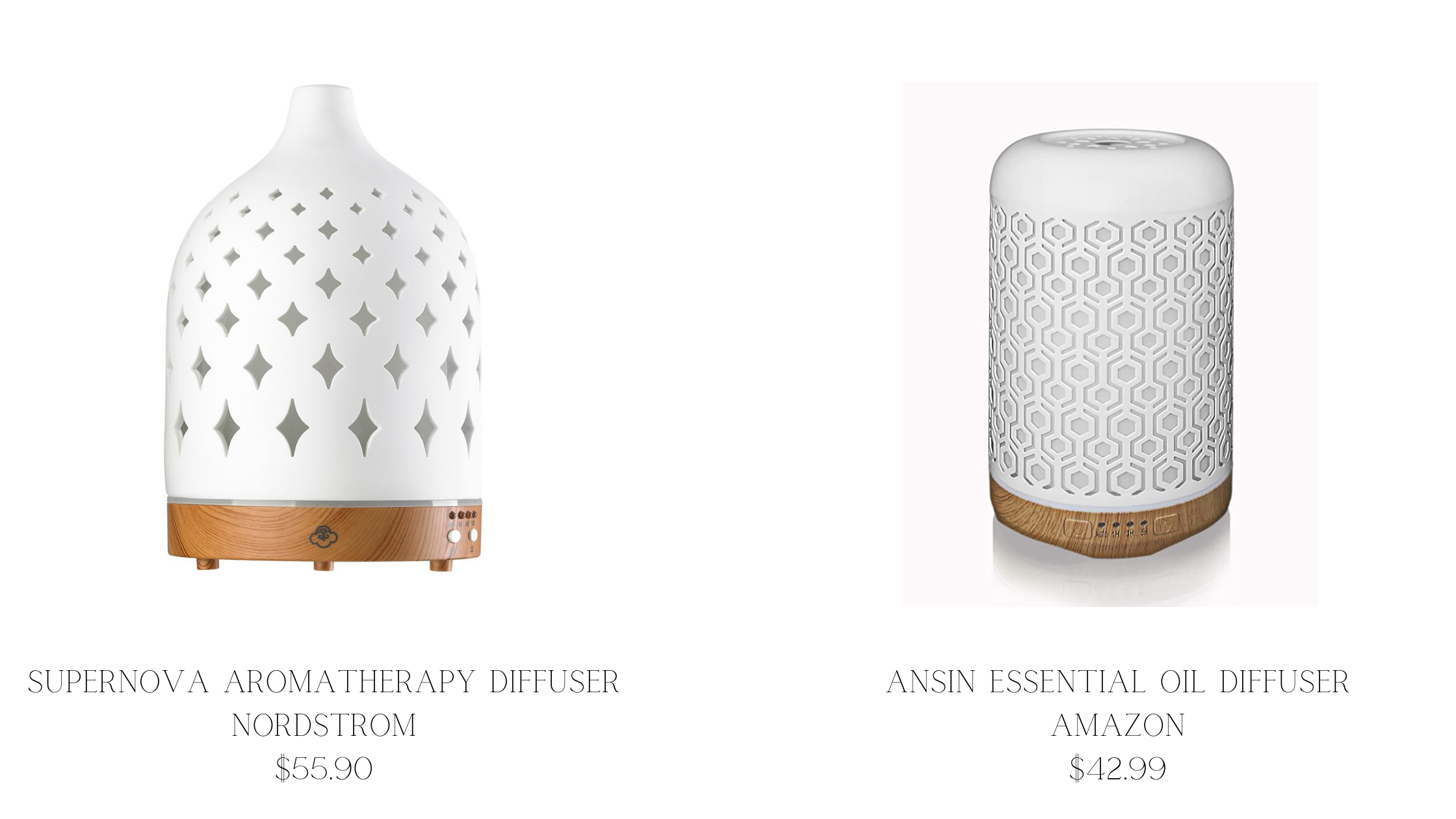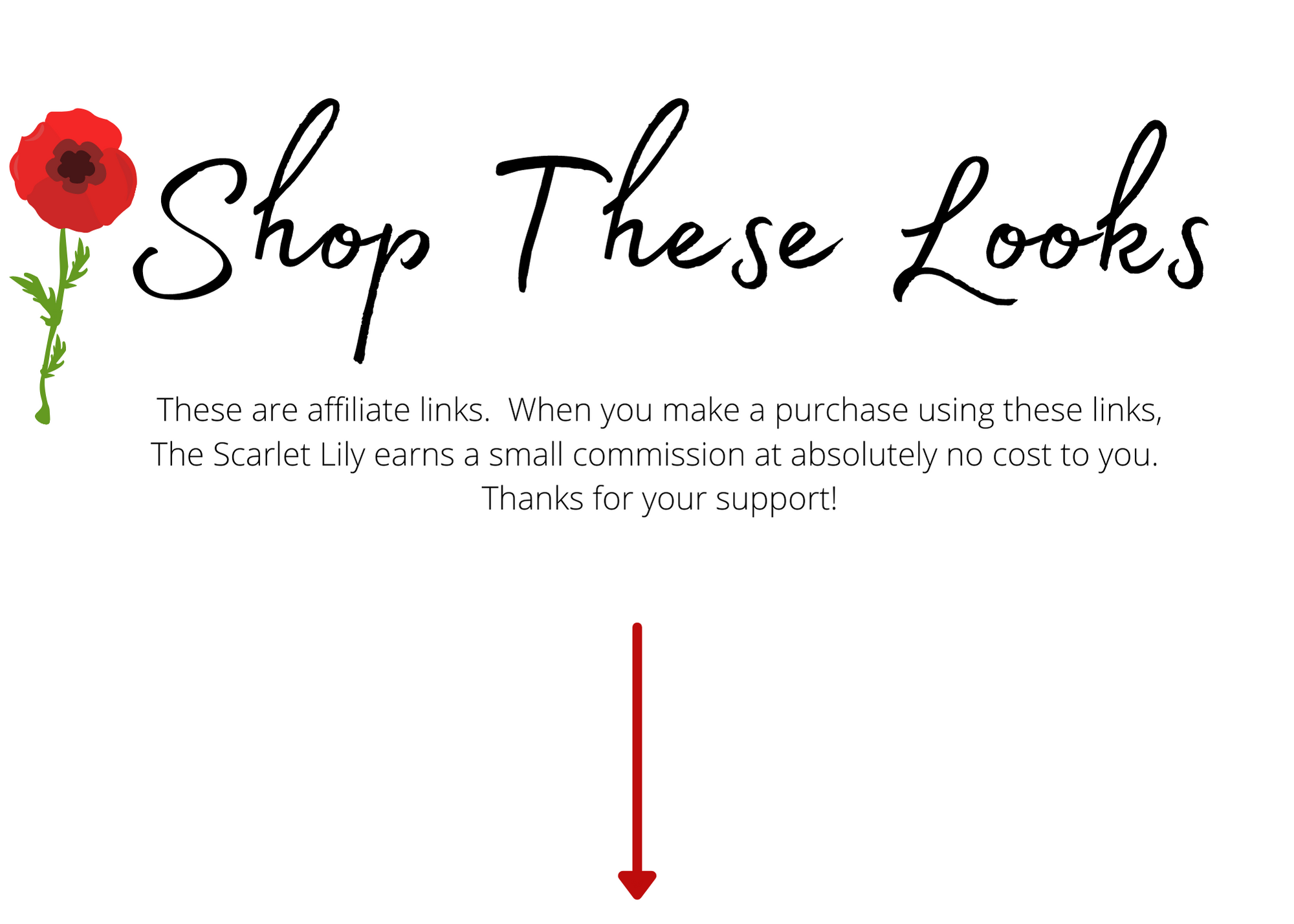 Accessories
If you like designer bags and jewelry, then you know they come with a high price tag. It's nice to treat yourself once in a while if a name brand is important to you, and fits within your budget. The Nordstrom Anniversary sale is packed with high end brands that are discounted, and for many women that is the best thing about it.
Here are some alternative accessories to those that are included in the Nordstrom sale that give the same look for a lot less.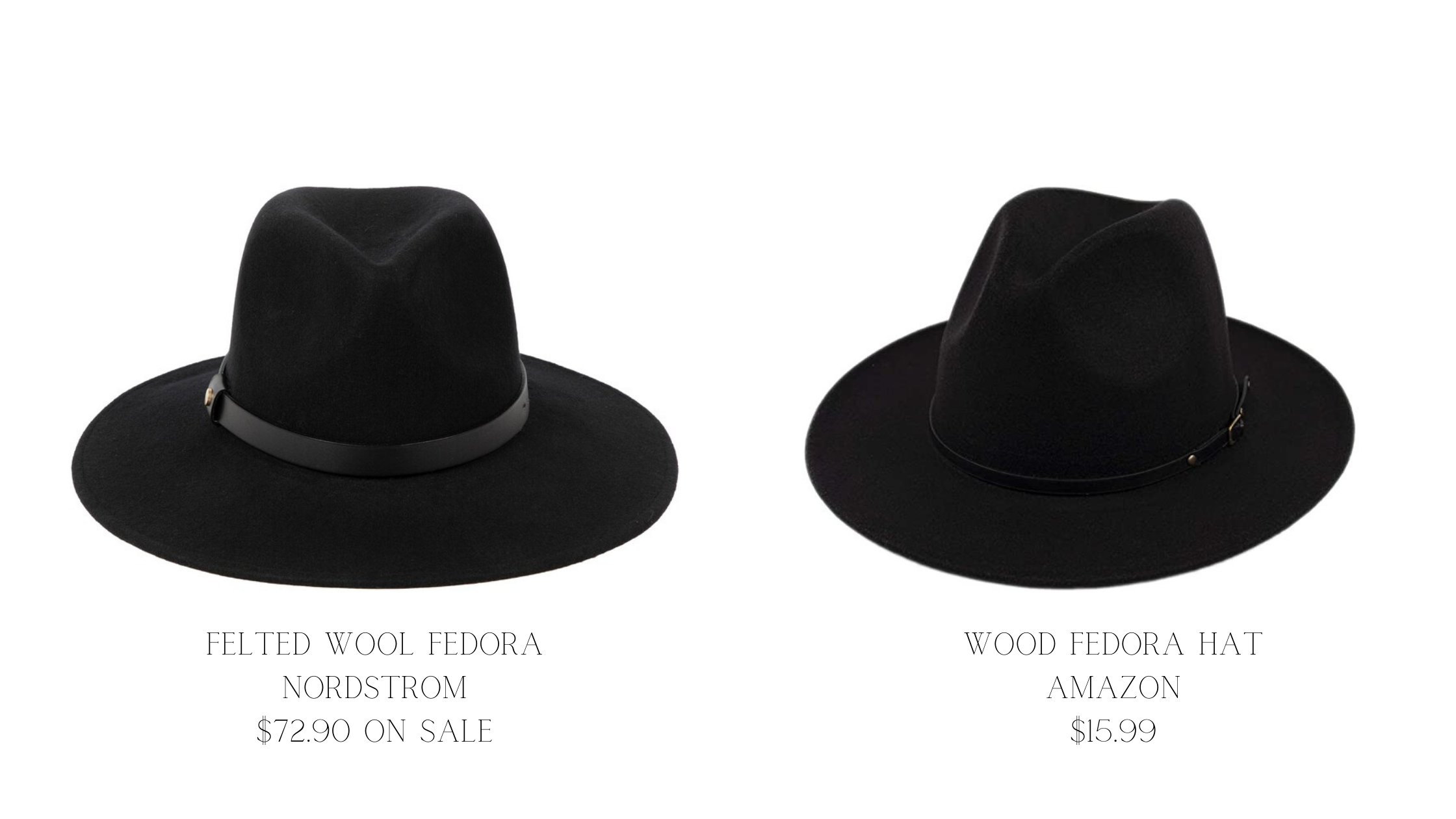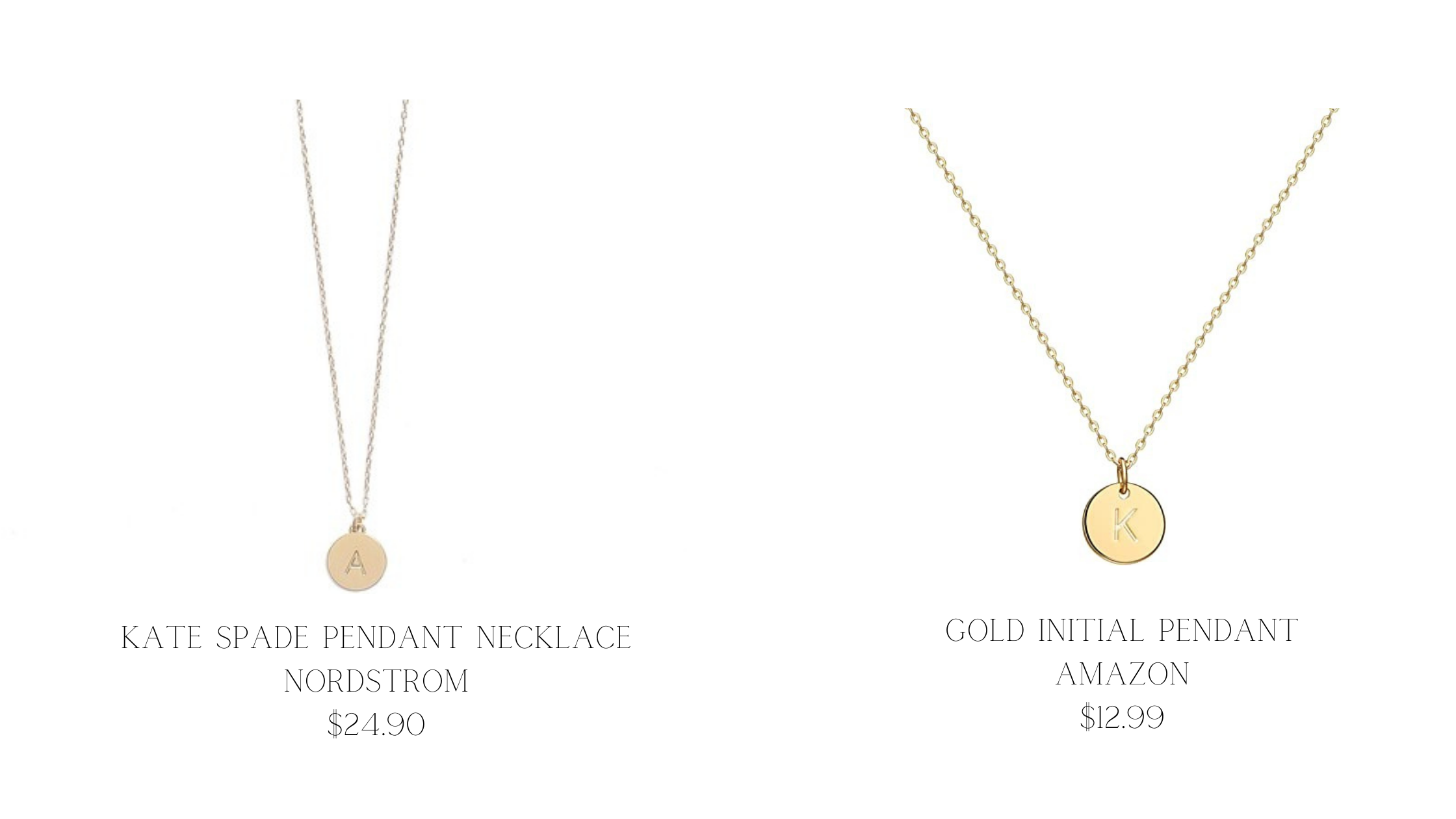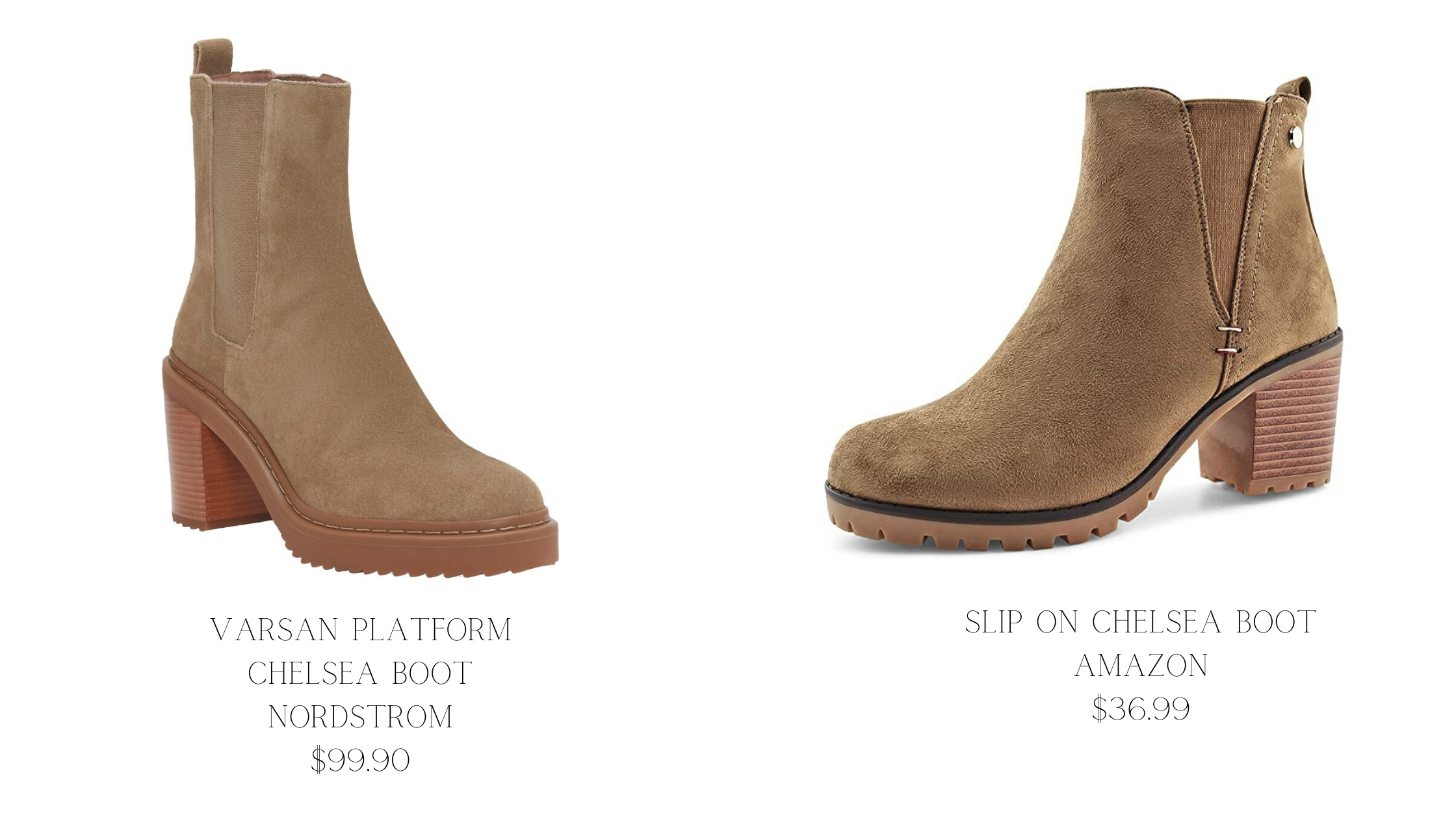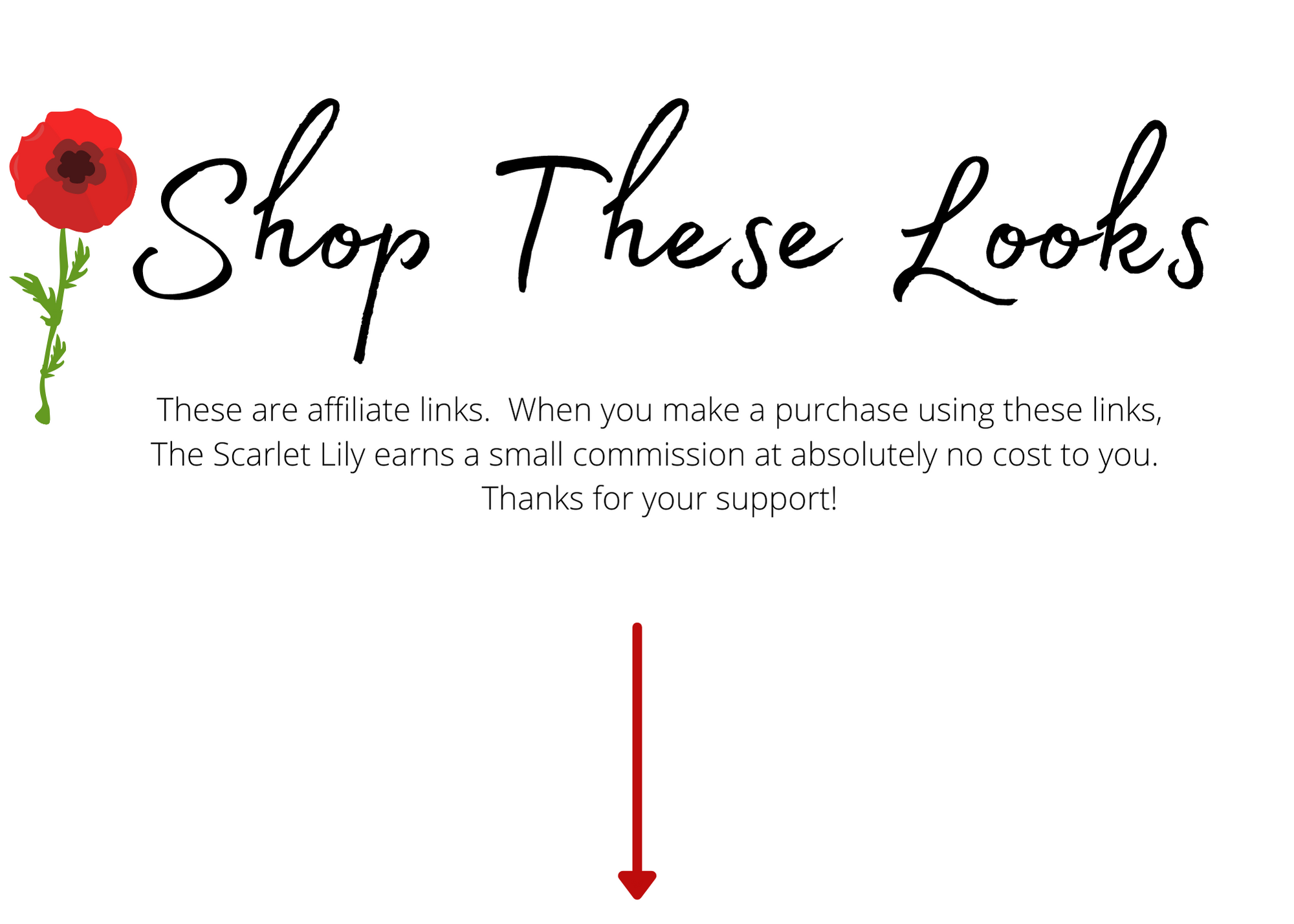 These alternatives to items in the Nordstrom Anniversary sale are just a few examples of how you can shop around and find similar looks for less. Did you shop the Nordstrom sale this year? What was your experience? I would love to know your thoughts in the comment section down below!