Today we are talking shoes! I've never met a woman that didn't like shoes. I have purchased a few pair for fall, so today I want to share some fall shoe trends for 2020. I also have some alternatives to some high end brands that will have you looking stylish for a lot less!
Flats
Let's start our fall shoe trends for 2020 with flats. They are essential to any woman's wardrobe. I'm going to be sharing the most common trends, but remember it's okay to pass on any trend that you don't like.
Pointed Toe Loafers
A good place to start building your fall shoe collection is with a pair of pointed toe loafers. A nice neutral beige will be a valuable piece to complete most any outfit. Also black, camel, and animal print are versatile.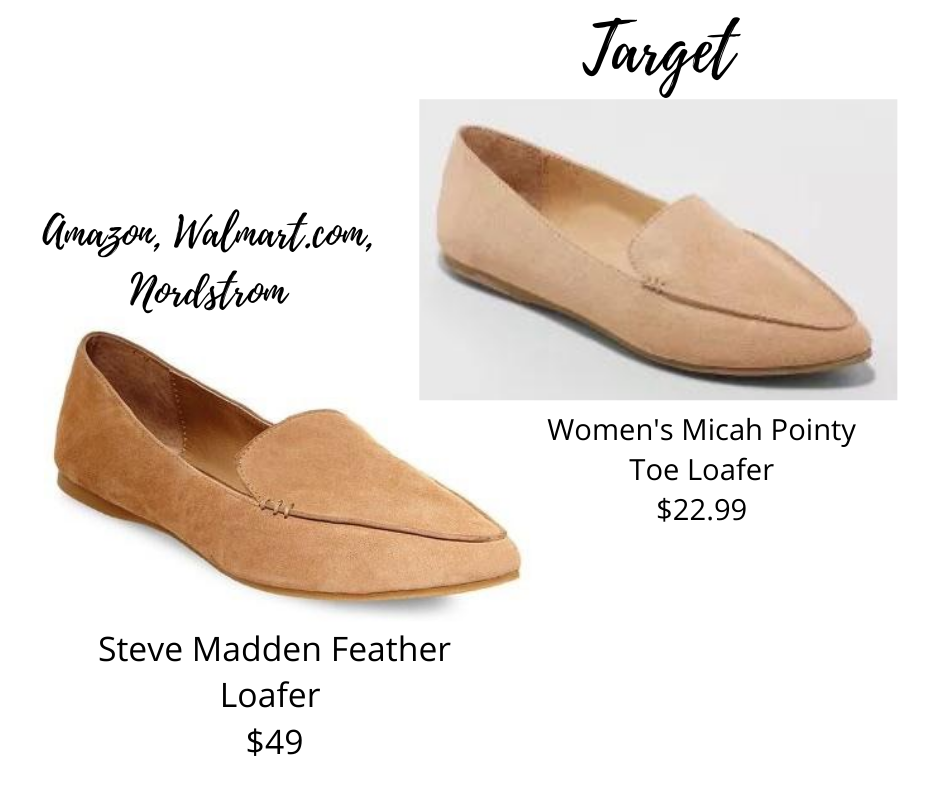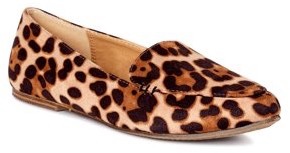 If you see the same style, but in a different color, just click on the link and then you can choose your color option. For some reason, sometimes I can only show certain colors in the shopping widget.
Mules
Mules are another trend that has carried over from last year. They come in various colors, textures, and prints. The most popular style is the black smooth leather with the gold chain detail. These will all be linked in the shopping widget at the end of the post.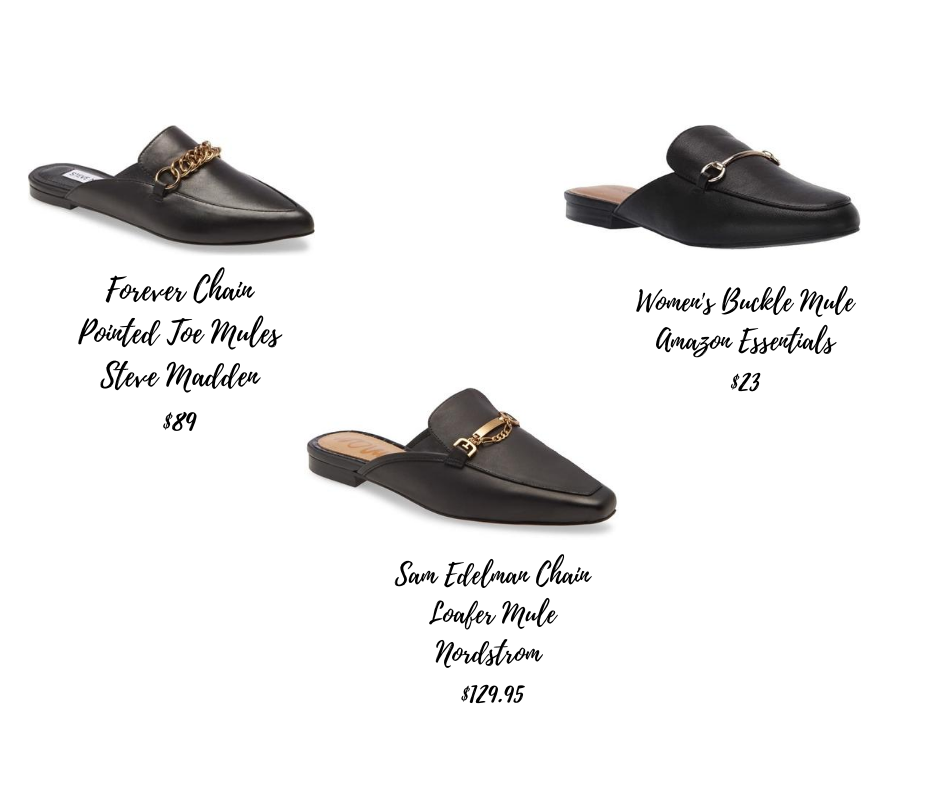 Here are some other mule styles that are trending this fall.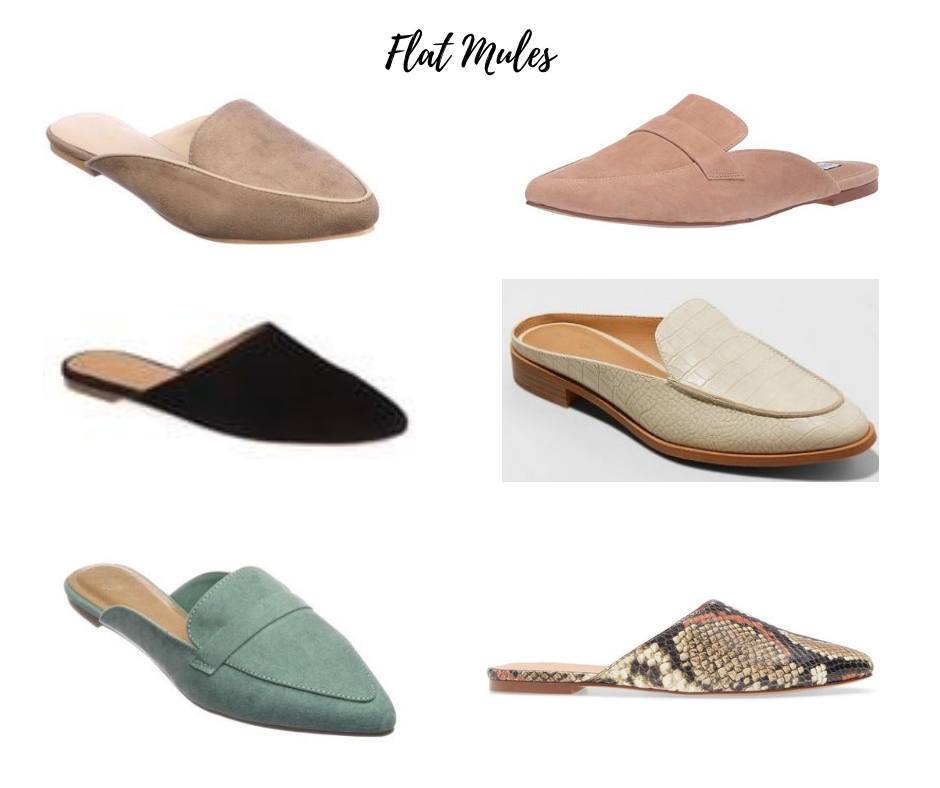 Mules with a block heel are also an option. These are great for boot cut or flare jeans that look better with a heel.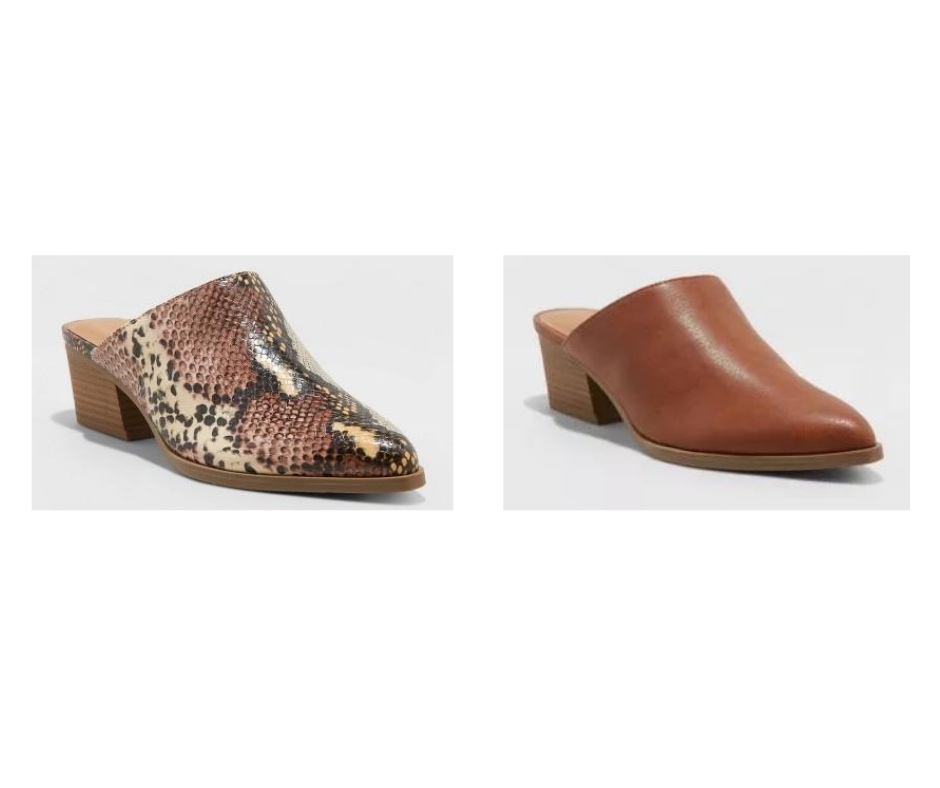 Ankle Boots
Ankle boots are still popular for fall 2020. I haven't really seen anything that stands out as new this year. I always recommend a good neutral pair of ankle boots, such as beige or black.
I personally like to wear the higher block heel bootie, but for work I prefer a lower heel since I am on my feet for a long time. I purchased these in the Nordstrom Anniversary sale recently. They have gone back up to the regular price, but they are a high quality shoe. They come in other colors and prints as well.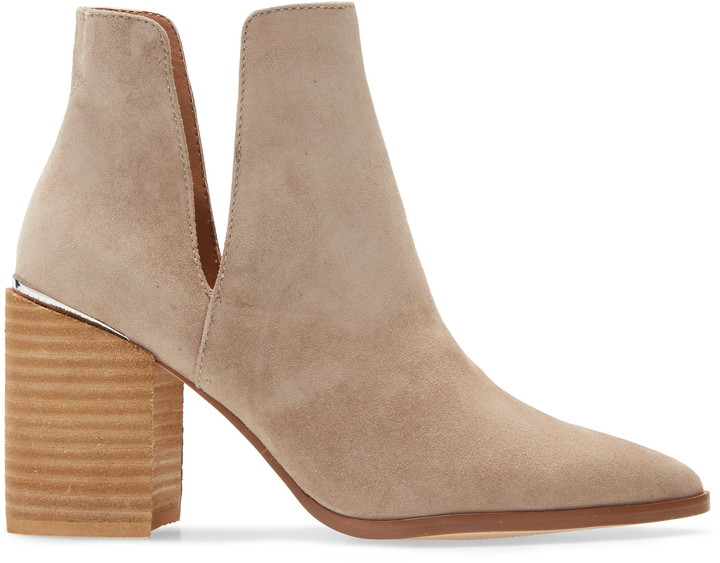 Snake print and other animal print booties are also on trend for fall. If you are not sure about snake print, or don't think that you would wear them very much, this pair from Walmart (Time and Tru) is a very budget friendly option at $14.98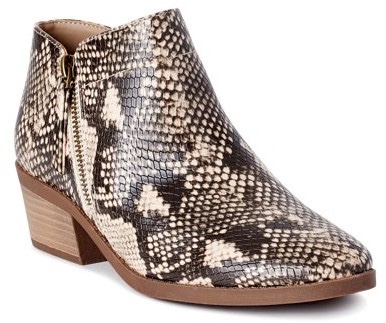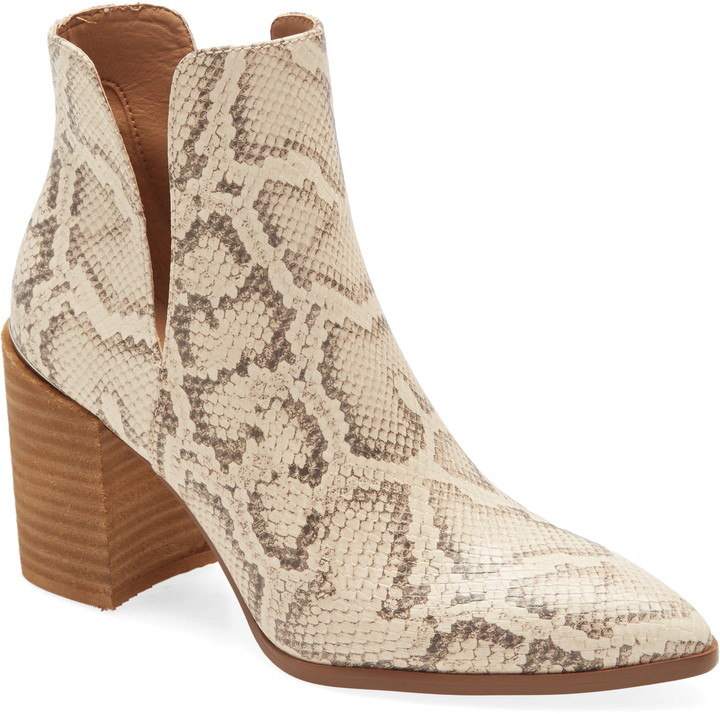 Fashion Sneakers
Fashion sneakers are styles that are for looks only. They are not meant to be athletic shoes. The white leather sneaker has become very popular. In my opinion, this is a tricky style to pull off…especially for us older women. I recently found a pair at Stein Mart that were reasonably priced. I'm going to give them a try, but I didn't want to spend a lot on them. I'm planning a separate post dedicated to styling this specific shoe. It will help me as much as anyone because I have never worn them.
Fashion sneakers do not have to be leather, although they are warmer for fall and winter. Canvas sneakers are also a fun way to finish off an outfit. If you like slip on sneakers, you are in luck because they are also trending for fall 2020.
Athletic Sneakers
Athletic sneakers can be worn for leisure as well as working out. I really wanted the Adidas Swift Run Sneakers from the Nordstrom Anniversary sale. So did everyone else, and of course they were sold out by the time I was able to shop the sale.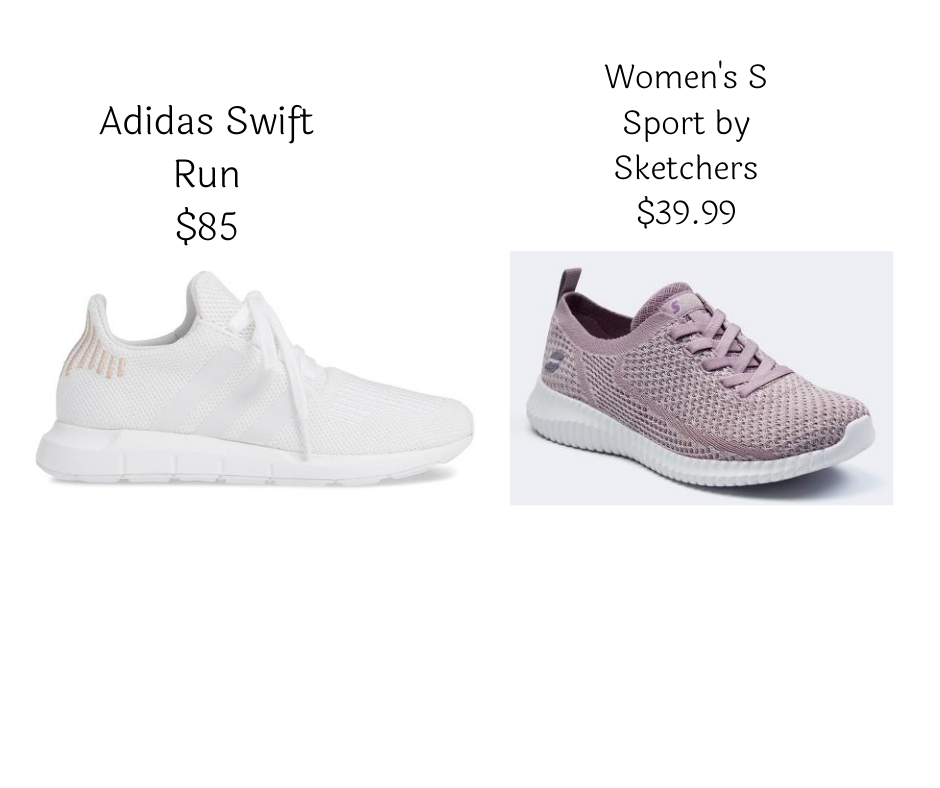 Then I was in Target and spotted these Sketchers S Sport Sneakers and I thought they looked really nice. I tried them on and instantly loved them. They don't look exactly like the Adidas ones, but they are an acceptable substitution at a fraction of the price.
There is not much to say about fall shoe trends for 2020 in the athletic sneaker category. It's really personal preference. I will include a few that are popular.
Animal Print
You have probably noticed that every category contains some type of animal print. Basically animal print is everywhere! I honestly thought it would start to loose popularity by now, but I was wrong. I am personally a little tired of leopard print everything, but that's just me.
Snake print is probably on trend the most this year. Even though I hate snakes, I have warmed up to this trend and have to admit that it looks pretty sharp whether in a boot, flat, or heel.
Heels and Pumps
The last fall shoe trends for 2020 are heels and pumps. The trend that I am noticing the most is the block heel. If you don't have a pair, this would be a good basic dress shoe to have. They are also easier to walk in since the heel is more stable.
My favorite place to buy dress shoes is Target. I don't wear them a lot and Target has really on trend shoes at reasonable prices. I will link some styles at different price points. My personal favorite is the Michaela block heel sandal from Target. It has a lower heel, but still gives you some height. I bought a pair recently and I was able to wear them to work with no sore feet.
Another trend in dress shoes is a square toe. I've seen this a lot in sandals, so I'm not sure how much we will see it for fall and winter. Keep your eye out for those styles.
A pointed toe pump is always flattering and will lengthen the appearance of your legs. They are classic and will never go out of style!
What's not is style for fall 2020?
I always tell ladies to wear what makes them feel beautiful and comfortable. Ultimately that is all that matters. If I had to name one thing that is dated it would be the rounded toe ballet flats. Yikes! Really? For years we have all been wearing these cute little flats, but their time is fading away. I'm sorry if you love those, but they are not the most up to date style. I got rid of several pair in my latest closet clean out.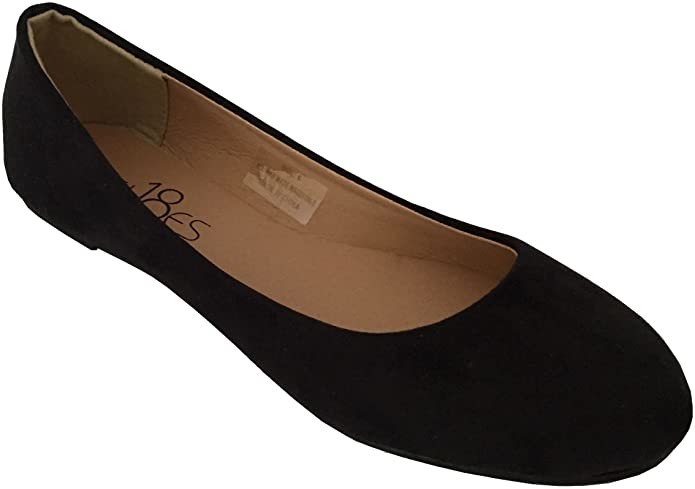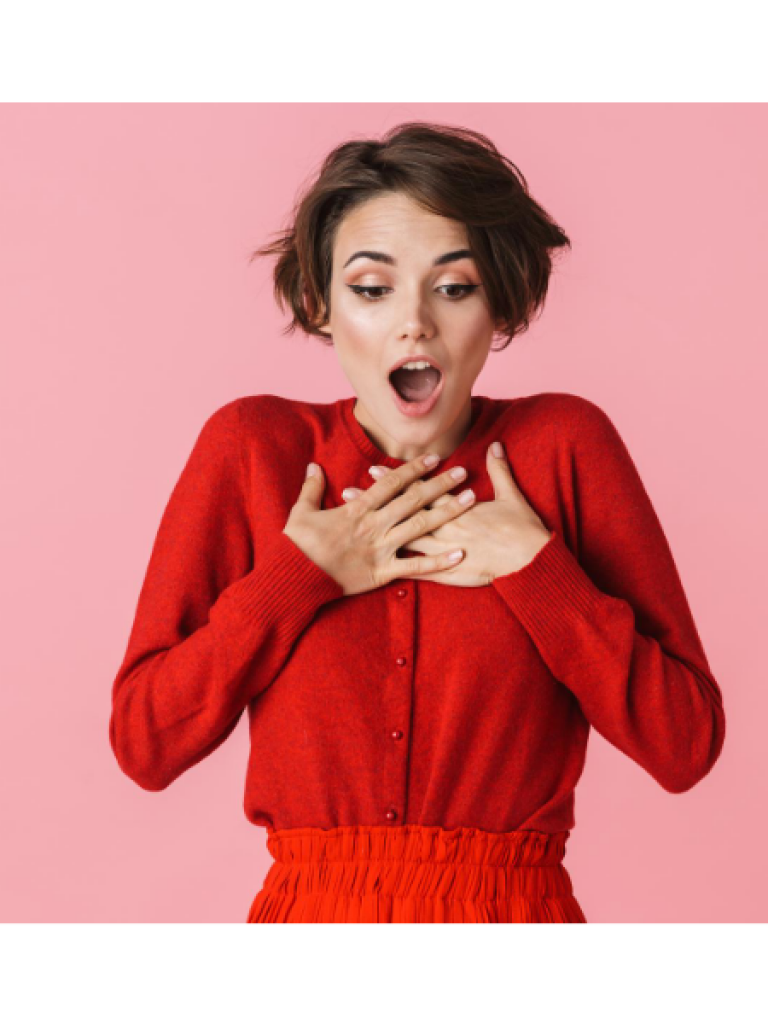 Now, no one is going to gasp if they see you wearing these. In fact, if you want to wear ballet flats, then you go right ahead and enjoy them; however since we are talking about the fall shoe trends for 2020 I feel that it is my duty to steer you away from these. If you want to wear a flat, consider one of the pointed toe versions that I mentioned earlier.
I didn't include tall boots today, because they are more for late fall and winter, but I will include some tall boot trends in the near future. Do you have a particular topic that you would like me to cover? If you ever have a request or just a question, I would love to hear from you in the comment section down below!