I'm republishing my swimwear post from last year because I haven't purchased any new swimwear this year. For one thing, I bought so many last year that I don't need any more…plus most of these are still currently available! If you have a certain line of swimwear that you would like to me to review, please leave it in the comments below.
It's that time again ladies – swimsuit season! Most of us love sitting by the pool or going to the beach, but let's be honest…finding swimwear that we feel confident wearing is a challenge to say the least. I'm 51 and every year it's a little bit harder to maintain my figure. I see new imperfections every summer when I'm wearing less and that can be hard on the self esteem. Anyone following? I've done a lot of the hard work for you this year by trying several different swimsuits on for myself, and today I'm sharing the best swimwear for mature women. These are pieces that are not only affordable, but flattering and good quality.
From The Heart
Before I dive in (no pun intended) to the best swimwear roundup, I want to share the why of this post. Every year I go back and forth as to whether sharing swimwear is something I should do. It's not easy, and I'm not entirely comfortable posting photos of myself in swimwear for the world to see on the internet. I've decided to do this post for the same reason that I do this entire blog…to be helpful to other women in my stage of life.
I want you to see what these styles look like on a real woman's body, imperfections and all. Your imperfections may not be the same as mine, but we all have them. My approach has always been to do the best I can, and embrace the things I cannot change about my shape. I hope this inspires you and gives you some options that will work for you.
What I Look For In Swimwear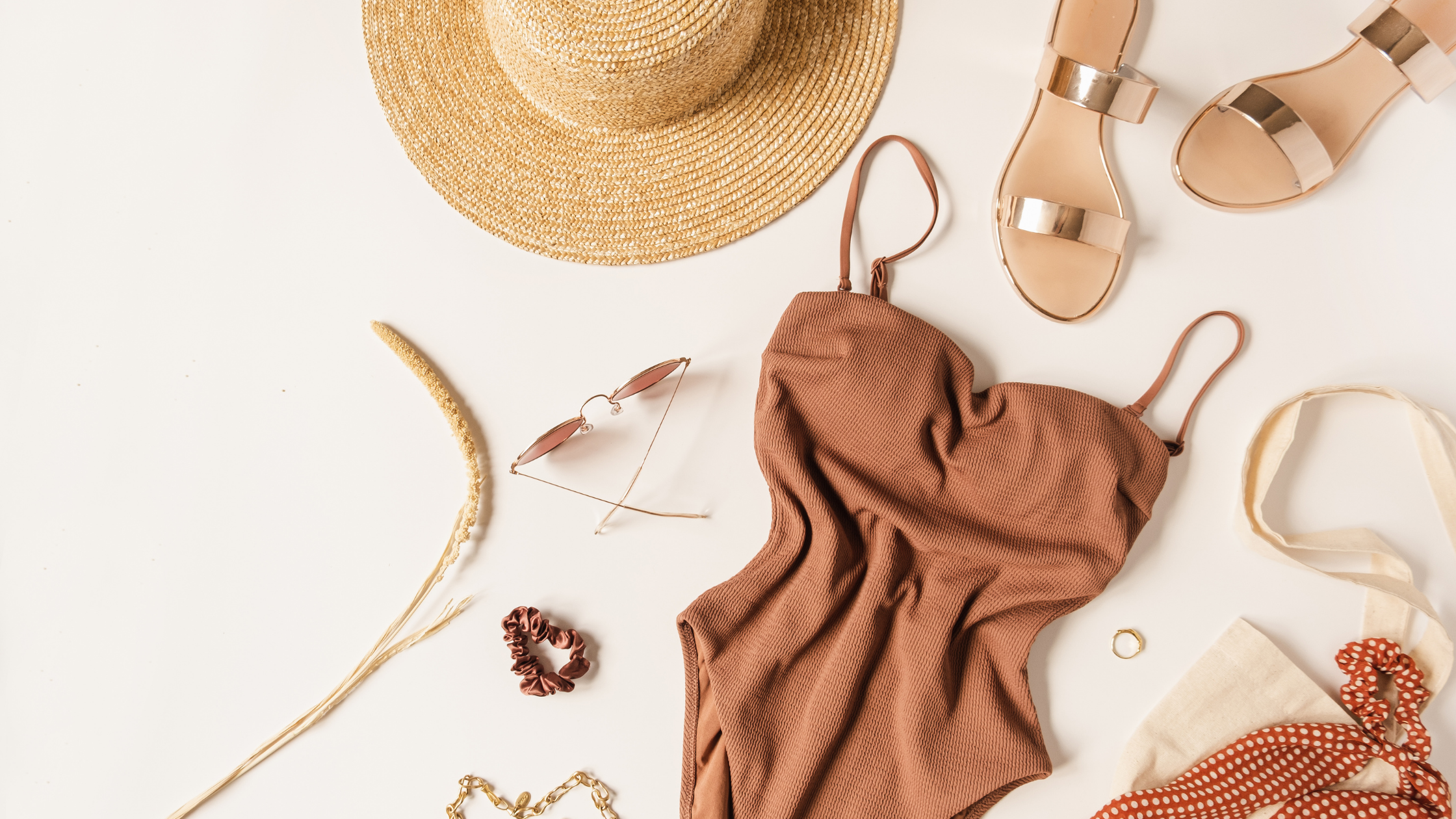 As I entered my mid 40's, I began to think that I was just going to have to accept paying upwards of $100-$200 for a swimsuit that fit me. Not anymore! I'm happy to tell you that there are plenty of good quality swimsuits that are under $40. With the exception of 2, all of the swimwear I'm showing you today is by Cupshe.
I first discovered Cupshe on Amazon, but you can also shop directly on Cupshe.com which is what I did for most of these styles. I have not noticed a price difference between the Cupshe website or Amazon.
So besides price, here are some other key things I look for in swimwear. This may vary depending on your body type, but if you are close to my size or shape these are important
A one piece that is long enough in the torso for my 5'7″ frame
I'm a 38D so finding a top that is big enough is always top priority
Adequate bum coverage without having a saggy bottom
Tummy Control
A neckline that does not show too much cleavage
Not see through
Two Piece Options
I feel most comfortable in a one piece, but I do still wear a two piece if it fits me well. Also they are much cooler and easier to get in and out of for restroom breaks. I found two styles that I liked and I think either one would work for different body types. In the spirit of keeping it real, I will show you the swimsuit on a model and then how it looks on me. These are all a size XL, unless otherwise noted.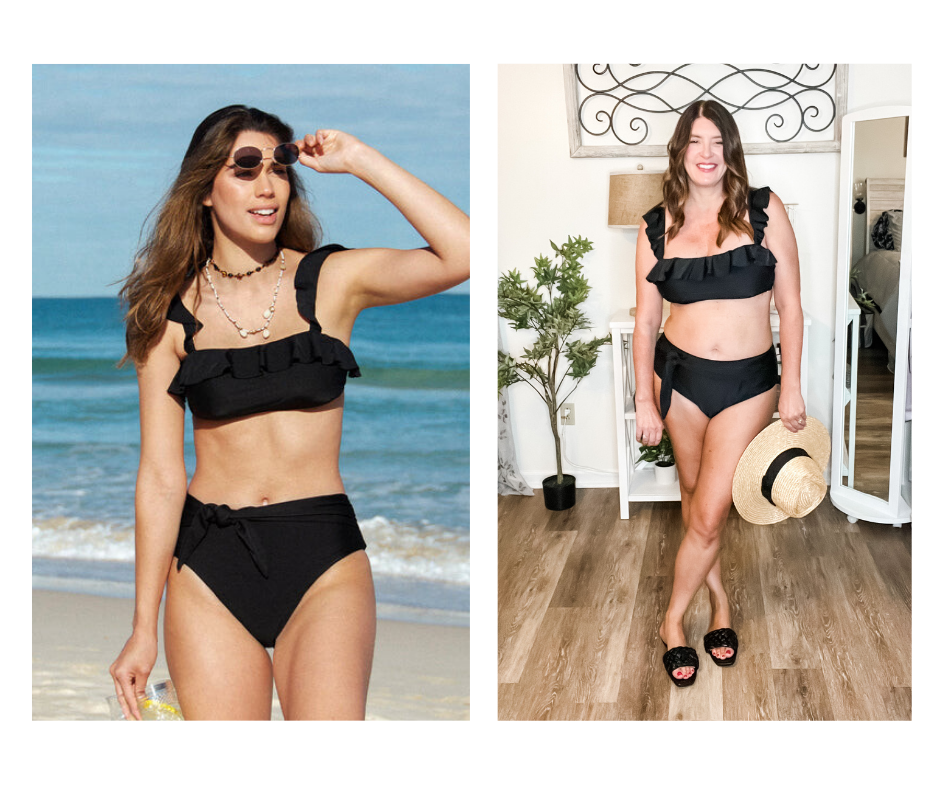 This is a great basic black 2 piece. The top has adjustable straps and ruffle details. The bottom has a belt detail with a midwaist fit that hits just below the belly button on me.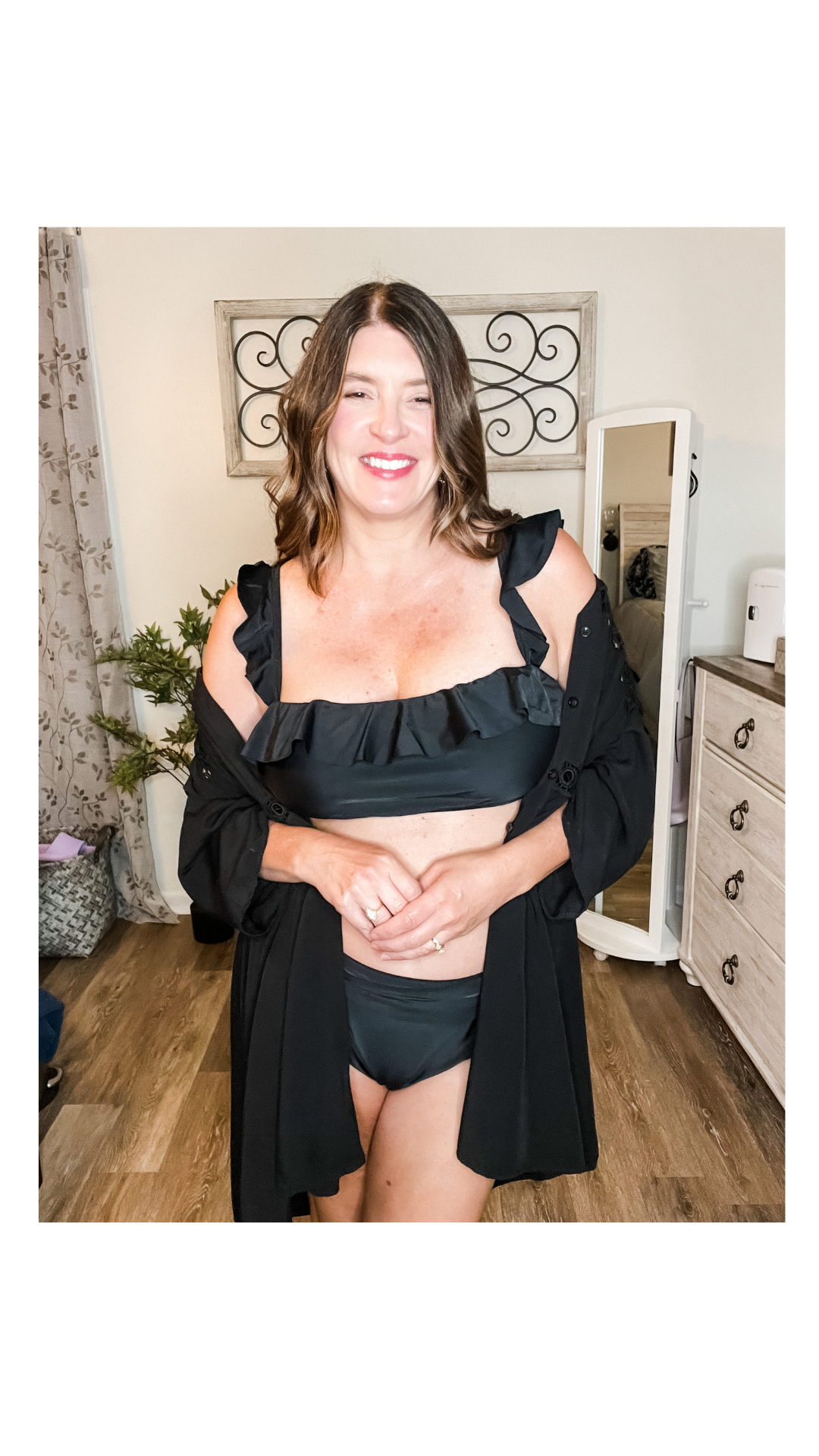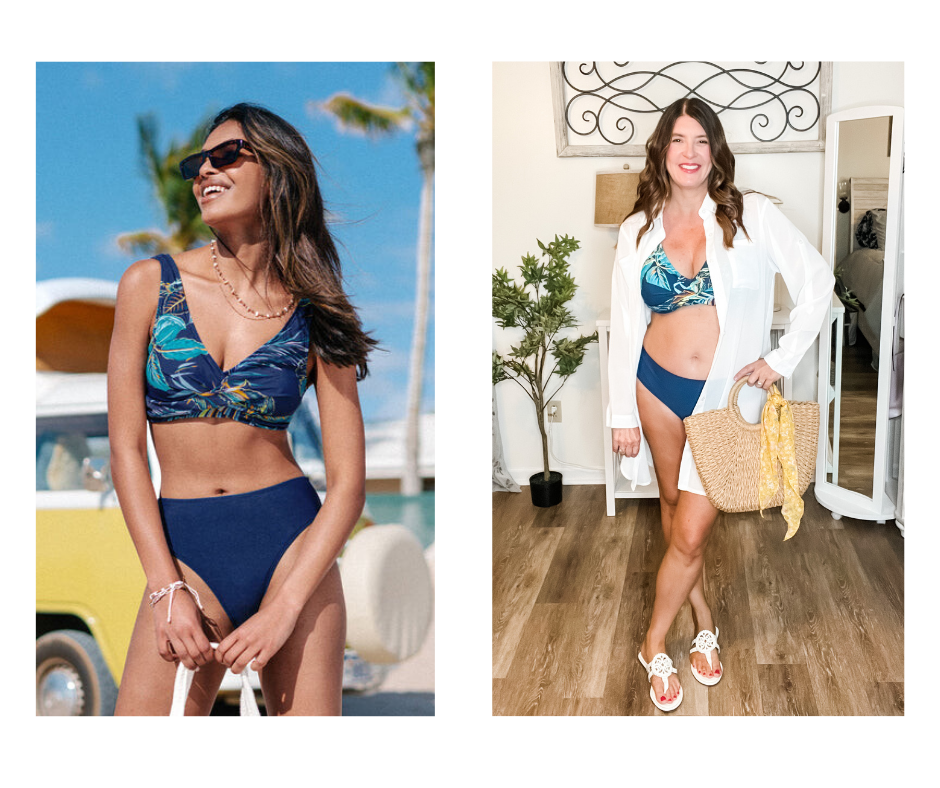 The next two piece option is this navy tropical v-neck style. This is one of my favorites from the try on, and I did keep this one.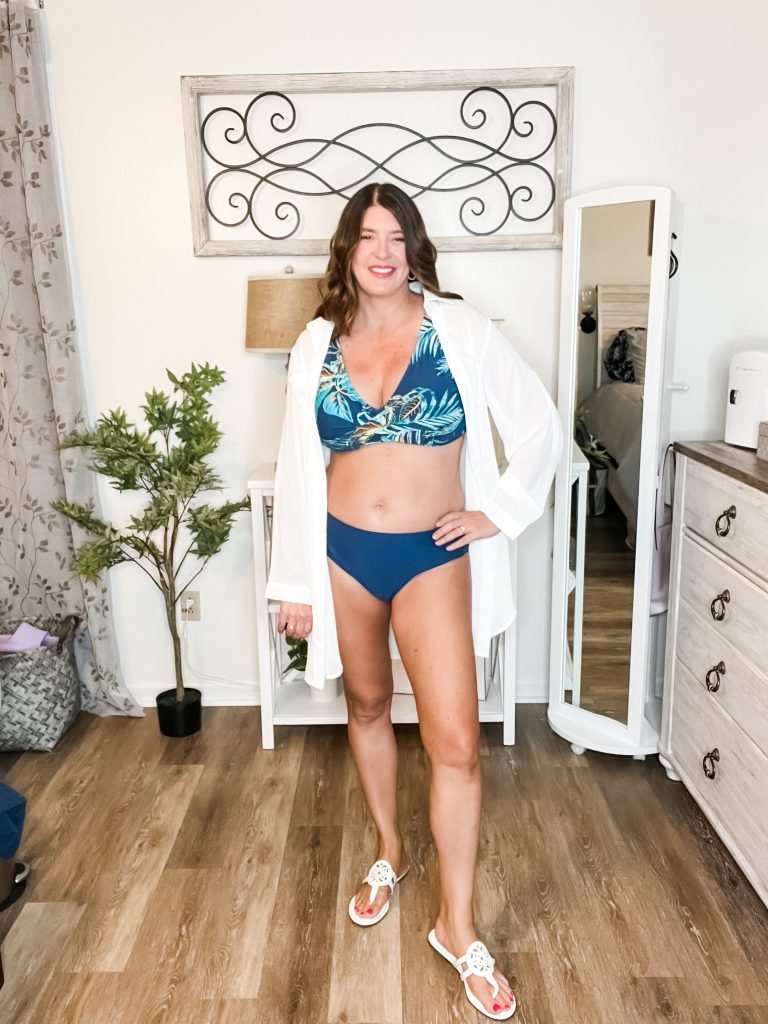 This top had excellent coverage and I felt very secure in it. I also liked the rise of the bottoms. They gave just enough coverage without being too high waisted. I like the high waisted style bottoms, but sometimes they don't flatter my shape.
One Piece Styles
As I mentioned, the biggest issue I have with a one piece style is finding enough length for my long torso. I also have to be careful with plunging neck lines as they often don't have near enough coverage for me.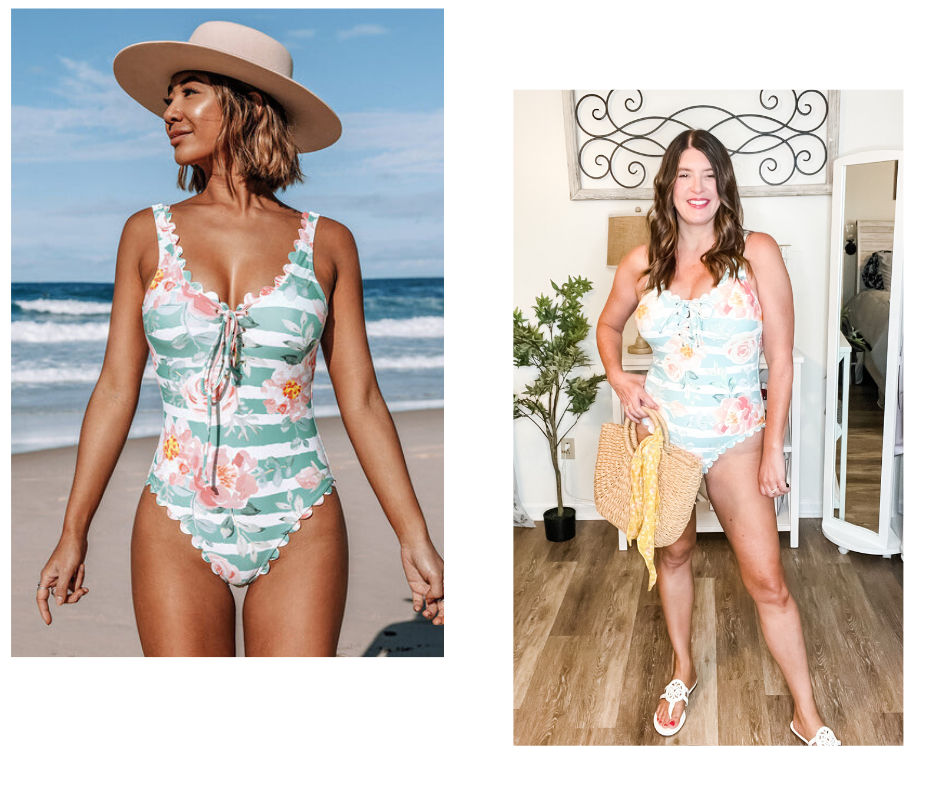 I'll start off with my favorite one piece from this collection. The fit on this one was nearly perfection for me. Also scalloped edges are usually flattering and forgiving, so keep that in mind!
The lighting in my photos distorts the colors and makes many of the swimsuits appear lighter than they really are. The professional photos give a more accurate representation of how they actually look as far as color.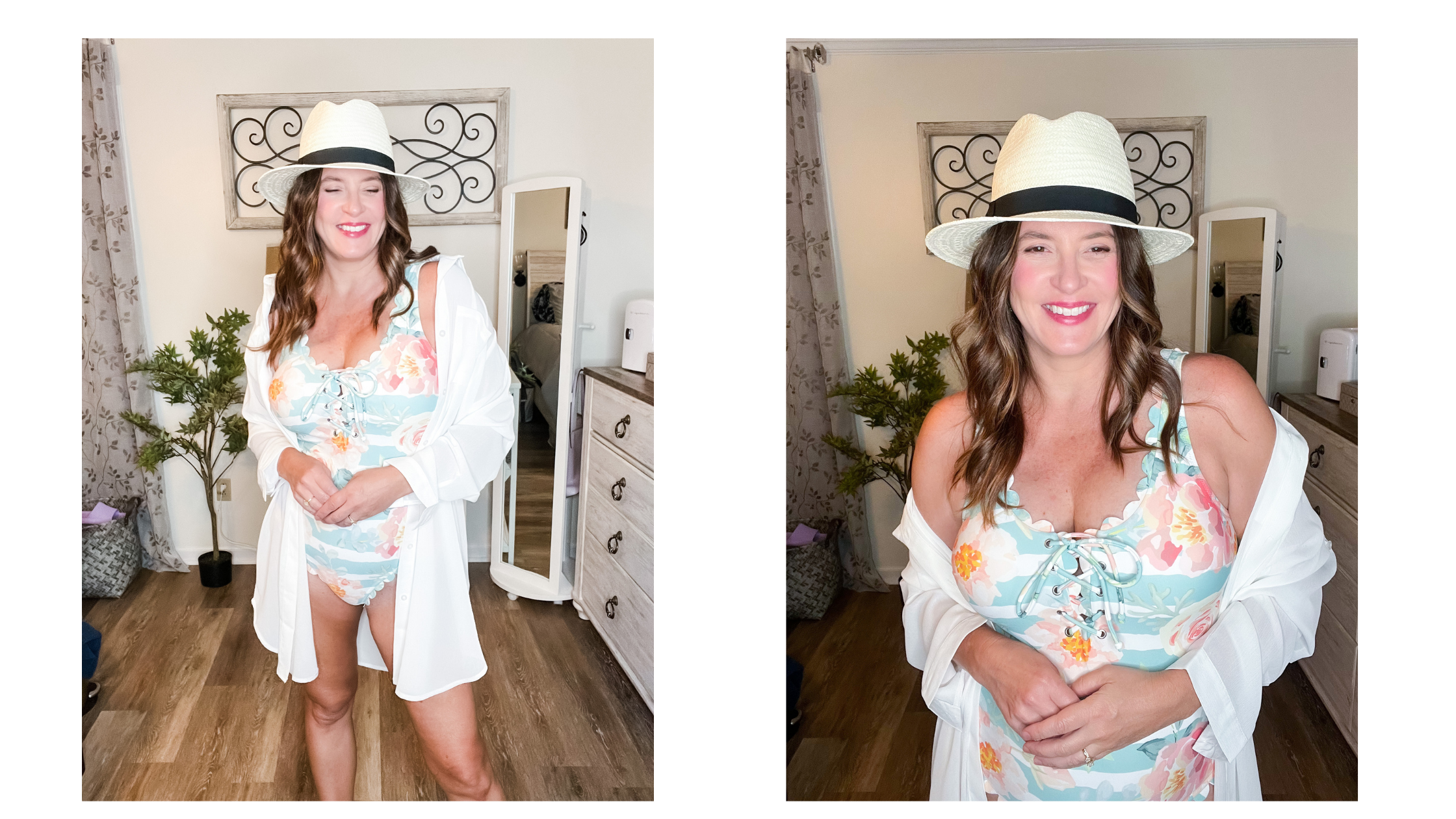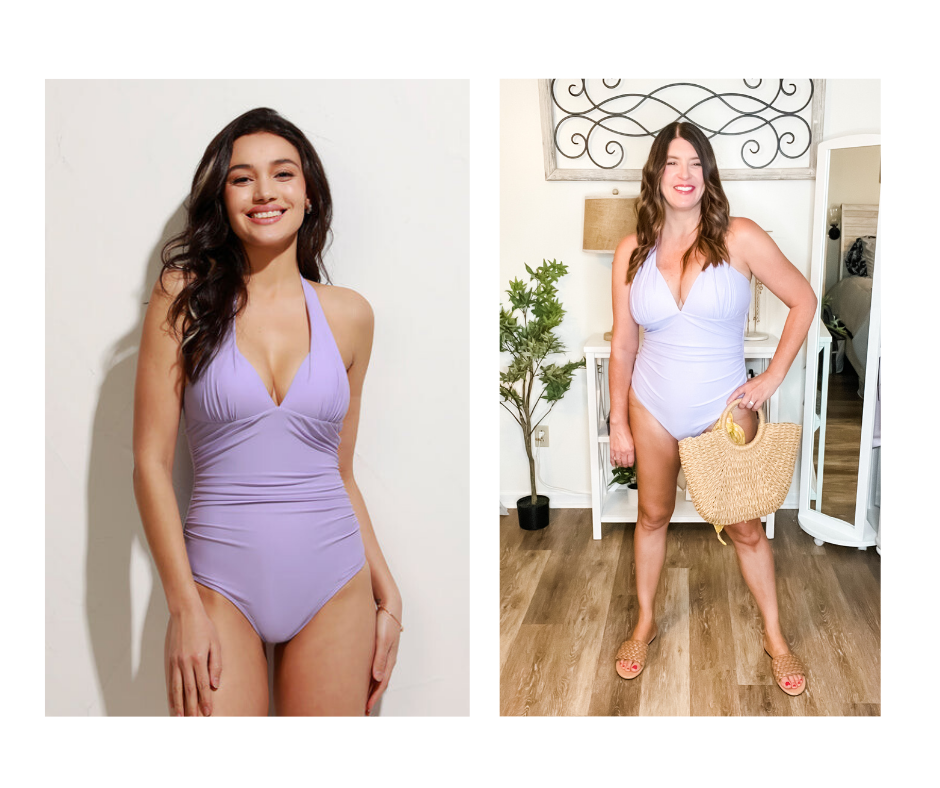 This lavender halter style one piece is such a pretty suit! The color is stunning, but unfortunately the fit didn't work for me. It was too small in the bust, but it would probably work for many of you ladies that are a little smaller than me up top.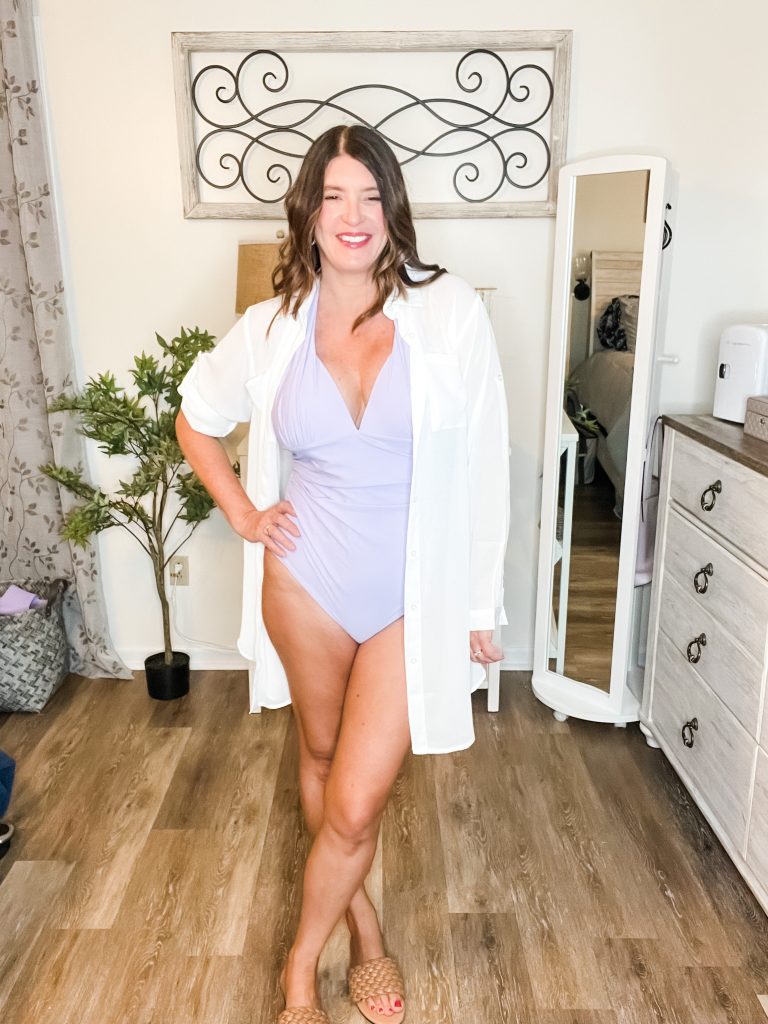 Again, the color appears much lighter in my photos, so go by the website photo for color accuracy.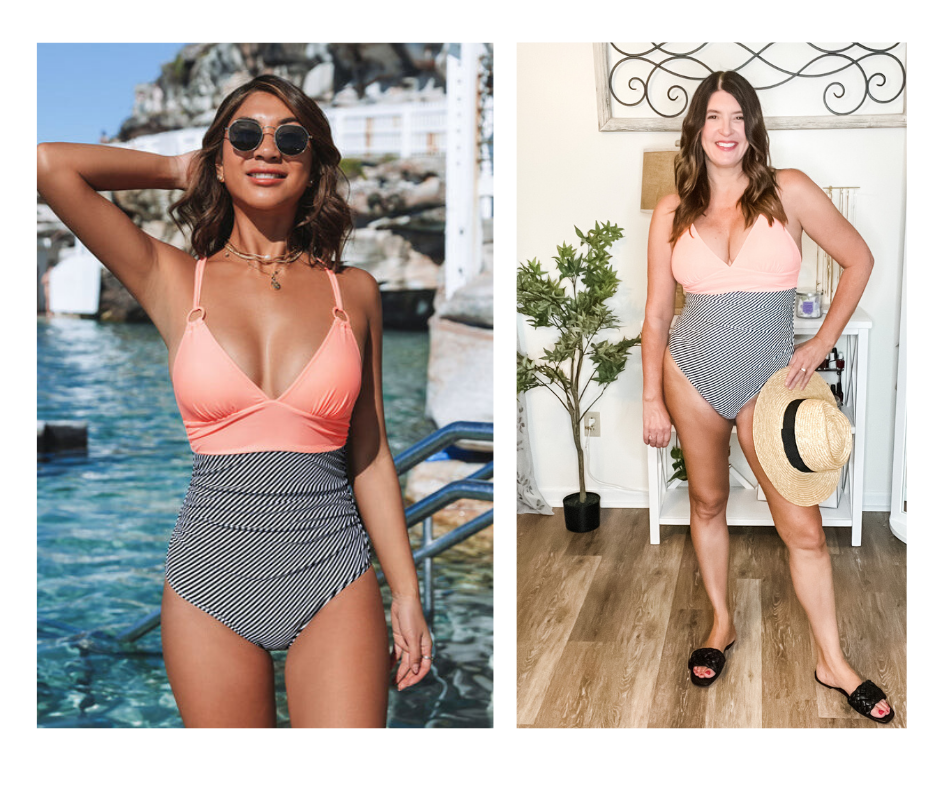 This peach with black and white stripes one piece is very flattering. The ruching in the tummy area is very forgiving. This also comes in other colors, so just click on the link to see all the options.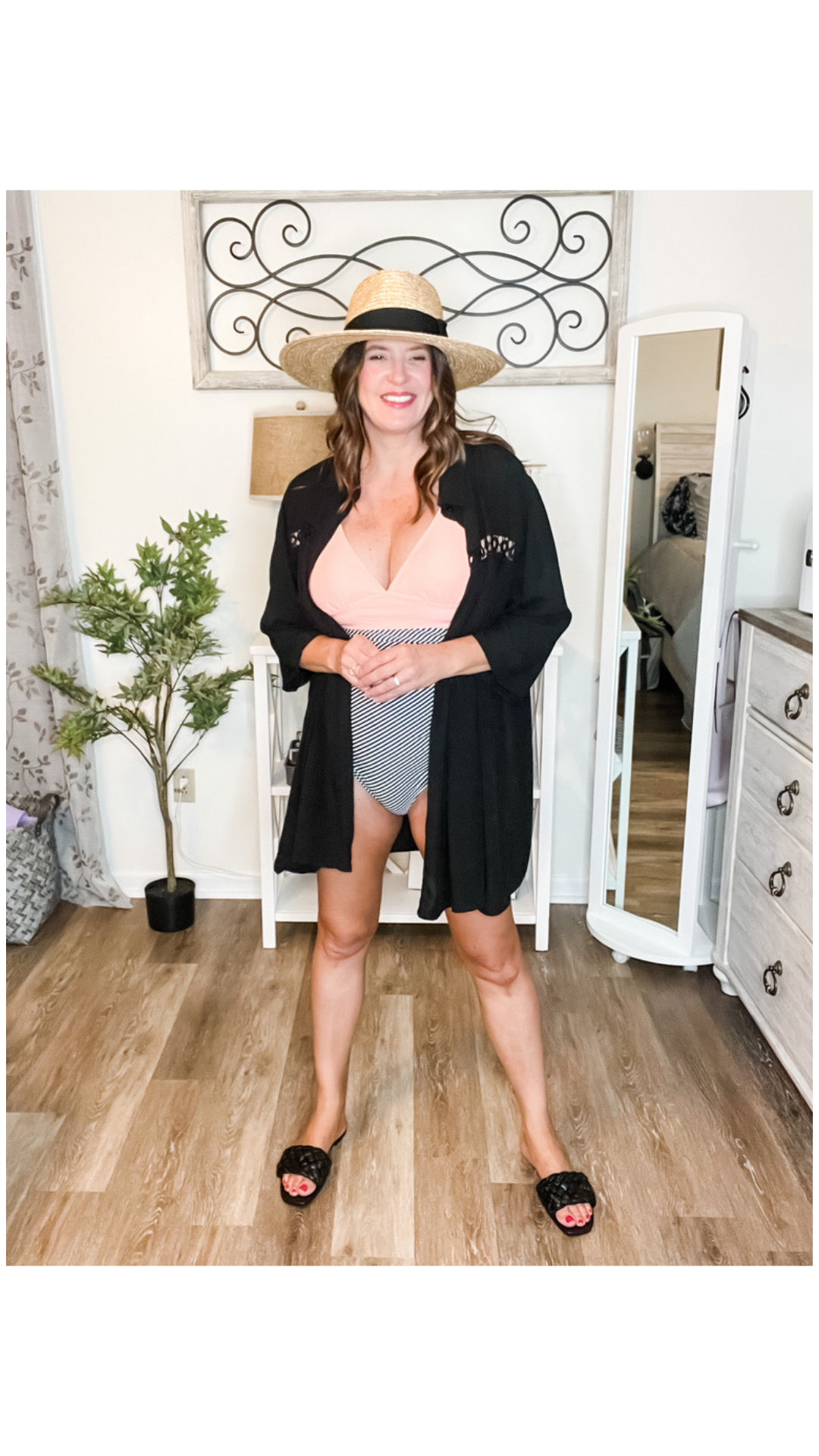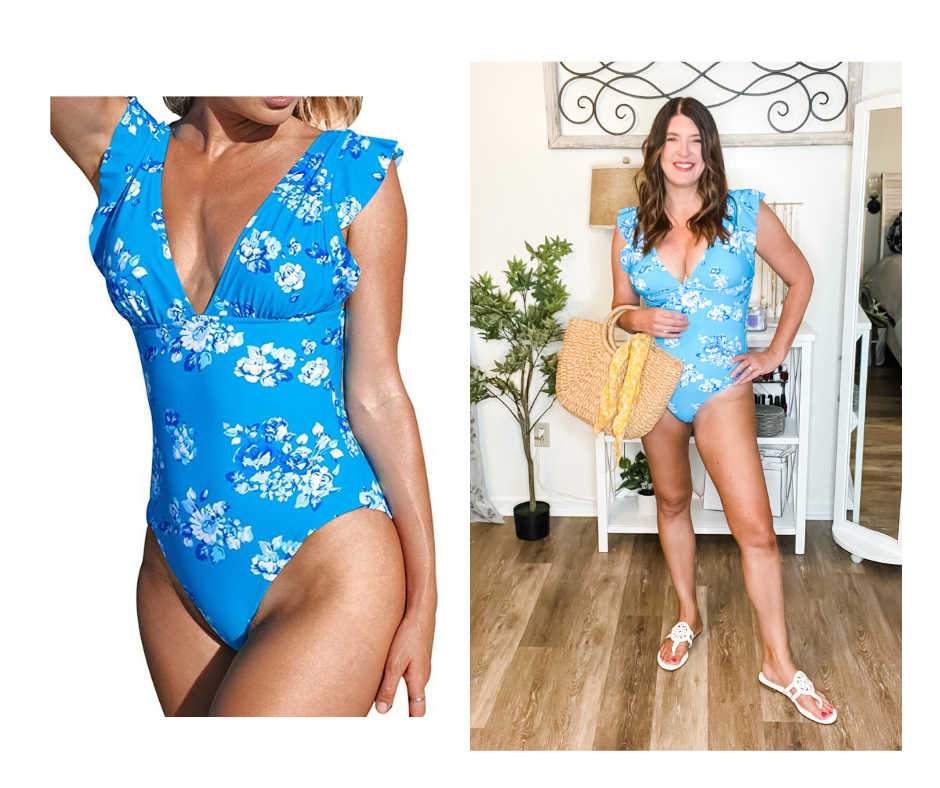 If you like ruffles and feminine styles, then this is the swimsuit for you! It also comes in some other solid colors, but I really love this bright blue floral.
This one does have a plunging neckline that shows some cleavage. I'm not sure about this one on my full bust figure, but it's a really pretty style. I did order this one in a large, so I may reorder in an XL to see if it gives a little more bust coverage.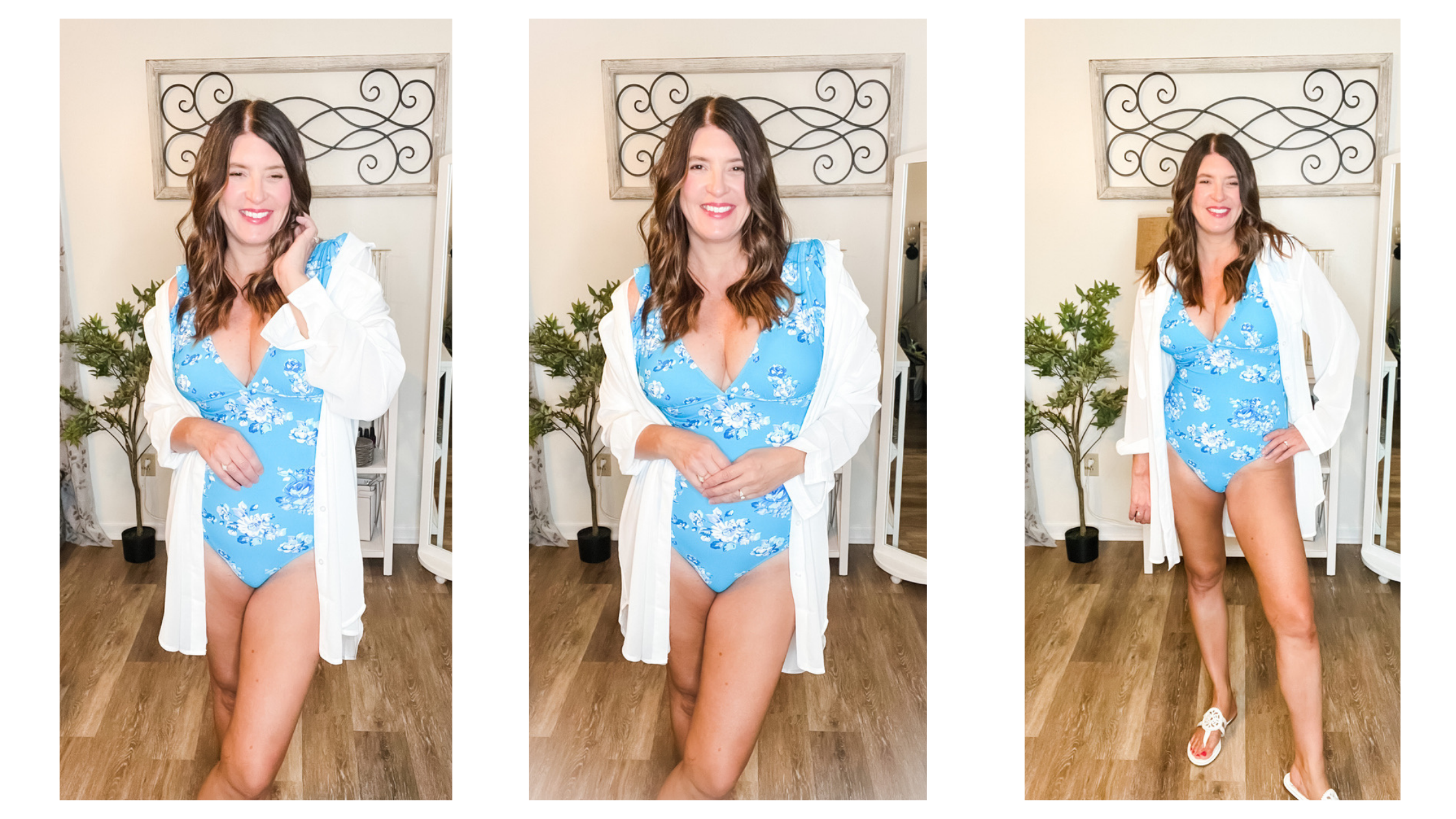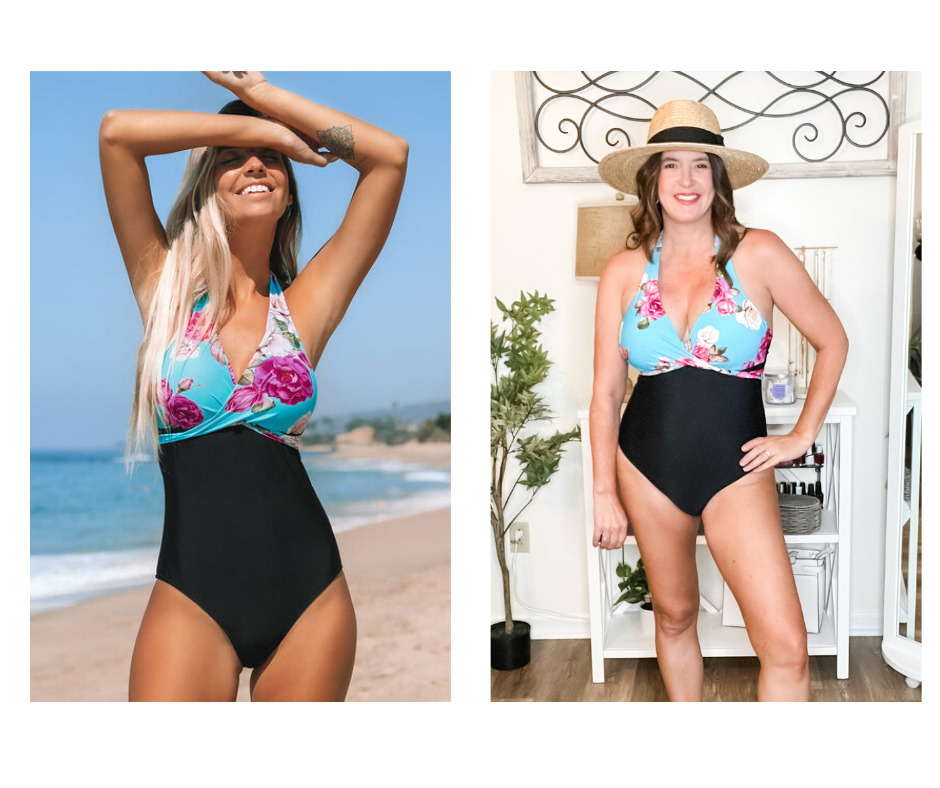 This floral and black halter style made the best swimwear for mature women list because of the strategic color blocking. The solid black on the bottom will minimize any problems areas in the tummy, while the bright and vibrant floral color pattern up top draws the eye to that area.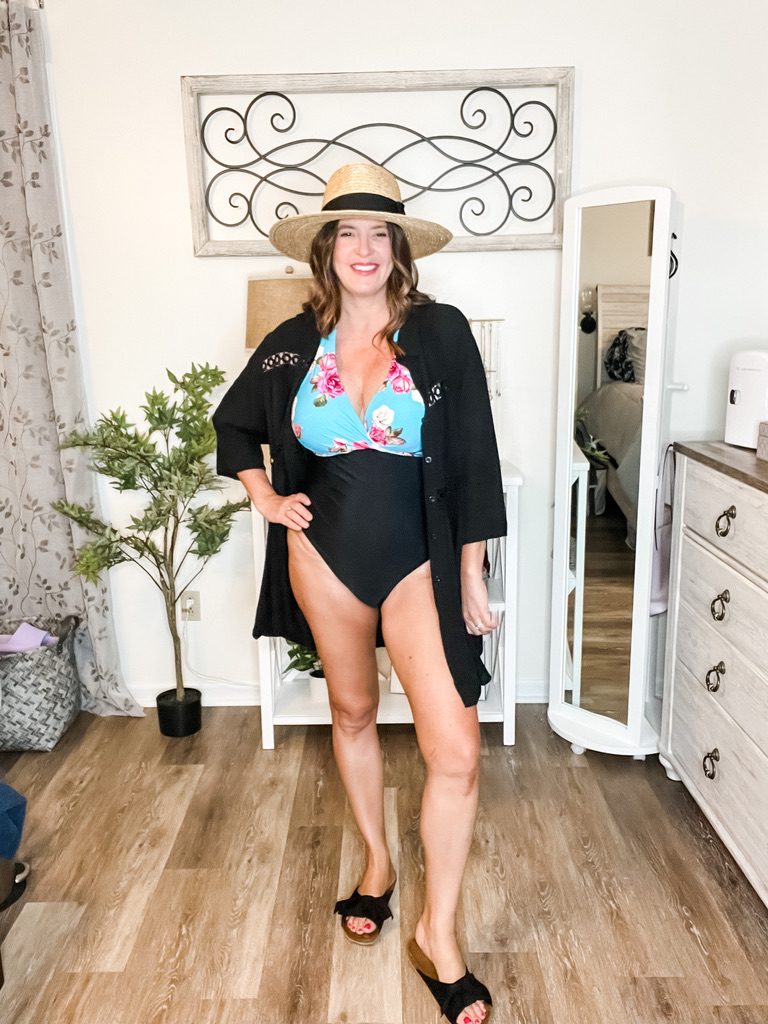 This ties around the neck like a traditional halter style, but also has a tie under the bust for added support.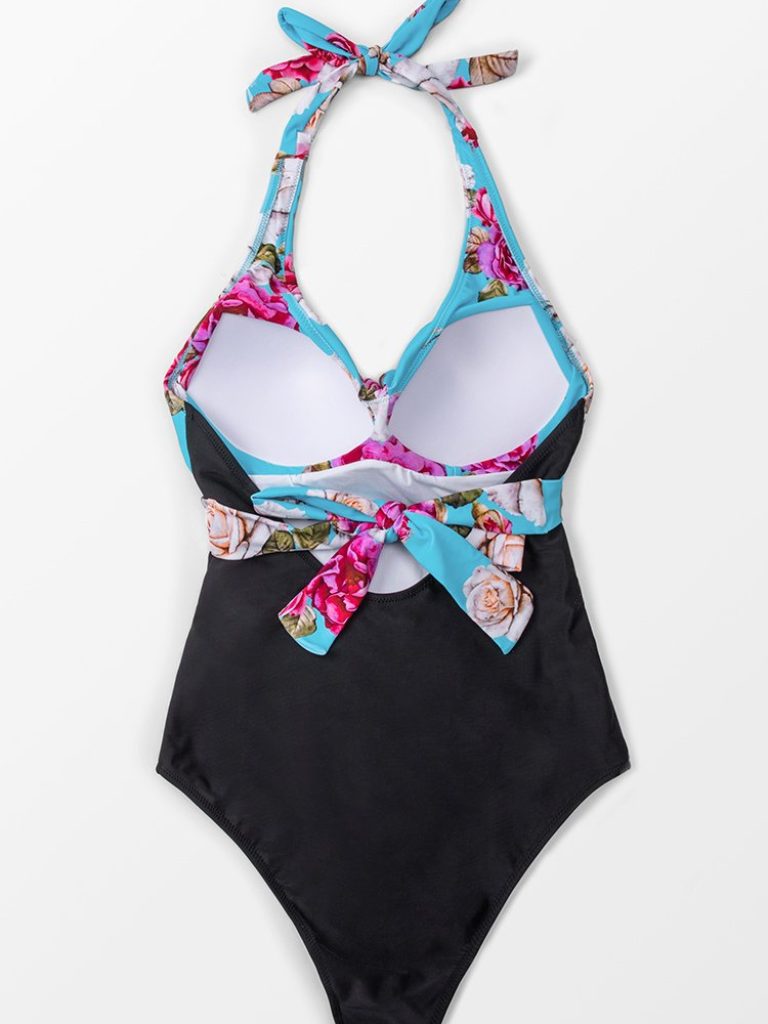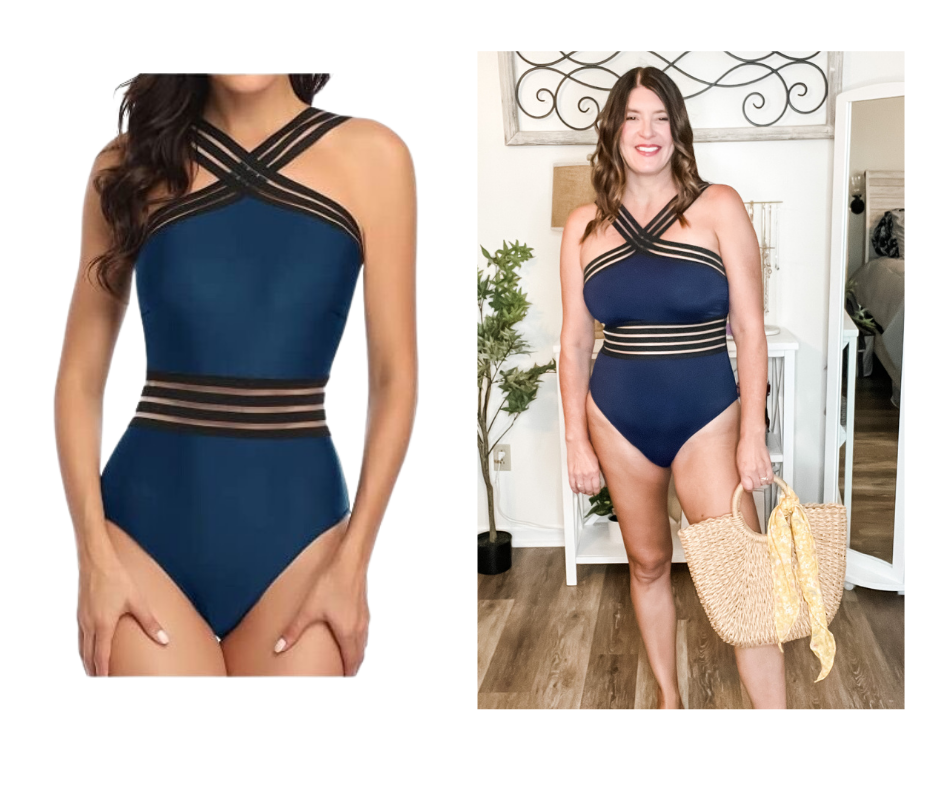 The next style is another personal favorite. I purchased this front crossover one piece by Hilor a while back, and I've already worn it to the pool this year. This is one of the most flattering one piece swimsuits that I have ever worn. It's also good if you will be moving around a lot because it has a very secure fit.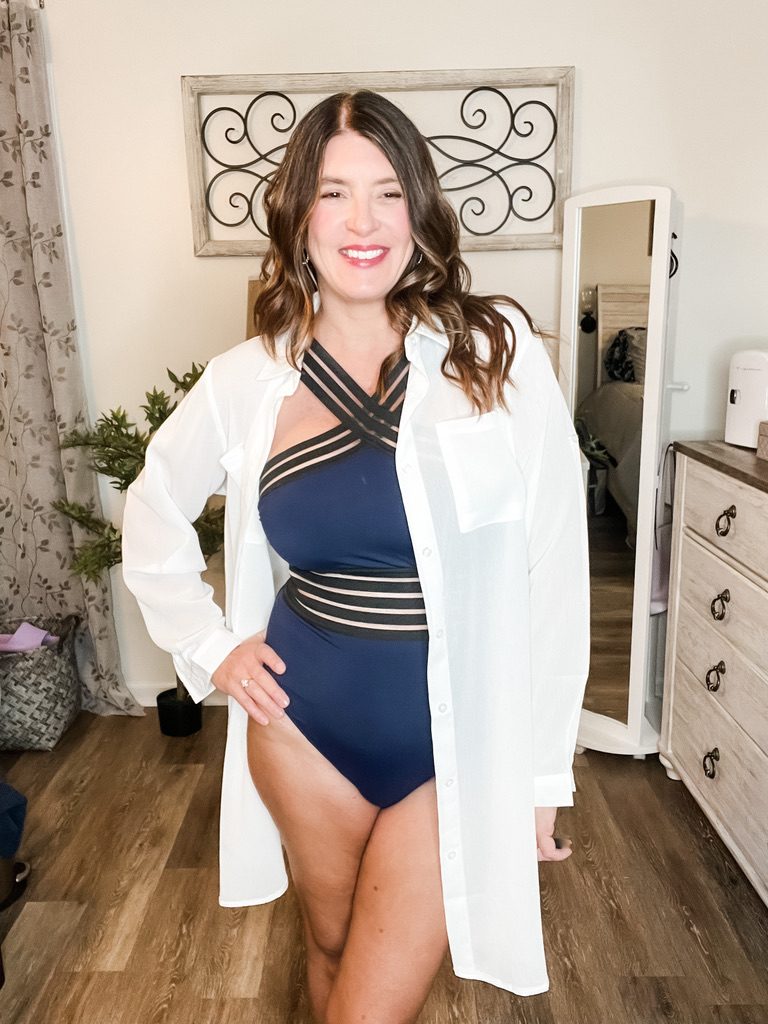 I'm wearing a size large in this style (10-12) and I like the fit. I love the classic navy shown here, but if you click on the link you will see all the other colors and prints available in this same style.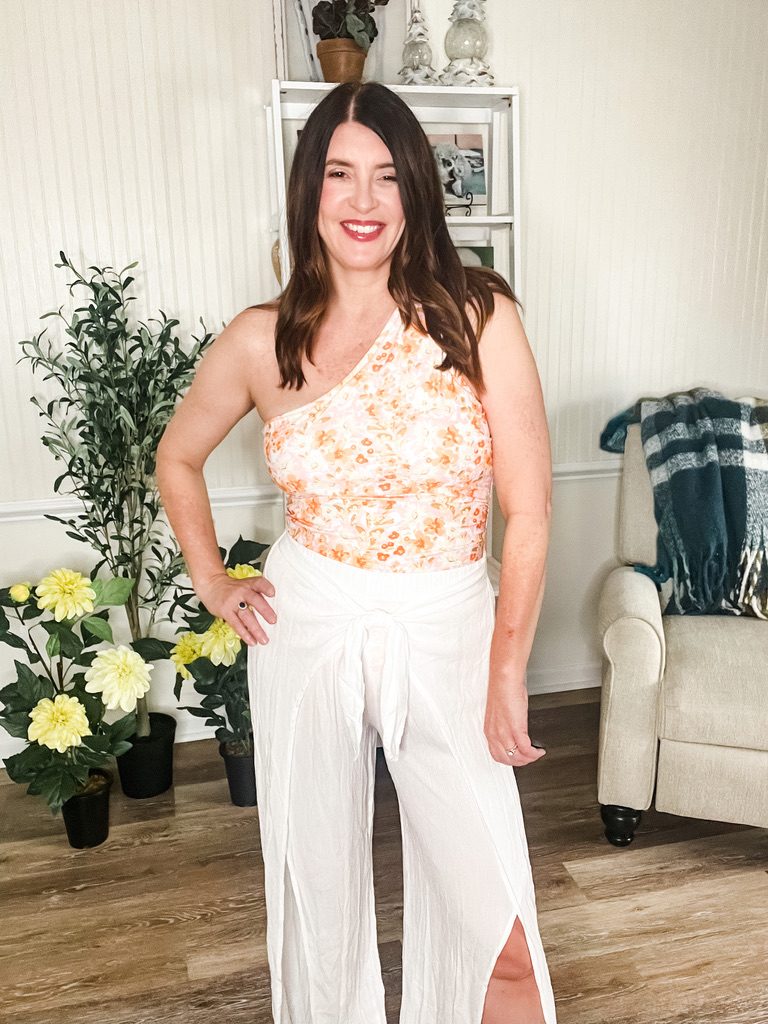 The last style in my best swimwear for mature women roundup is this one shoulder style by Kona Sol from Target. I featured this suit a while back, but it's worth mentioning again here.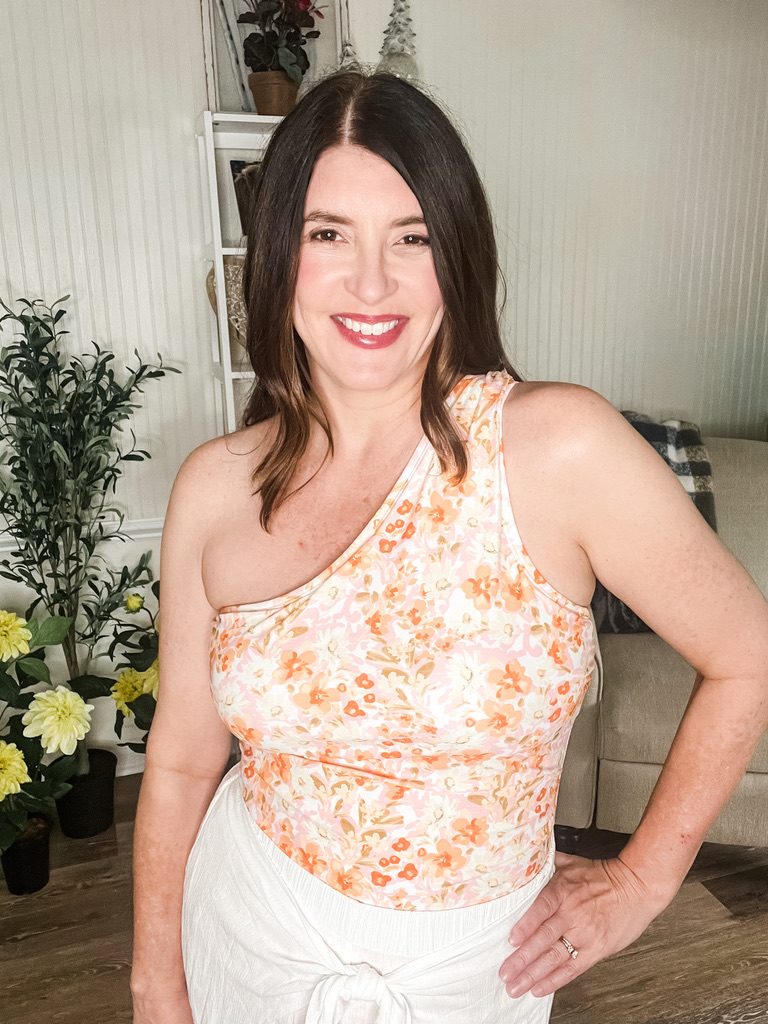 Target is a great resource for quality, affordable swimwear. They also have several styles that are flattering for older women. The cover up pants that I'm wearing here were a hit, and are still available.
The shopping widget below is an easy way to shop all these styles plus I added in a few styles from last year that I have enjoyed that are still available.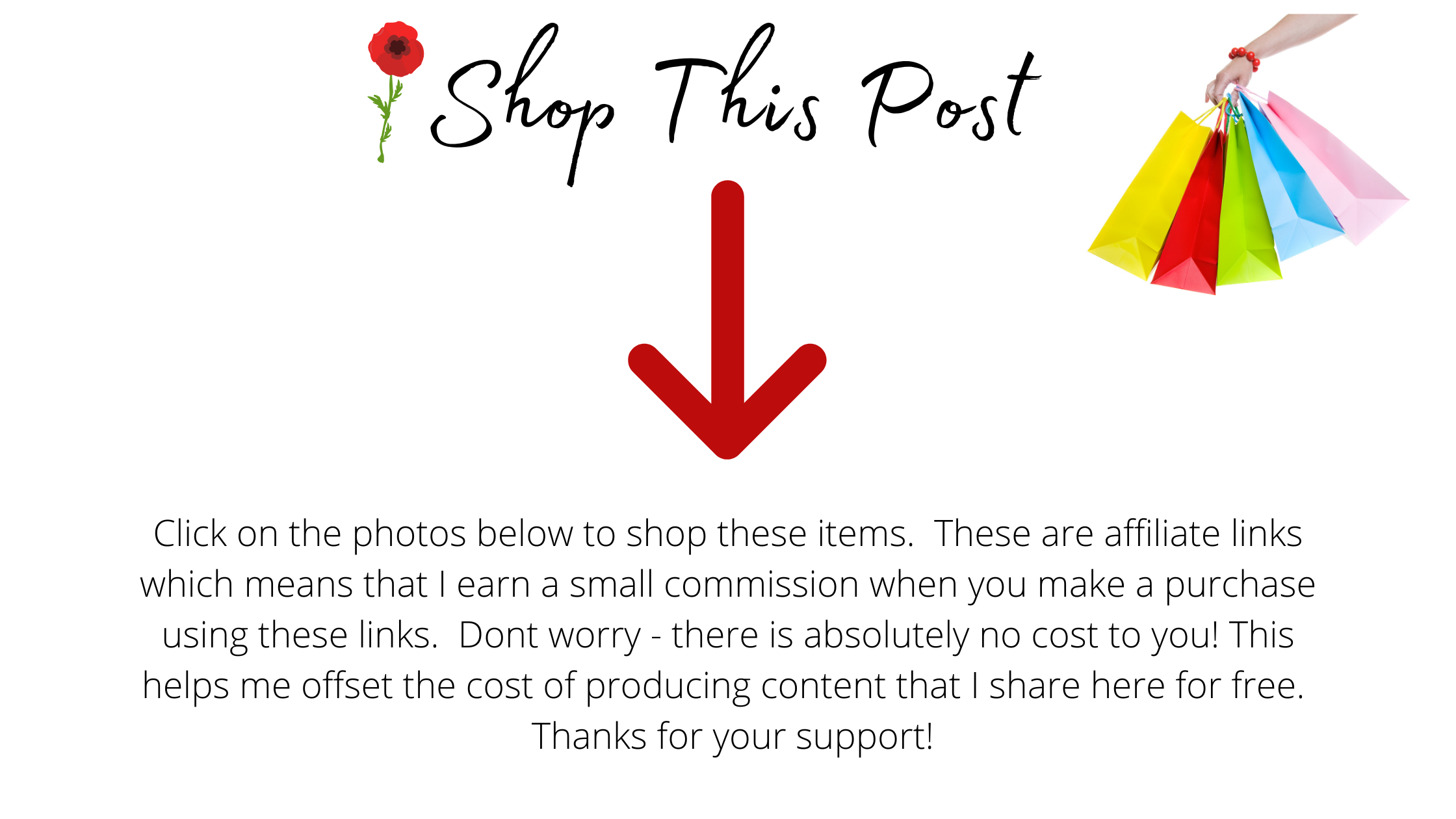 Spanx One Piece Swimsuit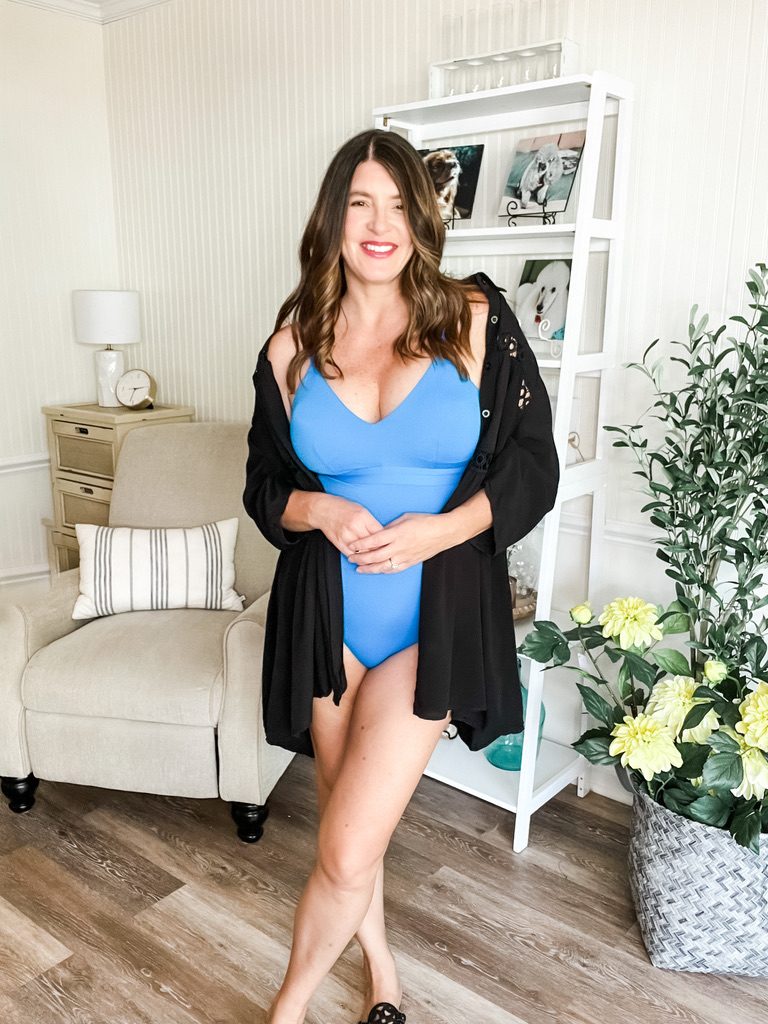 If you missed my recent post on some Spanx pieces that I tried, you may want to check out this swimsuit. It's a splurge for sure, but it is a really nice swimsuit. Personally, I didn't think it was worth the $178 price tag but you may want to try it for yourself. Many women are in love with this style.
Cover Ups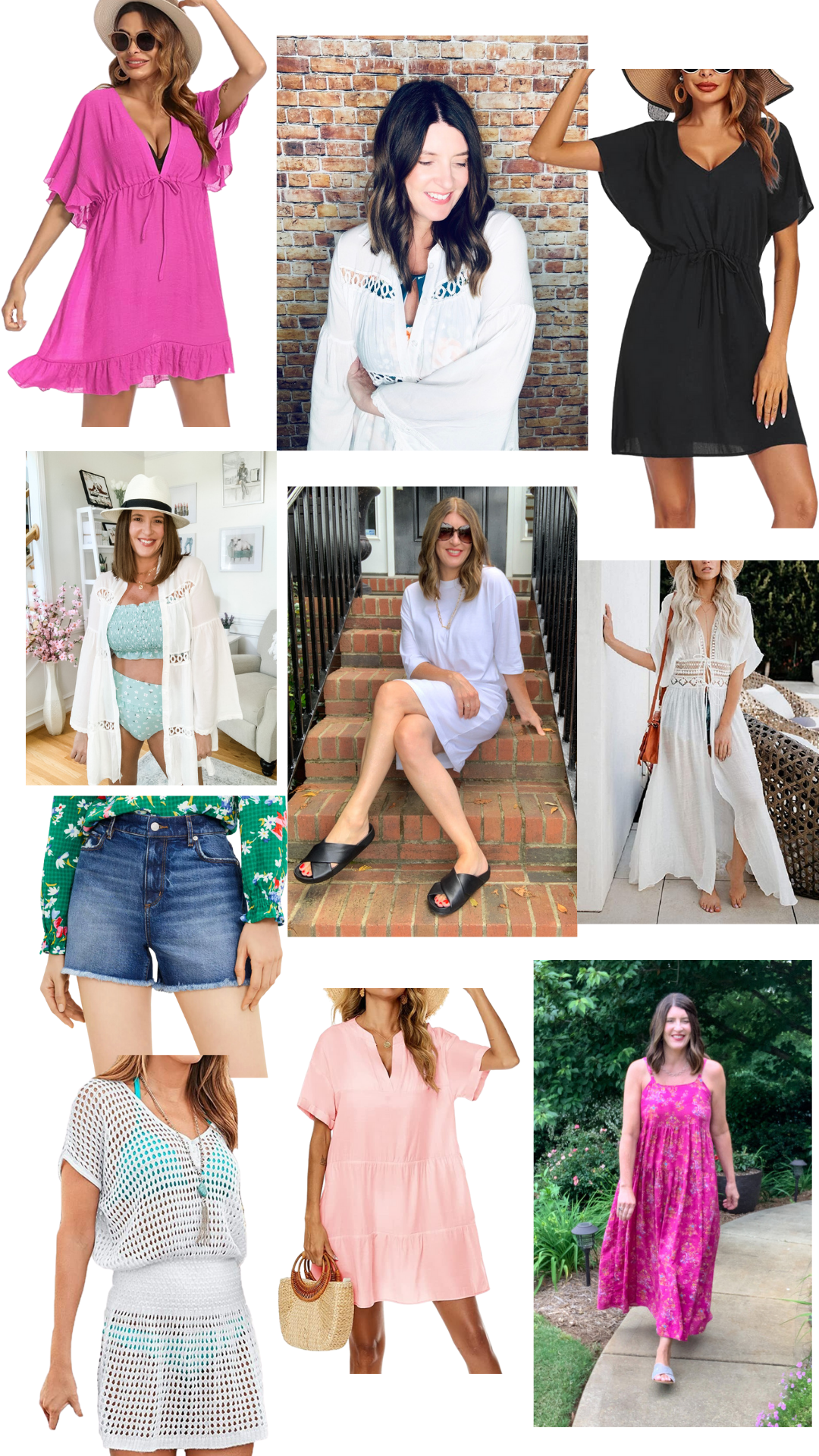 In my opinion, cover ups are just as important as the swimsuits themselves. There are so many styles to choose from, but today I'm highlighting a few of my personal favorites. I recommend having a good neutral such as black or white and then if you want a cover up that is more colorful, go for it.
The styles you see here today are from Amazon and Target. I also like to shop for cover ups at Marshall's and T.J. Maxx! If you don't want to purchase a cover up, there are several options probably hanging in your closet.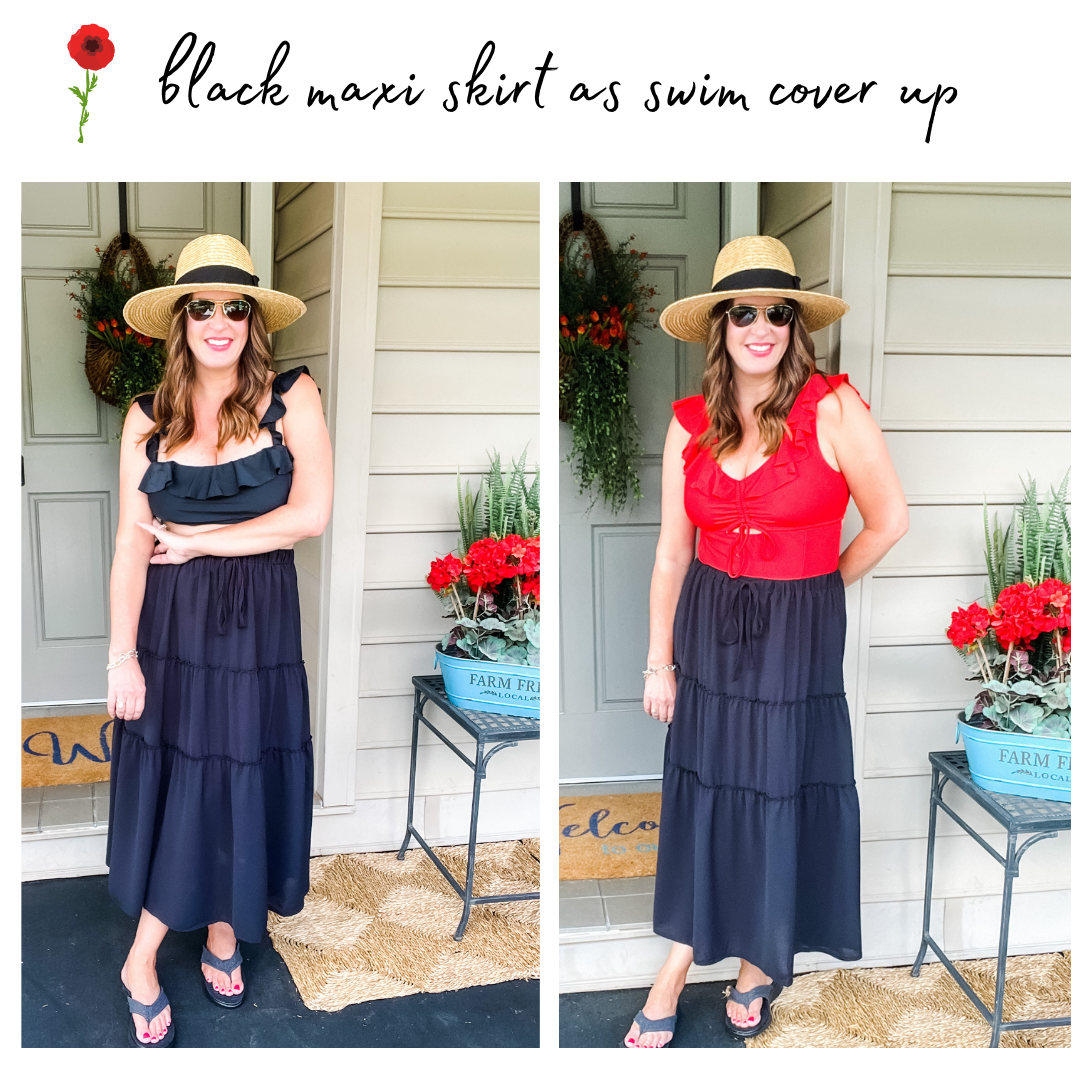 Casual t-shirt dresses, tank style dresses, or even maxi dresses make great swim coverups. Also oversized button down tops that cover the bum are also good alternatives to traditional swim cover ups. Breezy wide leg pants worn over a swimsuit, or denim shorts also work.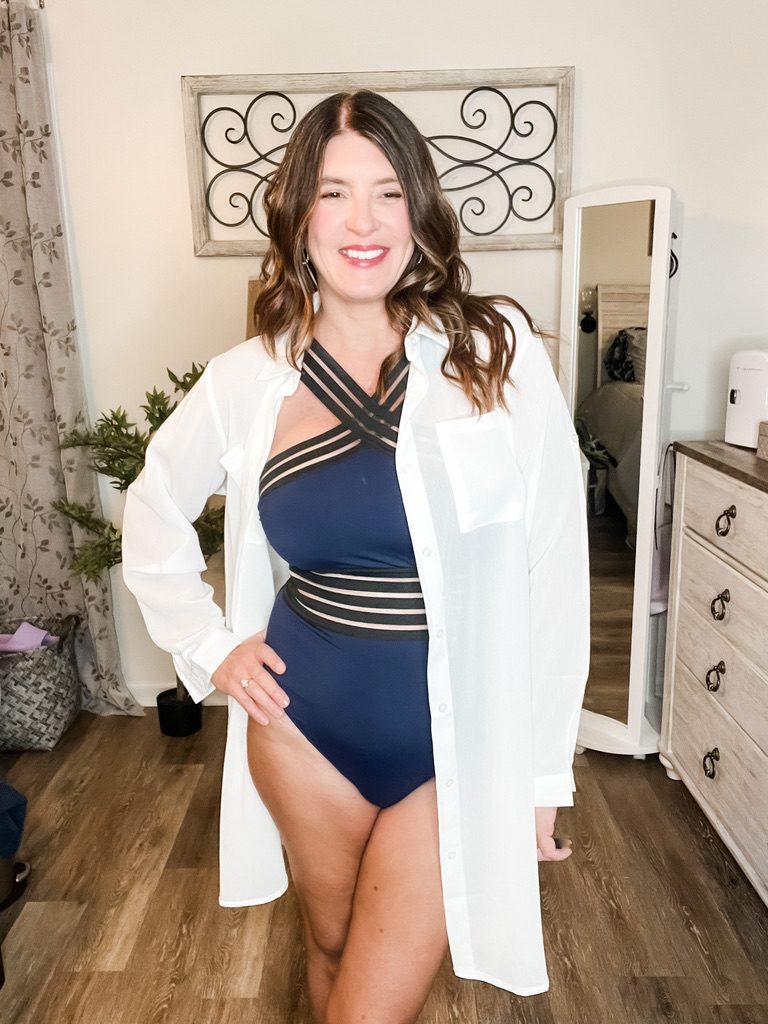 This year I purchased this white button down cover up. I like button downs for the versatility and how you can wear them. They are also easy to get in and out of.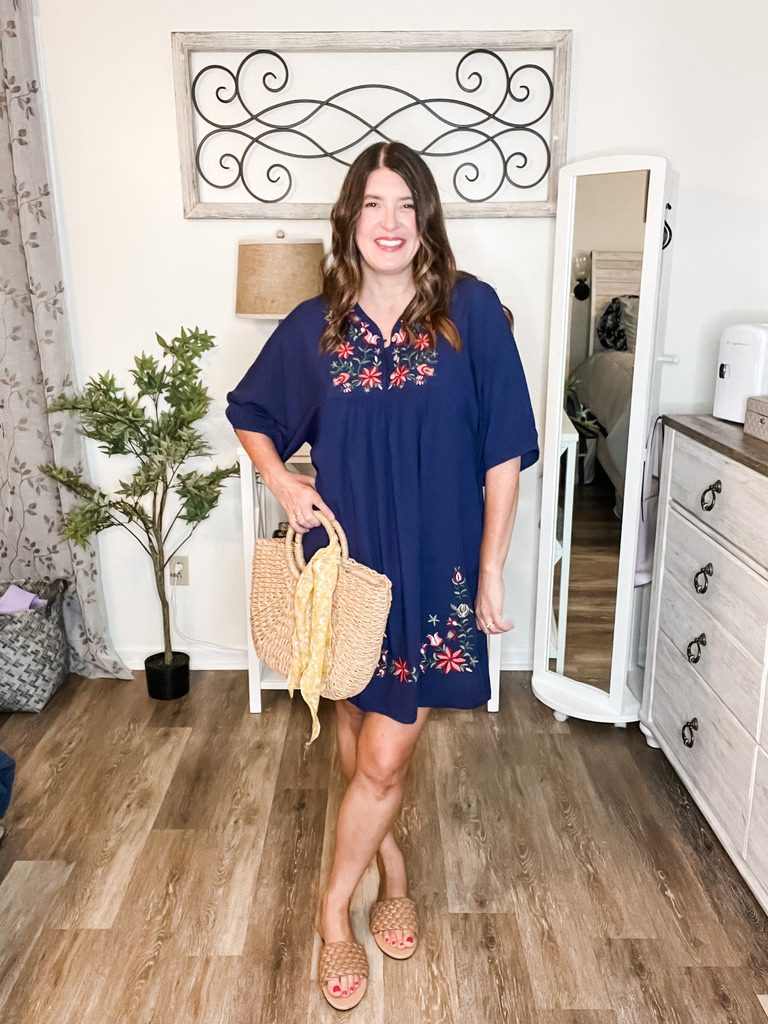 If you like a little more color, this embroidered style is really fun. I have owned this tunic in about four different colors, and I repurchased one in navy this year. It comes in so many colors and I have enjoyed wearing them every year.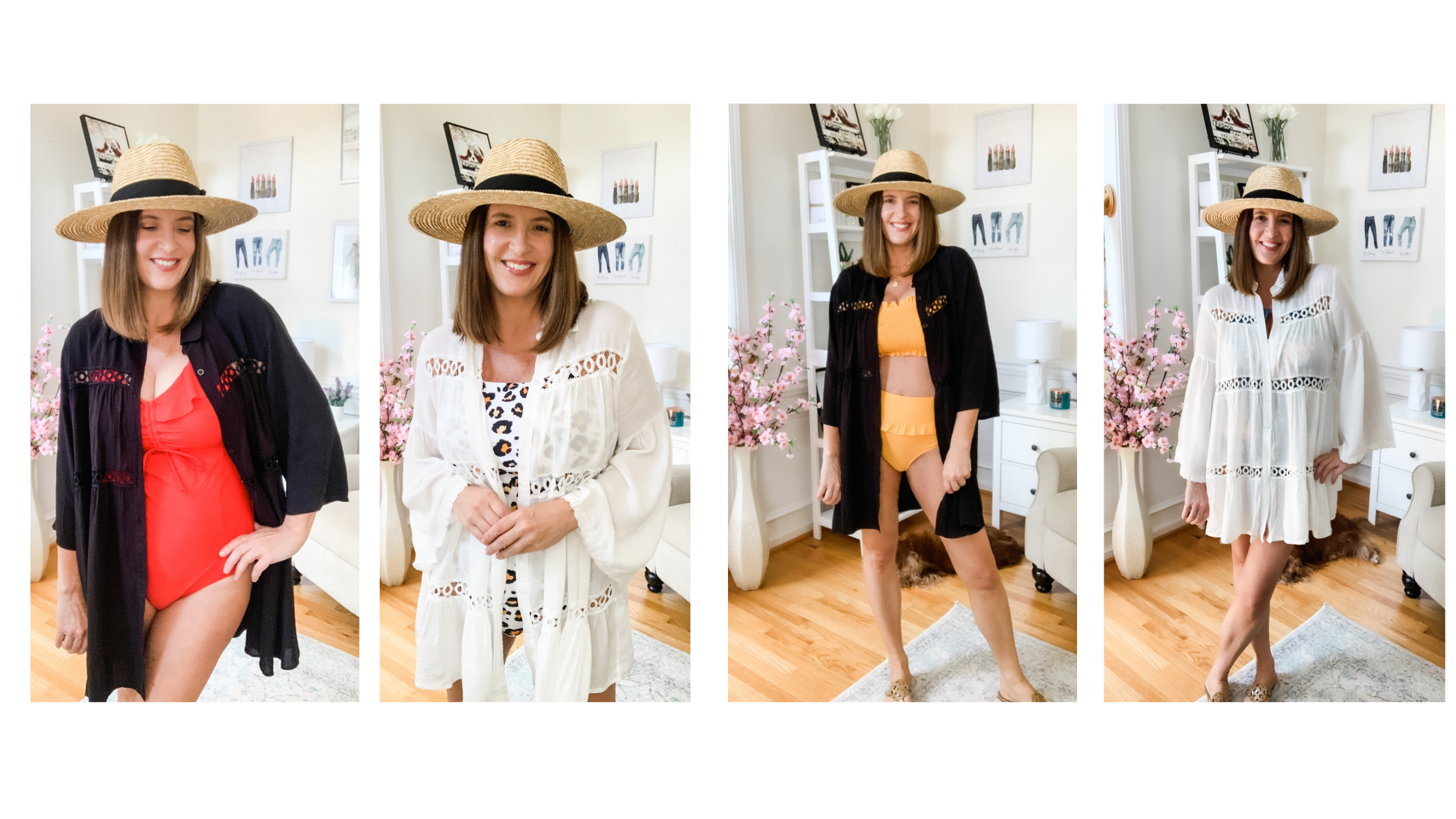 Perhaps my favorite all time cover up is this style. I have it in white and black. A word of caution, do not put this in the dryer. It will shrink up to shirt length! I had to reorder one last year for that reason, but if you hang it to air dry it will last you a long time.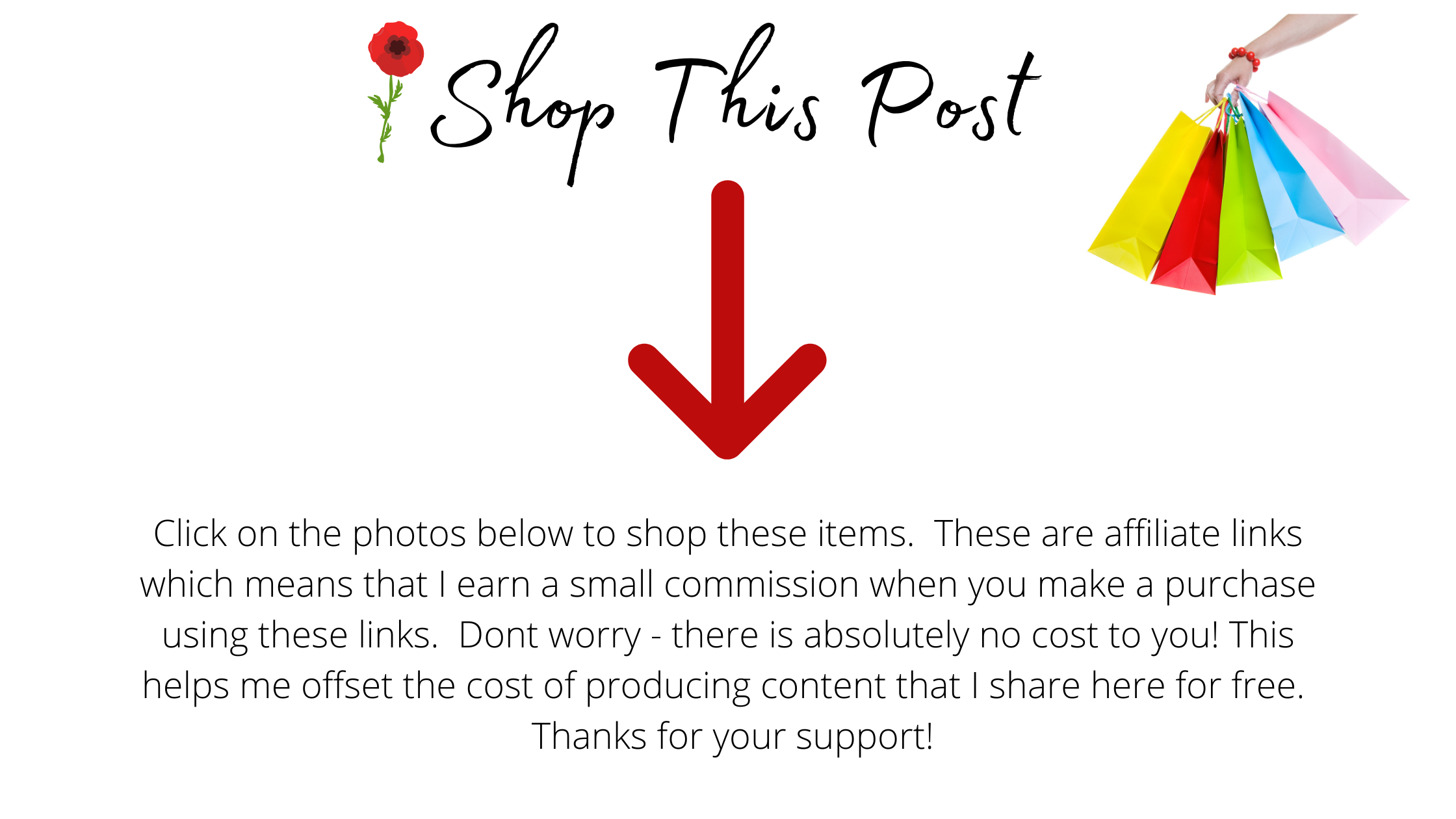 I hope you found this post helpful as you search for swimwear this year. In my opinion, this really is the best swimwear for mature women. In case you are wondering, this is the self tanner I used for these photos. I use others as well, but this one gives me the deepest tan and it contains skincare ingredients that are good for you.

Let me know in the comments your thoughts, and if you would like more swimwear reviews I can do another post similar to this one in the future. Be sure to check out this post from last year! It has some helpful tips and most of the swimwear featured is still available!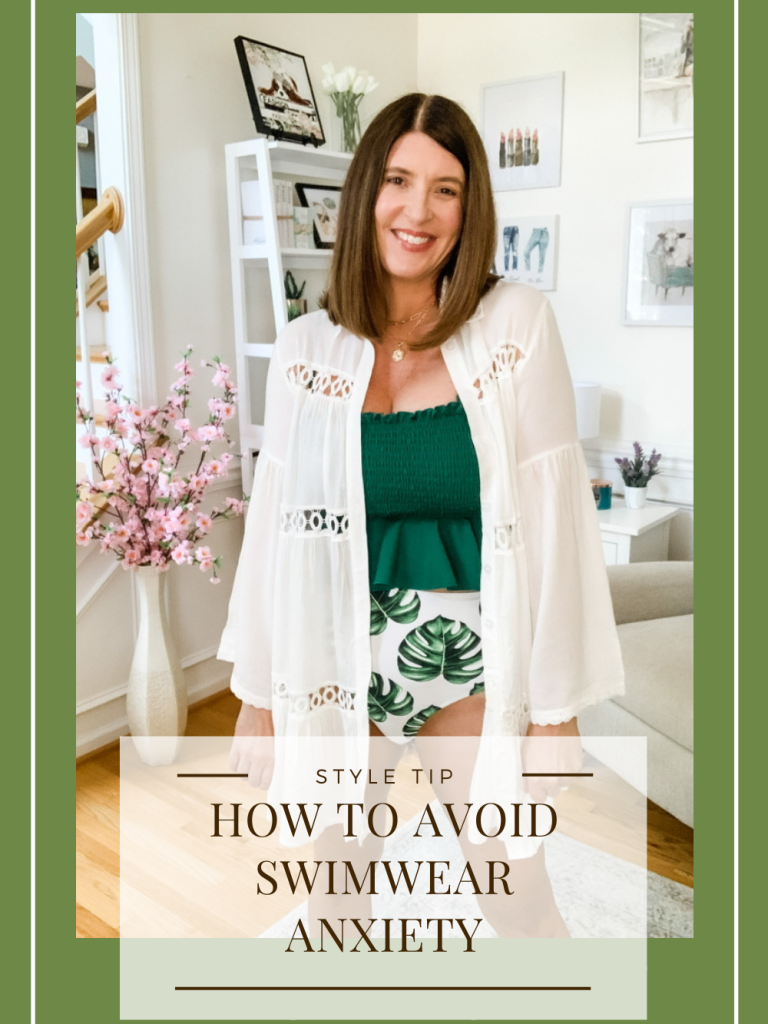 Also be sure to check out this Walmart post that has lots of fun accessories such as beach totes, hats, and towels!