November was a whirlwind for me…anyone else feel the same? Ever since Halloween, it feels like someone hit the fast forward button and I've been playing catch up! Now that December is here, I thought I would recap your favorite posts from November. These were the most viewed posts according to my analytics, so if you missed any of these you can go back and take a look.
The Best Foundations For Mature Skin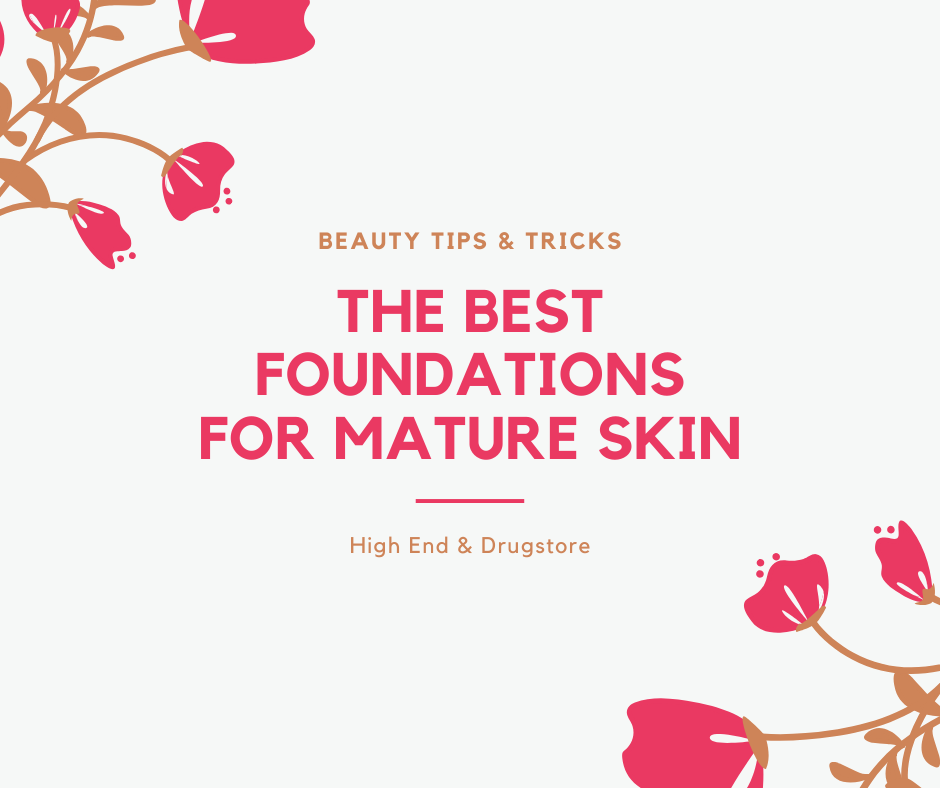 This first post was written in June of 2020. I have only had one post go viral on Pinterest and this is the one! It got 533 views in November 2021, so I had to include it here even though it is an older post. This is obviously a topic of great interest to us midlife women. You can see this post here.
The Best Foundations For Mature Skin: Volume 2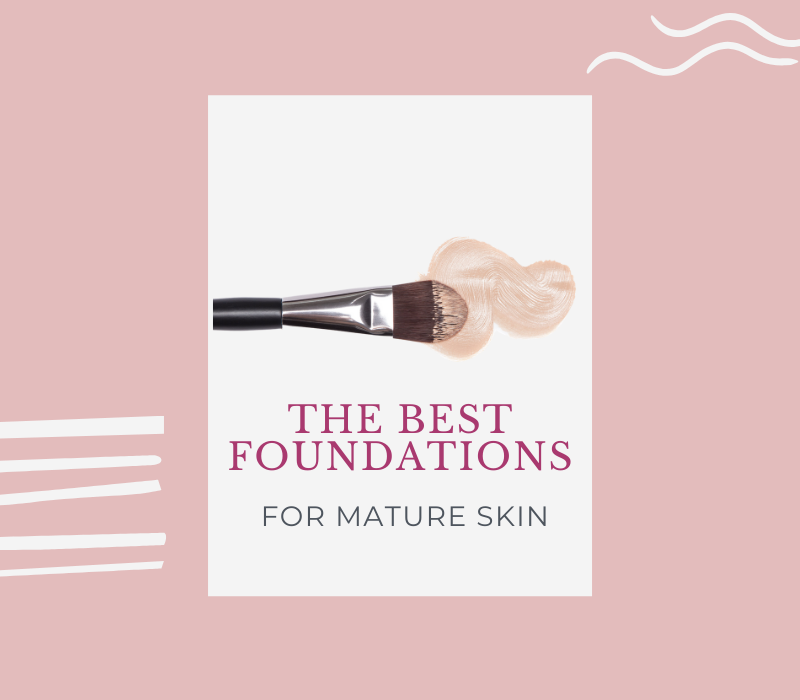 Back in October 2021, I updated this post because some of the products in the first post had been discontinued. So for the latest foundation review, check out this post.
Must Have Holiday Outfits From J. Crew Factory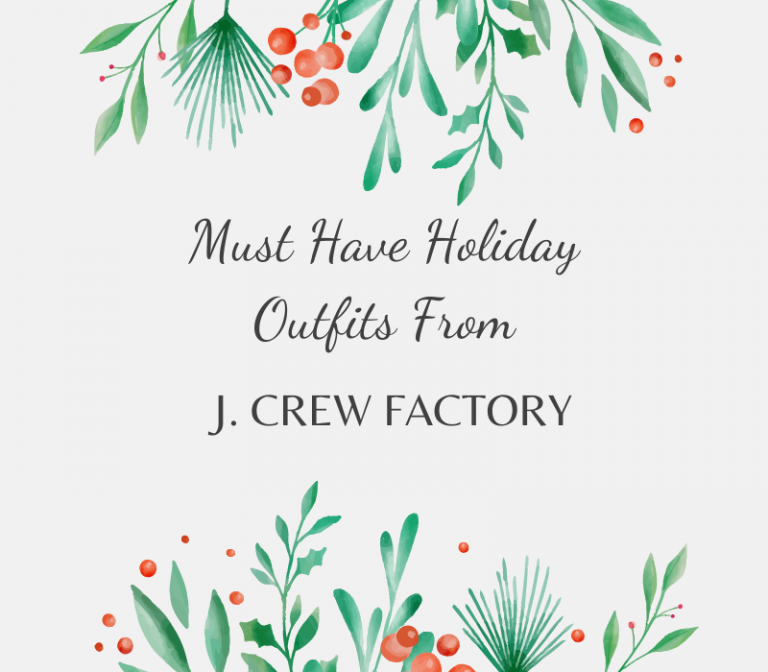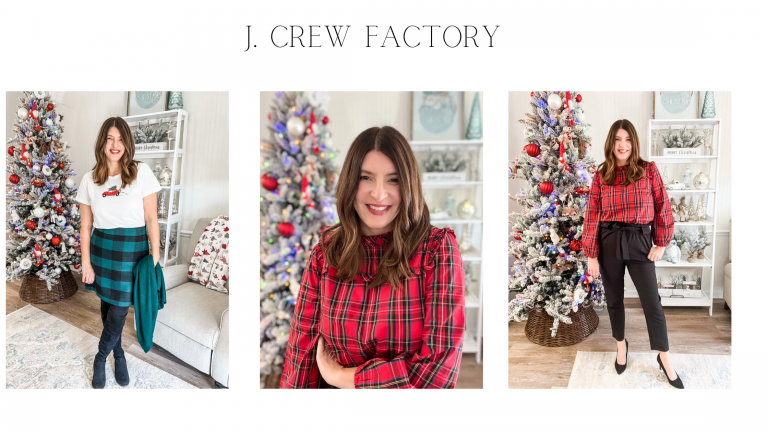 J. Crew Factory is one of my favorite retailers for classic style. This post was the most viewed post that was published in November. This features some holiday looks that you will love, and J. Crew Factory is having a sale right now! You can see the post here.
Outfits To Fall For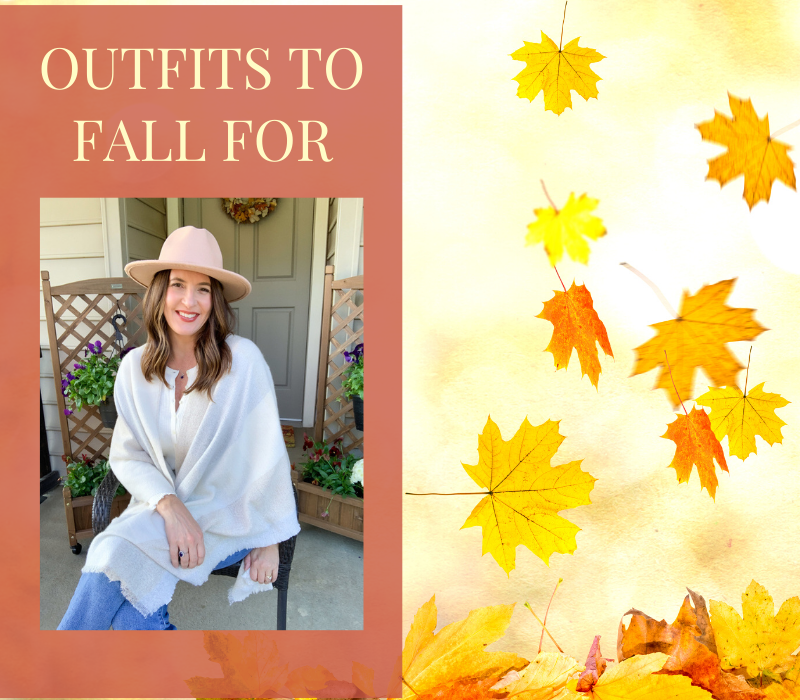 This post features some fall and winter outfit ideas from Old Navy. There is a mixture of dresses and casual outfits, and Old Navy is having a great sale right now. This poncho in the photo was my favorite piece from this try on. See the post here.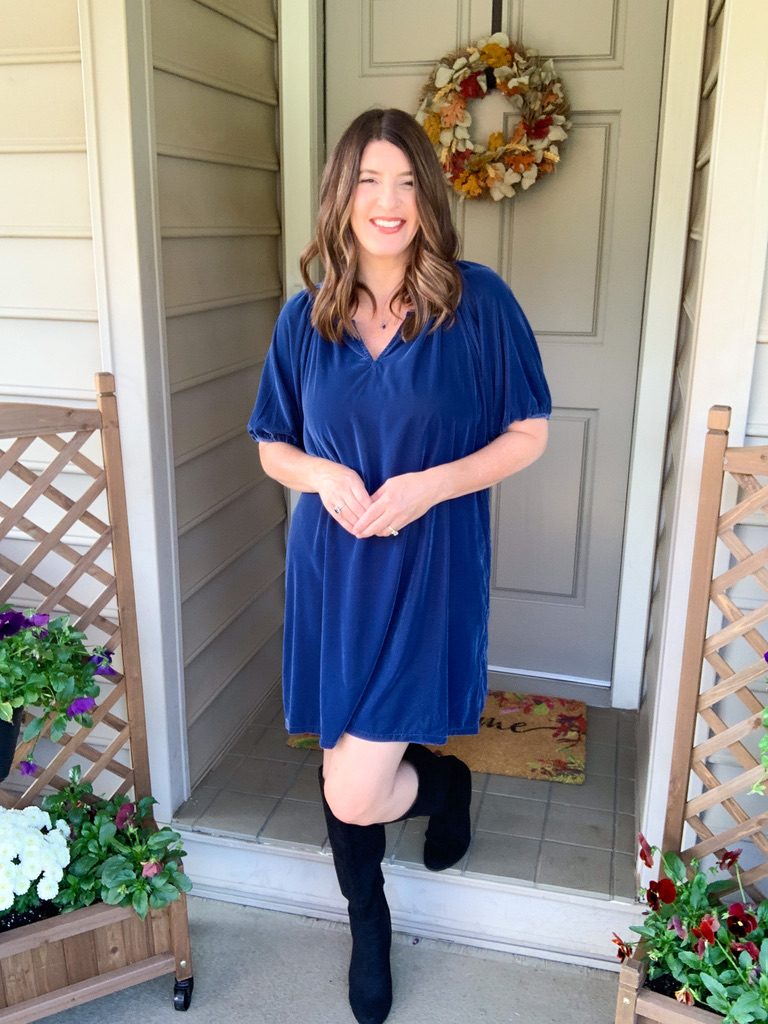 This velvet dress is another personal favorite of mine!
Winter & Holiday Looks From Loft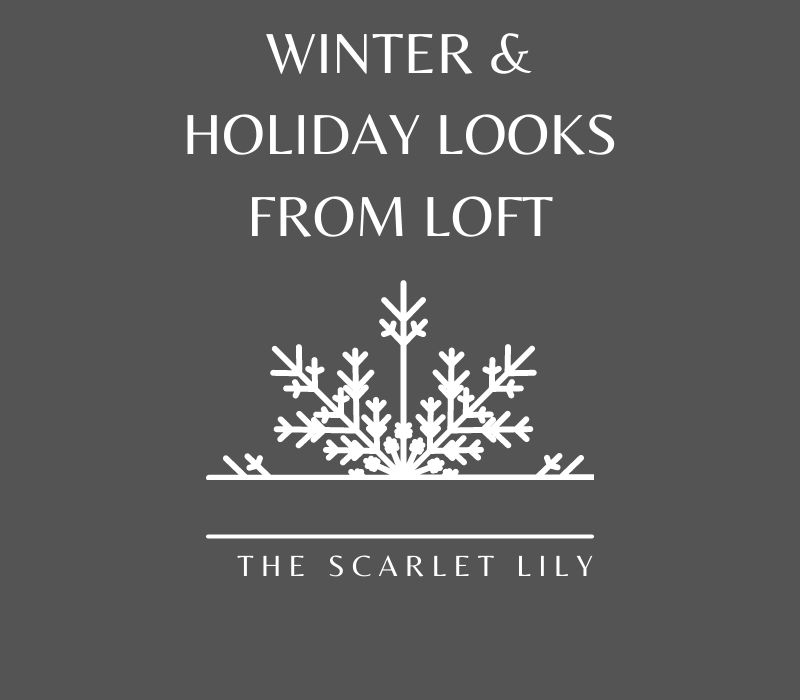 Loft continues to impress me with their winter and holiday collection. Their cyber sales have been incredible and I hope you were able to take advantage. If you missed the cyber Monday sale, don't despair! Loft is always running a sale so be sure to check out my post to see my recommendations.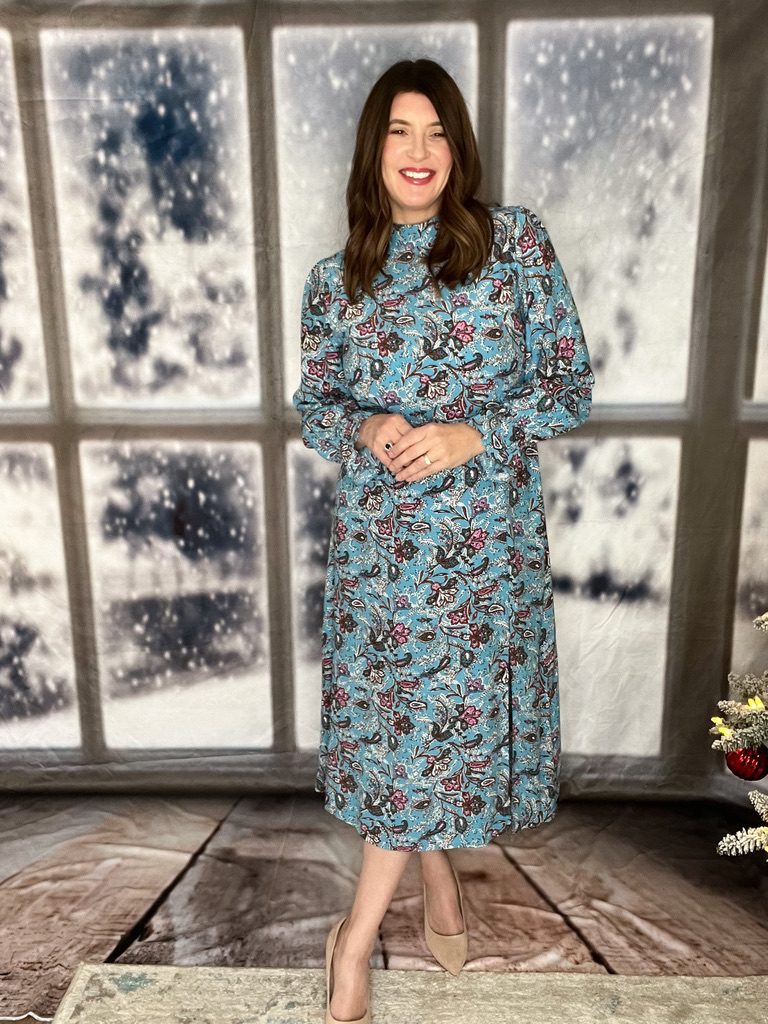 This bouquet mock neck midi dress is my favorite piece from this post, and today it's an extra 40% off the markdown price….and it's fully stocked!
Weekly Walmart Finds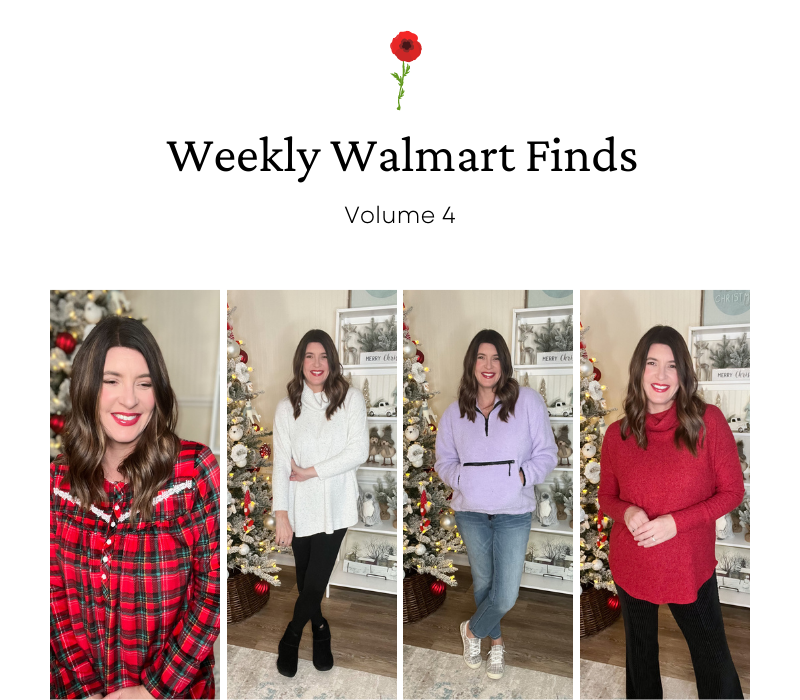 I started a new series recently called Weekly Walmart Finds. There are five posts in this series, and they have been very popular with you ladies. I love sharing these finds with you, and so many people are surprised to see what is available at Walmart! Volumes 4 and 5 were the most viewed in November.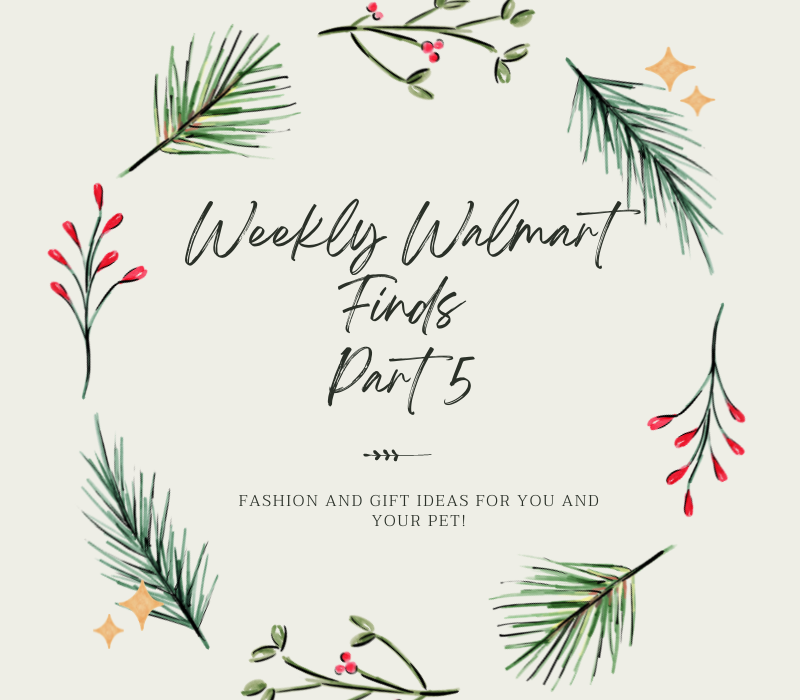 Be sure to check these out for some great Christmas gift ideas and holiday decor!
Holiday Sparkle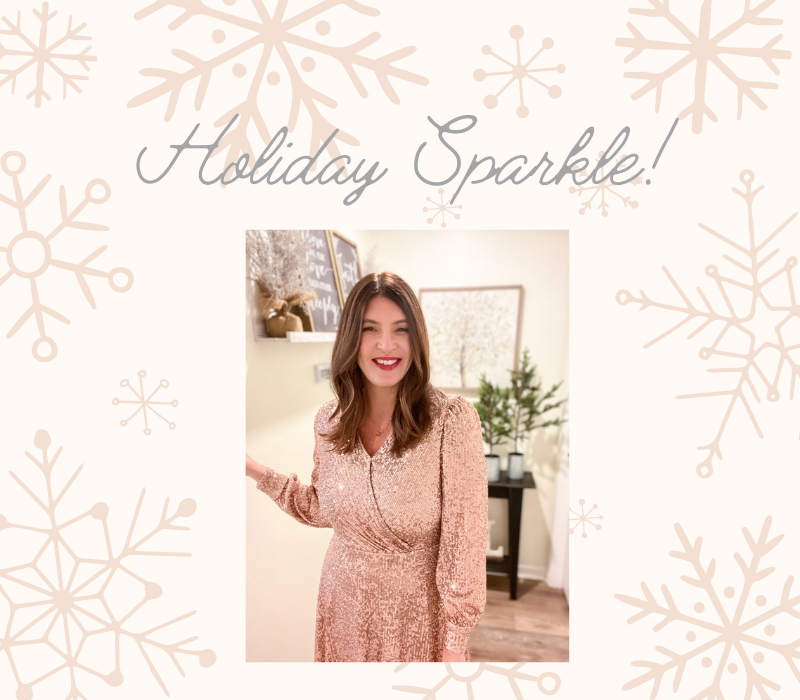 Earlier this week, I published Holiday Sparkle wear I shared how to wear sequins for the holidays. There is an affordable dress compared to a high end option and it's hard to tell the difference! See that post here.
Holiday Looks From Cato
I had the opportunity to team up with Cato for some holiday looks over on Instagram! Many of these styles have sold out, so I didn't feature them in a full blog post. If you don't follow me on Instagram, you are missing out on some content that does not appear here on the blog. Be sure to head over there and follow@ The_Scarlet_Lily.
Here is a sneak peak: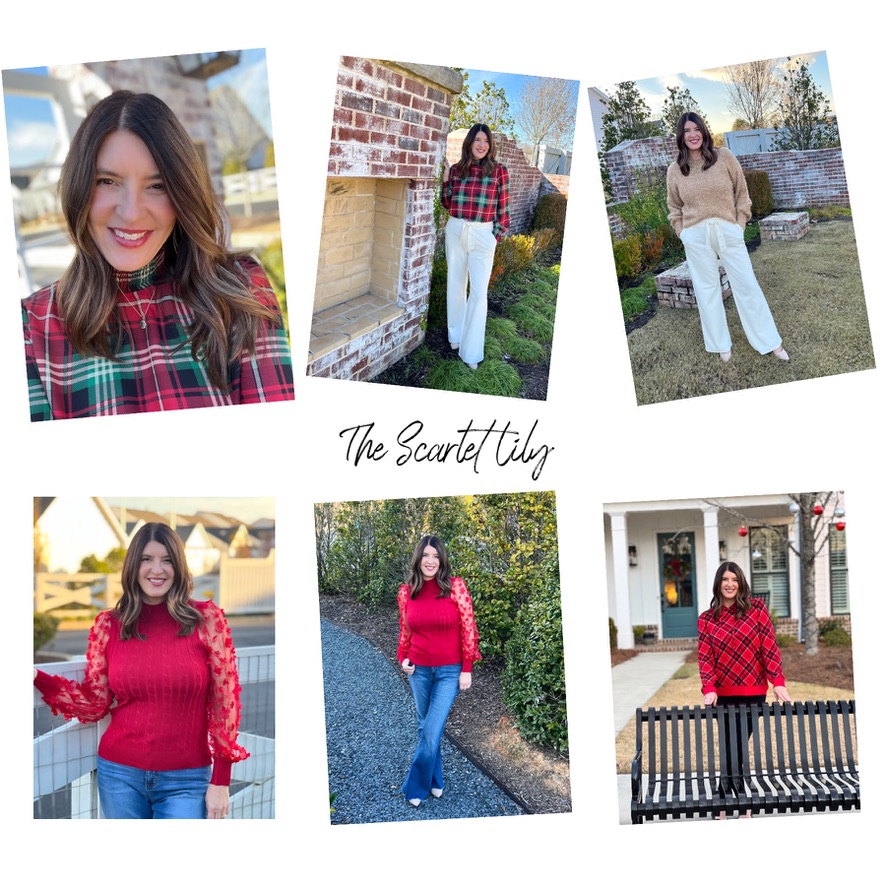 If you would like to shop some of these looks from Cato click here.
Thanks for joining me today and I will be back next week with some fresh new content for you!