The holiday season is the perfect time to wear sparkles! If sequins seem to flamboyant for your style, I'm going to show you how to wear them in a classy way that might surprise you. Holiday sparkle is a fun way to dress up for Christmas and New Years, so let's look at a few ways to style the bling!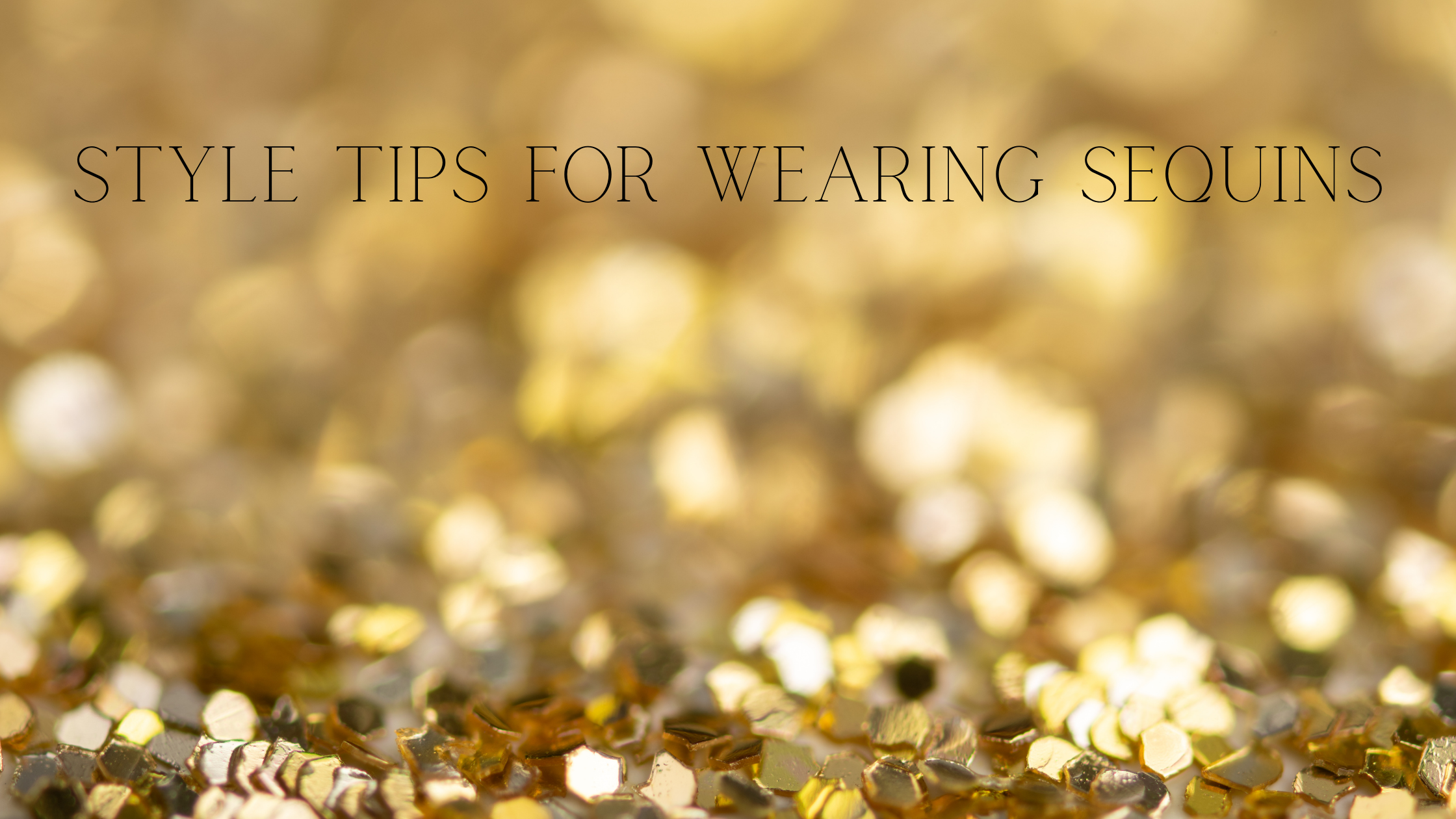 Style Tips For Wearing Sequins
Keep the rest of your outfit understated
Wear neutral shoes
Keep makeup neutral with just one bold color (lips or eyes)
Wear tights under short skirts to keep it classy
Keep jewelry simple
Holiday Sparkle Dress
A sequin dress may sound over the top, but the style and color can really tone it down to create a more classic look for mature women. I have two dresses that are a blush pink color to share with you. One is an affordable option, and the other is a little more of a splurge.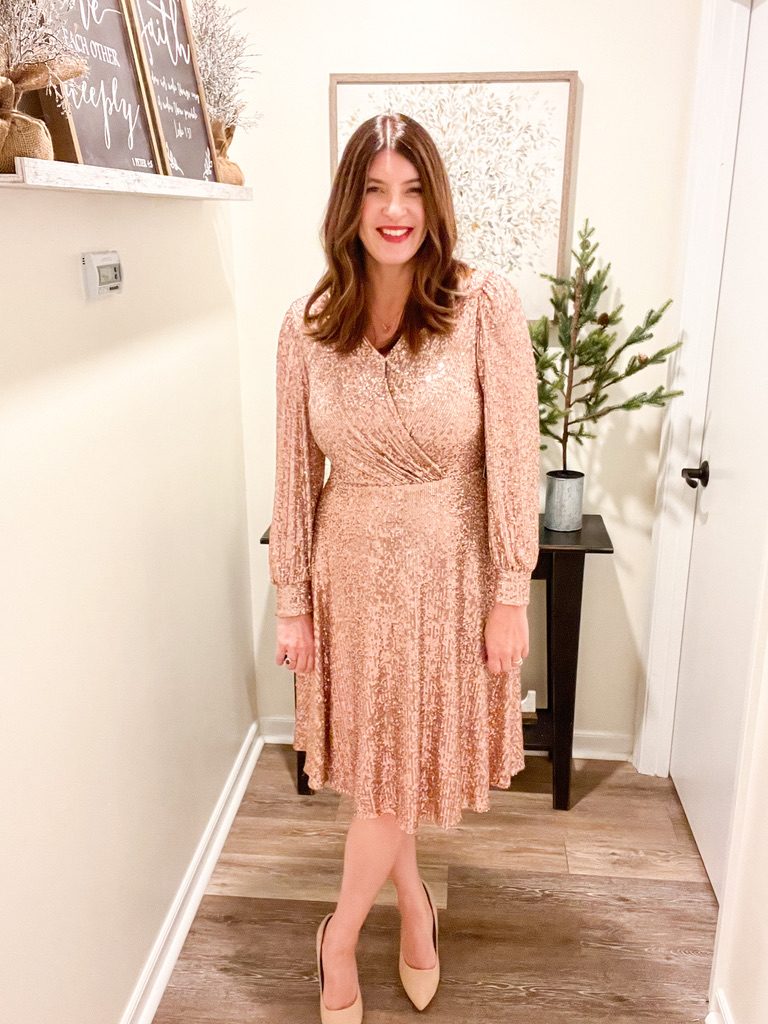 Option #1
I'll start with the splurge since it fits my shape just a little bit better; although both are nice. This is a sequin wrap dress by Tahari. This brand is sold in department stores and sometimes you can find it at Marshall's or T.J. Maxx. I found this one on Amazon and it was part of a prime try before you buy box that I recently ordered.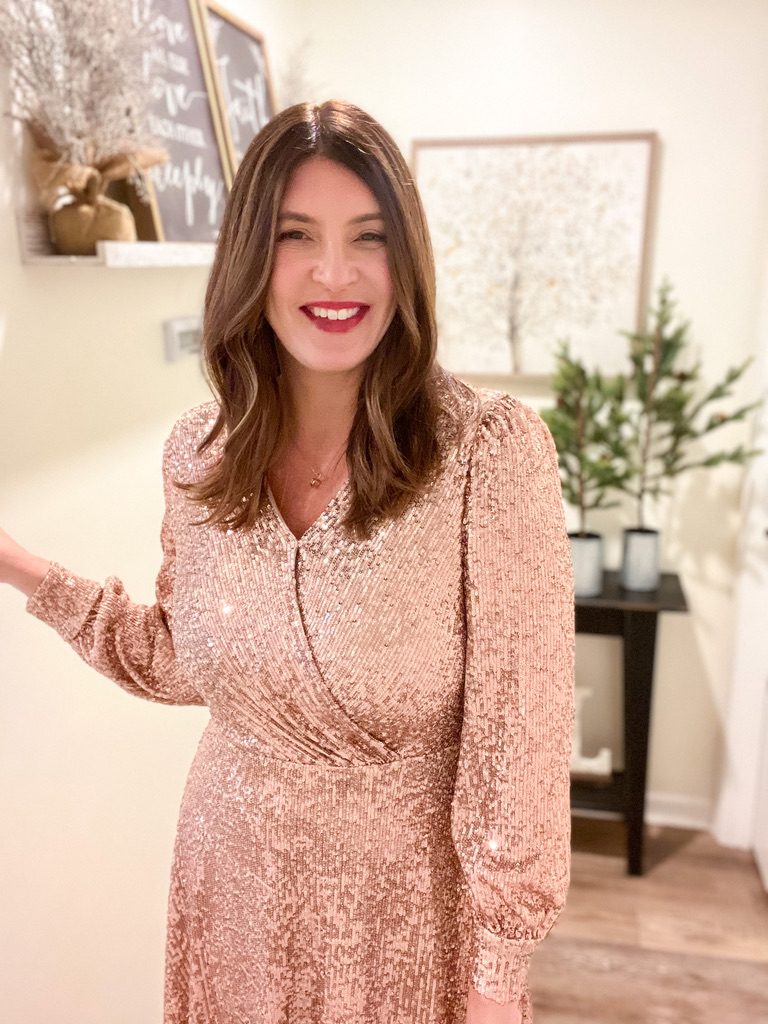 A wrap style dress is universally flattering, especially if you are have a large bust. I like that this dress has a built in snap closure so the V-neckline does not plunge too far. I'm wearing a size 8 for reference.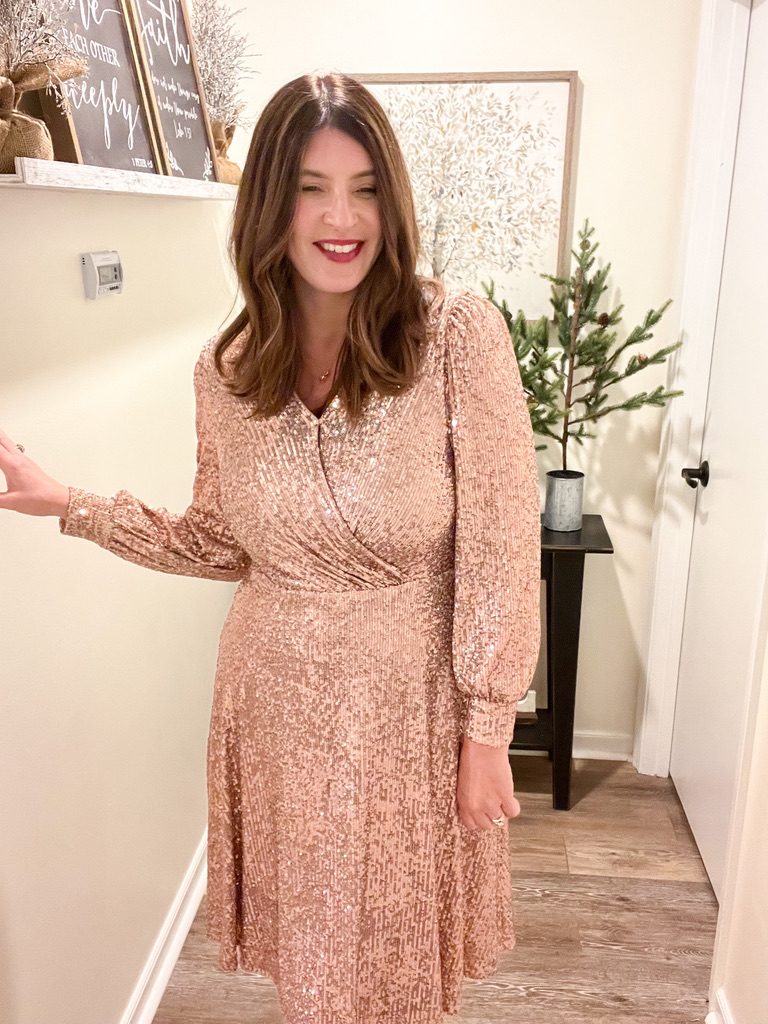 Option #2
The more affordable option is from Walmart. This is the belted midi sequin dress by Scoop. This option is only $48. It also came in a short dress, but it sold out quickly.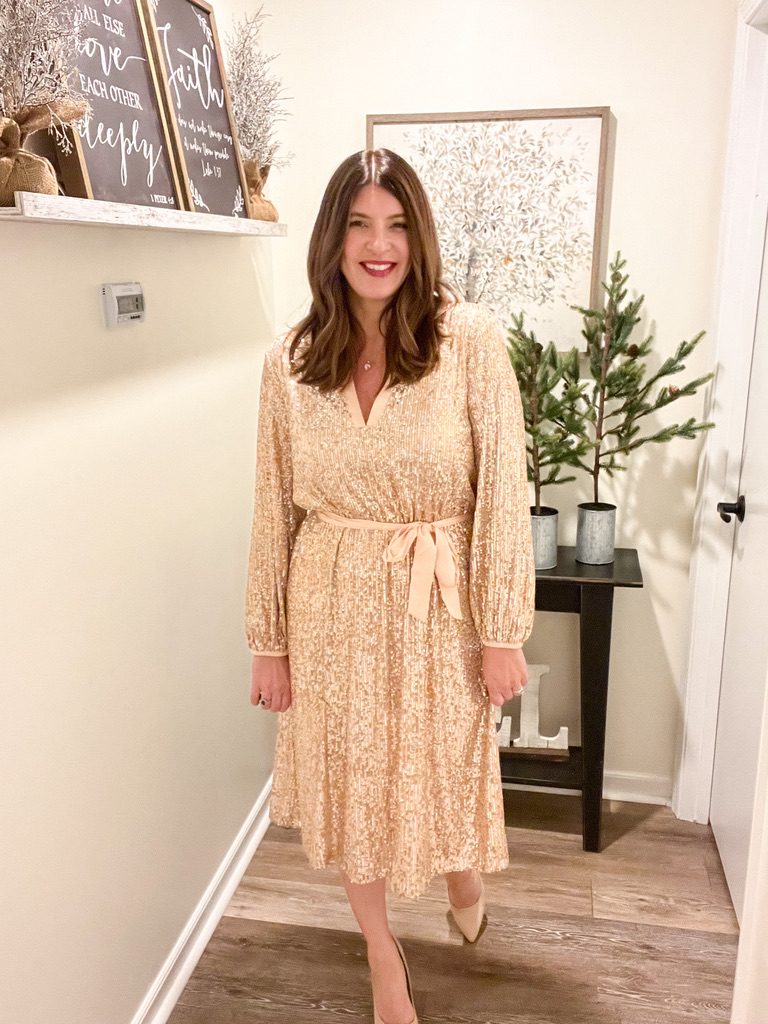 I'm wearing a medium in this style, but it seemed just a little big. Luckily the tie waist enabled me to cinch it to give me some shape.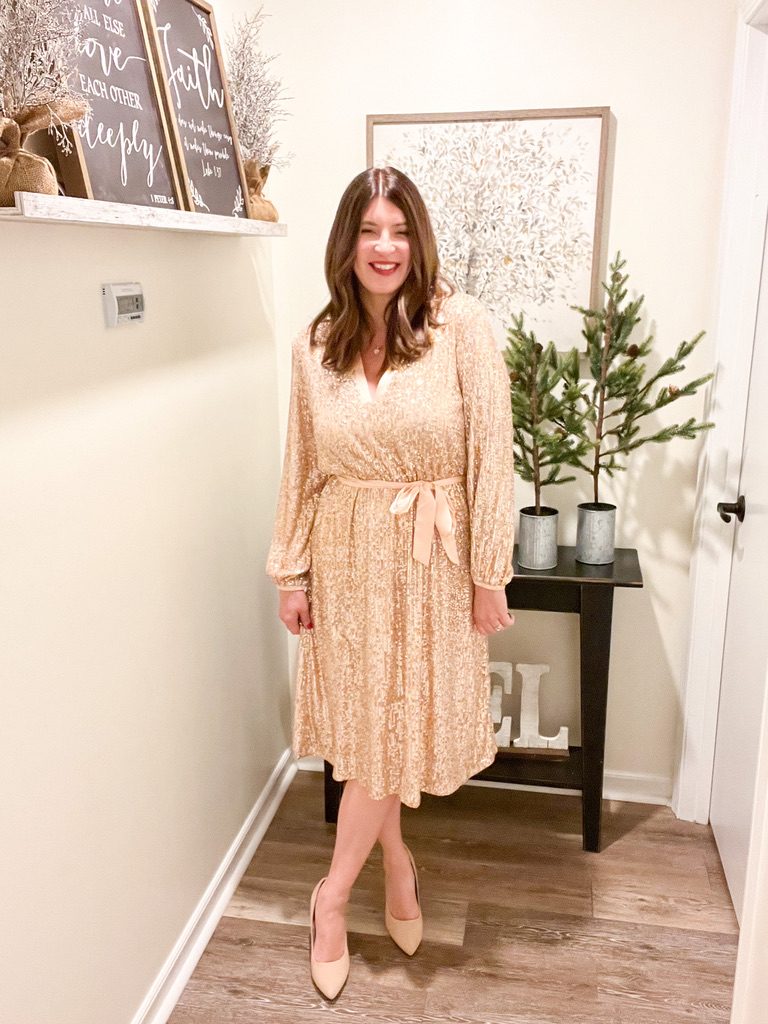 I think this is a lovely dress for the price point, but I would recommend sizing down if you are in between sizes.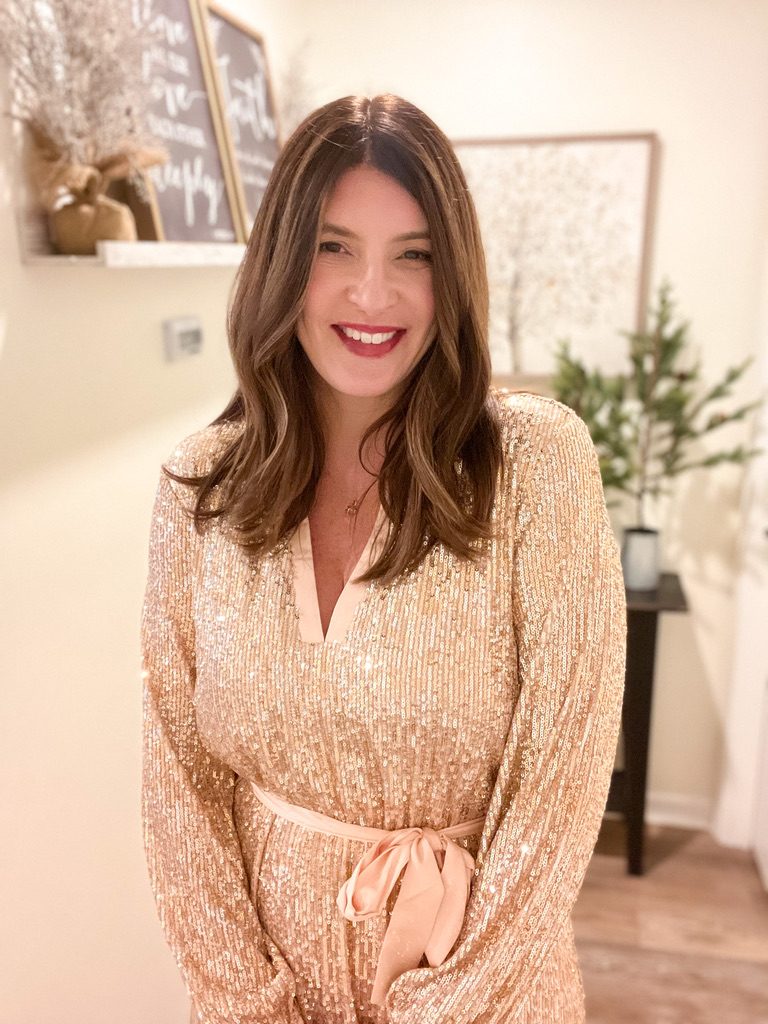 Here is a side by side with the Tahari dress on the left, and the Scoop dress on the right. You can see that the color is slightly different, but for me the style of the Tahari dress suits my body type better.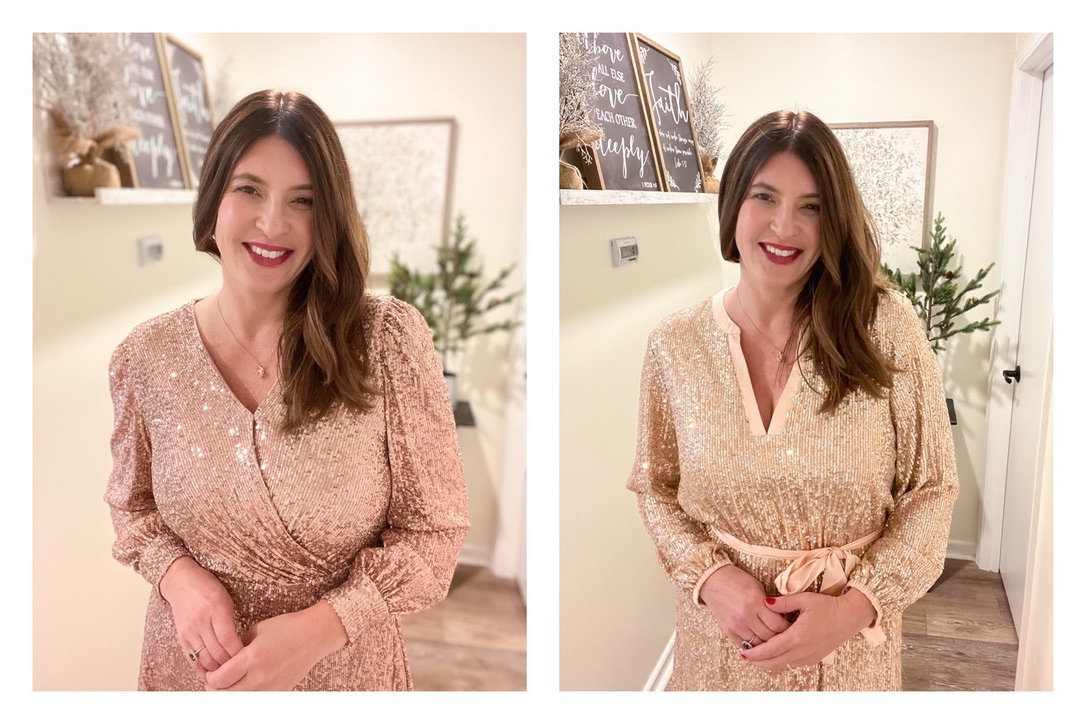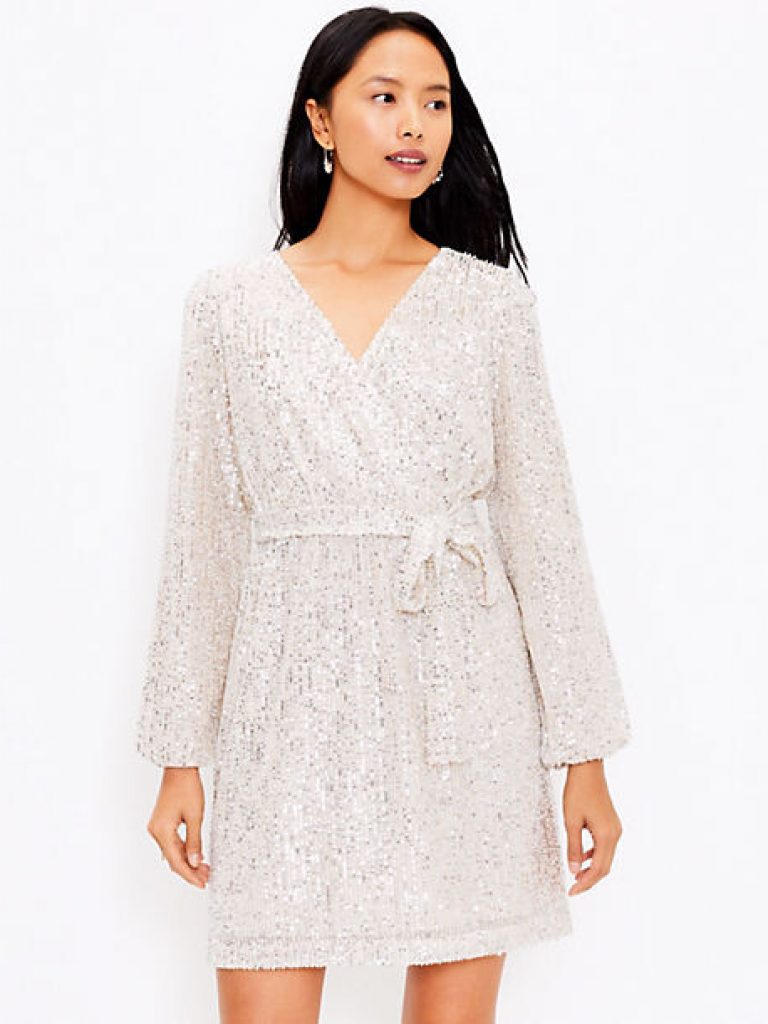 This sequin dress from Loft is another good option.
Holiday Sparkle Mini Skirt
If you hear the term "sequin mini skirt" you're probably already thinking….no, I can't wear that! Before you jump to that conclusion consider this outfit combination.
I purchased this sequin skirt two years ago on Amazon, and I'm happy to see that it is still available.The key to pulling this look off is to wear opaque black tights, and a very simple top. The black and gold is very classy looking.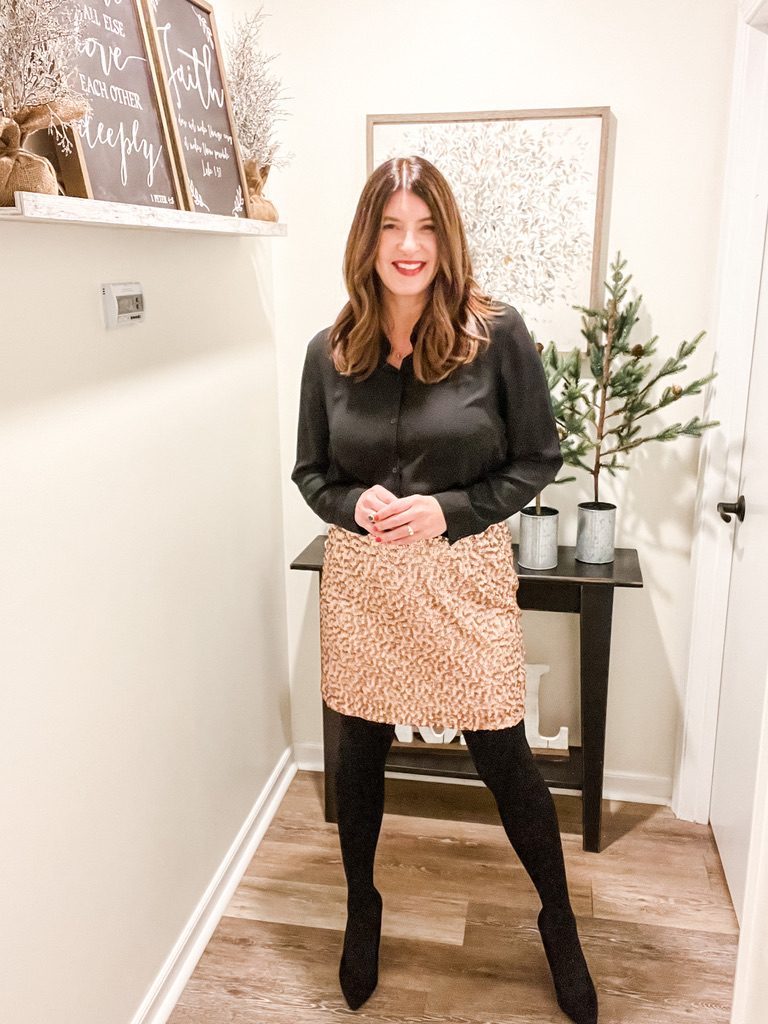 Sparkle Cardigan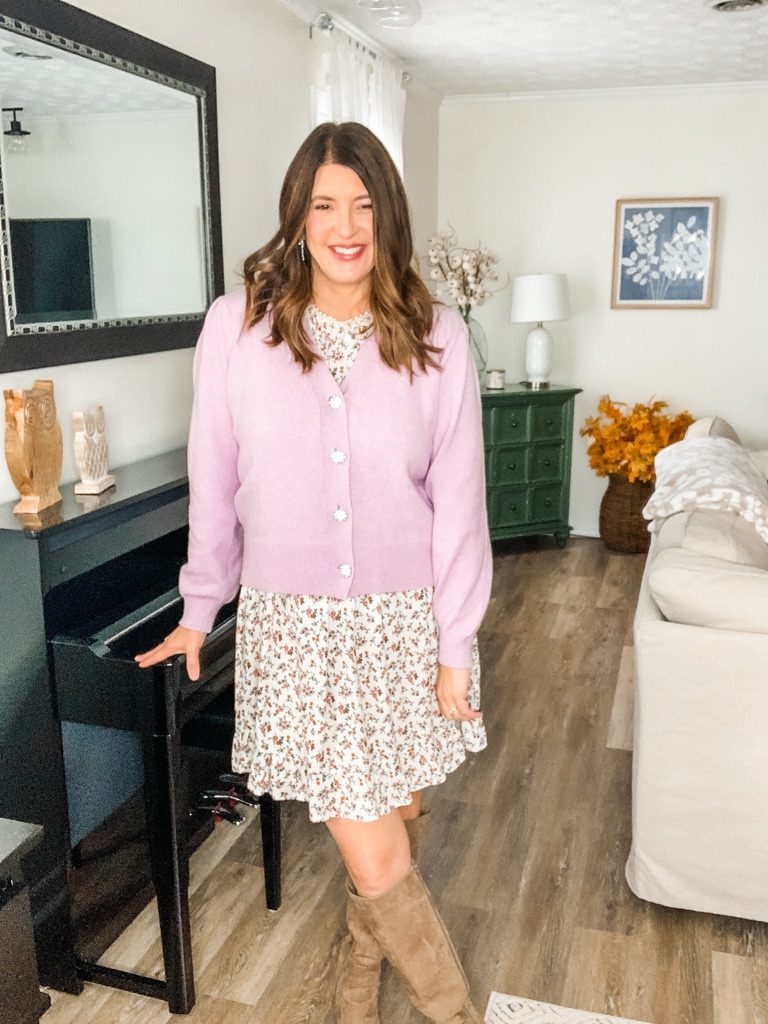 If full sequins are not your style, you can always add some sparkle with more subtle details. I've shown this cardigan before, but it's a good example of how to add just a touch of bling. This jeweled button cardigan from Loft is still available!
I've linked all the items in today's post in the shopping widget as well as some other options to browse.