Last week I introduced three trends that are carrying over from last year. If you missed those, you can see the first in the series here. Today I'm shifting gears just a bit and sharing the current trends that I will not be wearing.
One of the things I enjoy about my age is that I have a pretty good sense of my personal style. I may experiment with trends, but for the most part I know what I like and what works for me.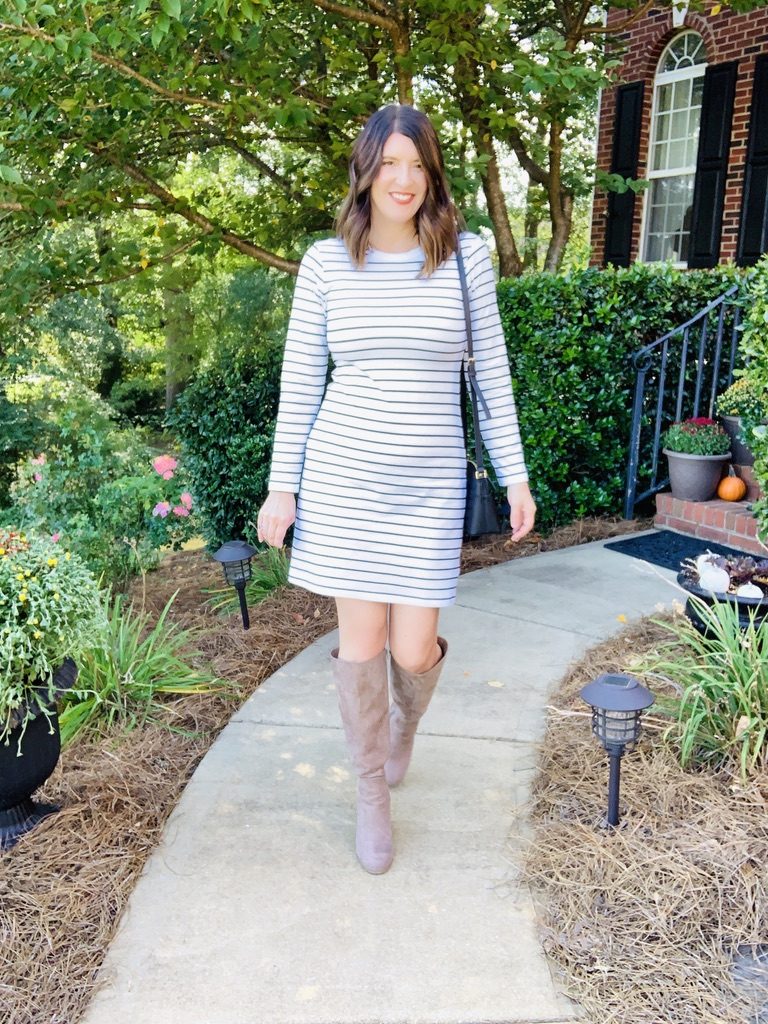 I always encourage women to be the best version of themselves, and honestly that is why I blog. I spent so many years in my youth trying to look like someone else, and I want to help women discover what makes them uniquely beautiful. So when it comes to trends or style it all boils down to what you like and what works for you!
Before I start my list of trends that I will not be wearing, I want to remind you that this is all in fun and if you like one of these styles then you absolutely should wear it. These are just the trends that don't match up with my personal style.
Chunky White Sneakers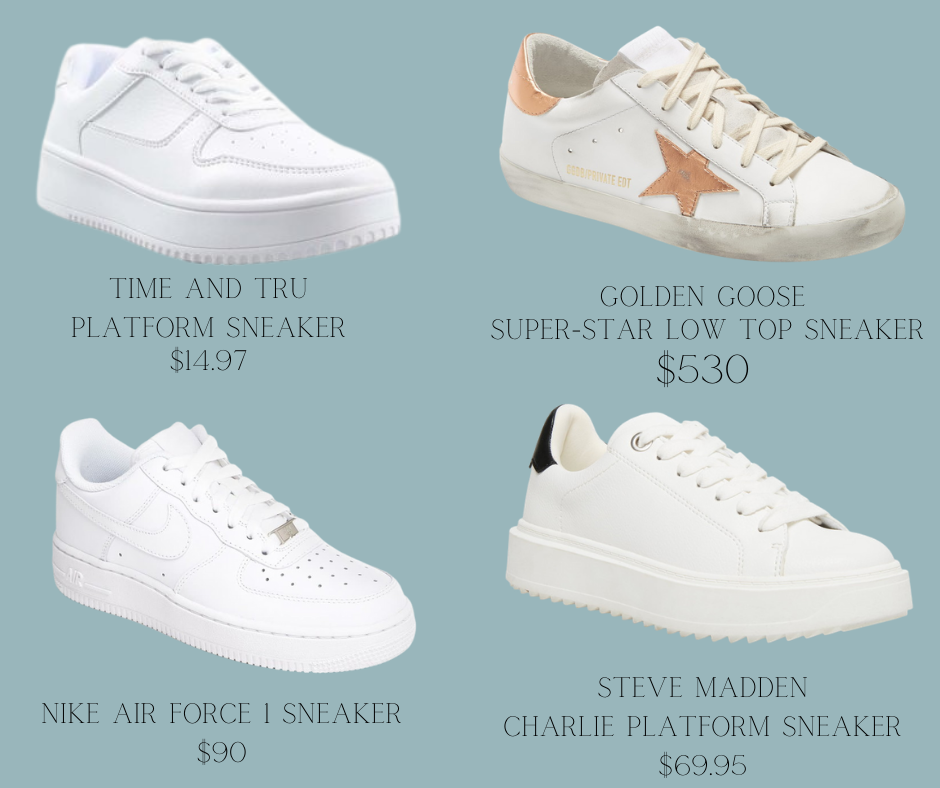 The first current trend that I will not be wearing is chunky white sneakers. White sneakers are definitely on trend and have been for a while. I have some white leather sneakers, but I find that I rarely wear them because they are not very comfortable. I don't mind the average white sneaker with certain outfits, but the big chunky sneakers are a no for me. The photo above has some examples of styles that I don't personally like to wear.
Here are some alternate styles that I would wear instead.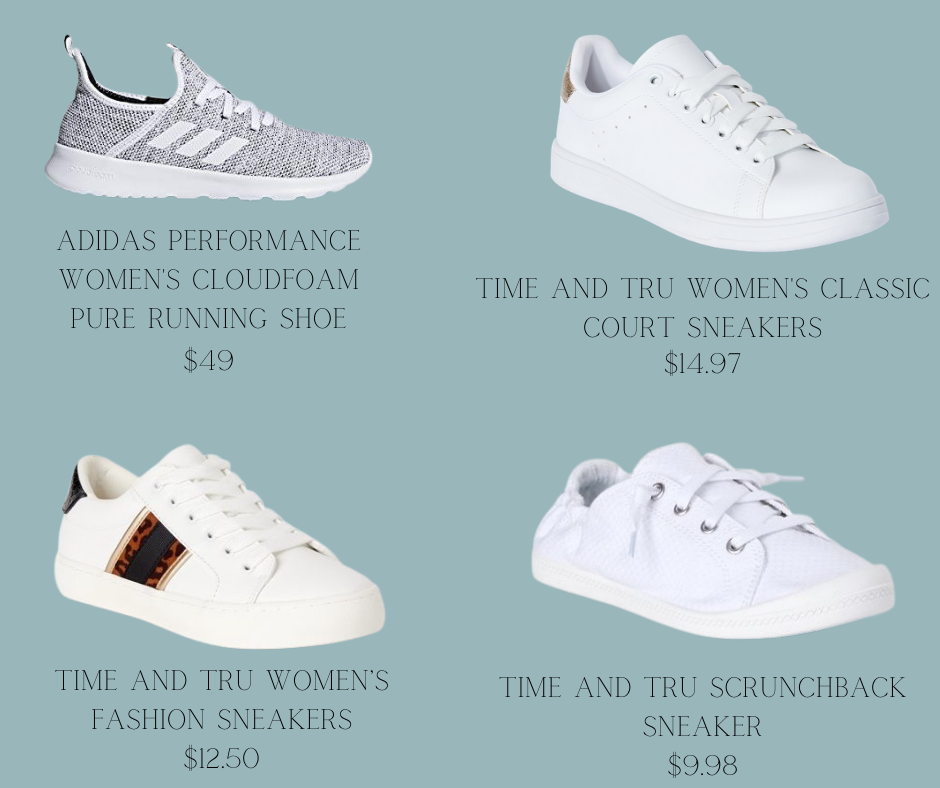 I will link all of these styles just in case you see something you would like to try.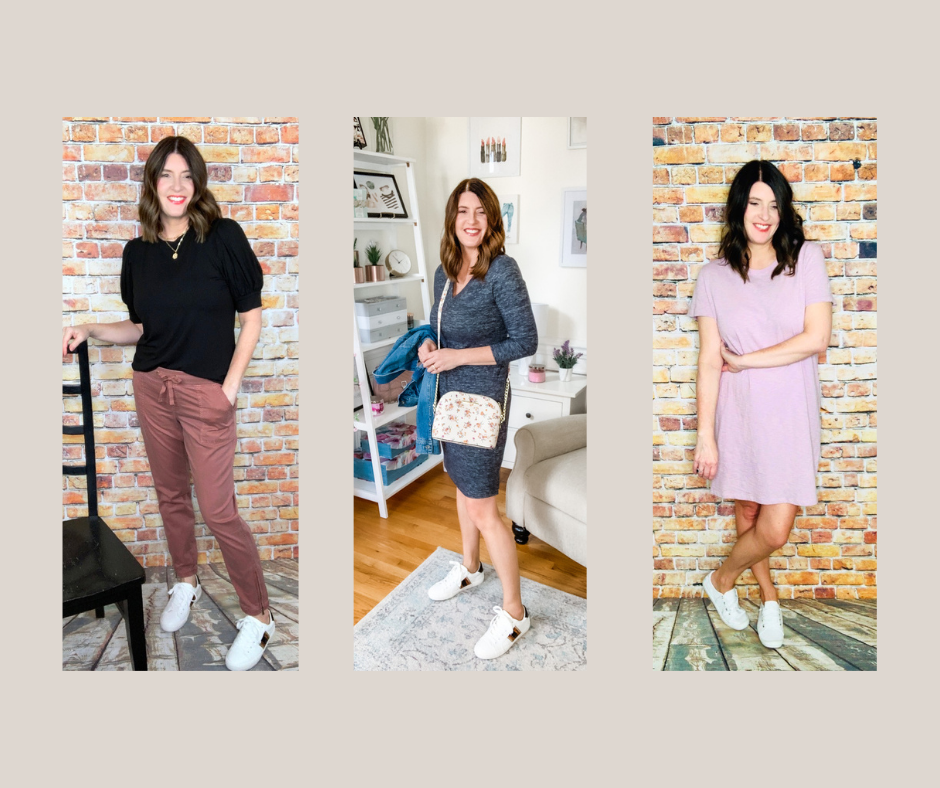 Combat Boots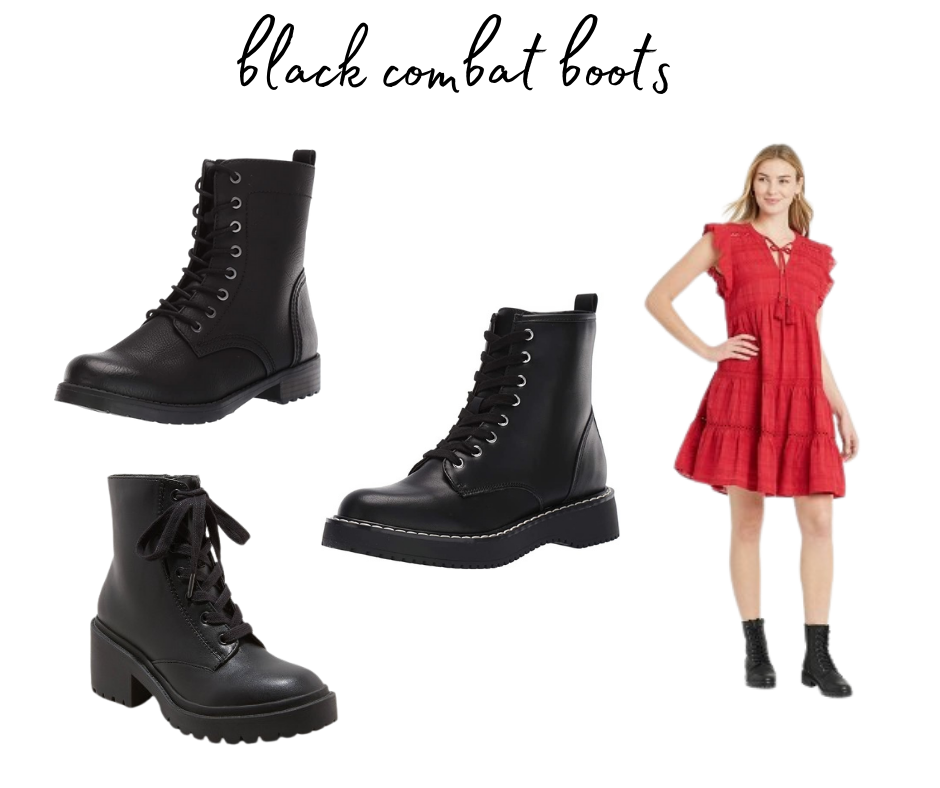 Another current trend that I will not be wearing are combat boots. The 90's grunge look is making a comeback in 2021. I was in my 20's during the 90's and I didn't like the grunge look then and I don't like it now. Chunky black combat style boots will be a trend this year and they are commonly being worn with dresses or oversized jeans.
Giant Puff Sleeves & Shoulder Pads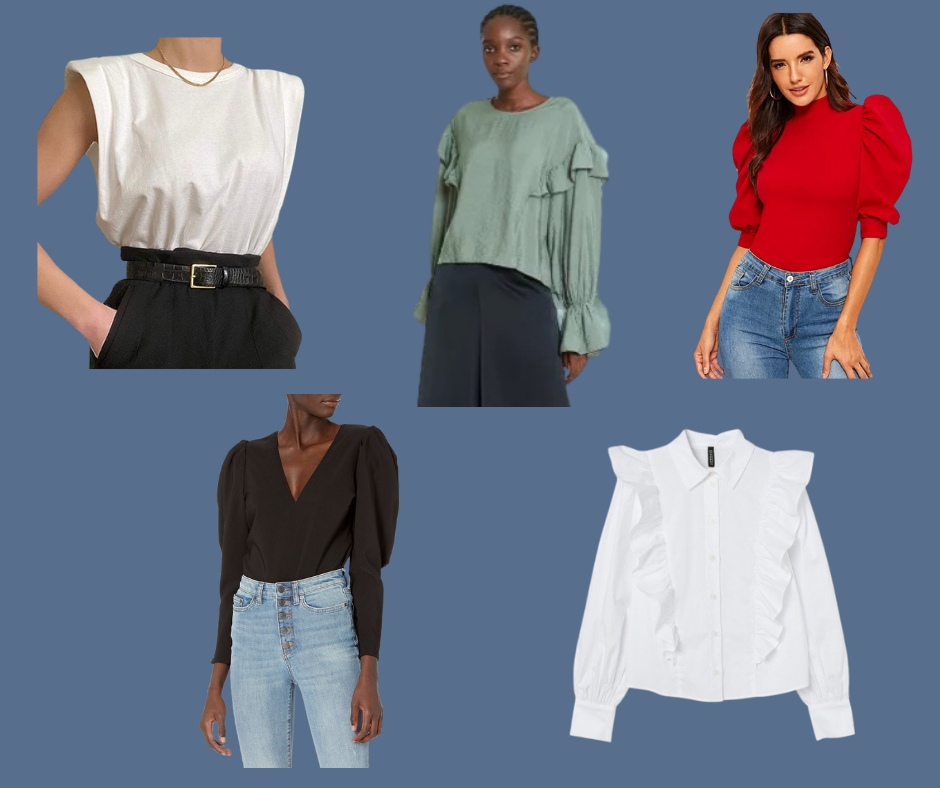 I'm a child of the 80's and I loved the 80's. Shoulder pads were a thing and I remember buying the shoulder pads that you could insert into tops that didn't have them sewn in. I addressed this topic briefly in my recent post about puff sleeves and ruffles. As a woman with broad shoulders, giant puff sleeves and shoulder pads are disastrous!
This is one trend that I wish would have stayed in the 80's. A slight puff is fine for me, but the exaggerated enormous sleeves are another no for me. Here are some styles that I would choose for my body type. For more puff sleeves and ruffle tops, you may enjoy this post.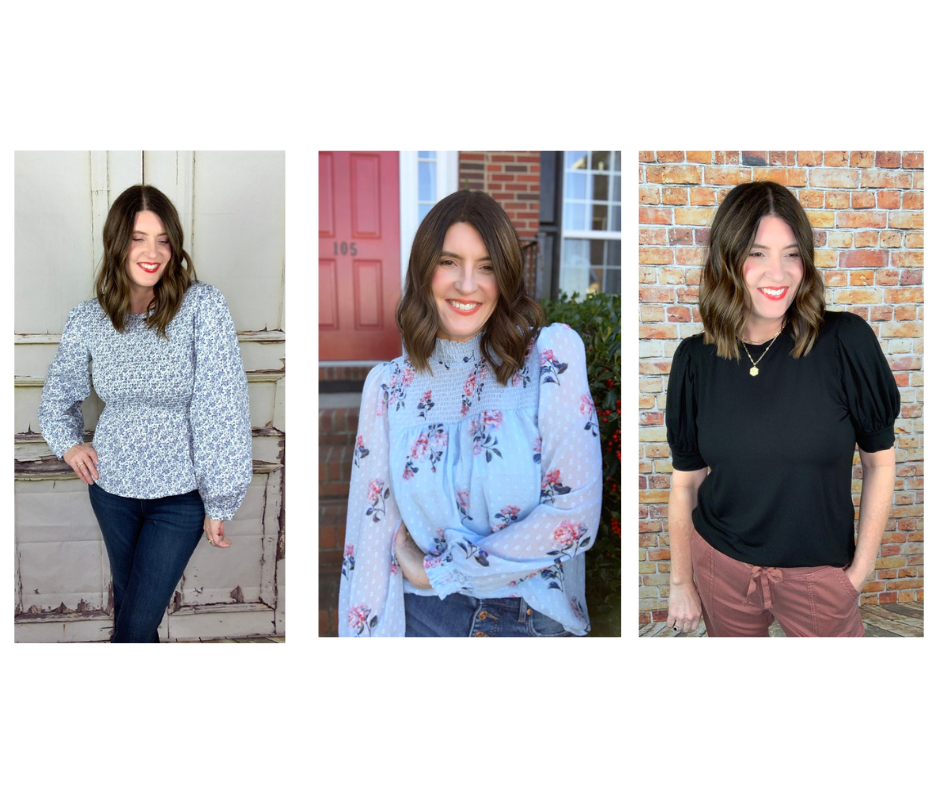 Oversized Jeans
Oh, where to begin. I could devote an entire blog post to denim trends, and maybe I will do that in the near future. The fact is that the skinny jean has been replaced with the more relaxed fit straight leg jean in terms of being the most on trend. Then there is the oversized baggy jean and that is the style that I am referring to. I don't think they are flattering and I don't plan to wear them.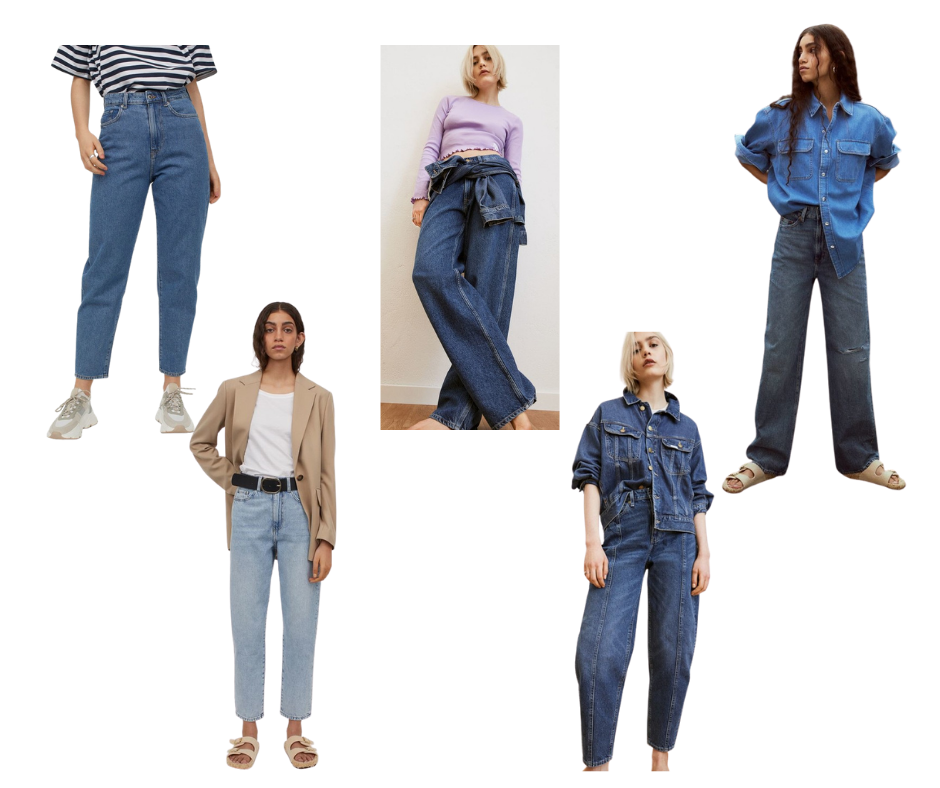 There is such a wide range of denim styles that there really is something for every woman. You will not be committing a fashion crime if you wear skinny jeans. In fact, despite what all the fashion trends are telling us I'm noticing that all retailers are still stocking the skinny jean as a major part of their denim line. I don't think the skinny jean is going away, so if you like them you should continue to wear them.
I will be keeping my skinny jeans and I also enjoy the cropped flare style and cropped straight leg style denim. These are some good styles to try if you don't like the super wide or oversized jeans. Here are some of my personal current favorite jeans in the shopping widget below.
Tie Dye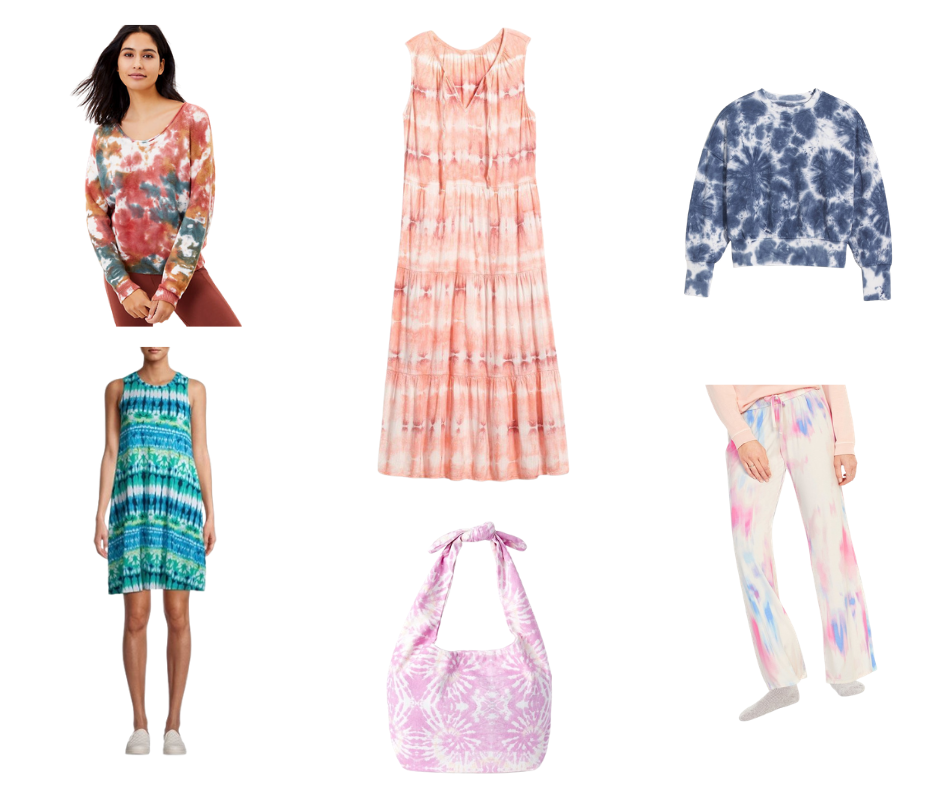 Now this is where some of you may not agree with me, and that is okay. I just don't personally like tie dye. It's not my style. I have featured a few pieces in the past that are a toned down tie dye because I wanted to give it a chance and many women like it. For me, I'm going to take a pass on the tie dye for my personal wardrobe.
Here are the links to these pieces in case you are a tie dye fan.
The Center Hair Part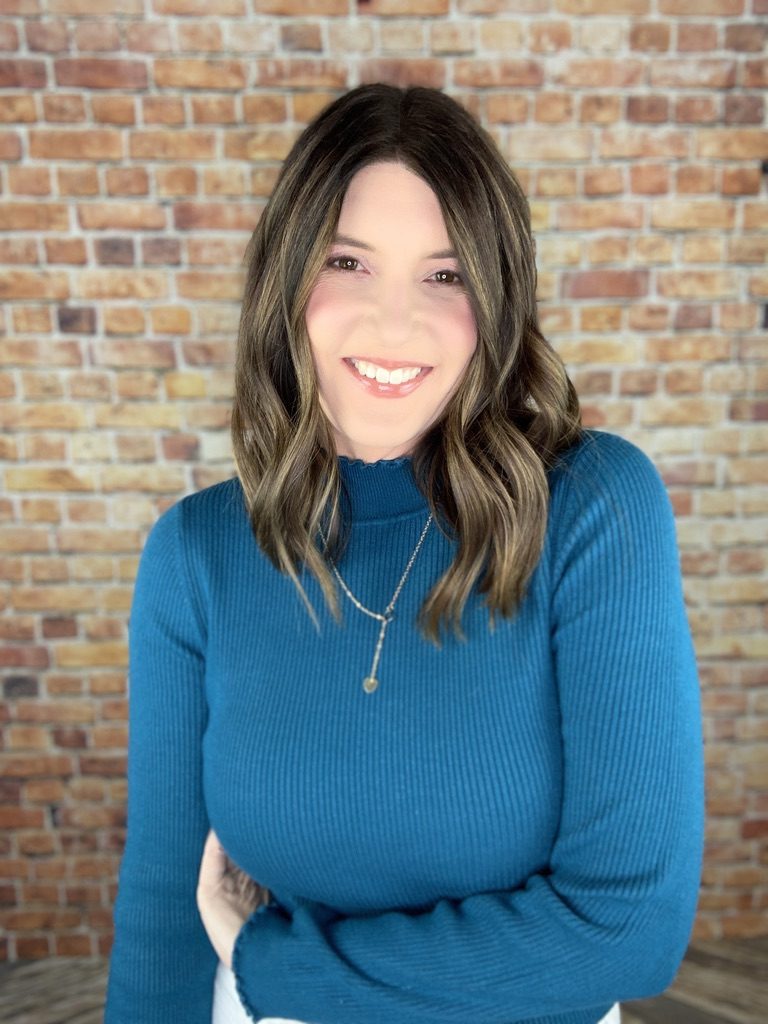 Lately, there has developed a bit of a debate over the center part vs. the side part. The younger generation (so I've heard) thinks that the side part is out of style and the center part is the way to go.
Hair trends come and go just like fashion trends. We can all look at certain iconic hair styles and tell you the decade that they were popular. There was the stick straight center parted style from the 70's. In the 90's the center part made another appearance.
Where you part your hair depends on a lot more than what is popular. Just like dressing your body type with the right clothes makes a big difference in your appearance, the right hairstyle depends a lot on your face shape, the texture of your hair, cowl licks, ect.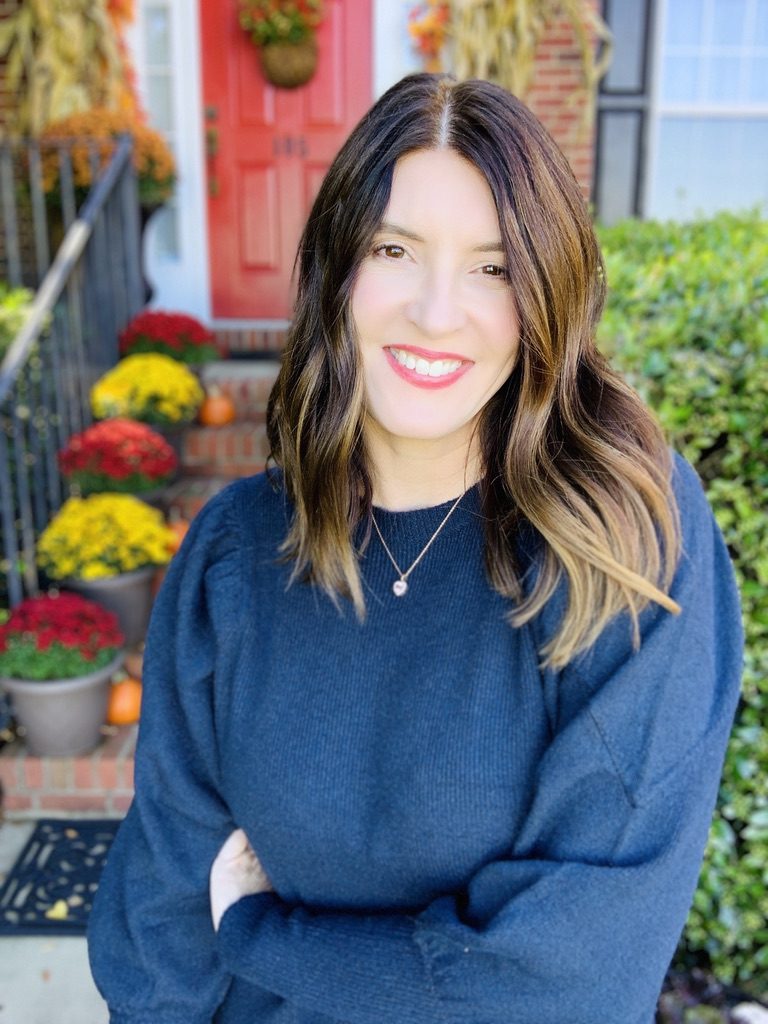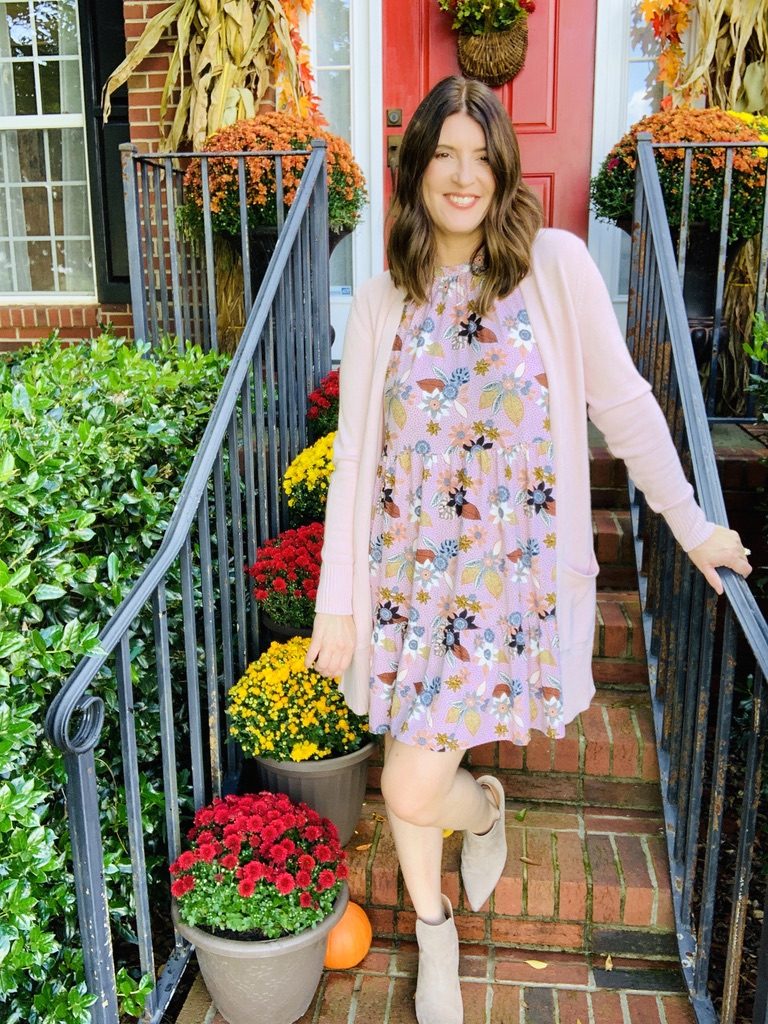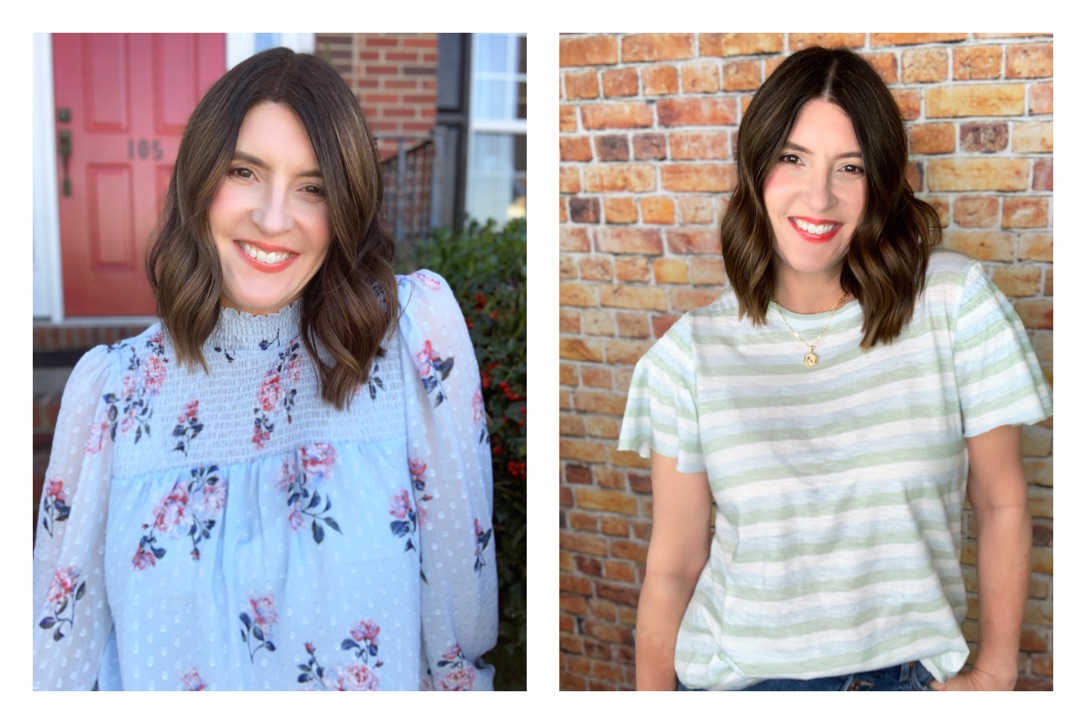 I have experimented with my part, but I generally feel more comfortable with an off center part. It really depends on what I'm feeling that day. If you part your hair on the side (which most women do) then you are not out of style! The nice thing about changing your part is that it's not permanent and if you don't like it you can change it back. No harm done. For more on how I style my hair, you may enjoy this post.
Cropped Tops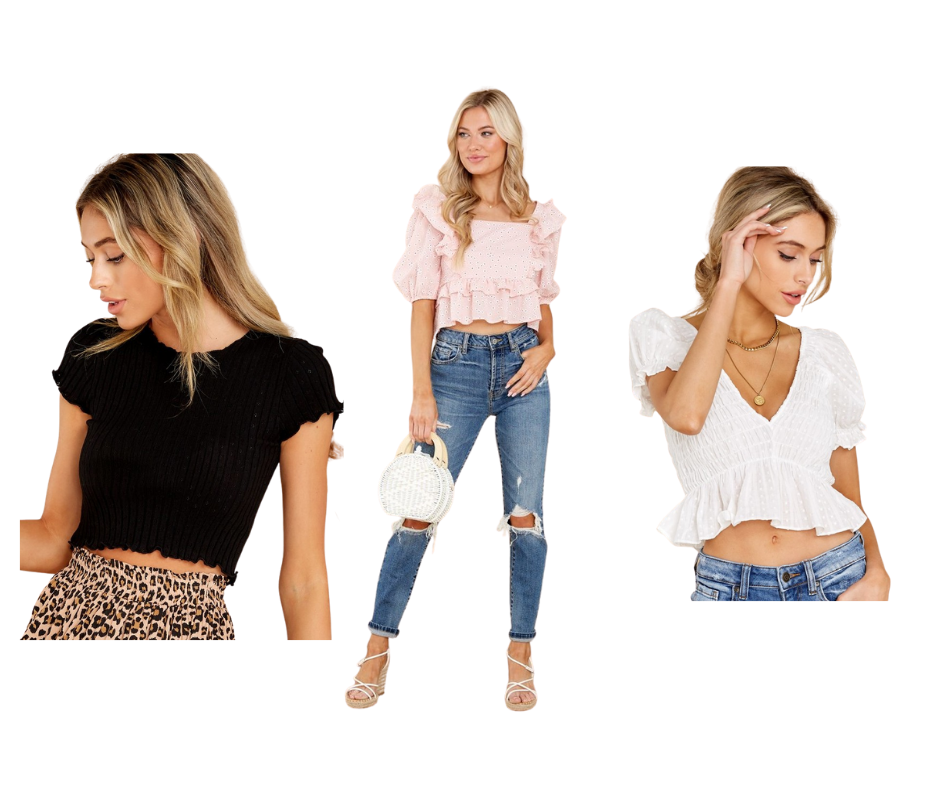 Cropped tops are a current trend that I will not be wearing. You will see them in everything from loungewear to formal tops. Cropped style tops have never been my style. Now that I am 50, I can say with absolute certainty that I will not be sporting a cropped top.
One trend that I will consider is the shorter length, boxy top. These can be worn very tastefully without showing skin and they are a popular style for spring and summer.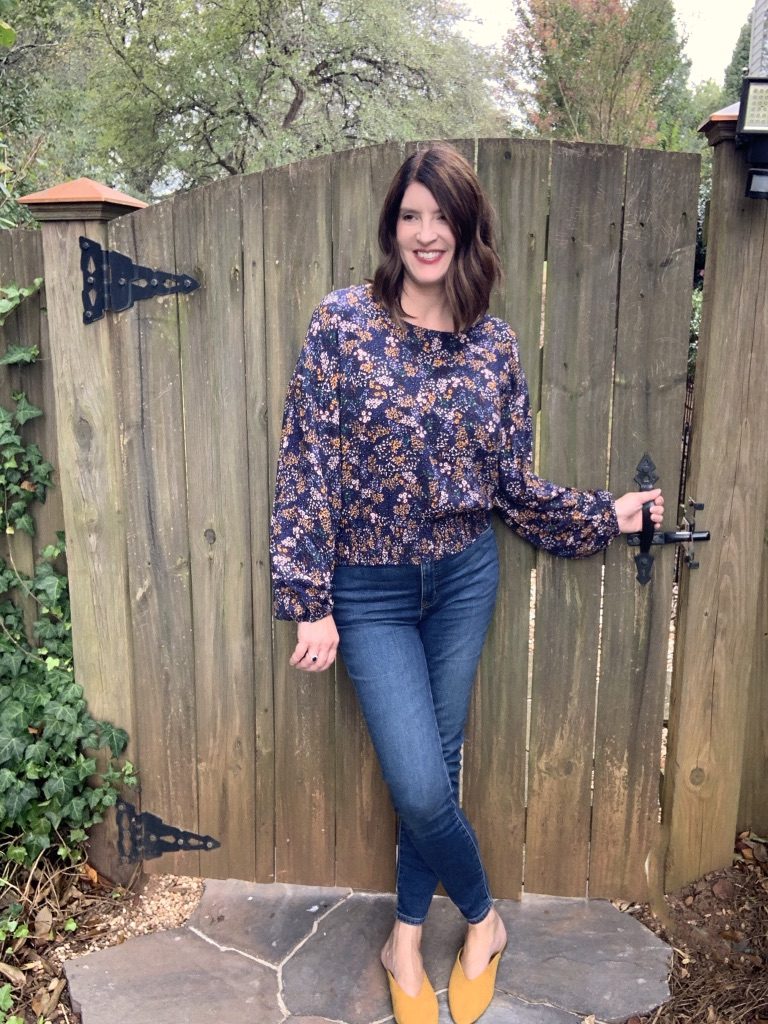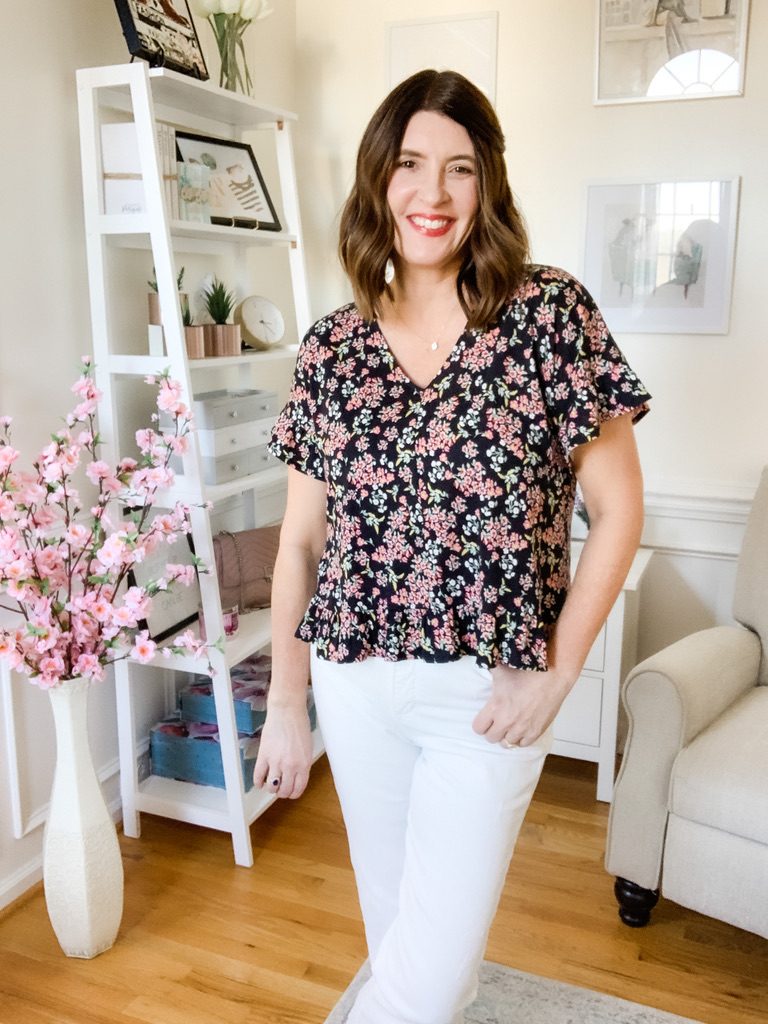 The Shacket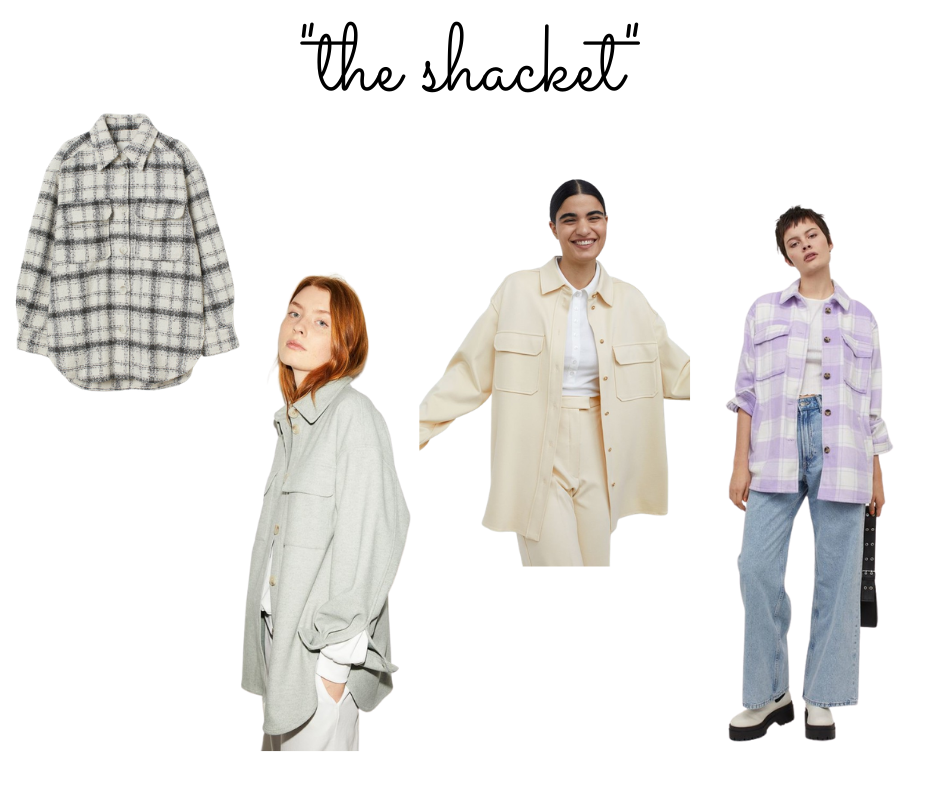 If there is one trend that I really hate, it would have to be the shacket. No, that's not a typo. The "shacket" is the term for the very oversized button down shirts that are worn as jackets. They are bulky and I haven't seen one on any model or otherwise that is flattering in my opinion. It's just a no!
What do you thing of these current trends that I will not be wearing? Please don't be offended if you like any of these…it's just for me they are not my style. I would love to read your comments down below. Which trends do you like or dislike?