Happy Friday! It has been warmer here the past few days and very spring-like. Today I am finishing up the Trends That Will Carry Over In 2021 series with tiered skirts and dresses. I have always been a dress girl. I prefer dresses in the spring and especially in the summer as opposed to shorts. I'm happy to report that the dresses you probably had in your closet last year will be right on trend for this year too!
Tiered skirts and dresses along with ruffles are such a feminine style. The great thing about these pieces is that they are so versatile. Depending on how you style a dress or skirt, it can be anything you need it to be. Lounging around the house, running errands, date night, church, work and everything in between.
Let's take a look at these styles and see how they can be incorporated into your wardrobe.
Tiered Maxi Dress
Maxi dresses are a spring and summer dream. They are flowy, cool, and it's nice to wear something besides jeans and leggings after a cold winter. Most of these dresses are straight from my closet from last year, but I'm sure I will be adding a few new ones this year!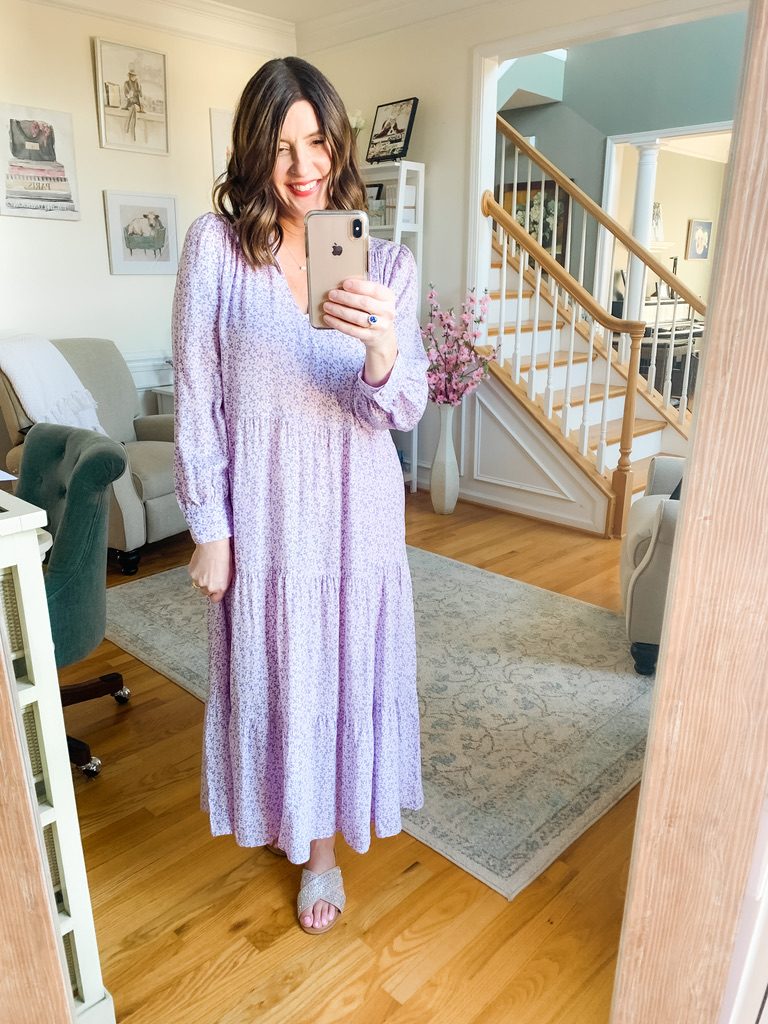 This floral tiered maxi dress has already been a top seller from Target this year. I love the lavender, but it also comes in other colors and patterns. It runs a little big…I am wearing a medium.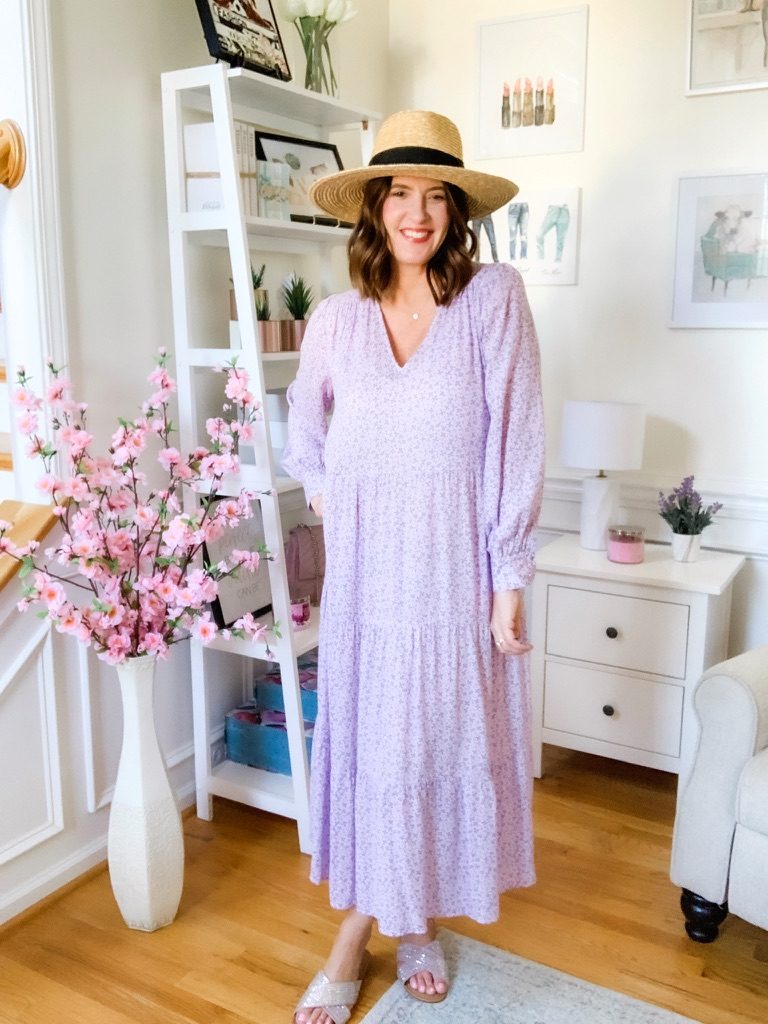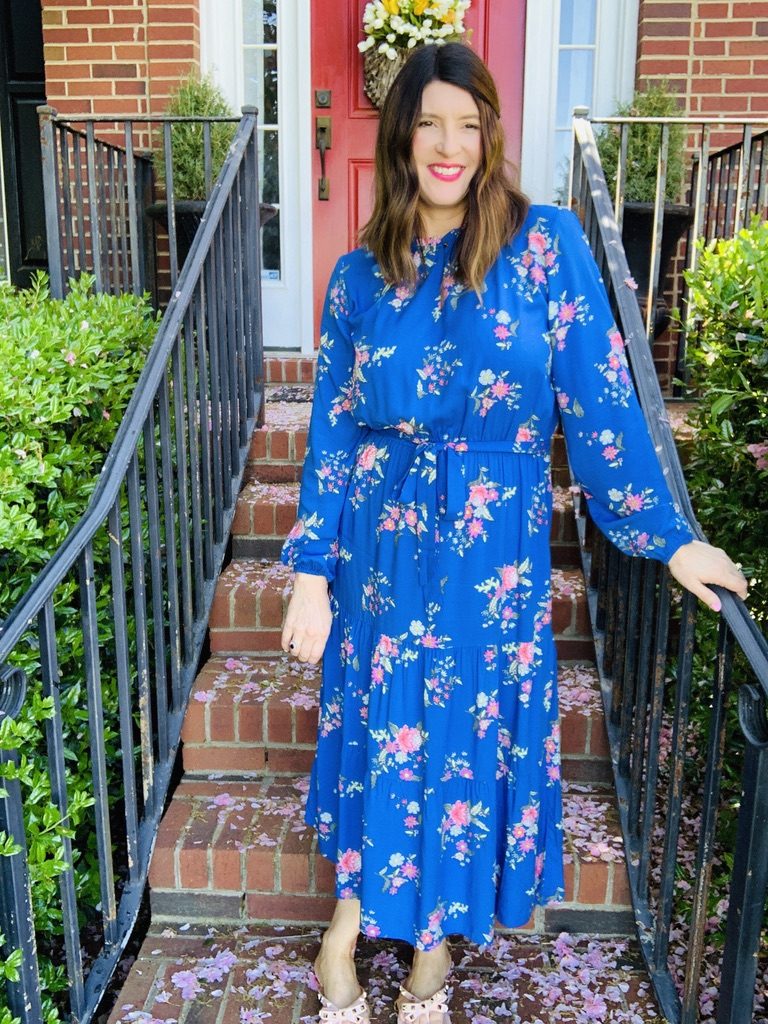 Here is another floral tiered maxi dress that was supposed to be my Easter dress last year….until COVID hit. Hopefully I can wear it this year! This is from Loft and I am keeping my eye out for a similar style for this year.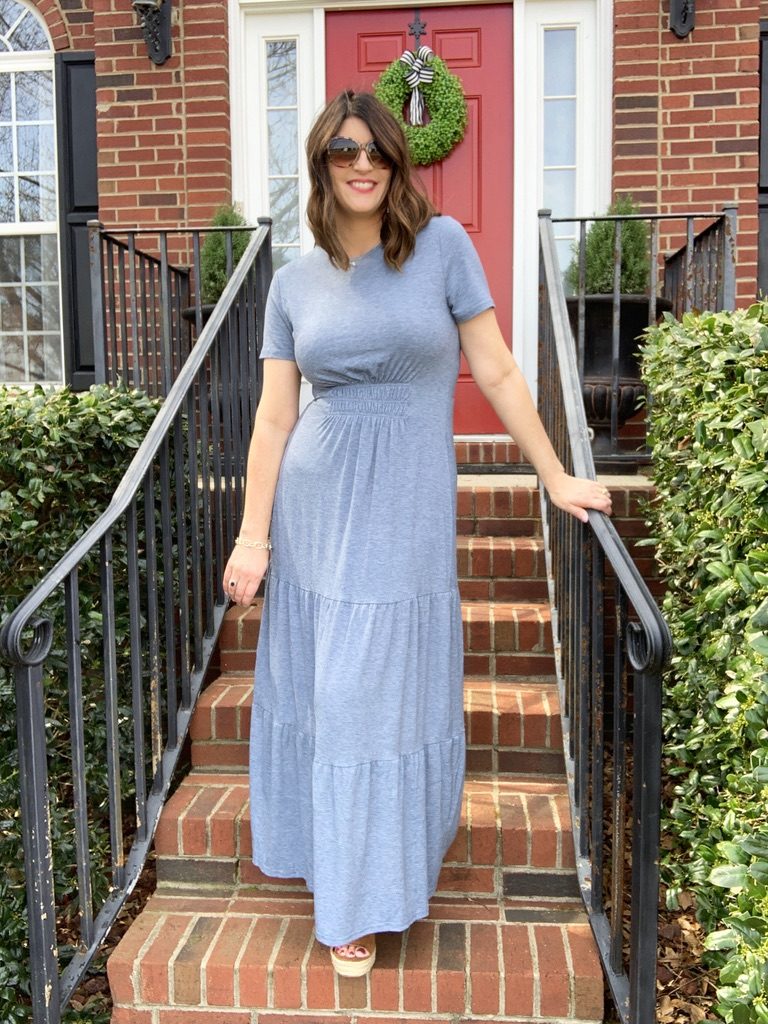 This is my favorite Amazon tiered maxi dress style. I plan to wear this one a lot again this year. It is still available and I am wearing the large. This style comes in three colors.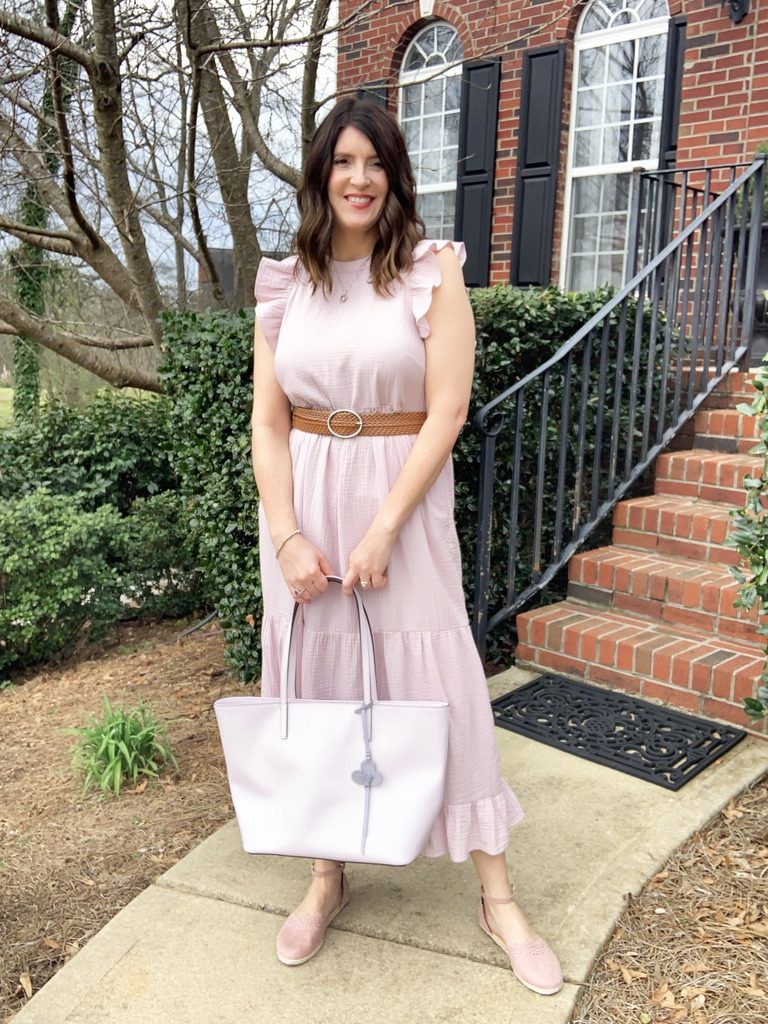 Target has brought this popular style back again this year. There are those ruffles again! It comes in several colors and runs a little bit large. I went with a medium to fit my top half and it also gave me enough extra fabric to belt it.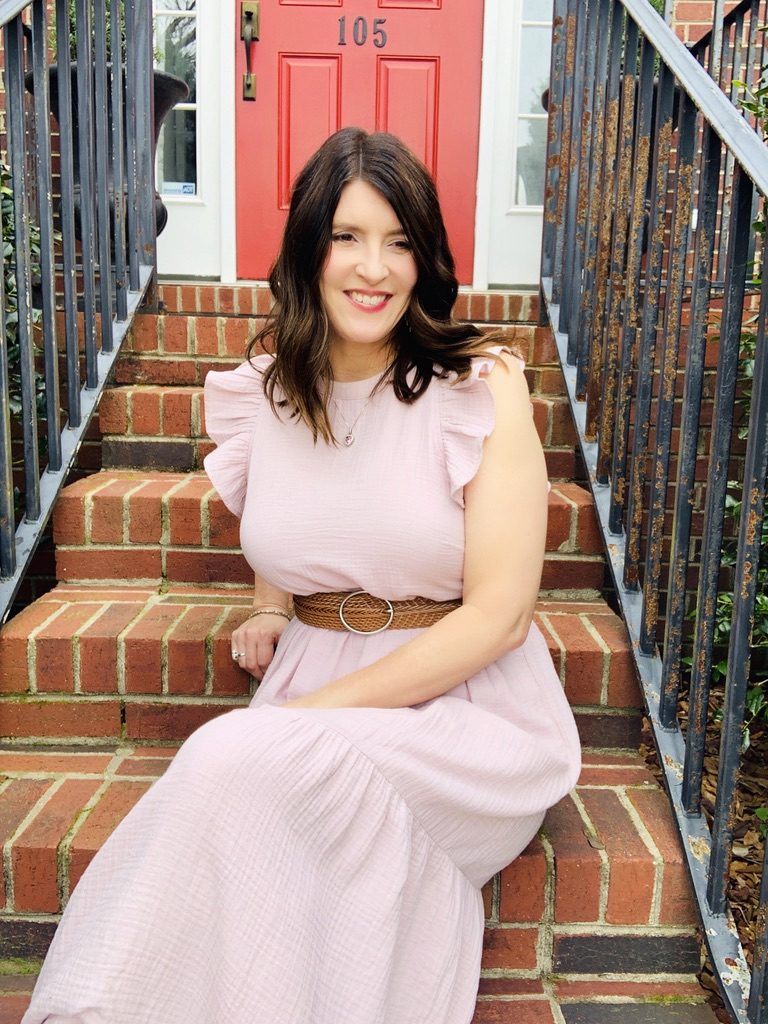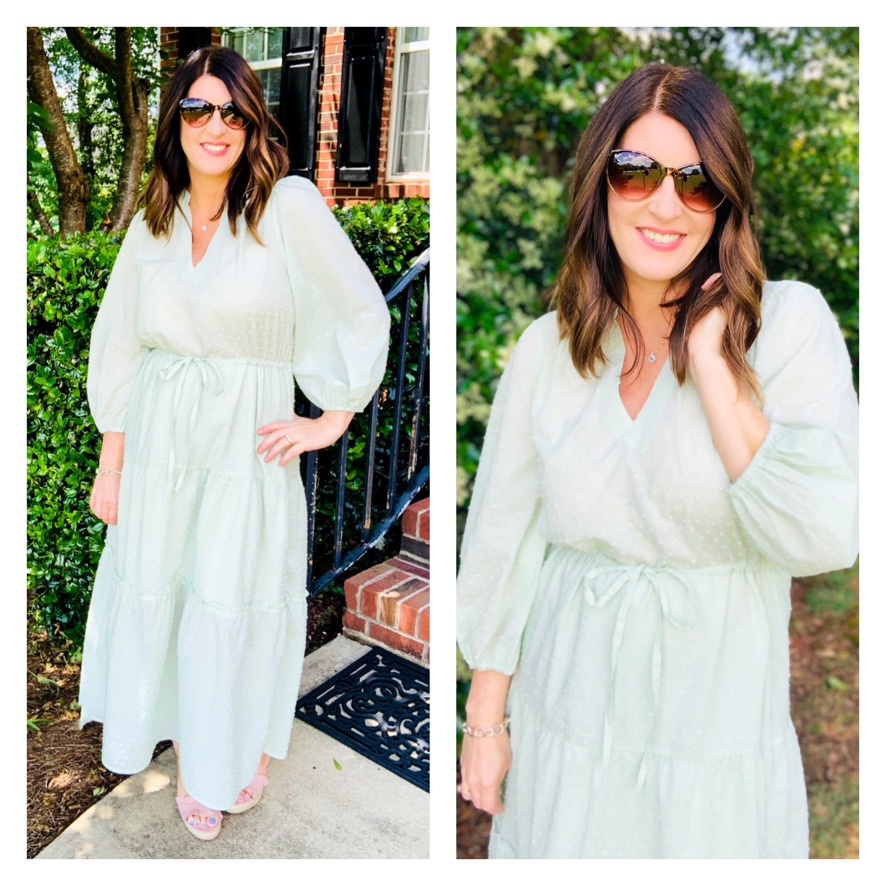 This mint green tiered maxi is also from Target (last year). This is one of my favorite dresses and I like that it has a tie waist. Target has a lot of dresses with a similar style as these, and I will round up some for you in the shopping widget.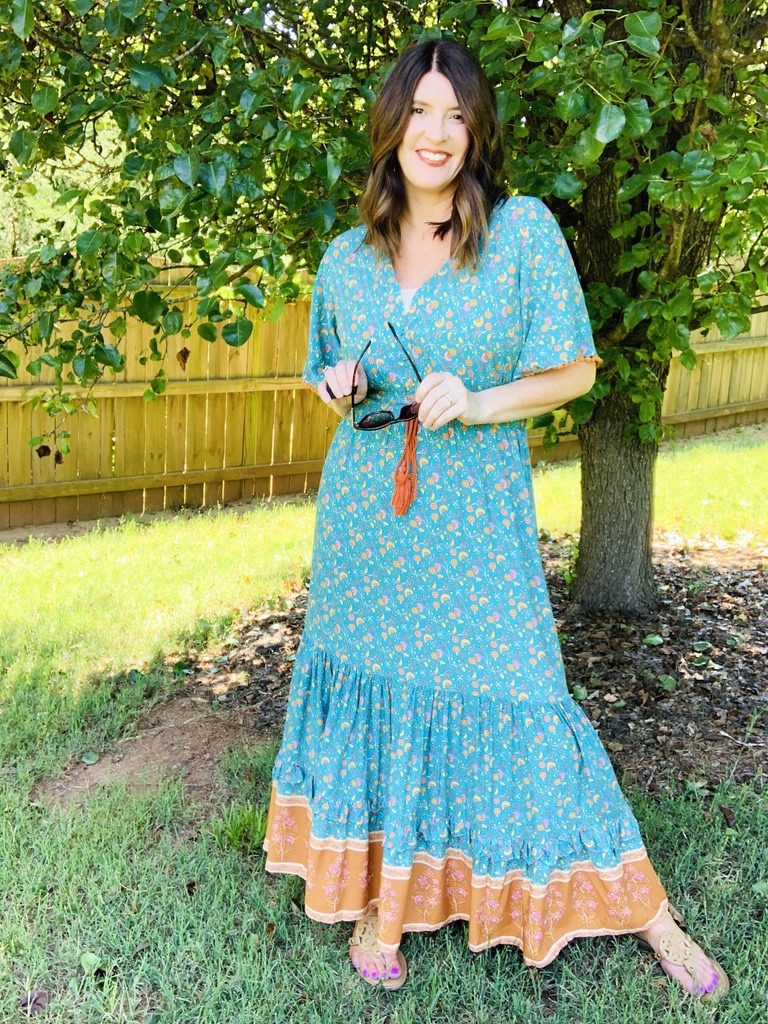 The last tiered maxi dress is this boho inspired look. This is an Amazon purchase from last year, and it is still available this year. It comes in several different color combinations.
Some Tiered Maxi Dresses To Shop:
Tiered Midi Dress
Tiered midi style dresses are universally flattering. This is a new purchase from Walmart. Can you believe this dress is under $20? It is my favorite Walmart brand Time and Tru and it does come in other colors. This basic black dress will be a great wardrobe staple.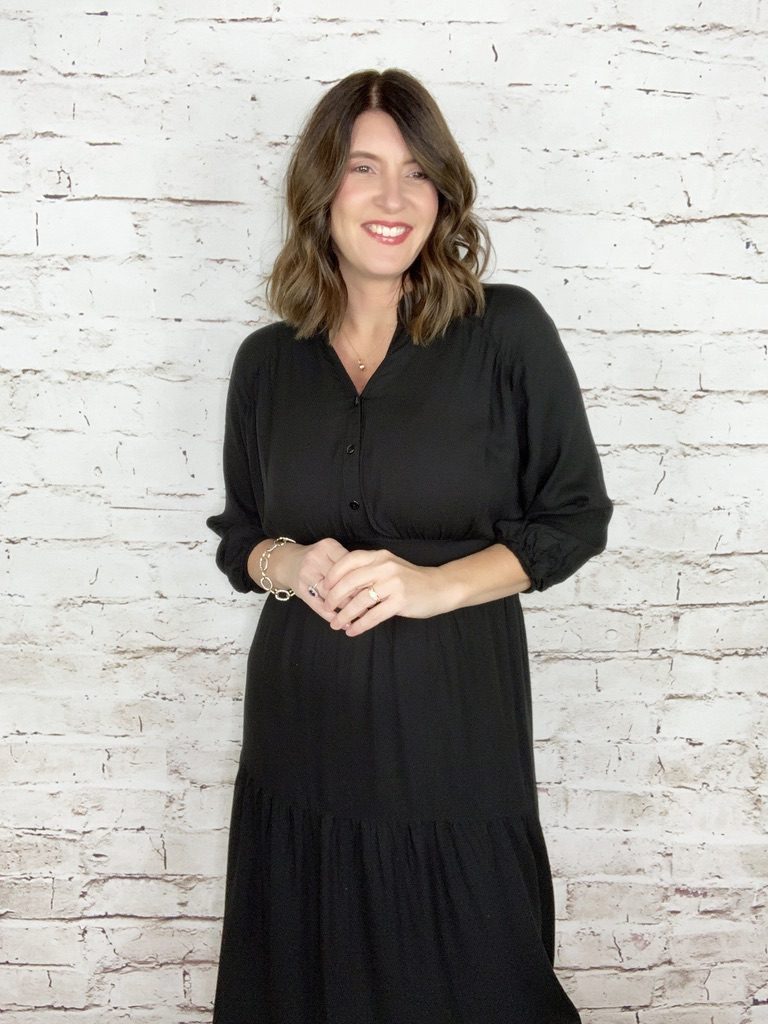 Tiered Midi Dresses To Shop:
Tiered Maxi & Midi Skirts
The tiered skirts are very versatile pieces as well. This floral skirt from Target was a favorite of mine last year, and I plan to wear it again this year. Here are three different ways I have worn it.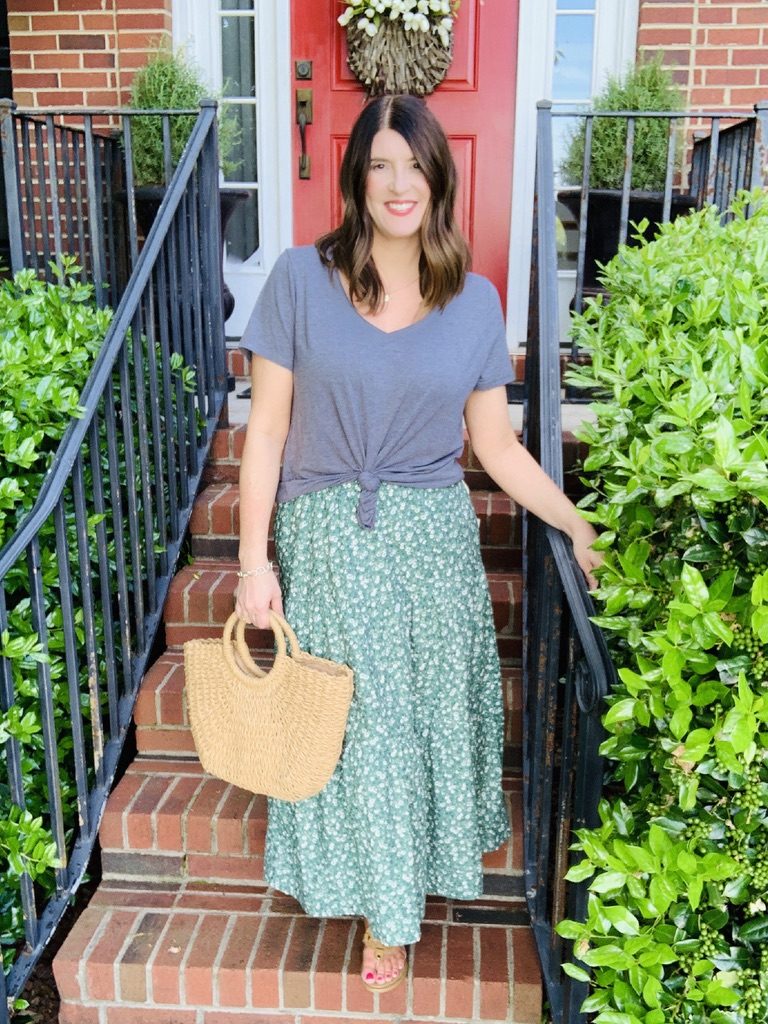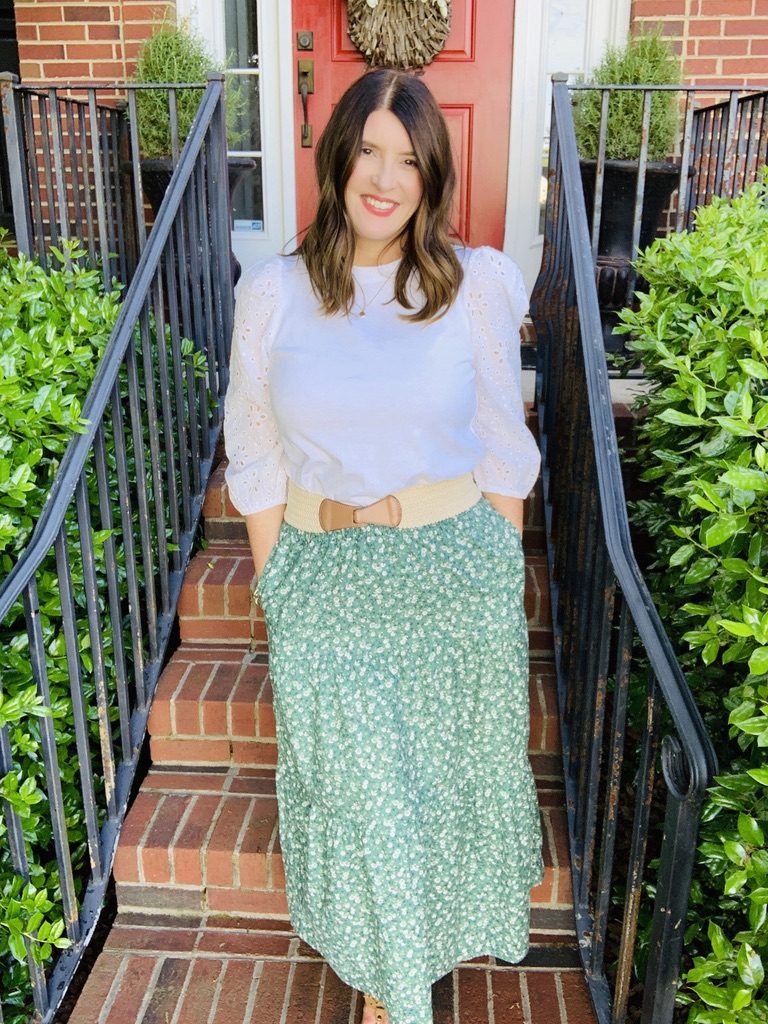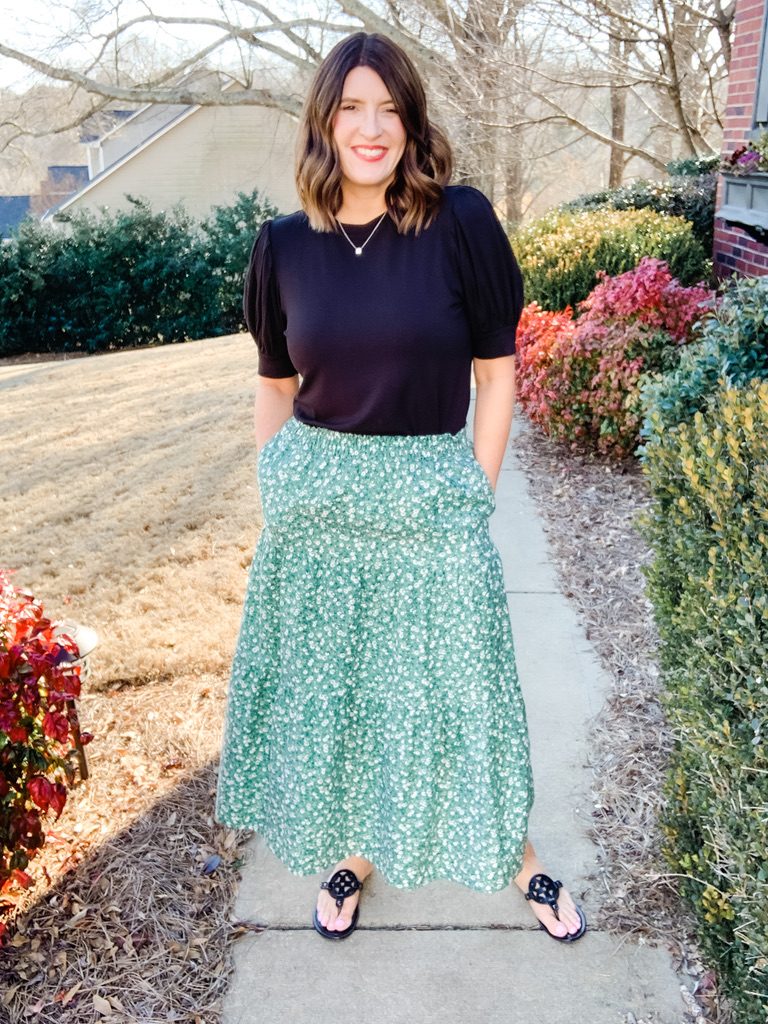 Shop Tiered Skirts:
Tiered Short Dresses
Most of these dresses are from last years Loft collection. Target is also a good place to find affordable versions of this style.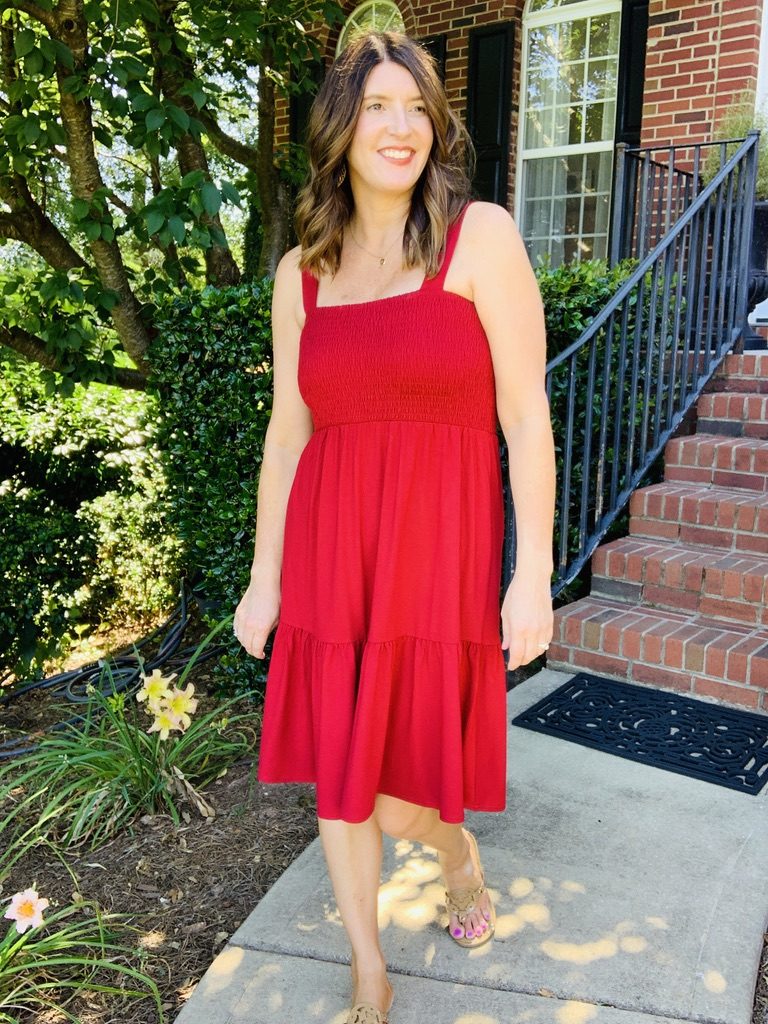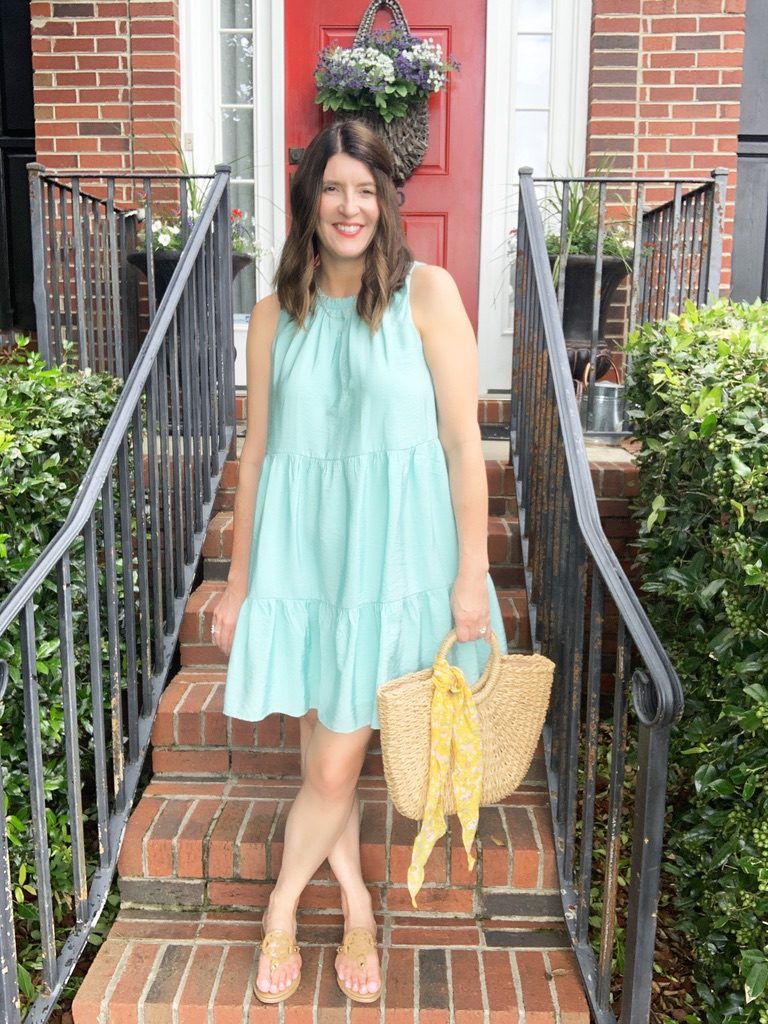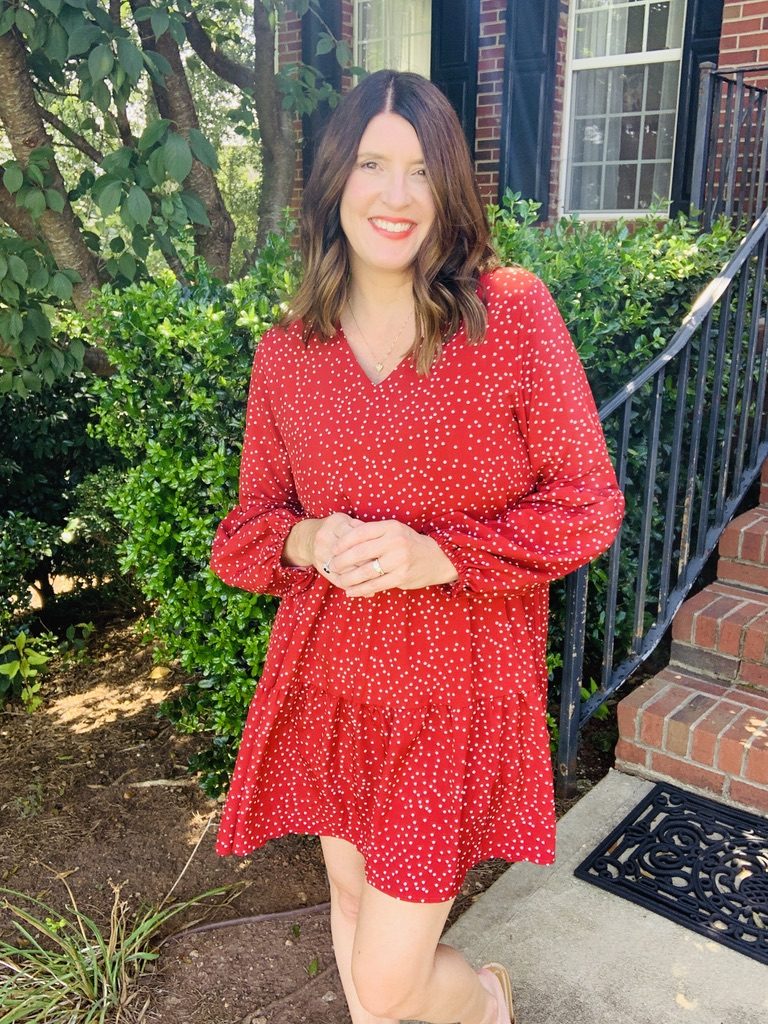 This V-neck tiered dress from Amazon is a top seller. Size up in this one if you are unsure. I am wearing a large.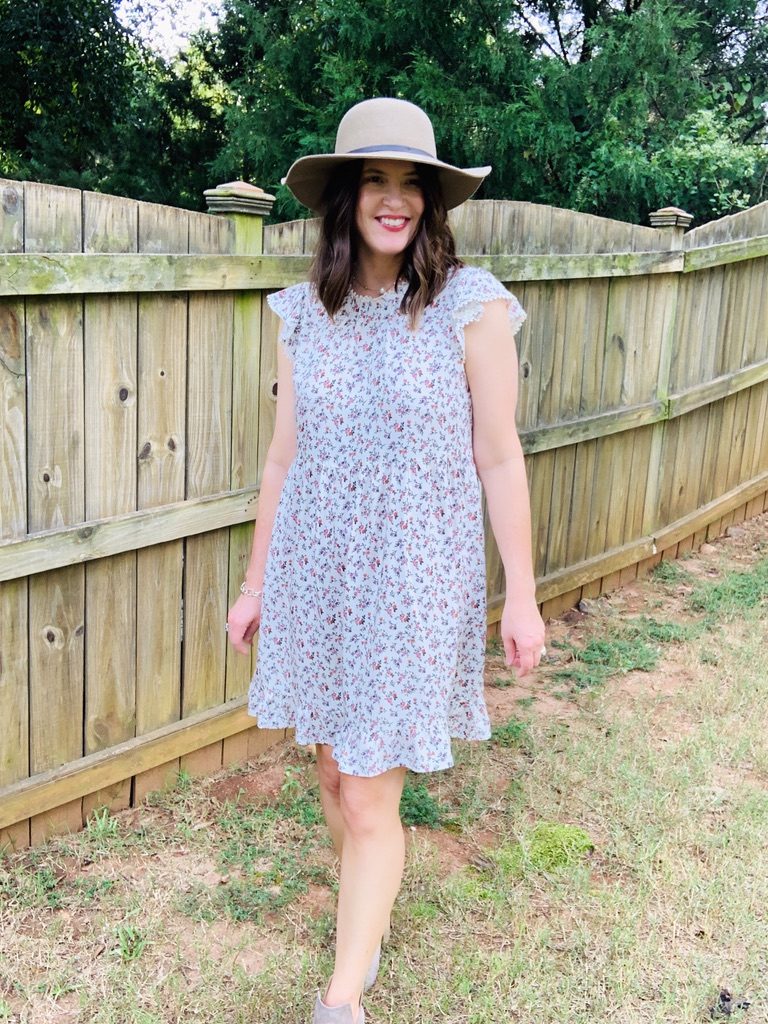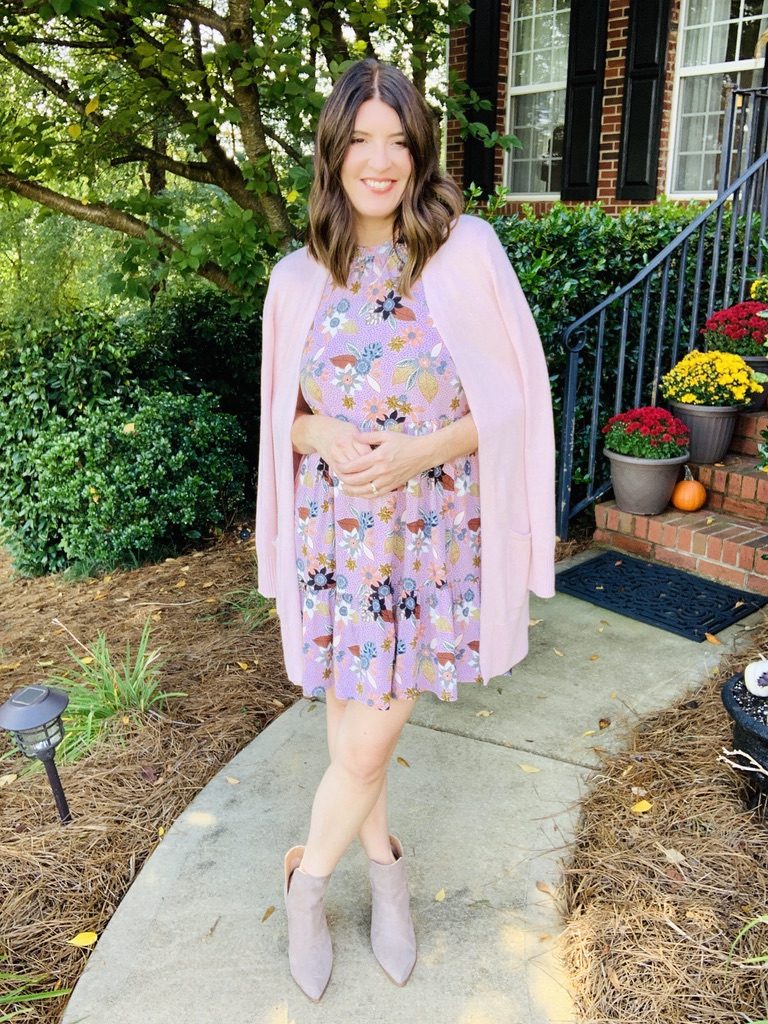 Shop Tiered Short Dresses
I hope you have enjoyed this series. If you missed parts one or two of the series, you can see them here and here. I'm sure you have a few of these pieces in your closet already, but it's always fun to see new ways to style them.