Hello friends! It's been a while since my last post and it feels so nice to be getting back to blogging after our recent move. I will share more about the move in another post along with the details of our new temporary home, but for now let's just say that it was a rough process that left my husband and I exhausted in every way! Today, I want to focus on fall fashion with an early fall fashion try on from Walmart.
As I have mentioned before, I love to shop online at Walmart.com. The selection is much more abundant online than in store, and this last order I placed is full of great finds. Many of the things you will see today are only available online, but depending on where you live your local store may carry some of these brands.
Dresses
I ordered two dresses . They are both tiered styles with one being a maxi length and the other more of a midi length.
Time and Tru Long Sleeve Peasant Dress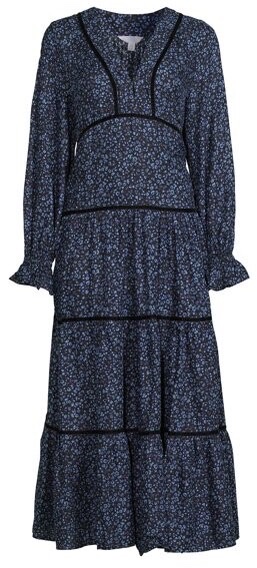 First in my early fall fashion try on is this long sleeve peasant dress by Time And Tru. Unfortunately, this one was a fail for me because of the fit. I went with my usual size medium in Time And Tru, but the seam near the hip area hit me in the wrong place and was very unflattering. Also the neckline plunged more than I expected, which would have required me to wear a cami underneath.
It's a beautiful dress which also comes in a burgundy print as well. I have a long torso, so this dress could work for you if you have a different body type than me. The proportions just didn't work for me.
Split Neck Midi Dress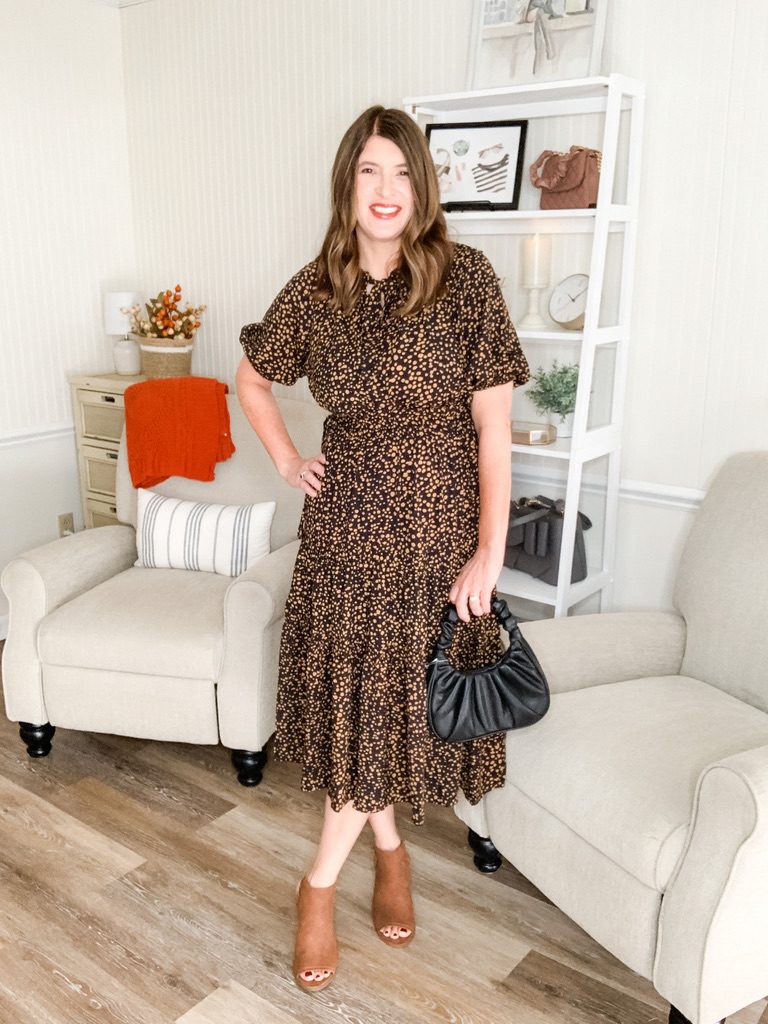 The next dress is this split neck midi dress by Scoop. It was a much better fit for me and is also a size medium. The black and gold dot pattern looks similar to an animal print. It is available in 5 other prints/colors.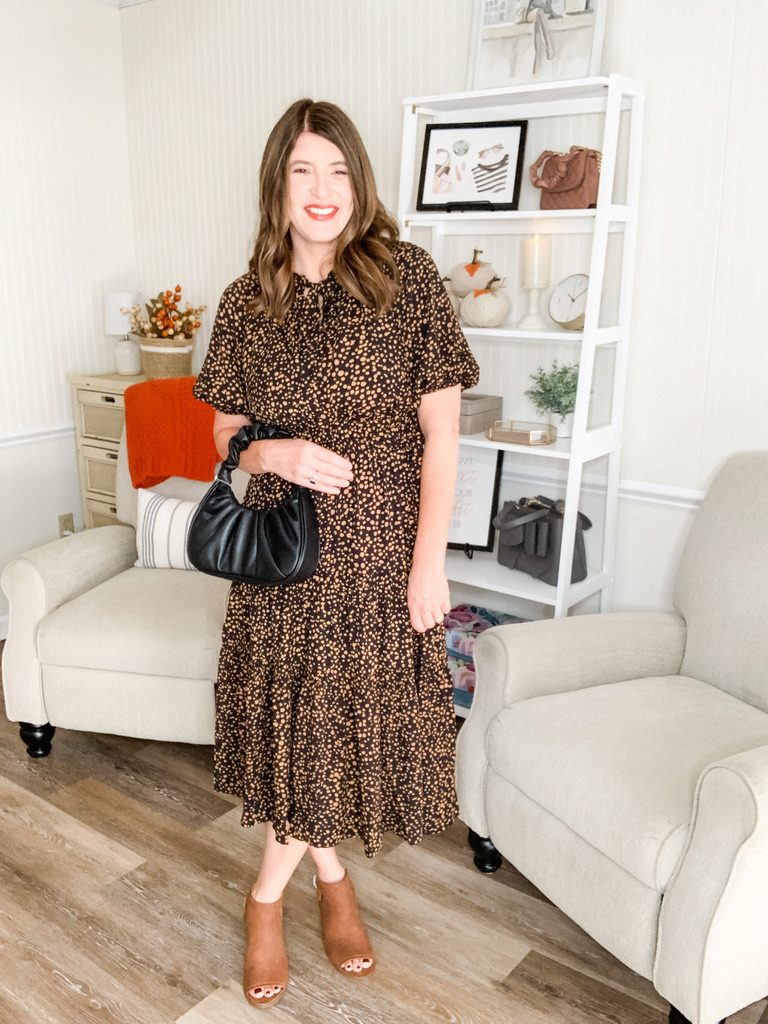 Check out this cute little black handbag by Time and Tru. It's only $14.97 and comes in a few other colors. The scrunchie strap is a trend you will be seeing this fall. This is a small bag that is perfect for occasions that you just want a light bag to hold your necessities.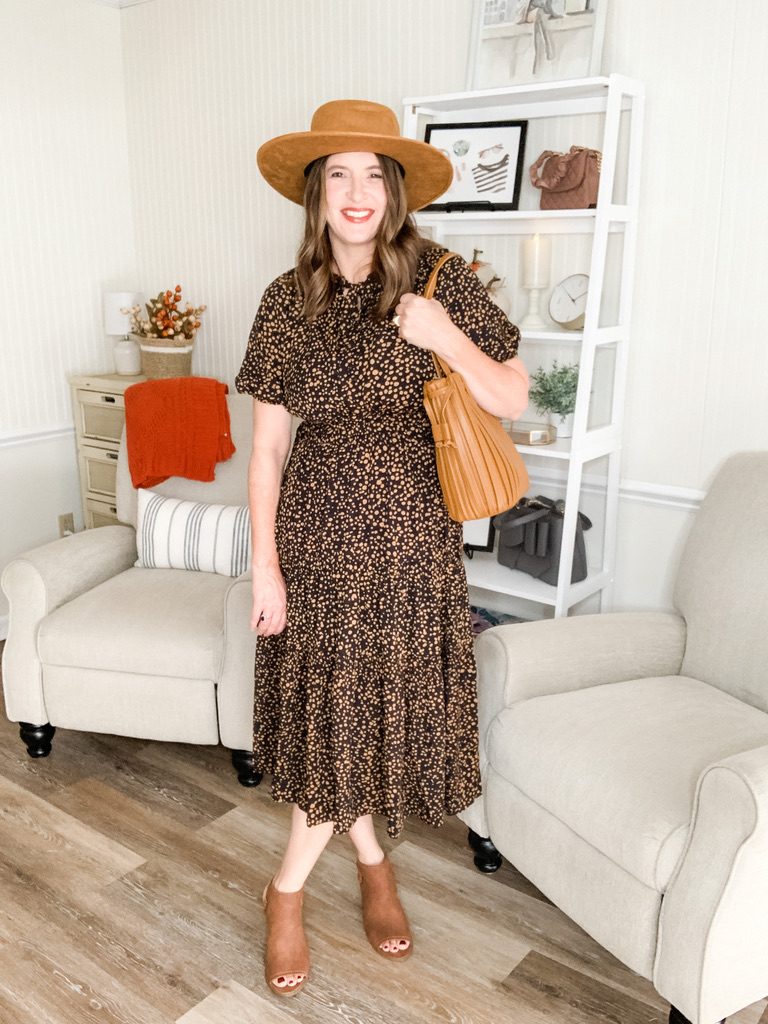 Here is another look with the same dress. Camel accessories are perfect for fall, and here I added the boater hat , this adorable bucket handbag, and the peep toe booties. All of these accessories are by Time And True and you won't believe how reasonable the prices are!!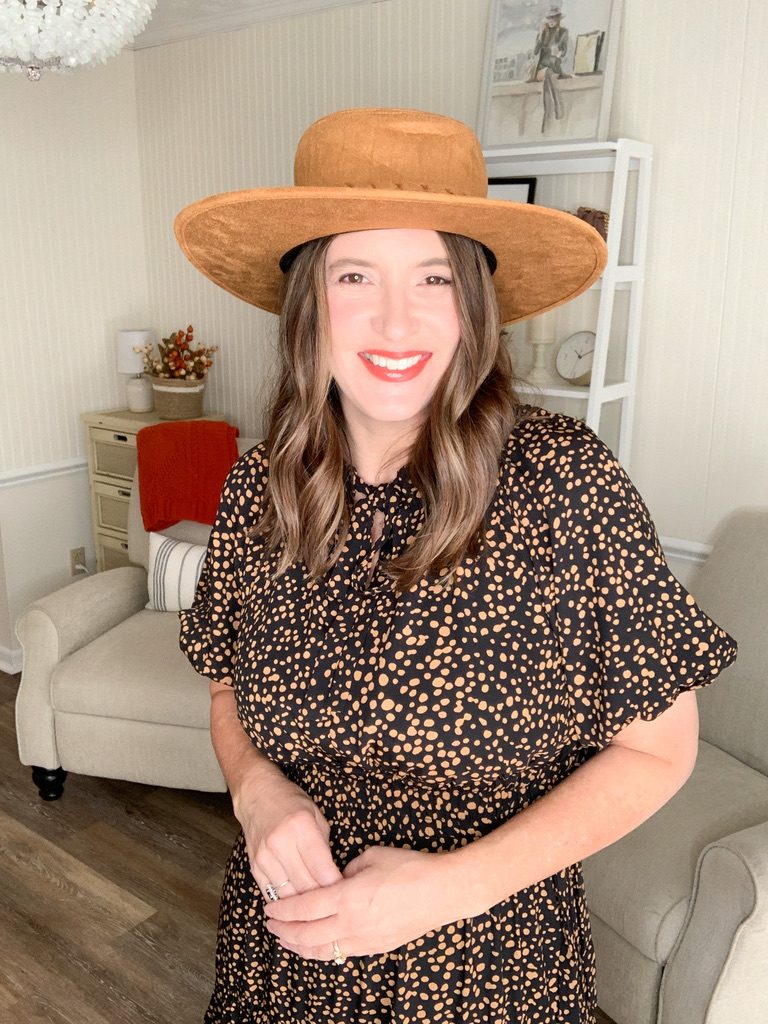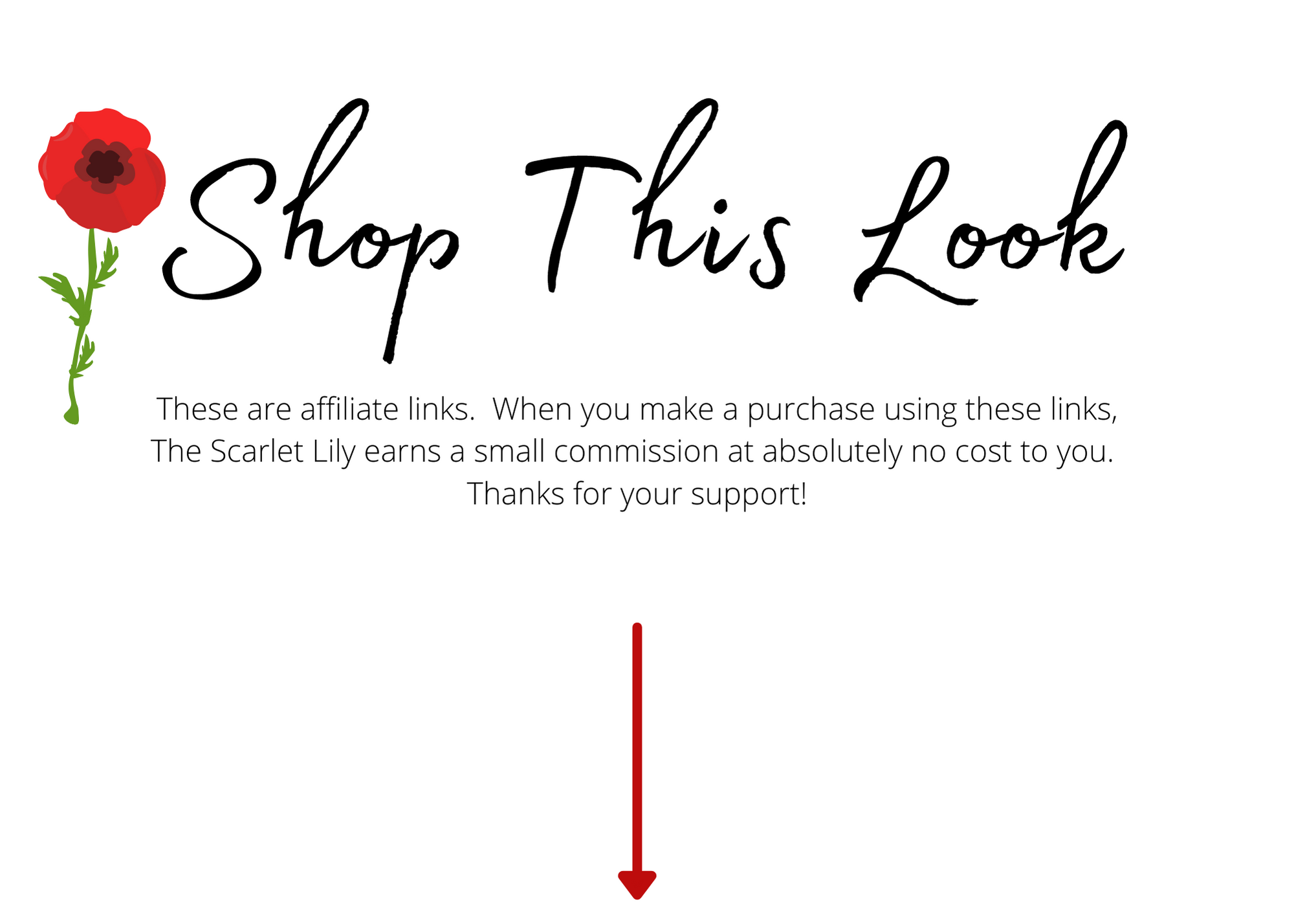 Casual Outfits
Plaid Shirt + Crop Flare Jeans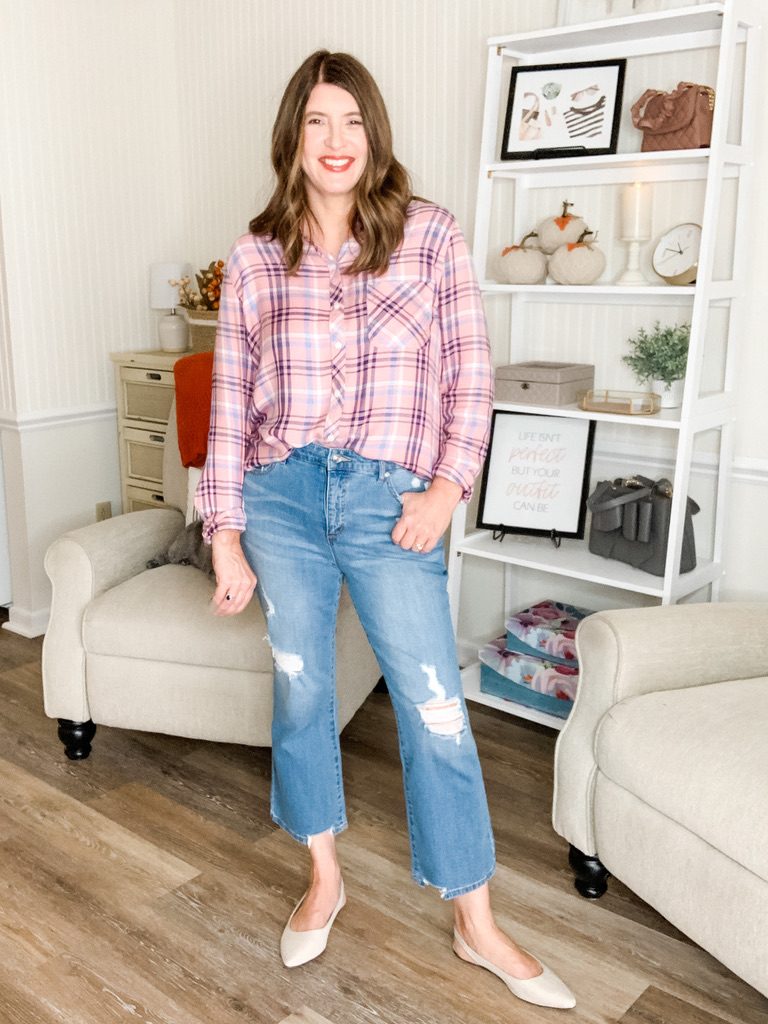 Nothing says fall like a plaid shirt, and this pink top with blue plaid is a bargain for only $5. I am wearing a size large. Sizes are limited, so click the link to see if your size is available.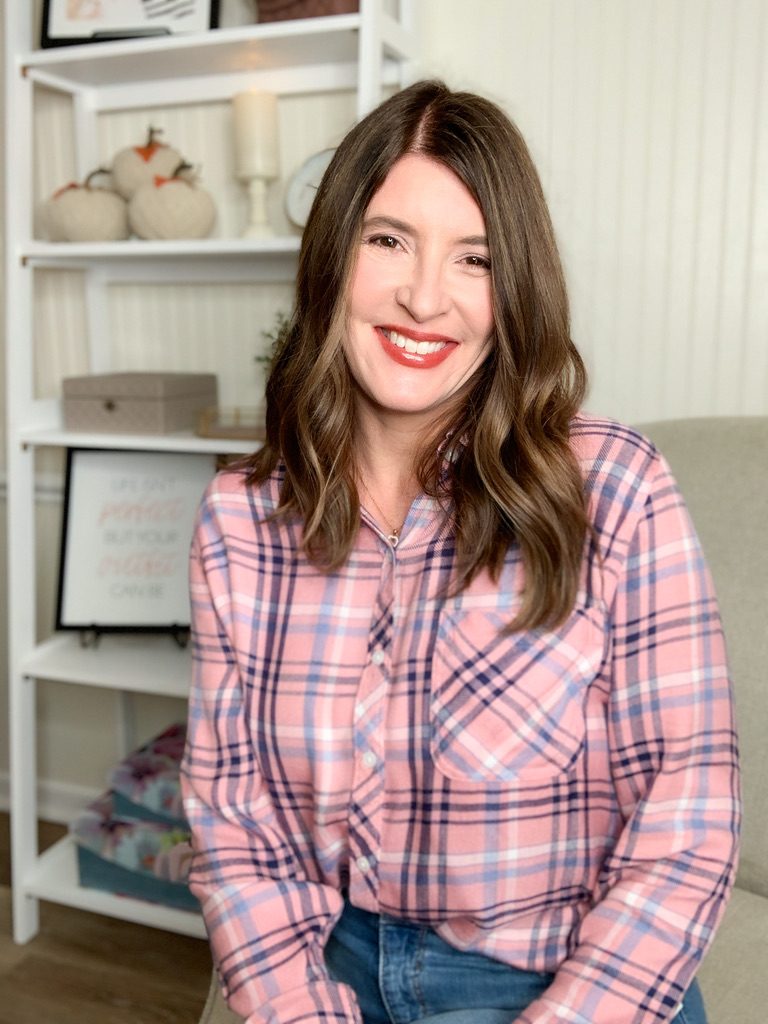 I paired the plaid top with these distressed crop flare jeans by Scoop. I sized up one size in Scoop and I am wearing a 10 in these. They do have some stretch to them, but I find that they run a little smaller in the waist than some other brands.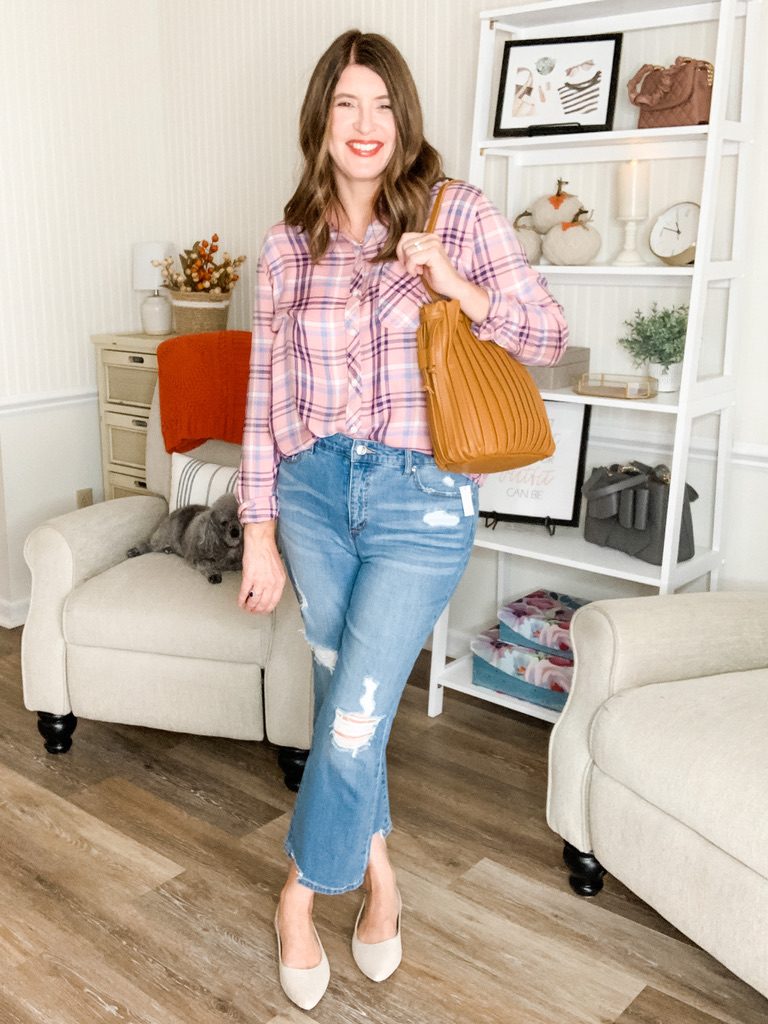 How cute are these faux suede sling back flats? These are a great transition to fall shoe. I went with my usual size and they fit comfortably. They are also available in leopard print, black, and snake print.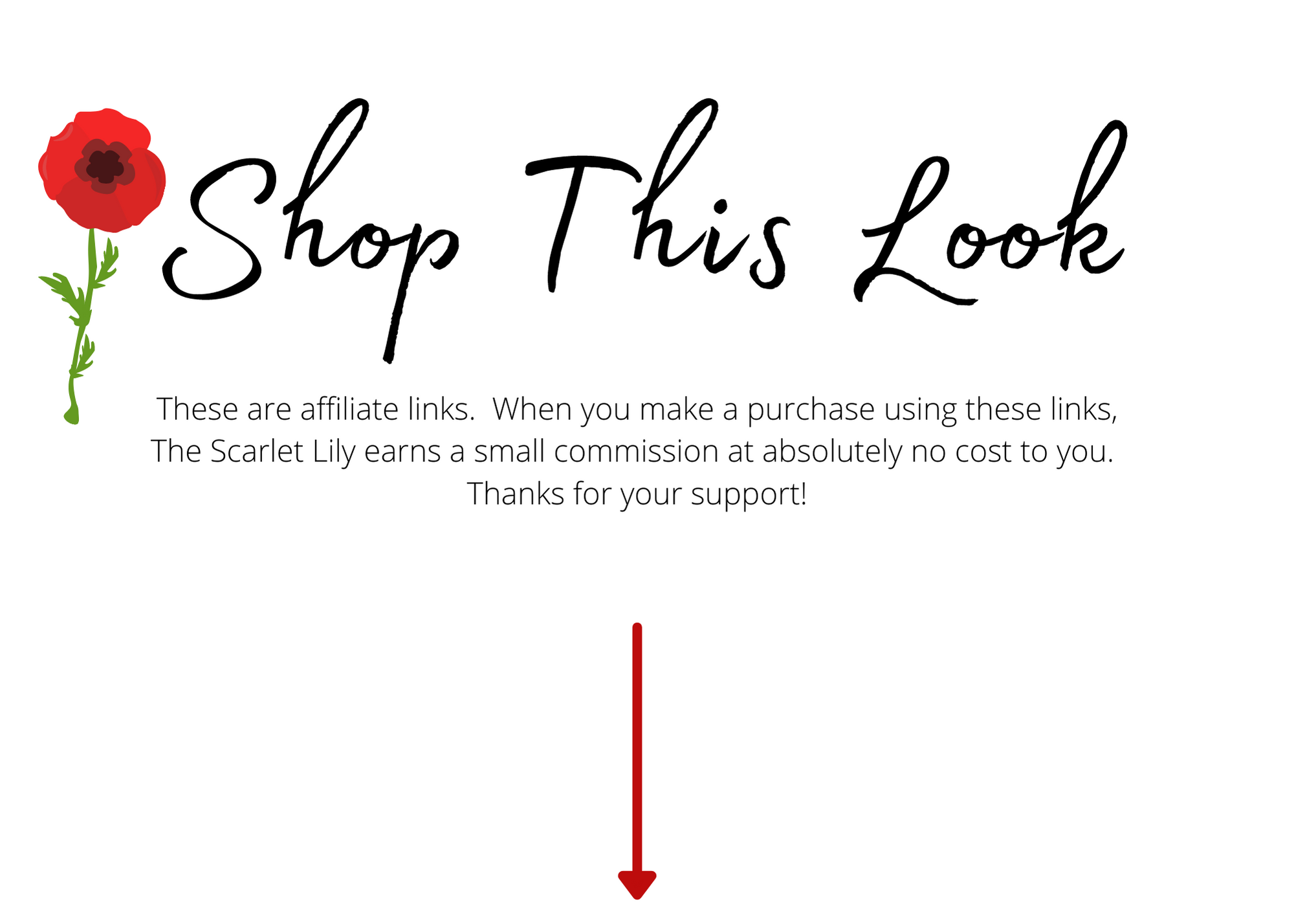 Flowy Top + Flare Jeans
My early fall fashion try on needed a casual outfit that was also good for a date night or special occasion. This flowy animal print top paired with flared jeans and booties fit the bill.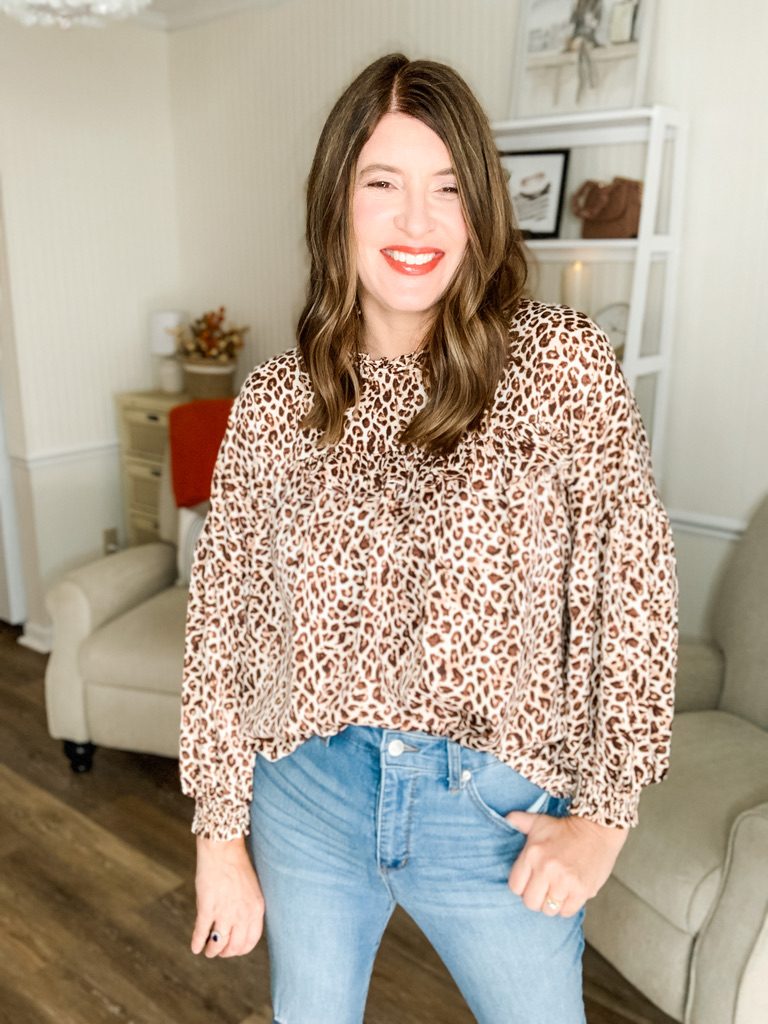 This top is by The Get, which is a relatively new brand available at Walmart. I have only seen it online. I like the blush and camel tones in this top which softens the look a little from the traditional black and brown leopard prints. If florals are more your style, this top also comes in a pretty floral print as well. I am wearing a medium with plenty of room to spare, so size down if you are unsure.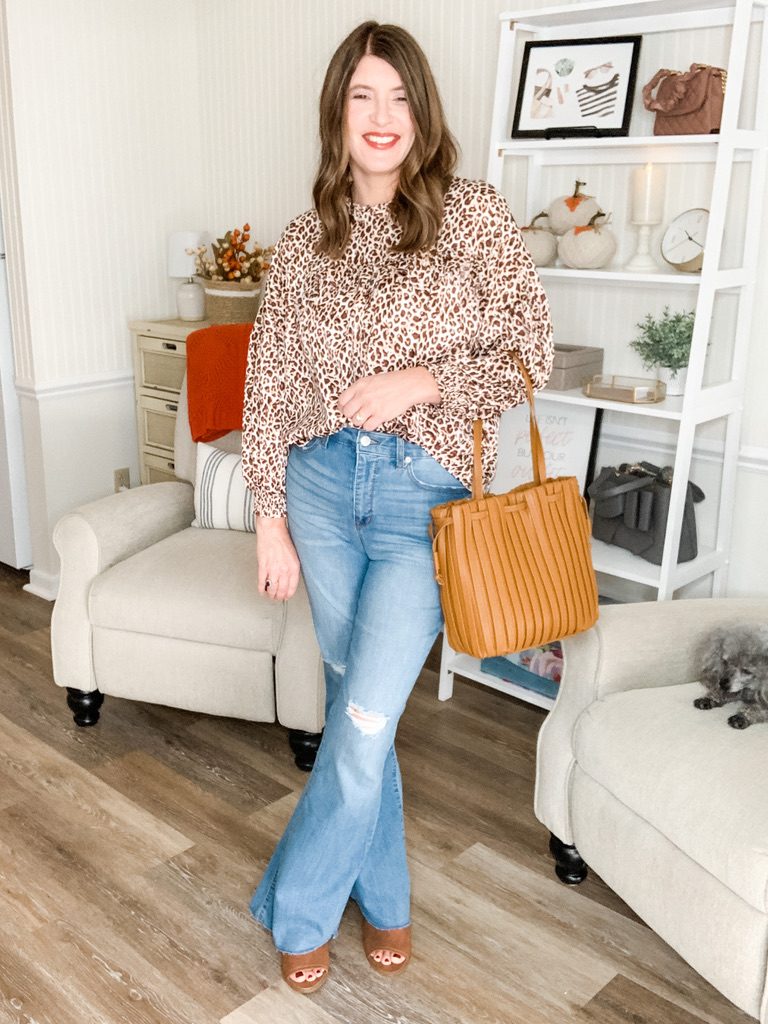 Flare style jeans are really on trend for fall, and these by Scoop are very flattering and comfortable. They have just the right amount of distressing without being too over the top. You will probably want to wear at least a little bit of a heel with these depending on your height. The peep toe booties went perfectly with the jeans!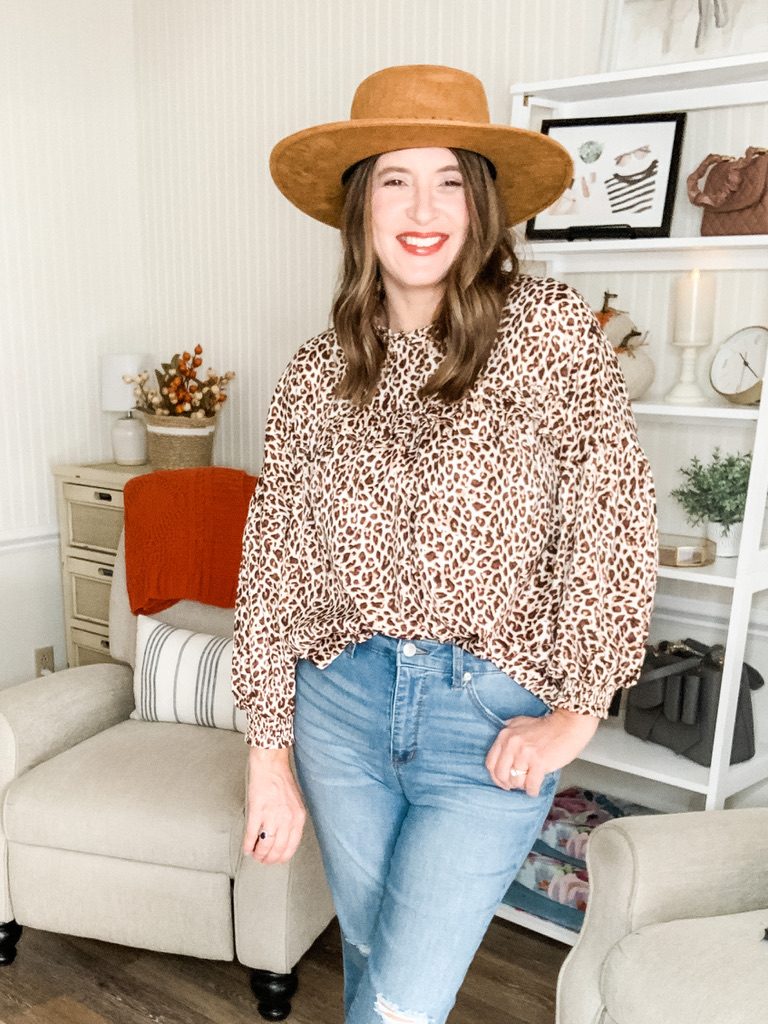 Here is the same hat with this top, and as you can see it goes with so many things.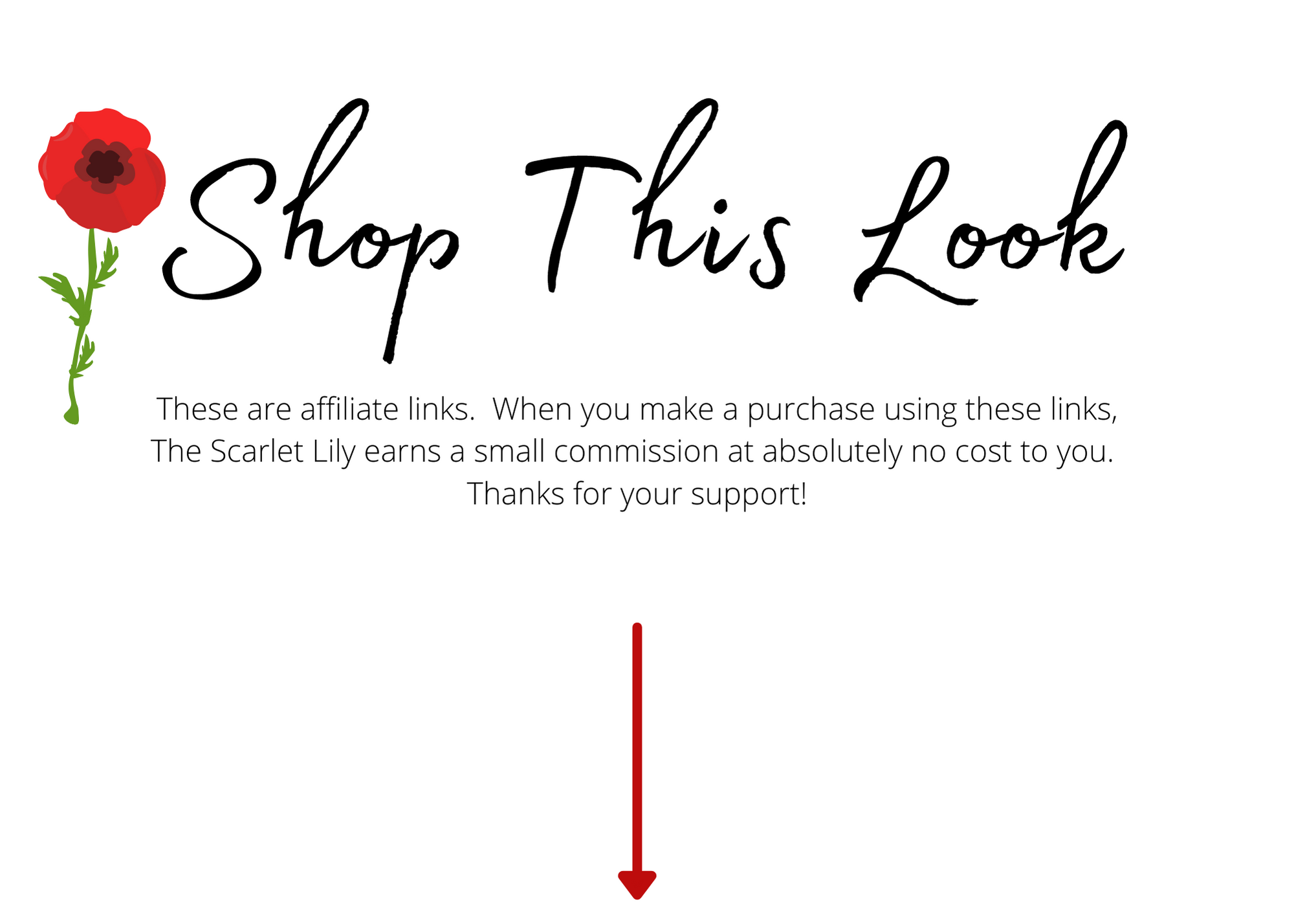 Sweatshirt + Flare Jeans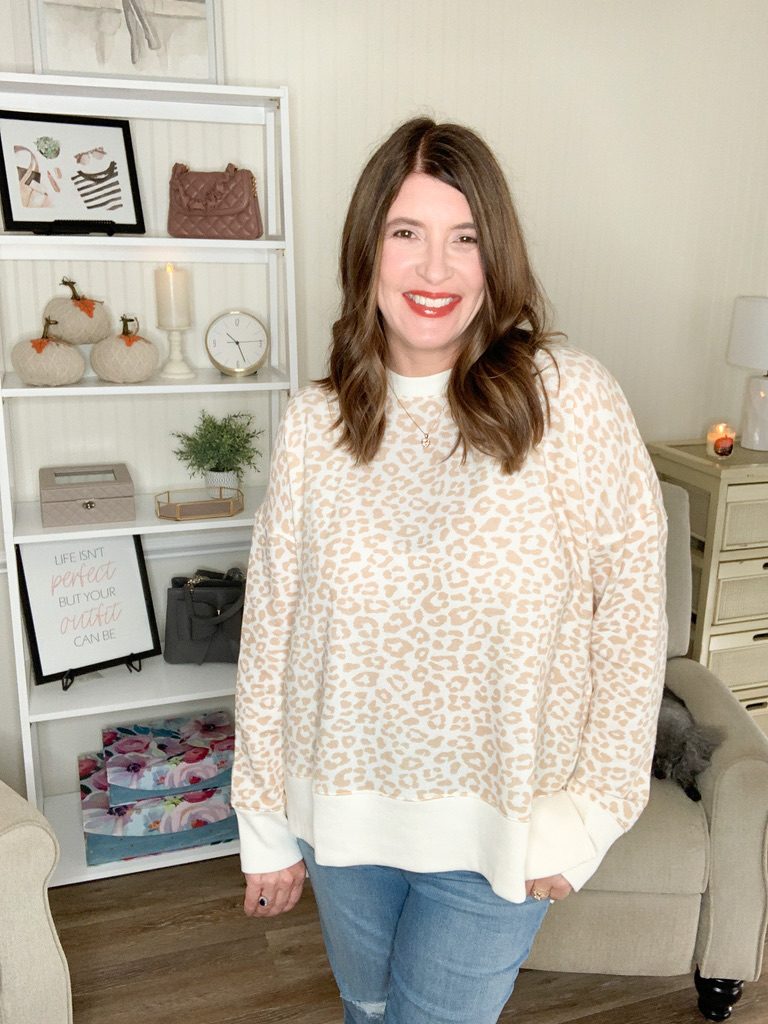 Here is another animal print for you, but this time in a nice cozy sweatshirt. I'm really enjoying the lighter neutral animal prints. This sweatshirt by Time And Tru is a size large. I like my sweatshirts to be very oversized, so if you like a different fit then you might want to size down. There are also several different colors to choose from if you don't care for the animal print.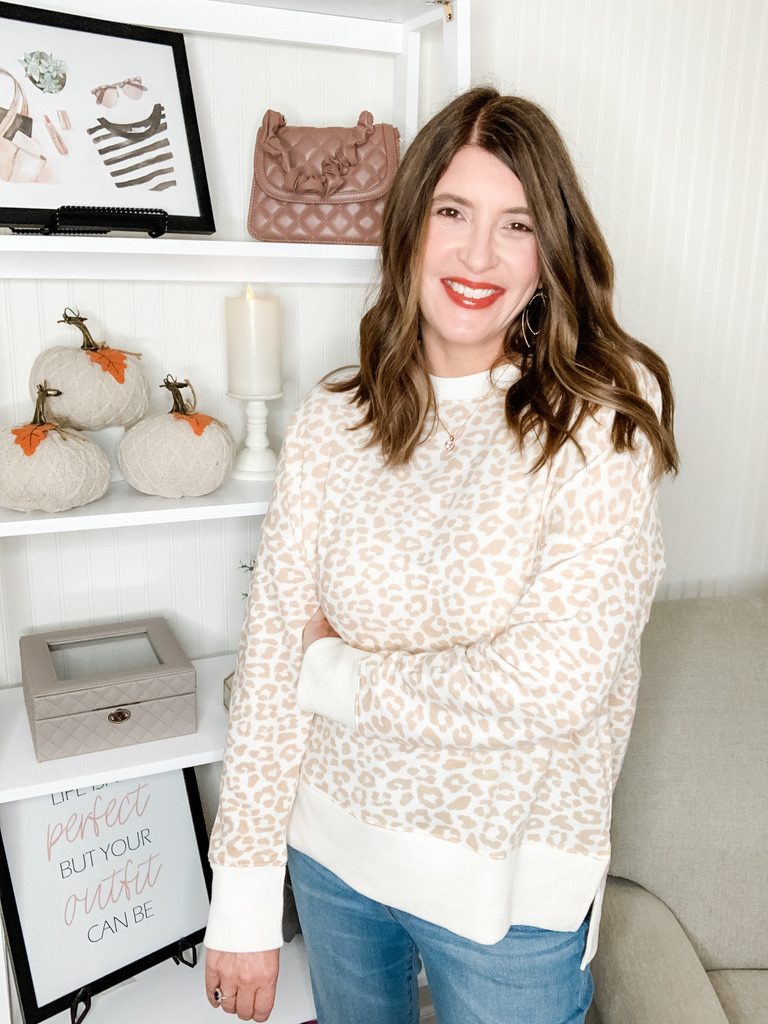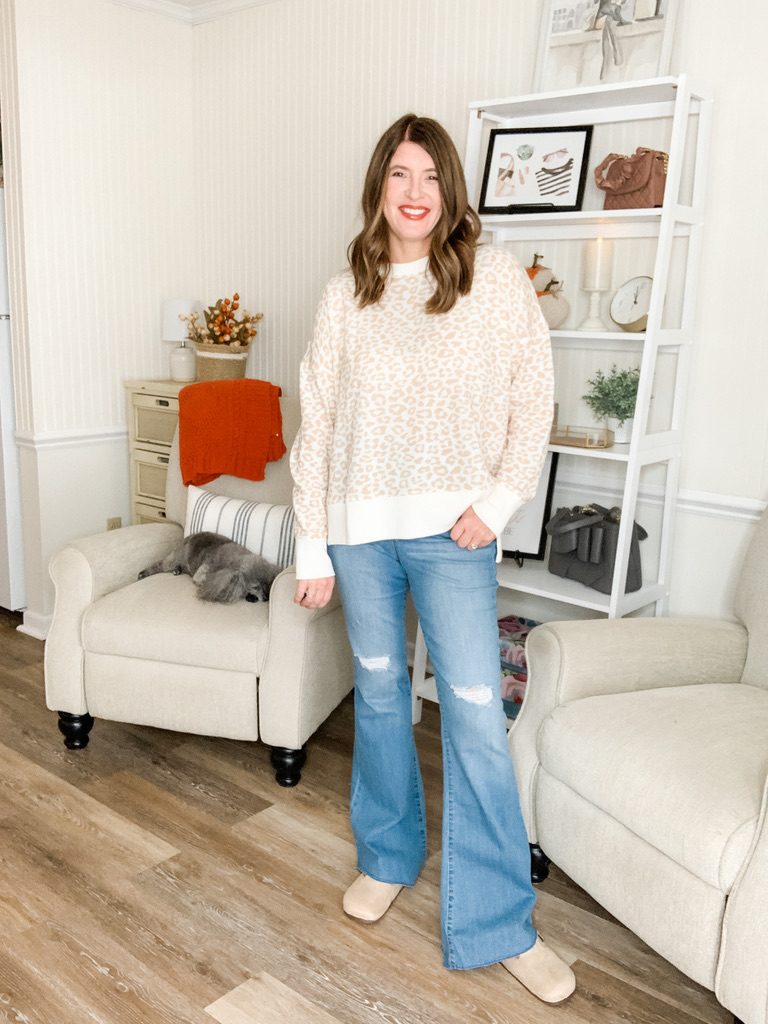 As I mentioned, you will probably need to wear a heel with these jeans, but if you are on the taller side, you might be able to wear some more comfortable flats instead.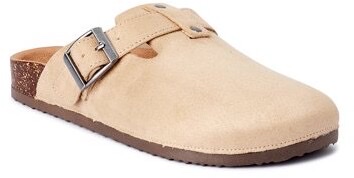 These footbed clogs are great for lounging at home or running errands. They are more comfortable than I expected and have a nice cushion in them.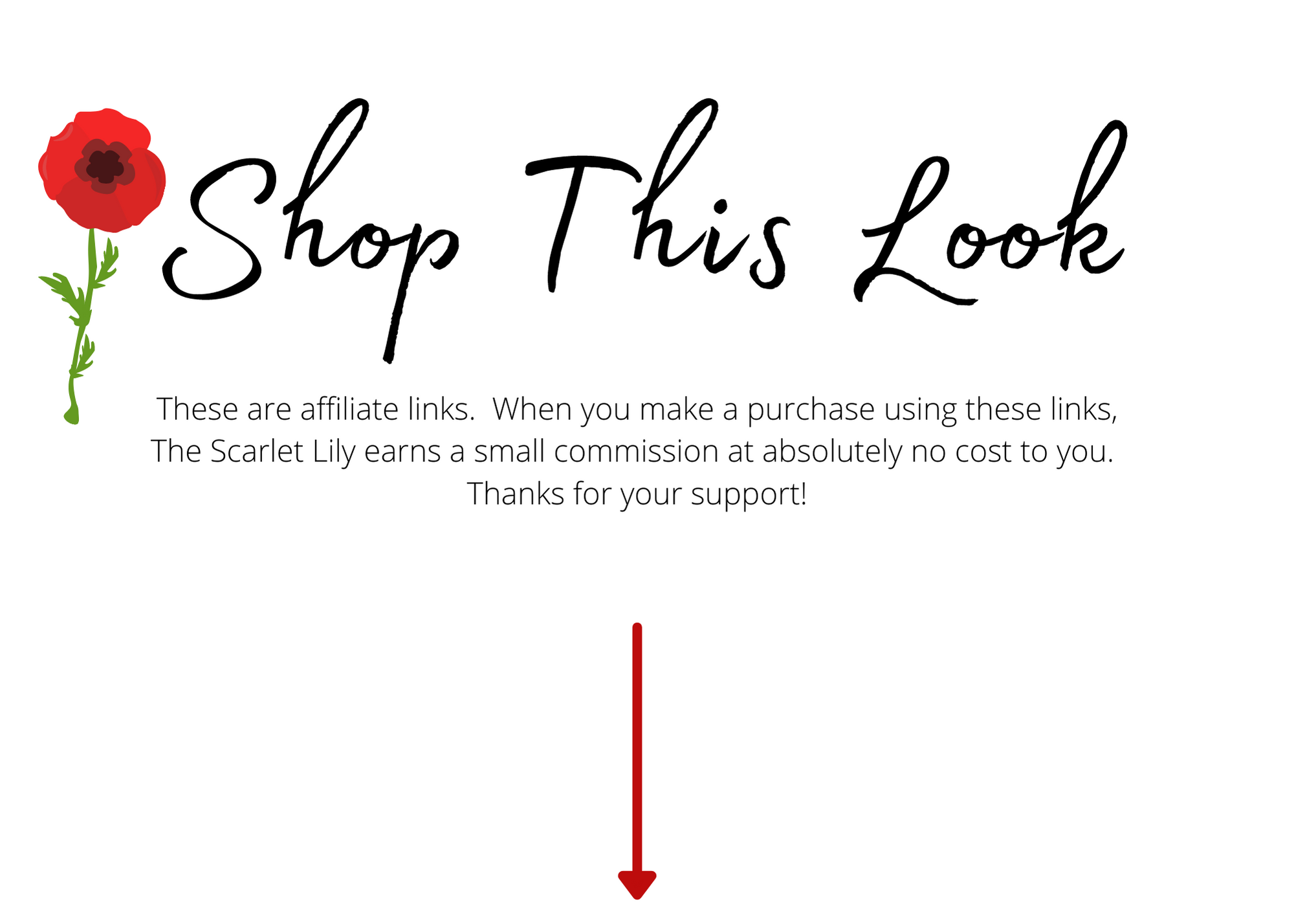 Pullover Sweater + Crop Flare Jeans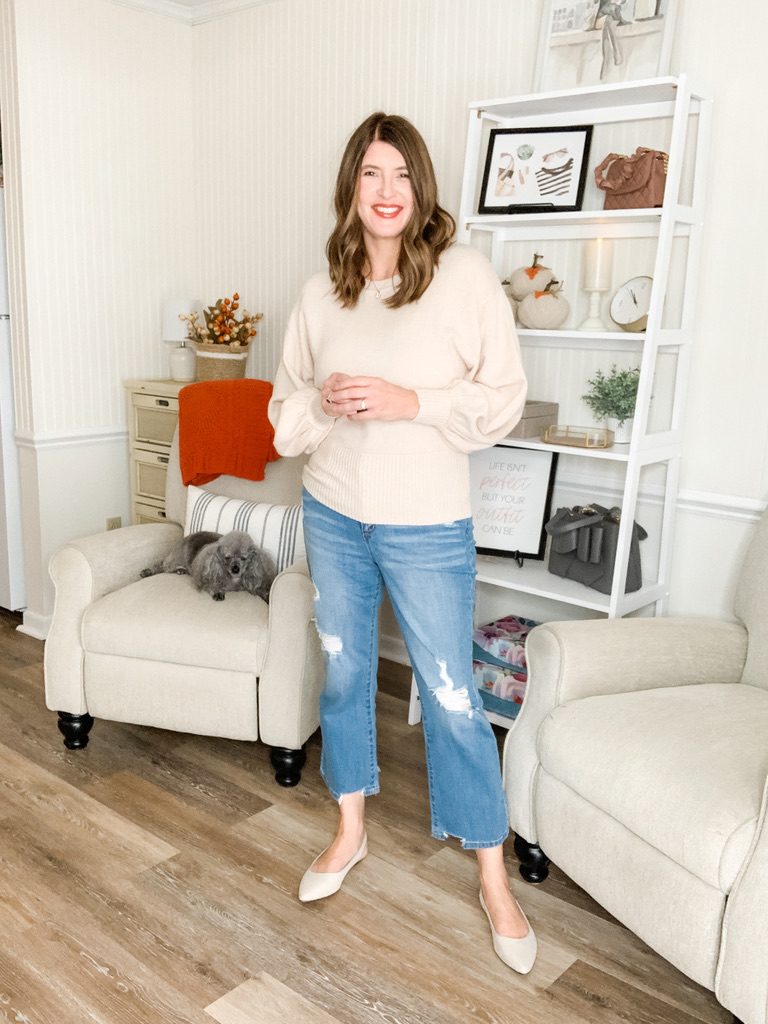 The last outfit I have in this early fall fashion try on is this soft pullover sweater and crop flare jeans combination.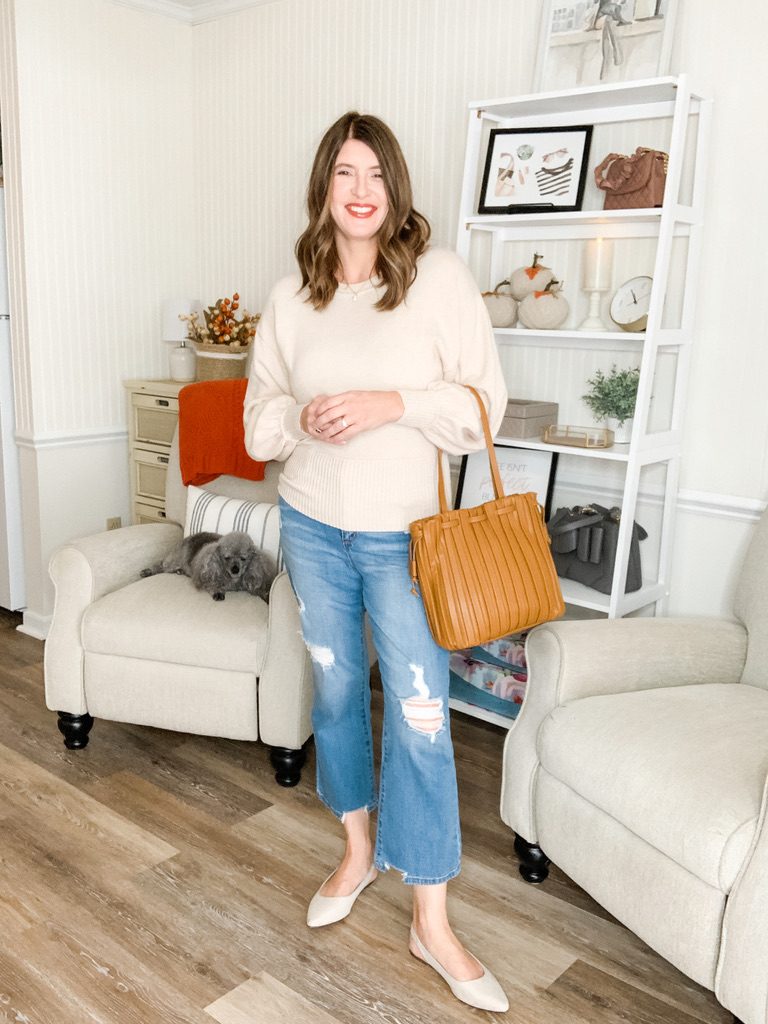 I'm just loving this oatmeal colored balloon sleeve sweater! It is by Time And Tru and I am wearing a medium. If you have broad shoulders like me, then you will like the style of this sweater because the bulkiness of the sleeve is closer to the wrist and does not make your top half look bigger. Also I was surprised at how soft the knit is.
Paired with these cute cropped jeans and the sling back flats, you have a great neutral fall outfit that will take you into the winter months.
The photo below is an example of how you can wear this sweater with the full length flare jeans and the footbed clogs.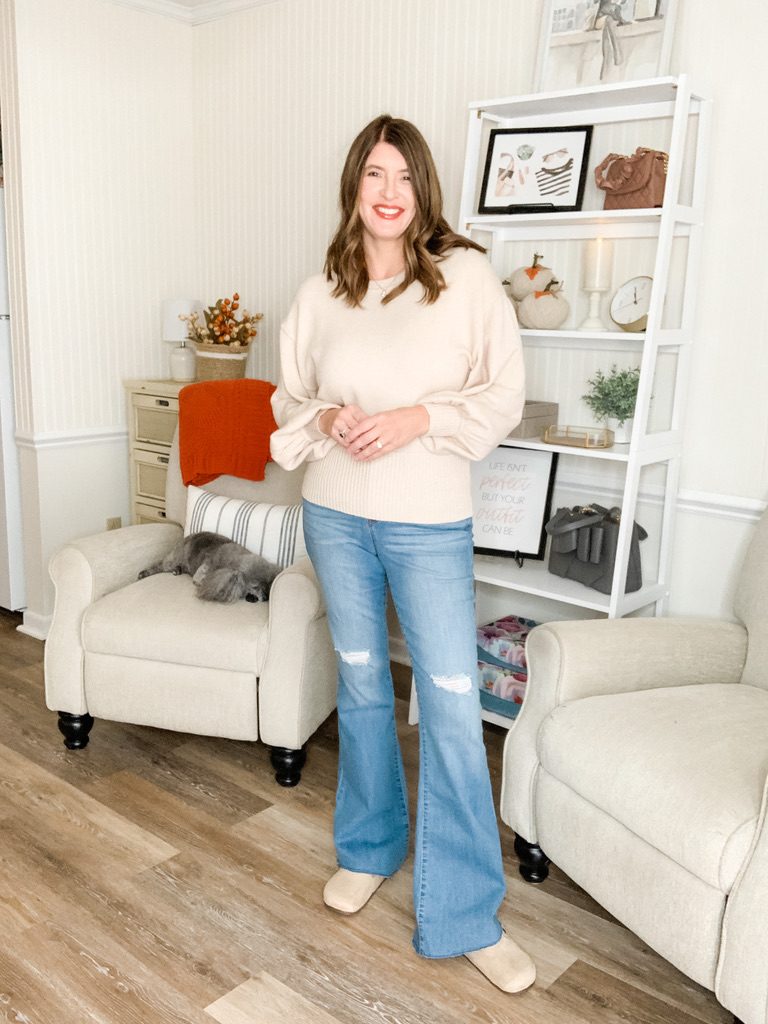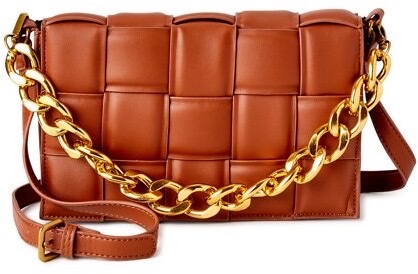 I want to mention another handbag by Scoop that I ordered. It had not come in when these photos were taken, but it came in later and it is adorable! As I write this post, it has sold out but I'm including here in hopes that Walmart will restock it. It comes in three colors.
One tool that is available to you in all of my shopping widgets is the little heart and "get sale alert". If you click on it and provide your email, my shopping app (ShopStyle) will automatically notify you when an item you like is restocked or on sale! Make sure to take advantage of this tool, especially if you have your eye on a particular item.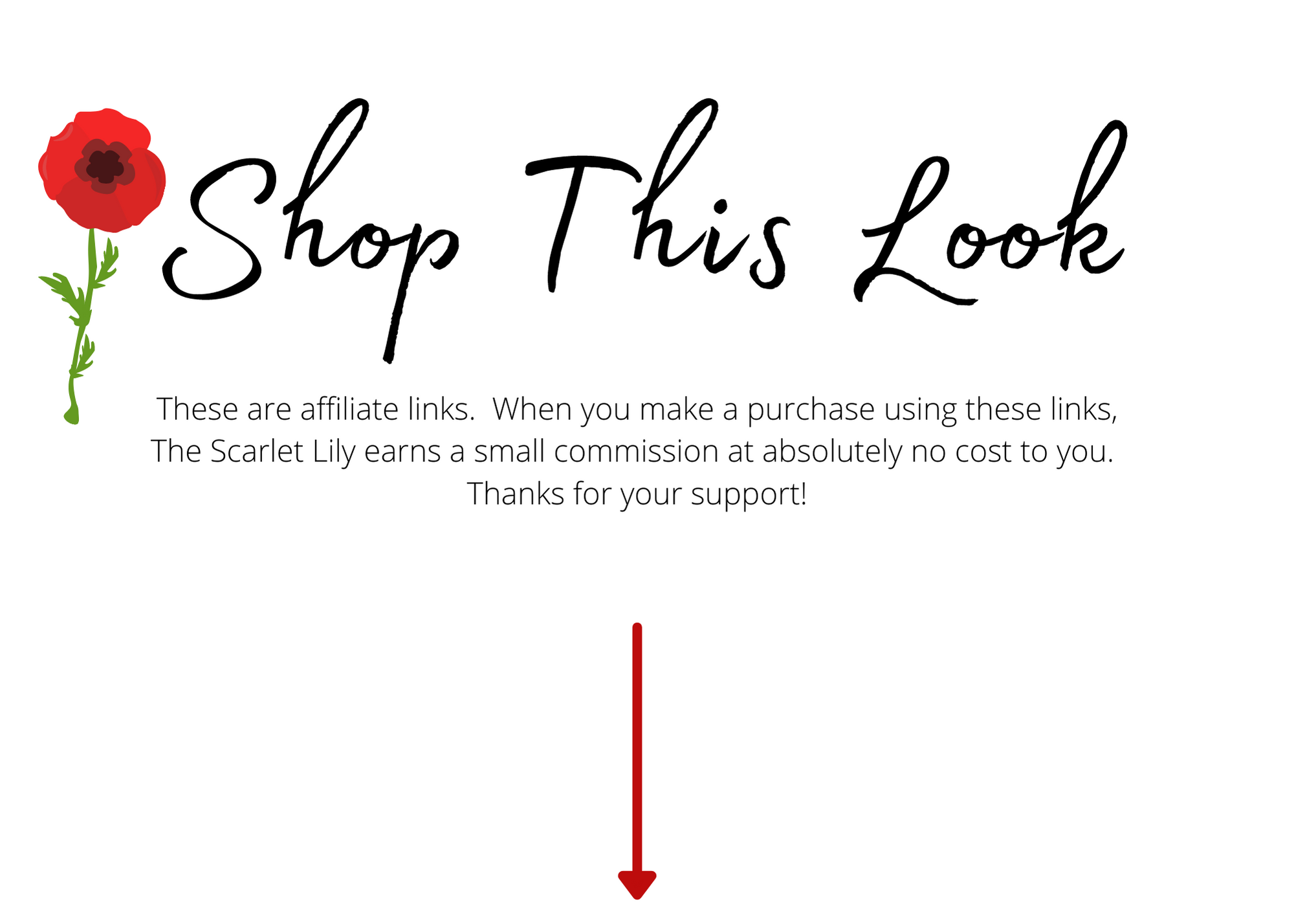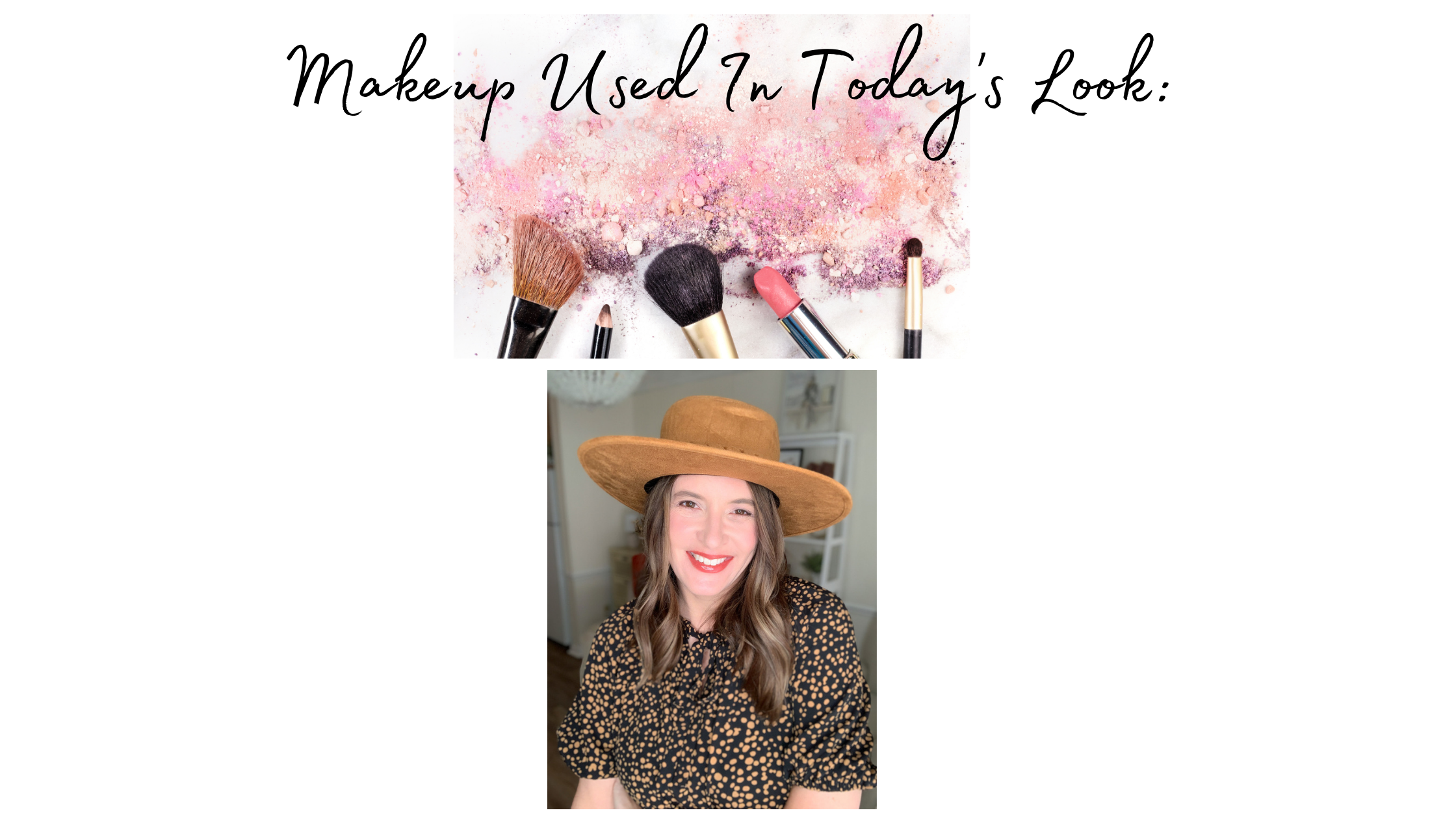 Many of you said that you would find it helpful for me to list the makeup that I am wearing in each blog post. Today's makeup was pretty standard with some of my go-to favorite products. Here are the products worn in today's look.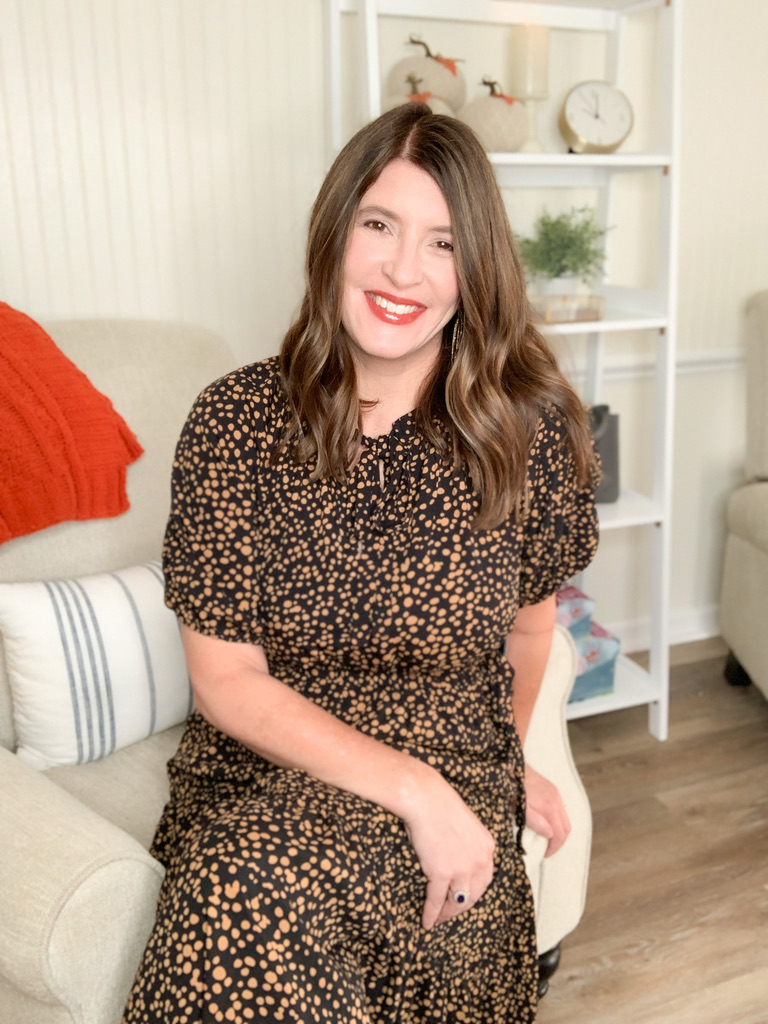 I hope you enjoyed today's early fall try on from Walmart! If you would like to see more posts like this one, be sure to subscribe to my emails…I typically post 2-3 times per week and all new posts can be delivered right to your email.