My last post was full of drugstore must-haves. As you can imagine I have a large collection of makeup and skincare products and figuring out where to store all of them can be a challenge. When we moved into our new home earlier this year, I knew that I didn't want to store all of my makeup in the bathroom. I wanted the countertops to stay decluttered as much as possible. Today, I'm going to share how I maximize storage with a makeup vanity in the bedroom.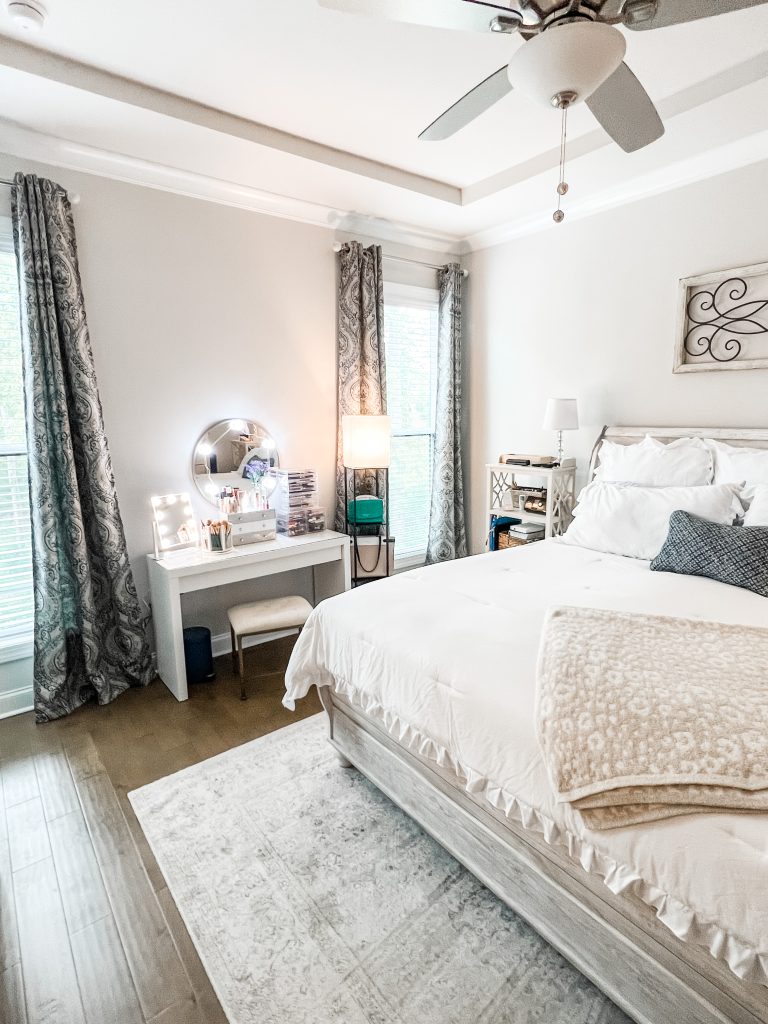 I don't know why it never occurred to me before, but putting a vanity table in the bedroom solves several issues. First, it saves valuable space in the bathroom. Also if your spouse is taking a shower, you don't have to worry about the mirror fogging up while you are applying your makeup. Also, you can maximize good lightning by placing your vanity table near a window like I did.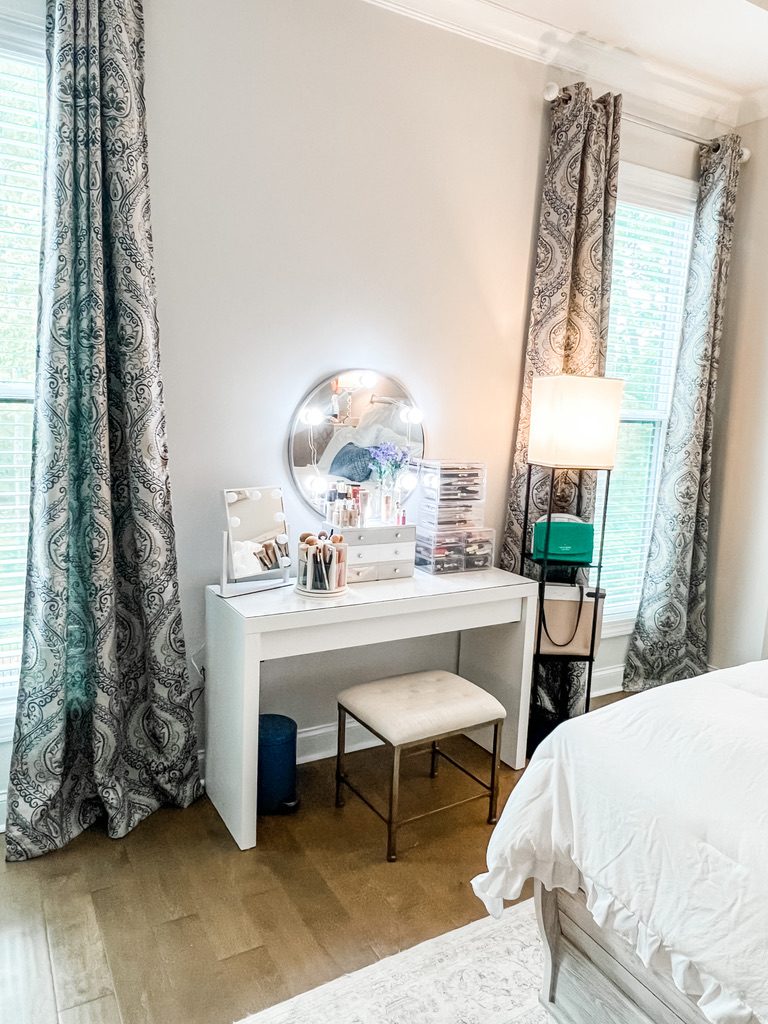 My makeup vanity is from Ikea and it's called the Malm White Dressing Table. I like the simple design and the fact that it has a protective piece of glass on the top for easy cleaning. My vanity seat is old, but I am on the hunt for a new one.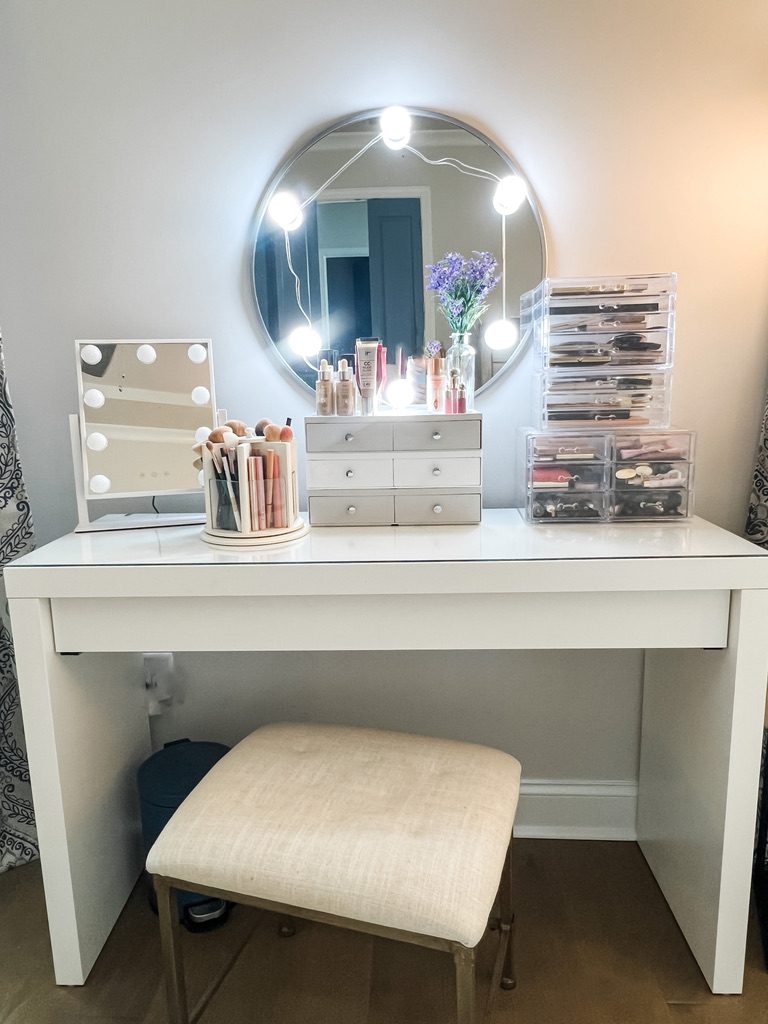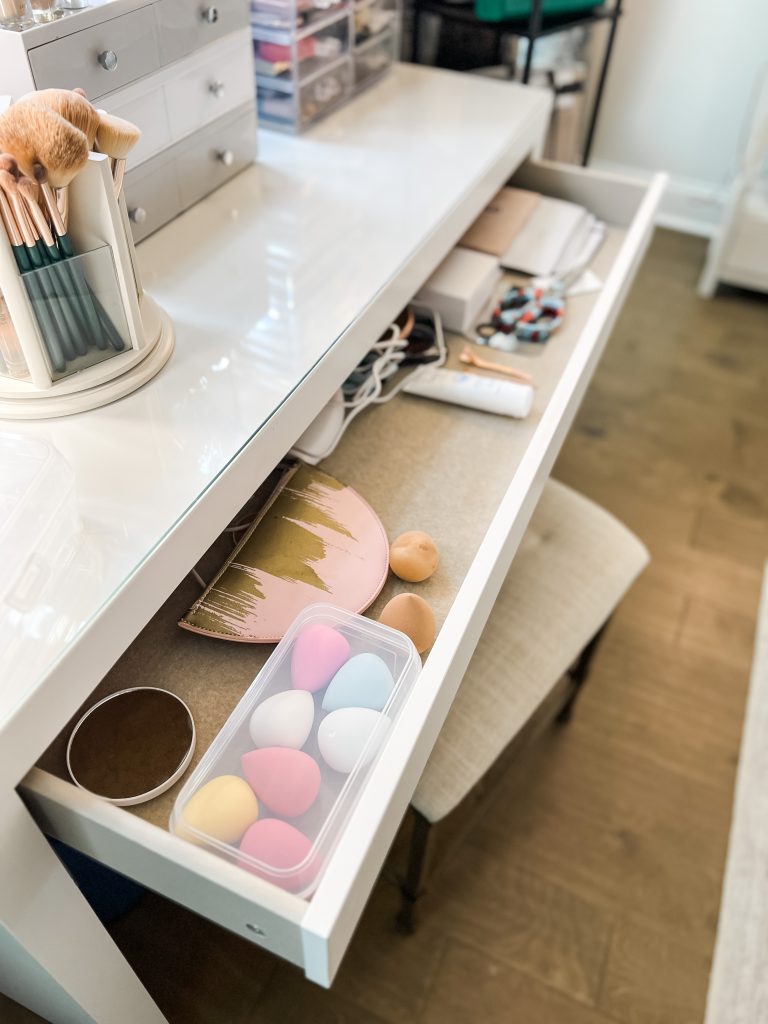 Organization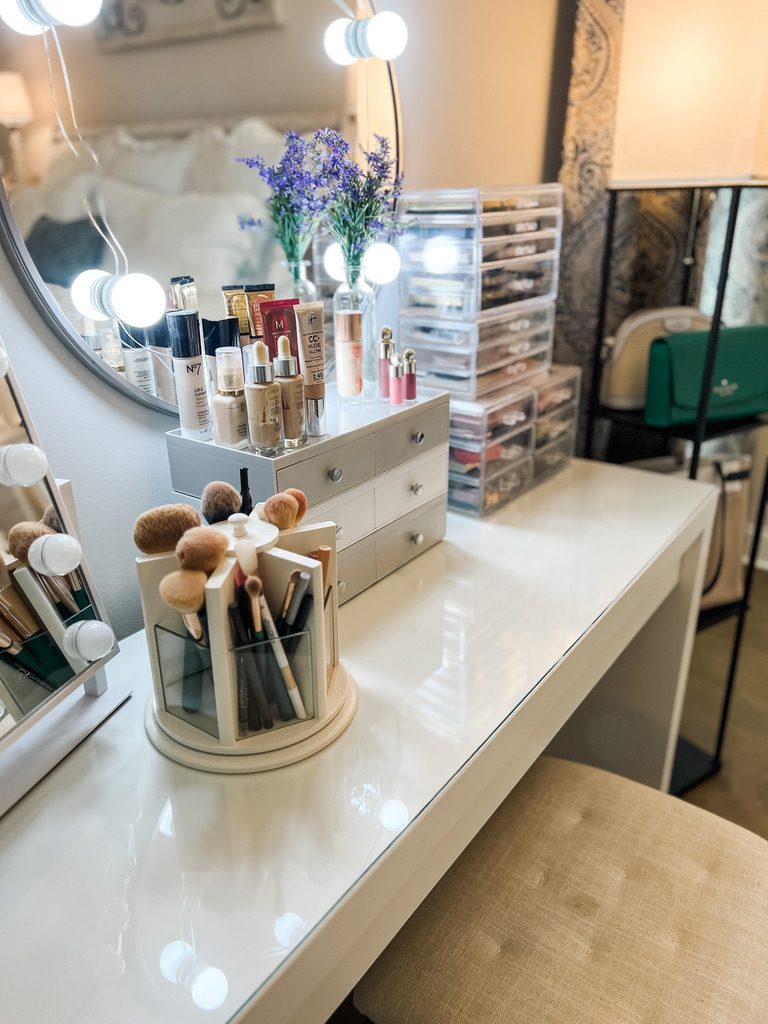 I like my makeup to be easily accessible yet neat looking. I chose clear acrylic containers for the most part. This way things are put away and I can still see what is in the drawers.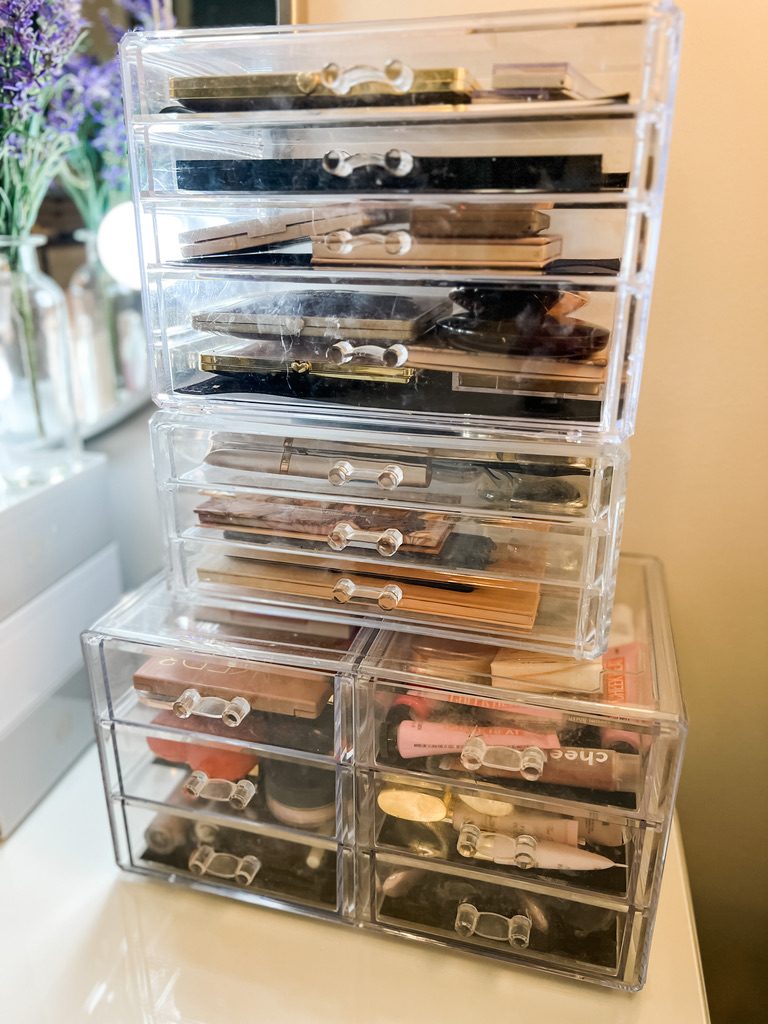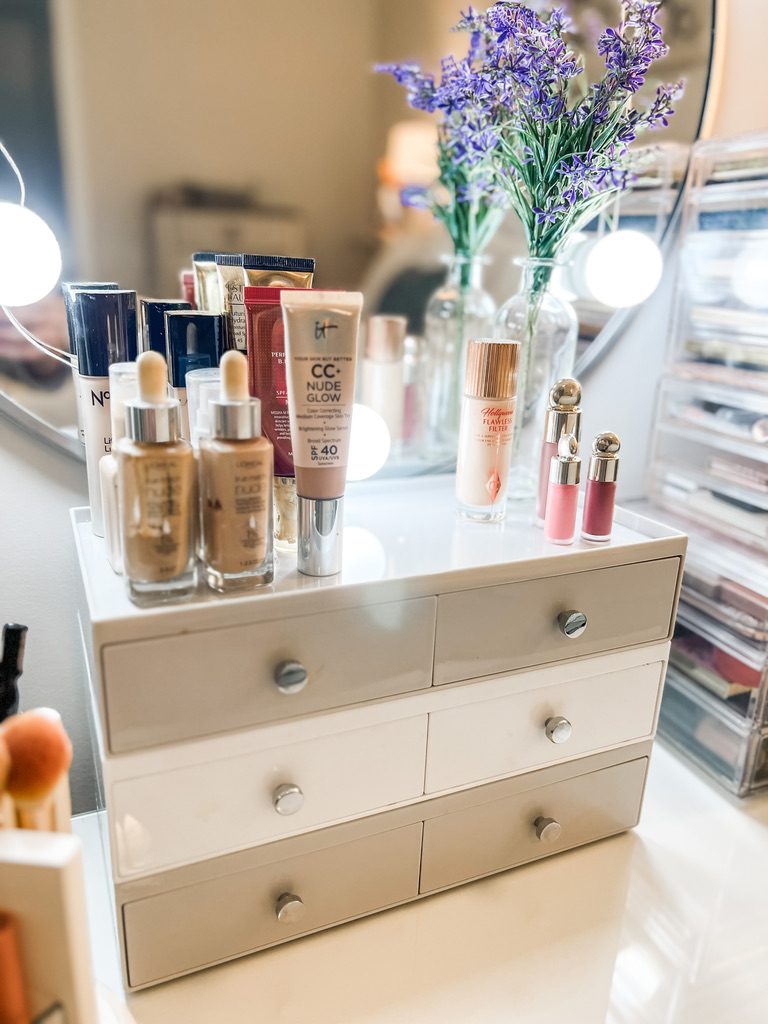 For foundation and other items that I use daily, I keep them on this container. You see the foundation in the front…yep it's the L'oreal True Match Nude that you are probably sick of hearing me talk about! I really do use it almost every day.
I'm also really enjoying the Rare Beauty Liquid Blushes you see in the top right corner (photo above).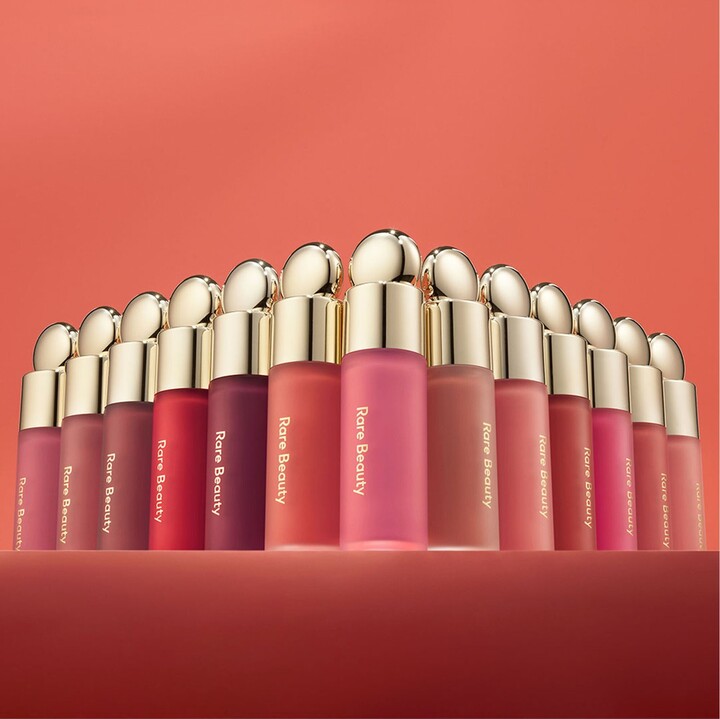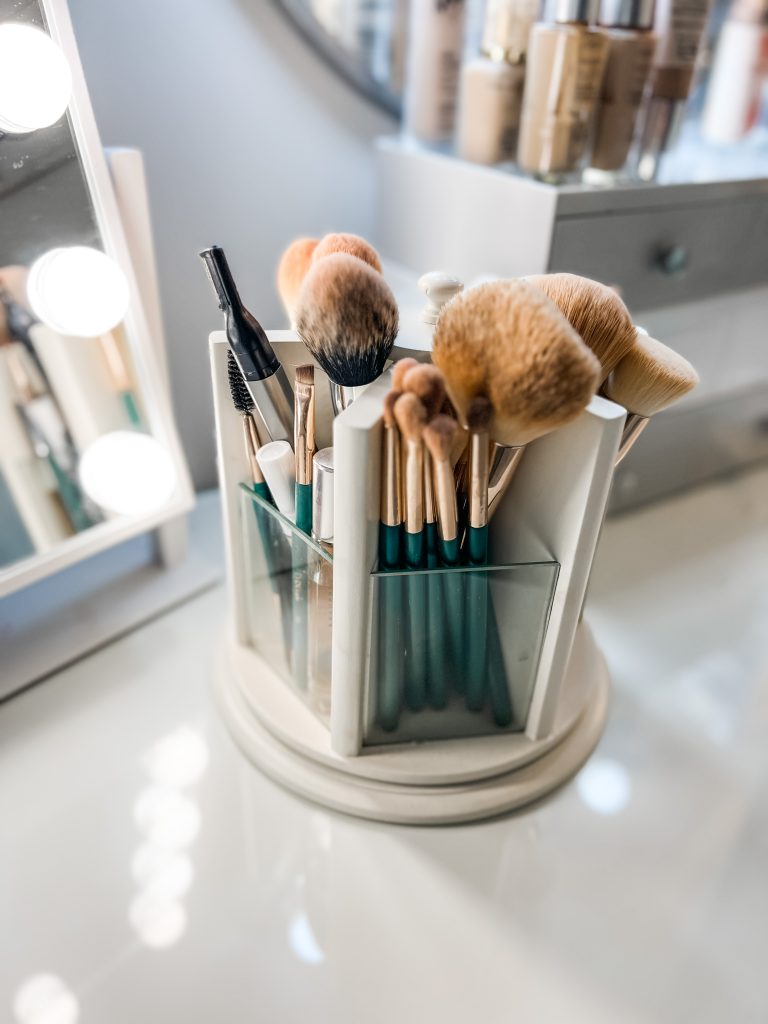 I keep these makeup brushes in a rotating holder. I think this holder came from Home Goods, but this one is similar.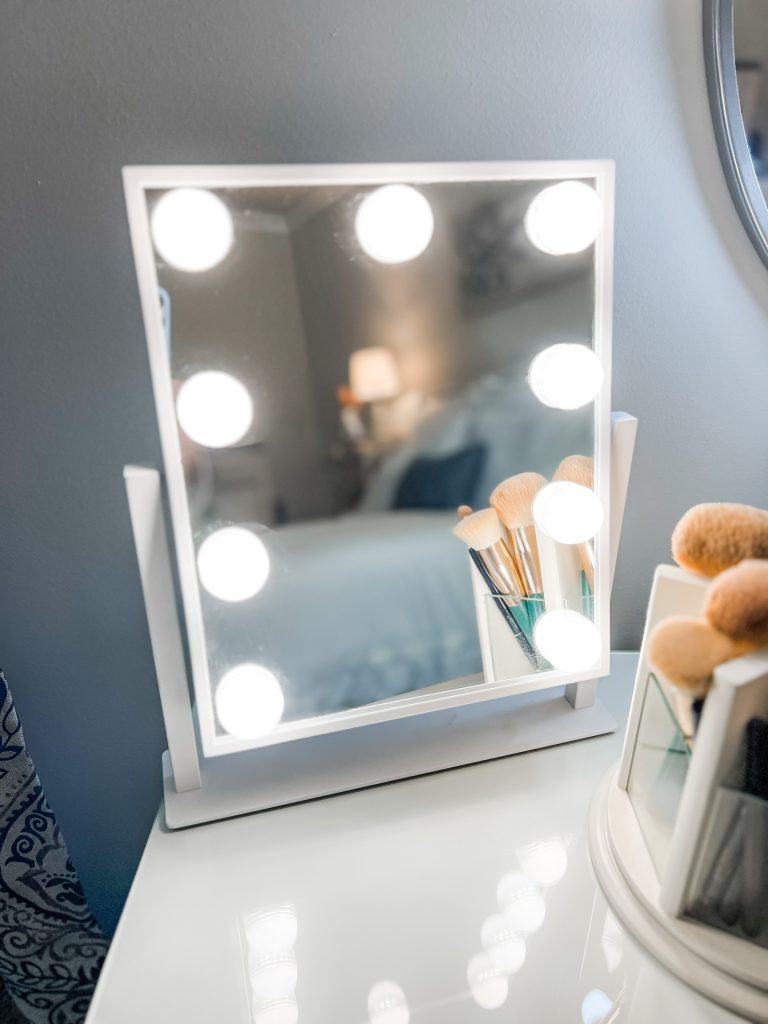 Every woman needs a makeup mirror with magnification. Adjustable light settings and a removable 10x magnification mirror are just a couple of the reasons I like this one from Amazon.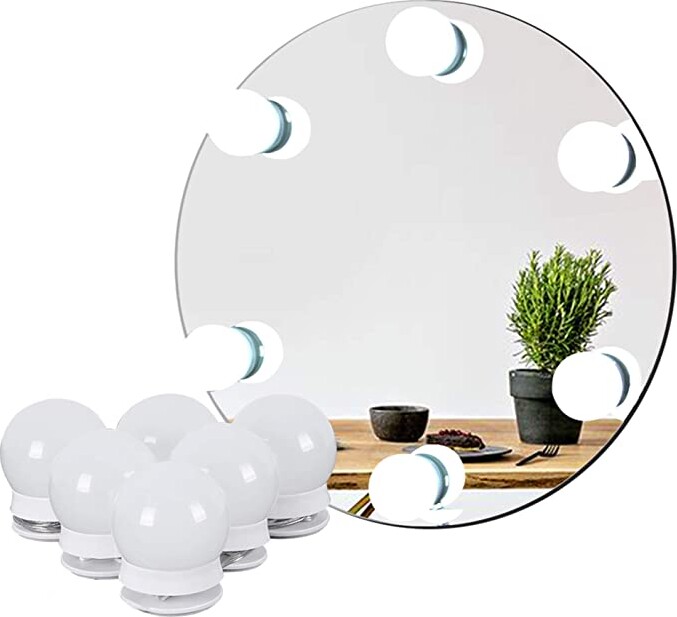 Even though I placed my vanity table in between two windows, I still needed more light. I purchased these stick on vanity lights for my wall mirror. I'm not entirely happy with them because of the cord situation. I'm going to leave them for a while, but I may end up removing them.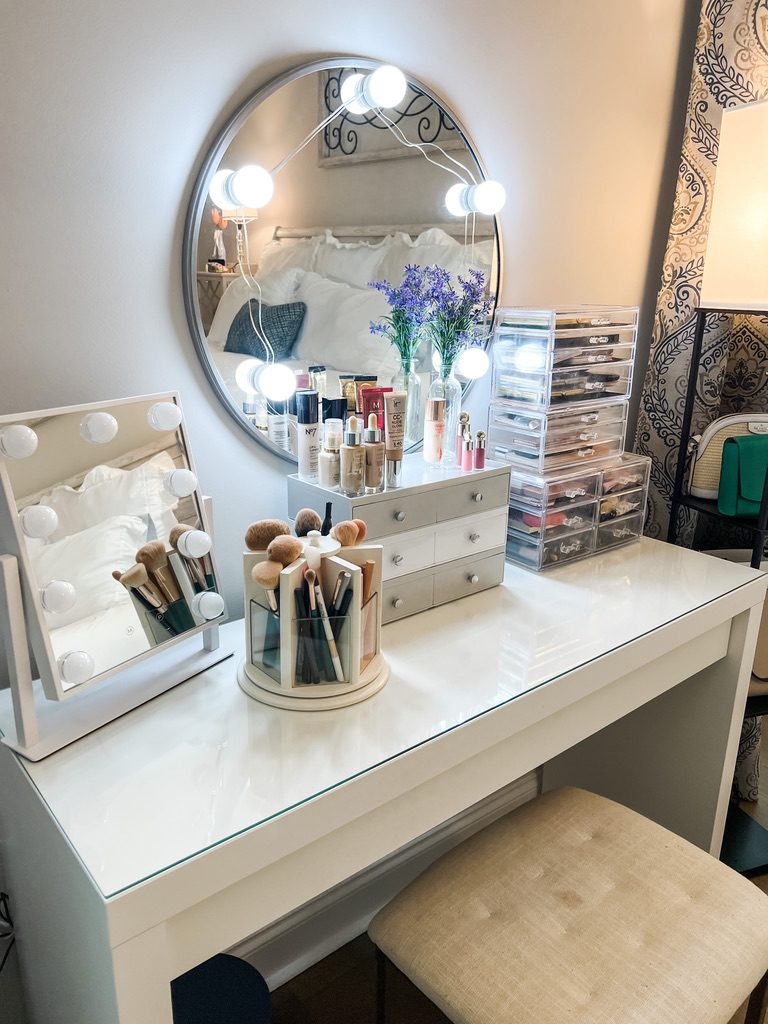 Overall Look
I'm pleased with the overall look and all the space I am saving in my bathroom with my vanity area. I'm still planning to hang something on the wall in this space.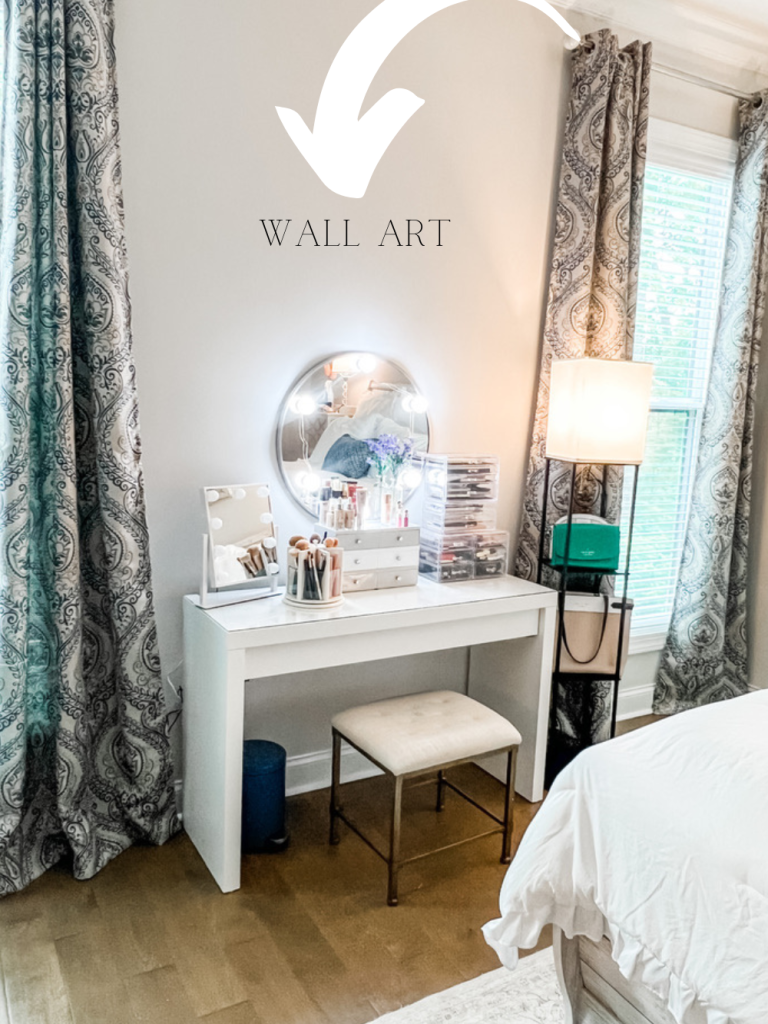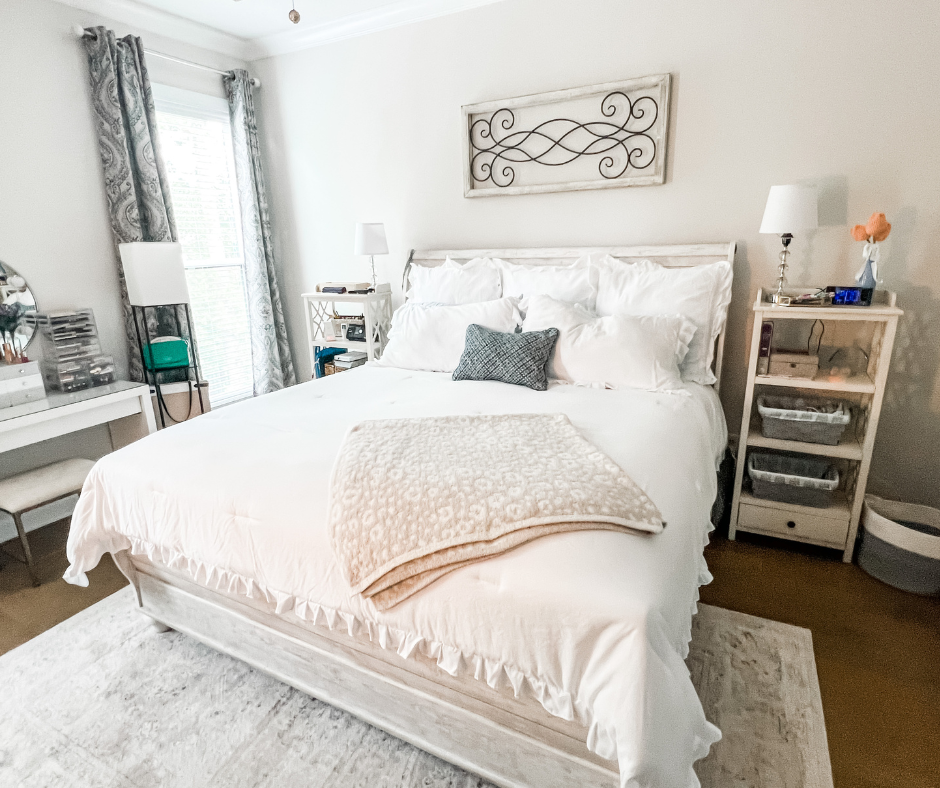 Our bedroom is still a work in progress, but I will link the things that you might be interested in. My comforter is this one…it's held up well considering the price point and that we sleep with two dogs. I have washed and dried it once.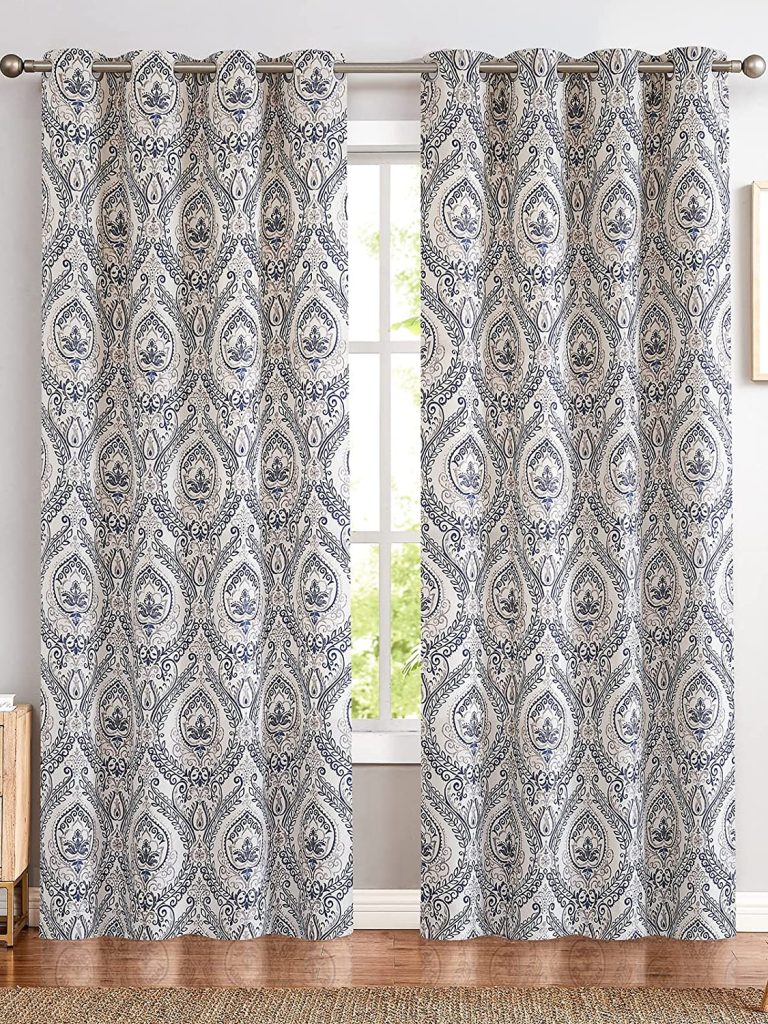 These are my curtains which are also from Amazon. These are such good quality for the price!
My bedside tables and floor lamp are also Amazon purchases.
If you enjoyed this post, I hope you will keep scrolling and subscribe to my email list! It's free and all new posts and some special content will be sent right to you.