Fall is in the air, and Thanksgiving is only two weeks away! As many of us have jumped into Christmas mode (I'm guilty), let's not totally overlook the beautiful fall season and the next holiday on the calendar. Today I have some outfits you're sure to fall for, and they would be great Thanksgiving day outfits if you need some ideas.
Everything in today's post is from Old Navy, and I have some great finds! Old Navy is always a good place to find casual dresses, and they did not disappoint this fall. I will say that they have gotten a bit pricey, so I would encourage you to wait until these go on sale. Everything I'm showing today is in a size medium unless otherwise noted.
Dresses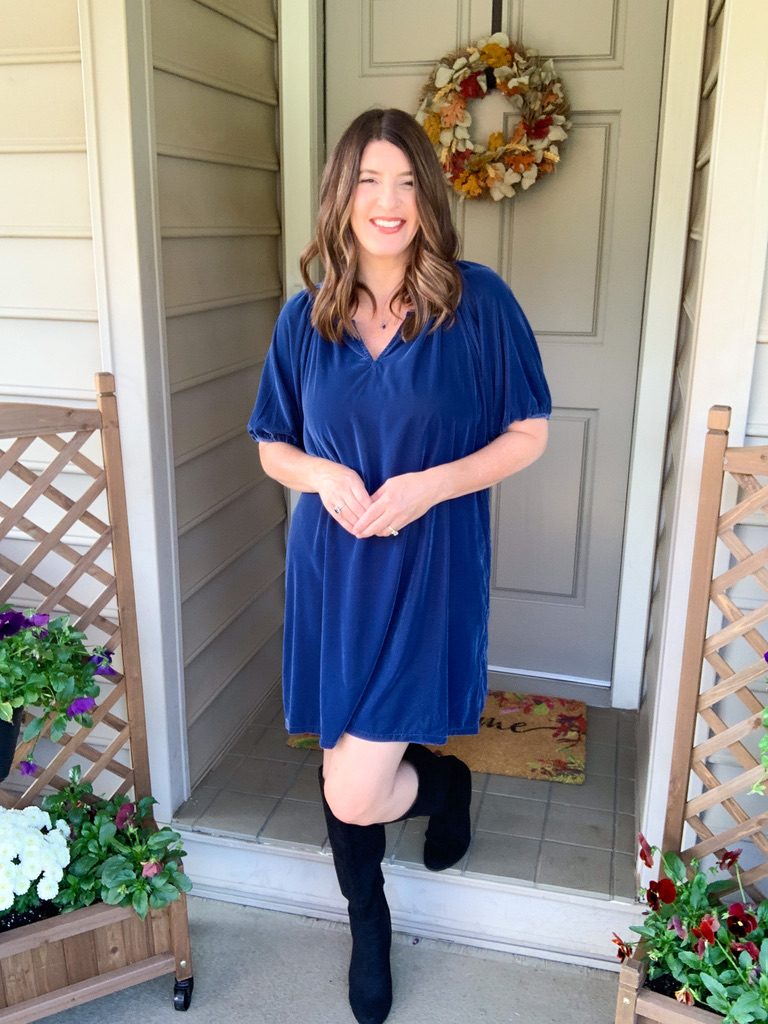 Let's start with the dresses since I have three of them in my outfits to fall for. The first dress is a beautiful velvet shift dress. I did my shopping in store and this dress was available in a few colors, including this deep blue color.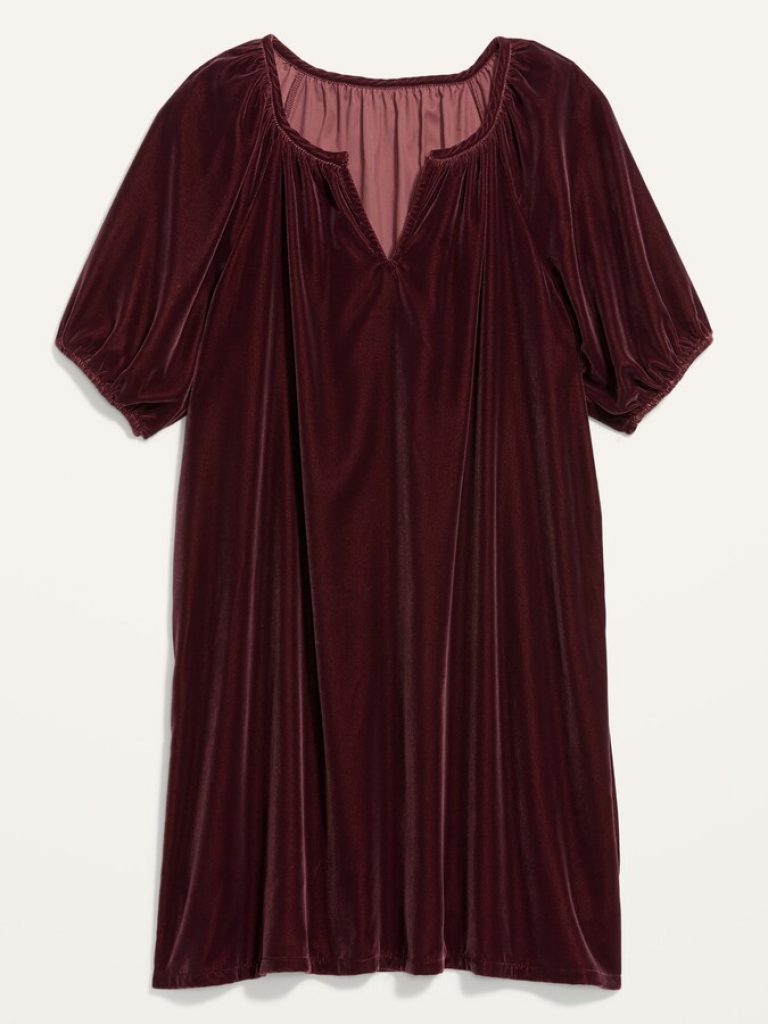 When I went to find the link for it, I can only find the burgundy color online so that is what I linked. Hopefully they will offer the other colors online soon, but if not check you local Old Navy store.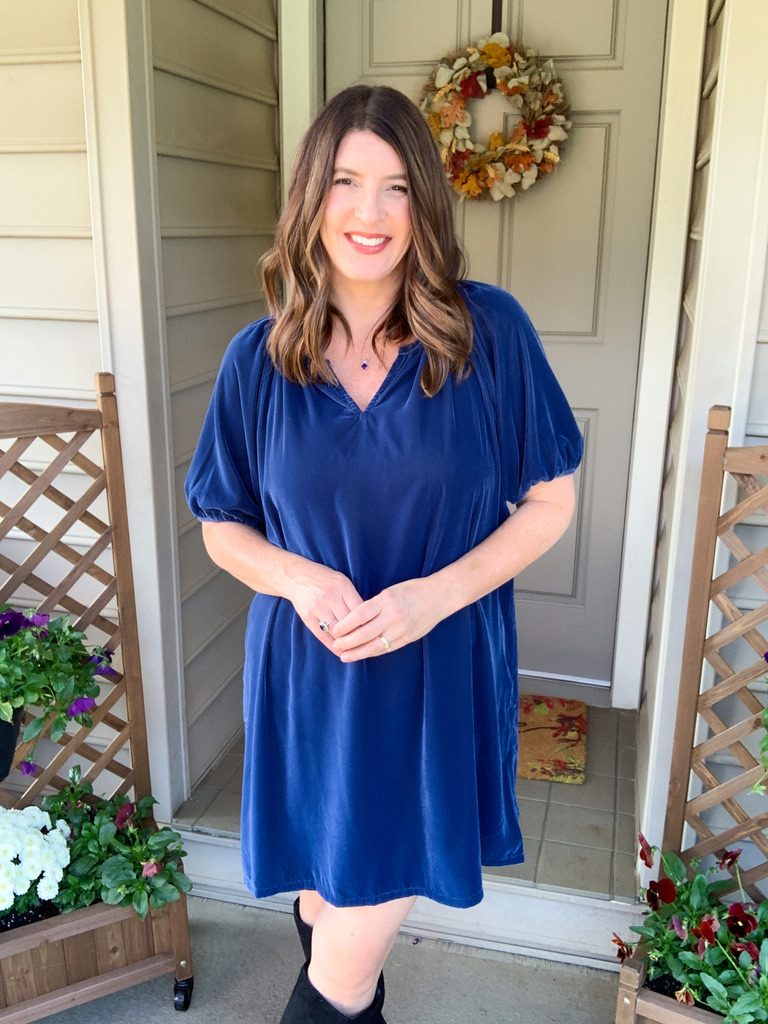 This is a very easy and comfortable dress to wear. It would make a great Thanksgiving dress or would be nice for Christmas events as well.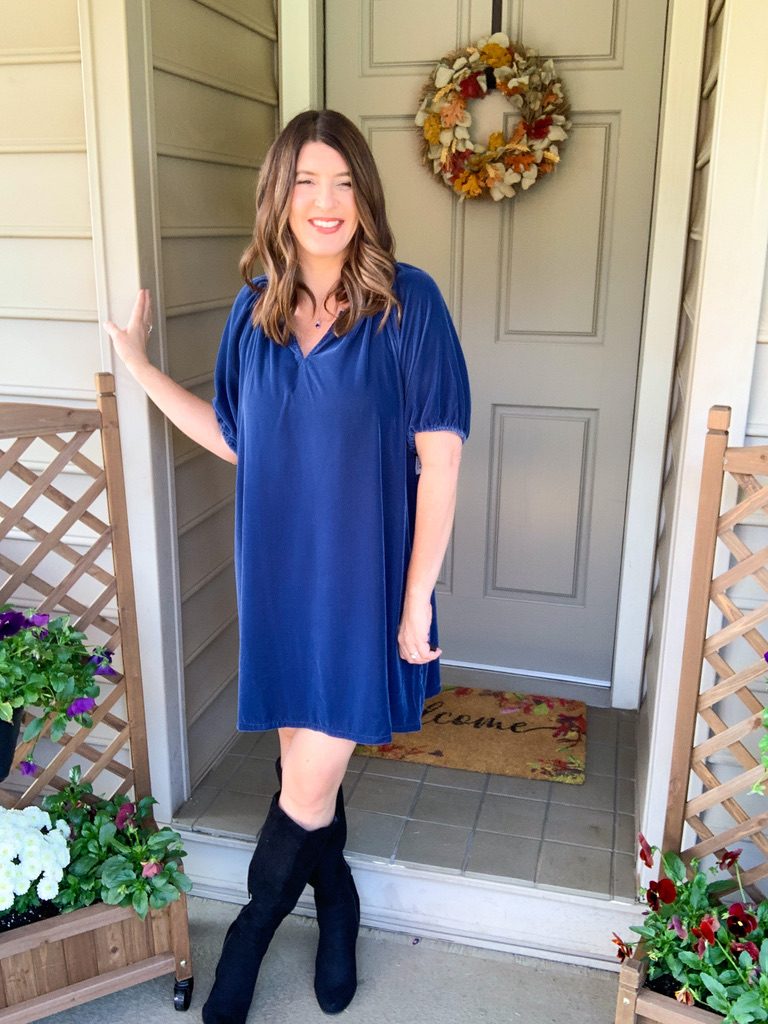 I styled it with bare legs and tall black boots. For colder weather I would add some black tights. For a more formal look, black heels would also look nice.
Dress #2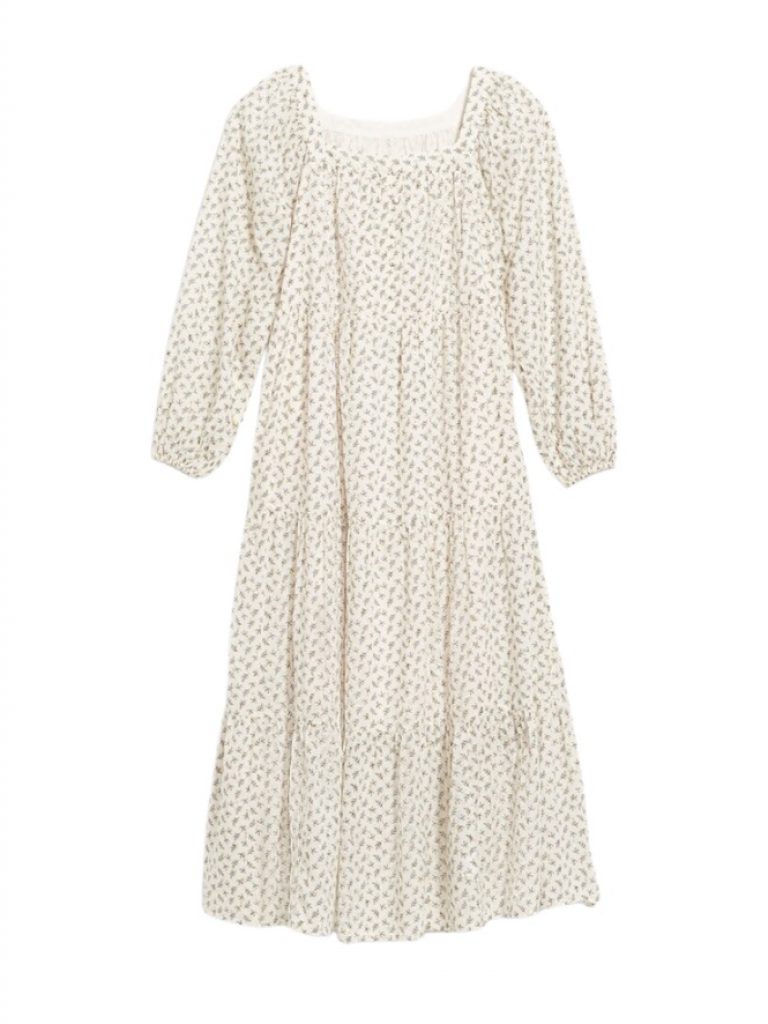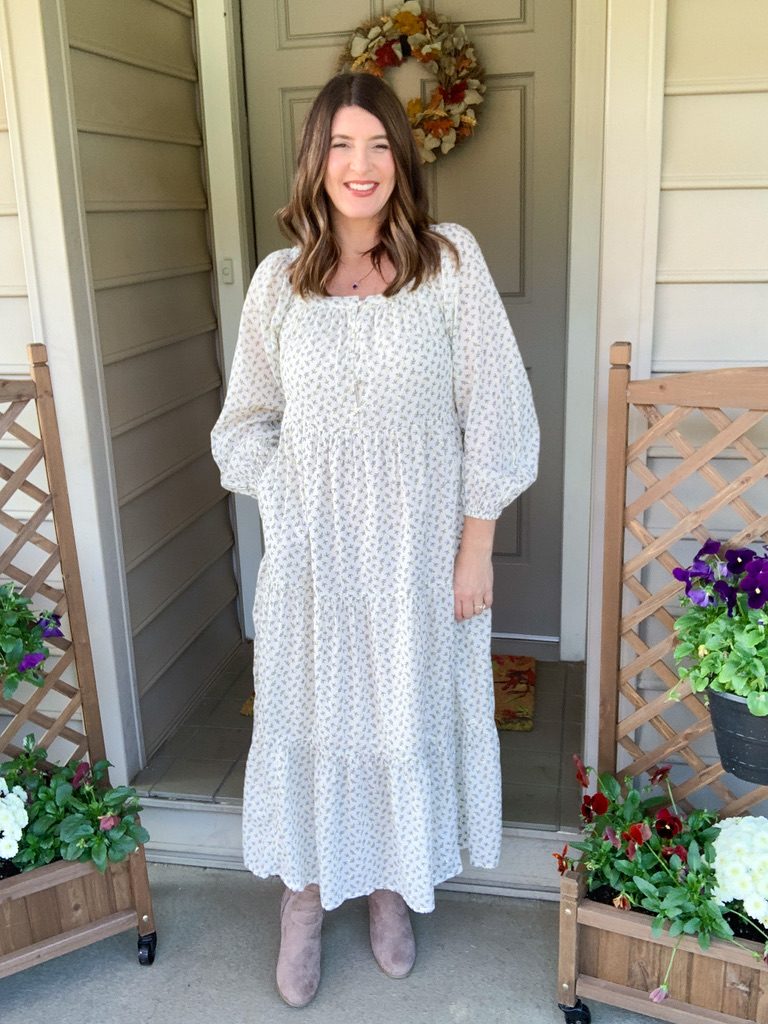 Next is this Midi Swing Dress. It is an all over floral print with a gold metallic clip dot print throughout. I hope you can see the details because the photos don't really do it justice.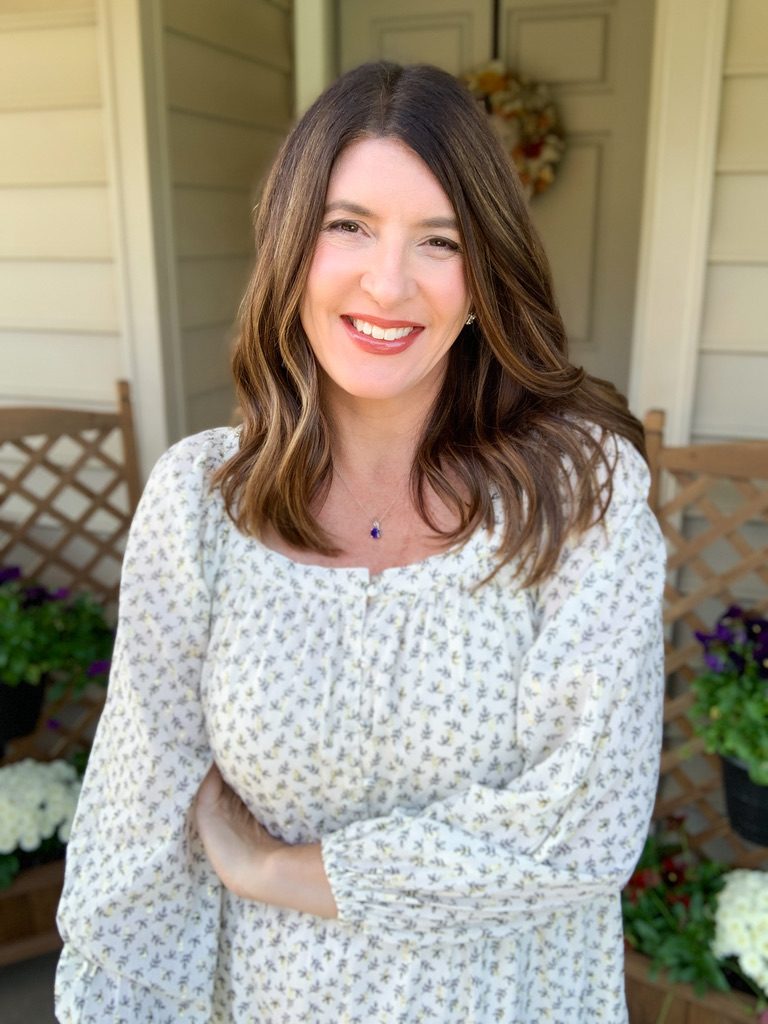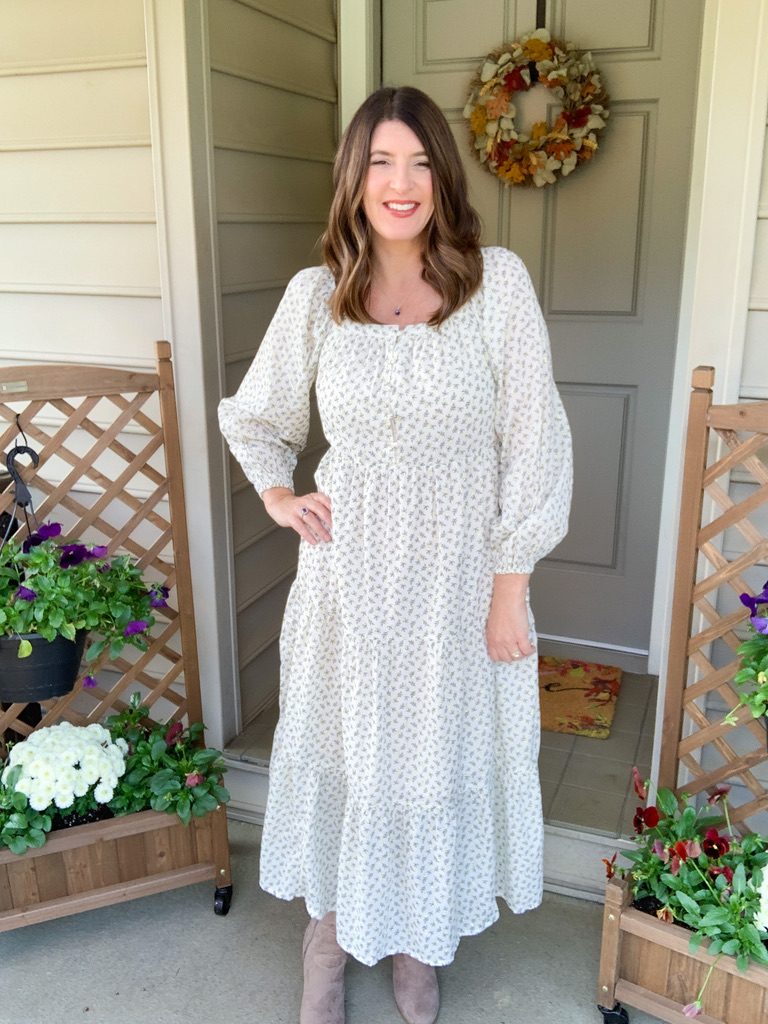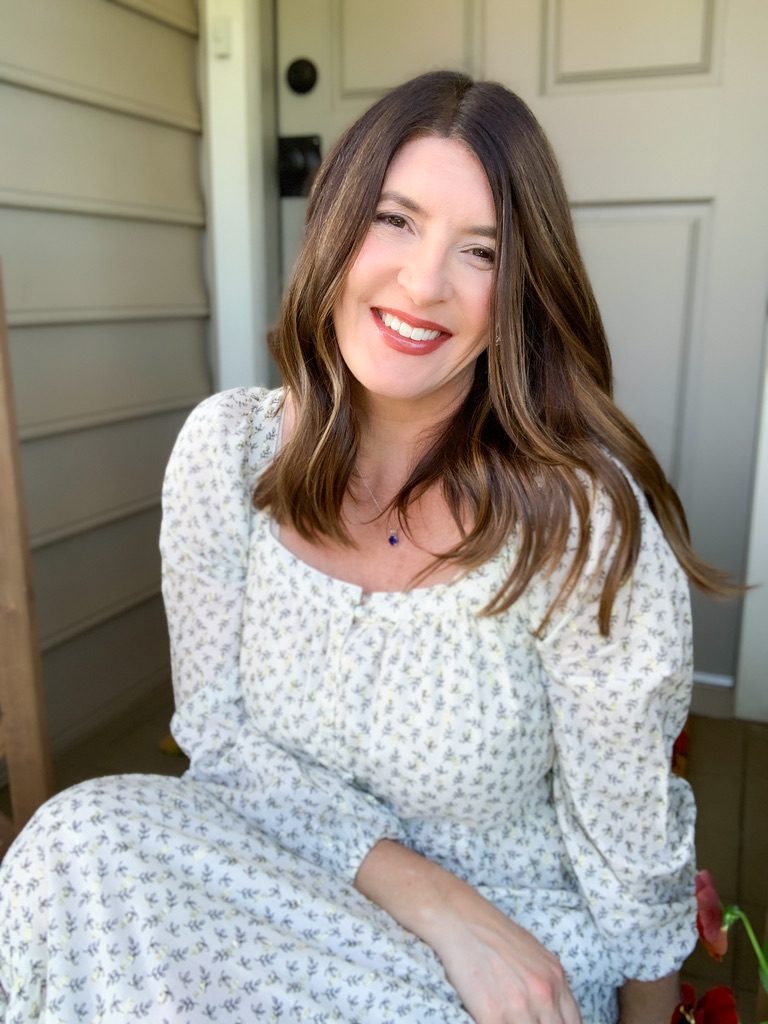 Dress #3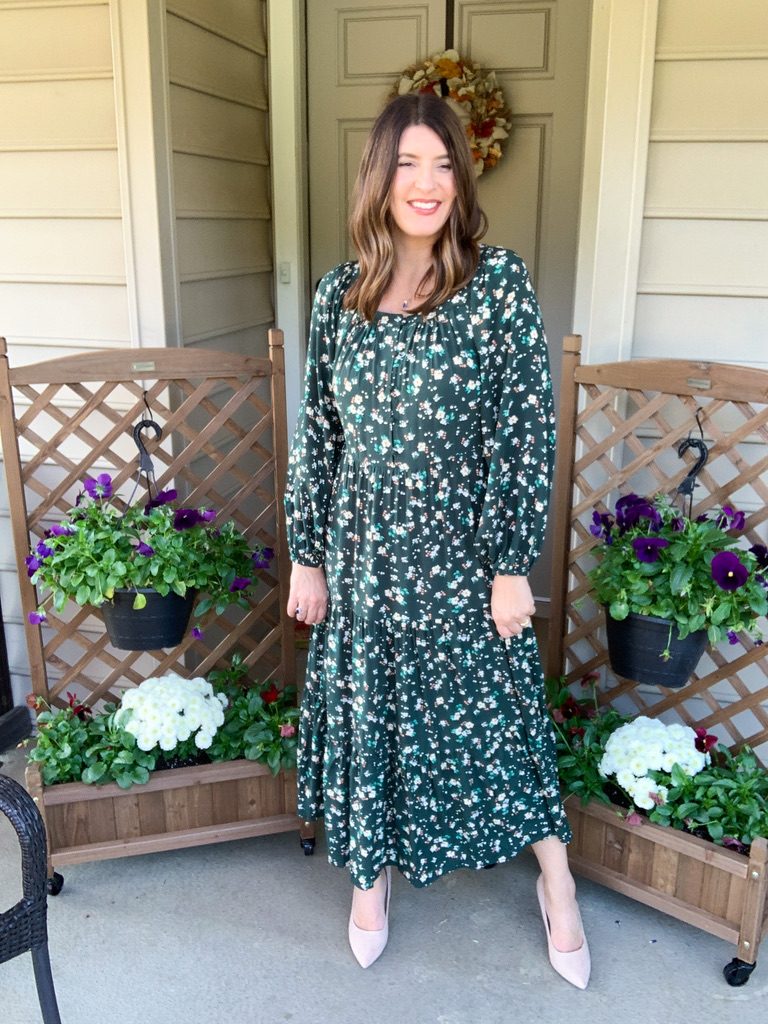 Another outfit to fall for is this green floral midi dress. Dark green is a festive color for fall and for the holidays. It also comes in black if you prefer.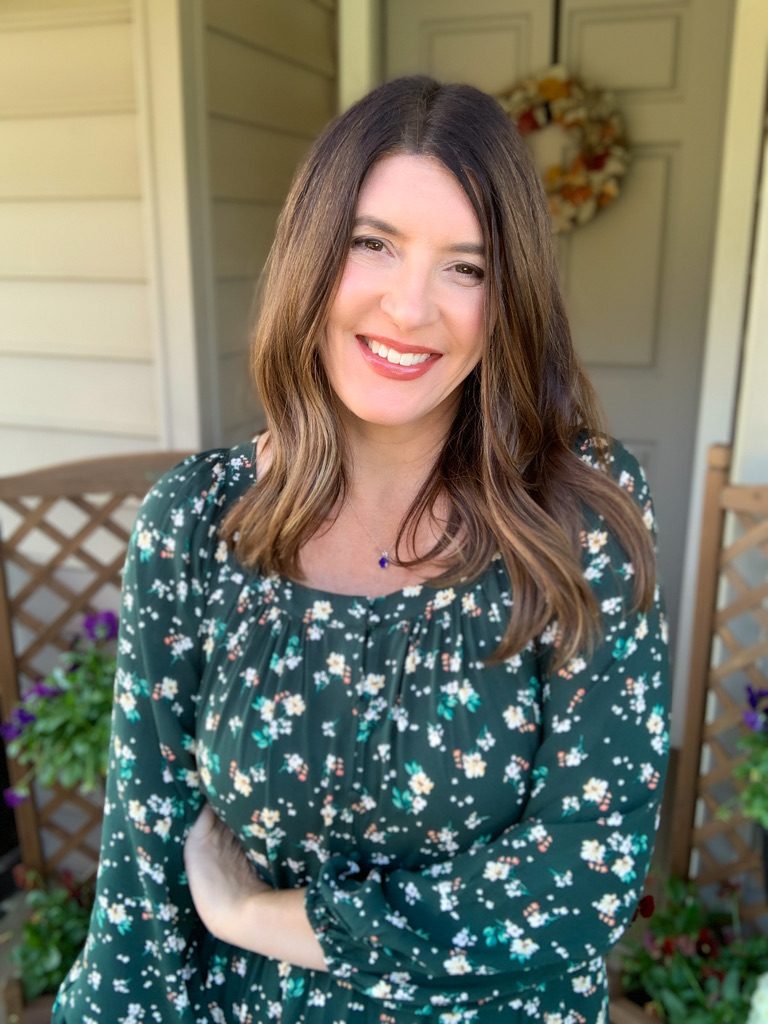 It has a flattering square neckline that can show off a necklace. I'm wearing a faux sapphire necklace from Amazon.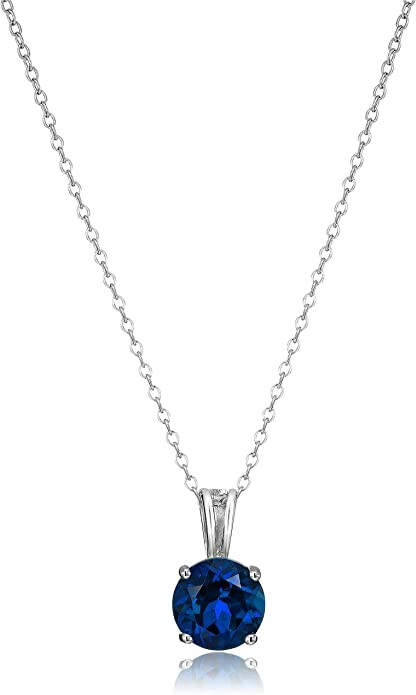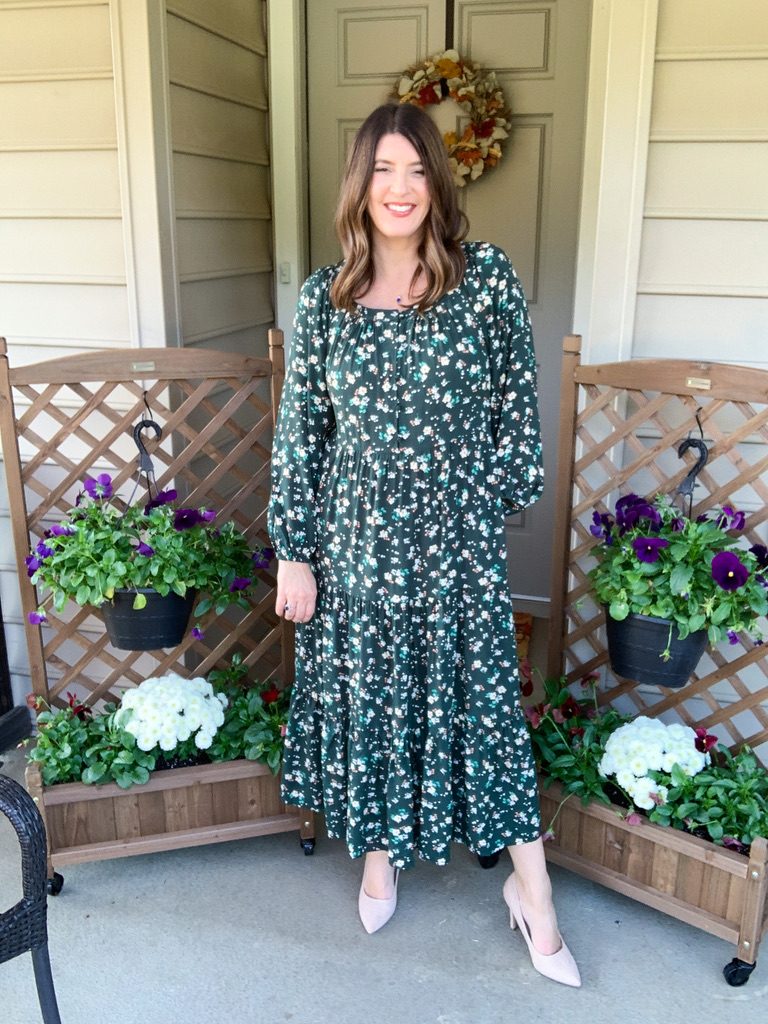 Casual Fall Outfits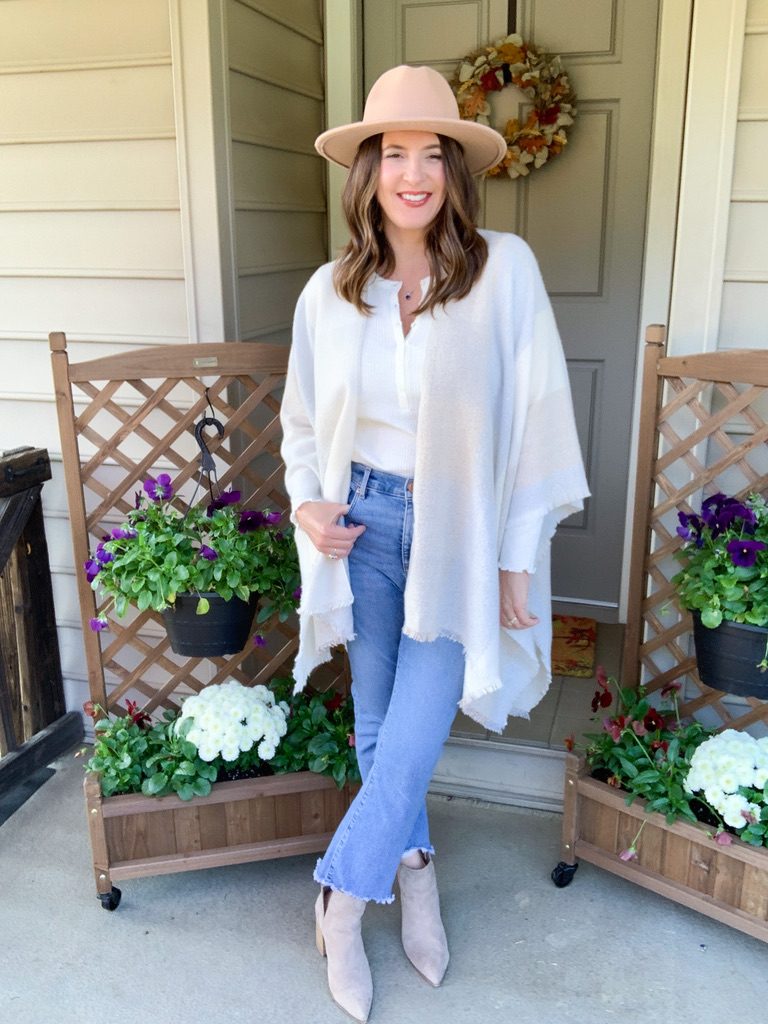 My favorite outfit from this Old Navy shopping trip is this casual outfit. It is very simple, and is all neutral tones. My jeans are from Loft , but the henley top and poncho blanket scarf are both from Old Navy.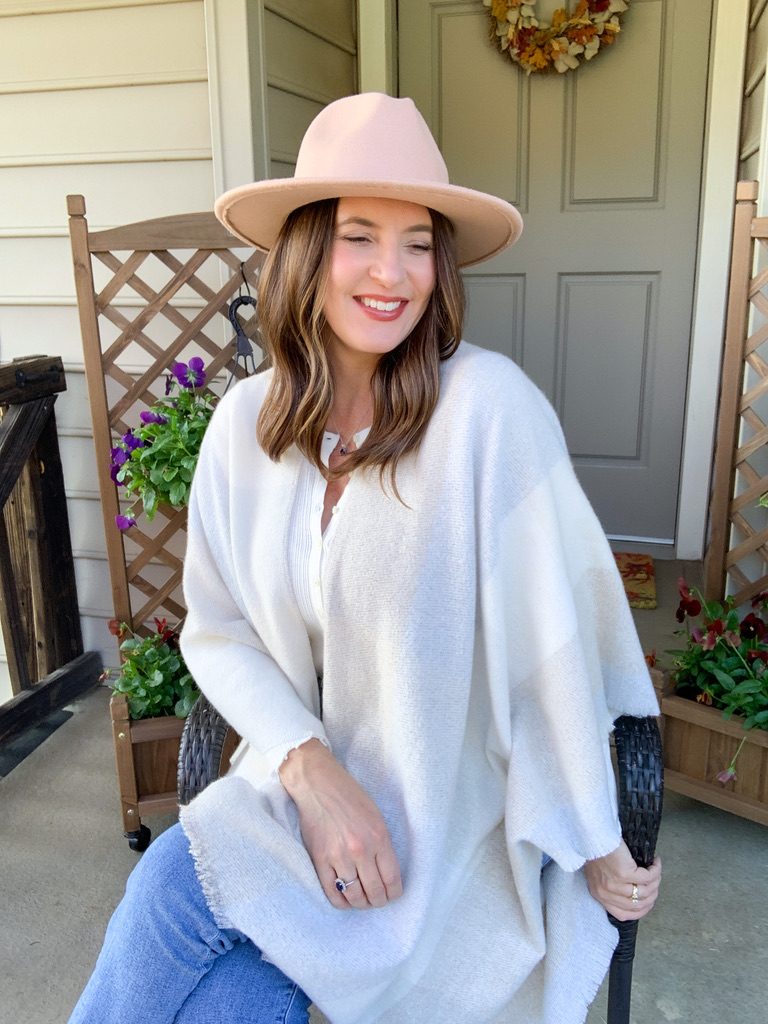 The henley top is a great base layer and can give you the same look as a bodysuit without the hassle of getting in and out of a bodysuit. This poncho blanket scarf is so elegant and comes in several color combinations. I wore this to lunch with a friend the other day, and it stayed in place nicely. I don't like wearing scarves or ponchos that I am constantly having to fidget with.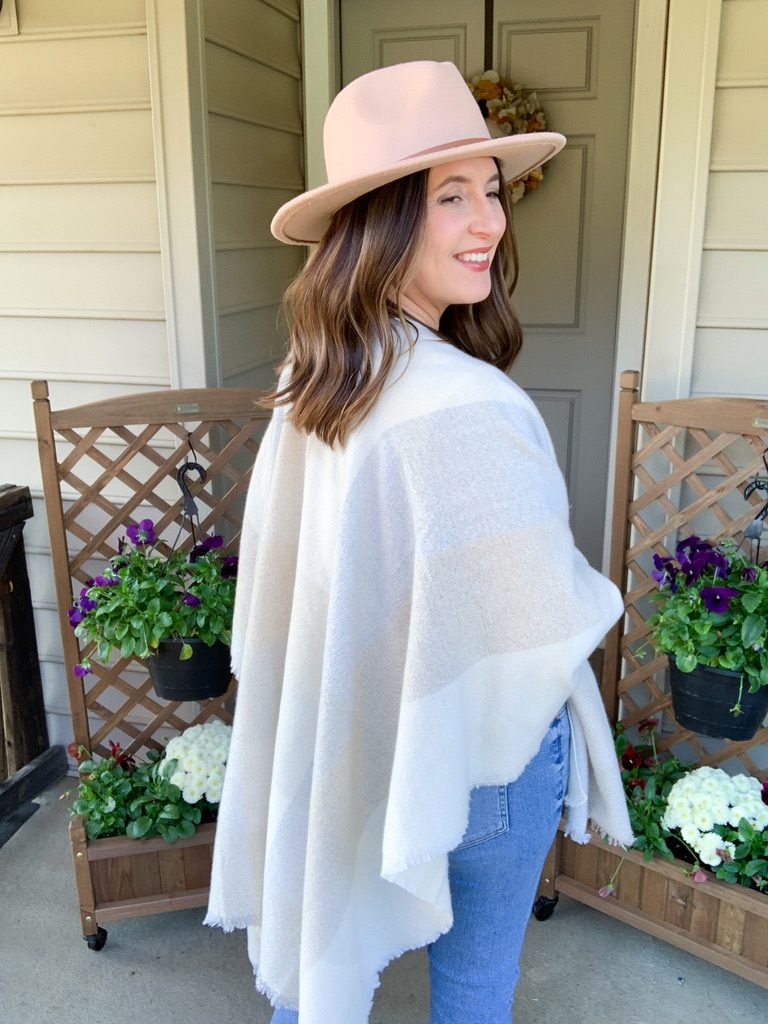 The last outfit idea is this pointelle knit sweater with a ruffle sleeve detail. If you have feminine style, then this is the sweater for you! It's a very light blush pink that is coming across more off-white in the photos. Either way, it's a great neutral .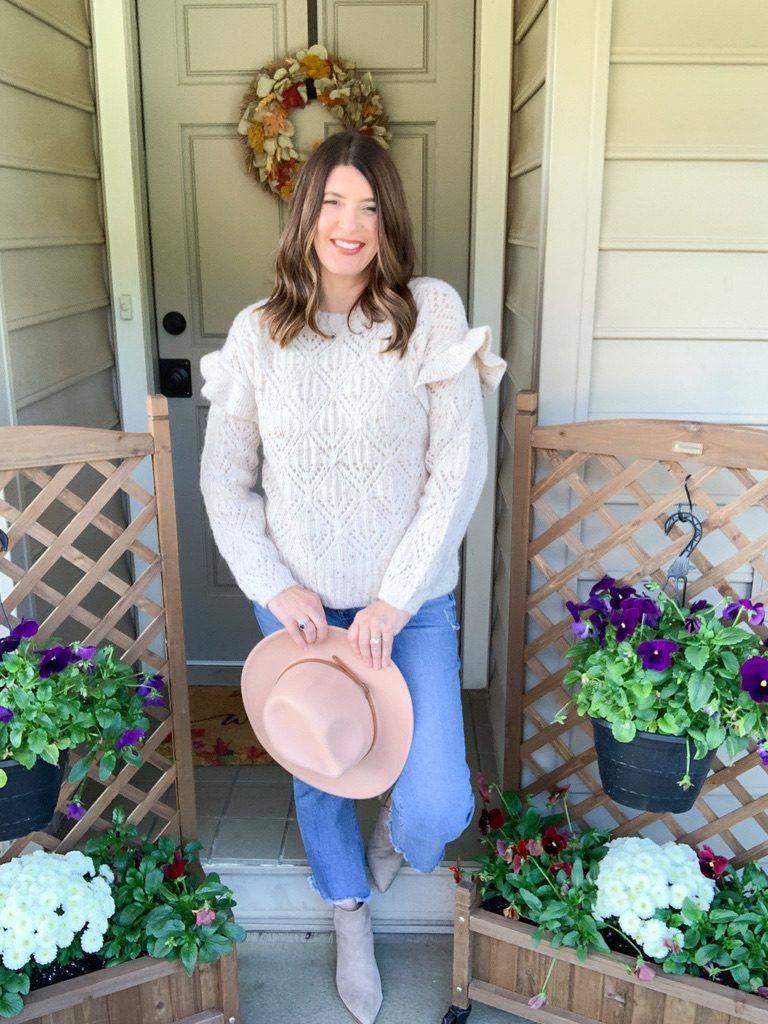 I styled it with the same jeans and neutral booties, but you could certainly wear this sweater with a skirt, over a dress, or with dress pants!