Welcome to volume 4 of weekly Walmart finds! I have had a great response to these posts, so apparently you ladies are loving Walmart as much as I do these days. I will probably keep doing the weekly posts until Christmas and then see how it goes.
This week I have some holiday inspired looks and as always, some comfy cozy styles too! You will notice in these photos that I have put up my Christmas tree and done some decorating. As many of you know, we moved this past summer into a much smaller home. When I got out the Christmas tree last week, my husband and I realized that our 9′ tree would not fit our 8′ ceilings!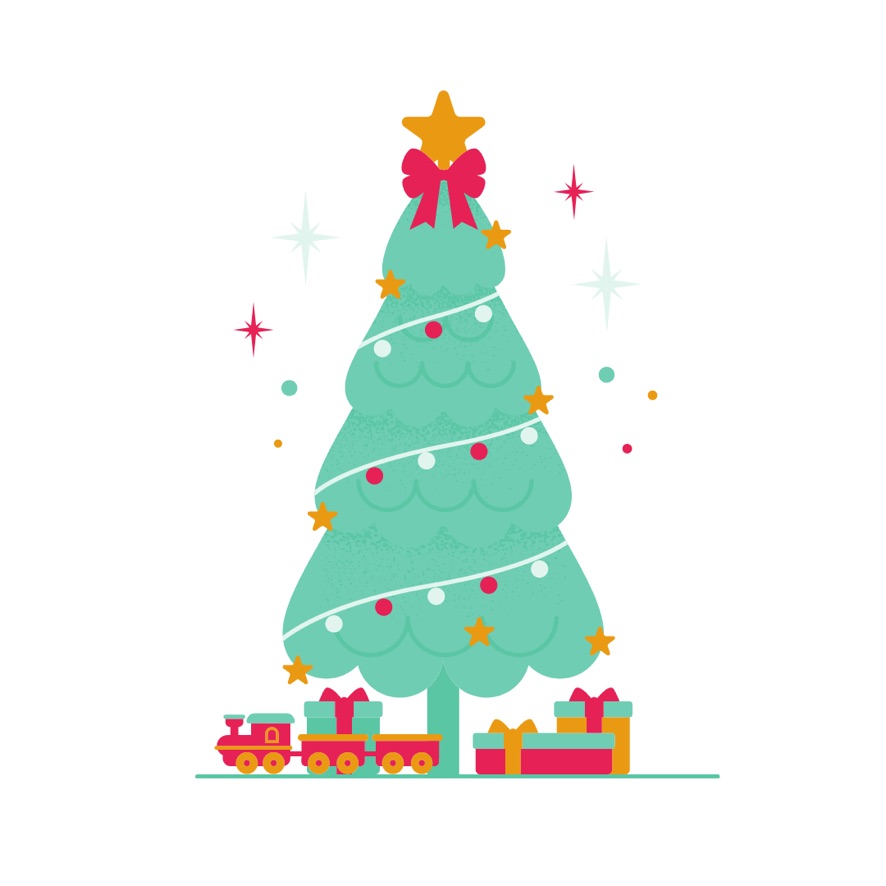 We rushed out to find a new tree, and let me tell you they are already picked over. If you want or need a new artificial tree this year, don't wait! I linked a couple of pretty ones from Walmart last week. You can see that post here if you want to shop some of those.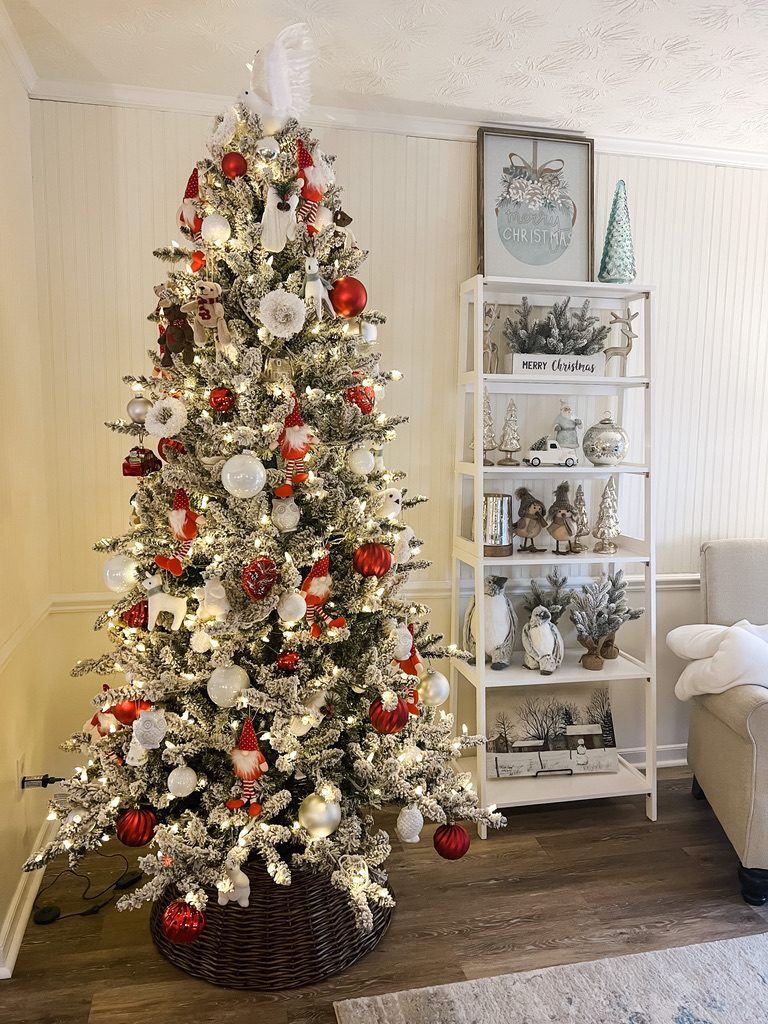 Here is how our tree turned out. I didn't use even half of our ornaments, but I think it looks nice. Notice the little red and white gnomes from Walmart that I featured a few weeks ago. They look so cute on the tree!
Holiday P.J.'s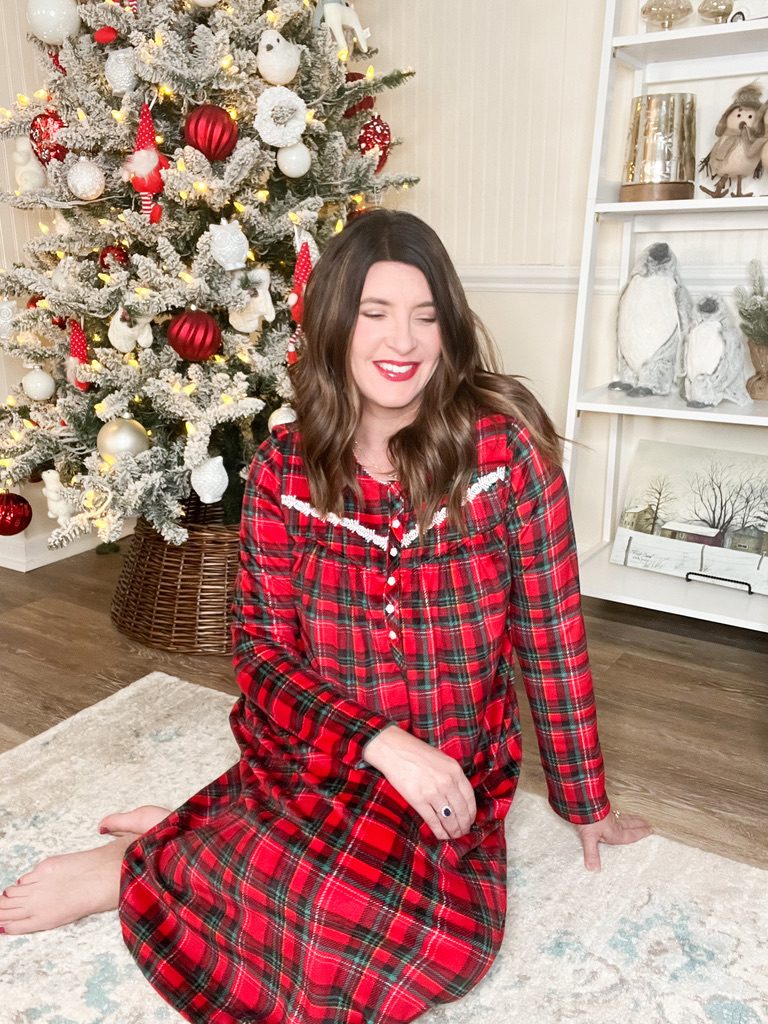 Now is the perfect time to pick up some holiday pajamas while they are still in stock. Secret Treasures always has the most soft and cozy p.j.'s and loungewear! You really can't go wrong with any of them.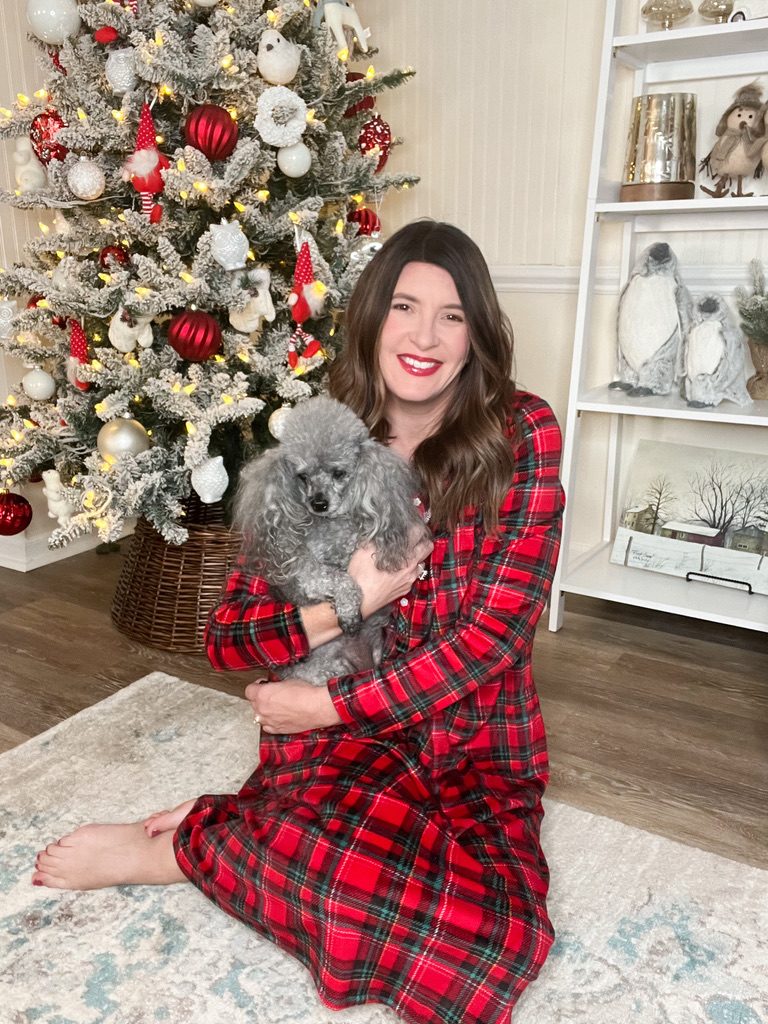 Nothing says Christmas like traditional red plaid. I don't usually wear gowns, but they didn't have this print in the two piece top and bottoms set in my size. I will link both styles. Claire decided she wanted to be in these photos. Bless her little heart, she is getting up there in age and I'm treasuring every moment with her.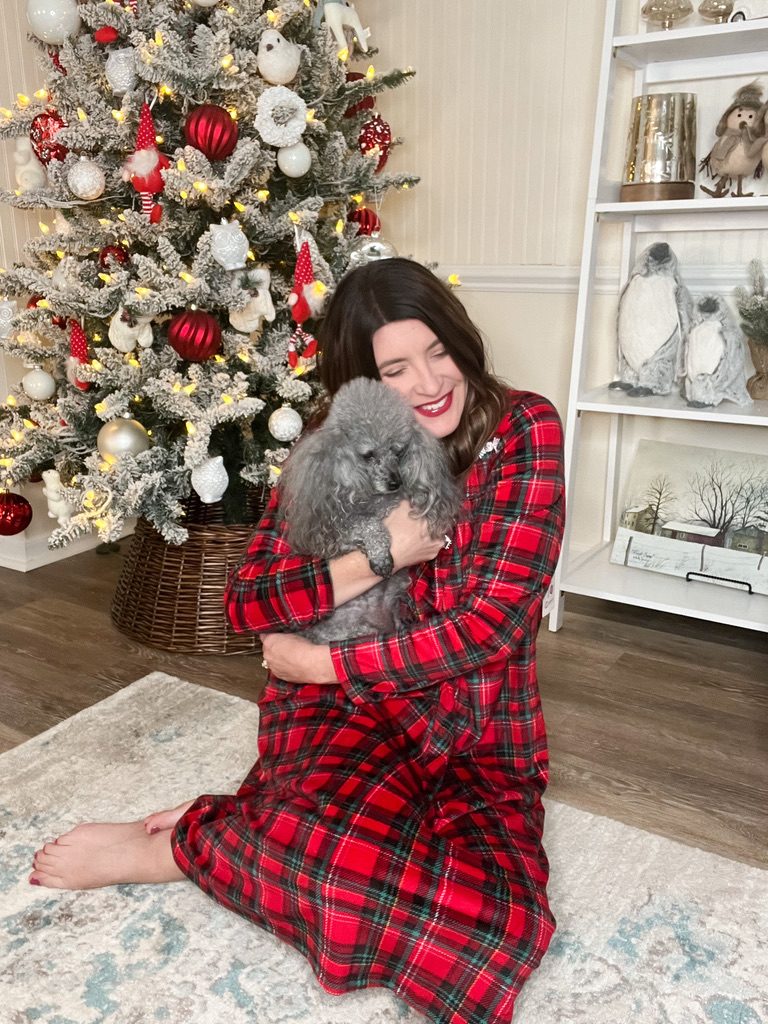 I'm wearing a size medium in this festive holiday gown, and it is made from the same buttery soft fabric as the pajama sets. Be sure to scroll through the shopping widget to see some more holiday pajama styles!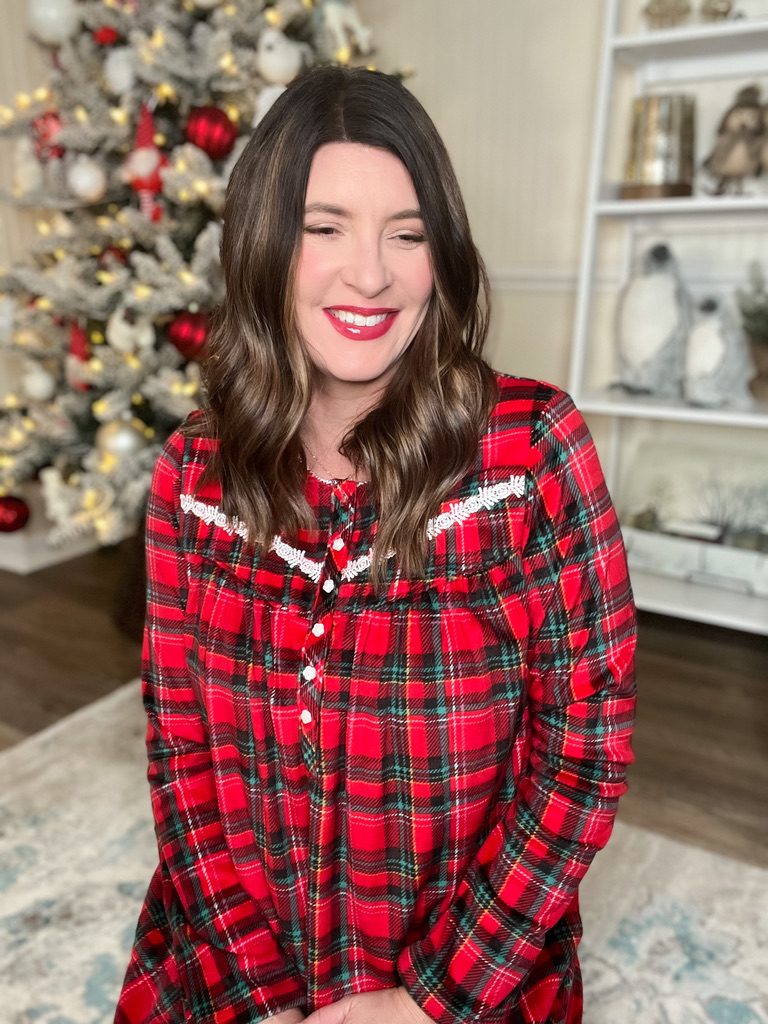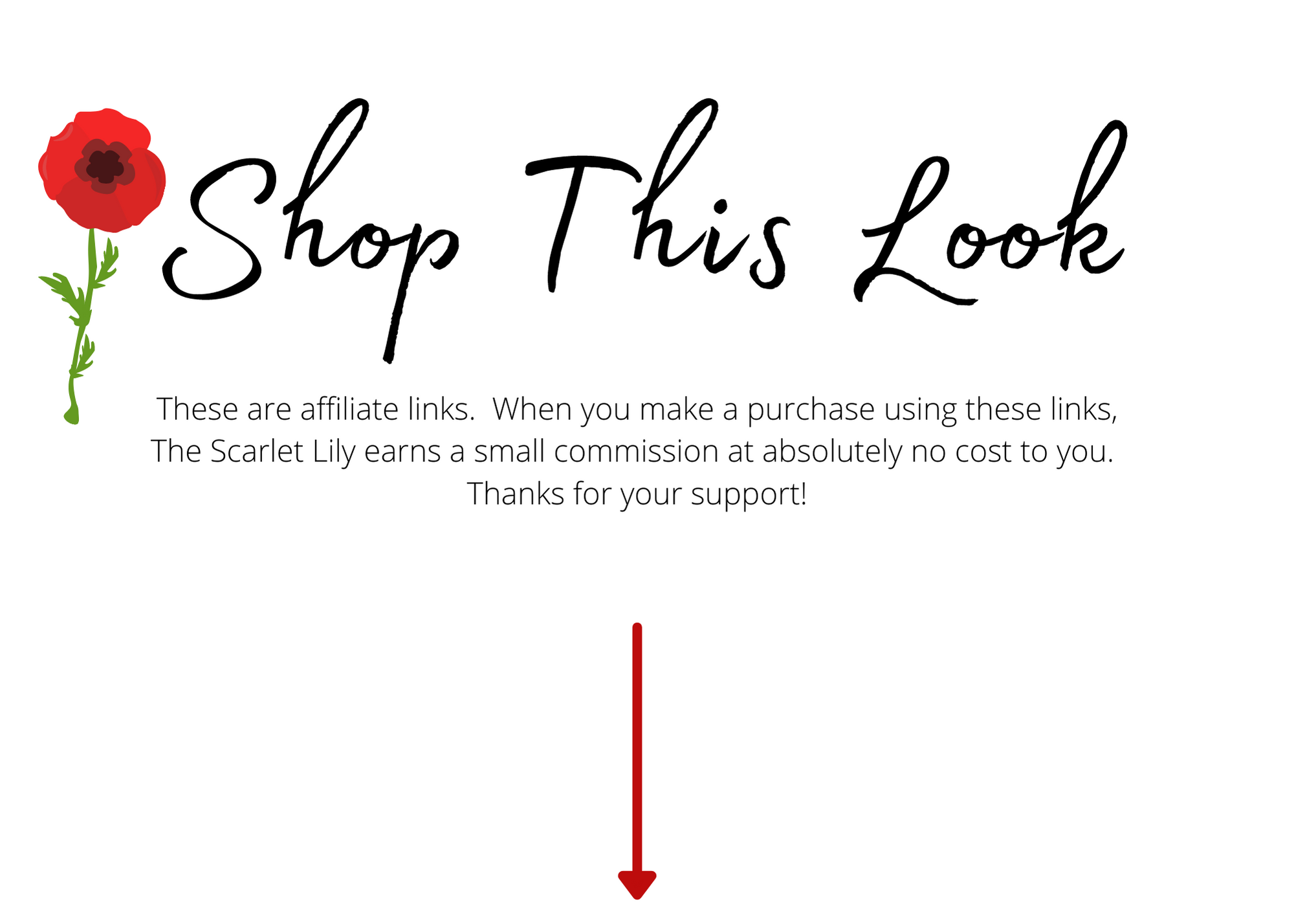 Corduroy Flare Pants + Waffle Knit Tunic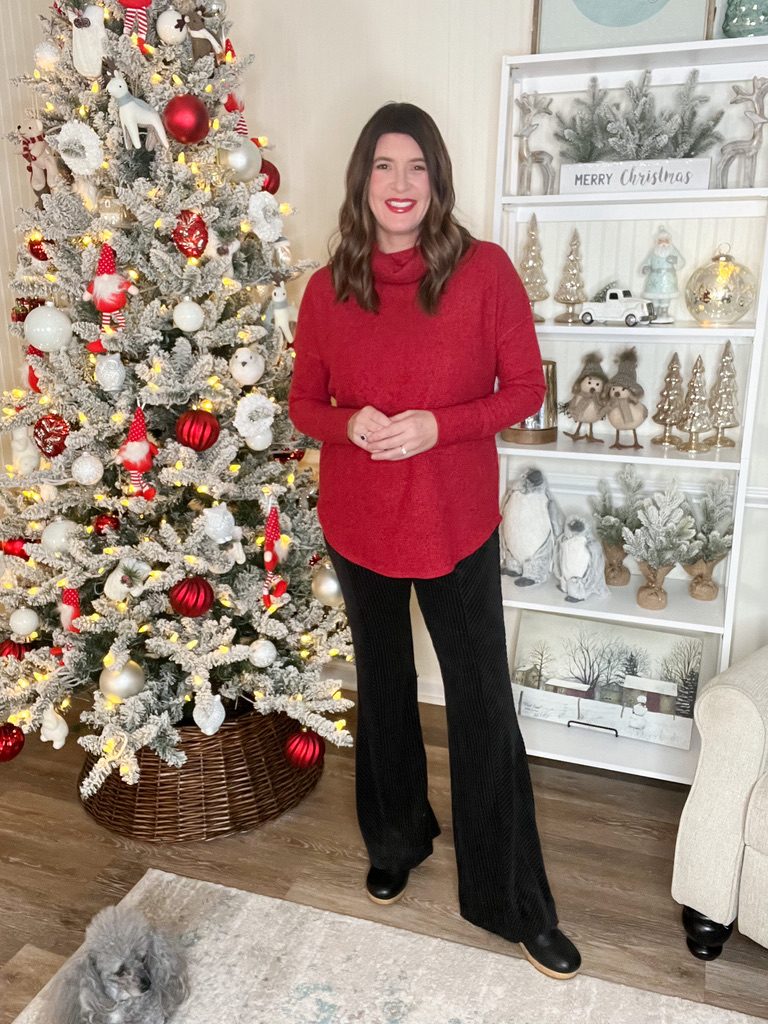 These corduroy flare pants feel like yoga pants, but have a nice thick texture that makes them perfectly appropriate for wearing like regular pants. They are ribbed and very soft. No Boundaries is a junior brand, so I sized up to a large.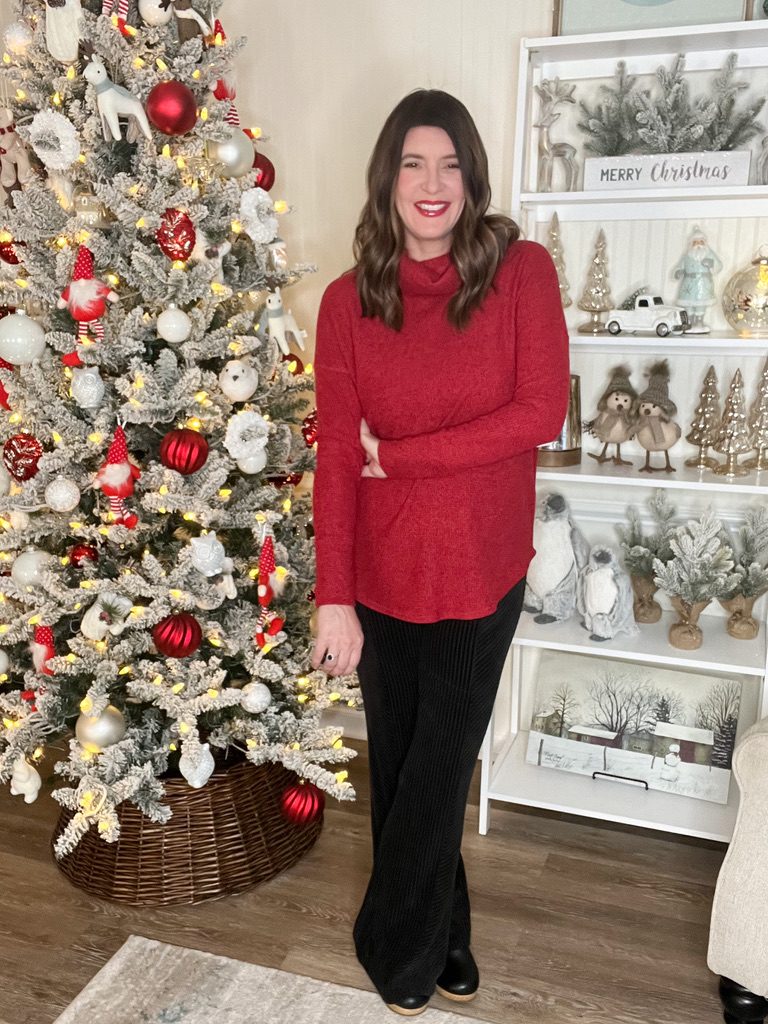 The black seems to be sold out online, but check your local Walmart stores. Hopefully they will restock online, but these also come in a few other colors that are available.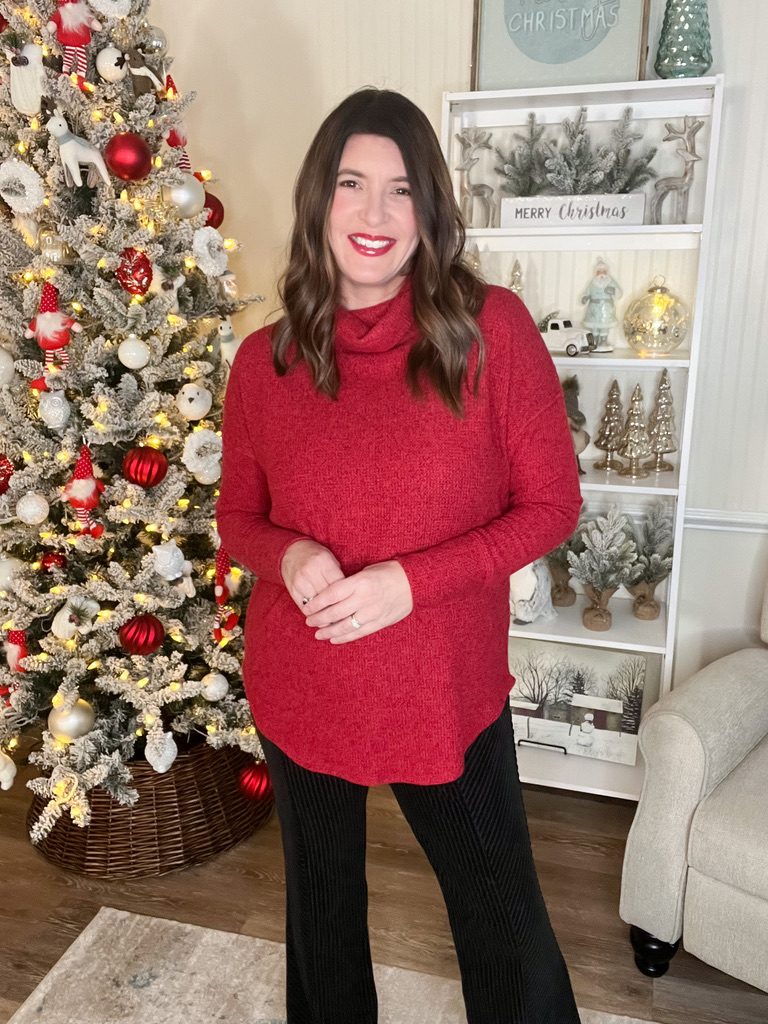 This waffle knit tunic by Time and Tru is super comfy and the red would be a good holiday piece to have on hand. This fabric is softer than the typical waffle knit which makes it a pleasure to wear. I'm wearing a medium and it still gives me an oversized fit. Other colors are available.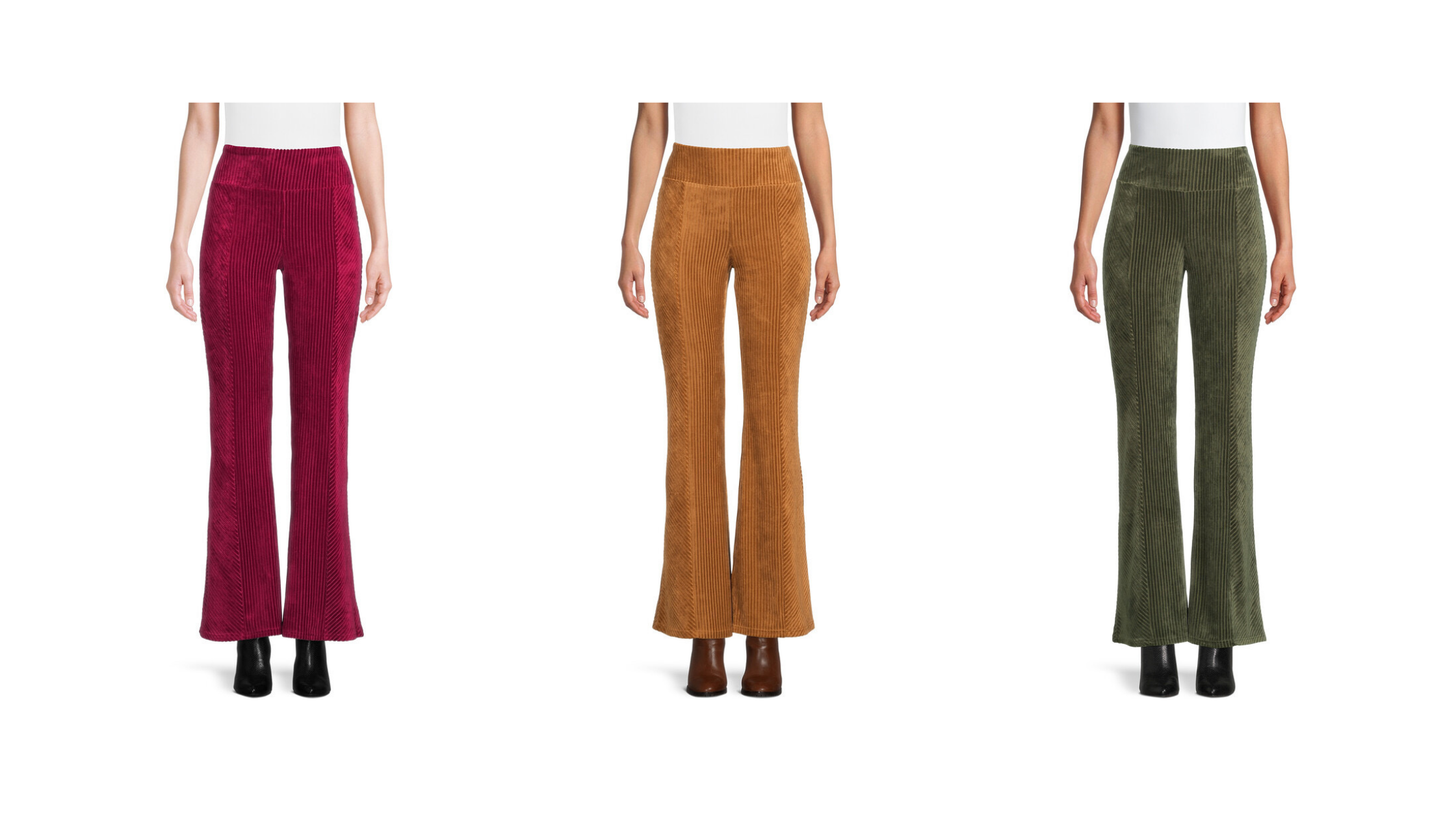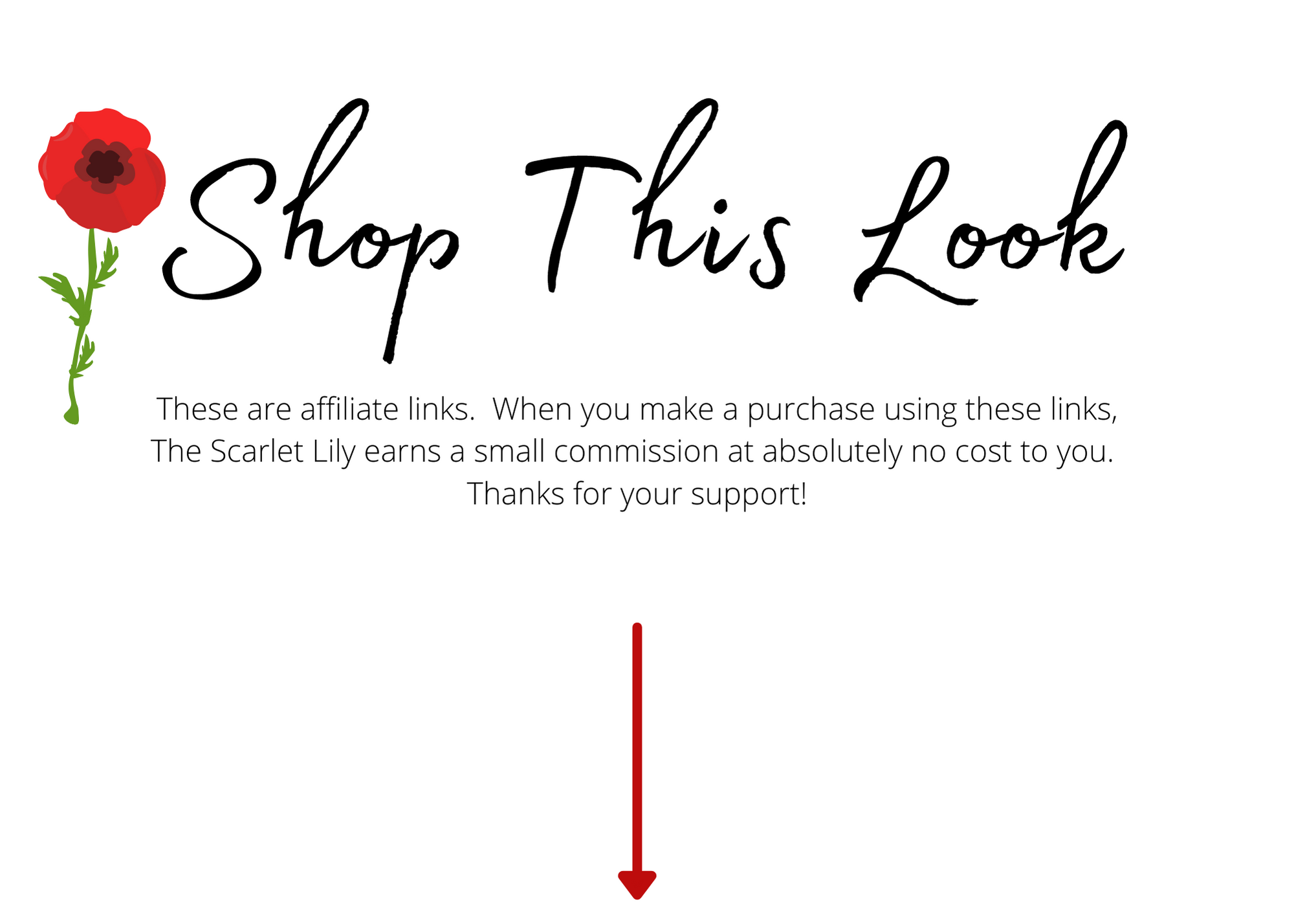 Sherpa Pullover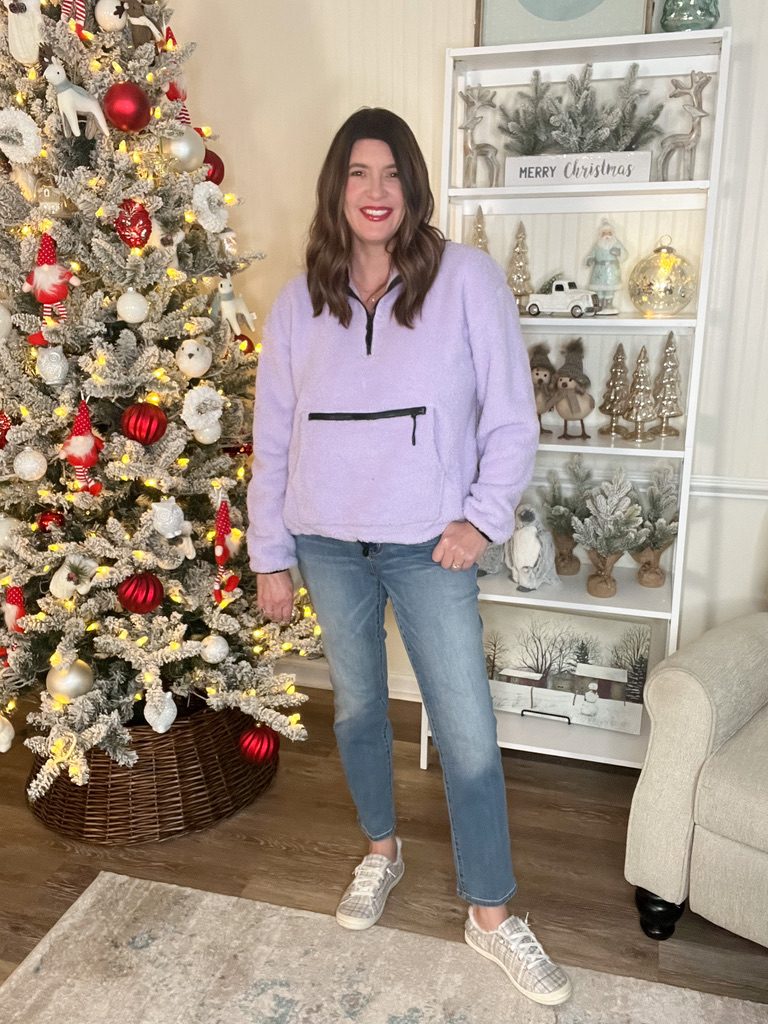 I'm really excited to share this sherpa pullover with you because it's probably the best deal in this post! This is only $10!! I styled it here with straight leg jeans and sneakers both by Time And Tru. My exact jeans aren't showing up on the Walmart website, so I will link some similar options.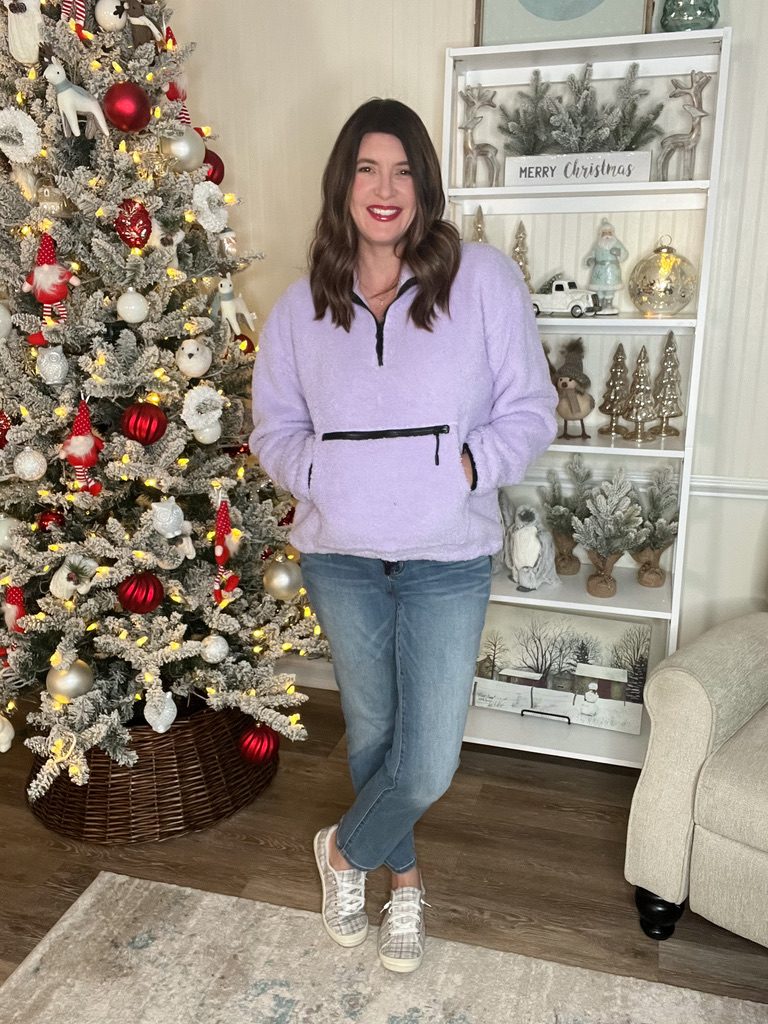 This is also the No Boundaries brand, so size up. I'm wearing a large. I'm loving this lavender color, but there are several other colors to choose from. I will probably add at least one more of these to my current wardrobe and they would also make wonderful gifts!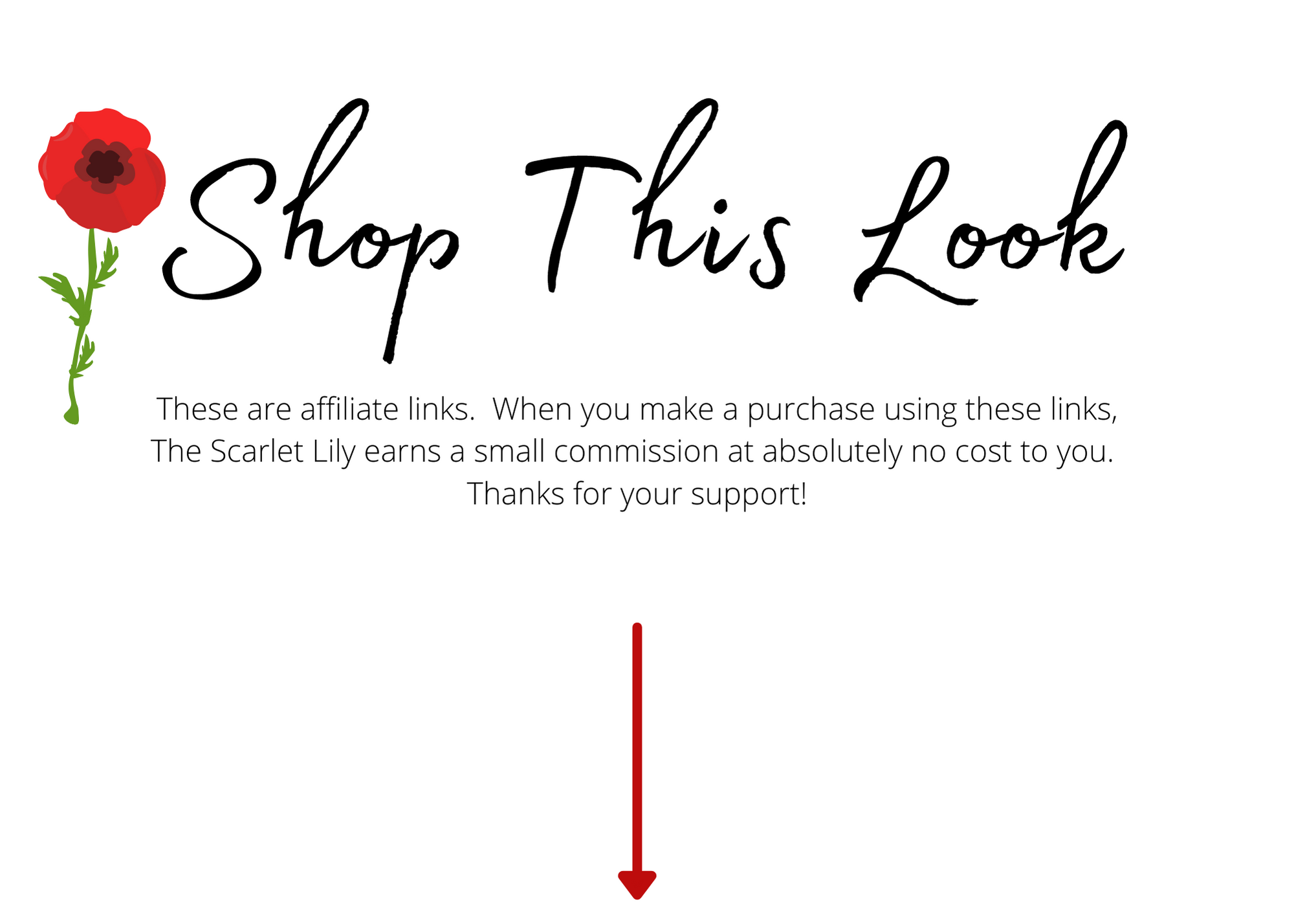 Cowl Neck Tunic Sweater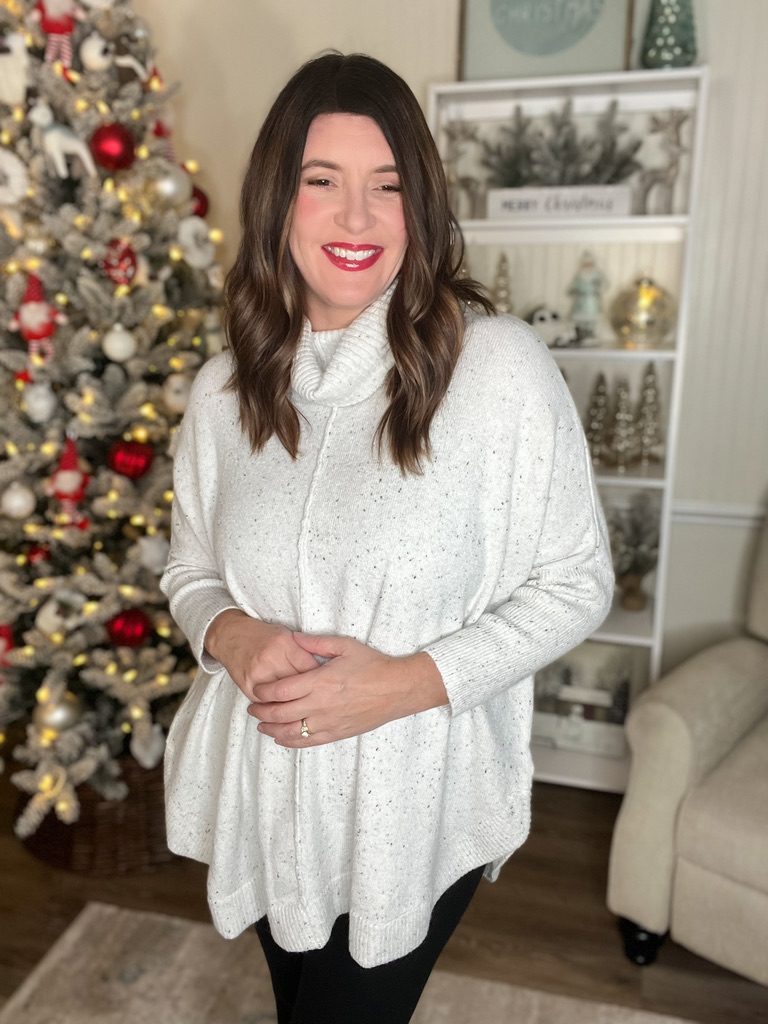 Next is this cowl neck tunic sweater by Time and Tru. This is another cozy piece that can be dressed up or down. I sized up to a large to make sure it was long enough to wear with leggings. I chose the winter white, but it also comes in four other colors for only $16.98.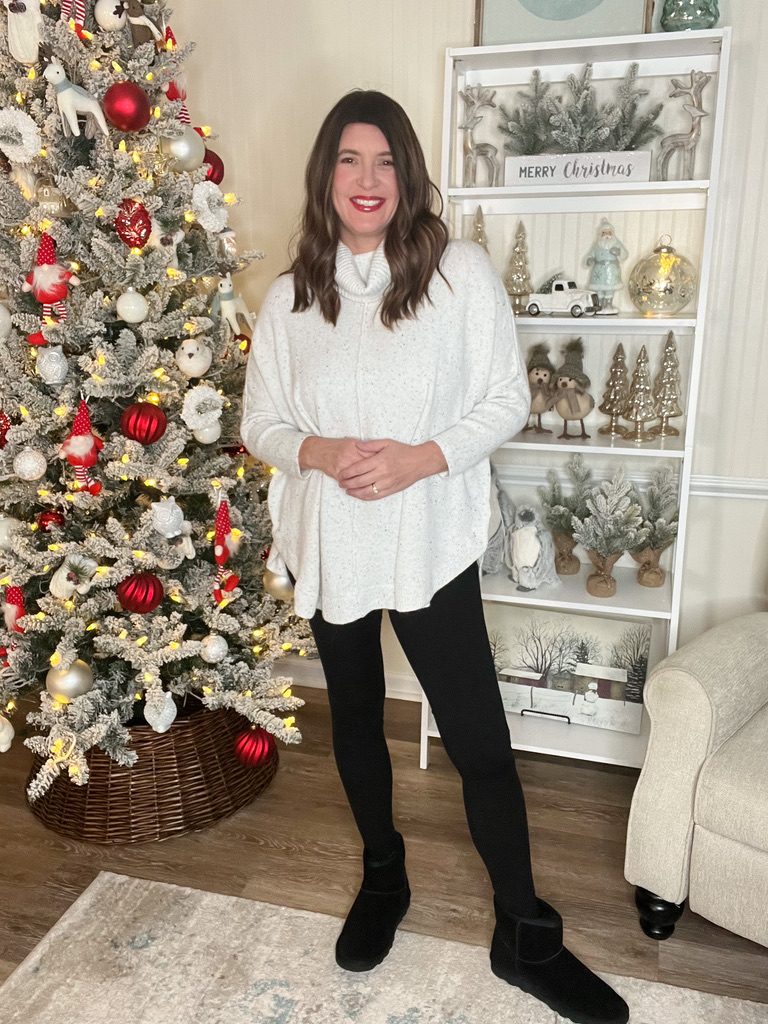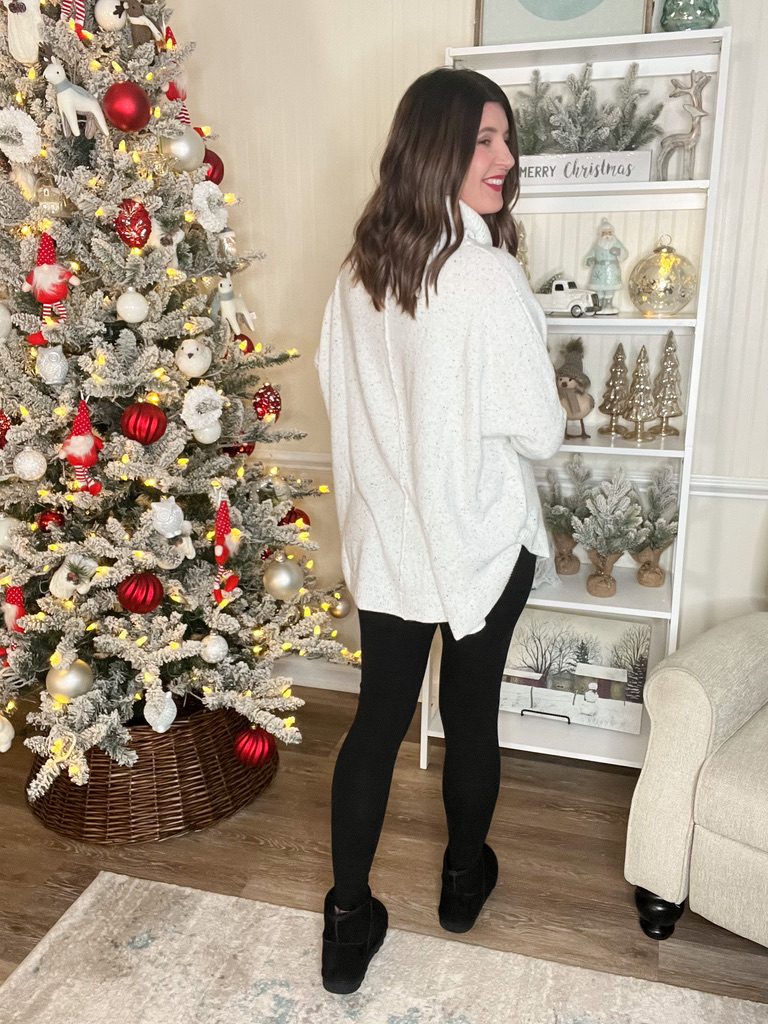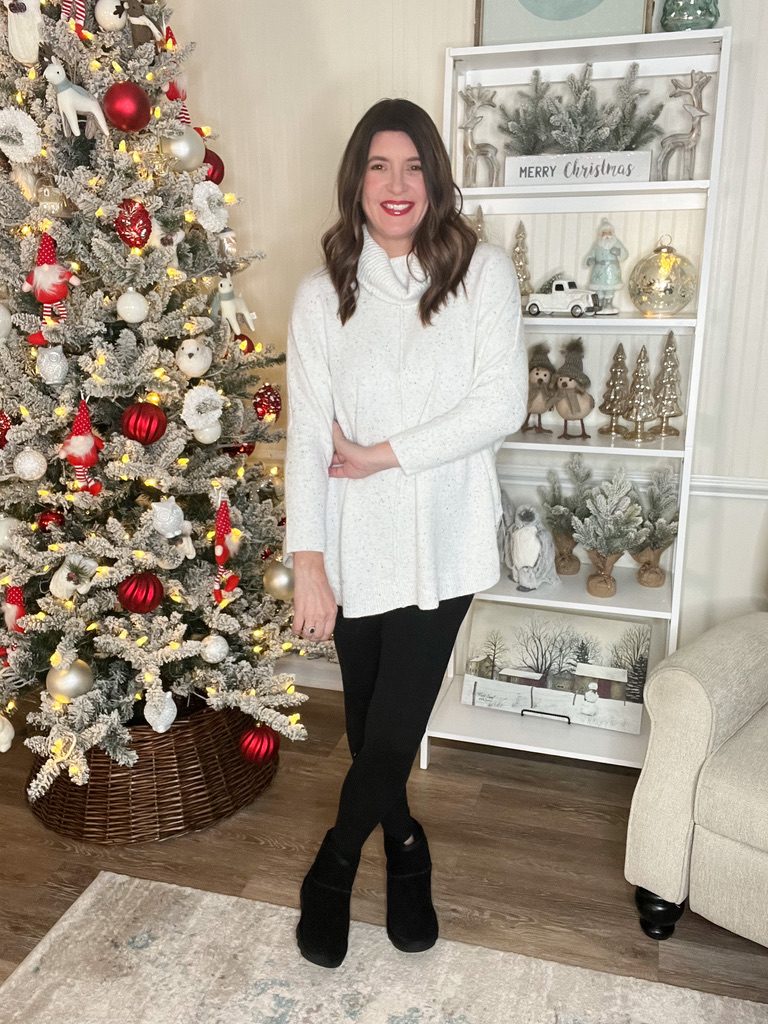 My boots are another recent Walmart find. These are the Mini Suede Boots by Time and Tru. These are great for cold days and pair perfect with leggings! For just under $20 these are a great deal and I will be wearing these on repeat throughout the winter months. They have a lower shaft and are easy to slip into and out of. Color choices are black, leopard, and pink.
Time And Tru Suede Boot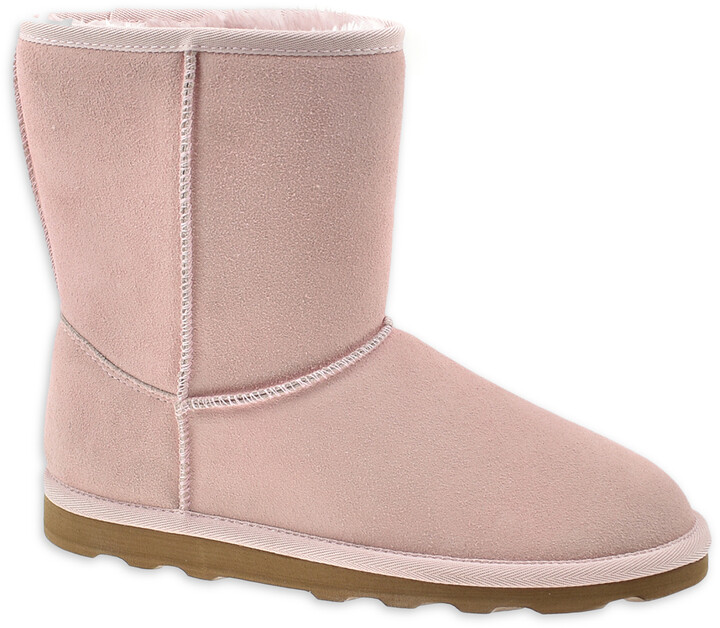 If you prefer a little bit taller ankle boot, these Time And Tru Suede boots are also a good find. I picked up this pair in pale pink ( I liked this pink better than the darker pink that the previous boot comes in).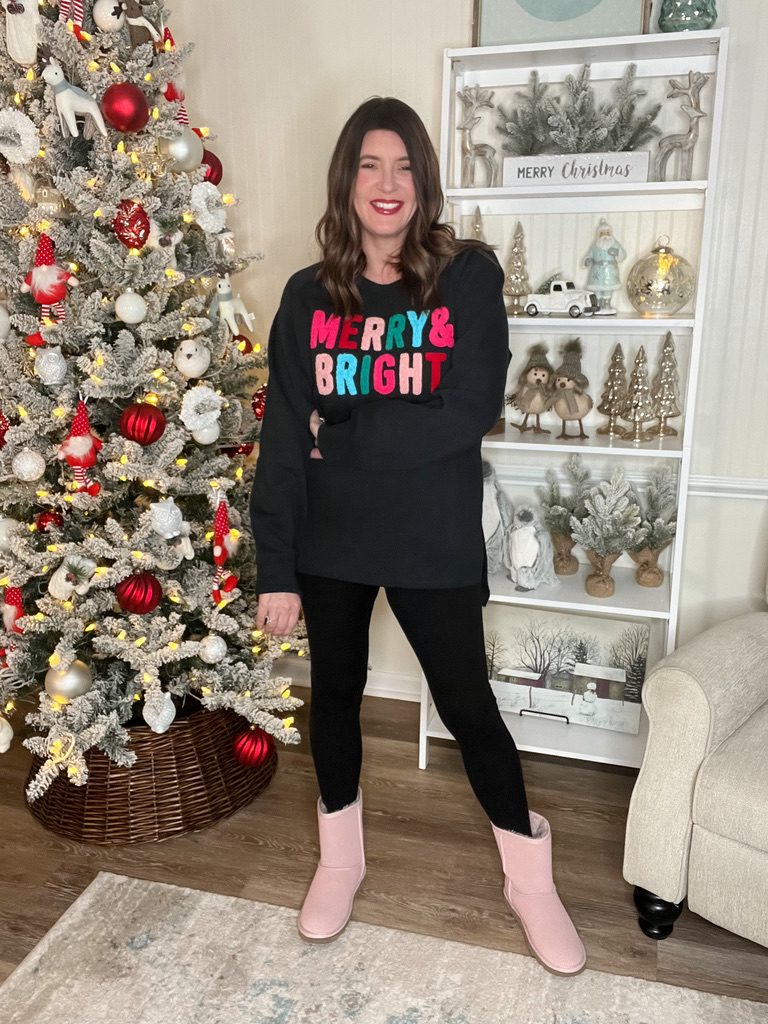 I'm wearing here with my new holiday themed sweatshirt from Sam's Club. Sorry I can't provide a link for this, but check your local Sam's Club and they might have it.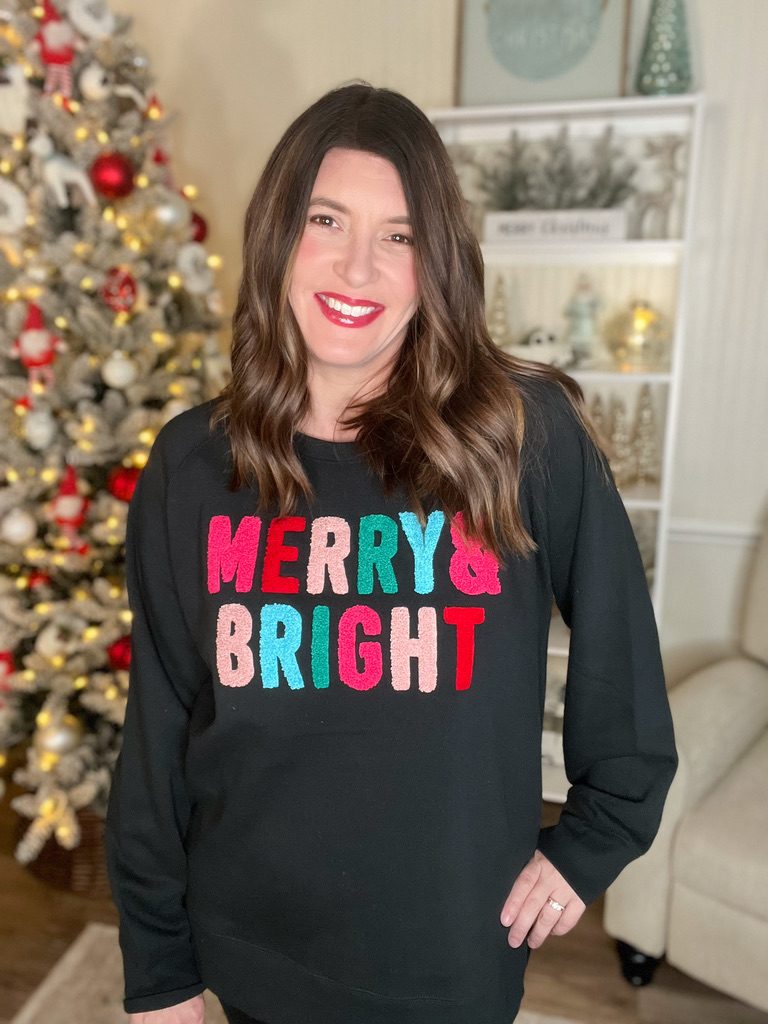 This Time And Tru Cozy Wrap is another great layering piece. You can wear it as an accessory or just curl up on the sofa and use it as a blanket! I purchased this one for myself, and it comes in a few other prints as well.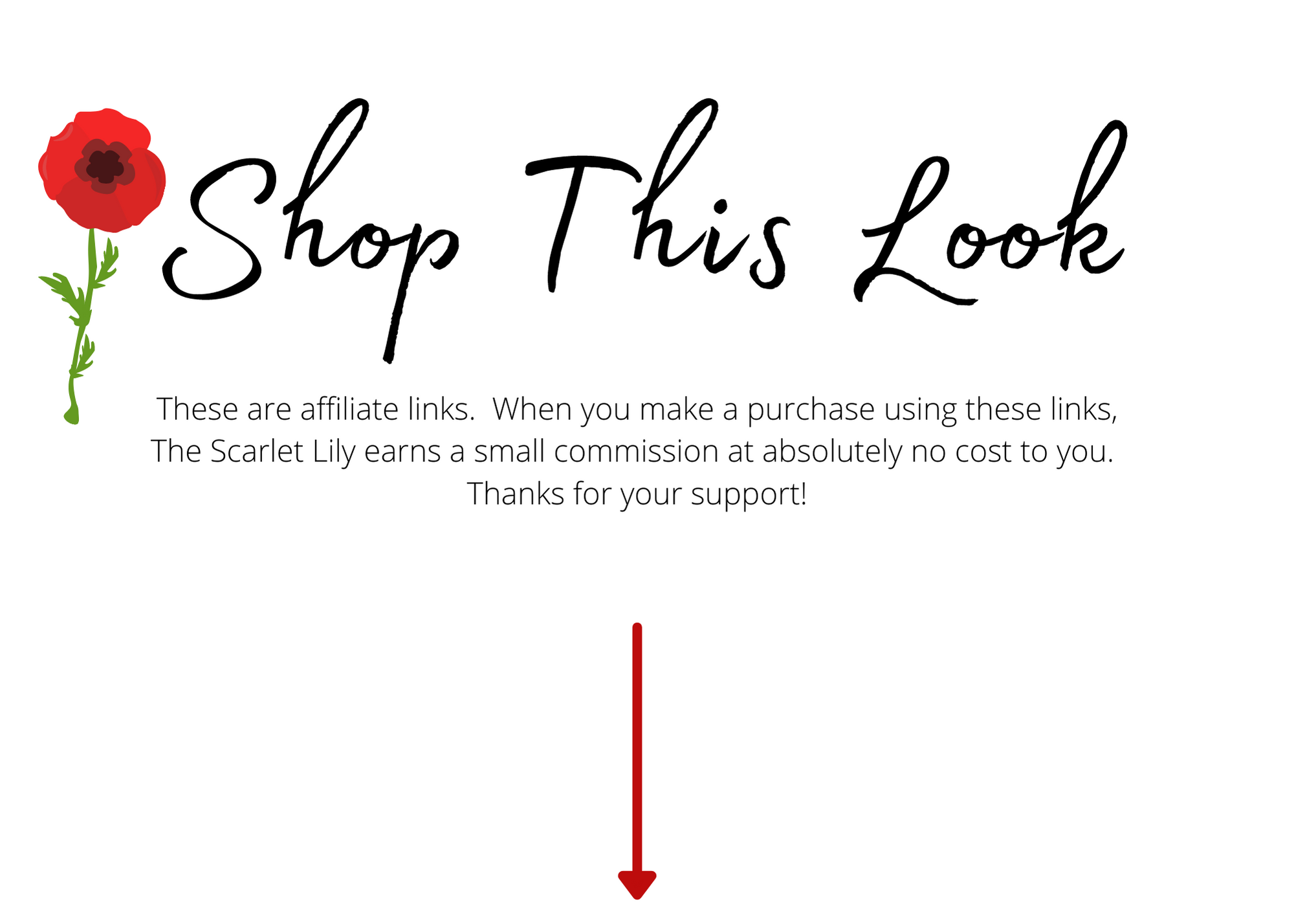 For The Home
Holiday Throw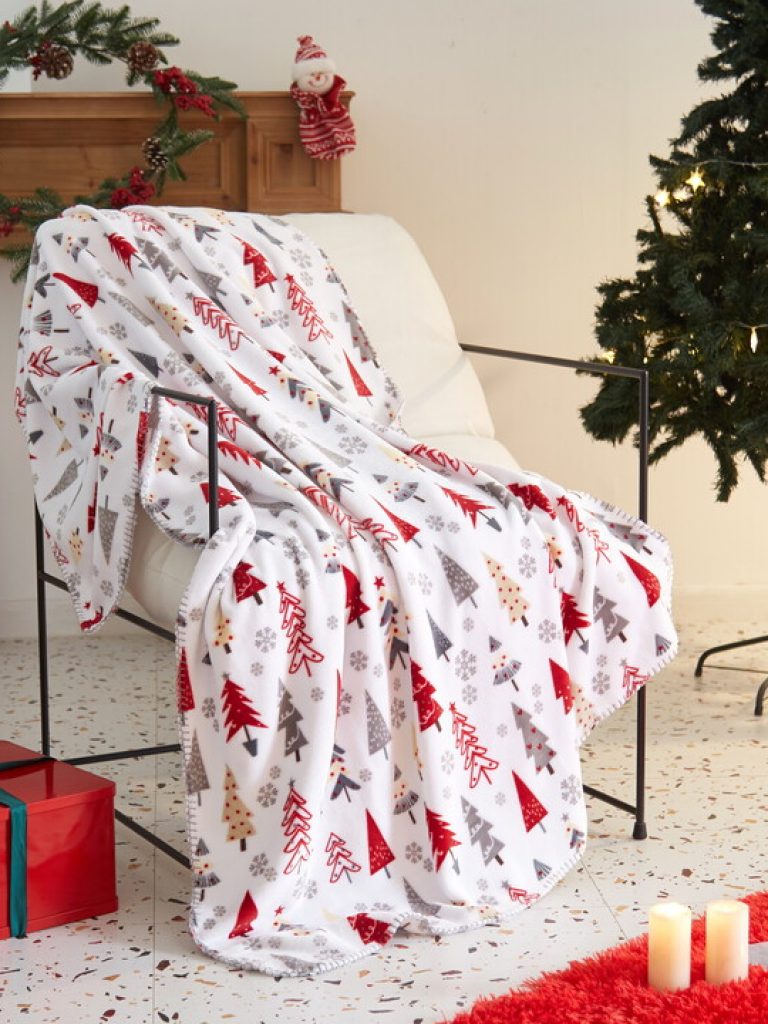 I picked up this holiday throw (50×60) for only $5! It comes in multiple prints and is very good quality for the price! These would also make nice gifts. Here are the other prints: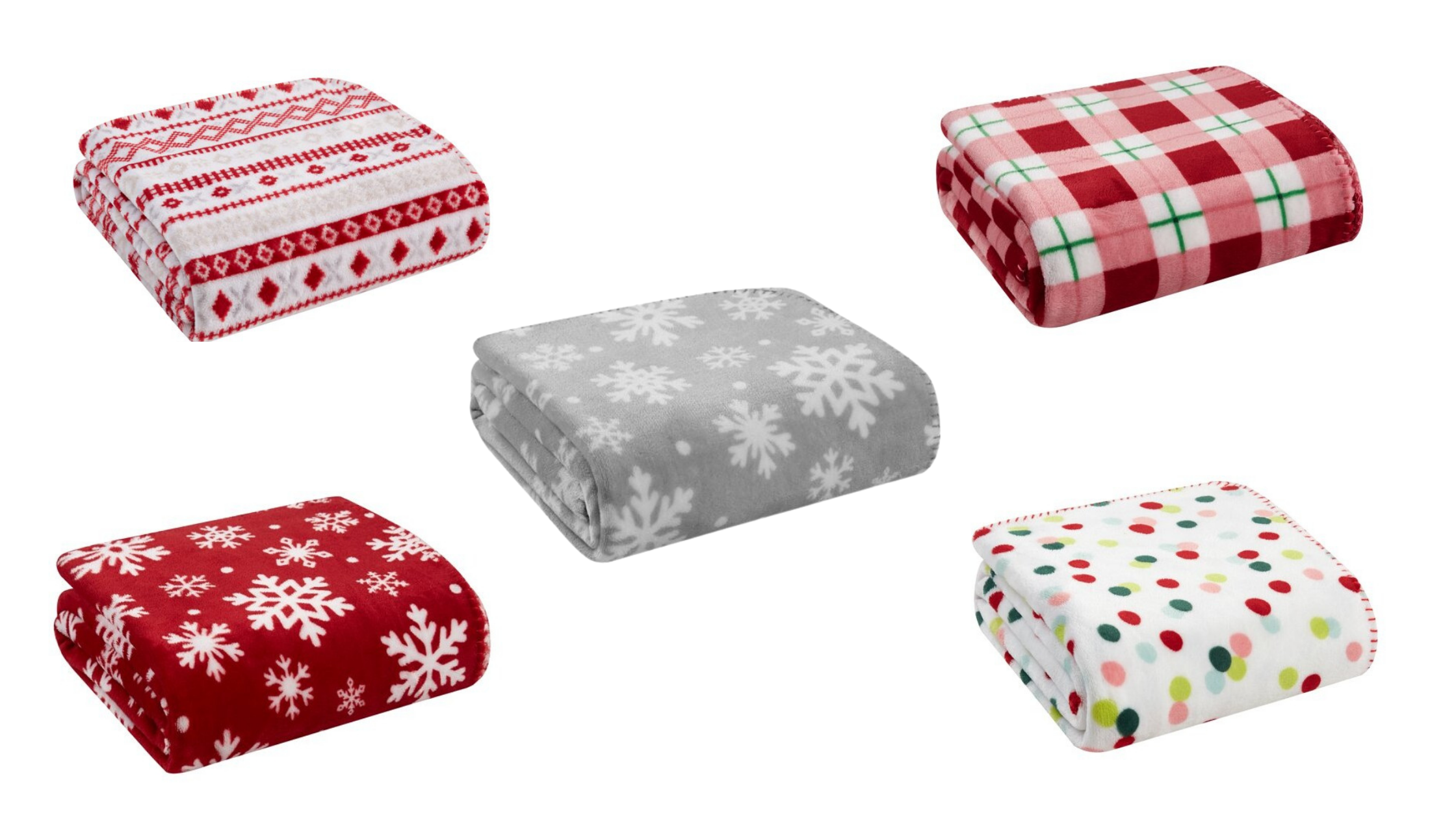 Don't forget to follow me over on Instagram where I share several times a week! If you haven't subscribed to my email newsletter, you can easily sign up to receive special content and have all new blog posts sent right to your inbox.