How do you feel about Valentine's Day? For my husband and myself, we don't place a lot of emphasis on the day itself. We acknowledge it and certainly make an effort to let each other know how much we care about each other, but as far as making a big deal about Valentine's Day…not so much. That being said, I still feel the urge to wear something a little special on Valentine's Day but I don't want to necessarily buy something new. I thought it might be fun to pull out some of my favorite Valentine's Day looks from recent years so you could shop your closet for Valentine's Day with these outfit ideas as inspiration.
Anything With Hearts On It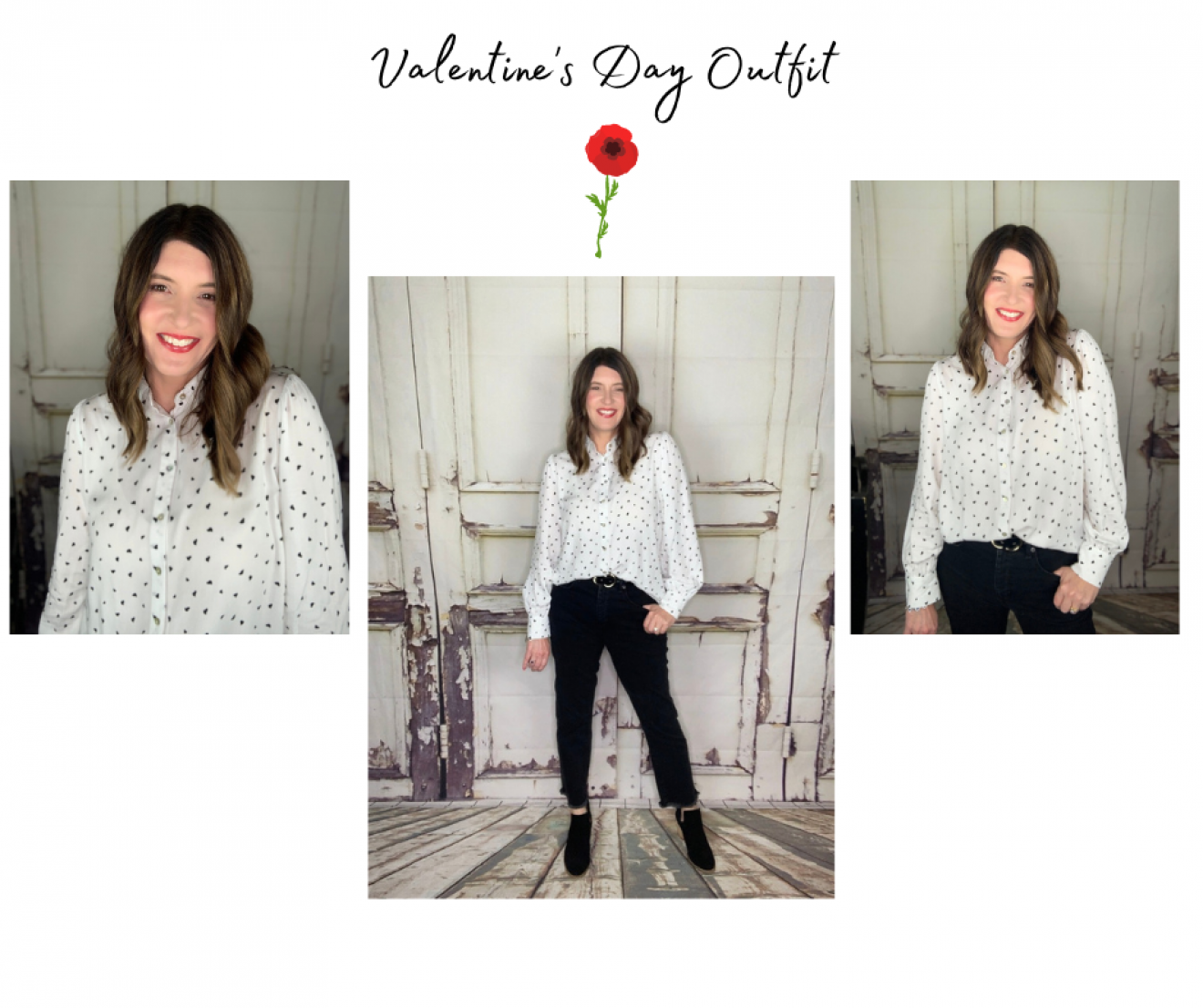 Let's start with the most obvious…anything with hearts on it would be perfect for Valentine's Day. The good thing about this look is that it really never goes out of style, so if you have something with hearts on it pull it out of your closet.
This black and white button down with hearts was either a Marshall's or T.J. Maxx find. This is a great place to find heart themed tops and sweaters for affordable prices.
To take this outfit up a notch, layer a red sweater over the top! This is my favorite V-Neck style by Amazon Essentials.
Similar Heart Top // Red V-Neck Sweater
If you like to wear graphic tees, Amazon has an abundance of choices. This one is from a couple of years ago.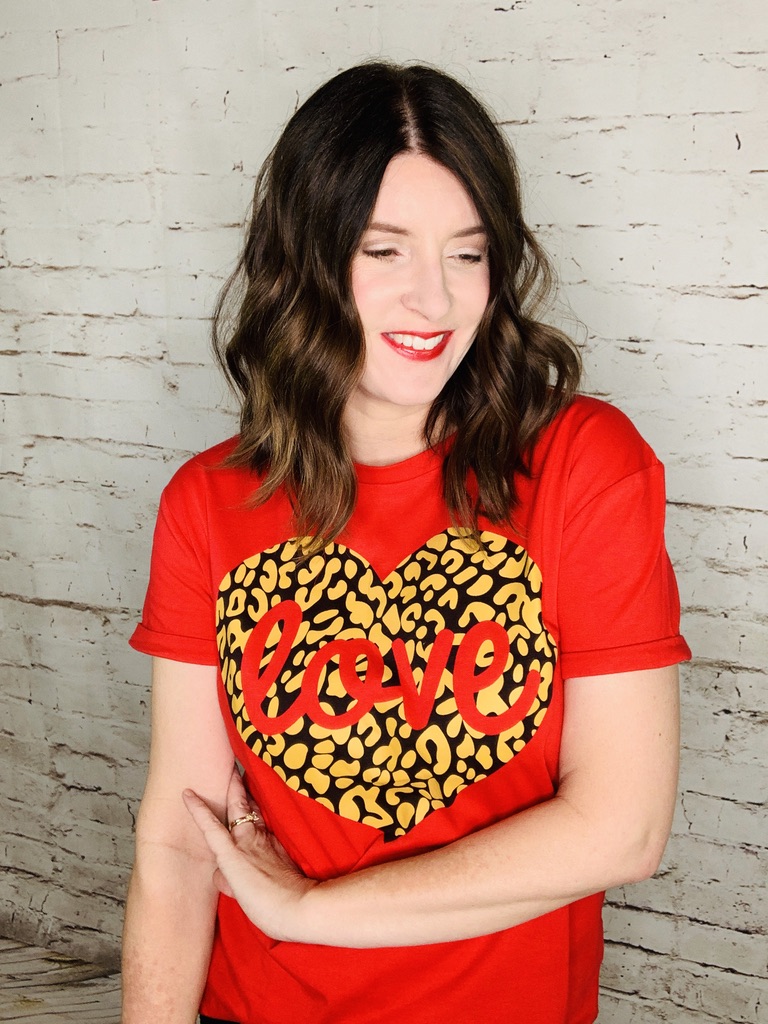 If your style is a little more feminine, this heart peplum sweater is a good option. This was from Loft a while back, but I will try to link something similar.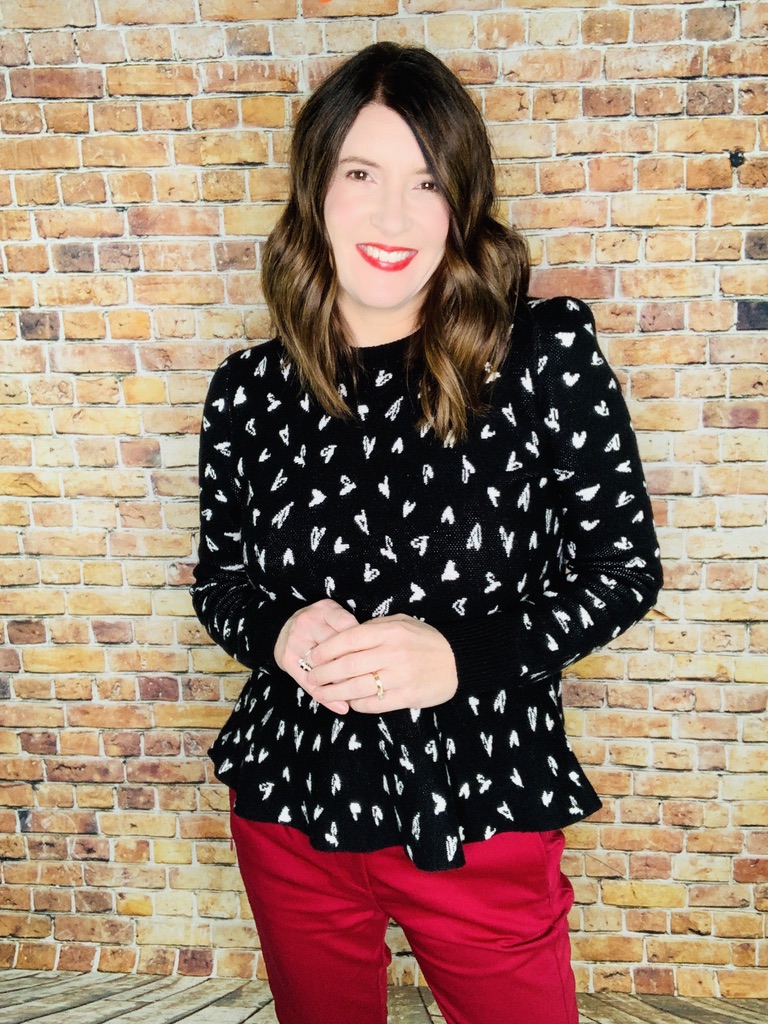 Staying in for the night? Some cute loungewear with hearts on it will set the mood.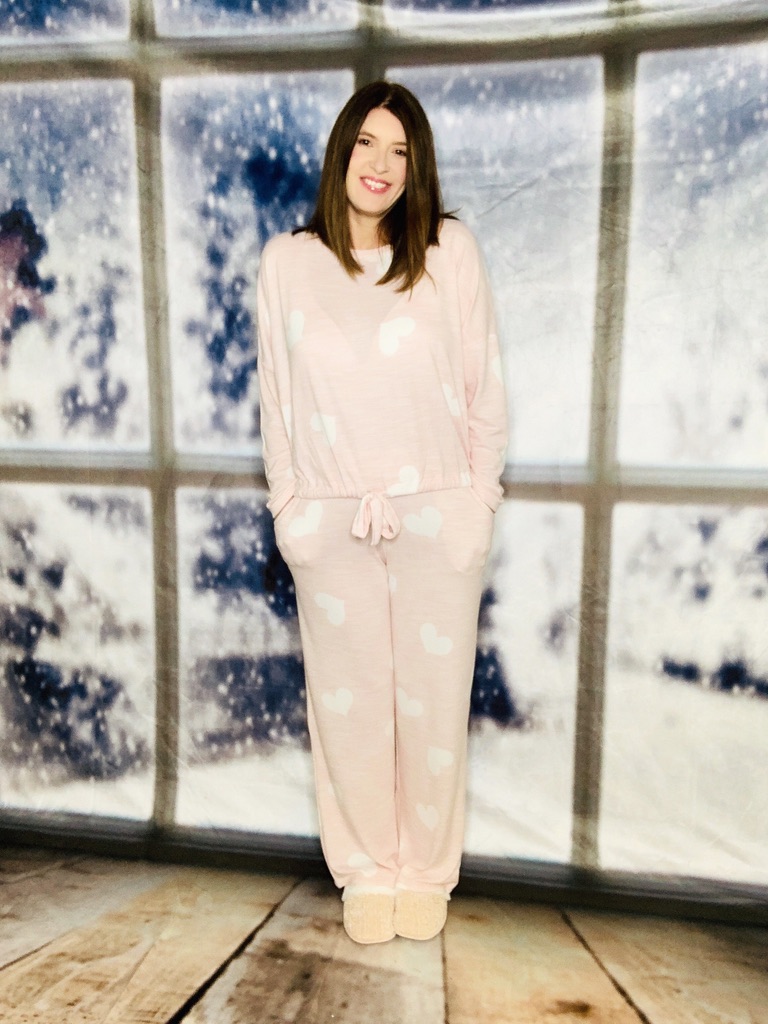 This little black and white heart dress is from my early blogging days, but if I still had this dress I would wear it!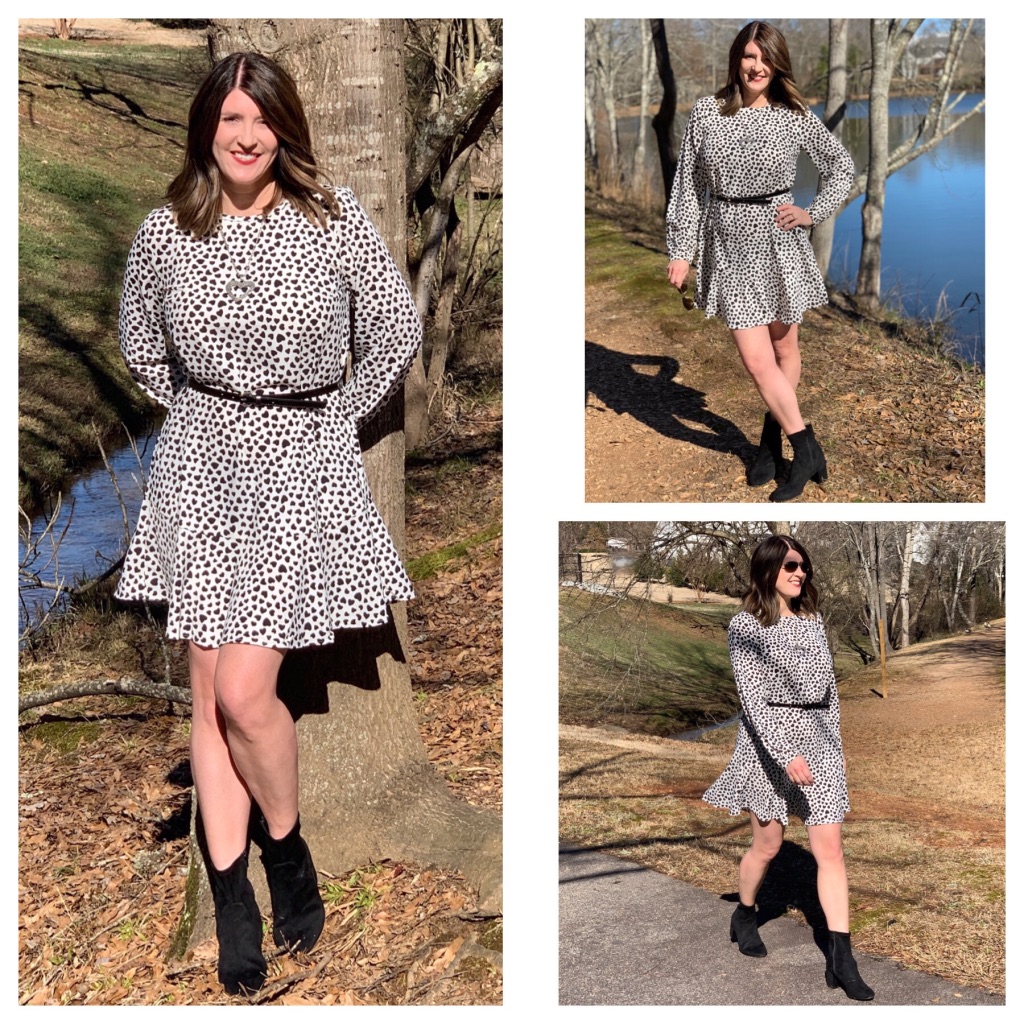 Wear A Red Lip
I am not one of those women who think just because I'm over 50 I can't wear a bold lip color. I think it has less to do with age and more to do with the shade, texture, and finish of the lip product you are using. Of course your skin tone also plays a role.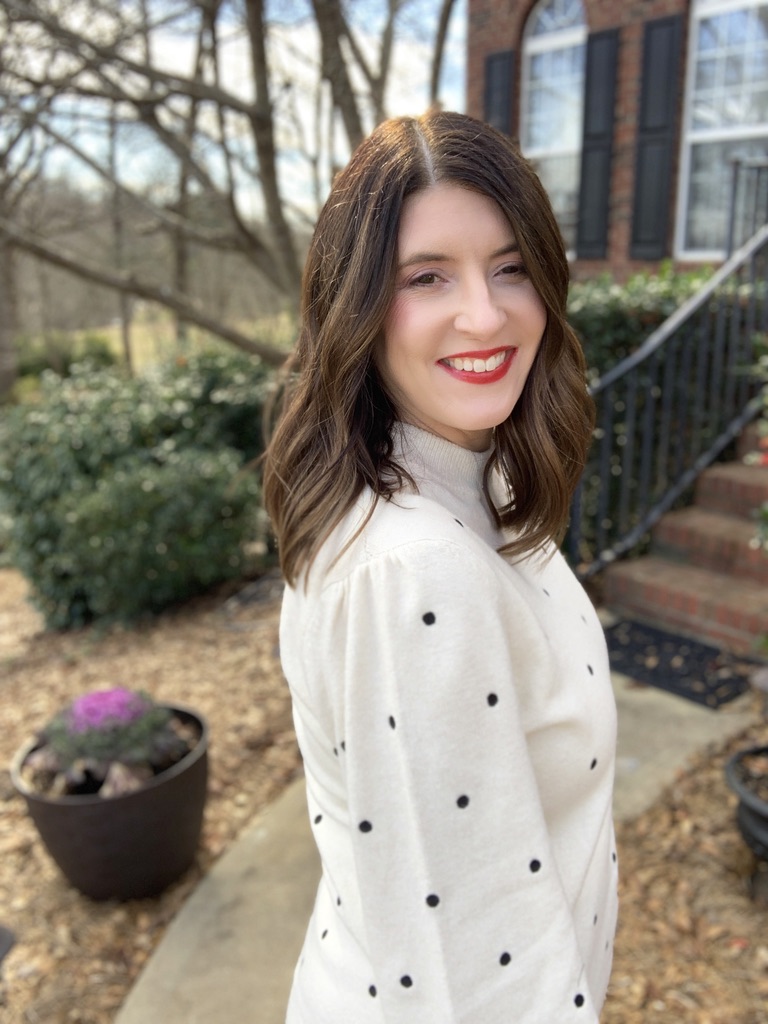 I look best in cool tones, so I look for a red lipstick that does not have any orange undertones. Instead think purple undertones. My favorite red lipstick is the L'oreal Colour Riche Shine #924 Enamel Red.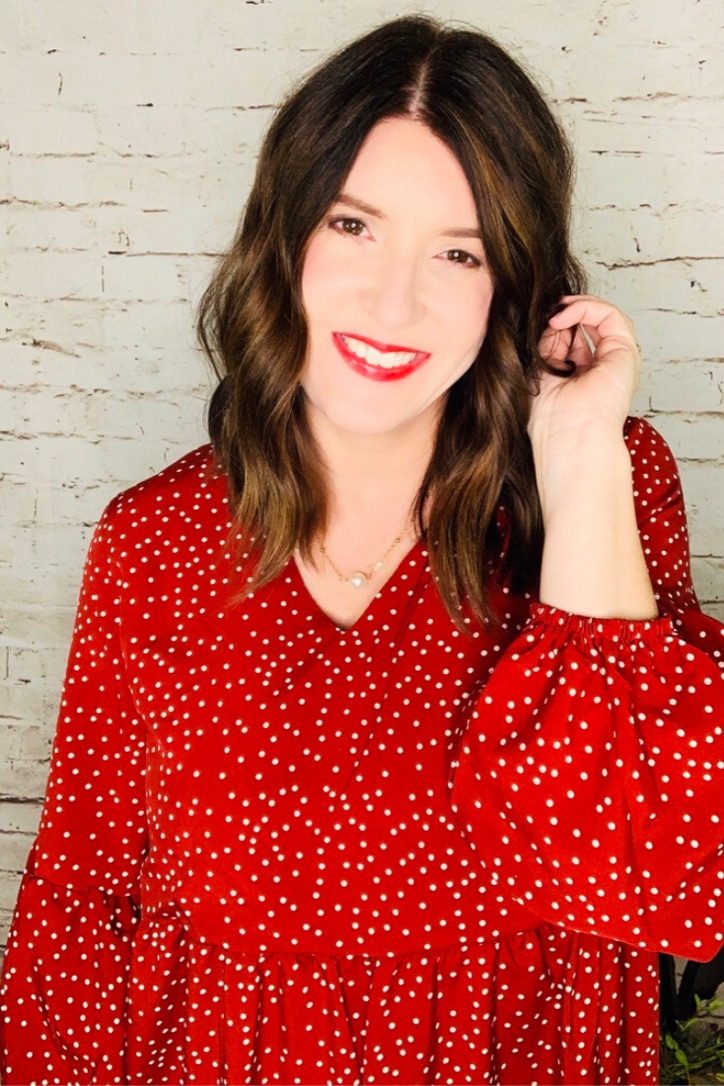 Find A Red Dress
Red is another obvious choice for Valentine's Day. More specifically, a red dress is always fun to wear! Don't forget about your more casual dresses that may be hanging in your closet. You can pair them with sneakers for a casual date night.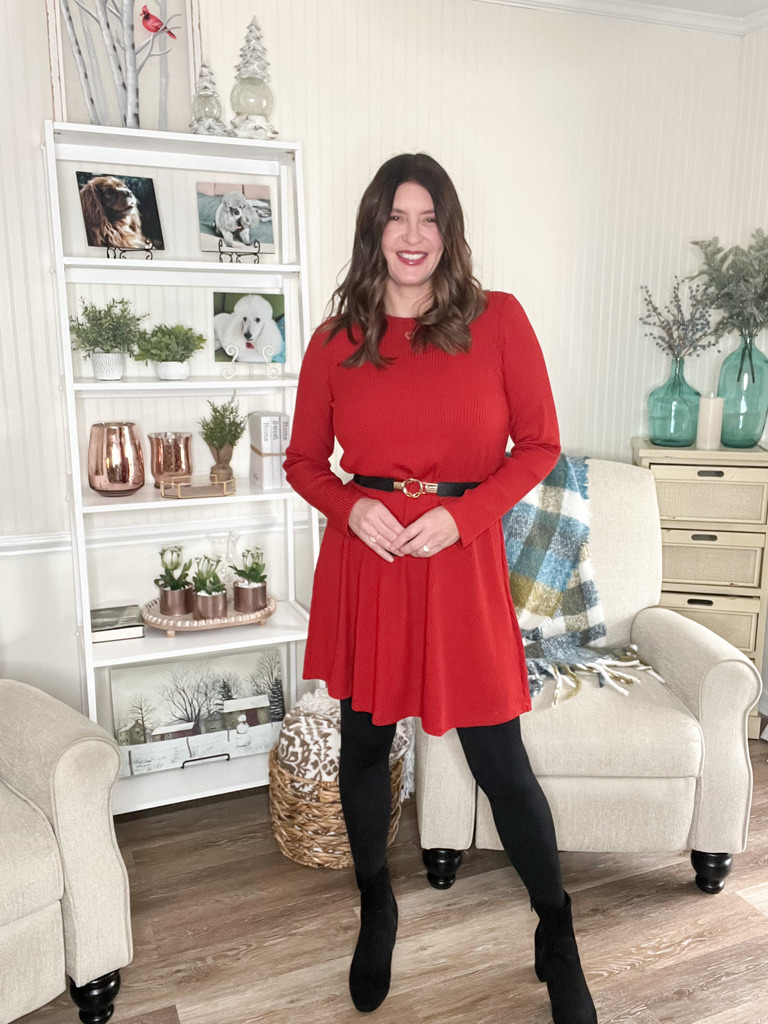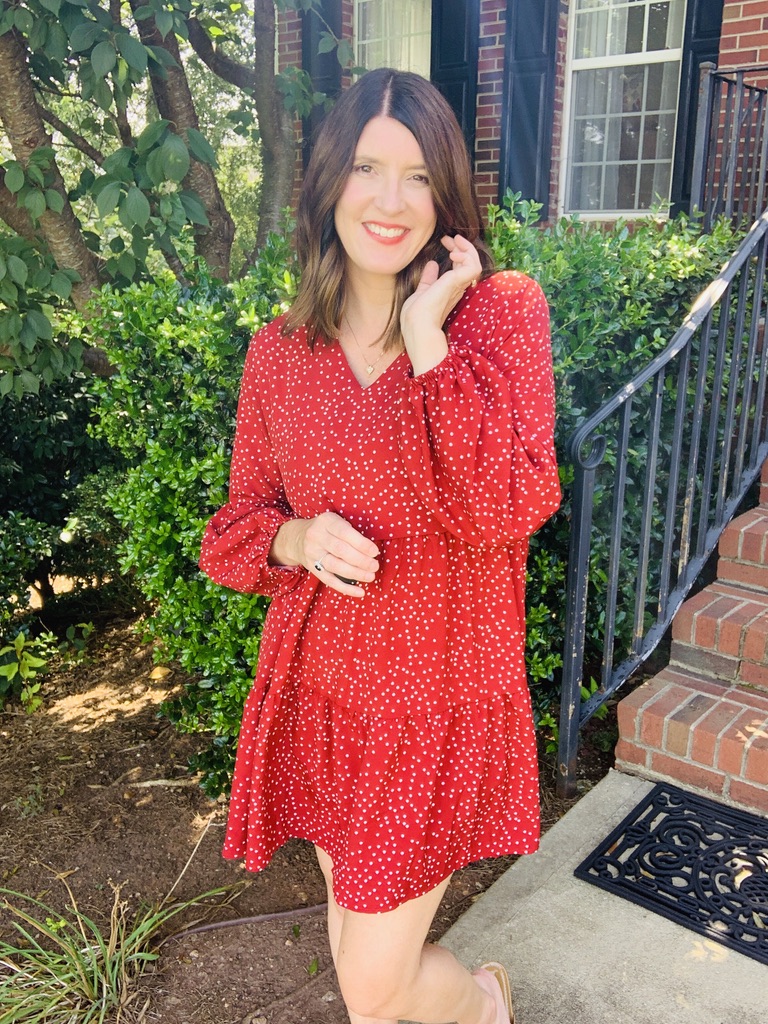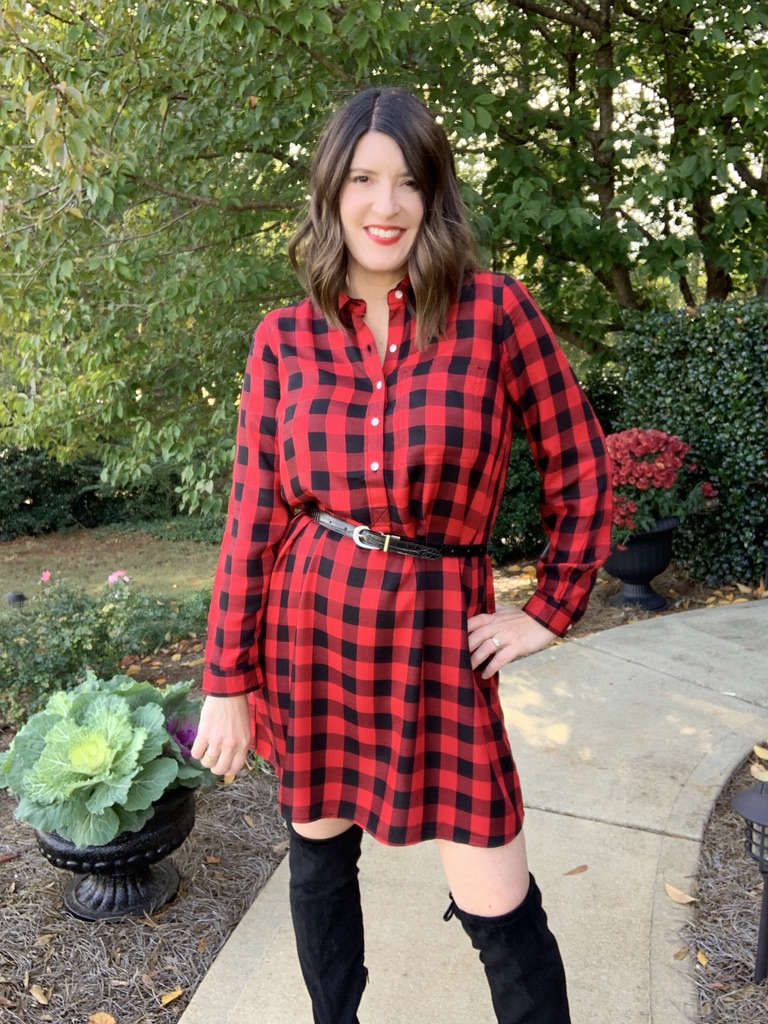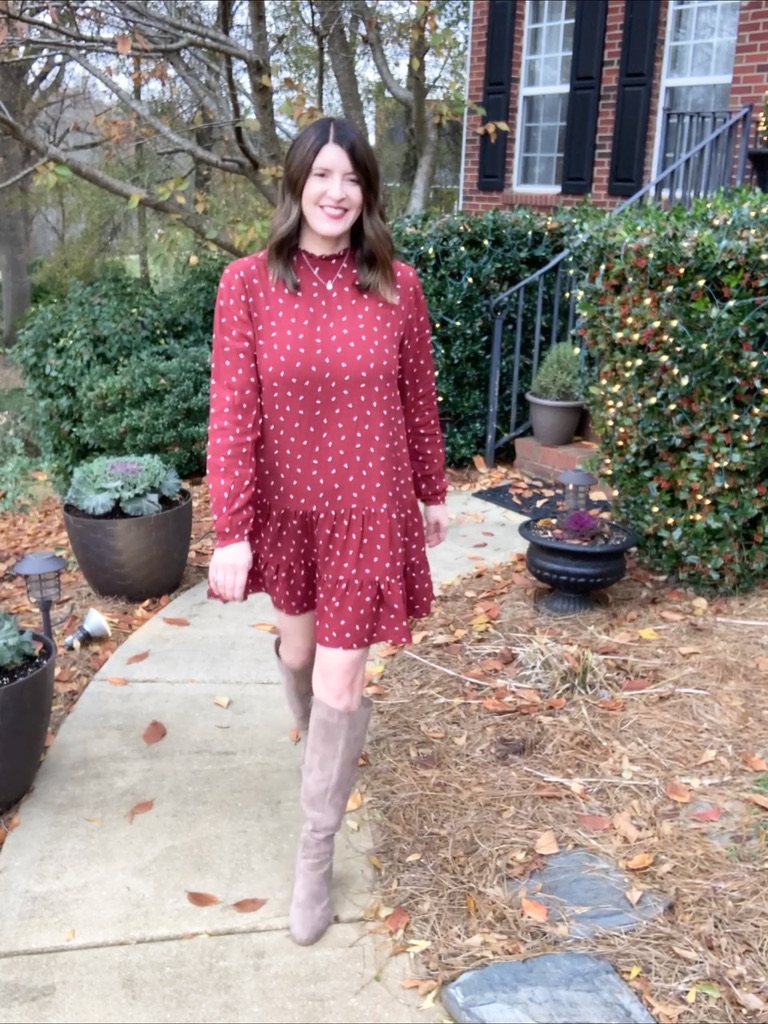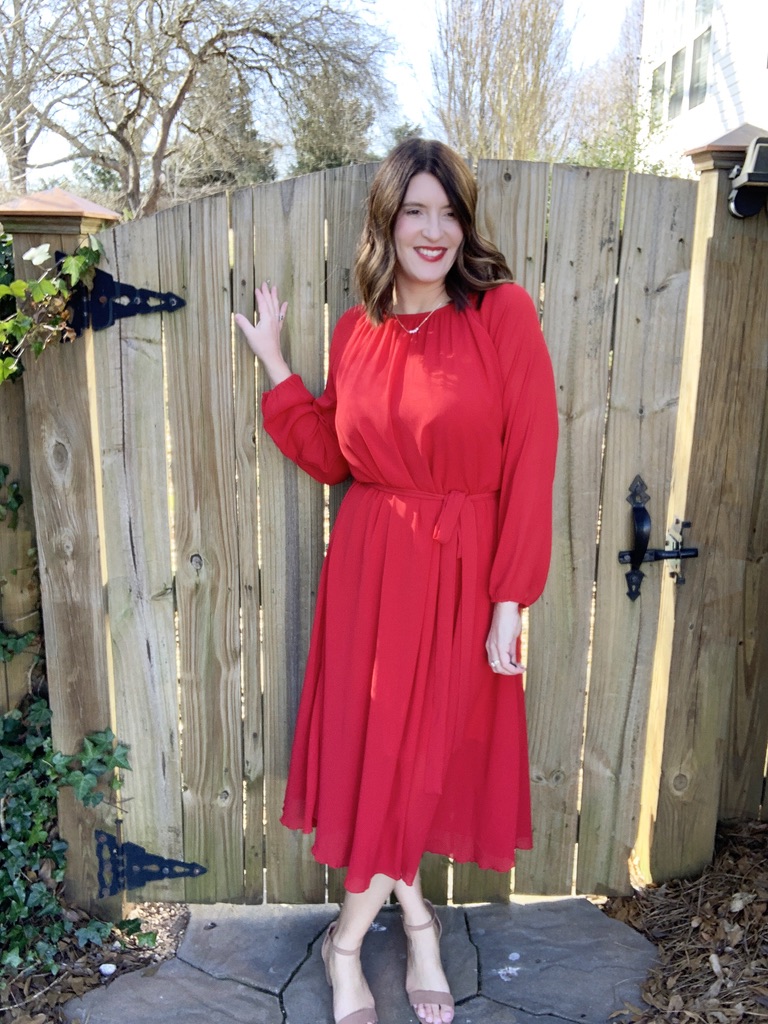 Wear Pink
If red is too predictable, then pink is another good color for Valentine's Day. The nice thing about pink is that there are so many shade ranges. Pick the shade of pink that flatters you the most. For me, I look best in bright fushia pink, but I also enjoy softer shades.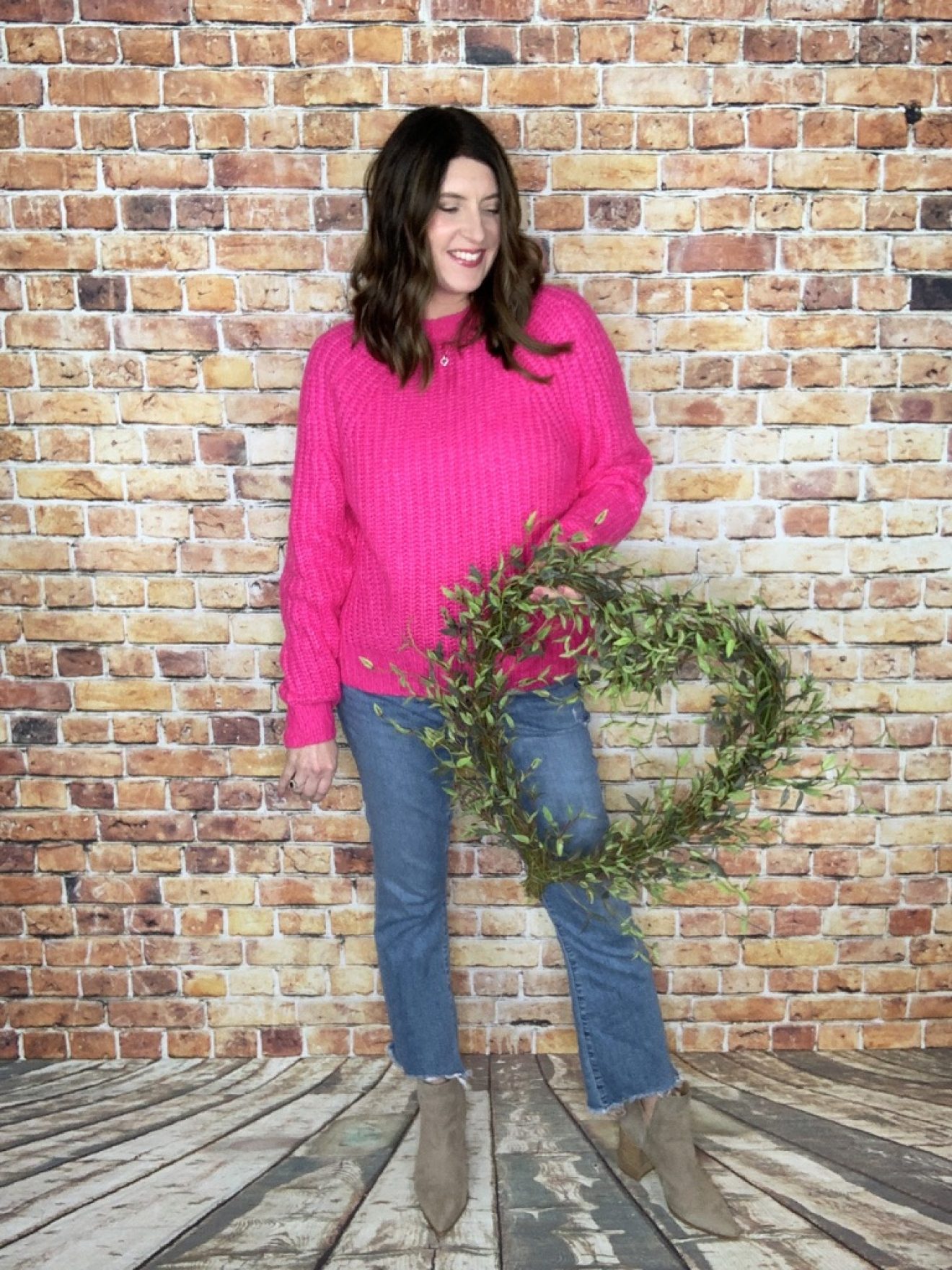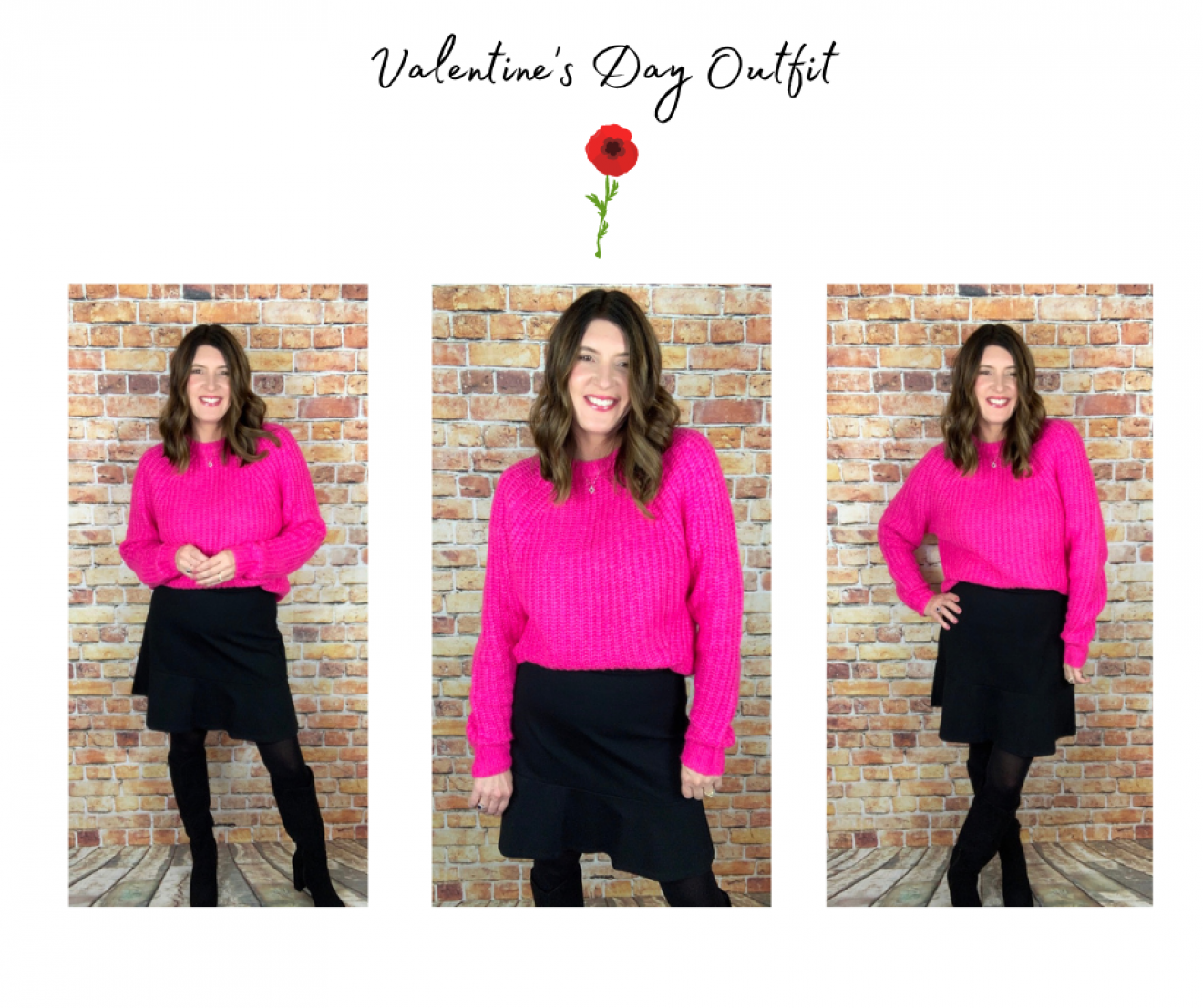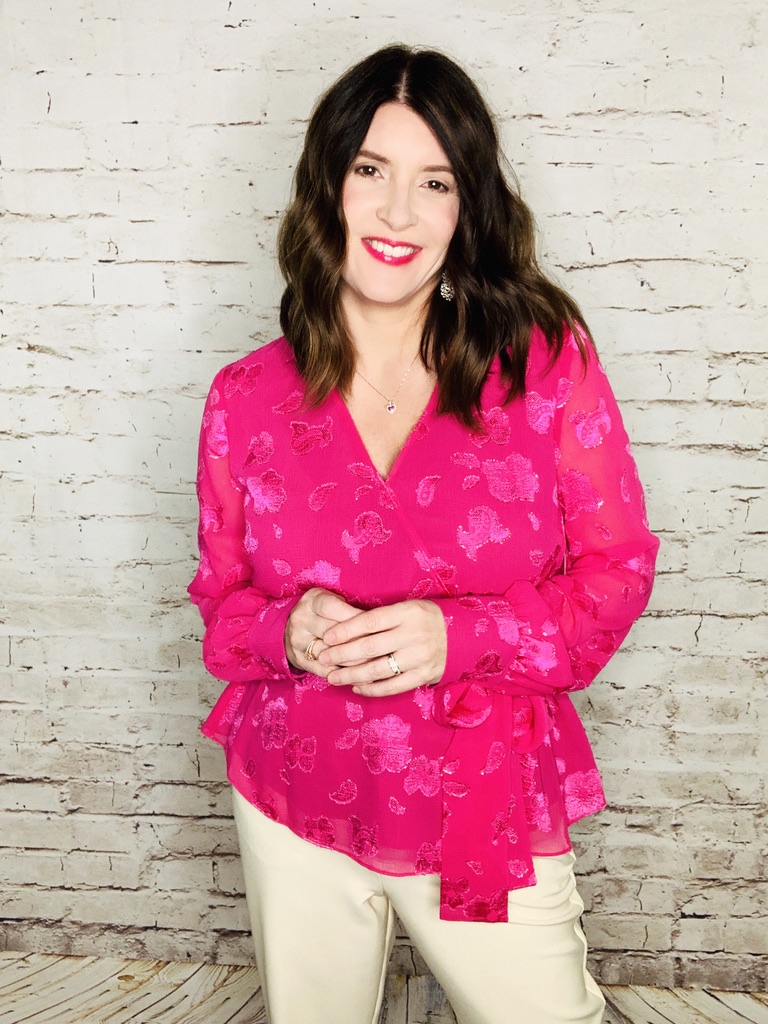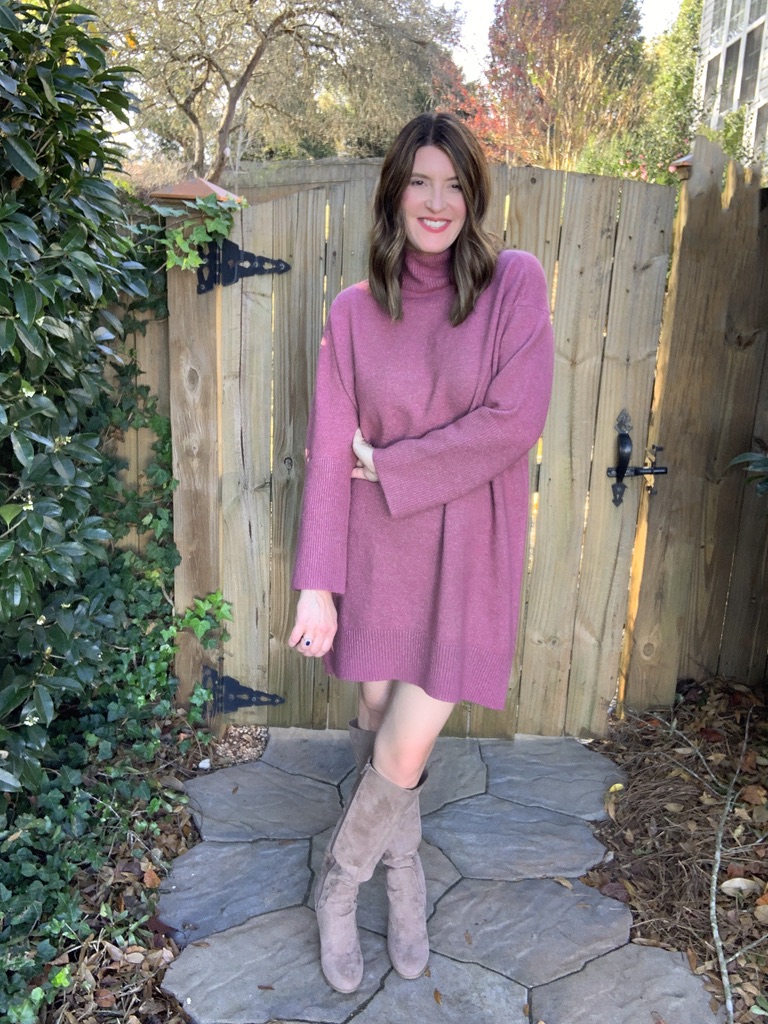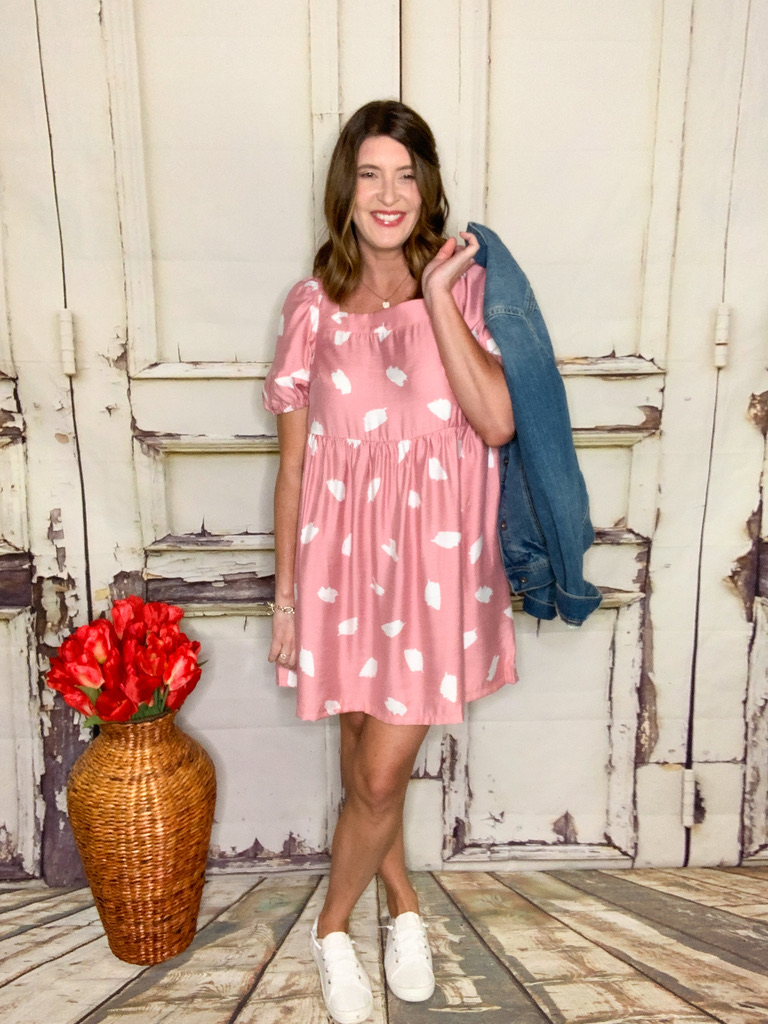 Choose A Feminine Style
When shopping your closet for Valentine's Day, you are not limited to red and pink. Choose a feminine style that looks romantic. This is easy for me since I gravitate towards feminine style and florals.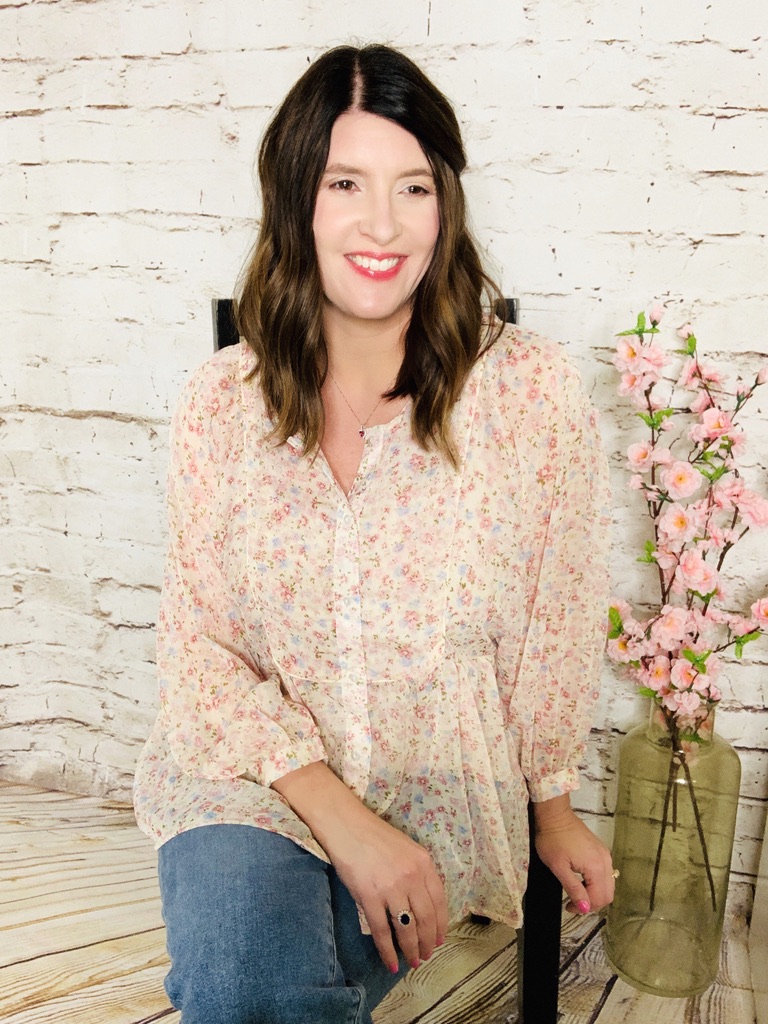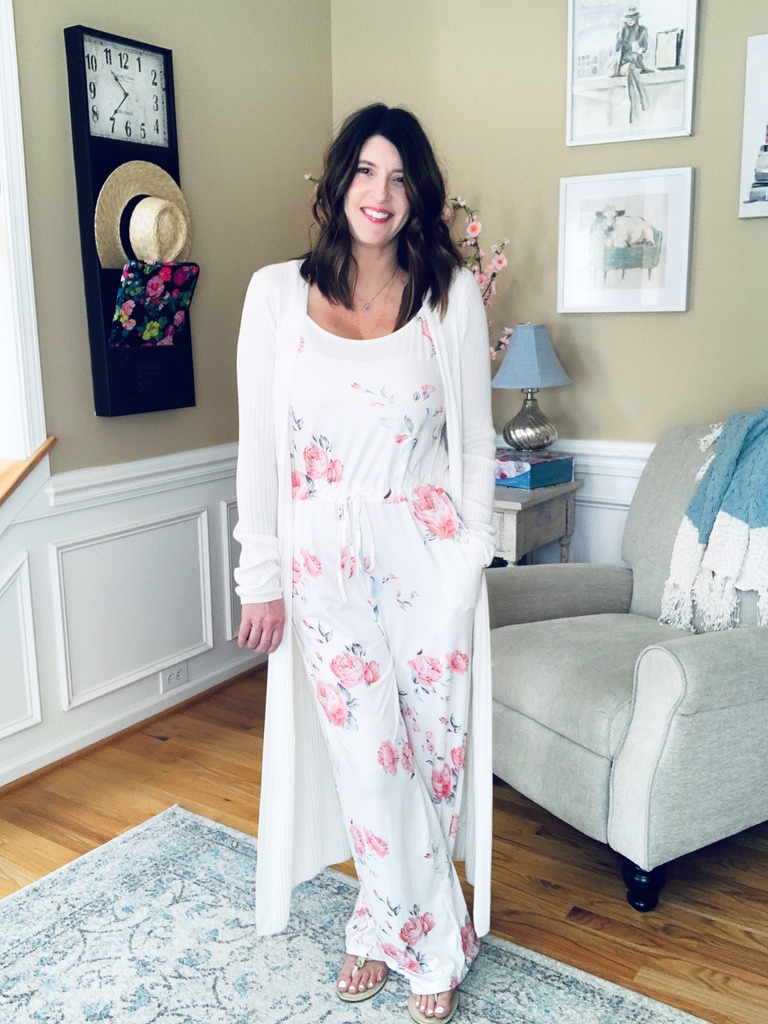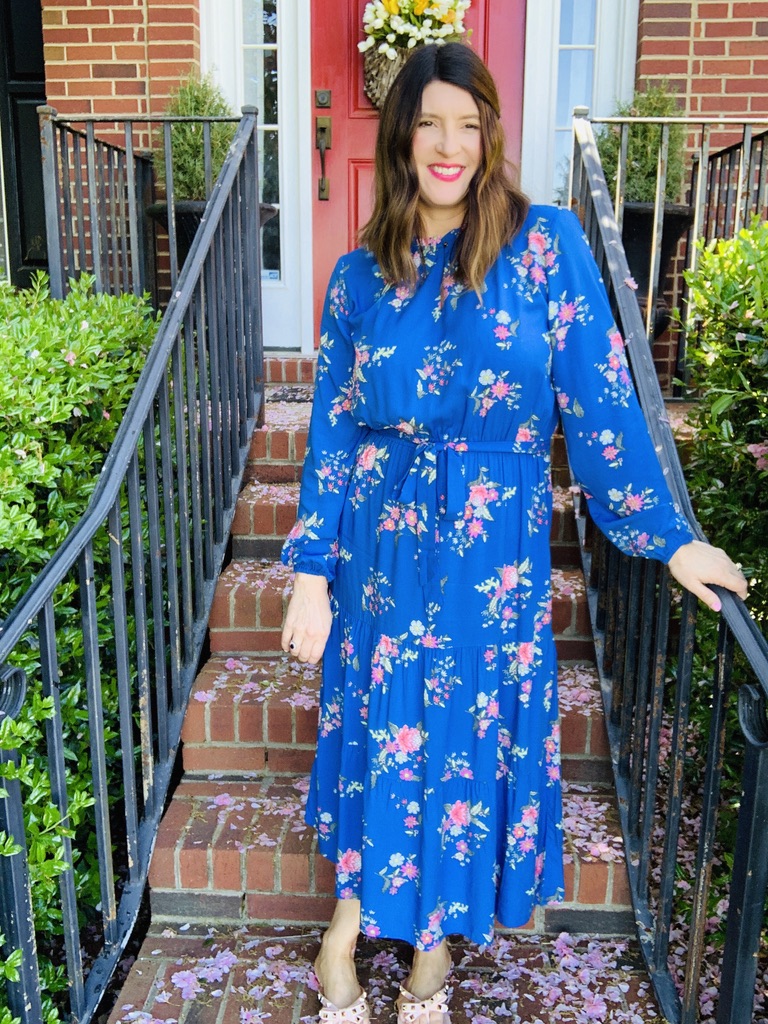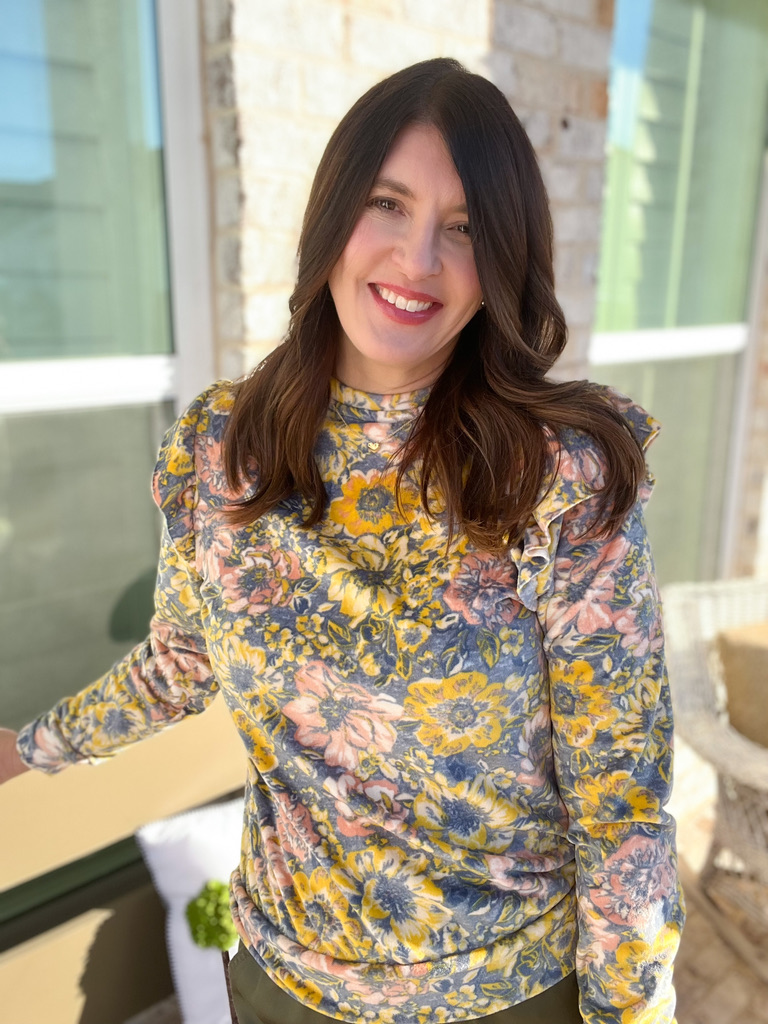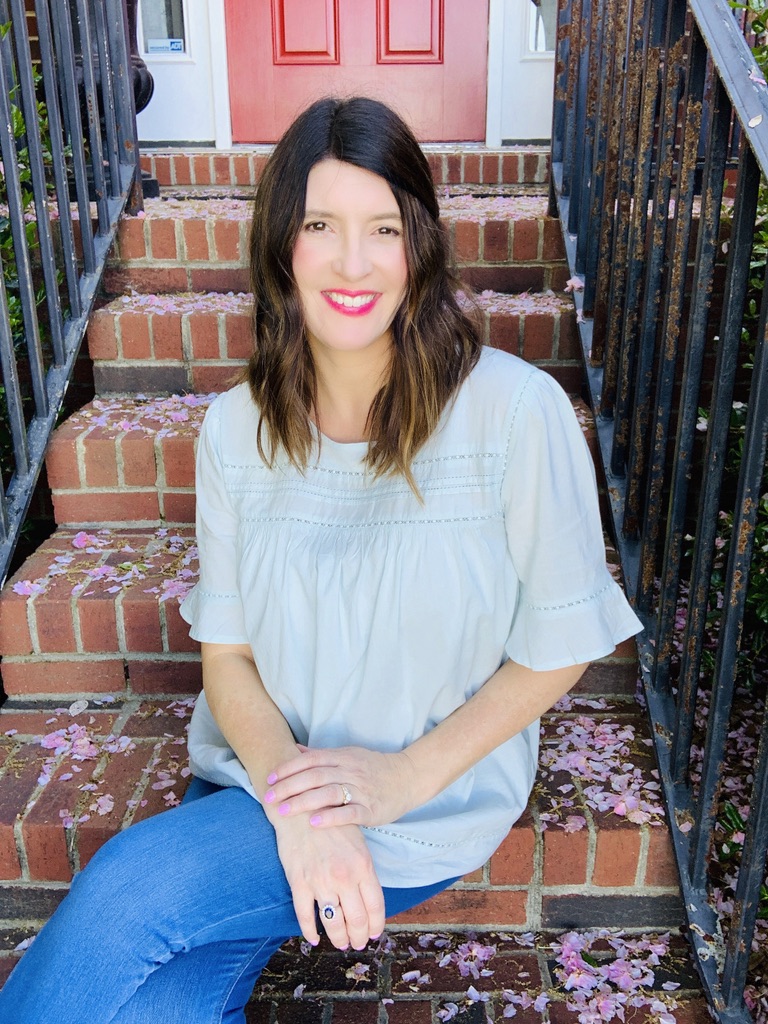 Keep It Classic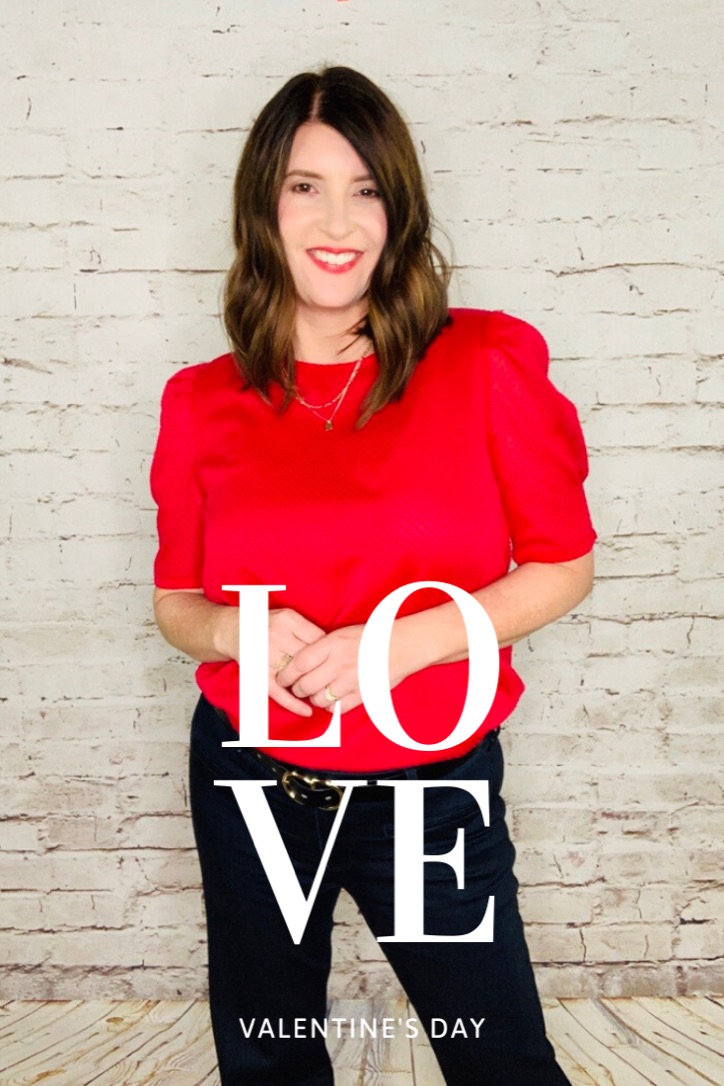 An easy Valentine's Day look that you probably have in your closet is classic red and black. Most women have a pair of black pants, so just look for a red top and you are set.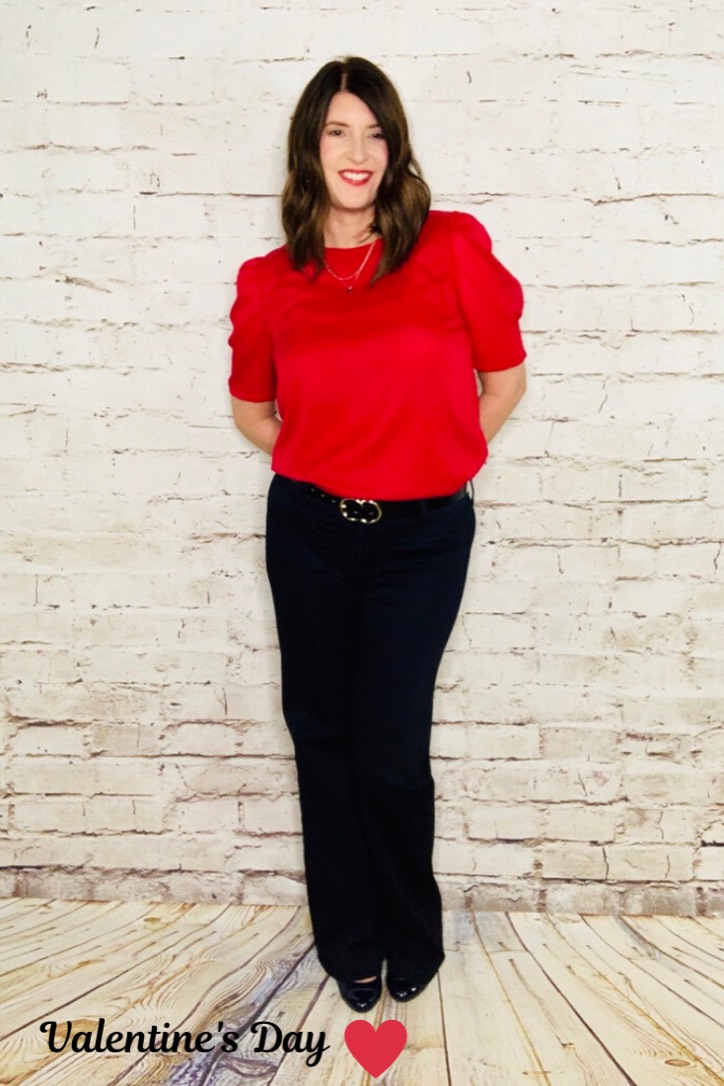 Red Top From Amazon//Black Pants
Use Accessories
Heart shaped jewelry and hair accessories are other easy options for Valentine's Day. It's a little hard to see, but the heart necklace in the photo below is one of my favorites. This is a simple and understated way to dress for Valentine's Day.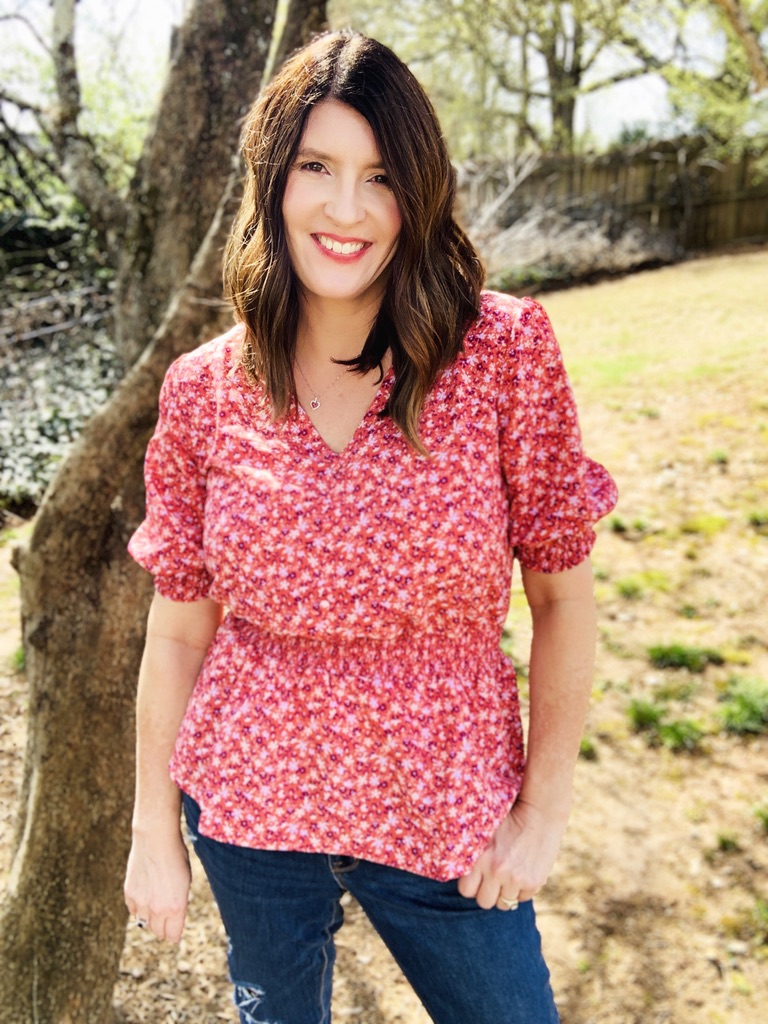 Wearing a red shoe is another way to accessorize for Valentine's Day. For more ways to wear red shoes, you might enjoy this post.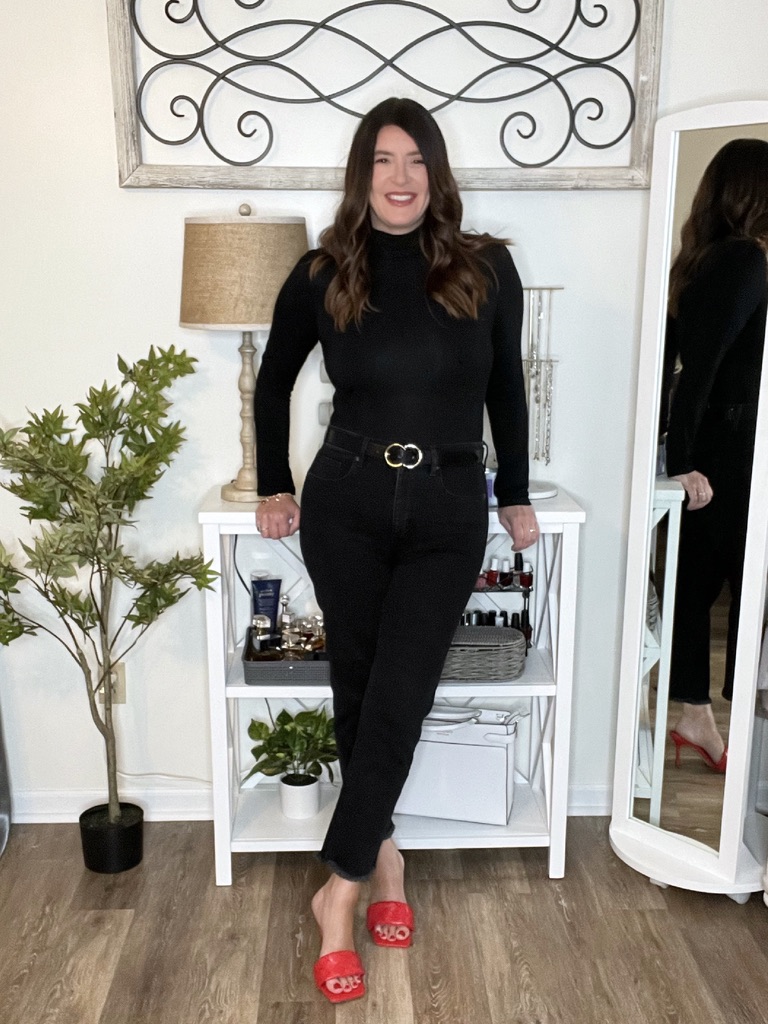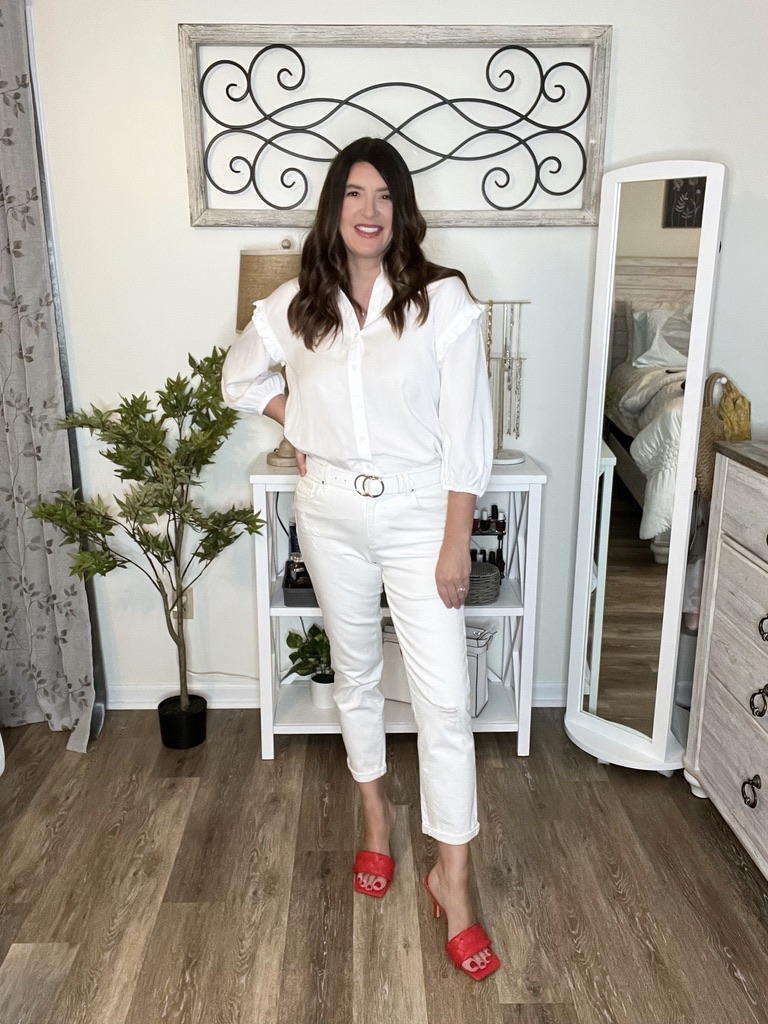 Hair accessories are for all lengths of hair and can elevate your look.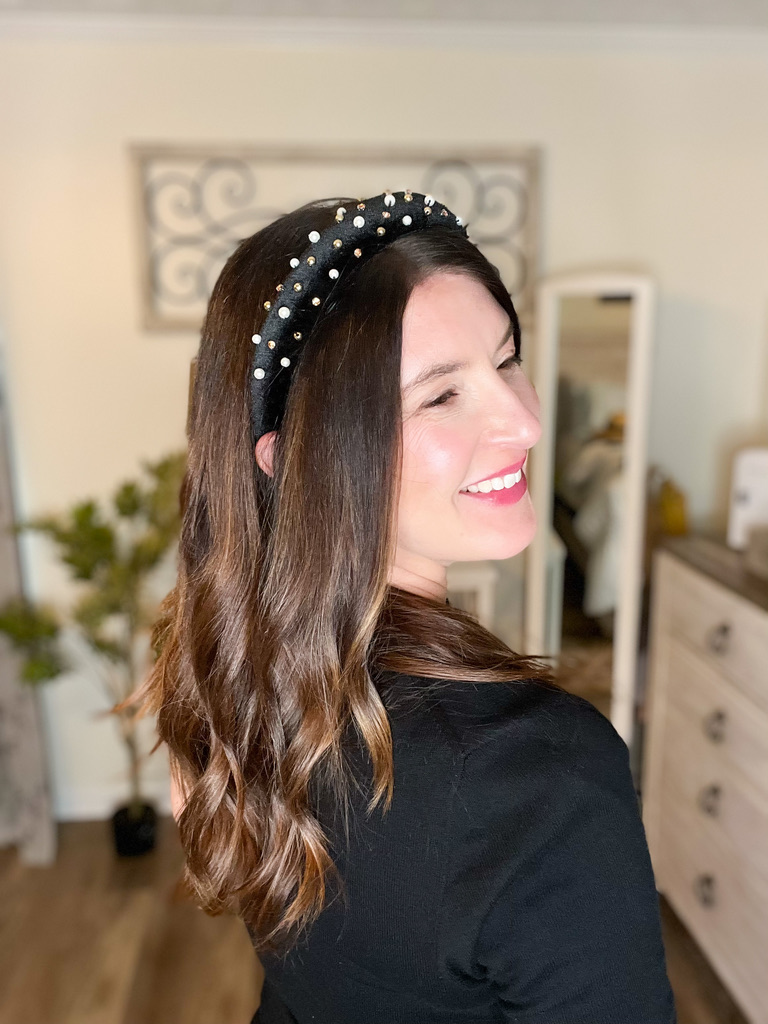 I hope you enjoyed these Valentine's Day looks. What are your plans this year? Let me know in the comments below.