Putting together a summer outfit is easy when you have good basics. Free Assembly is one of my favorite Walmart brands and I have several easy summer basics to share with you today! These are pieces that can be worn different ways depending on your needs. Also, many pieces are currently on sale.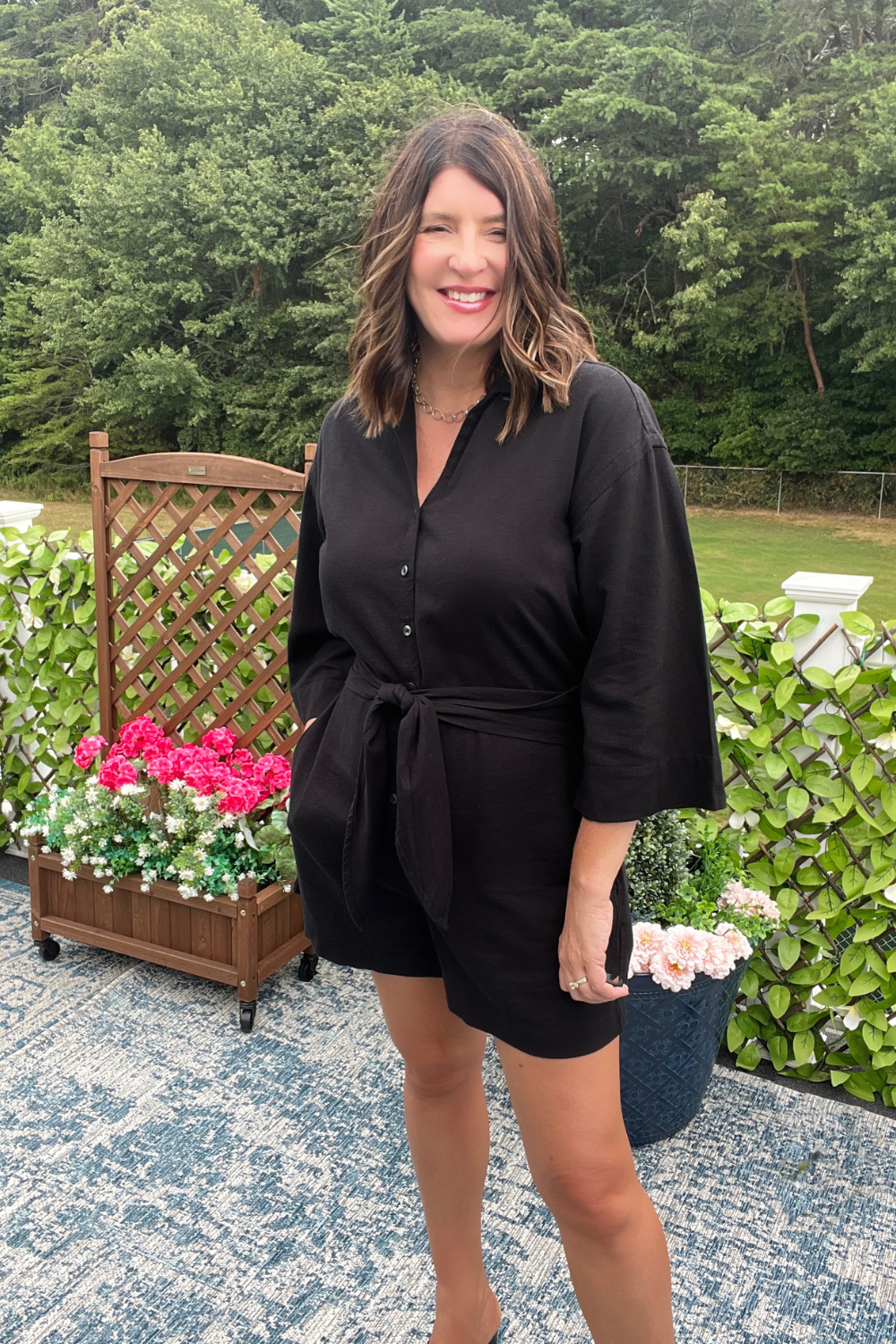 This belted romper is the most versatile piece in today's post. I styled it with a heeled sandal, but you could easily dress it up or down depending on the accessories and shoes that you put with it.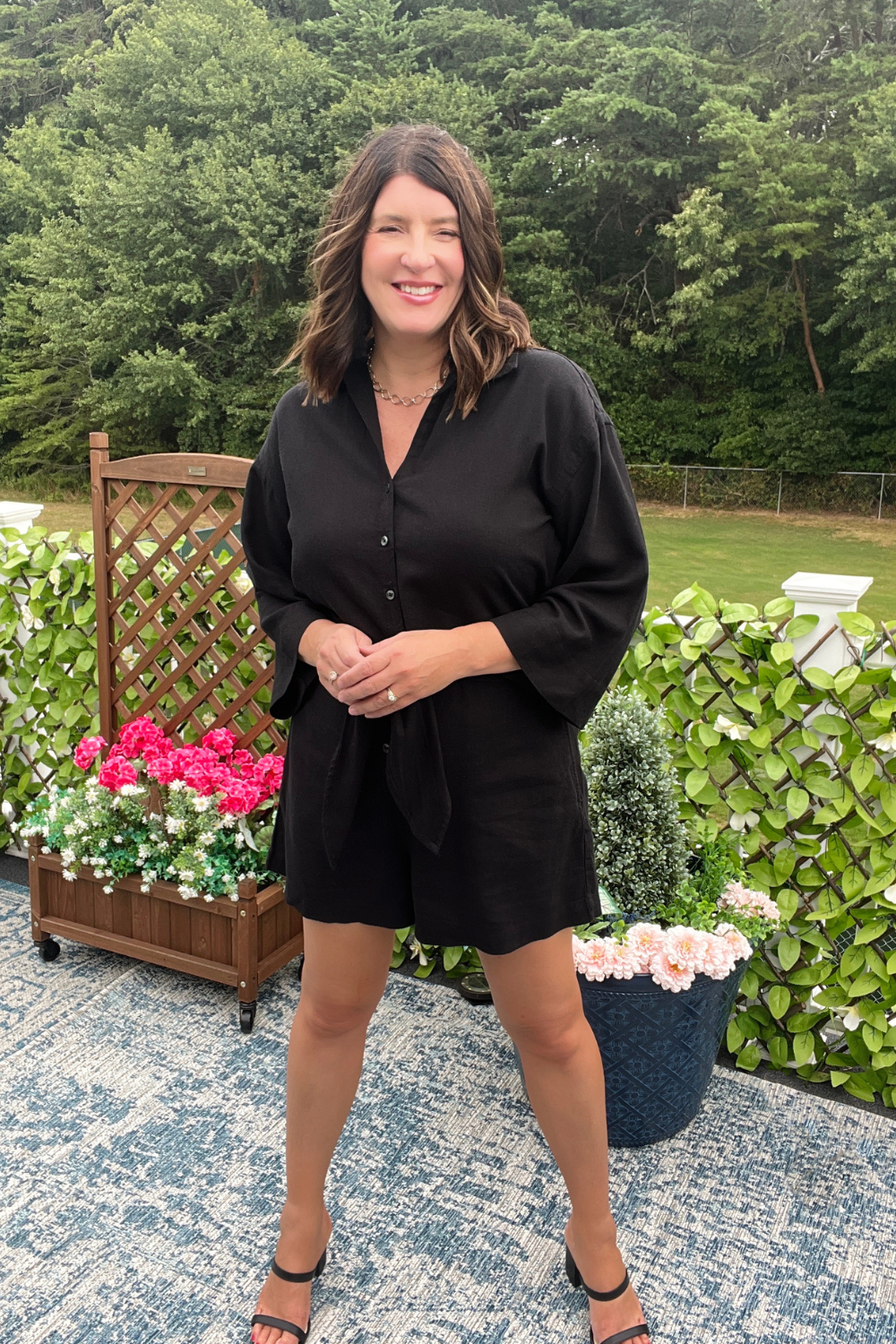 The fit of this piece is very flattering with the longer sleeve and belted waist. I'm wearing a size medium. The black is my personal favorite, but it also comes in three other colors. Don't wait too long if you want this piece, because it is already selling out in some sizes.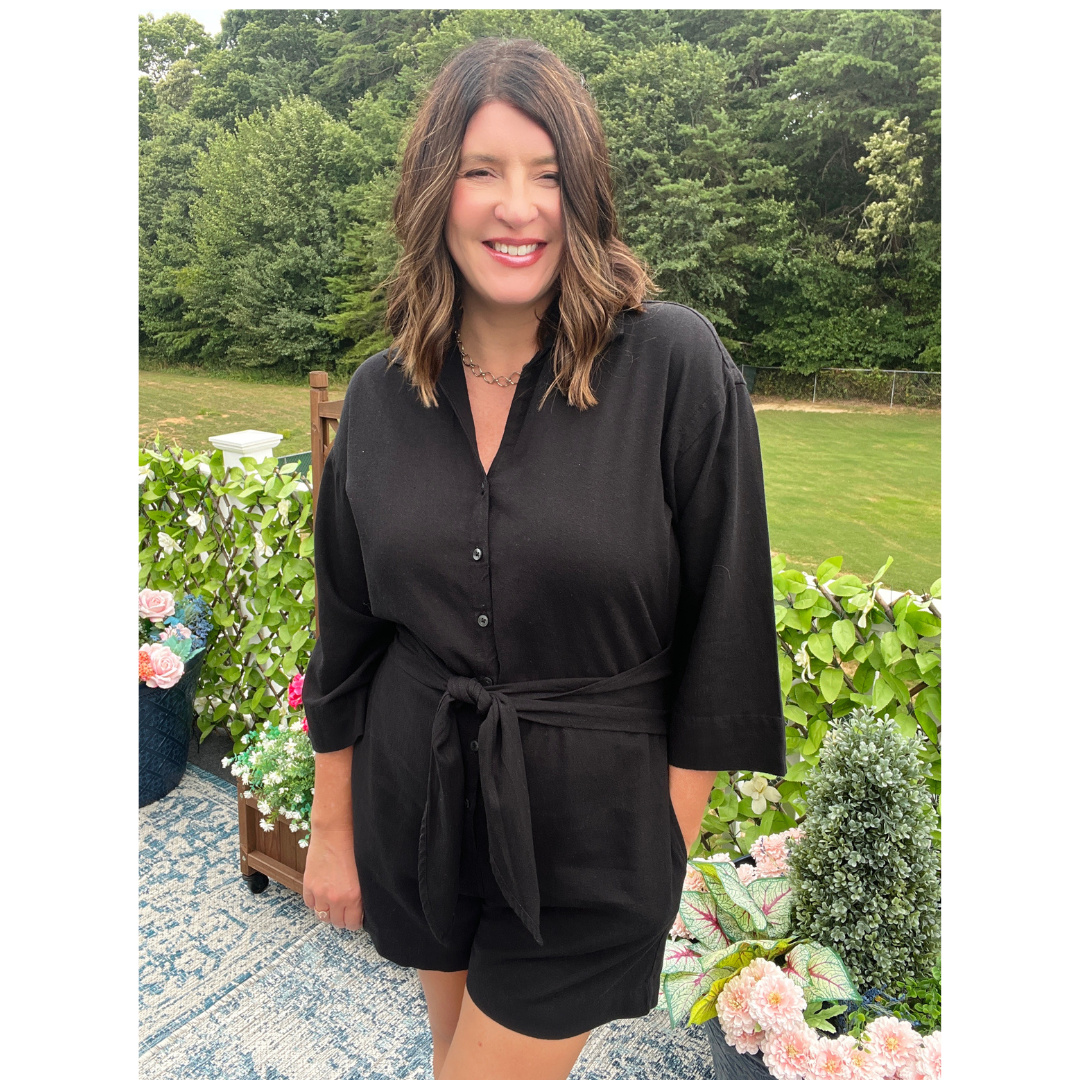 The next easy summer basics from Walmart comes in at under $30 for the outfit! The maxi skirt comes in four colors. I'm wearing the navy in a size small. I never wear a small, so this definitely runs big. I'm usually a medium in Free Assembly.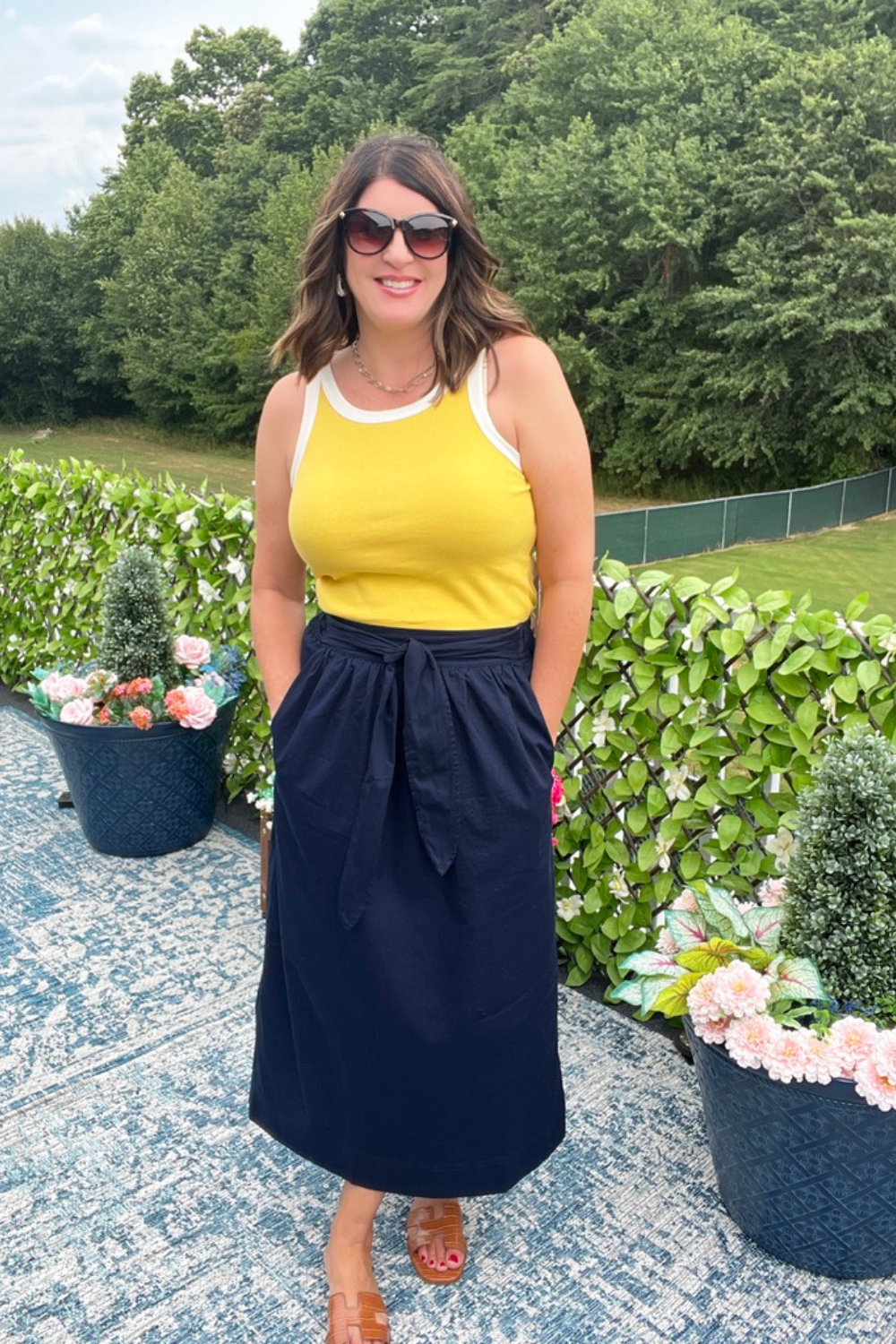 The cut away tank is also by Free Assembly. It was on sale for only $8, but unfortunately it sold out in all colors before I could get this post up. An alternative to this tank would be the high neck tanks from Target. They are the same price, and I have several of them.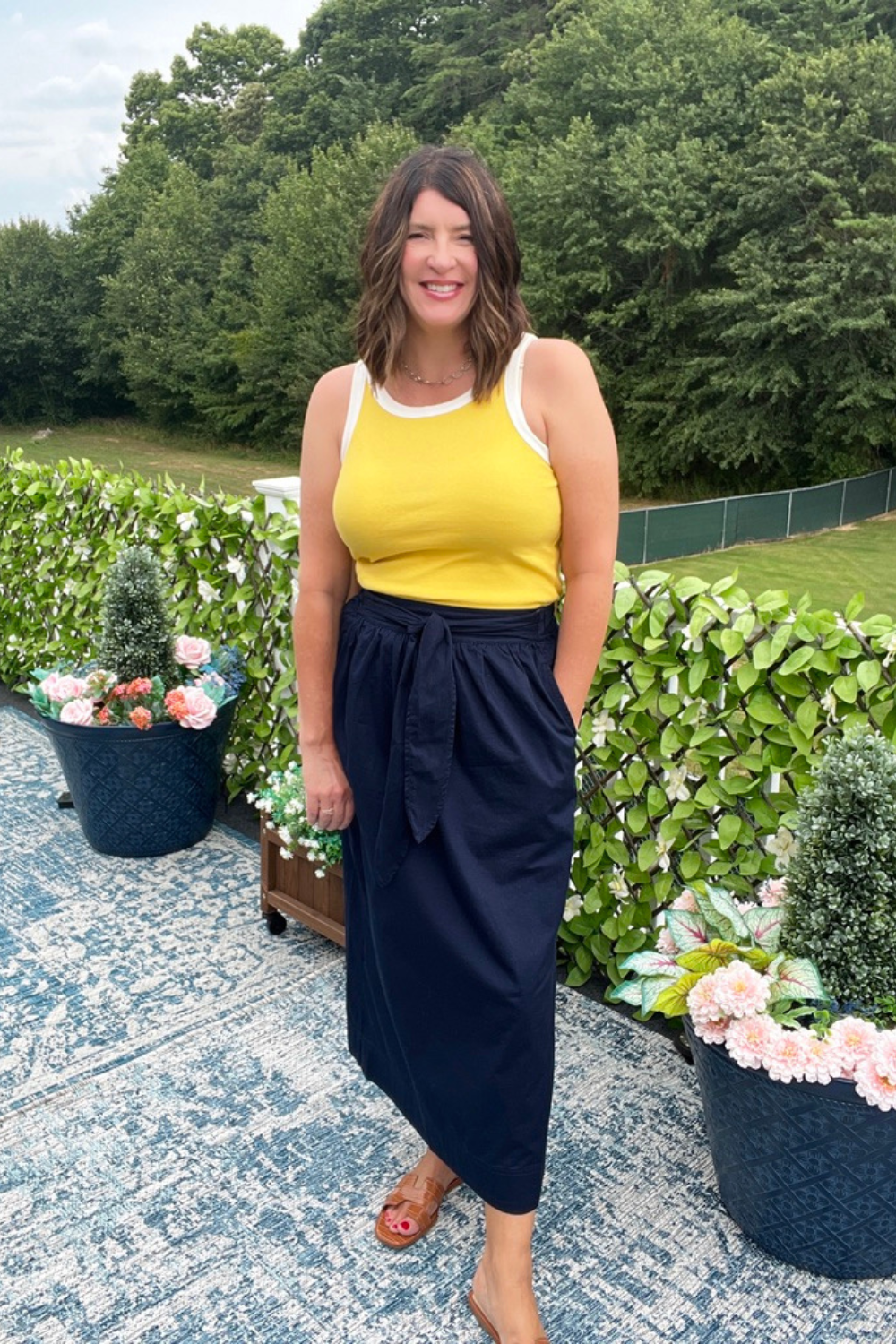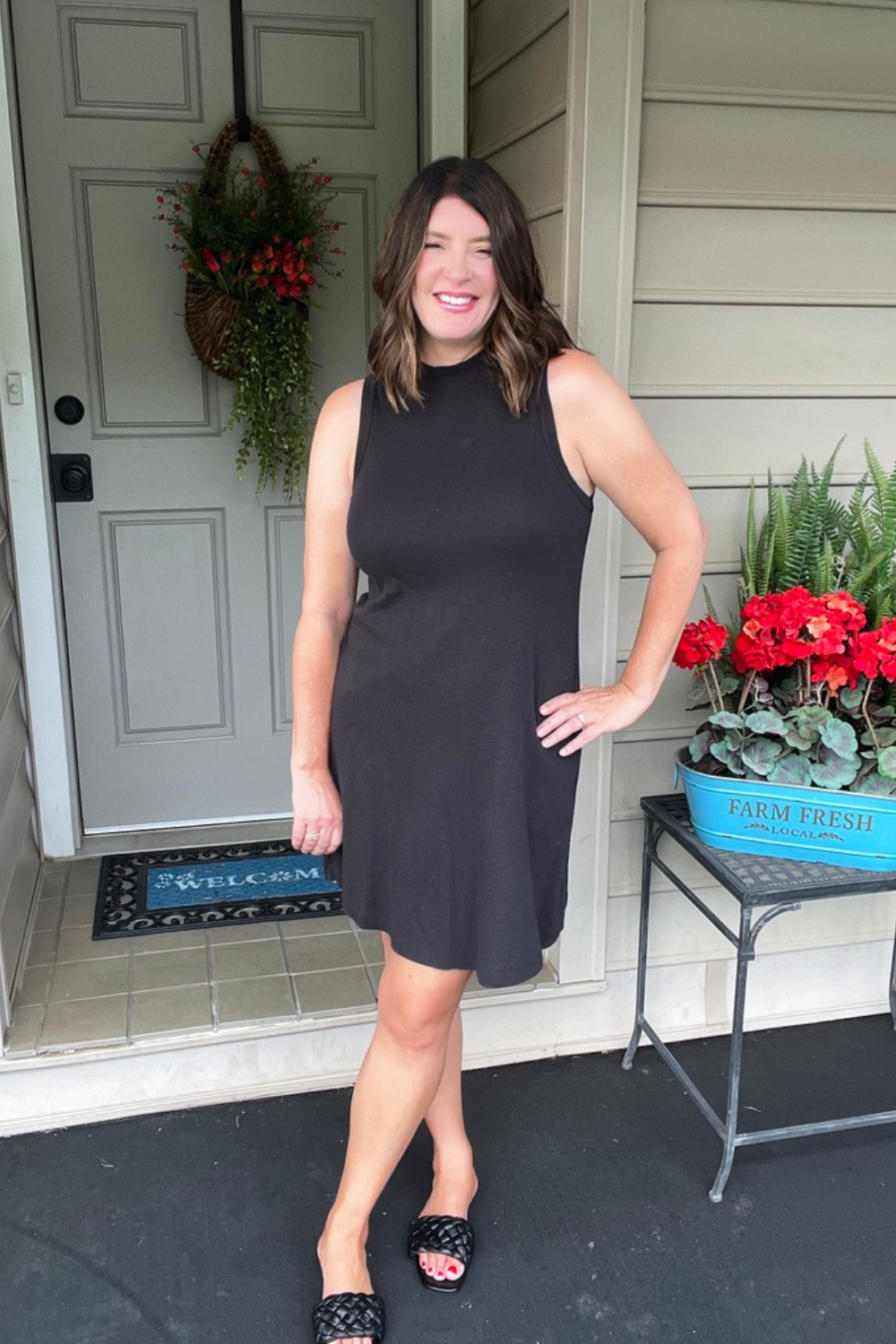 This mock neck dress by Free Assembly is probably my most worn Walmart dress this summer. I have shown this dress before in a lavender color, but this classic black is my favorite! If you don't have this dress, then you need to get it. It runs TTS and I'm wearing a medium.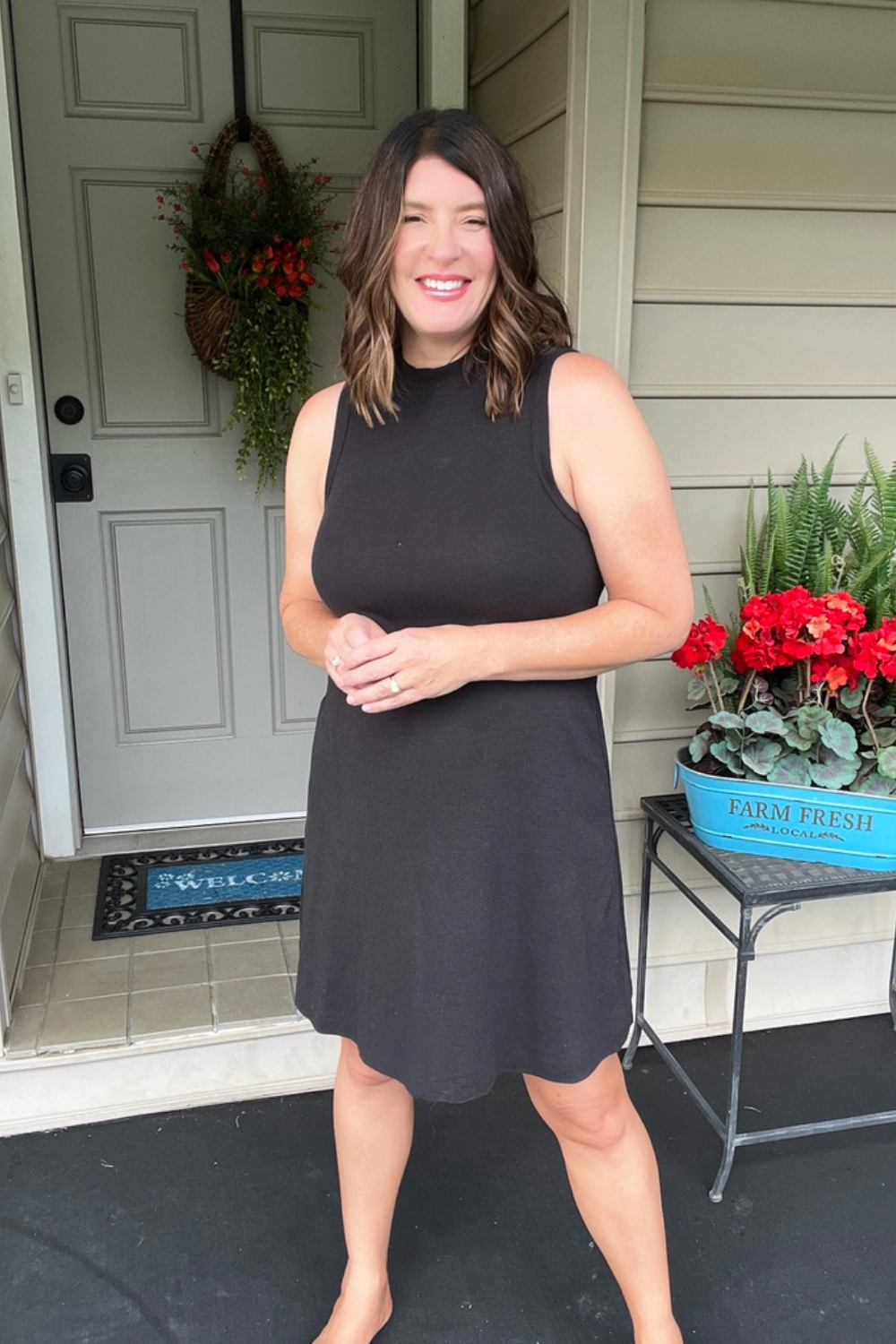 It looks great as is on a hot day, and also makes a great layering piece.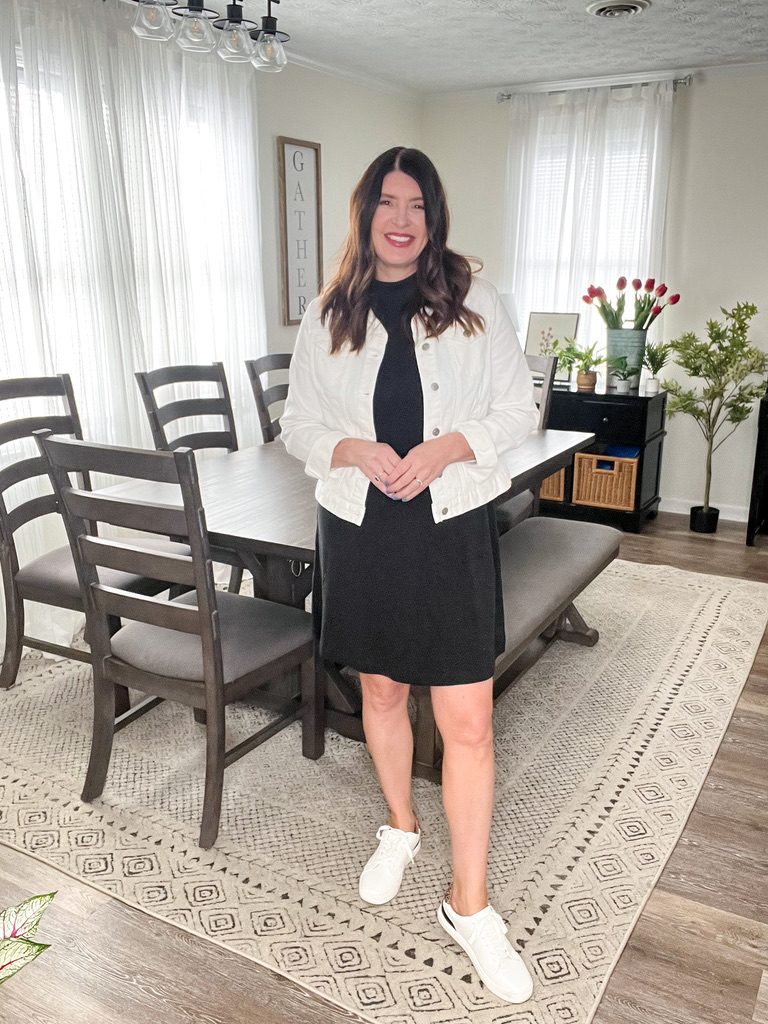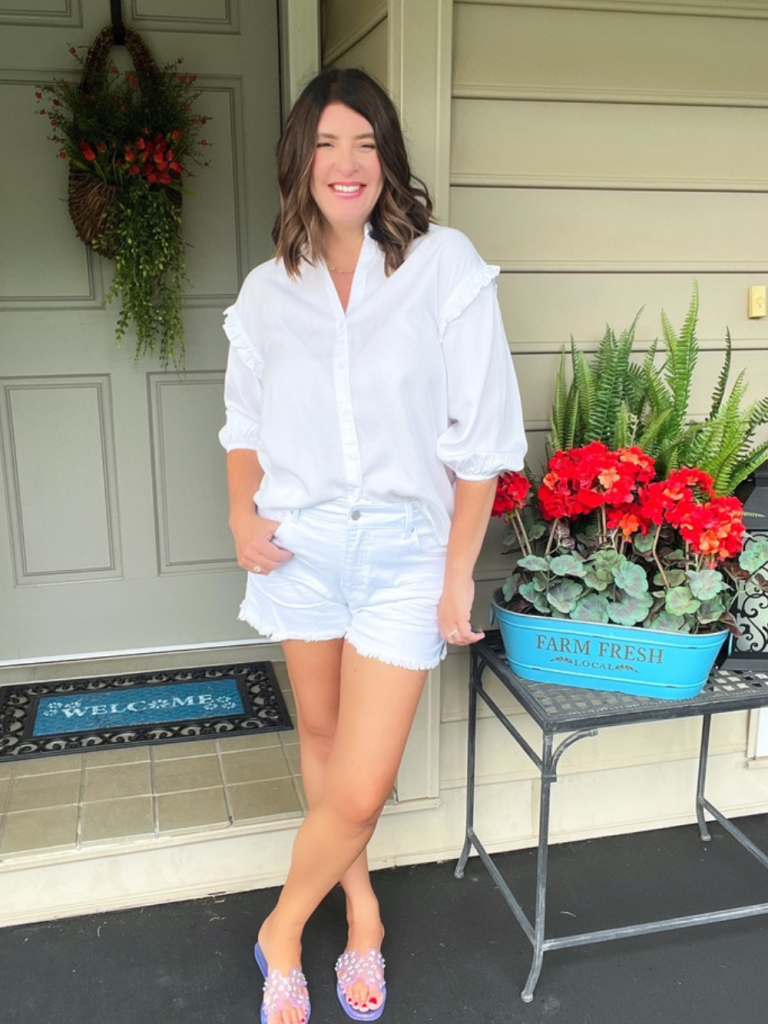 I don't wear shorts a lot, but I have enjoyed these white denim shorts by Time and Tru. I did size up to a 12 in these to give me a loose fit. These are great for travel since they go with everything under the sun!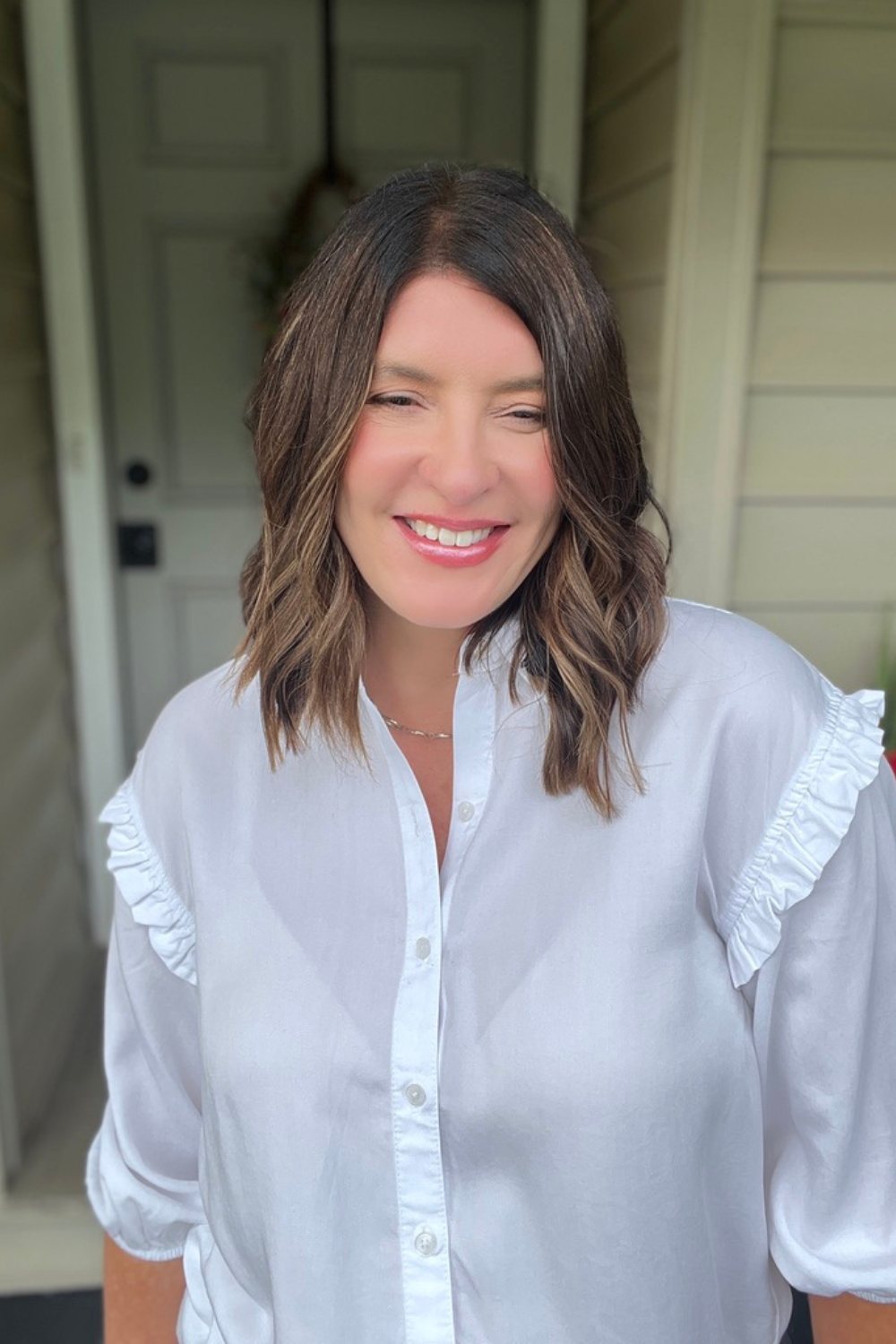 Here I brought back a top from a previous Walmart post to create a monochromatic white outfit. I love this top because the ruffle placement does not add bulk to my already larger upper body.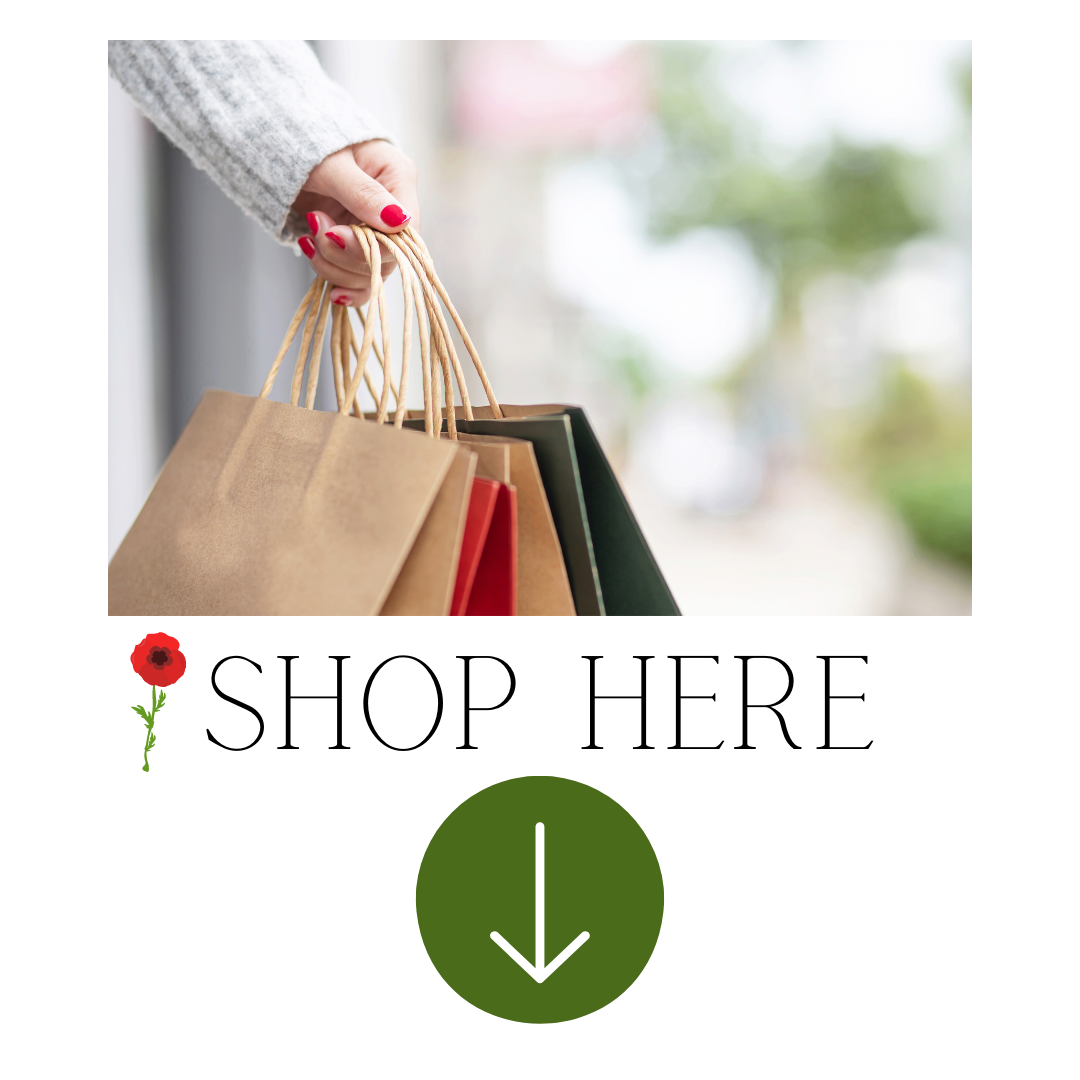 You might have noticed that I'm missing some hair…about 6 inches actually! I had been thinking about cutting my hair for a couple of months and I decided last week to make a change. I liked my long hair, but I never seem to keep it that way for very long before I miss my mid-length style.