Polka dots have always been a look I'm drawn to. I remember wearing them a lot back in the 80's when I was in high school and then in college as well. Many of us may think of polka dots as too whimsical for older women, but I disagree. Here are 5 ways mature women can wear polka dots with style.
Casual Midi Dress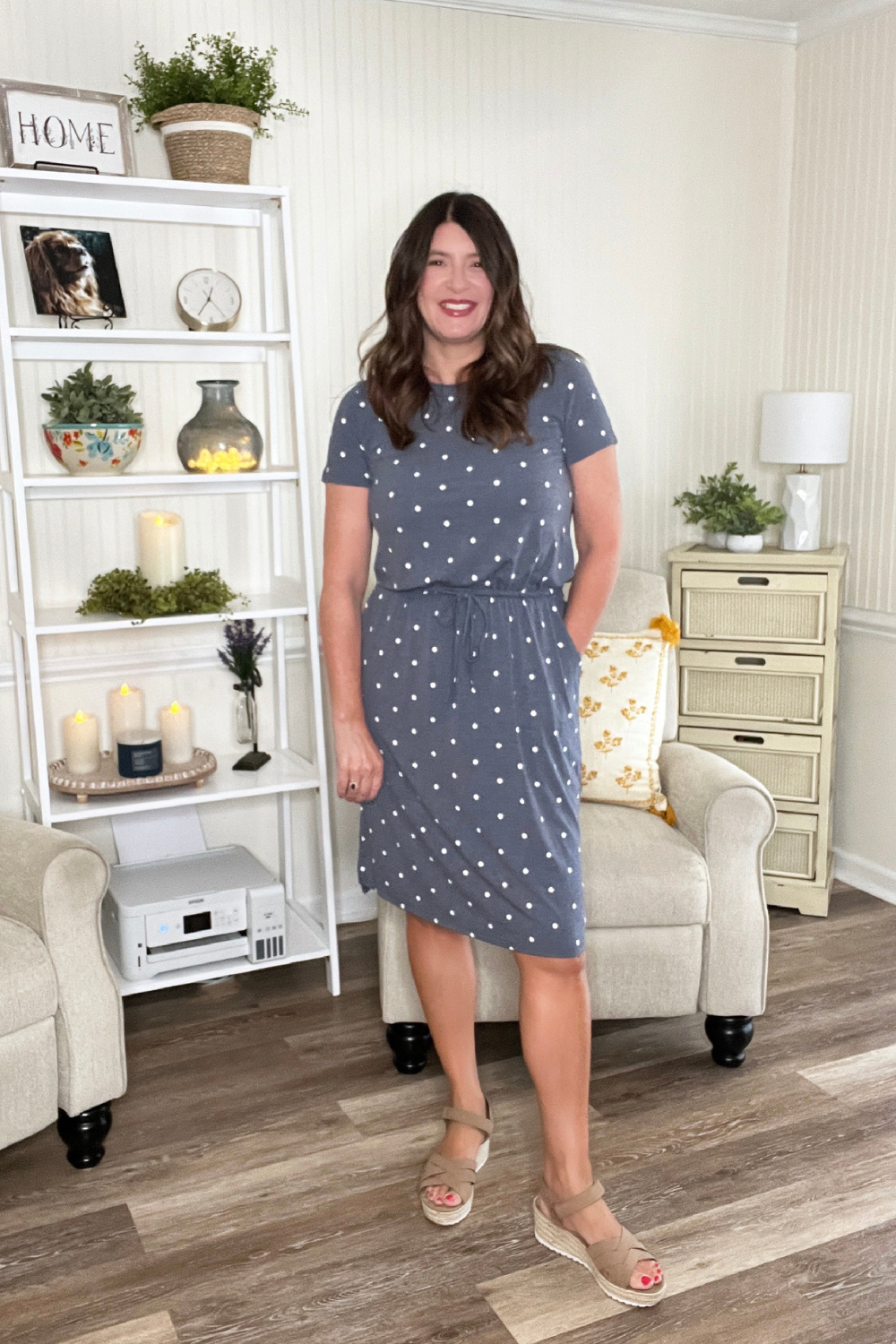 One way to wear polka dots is with a casual midi length dress as I have done here. Also notice the colors are a bit muted and the dots are not overwhelming.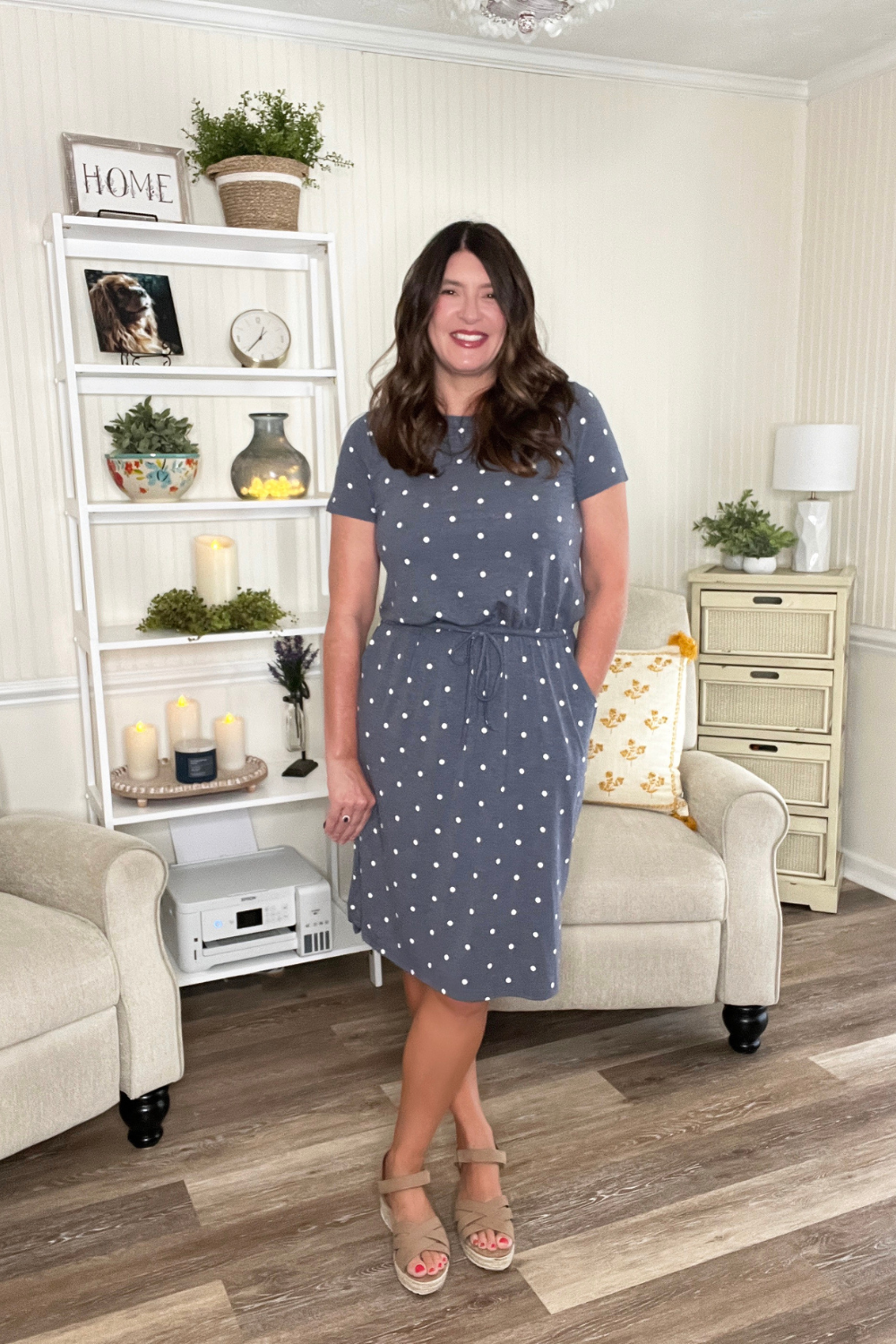 This dress is from Amazon and I love the way it is made. It has a blouson style with an elastic waist that is figure flattering. I'm wearing a medium.
My favorite wedges from Walmart complete this look.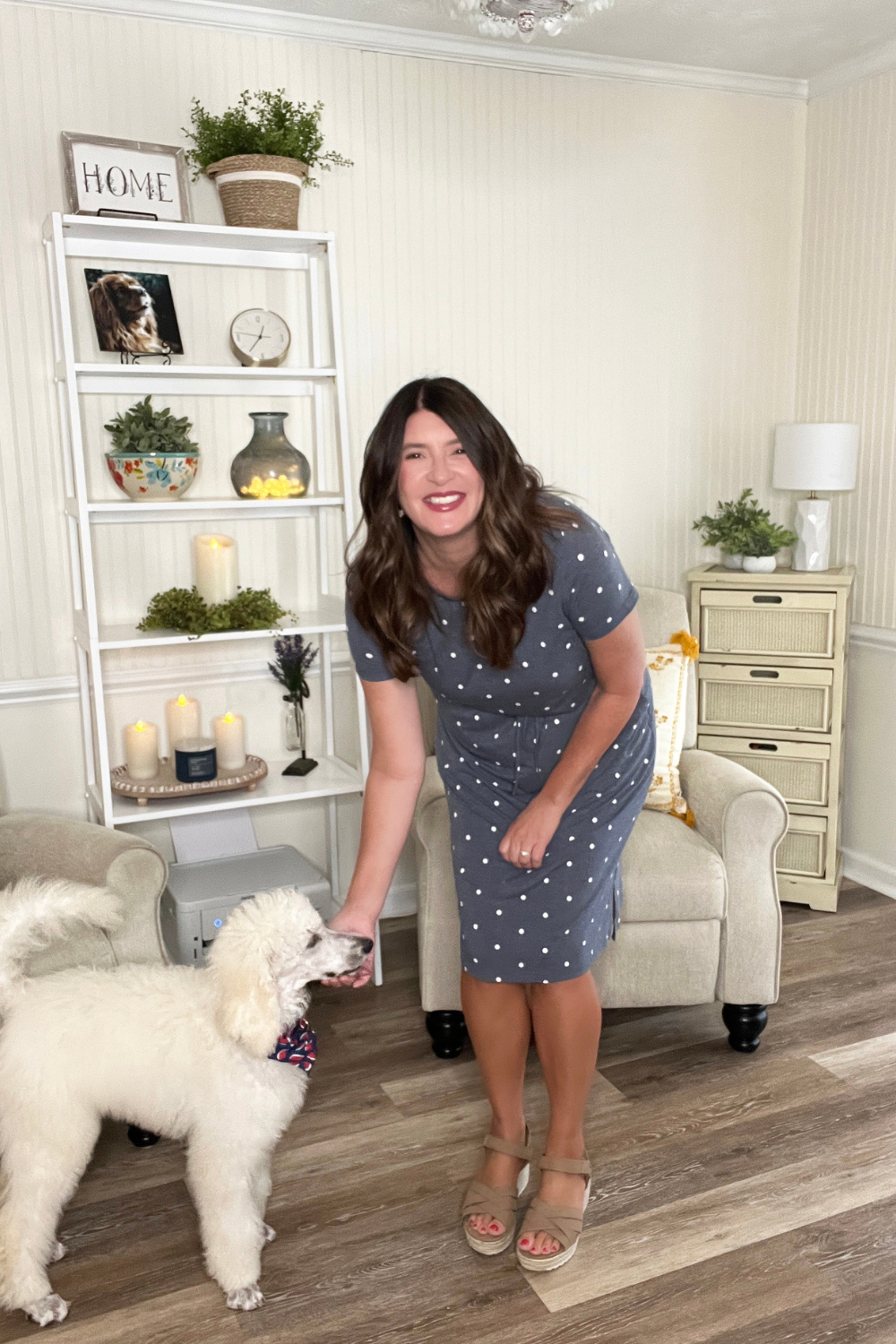 Traditional Polka Dot Wrap Dress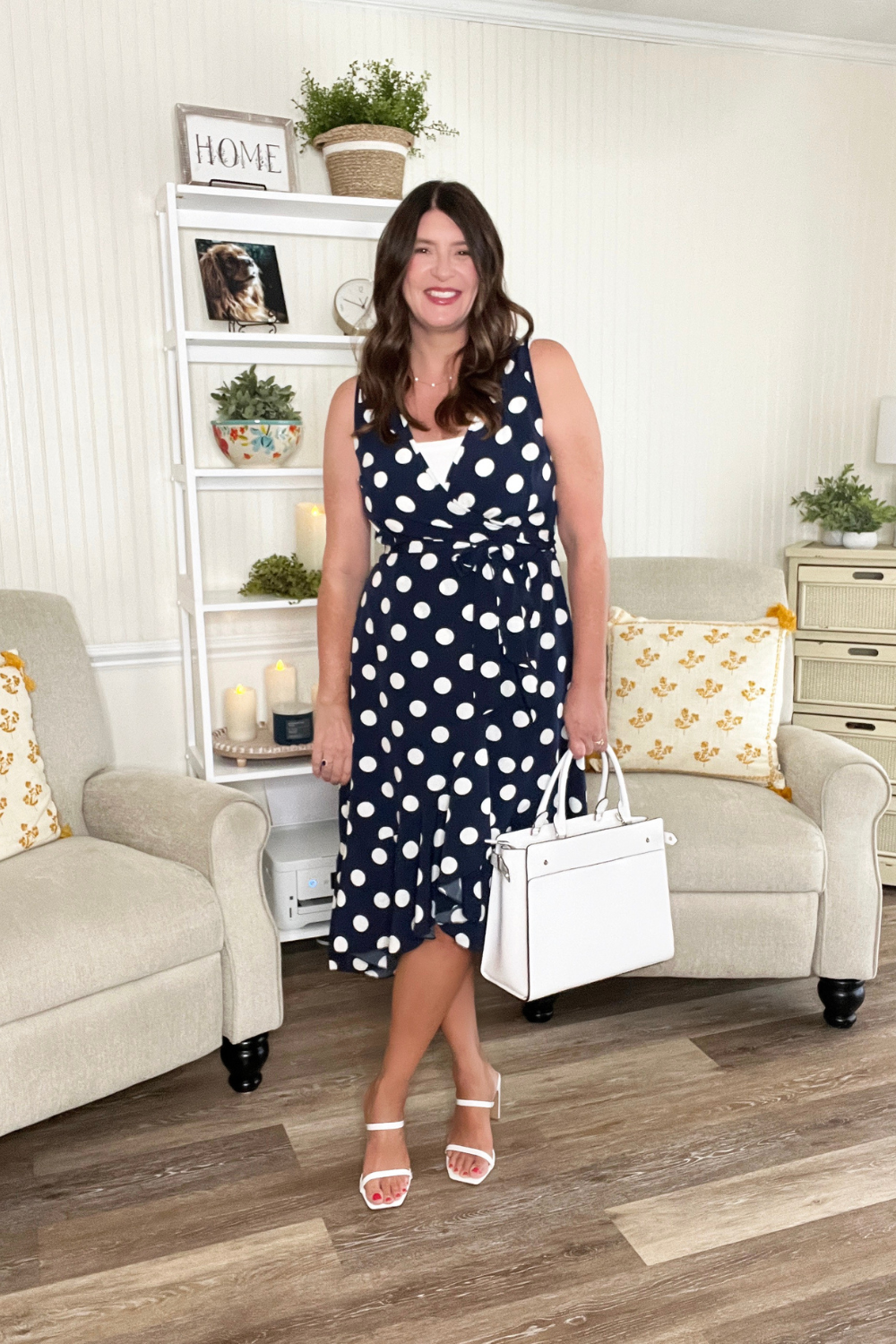 If you want something a little more bold, this traditional polka dot wrap dress in navy and white would be a great choice. The basic color palette keeps this larger polka dot dress classic. Also the wrap style is very flattering.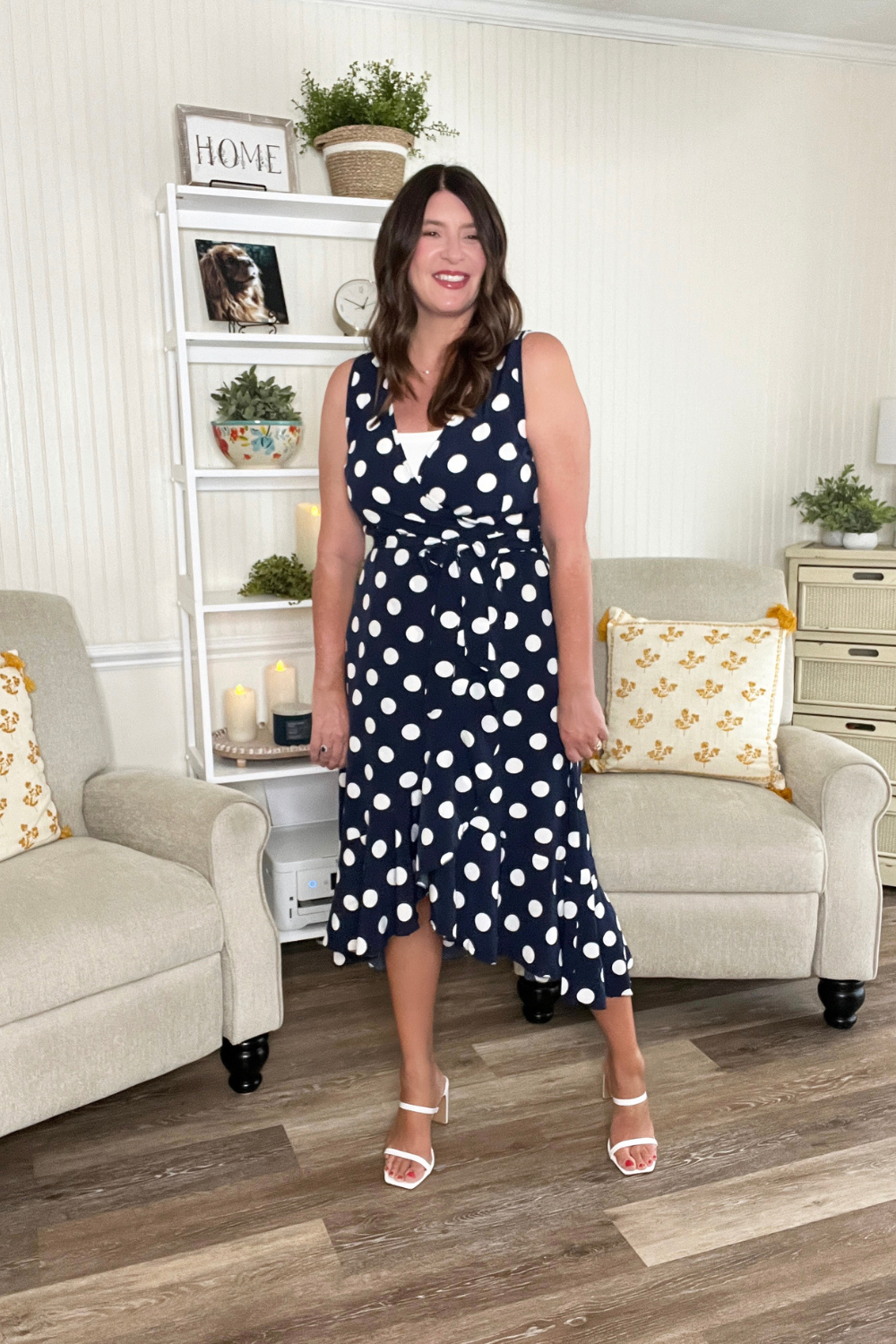 I sized up to a large, which was the correct size for me. If you are larger chested like I am, you will need to wear something underneath. There is no snap closure, but you could use some fashion tape. The cami style bra I'm wearing is from Walmart, and it's the perfect solution for styles like this.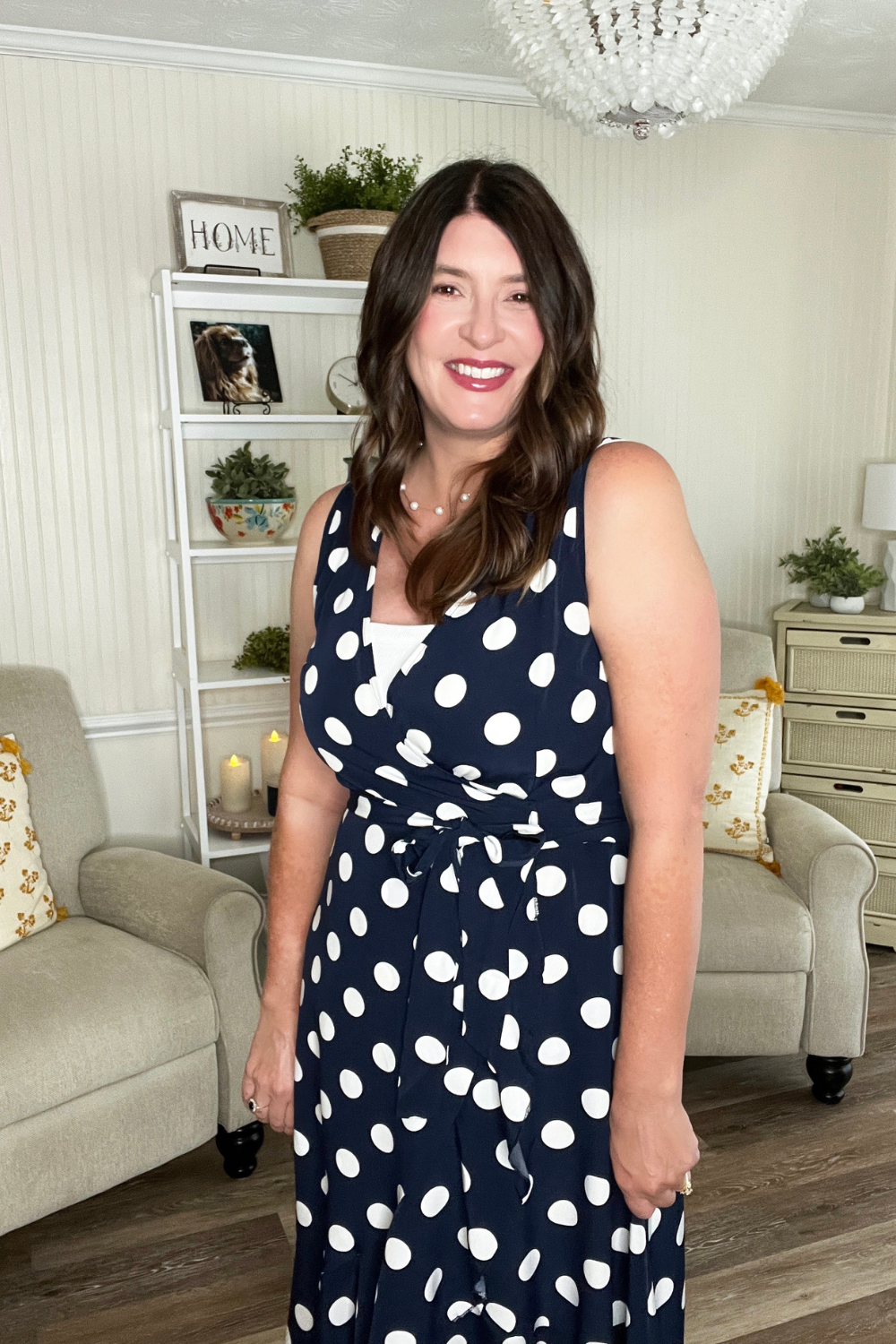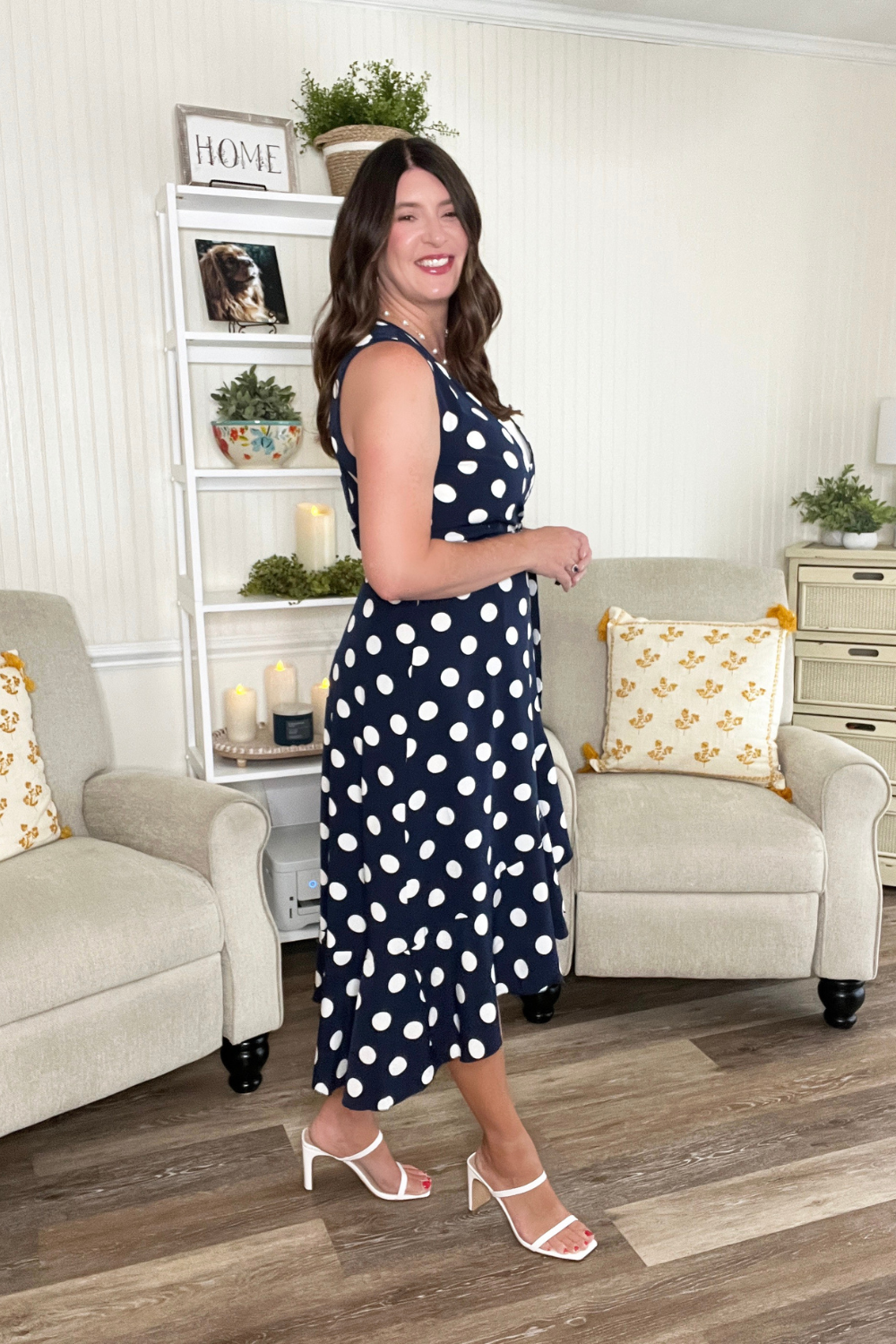 Polka Dot Skirt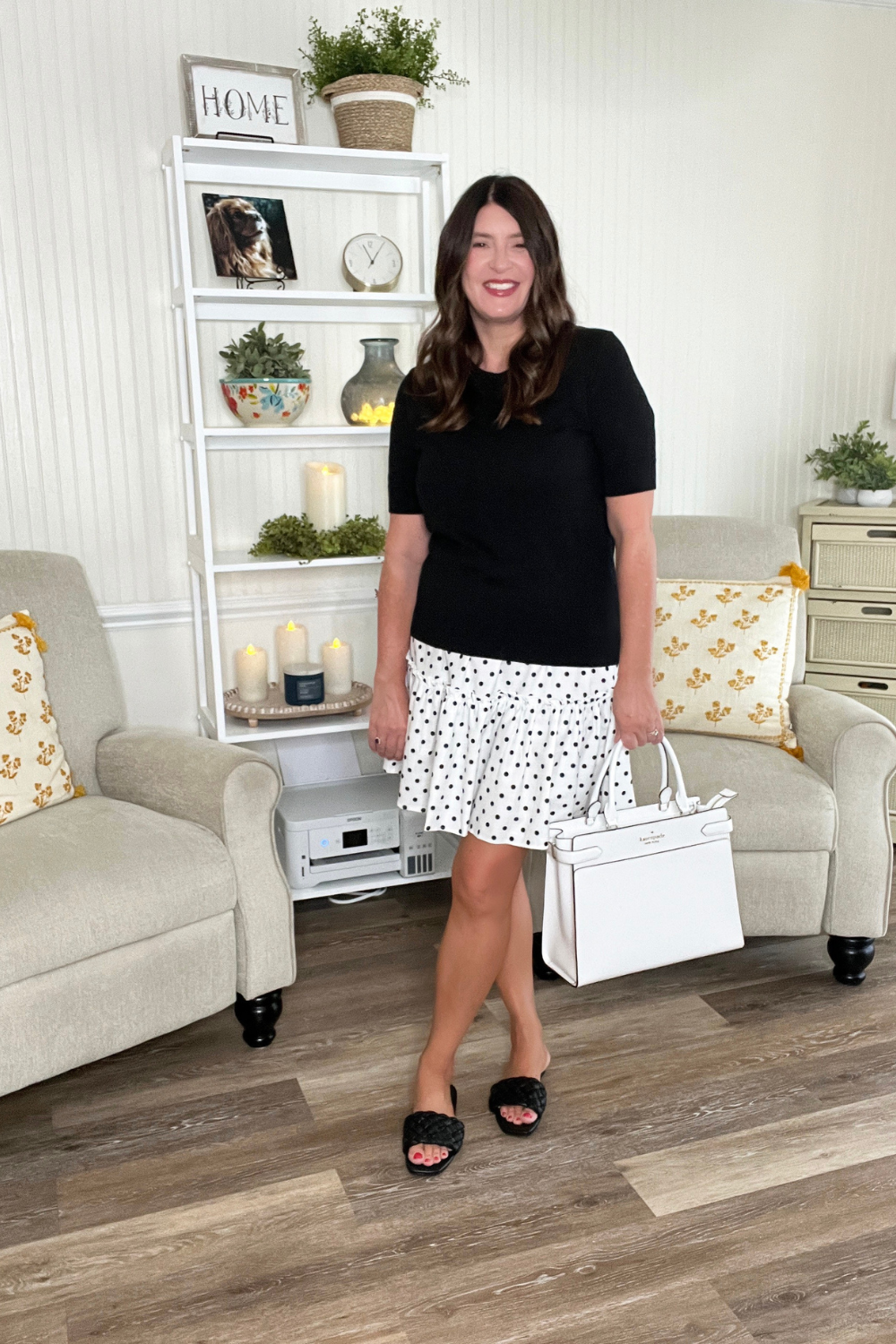 A polka dot skirt is another way mature women can wear polka dots. Again, I'm choosing neutral, classic colors to keep the look more chic and less whimsical. This tiered skirt has an elastic waist with a drawstring tie.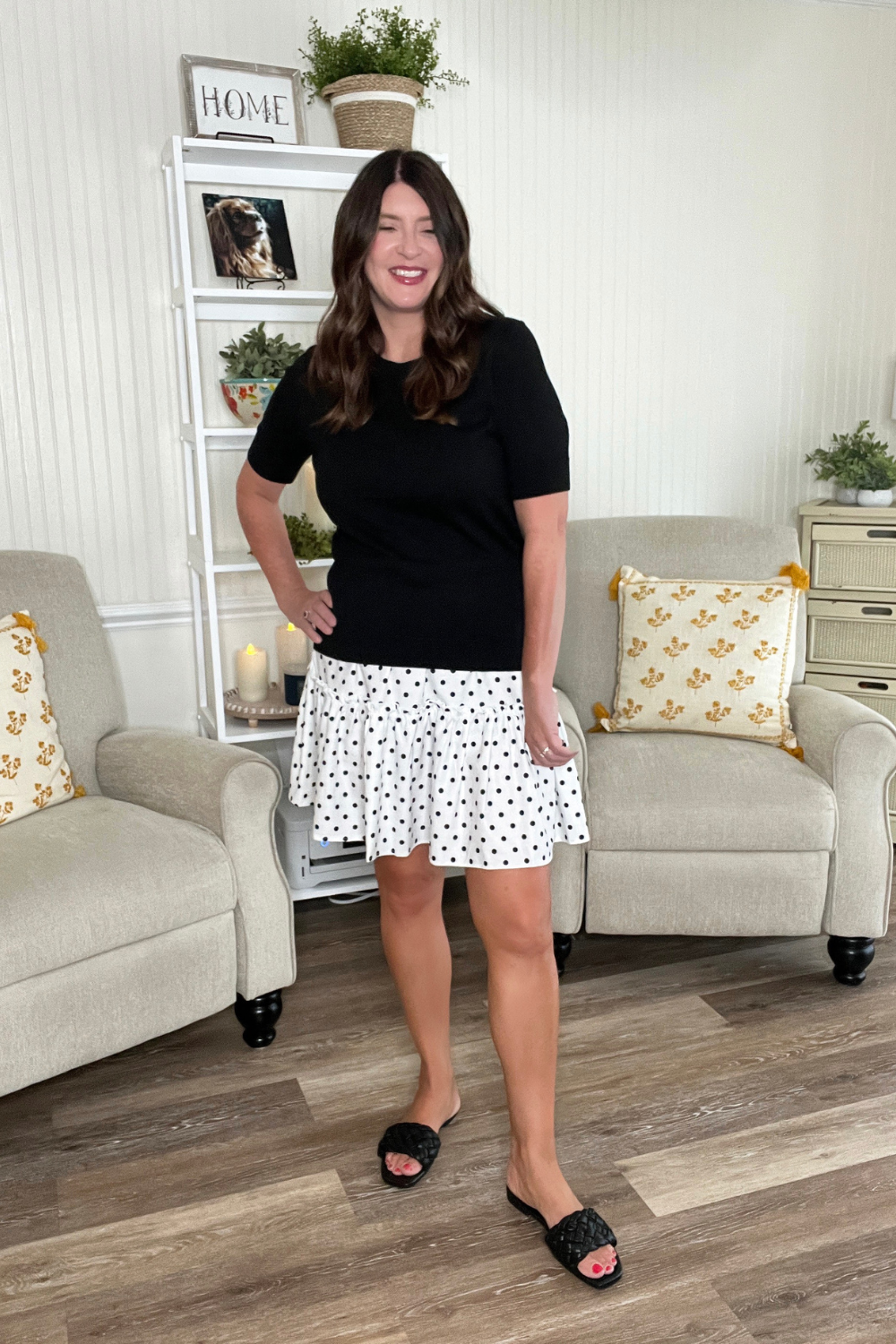 I'm wearing a size large and the length is appropriate for taller women. (I'm 5'7″) I also have this same skirt in a pumpkin orange color for fall.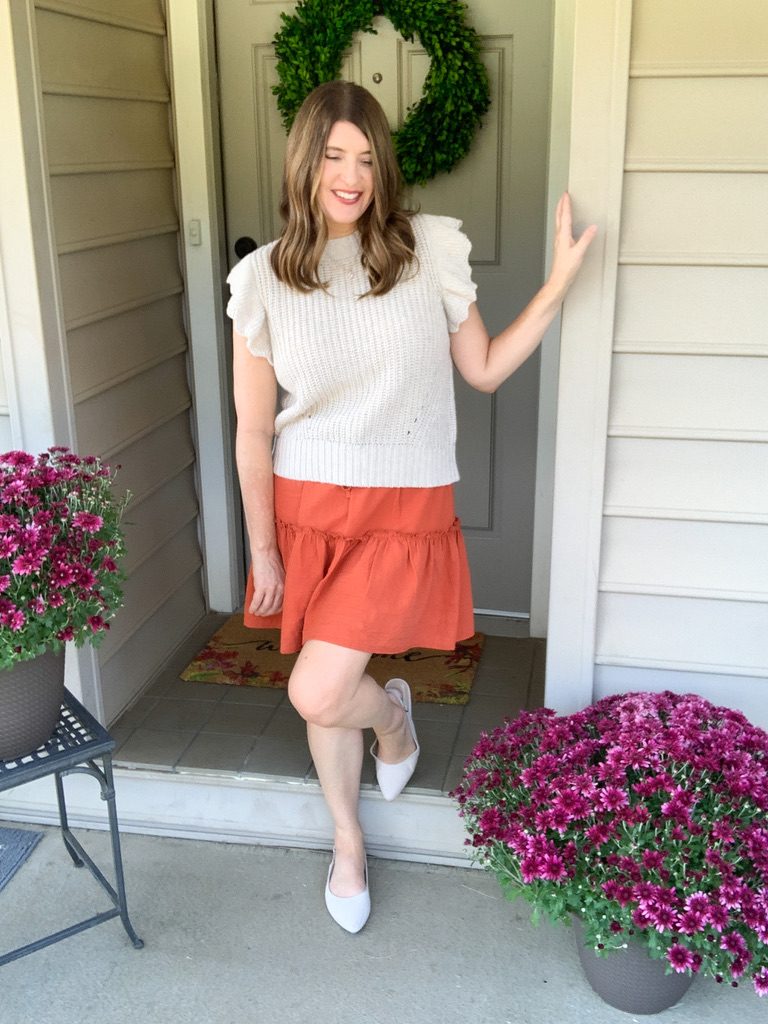 Here, I paired the polka dot skirt with a solid black summer sweater from J.Crew Factory. It is not available online, but this one from Amazon looks similar.
Keep It Subtle With Swiss Dots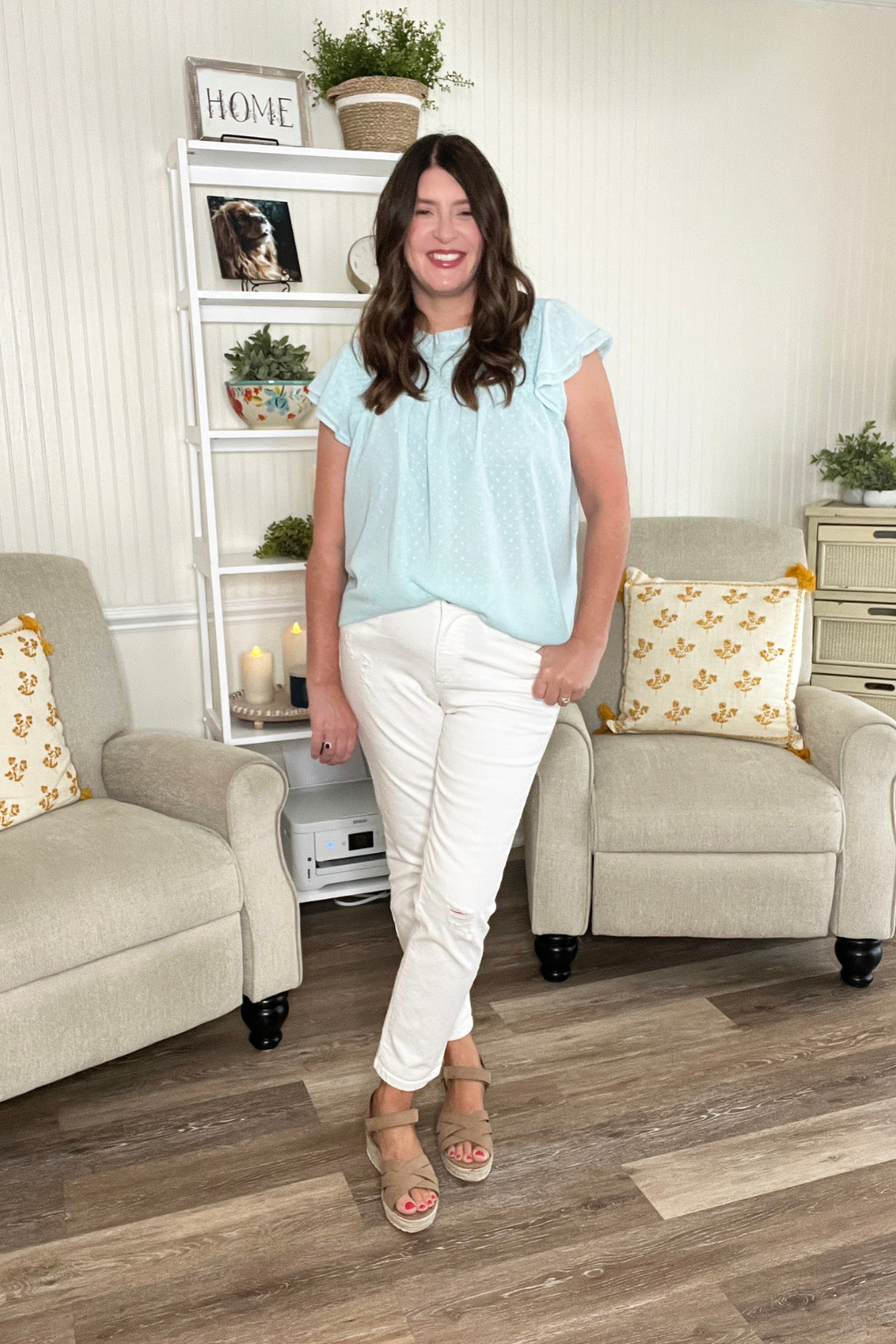 If you like feminine style, then swiss dots are the perfect way to wear polka dots in a more subtle way. I've always loved this look and this top from Amazon is so pretty. I'm wearing a size large in the blue, and it comes in several other colors.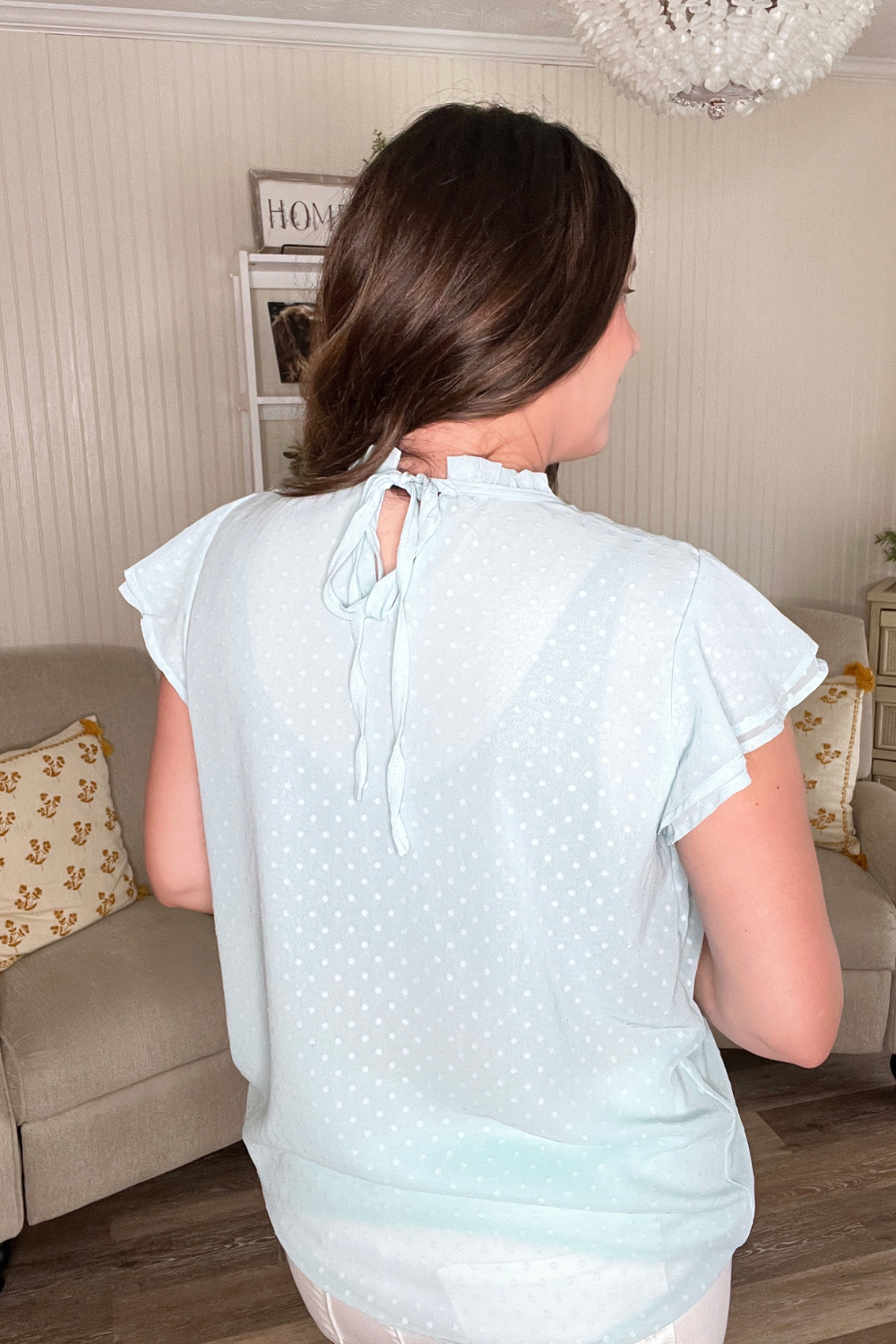 Here is a back view of the tie back detail. I should have worn a neutral toned bra, but I forgot to switch it out. I was trying on so many clothes this day!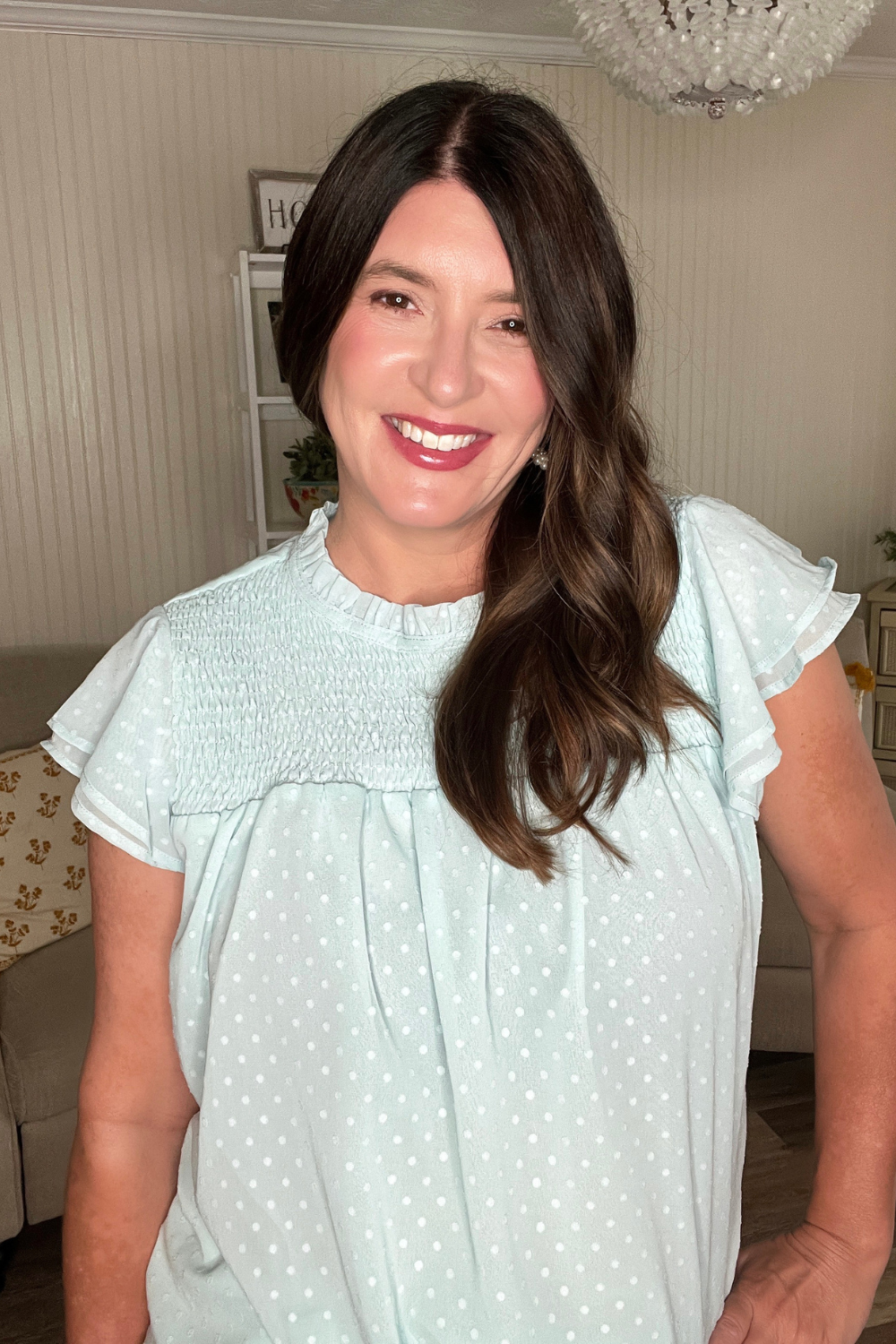 White jeans are the perfect compliment for this blouse. My jeans from Loft are sold out, but I also love this pair from Democracy.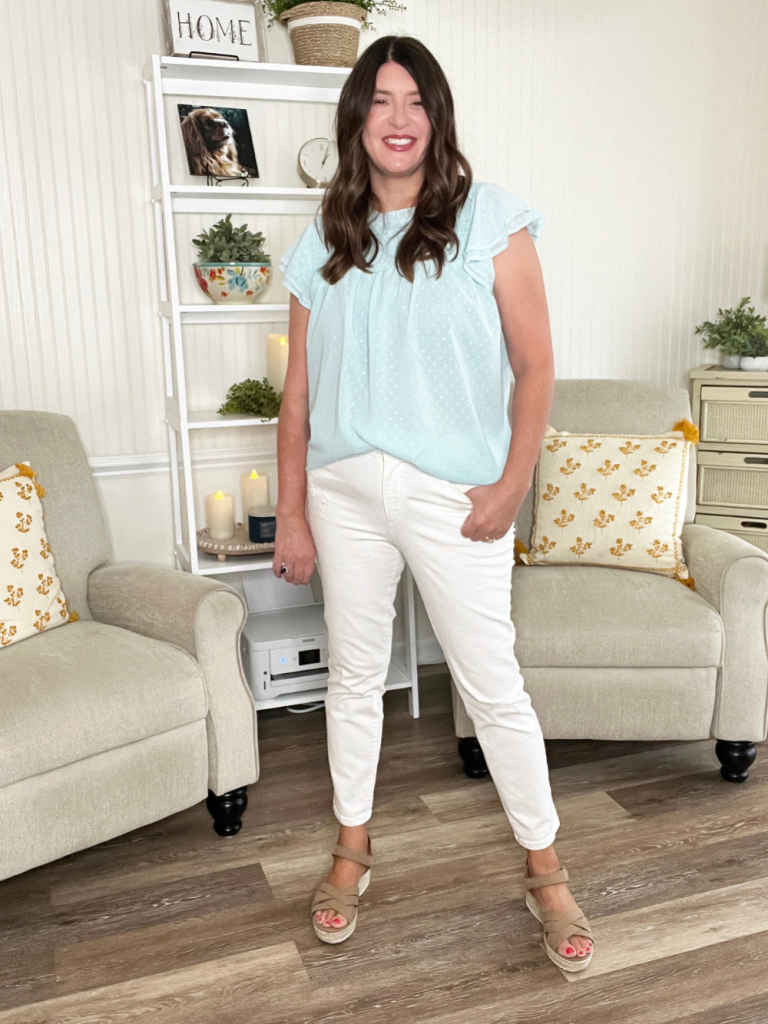 Tunic Length Top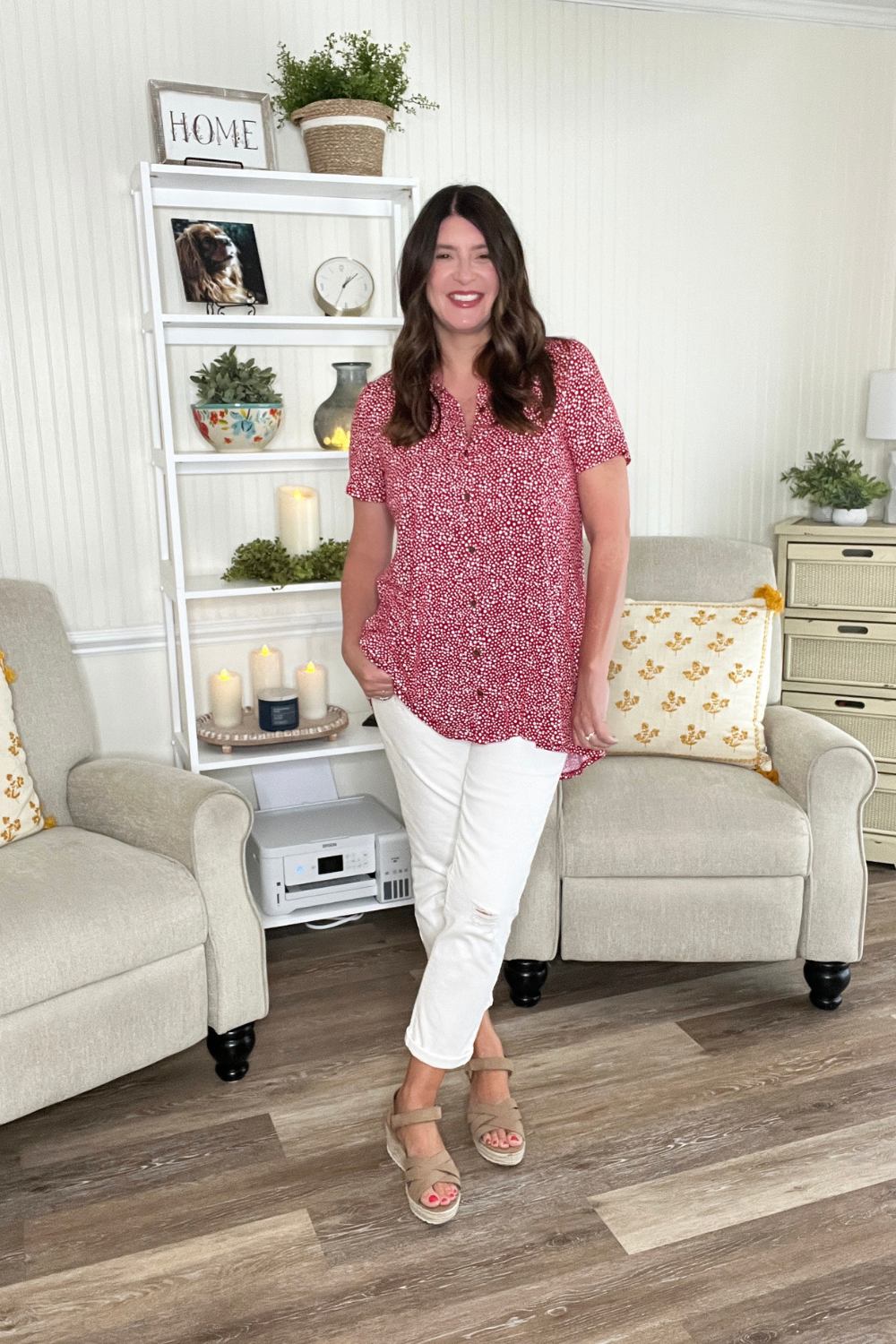 Mature women can also wear polka dots in the form of a tunic length top. I've shown this top before in a Belk try on , but it's worth showing again because of the cute polka dots that almost resemble animal print.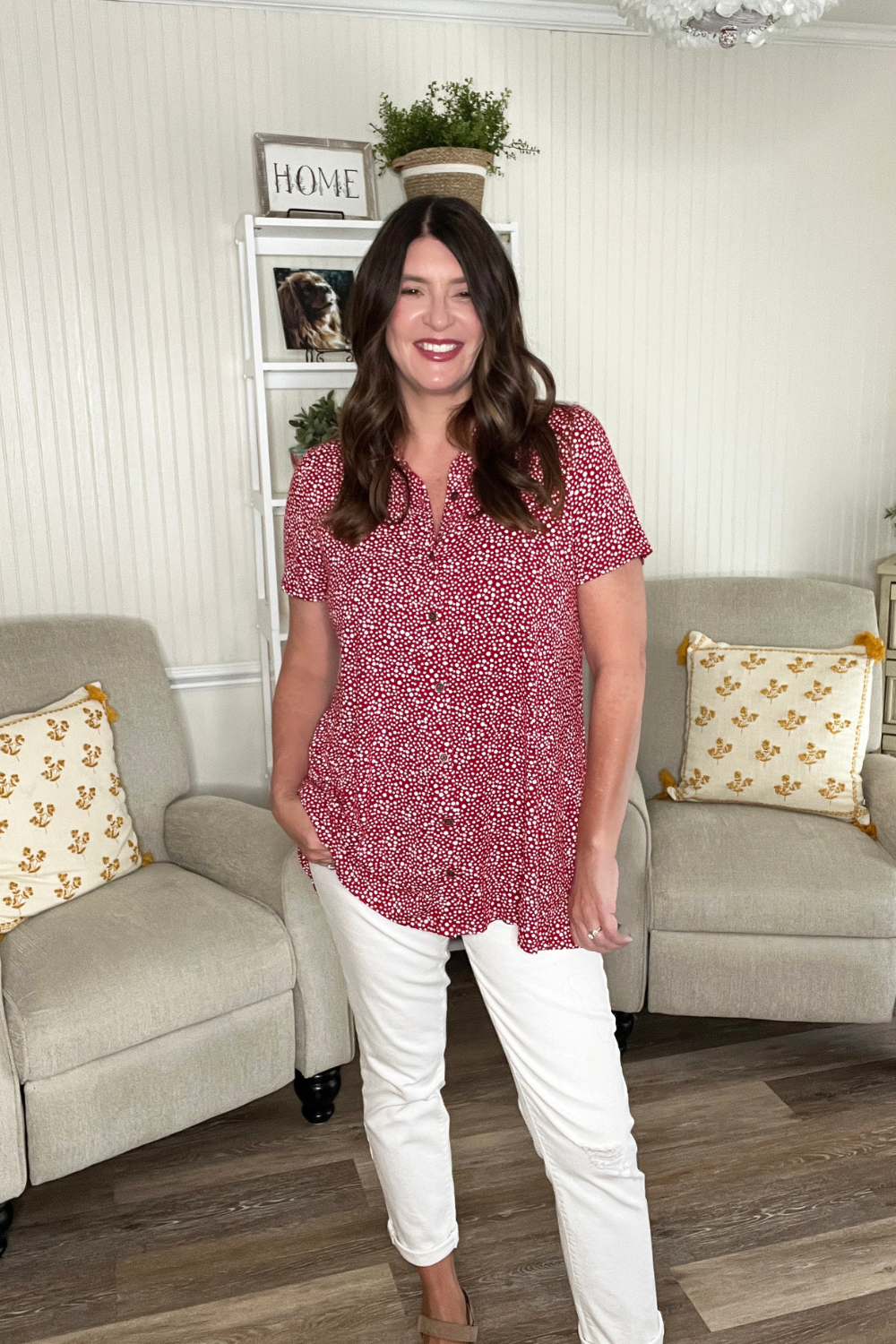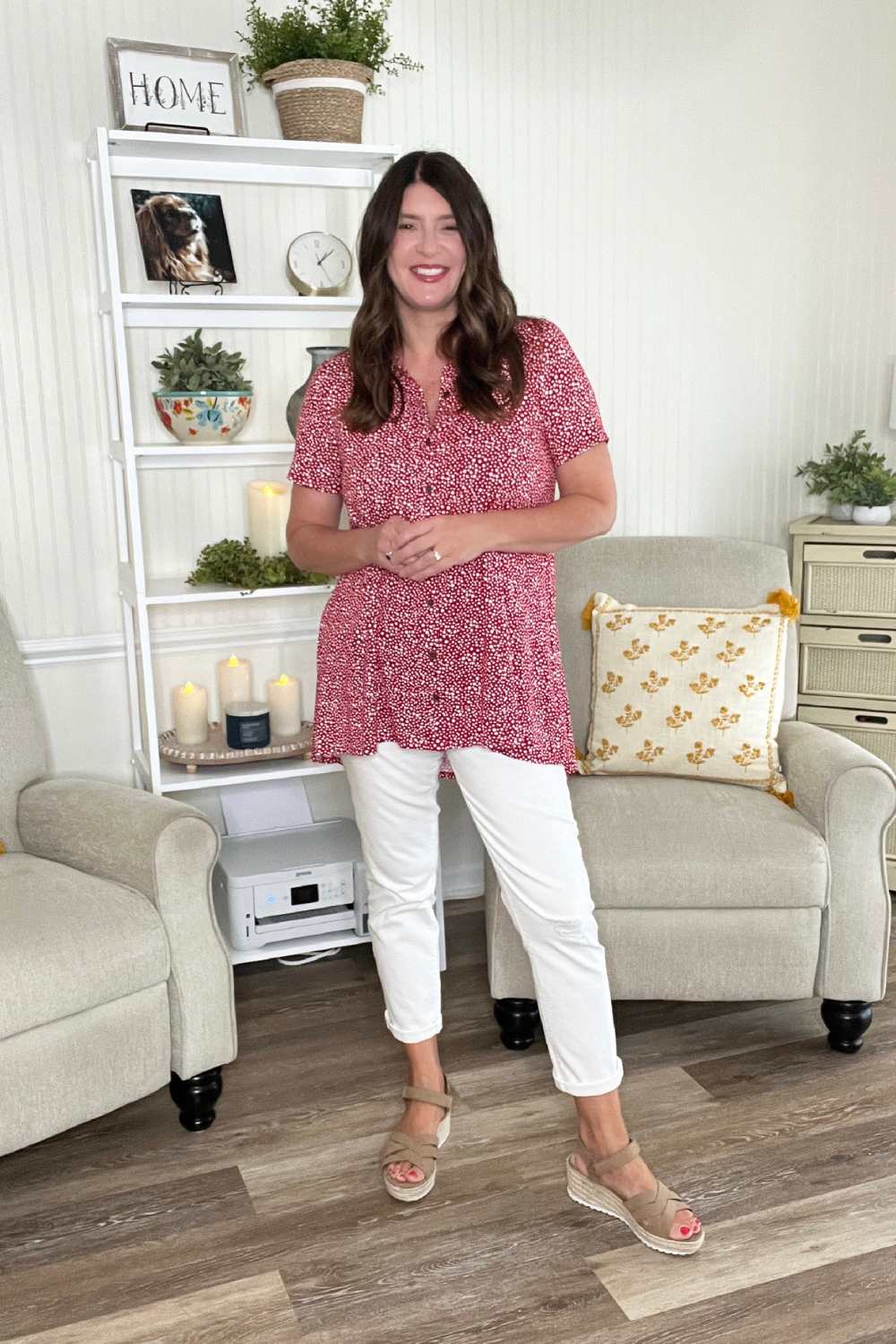 I kept on the same white jeans, but this would also be a good top to pair with leggings. I'm wearing a size medium in the top and it comes in several other prints and colors. Check out this post to see another version of it.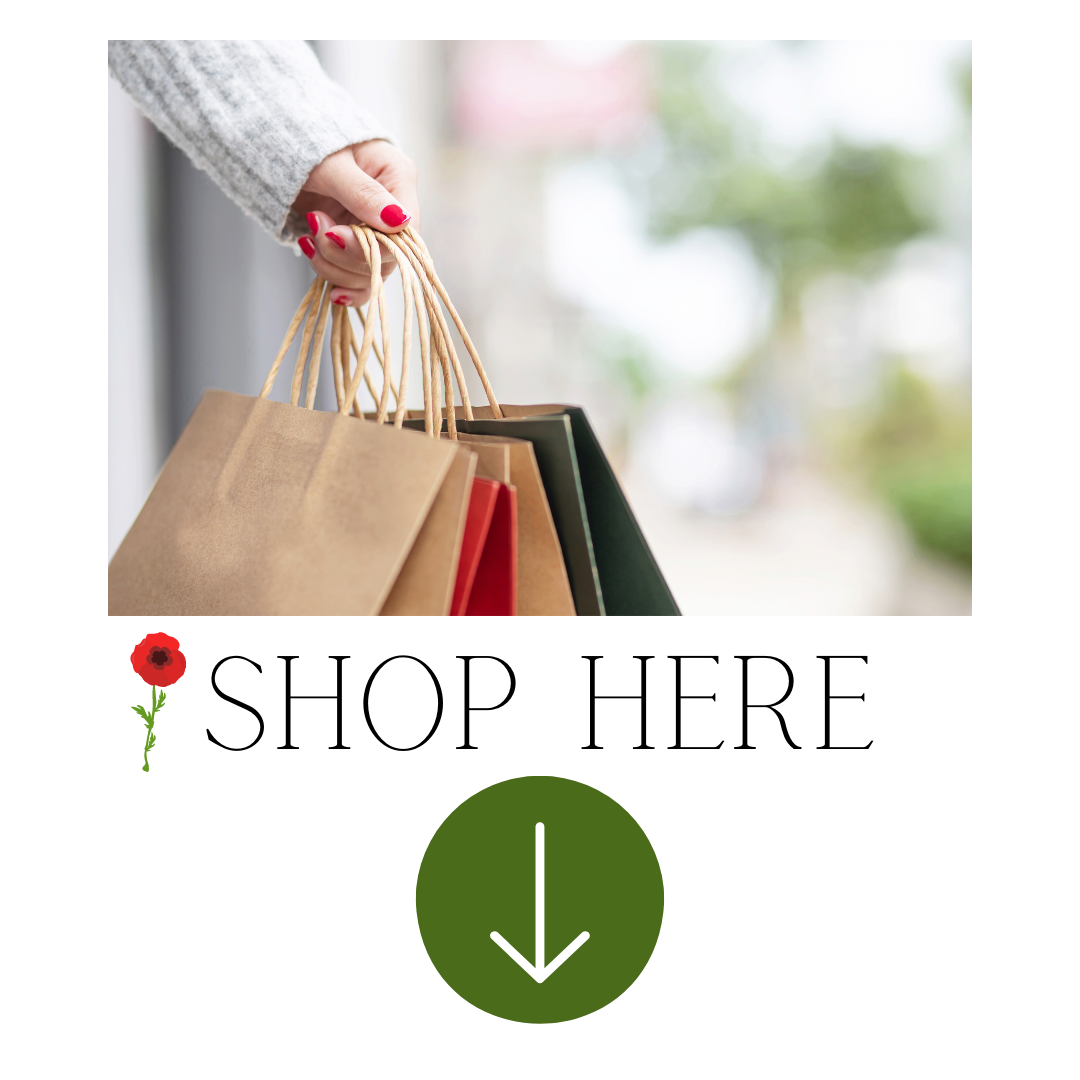 Red Polka Dot Top//Similar Jeans//Shoes
Do you wear polka dots? Leave me a comment down below and tell me what your favorite outfit from today's post is. Also don't forget to subscribe to my email list. As a subscriber, you get all new blog posts delivered to your email plus access to exclusive subscriber only content!