Today I'm excited to share what I consider to be the perfect pants! What makes them perfect? For starters, they are comfortable. Second, they are versatile lounge pants that can be dressed up or down. Wear them around the house, or out and about. They are perfect for traveling. Third, they are flattering. Wide leg pants with a small amount of gathering at the waist that do not drag the ground. Finally, these perfect pants are so affordable you will want them in every color!
Capsule Wardrobe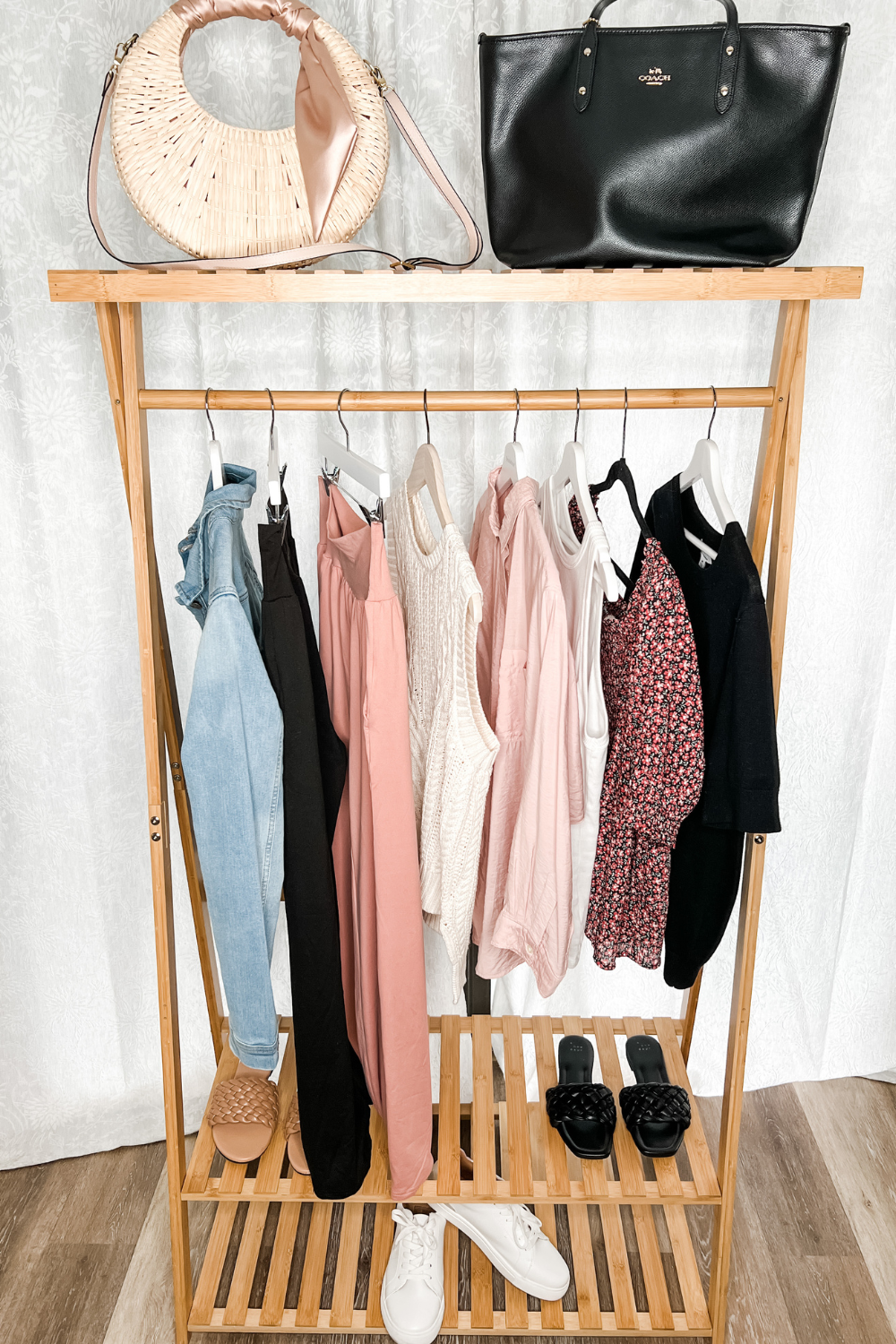 I have put together a mini capsule wardrobe centered around the wide leg pants in two colors…mauve and black. I also ordered a pair in mocha brown, but they haven't arrived yet. This would be a good guide if you are traveling and just want to pack a few interchangeable pieces.
This capsule contains:
2 pair of wide leg pants
2 handbags
2 pair sandals
1 pair sneakers
denim jacket
button down blouse
sleeveless sweater
white tank
black short sleeved sweater
floral top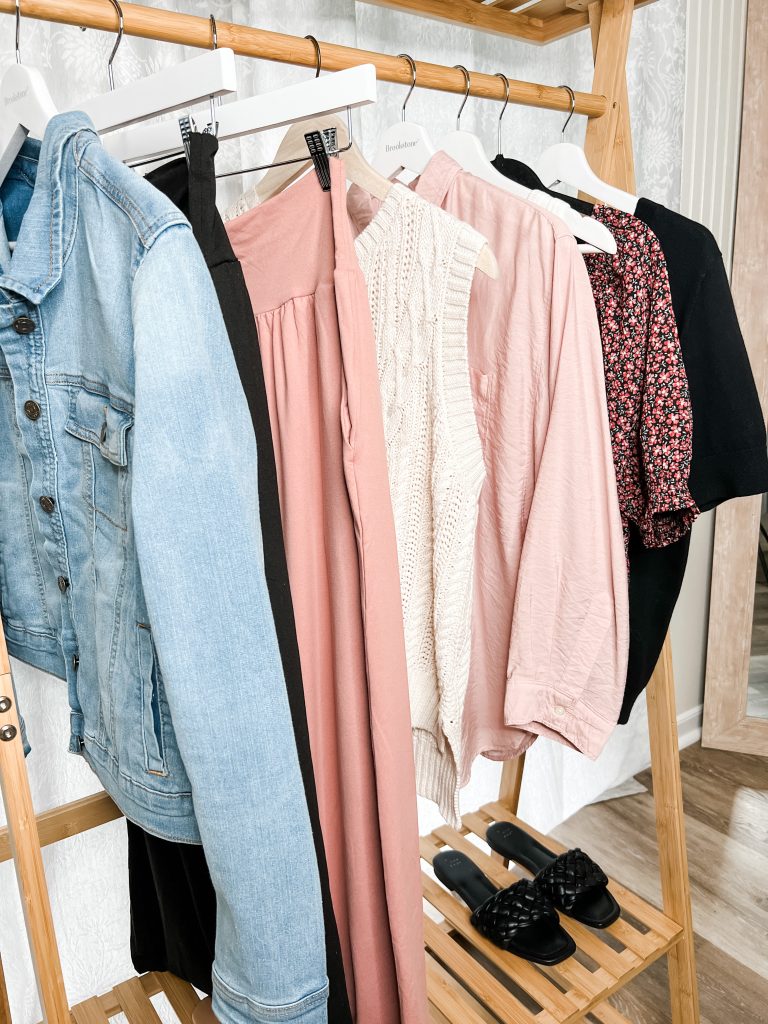 Of course you could substitute items from your closet, but I will link similar items if you like this color palette and style. The point is to show you how many ways you can wear these perfect pants.
Similar Blush Button Downs
Similar Oatmeal Sleeveless Sweaters
Similar Black Floral Tops
Black Short Sleeve Sweaters
Handbags
Shoes
Pants + Tank + Denim Jacket
This combination is my go-to travel outfit. Whether flying or driving, this combination checks all the boxes for comfort and practicality.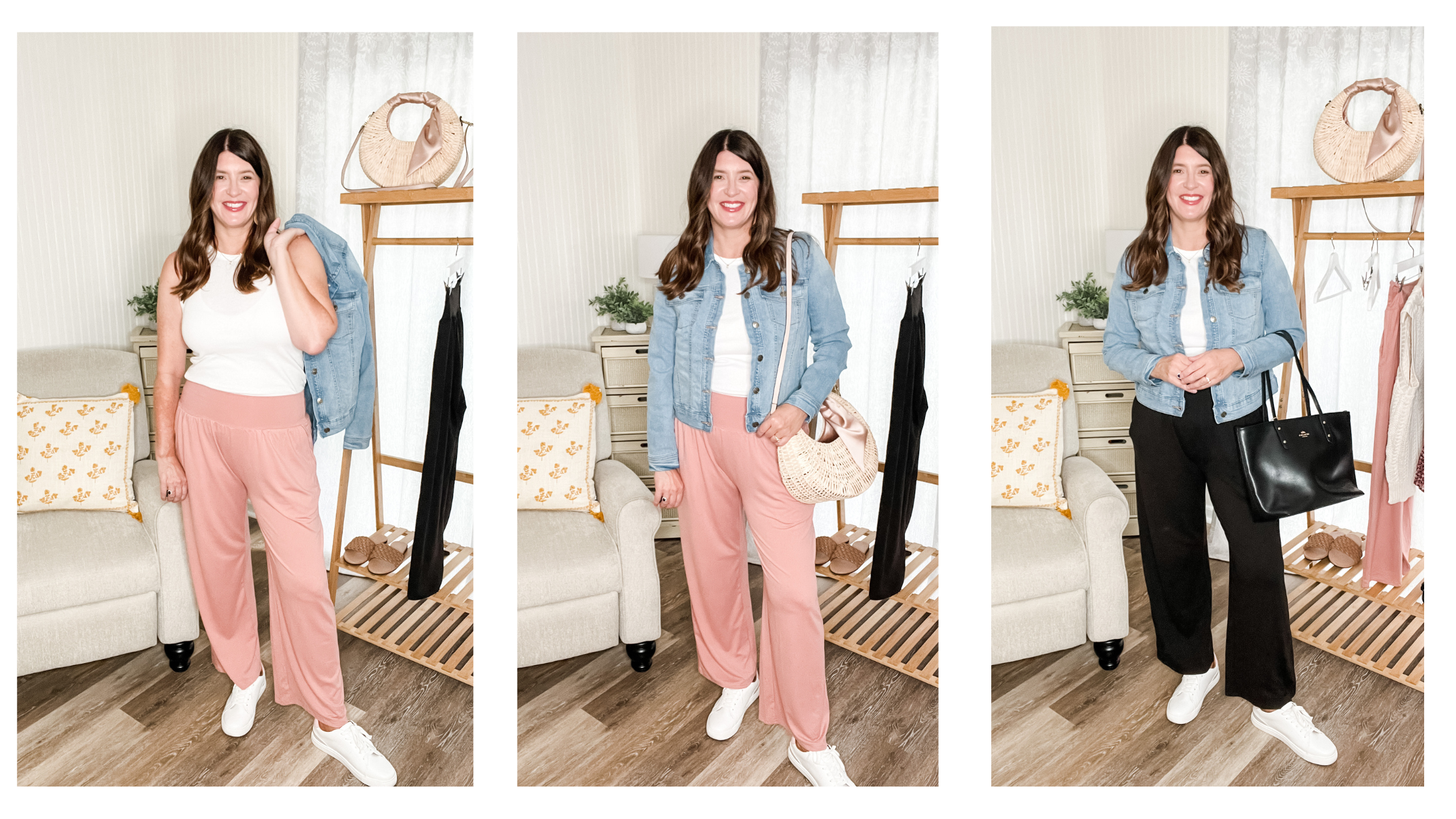 Pants + Sleeveless Sweater (optional jacket)
You can see how the same pieces mixed with different shoes and handbags look like entirely different outfits.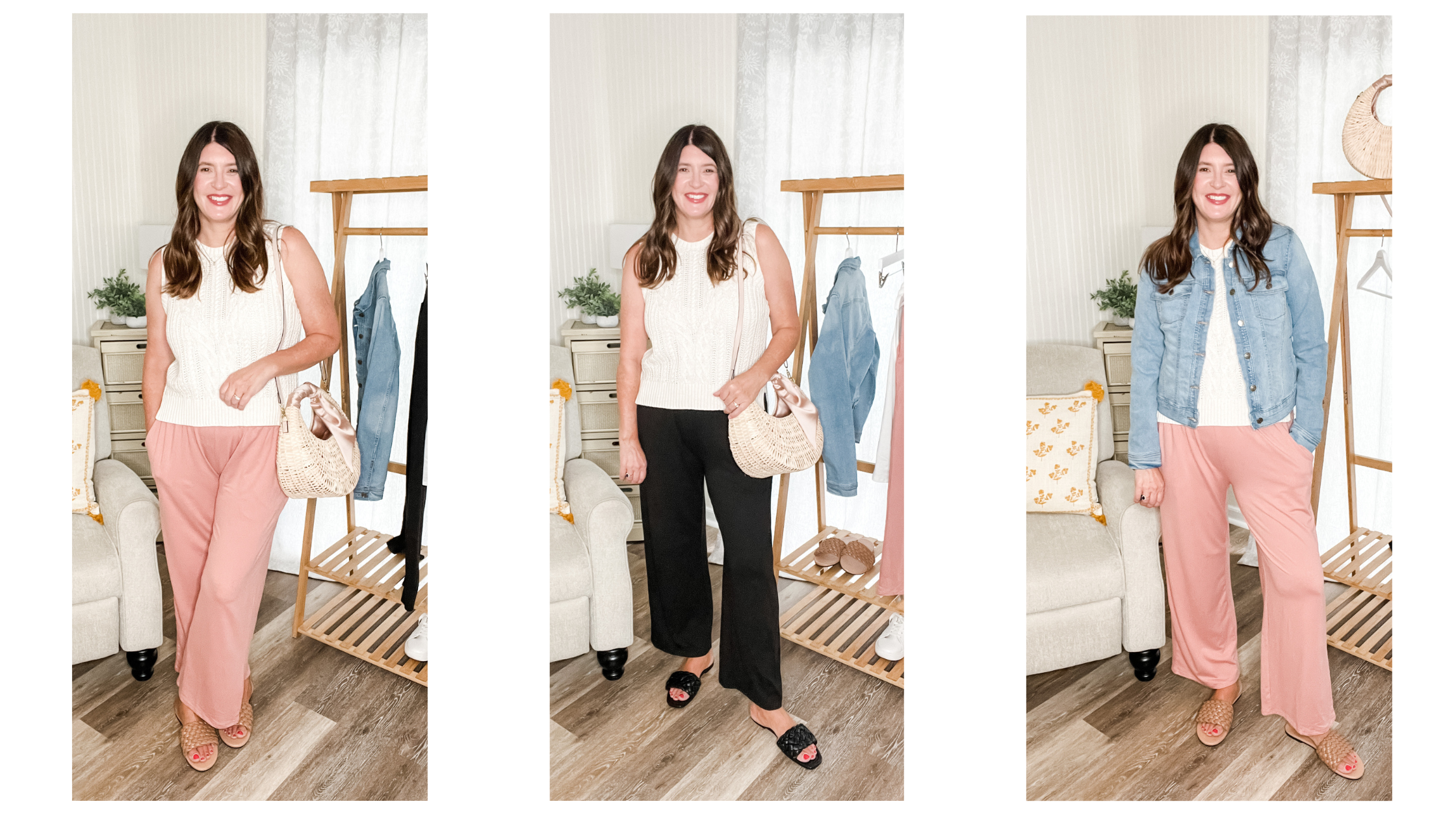 Pants + Blush Button Down
A button down top works well with the perfect pants. Instead of tucking the shirt, try knotting it at the bottom for a casual look.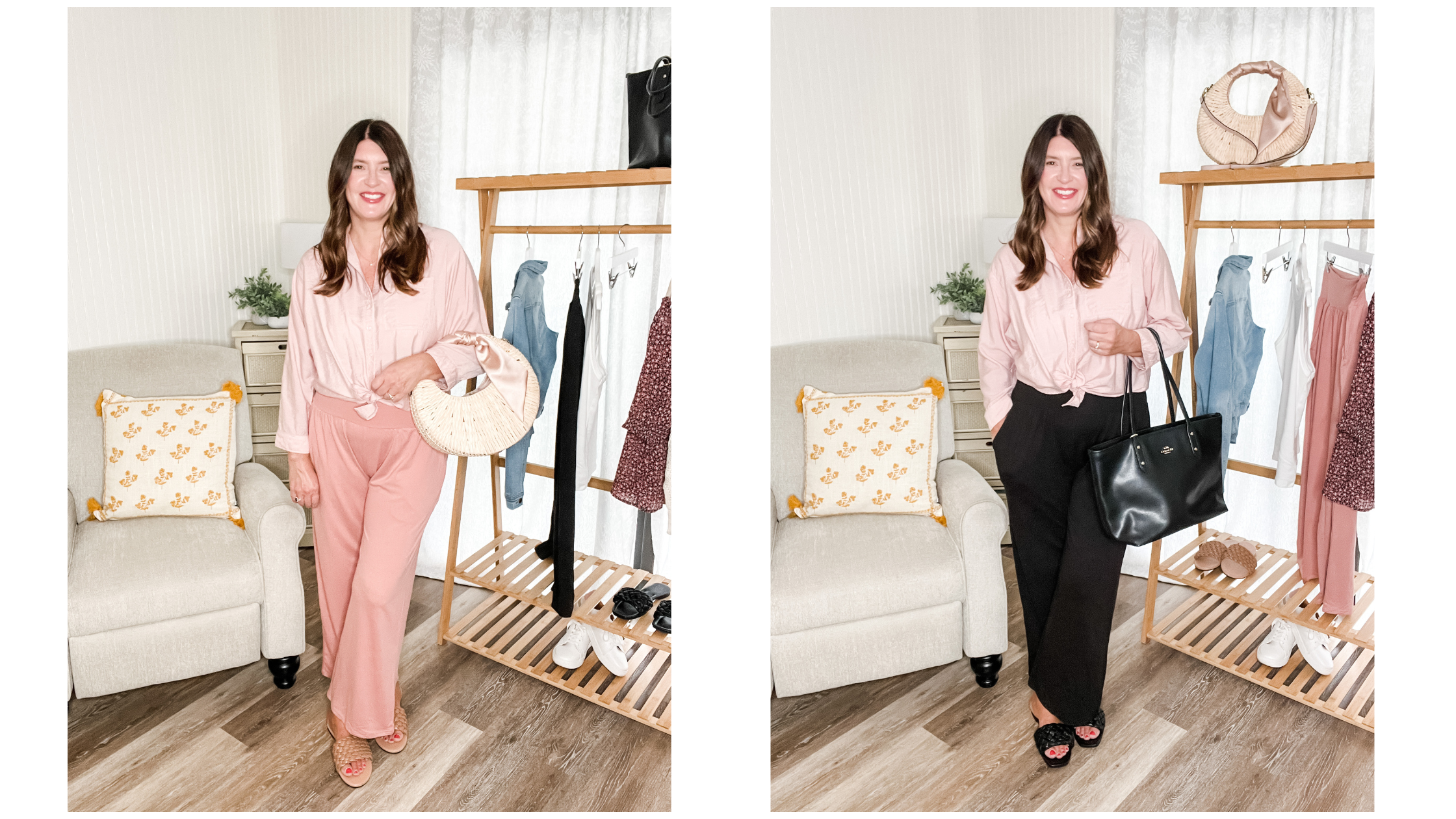 Another variation with the button down blouse is to use it as a layering piece over the white tank. This would be a good alternative if you don't have a denim jacket or you need something more lightweight.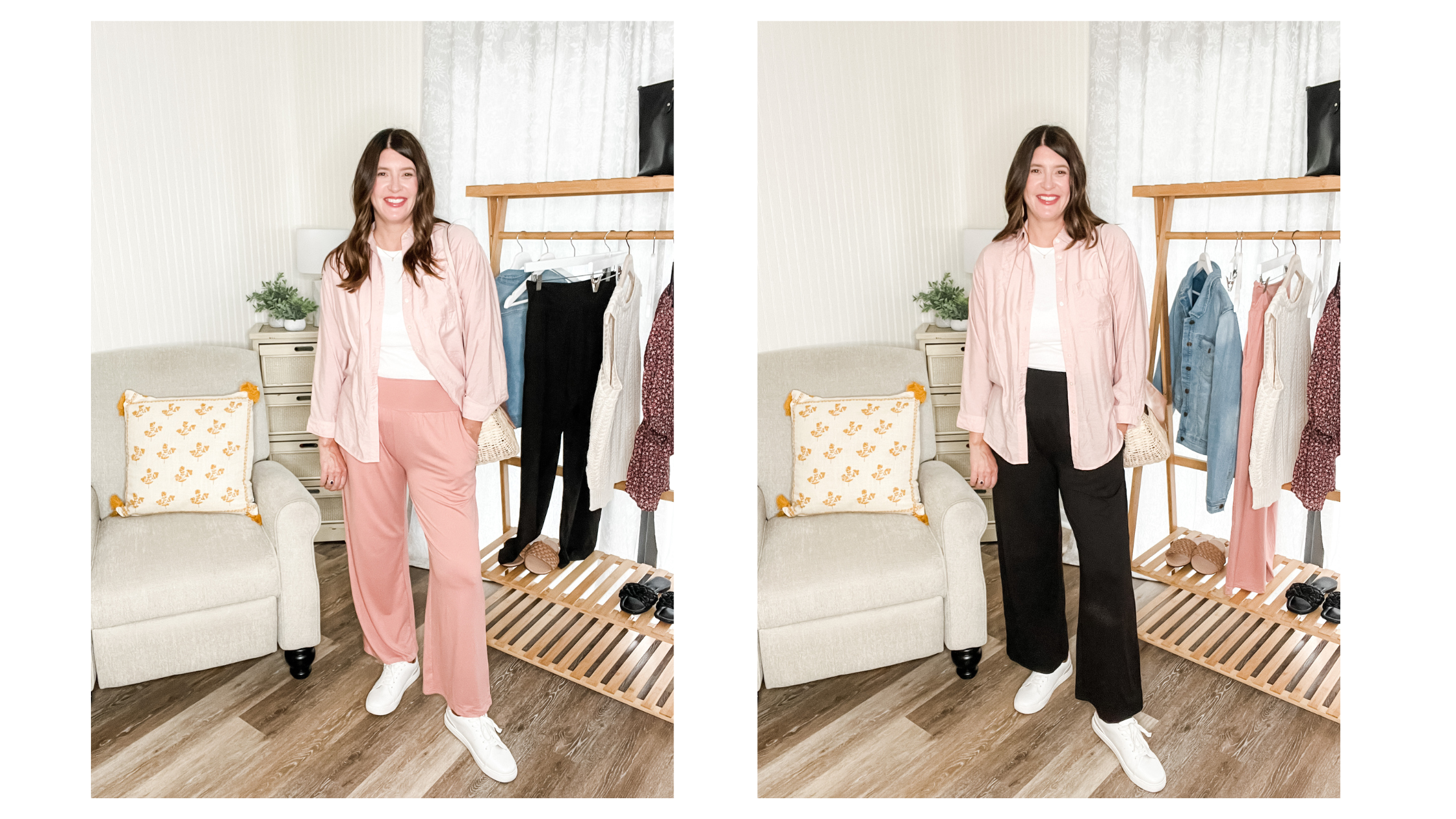 Pants + Short Sleeve Black Sweater
If you don't have a neutral short sleeve sweater in your wardrobe, I would recommend adding one. This black one is from J. Crew Factory but is sold out. I have linked some other options in the shopping widgets above.
Pants + Floral Top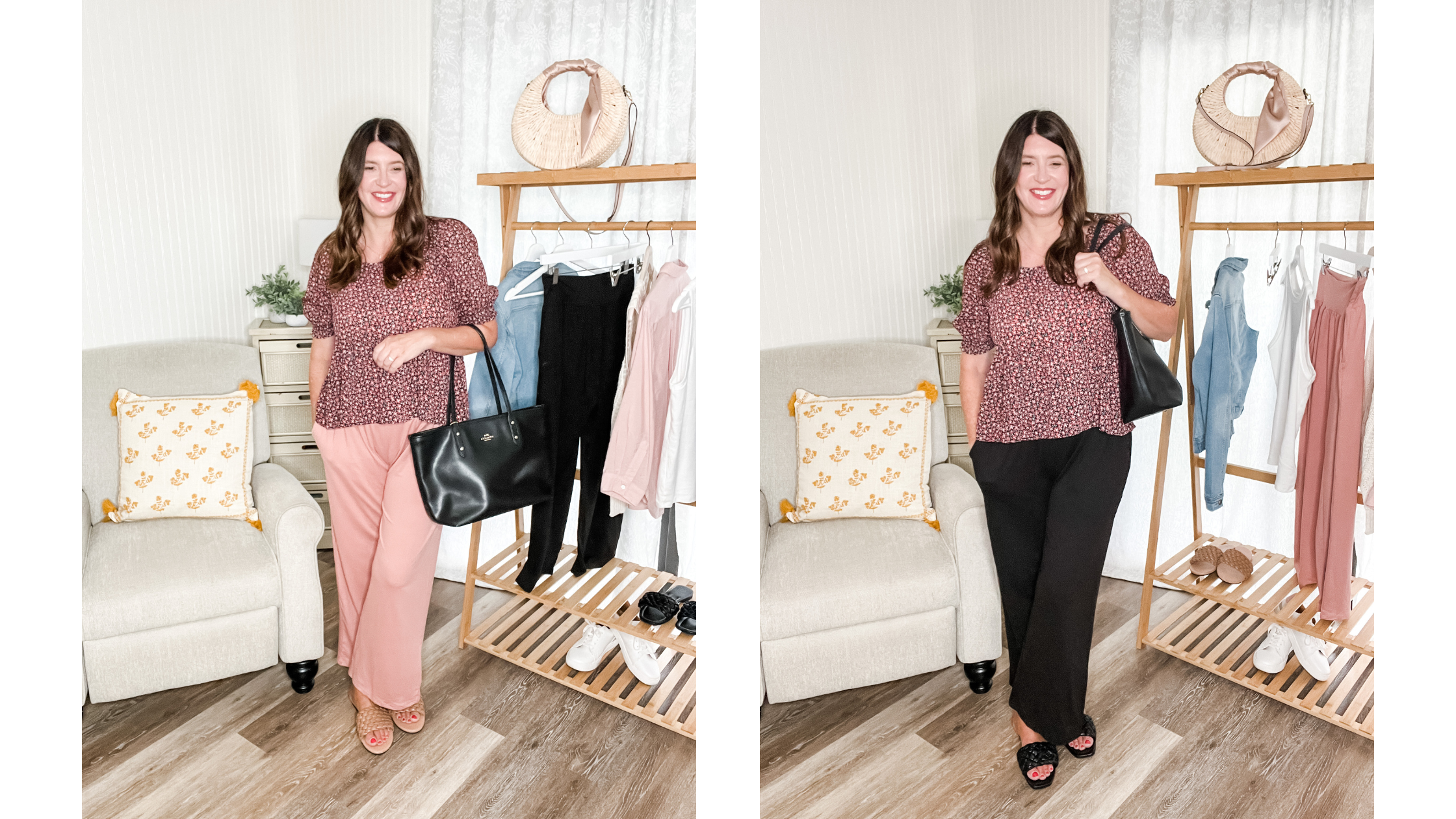 Sizing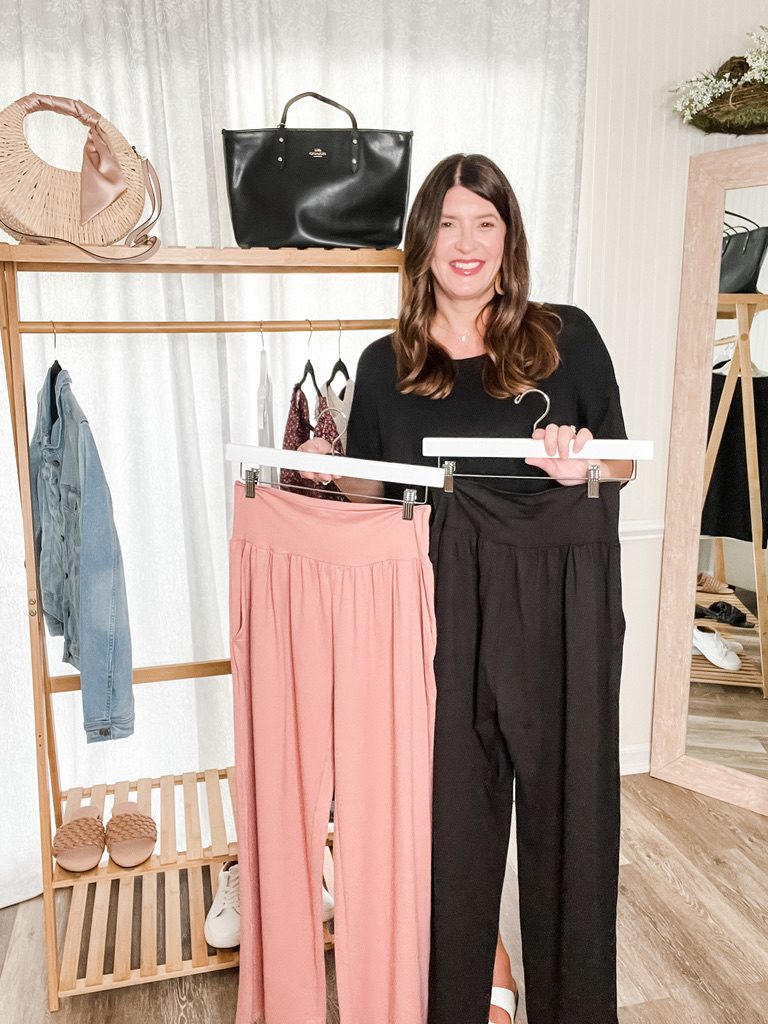 Typically I fluctuate between a M or L lounge style pant. I ordered both sizes and the medium fit me best. As I mentioned earlier, these pants do not drag the ground like some wide leg styles so if you are more petite I think you will like these. I am 5'7″ and you can see that they hit me just below my ankle.
Whether you are enjoying them lounging at home or using them for errands or traveling, I think you will enjoy the perfect pants!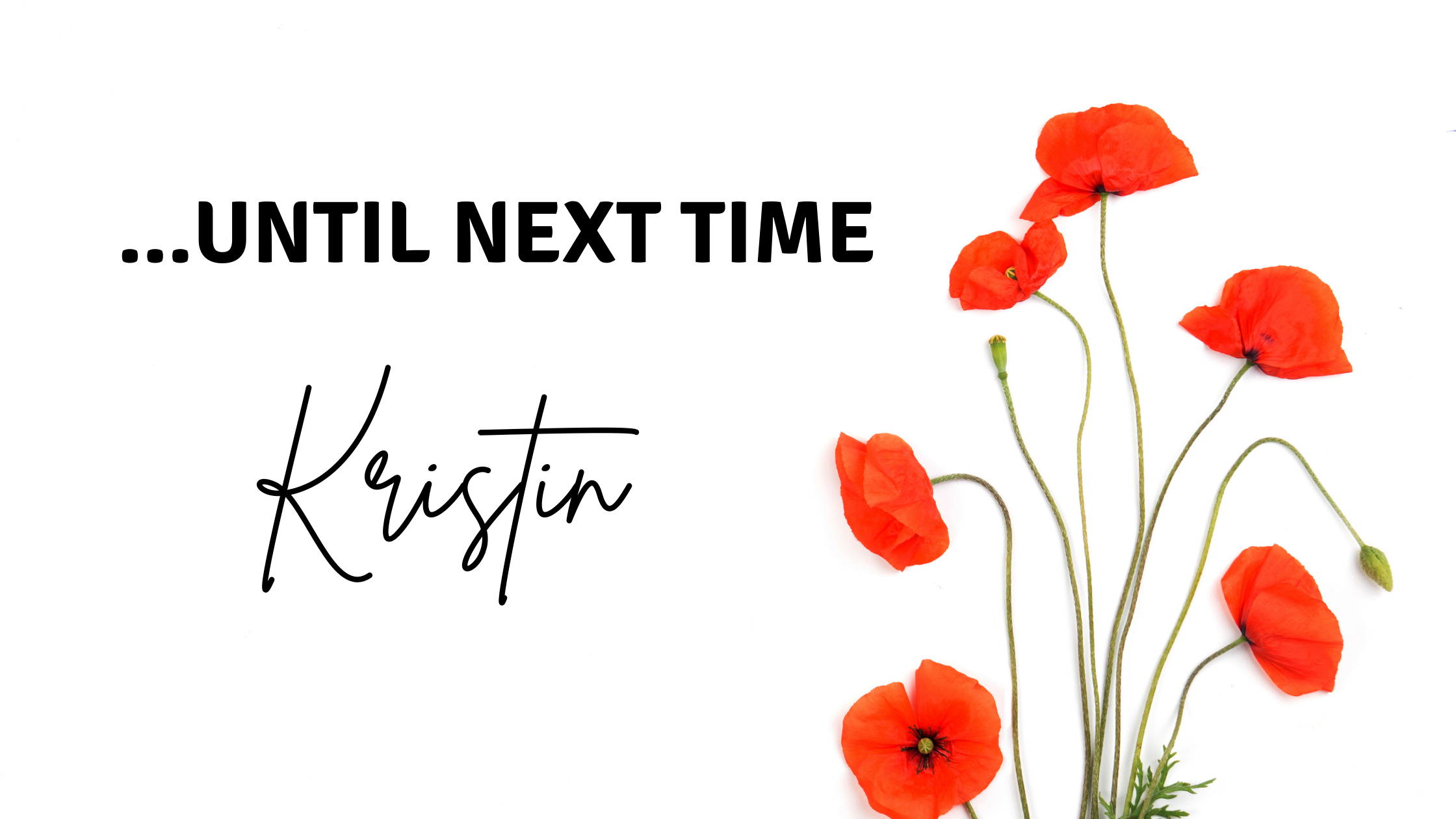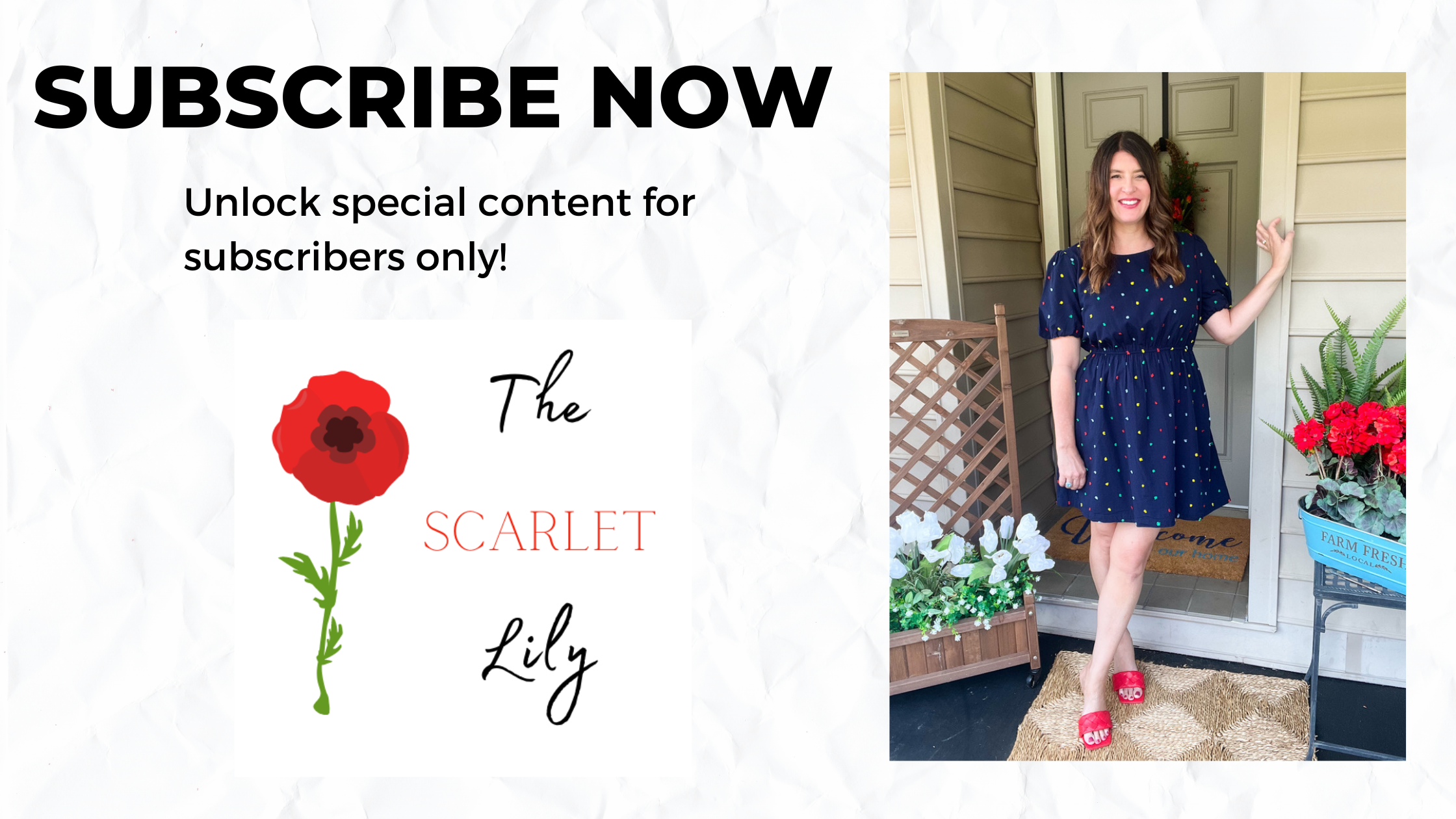 For more loungewear from Amazon, you might like this post.