Sometimes it's good to just go back to basics. After all, it's the basics that build the overall look and feel of anything. Today I want to share my 6 essential makeup products for mature skin. By "essential" I mean the products I never want to run out of and the products that I use nearly every day. These are tried and true and I hope you can benefit from some of these essentials.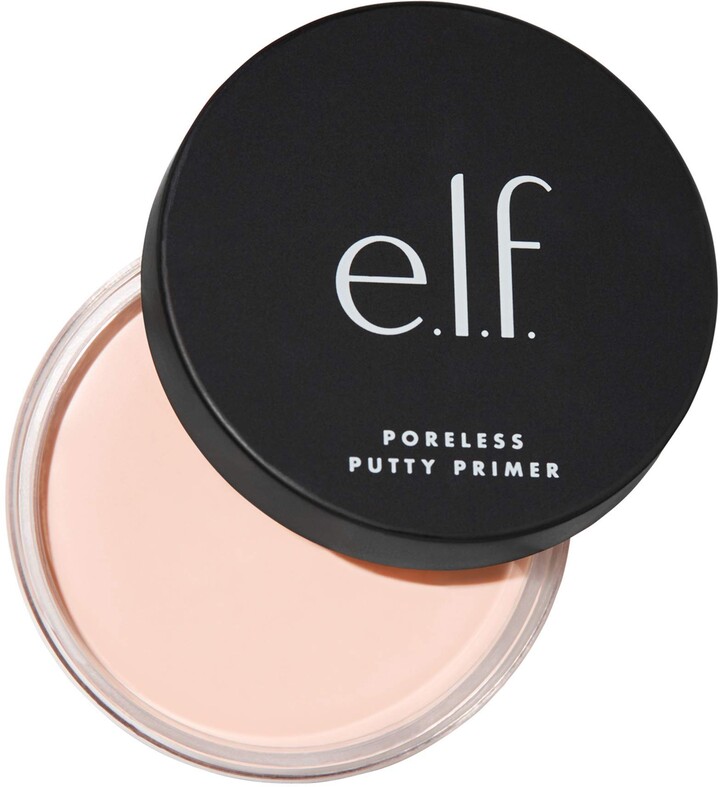 I have tried many different primers, both high end and drug store. My main goal with a primer is not only to extend the wear of my foundation, but to disguise large pores and texture. Many primers claim to make your pores disappear, but few live up the the hype.
The e.l.f. Poreless Putty Primer out-performs any primer that I've tried. This included the products pictured below.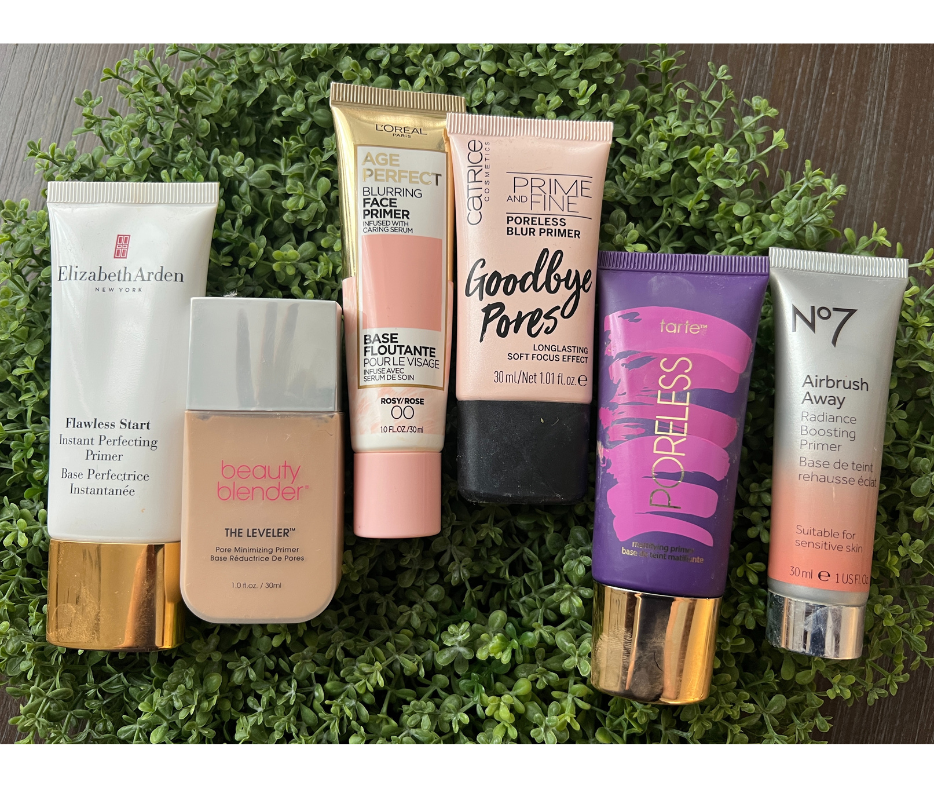 I discovered this foundation towards the beginning of this year and have not stopped talking about it! In fact, I've mentioned it so many time many of you are probably tired of hearing about it. Since I have some new subscribers, I want to mention it again here because this is truly a makeup essential for me.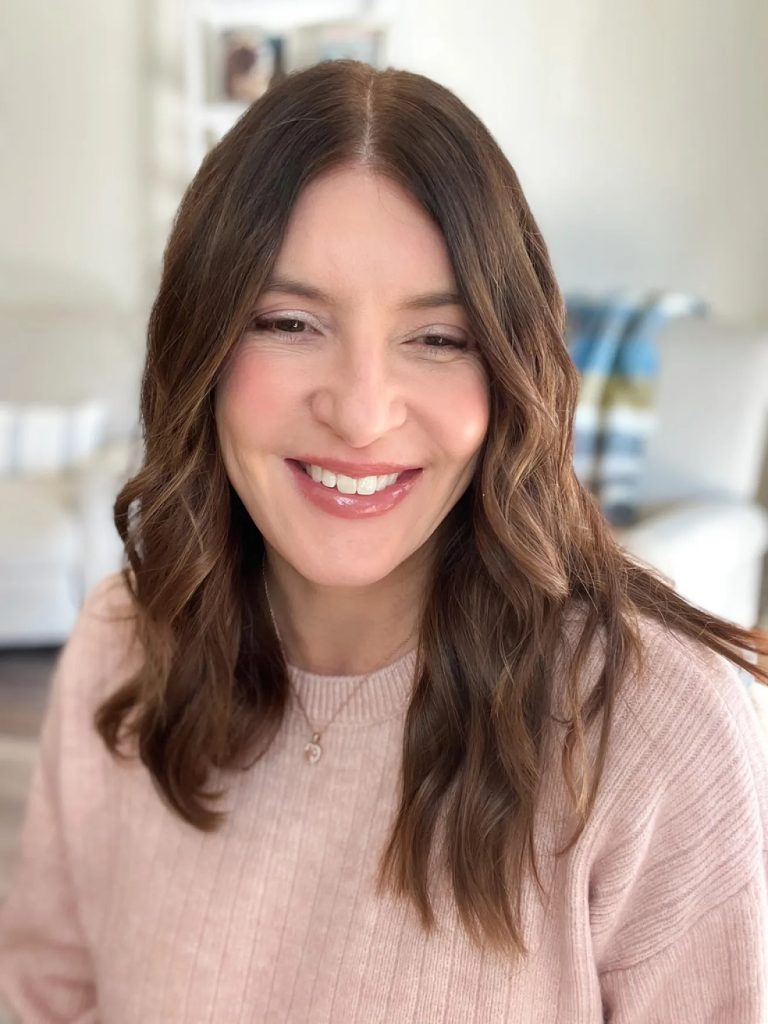 This is my go-to foundation for everyday as well as photos. I keep an extra on hand so I will never run out! For more on this product, you will want to read this post.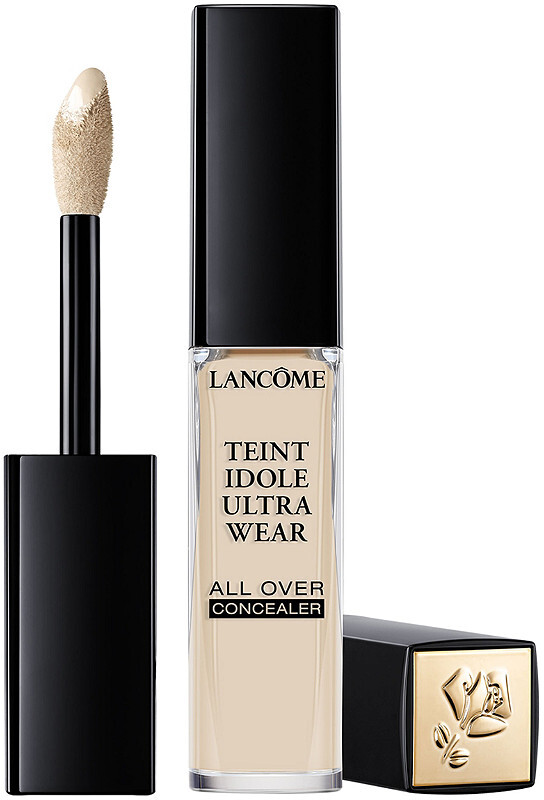 Finding a concealer for mature skin can be a challenge. In my experience, anything that is too thick just makes the under eye area look worse instead of better. For years, my favorite was the Maybelline Age Rewind Dark Circle Eraser but I have replaced that one with the Lancome Teint Idole Ultra Wear Concealer.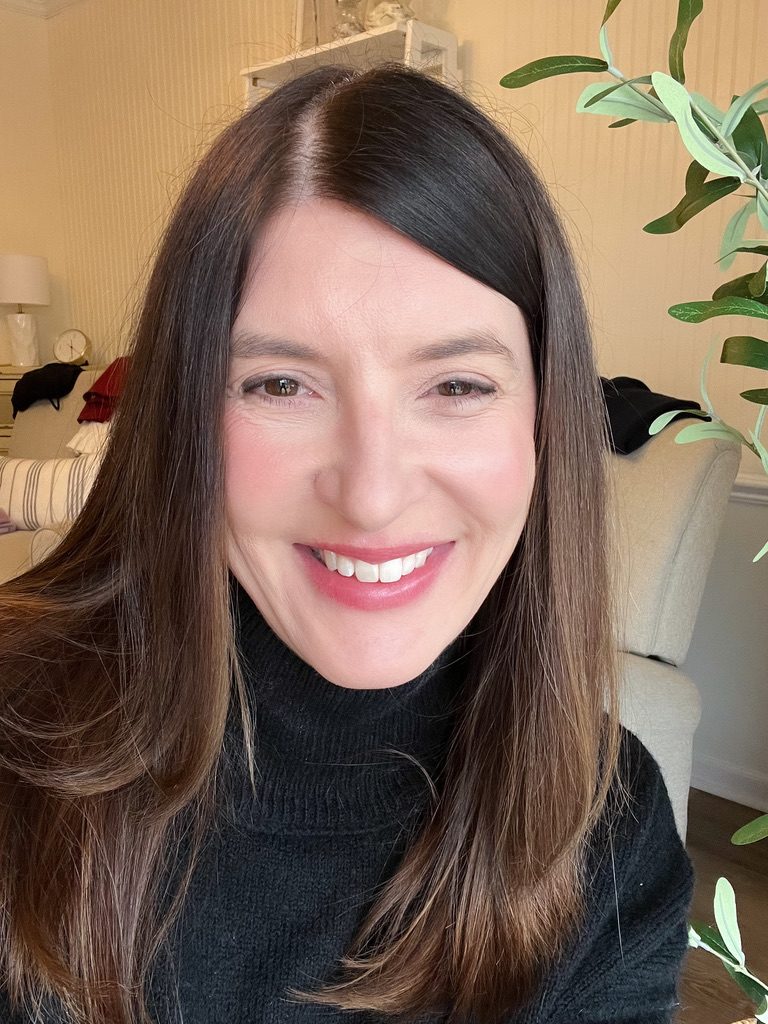 This is a beautiful product that I'm willing to pay a little extra for the results that it gives. It has a thin consistency that brightens and corrects my under eye without drawing attention to fine lines and crepey texture.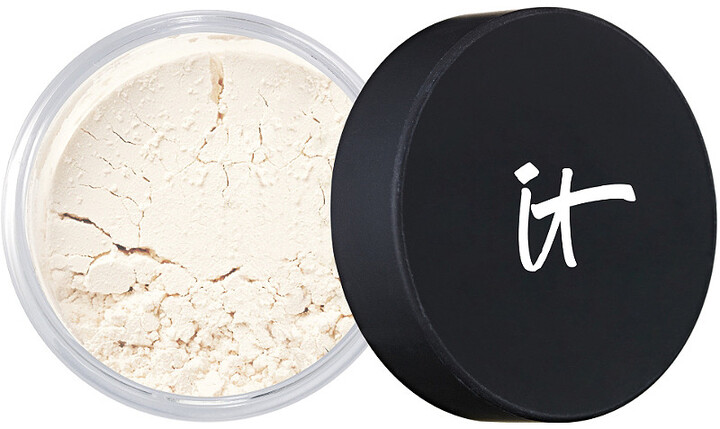 The IT Cosmetics Bye Bye Pores Setting Powder has been by favorite setting powder for years. There are some more budget friendly options that come close, but if I had to pick just one powder for the rest of my life it would be this one!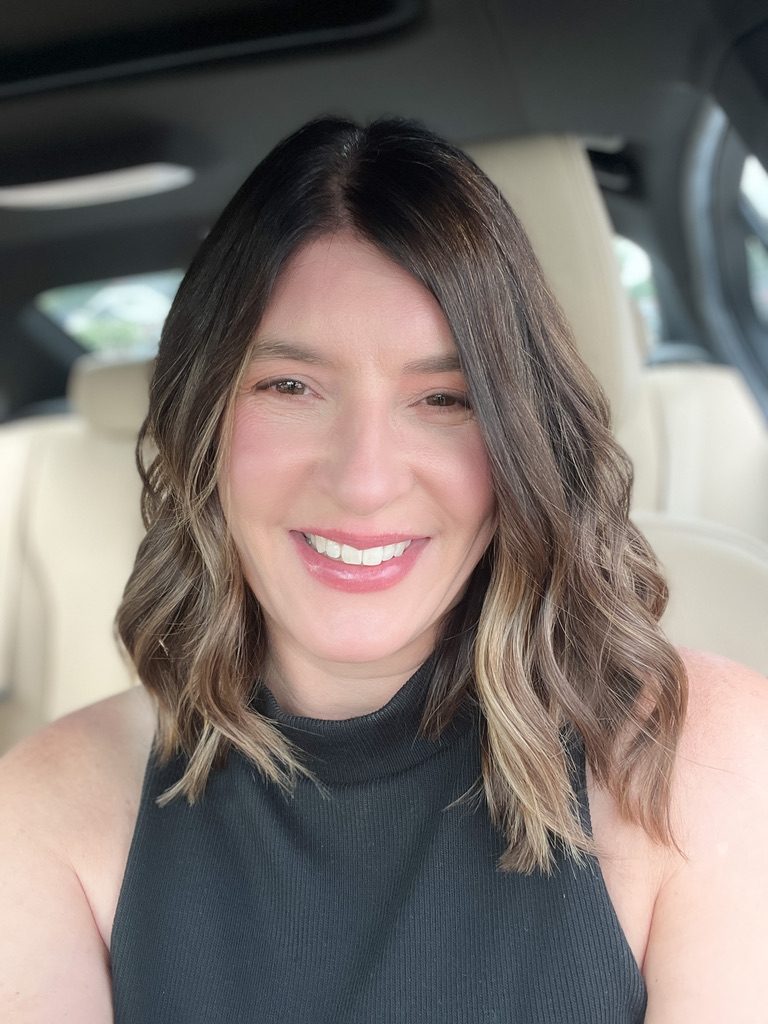 This powder has such a fine consistency and it does minimize the look of my pores, while providing a nice matte finish on my skin. I concentrate it around my nose, forehead, and chin.
Cream blushes are great for mature skin. In fact, I did a whole blog post about them. You can see that one here. Again, I have tried higher end products and more affordable options but my favorite is the Milani Cheek Kiss Cream Blushes.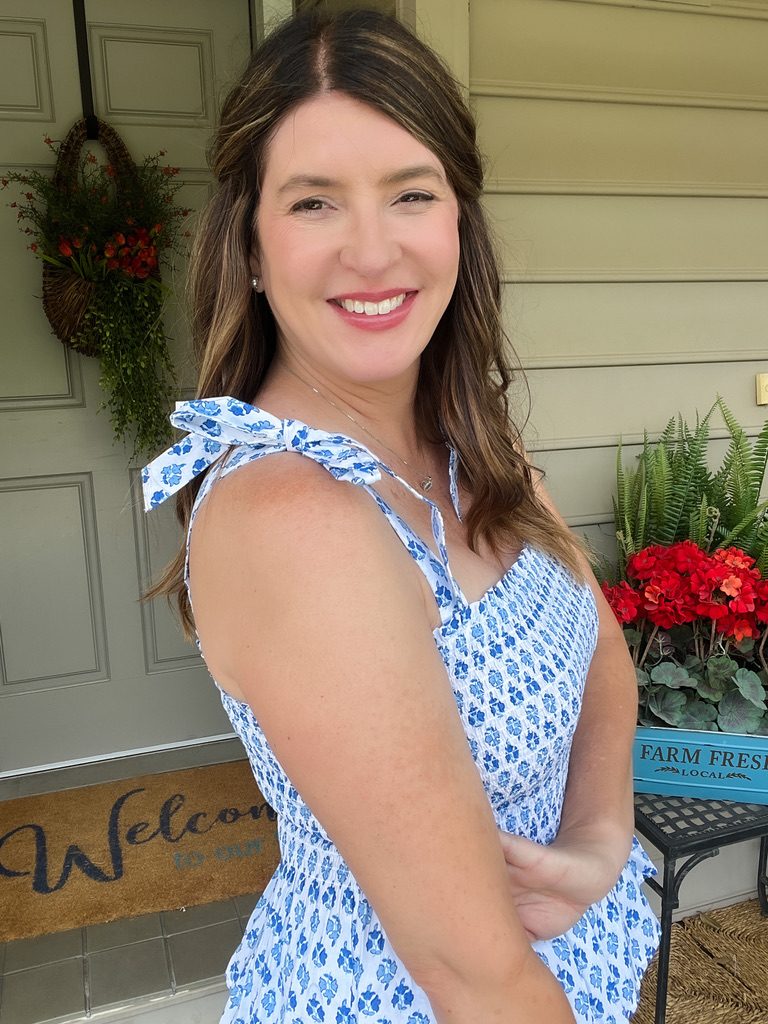 Cream blushes add that little extra bit of moisture to the skin and last longer than powder blushes. I also like that I can control the placement of the pigment more when I apply the blush with my fingertips.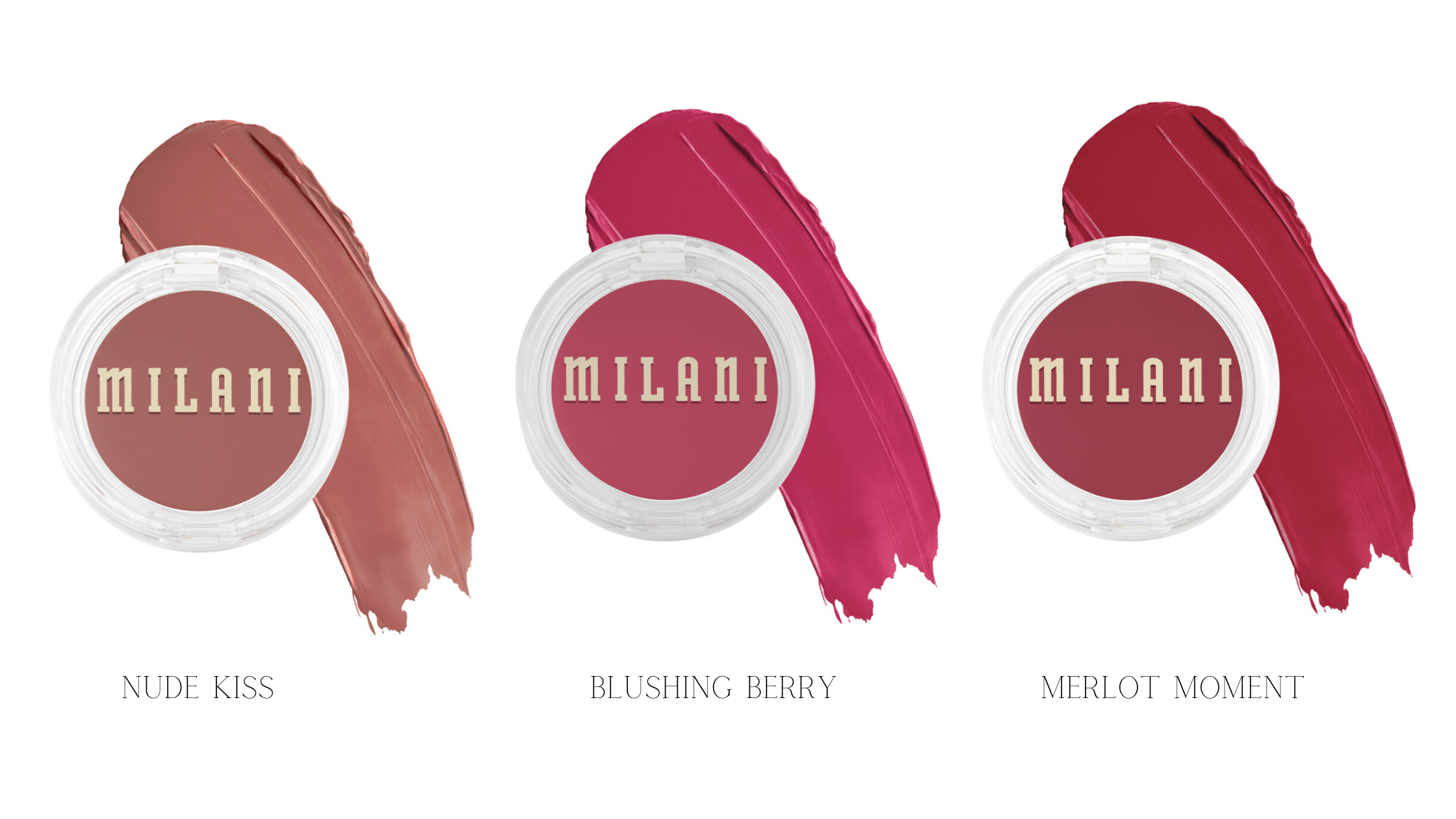 I have the Milani Cheek Kiss Blush in three shades. The shade 110 Nude Kiss is a good pinky nude and I wear it a lot for a more natural makeup look. Number 130 Blushing Berry is my go-to pink shade, and number 140 Merlot Moment is a darker shade that I like to wear in the fall.
Maybelline Lifter Gloss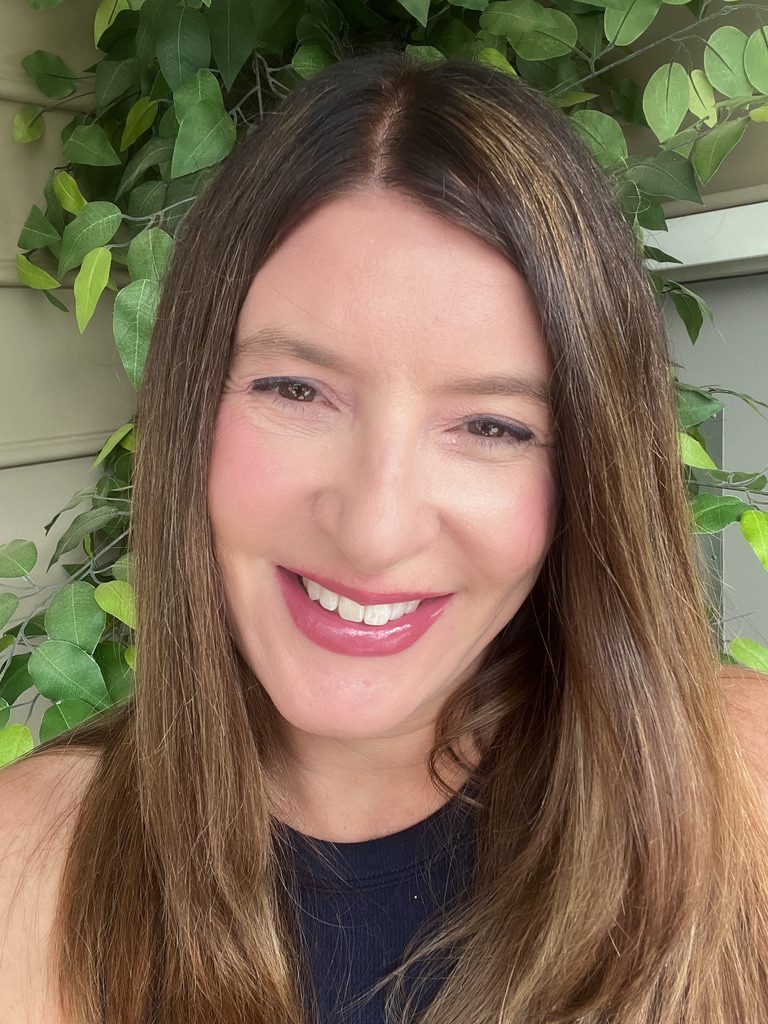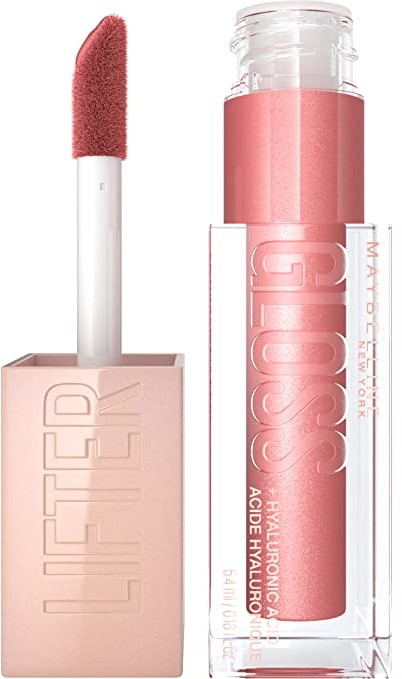 The last of the 6 essential makeup products for mature skin is the Maybelline Lifter Gloss. This is another product that I have recommended over and over! This gloss has staying power and is great for layering over your lipstick or wearing just by itself. As much as I love lipstick, I would give them all away and just use the lifter gloss if I could only choose one product.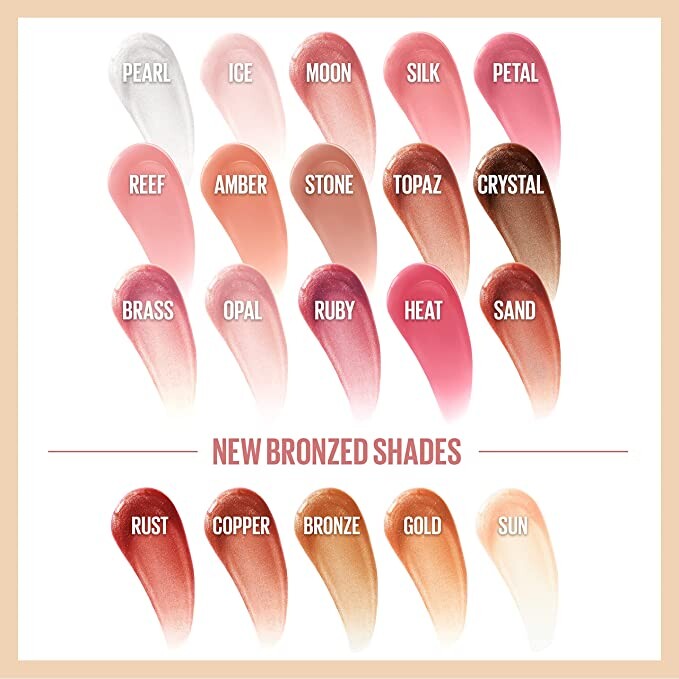 The shades are beautiful, and are pigmented enough that you don't have to wear lipstick if you don't want to. I think I own about every shade!
These are my 6 makeup essentials for mature skin. If you haven't tried any of these, you are missing out!