I enjoy trying new foundations, and I made a discovery in late 2021 that has become my current favorite foundation! I have mentioned this foundation before, but I feel that it deserves a dedicated post all to itself. It is the L'oreal True Match Nude Hyaluronic Tinted Serum, and you need to know about this product!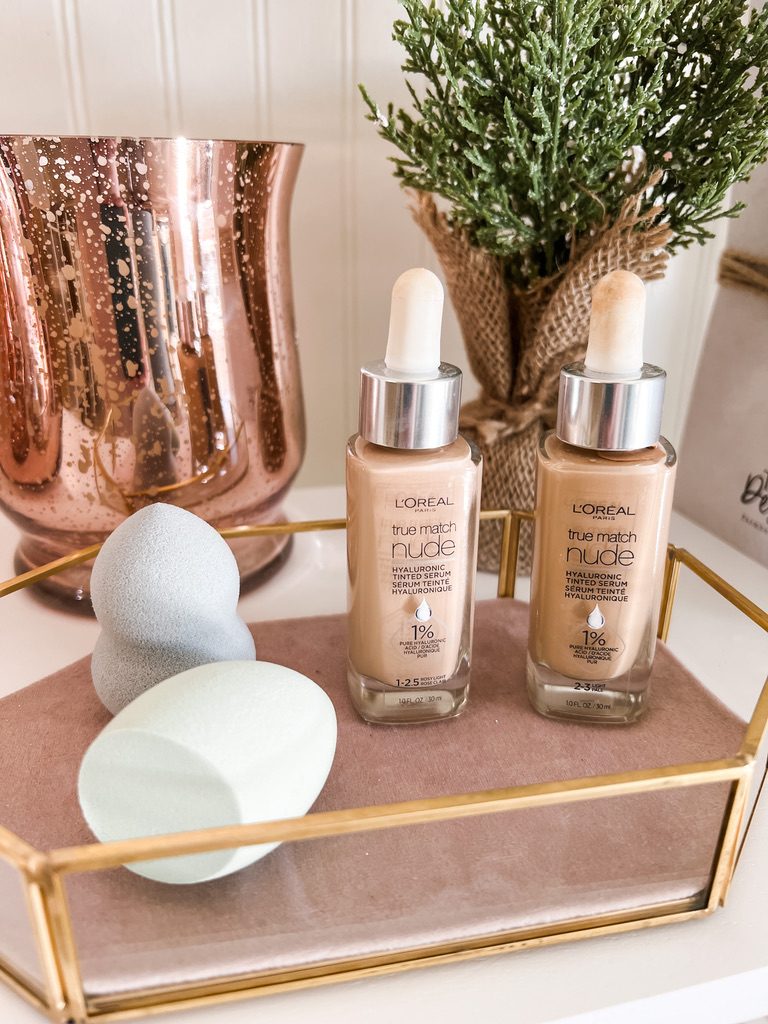 This is labeled as a tinted serum because it is a foundation + skin care all in one product. It contains 1% Hyaluronic Acid to hydrate the skin for a radiant finish. According to the product description it offers:
True Match Hyaluronic Tinted Serum – 1st tinted serum foundation with 1 percent Hyaluronic Acid
Instantly skin looks brighter, even, feels hydrated
Hyaluronic acid gives skin a hydrated feel, smooths overtime
Luminous mineral pigments brighten complexion
Mature skin needs a foundation that does not accentuate the very things we are trying to disguise, such as fine lines, redness, and large pores. Thick heavy foundations can actually make mature skin look worse. What I love about this foundation is the thin consistency that blends so beautifully, yet still gives me coverage that makes my skin look better than it is. It really does look so natural!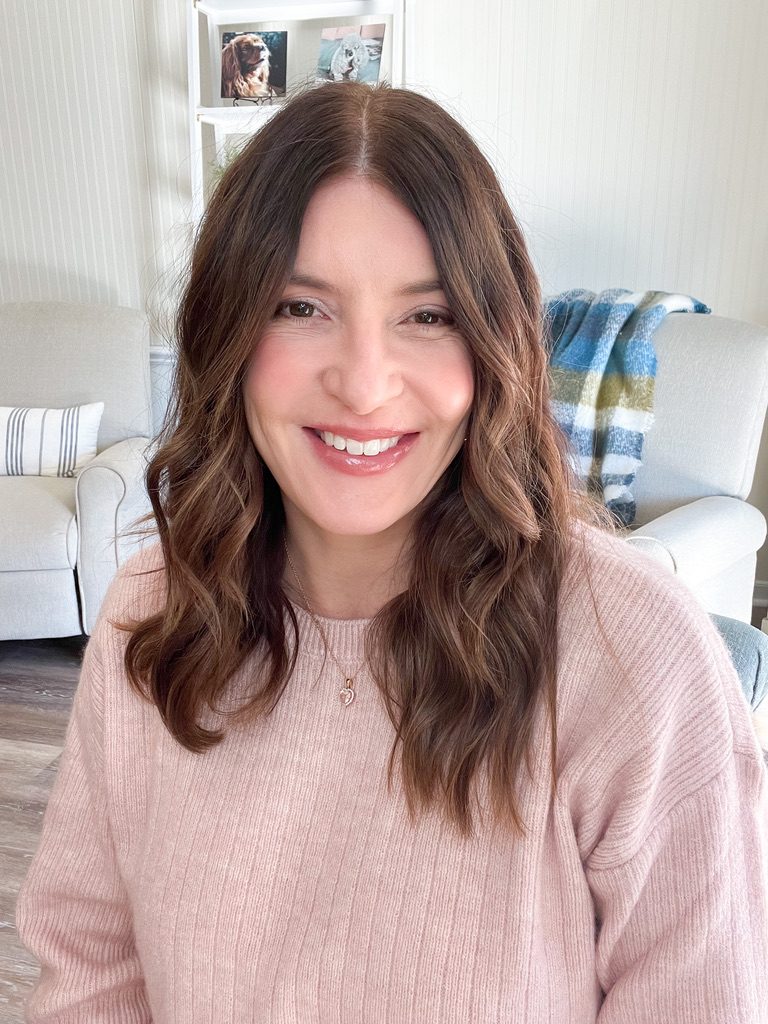 It comes in 14 shades. I'm wearing shade 2-3 light in these photos. I also have the shade 1-2.5 Rosy Light that I'm enjoying for the winter months.
Application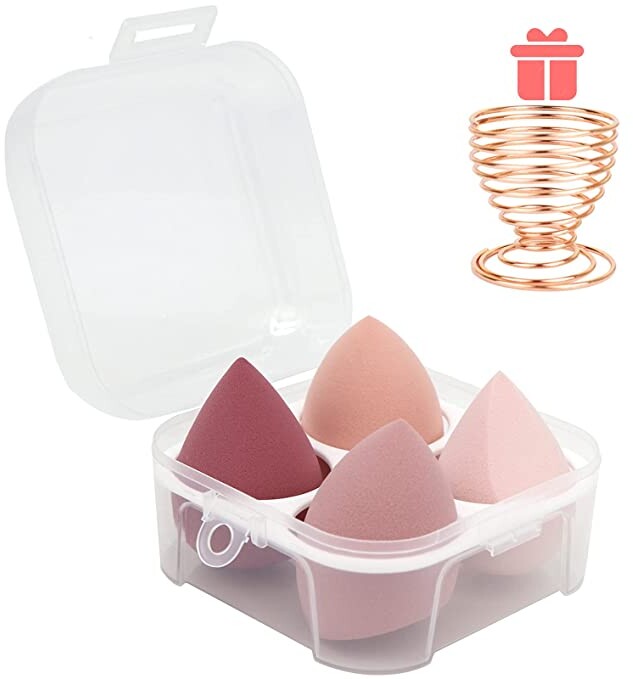 As with most of my foundations, I like to apply the L'oreal True Match Nude with a damp sponge. This set from Amazon comes with a cute little holder. I concentrate most of the product around my nose and mouth. This is a very thin and runny foundation, so you have plenty of time to blend it in. I like that it is packaged in a glass bottle with a dropper for easy application.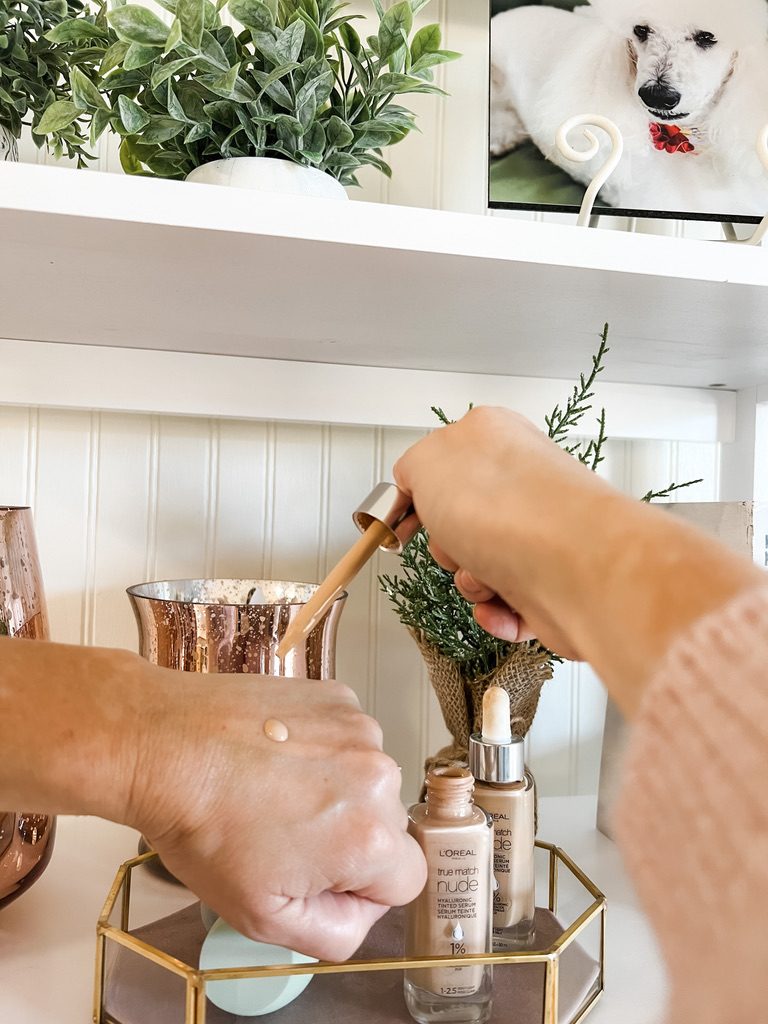 Just place the desired amount on the back of your hand, and then dot around your face before blending with the sponge. One dropper full is usually enough for my whole face.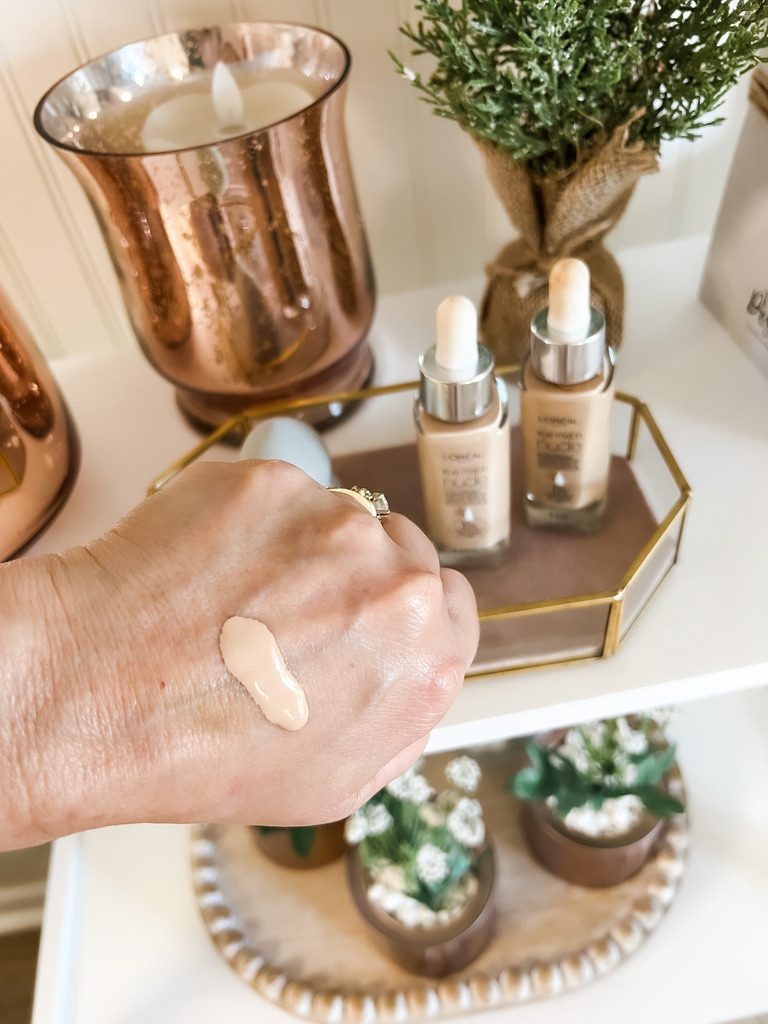 Who Can Wear This Foundation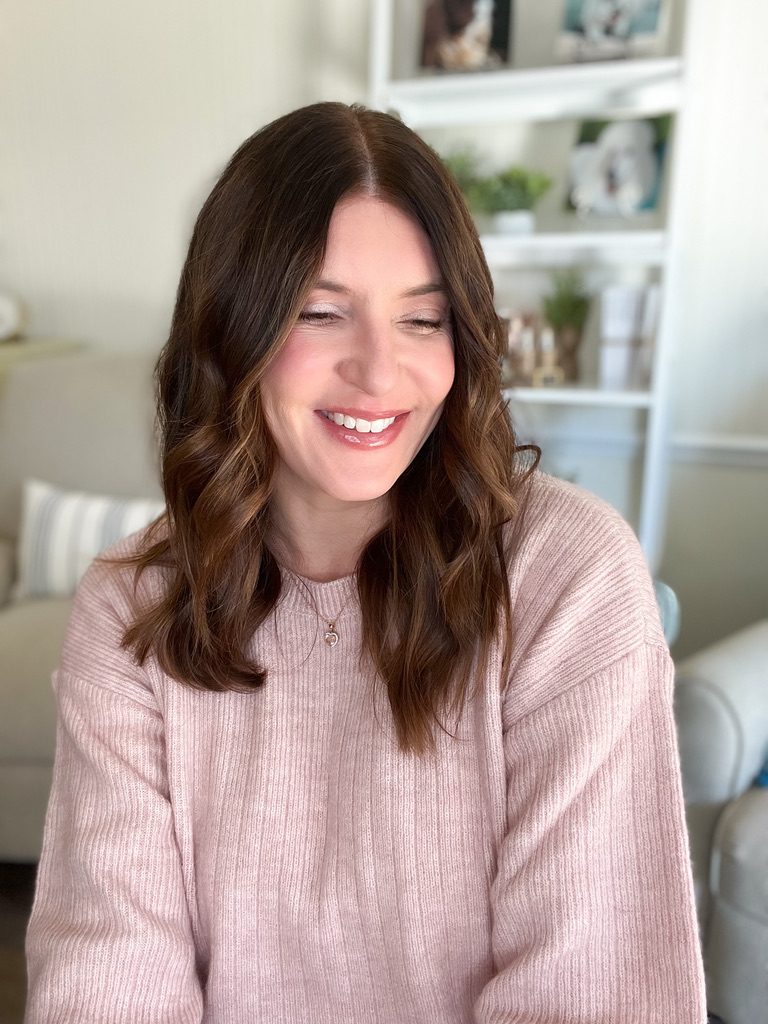 I am promoting this foundation for mature skin. I am about to turn 51 in a couple of weeks, and I think if you are somewhere in my age range you will like this. That being said, my 19 year old daughter tried it and loved it as well as my mom who is….I won't reveal her age but you do the math! If you like a natural slightly luminous look, you will want to give this a try. If you like the Estee Lauder Futurist, then this would be a great affordable alternative.
My Experience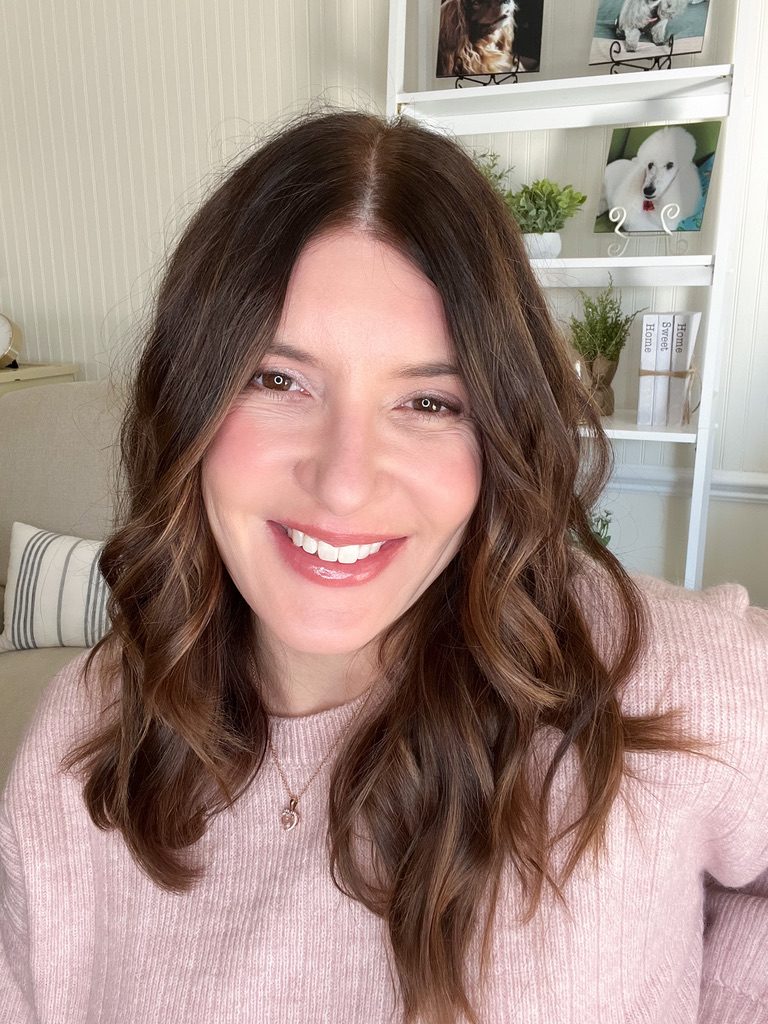 I have been wearing this foundation for months, and I even prefer it for photos these days. Here is a list of the pros in my opinion:
looks natural, yet still covers imperfections
gives my skin a subtle glow
does not accentuate lines or pores
easy to apply
wears all day without having to be reapplied
affordable
moisturizing
This is a drug store foundation that truly rivals any high end foundation I have worn. You can purchase the L'oreal True Match Nude for $19.99 at most retailers such as drug stores, Target, Ulta, and Amazon; however, Walmart has it for $14.99 so that it where I linked it for you.
Other Makeup Worn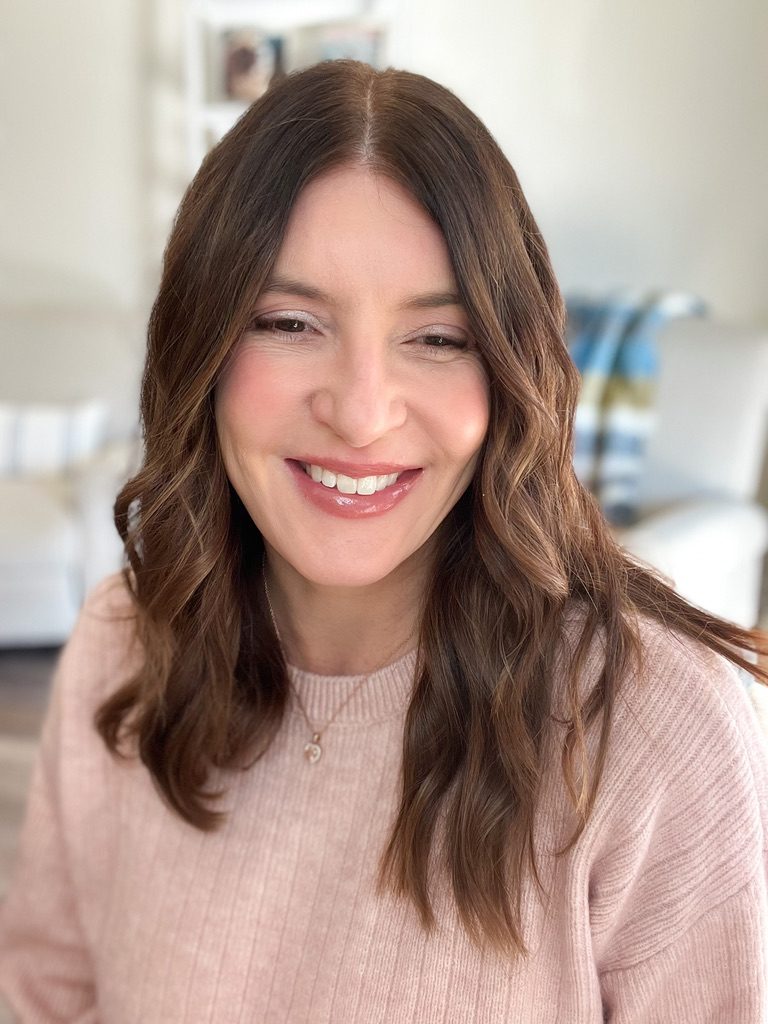 This makeup look was all about soft pinky nudes. Here are all the products I used for today's look.
Outfit Of The Day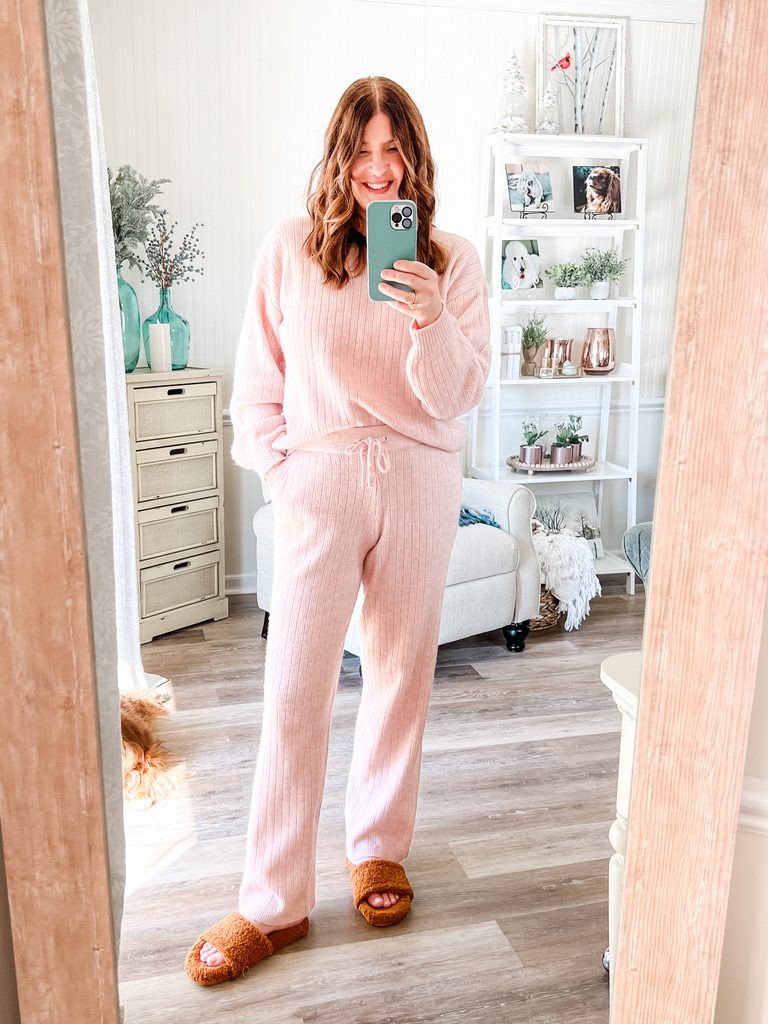 It finally turned cold here today after crazy warm weather for about the past three weeks, so I finally got to wear some of my cozy clothes. I got this cashmere blend sweater and pants set for Christmas and I am loving them!
They are from Sam's club and I found them online, but only in limited colors and sizes. They do run big…I'm wearing a size small in the pants, and a medium top. Check your local Sam's club and be sure to pick some of these up if they still have them. I got the pink, black, and grey!
Have you tried my current favorite foundation? I'd love to know your thoughts in the comments below.