Today we're talking hair, but more specifically a few hair tools I'm loving right now. Two of them are new and one I have been using for quite a while, but I think it's worth mentioning again.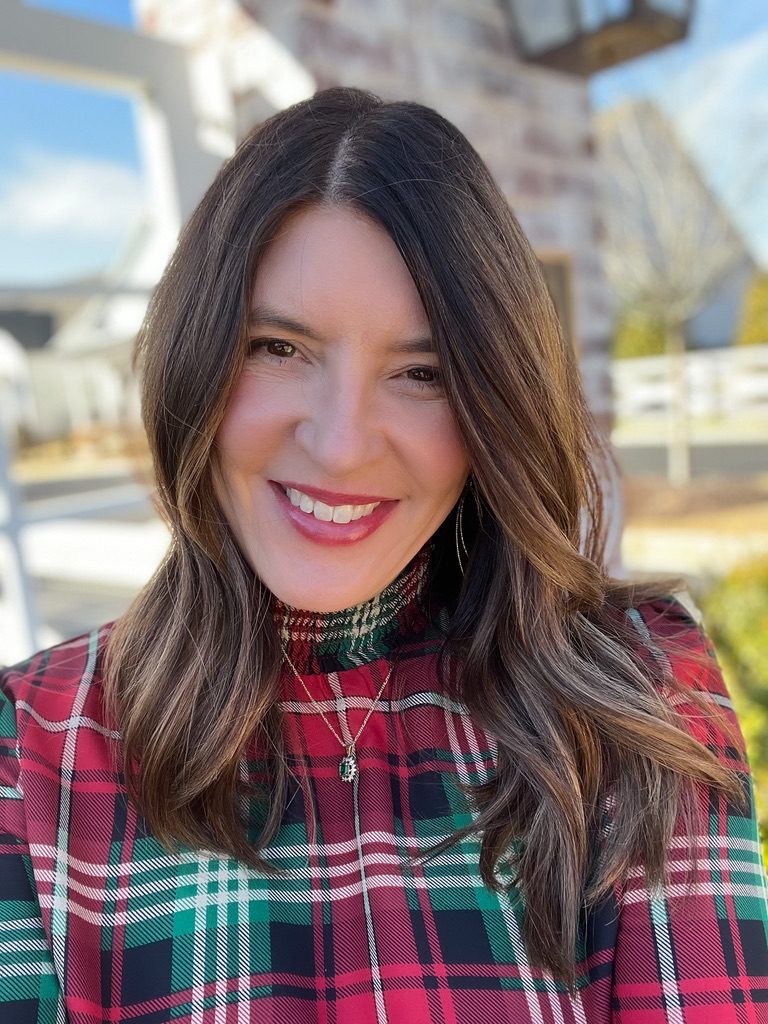 I like to wear my hair both wavy and straight, although here on the blog you mostly see my hair styled with curl. I think it looks best this way, but I like to wear it straight at times to give my hair a break from the heat and just because it's easy. Typically I will wear it straight on the days that I shampoo (which is every other day) and then I curl it the next day.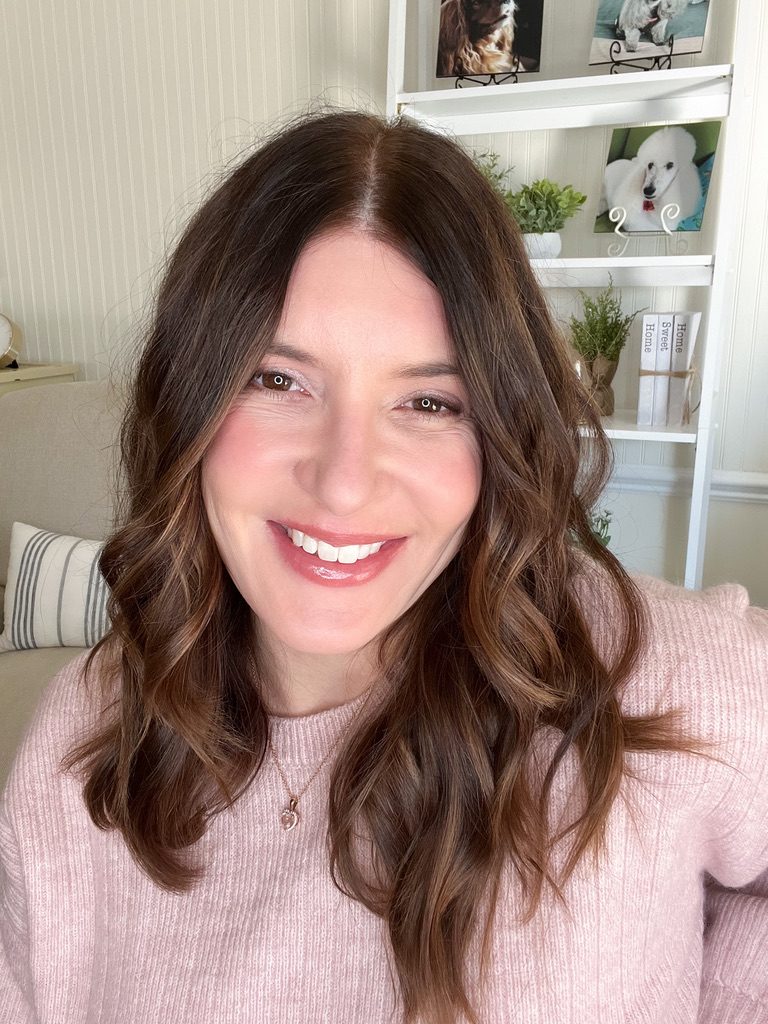 I've also been wearing my hair a little longer. I recently had some face framing layers added and I'm enjoying wearing it this way for a while. Mid-length hairstyles have always been my favorite and I wore my hair this way for the past several years. I decided a few months ago to grow it long and see how I like it.
I've done a few hair tutorials in the past. This one shows exactly how I curl my hair with a curling iron, and this one is how I color my hair.
T3 Featherweight 3i Professional Ionic Hair Dryer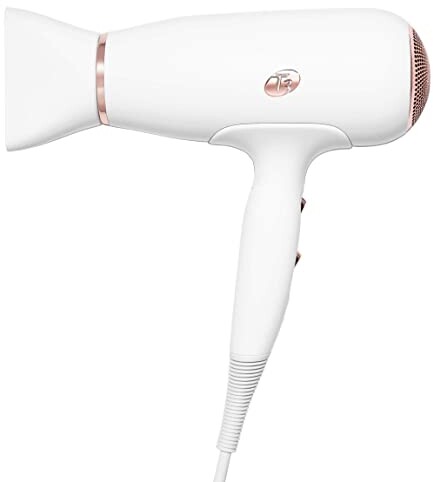 Typically I don't promote high end super expensive gadgets unless I think they are worth the price. For years I was curious about the T3 line of hair tools, but I didn't want to spend the money. Well, last year I found the T3 1 1/4″ curling iron for a steal at Costco and I purchased one, and I absolutely love it!
Before Christmas I was in Costco and I saw this T3 Hair Dryer for less than I had ever seen it anywhere else. I grabbed one, even though I had already put it on my Christmas wish list. I have really enjoyed using this hairdryer and it is so efficient. It has two fan speeds and three heat settings, none of which gets so hot that it would damage your hair.
I also like that you get a powerful dyer that is lightweight! It's small size makes it perfect for travel. No more taking a wimpy travel hairdryer on vacation. I'm not sure I would spend the full $250 for it, but if you see one on sale – grab it! I can't link to Costco, so I linked to Amazon. If you have a Costco membership, they are still available online at a much better price.
Here is a photo with my hair blown straight with this dryer. I did not curl it or use a flat iron.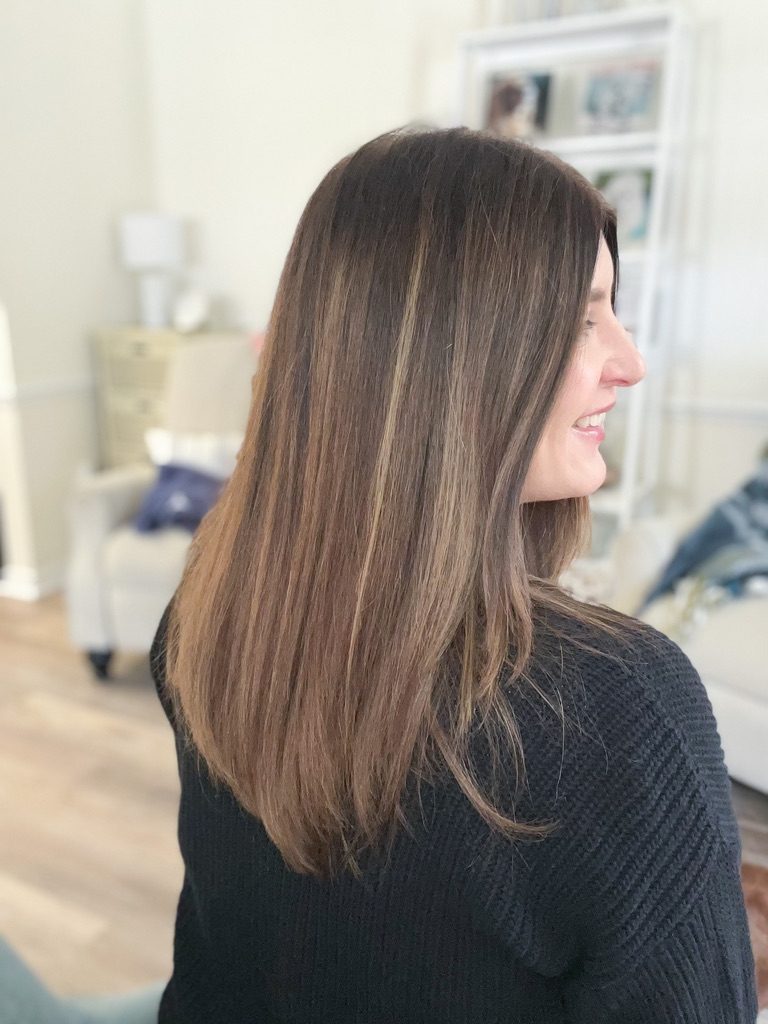 Side Note:
I also do Keratin treatments on my hair at home. I used to get them at the salon, but the $300 price tag was getting a bit much so now I do them myself. If you have frizz prone, unruly hair, this is a game changer! This is the product I use, and I purchase it on Amazon.
I wouldn't recommend doing this yourself unless you really know what you are doing. I've been watching professionals do this to my hair for about 10 years now, so I feel comfortable doing it. The keratin always lightens my hair and makes it look brassy, and these photos show that. I did a keratin treatment about 3 weeks before these were taken. My stylist will correct the color with a toner.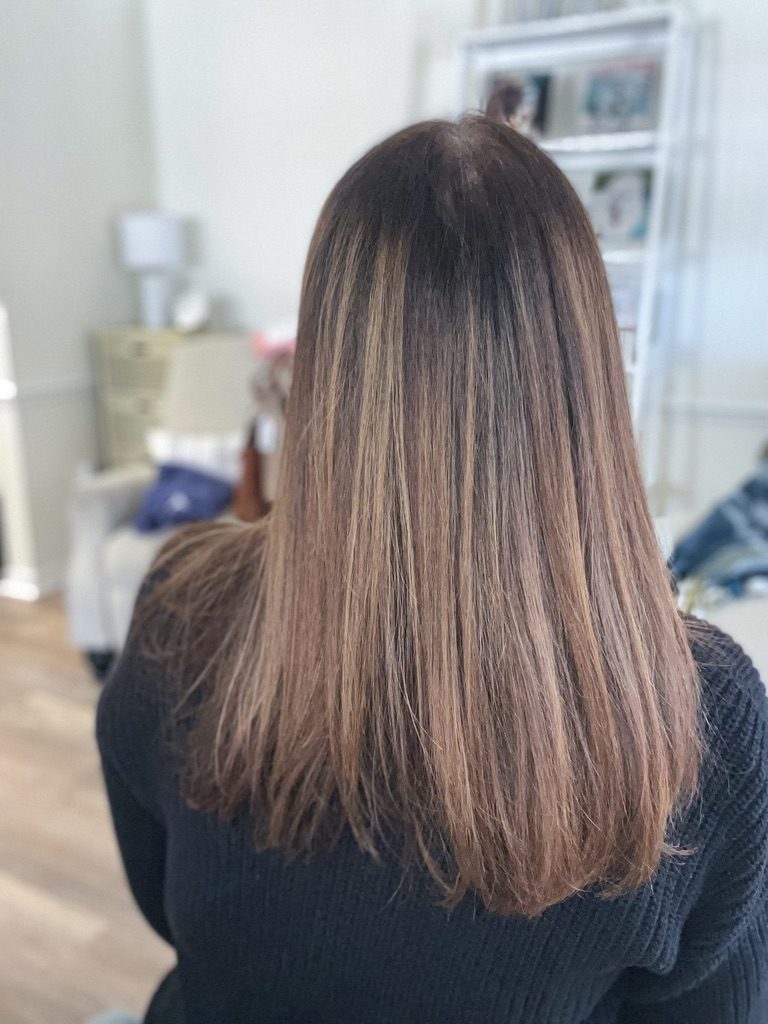 Remington Multi Styler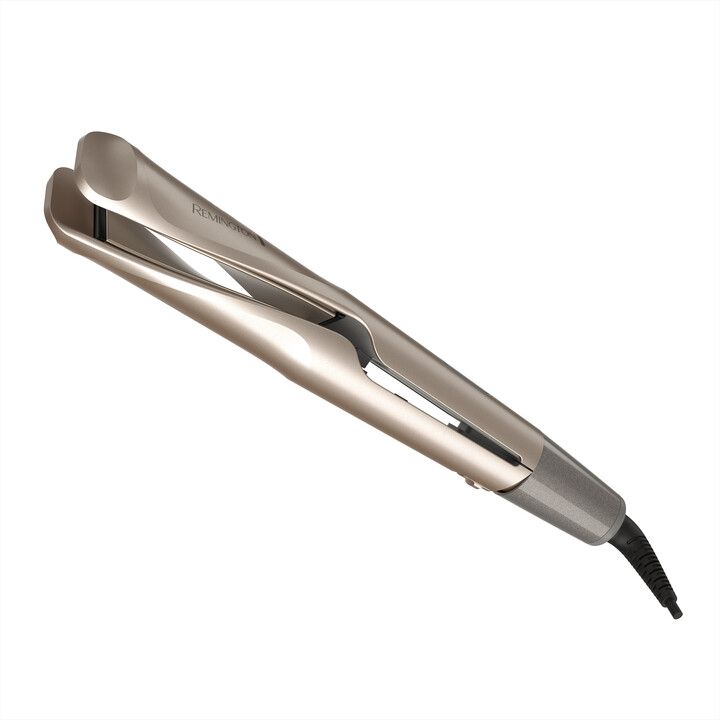 The next hair tool I'm loving is more affordable. As I mentioned, I typically wear my hair with loose waves. This type of curl can be achieved several different ways. My hairstylist always uses a flat iron to give me undone looking waves. I have finally mastered this technique, but a lot of women just can't get the hang of it. It's really hard to do on yourself because of the awkward angle and takes quite a bit of practice.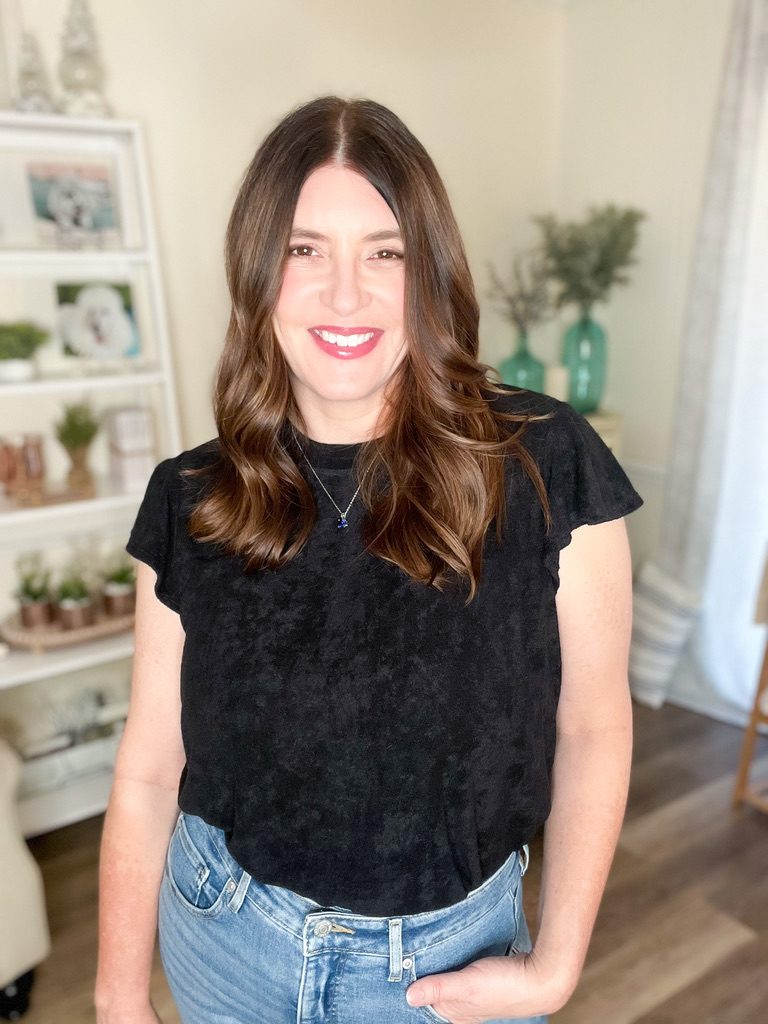 This tool solves that problem! If you like a more undone looking wave, then this Remington Multi Styler makes achieving this look super easy. The key are the twisted plates that allow your hair to glide through easily without having to contort your body in all directions to get the right angle. It has adjustable heat settings and it under $25!
Revlon One-Step Hair Dryer And Volumizer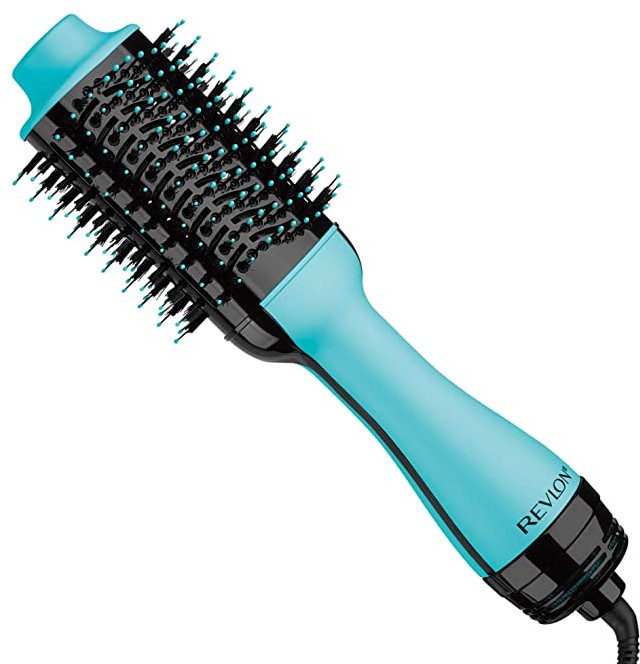 Another hair tool that I'm still loving is the Revlon One-Step Hair Dryer and Volumizer. I've mentioned this tool before, and I stand by my recommendation. My favorite way to use this tool is when my hair is already partially dry. So sometimes I let my hair air dry to about 70% or if I'm in a hurry I will use a blow dryer to rough dry it to the same level.
Then, I section off my hair and start using the Revlon One Step to finish off the blow dry. This will give you a smooth blow out with volume at the root that looks like you have had a professional blow dry at a salon. It is so easy, and there is no need to struggle with a round brush and a hair dryer at the same time.
My only criticism would be that it gets very hot. The heat settings are adjustable, but they correlate to the fan speed. So lower heat = low fan speed. I use the higher setting, but be sure to keep this moving through the hair and don't hold in in one place or you could burn your hair.
I've linked all these hair tools I'm loving right now, plus some other hair products that I'm currently using.