January is flying by, and Valentine's Day will be here before you know it. It hit me the other day that I needed to hurry up and get my Valentine's Day Outfit Ideas post done so you can get some outfit inspiration and maybe do a little online shopping before it's too late.
I realize that not everyone goes all out for Valentine's day, and you certainly don't need to buy a whole new outfit to dress for the occasion; however, it is fun to look at some different ways to dress for the day. A lot of people are still staying in these days. If that's the case for you, be sure to check out last year's Valentine's Day post "8 Ways To Enjoy Valentine's Day At Home".
Heart Pullover Sweater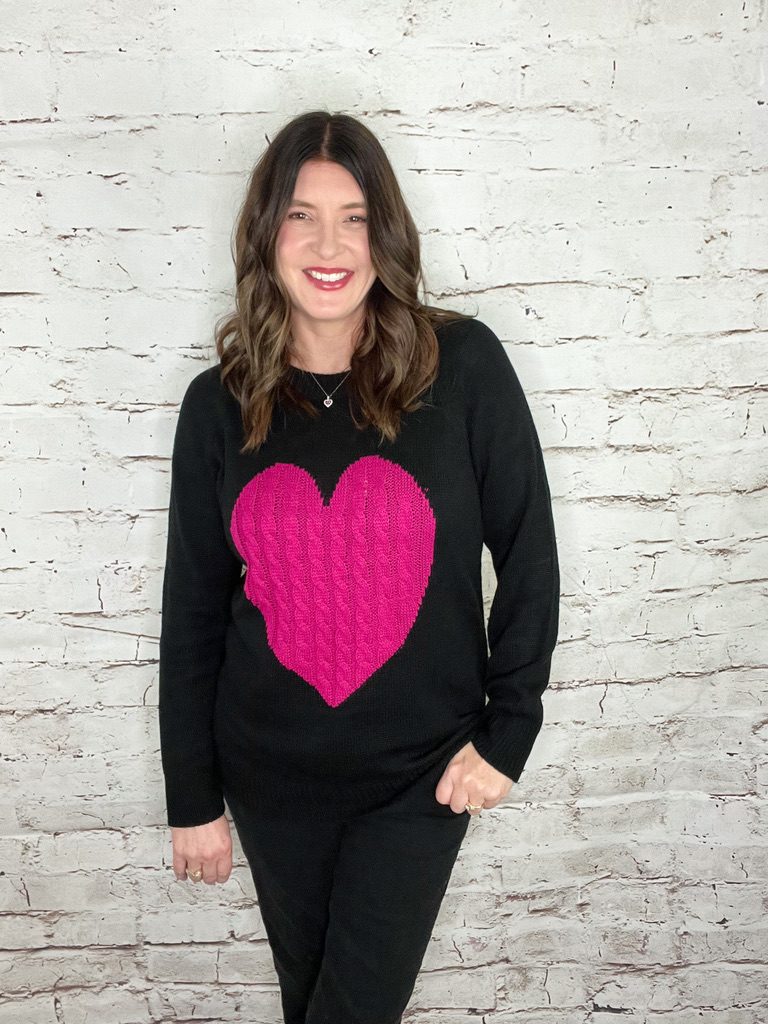 Chances are you might have seen this heart pullover sweater from Amazon before since it has been a top seller on Amazon for a while now. It comes in many different color combinations and it's a nice simple graphic sweater with the cable knit heart in the center.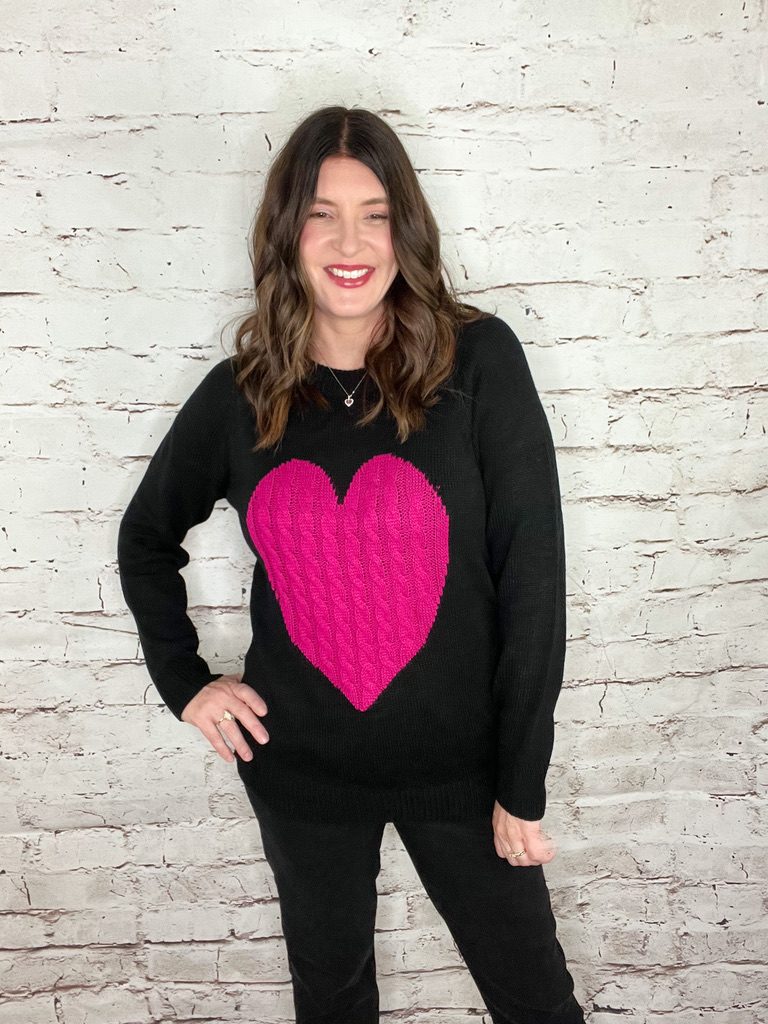 I chose the black sweater with a bright pink heart. I'm wearing a size large, which fit fine but I'm wondering if a medium would have looked better? The length on this sweater made it too long to tuck in, so I felt like my shape sort of got lost in this.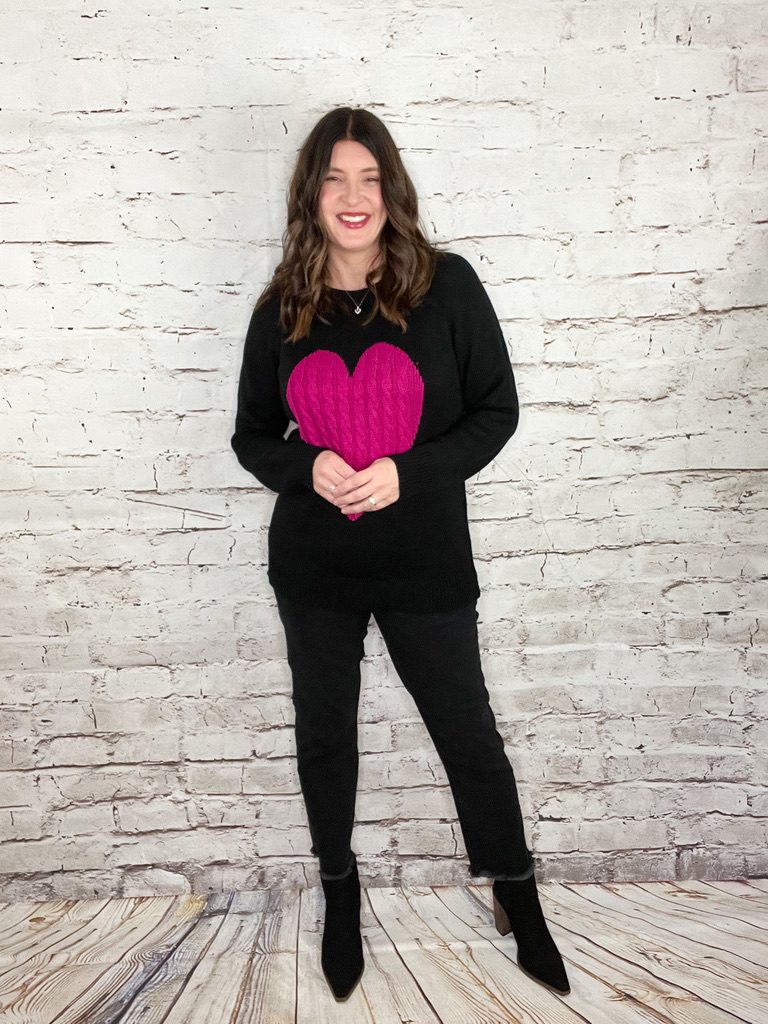 If you are more petite, it's possible you could wear this with leggings, but for me it would still be a little too short. Instead, I paired it with cropped black jeans and ankle boots. I also linked some other Valentine's Day inspired sweaters.
Red Sweater Dress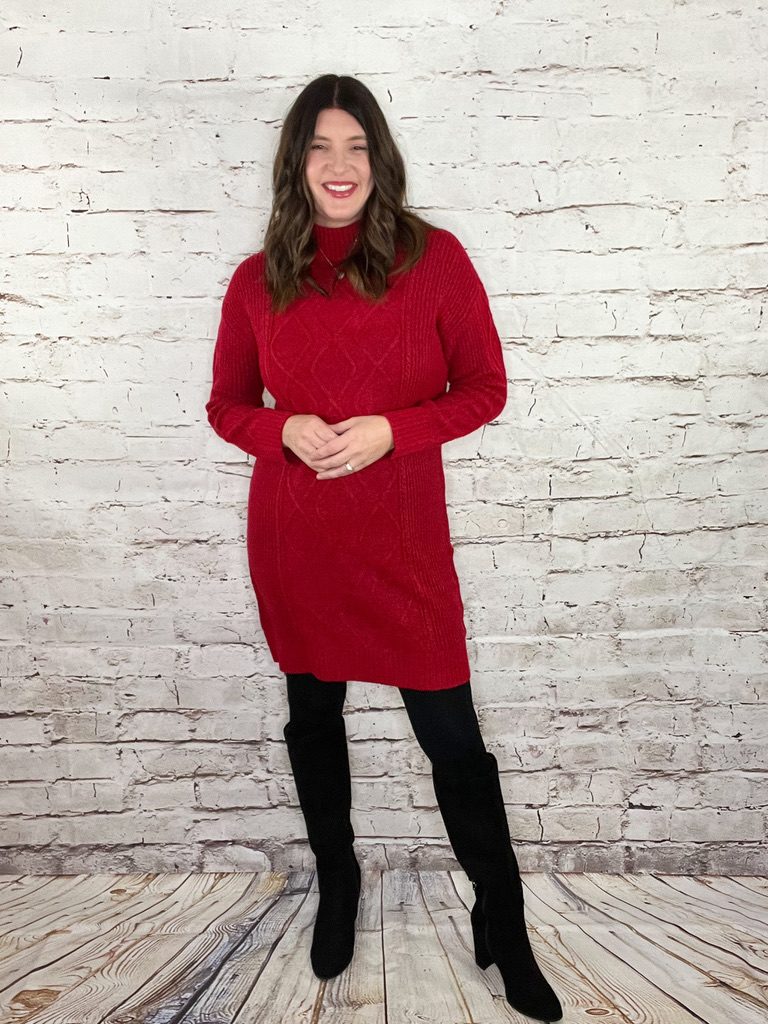 A red sweater dress is always a good choice for Valentine's Day. This one if from Loft, and since we are having the coldest temperatures of the year right now, I wore black tights under it with black tall boots.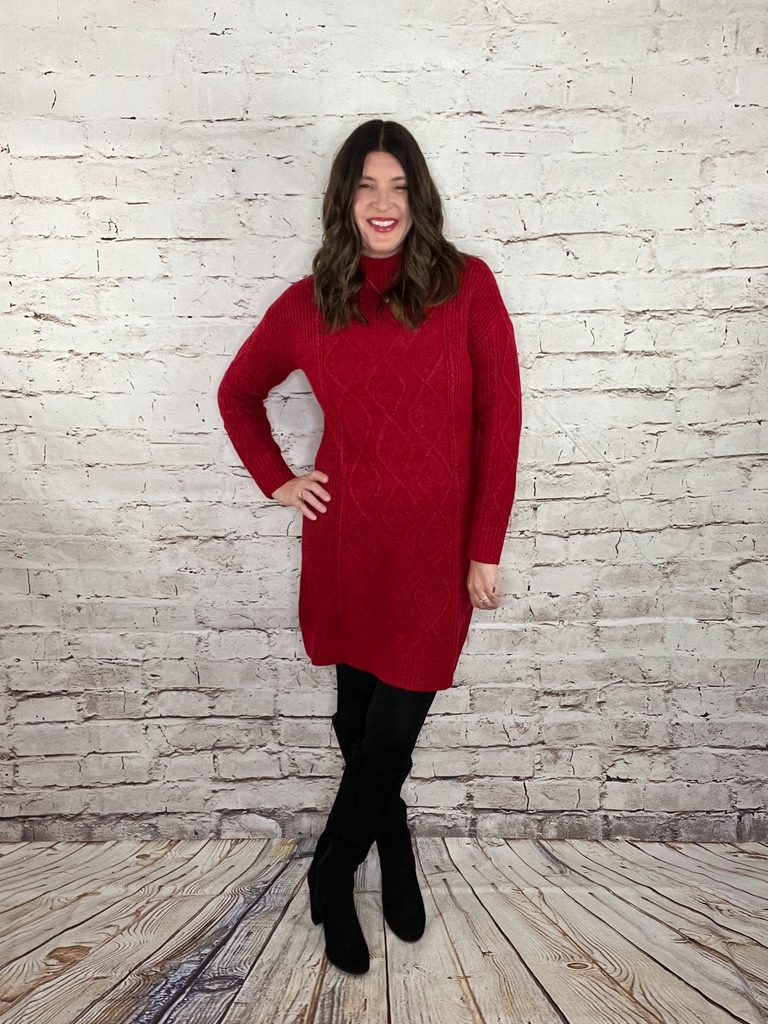 I love a good sweater dress because they are so versatile. This would be a cute date night outfit for Valentine's Day or any other occasion!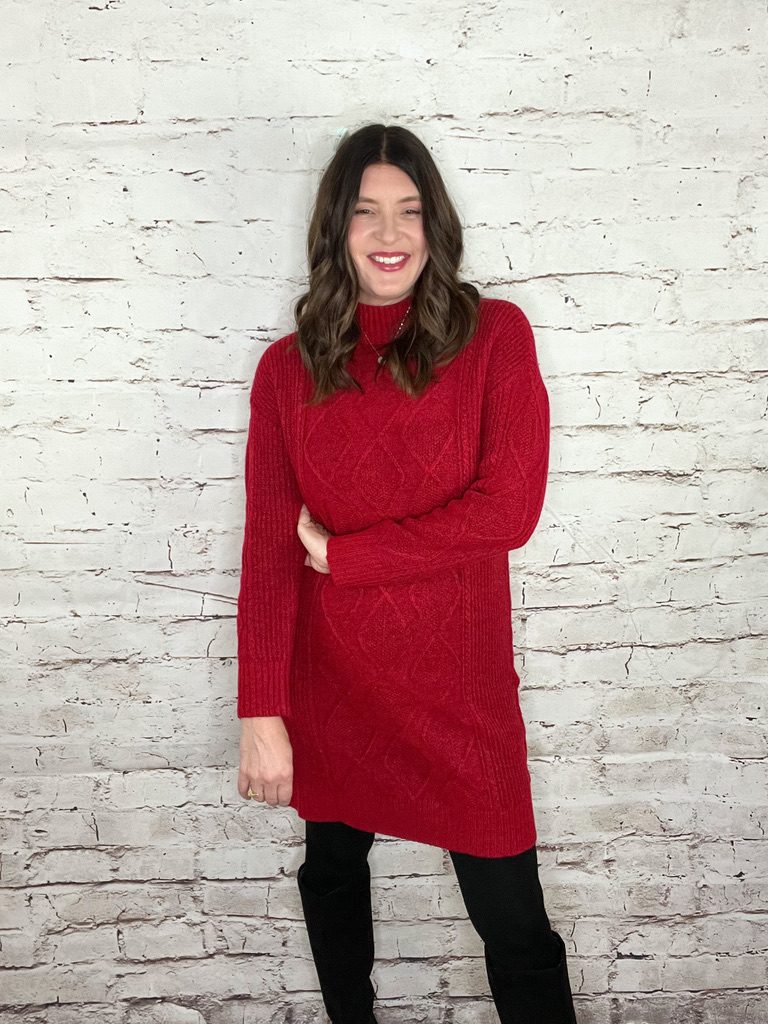 Currently this dress is marked down and is an extra 60% off the sale price! Even better, it is still available in most sizes. Don't wait too long if you like this one because I expect it to sell out. I'm wearing a medium for reference.
Loft has so many cute Valentine's Day inspired pieces to choose from. I've linked several for you to browse!
Heart P.J.'s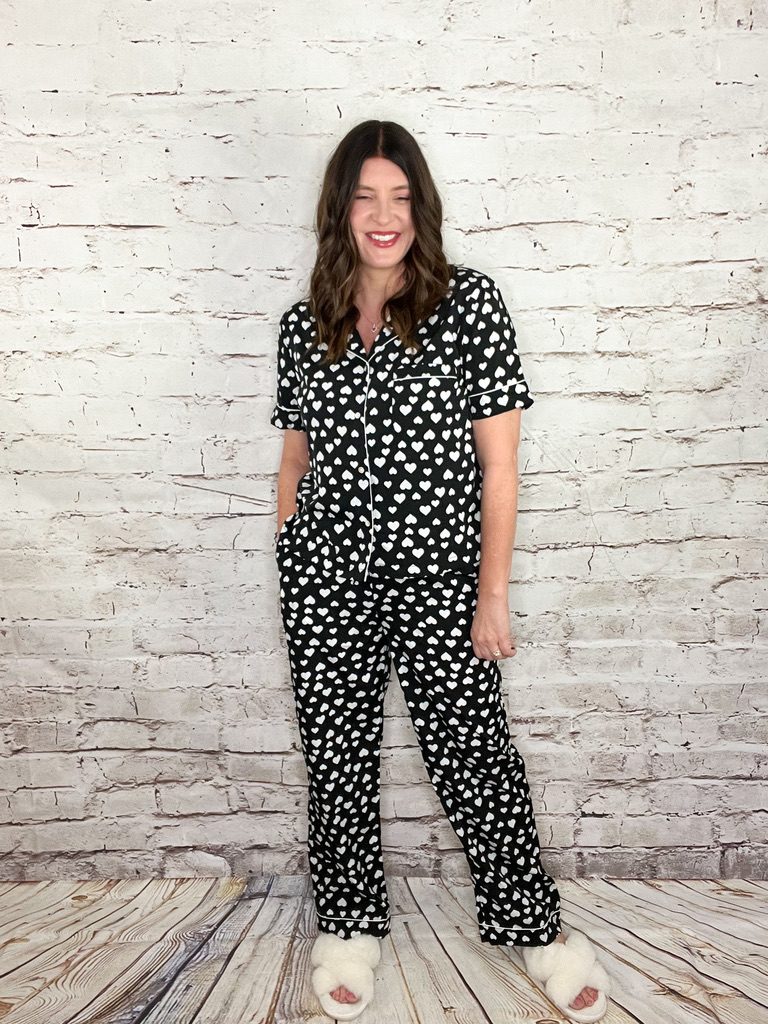 These cute heart pajamas are from T.J. Maxx. I can't link these for you, but I did find some similar options.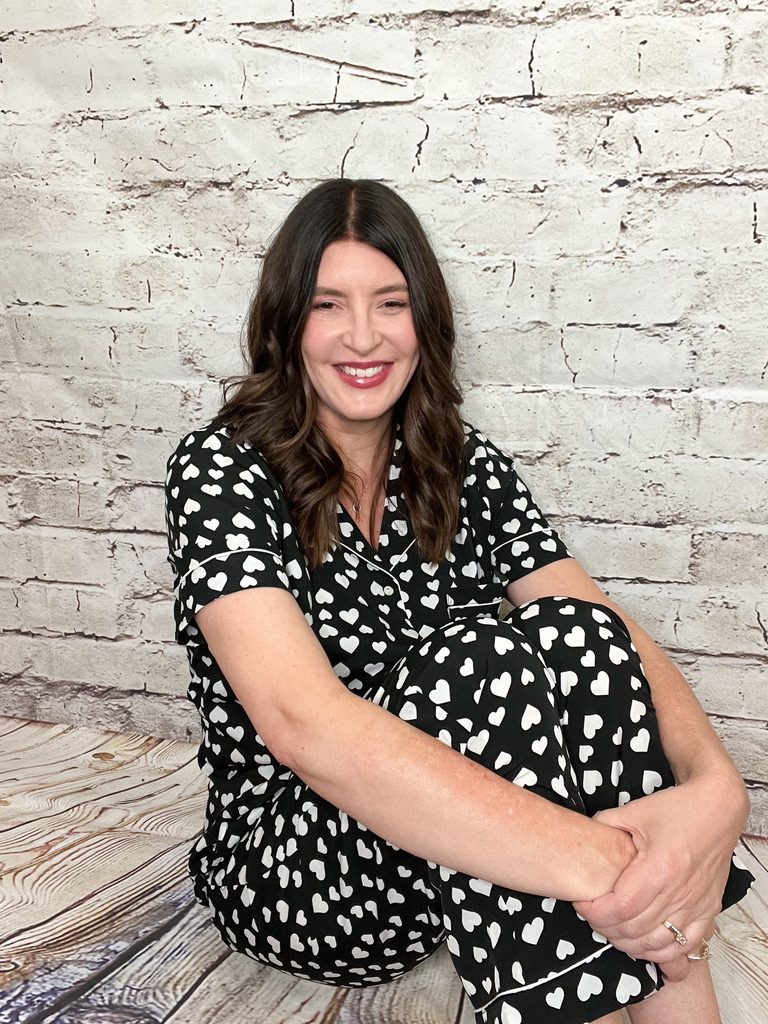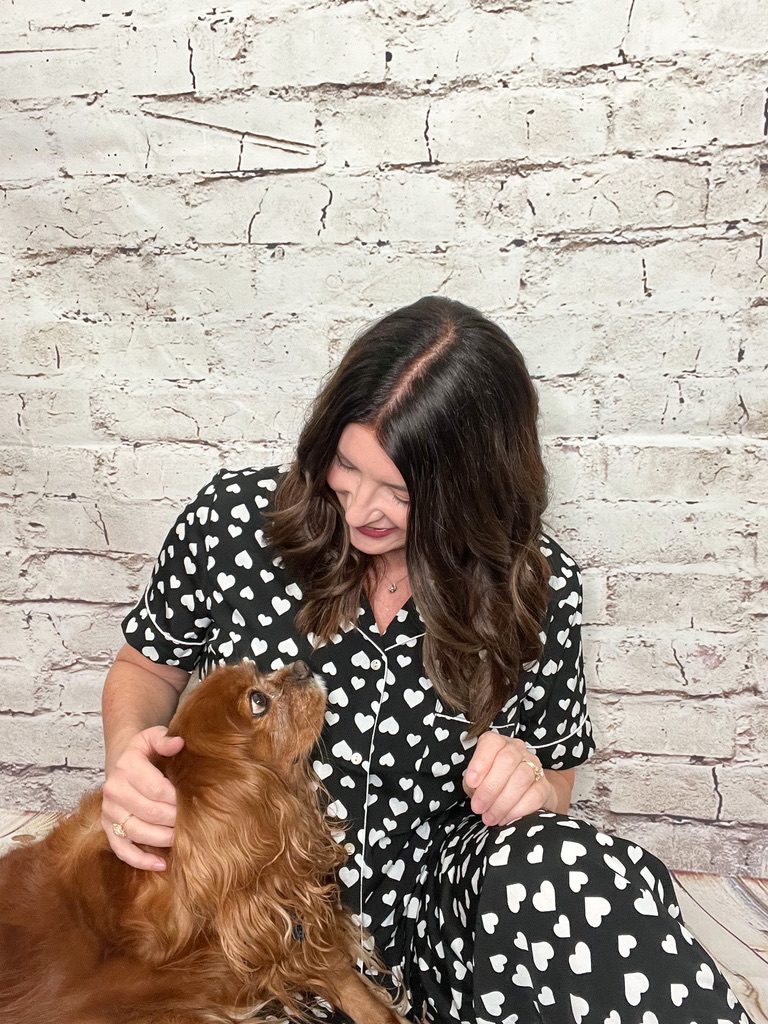 Pink Sweatshirt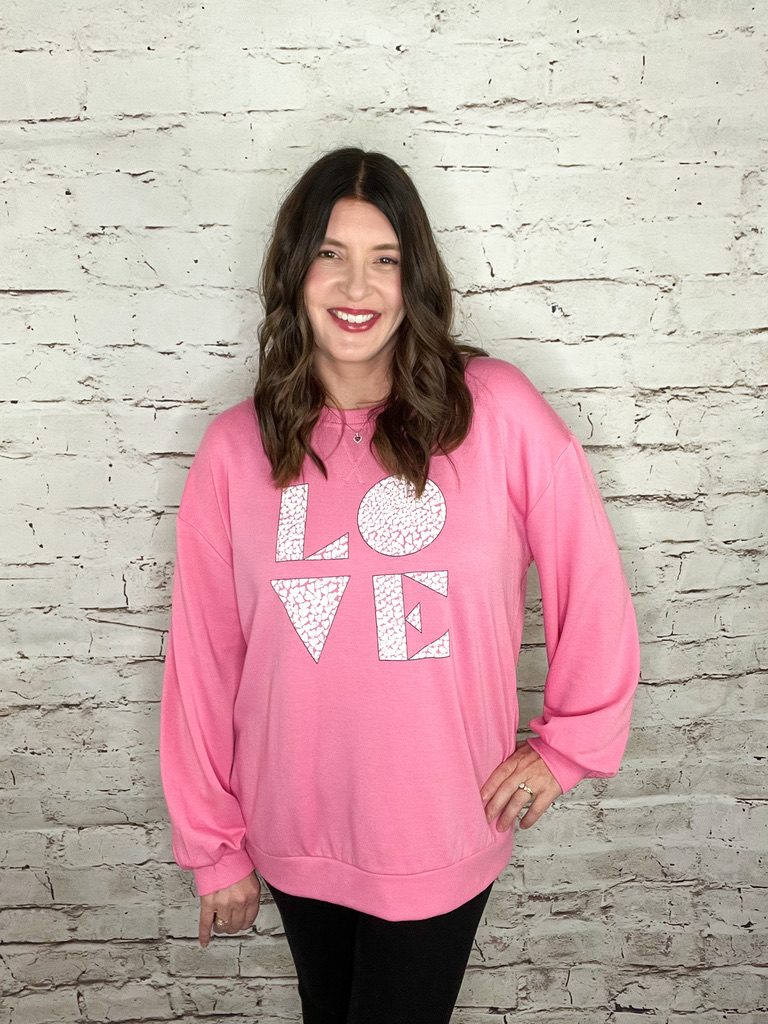 This pink "Love" sweatshirt was another T.J. Maxx find, but you could substitute something similar or just a solid pink sweatshirt if you already have one. I found a few similar options to browse if you like this look.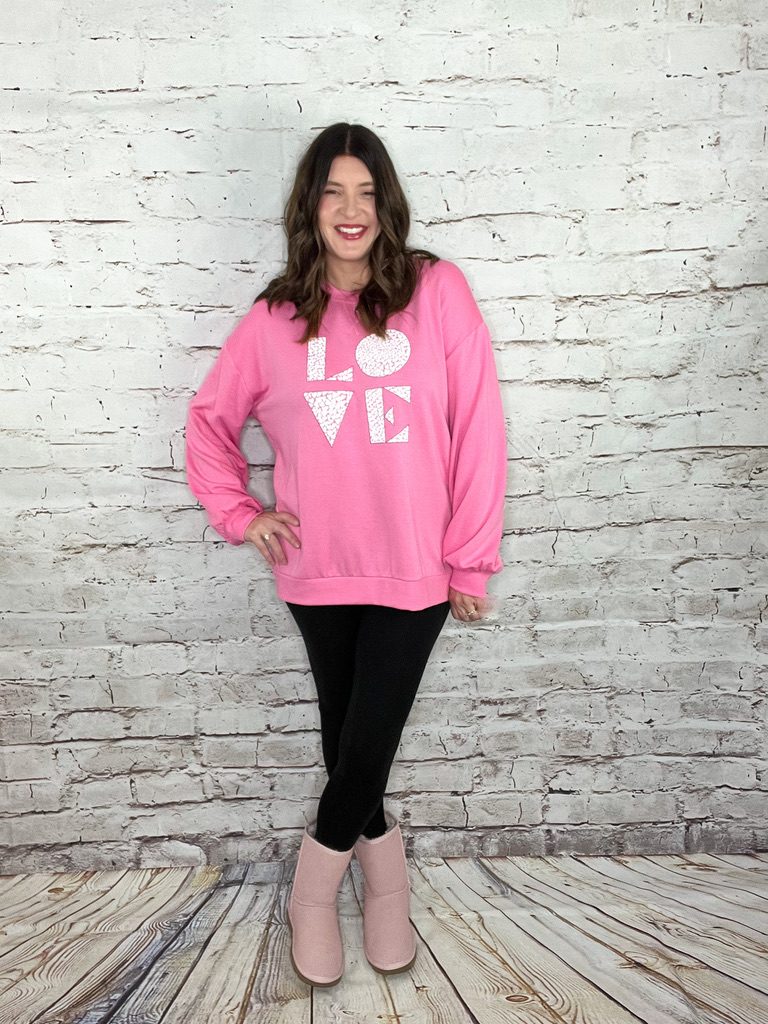 This is a very comfortable and practical leggings outfit with my pink booties from Time and Tru. I will be wearing this even after Valentine's Day!
More Outfit Inspiration
Over the years, I have put together several outfits that could be Valentine's Day outfit ideas. Here is a roundup of some of those for you to browse…you probably have some similar pieces in your closet.