It's no secret that Spanx makes great shapewear, but I have been blown away by the quality and style of their clothing! Not only do they flatter your figure, but they are buttery soft and comfortable. It's a win – win! This is not a sponsored post. I purchased all of these items myself to try for you, so let's get into these wardrobe essentials from Spanx. I'm wearing a size large in all of these pieces.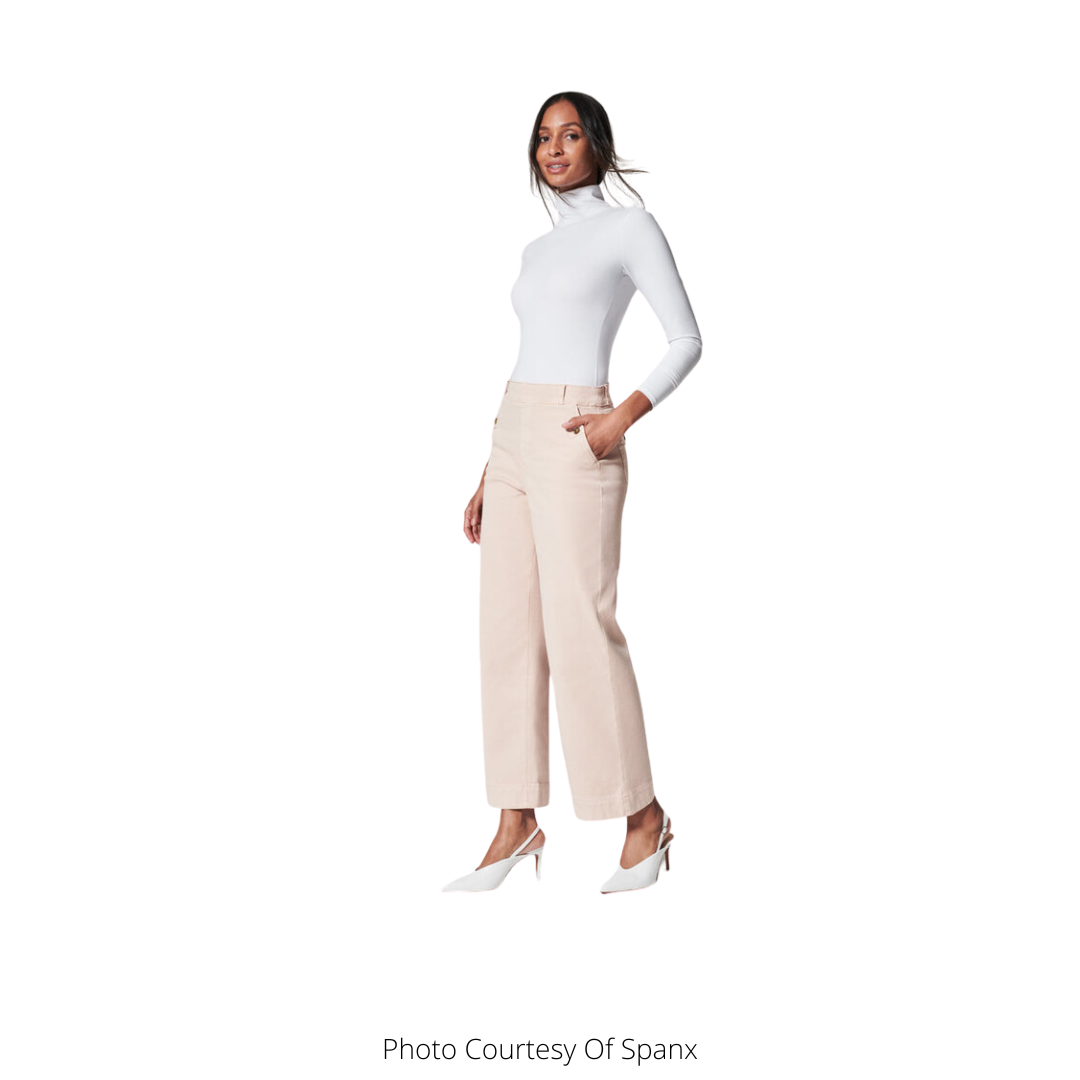 The first wardrobe essential from Spanx that I wanted to try are the Stretch Twill Cropped Wide Leg Pants. This is a 4-way stretch fabric with hidden core shaping technology.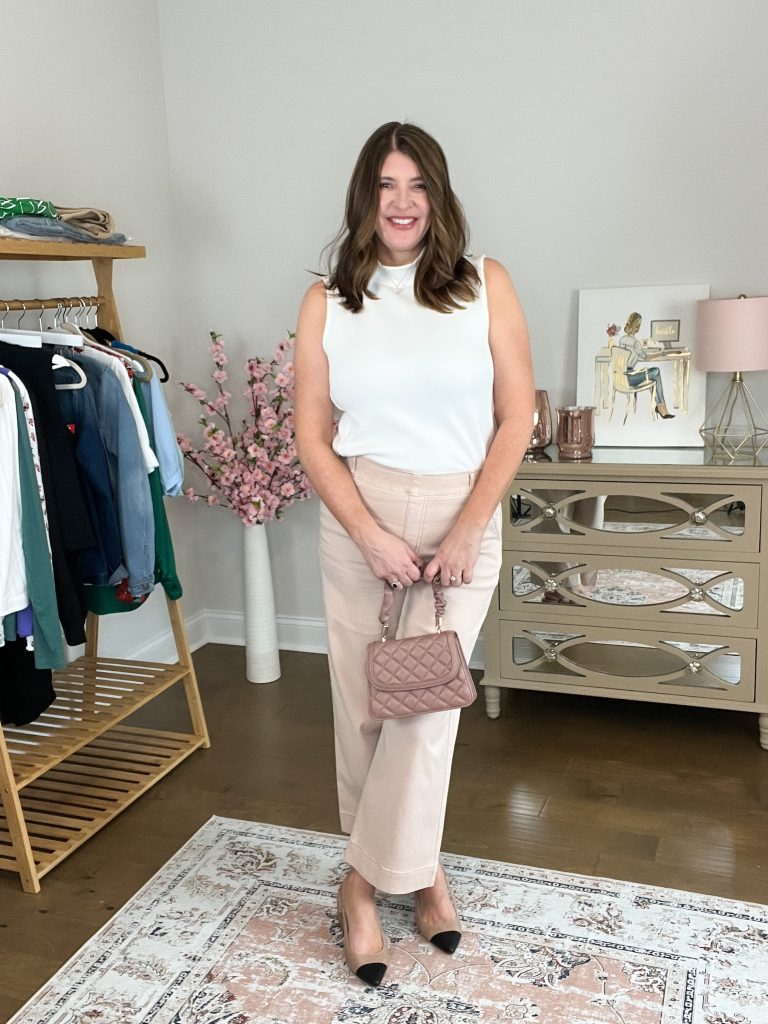 The pull on style is easy and creates a smooth look. They are available in petitie, regular, and tall and in sizes XS-3X. The four color choices are all neutrals, and I chose the pale pink.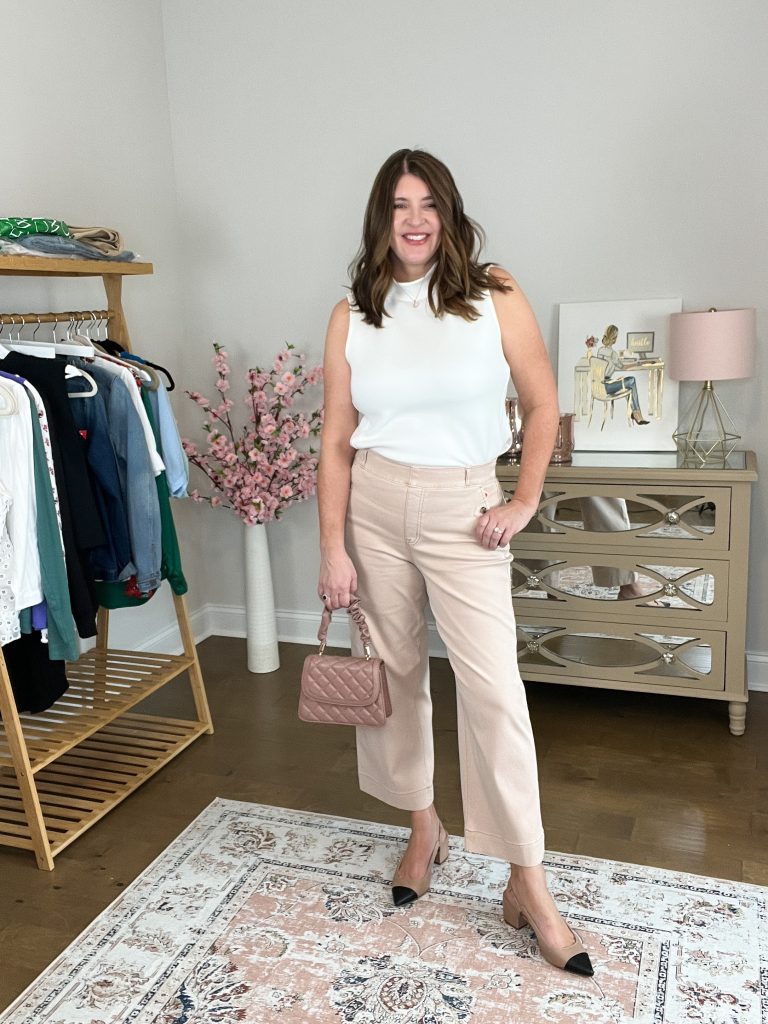 I paired the wide leg pants with the AirEssentials Mock Neck Top in the color powder. I have never felt a knit fabric that is this soft, yet so substantial, and I would love one of these in all four colors!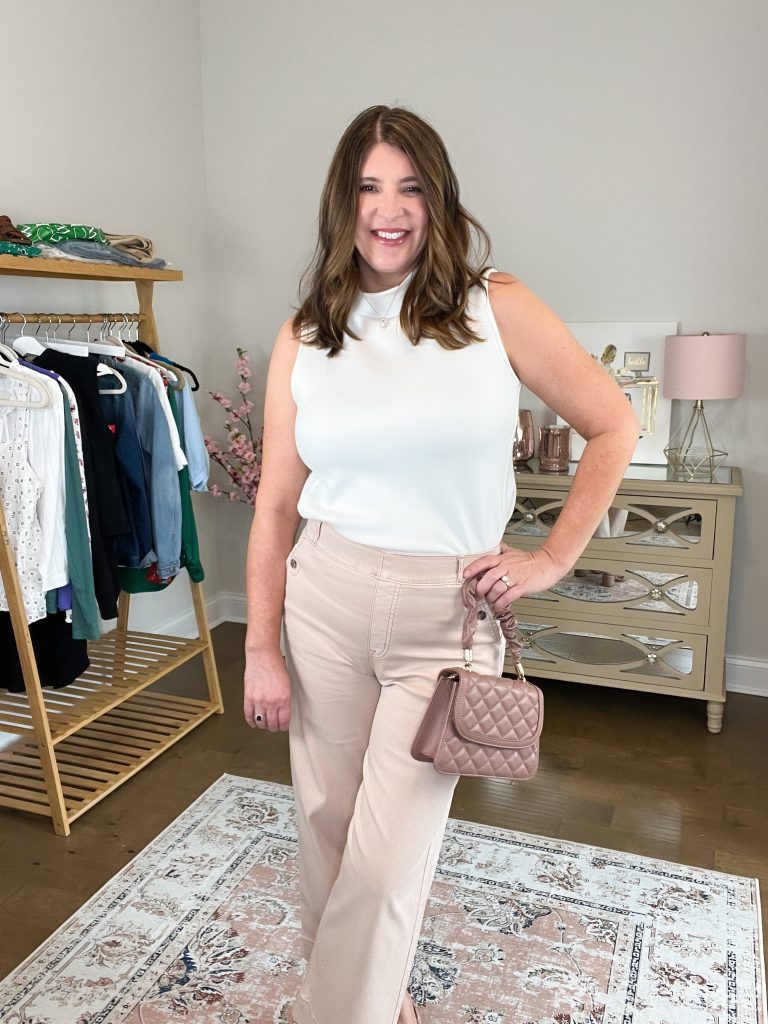 About Sleeveless Styles:
I know many of us over 50 do not enjoy wearing sleeveless tops because we don't love the looks of our arms. Mine are starting to show the test of time, but I plan to incorporate some arm strength training to tone them up.
Ultimately you should wear or bare what you are comfortable with, so if sleeveless is out you might enjoy some of these other options from Spanx that have more arm coverage. Here in the south where I live, it gets so hot that sometimes it's more about comfort and less about having toned arms.
Also, these sleeveless styles make great layering pieces as I have done here with a denim jacket and also a twill jacket that is old from Talbots. This jacket is similar.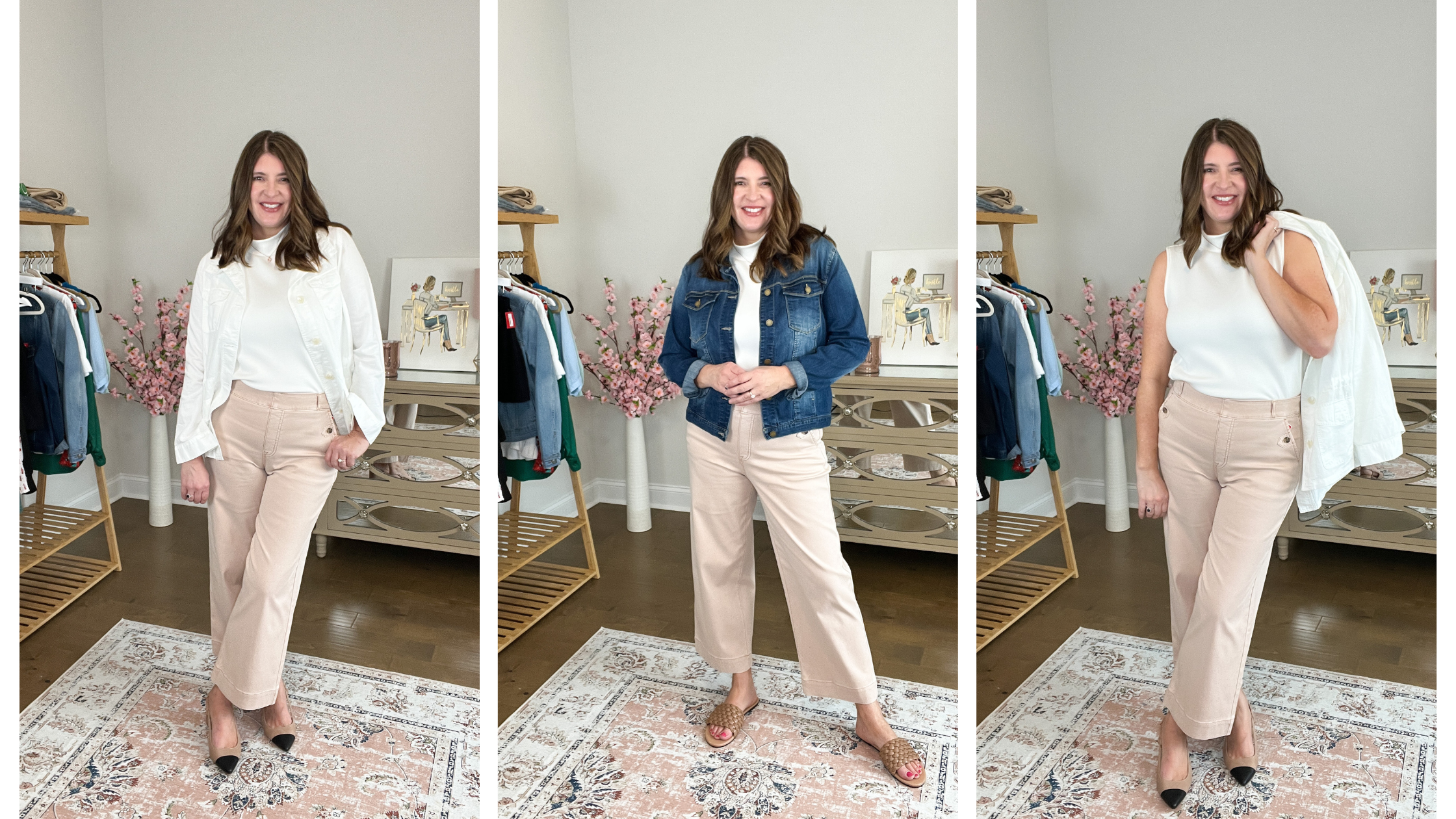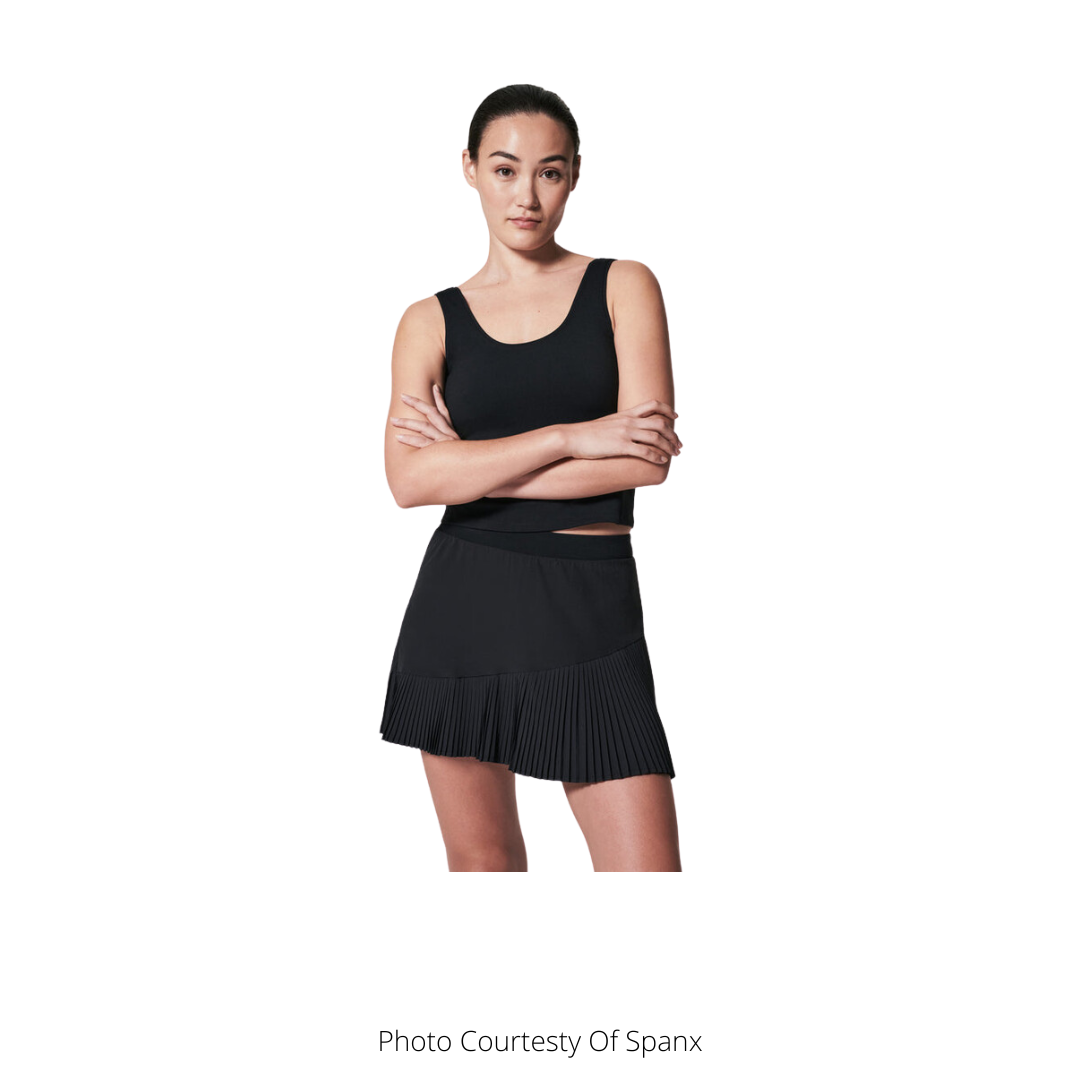 My personal favorite wardrobe essential from Spanx is this Yes, Pleats! Skort. I'm happy to see that the athletic style skorts are still going strong this year. I love wearing them and I'm embarrassed to admit how many I actually have in my closet.
As someone who has always preferred dresses over shorts for the summer, the skort is the perfect mix of the two in my opinion.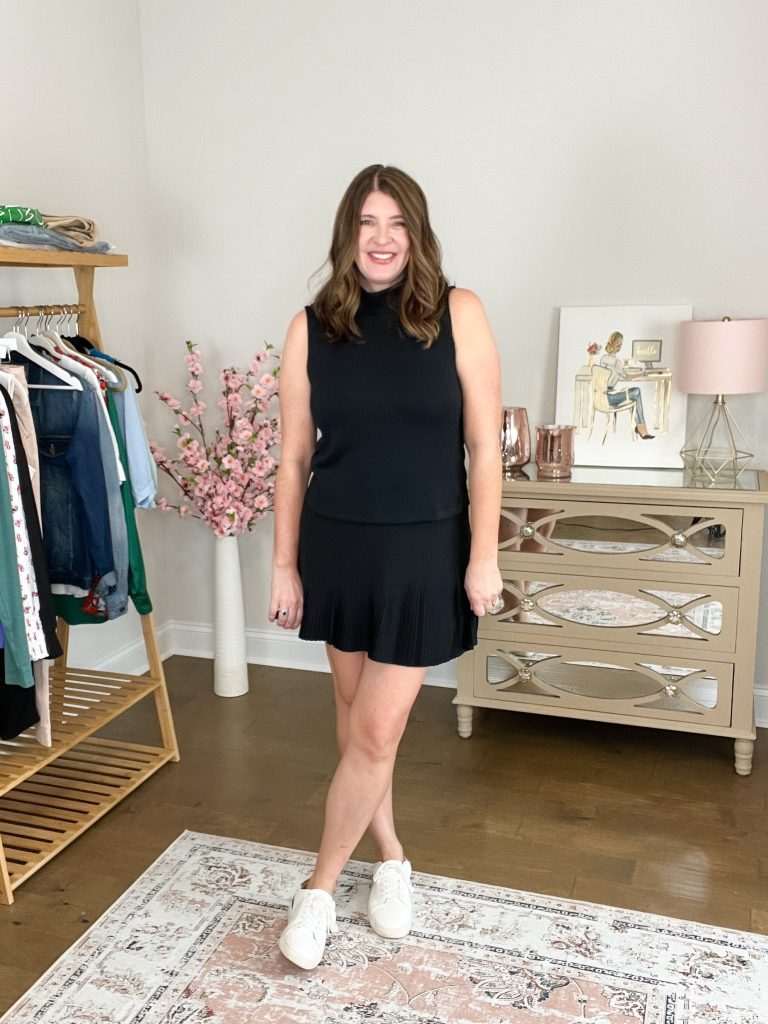 The Yes, Pleats! Skort has just enough pleats to look fun and flirty without giving you cheerleader vibes.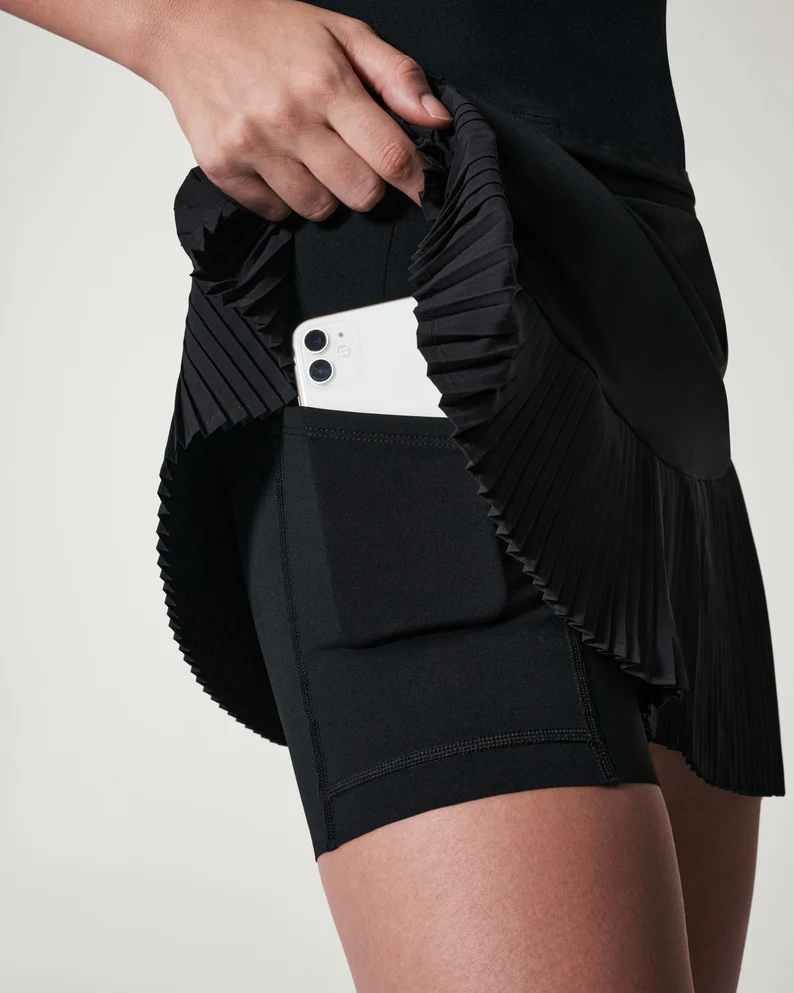 It has built in booty boosting shorts with a pocket for your phone. Sizes are available in XS – 3X and there are three colors. I chose the black, but I also love the lavender.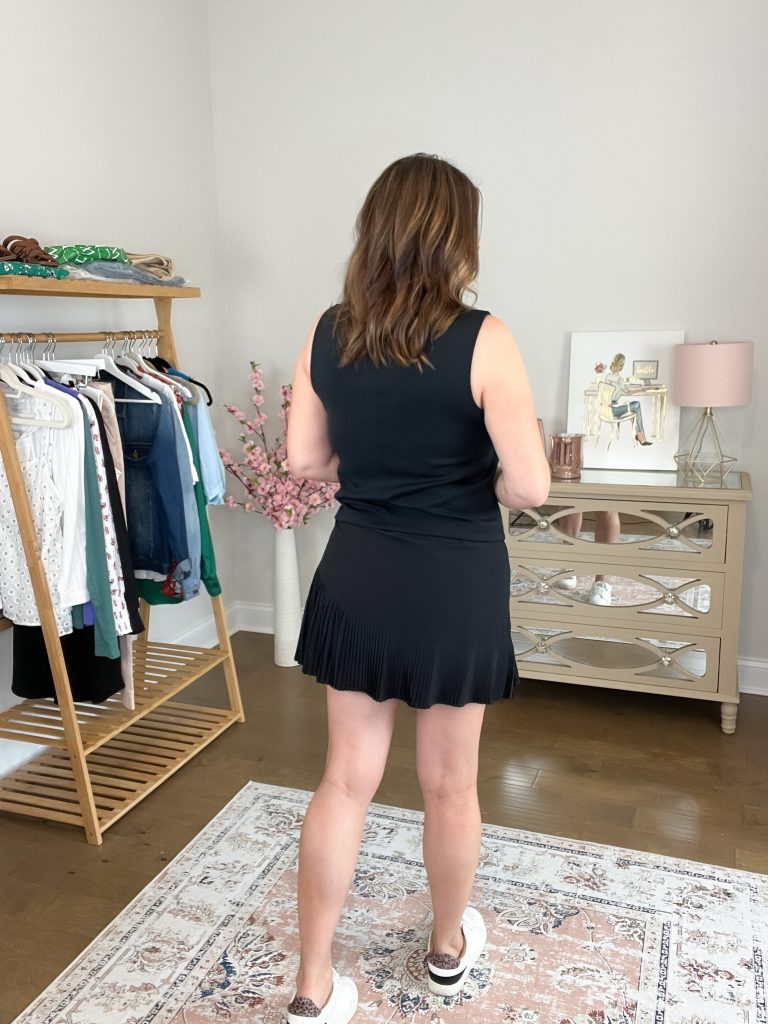 This piece can easily be worn for athletic activities such as walking or playing tennis/golf, but could just as easily be worn for running errands and everyday life.
I like it styled with sneakers as well as my new black slides (Birkenstock look for less). My belt bag is the Lululemon Everywhere Belt Bag that is back in stock!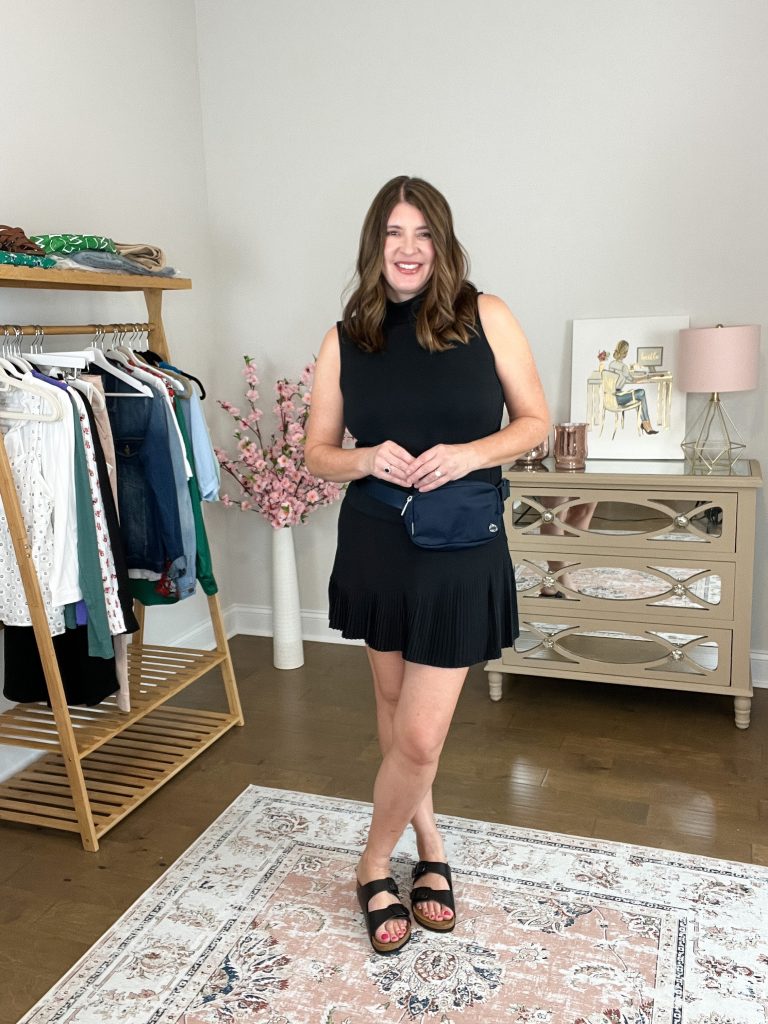 I paired the skort with the same AirEssentials Mock Neck Top in black this time. There is also this really cute Yes, Pleats! Tee that you could wear with the skort. For me, that was a little too many ruffles, so I preferred the more simple tank.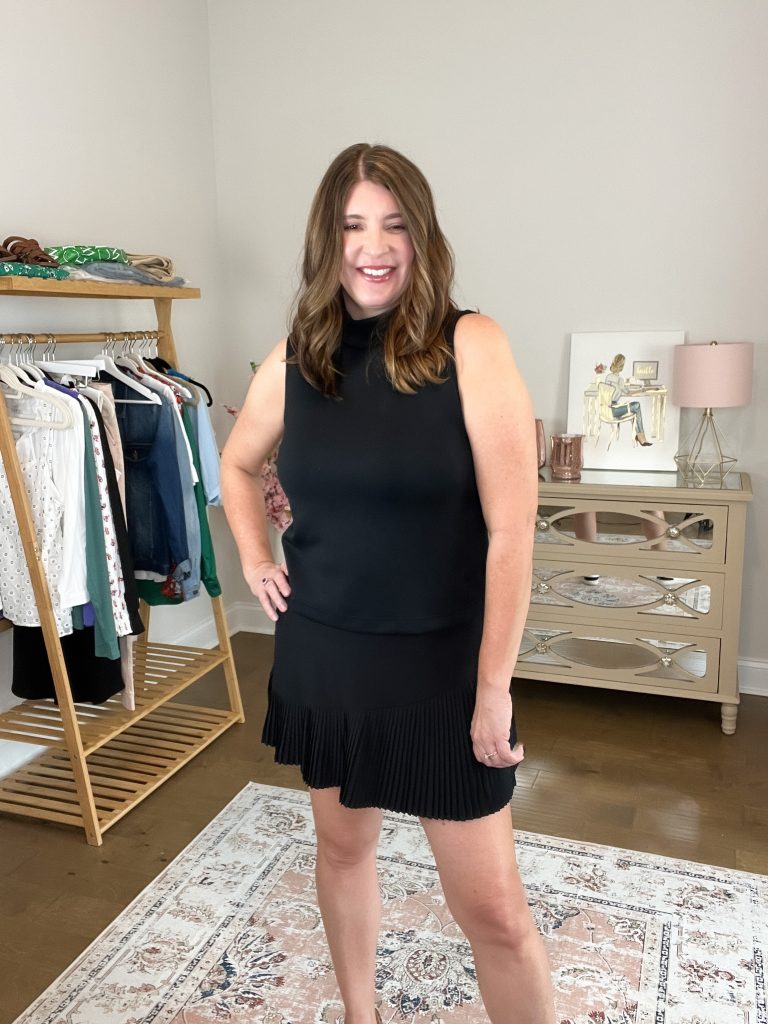 On a cooler day, I would layer a denim jacket over the top.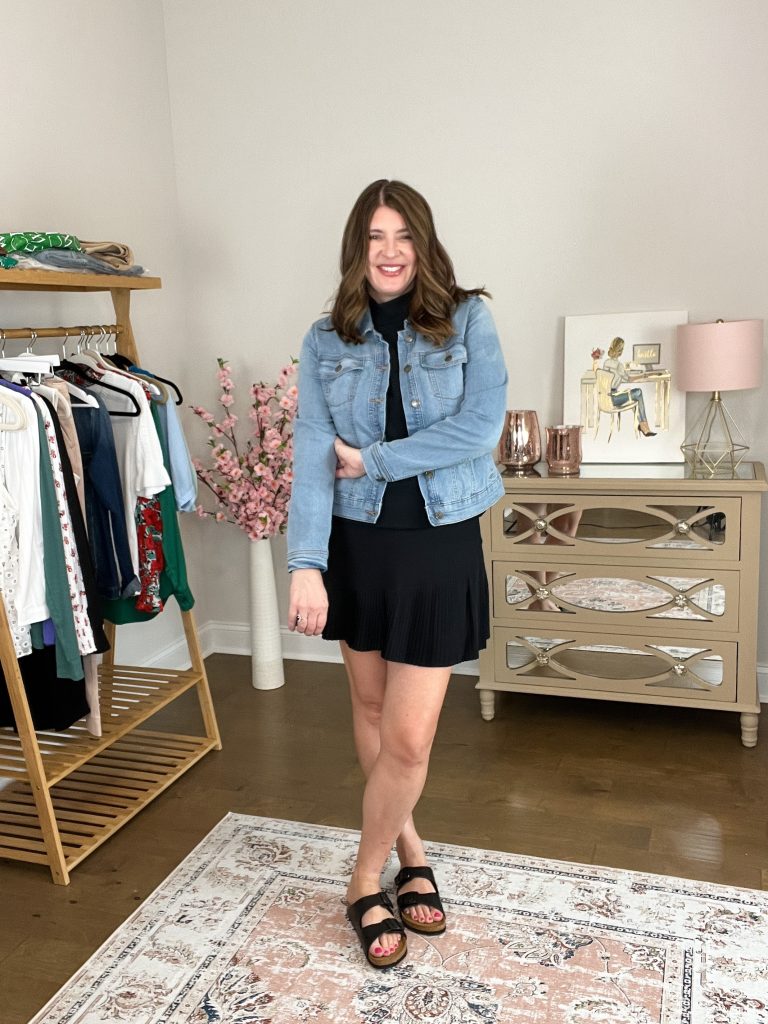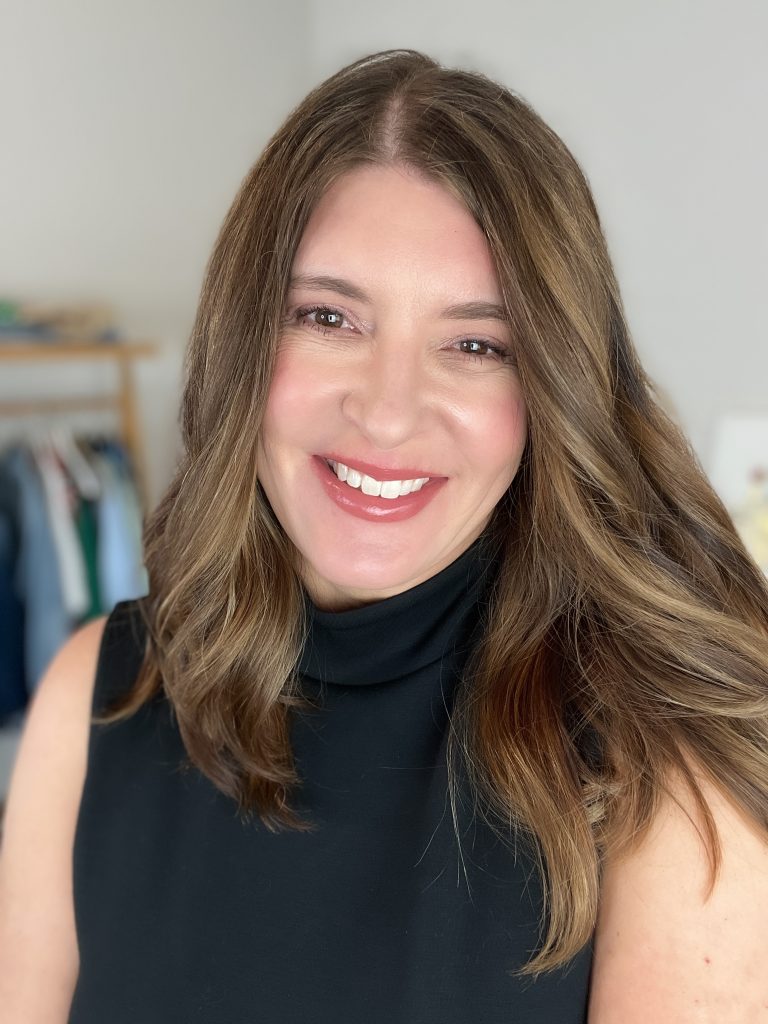 I'm curious as to what you think about these pieces from Spanx. Would you like to see more? There are several pieces that caught my eye that I would be happy to try to for you. Let me know in the comments below if you want more Spanx try-ons!
If you missed my Spanx denim post, you can see it here.
Everything that you see in today's post is linked for you. Using my links helps me earn income at no cost to you, so thanks in advance for supporting The Scarlet Lily.