Houndstooth is one of the many prints that is everywhere this fall. It first became popular in the 1930's, so not only is it timeless but it is also trendy. Now for those of you who lean more into classic styles, I think you will love this current print infatuation. Today I'm going to show you the many options of how to wear houndstooth.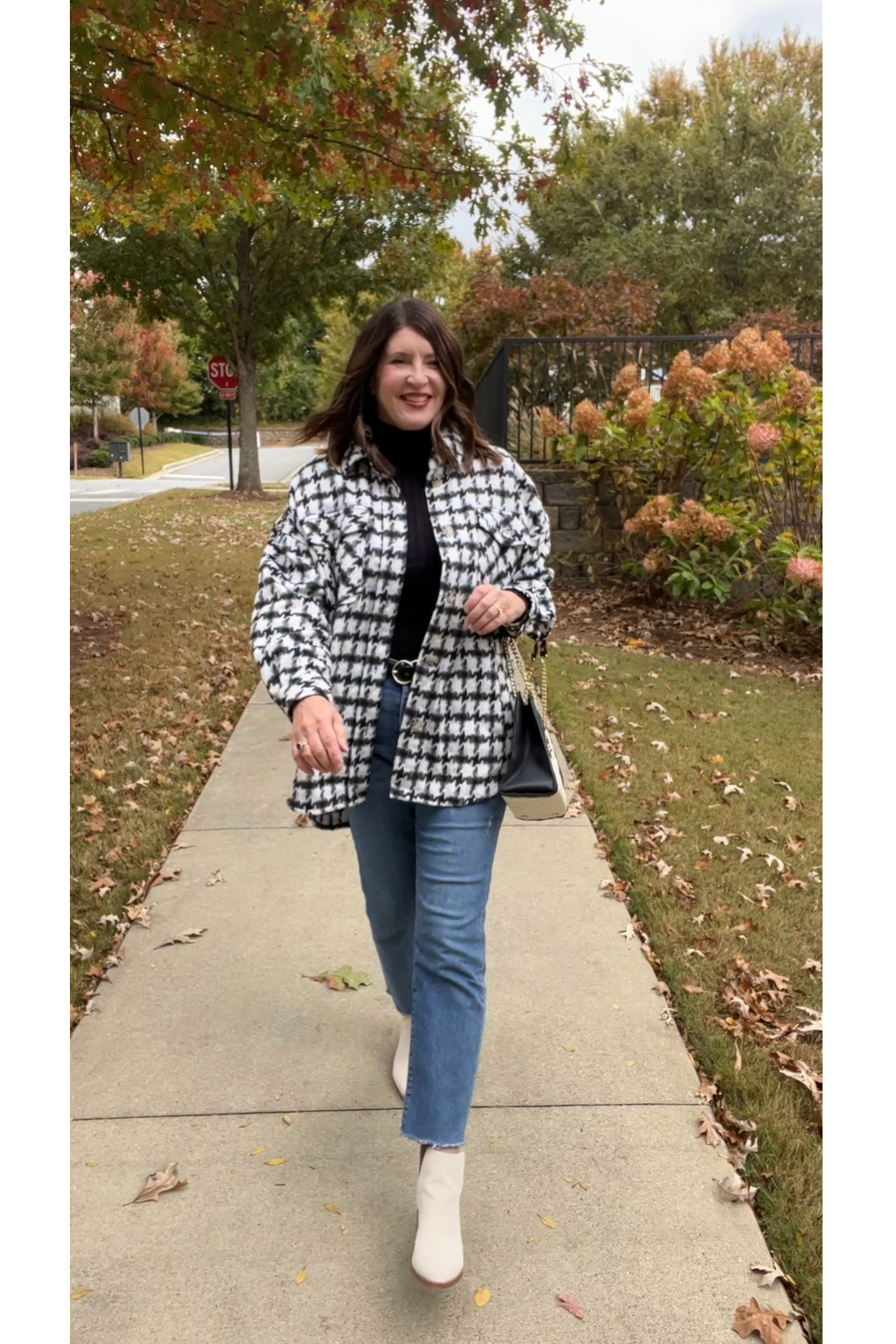 As An Outer Layer
Wearing a houndstooth print as an outer layer can be very chic. Whether you choose an oversized shirt jacket like I'm wearing in these photos, or a traditional coat or jacket, the options are endless.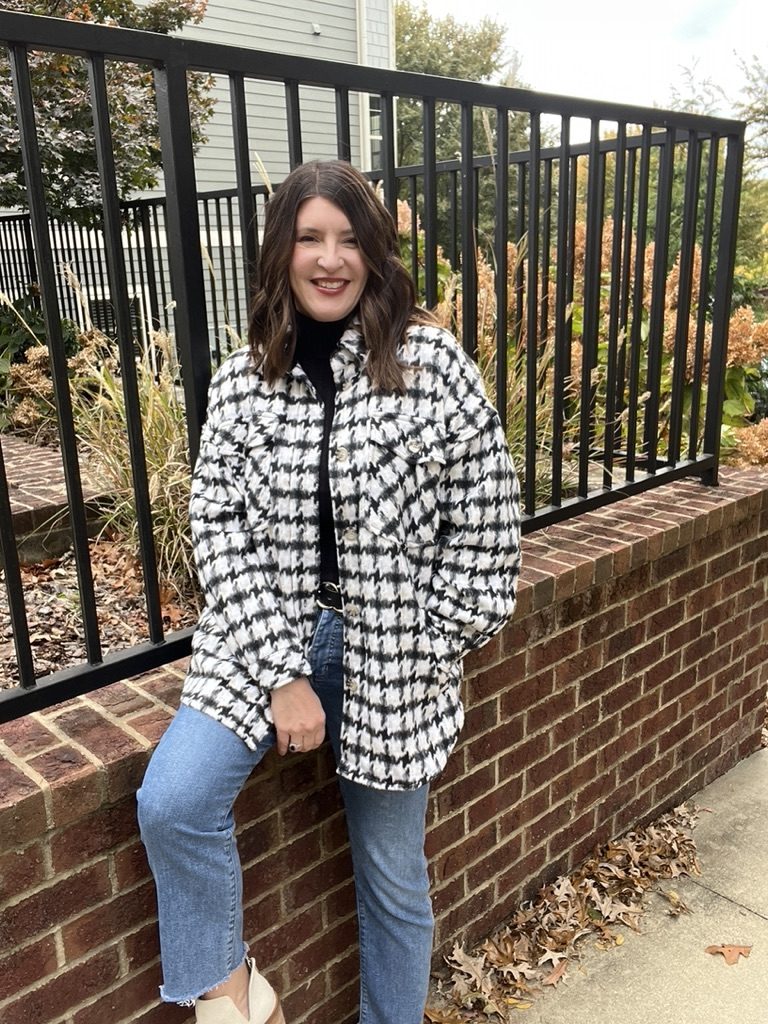 This "shacket" is from Kohl's and is in the traditional black and white houndstooth pattern. This piece runs very big, and I sized down to a medium. I probably could have worn the small, so it really depends on how oversized you want it to be.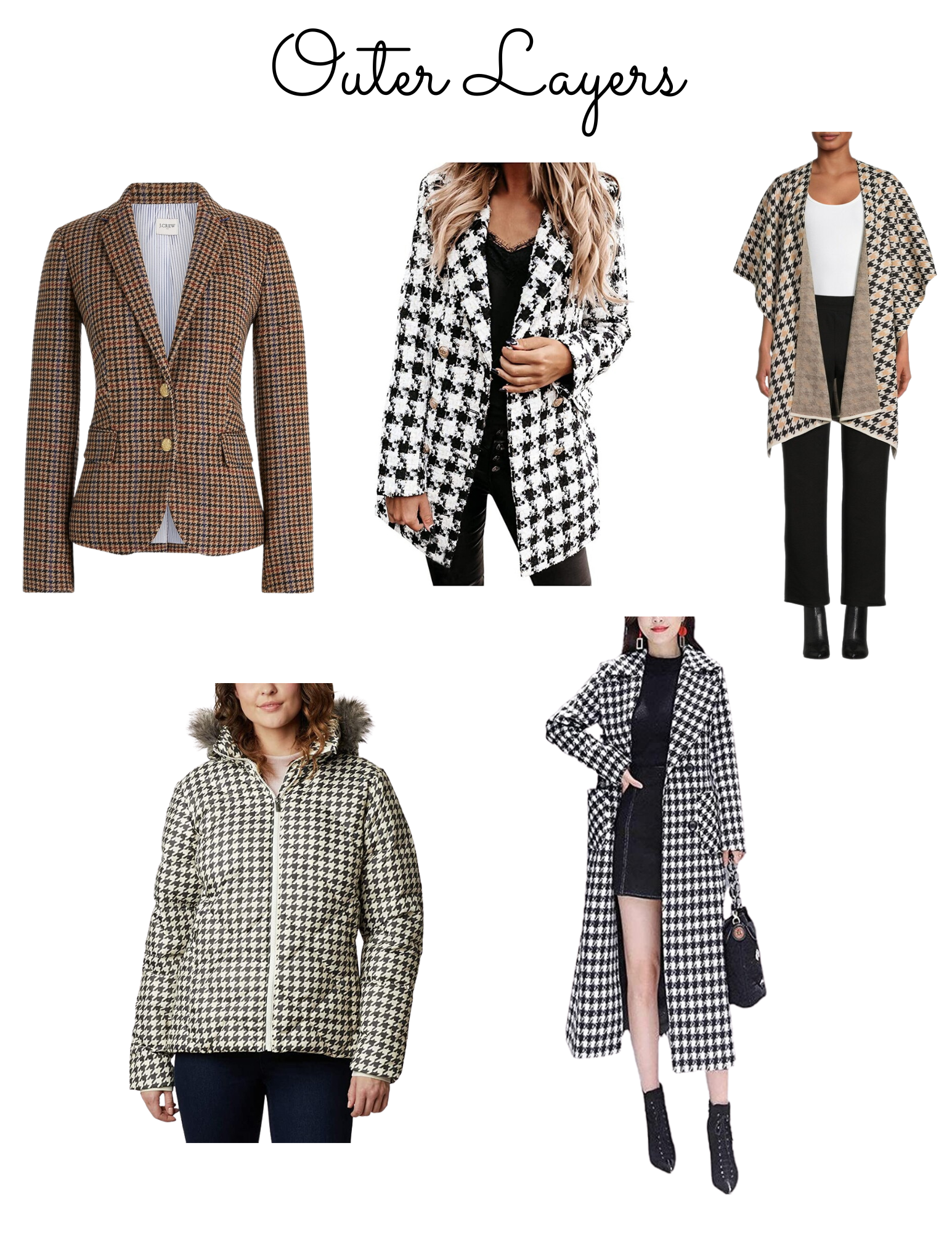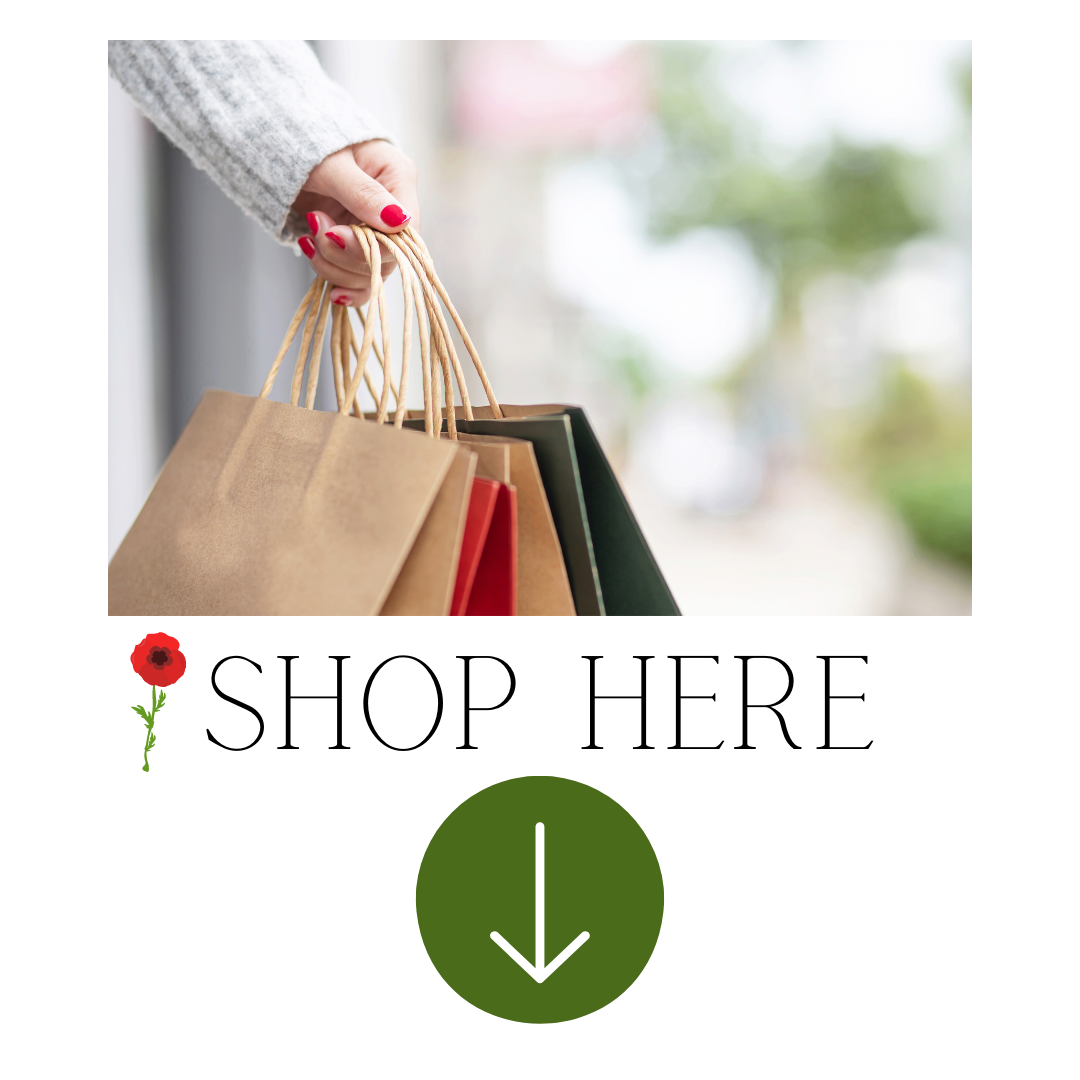 Sweaters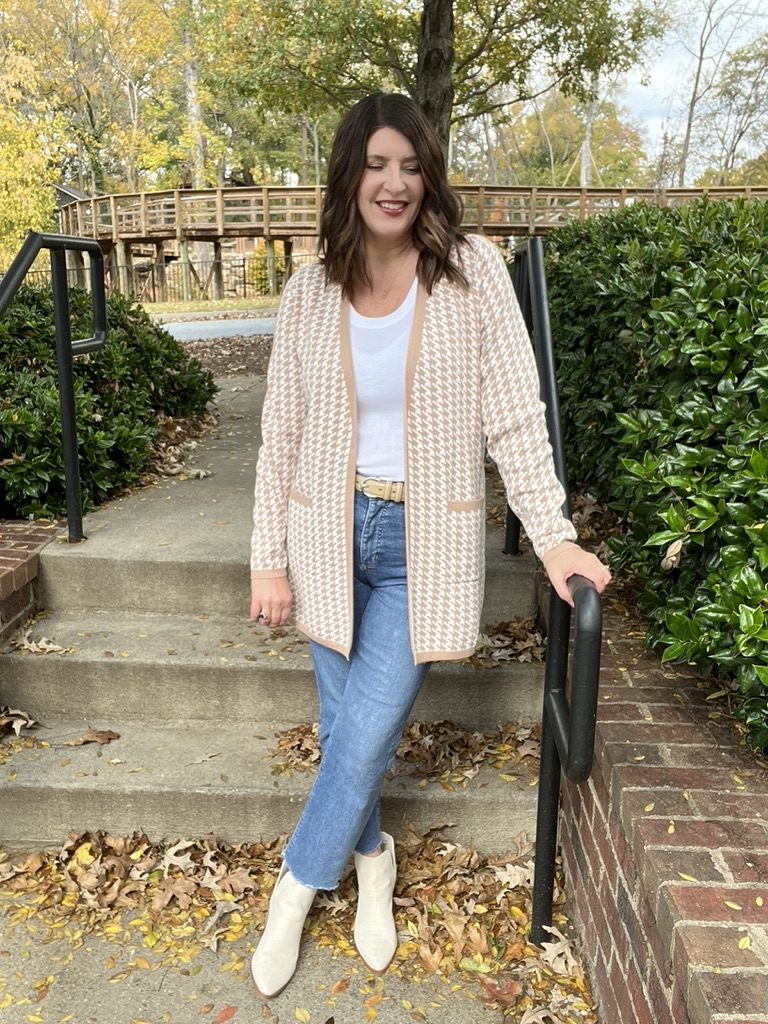 When talking about how to wear houndstooth, sweaters will surely come to mind. There are so many interesting color combinations of this print, and I'm loving the light neutral palettes.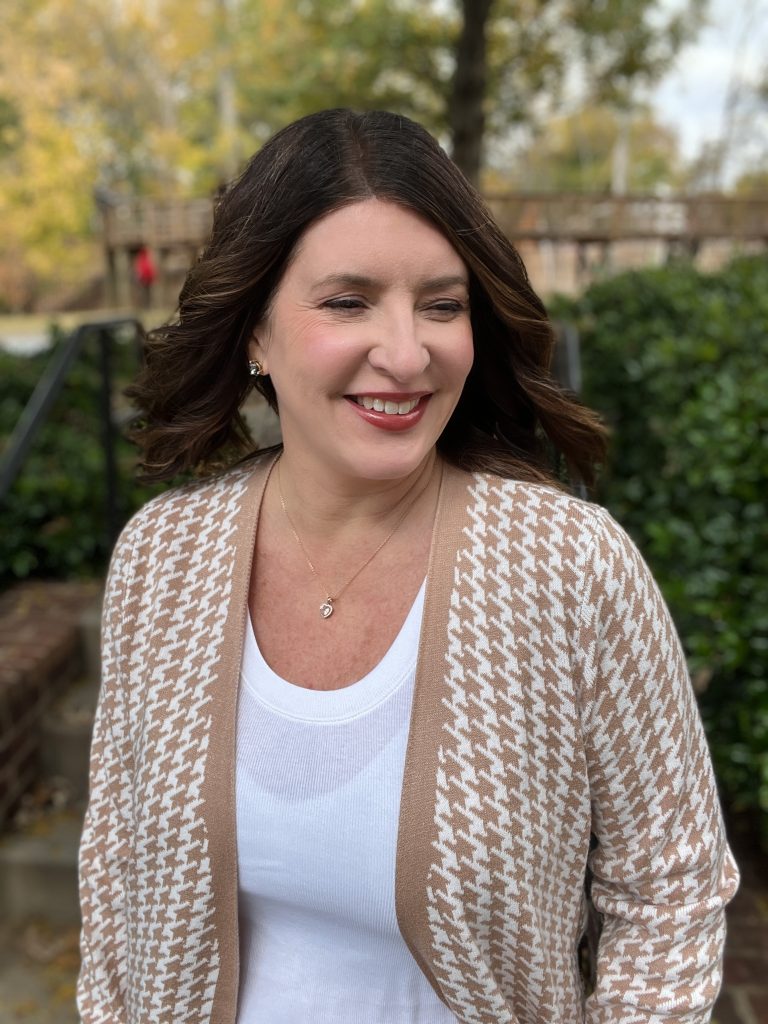 The cardigan in the photos above is from T.J. Maxx and I could not find it online. This one from Loft is similar. Here are some other houndstooth sweaters to browse.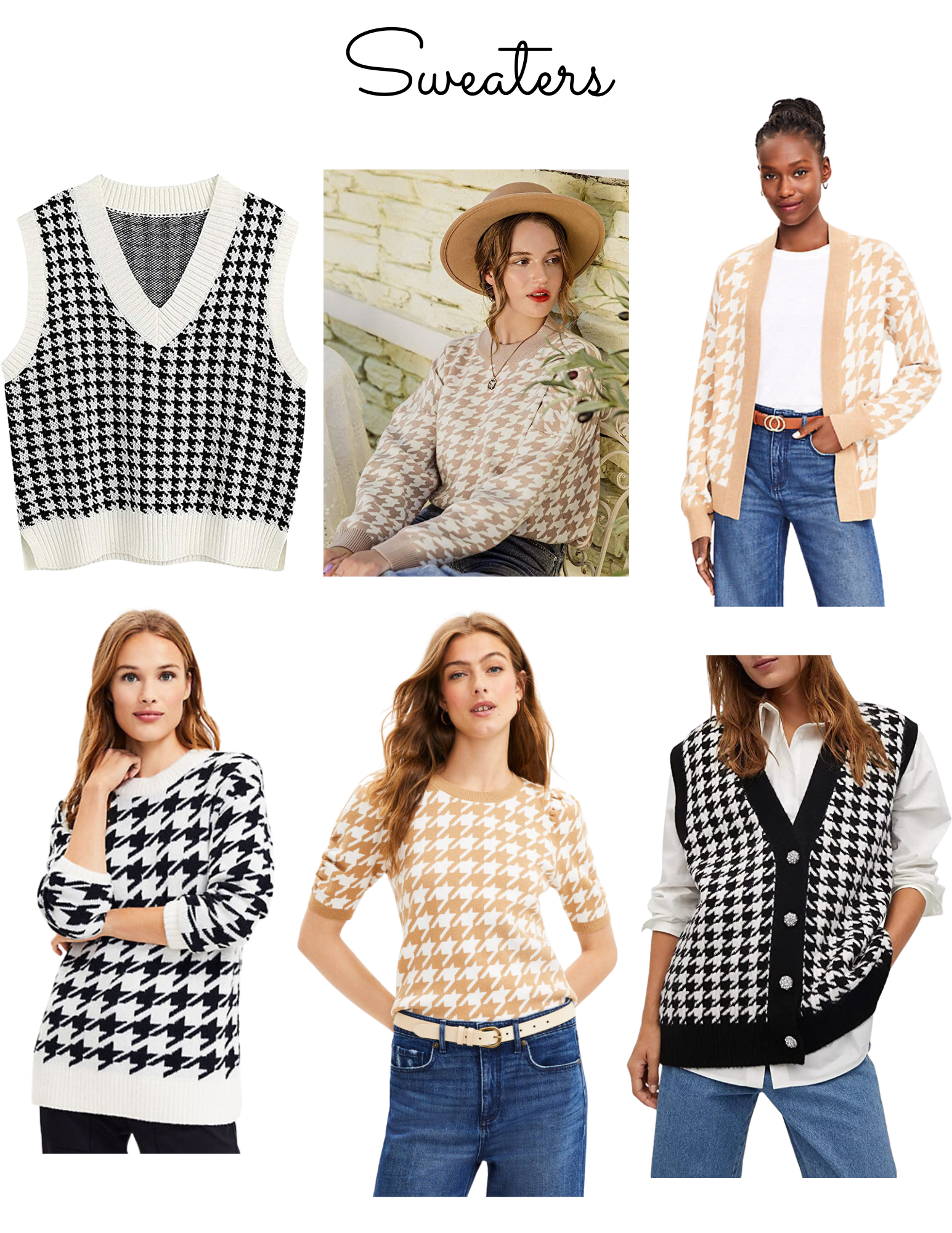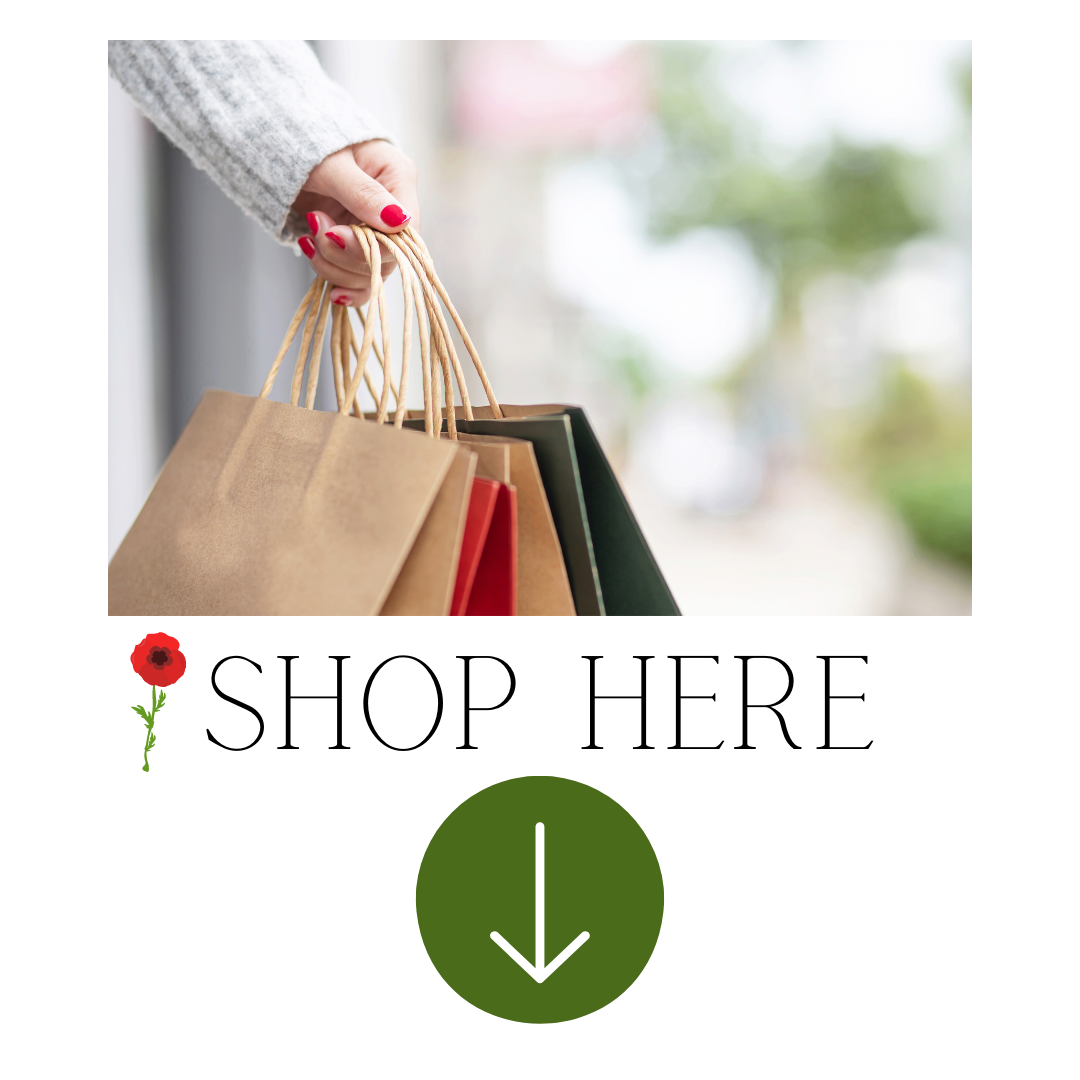 More Clothing Options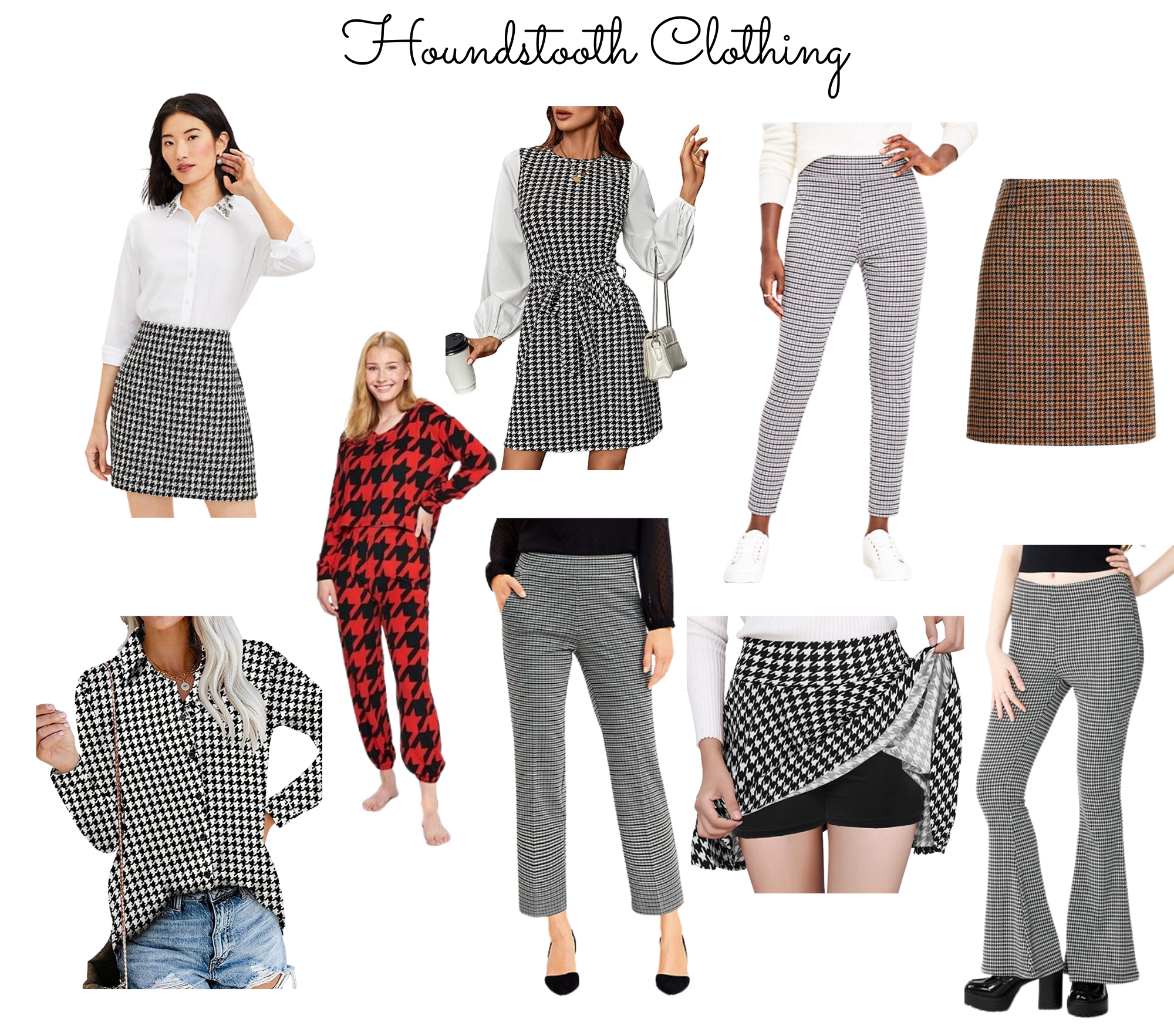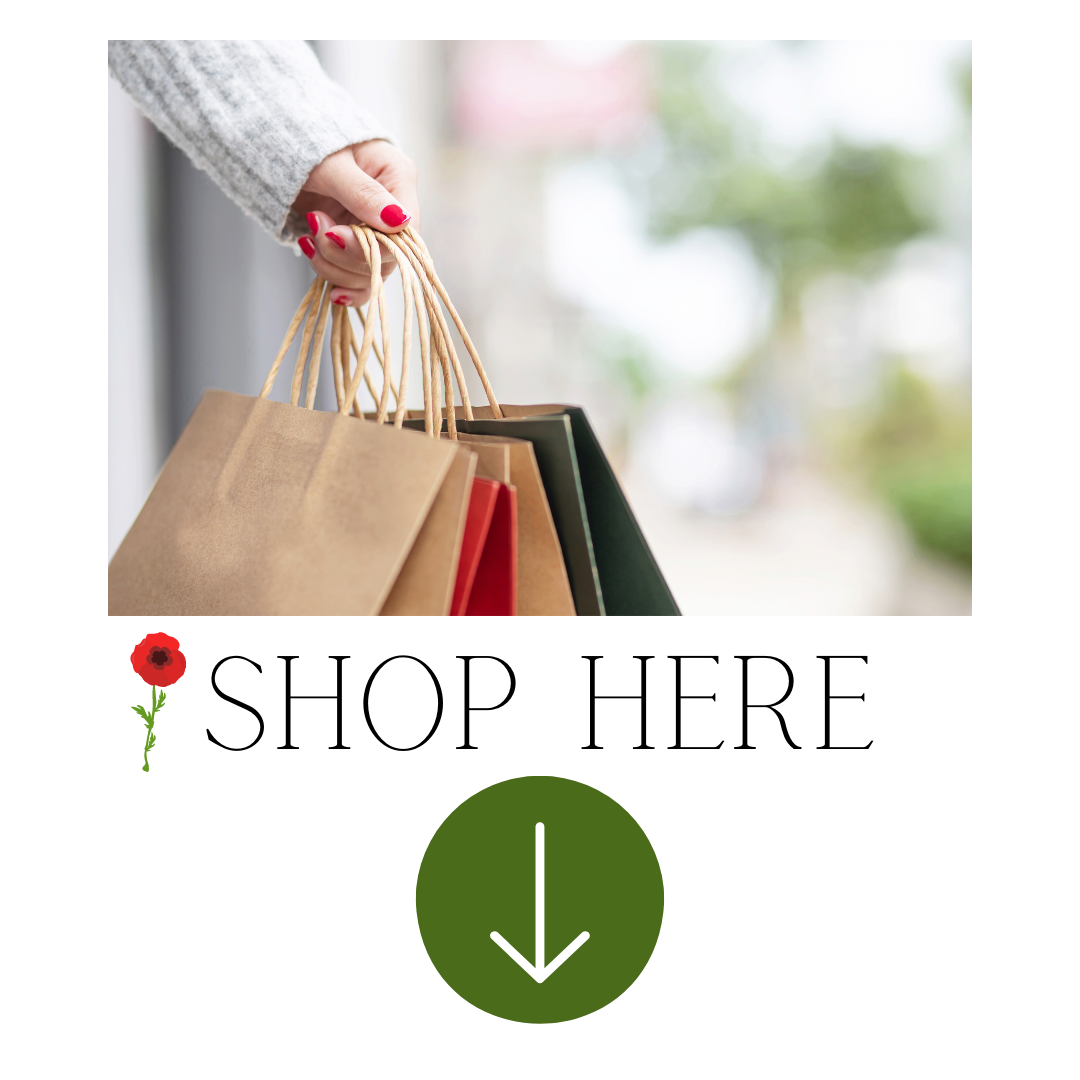 Shoes
When wearing a print, remember not to go overboard. Pick one item and let it me the center of attention. One good way to do this is to wear a monochromatic outfit in a neutral color and then add a pop of interest with a houndstooth print shoe.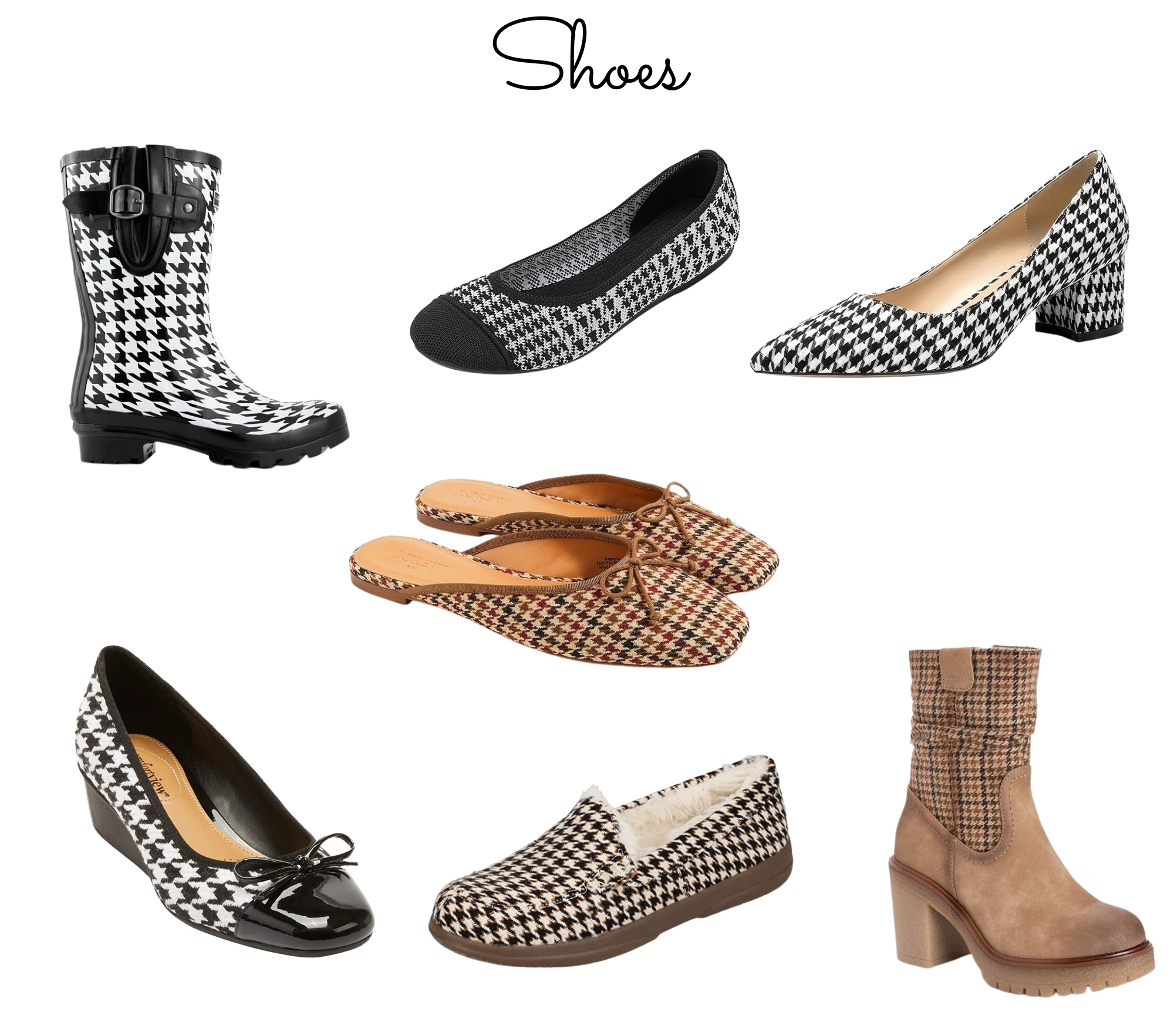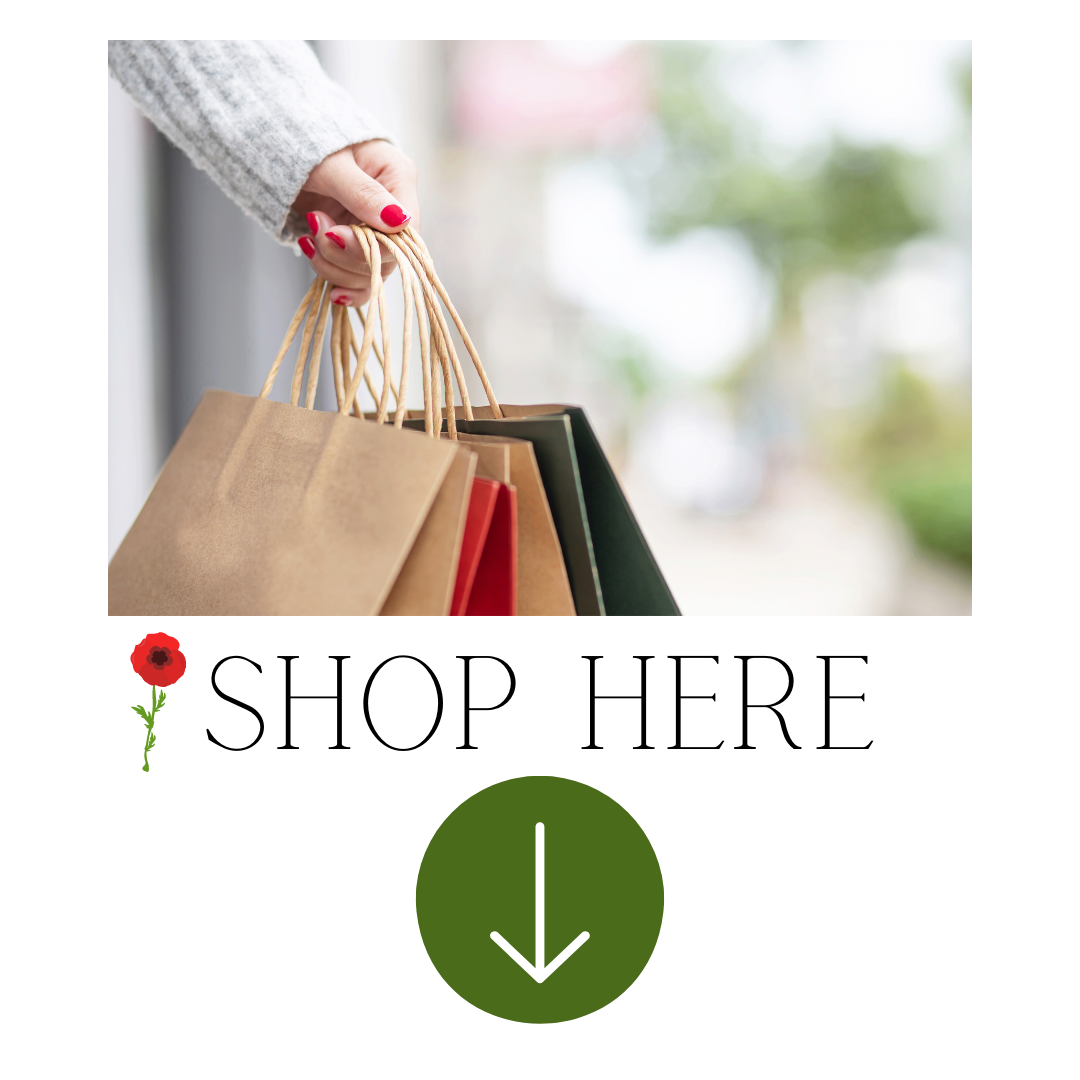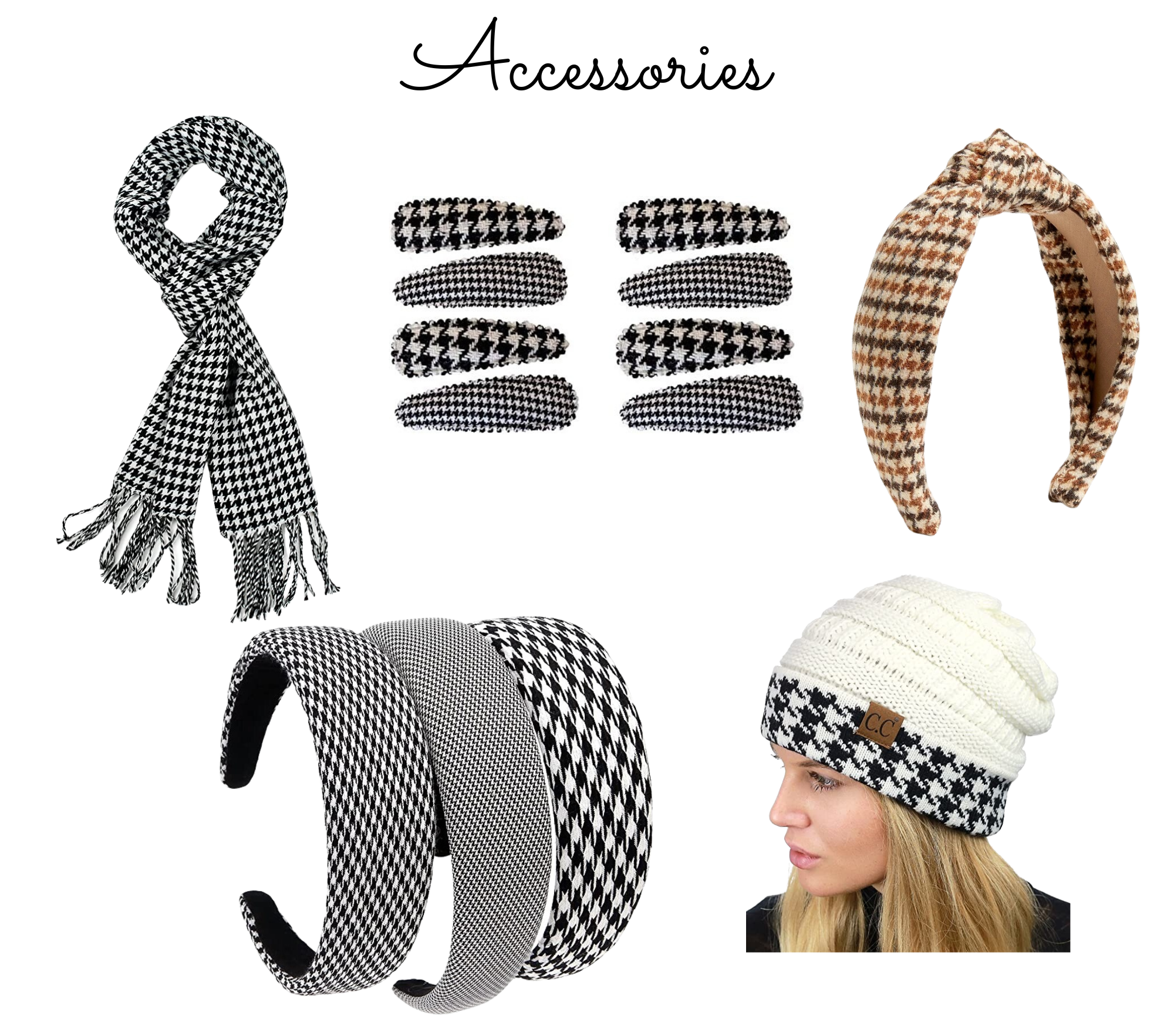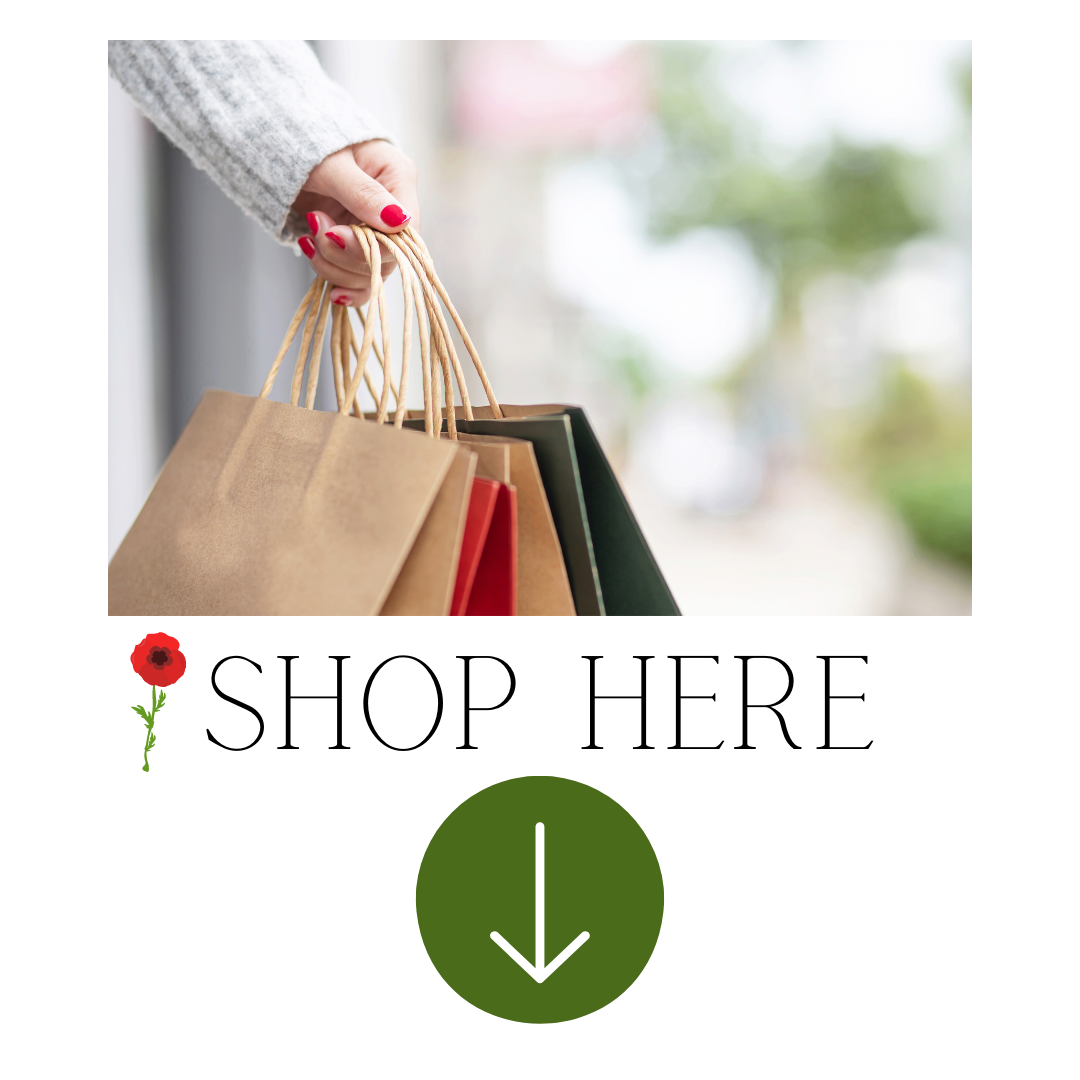 Handbags
Handbags are another way to wear Houndstooth. These would also make great Christmas gifts!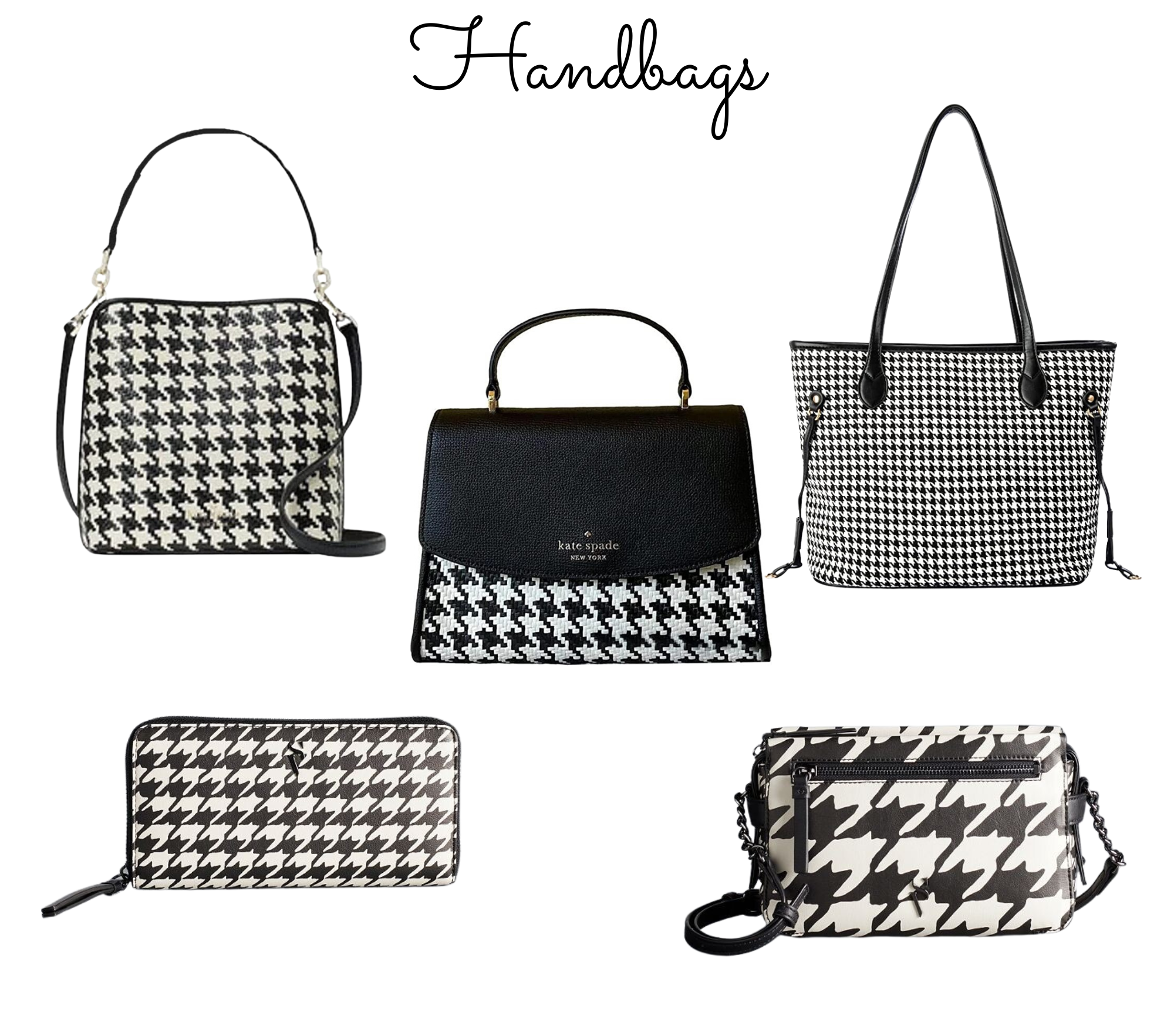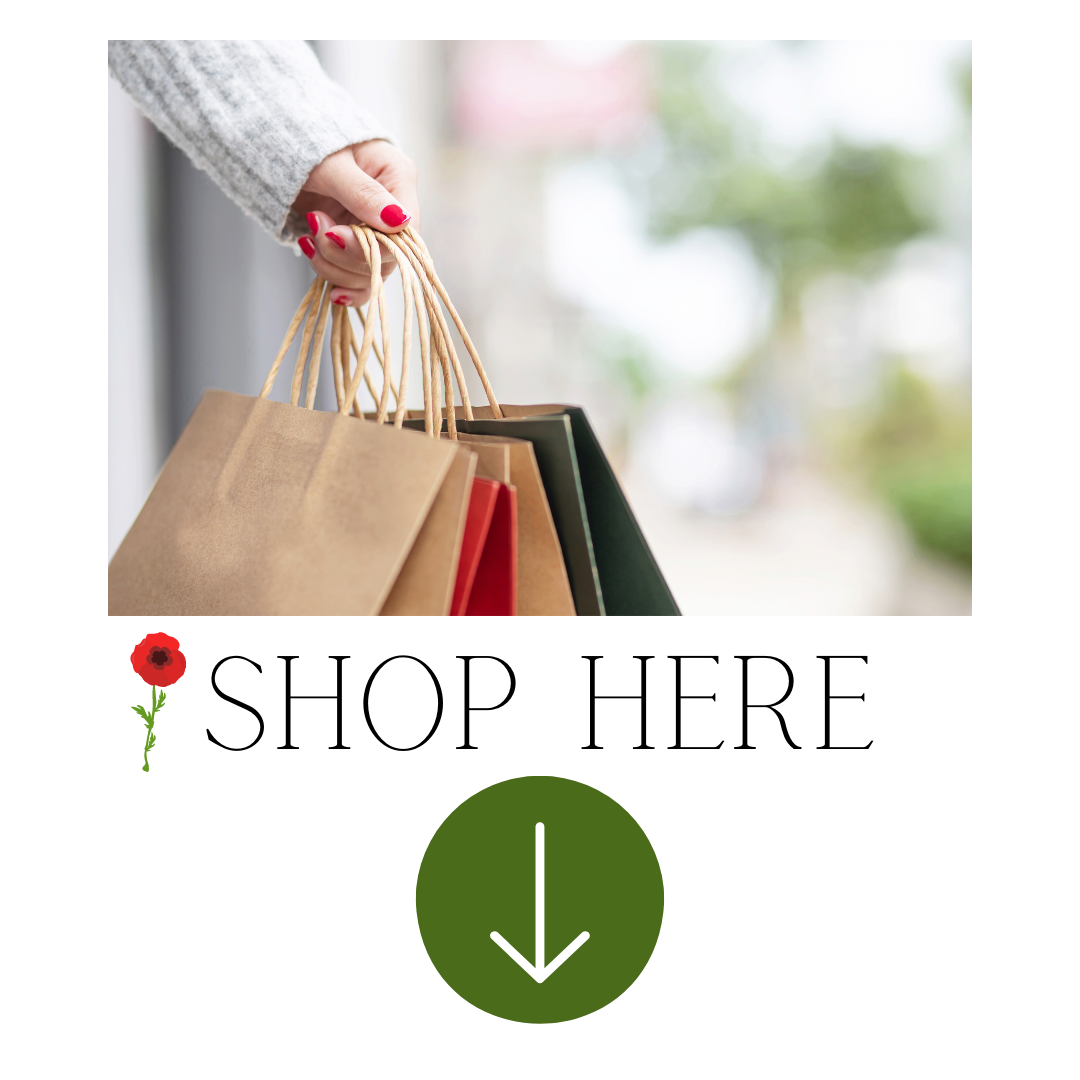 Houndstooth For The Home
If you don't want to wear Houndstooth, consider incorporating some into your home decor. An accent chair or a throw pillow would add a nice classic touch to any room.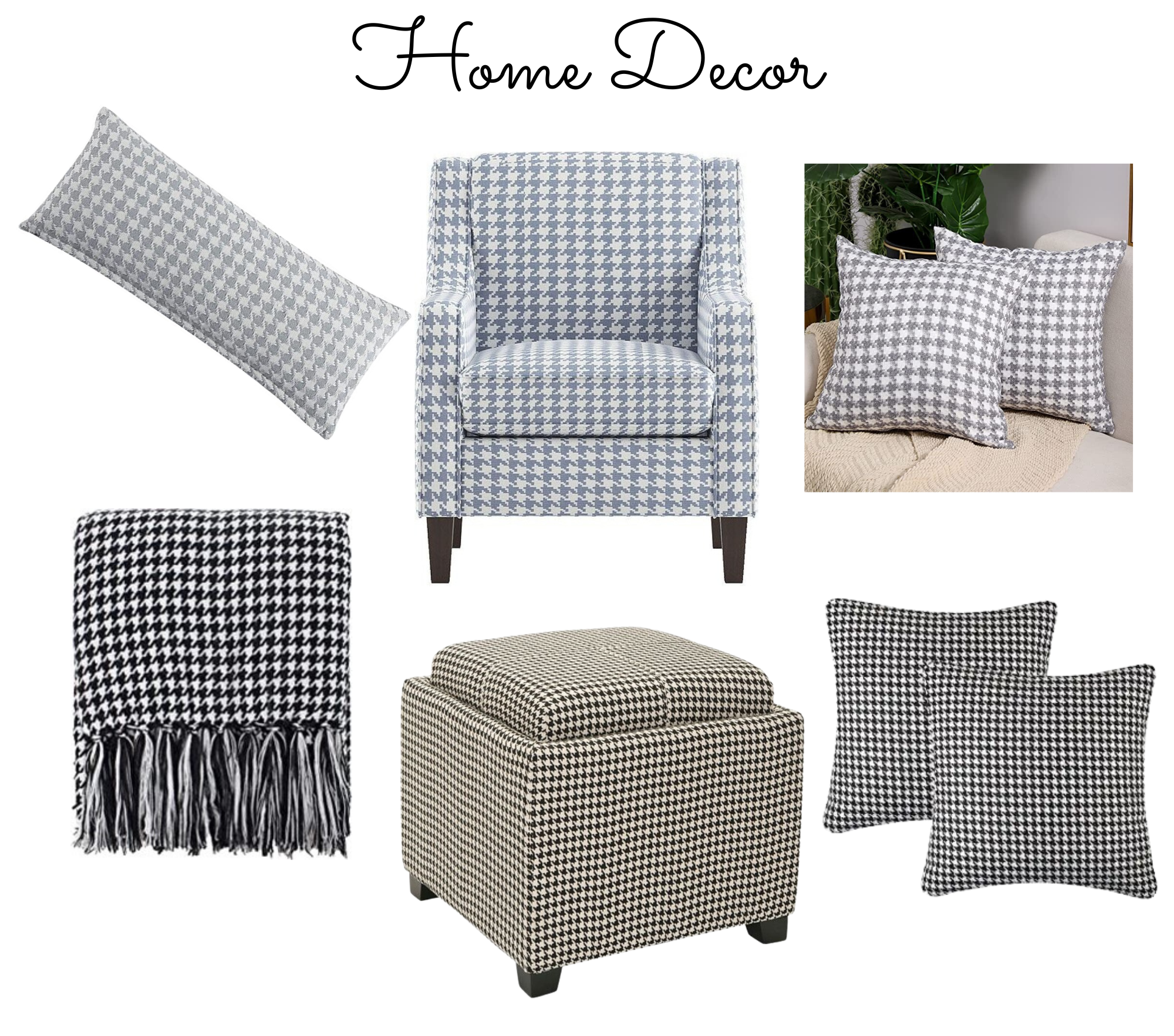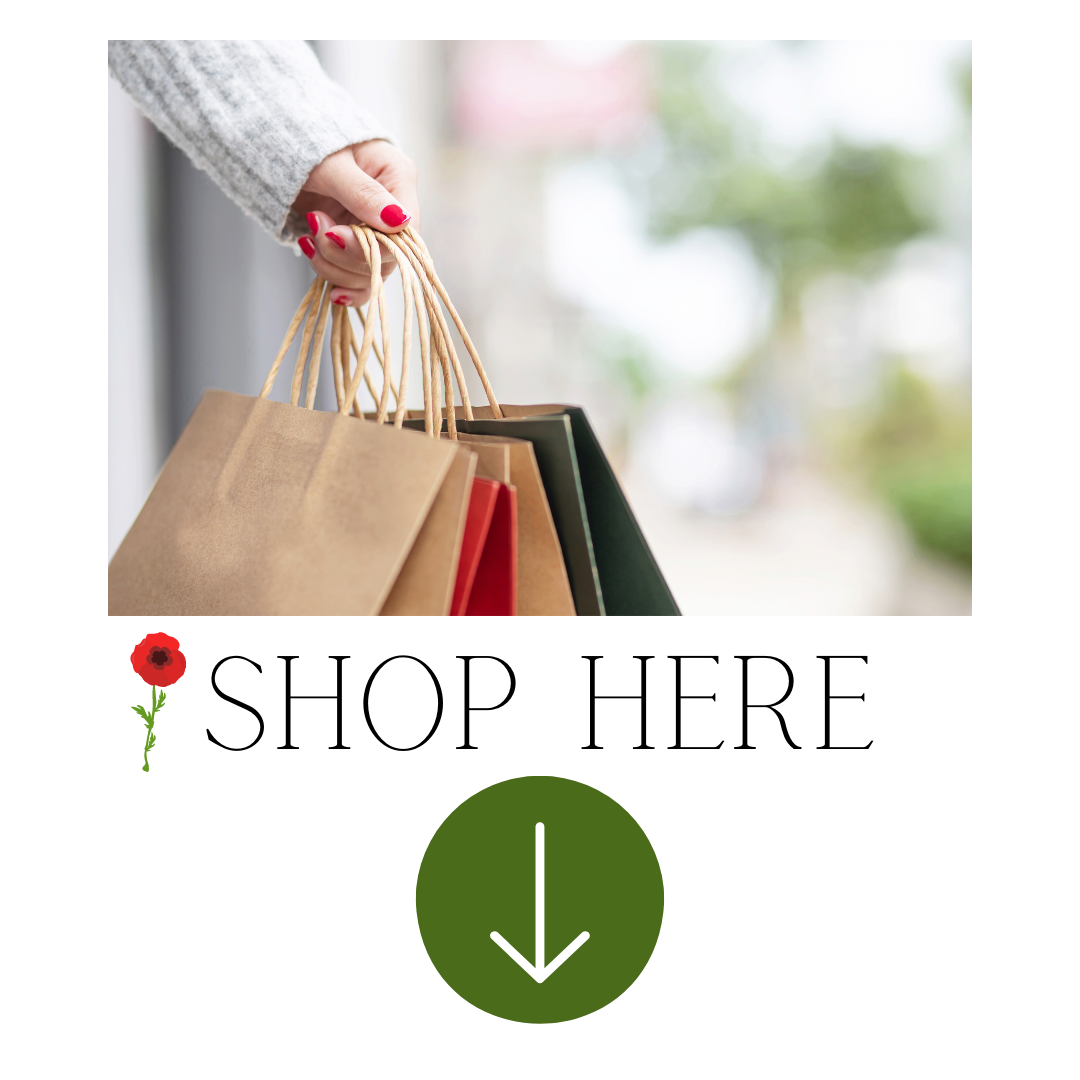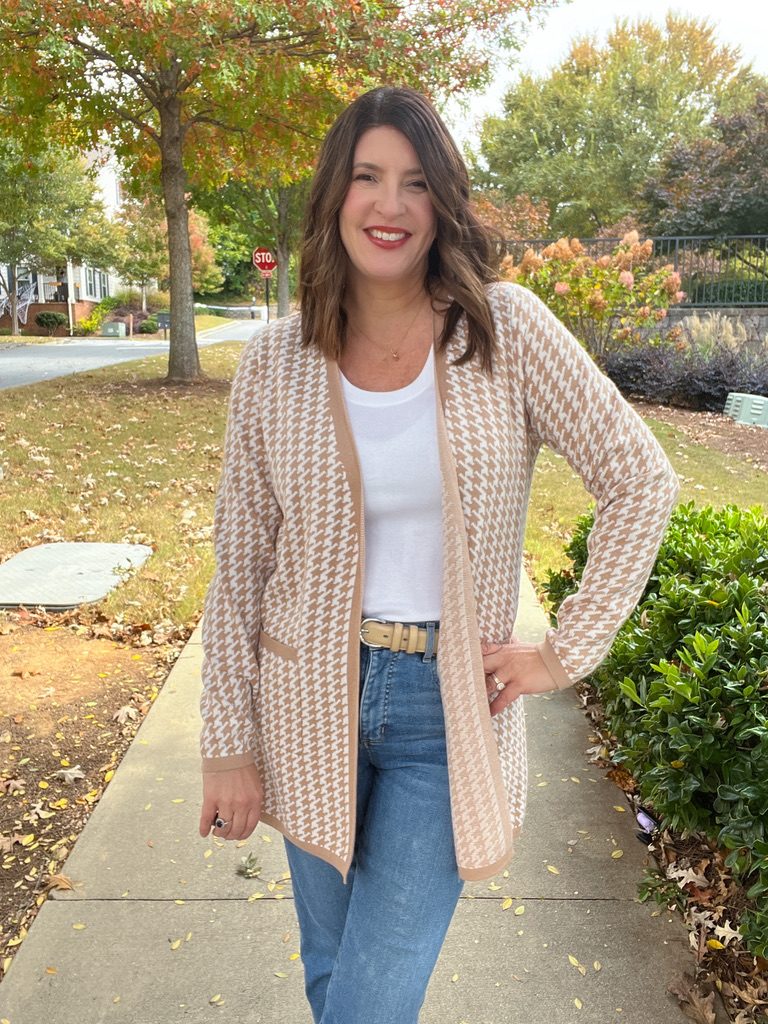 Will you be wearing Houndstooth this season? Let me know in the comments!