It's hard to believe that October is almost over! I say it all the time, but if you are new here you don't know that I adore all things fall. I'm trying to bask in the fall scents and scenery just a bit longer before Christmas is upon us. Don't get me wrong, I love Christmas! I'm just not quite ready for it yet. We are entering the final stages of our new home build in Georgia, and I'm currently living in a super cute apartment waiting for our house to be finished. There isn't much space for seasonal decorating here, and I was reminiscing about my previous home in South Carolina. I thought I would share some fall decorating ideas for your home. These photos are from my previous home, and I hope you can get some tidbits of inspiration from it before you deck the halls for Christmas.
Fall Decorating Ideas For The Family Room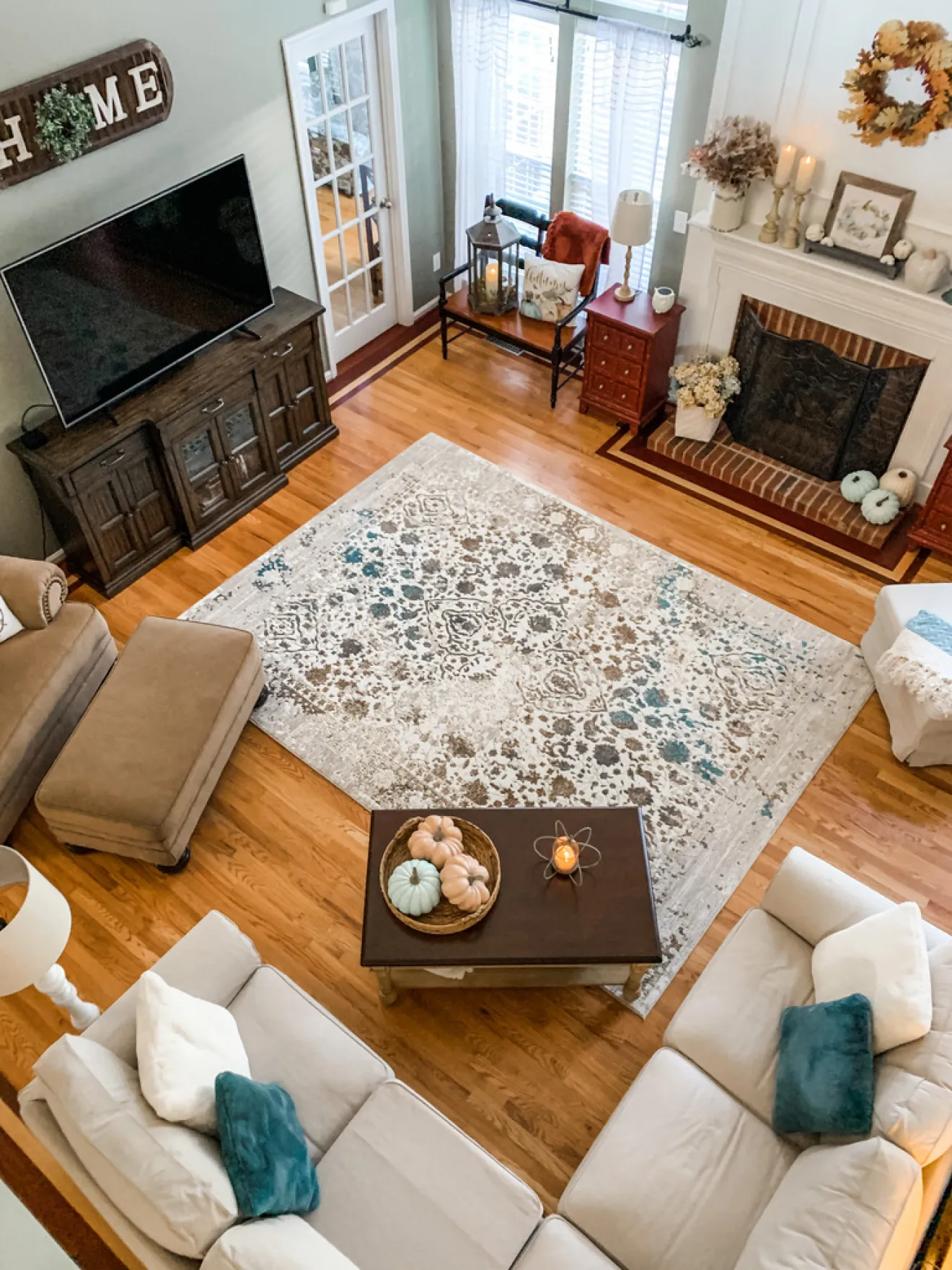 The family room is really the most used room of the home, so this is where I usually do most of my seasonal decorating. Over the past few years, I have been transitioning to lighter and more neutral tones for fall as opposed to the traditional orange, red, and yellow fall colors. You will see both the traditional and non-traditional colors in my decor because I still love the vibrant pops of color!
Mantle
With the exception of the wreath, I used whites, neutrals, and a little bit of blue for the mantle.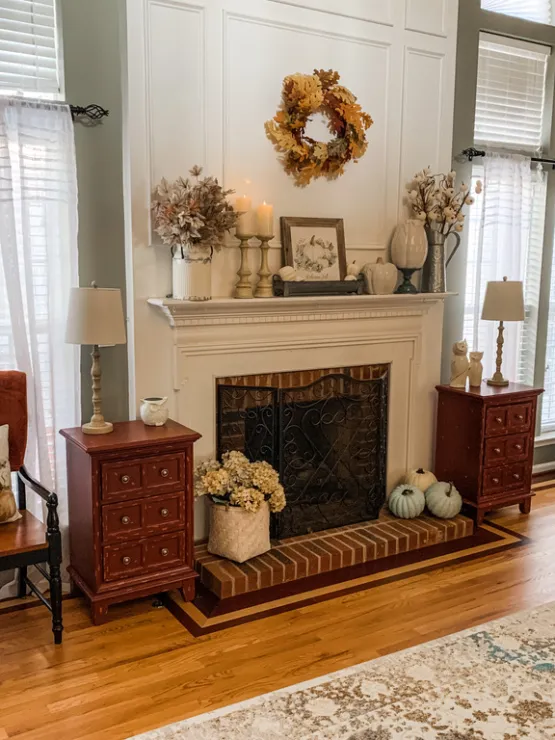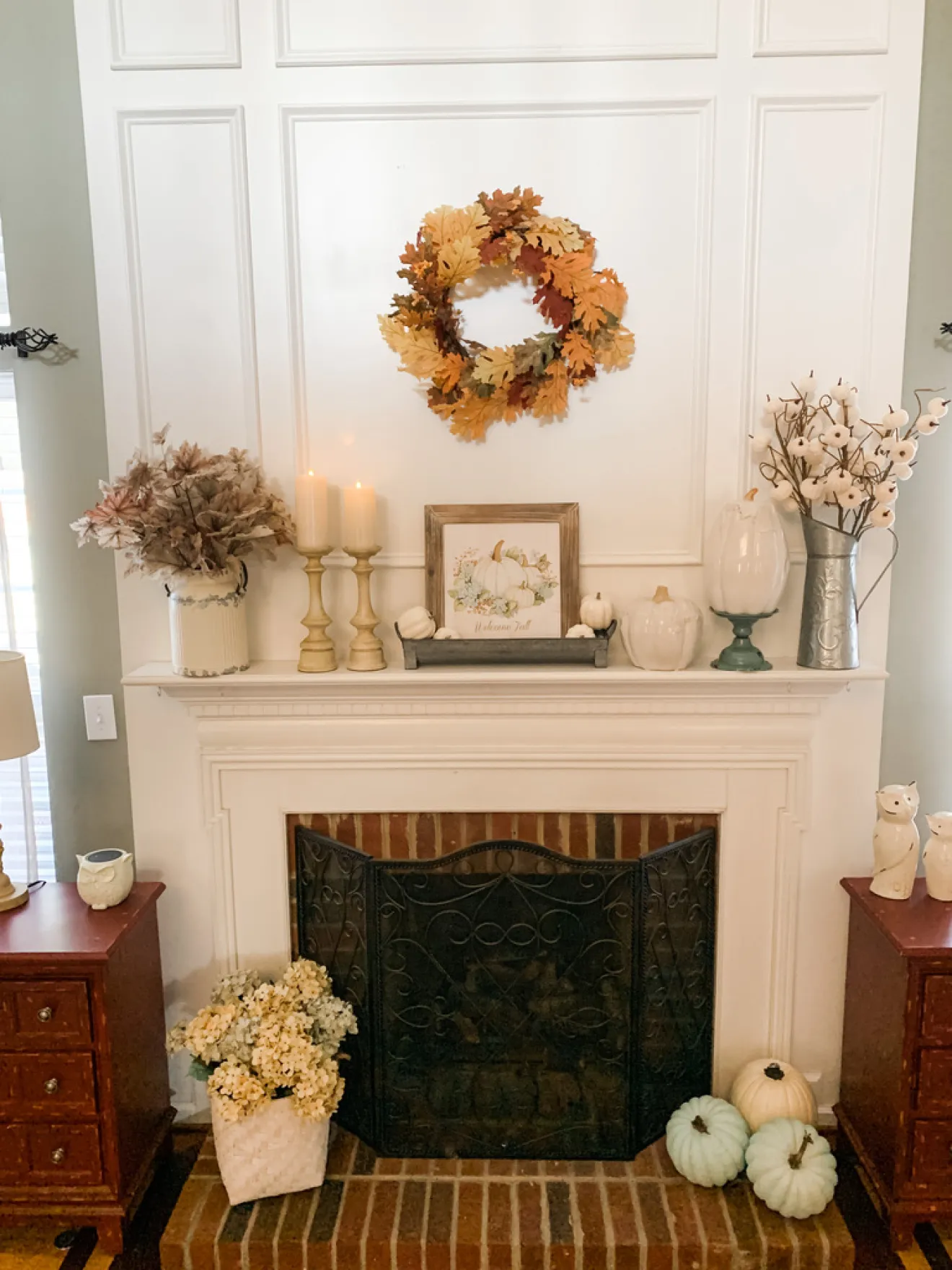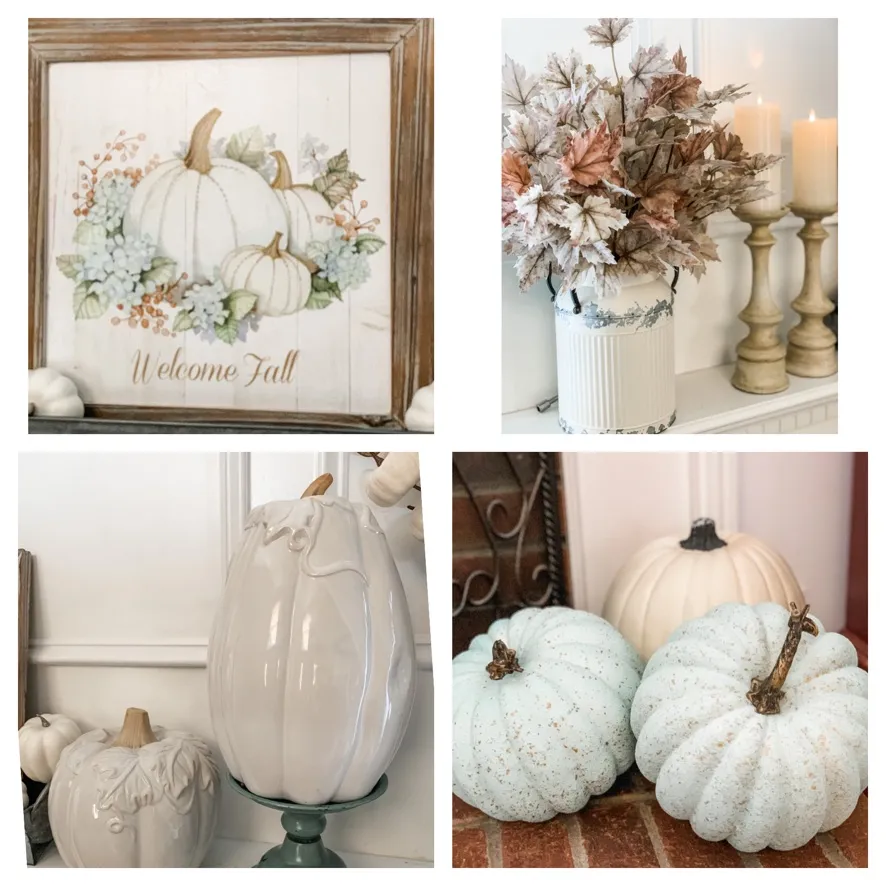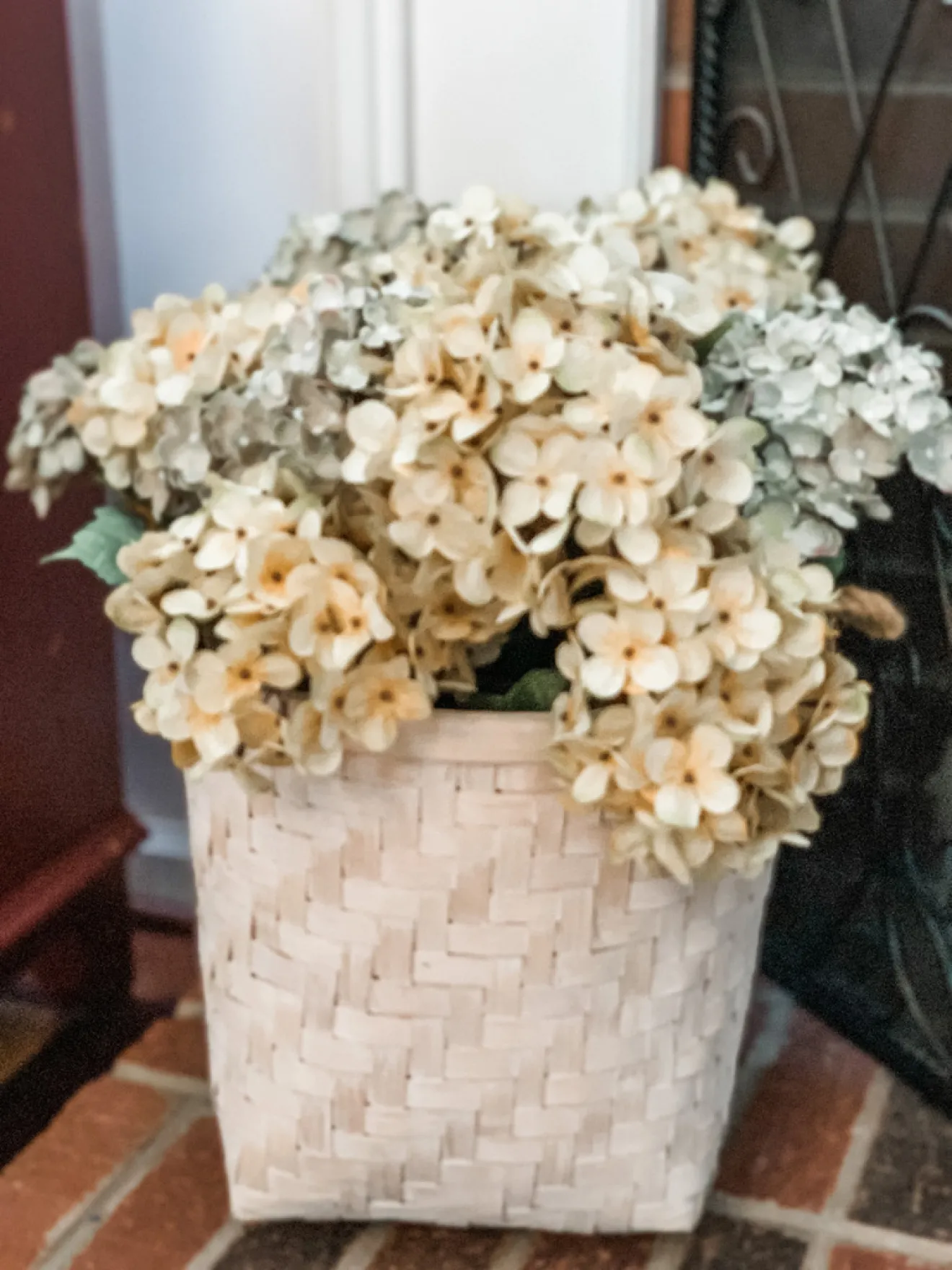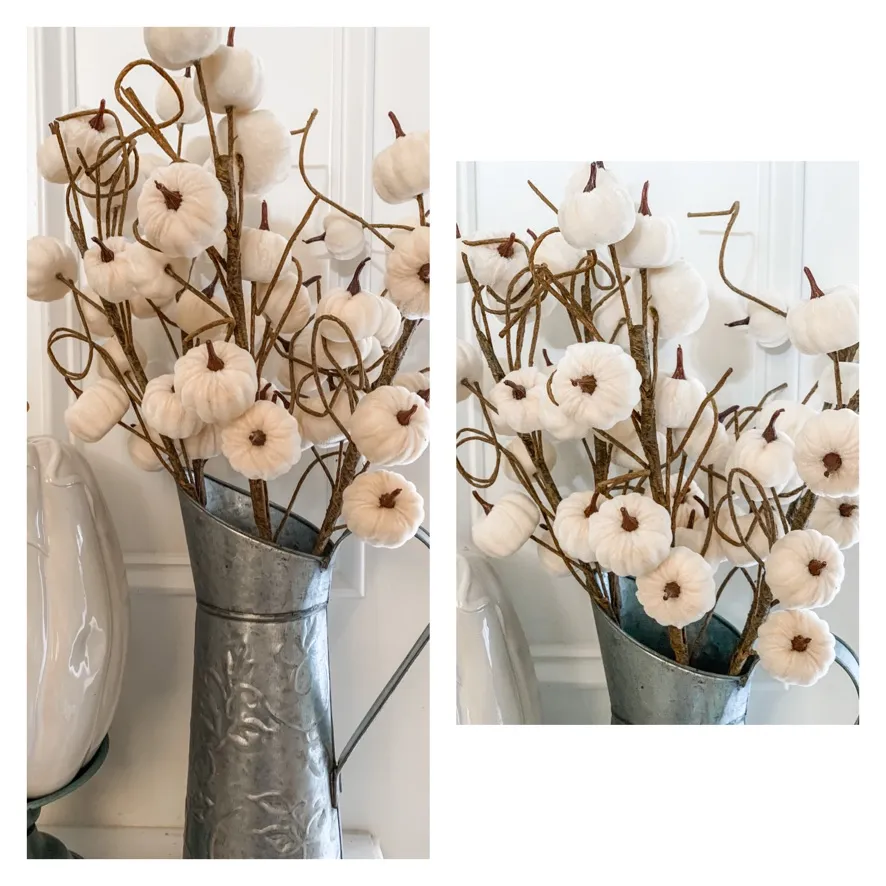 These white pumpkin stems are a favorite of mine, and I think you can still find these at Hobby Lobby.
Fall Decorating Ideas For Your Home: Mixing Neutrals and Traditional Fall Color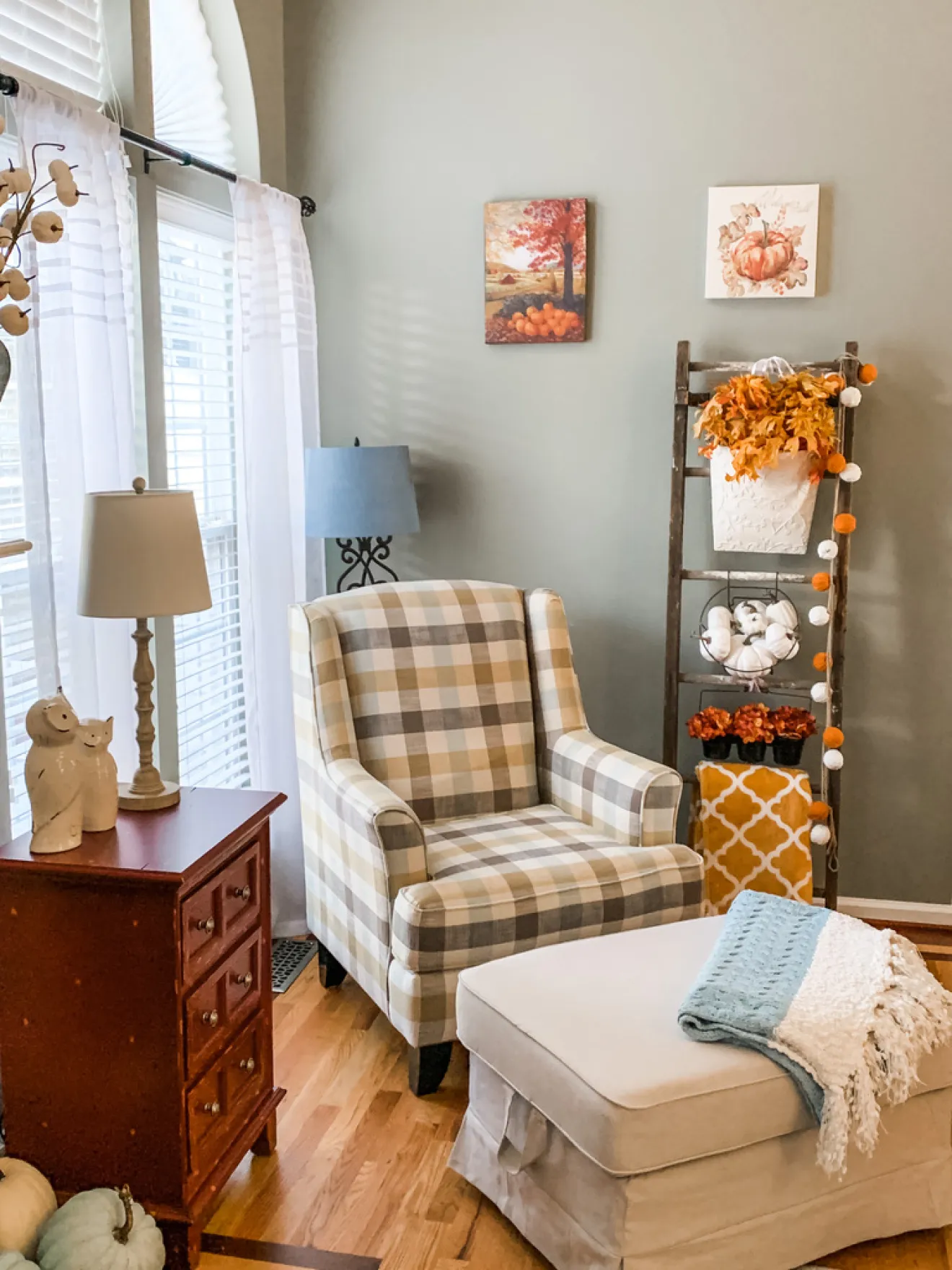 Here is a good example of how I like to mix neutrals with the vibrant fall colors. The chair and ottoman represent my current preference for the light and airy colors and the decor on the antique ladder has the unmistakable look of Autumn.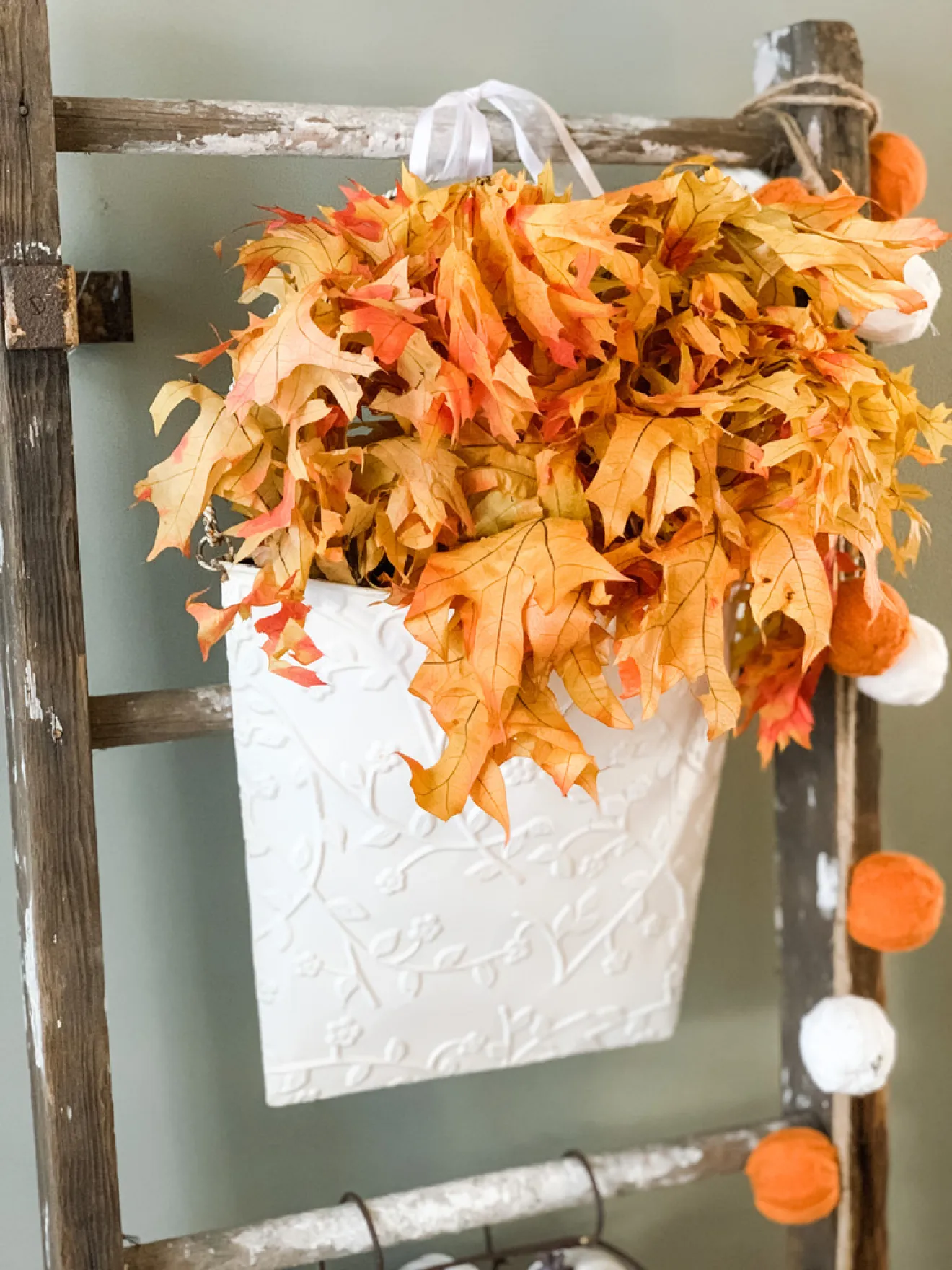 I have a full post on how to decorate an antique ladder here.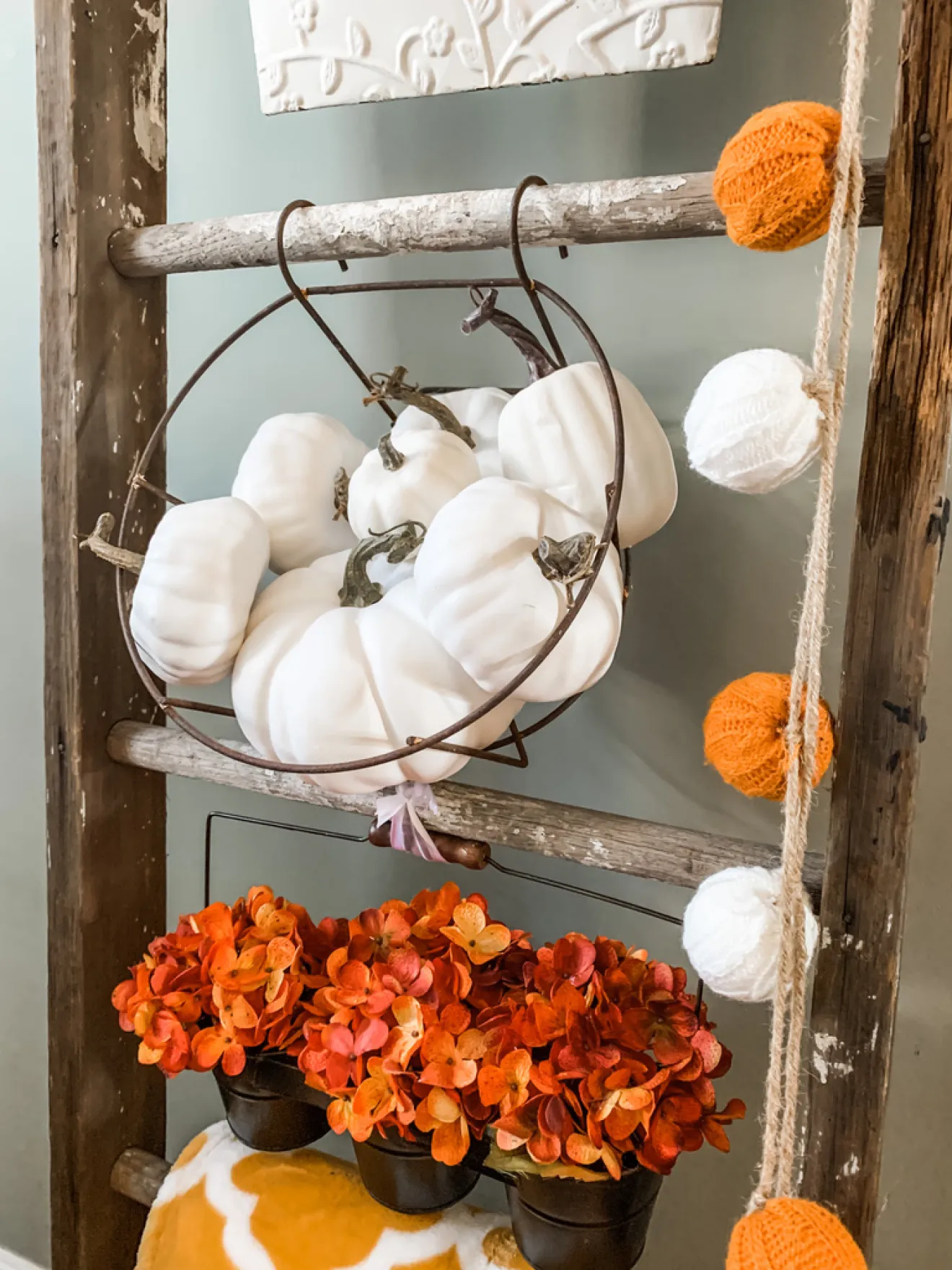 Sofa Table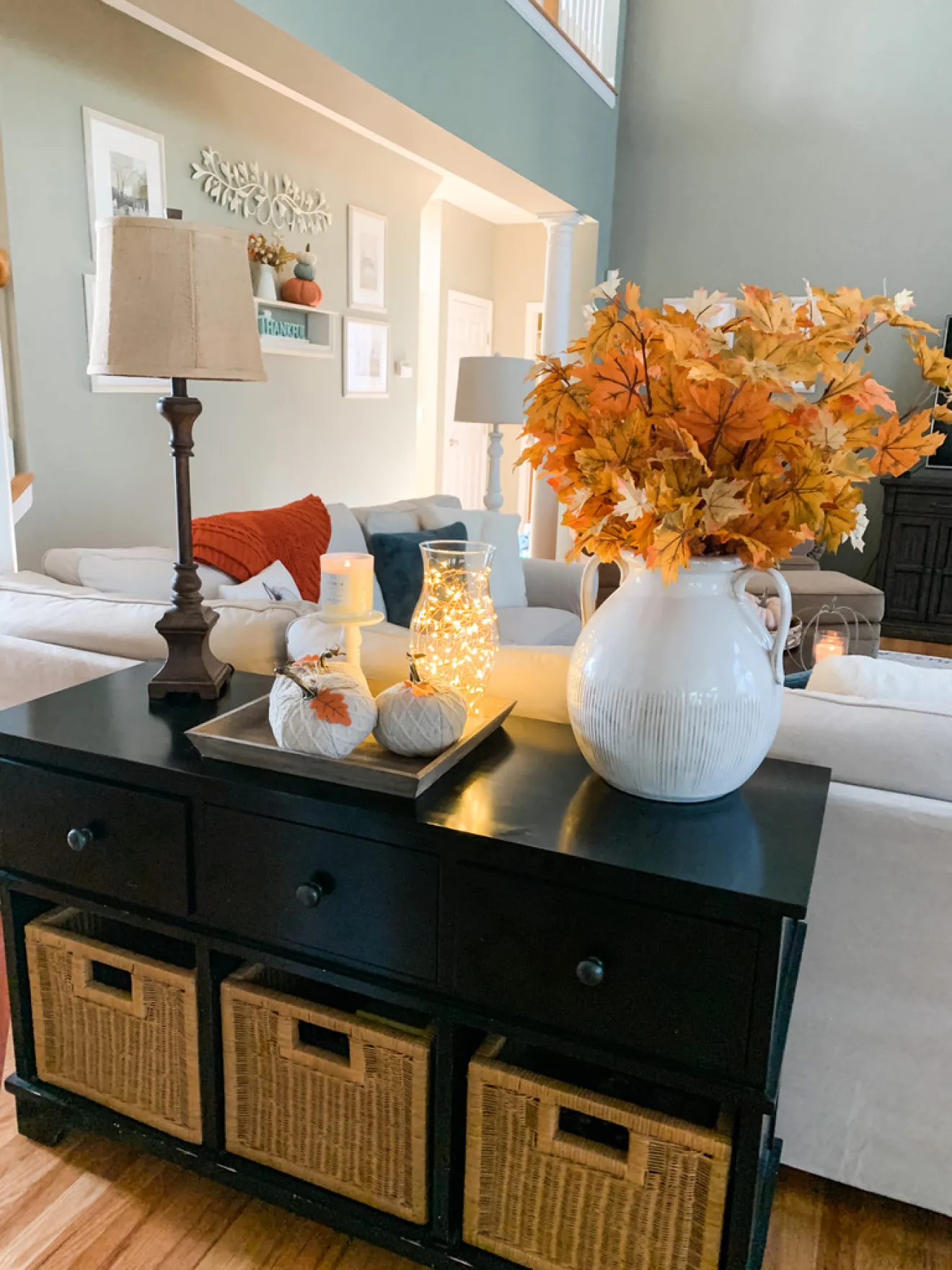 This sofa table won't be coming to the new house, but I had it for many years and it was a fun piece to decorate. I continued the neutral theme with a white vase, rustic wooden tray, cream colored sweater knit pumpkins, and a vanilla candle.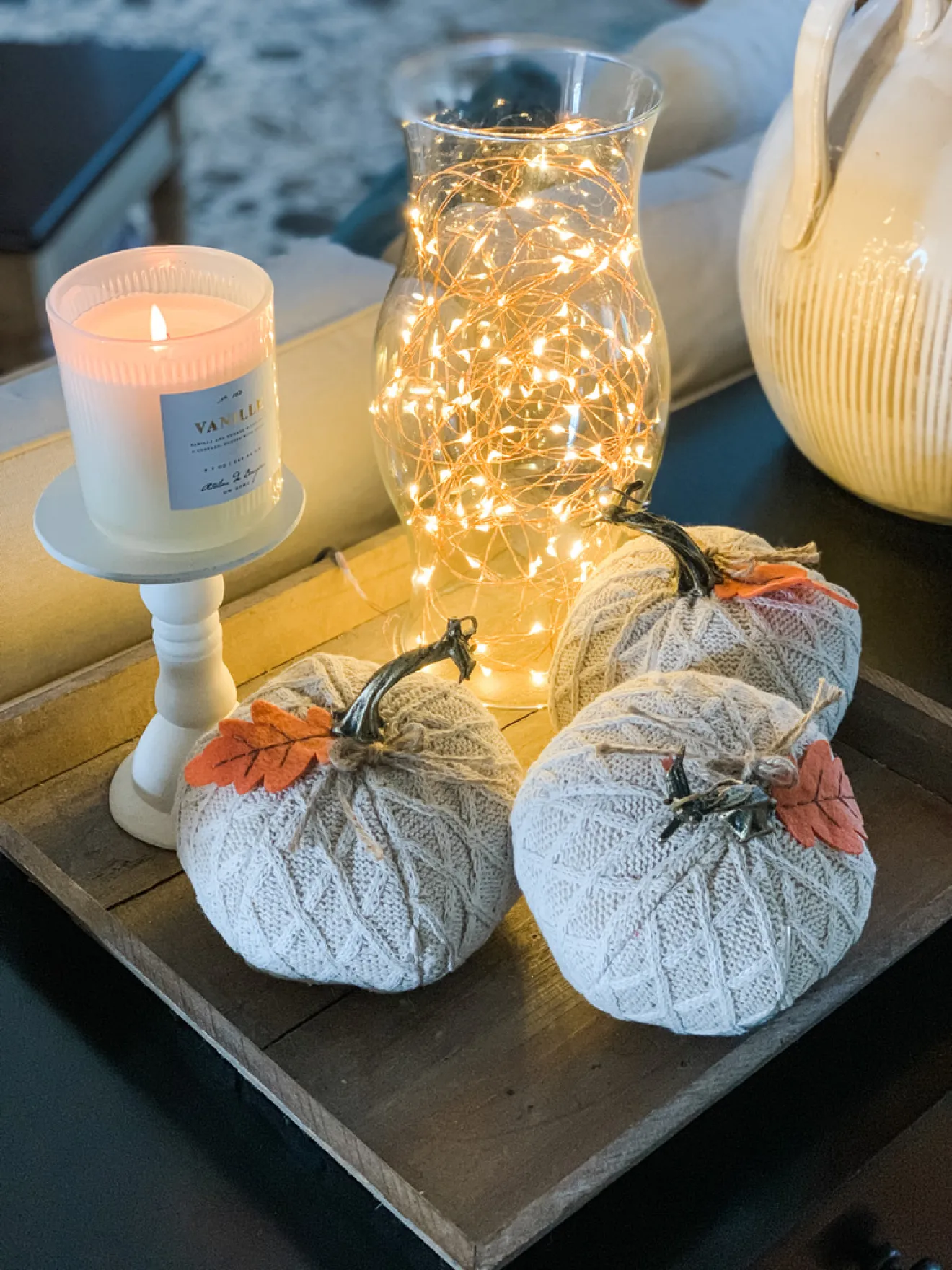 An easy decorating tip is to take battery powered lights and place them in a clear glass vase or hurricane vase. This way the cord can discreetly pass under the vase. They add such ambiance to a space, and can be used in any season.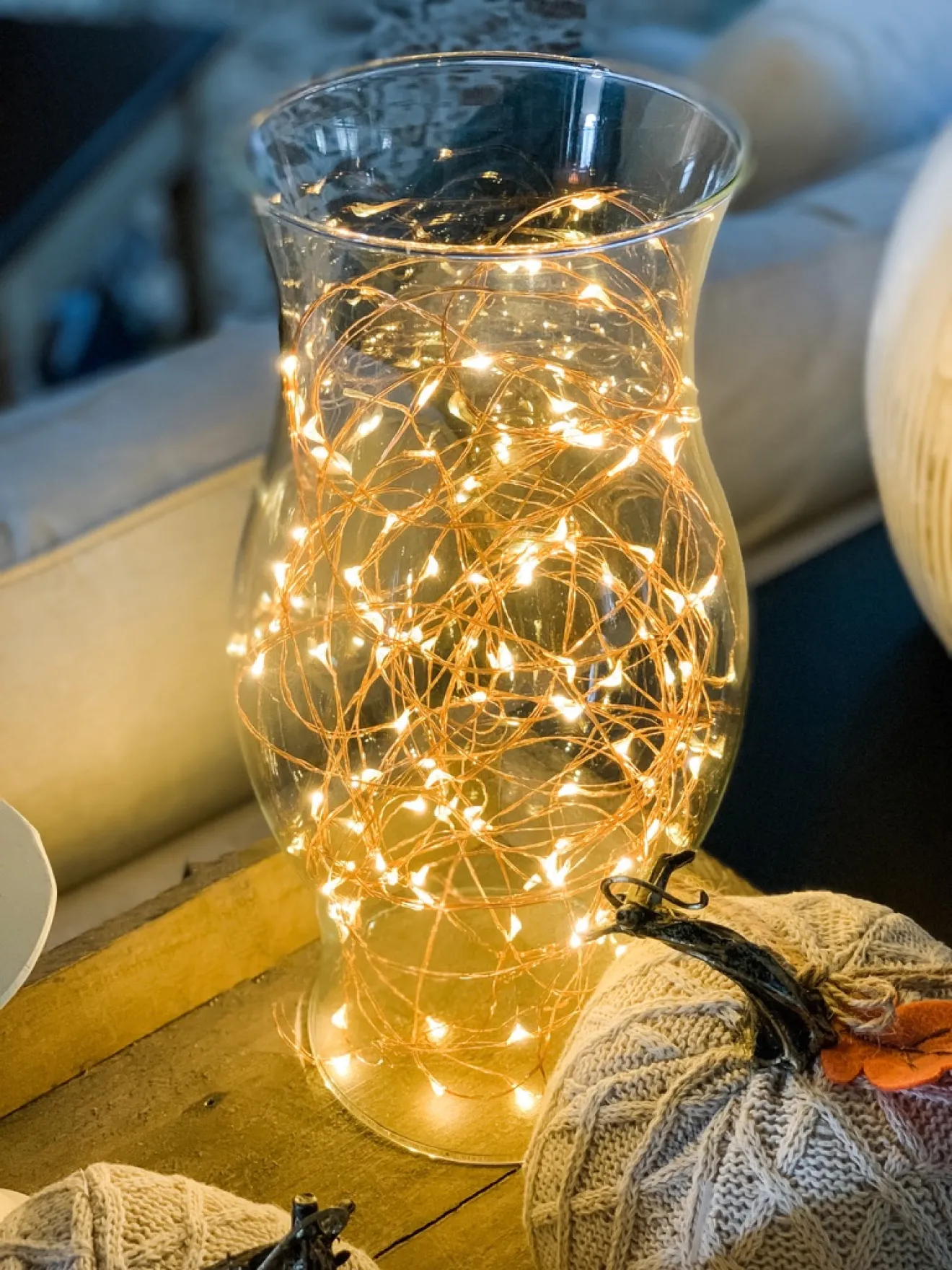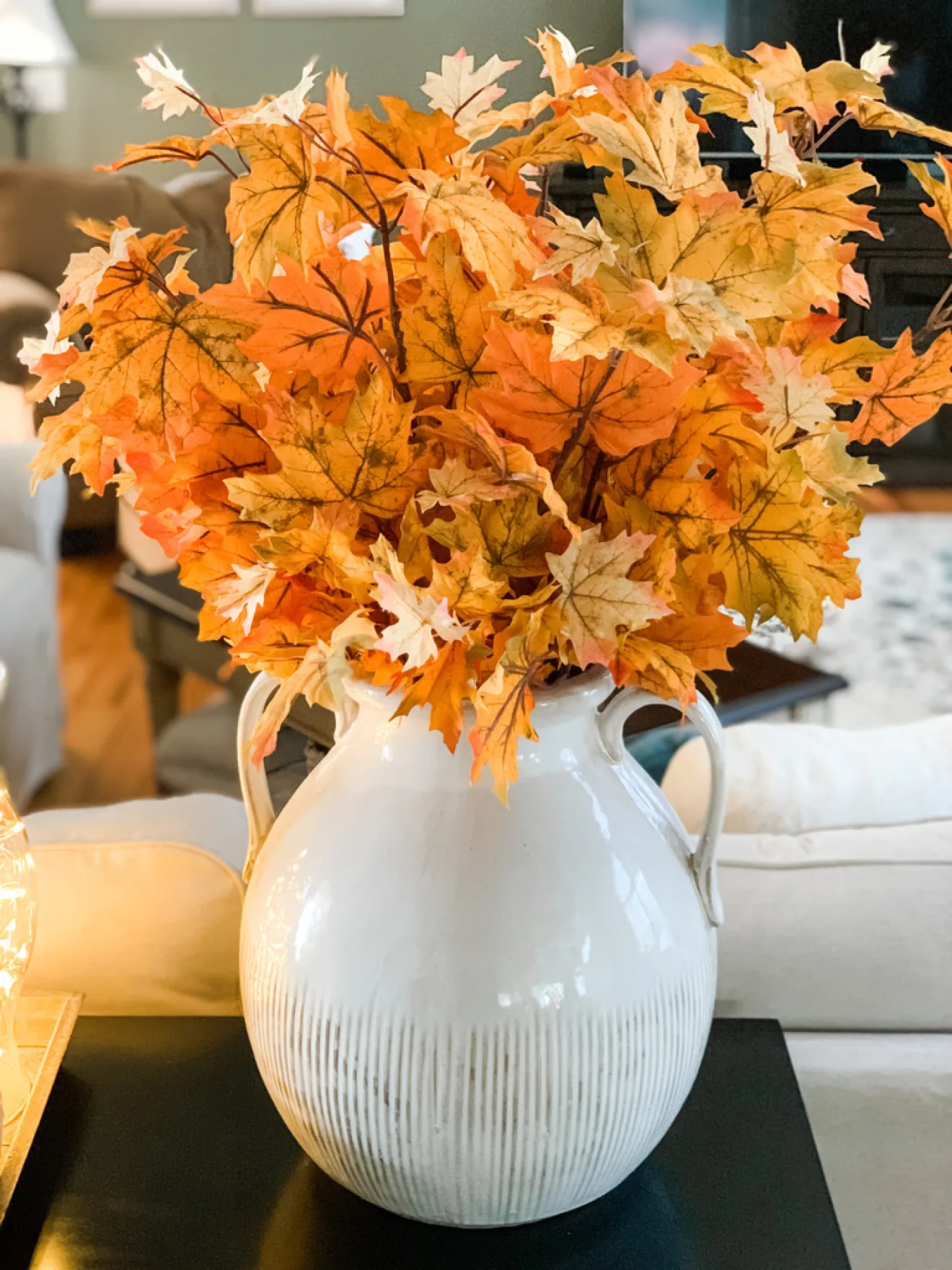 These brightly colored leaves just make me happy! They also make a great statement piece for a space like this or in a foyer.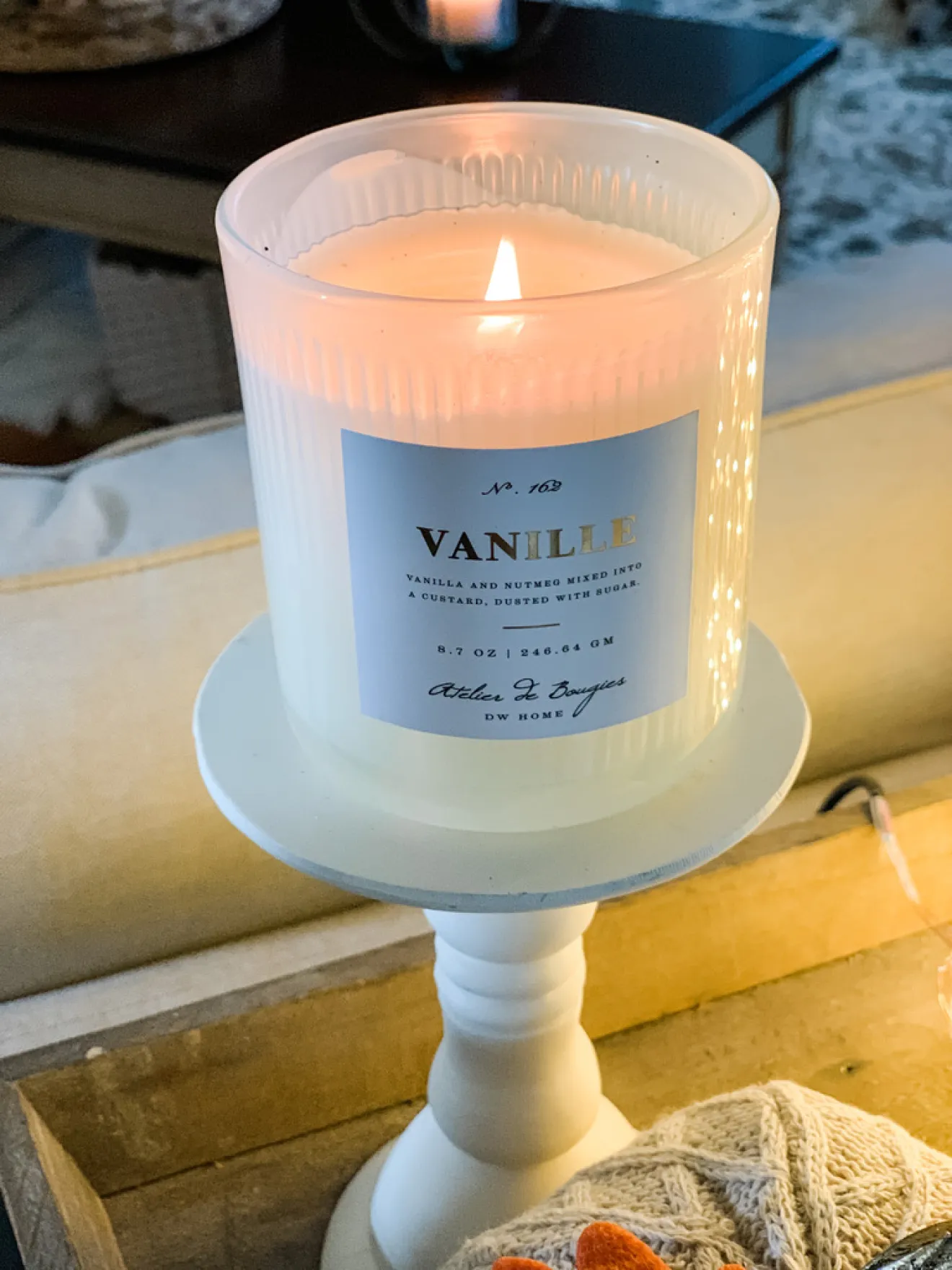 Other than traditional pumpkin scented candles, my favorite scent is vanilla.
Sofa & Coffee Table Decor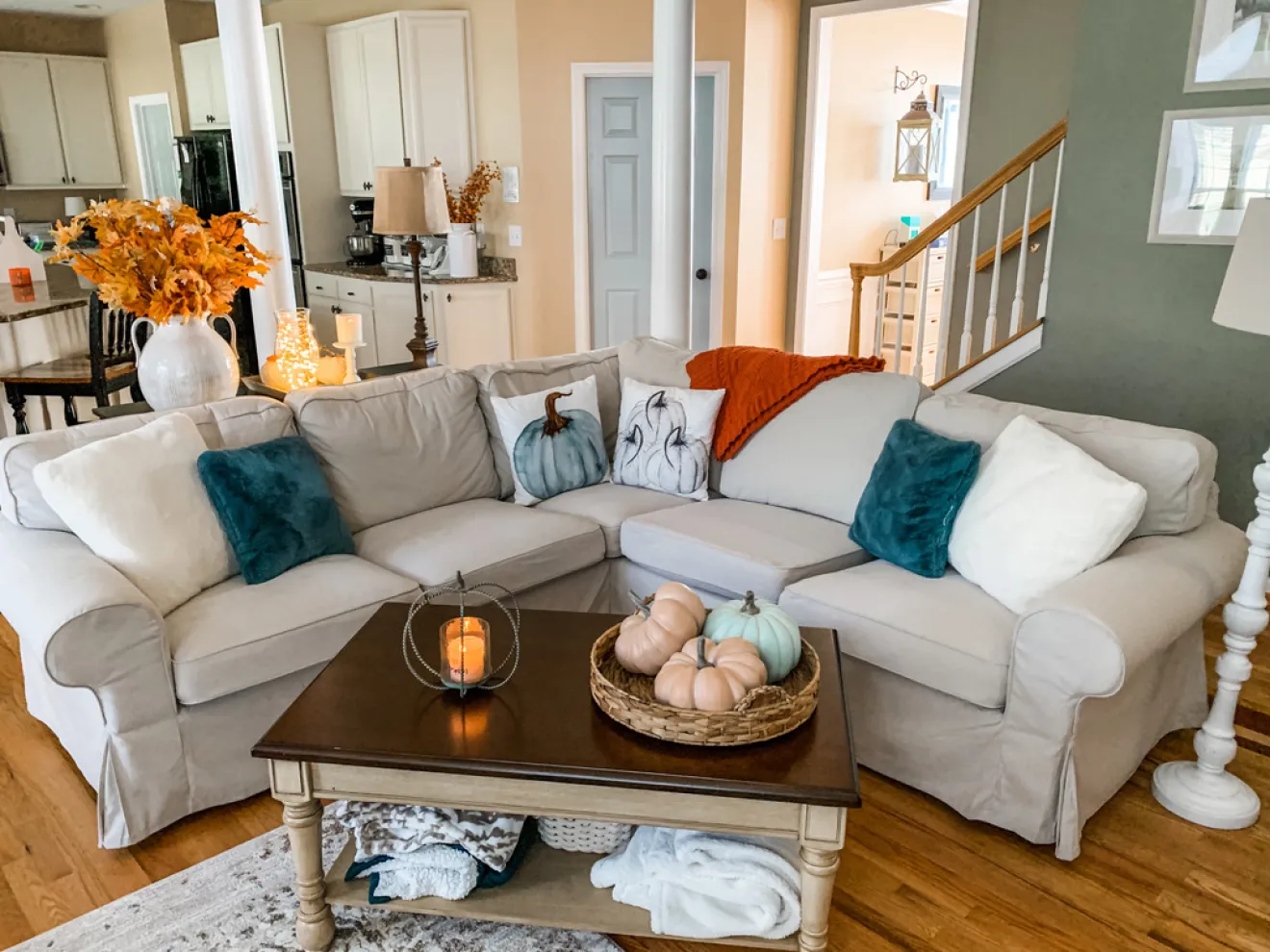 This sofa has been a great purchase. It is the Ektorp Sectional Sofa from Ikea. The slipcovers can be easily removed and washed. The burnt orange throw ties the neutrals with the traditional fall colors.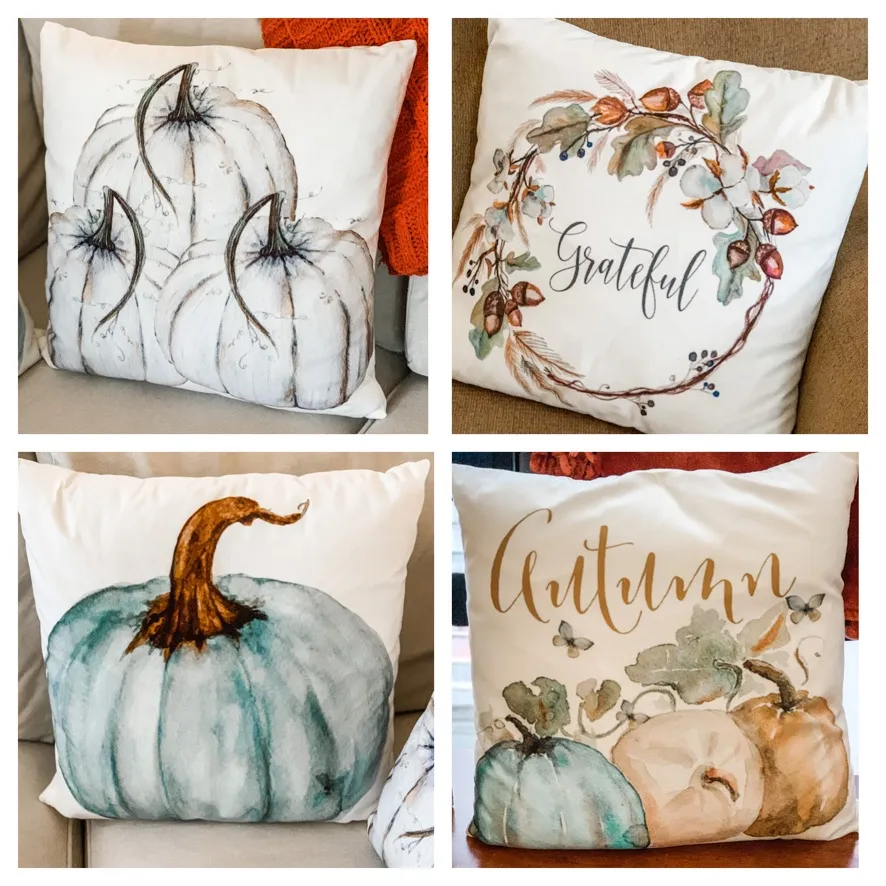 These pillow covers are another favorite of mine because of the colors. They are still available on Amazon and will be linked in the shopping widget below.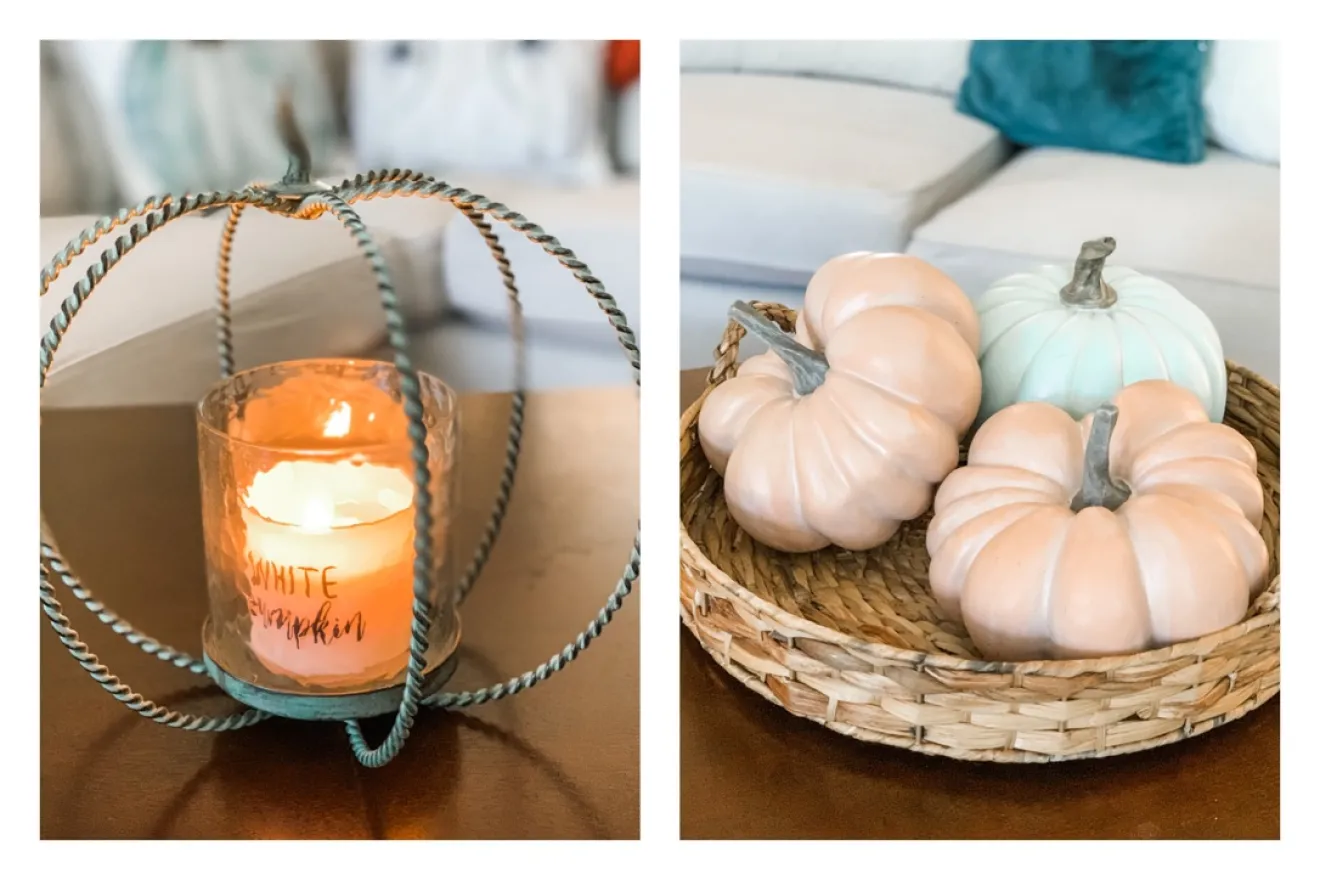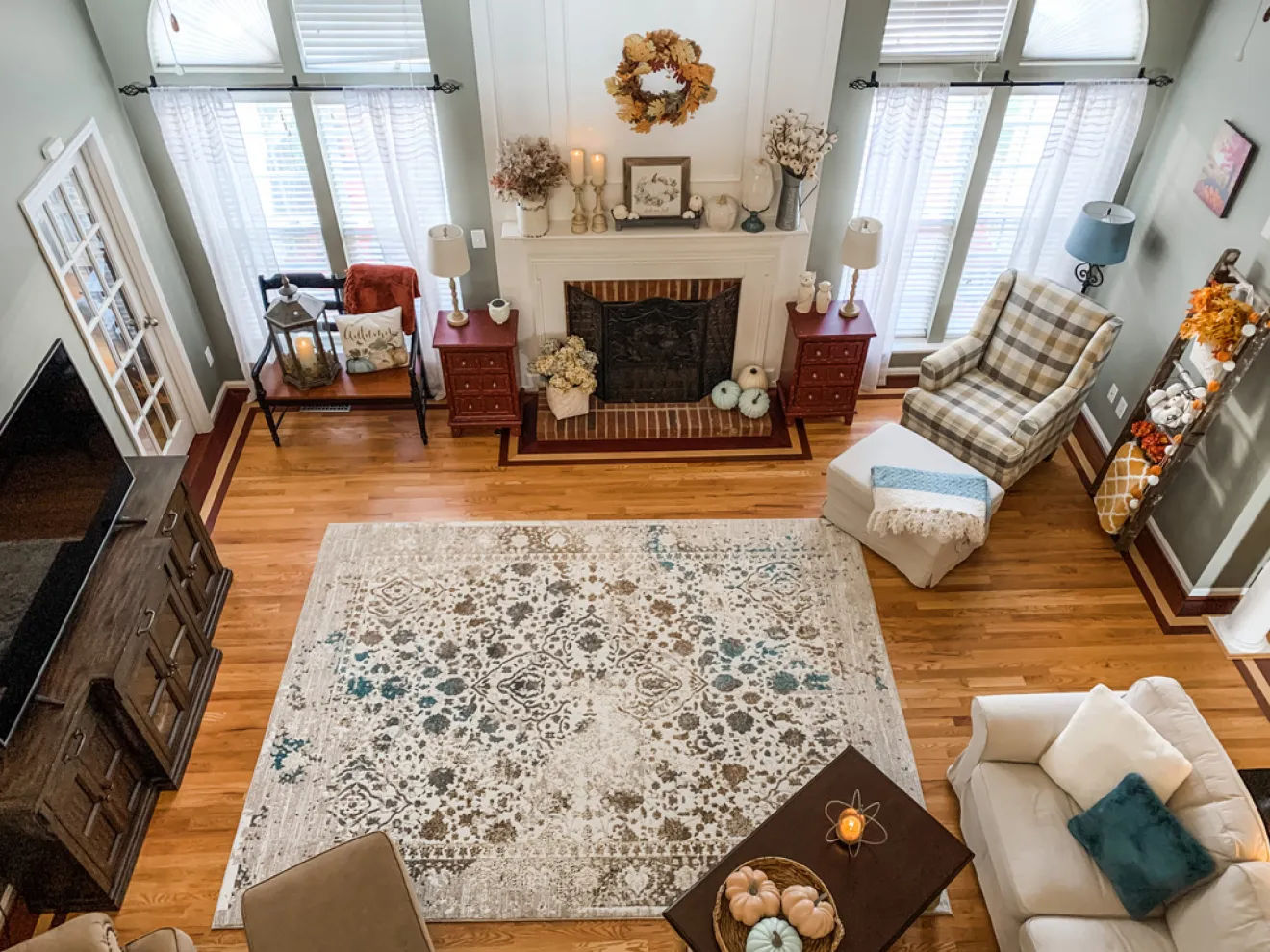 Decorative Bench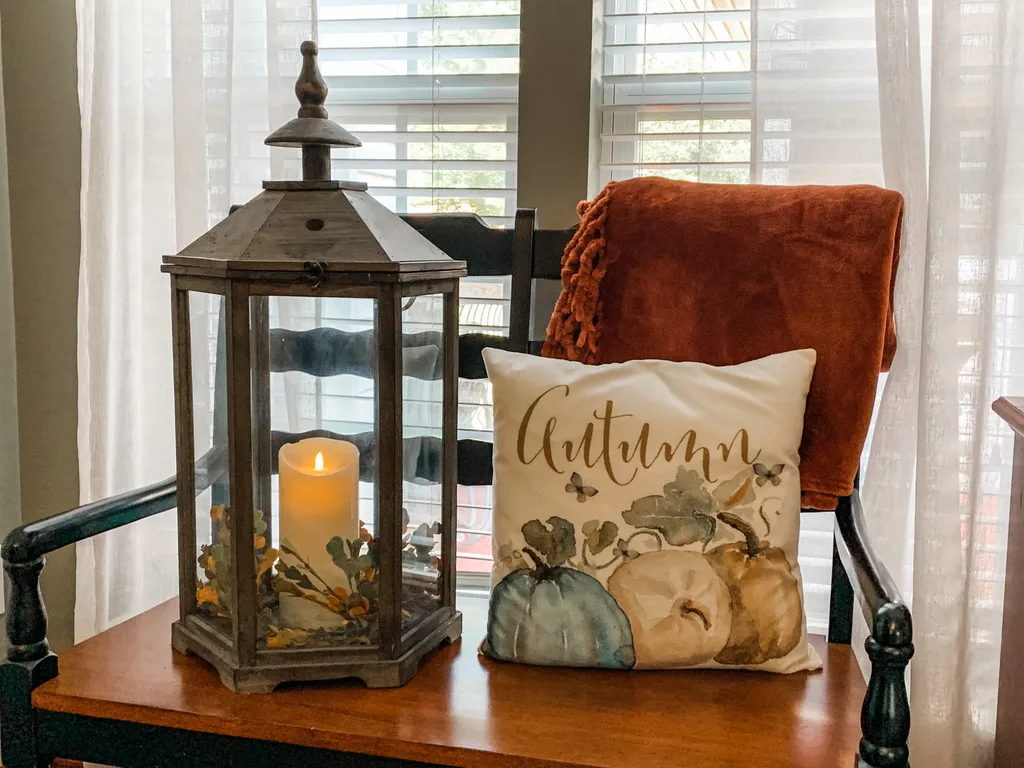 If you have a bench in your home, chances are it's not where people naturally want to sit. Use a bench as a place to display your fall decor. A farmhouse style lantern with a flickering candle provide some atmosphere. A pillow and a throw complete the look.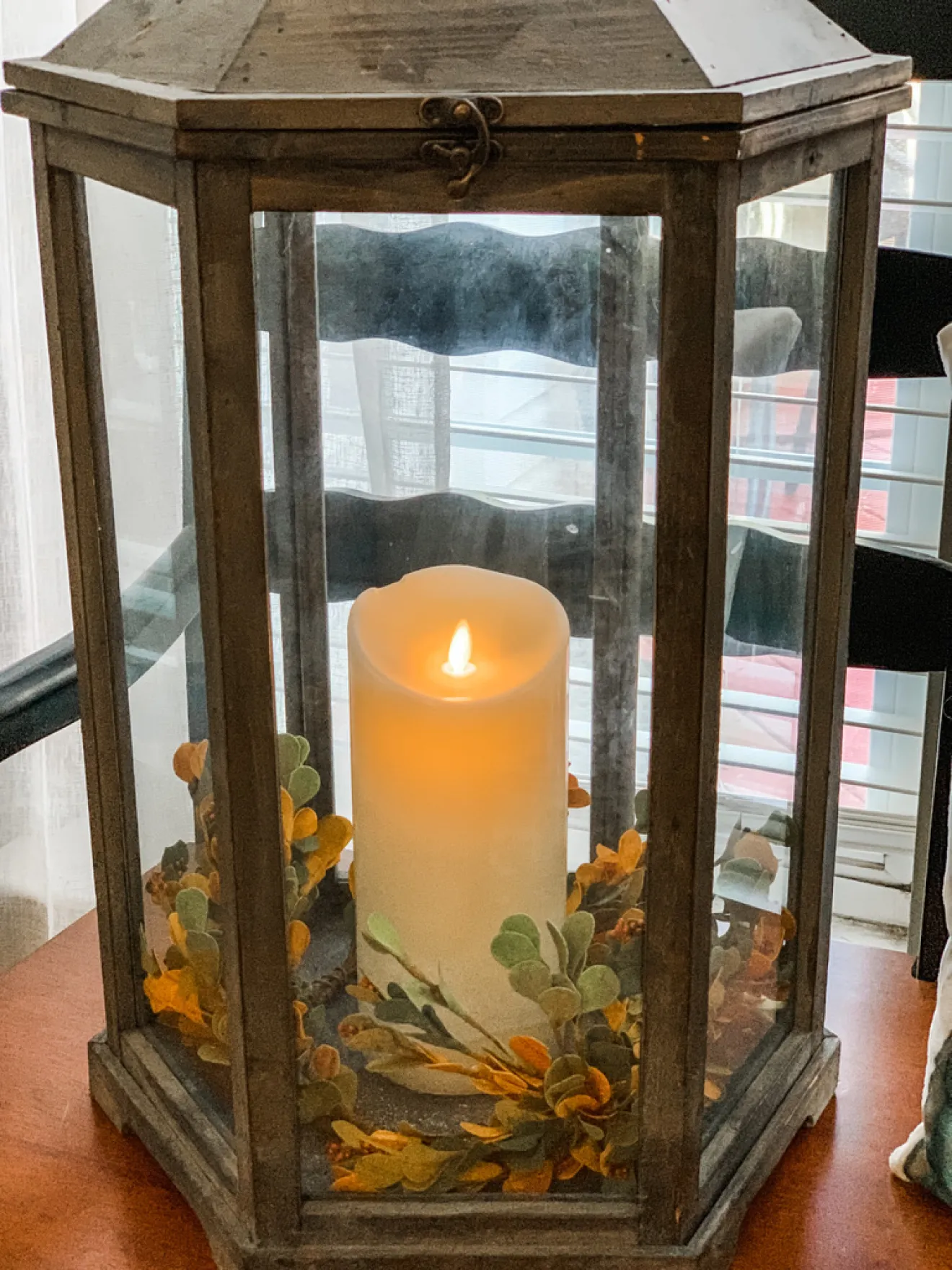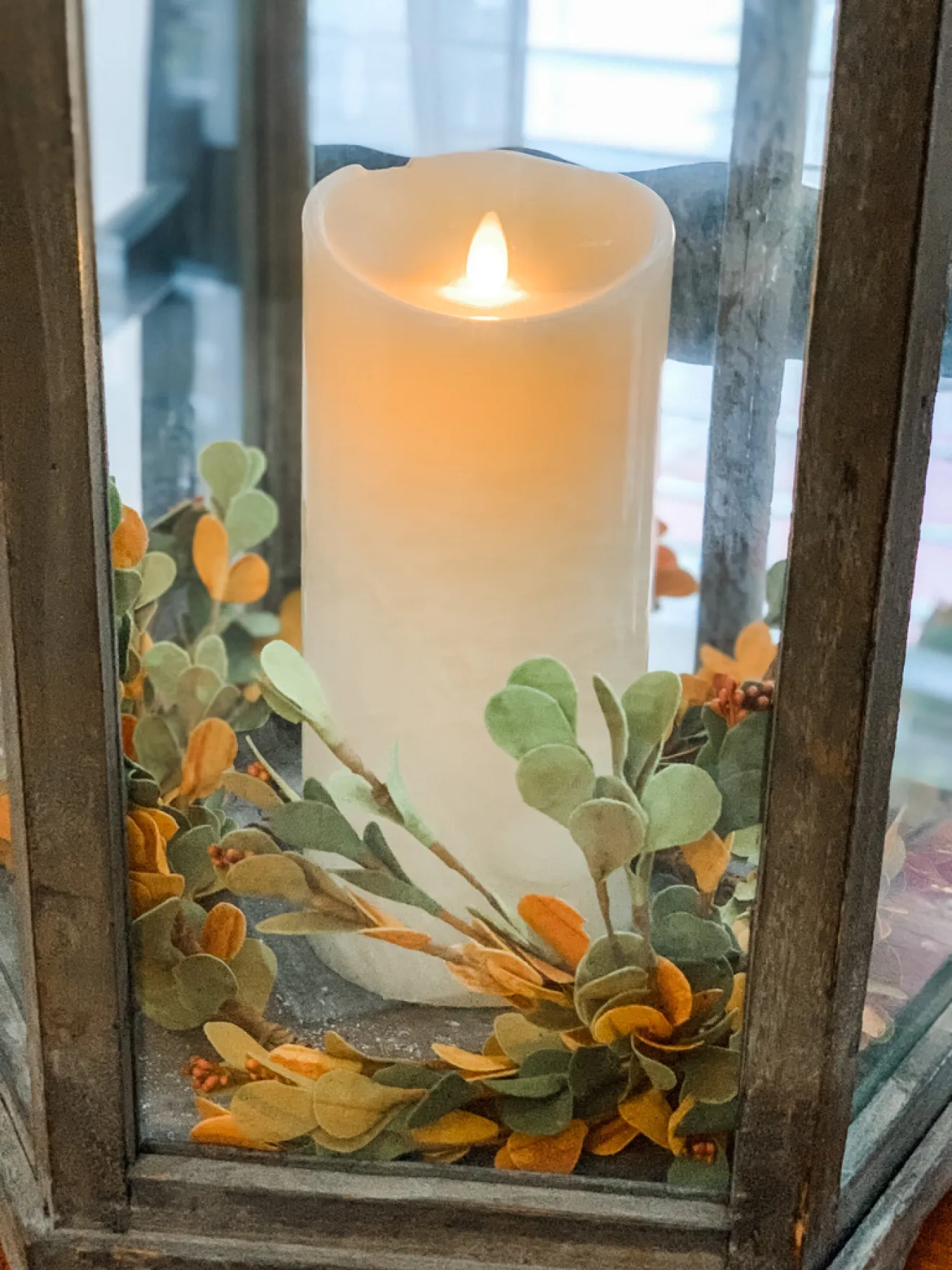 I hope you enjoyed these fall decorating tips for your home. For me, it was a little trip down memory lane and I look forward to decorating my new home in a few months!
Here is a photo of our new build in it's current state.