Happy Fall! October is one of my favorite months…mostly because it finally starts to feel like fall here in the South where I live. I'm seeing Christmas everywhere and as much as I love Christmas, I just want to savor a little bit more of fall before I dive into holiday mode. Today I'm sharing some great fall basics from Nordstrom.
Many of these items are on sale, and there are also some investment pieces in this try on that would be good wardrobe essentials. Remember that Nordstrom offers free shipping and free returns, so ordering is easy and affordable. So let's get into today's fall basics from Nordstrom.
Outfit #1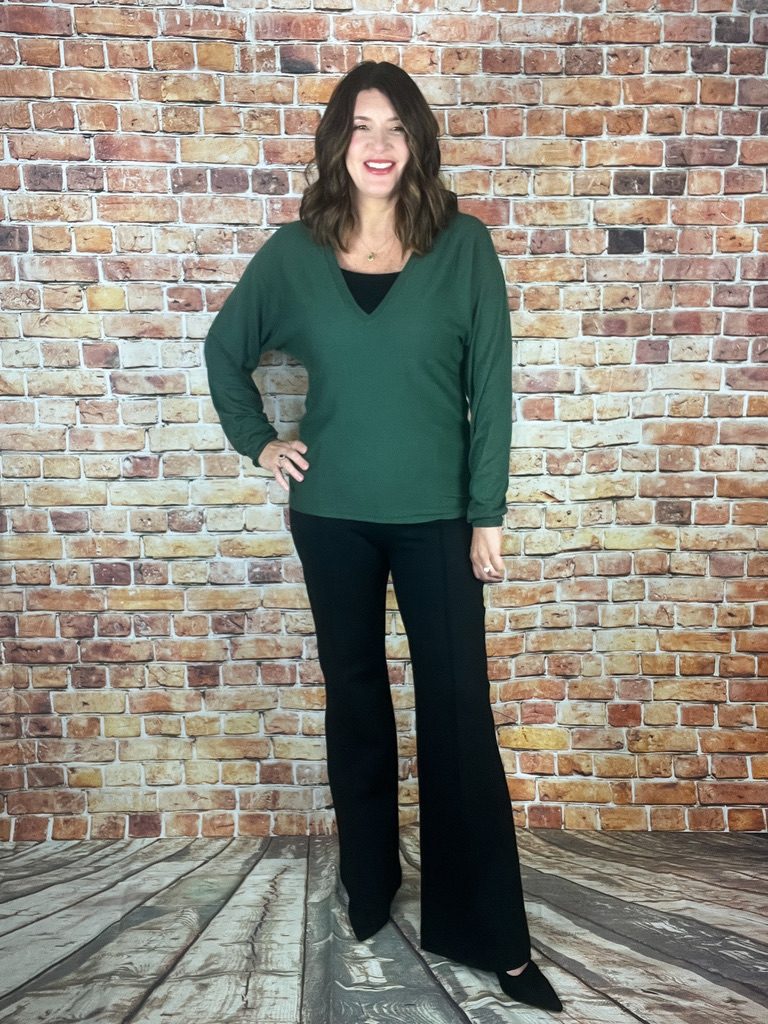 This first outfit would be a good option for workwear, or for upcoming special occasions for the holidays. This v-neck dolman sleeve sweater is on sale and comes in several colors. I'm wearing the shade green cilantro in a size medium.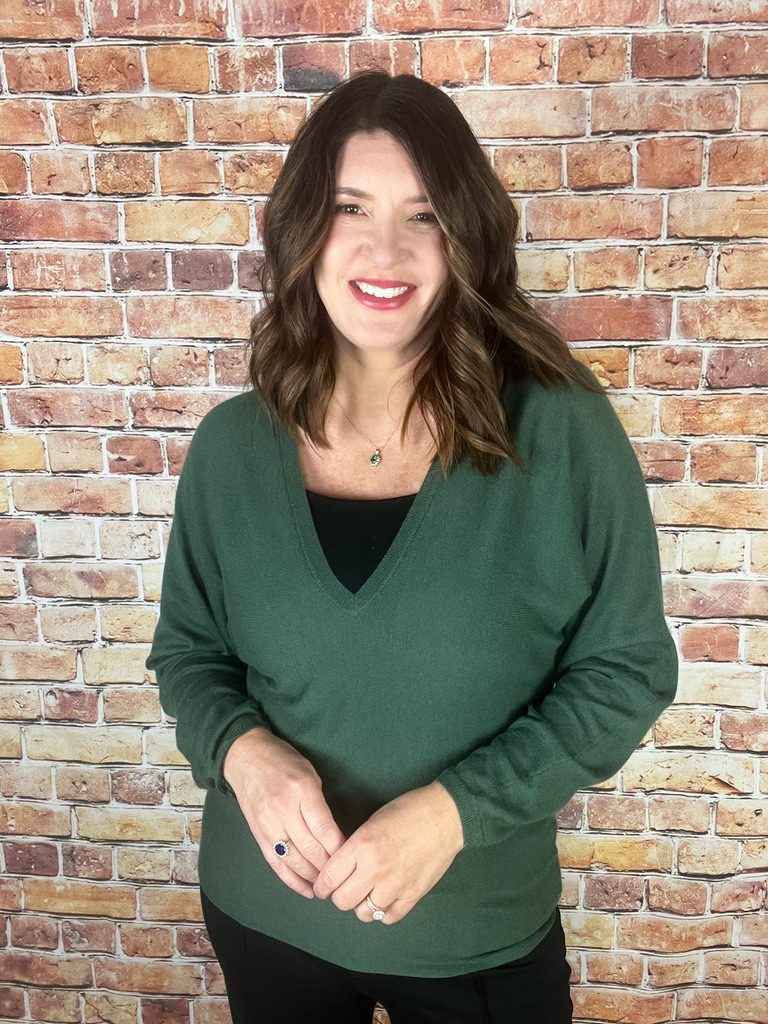 This is a thin knit material that is very soft. It has a very deep V, so depending on your shape a cami may be needed underneath.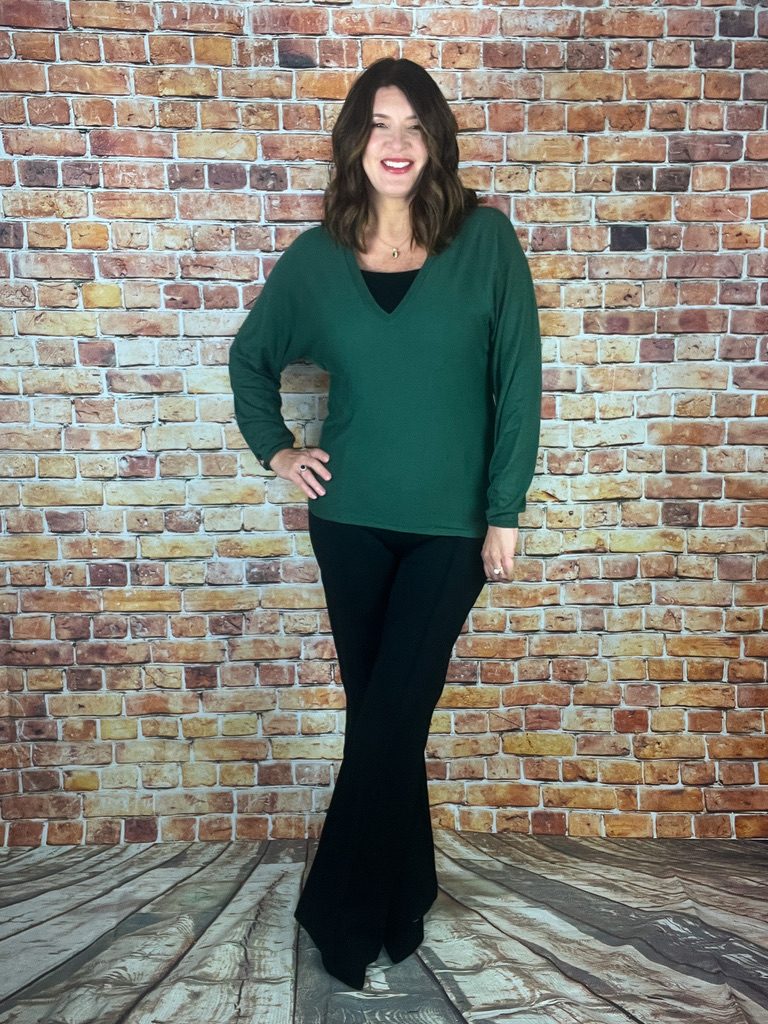 I paired this sweater with the Spanx High Waist Flare Ponte Pants. These are expensive, but WOW…they are worth it if you where dress pants a lot. They do wonders for the figure and the bum. From my previous experience with Spanx pants, I sized up to a large which was the right choice for me.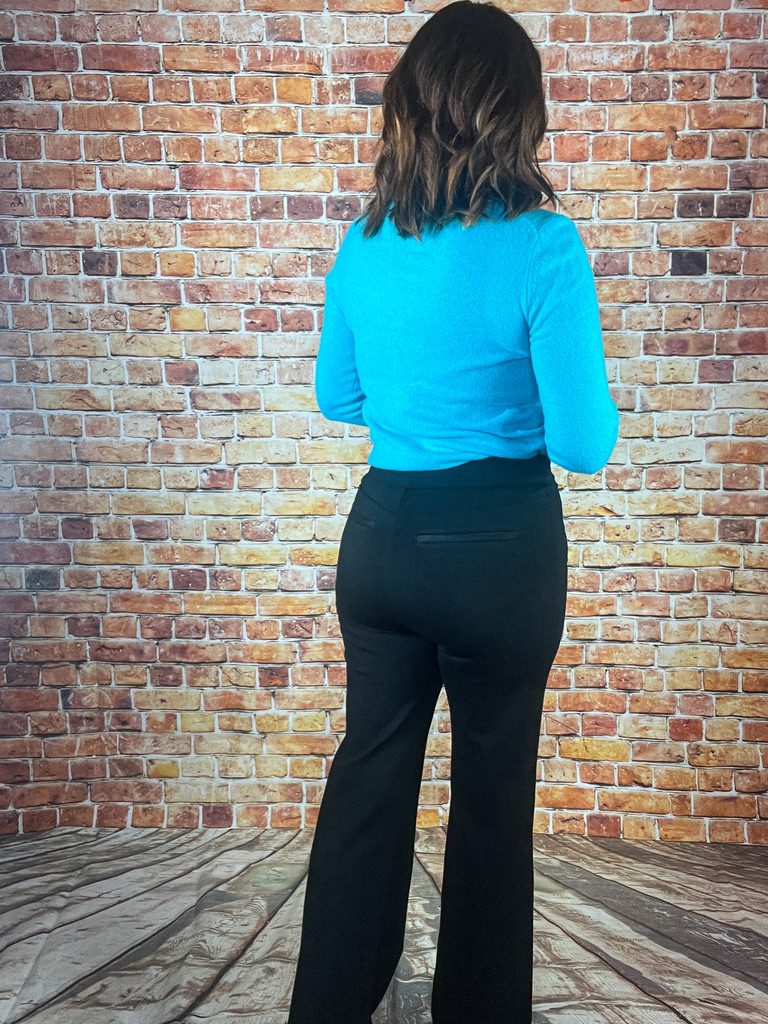 If you are not in to the flare pant style, check out this post where I reviewed the Spanx Perfect Black Pant. It's another good one and has a different silhouette.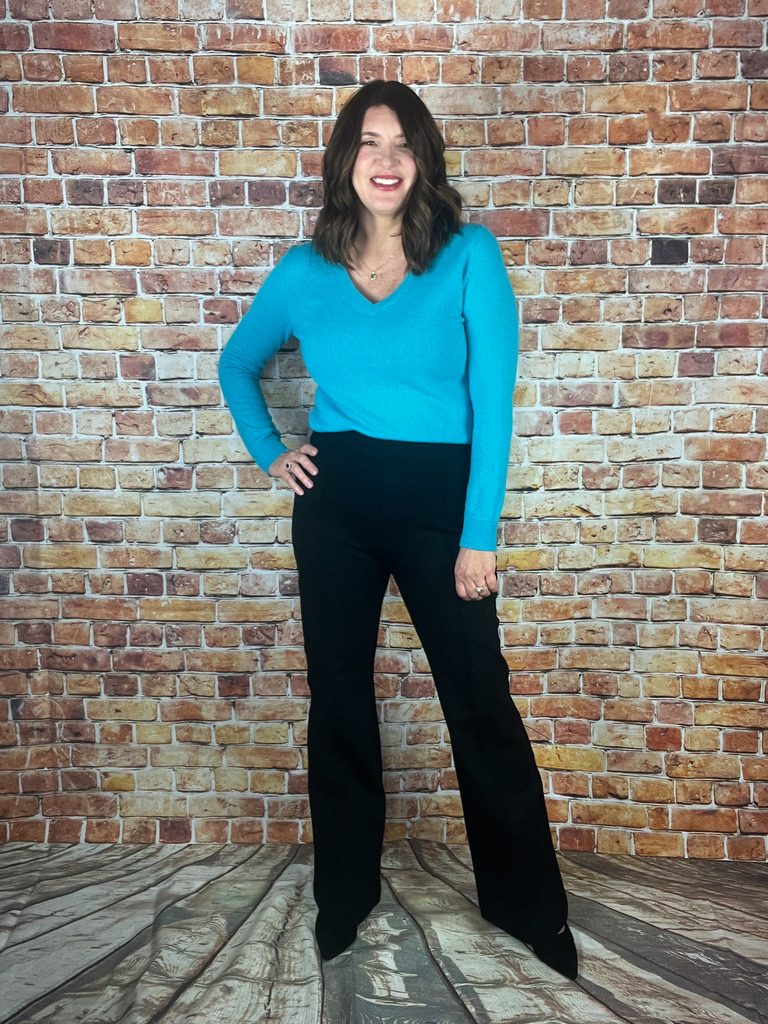 Here are the same pants with a cashmere sweater that I got at Nordstrom last year. I wanted to show how the pants look with a top tucked in. Here is the link for this year's version. It comes in several colors and is currently on sale. I'm wearing a medium.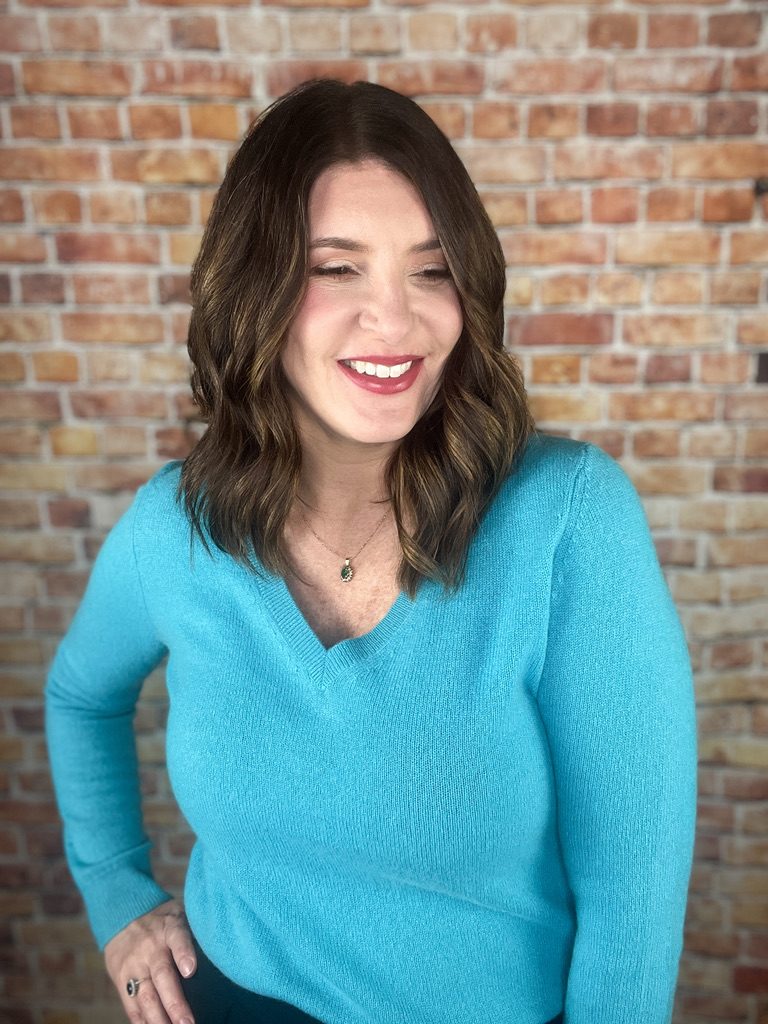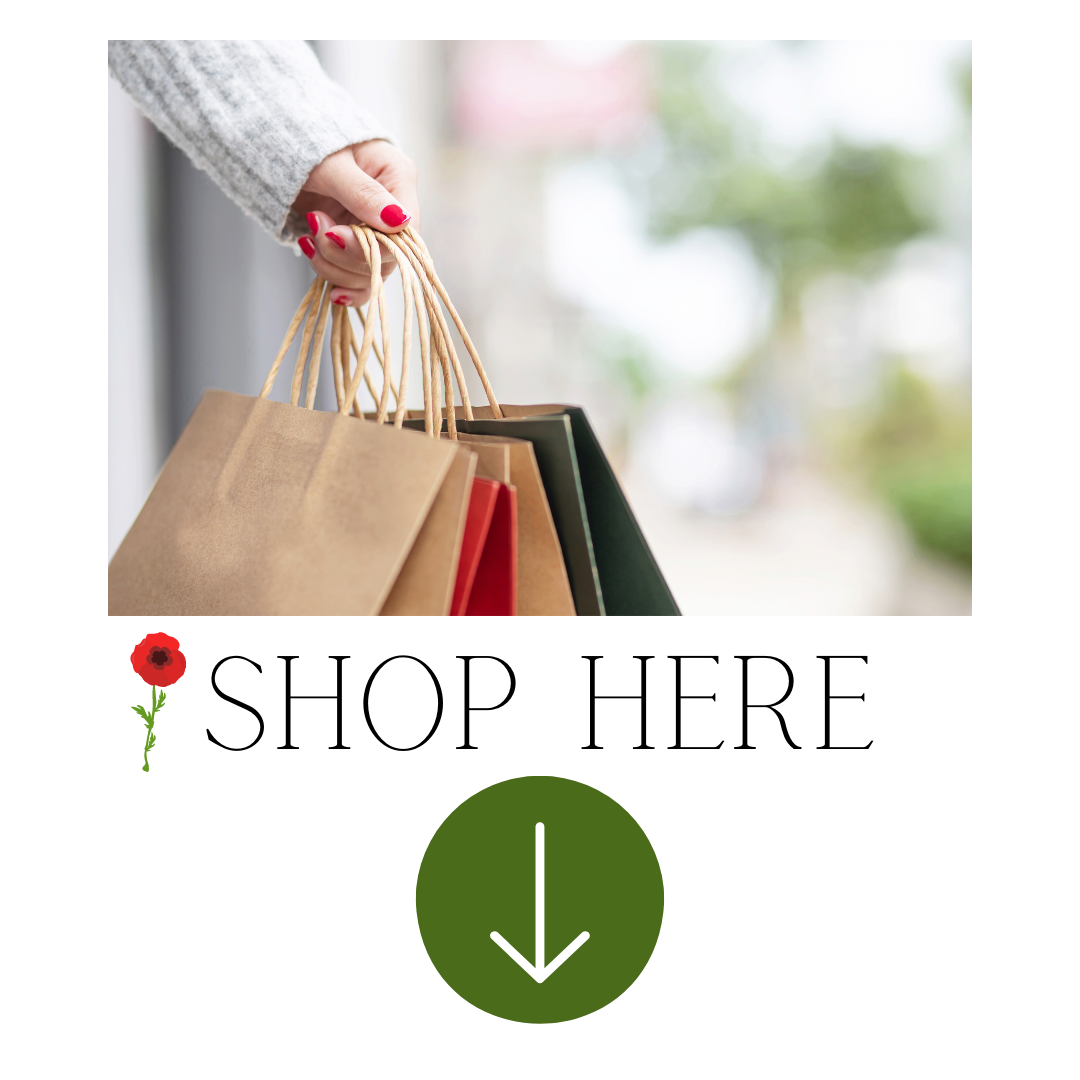 Outfit #2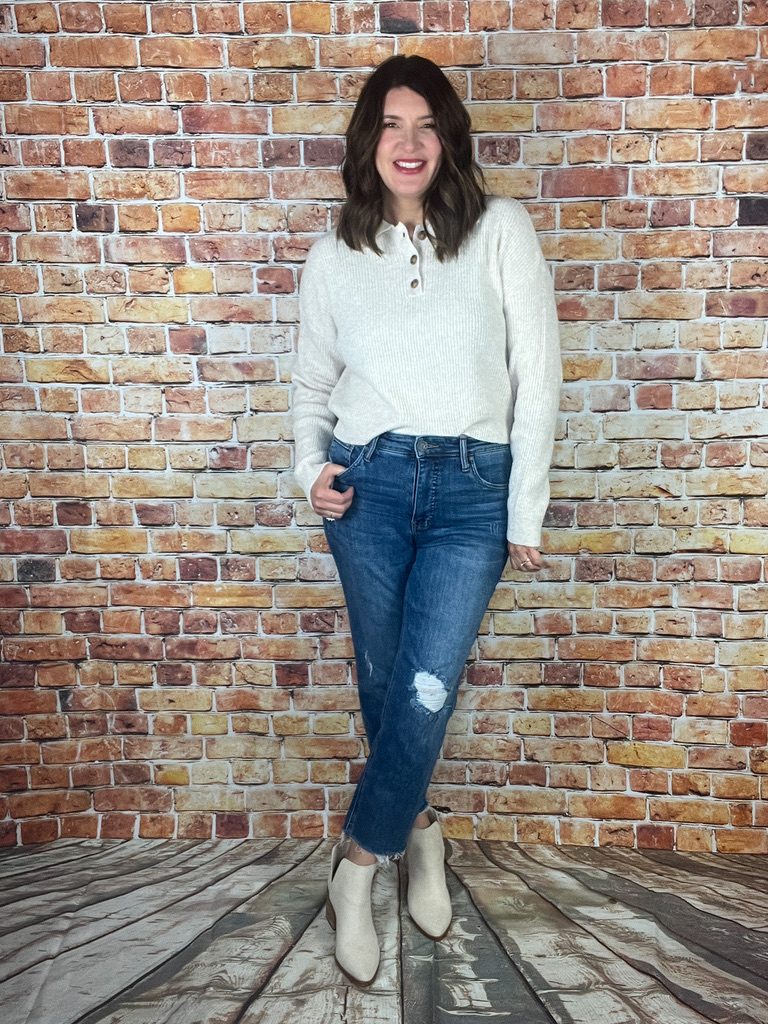 Next, I have a casual fall basics outfit . I'm loving this henley style neutral sweater from BP. This is a junior brand, so I sized up to a large for the proper fit. I paired it with the Women's Rachel High Waist Fab Ab Mom Jeans by Kut From The Kloth.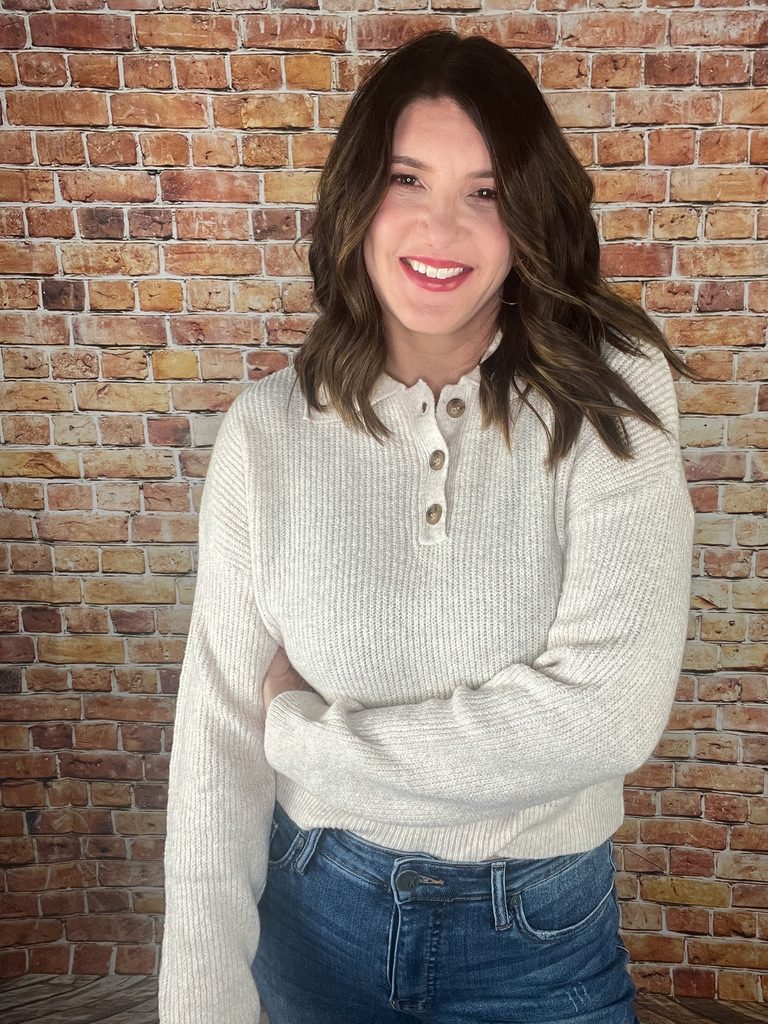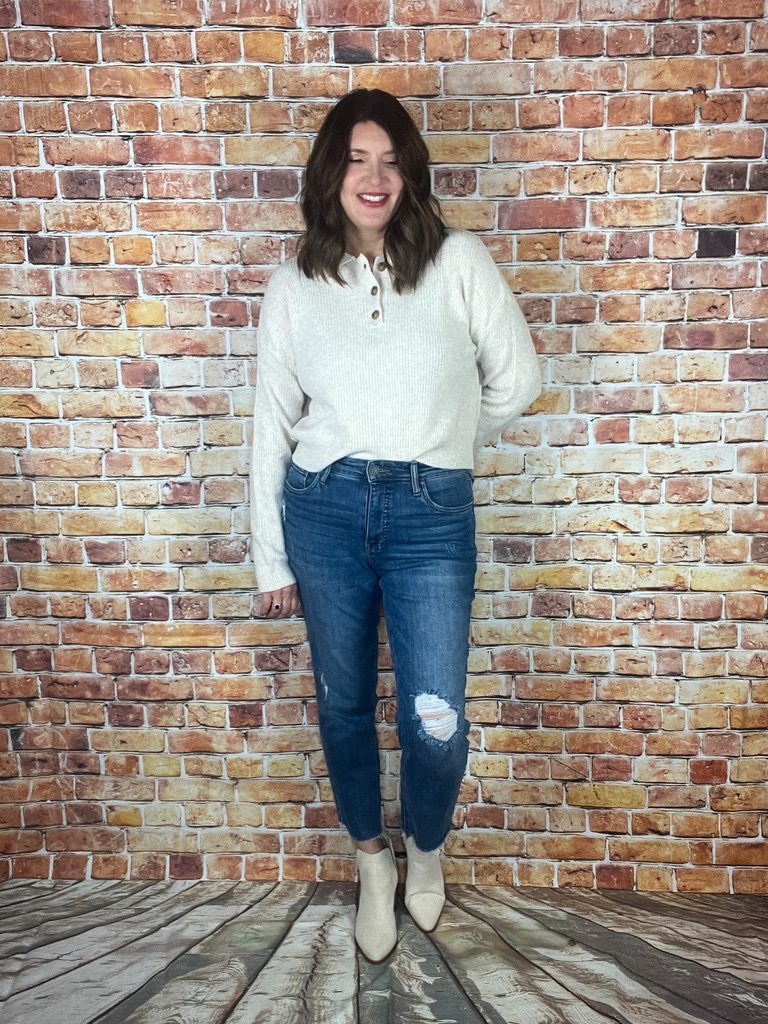 These jeans are very limited in sizes since they are on sale. I will link some other Kut From The Kloth options. I've worn this brand before and they fit great. I'm wearing a size 10. Amazon has the Rachael in stock for $89. You can find the link here.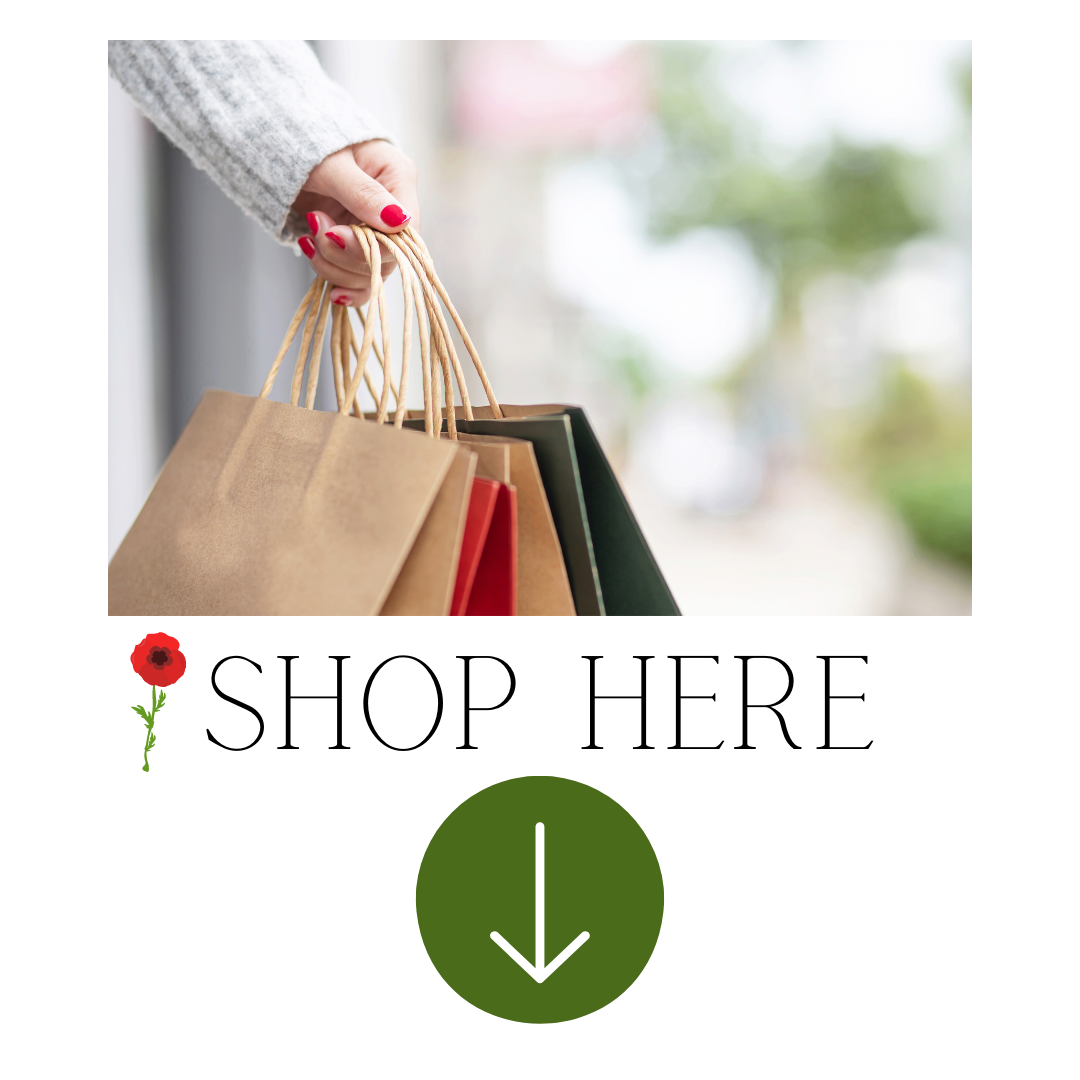 Outfit #3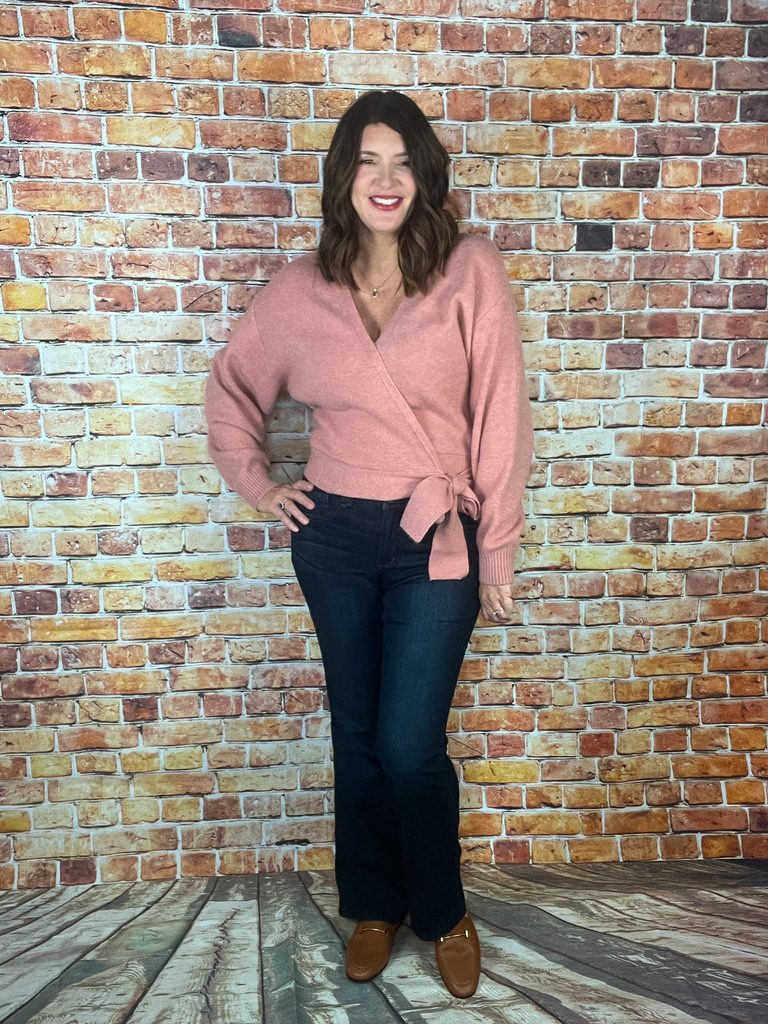 Outfit #3 features some boot cut jeans by Abs Solution. These are the Itty Bitty Boot Cut in a dark wash. If you are looking to ease in to a more flared style, this is the jean for you! They run true to size, and I'm wearing a 10.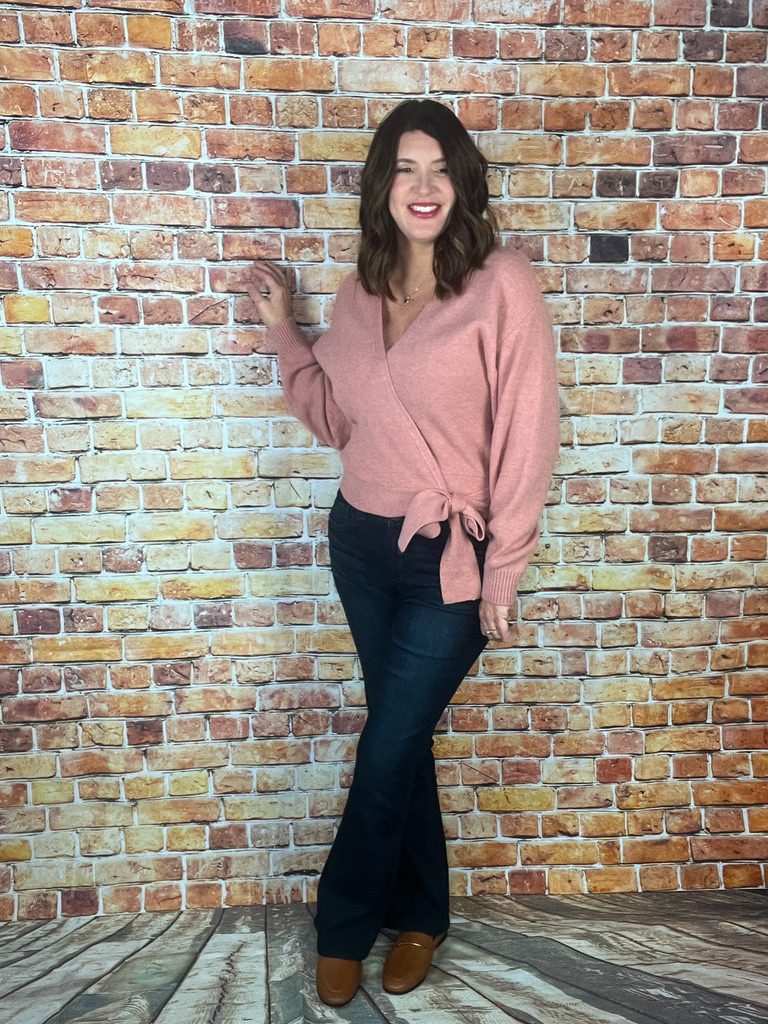 I shared this sweater in my last post, but I wanted to show it again here since it is from Nordstrom and would make a great basic wardrobe piece. This is the Davey Wrap Cardigan and I'm wearing a size medium. It has nearly sold out, but check the link and see if they have your size in a color you like.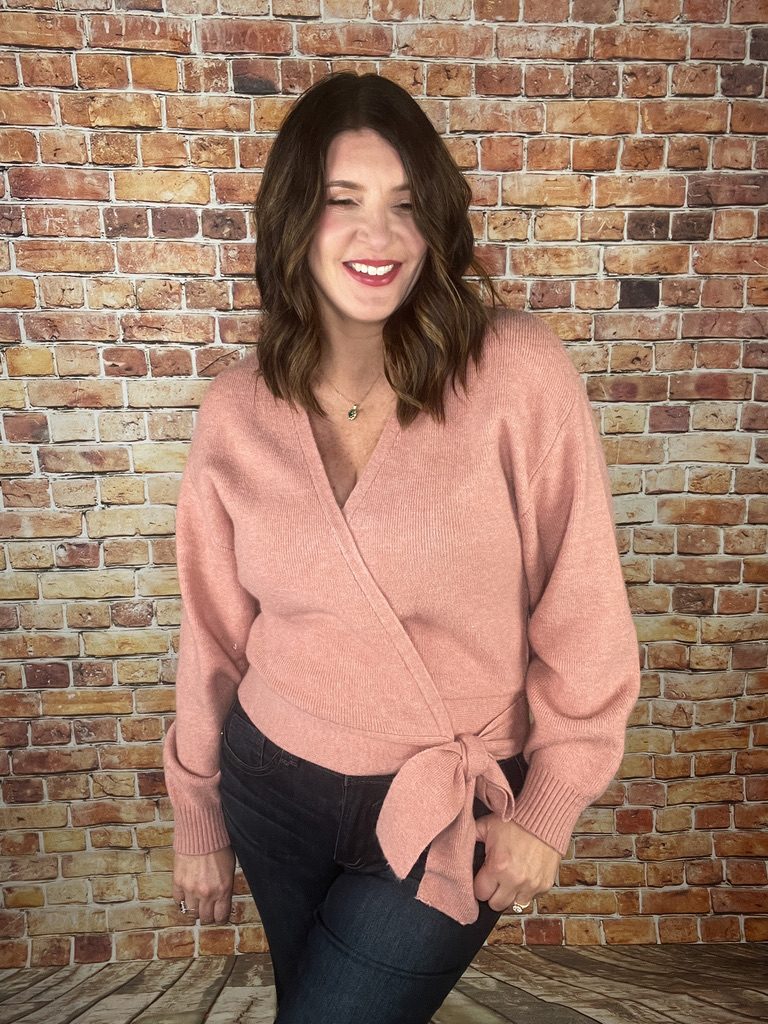 This sweater and this one are similar.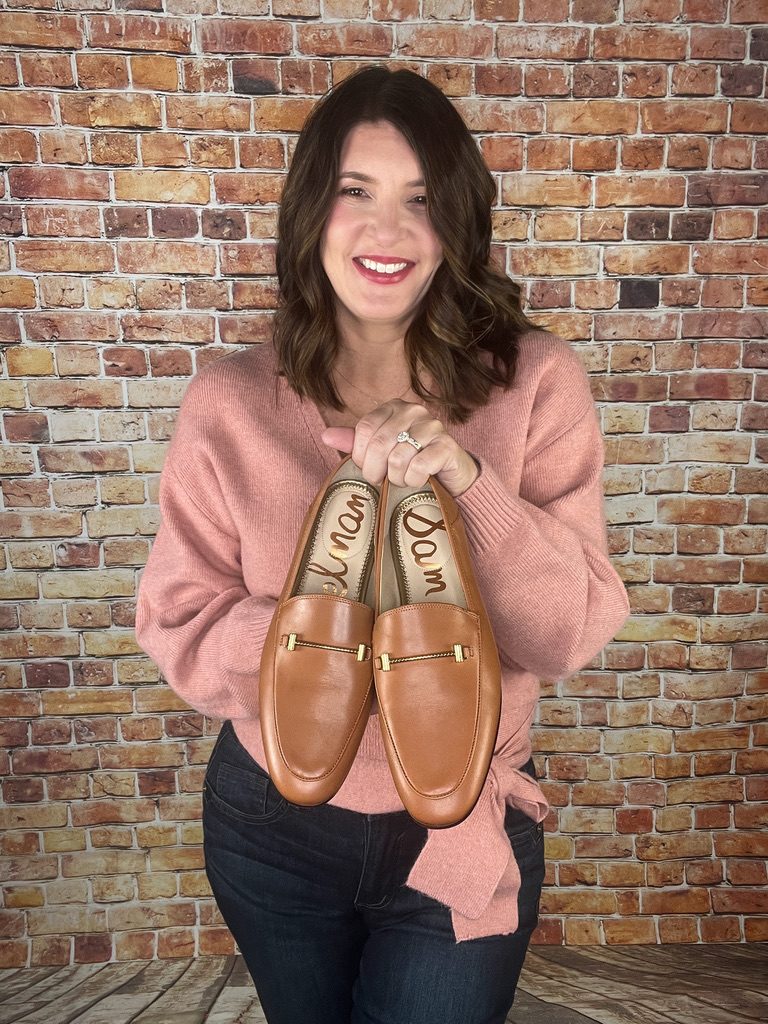 Let's just talk about these shoes for a moment. I LOVE these!! If you are looking for a classic loafer you will want to pick these up. They are the Lior Loafer by Sam Edelman and they are on sale! This is a very high quality shoe that feels soft and comfortable. I'm wearing my usual size 9.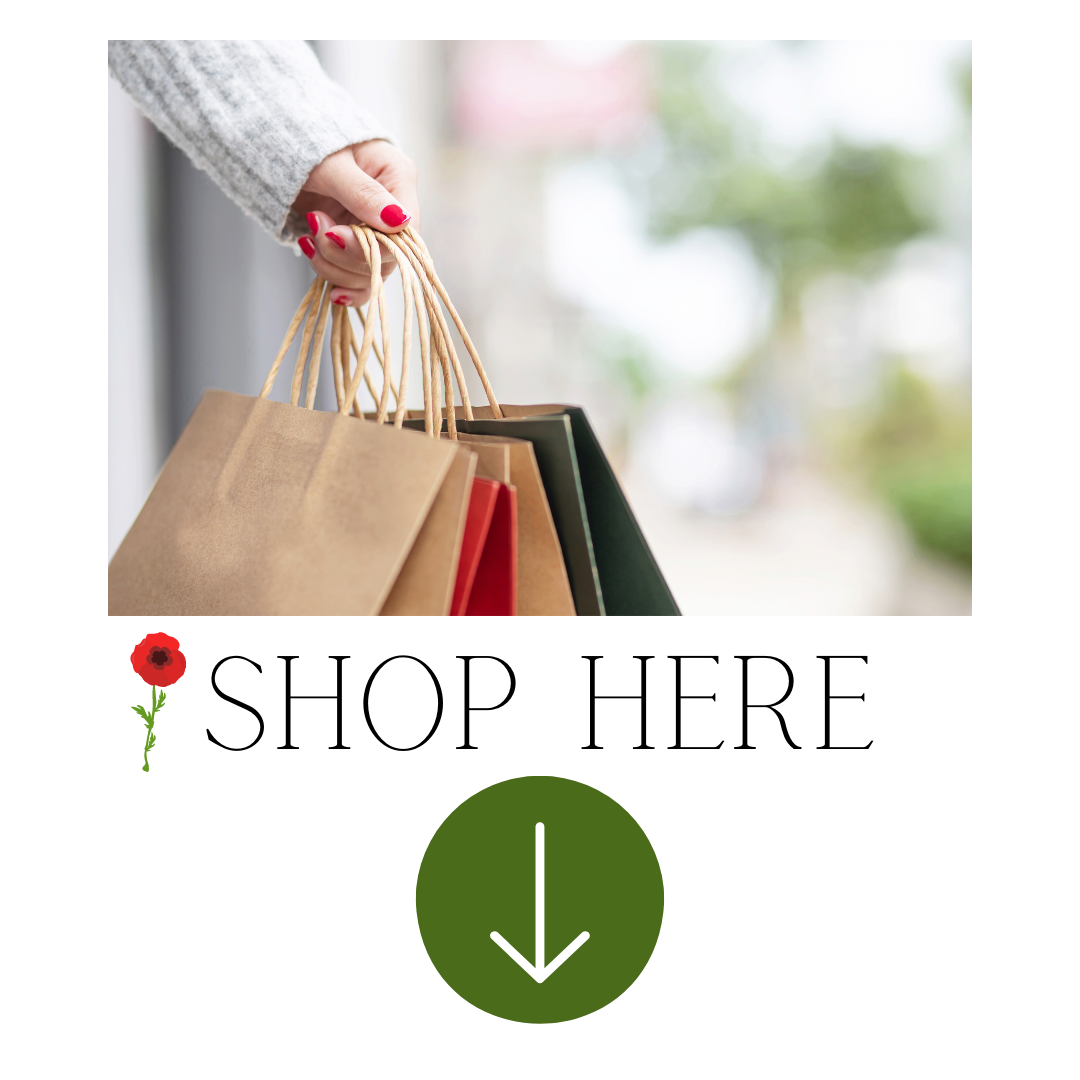 Outfit #4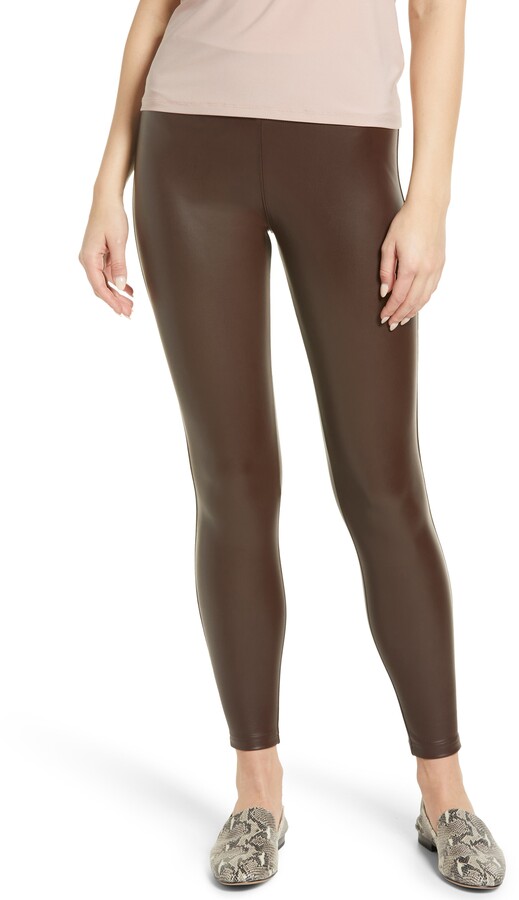 The last fall basics from Nordstrom outfit is centered around some faux leather leggings. We are all familiar with this style of pants, but we usually see them in black. It's hard to tell in these photos, but these are a coffee brown color.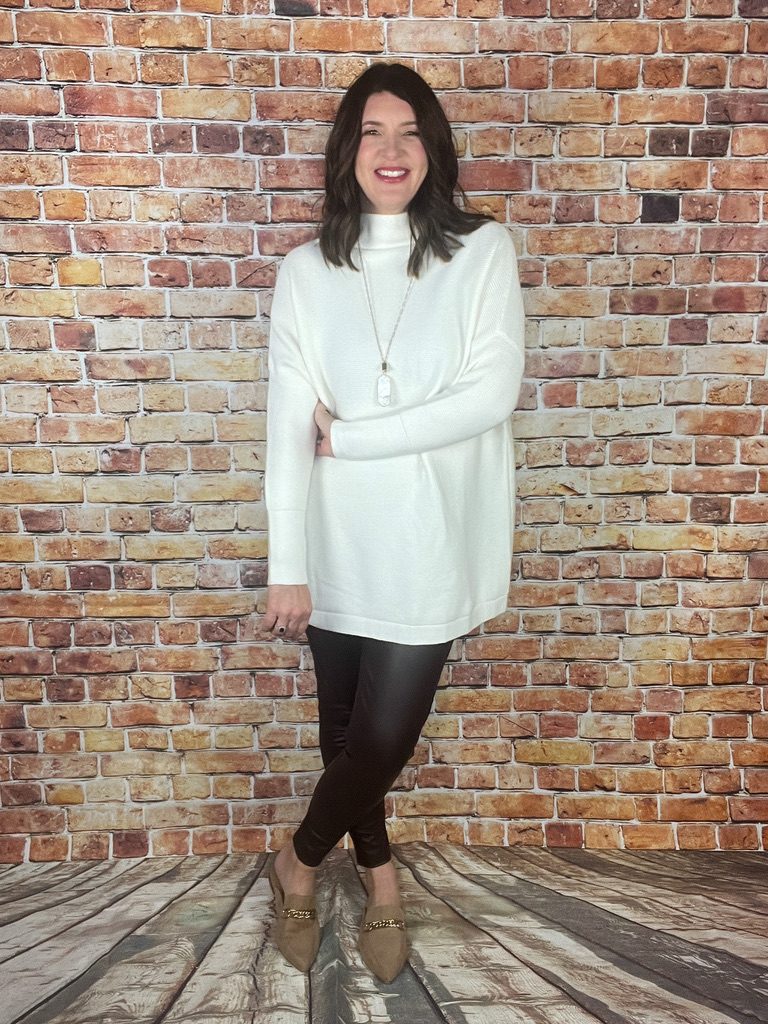 Honestly, I didn't love these. I ordered a size large and they gapped in the waist a bit. I also found them uncomfortable because of the texture, so I'm not really that disappointed that they have sold out. I wouldn't recommend them.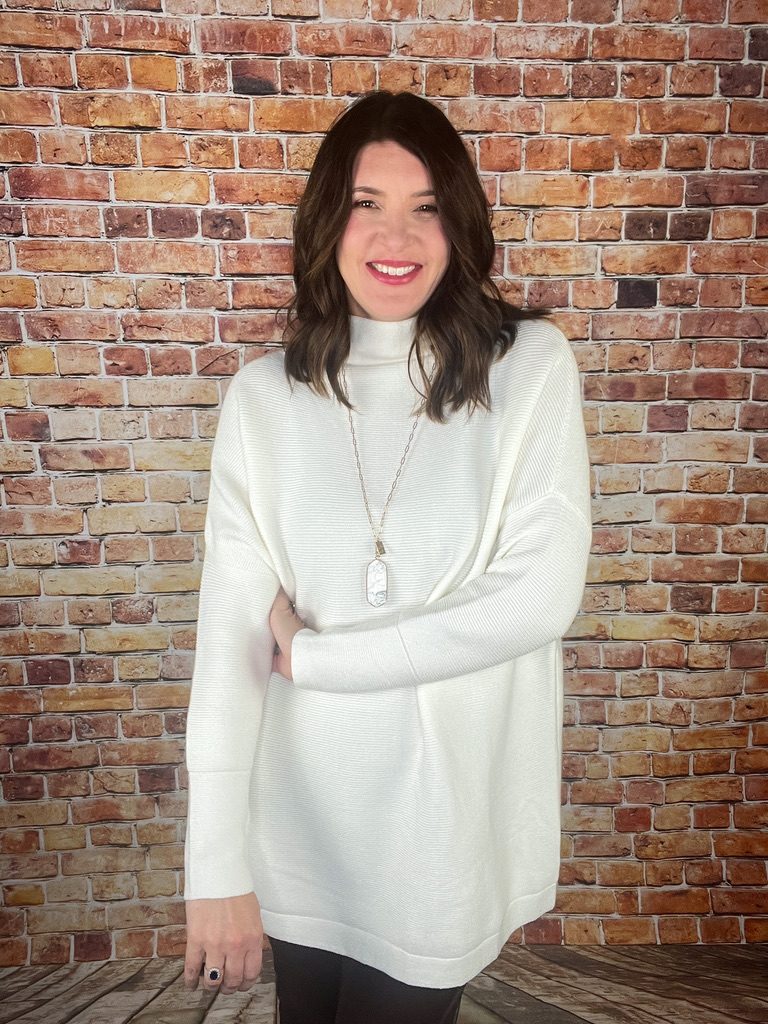 The main reason I went ahead a shared this outfit is because of the sweater. This is not from Nordstrom, but is a best seller on Amazon. I just love how this pairs with leggings. It comes in many different colors and runs very big. I sized down to a medium and it's still very oversized. I would recommend sizing down one or even two sizes.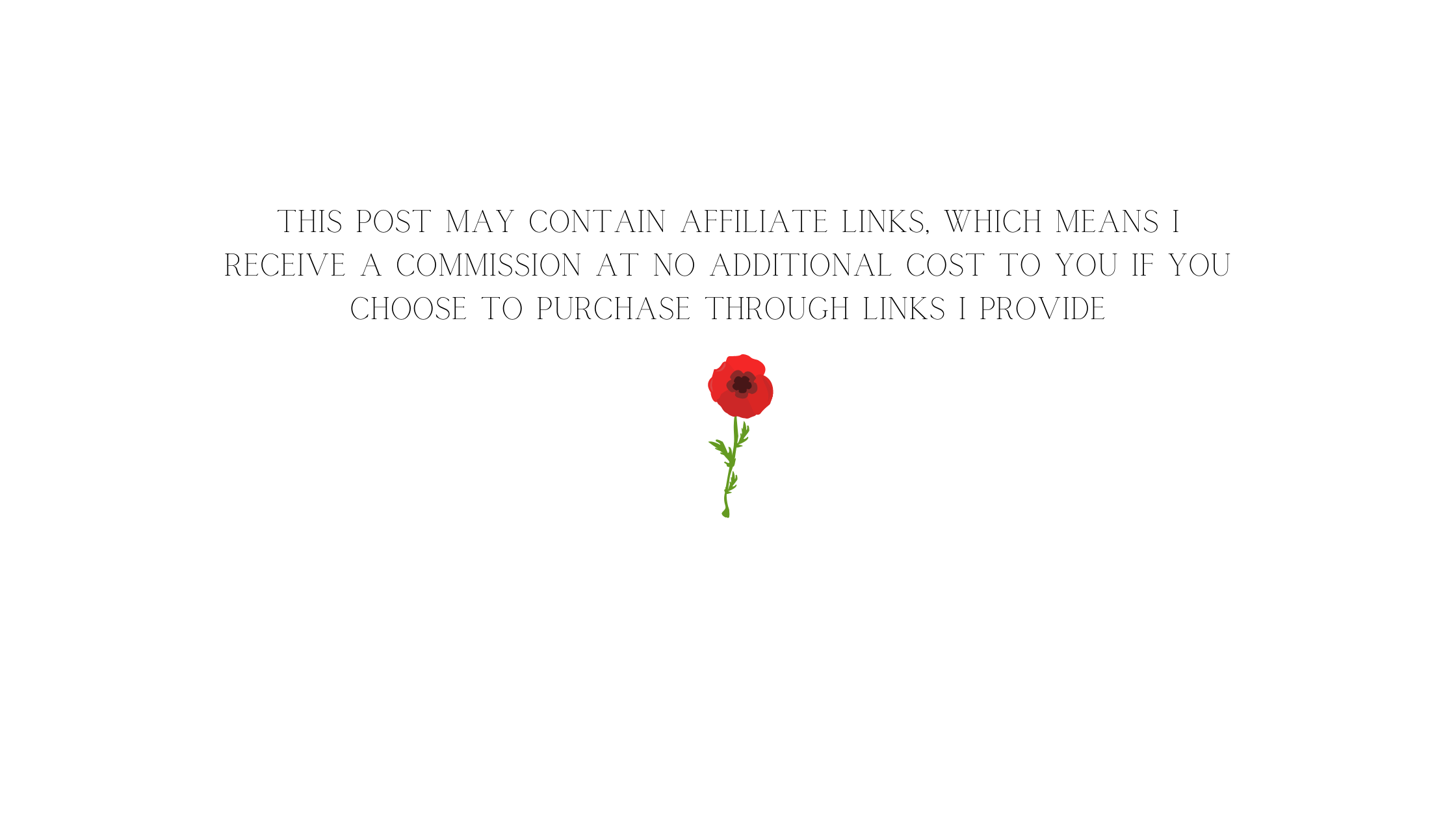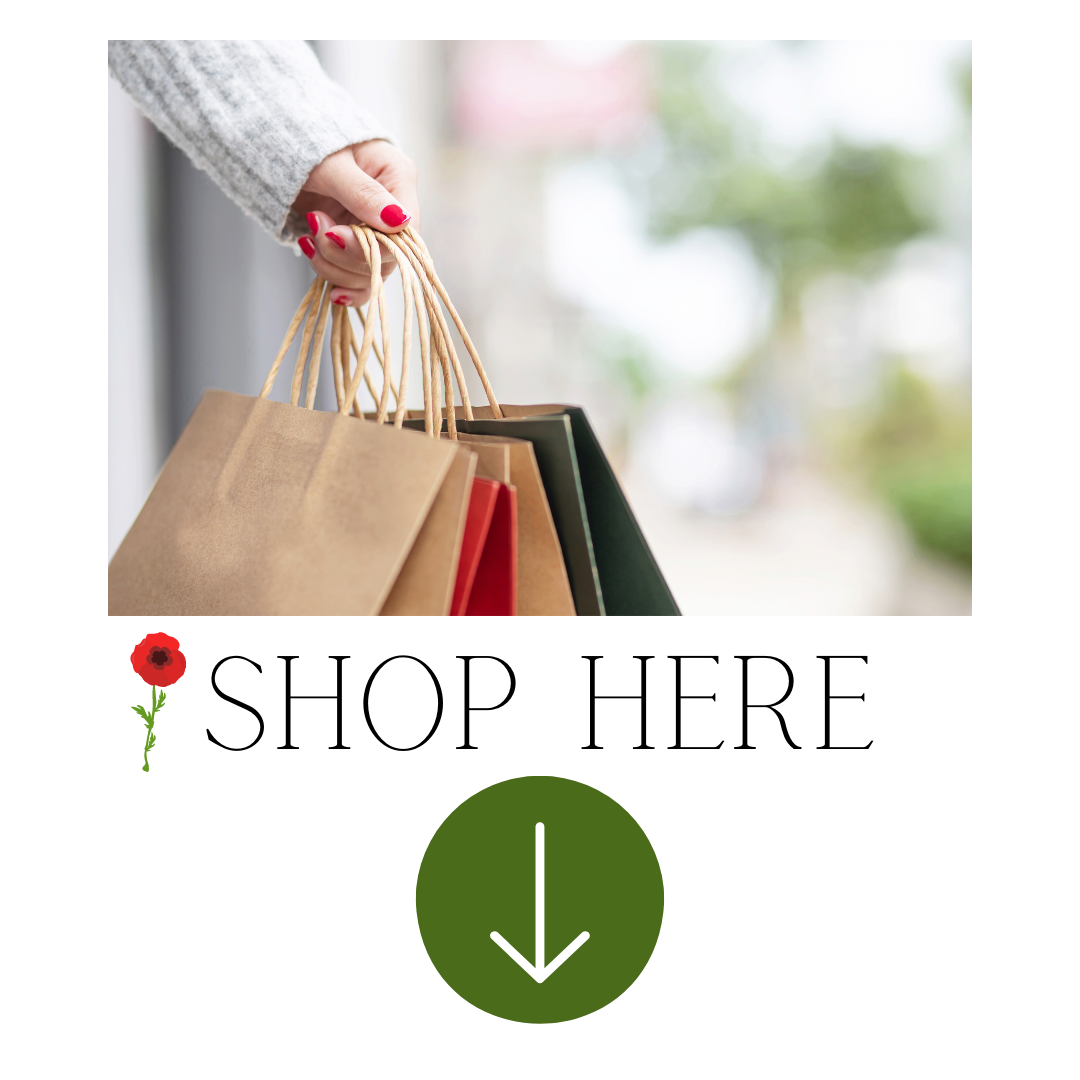 I hope you enjoyed today's post. Want to see more of The Scarlet Lily? Be sure to subscribe to my newsletter! You can do so my clicking on the link at the bottom of this post or in the margin of your screen. This will give you access to exclusive content and deliver new blog posts to your inbox.