No matter what size we are, it seems that us women are always trying to look thinner. While I think we all need to have a healthy approach to our self image, who doesn't enjoy a little trick or tip to help us look better? Today I'm going to show you the easiest way to look thinner, and it's a cinch…literally!
Now I'm a curvy girl and I would consider myself midsize. I'm also on the taller side with a large (D cup) bust. Many of you may enjoy my content because my body type is similar to yours, but even if you are a completely different body type this tip will still enhance your figure.
I've mentioned this style principle many times, but I've never devoted a complete post to this one body slimming tip. Are you ready for it?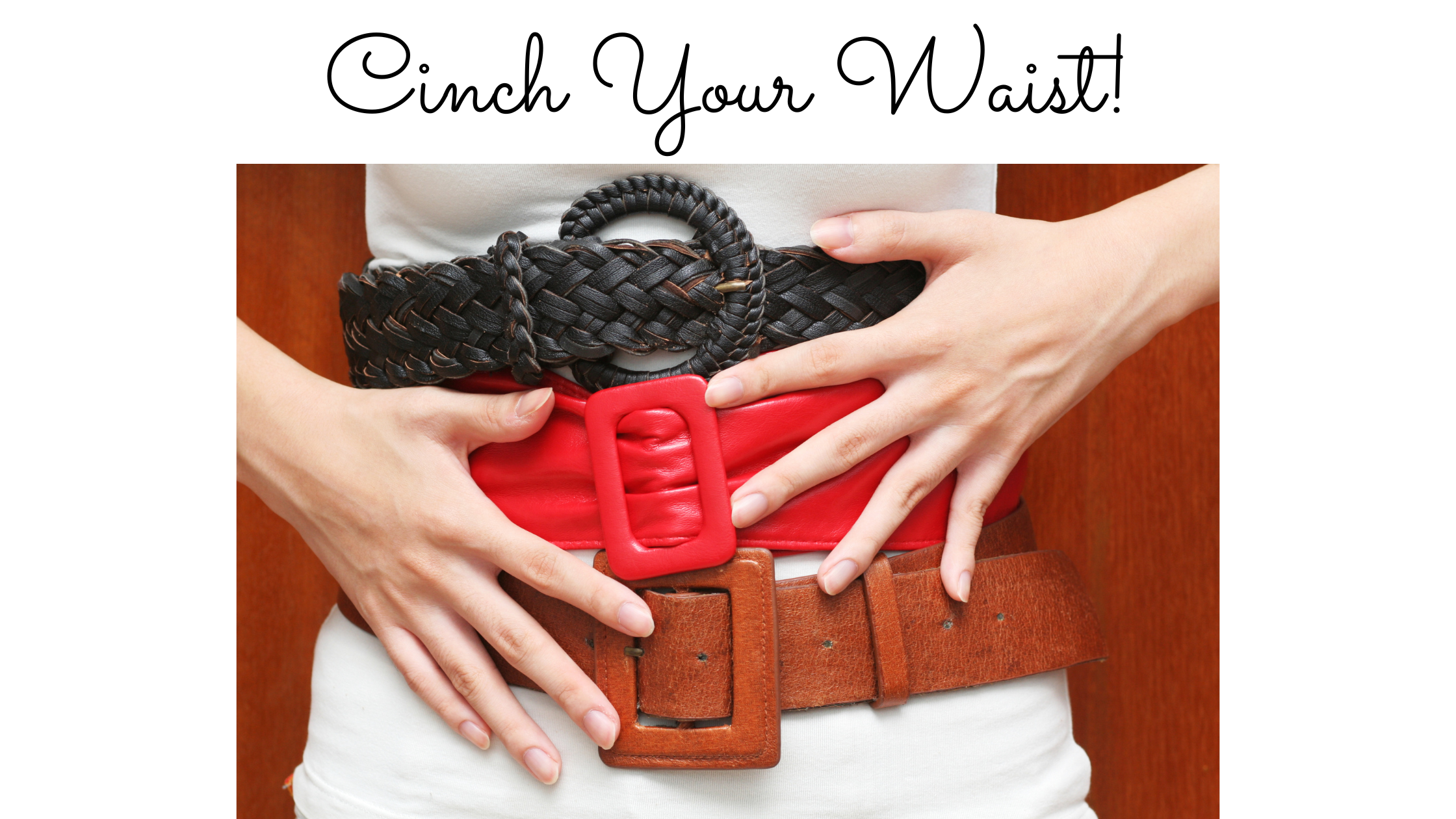 There are many ways to define the waist, and I am going to walk you through some of them today. Here are a few to keep in mind:
belts
wrap style tops and dresses with a tie waist
belt bags
elasticized waistbands
pullovers with a drawstring
tucking your shirt
Belts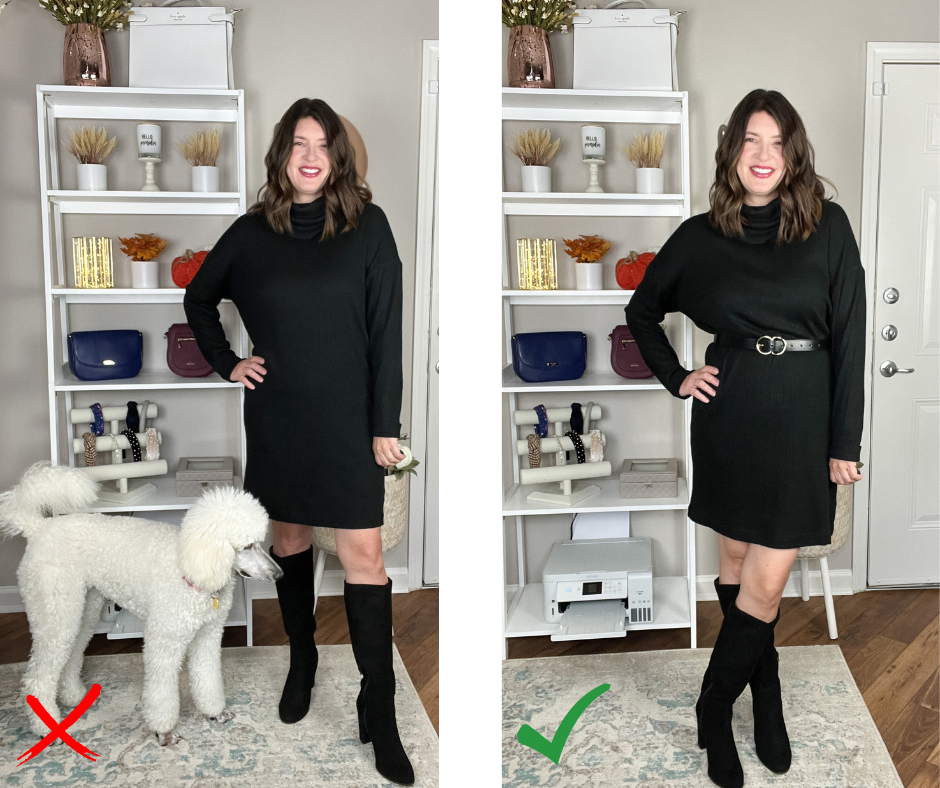 The easiest and most practical way to cinch your waist is to wear a belt. Belting an oversized top or dress can take visual pounds off instantly! Keep this in mind especially with non-structured pieces like tunic tops, and sweatshirt or t-shirt dresses.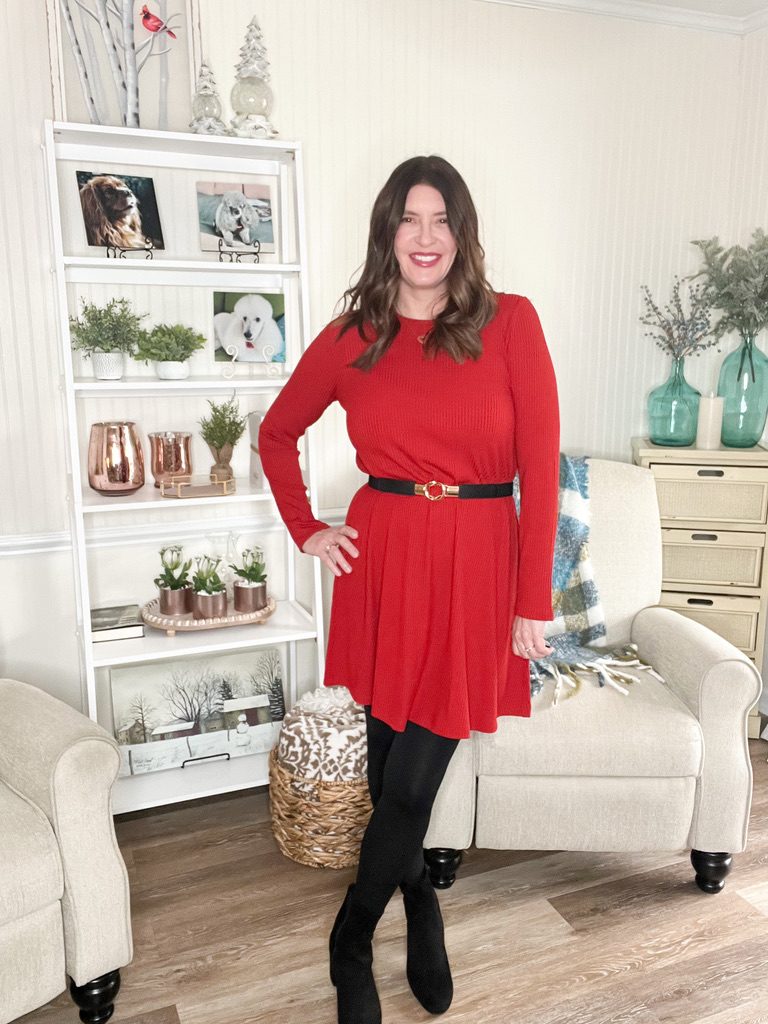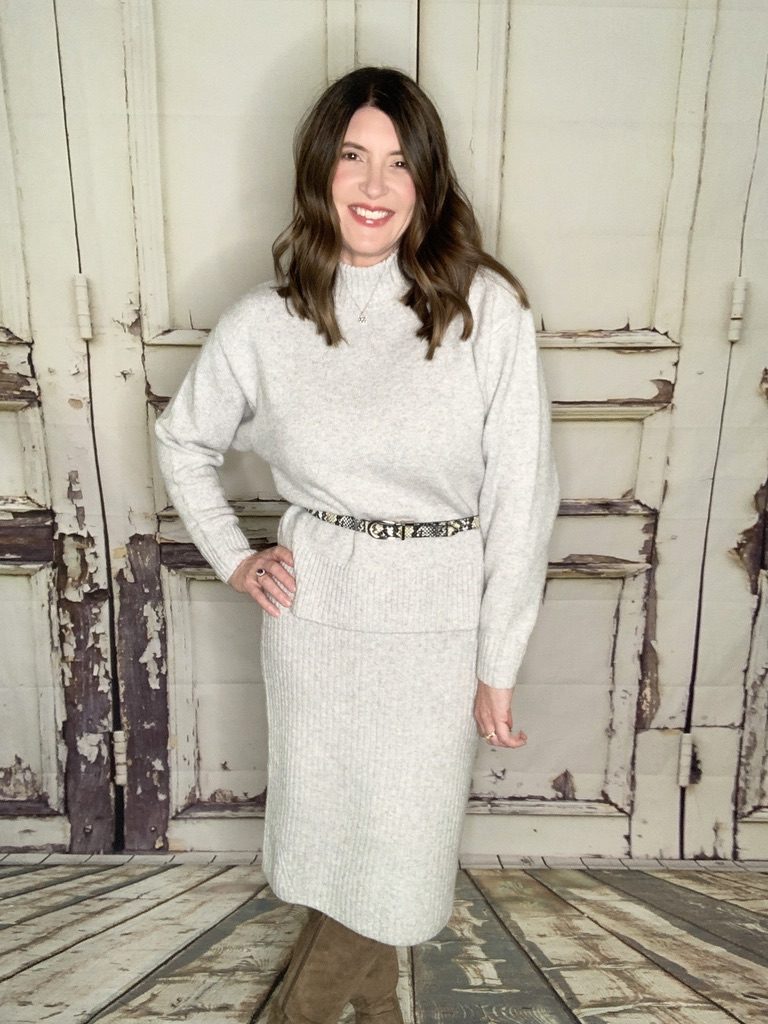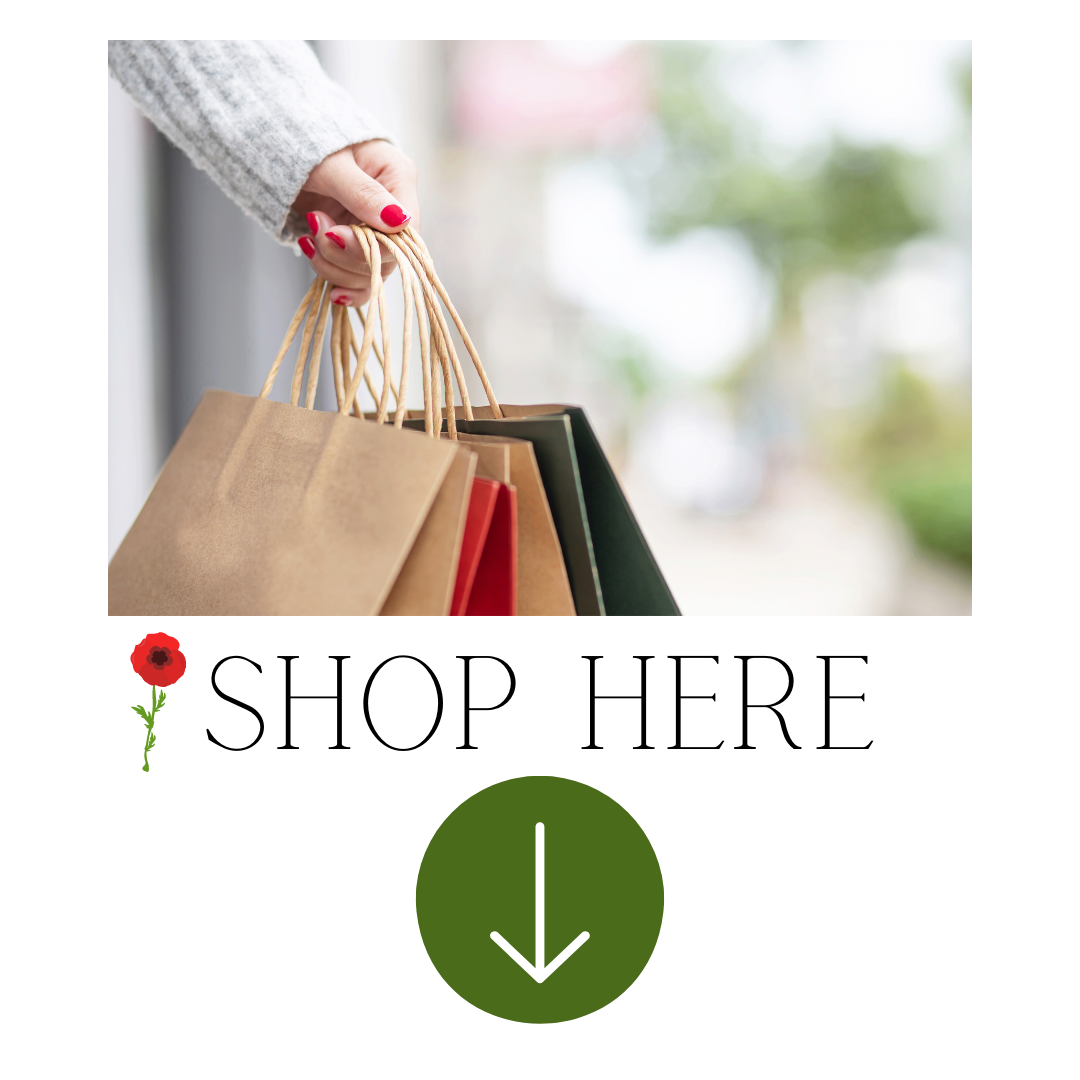 Wrap Style With A Tie Waist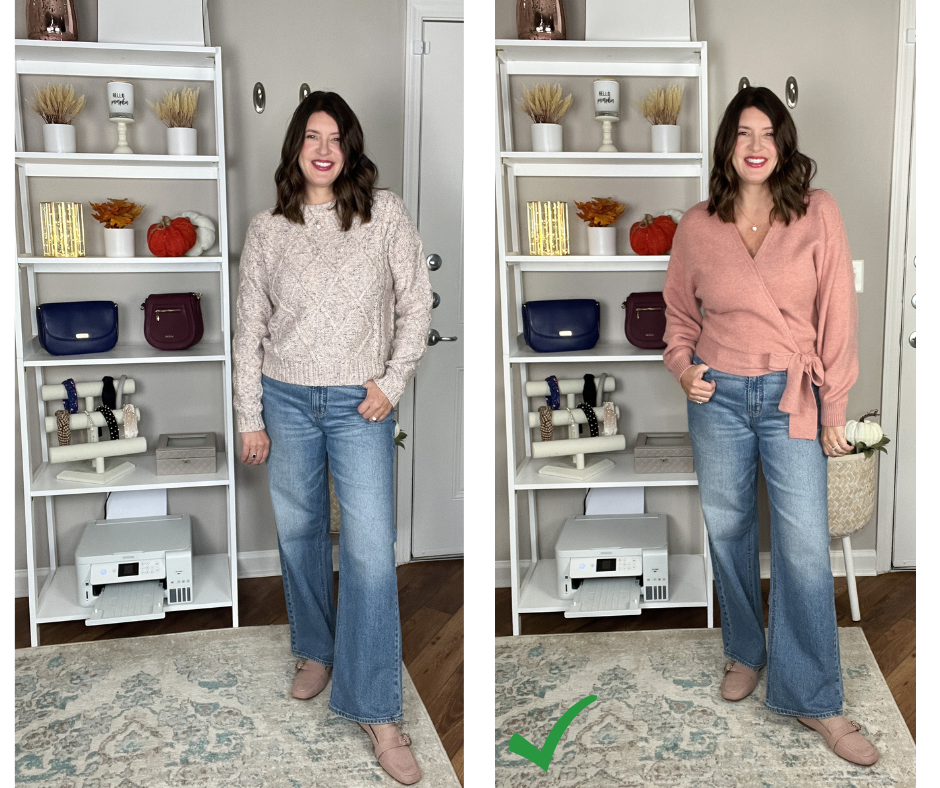 Whether it is a top, sweater, or dress, a wrap style with a tie waist is your friend. This is especially true for us more busty women. In the photo above, neither outfit is bad; however the wrap style/tie waist sweater is more figure flattering.
The Davey Wrap Cardigan is on sale at Nordstrom and is still available in beige and grey. I'm wearing a size medium. My jeans are from Old Navy and are a size 10.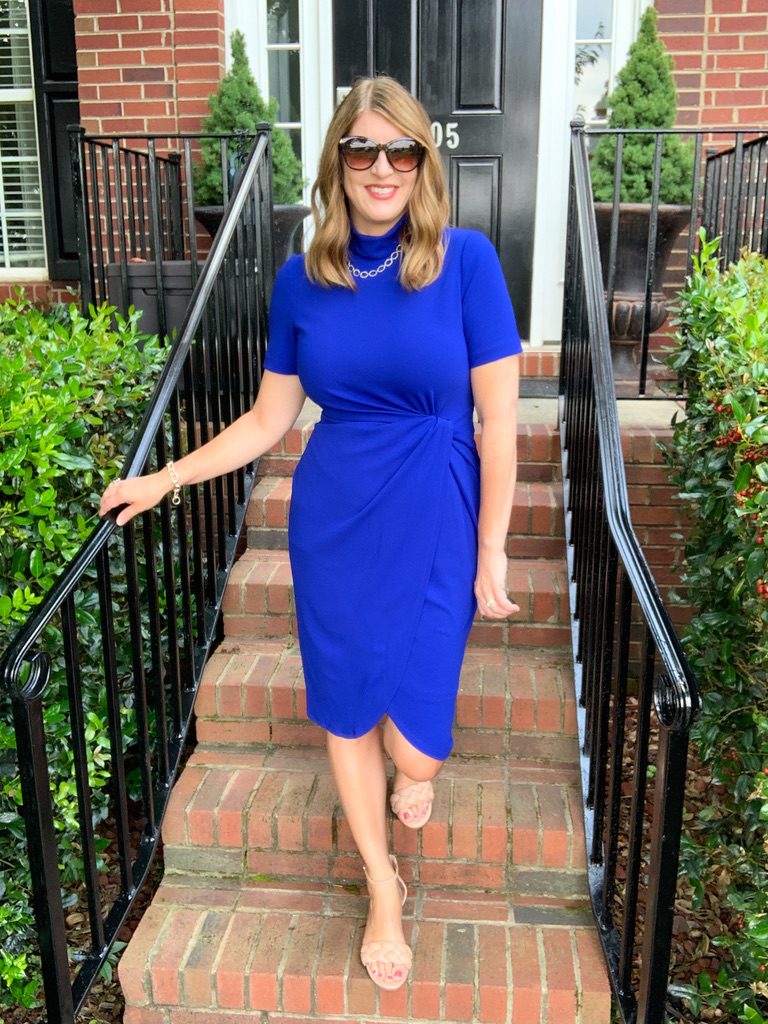 This blue dress is from an older post, but is a good example of waist cinching. This dress is similar, and this one would be great for the holiday season!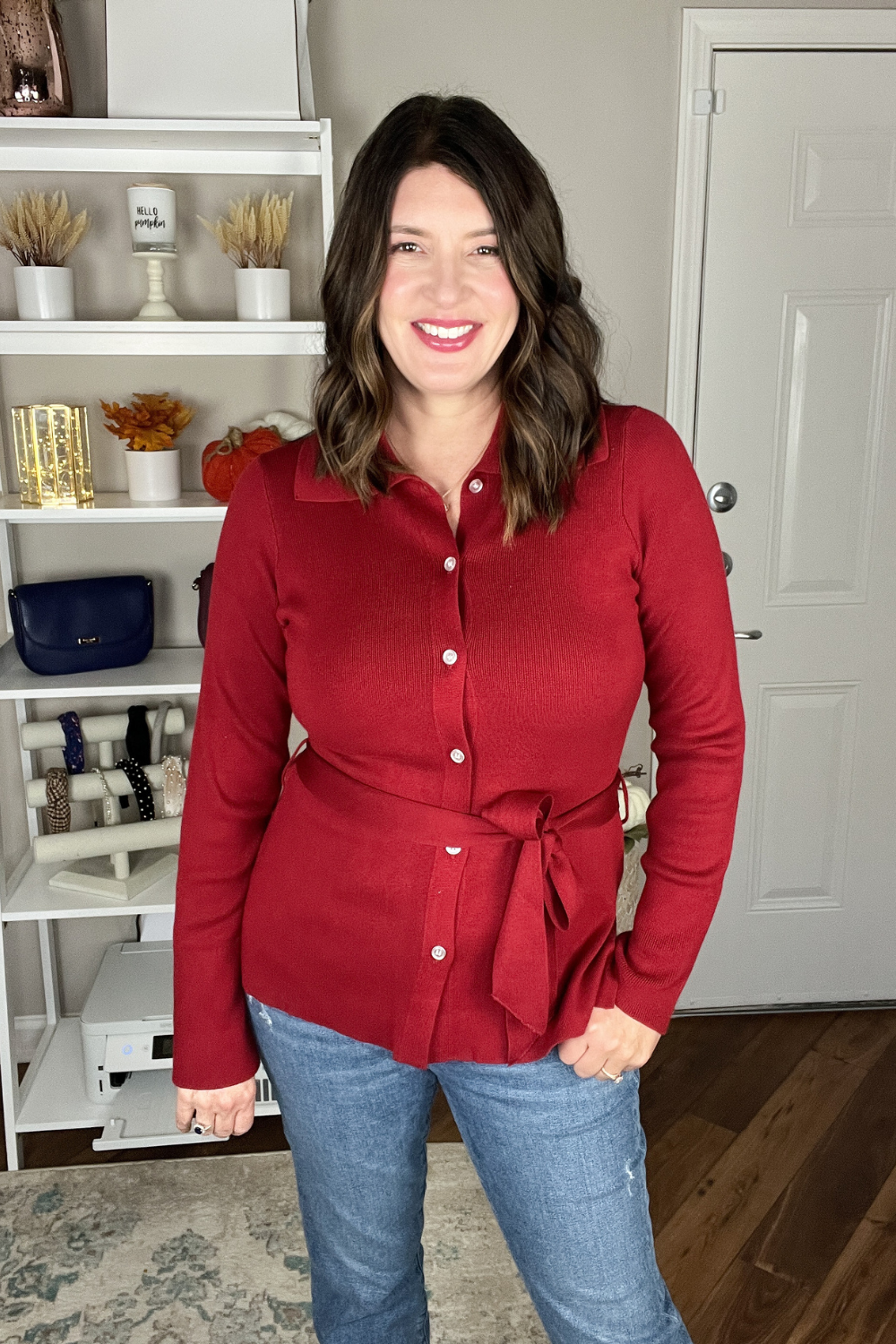 This belted cardigan from Free Assembly (Walmart) is another great piece for defining the waist. This is currently on sale for $20 and sizes are limited. I'm wearing a size large.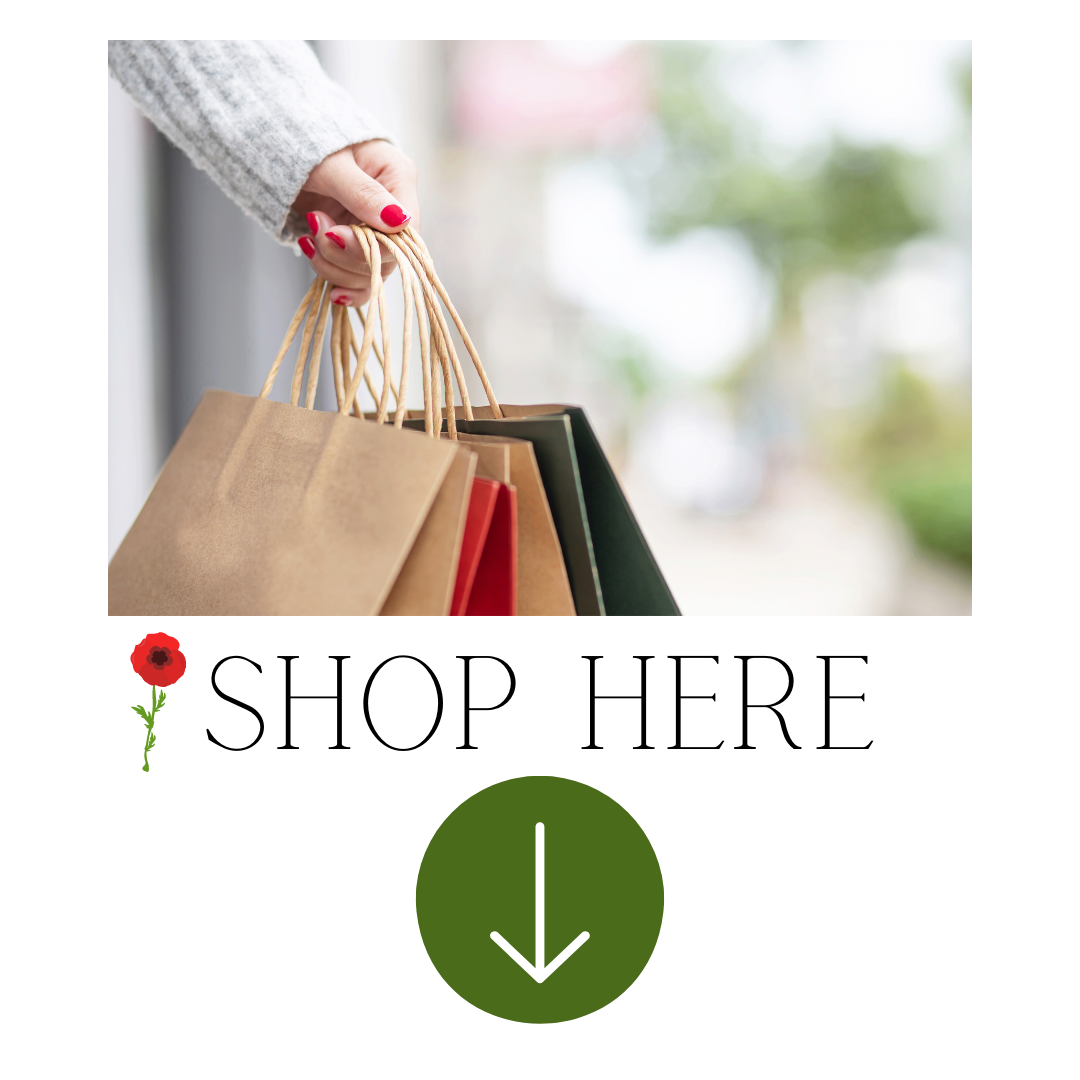 Belt Bags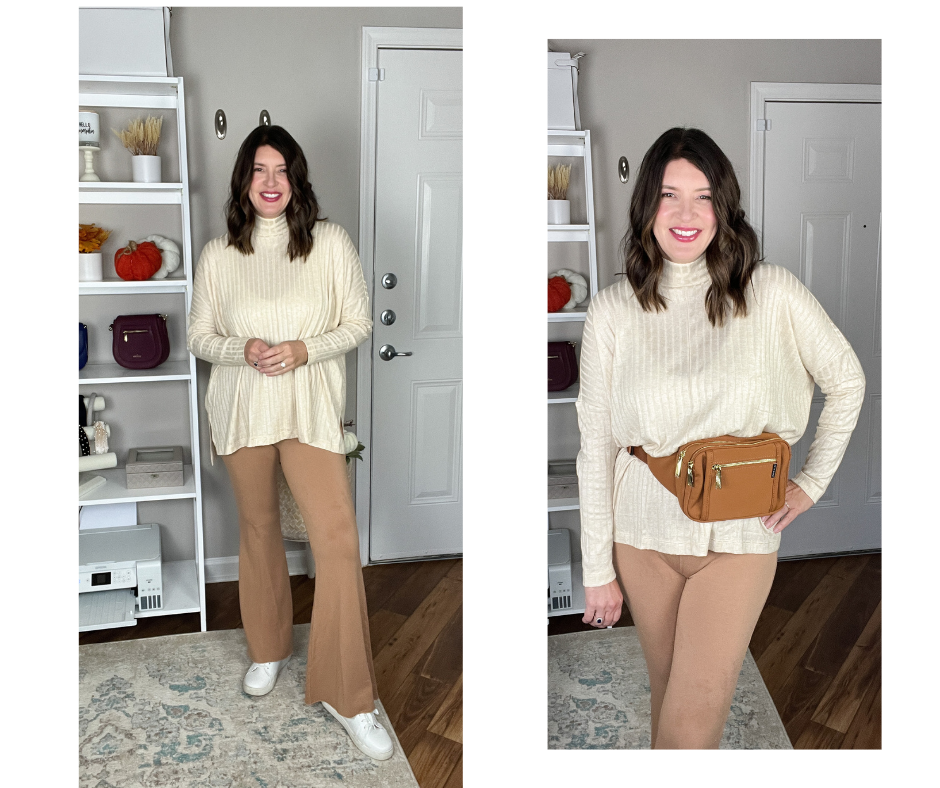 The belt bag is having quite a moment, and I recently converted to this trend after moving to my current apartment in an urban area. Walking around town with hands free is the best, and wearing a belt bag is not only practical but it can be figure flattering.
If you haven't given the updated "fanny pack" a try, I encourage you to give it a go. You might be surprised like I was.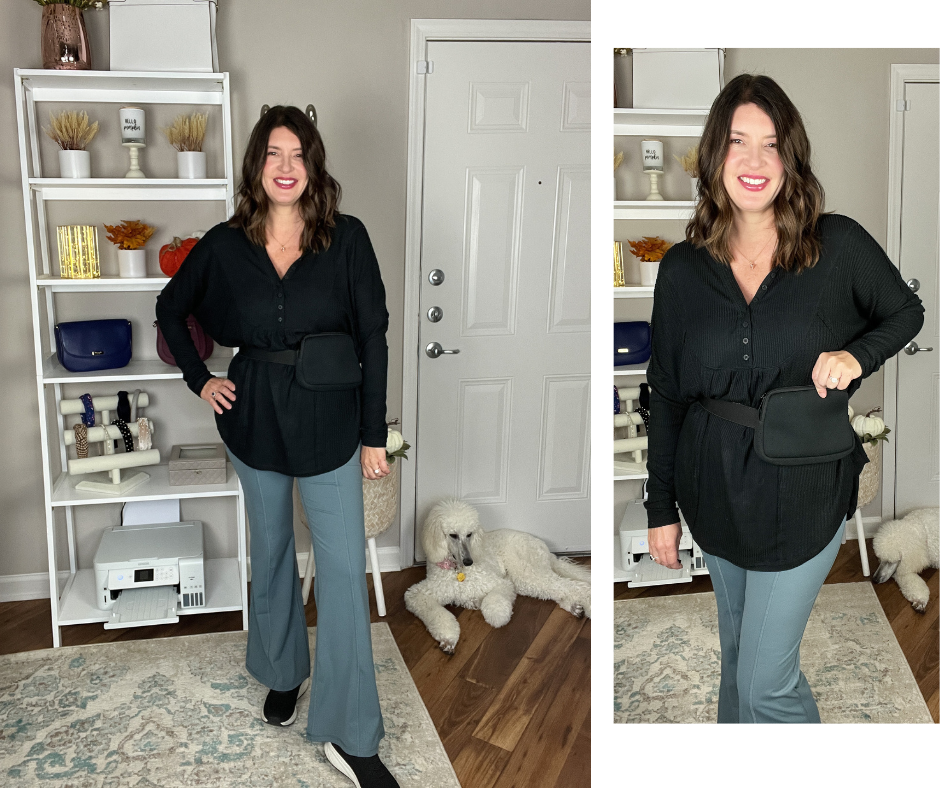 By the way, I highly recommend these flared leggings by Joy Lab (available at Target). They are so flattering and I wear them several times a week. My top is the Leo Henley Tee by Free People.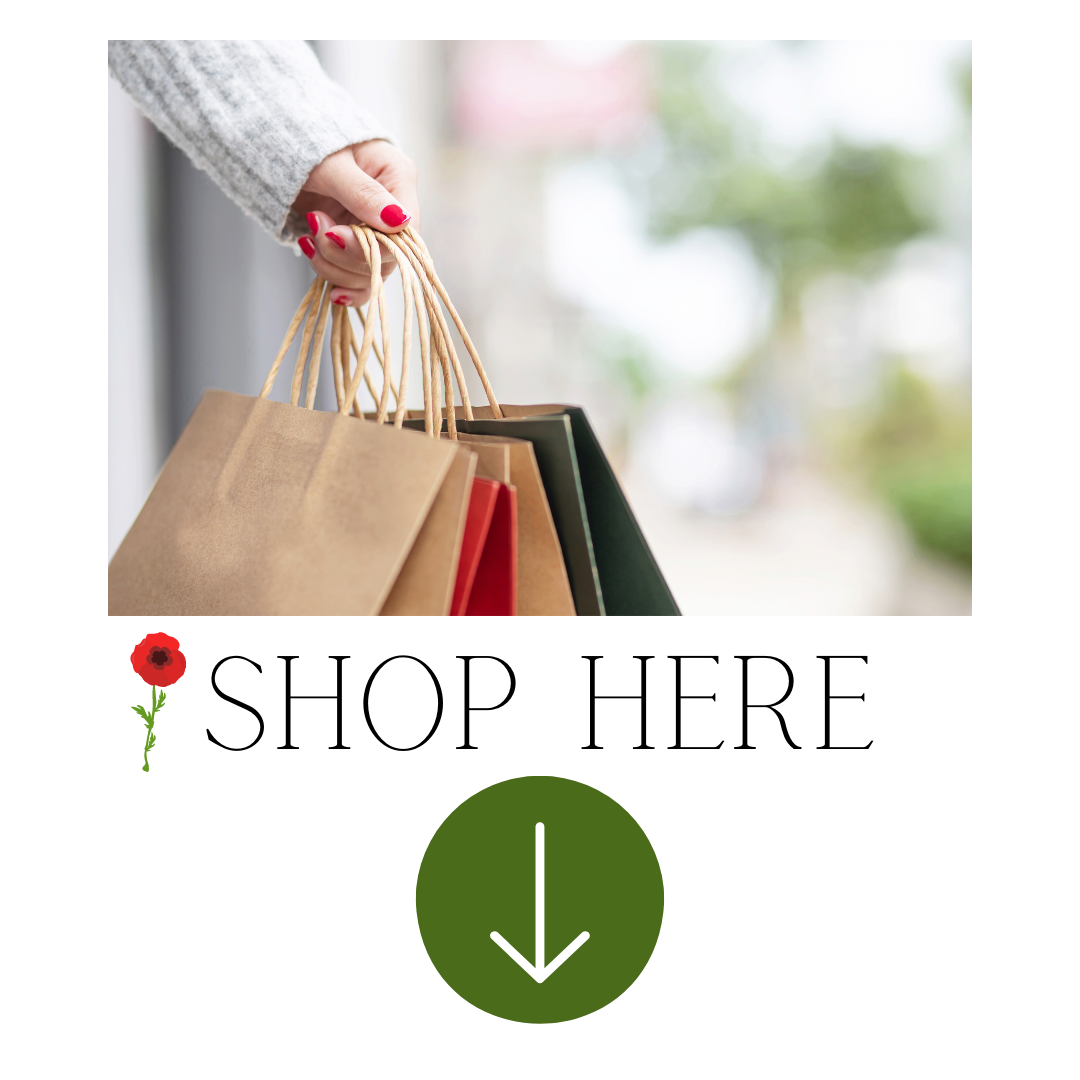 Elasticized Waistbands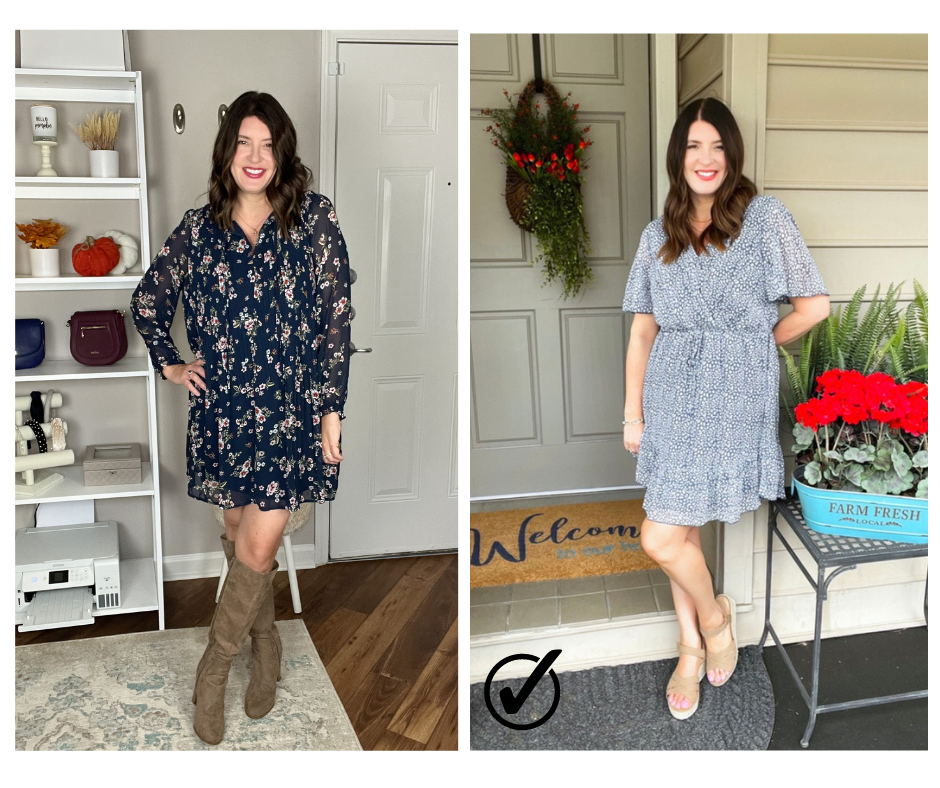 Elastic waistbands are another way to cinch the waist without having to wear a belt. A soft casual dress with an elasticized waistband will be flattering as well as comfortable!
I like the dress on the left, but flowy dresses that have no shape can cause you to get lost in them and make you look bigger. The dress on the right gives me shape and is more slimming. Both of these dresses are older, so I linked some elastic waist or tie waist dresses to browse.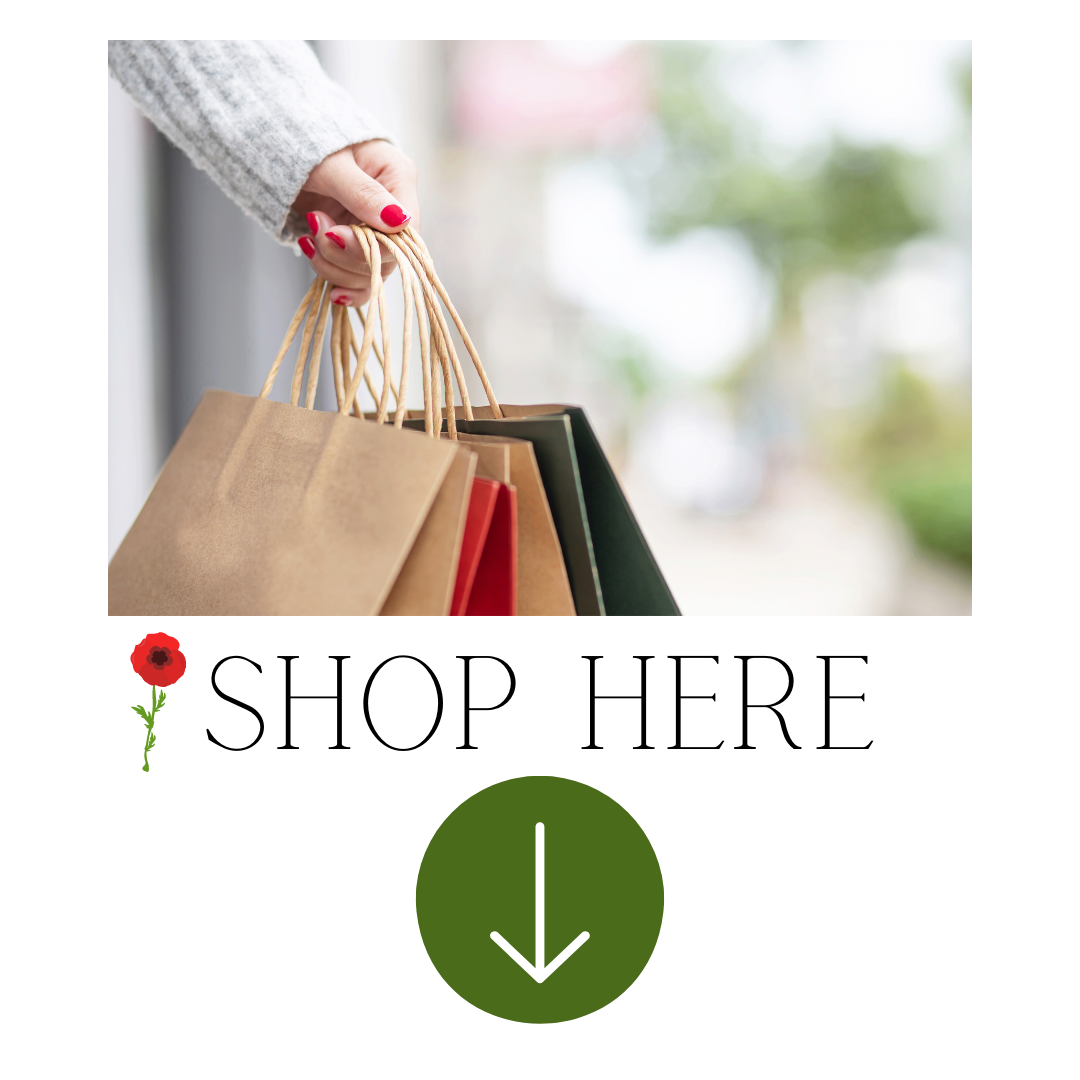 Pullovers With Drawstring Waist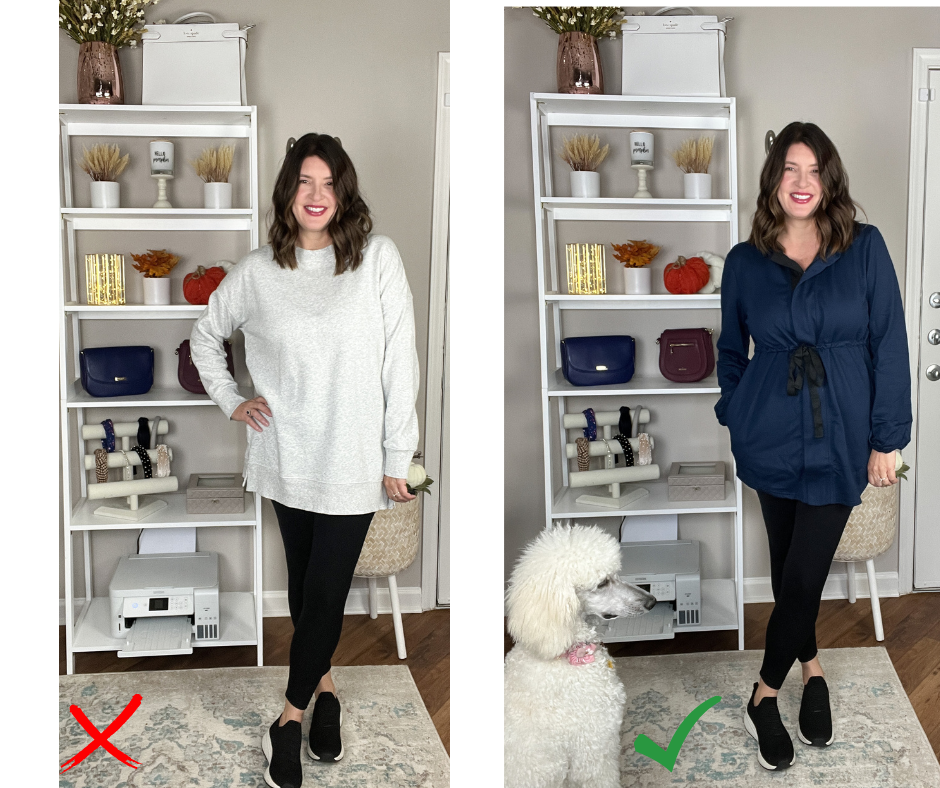 If you enjoy athleisure, then consider adding a pullover with a drawstring waist. I recently ordered this drawstring hoodie from Amazon and I love it! I got the blue and have already ordered another one in grey.
I love my grey tunic sweatshirt from Old Navy in the photo on the left, and I will certainly still wear it but you can see that the cinched waist makes me appear slightly thinner. Here is this year's version of the tunic sweatshirt, which does not come in grey but is available in several other colors.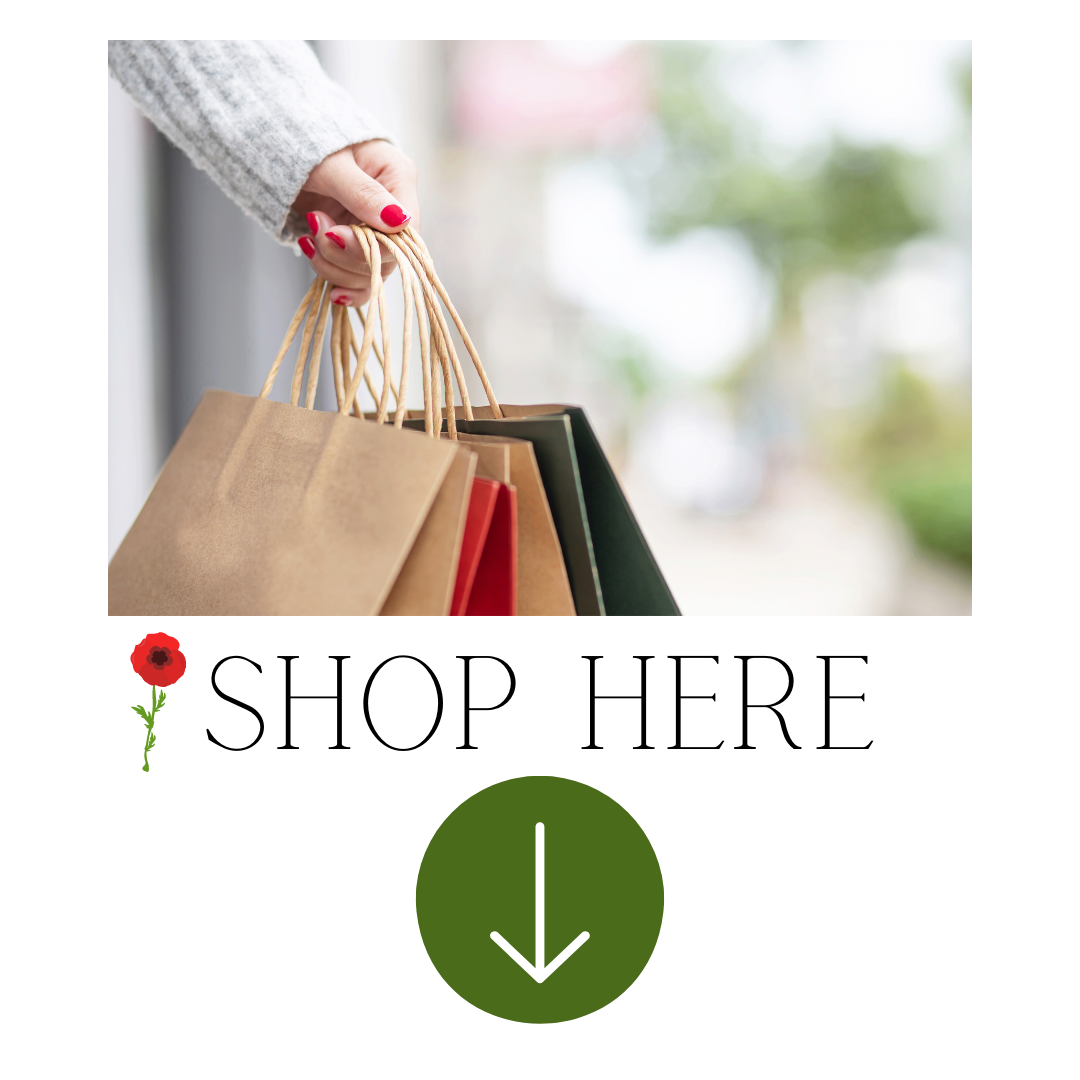 Drawstring Pullover//Tunic Length Sweatshirt//Leggings
Tucking Your Shirt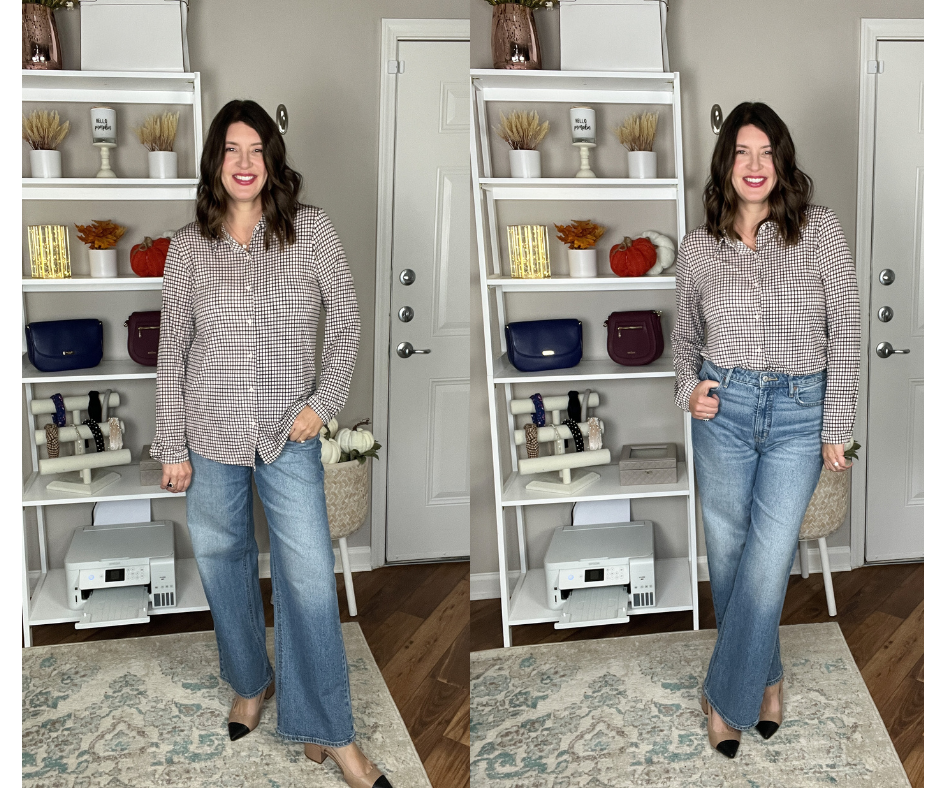 Another easy way to cinch your waist is to tuck in your shirt. This can be a front tuck, full tuck or whatever you prefer. They key is to provide definition and structure. You can add a belt if you want to, but it's not necessary.
If you are wearing wide leg jeans, like in the photo above tucking in your shirt really is a must to avoid the frump. Anytime you have a voluminous pant, you should balance that out with a more form fitting or structured top.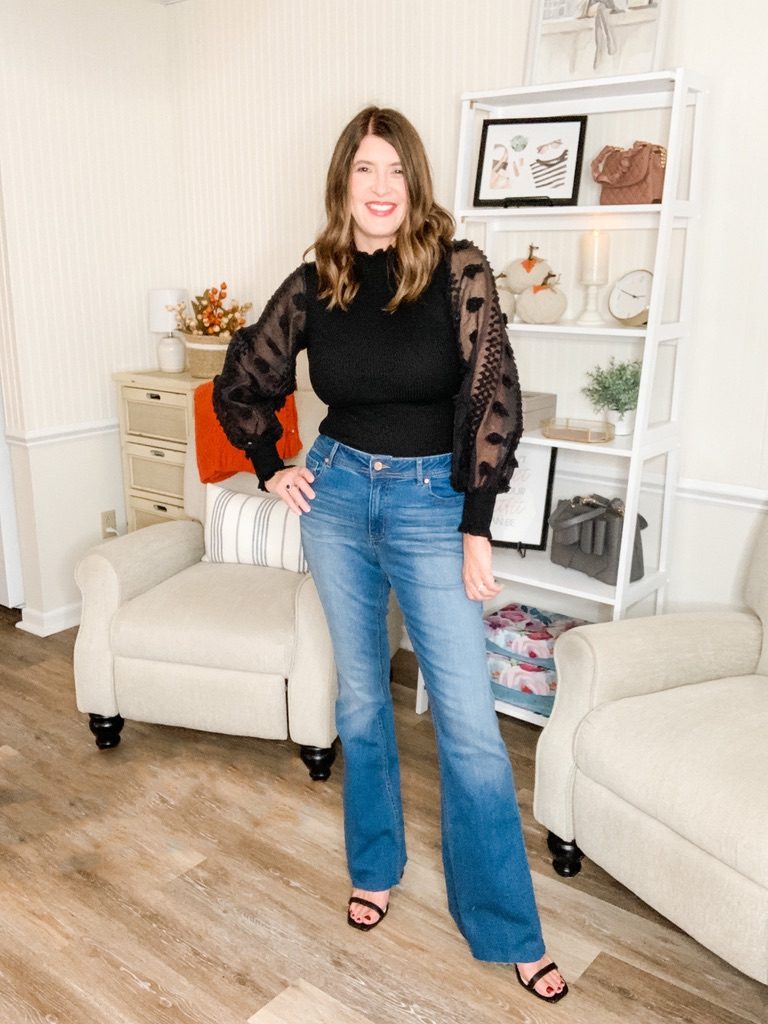 The same is true for the flare leg jean, which is very popular this fall. It's not as crucial to tuck in the shirt with this style jeans, but it usually looks better.
I hope you enjoyed these body slimming tips. Just remember, it's a cinch and the easiest way to look thinner!