Who's excited for Spring? One thing I love about living in Georgia is that we get an early Spring and I'm more than ready for it! If you happen to live where winter is still in charge, then just hold on a little while longer and enjoy dreaming of what's to come. The only thing better than spring is new spring outfits with Spanx denim! That's the topic of today's post and I can't wait to share these outfits with you.
Spanx Pull On Flare Jeans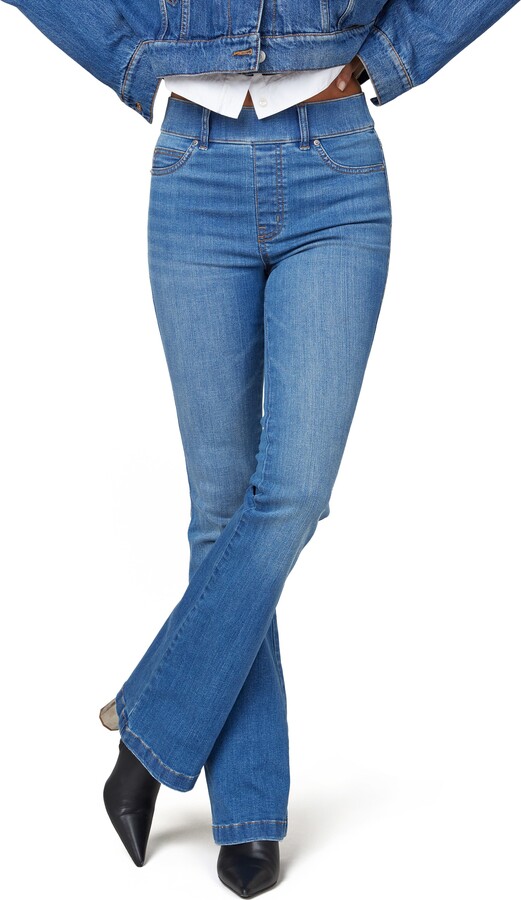 Ah, Spanx…whoever invented them, bless you! It's not often that I recommend expensive pieces, but ladies there is a time and a place to invest in key wardrobe staples and these Spanx Flare Jeans are worth every penny.
In case you haven't noticed, flare jeans are a dominant trend for 2023 and I couldn't be happier. This has always been a silhouette that I prefer because it flatters my body type. Not only does a flare style balance out my top and bottom proportions, but these jeans give you legs for days.
I'm wearing the Spanx Pull On Flare Jeans in the shade Vintage Indigo in all of these outfits. As far as sizing, I think the Spanx jeans run a little small, so size up if in between. I'm wearing a large and they are a good fit. As a comparison, I wear in XL in the Spanx Faux Leather leggings. I chose the midtone denim…there is also a lighter and darker shade if you prefer.
Outfit #1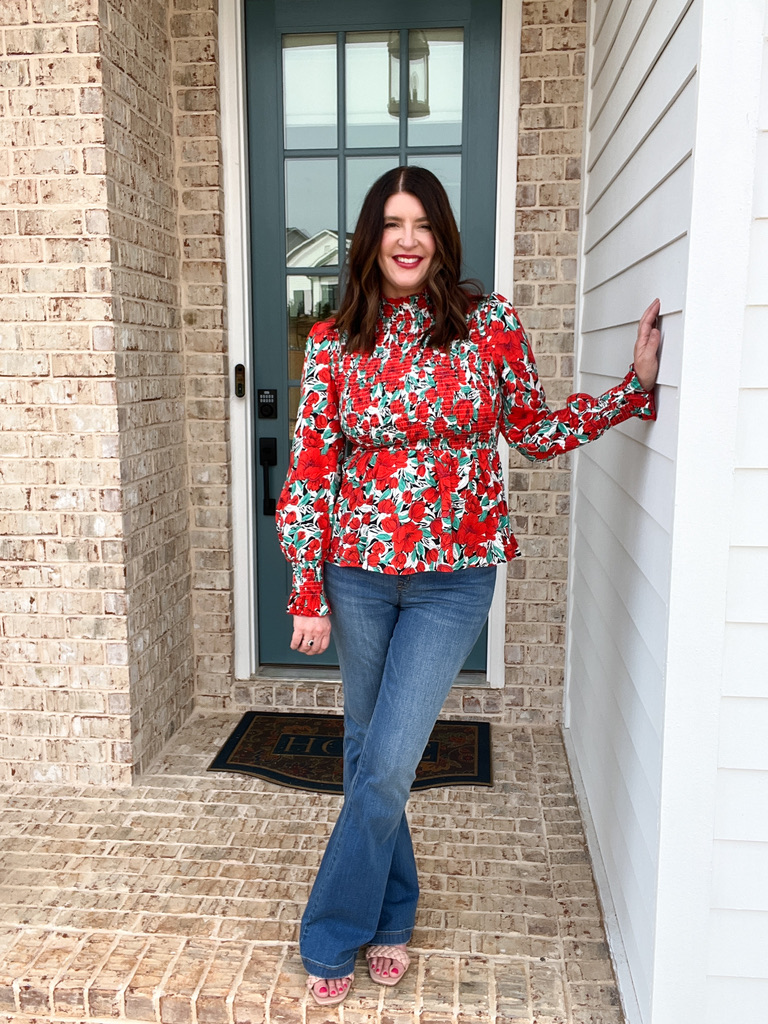 The first outfit features this bold red floral smocked peplum top from Amazon. I love the colors in this top, and it also comes in many other color combinations. I'm wearing a size large, and it is tight in the chest. This top would be better suited for smaller busted ladies, so I probably won't keep this one just for that reason.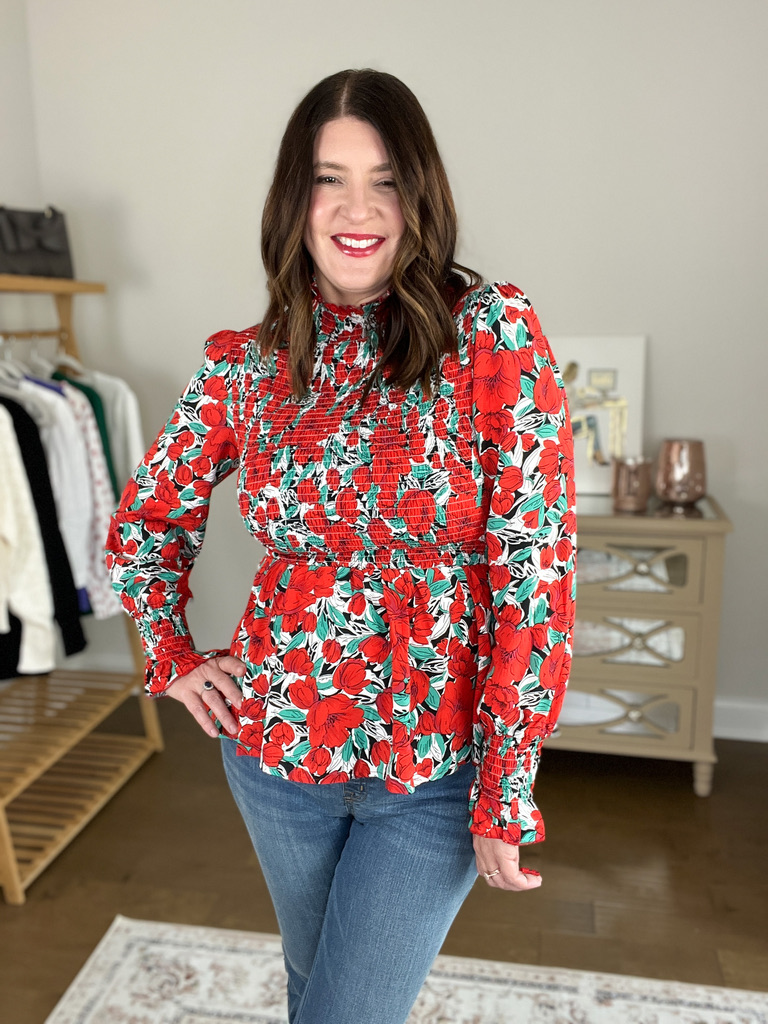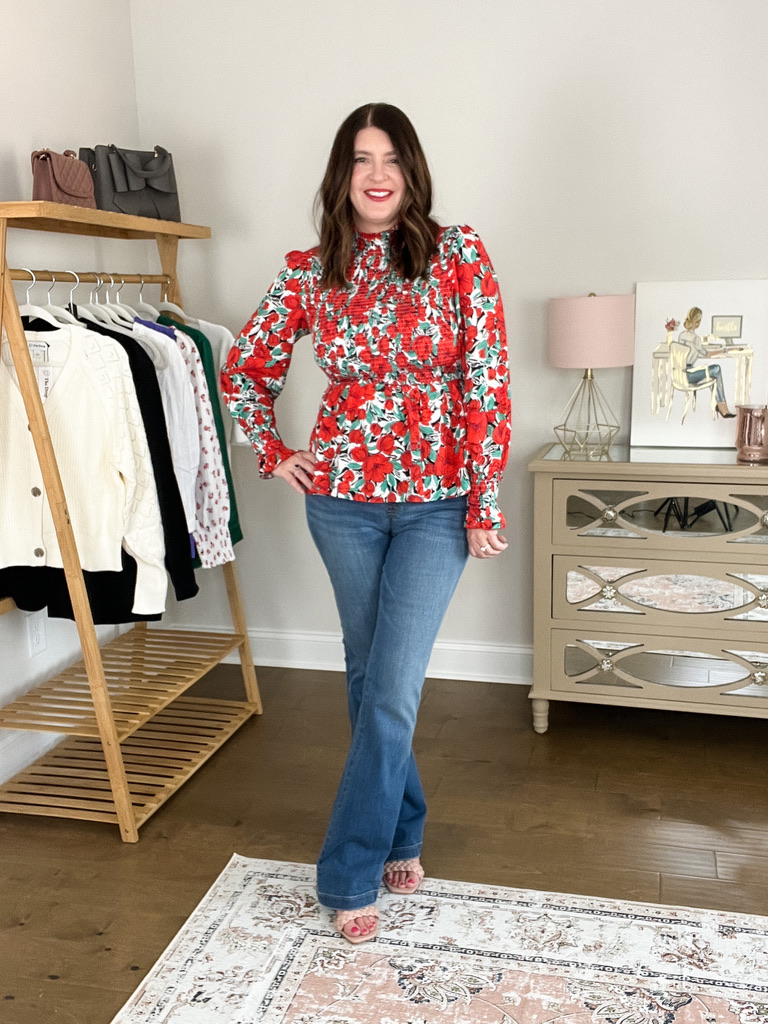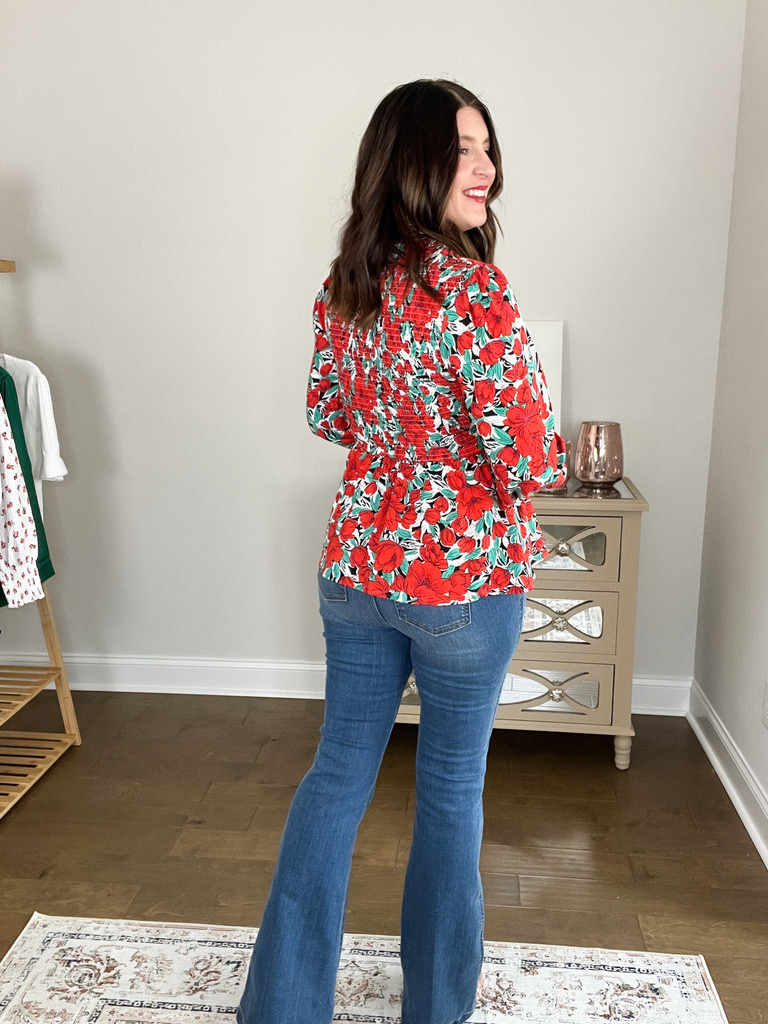 You can see from the back view how these jeans lift the bootie and the pocket placement is good.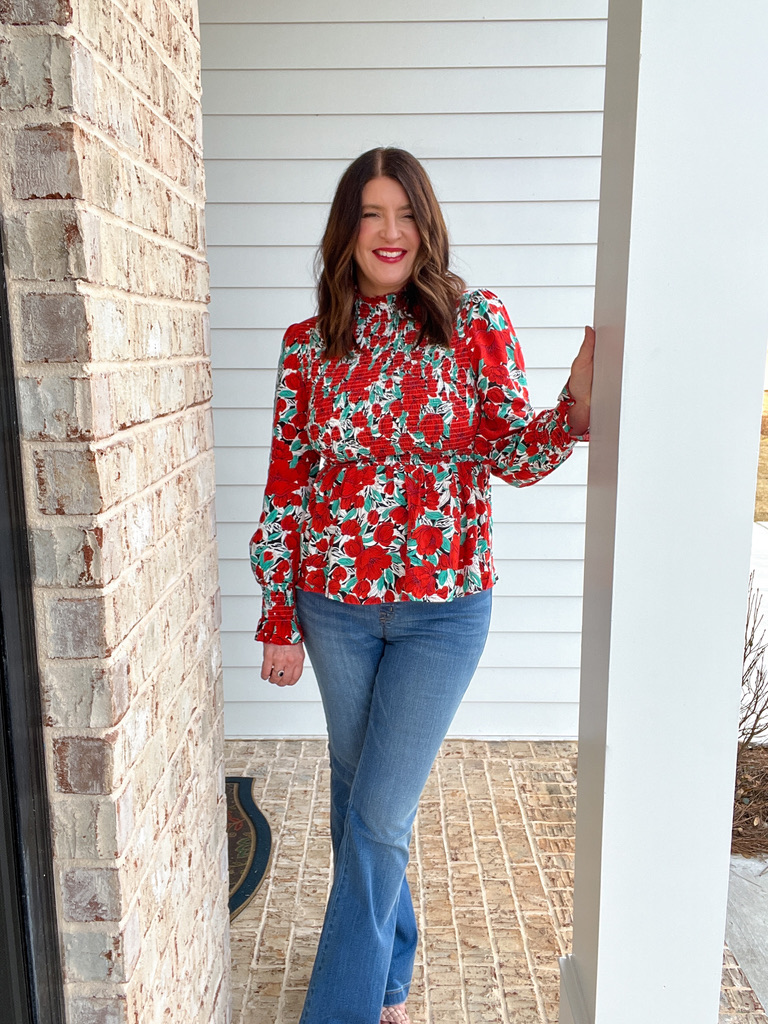 Outfit #2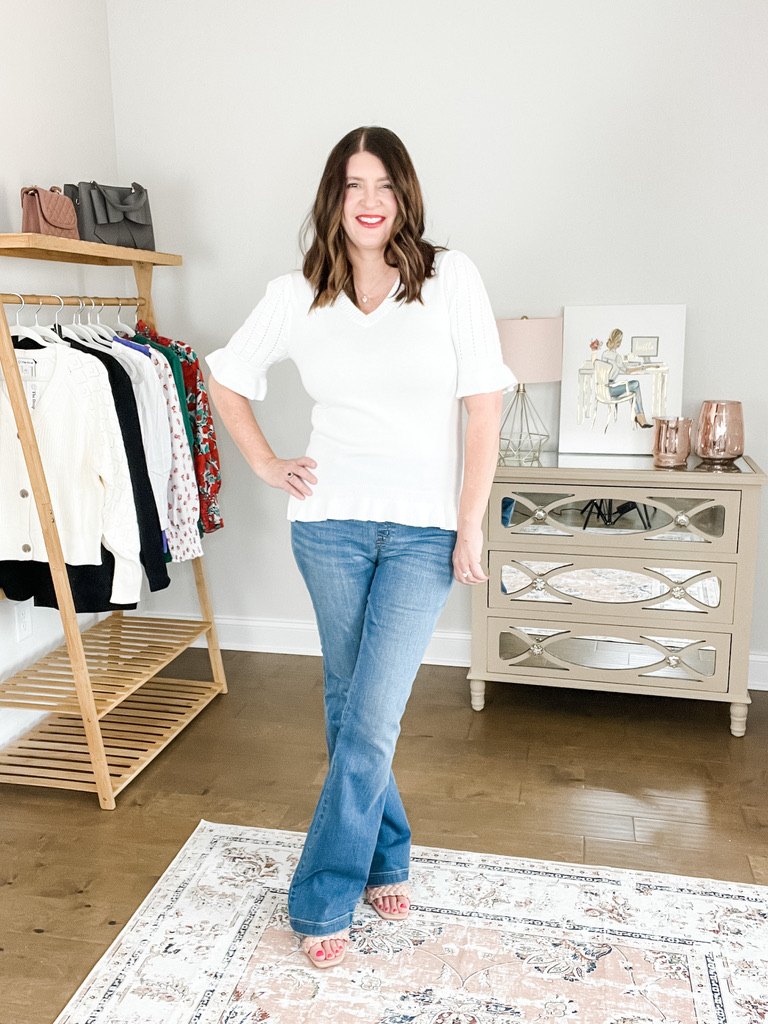 For the second spring look, I paired the Spanx Flare Jeans with this cute ruffle dot short sleeve sweater. This is a great transitional piece for spring and summer. I'm wearing a size large and it runs true to size.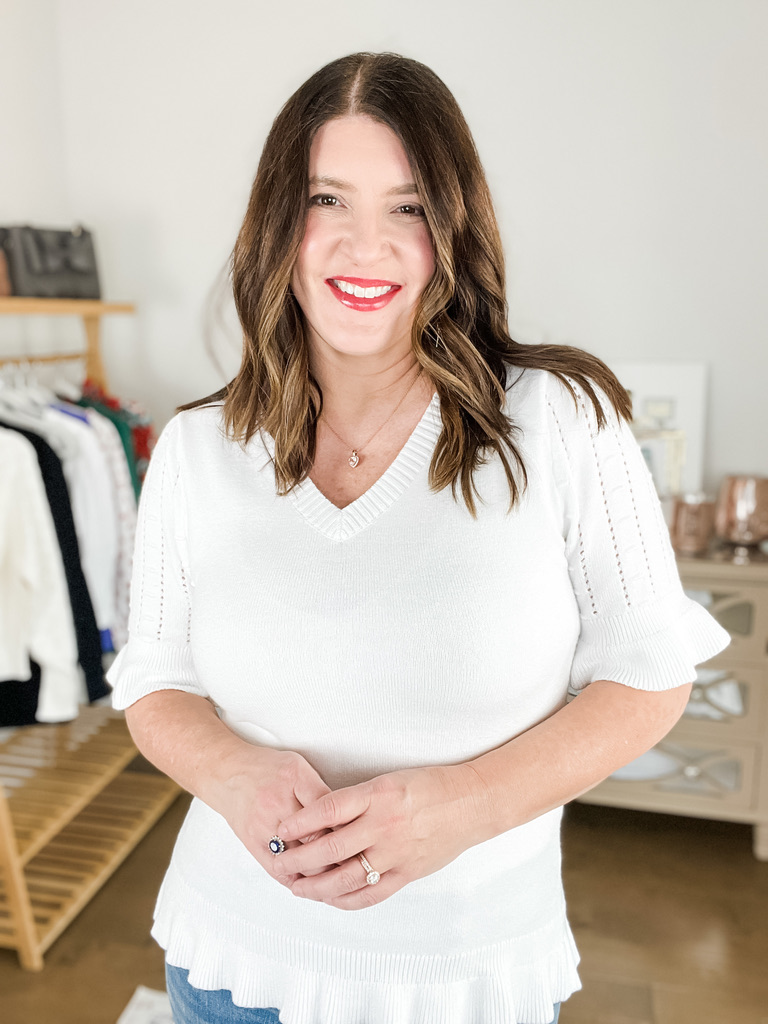 The feminine detail on this sweater makes it especially fun, and it comes in several colors. I love the crisp white for spring and it checks the box for a good neutral wardrobe essential.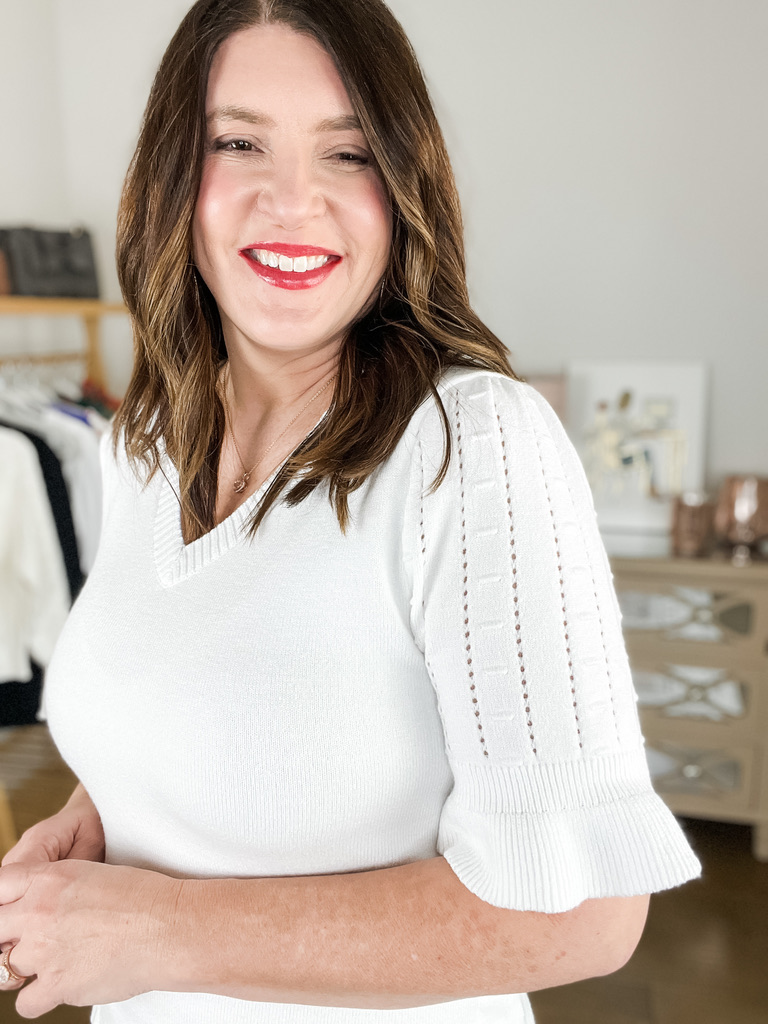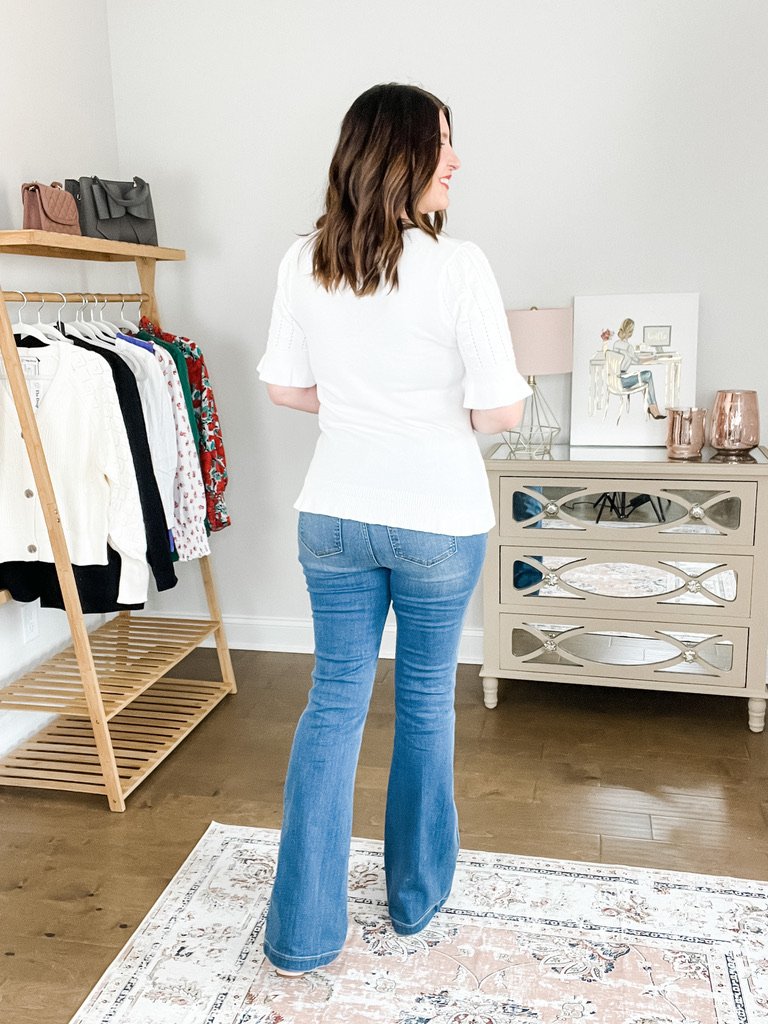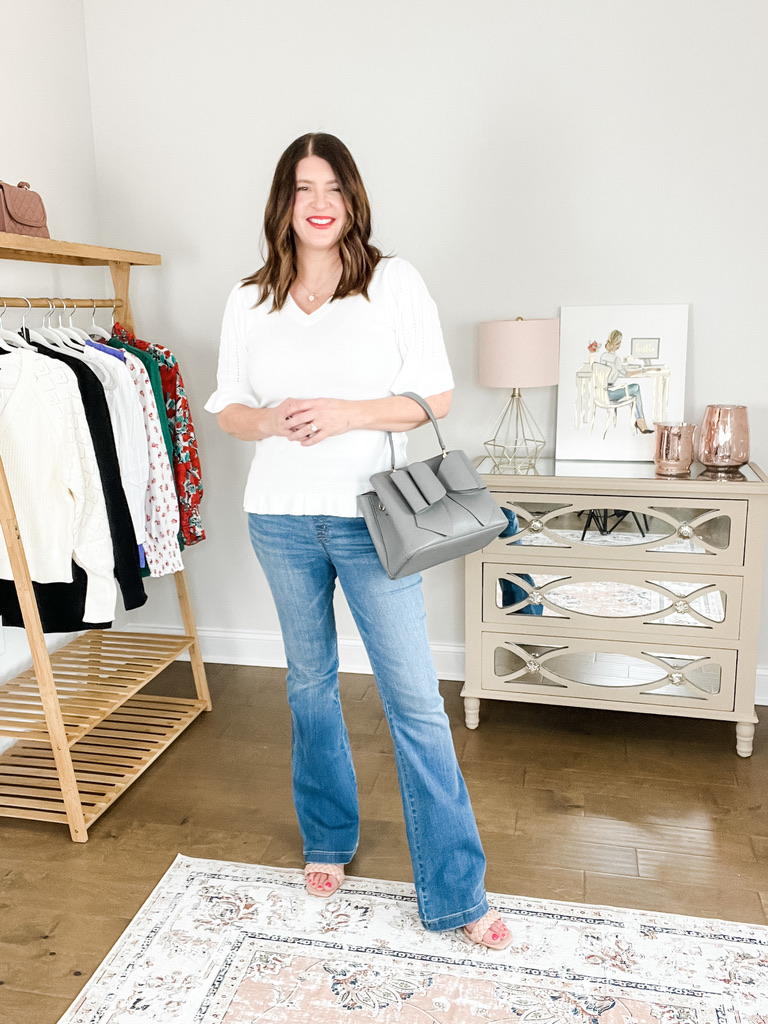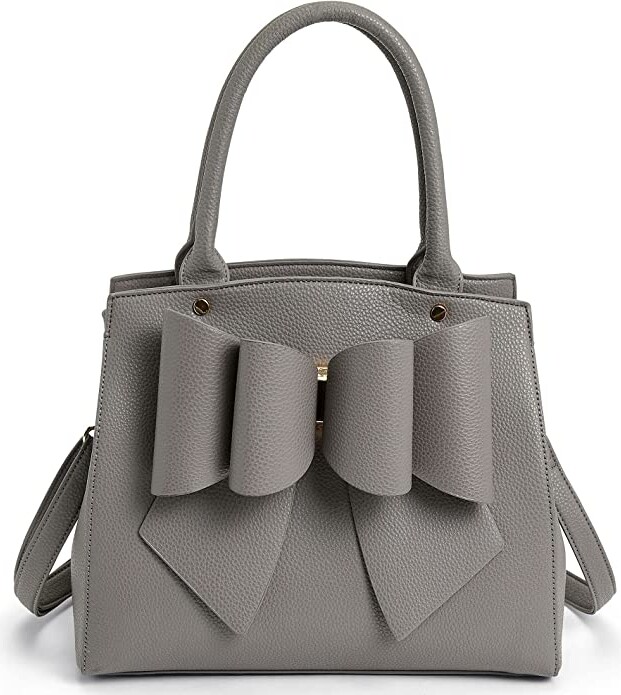 My bow detail handbag is old, but this one from Amazon is very similar.
I realized that most of my spring and summer shoes are still packed away and since we just moved, I don't have access to them right now. I wore my braided sandals from last year with all of these outfits.
Outfit #3
Bright green is going to be very on trend for spring/summer 2023! It's such a happy and vibrant color and I'm seeing it everywhere lately. I knew I wanted to include something in this color for this post, and this satin button down top caught my eye!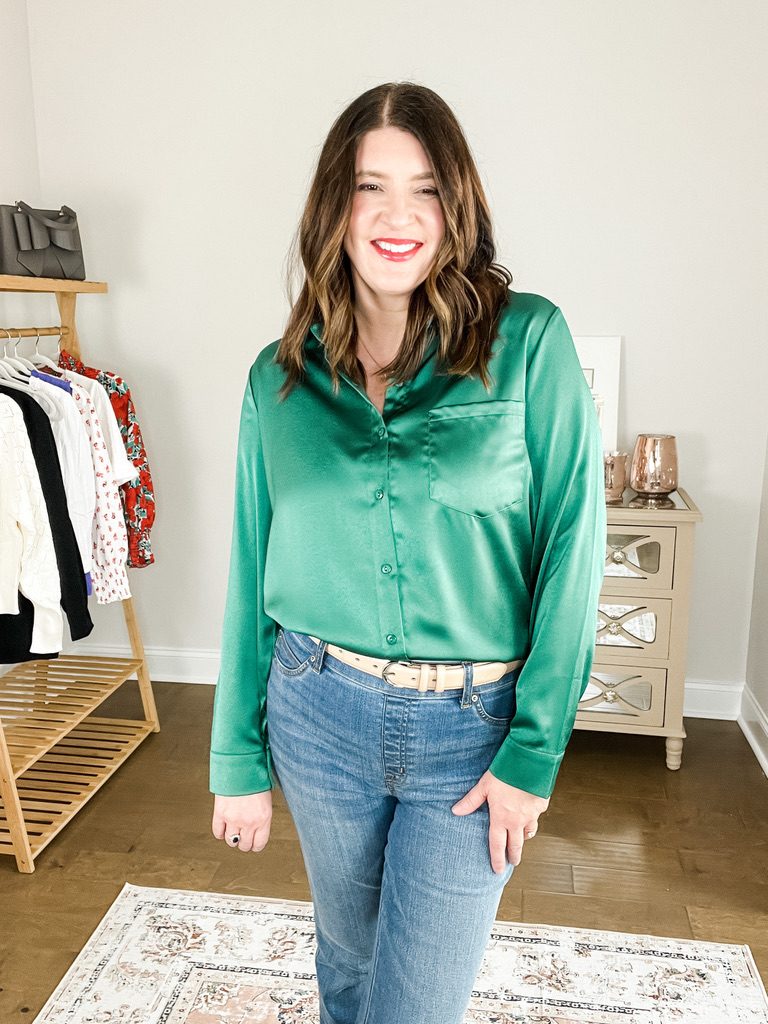 This can be dressed up for workwear or church, and can also be dressed more casual as I have done here with denim. This type of top is also a great layering piece since it does not cause any bulk when worn under a jacket or cardigan.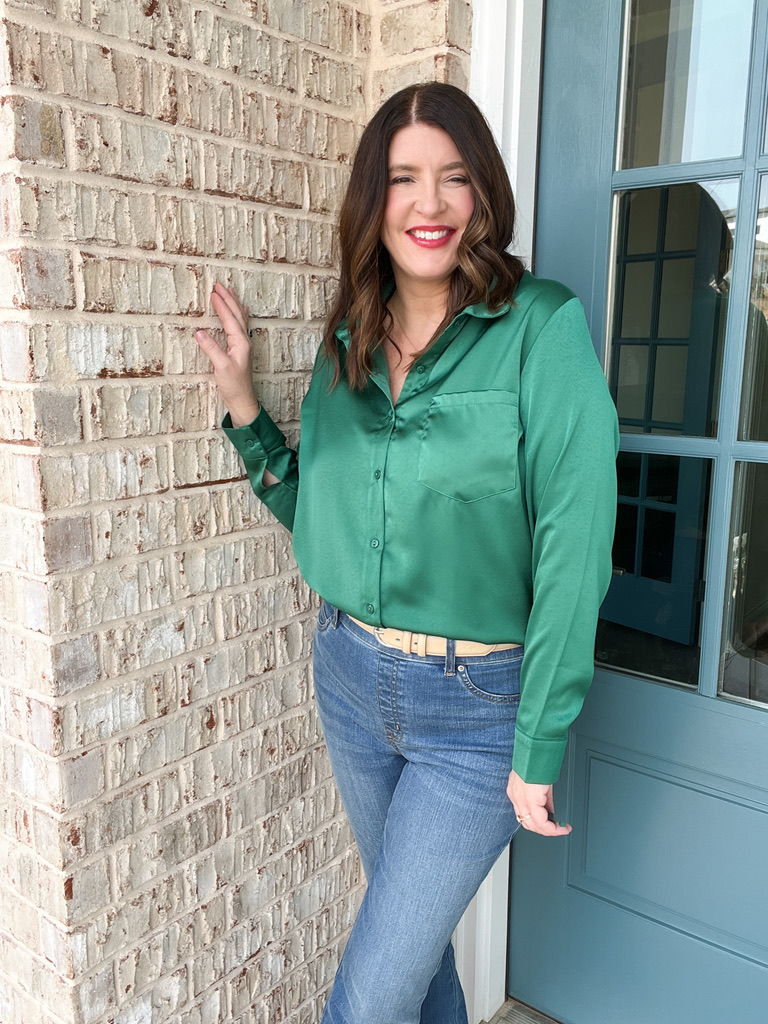 I'm wearing my usual size large for size reference.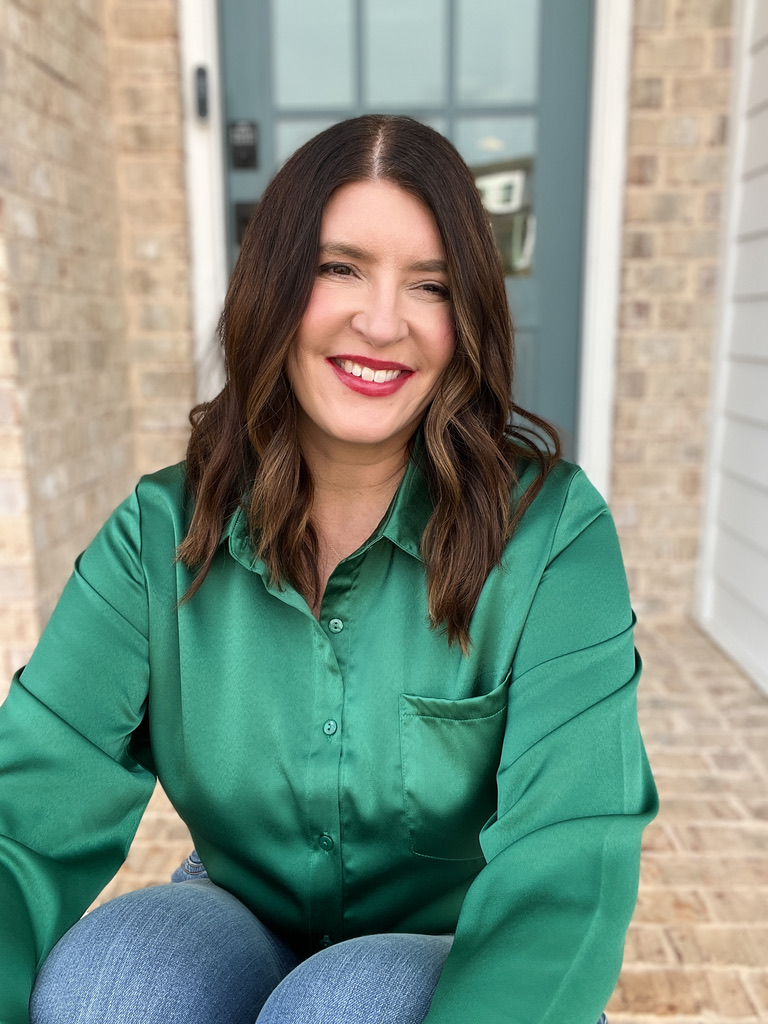 I hope you enjoyed these new spring outfits with Spanx denim! All of the tops in today's post are from Amazon and are linked for you in the highlighted text and in the shopping widget below.